El Bob spent the day in New York City and made a few new friends. There is absolutely too much to see, it would take El Bob a few lifetimes to cover everything. Due to bad weather and limited time, El Bob could only visit a small seashell-full of places. He started with breakfast at Central Cafe, then off to Grand Central where he took the A to Museum of Natural History. El Bob walked through Central Park and into the Central Park Zoo to say hi to some penguin and polar bear friends. It was then off to the Apple store to play with the new iPhone 3Gs. El Bob walked through Times Square in the rain, visited the New York Public Library, which was kinda smelly, and finally ended up at the Guggenheim. There will be many more New York City trips for him in the future.

The reason why I prefer to use a point and shoot camera is deeper depth of field. Even with a super wide 16mm lens wide open, the background will be blurred out, whereas this does not happen with my Sony Cybershot.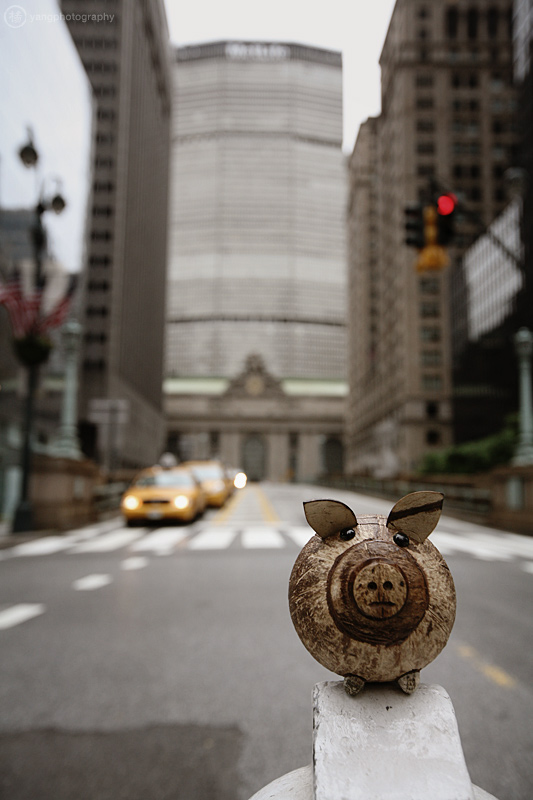 El Bob barely fits on the center island, narrowly escapes the taxis.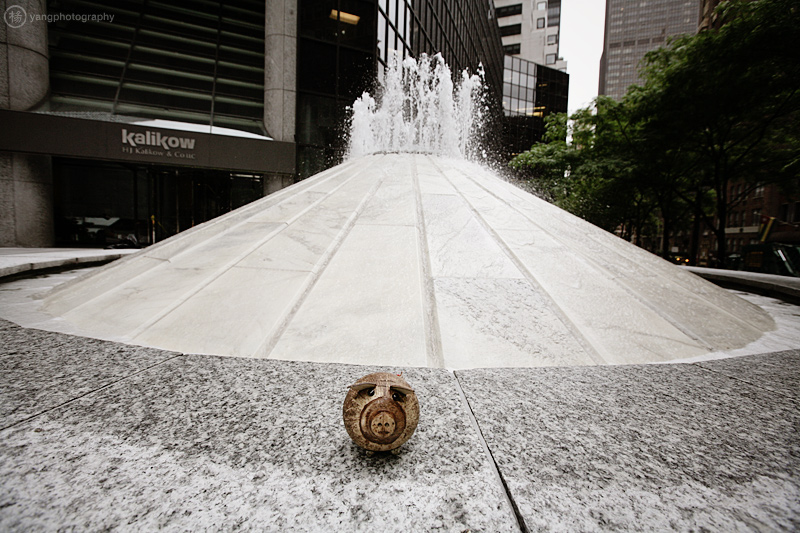 Free water park for El Bob!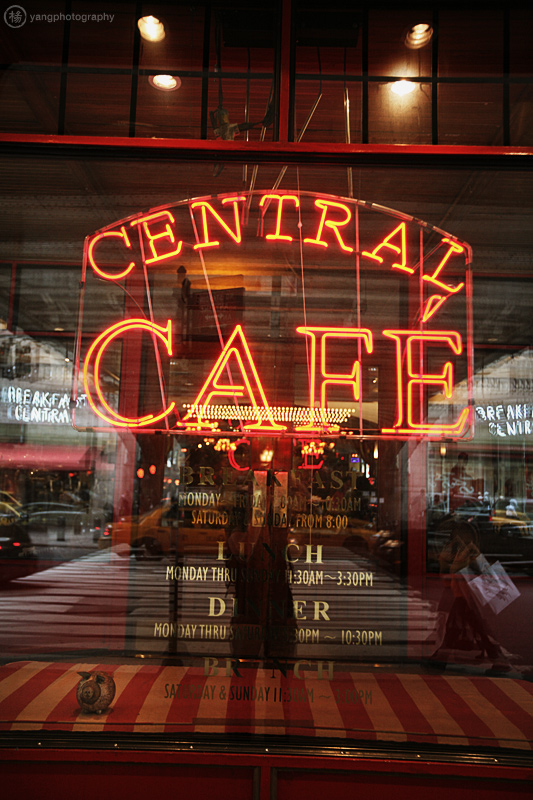 El Bob enjoys people watching, and watching you too.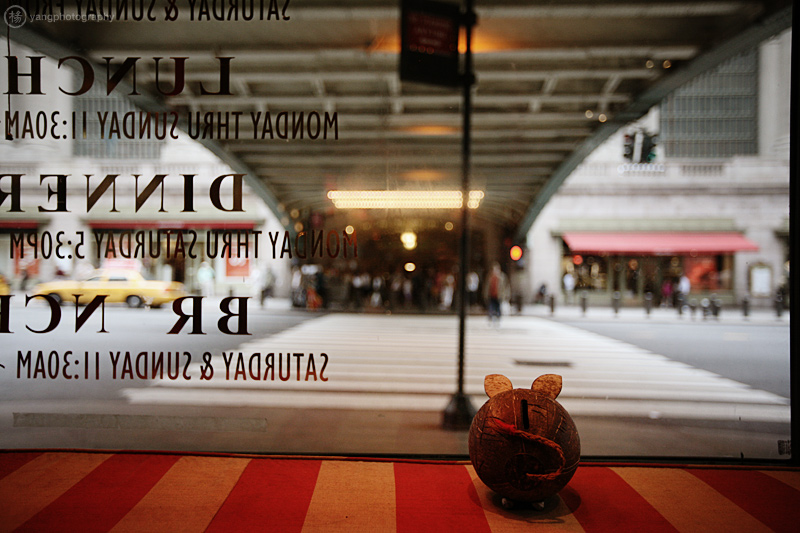 Too bad there are no people to watch.
El Bob does not pose for Nikon users.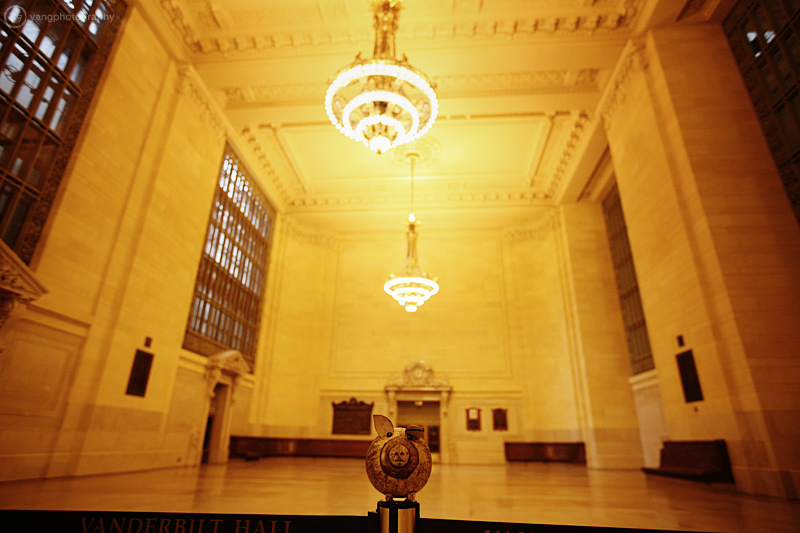 Welcome to El Bob's living room.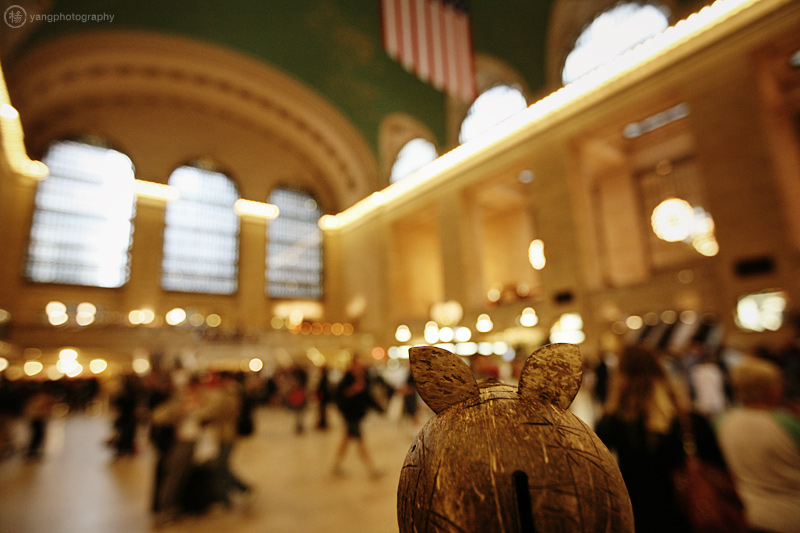 El Bob wonders how many of his relatives can fit in here.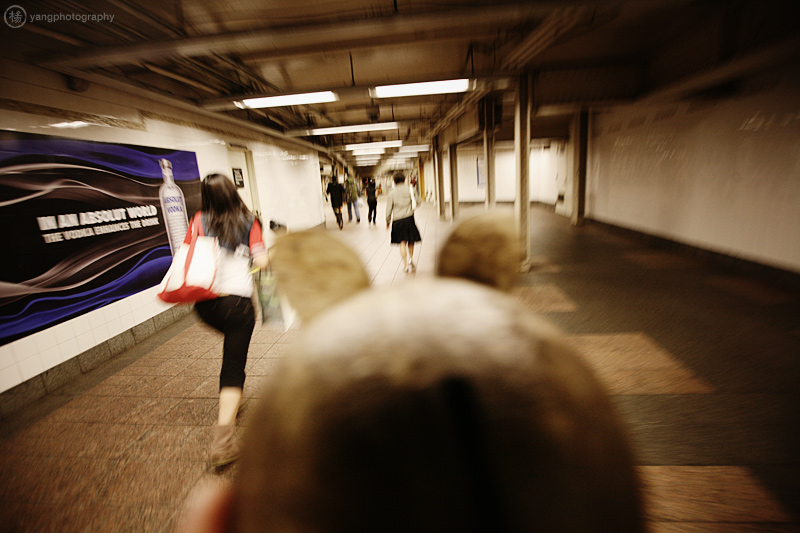 El Bob rushing for the subway.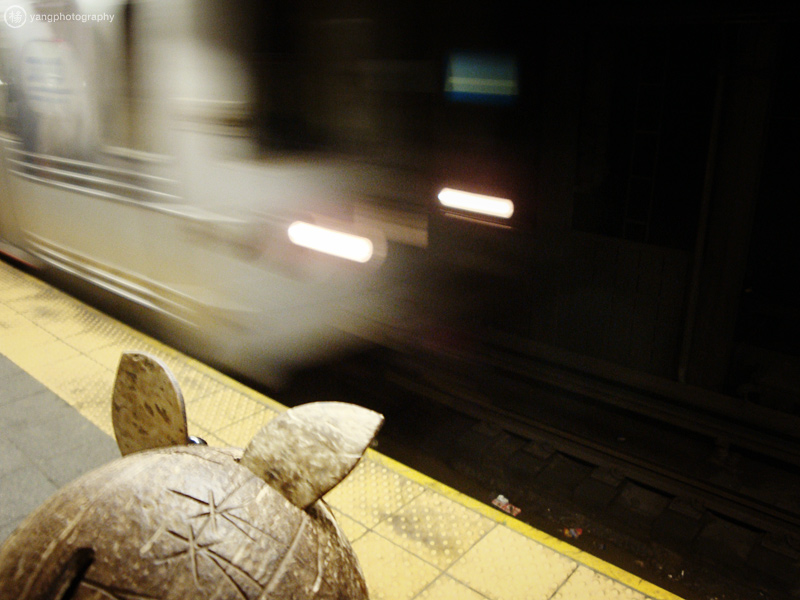 El Bob just made it.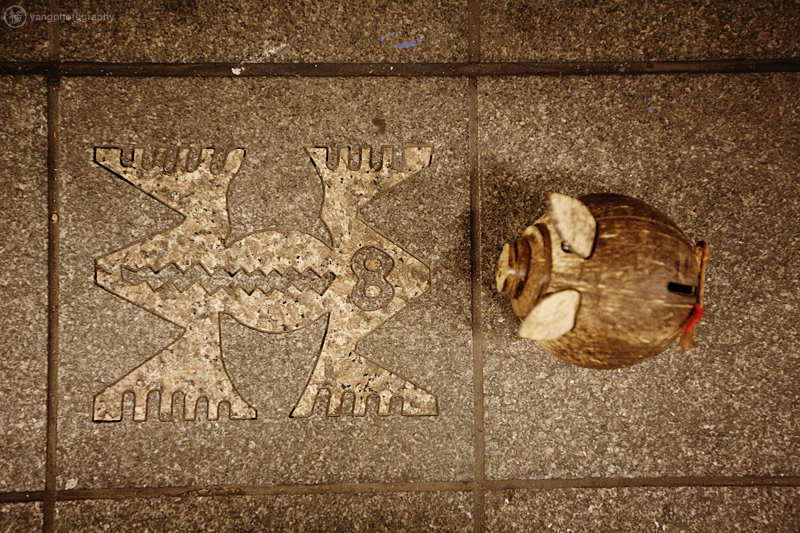 El Bob is thinking of getting another tattoo.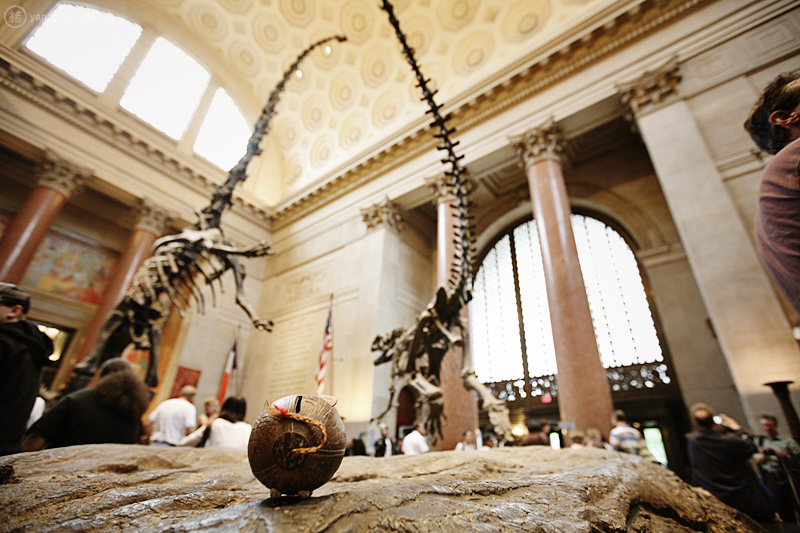 El Bob has friends of all sizes, dead or alive.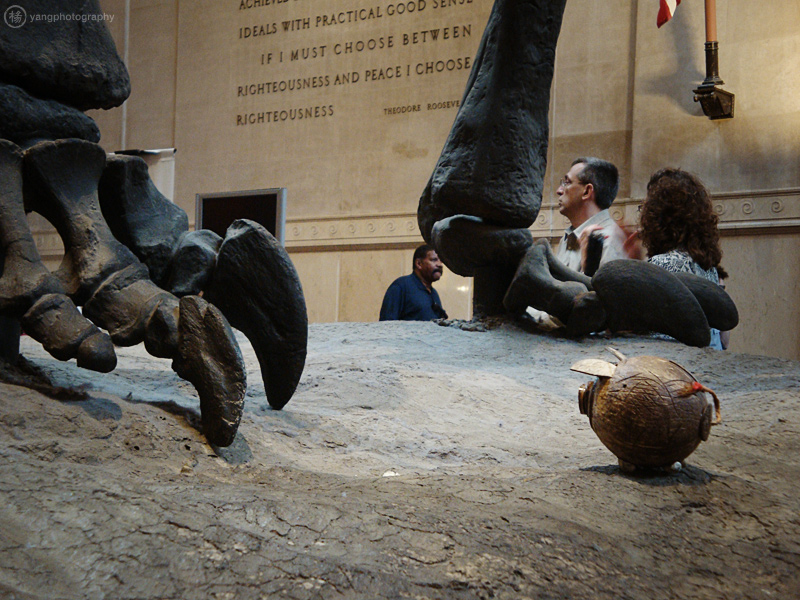 "Hi brontosaurus."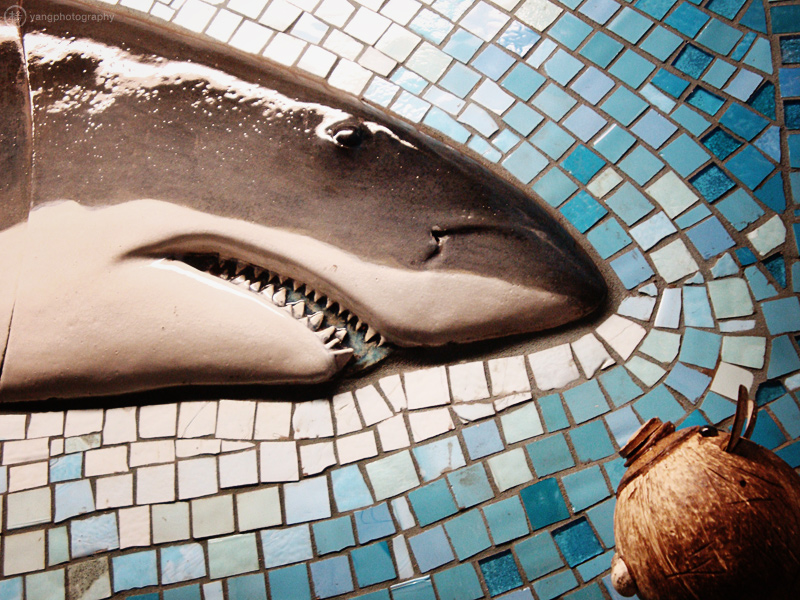 El Bob has a staring contest with Sharky. It's a tie.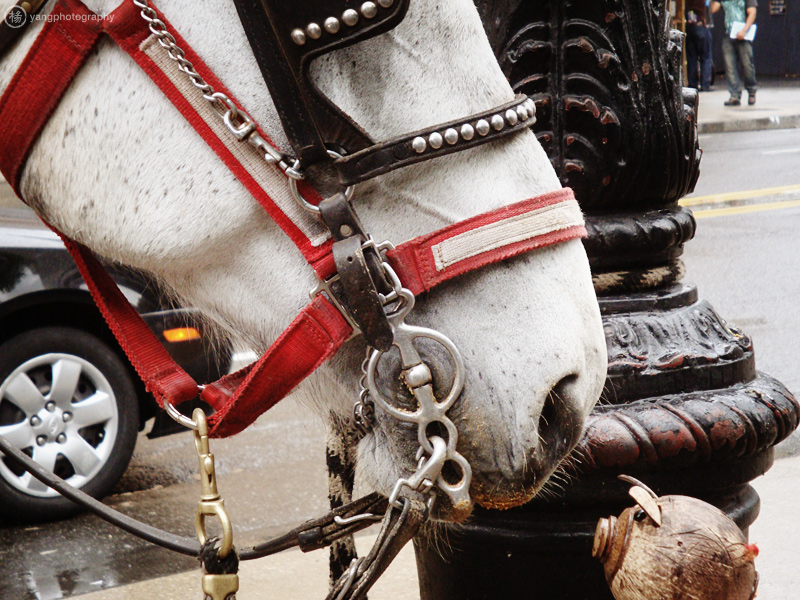 El Bob meets Mr Ed.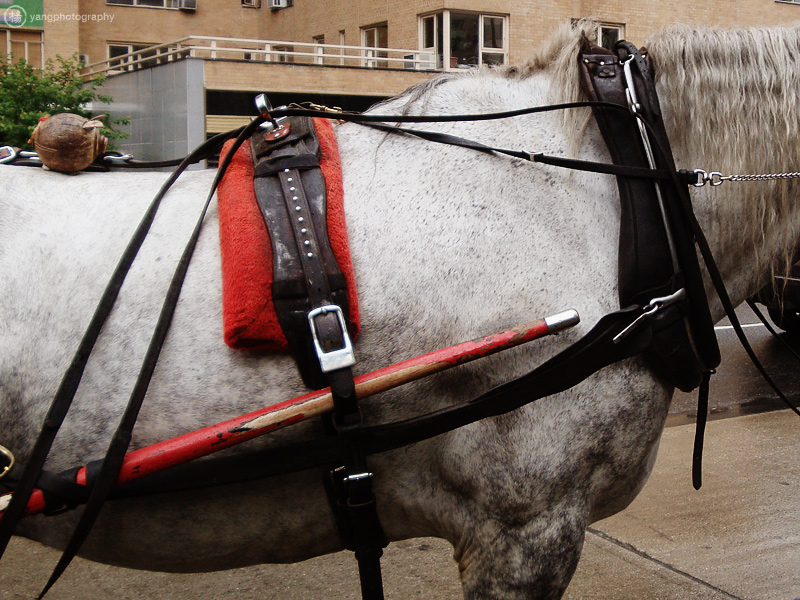 "Giddy up!"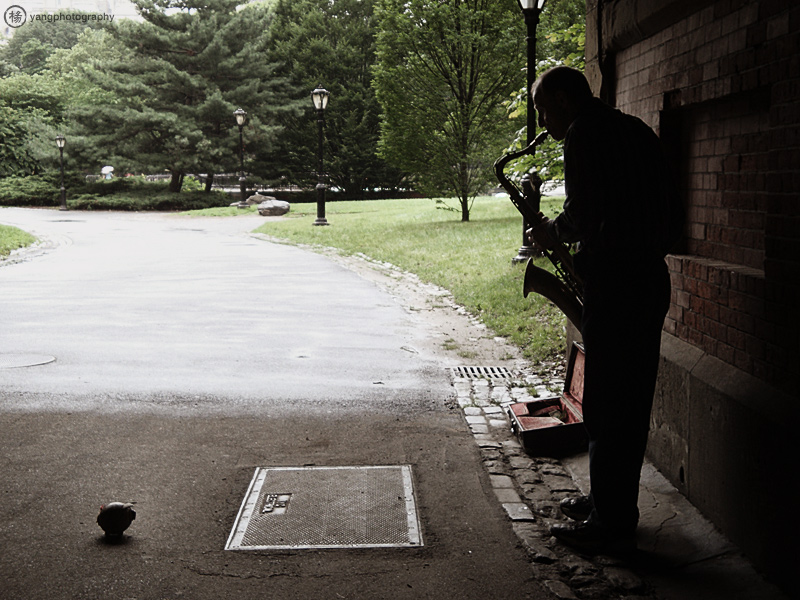 El Bob enjoys live music.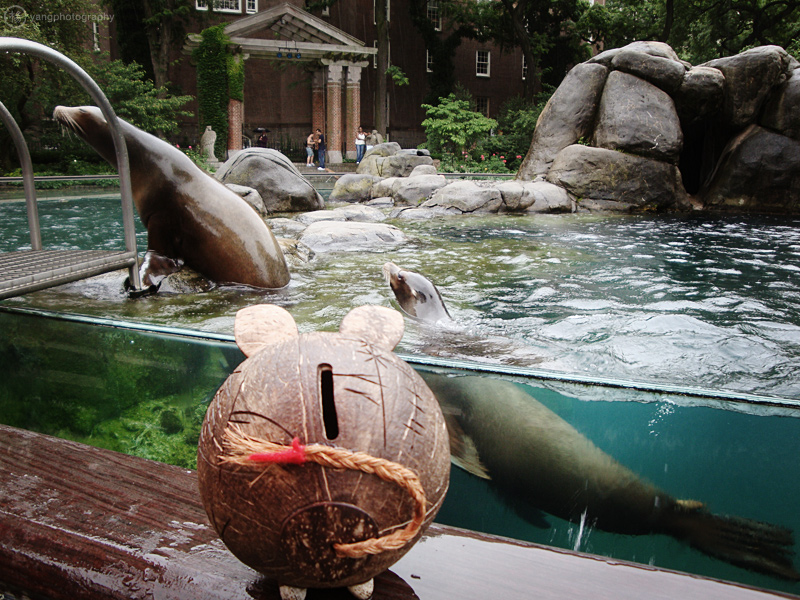 El Bob wishes he could swim, but he can't even float.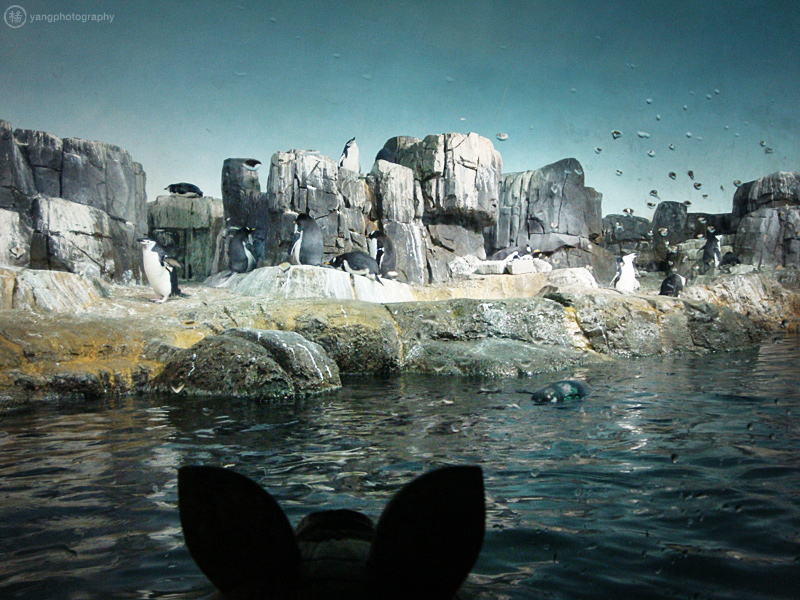 El Bob walks just like the penguins.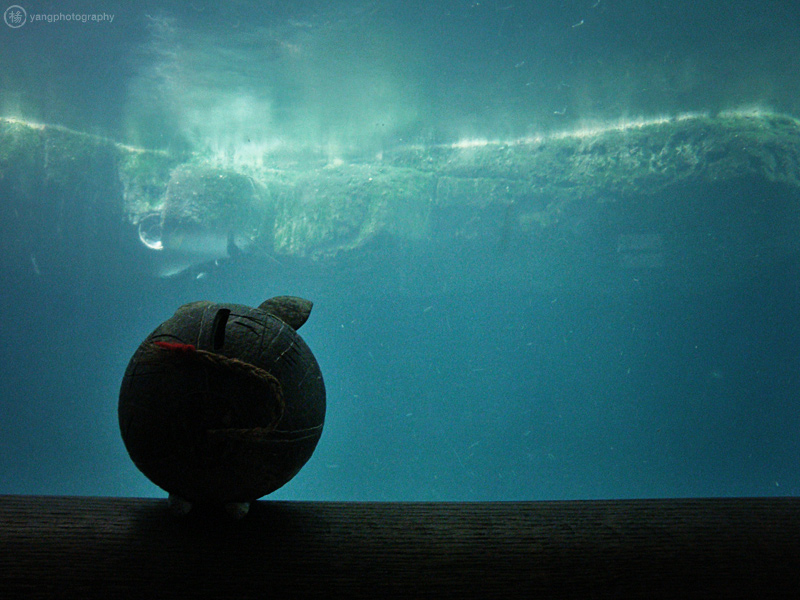 El Bob is always around water.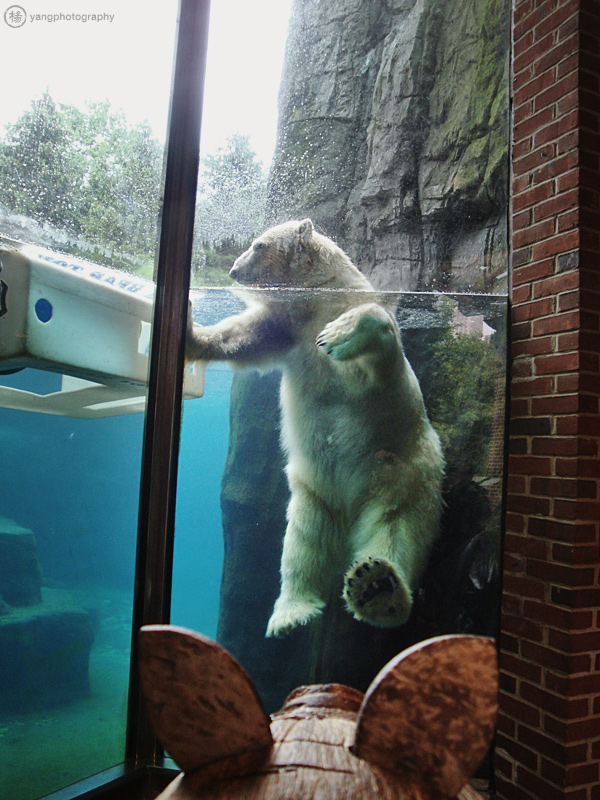 El Bob wants to give Mr Polar Bear a CocaCola.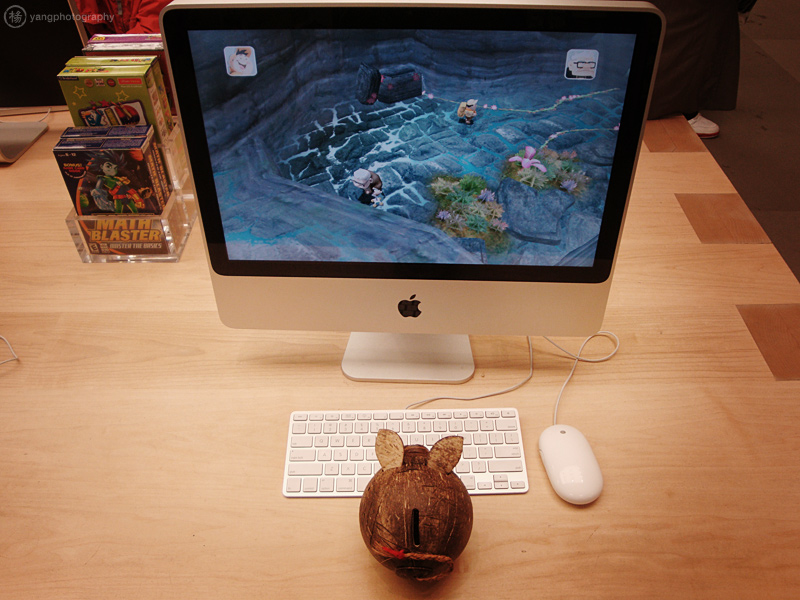 This is the perfect keyboard for El Bob while playing "Up."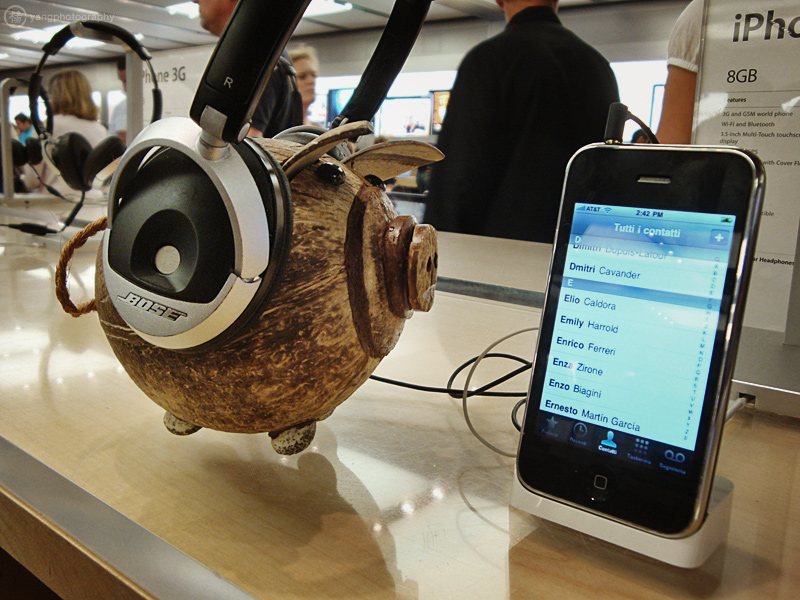 DJ El Bob in the house.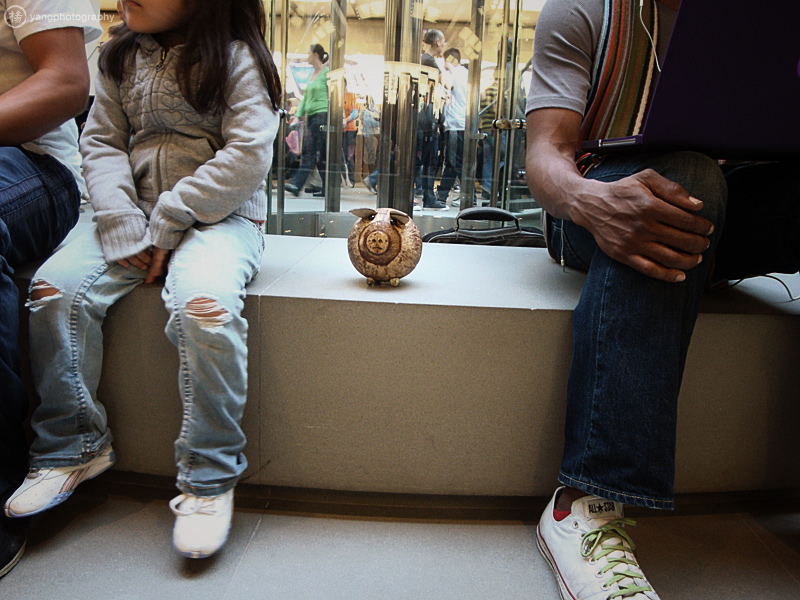 Taking a breather, El Bob can't stand too many Apple fanboys.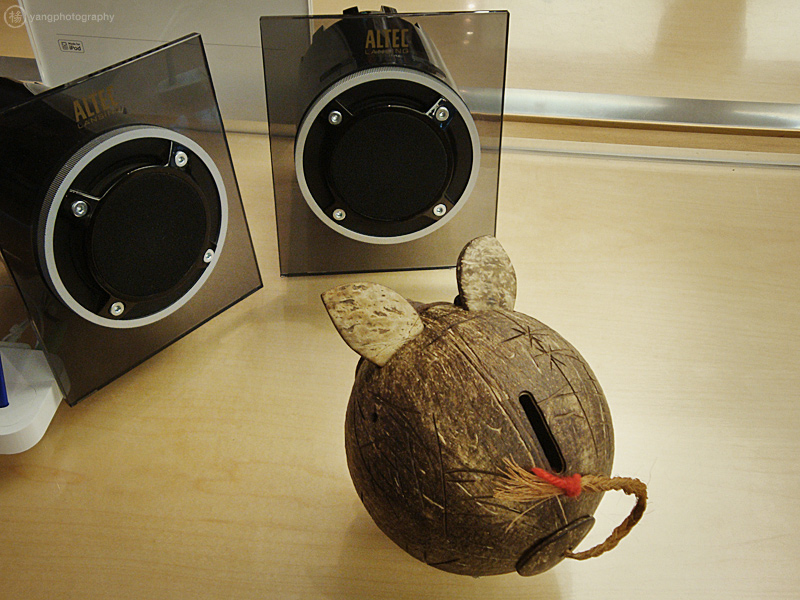 El Bob needs these babies in his room.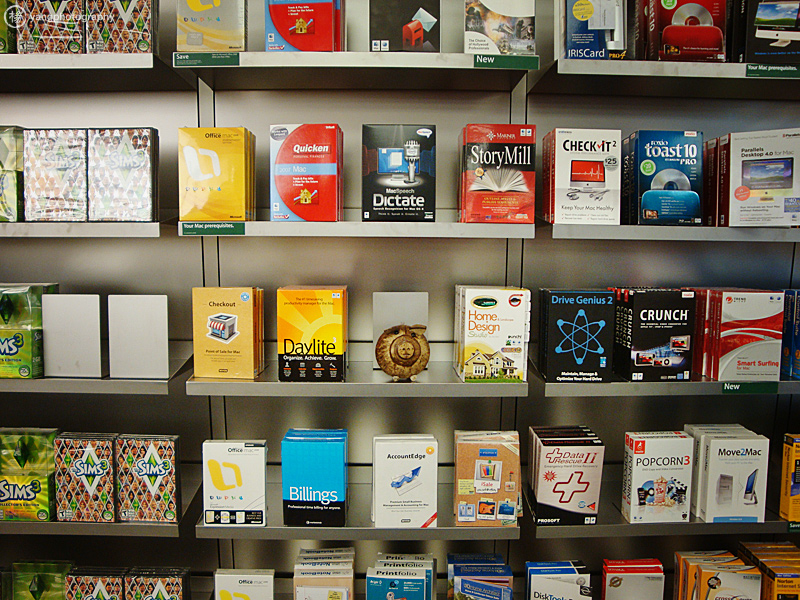 El Bob is Mac and PC compatible.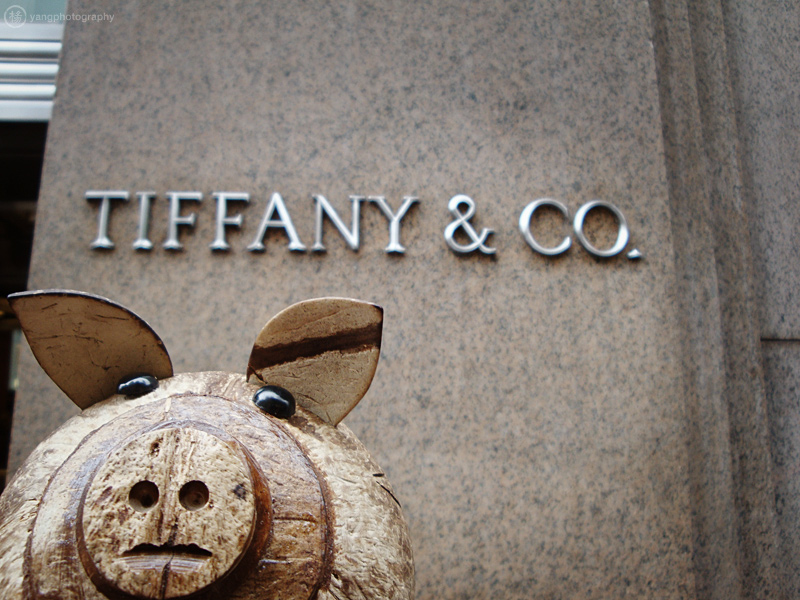 El Bob is saving up for La Bebe.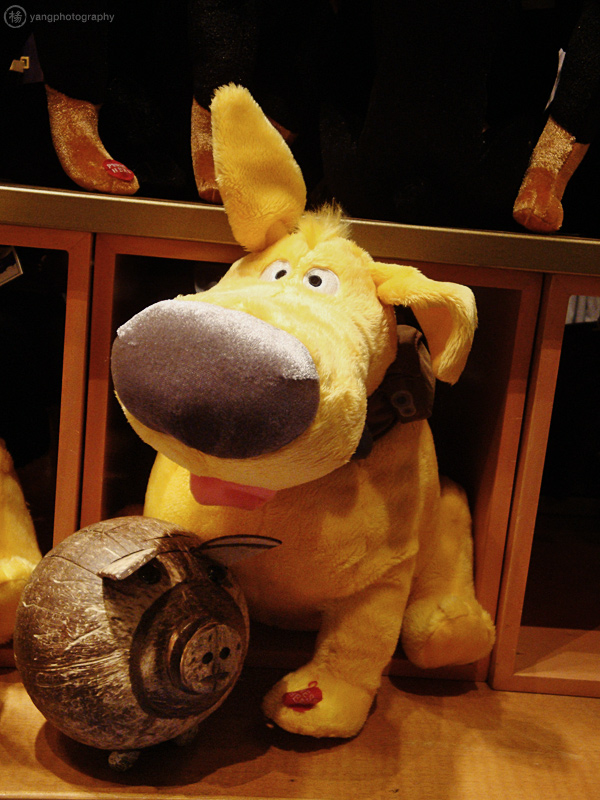 El Bob just met Dug and he loves him.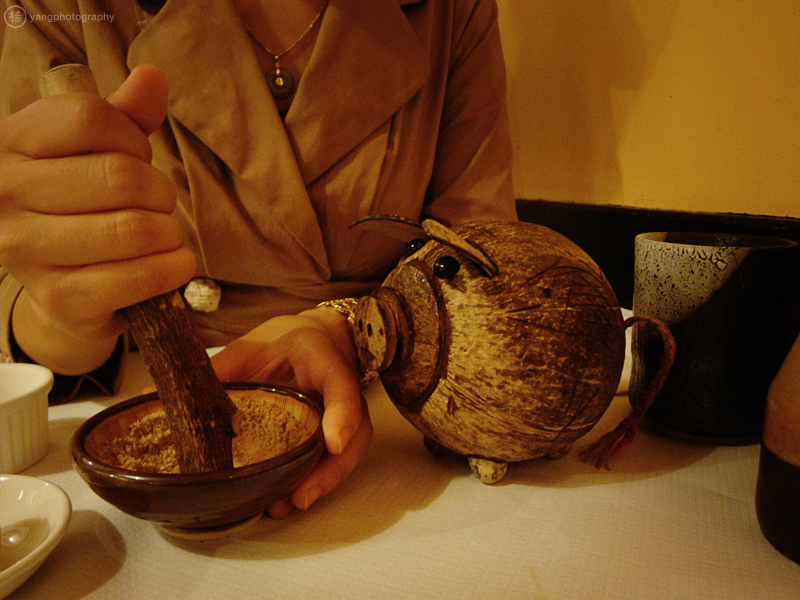 El Bob helps crush sesame seeds.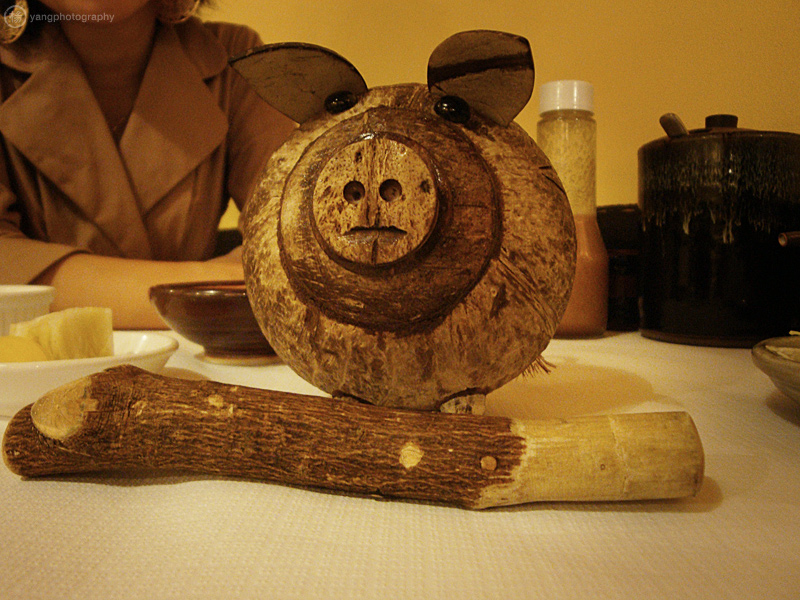 El Bob is ready for fetch.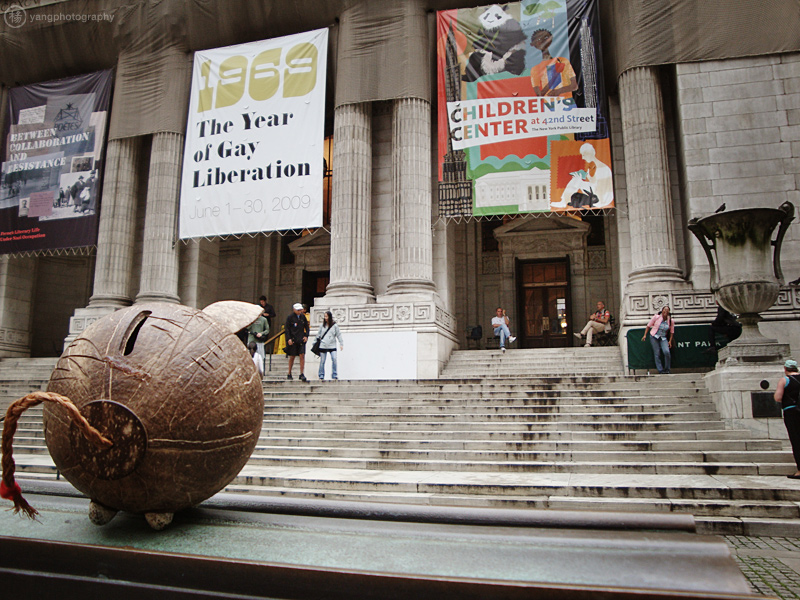 Time for El Bob to get educated.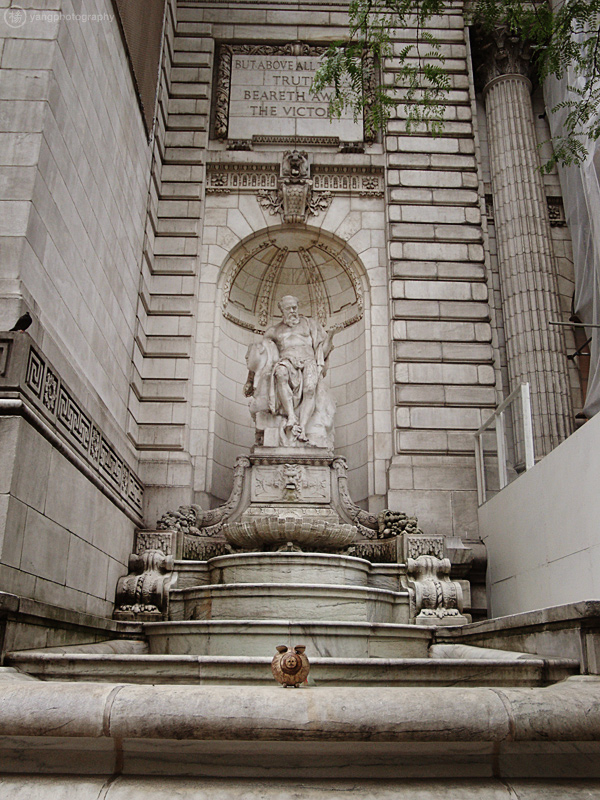 El Bob should have his own statue.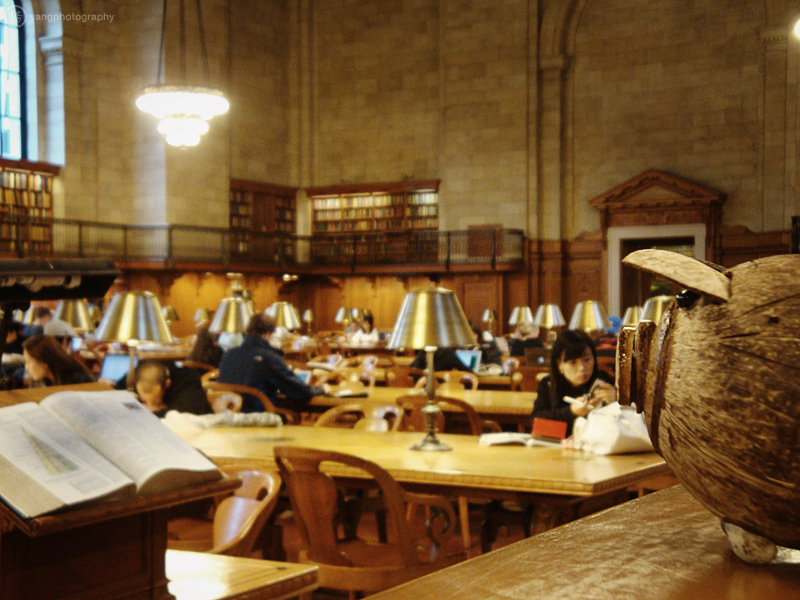 El Bob is looking out for any cute girls.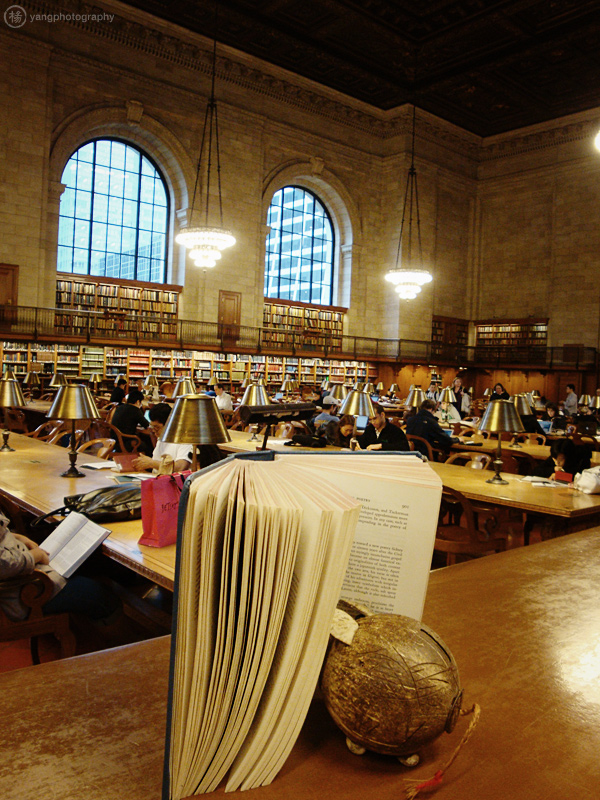 El Bob is a bookpig.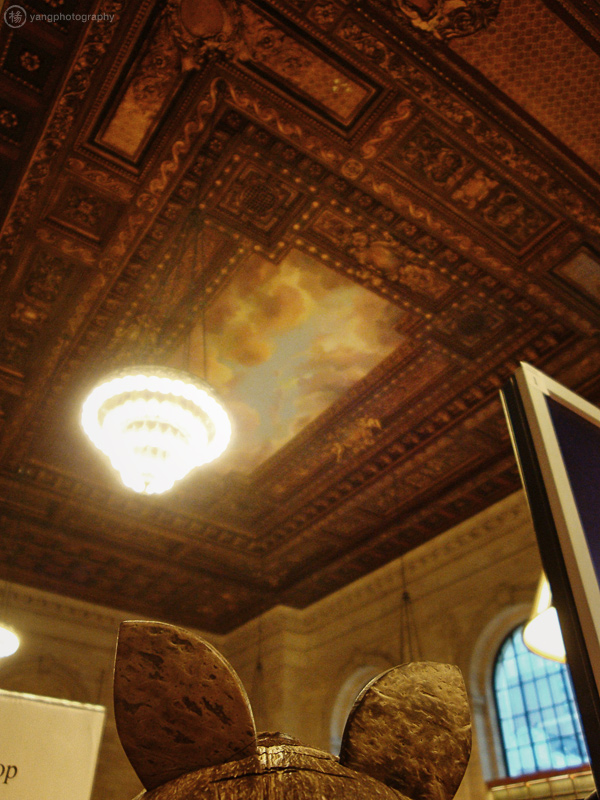 El Bob would like to crawl all over the ceiling if he could.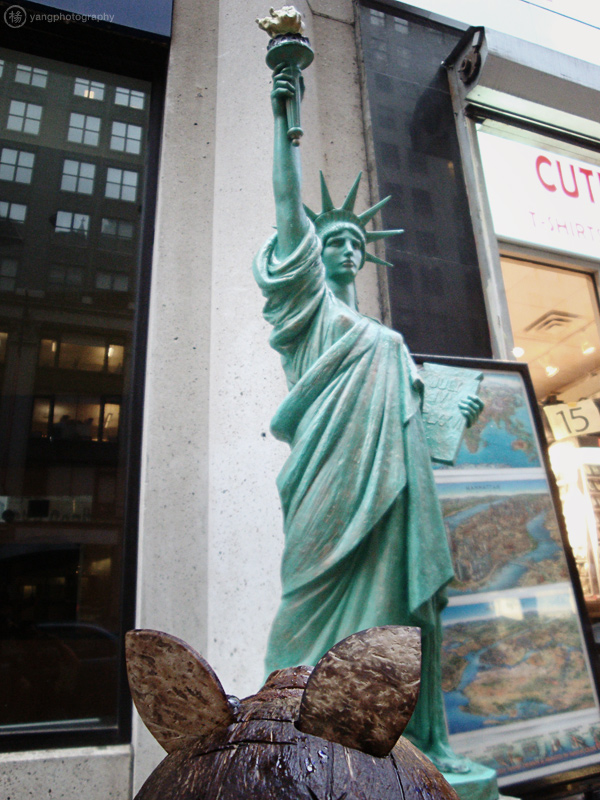 El Bob visits Lady Liberty.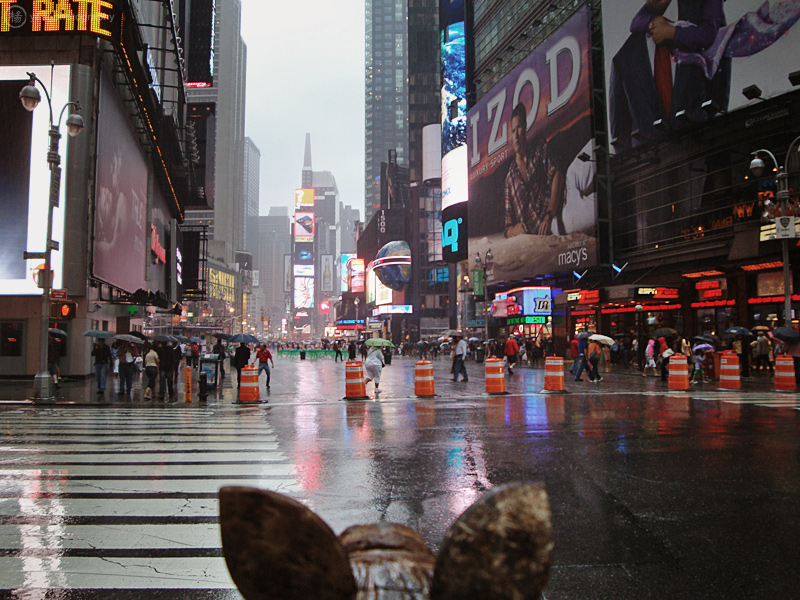 El Bob passes through a wet Times Square.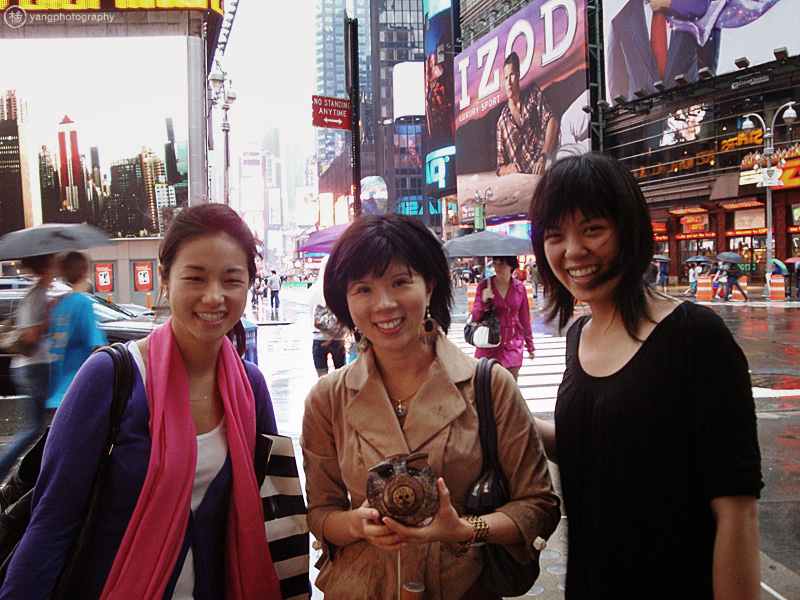 El Bob with his three new friends.