Probably one of my favorite movies of 2018 is Crazy Rich Asians for many reasons. One of the reasons is how much I loved Awkwafina's character in the movie. Her personality doesn't fit the stereotypical role of how one might expect an Asian woman to act – she is fiesty, loud, and absolutely hilariously uncensored. All the traits I would imagine my little Chai Latte if she were a hooman. Chai's not your typical Shih Tzu, she's got more energy and some might even call her a crazy dog, which is why we love her so much. It wasn't hard to decide to choose Awkwafina's character Peik Lin in the movie as Chai's costume. Her cute bunny shirt was the centerpiece.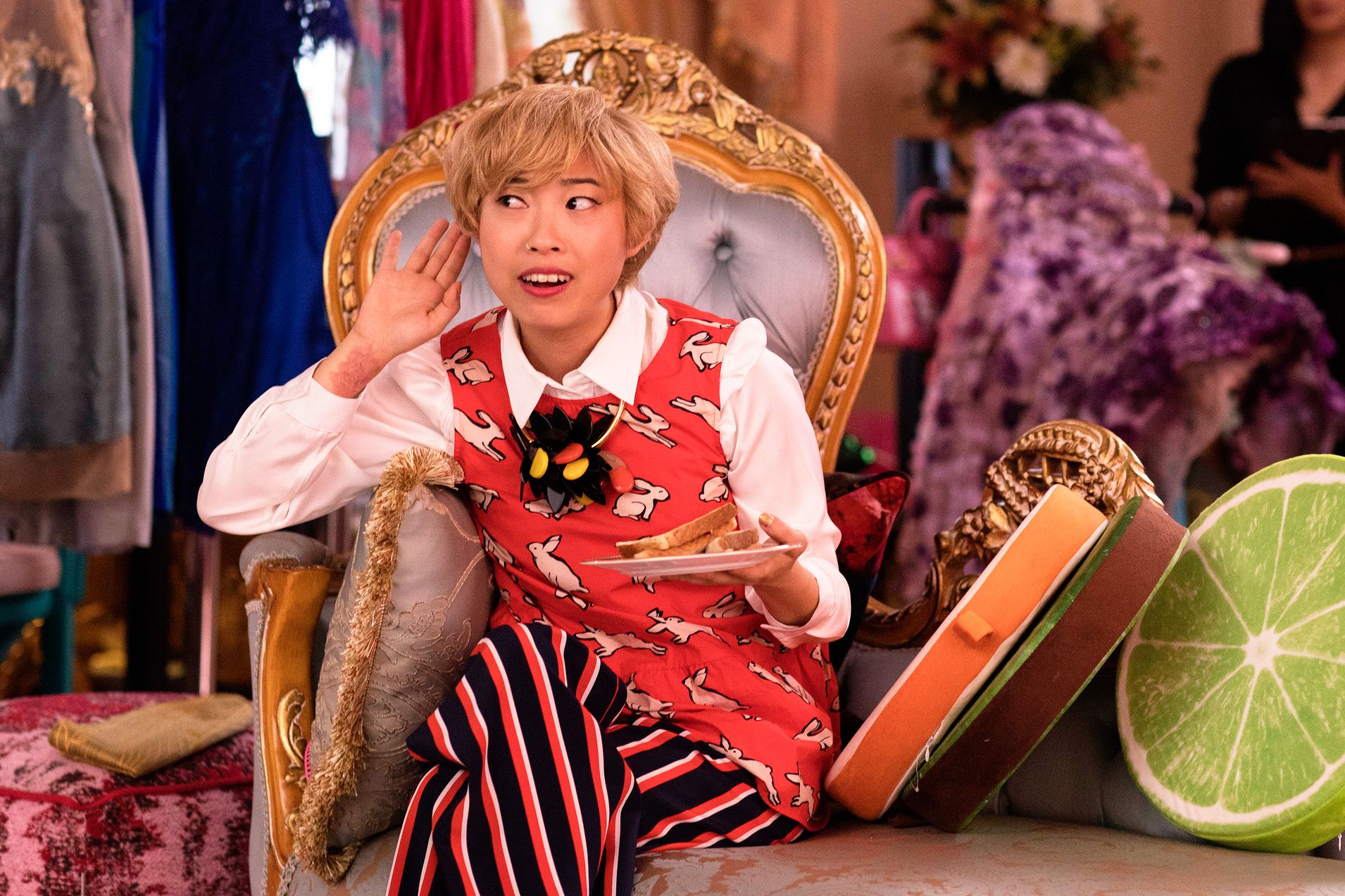 I use the doggy pajama template purchased from Mimi and Tara's website. It really helped to have a starter template in which I can design three pieces, the blouse, vest, and pants. Chai's look wouldn't be complete without something that screams rich, so I also made her a Chanel purse.
If you've seen Chai Latte's costume last year, you'll know that I started to learn hand stitching. While it took an all-nighter to get her Starfleet outfit done, her latest outfit and accessory was sewn on an industrial sewing machine that my mom had since her early working days. It only took a few hours from learning to use the machine, to drawing up a template, to stitching up a three piece outfit and a handbag.
I hope you enjoy the photos and please leave a comment on what you think of Crazy Rich Chai!