El Bob makes his way to the east coast of Mexico for the first time to Cancun. Thankfully he stayed at a family friendly resort,
Now Jade
, instead of fighting his way through intoxicated Spring Breakers. While El Bob could have gotten all his eats, sun, and water in the all inclusive resort, he was able to check out some local beaches too. Do you recognize the boat he's sitting on?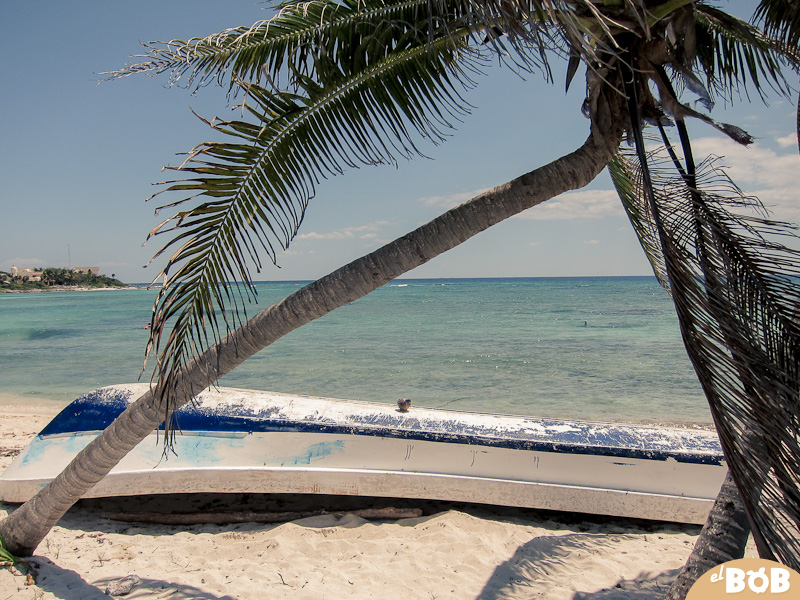 El Bob at Paamul beach.