Japan was always on our list of places to visit, since we love technology, cute things, anime, food, and scenery, it has it all. We went as a group of four on this two week adventure, with a detailed Google Sheet itinerary and pre-purchased Japan Rail Pass, ready to travel across the big island during the Spring seasons when Cherry Blossoms are at full bloom.
Our layover was in Shanghai. The cuteness starts. The snacks were adorable and delicious, and pretty cheap too, especially being inside an airport. This begins the journey of Asians putting eyes on everything they can. Honestly, it makes us want it more too.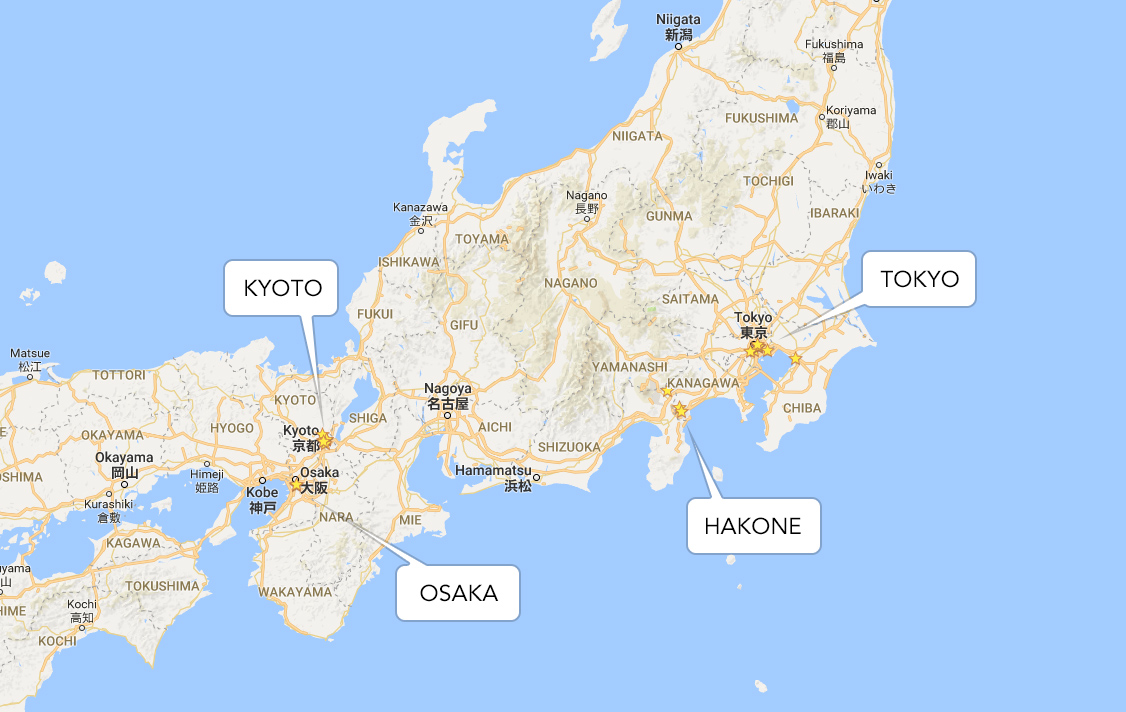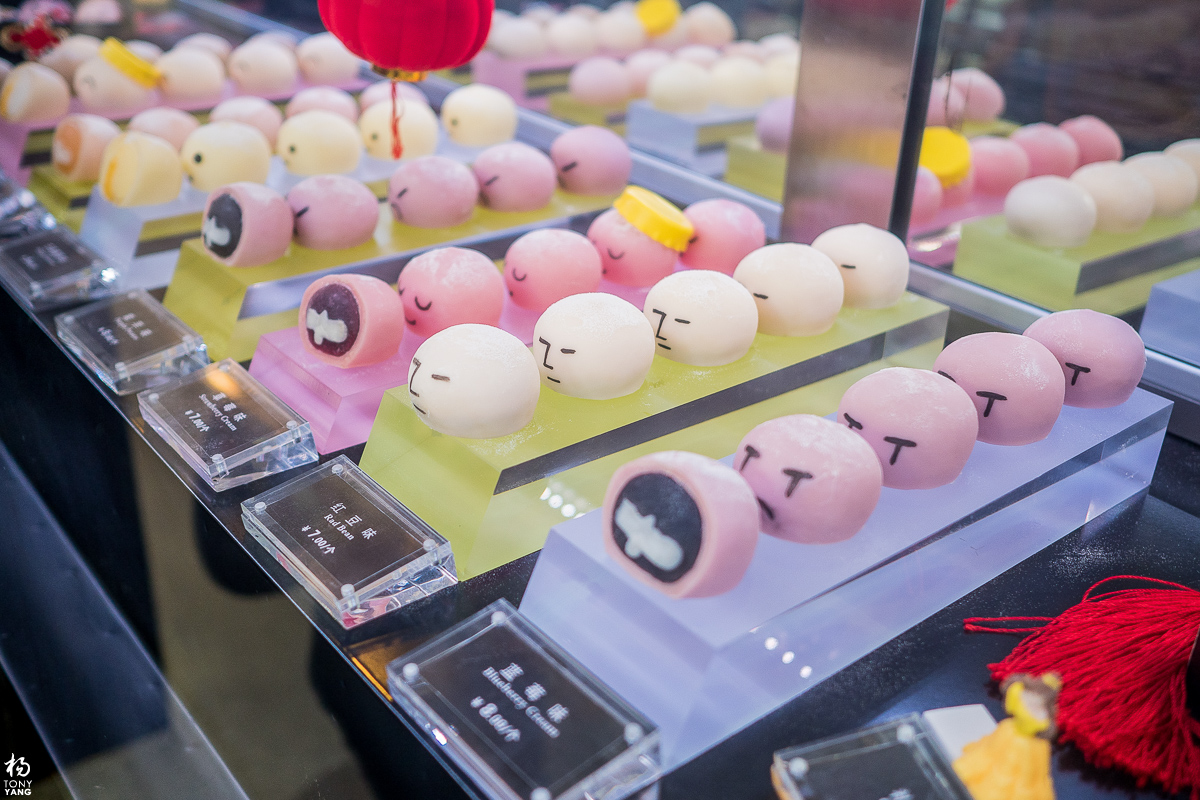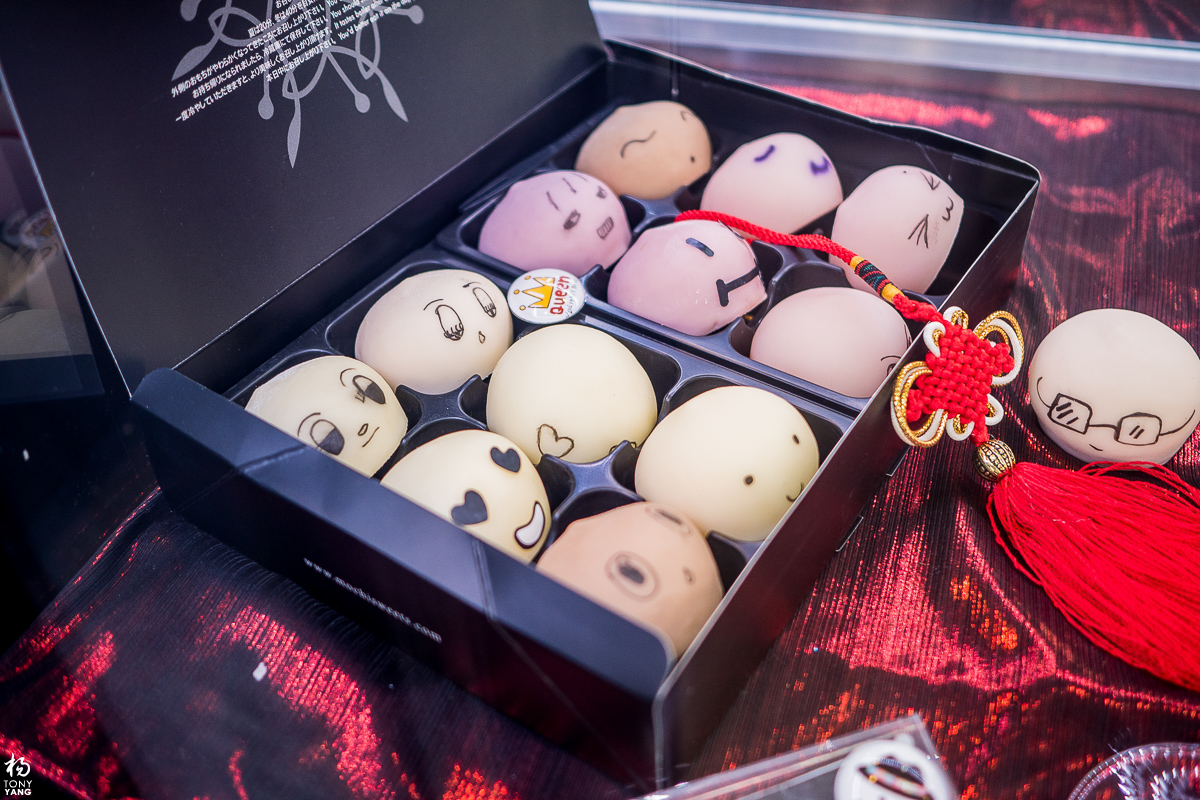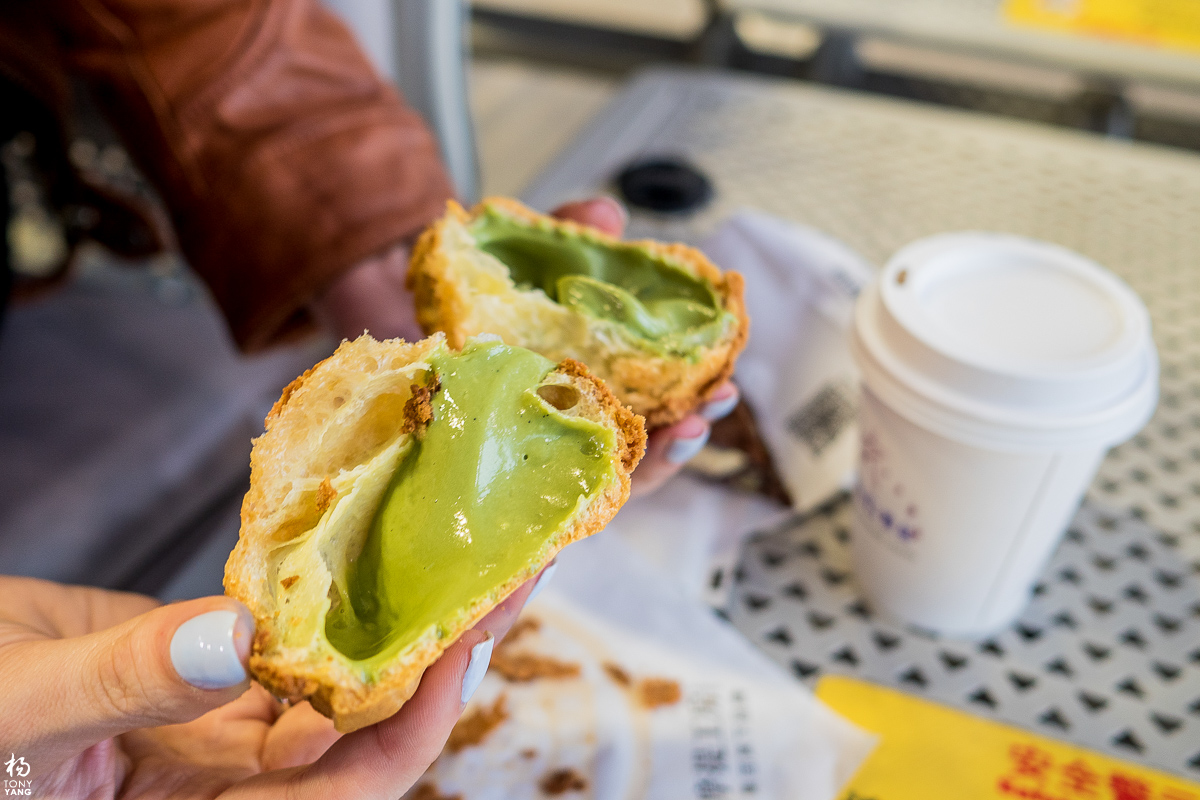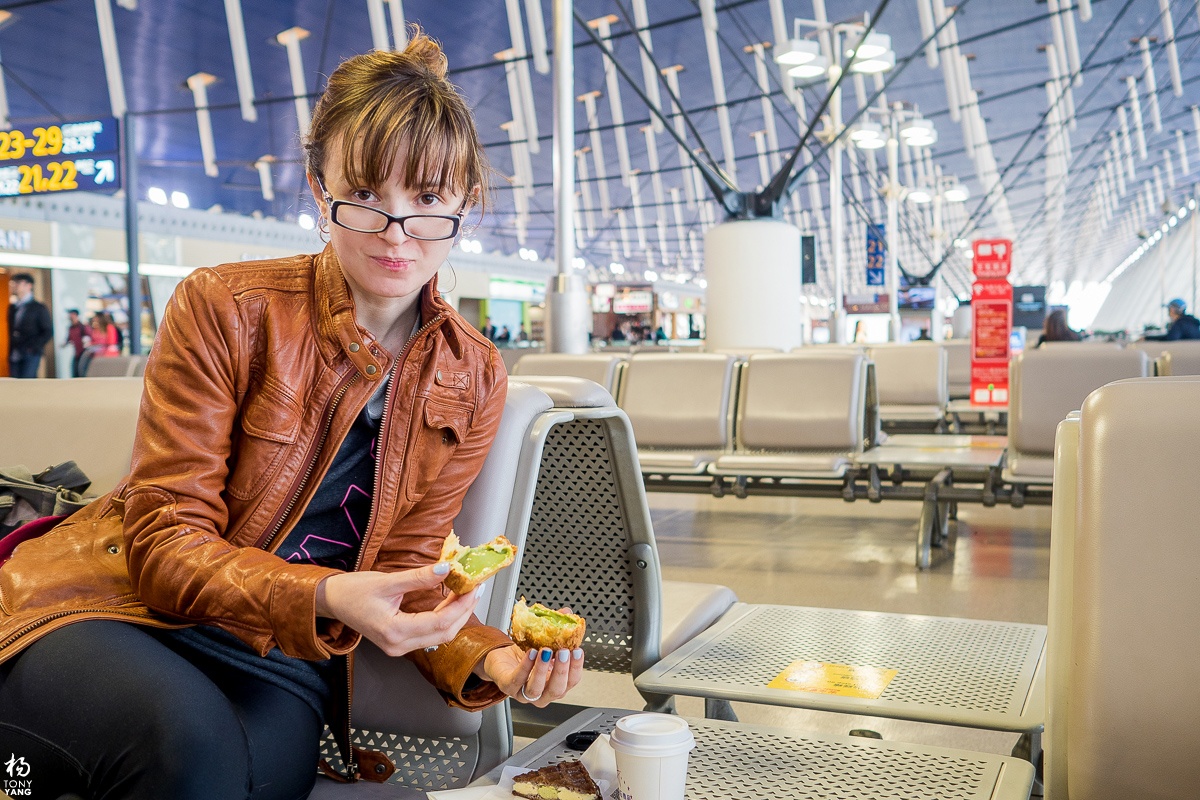 Once we landed at Narita airport in Tokyo, we took the Metro into Roppongi where we'd stay at an Airbnb. The Japanese also will put a vending machine on every available plot of land they can, even out in the rural streets. I wouldn't be surprised if there was one on the top of Mount Fuji. With our luggage in hand, it didn't take long before Olya and I got separated on a Metro line. Good thing Olya waited for me at the next station.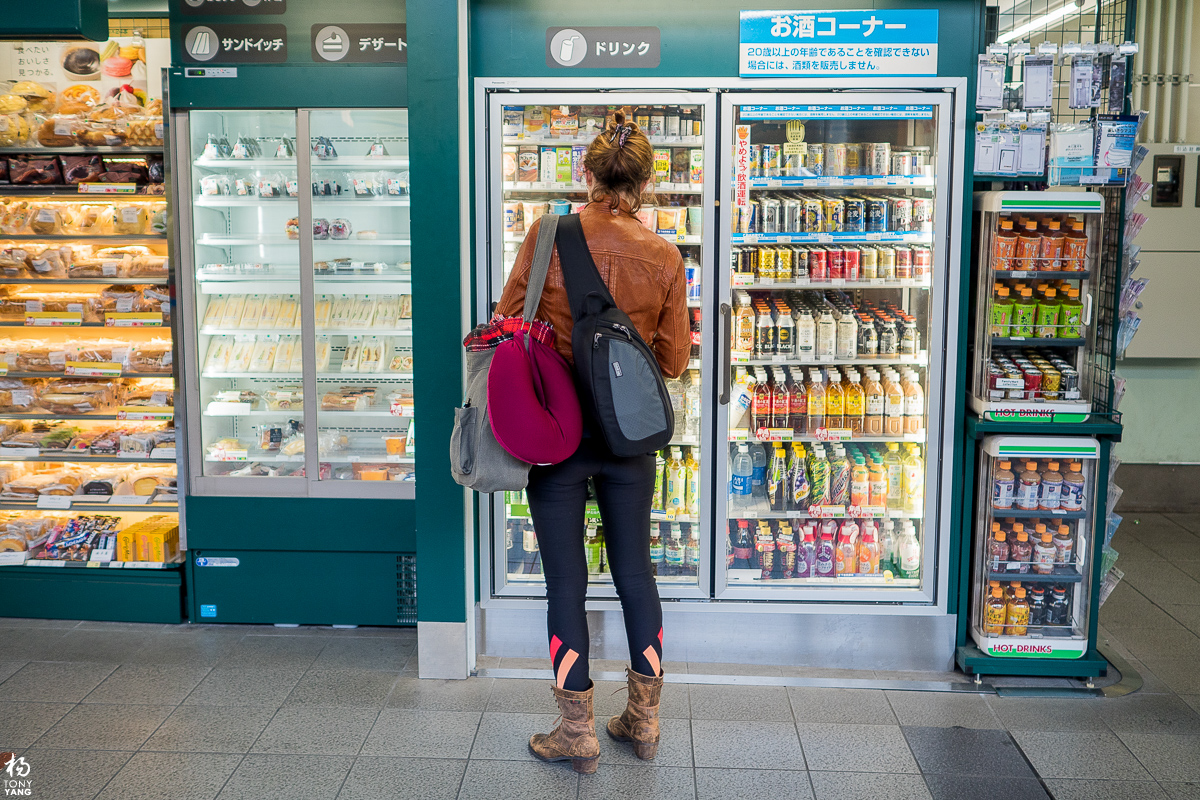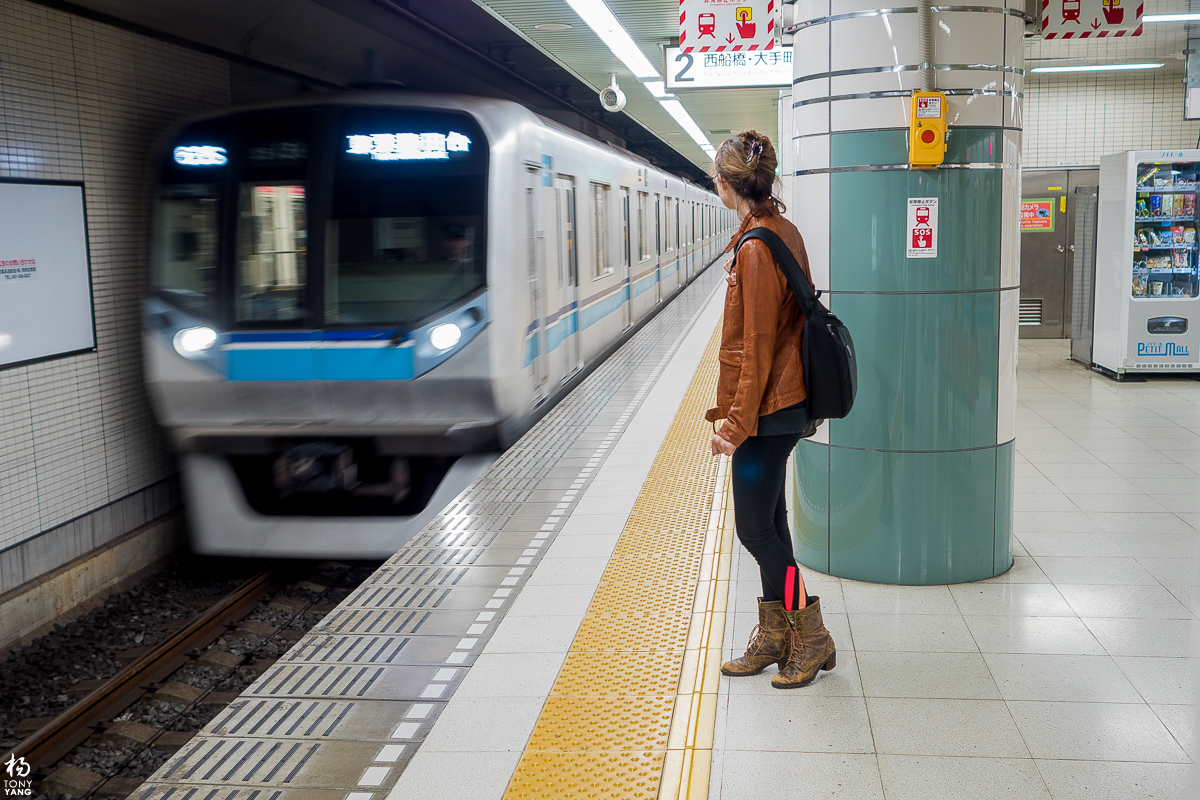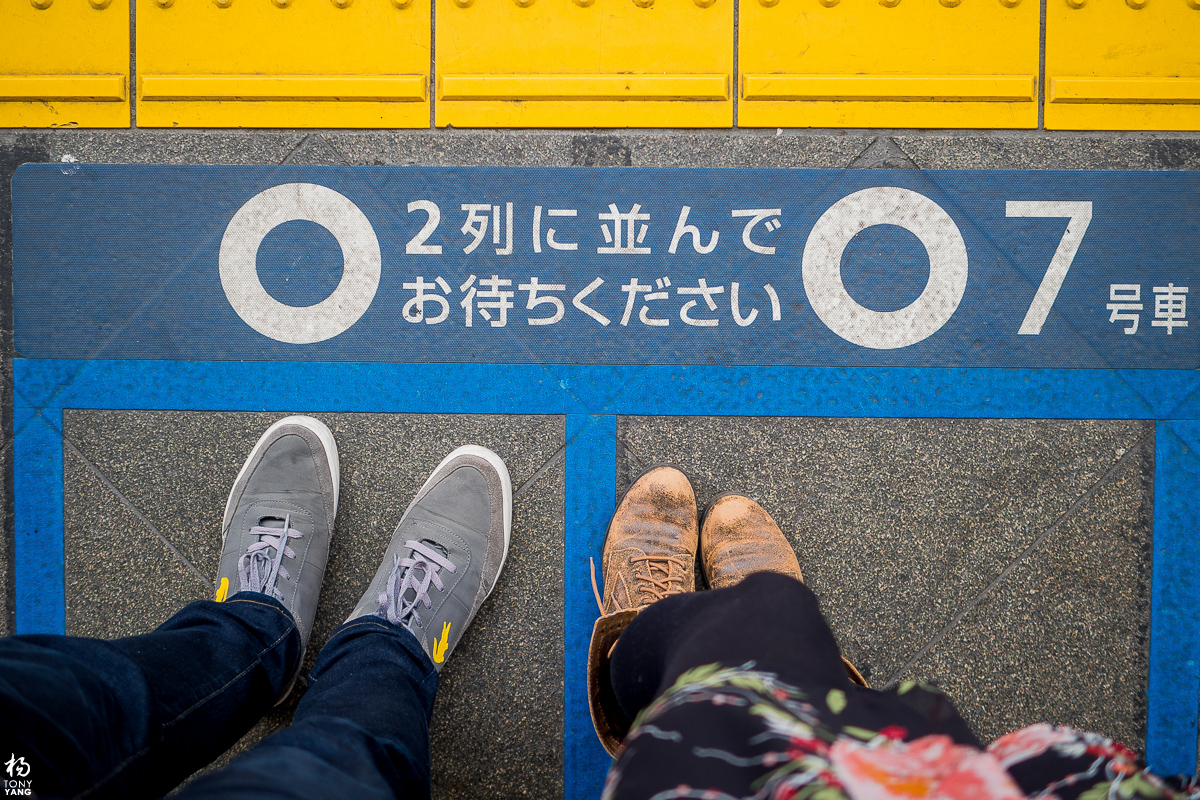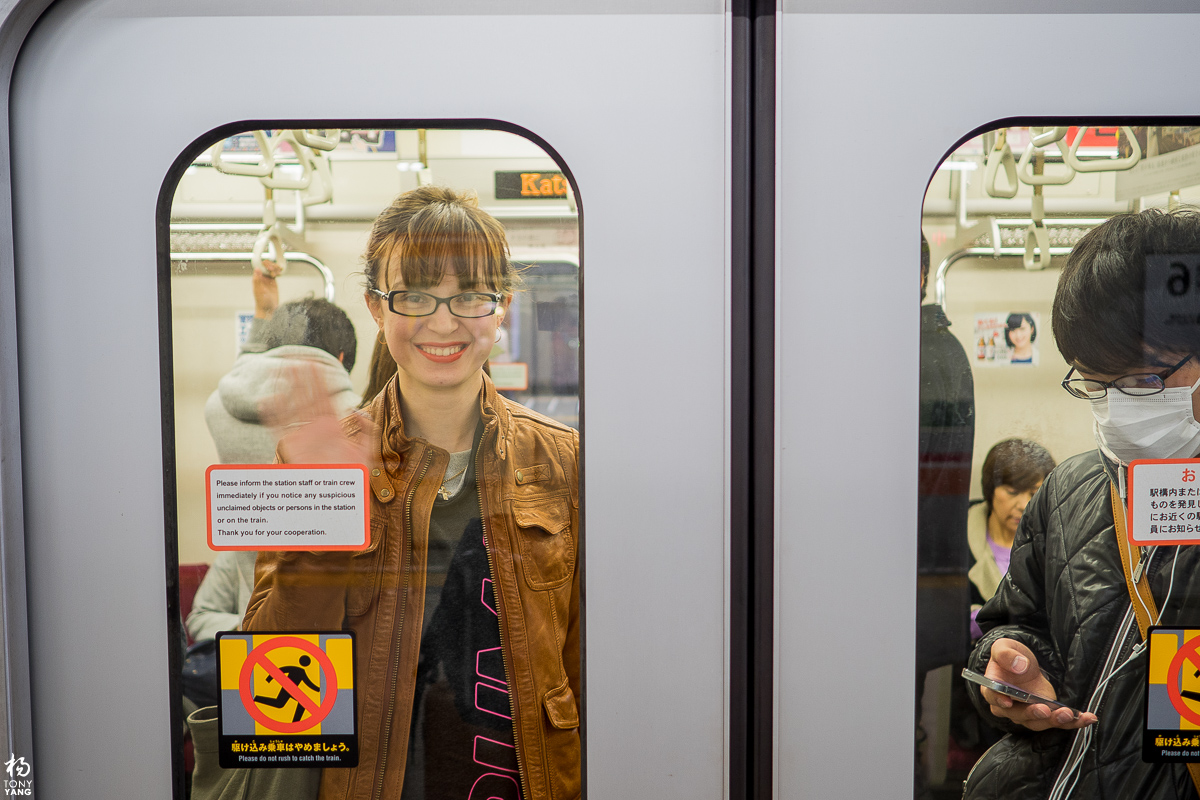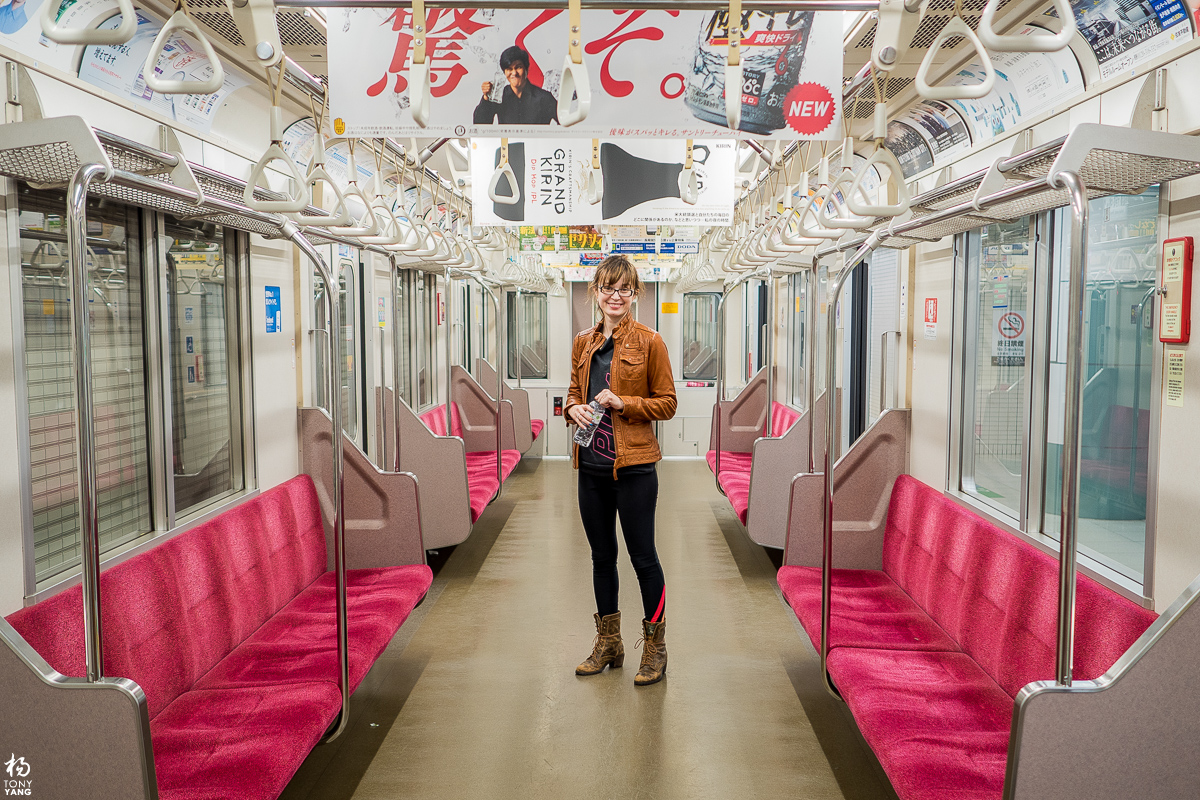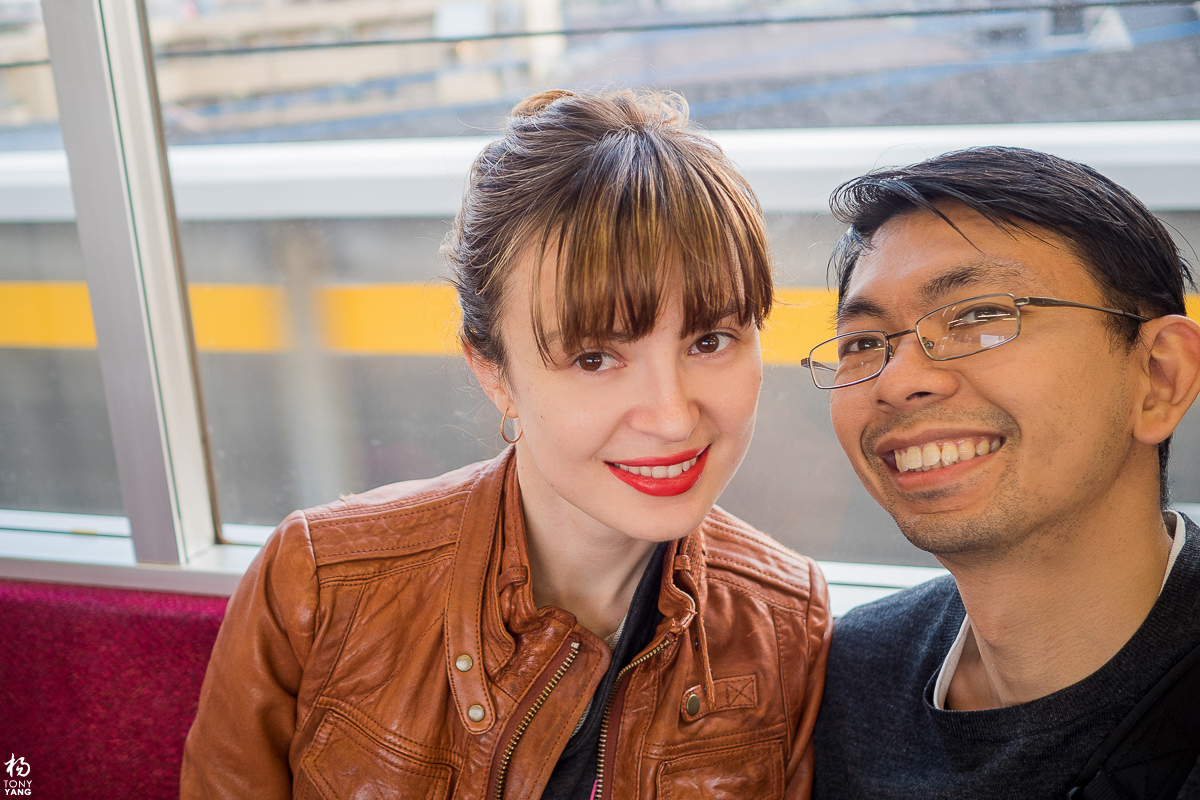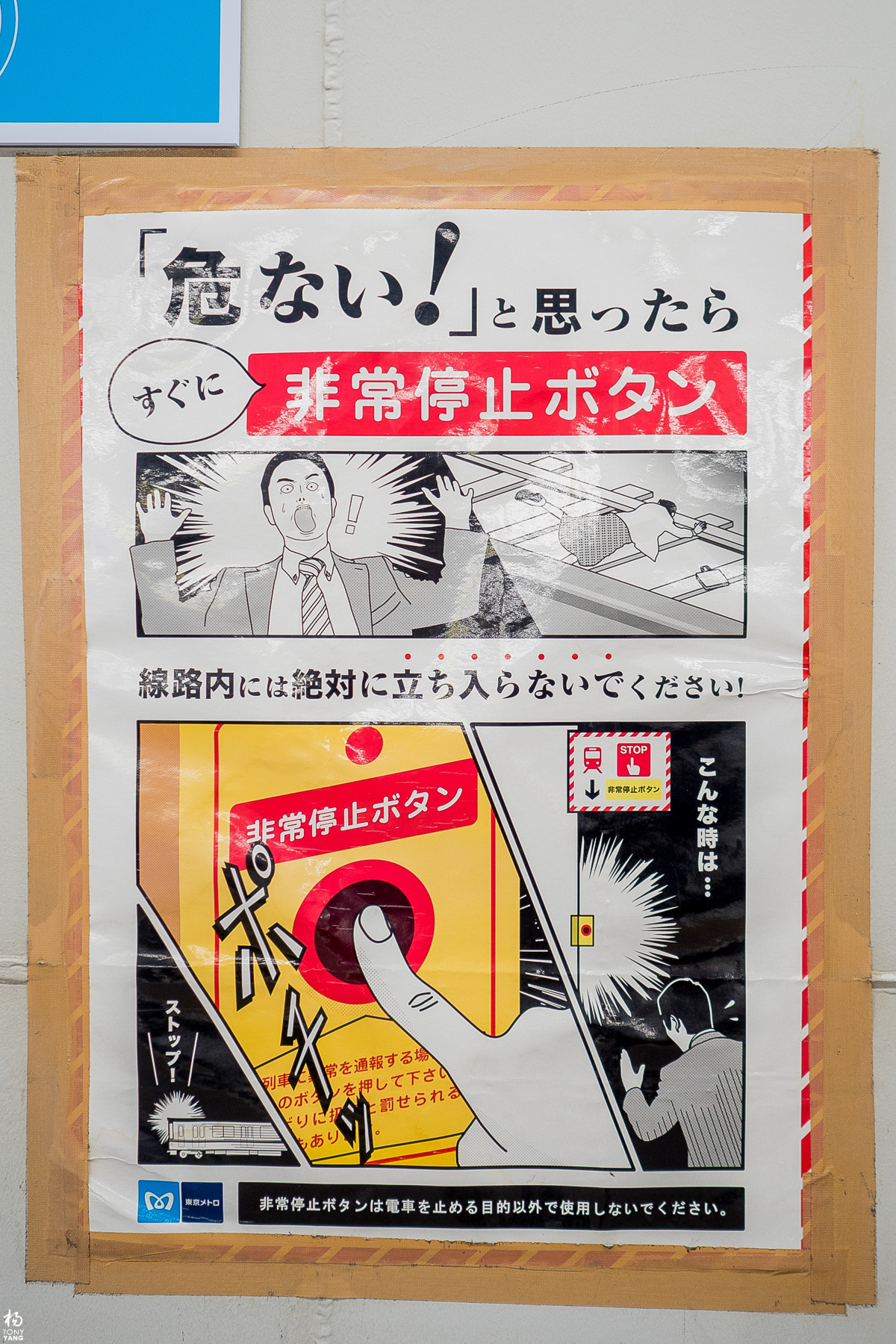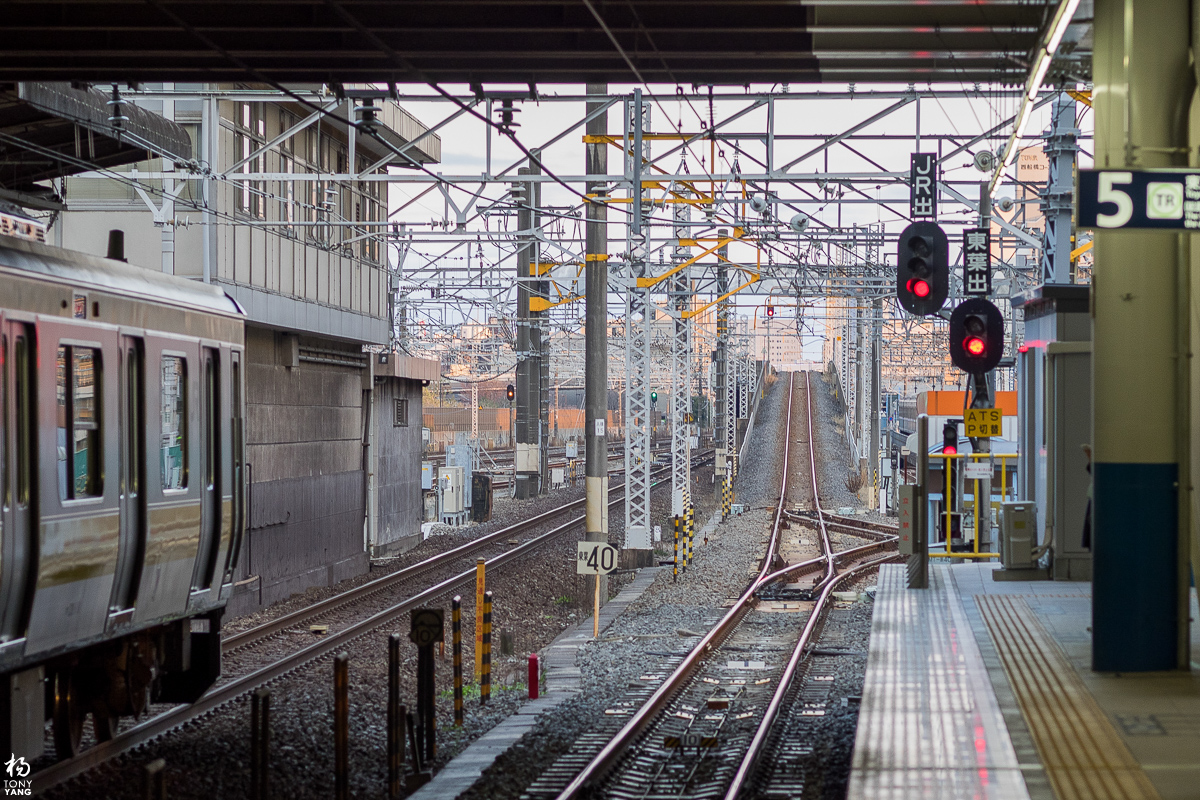 Every morning we looked forward to finding a local bakery for delicious breakfast. Finding the right place to eat is always a tough decision in a city so dense with restaurants.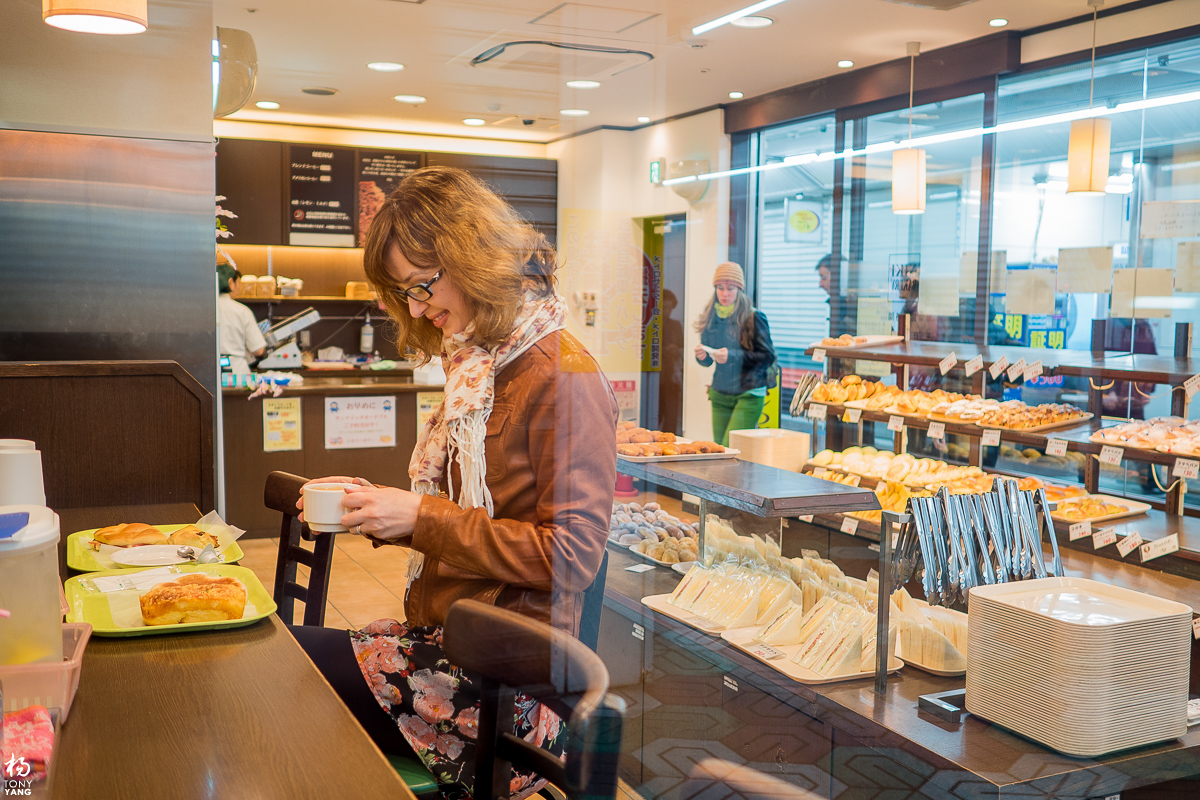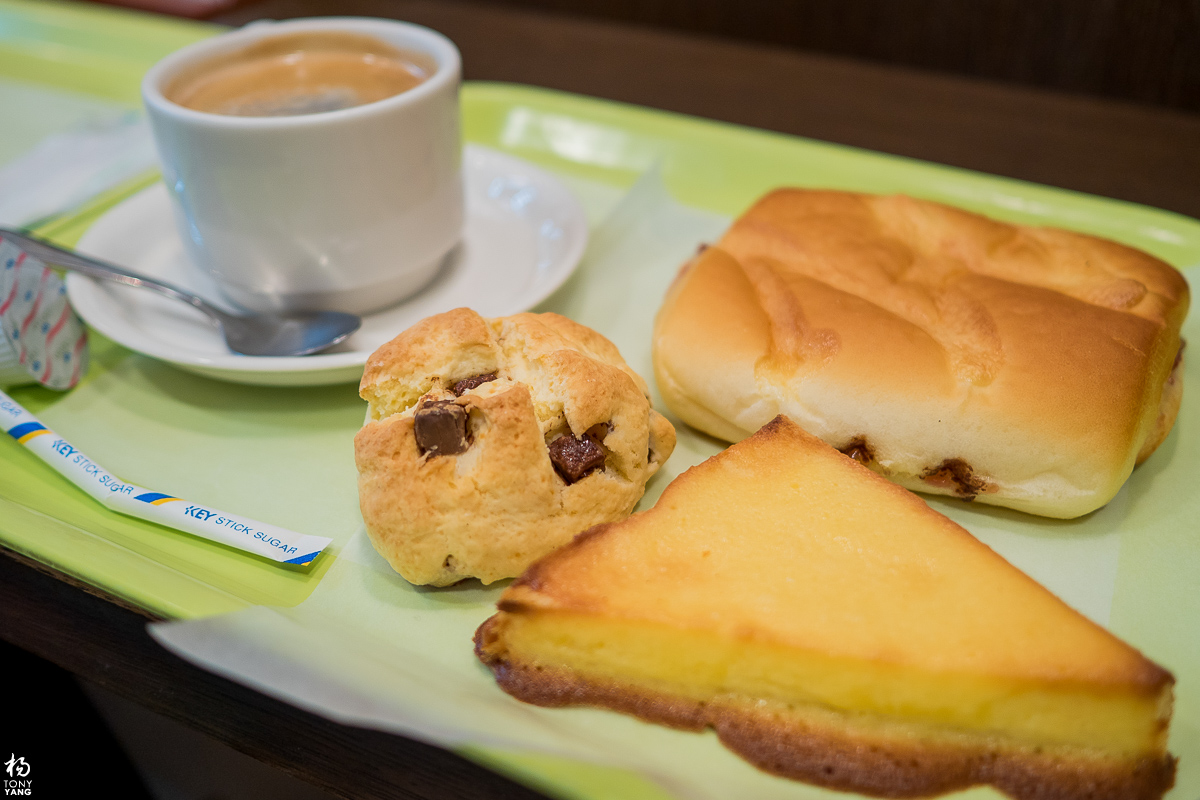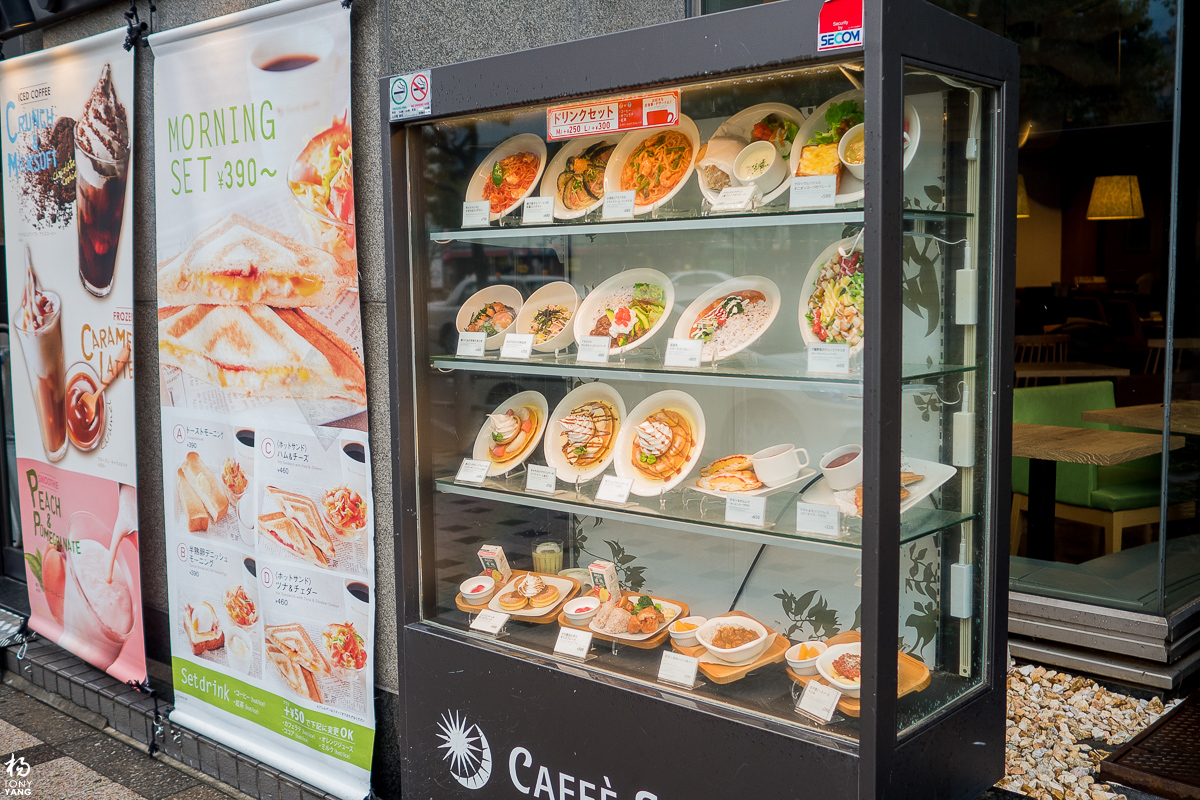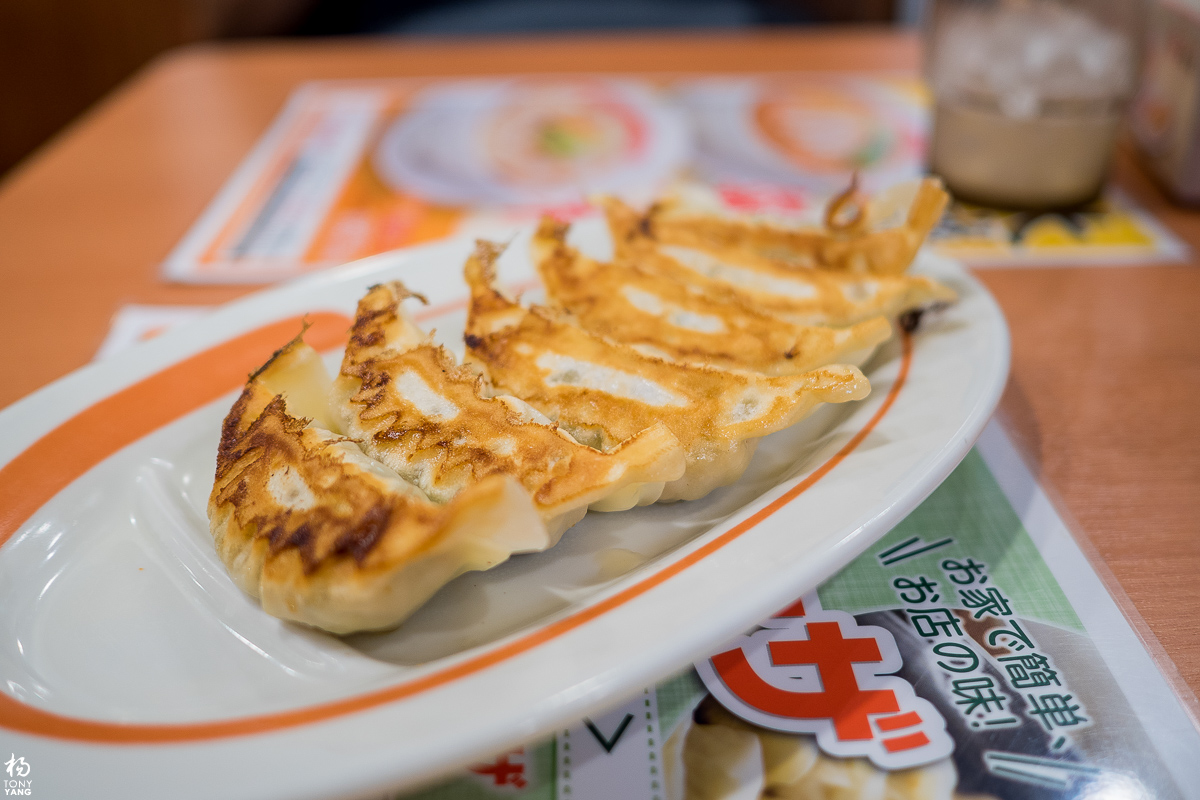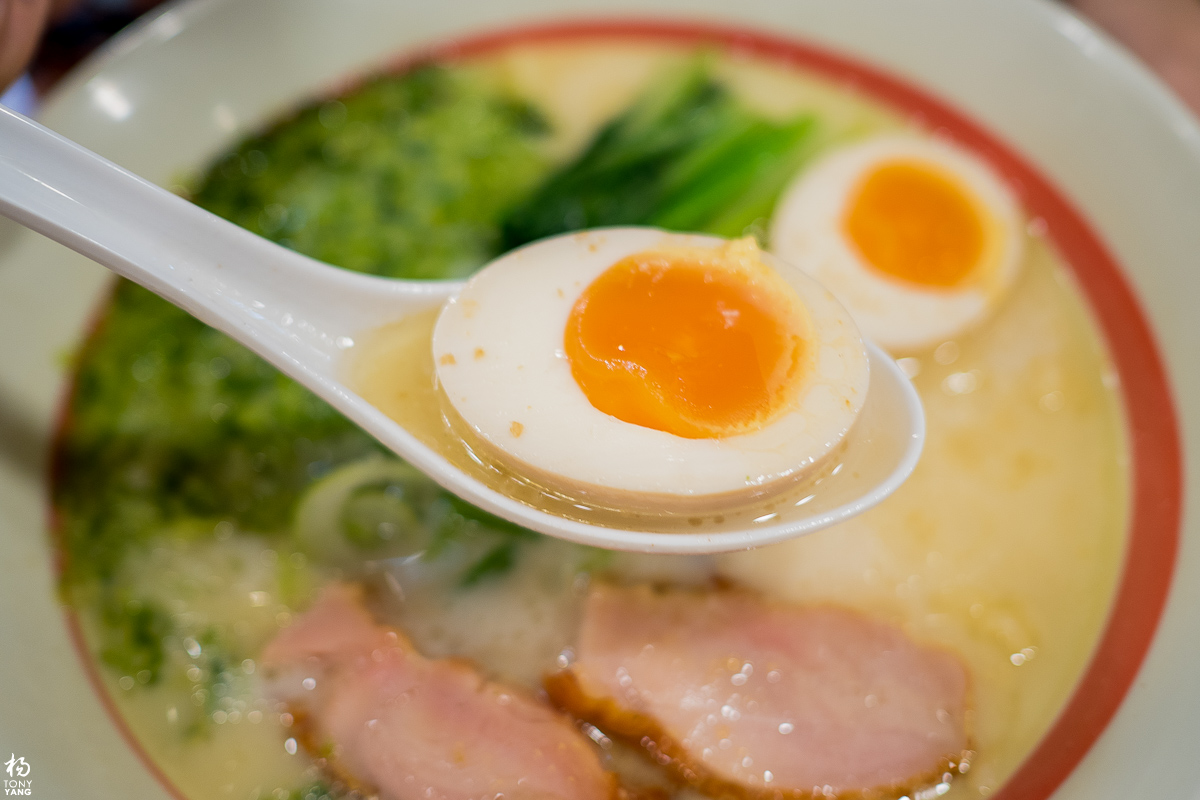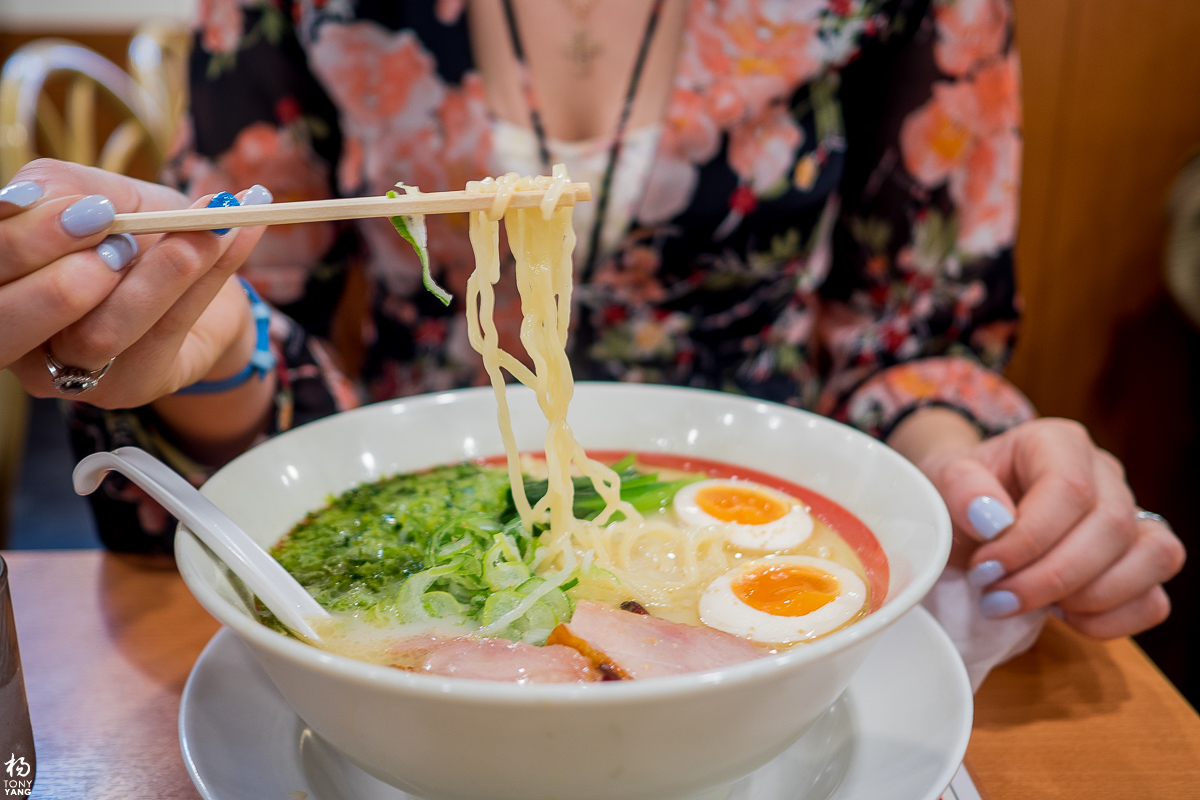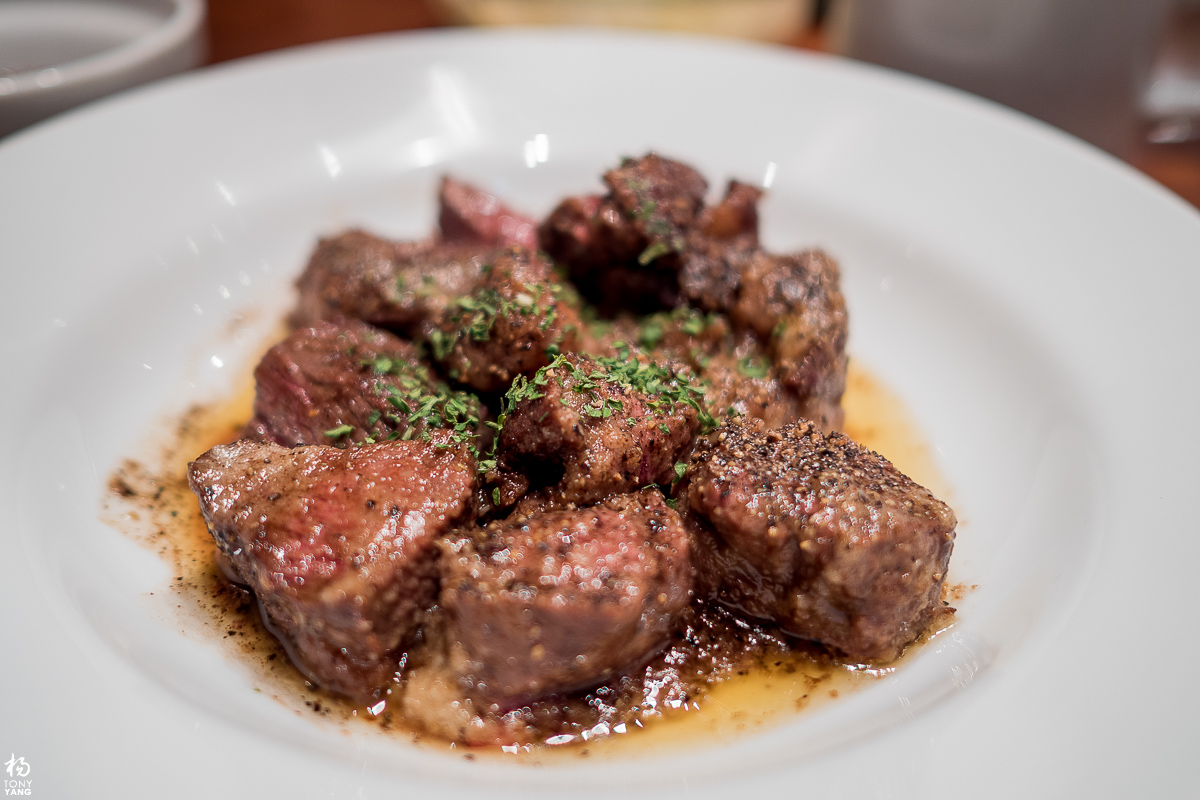 Shopping is a lot of fun in Japan when you can never get enough of kawaii items. Everything is cute overload!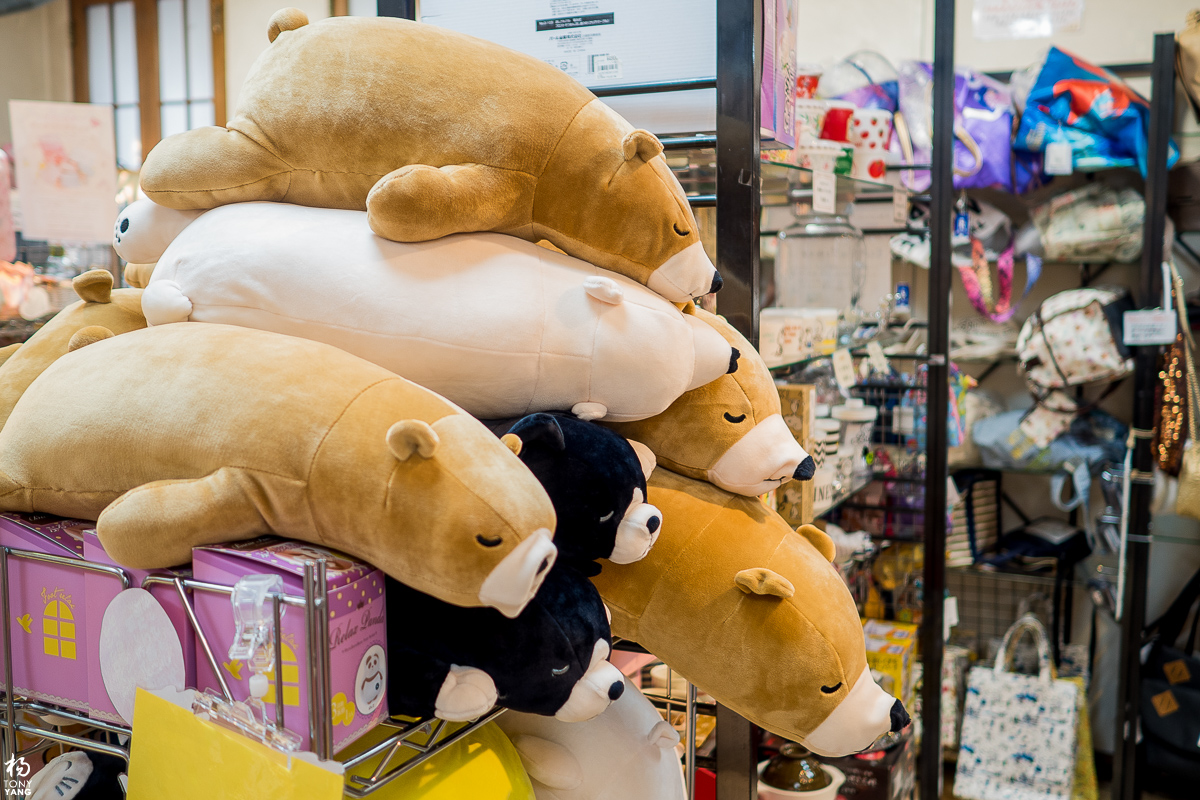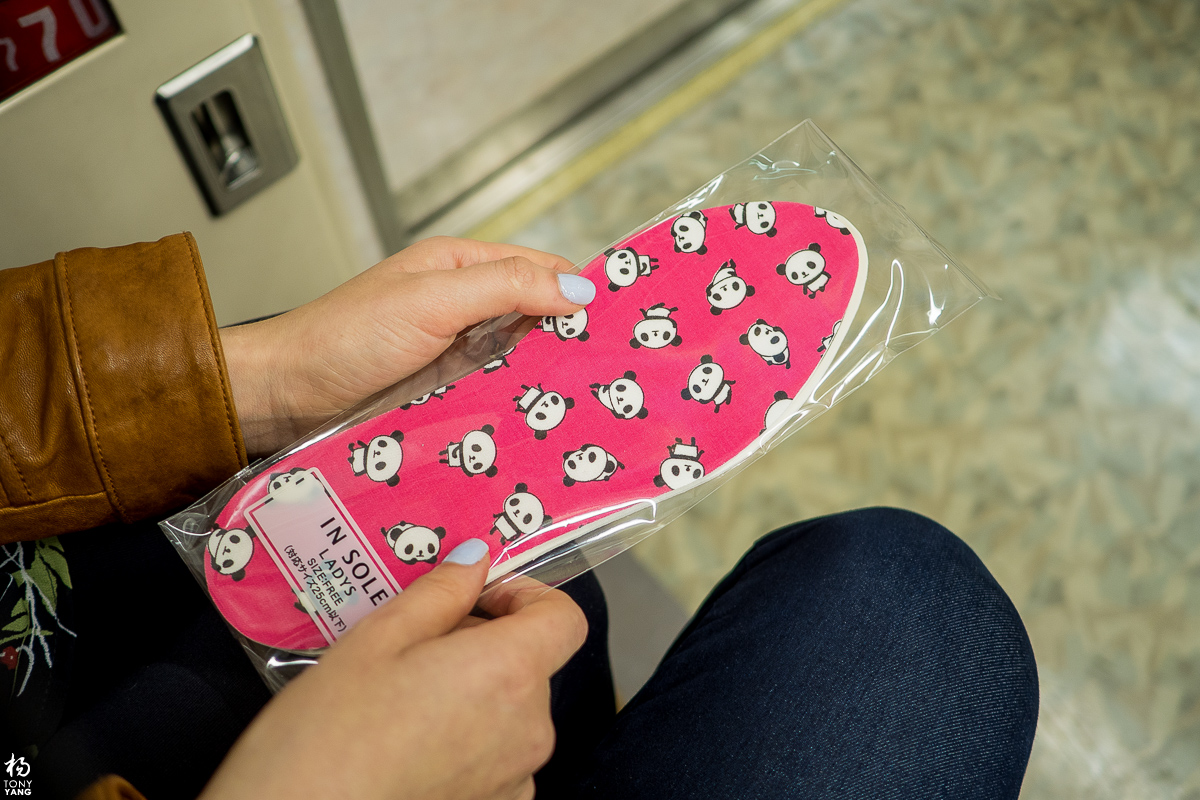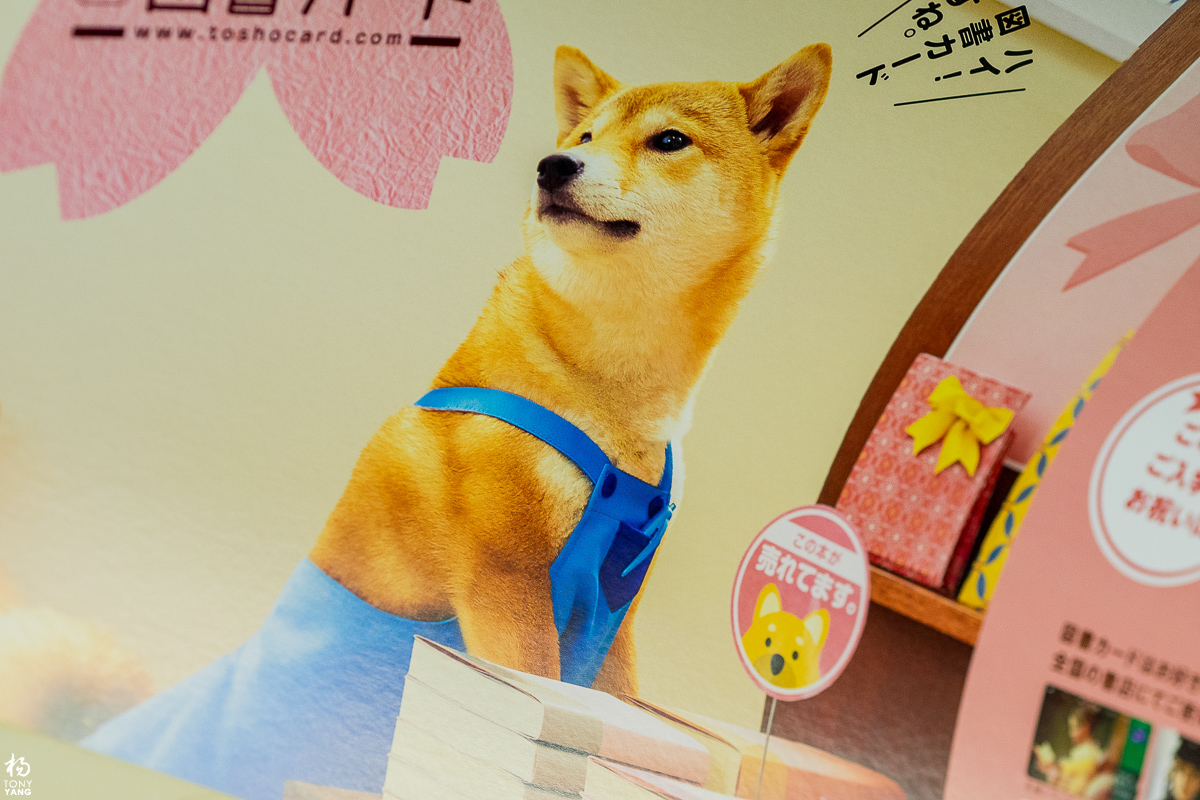 We went to the famous Akihabara, home to all the anime gift shops and endless arcade and game rooms. It felt like the Time Square of Japan with lights that make the evening look like day.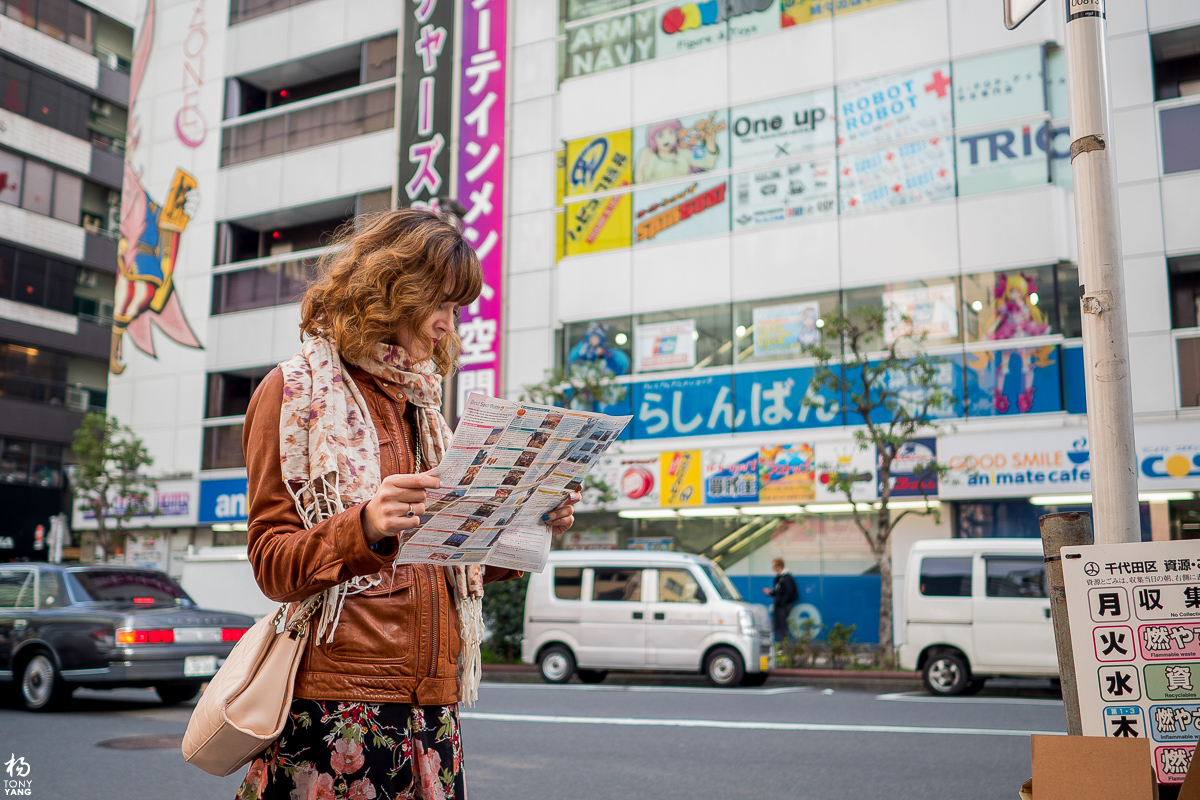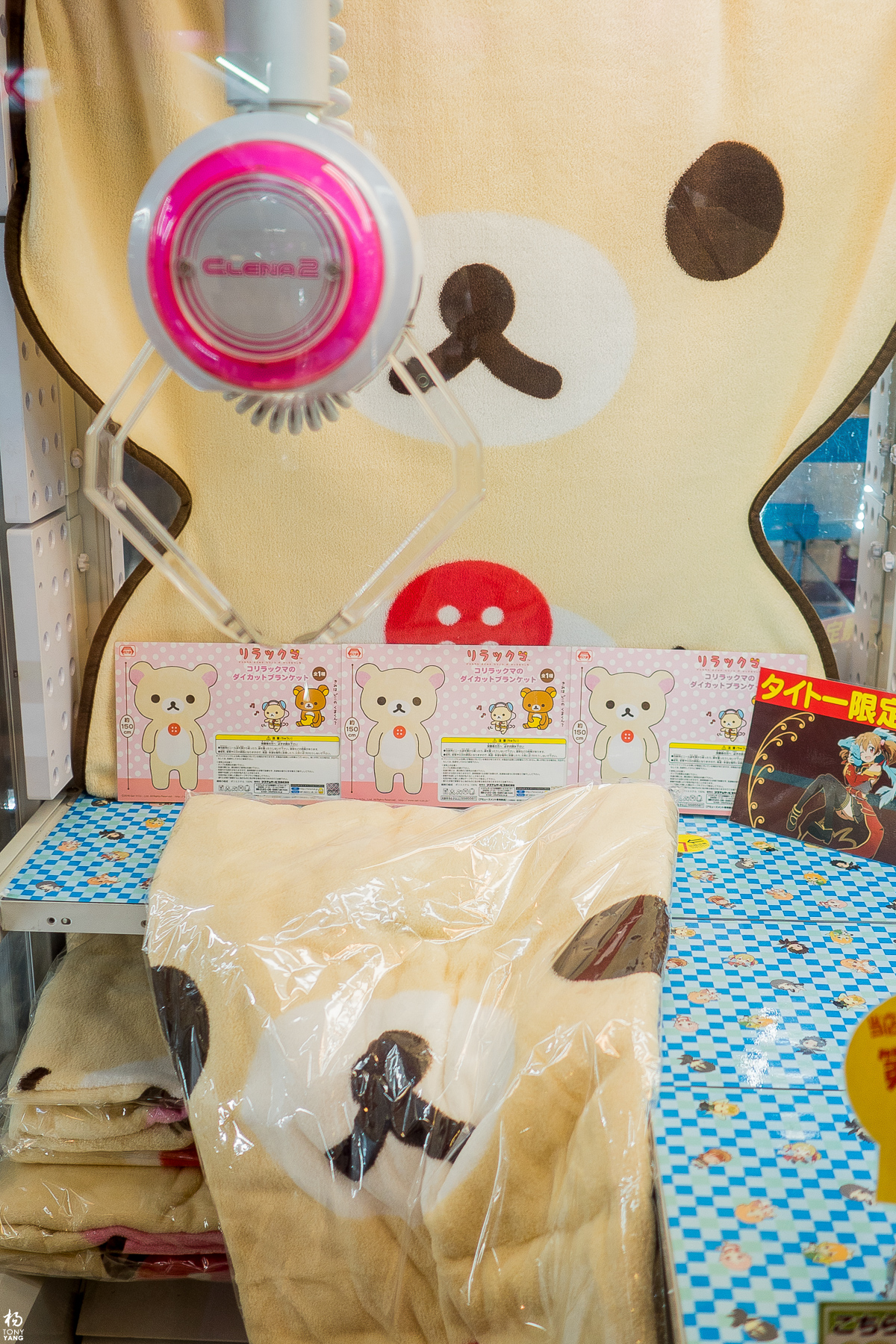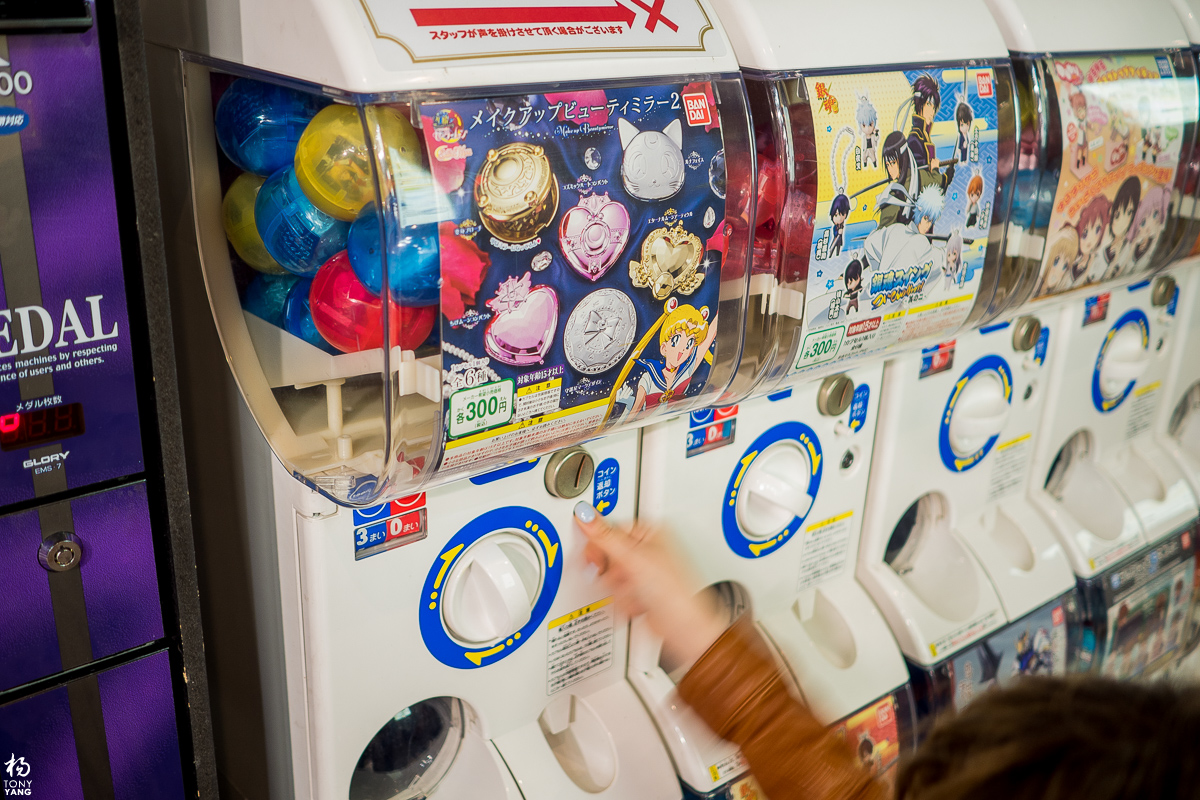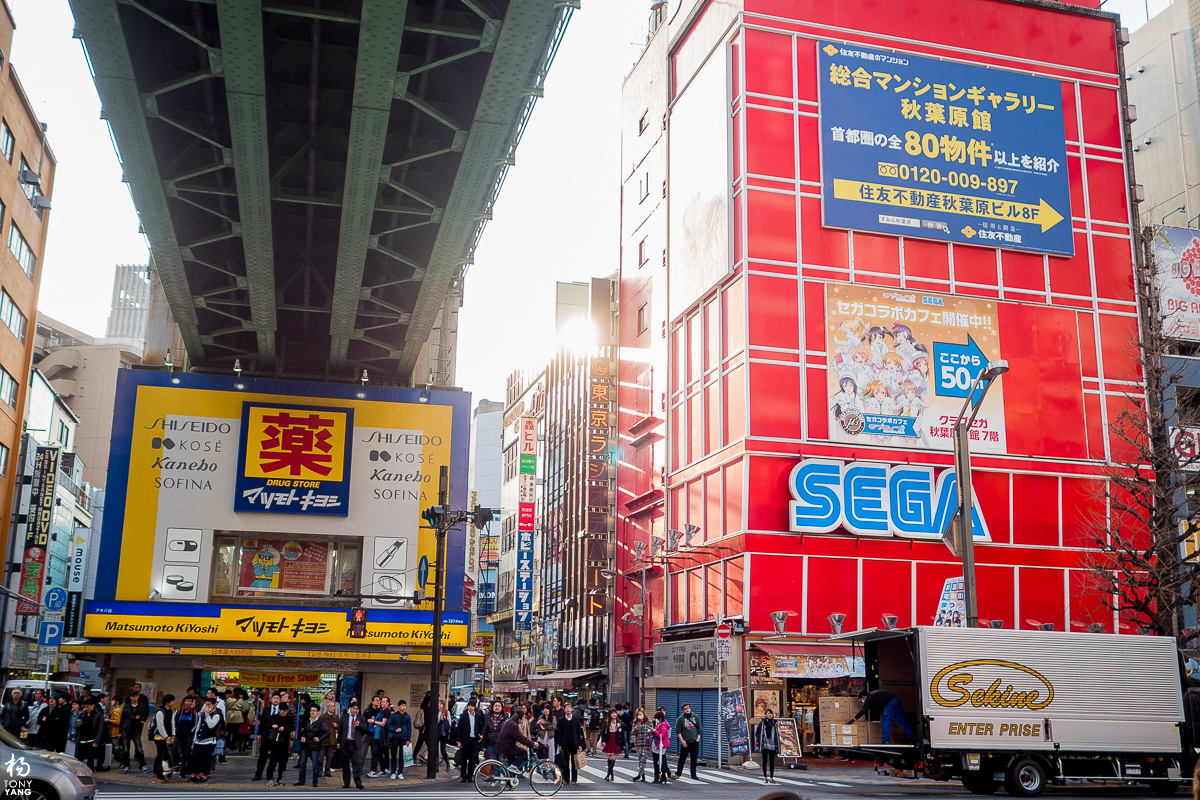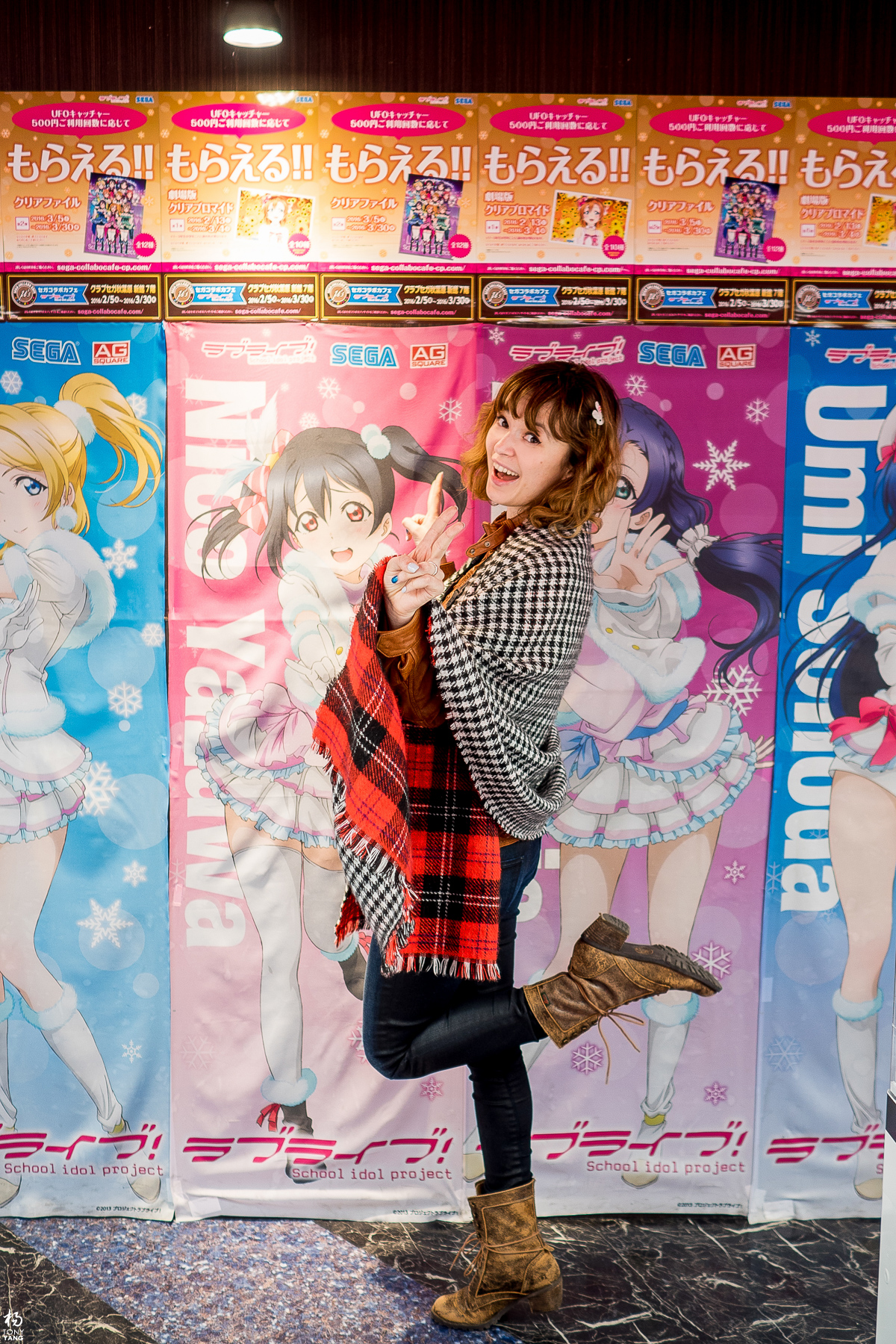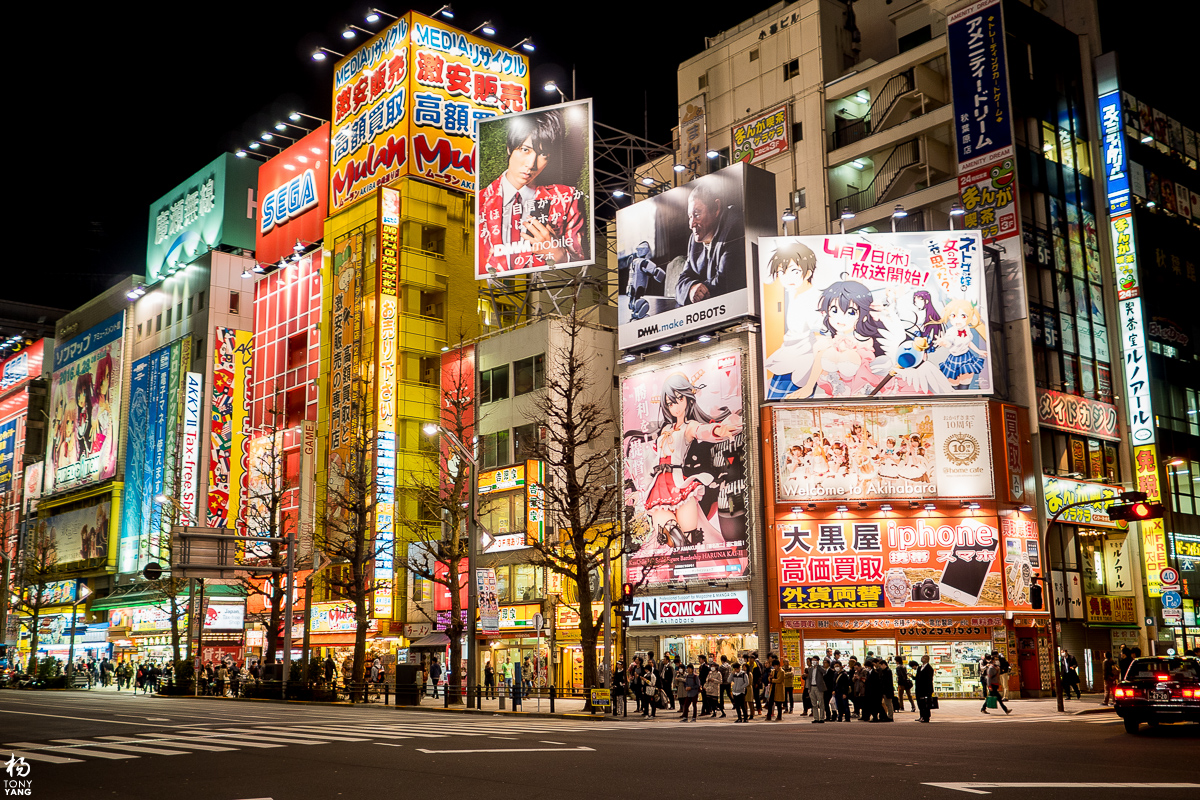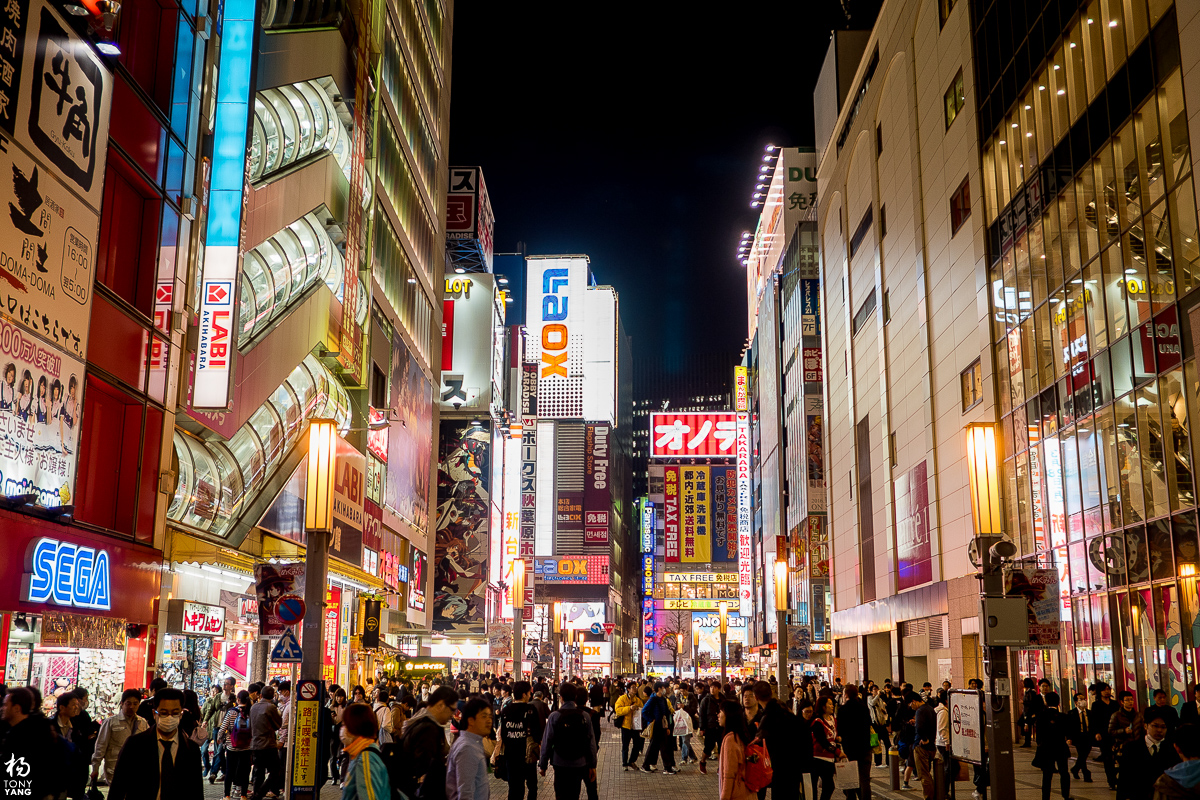 Since we would be celebrating both Gregg and my birthday in Japan, Gregg went all out and got a Nissan Sklyine GTR as our rental car. We didn't realize all that horsepower and Godzilla size would come at a disadvantage on the tiny streets of Japan. Once in a while we'd get stuck on a small street and would have to back track out.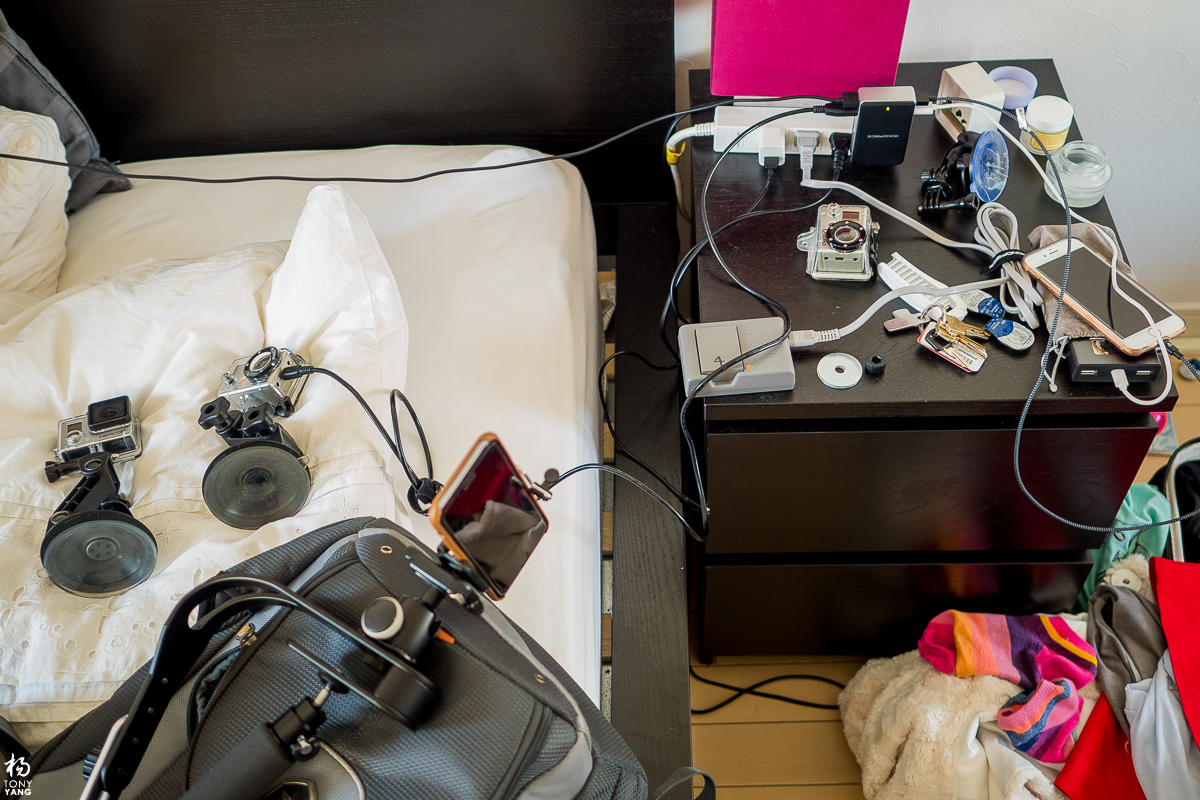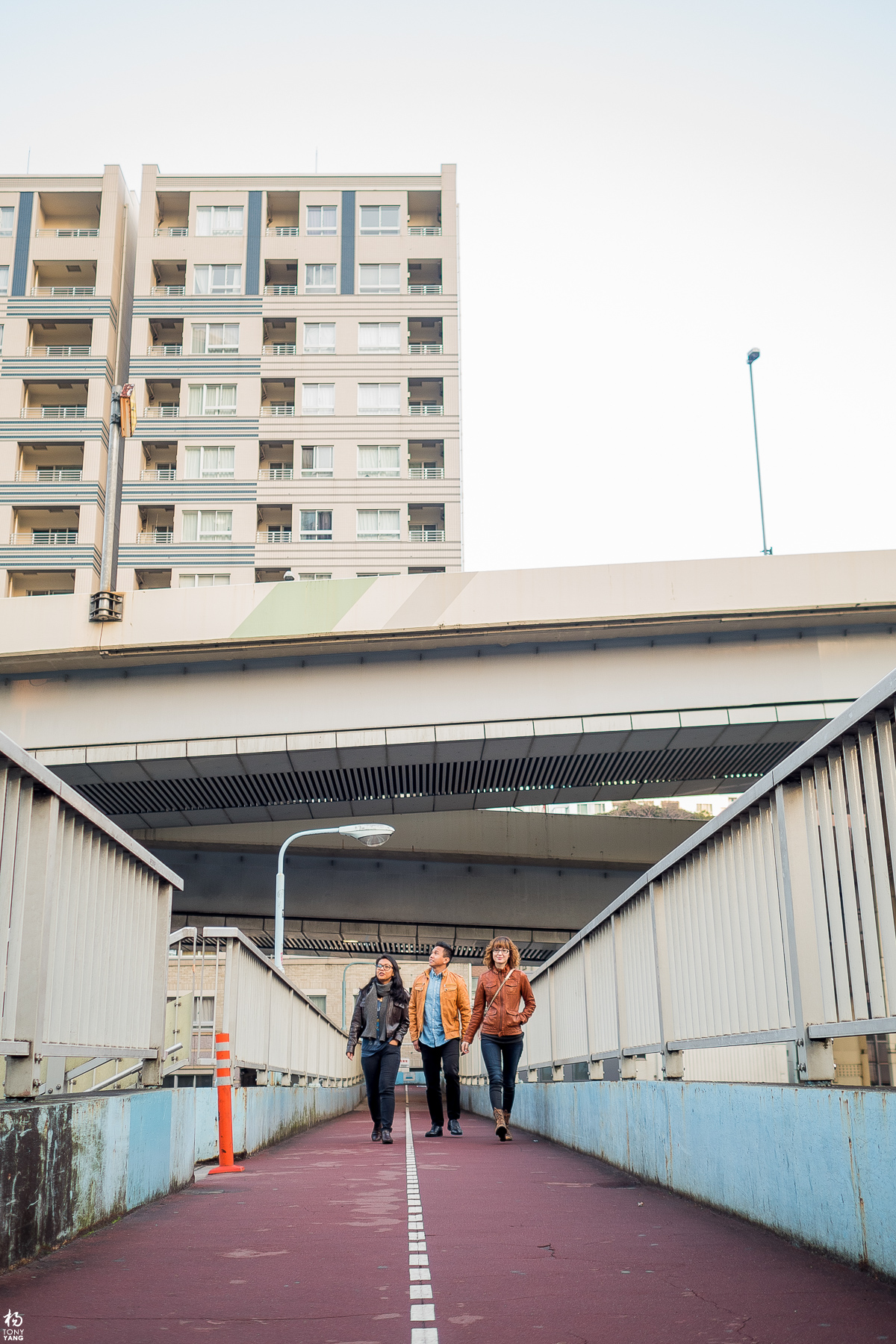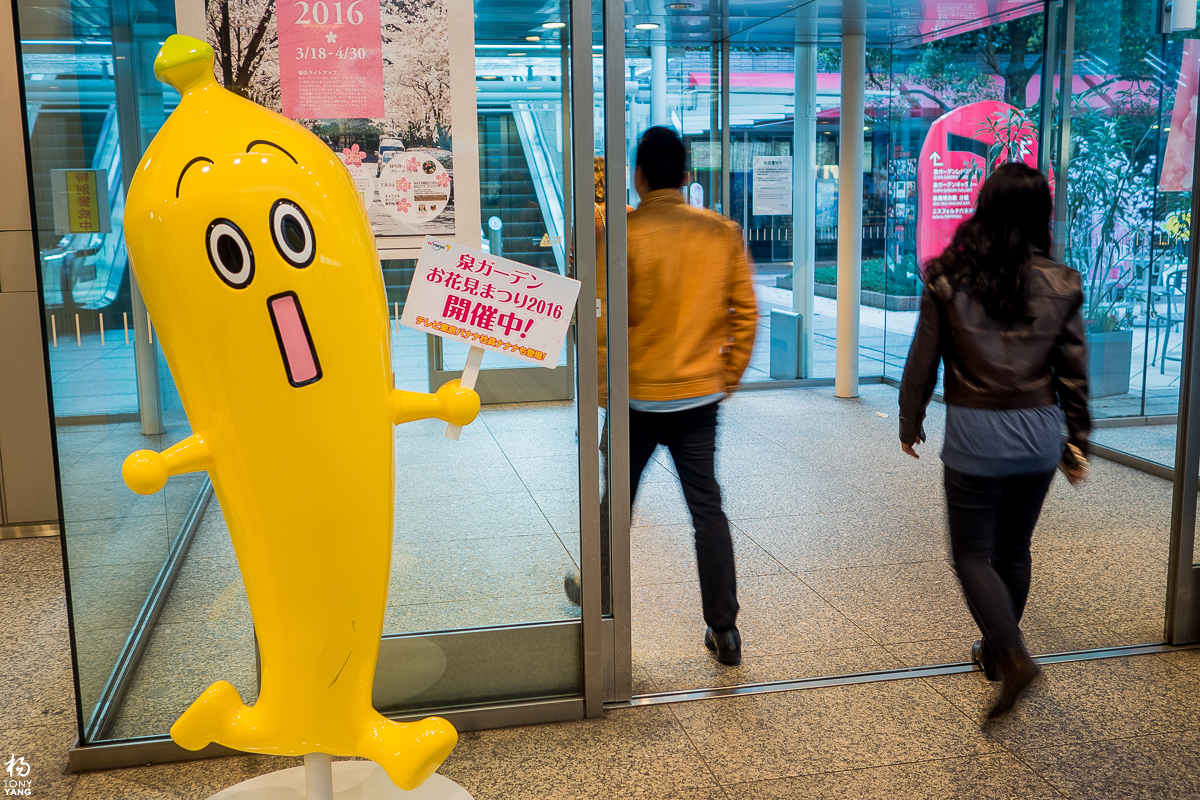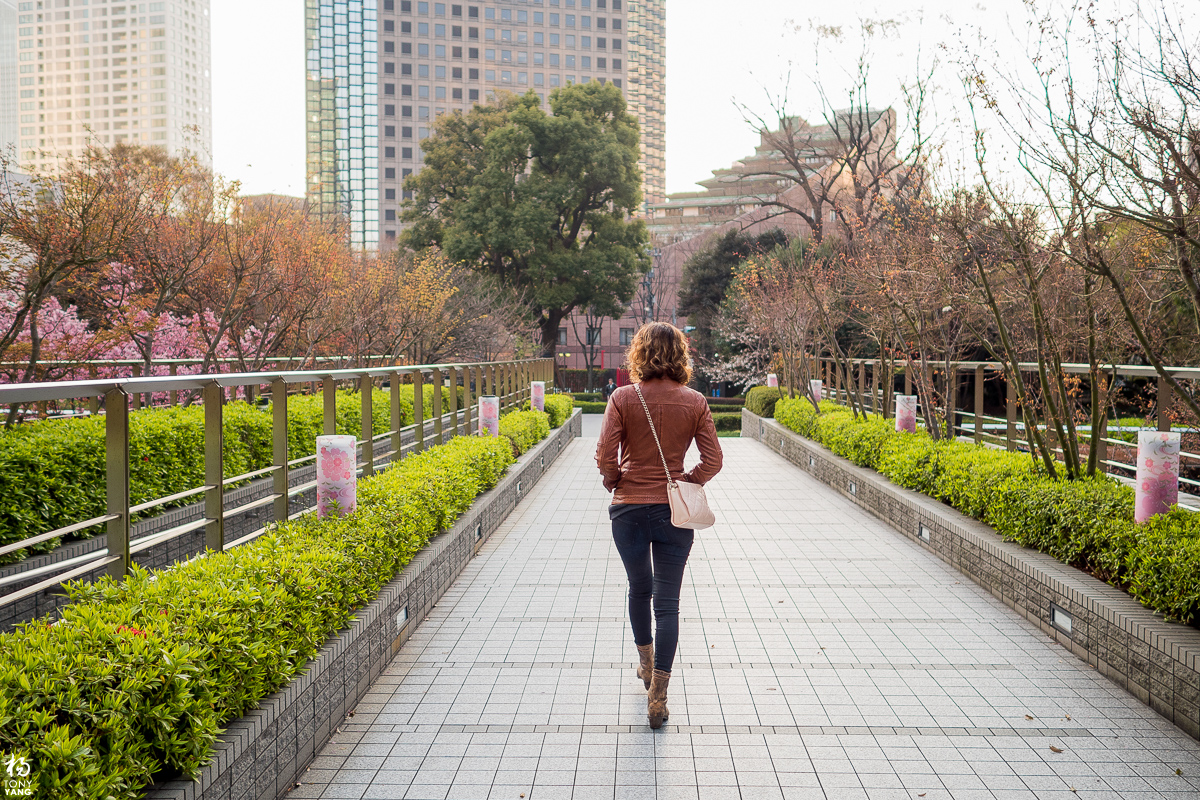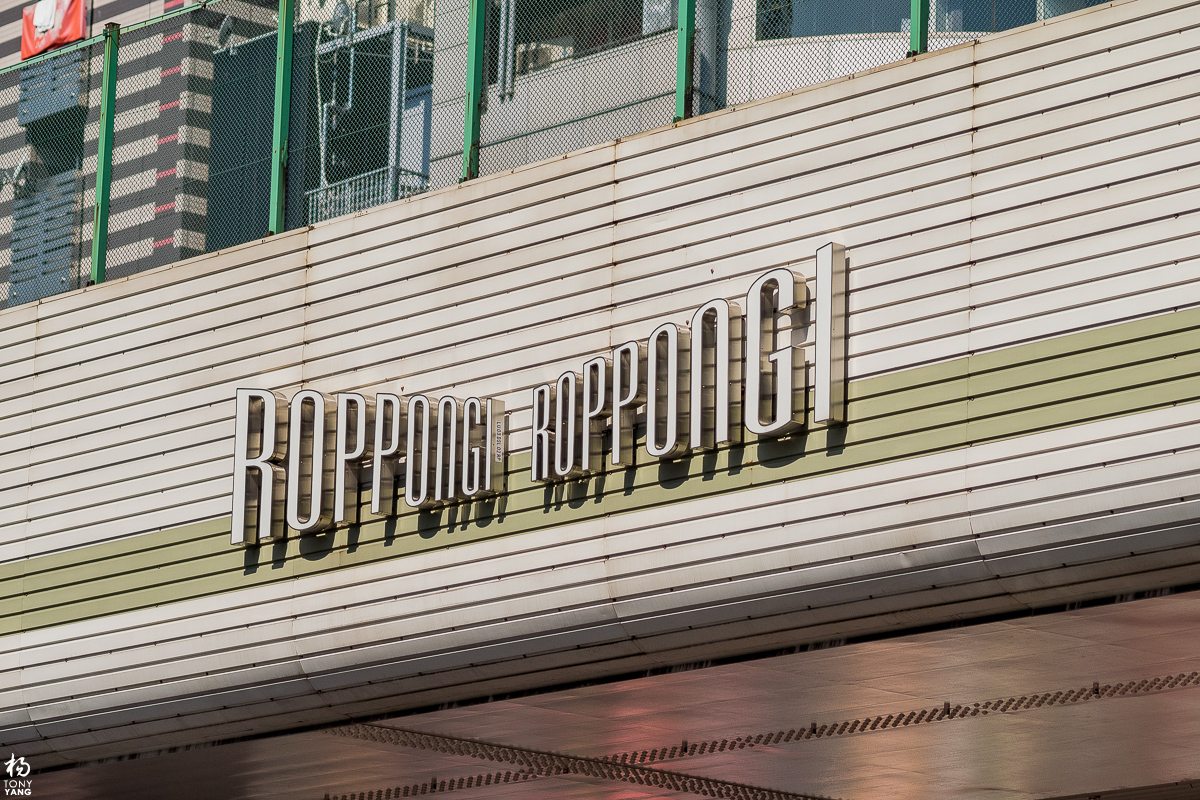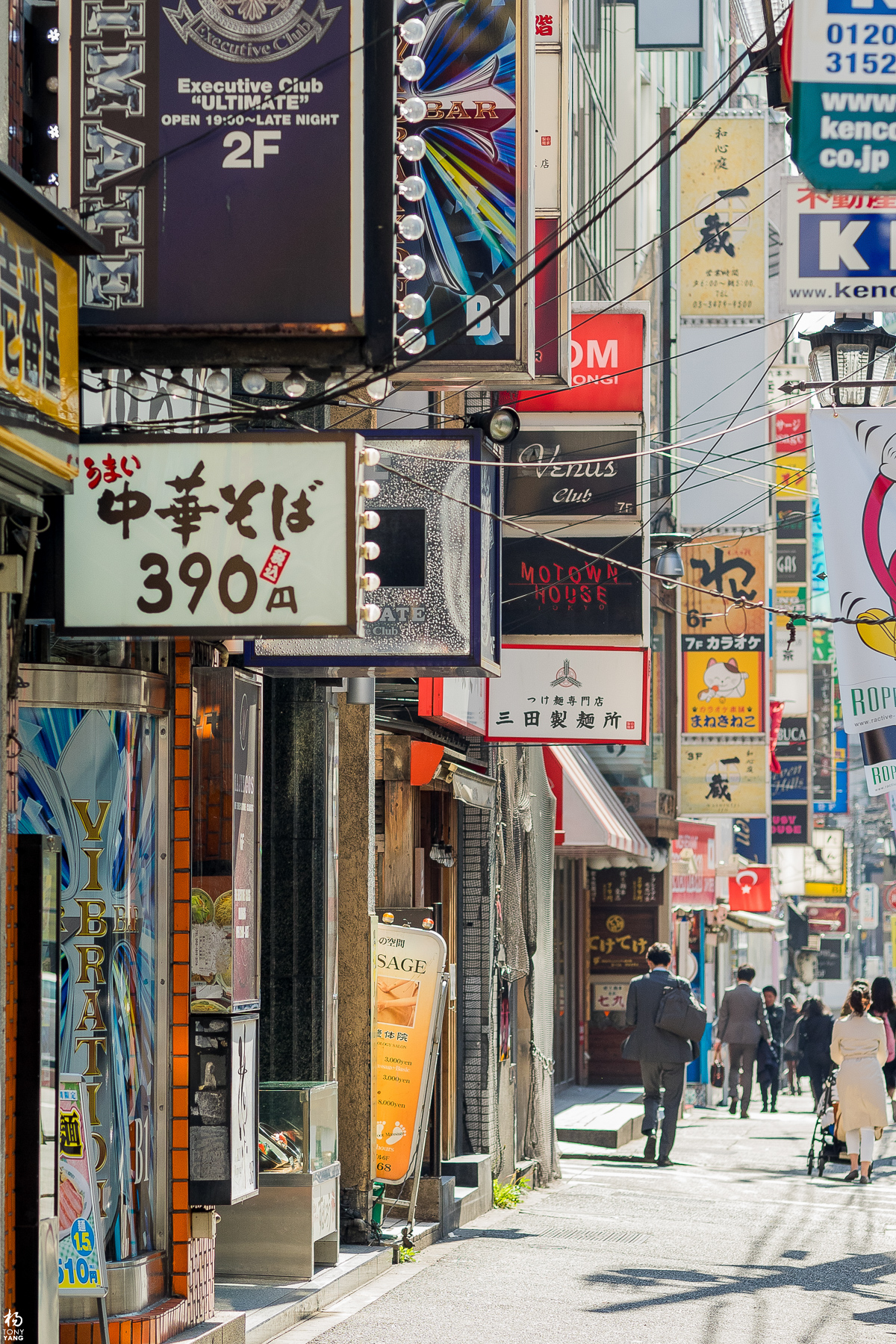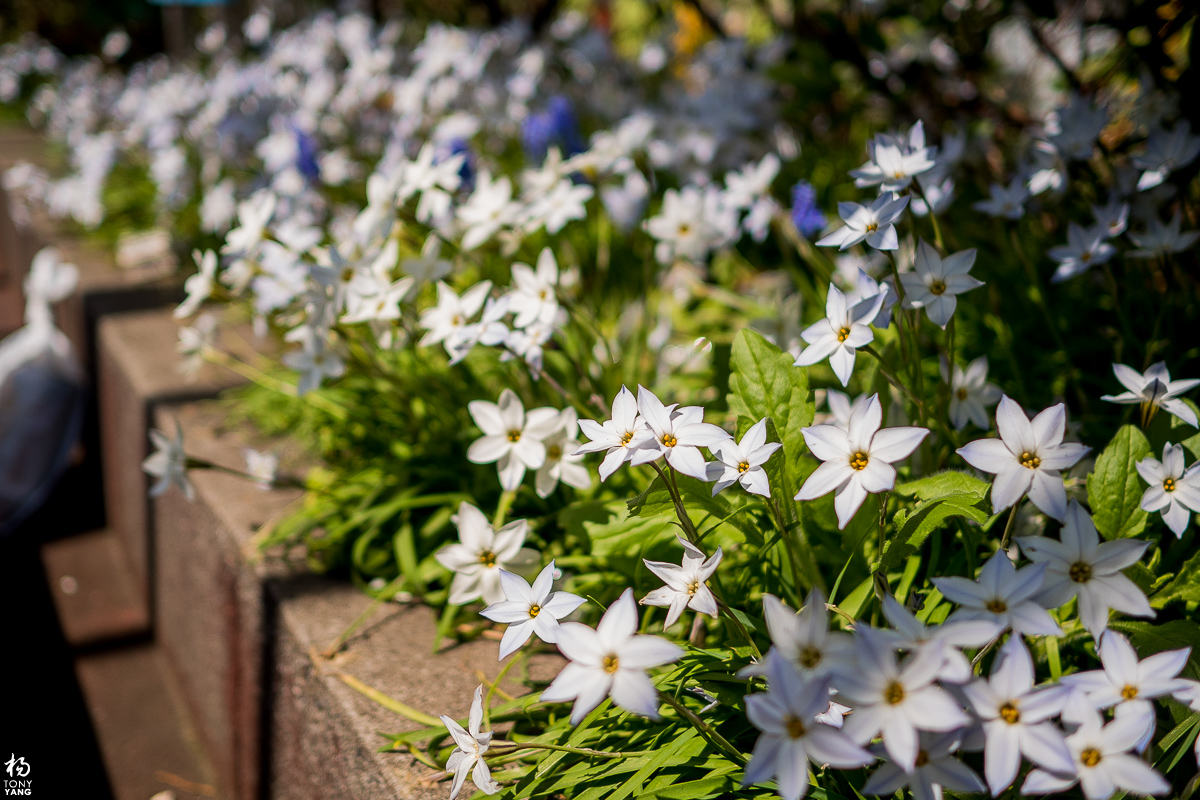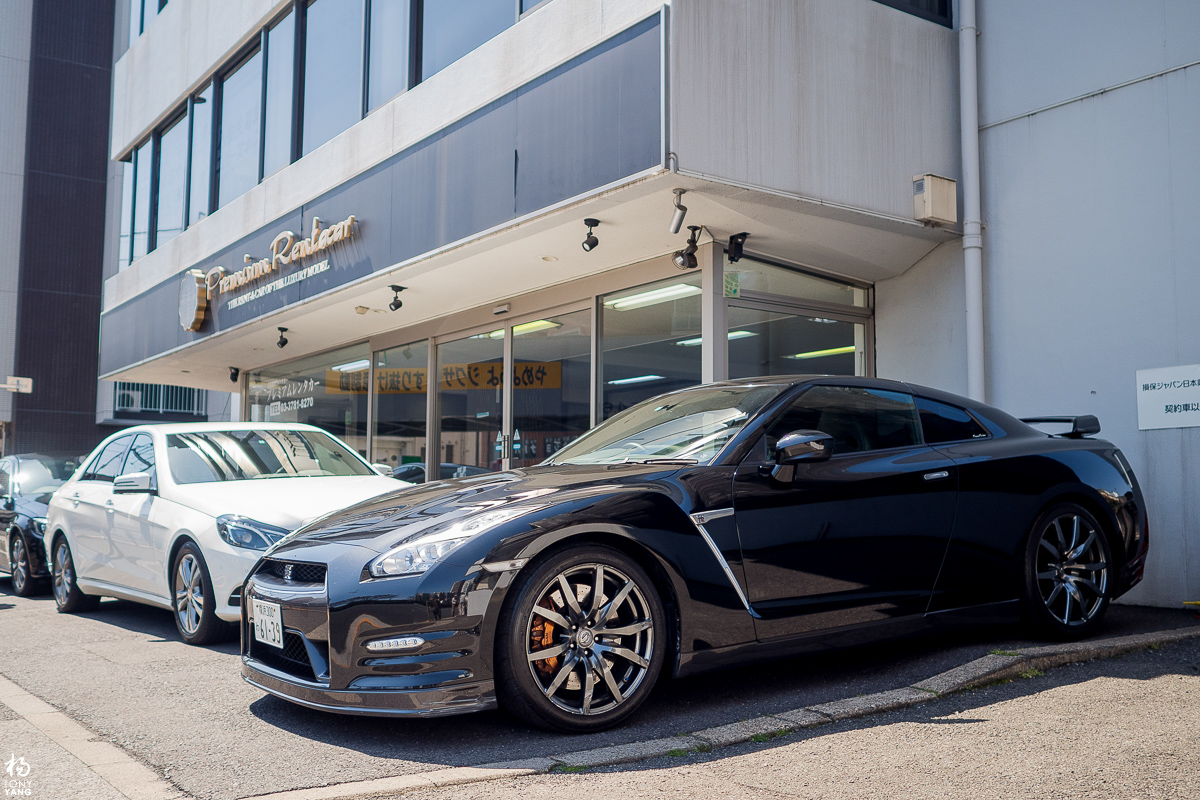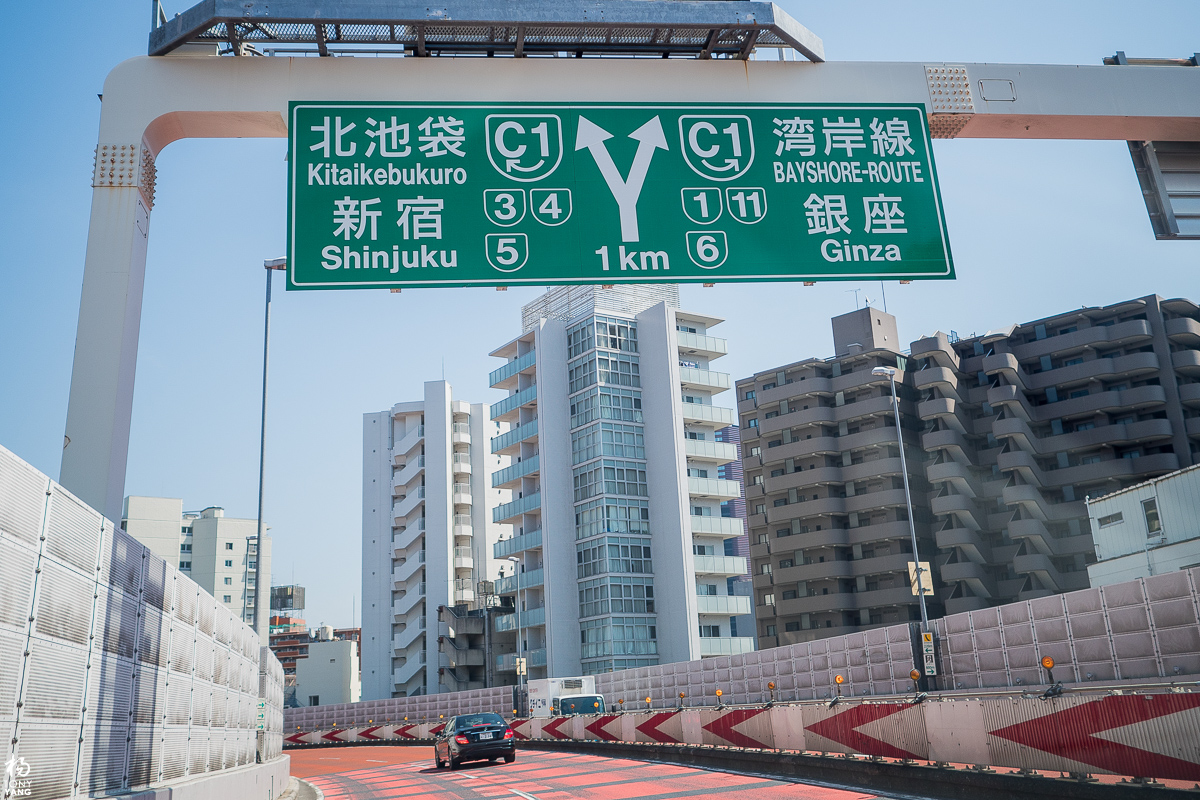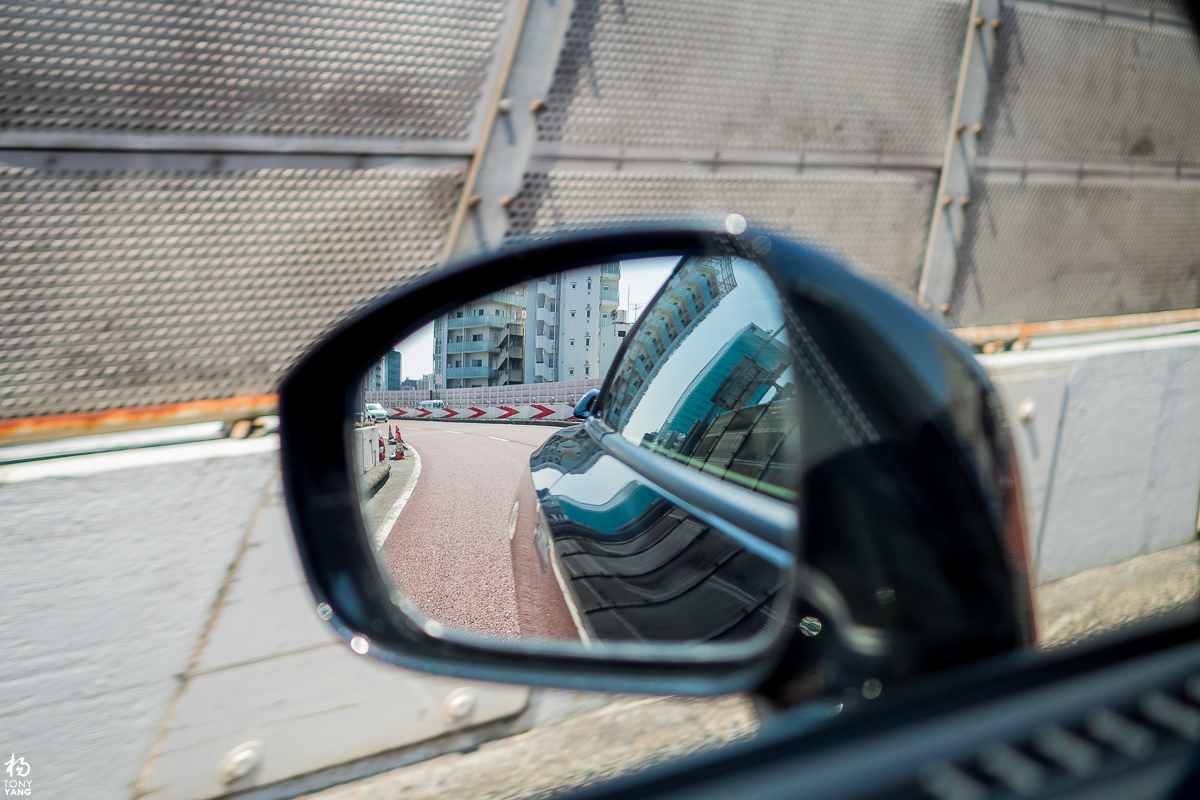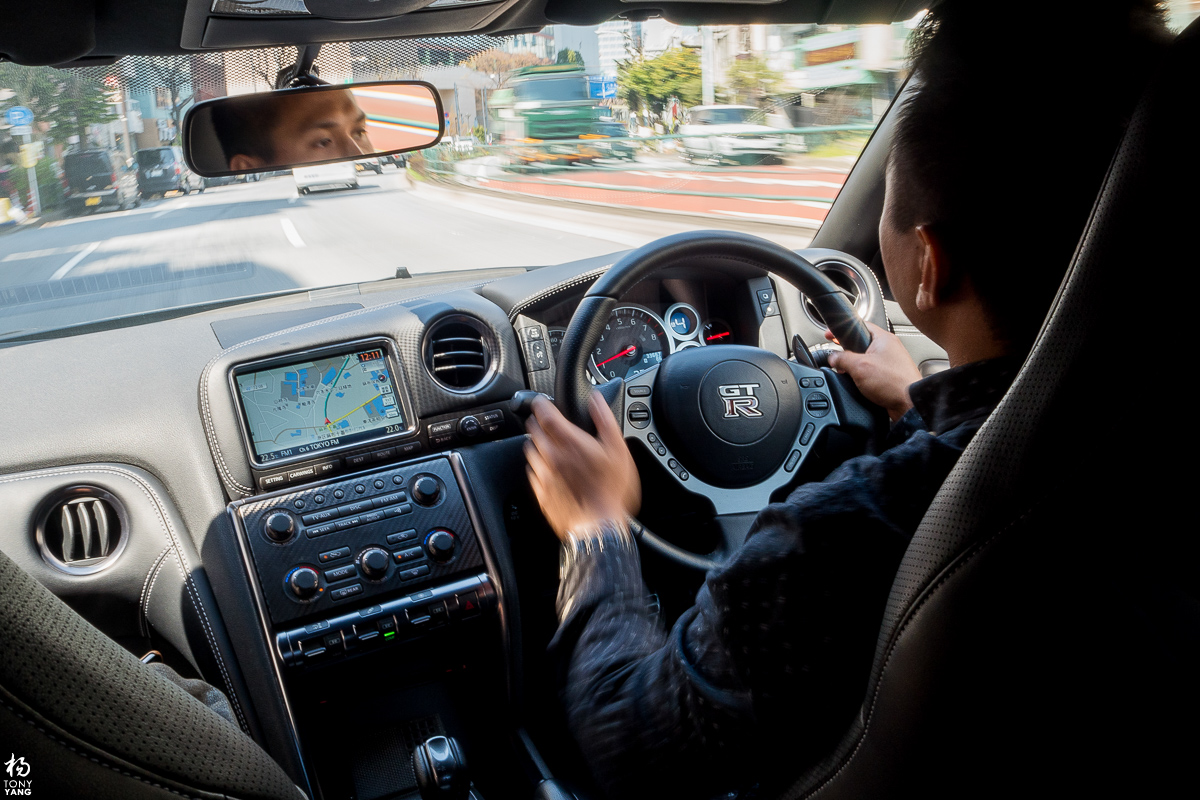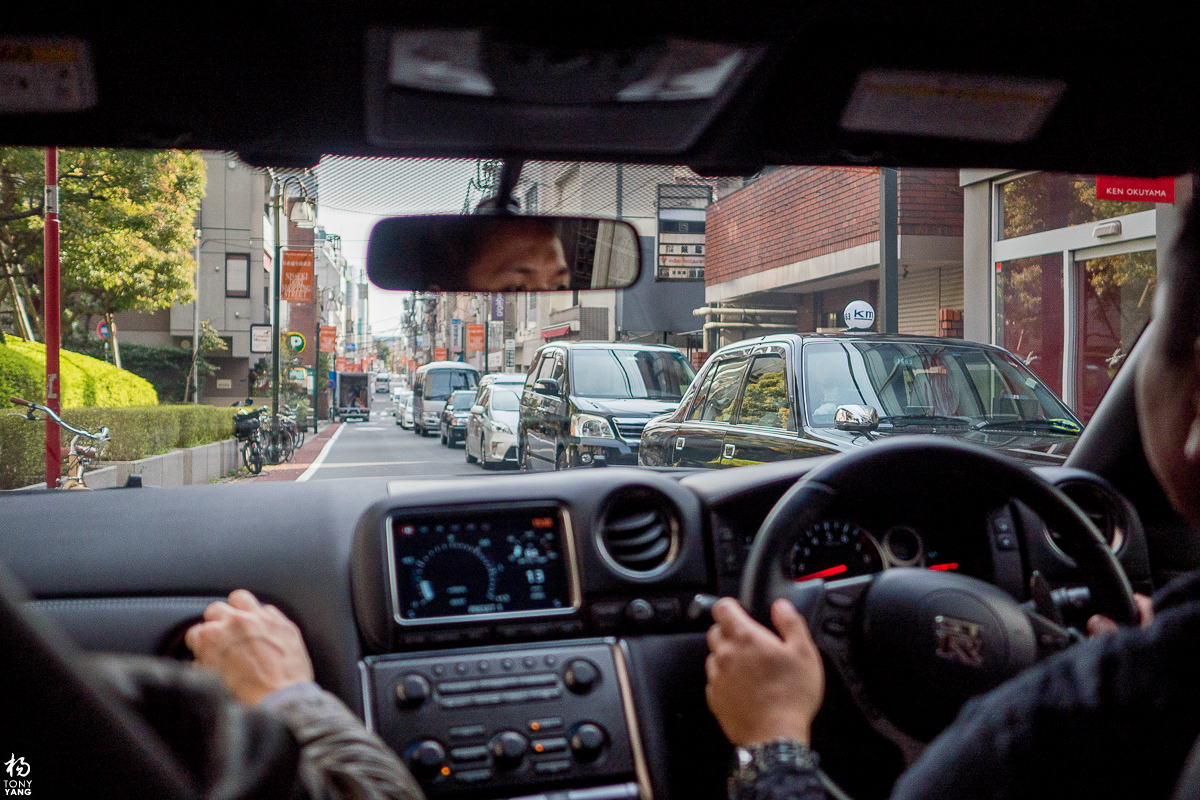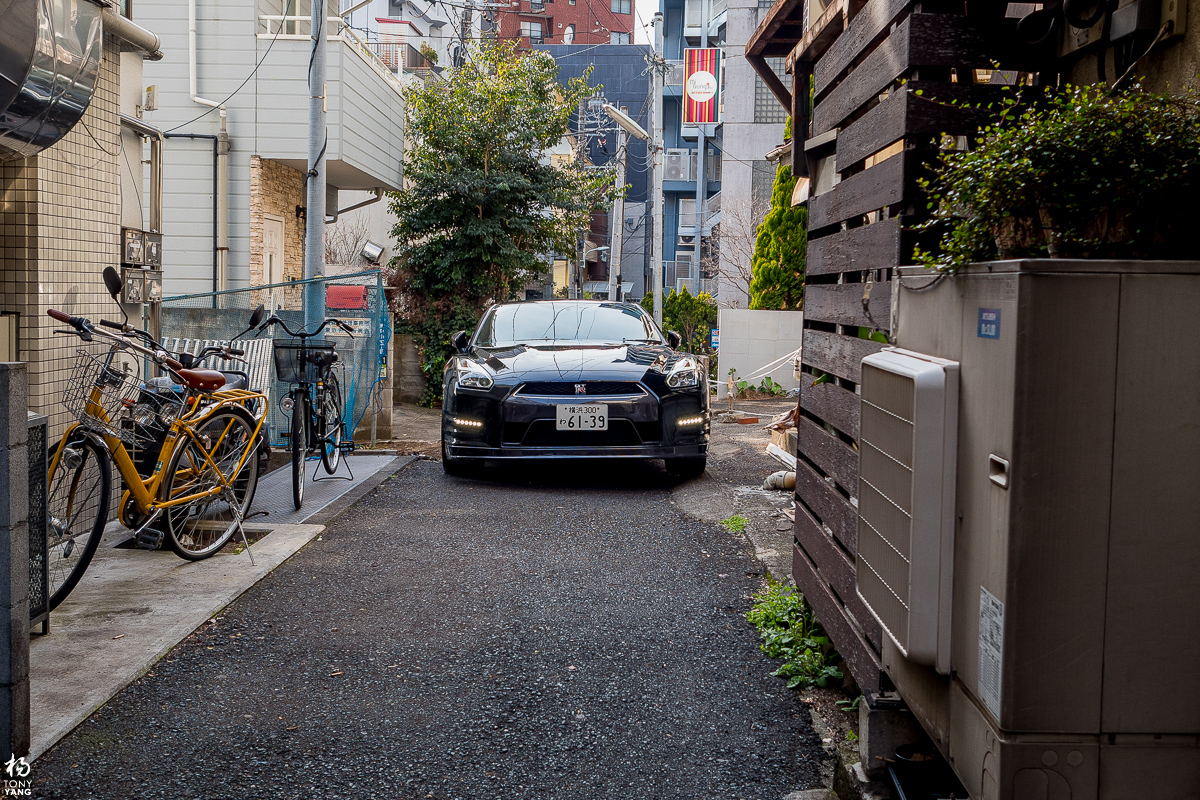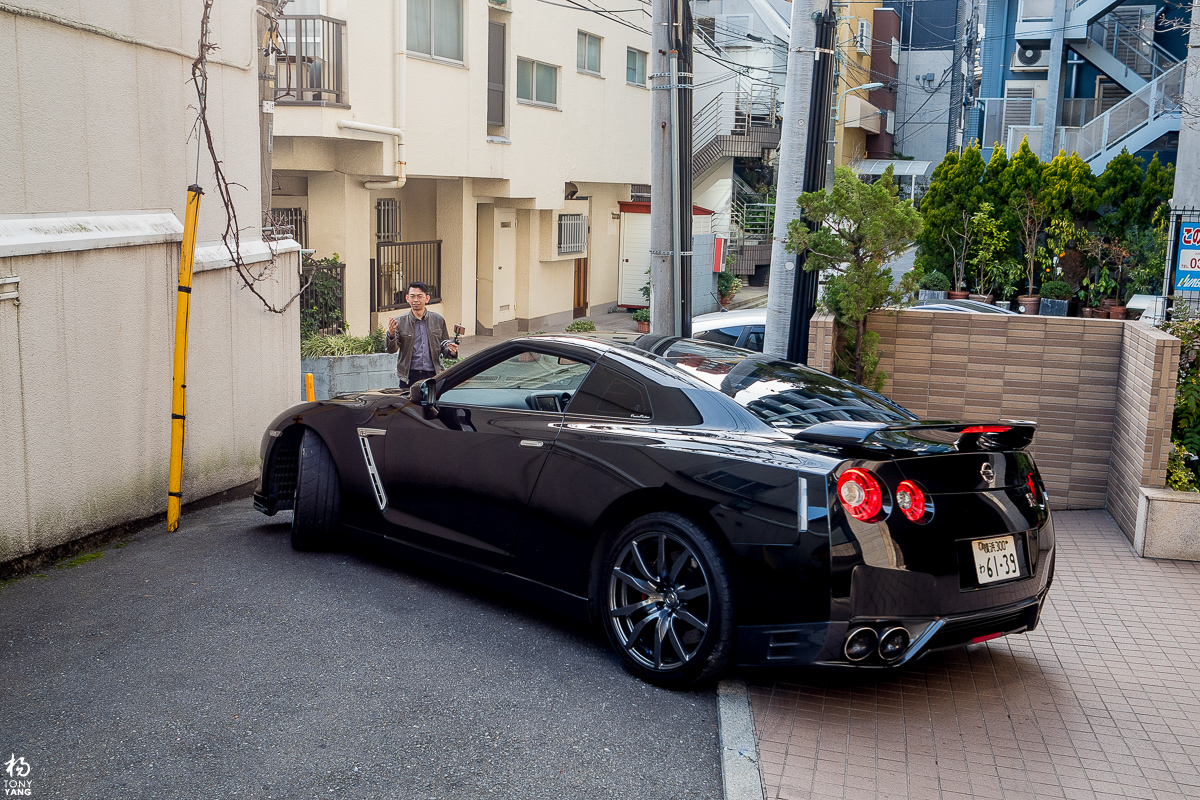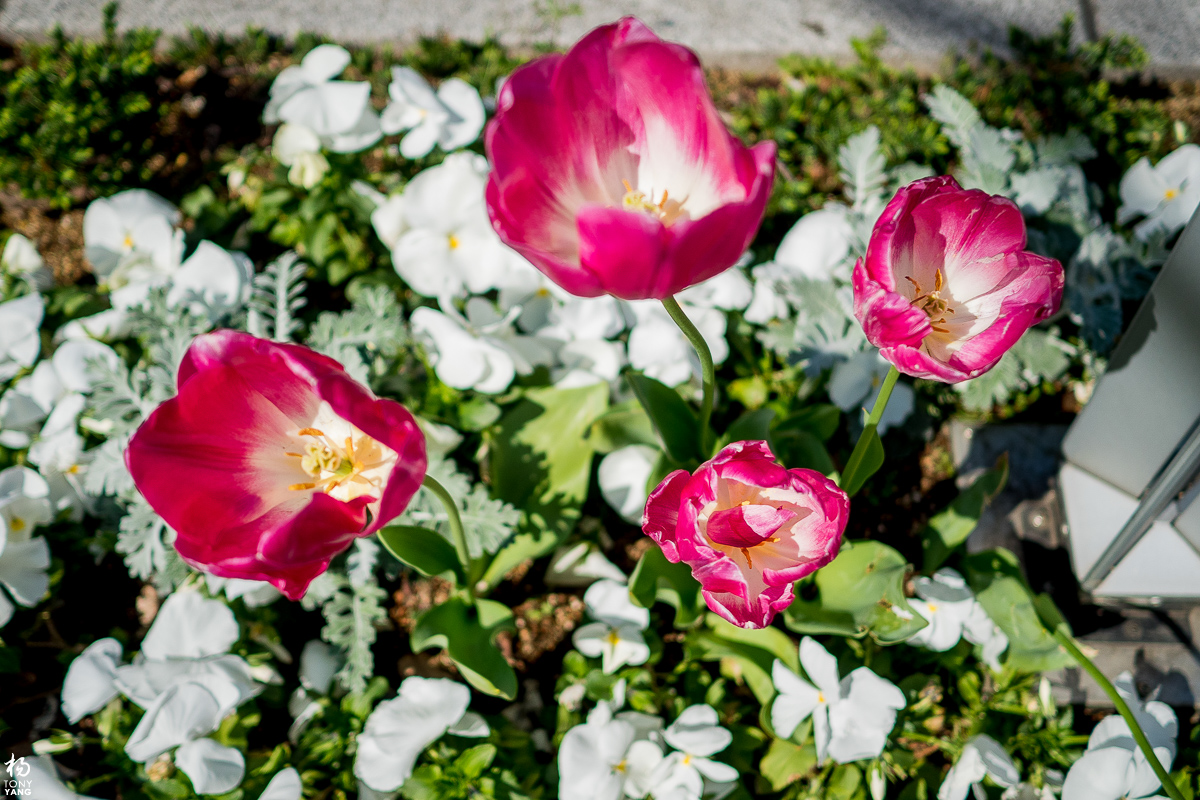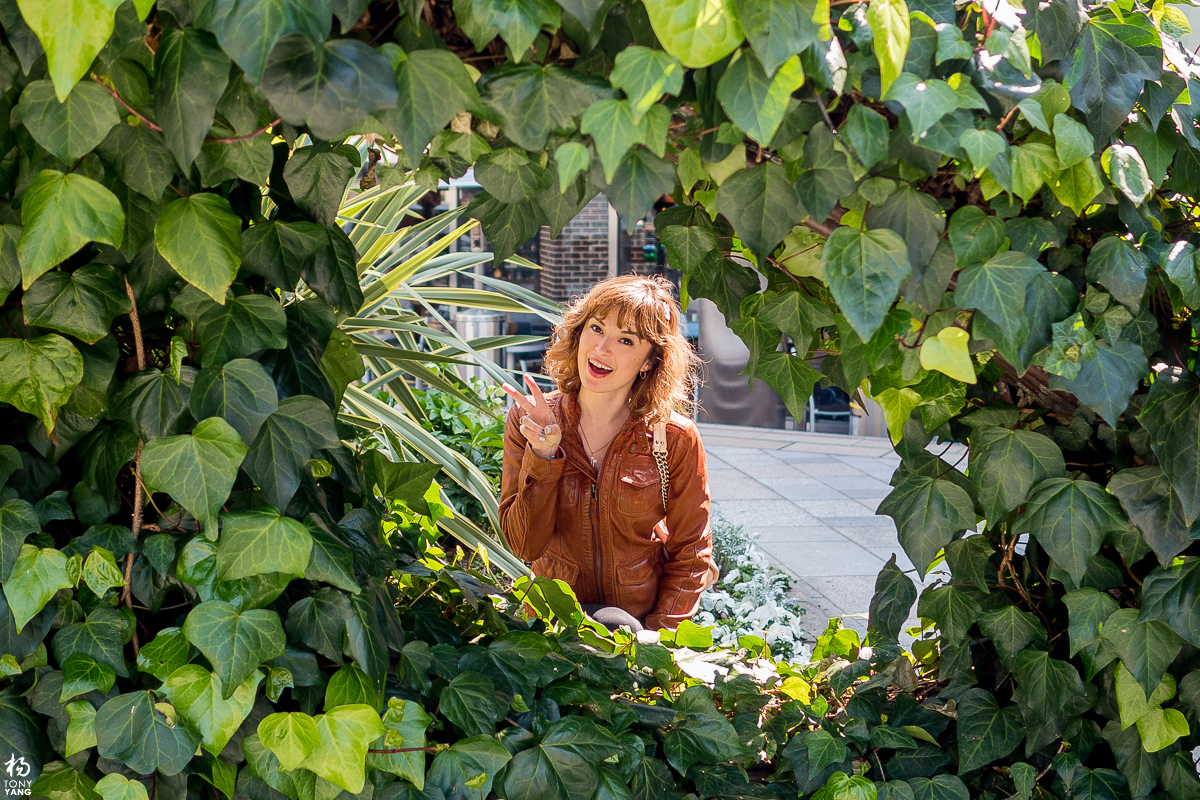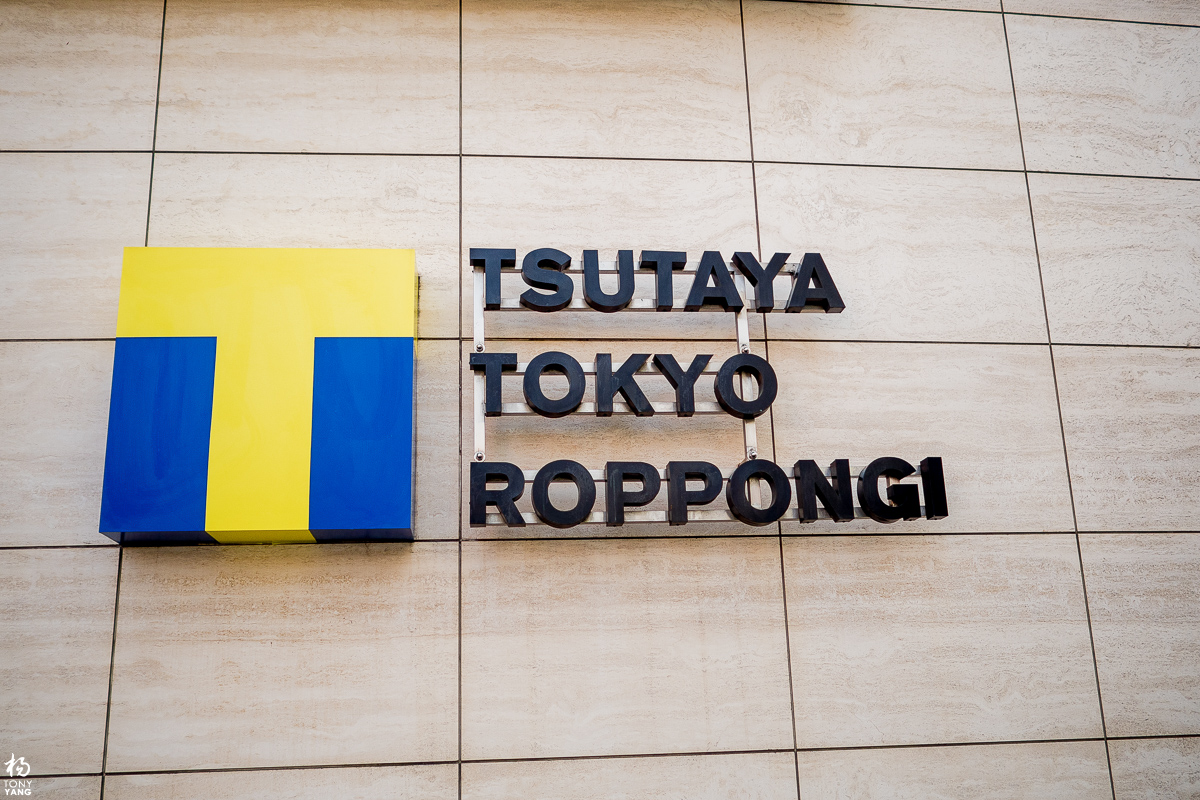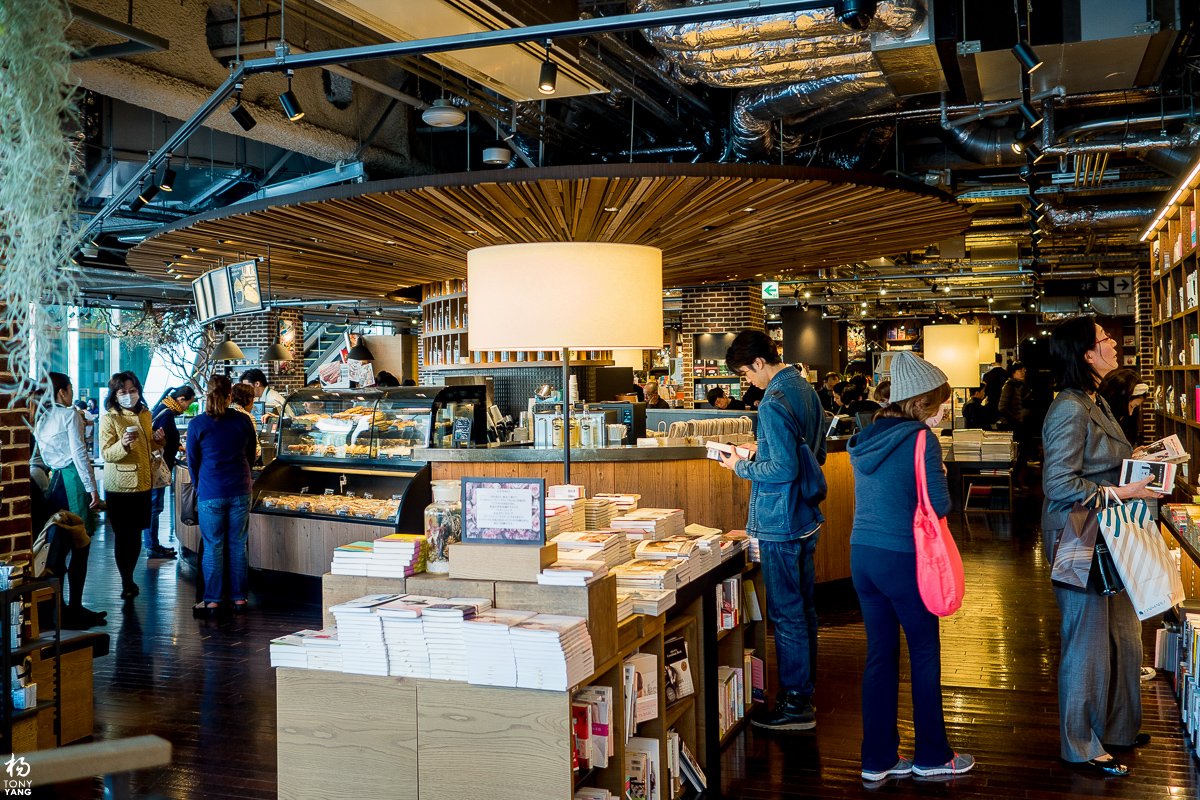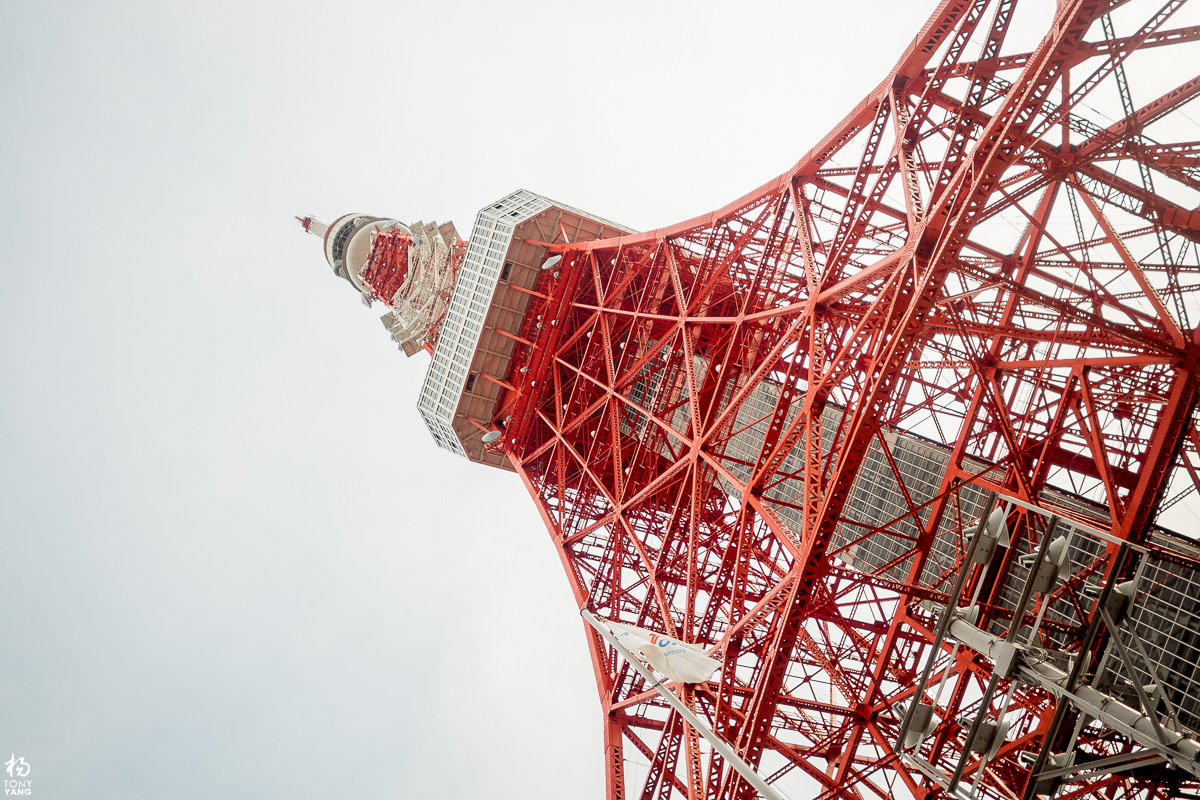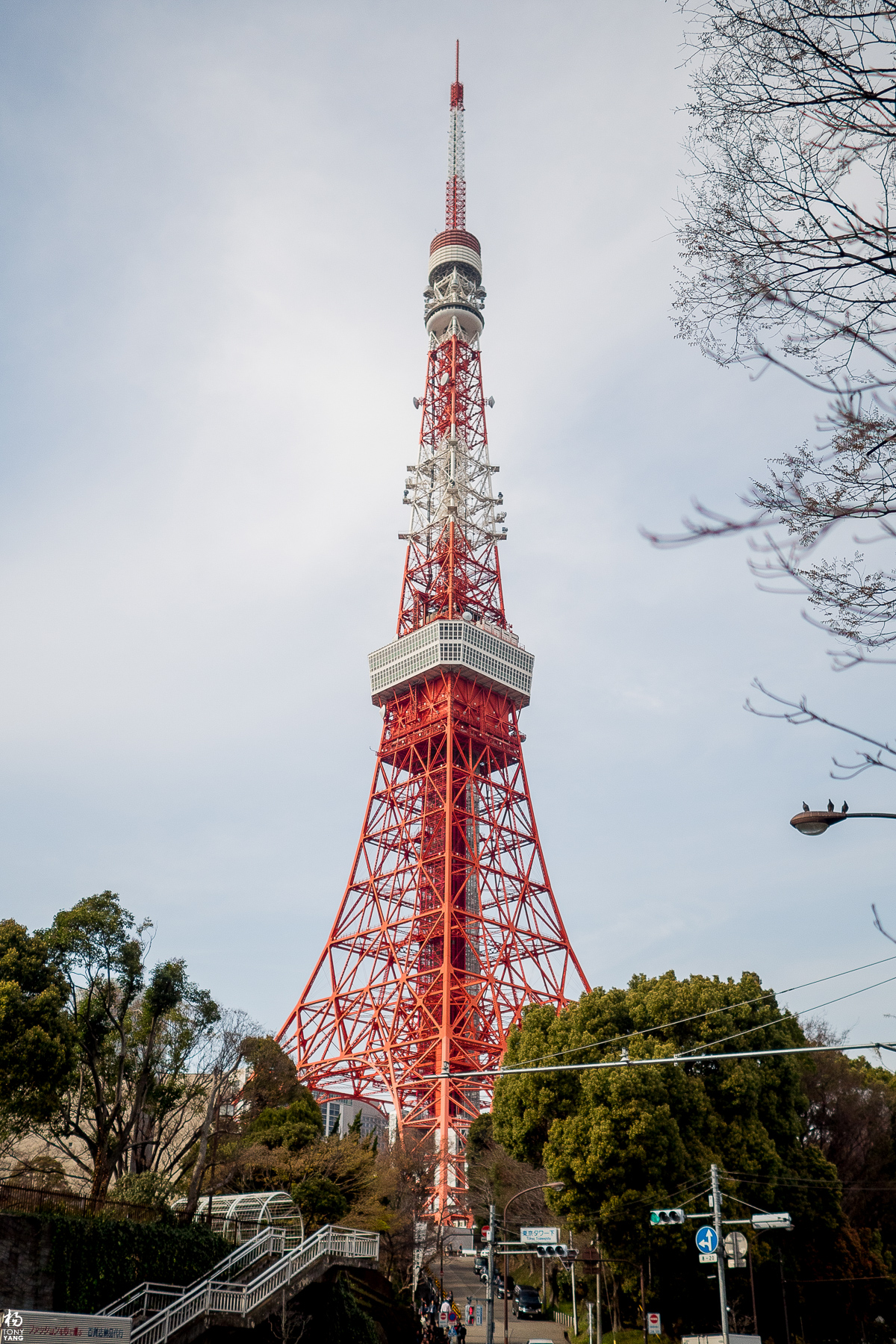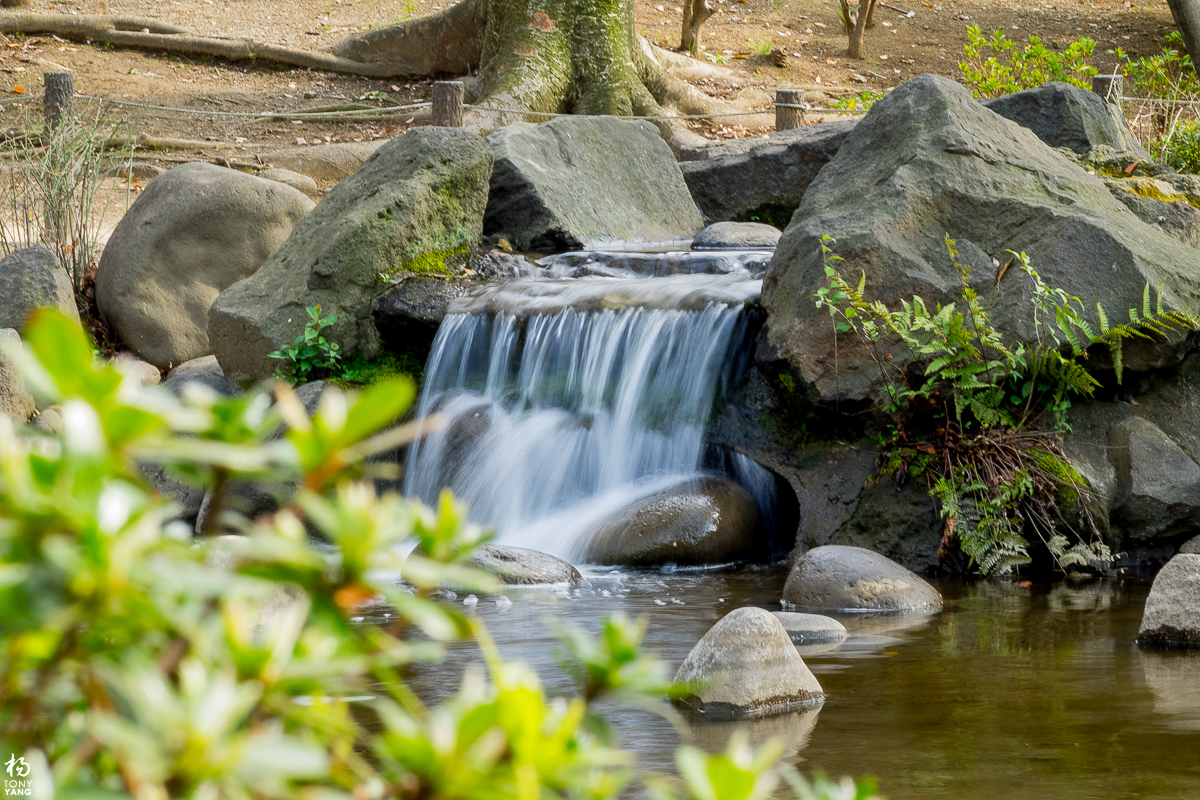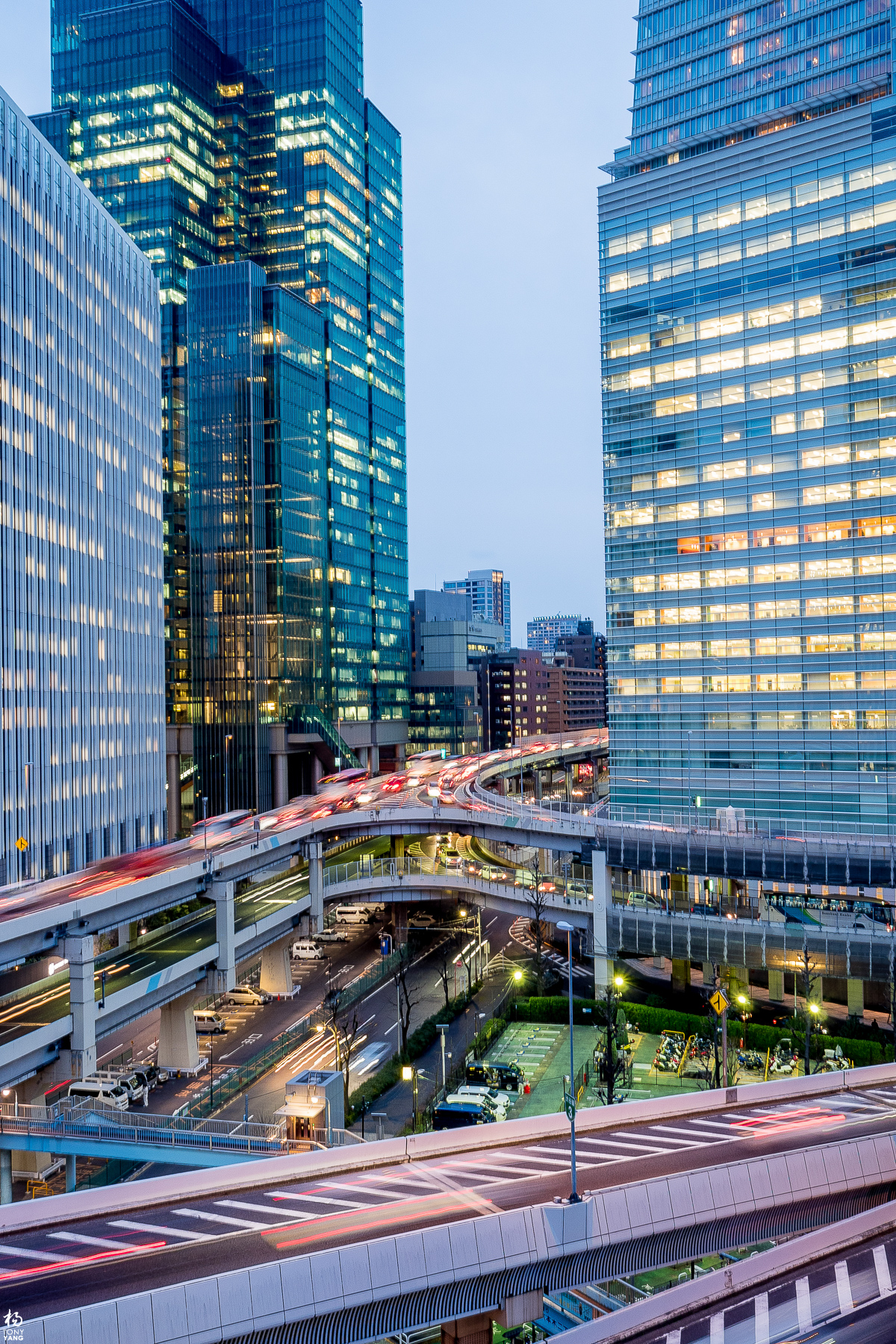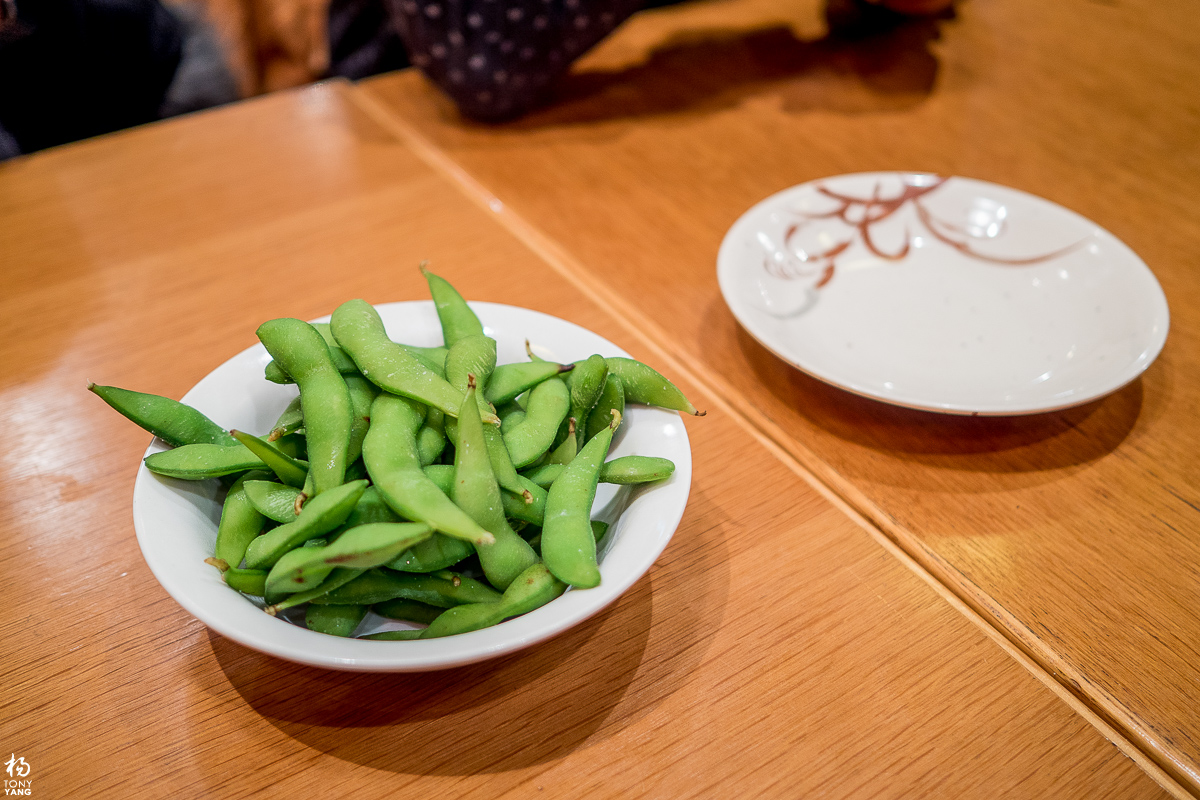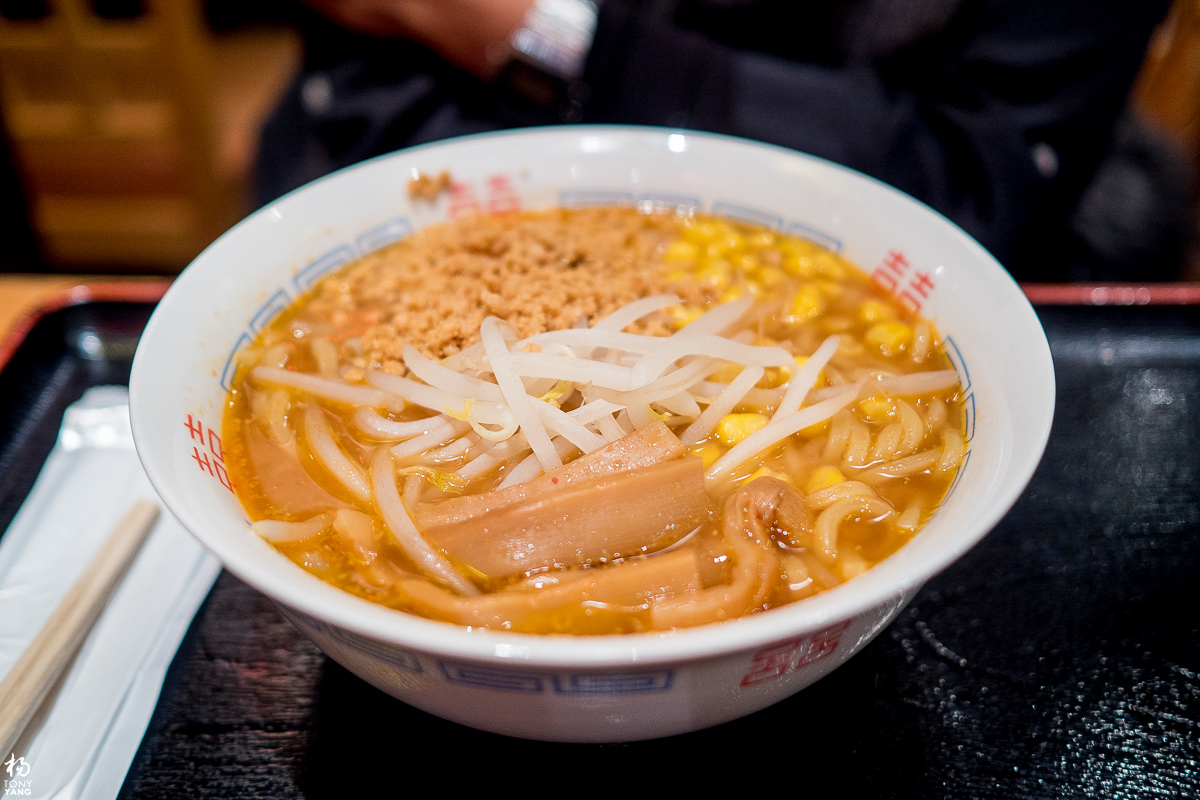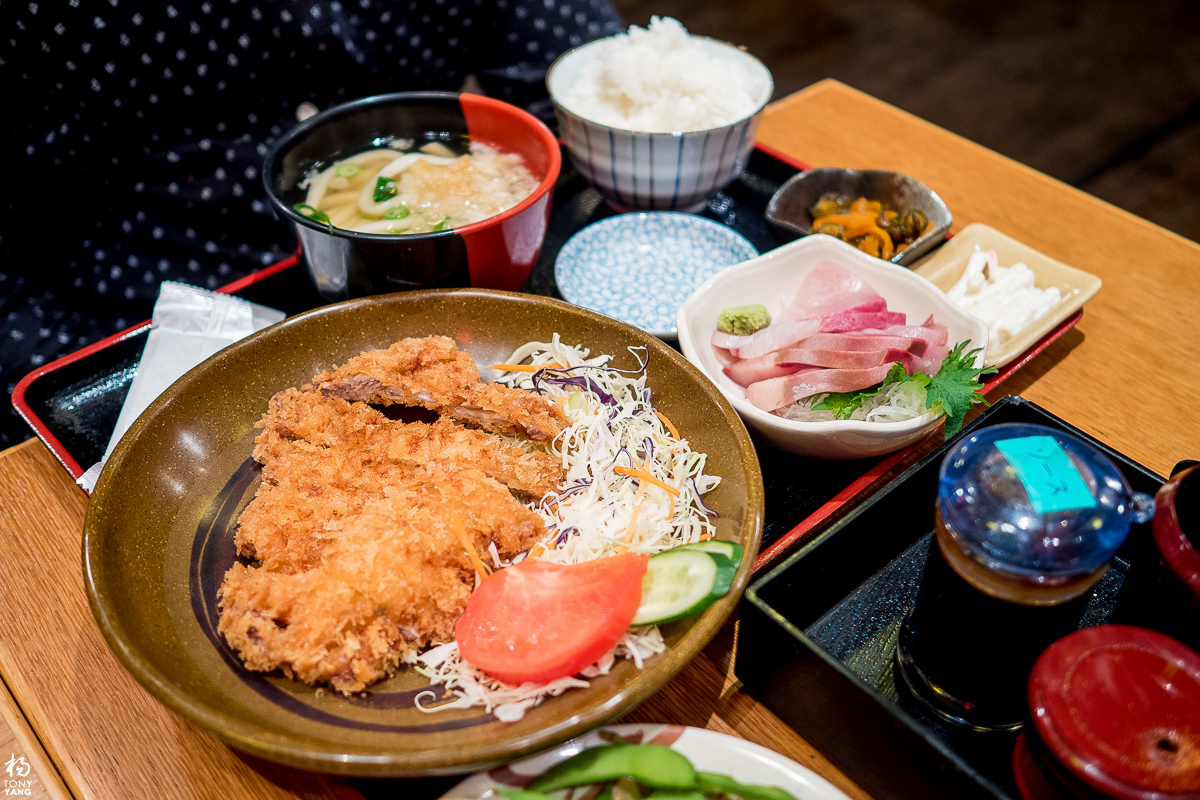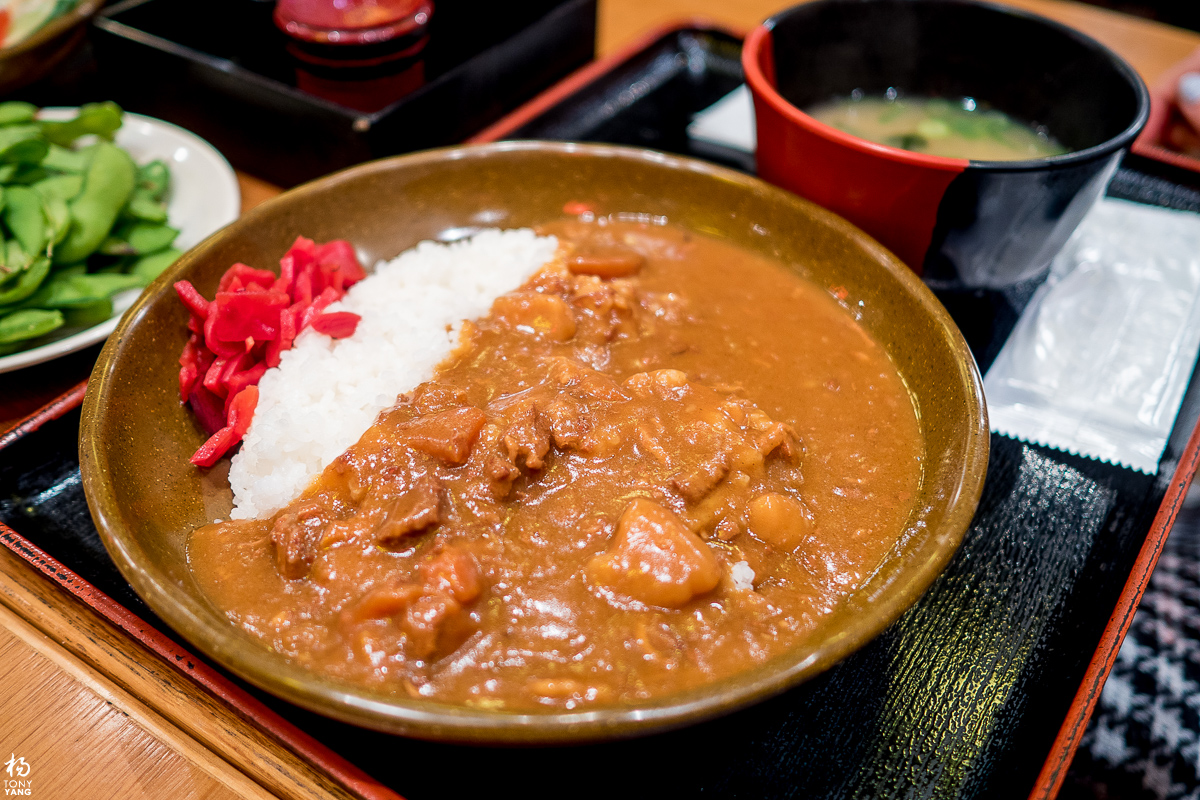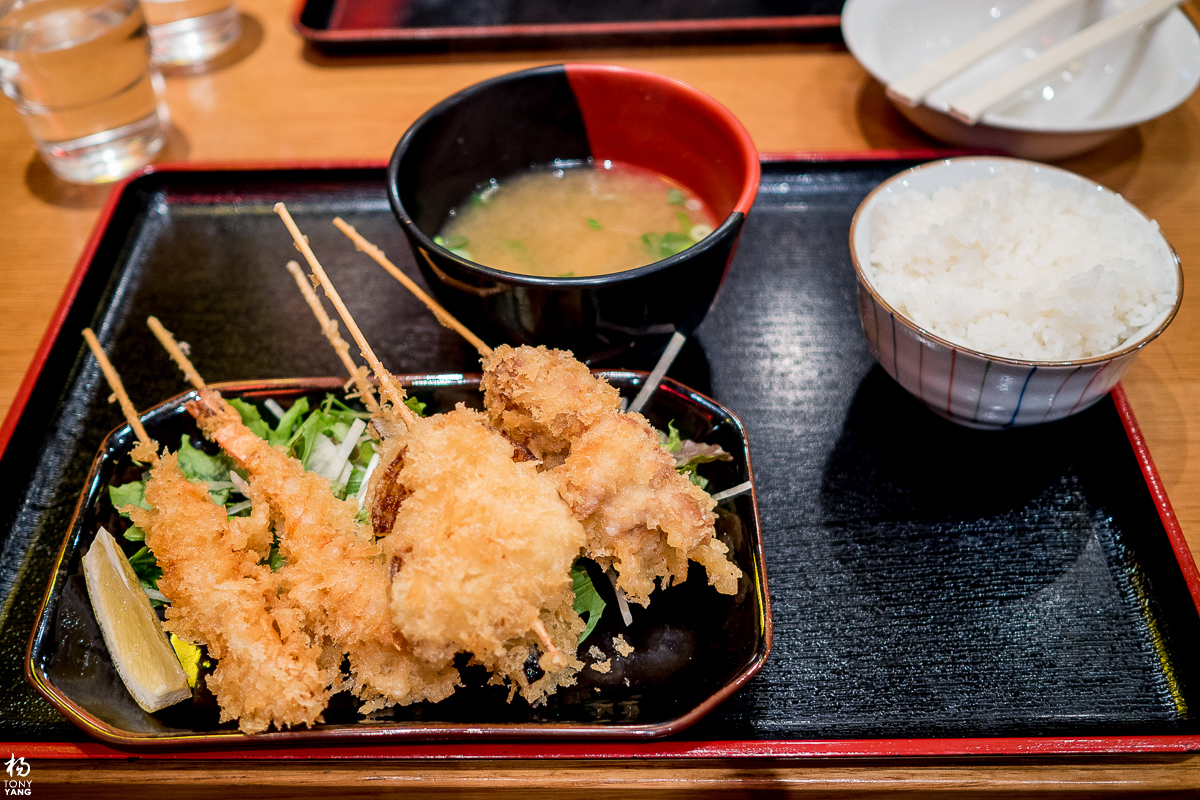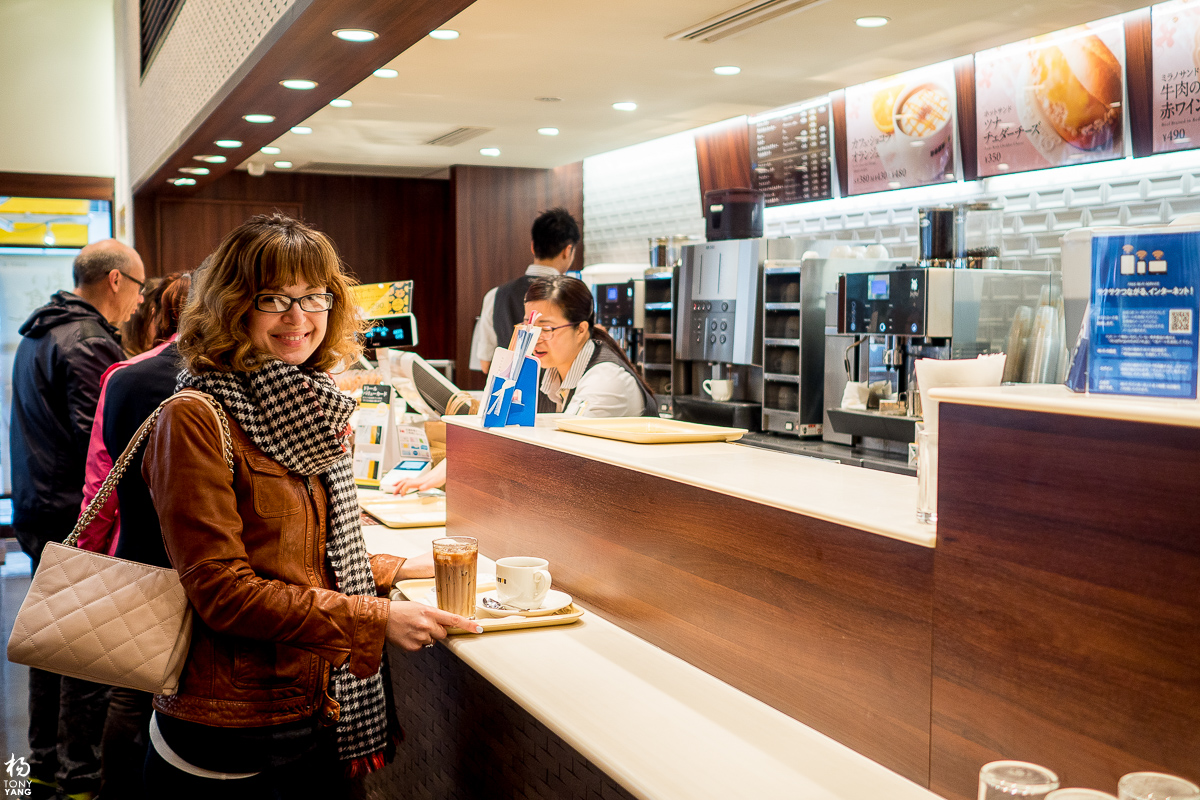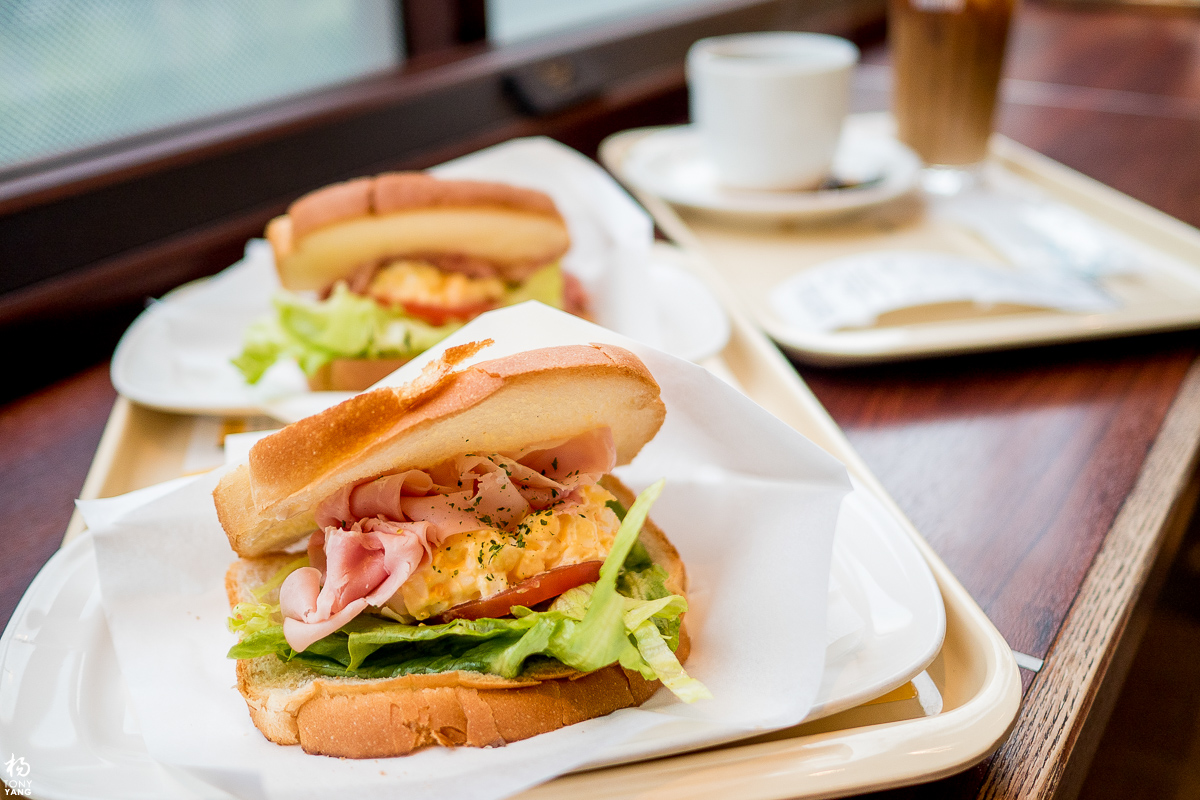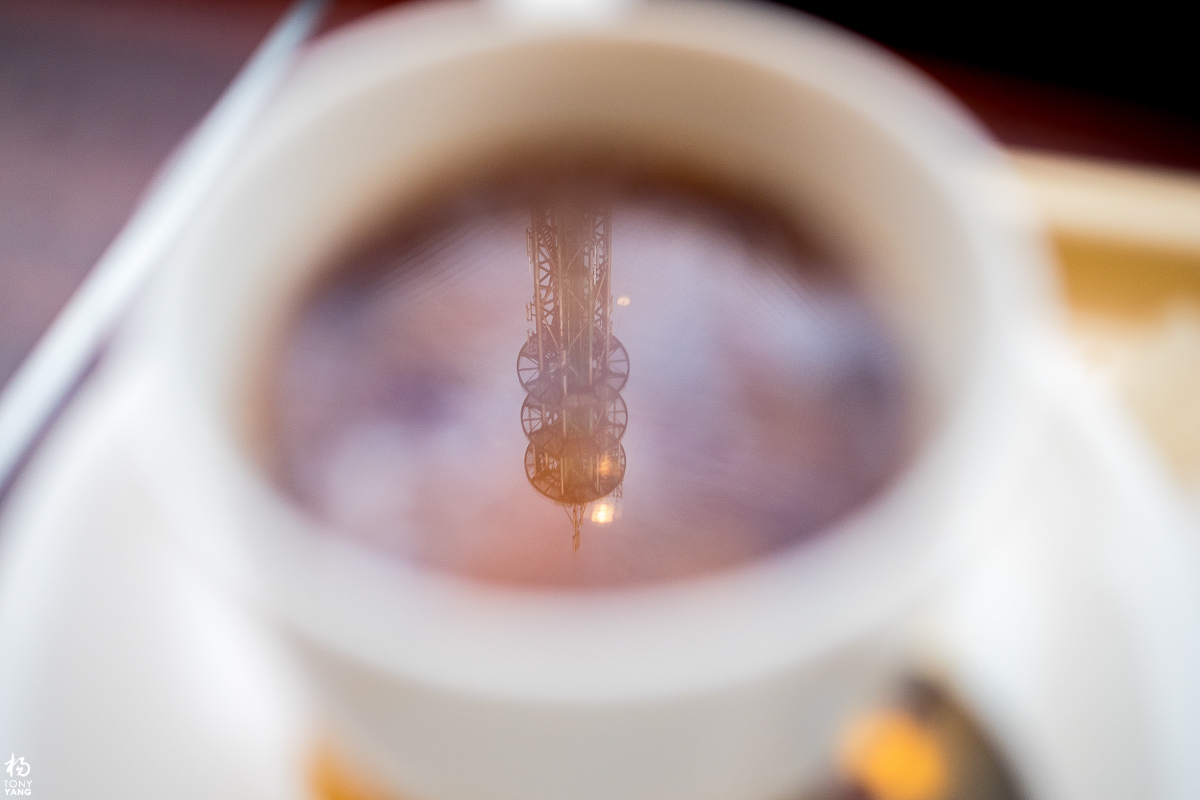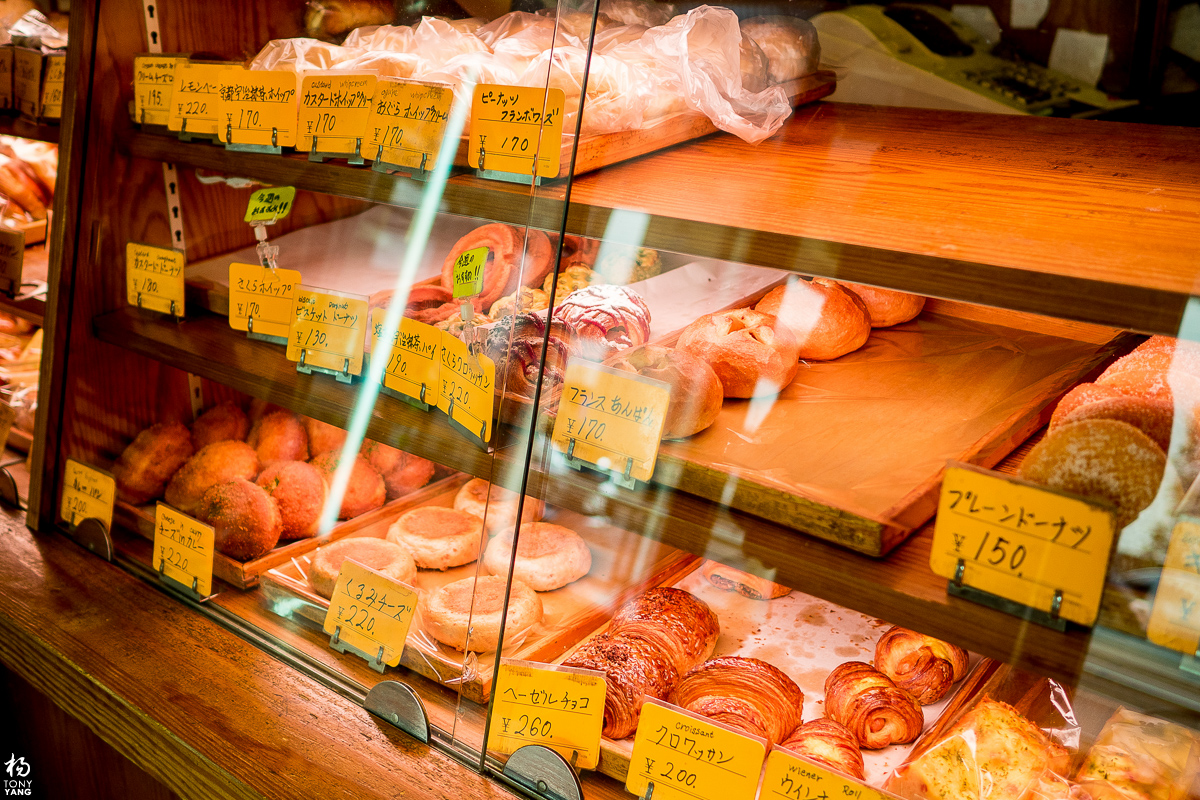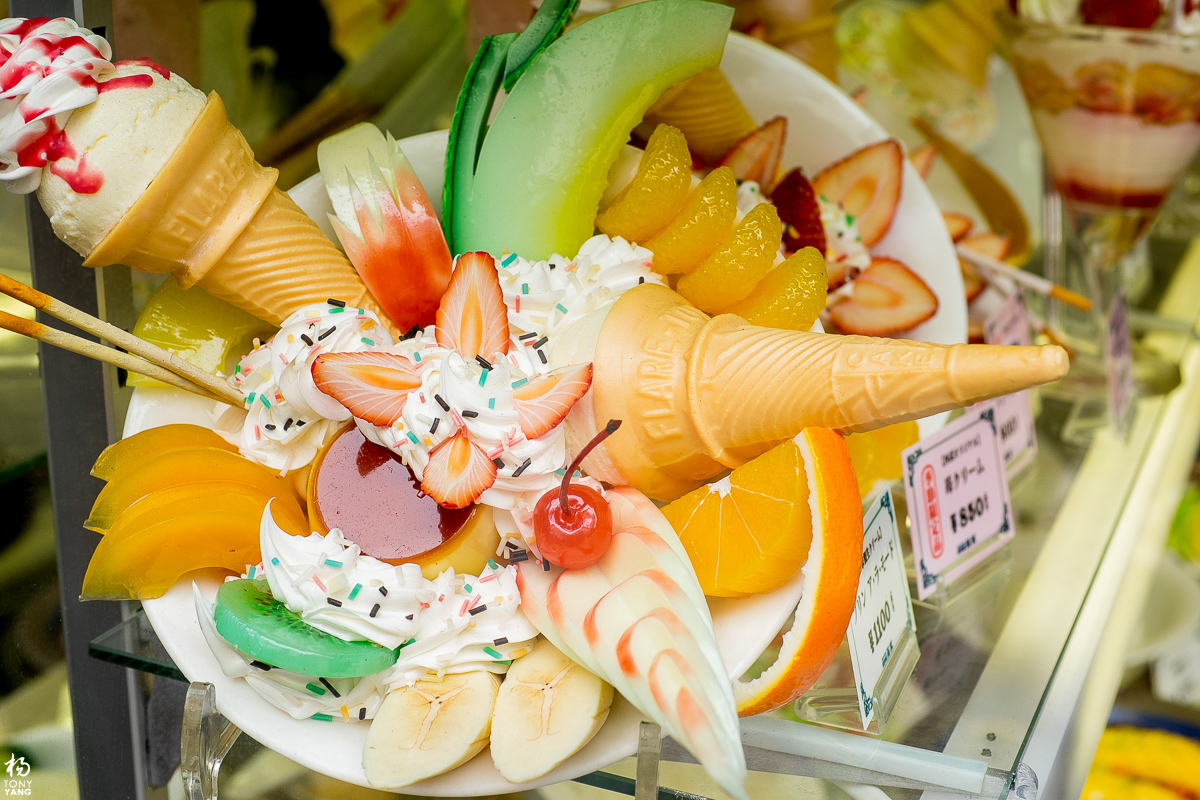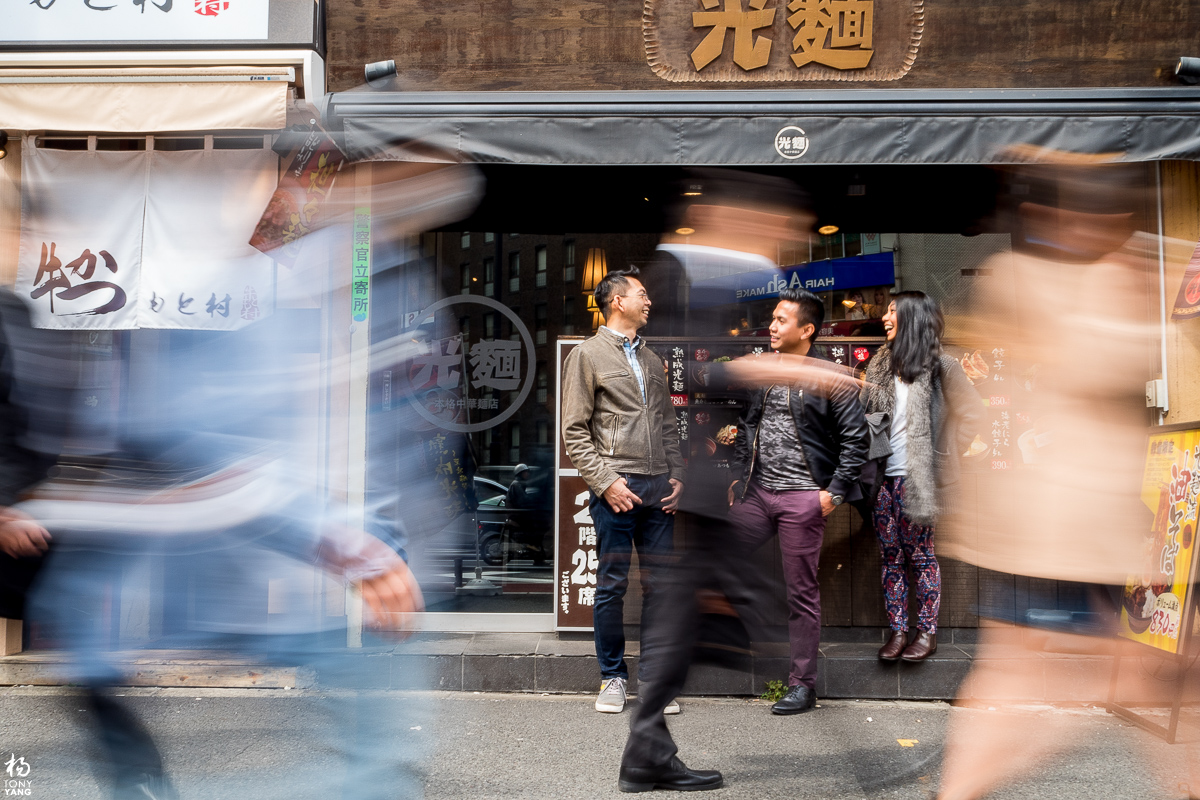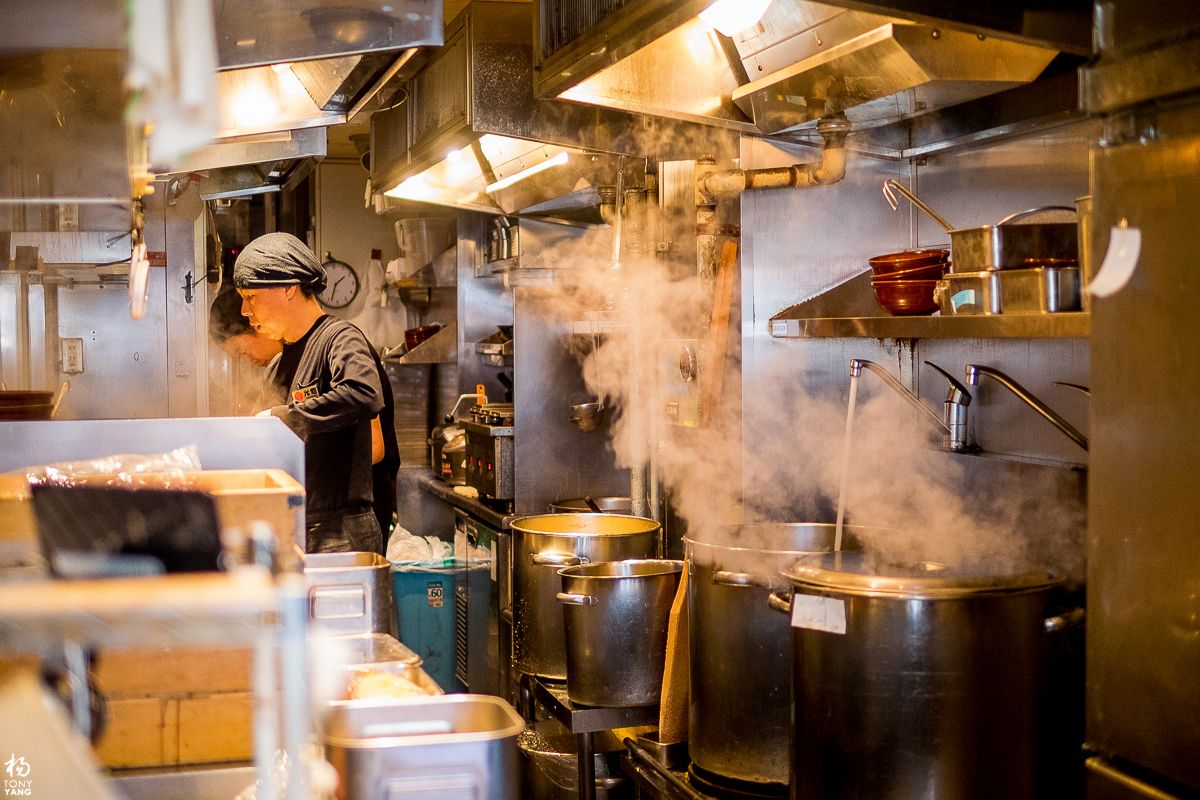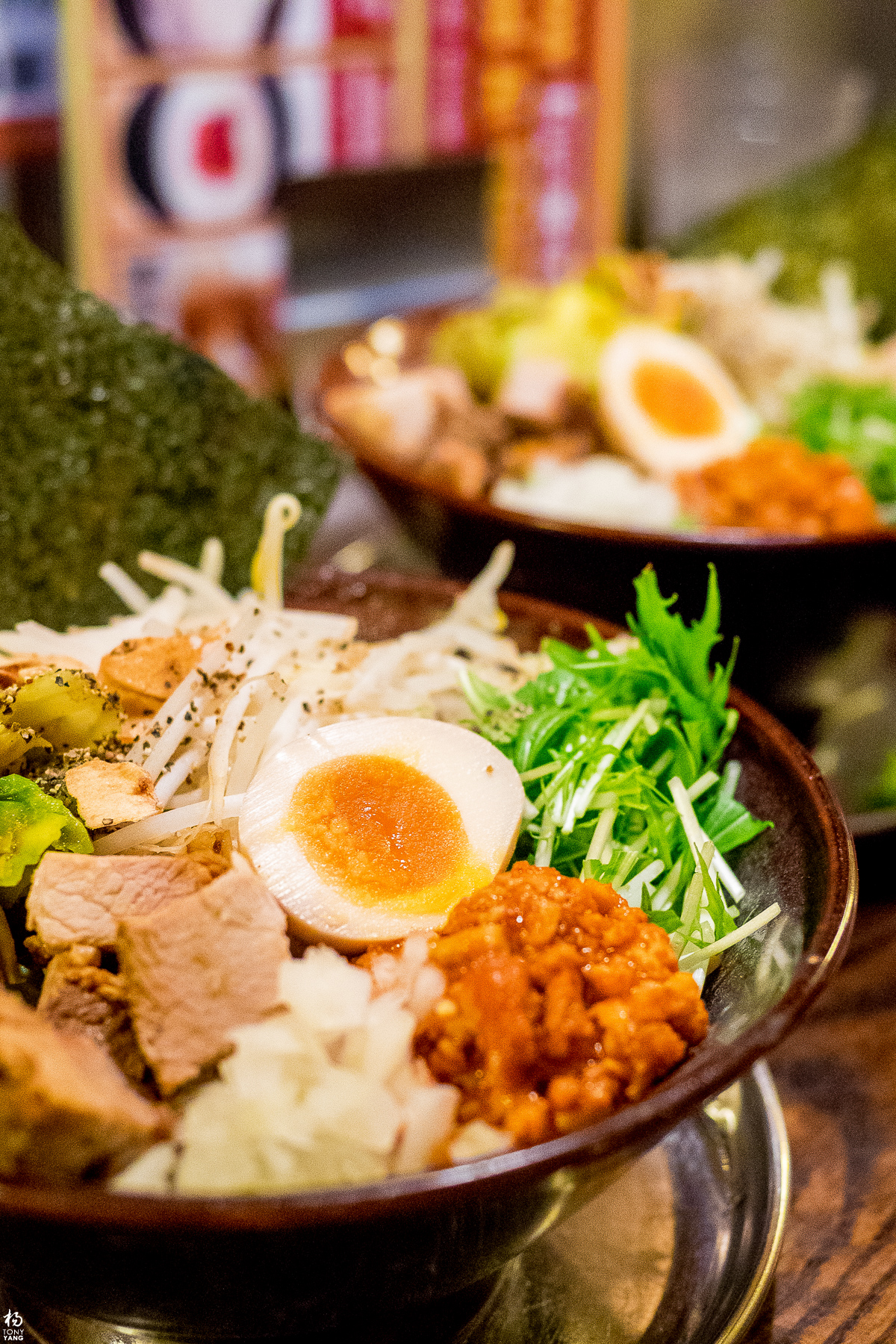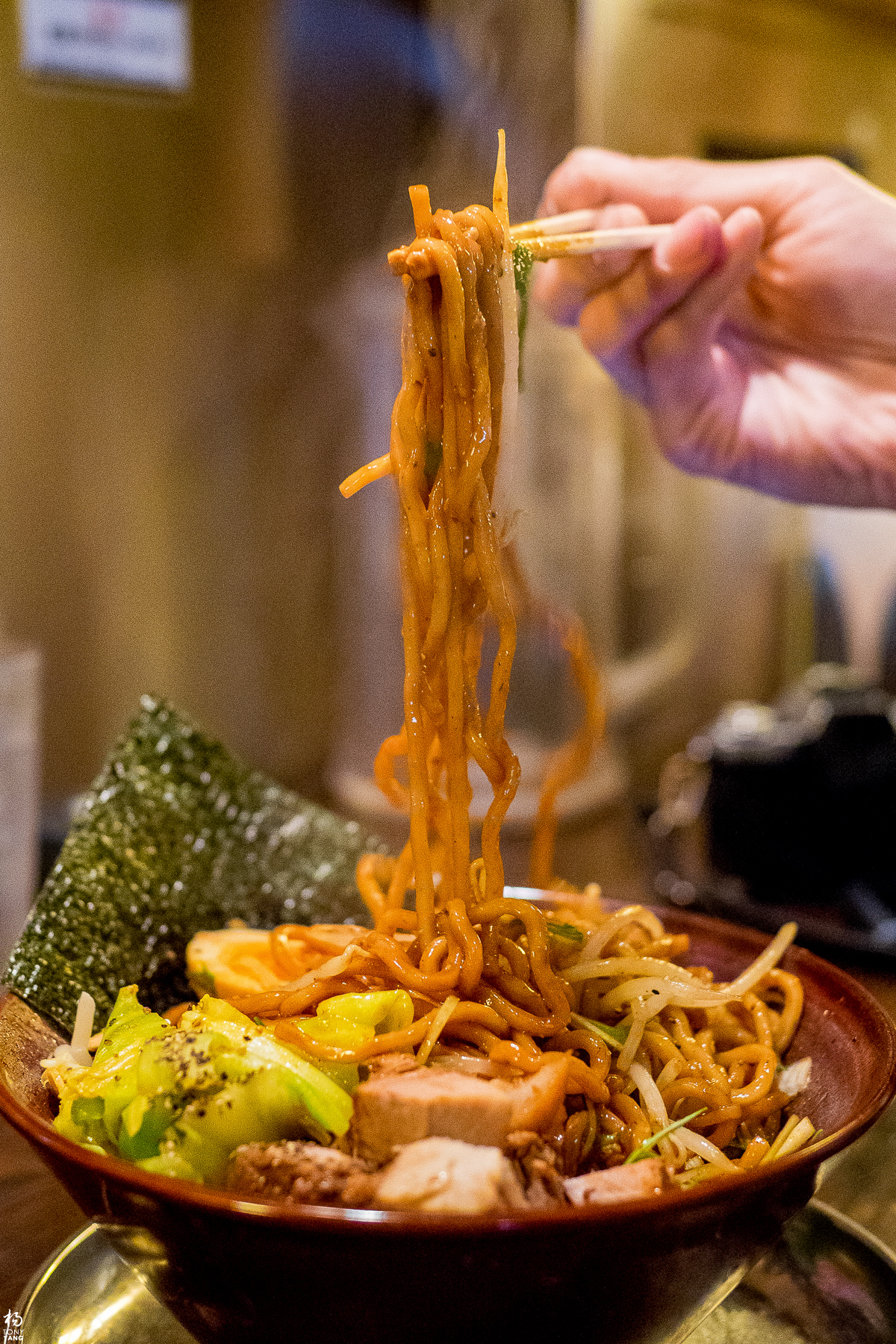 We found BICQLO, where Uniqlo and Bic Camera stores combine into a super department store.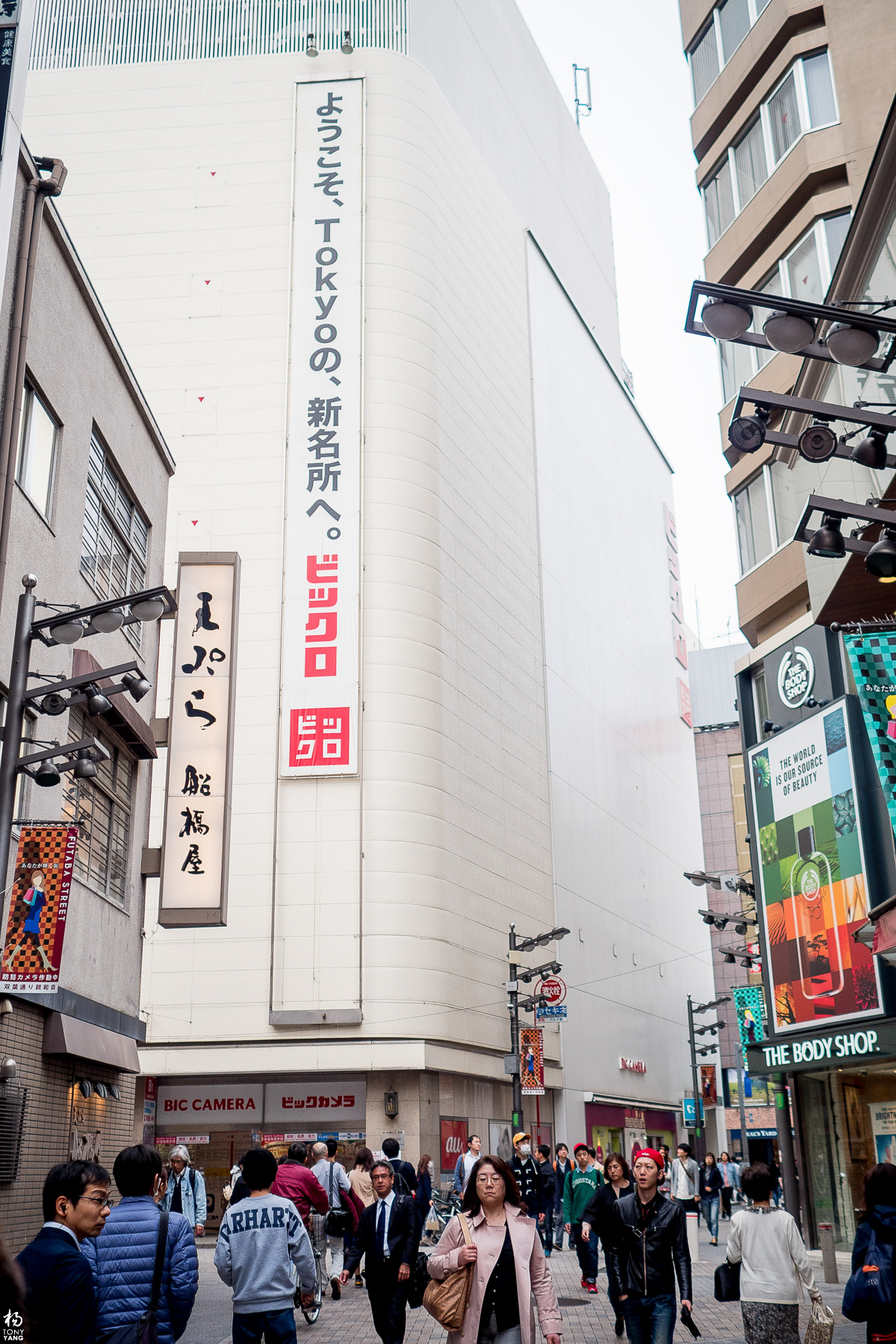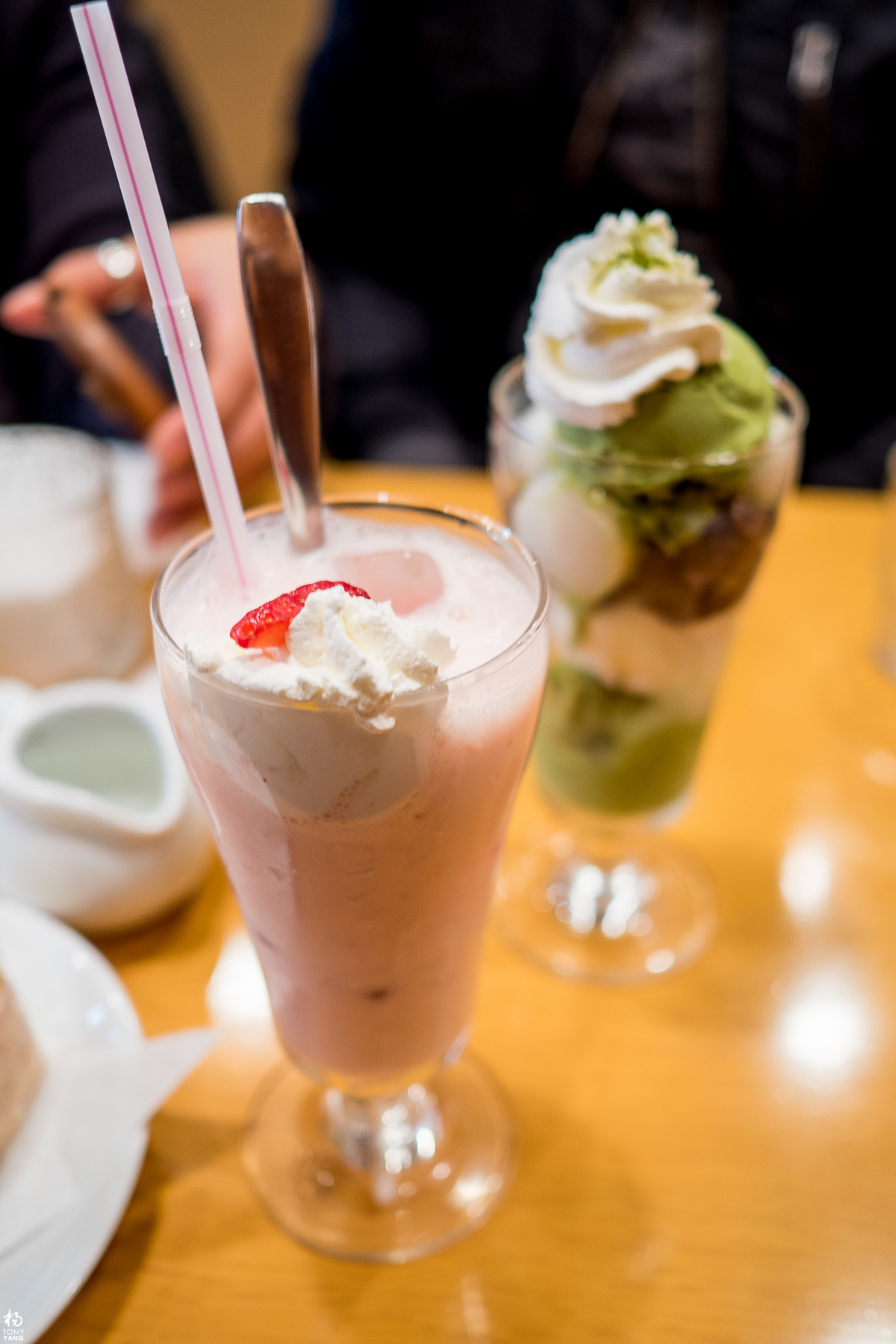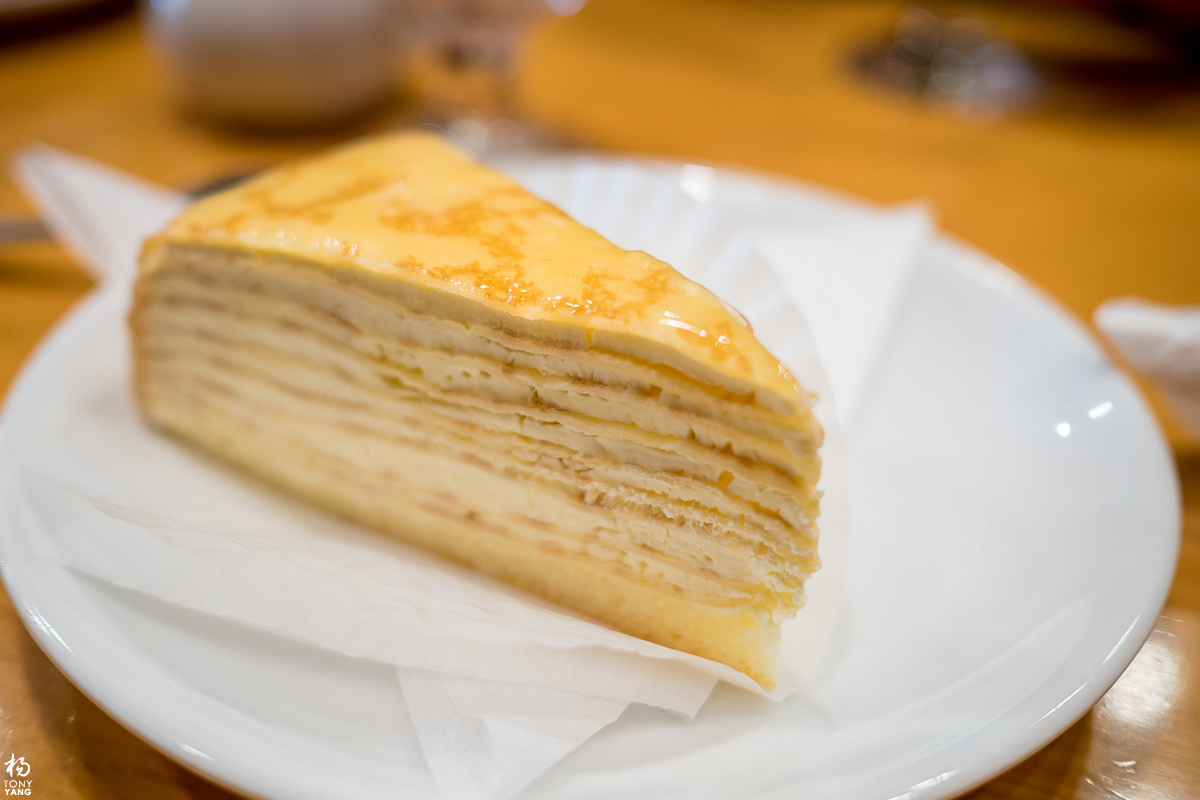 Cherry Blossoms are literally everywhere in Japan at this time of year.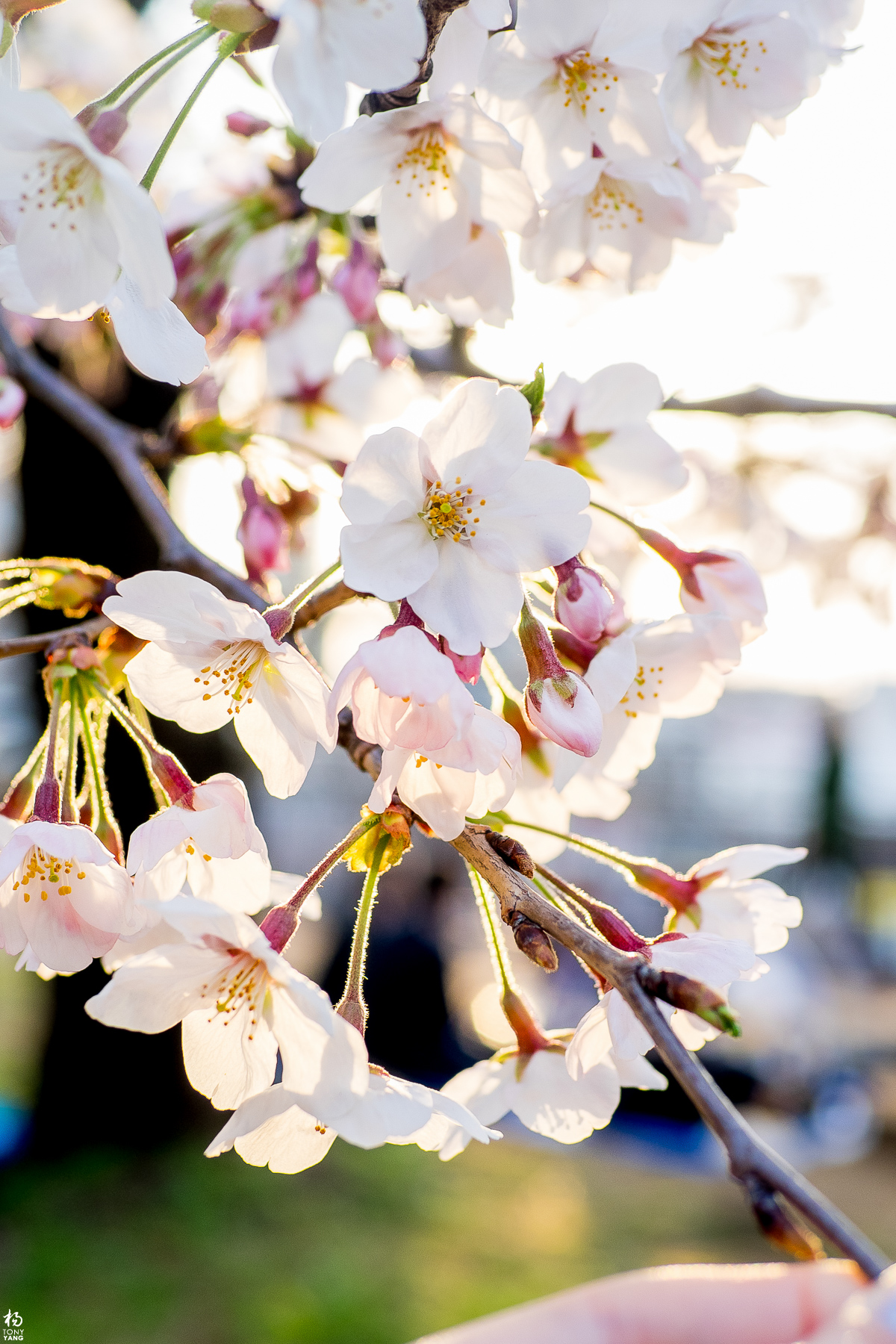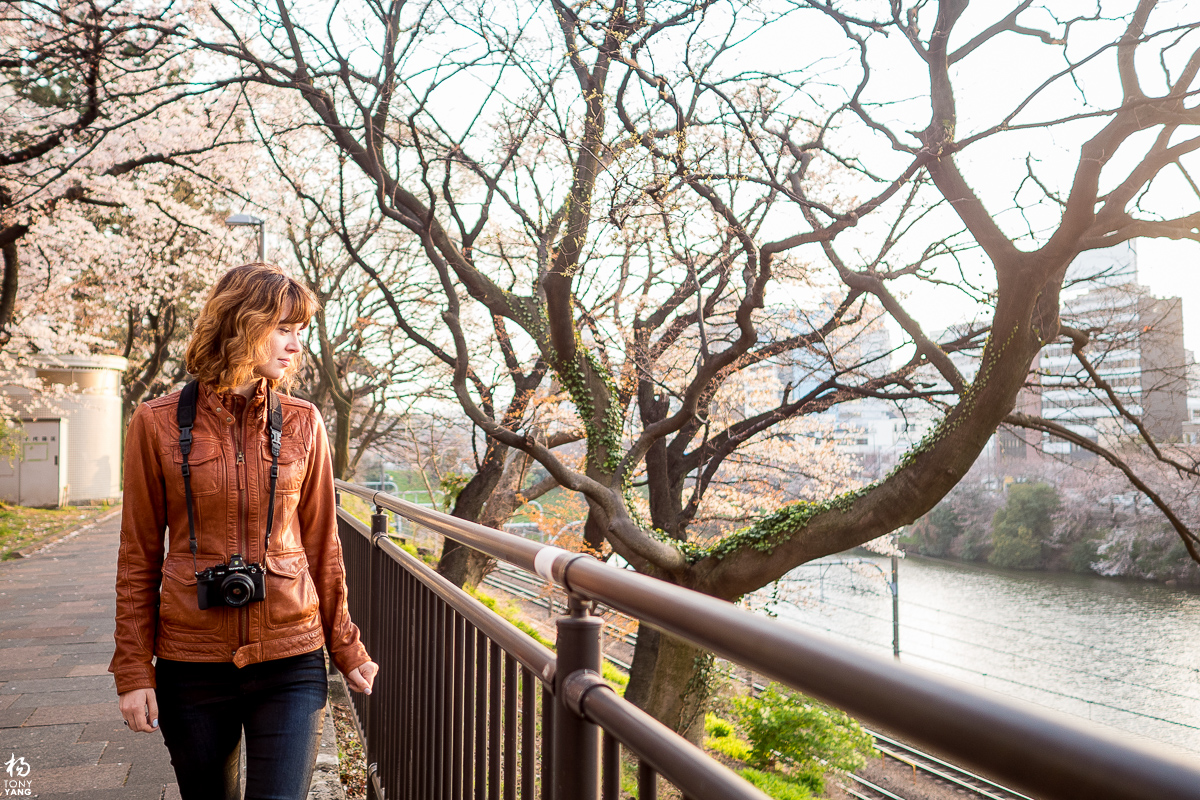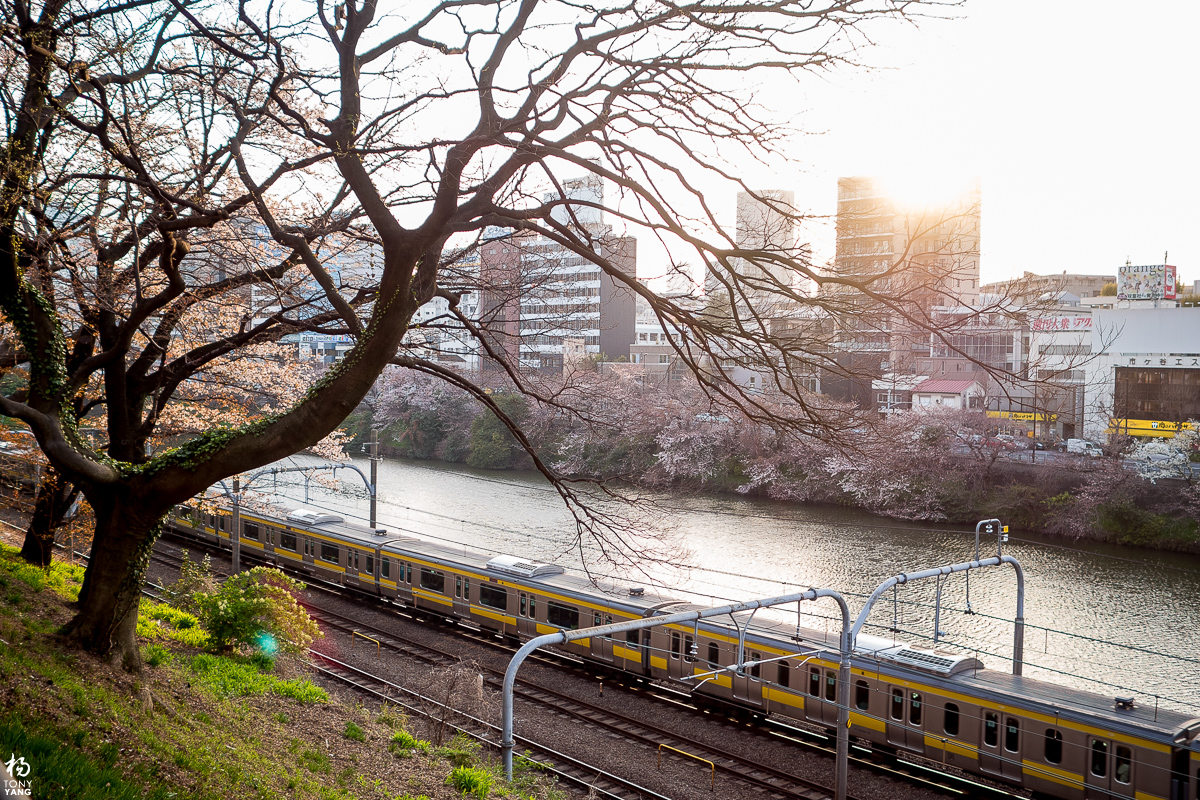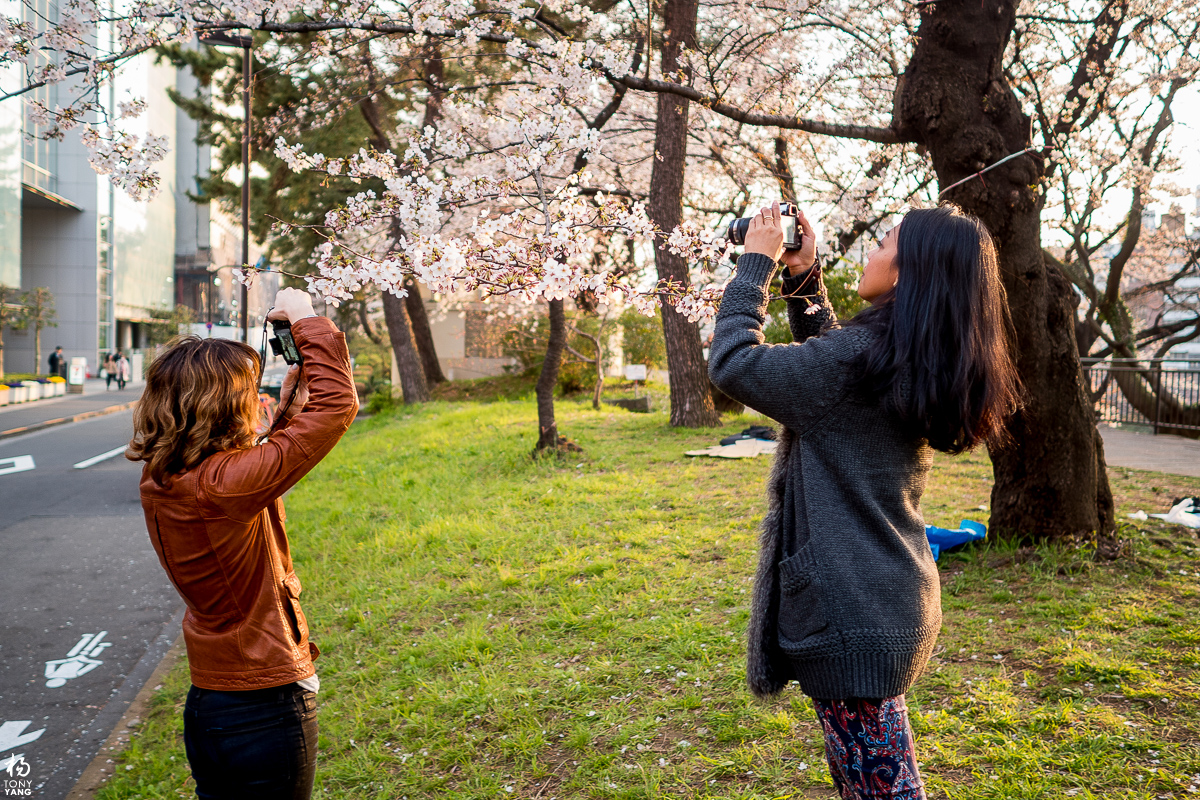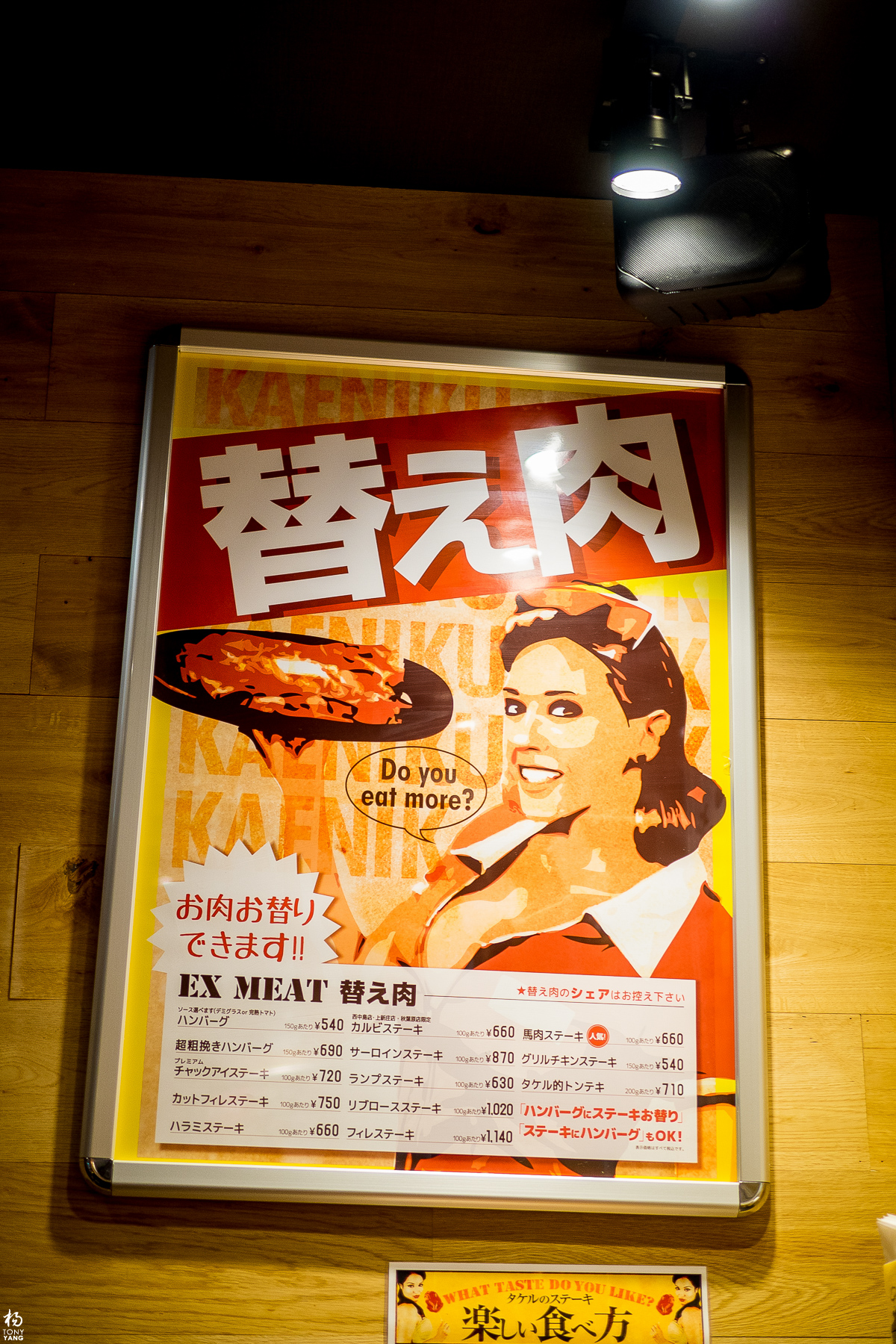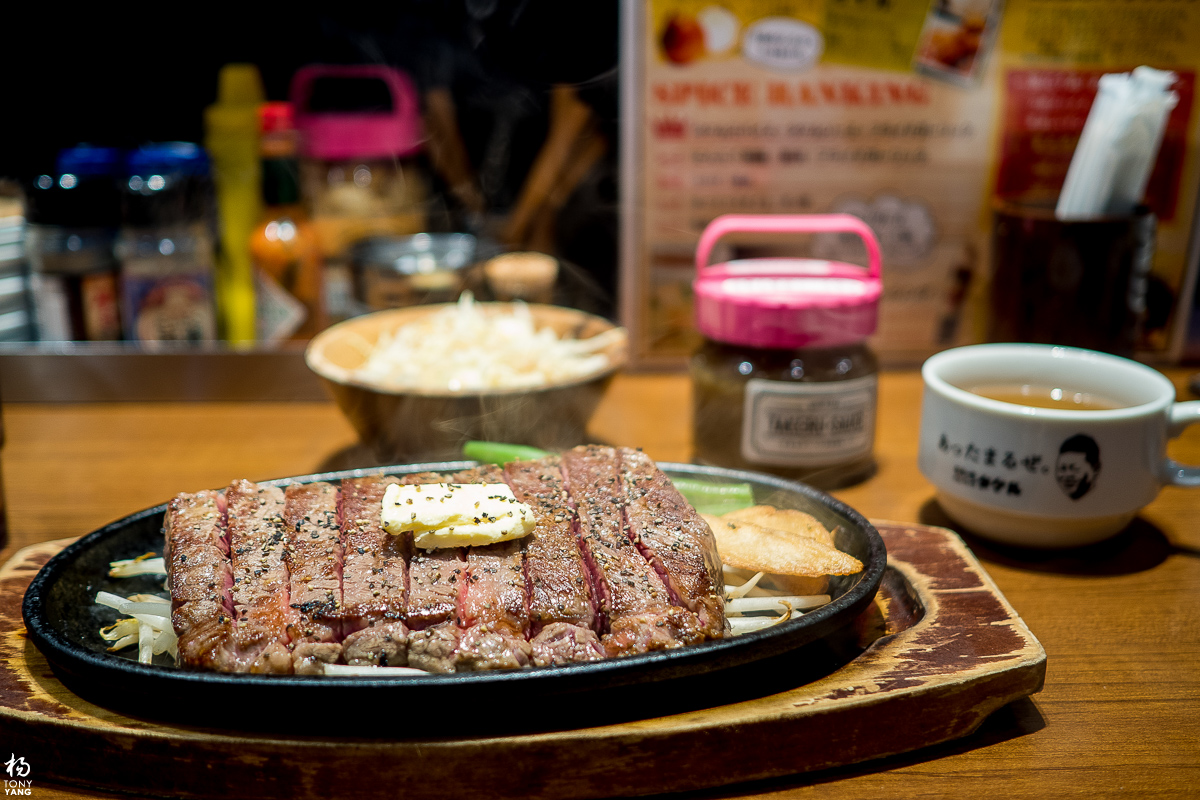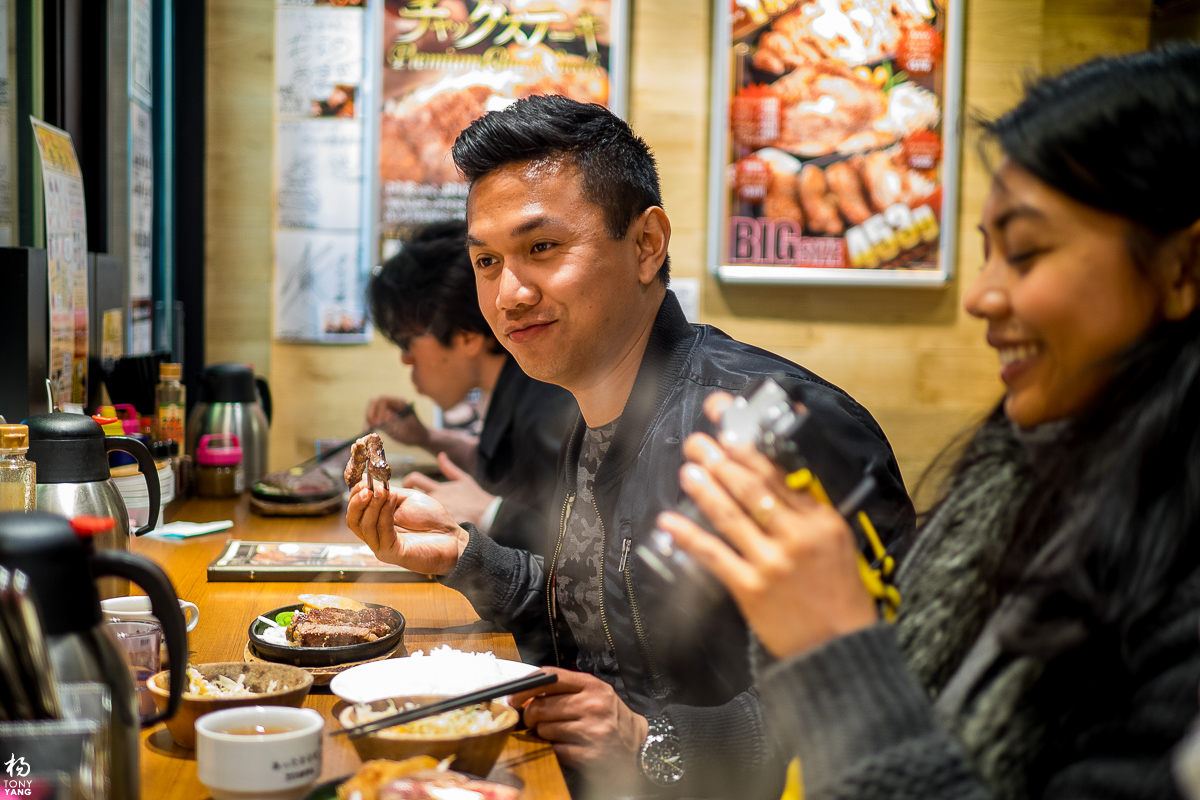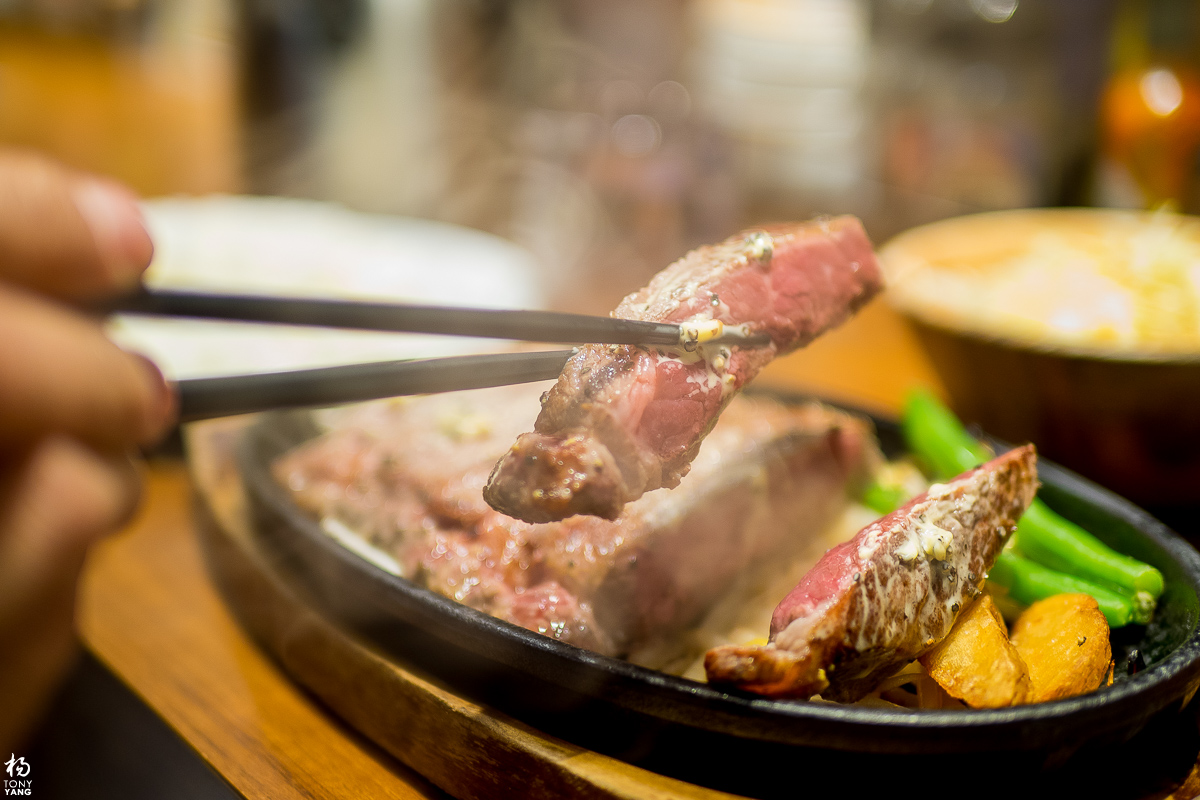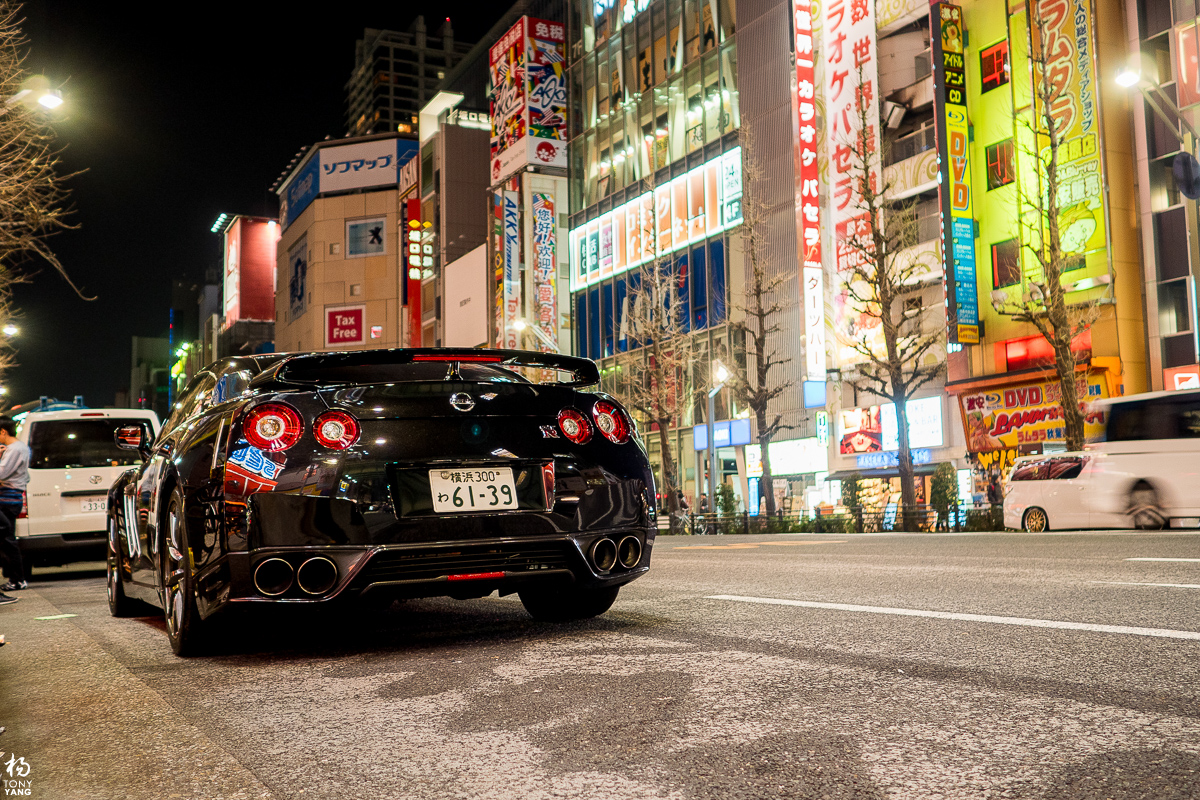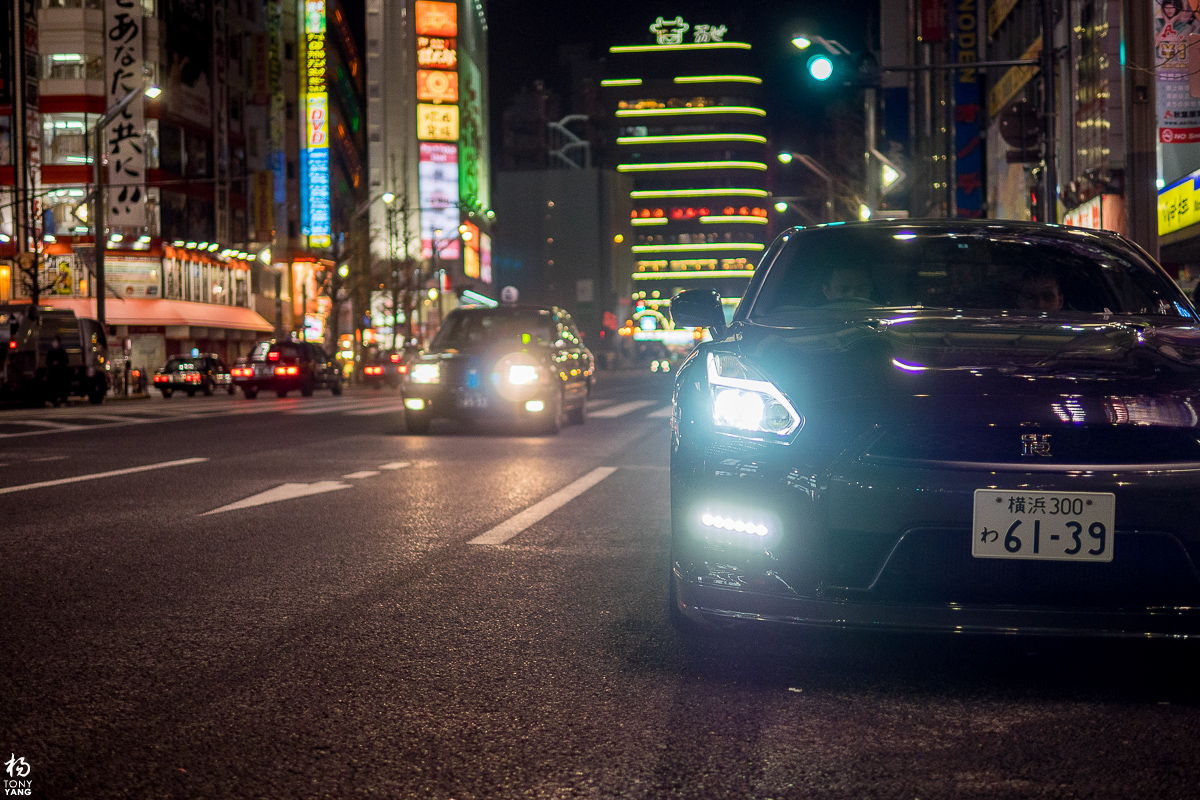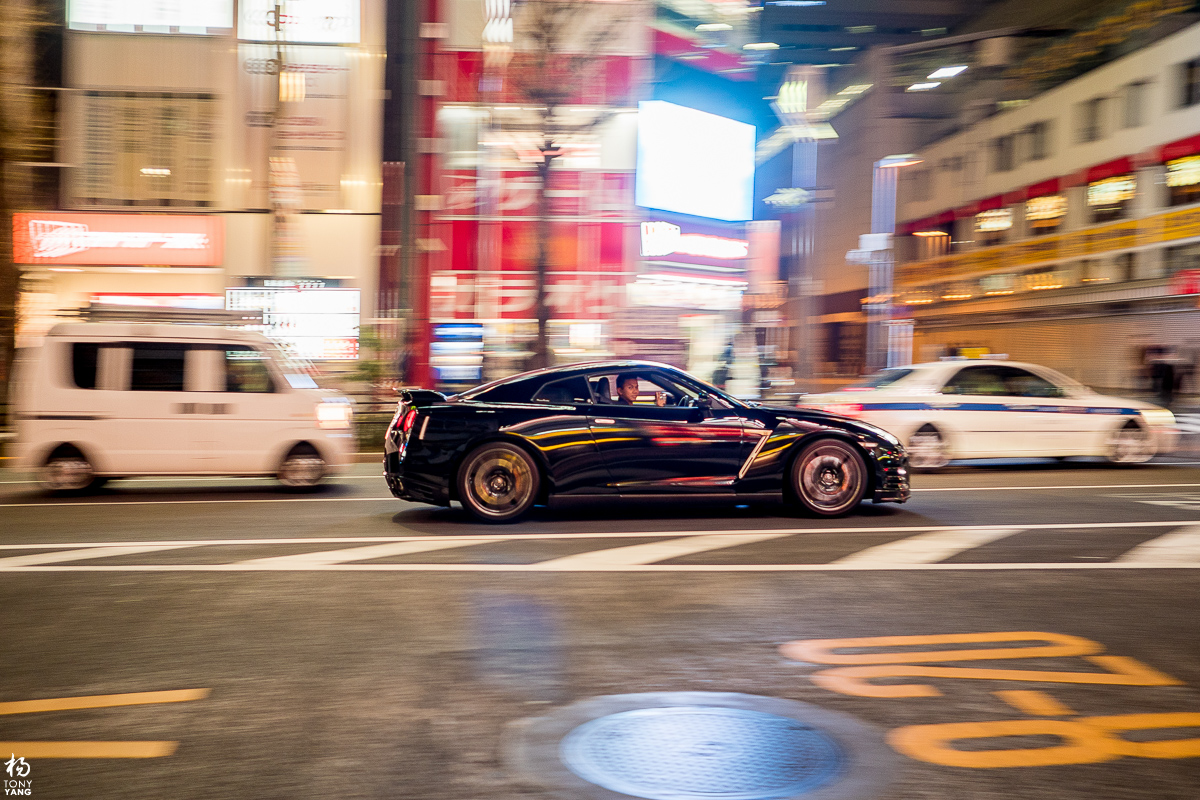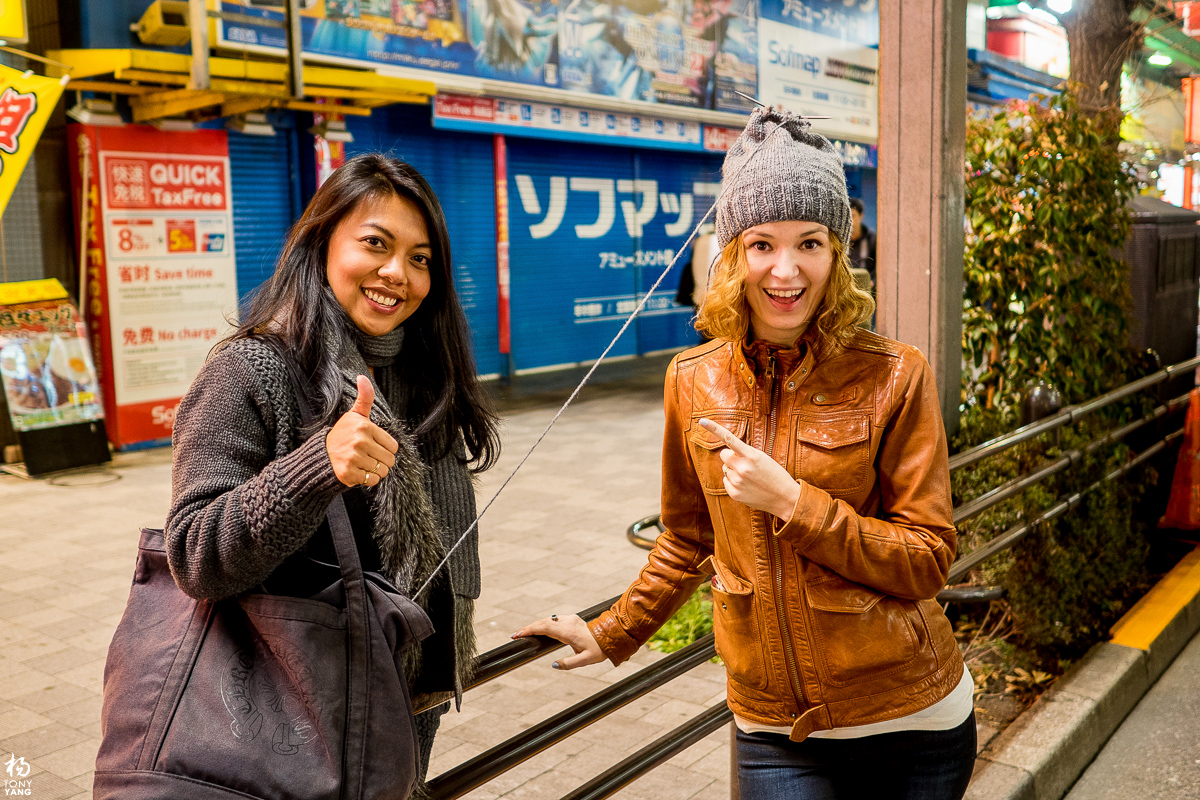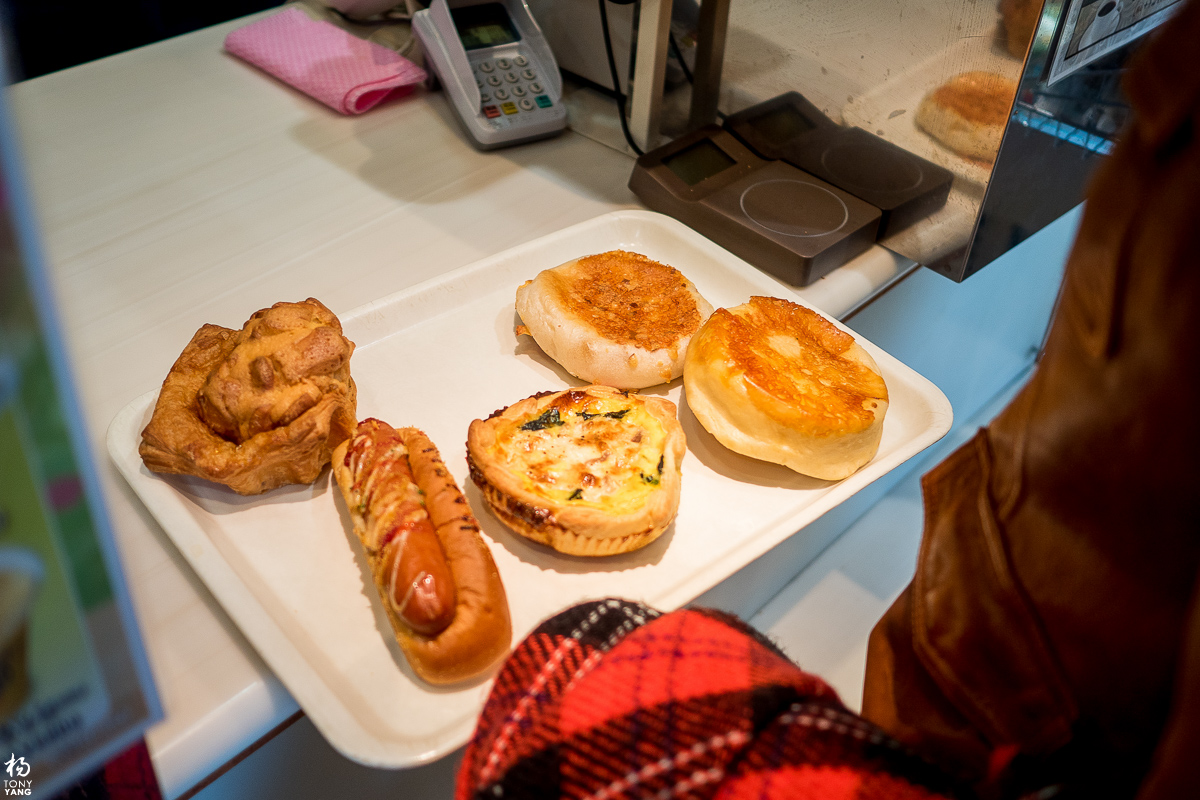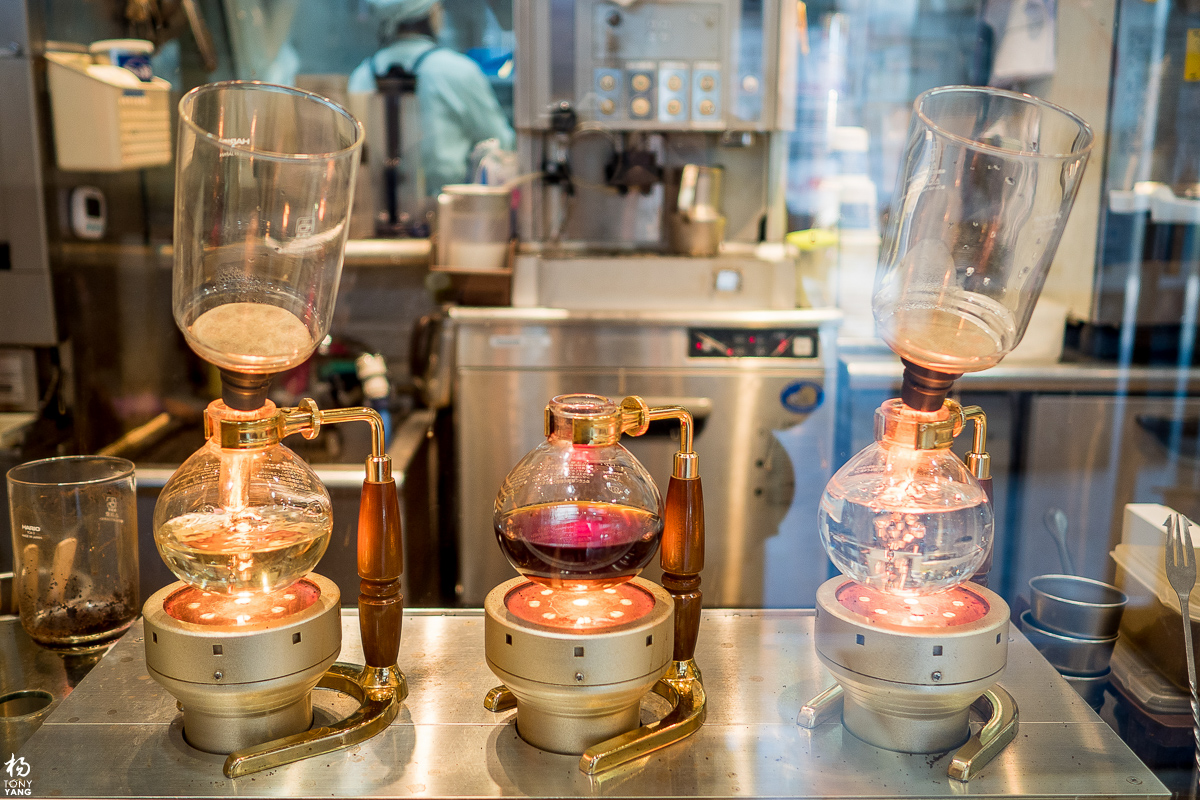 We went to Gyōsen Park to meet the engagement couple where we photographed them. The pond had some really large coys!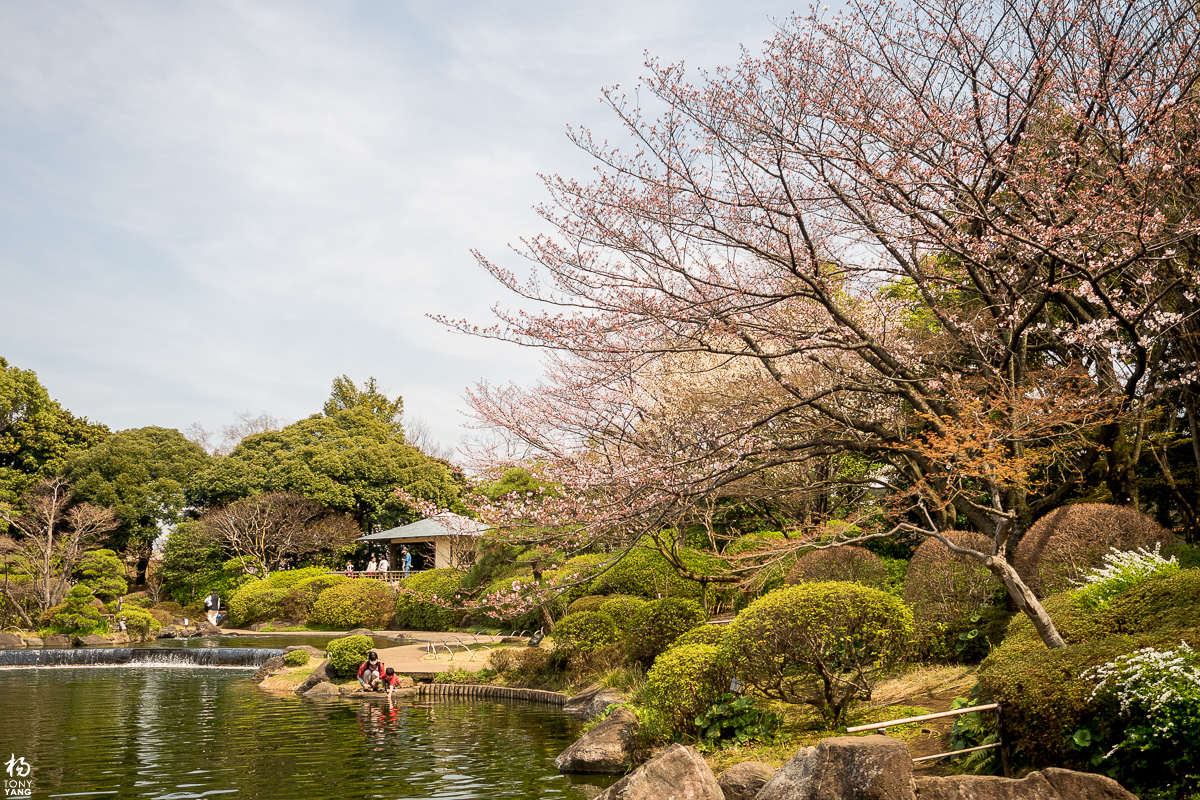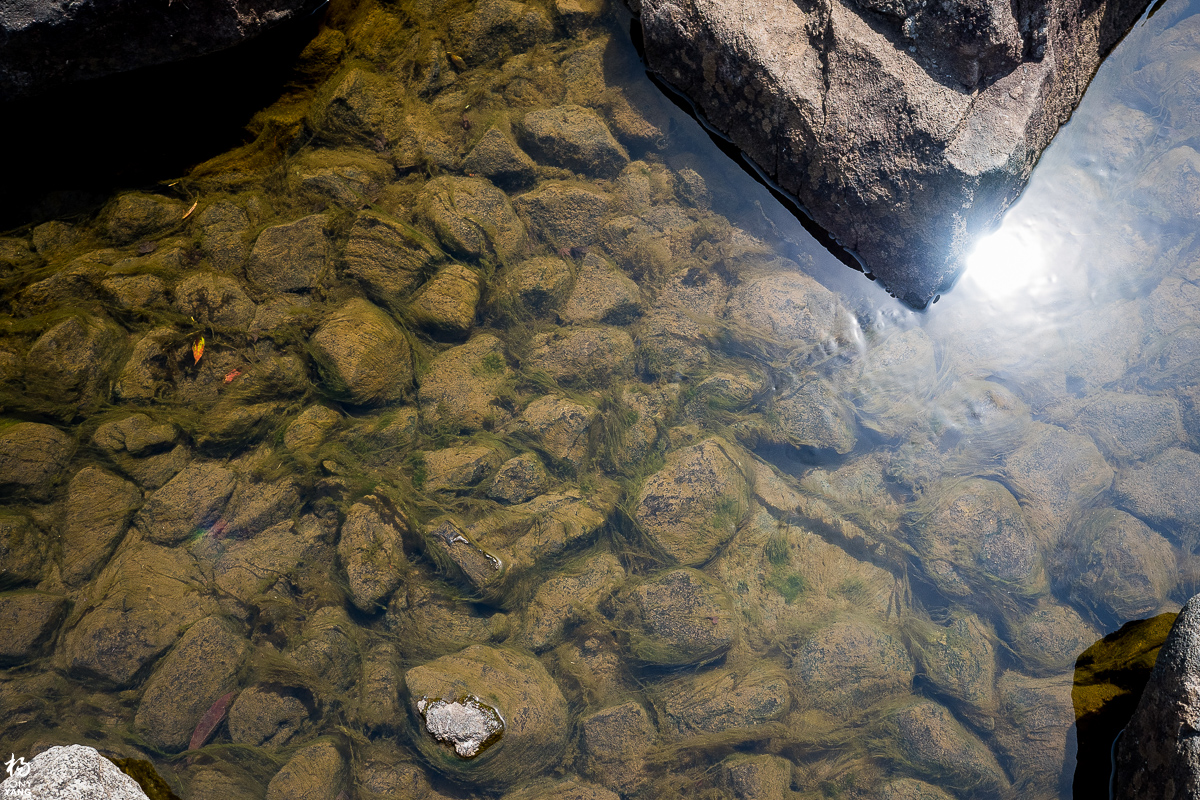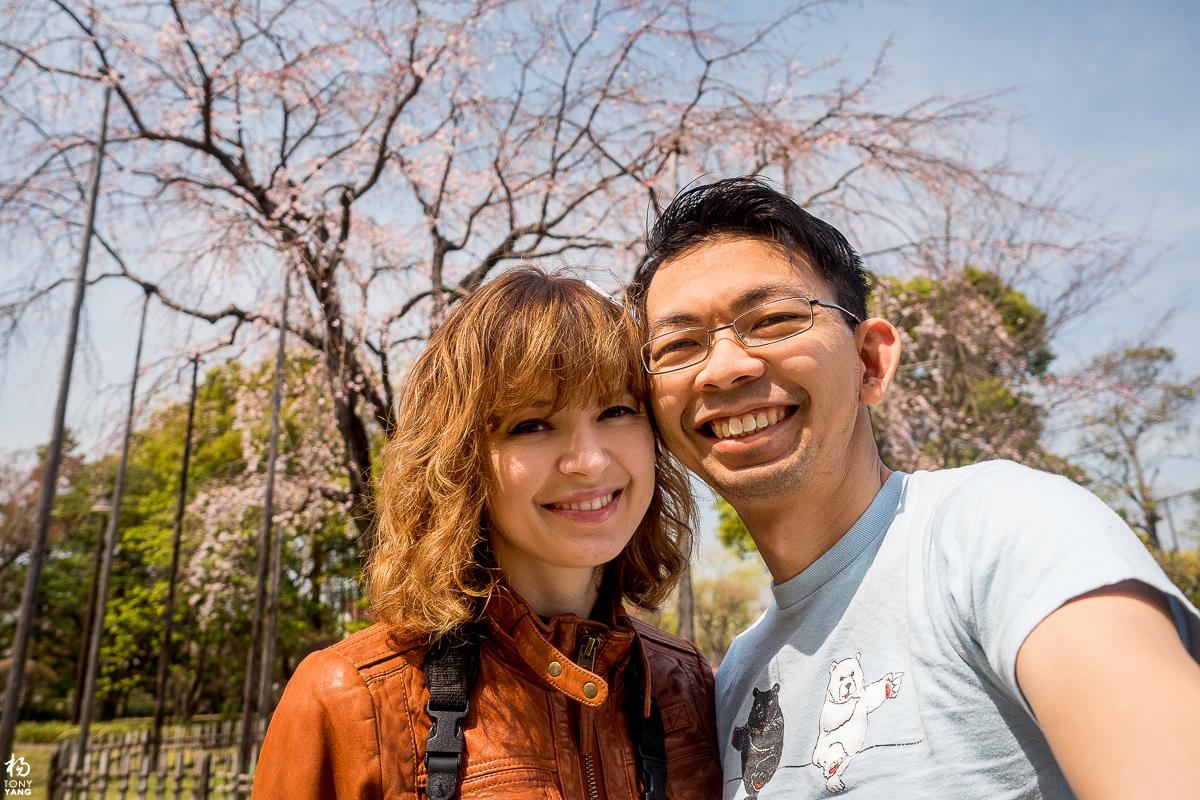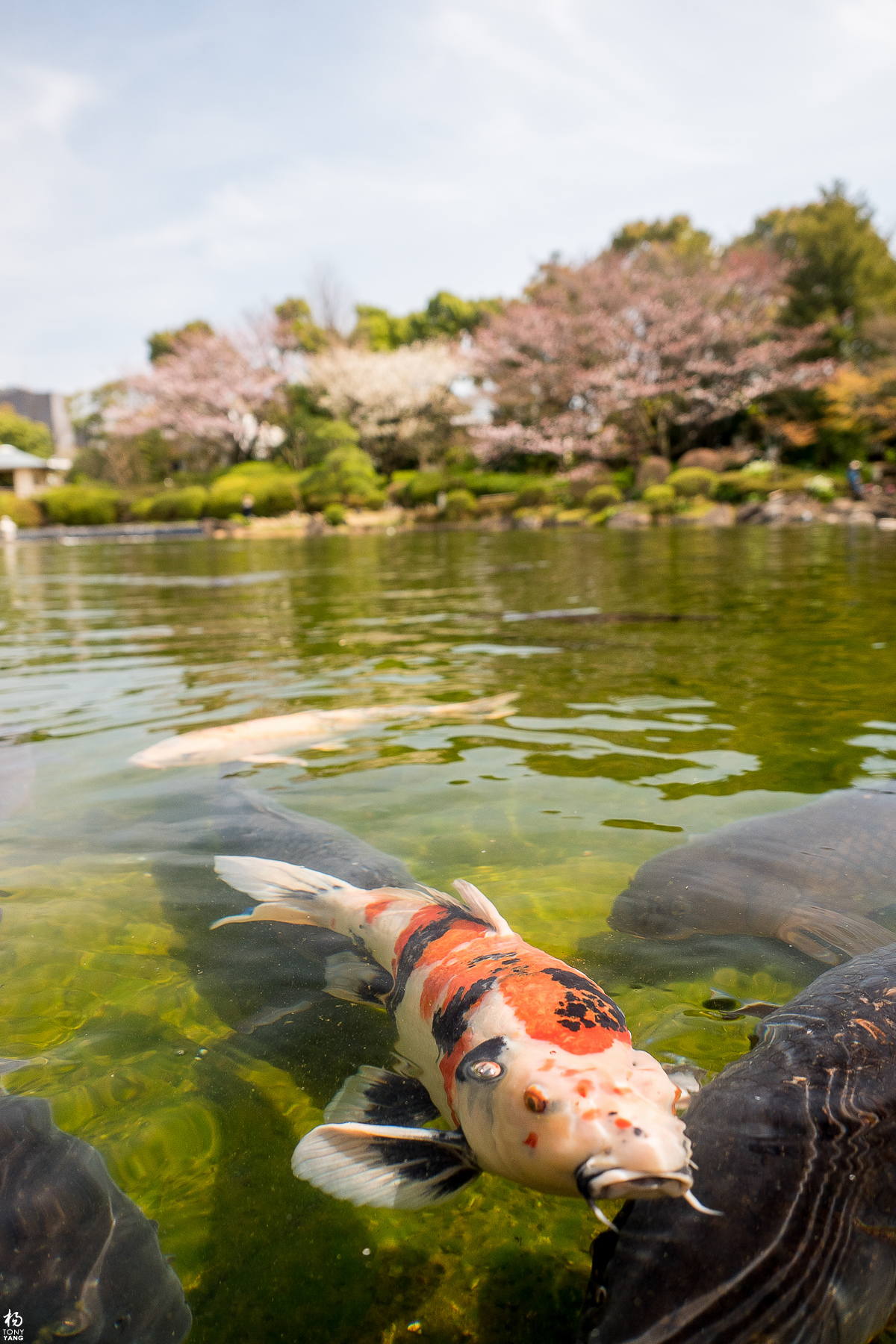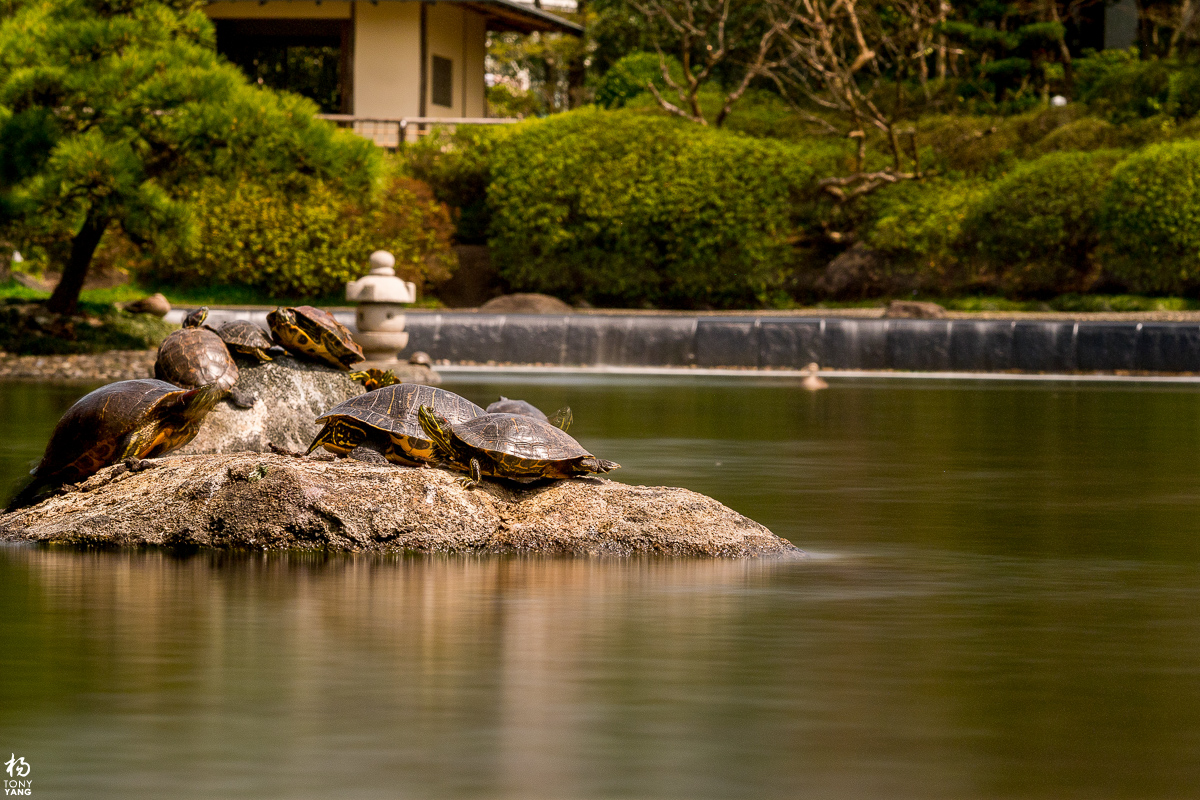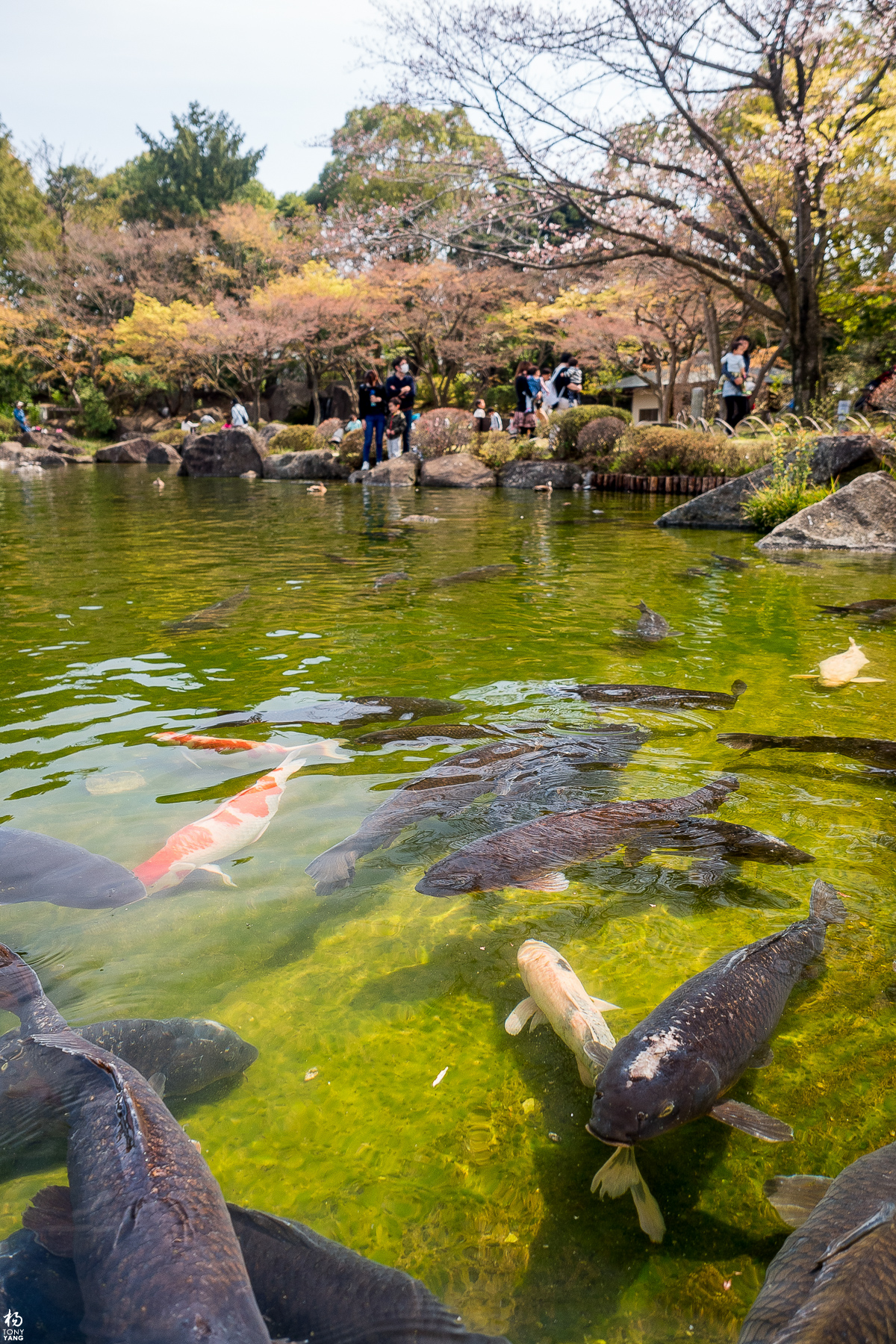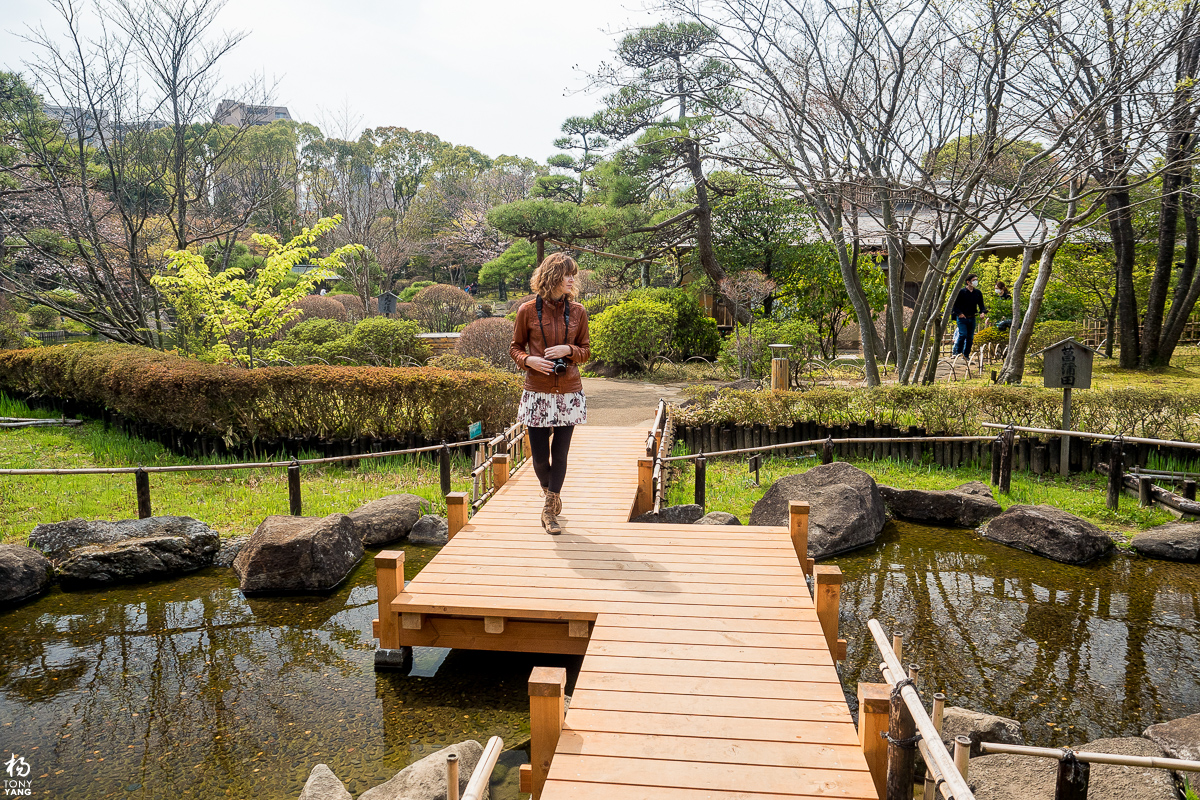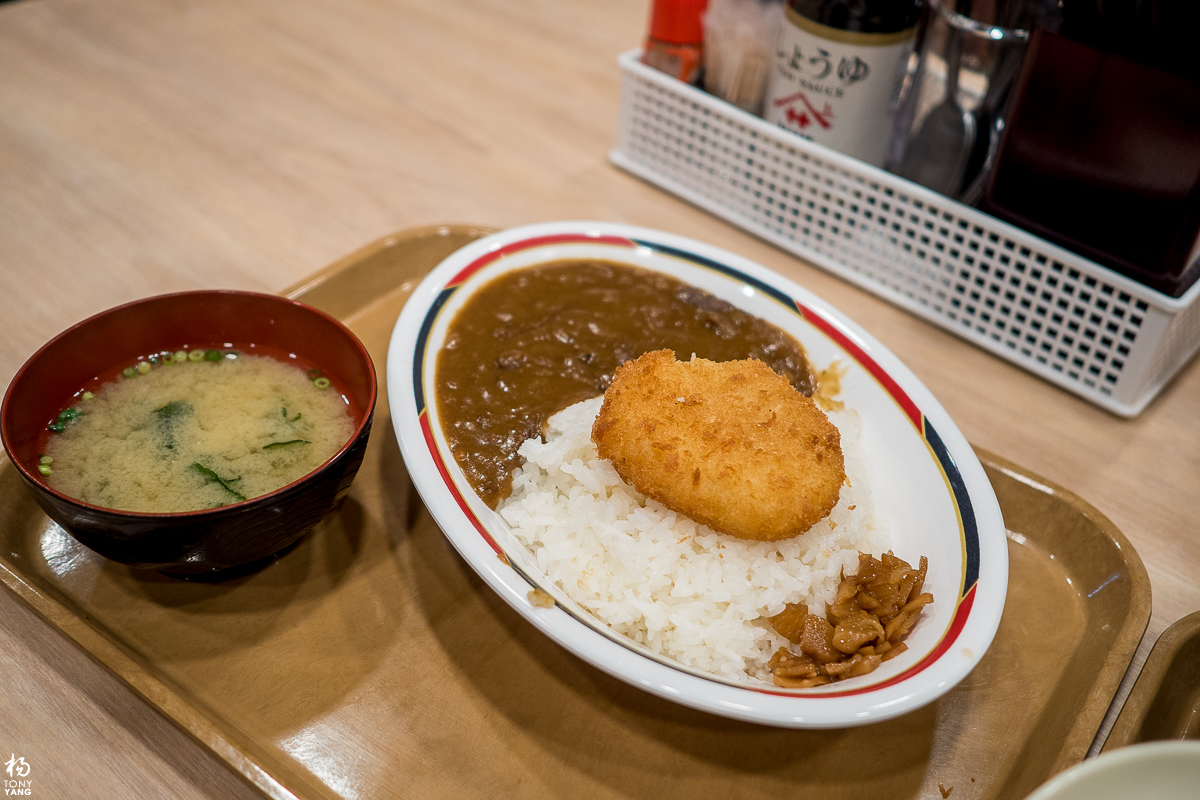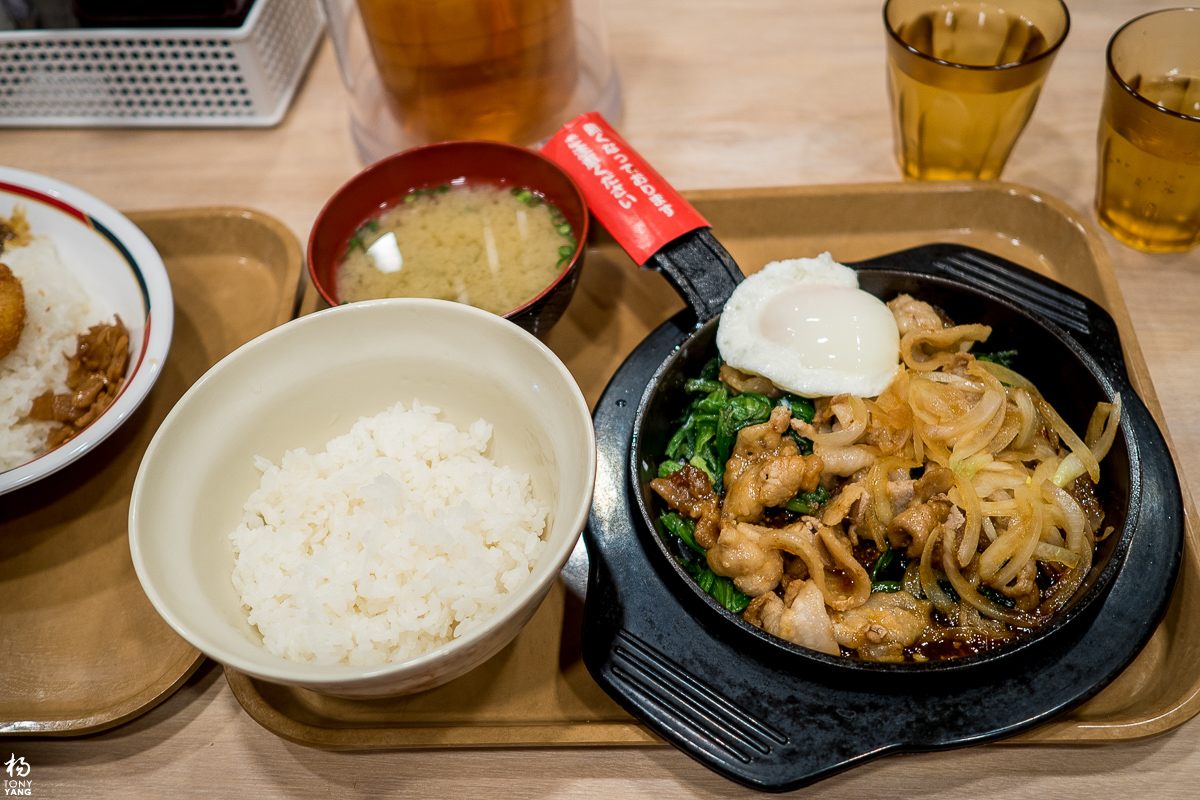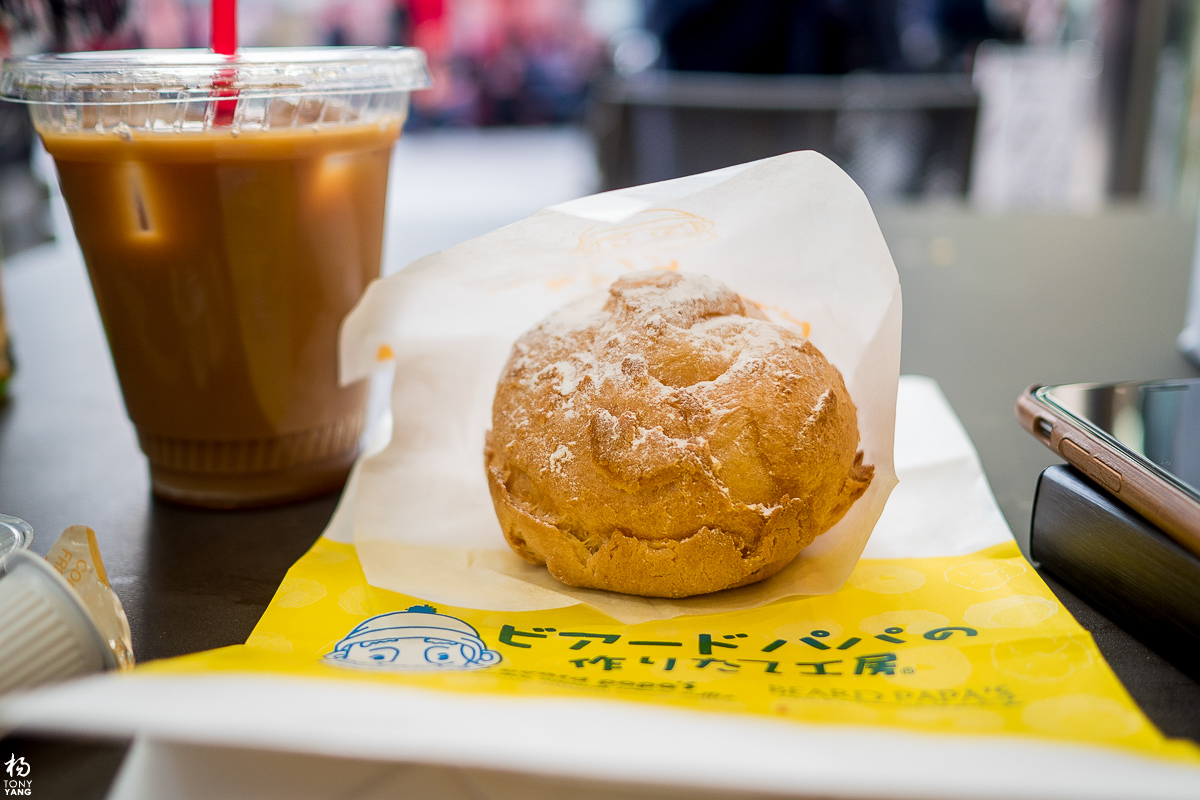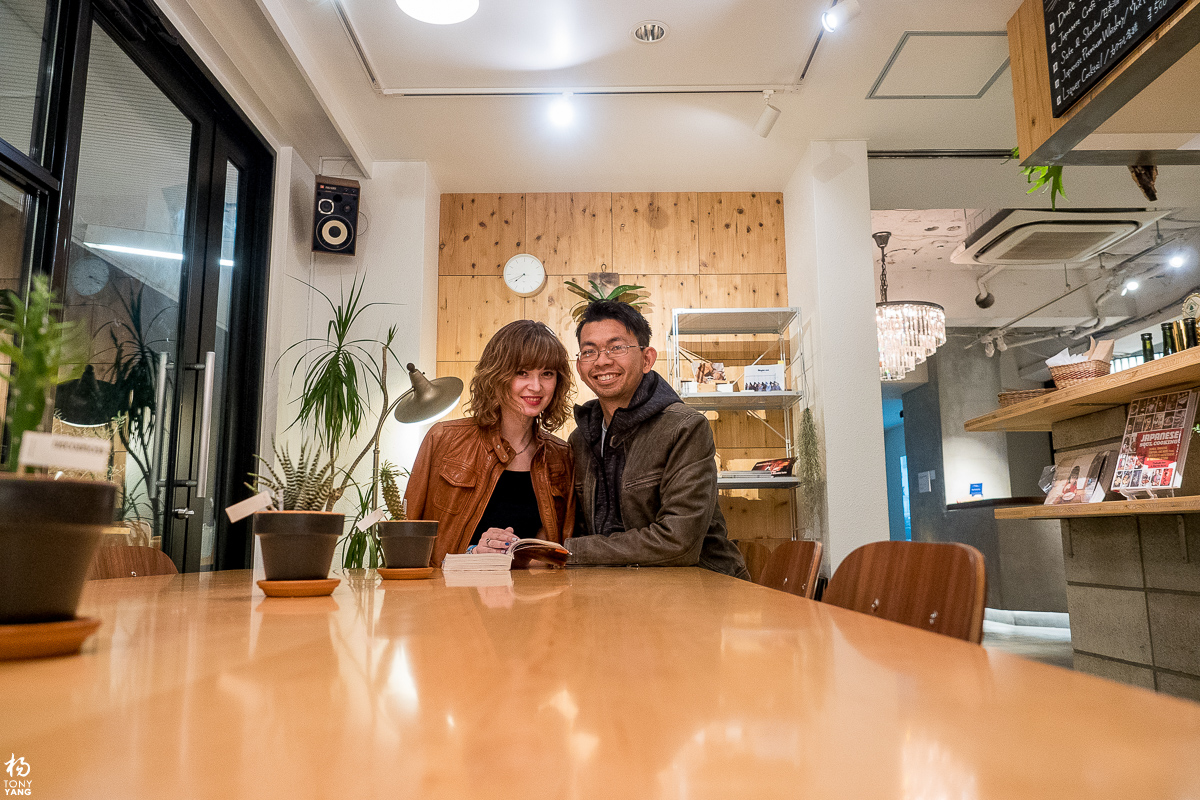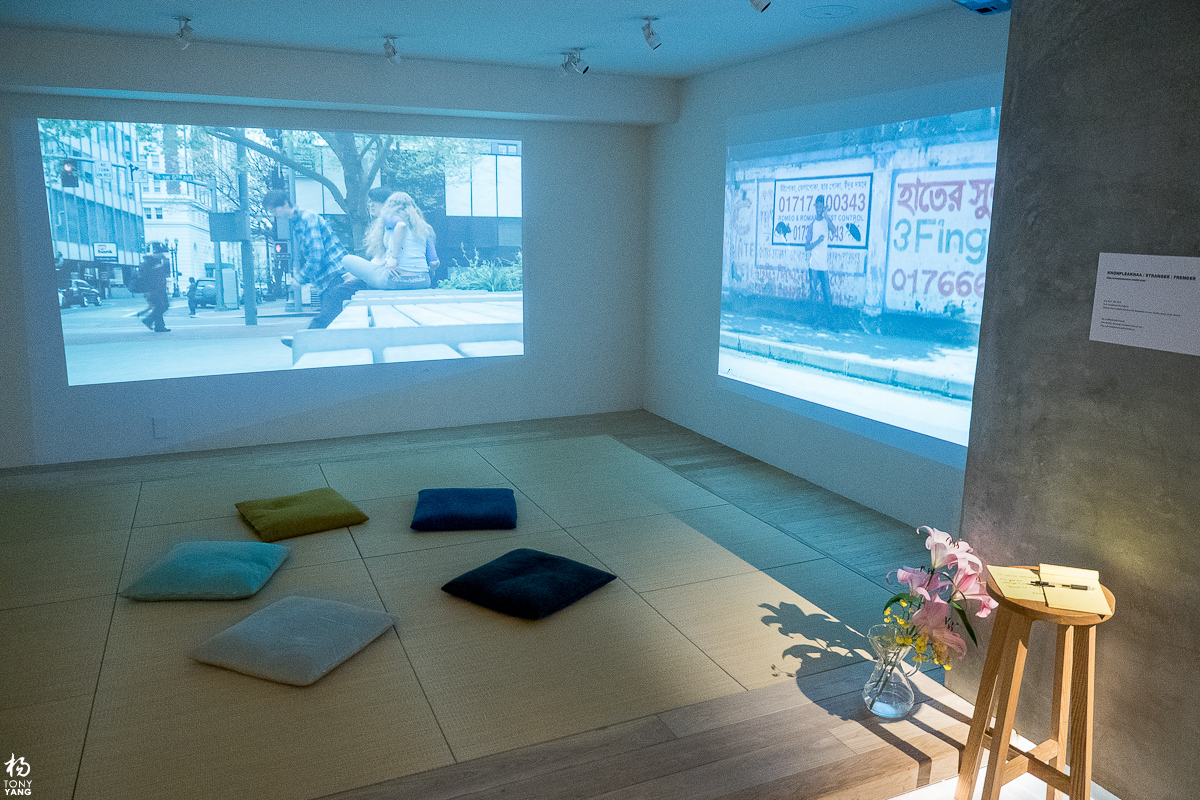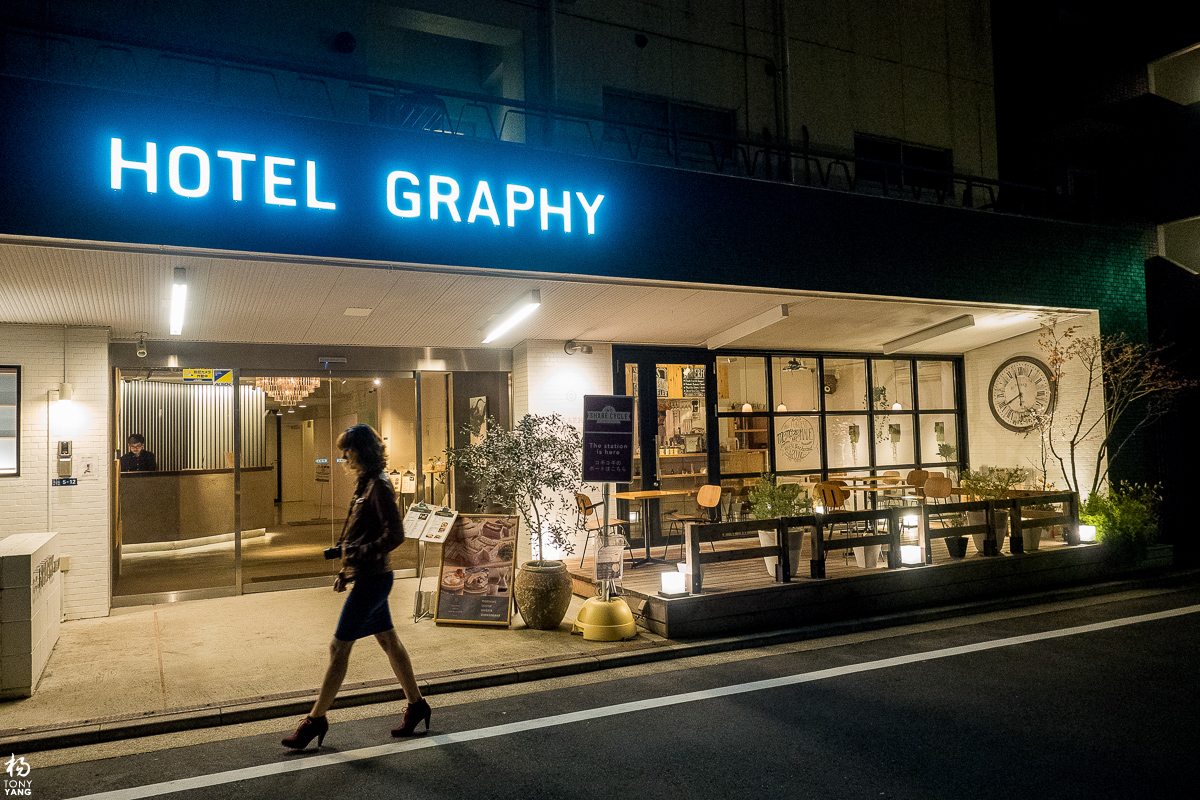 As you will see in most of the photos, it's all about the food. We also really enjoyed their Yakitori markets that run day and night. The best time to visit Japan must be during Cherry Blossoms, where the park is beautifully covered in white and pink petals, and the ice cream is even Sakura flavored. Ueno Park in Tokyo was extremely packed with people, but worth a short walk through the park.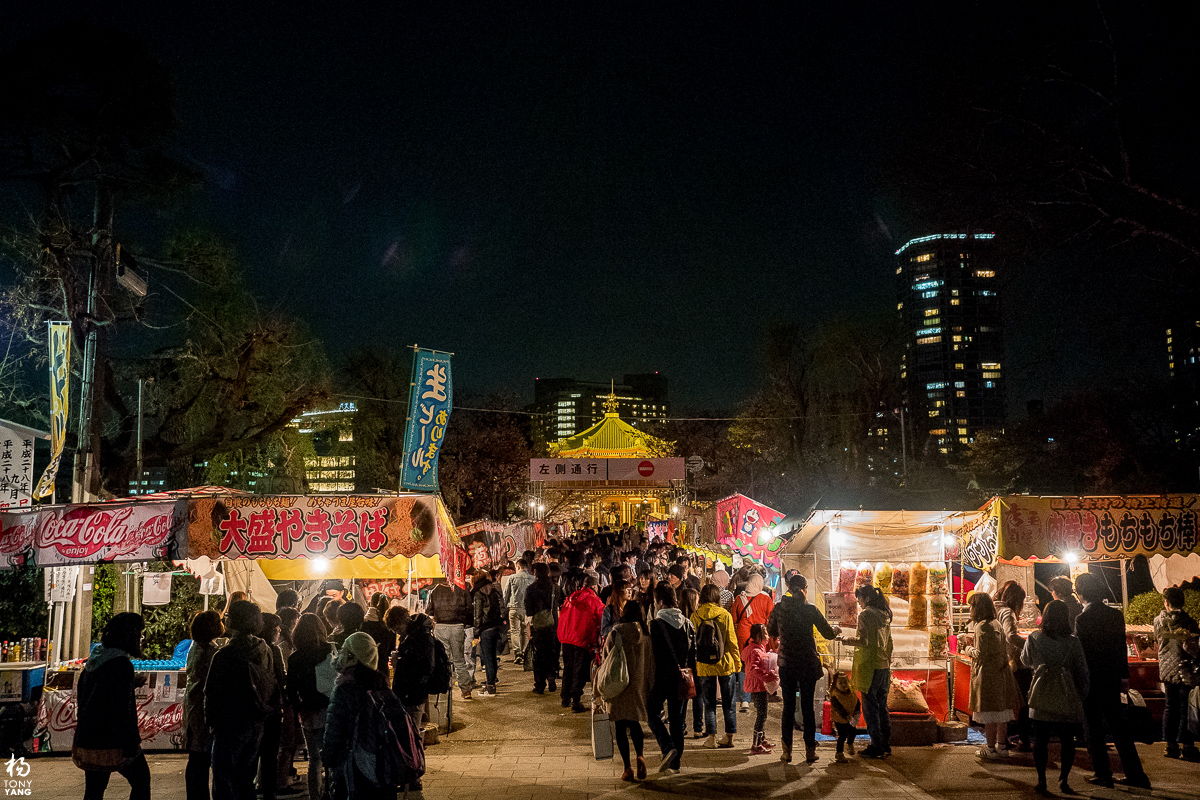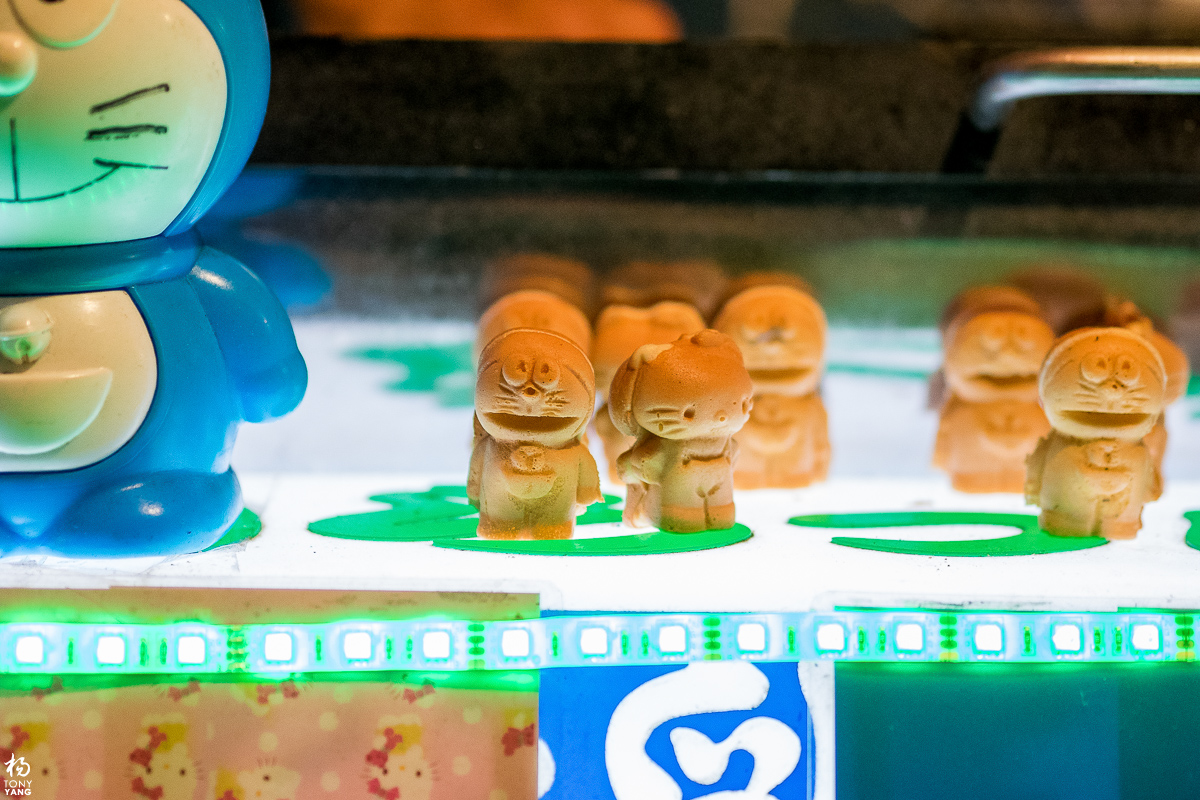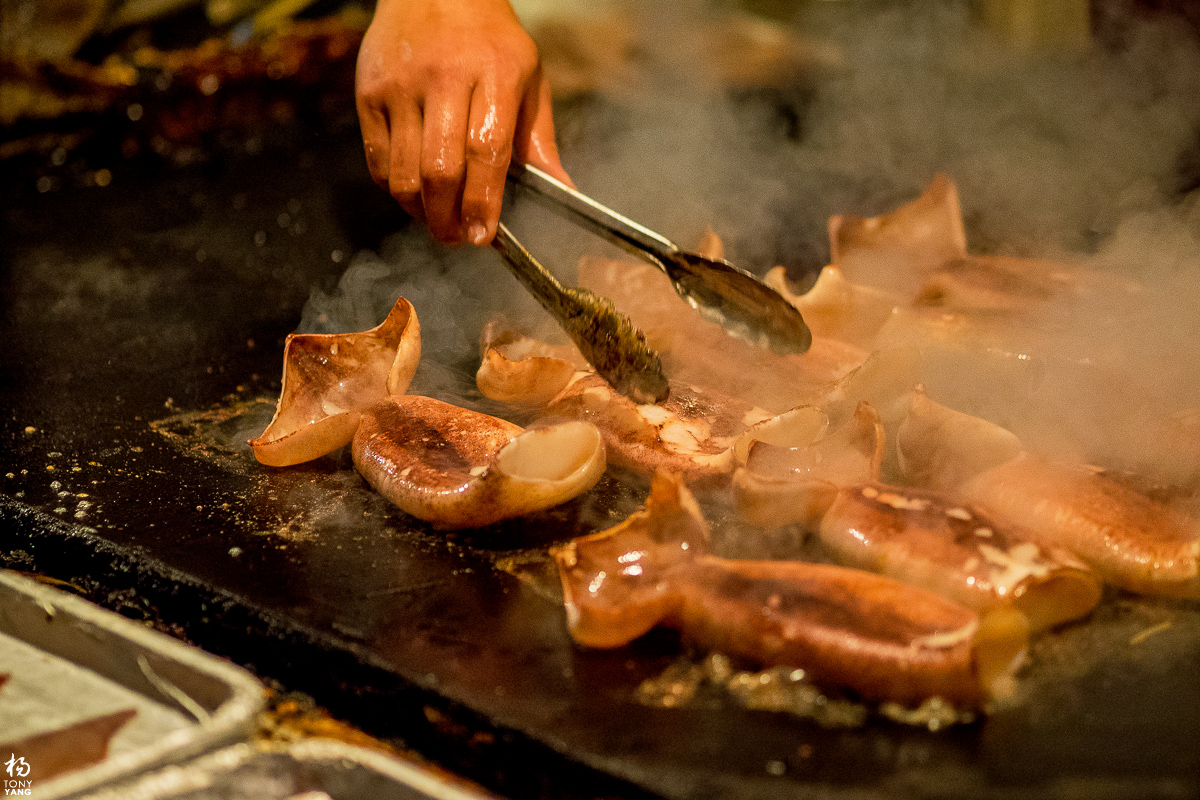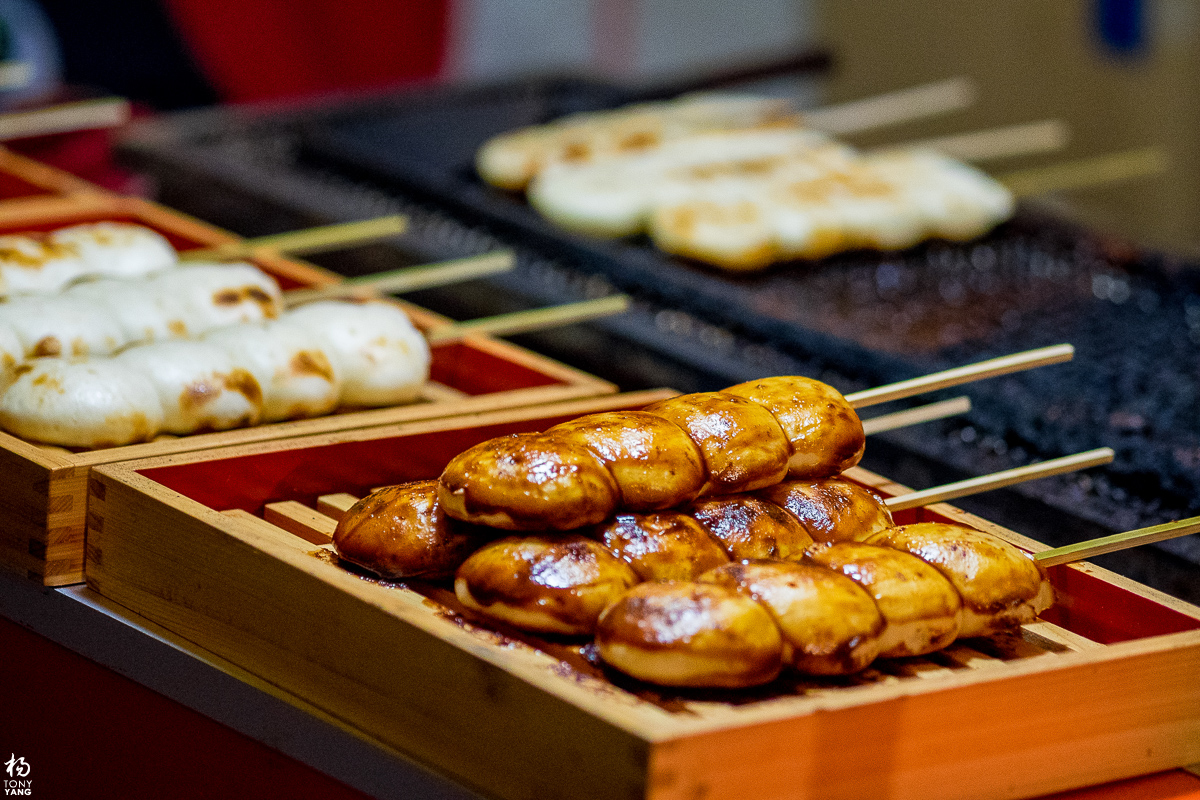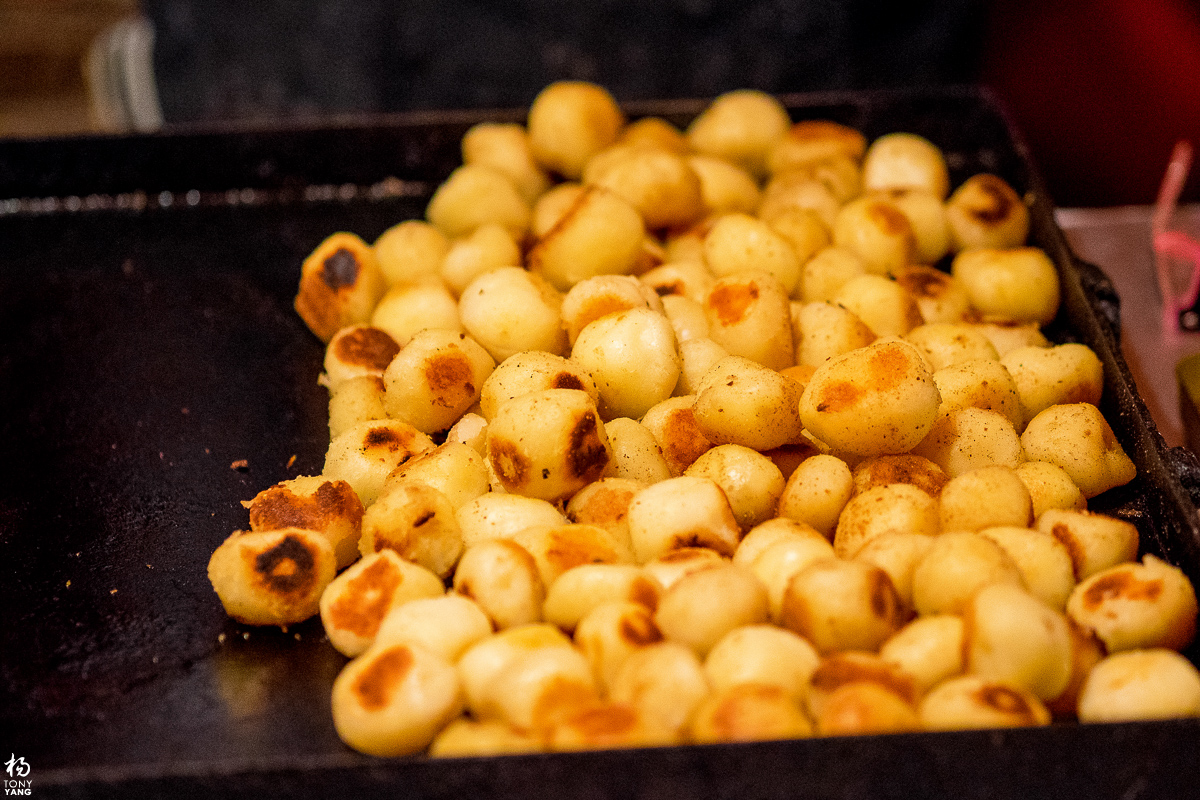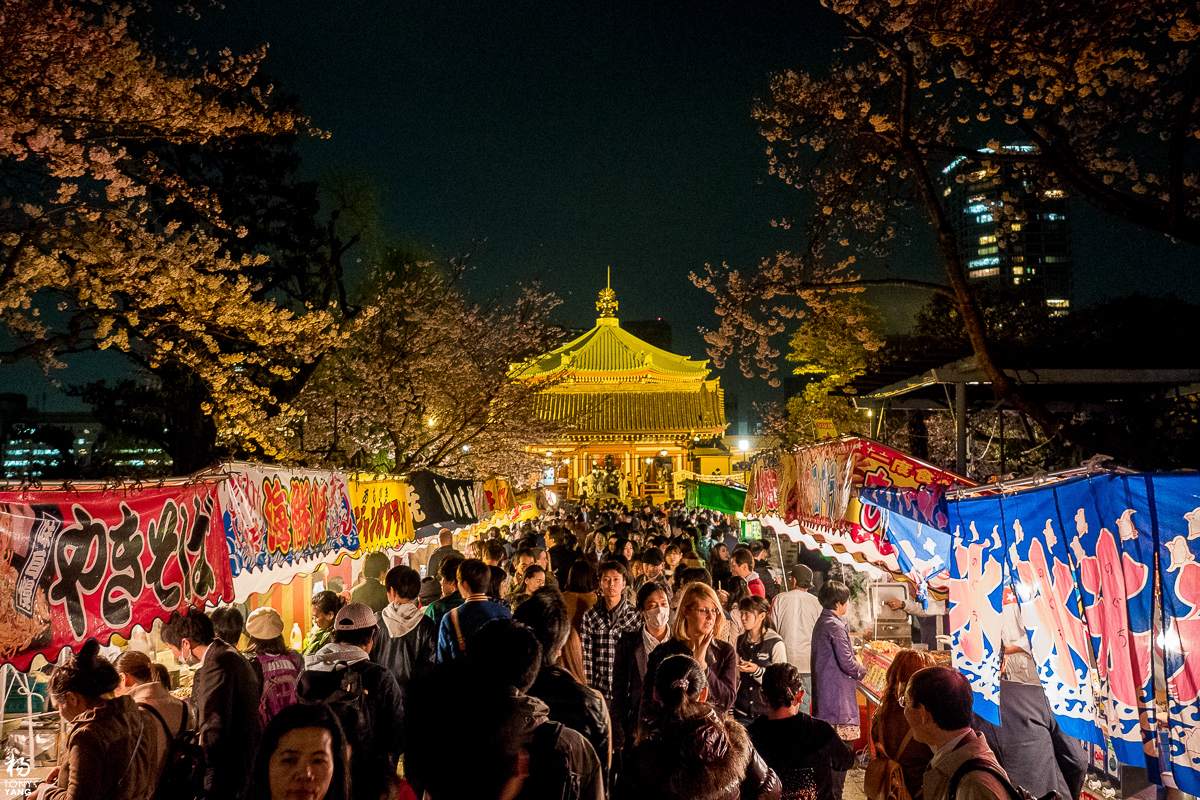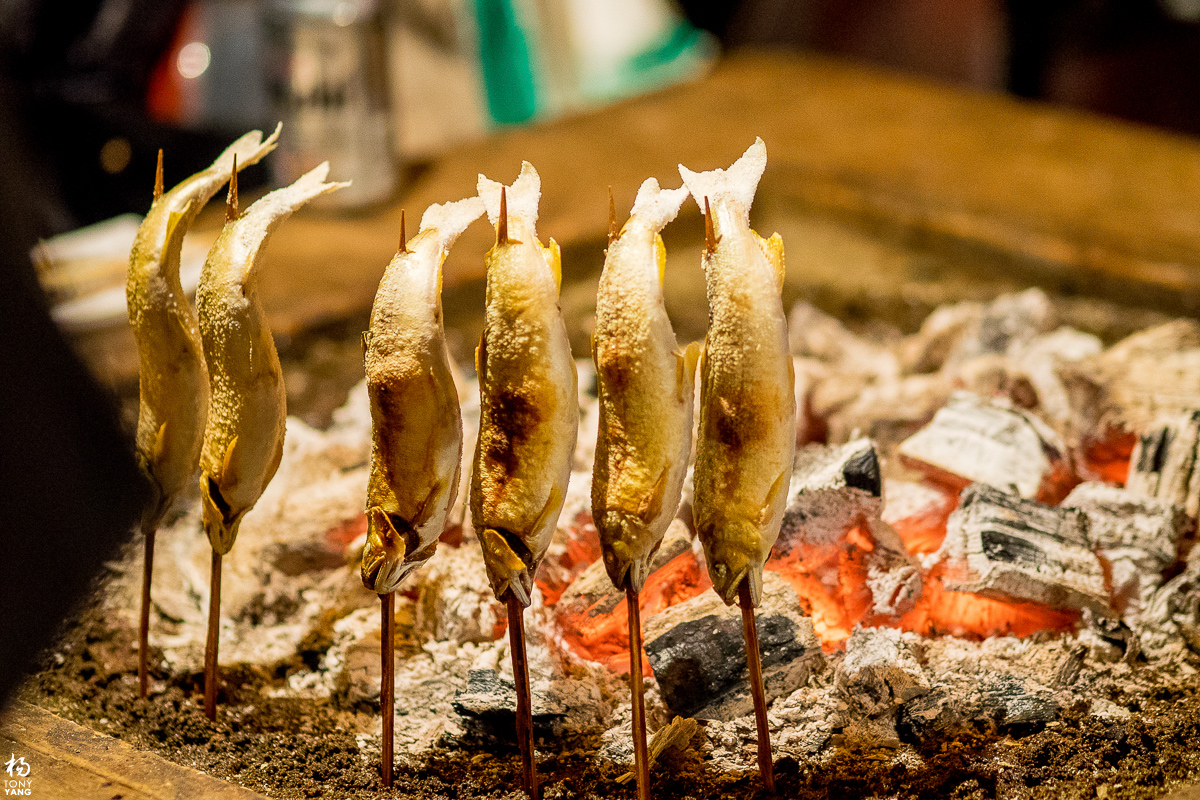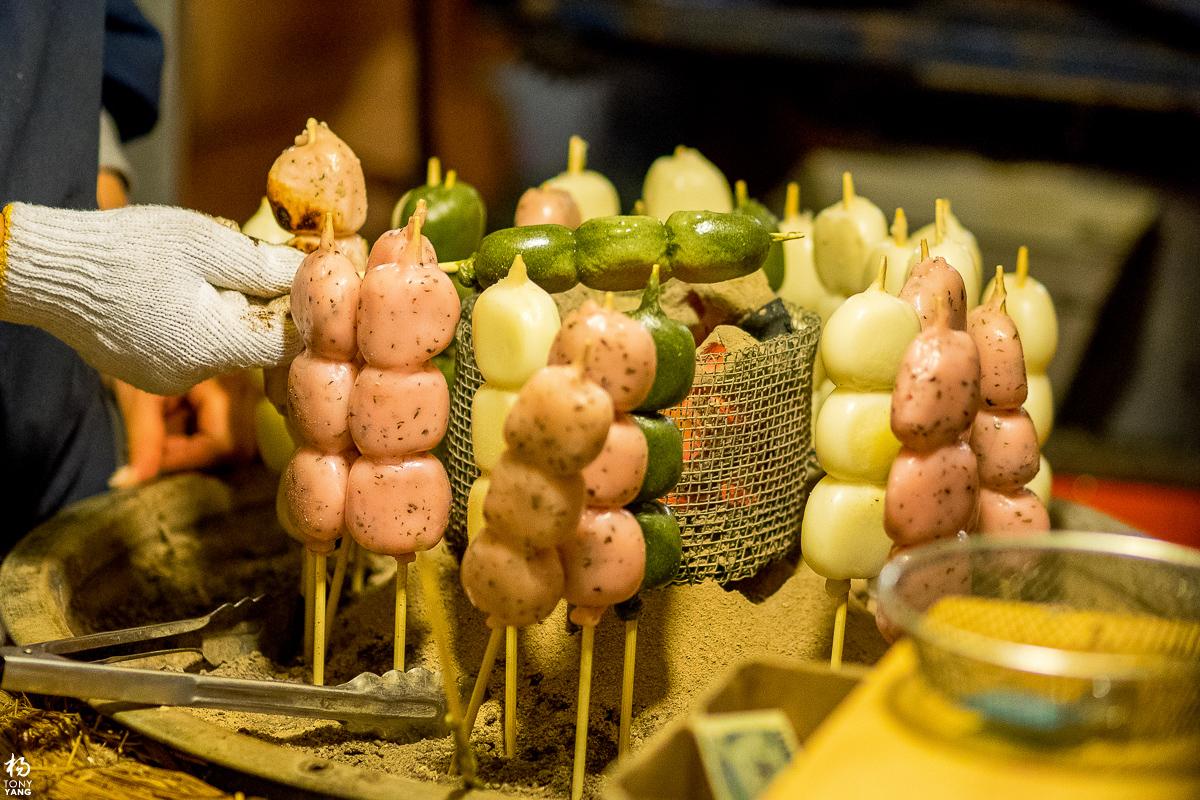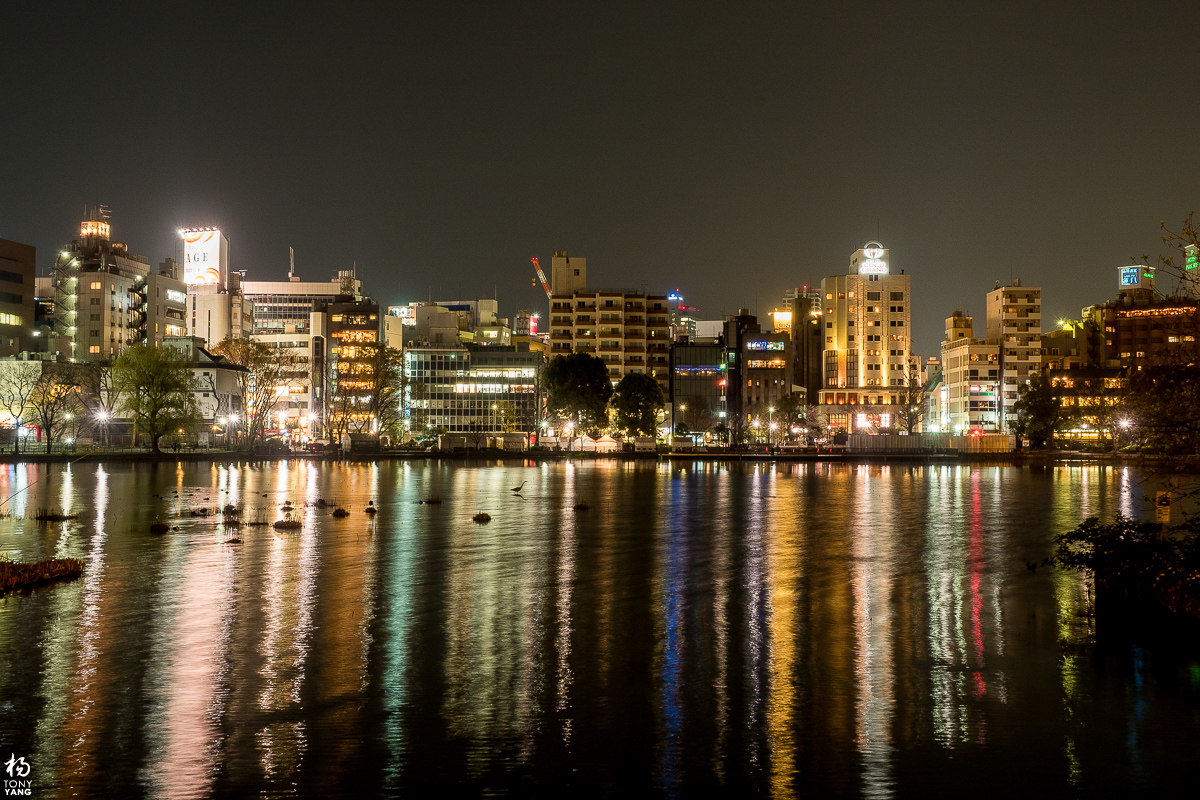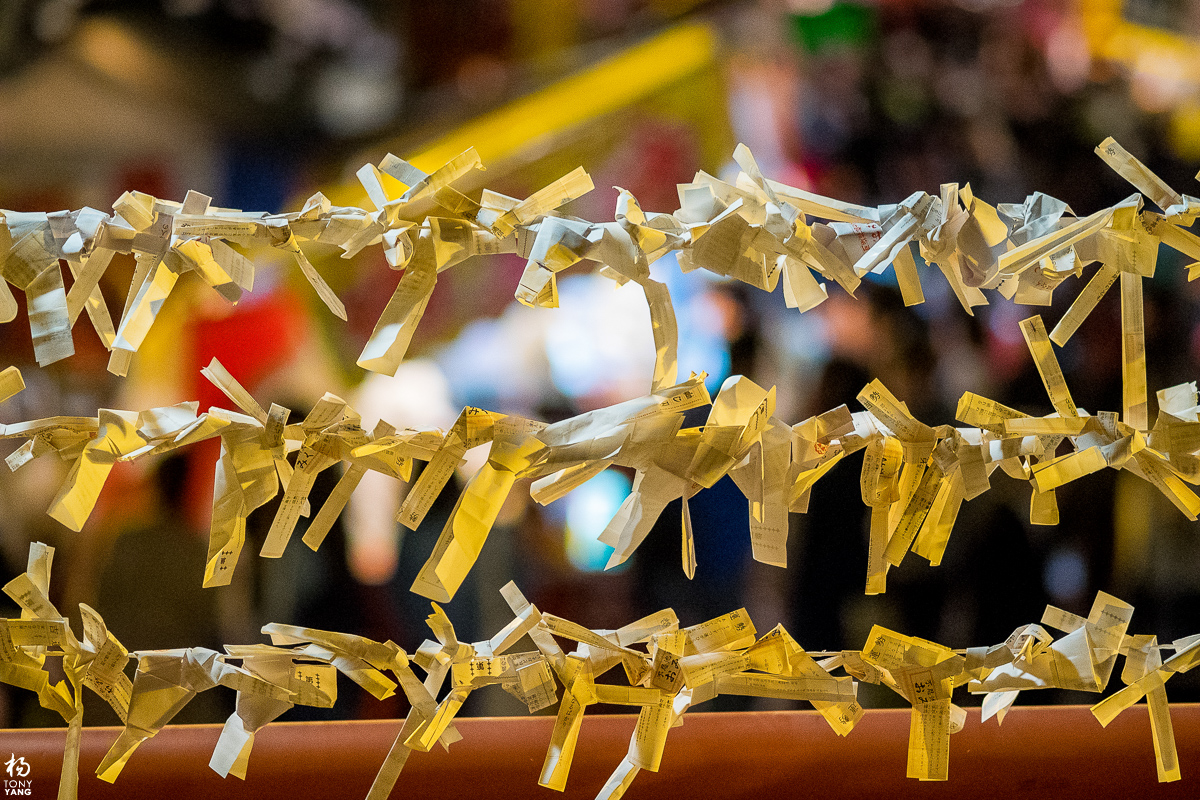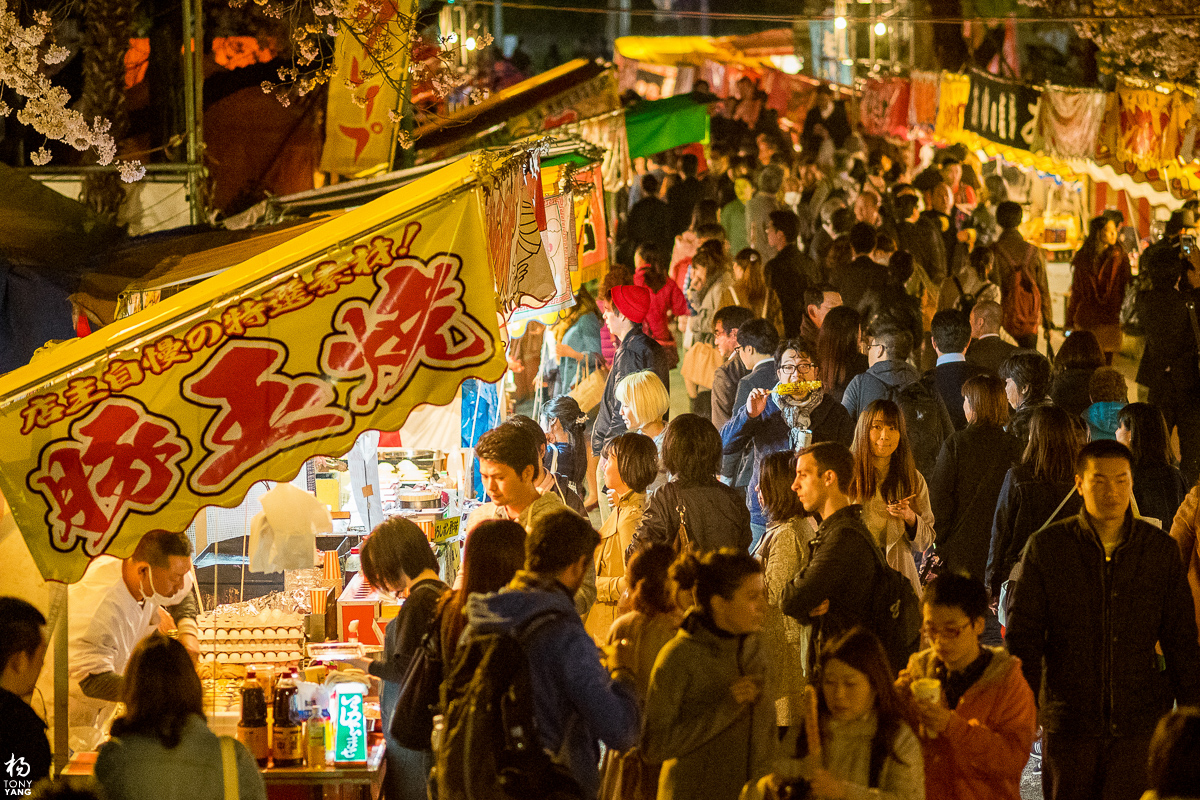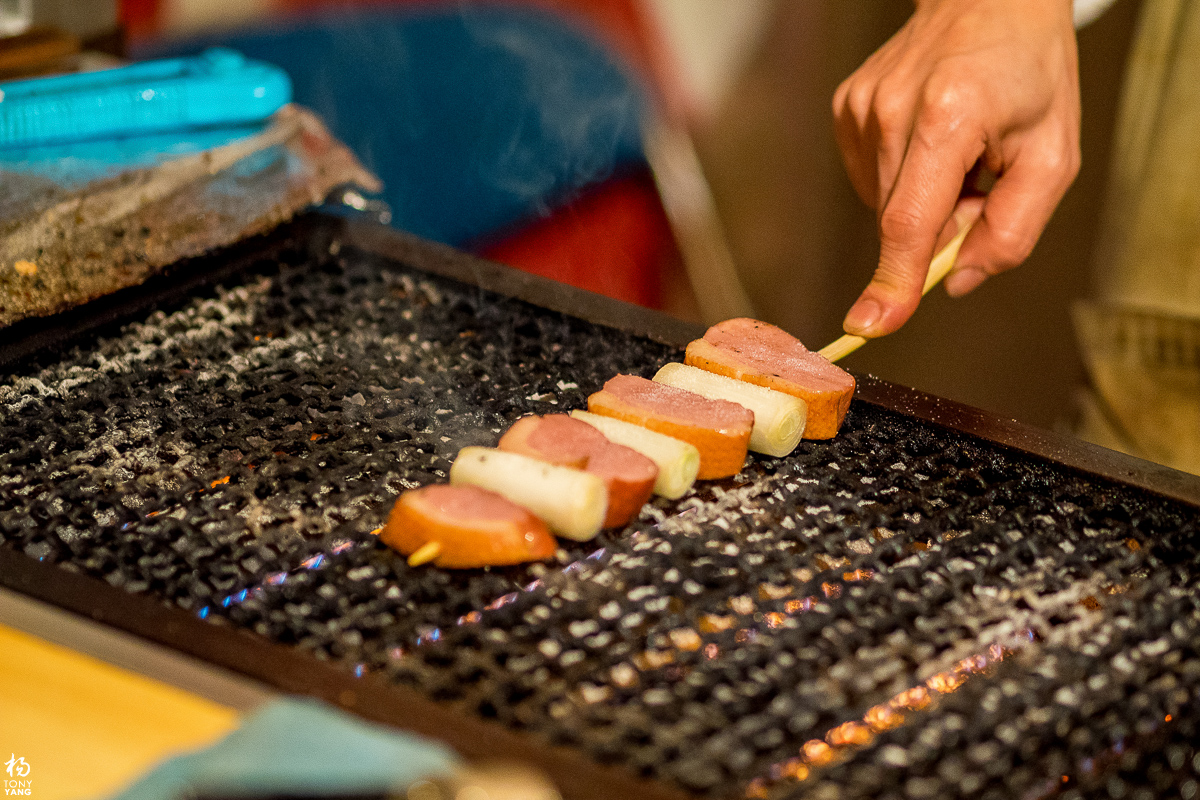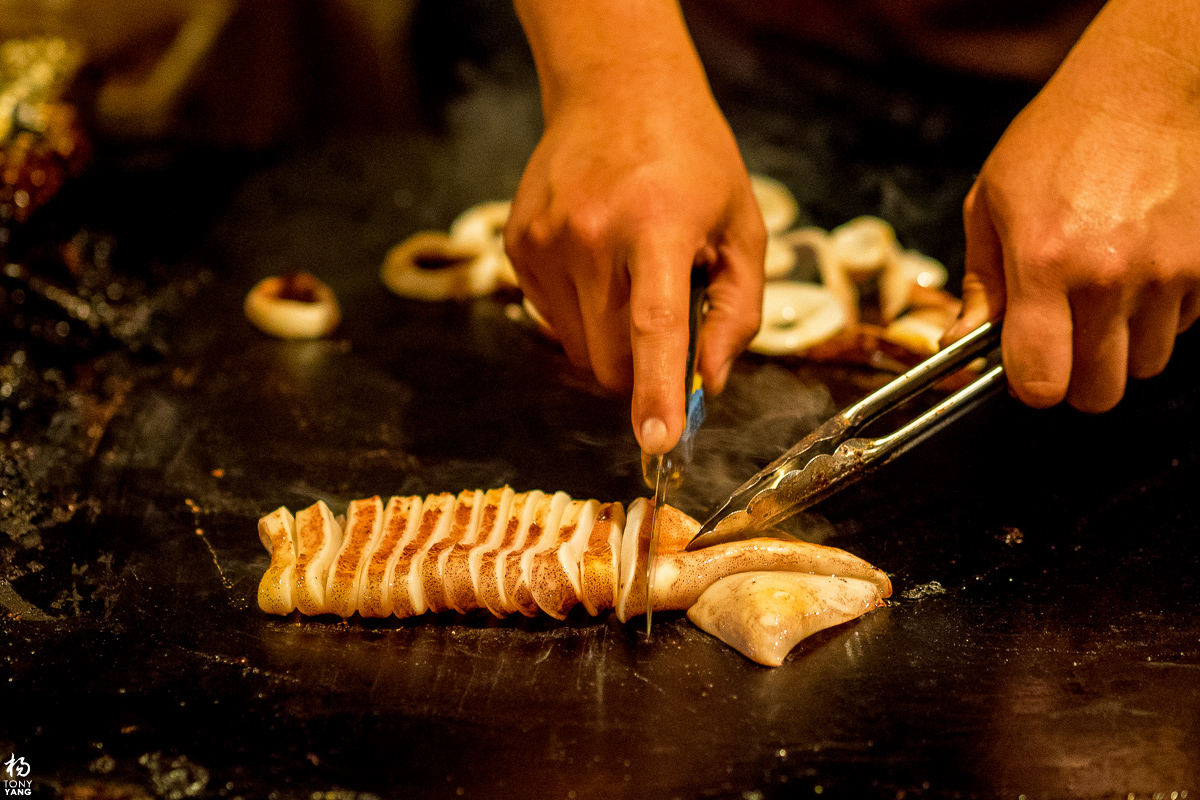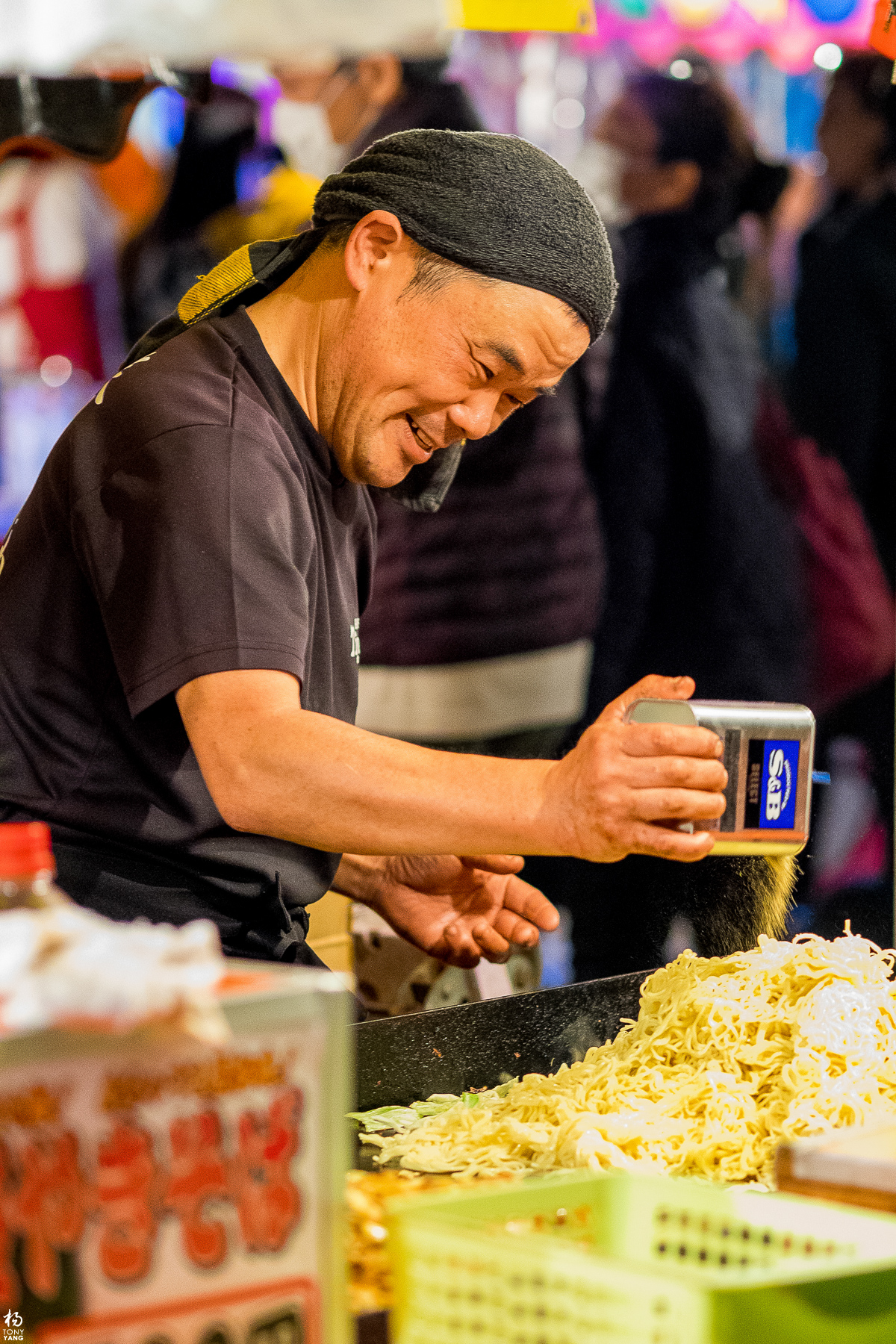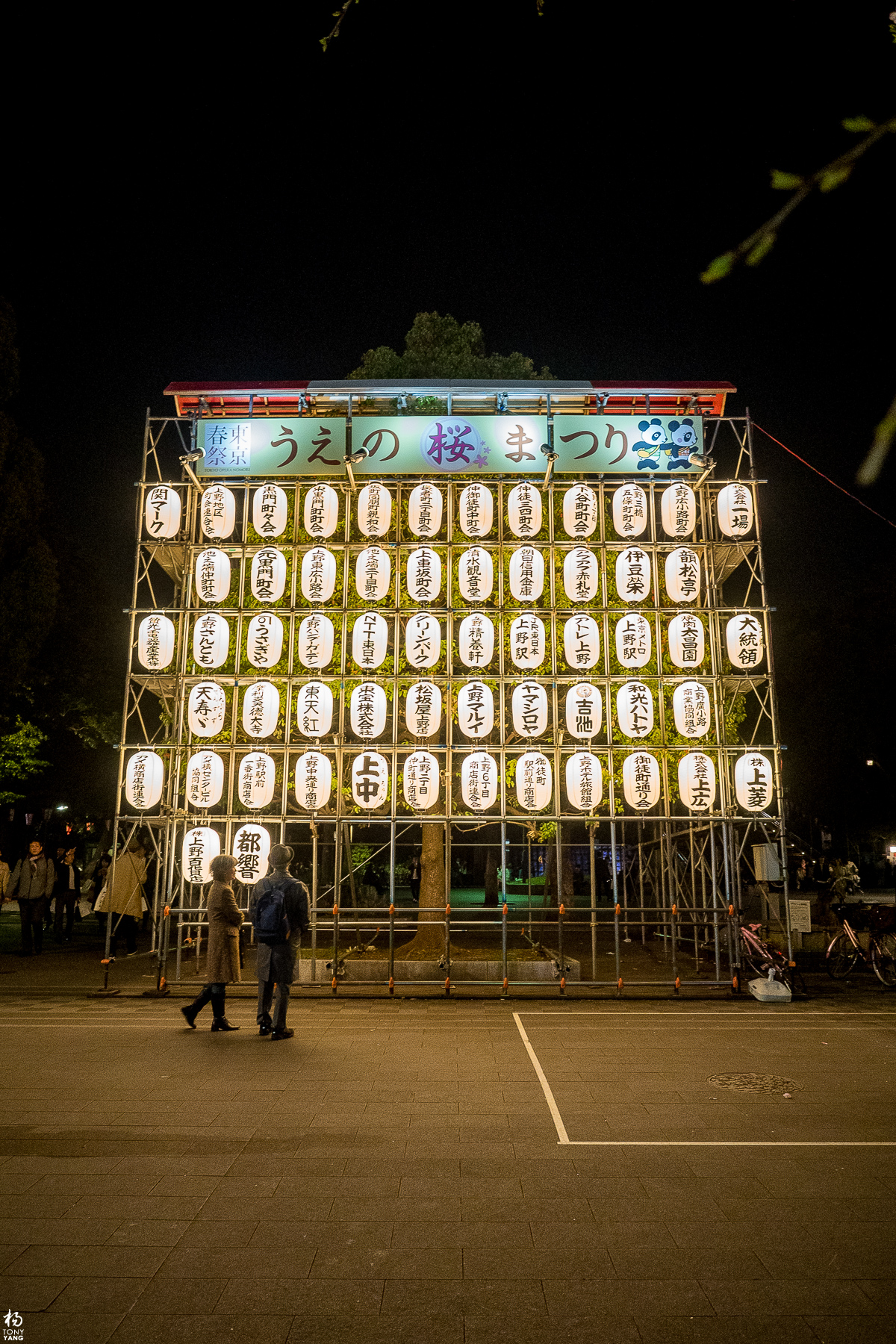 We stopped by the famous Shibuya Station to witness the massive crosswalk filled with pedestrians and cars that come in endless waves.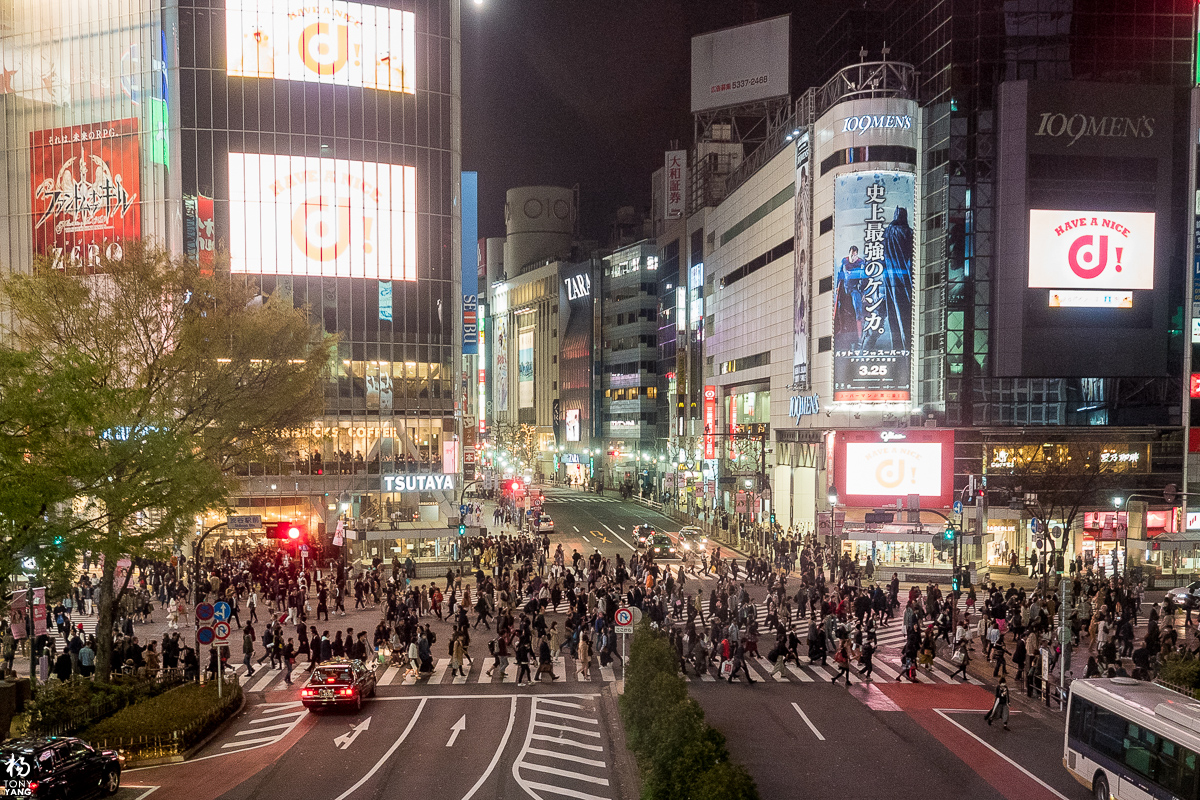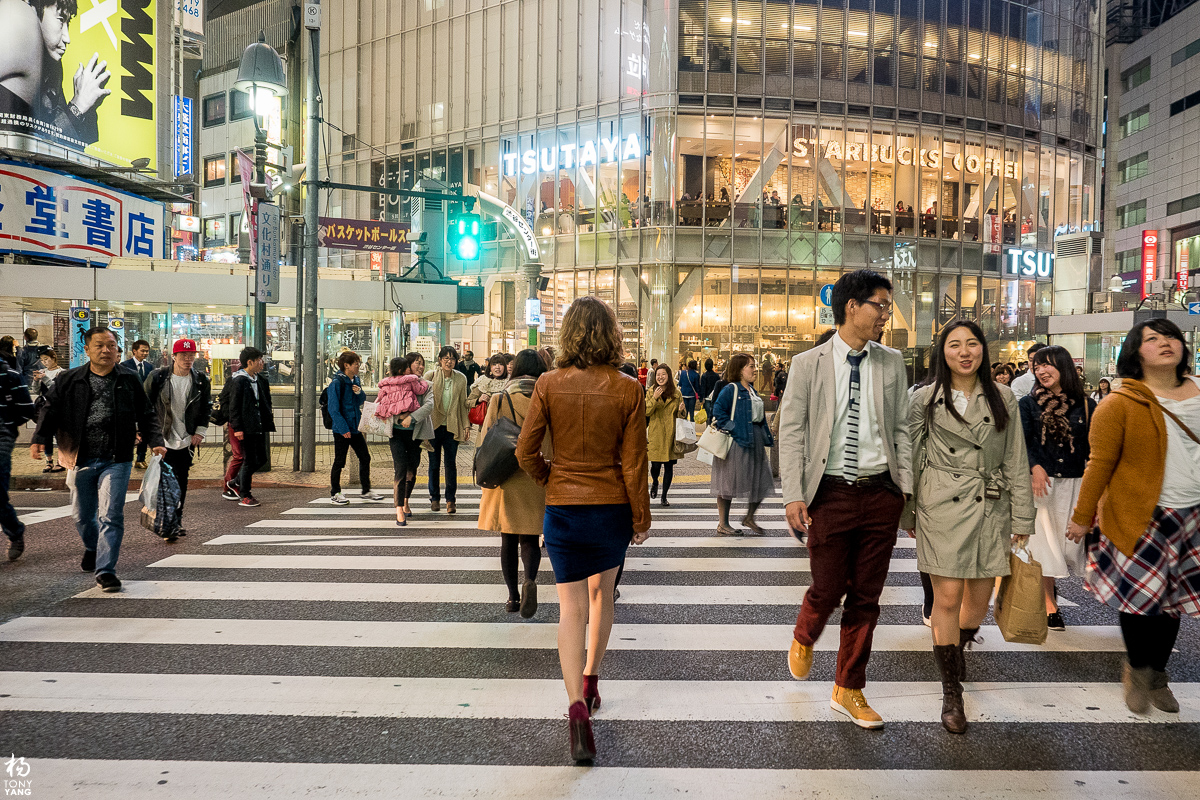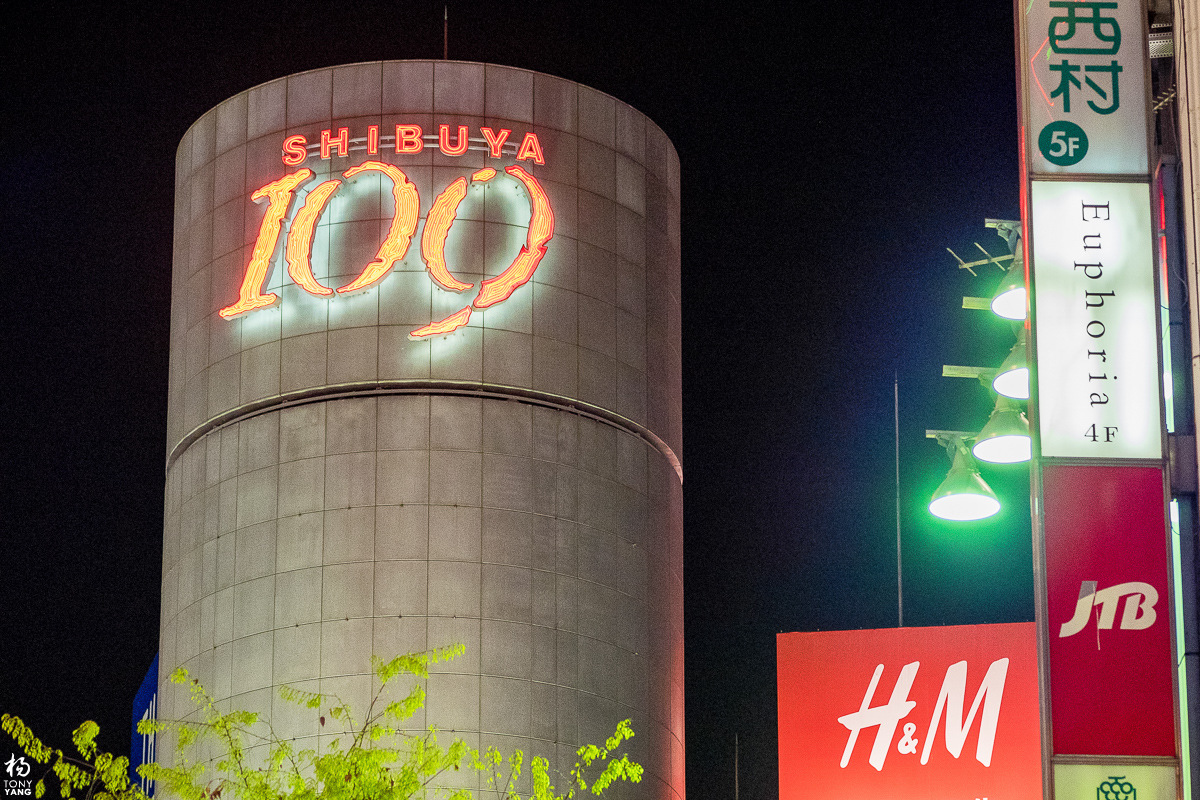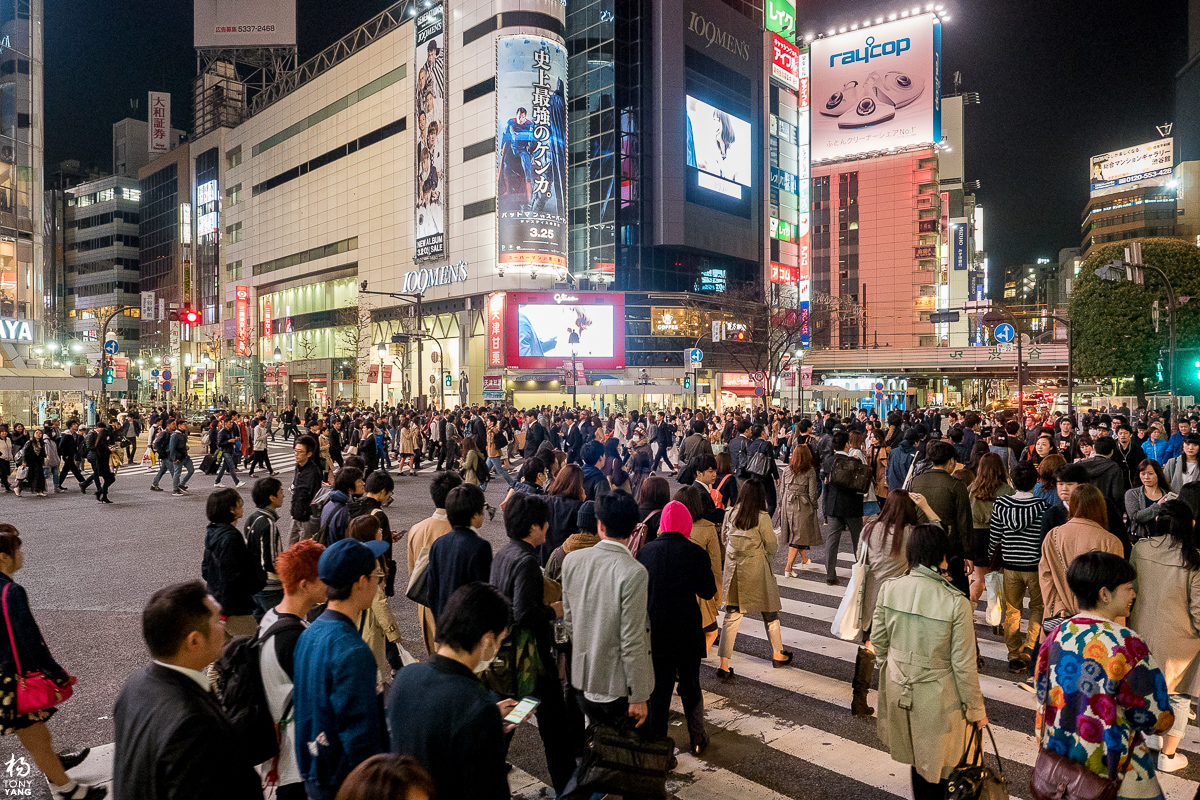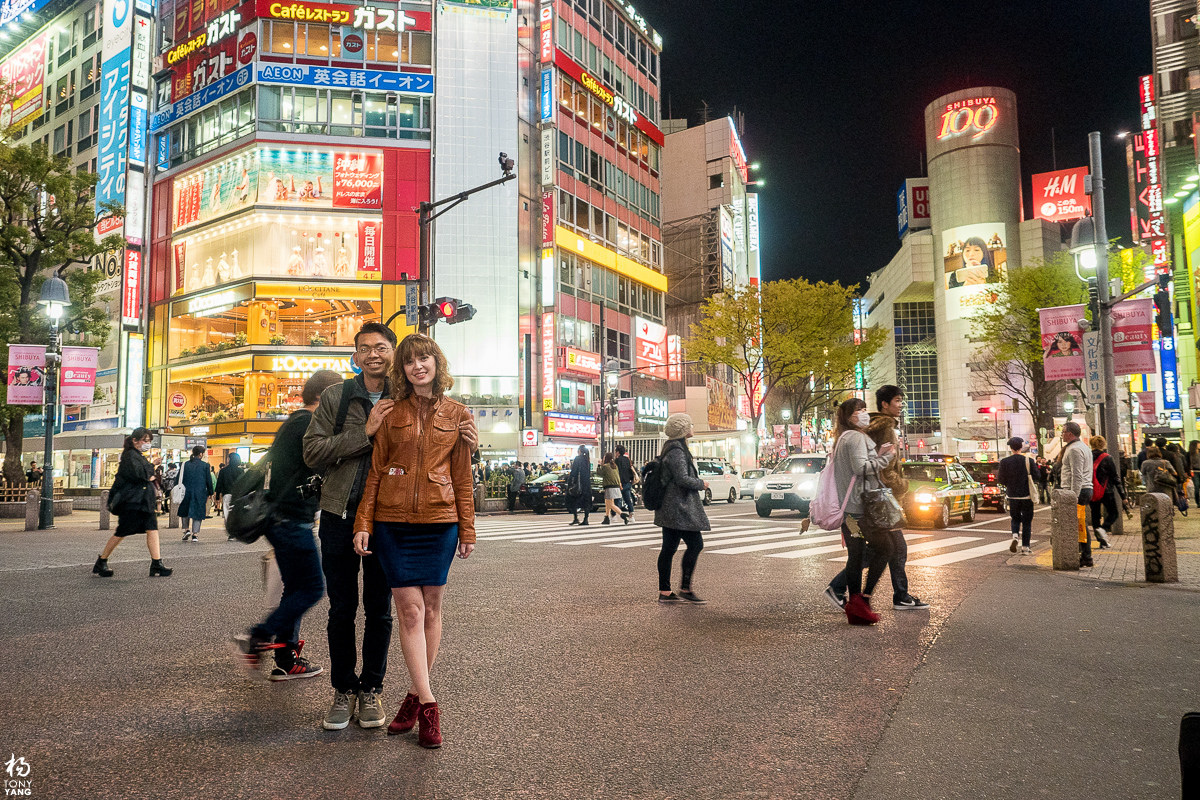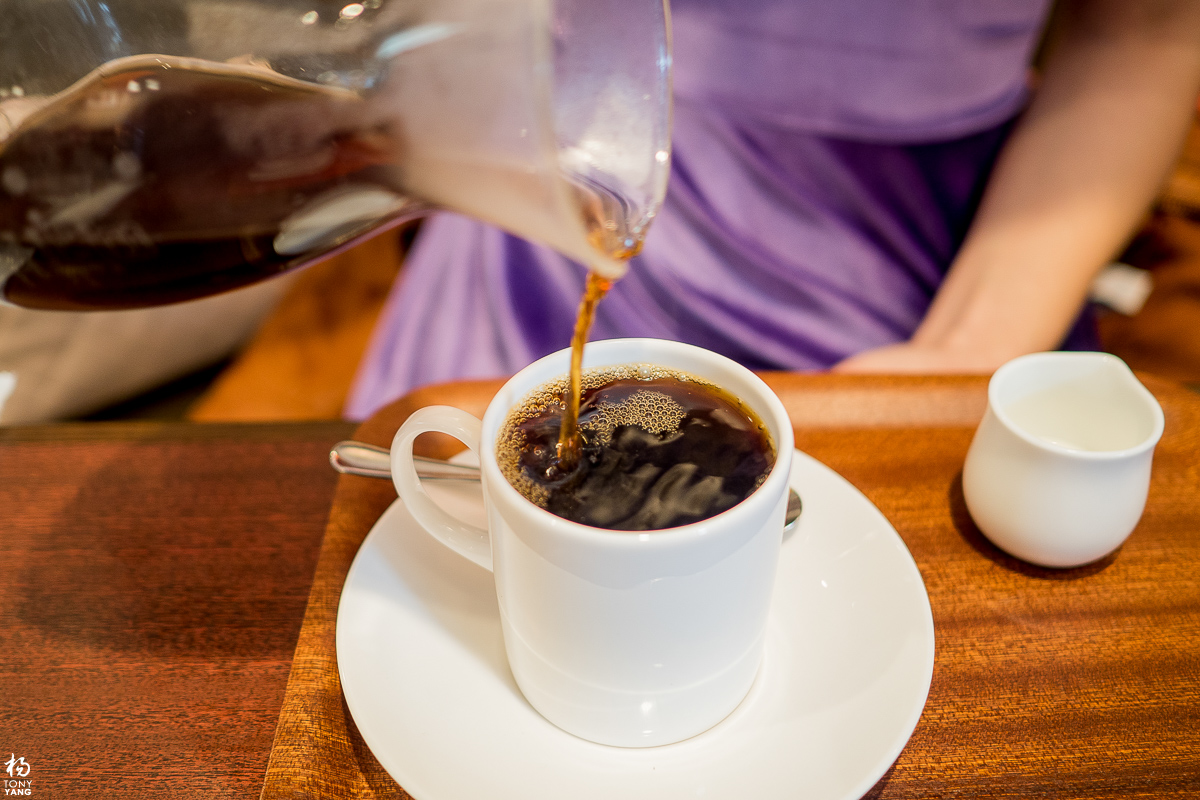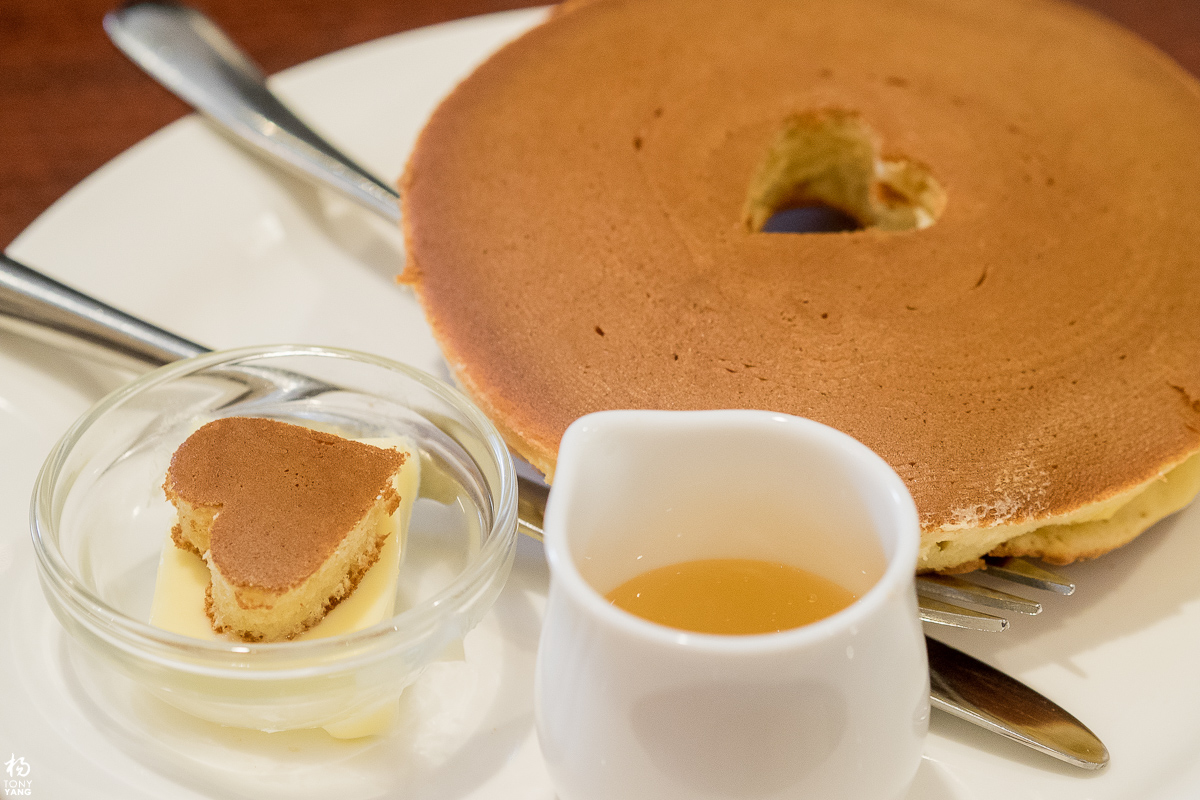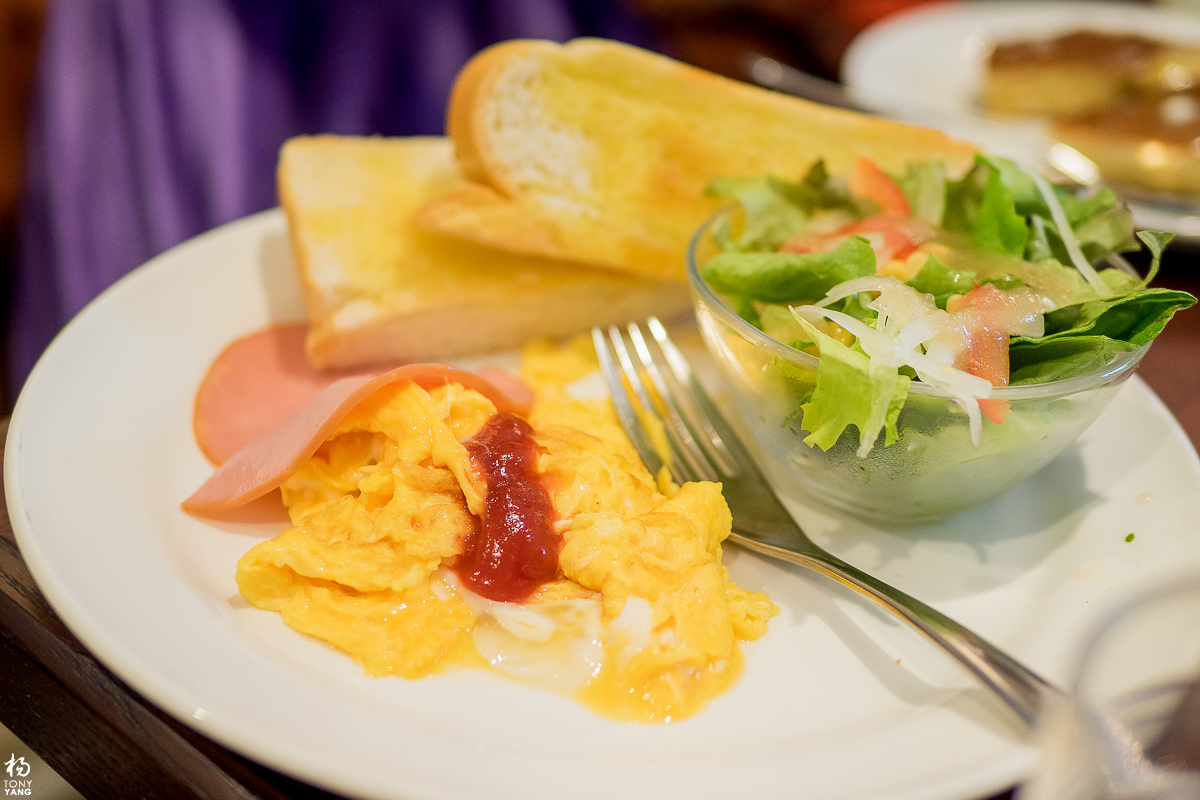 In the morning we went to Ueno Park to see Cherry Blossoms where we had Sakura flavored ice cream, and watched a kimono fashion show while Olya wore something with a more American taste by Hardley Dangerous.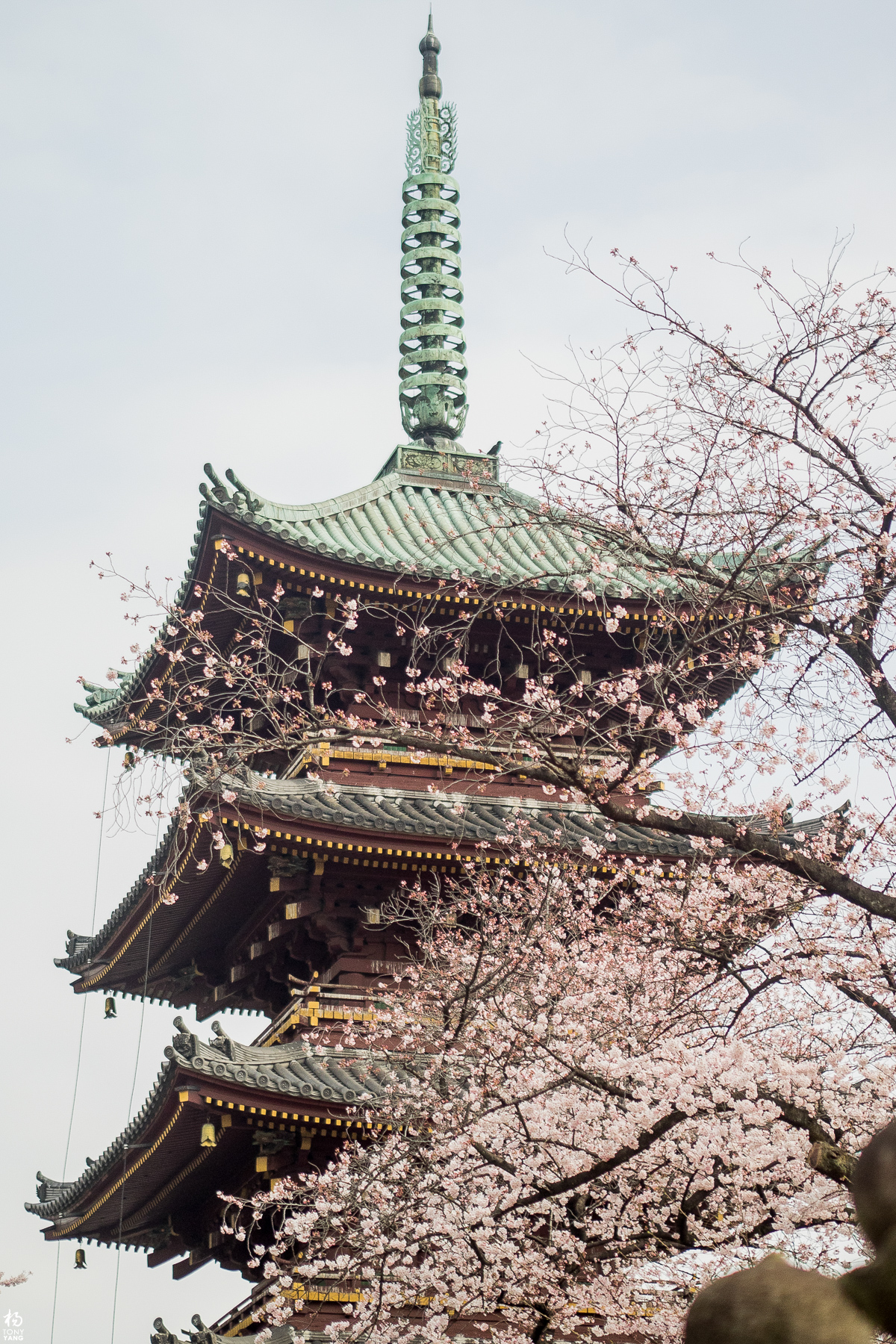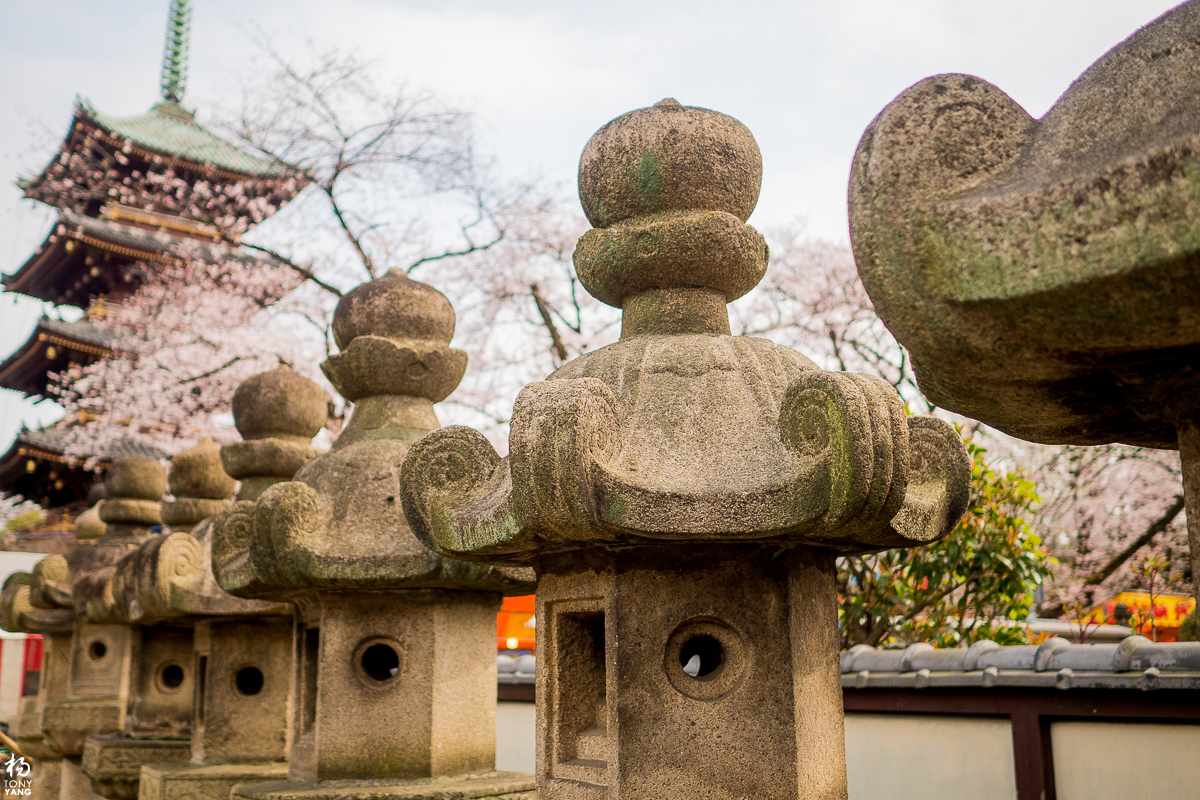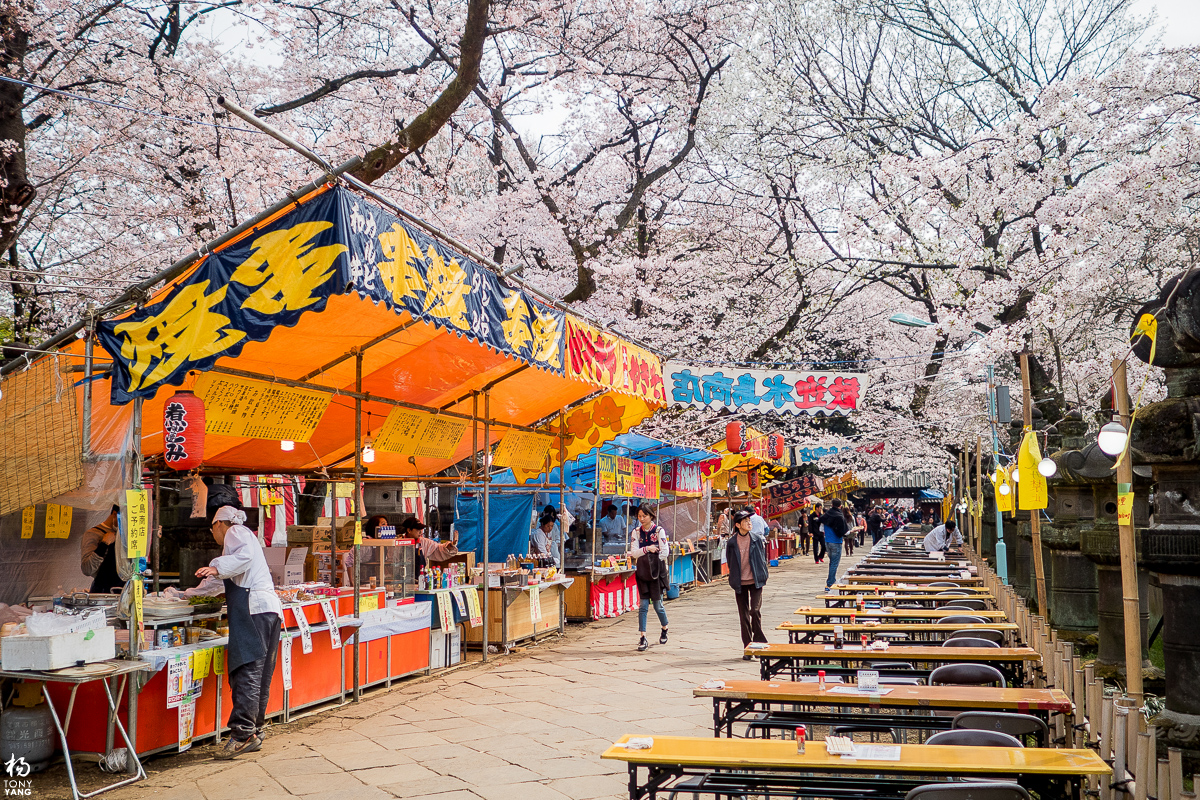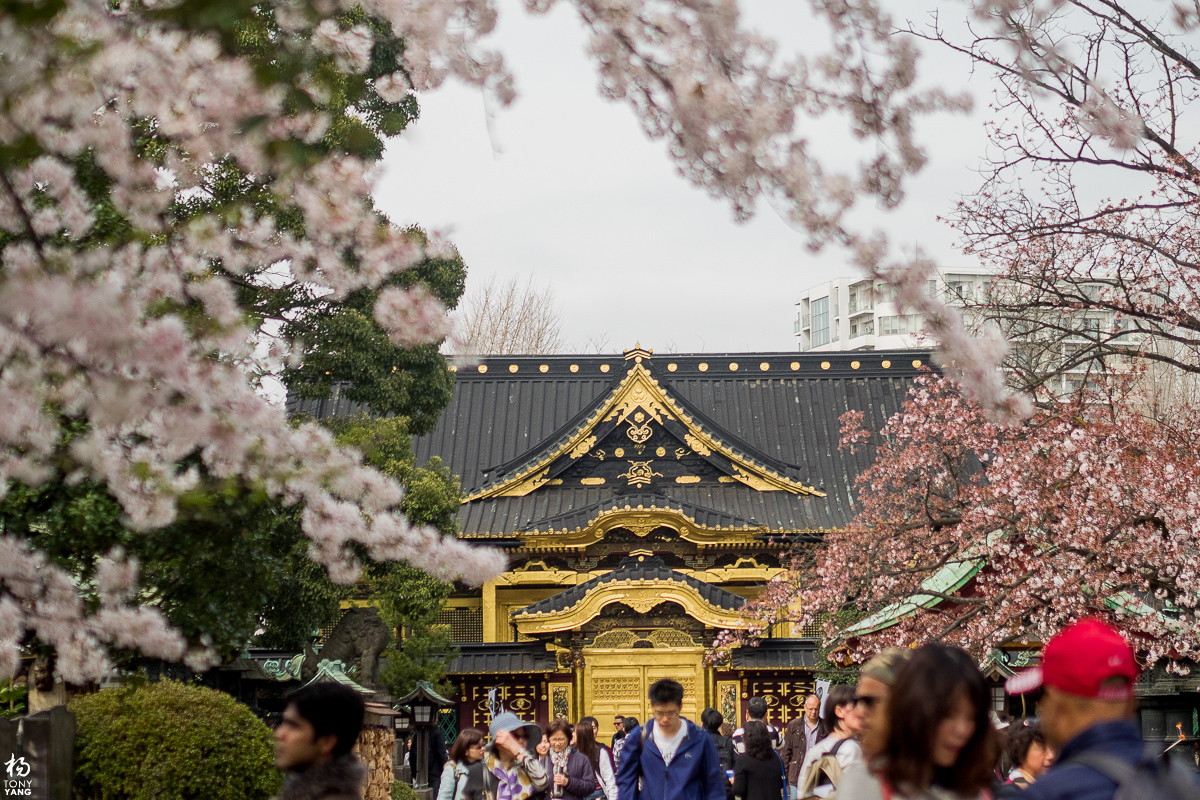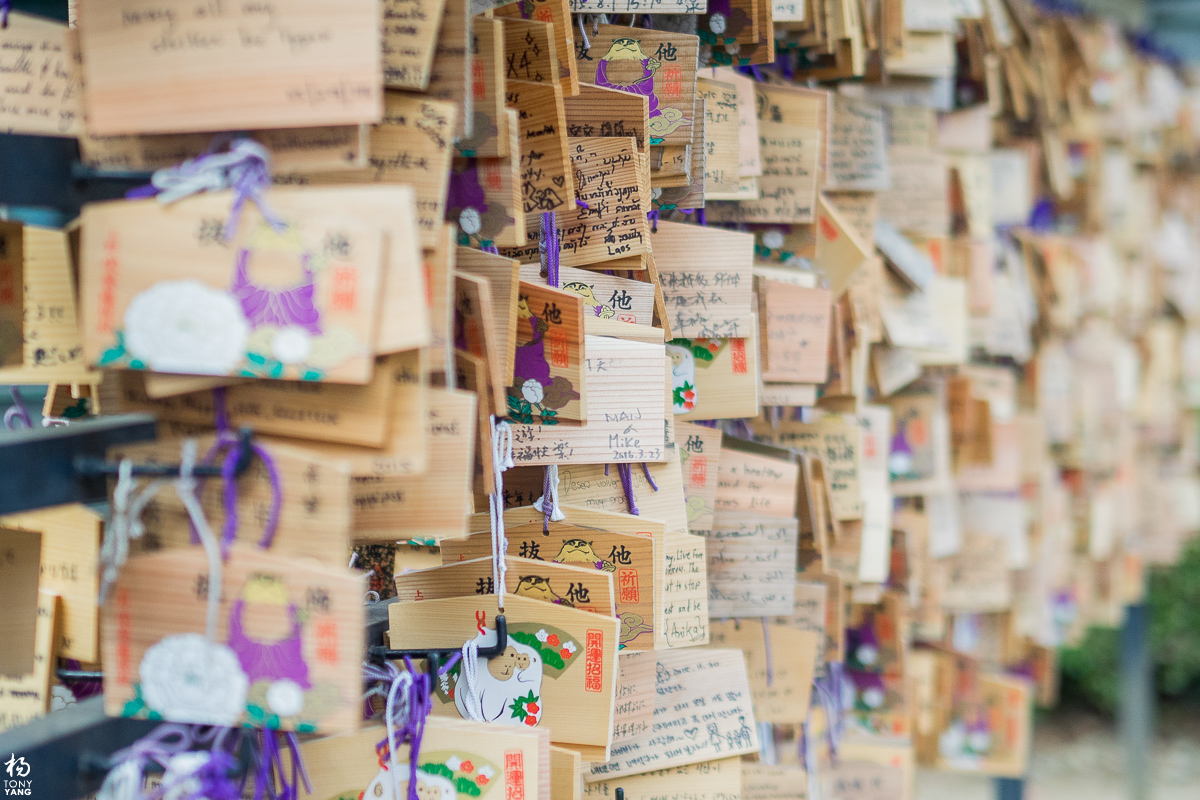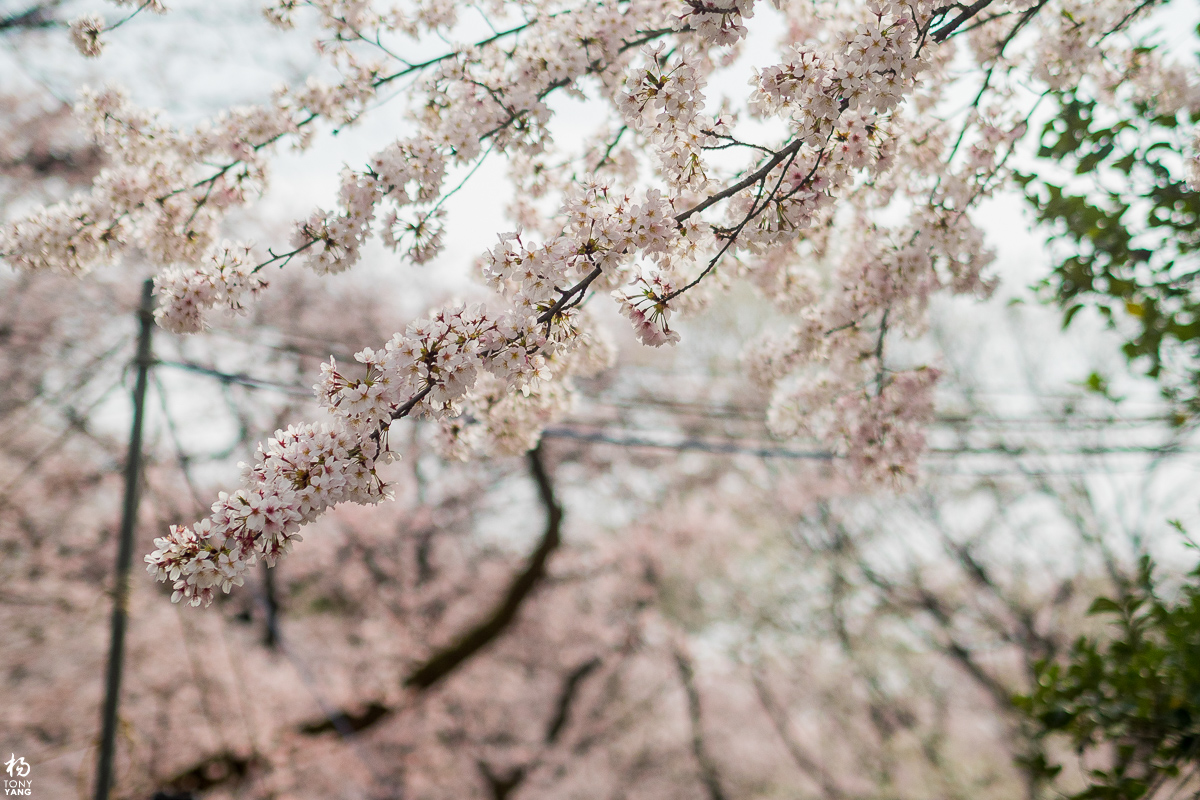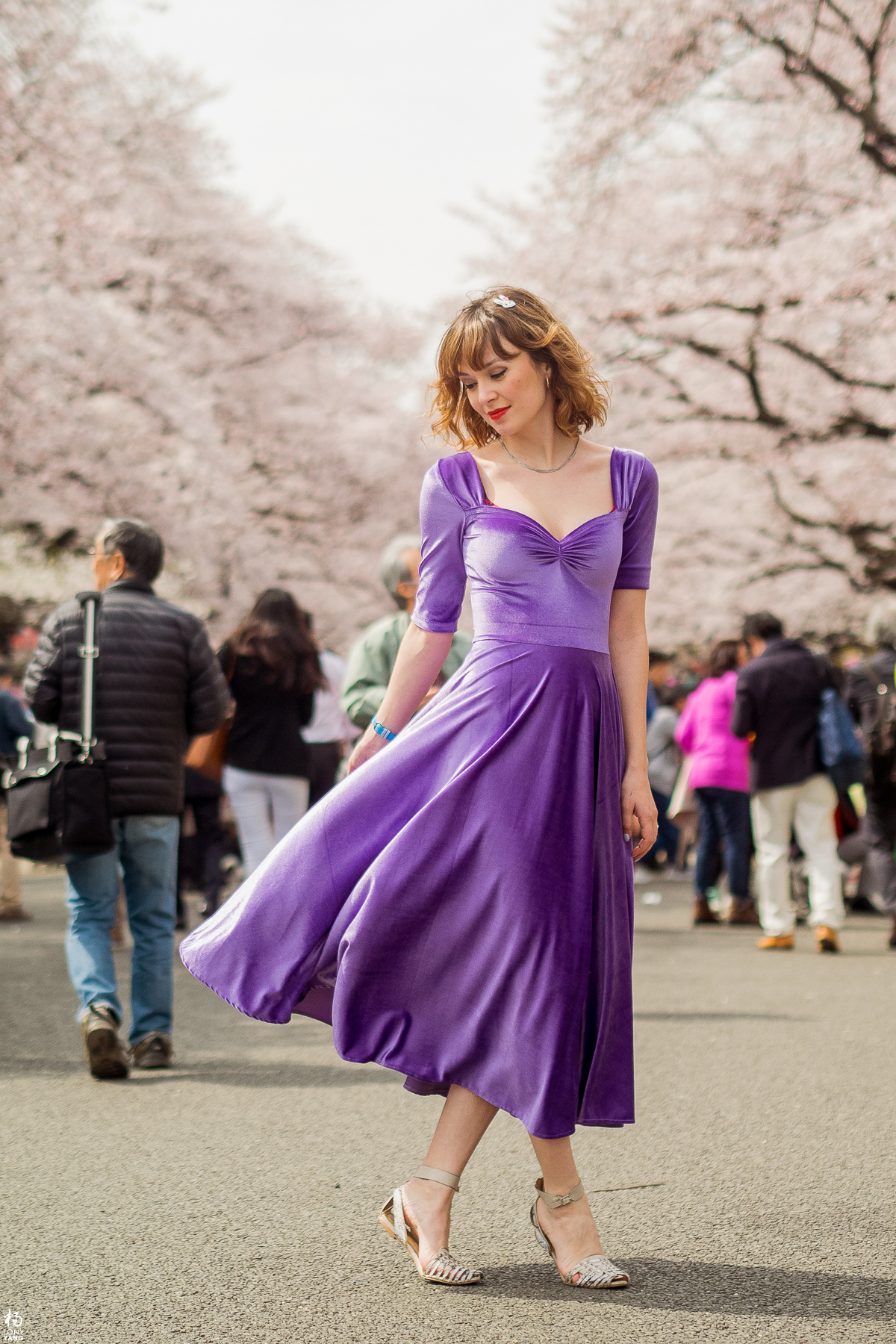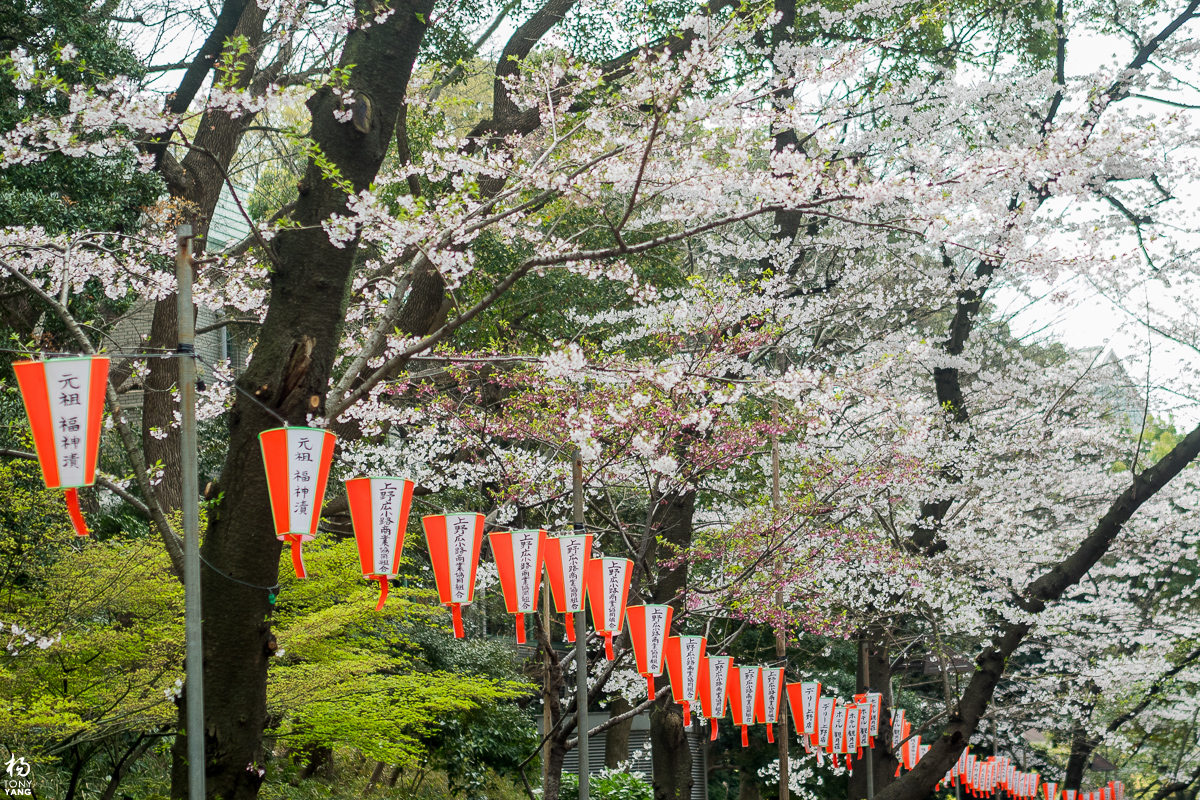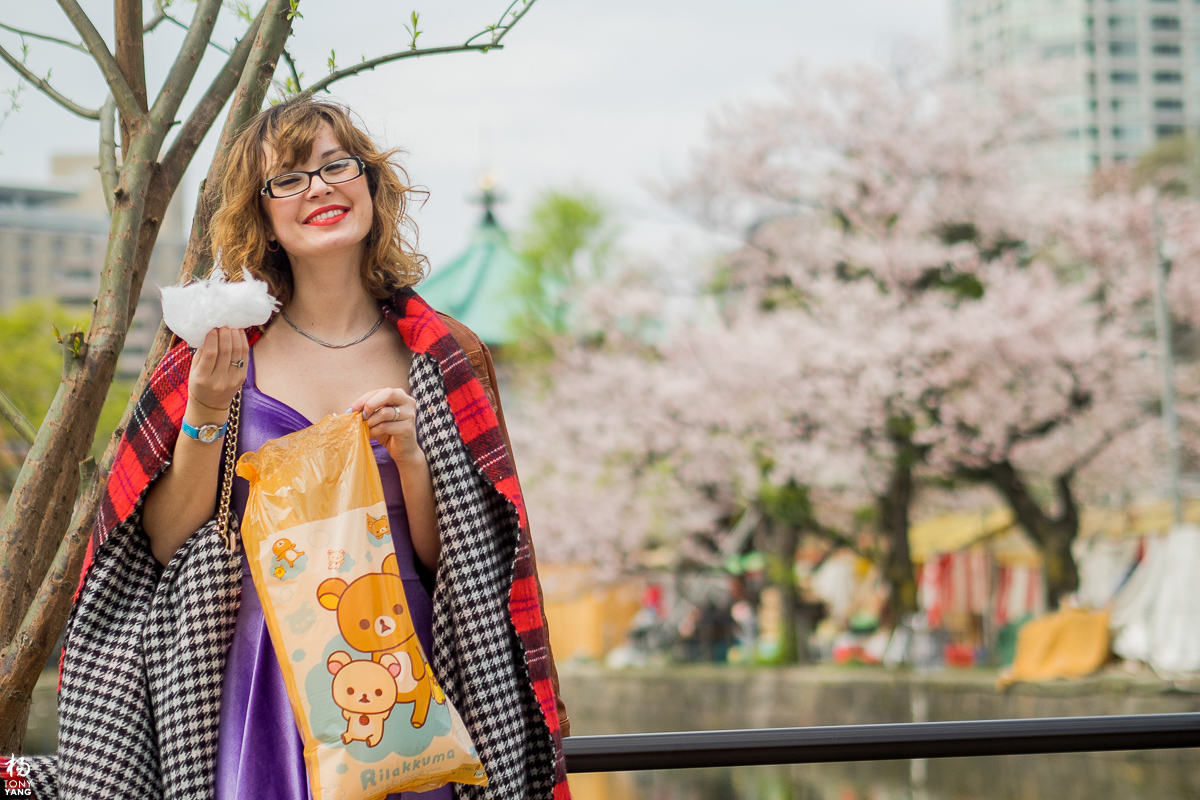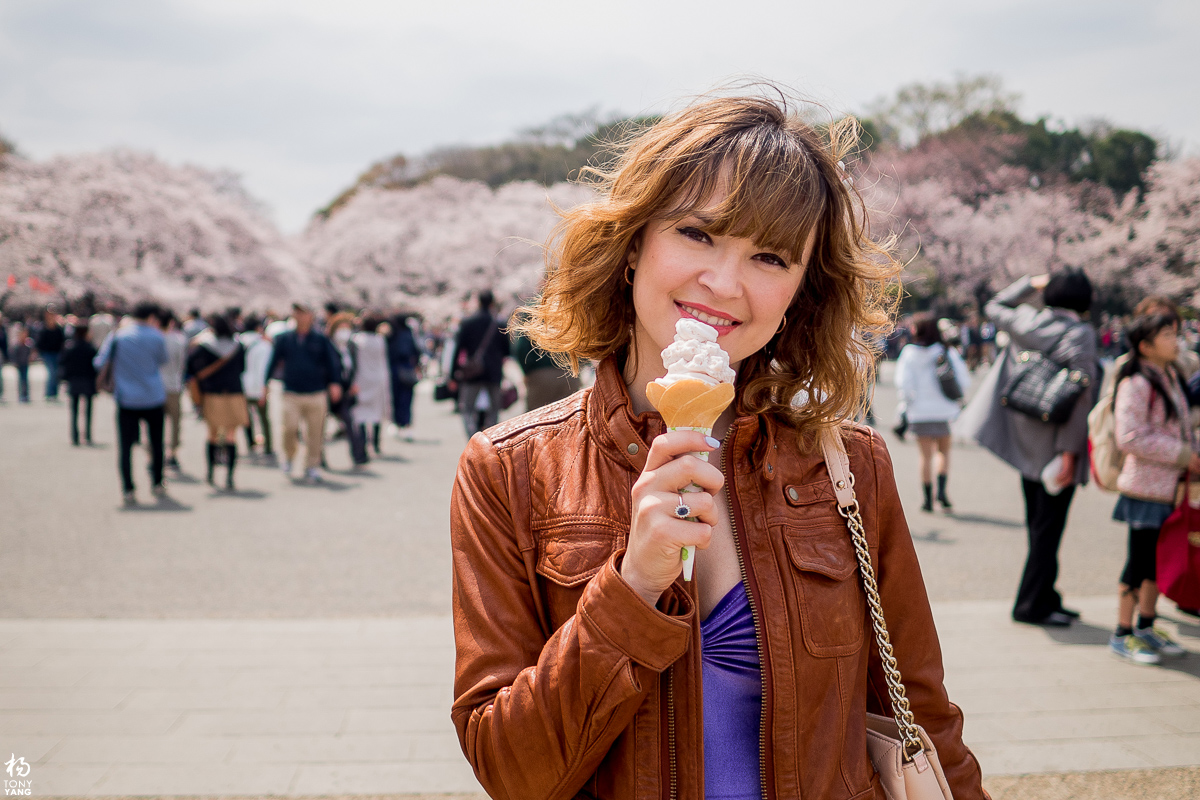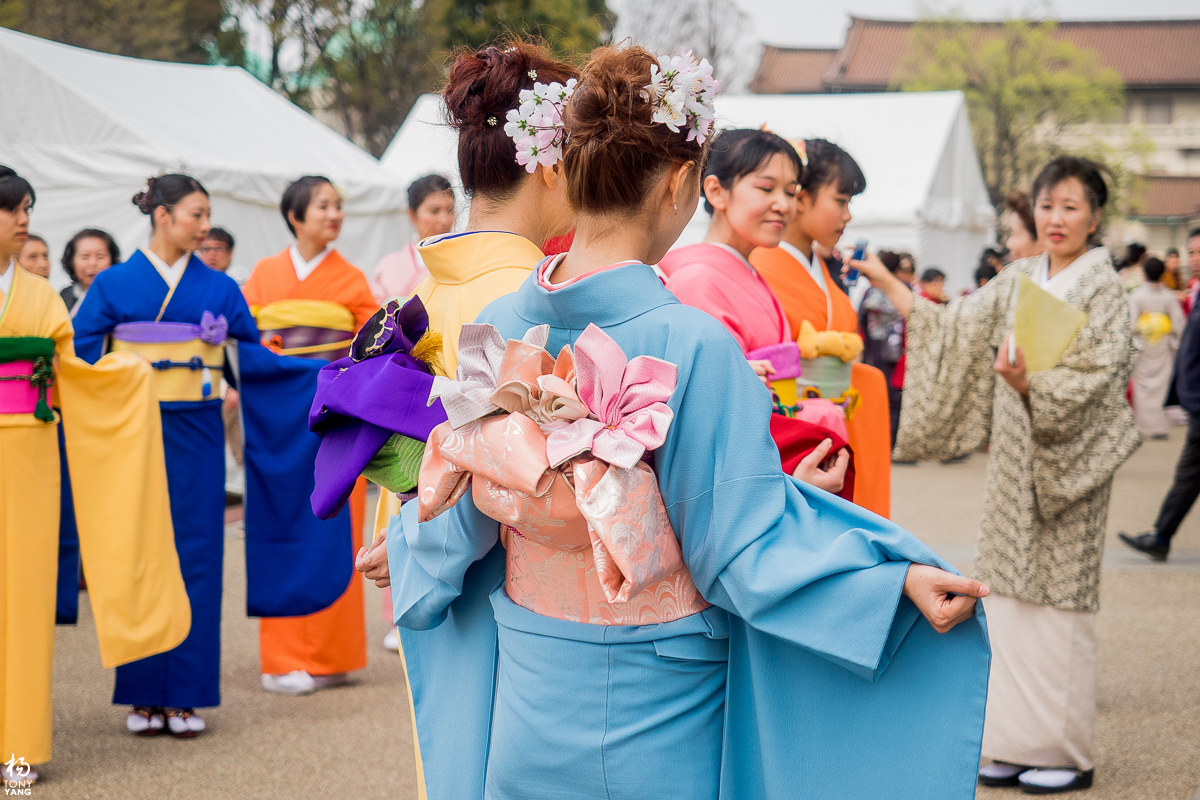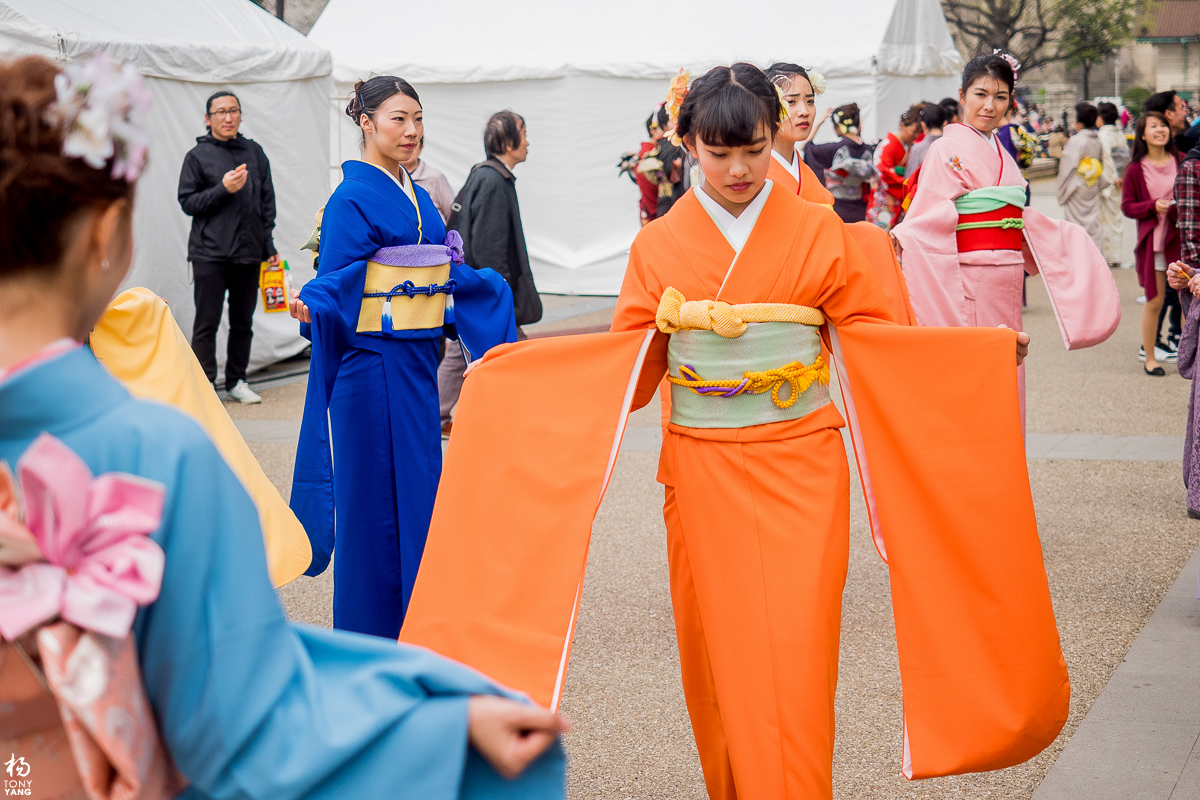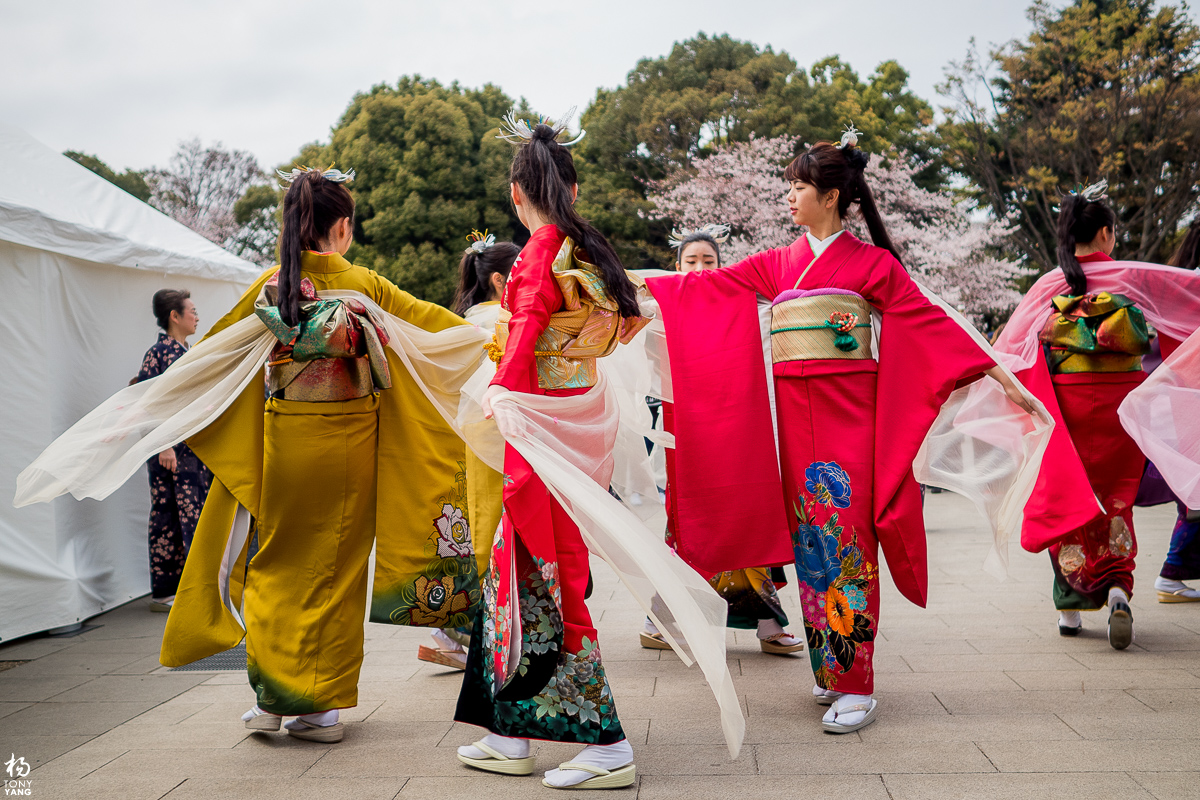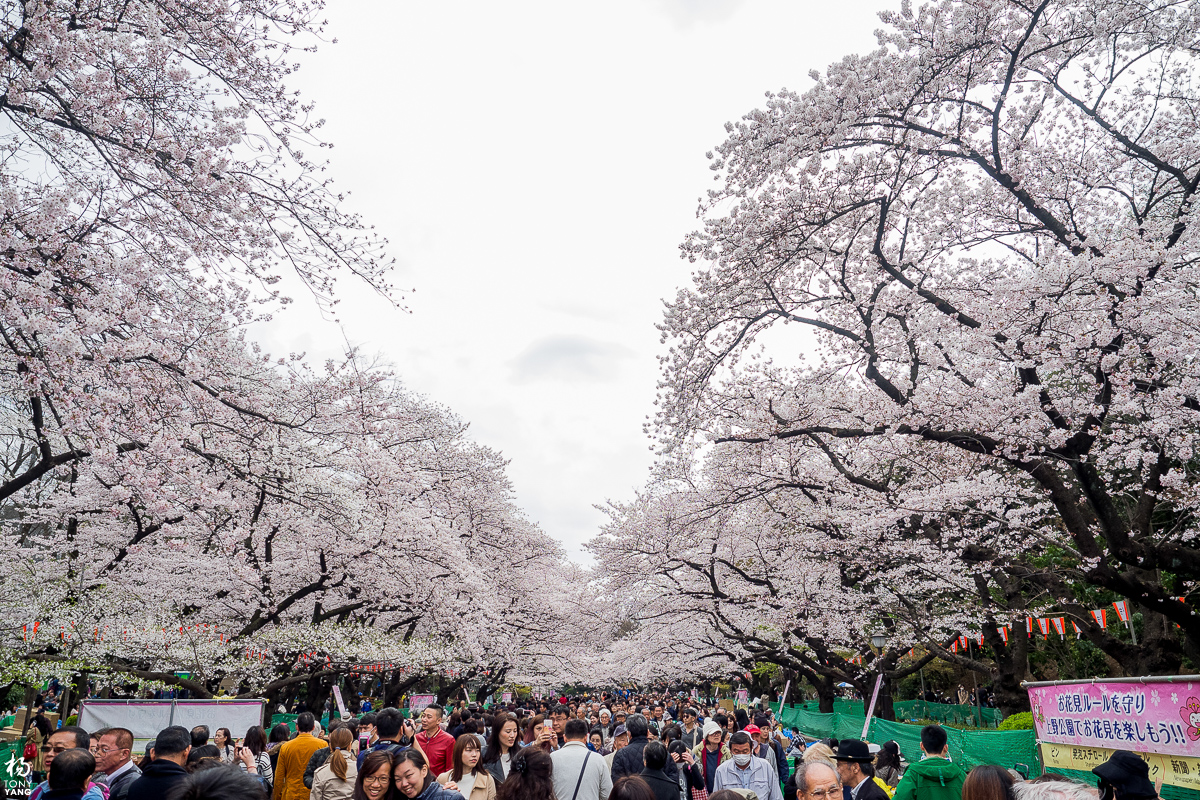 Our drive to Hakone took us through windy mountain roads, and our first stop was Hakone shrine, famous for the giant red torii that leads into the lake. Hakone is also famous for their natural hot springs, as the town is at the base of Mount Fuji. We decided to take an afternoon at the hot springs and it was very refreshing. Unfortunately the rainy weather prevented us from seeing any of Mount Fuji on this trip.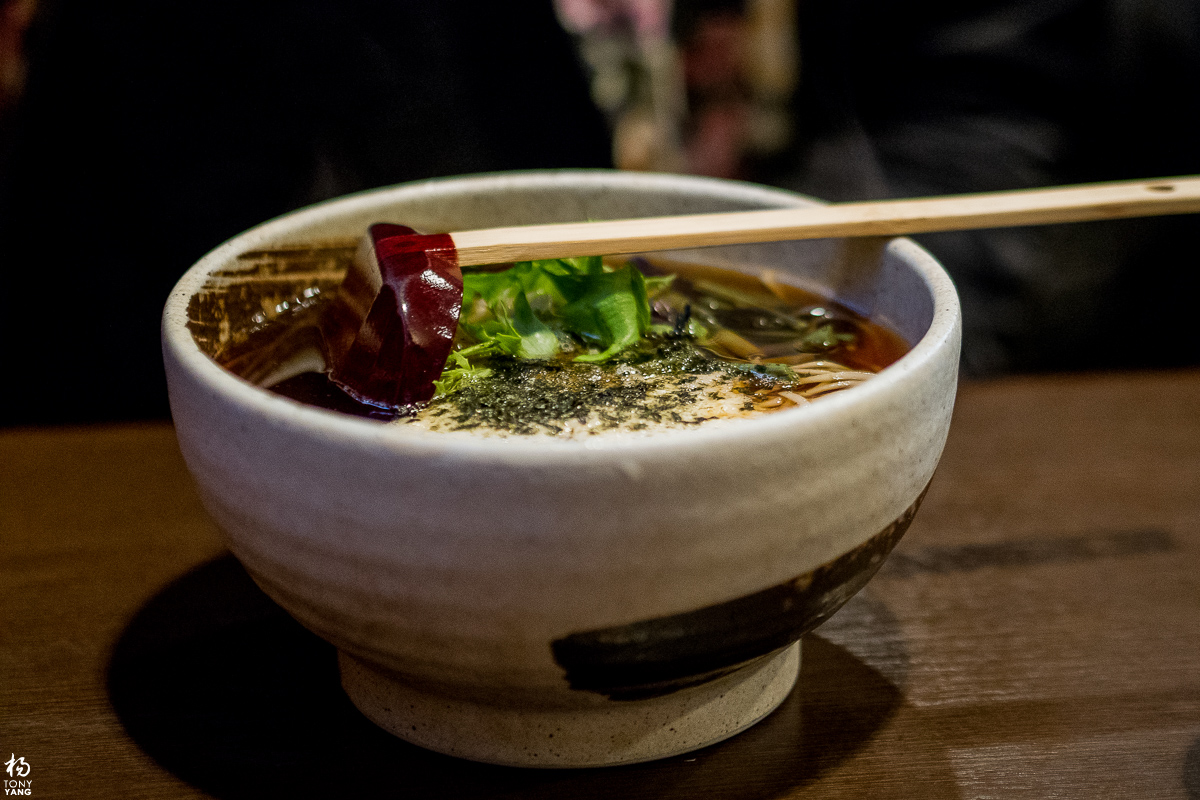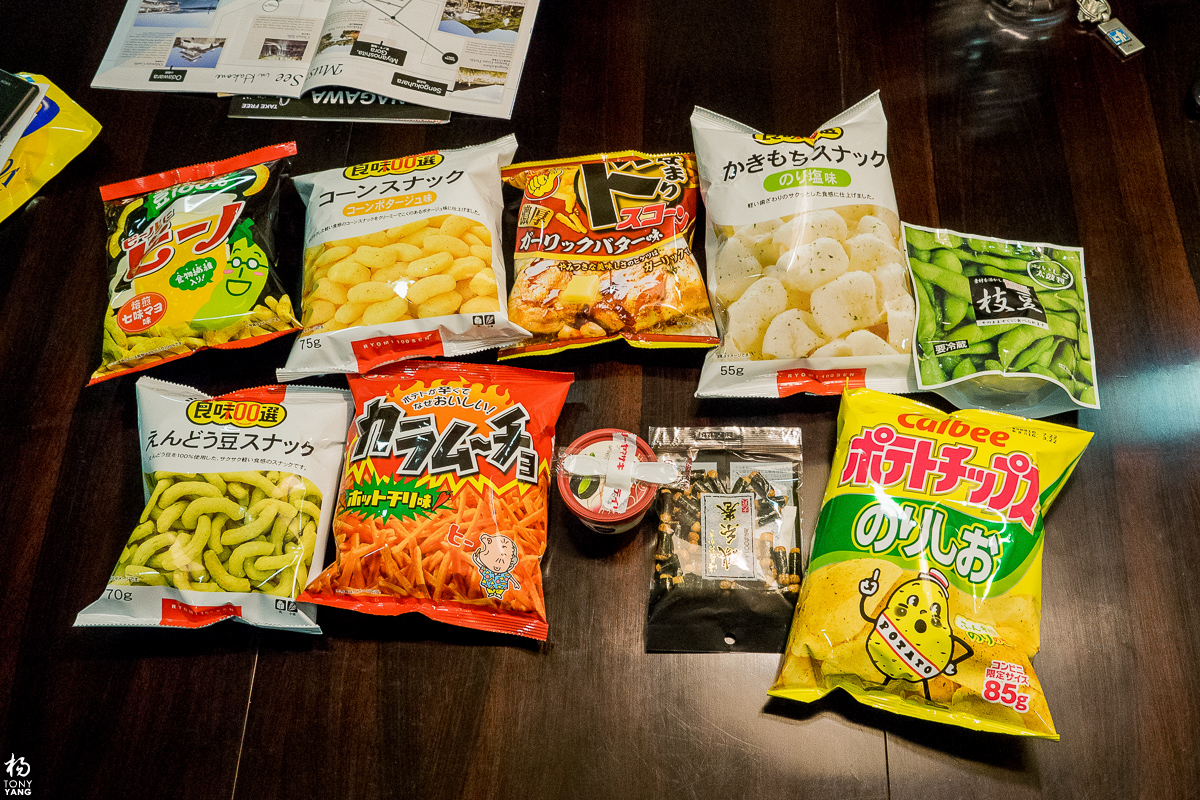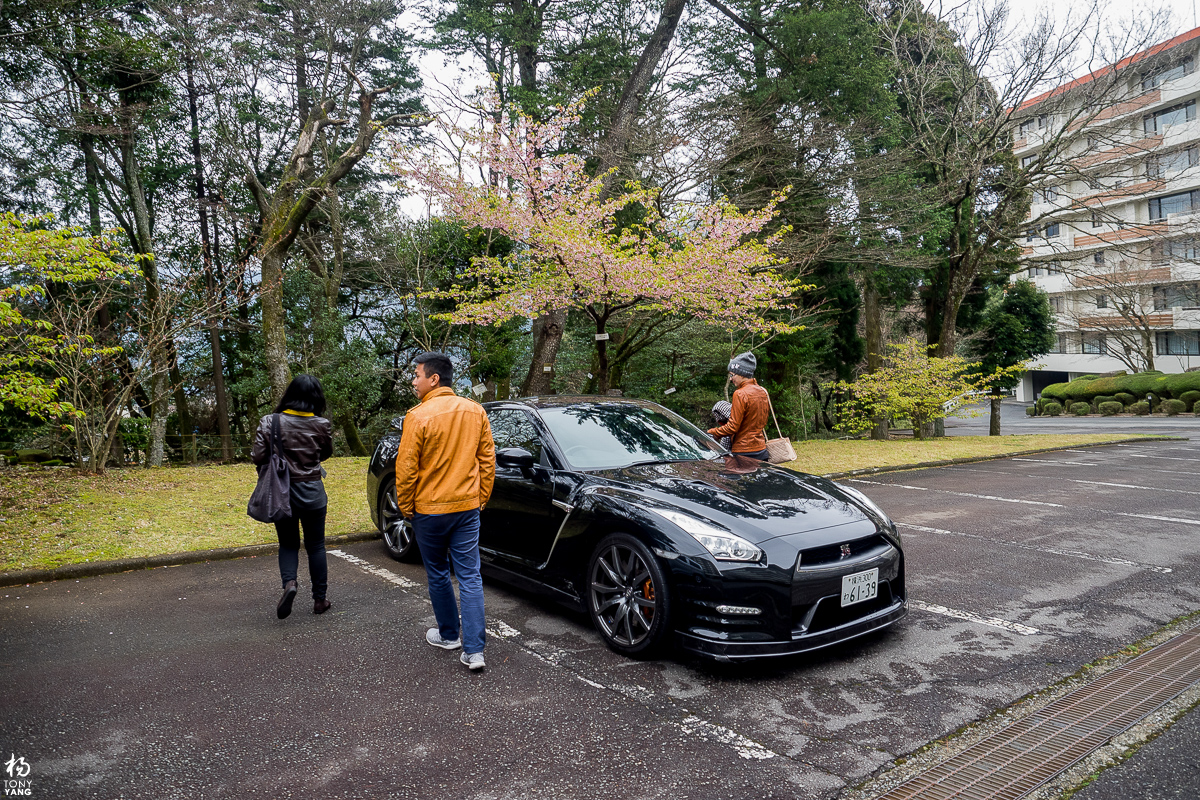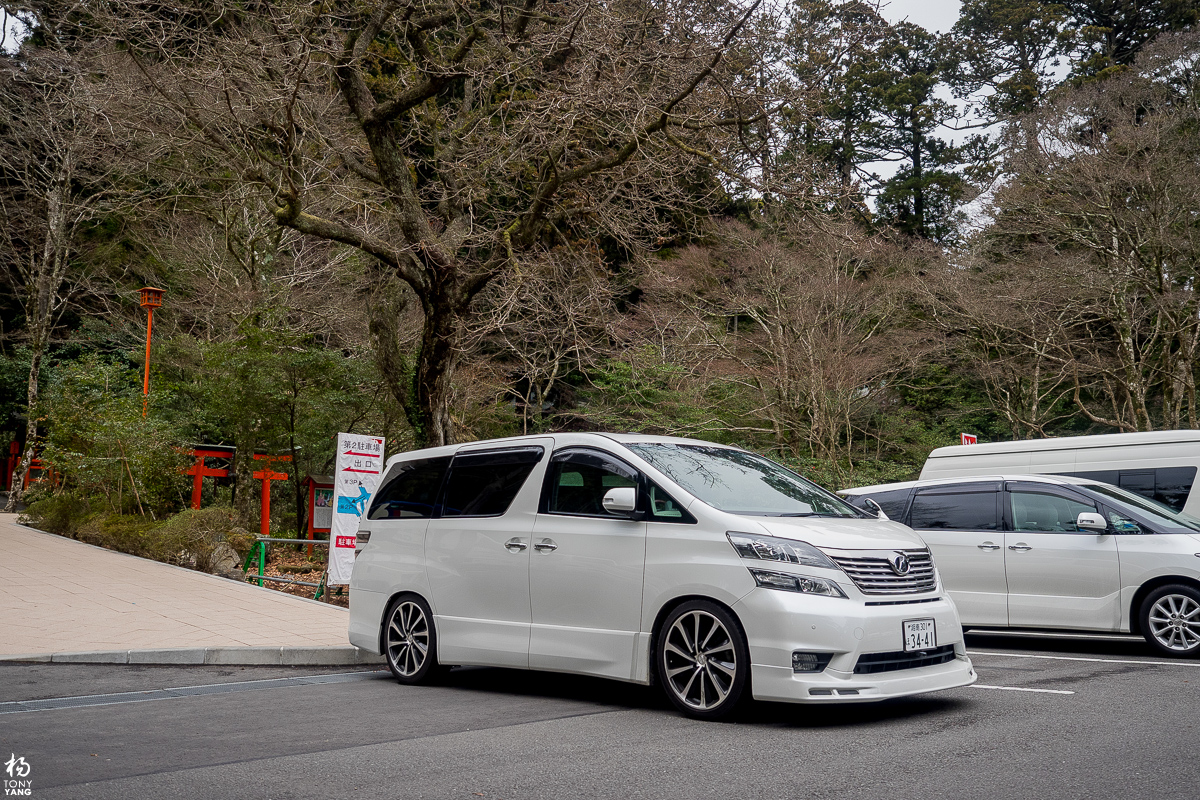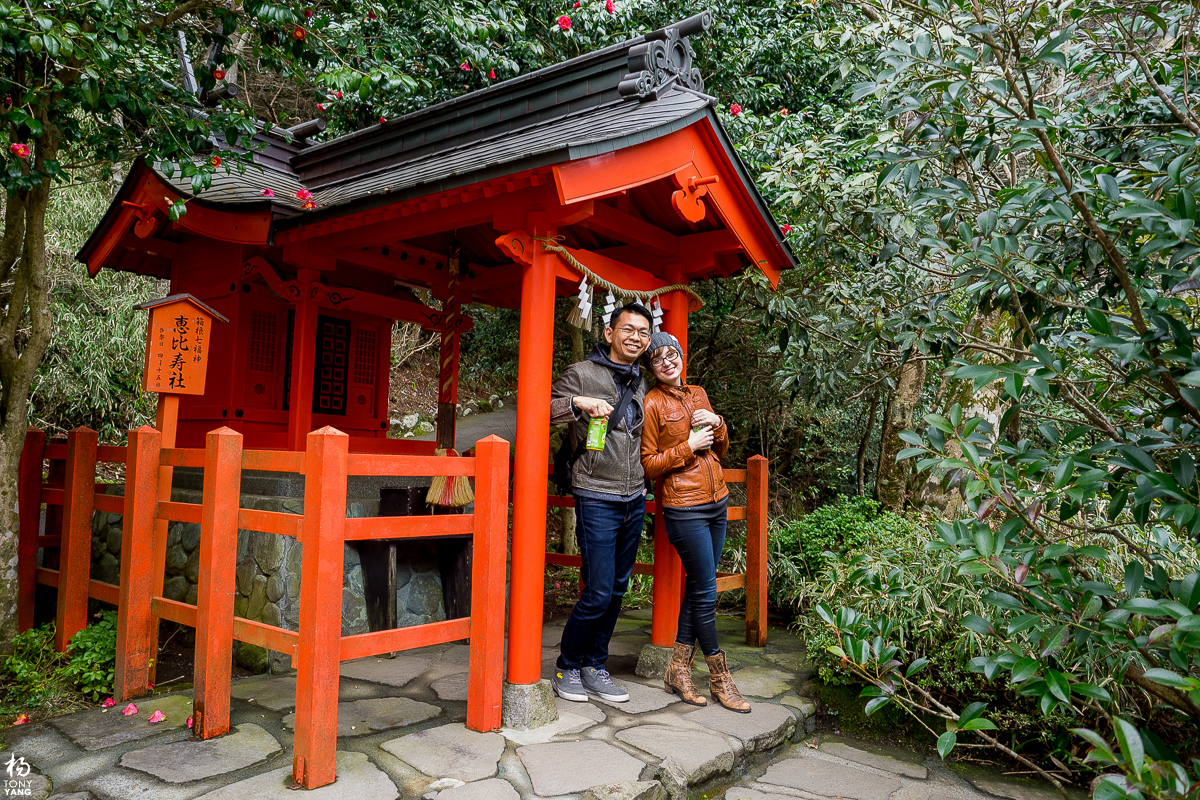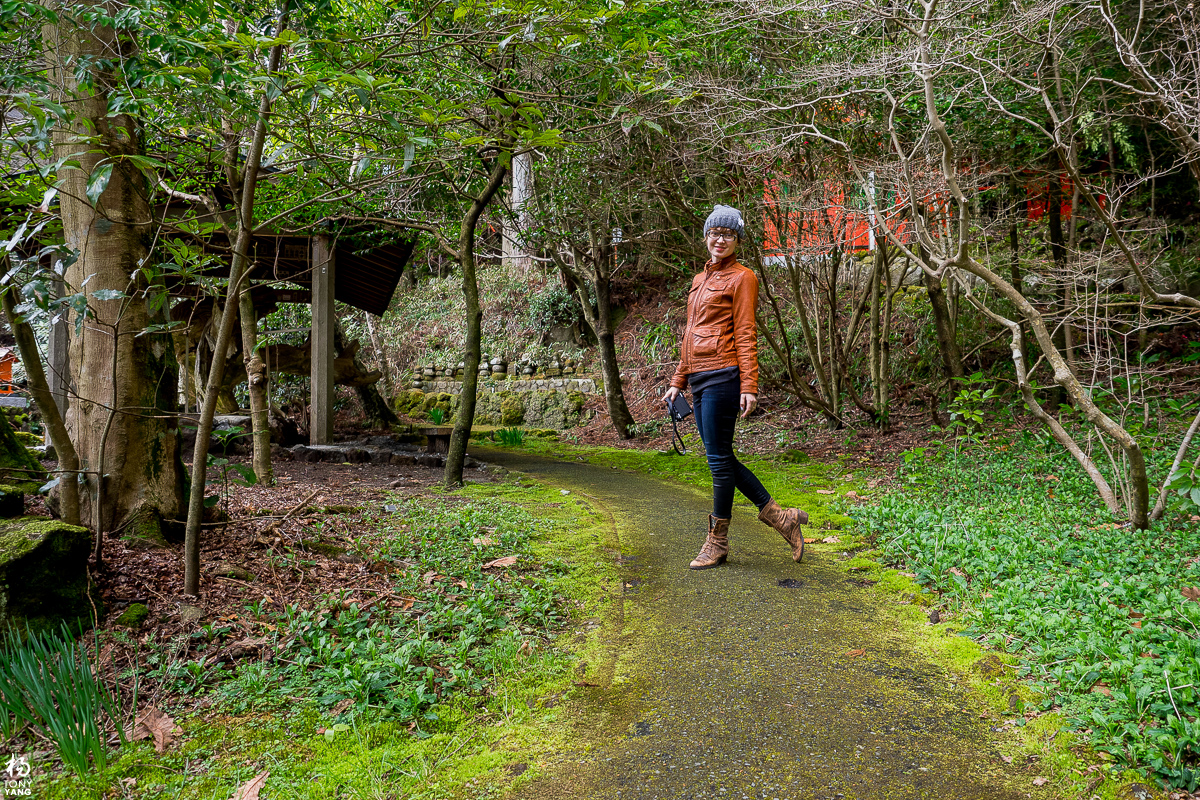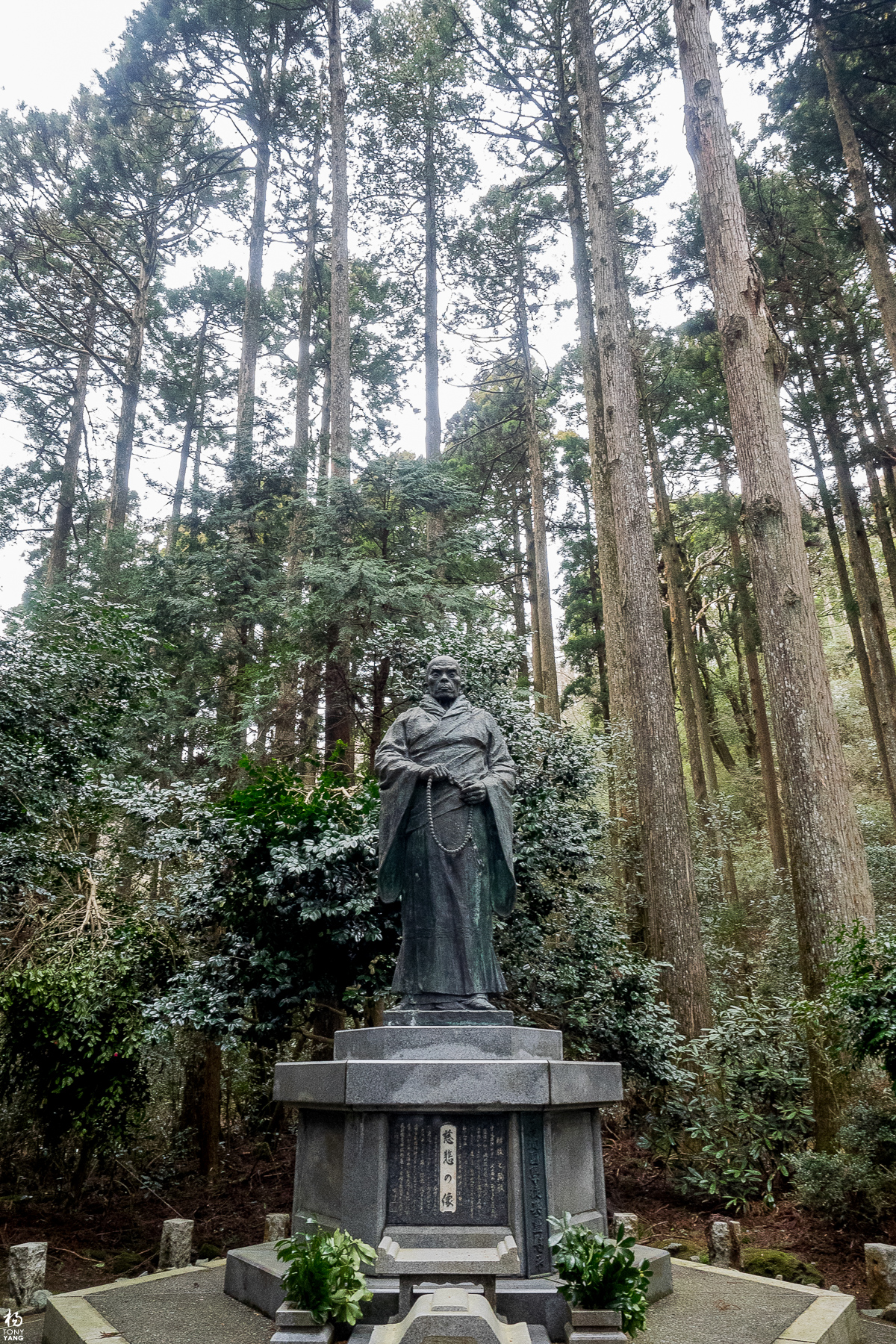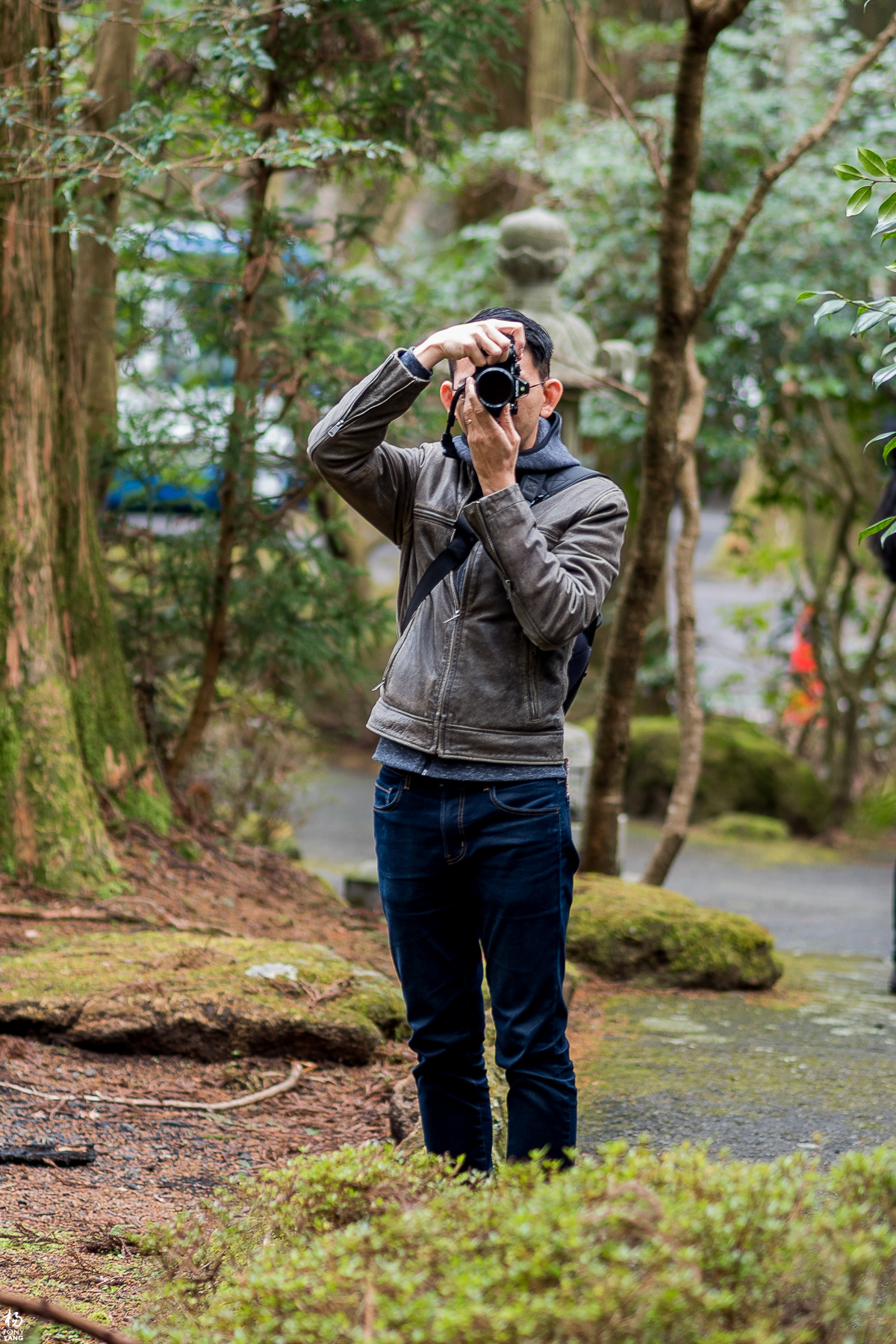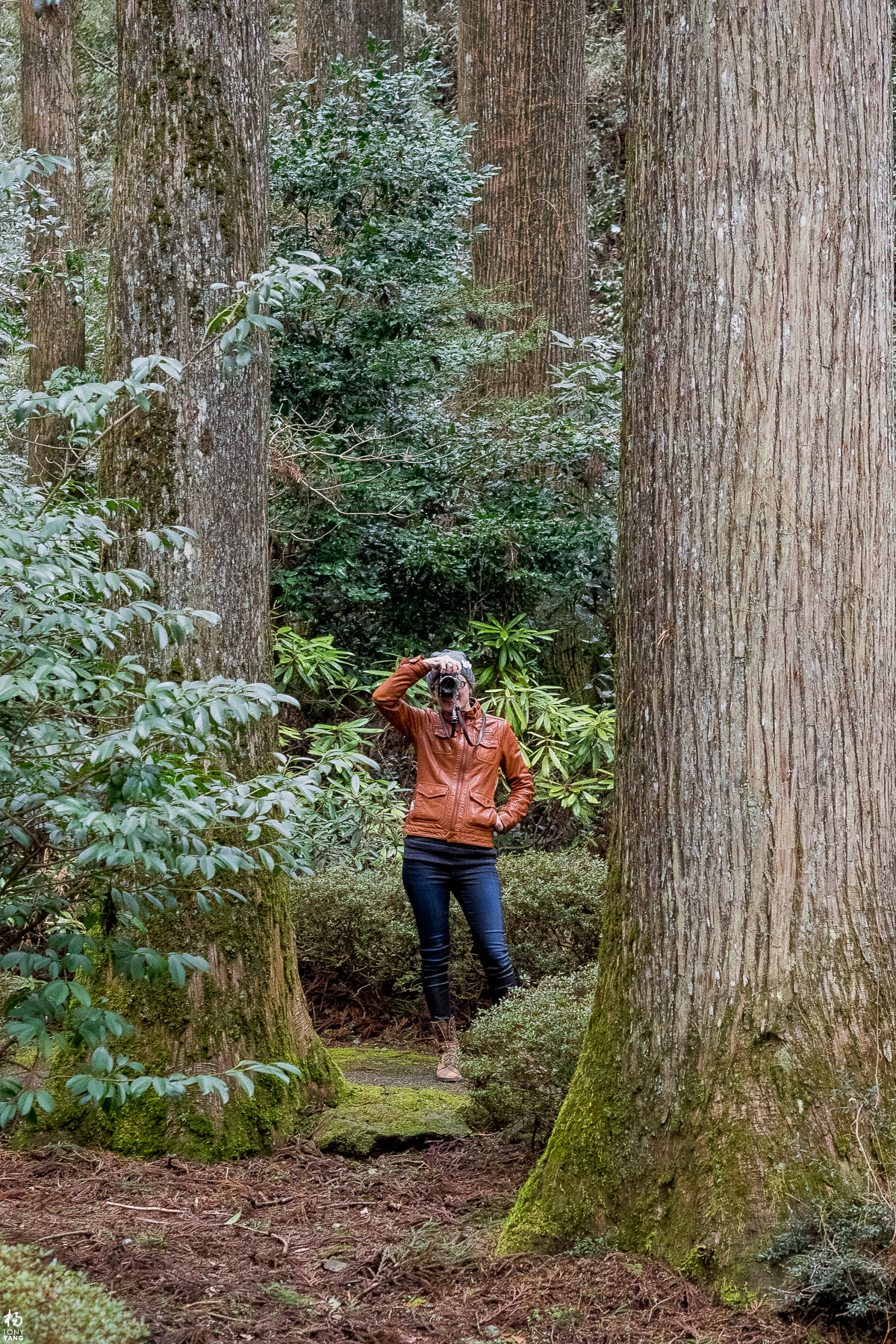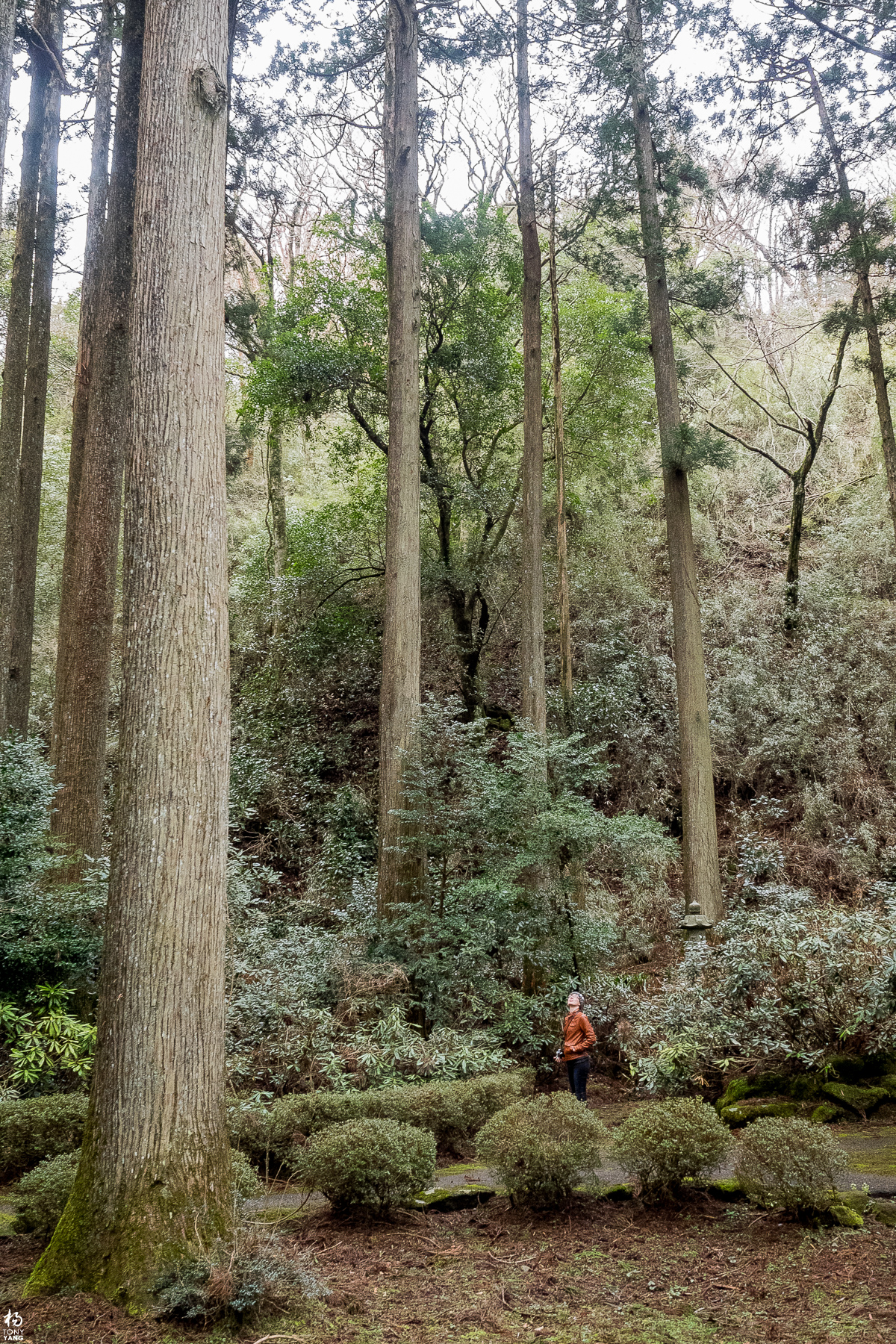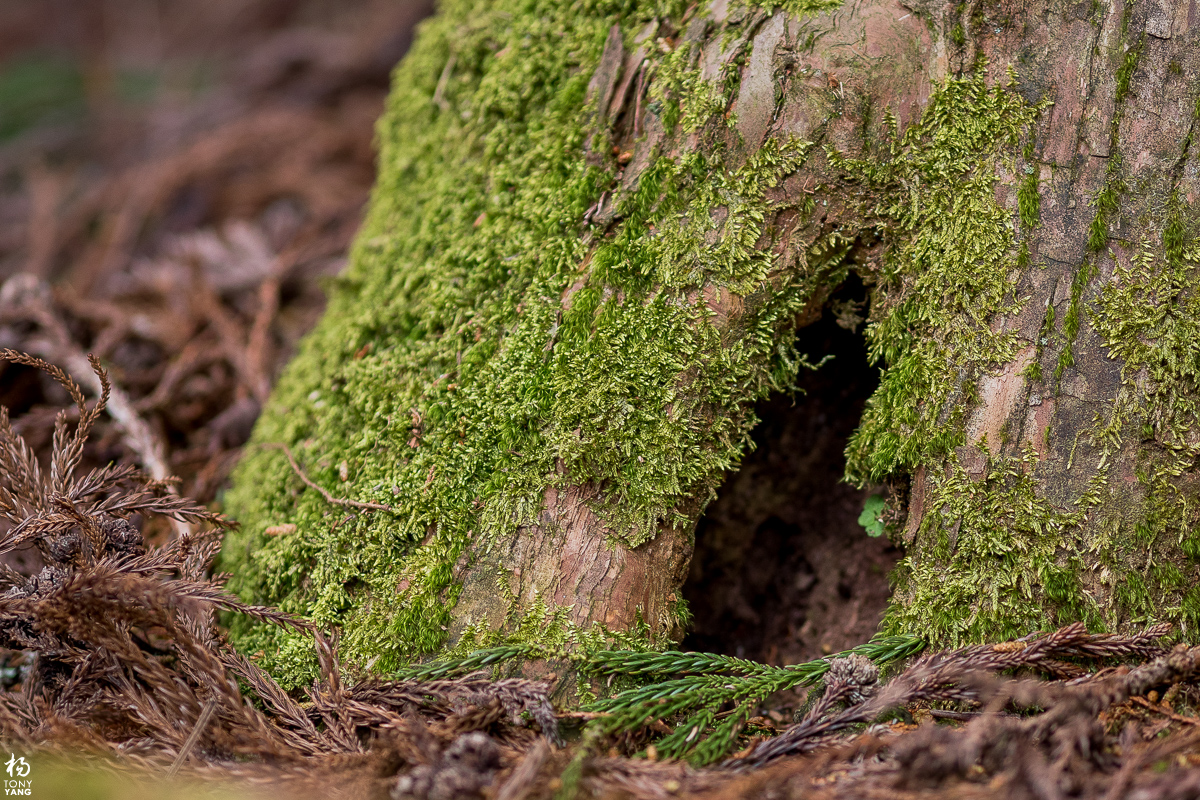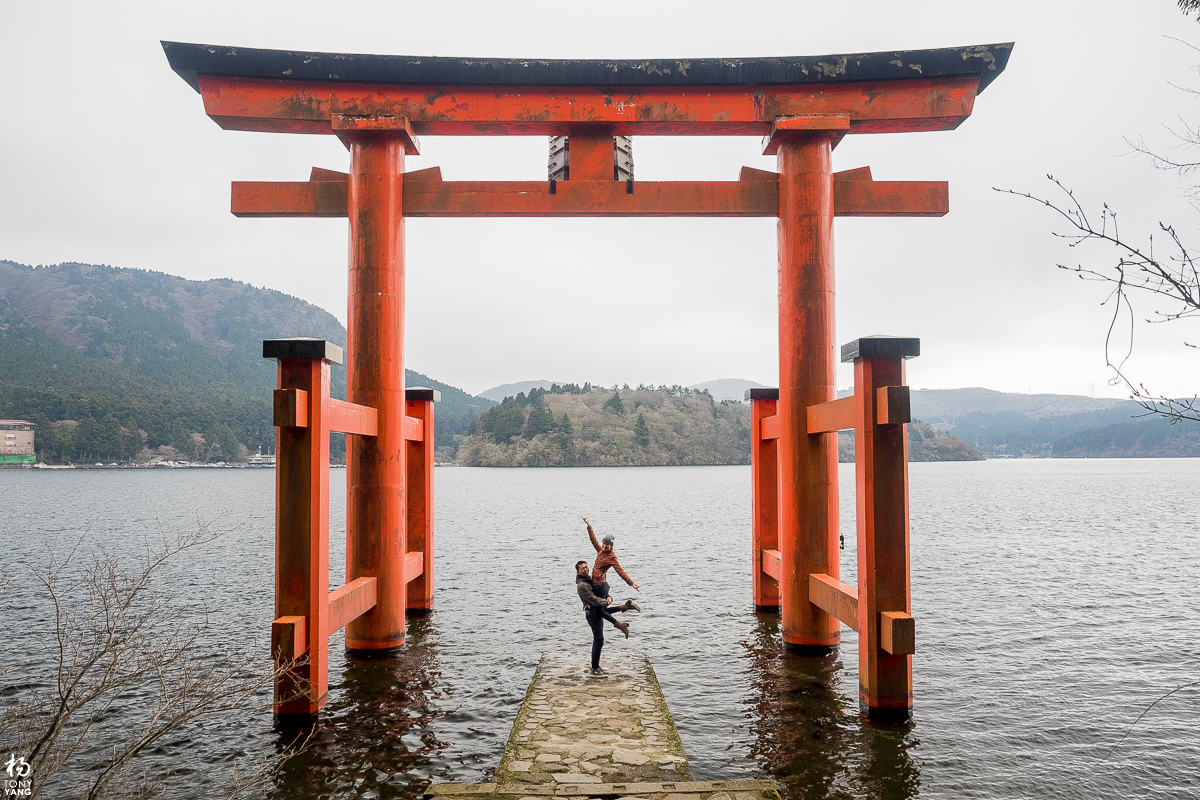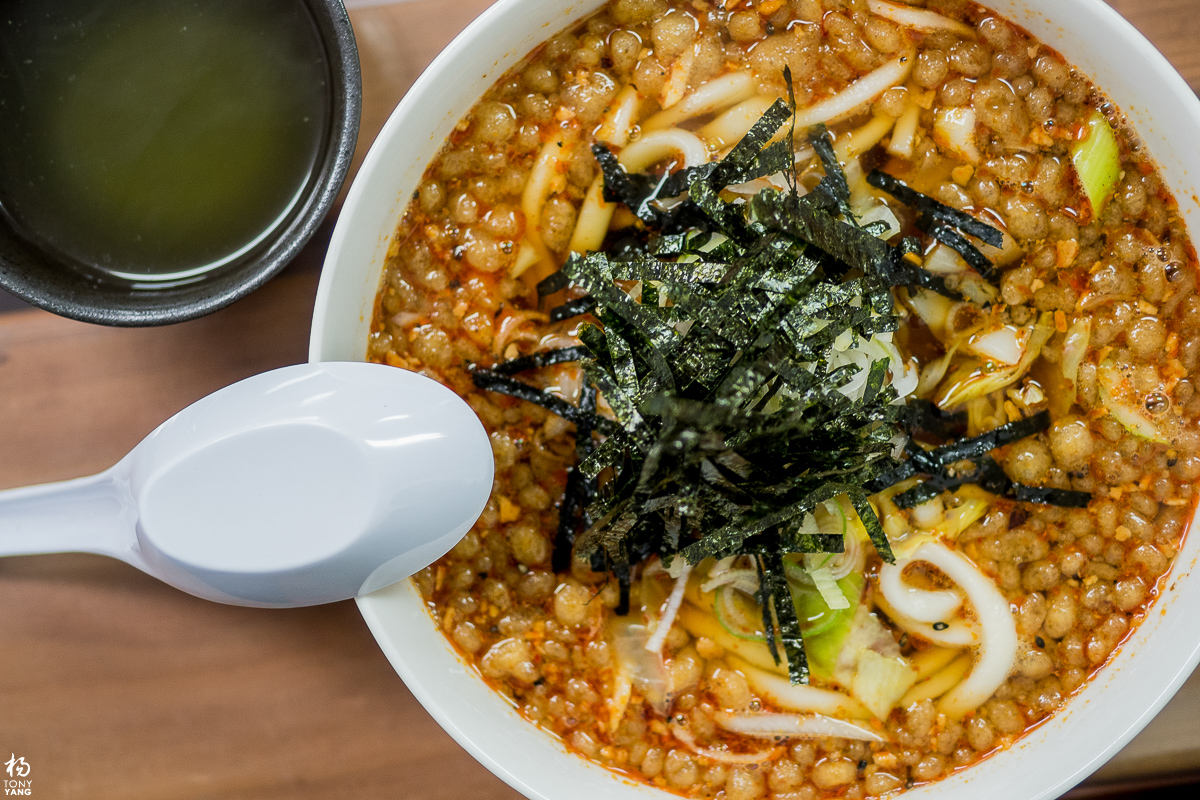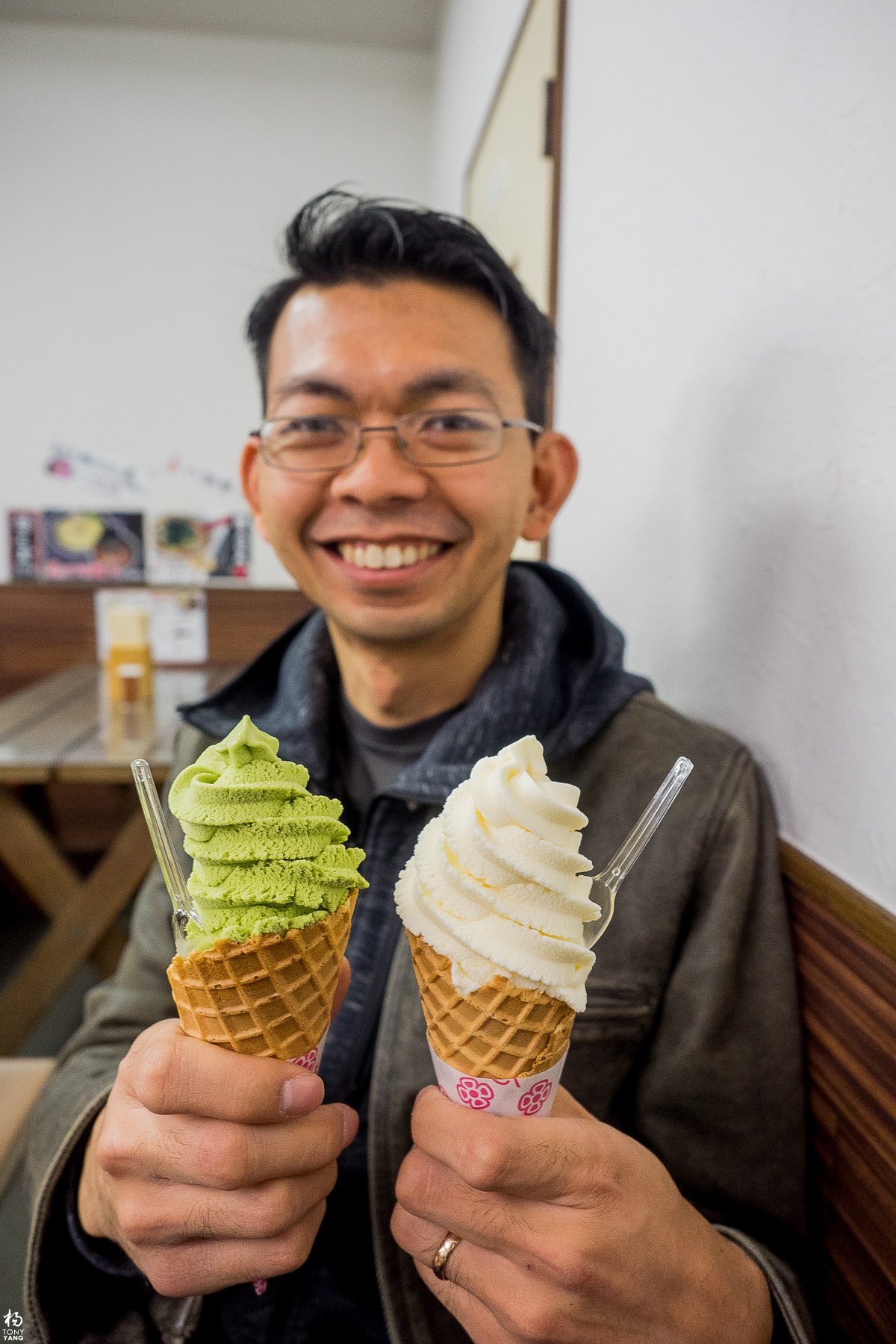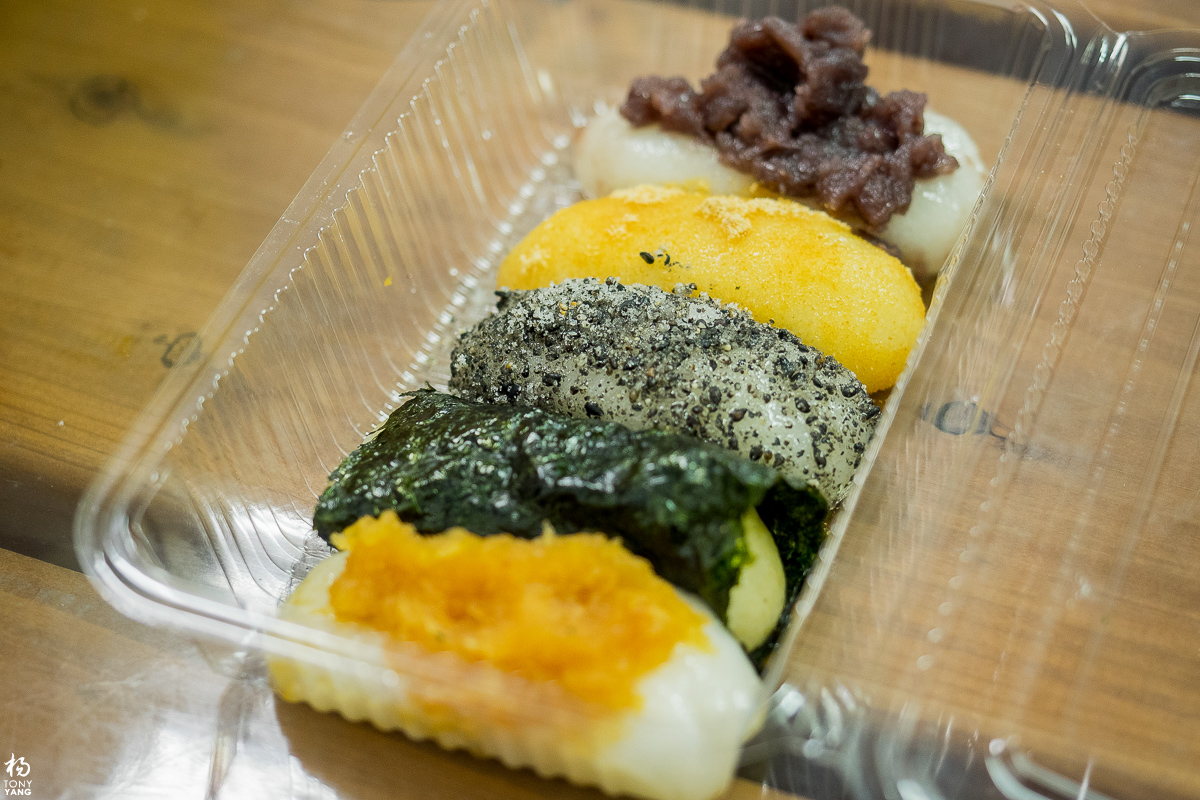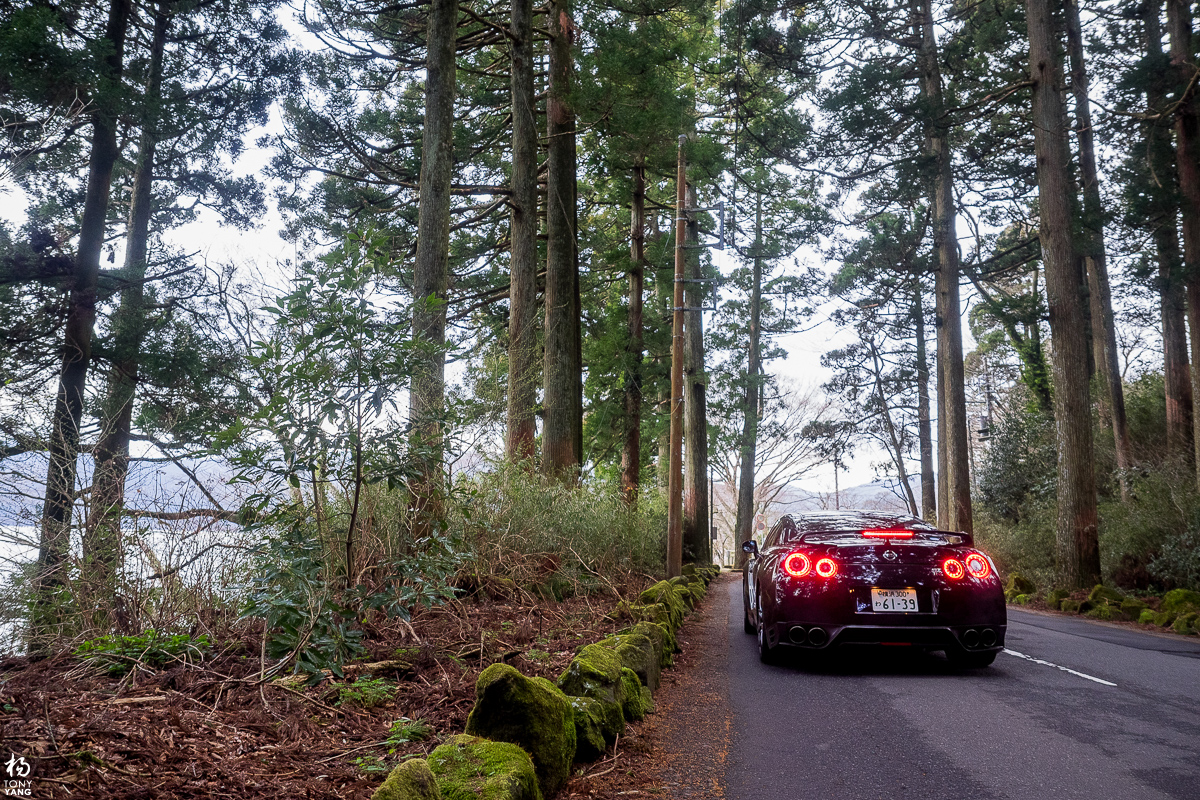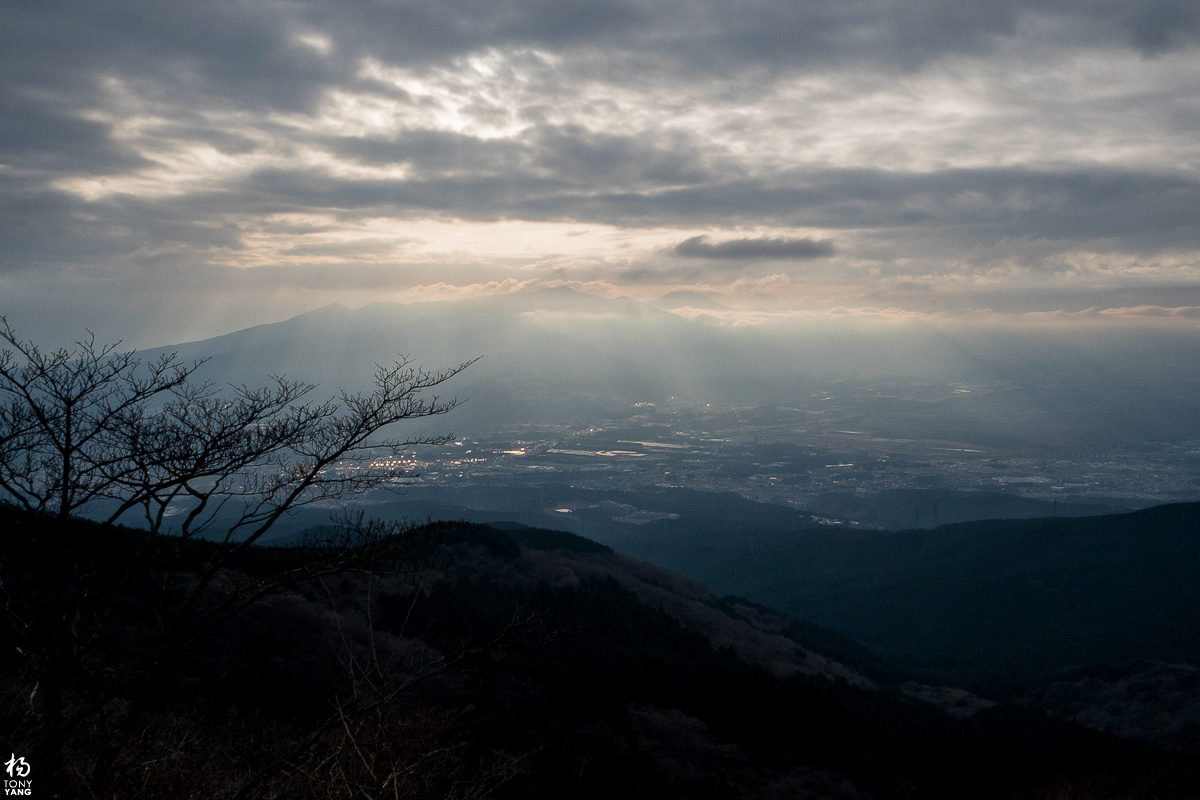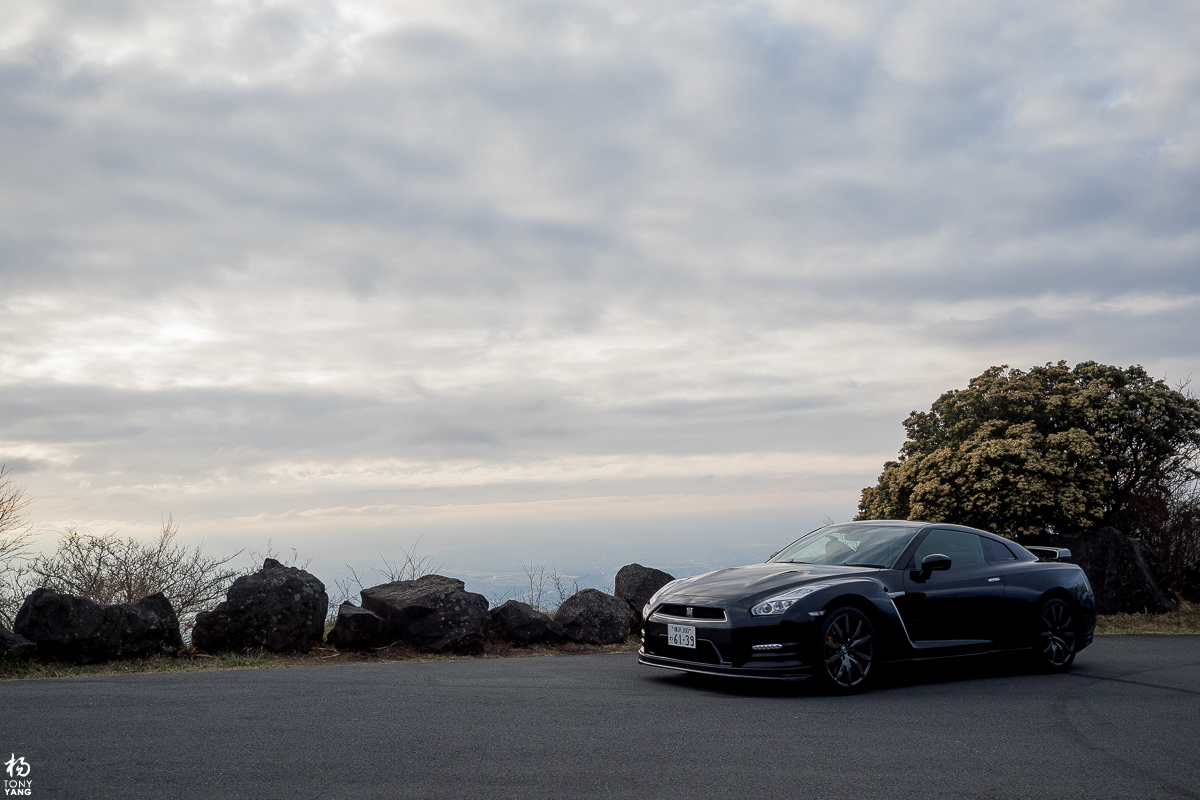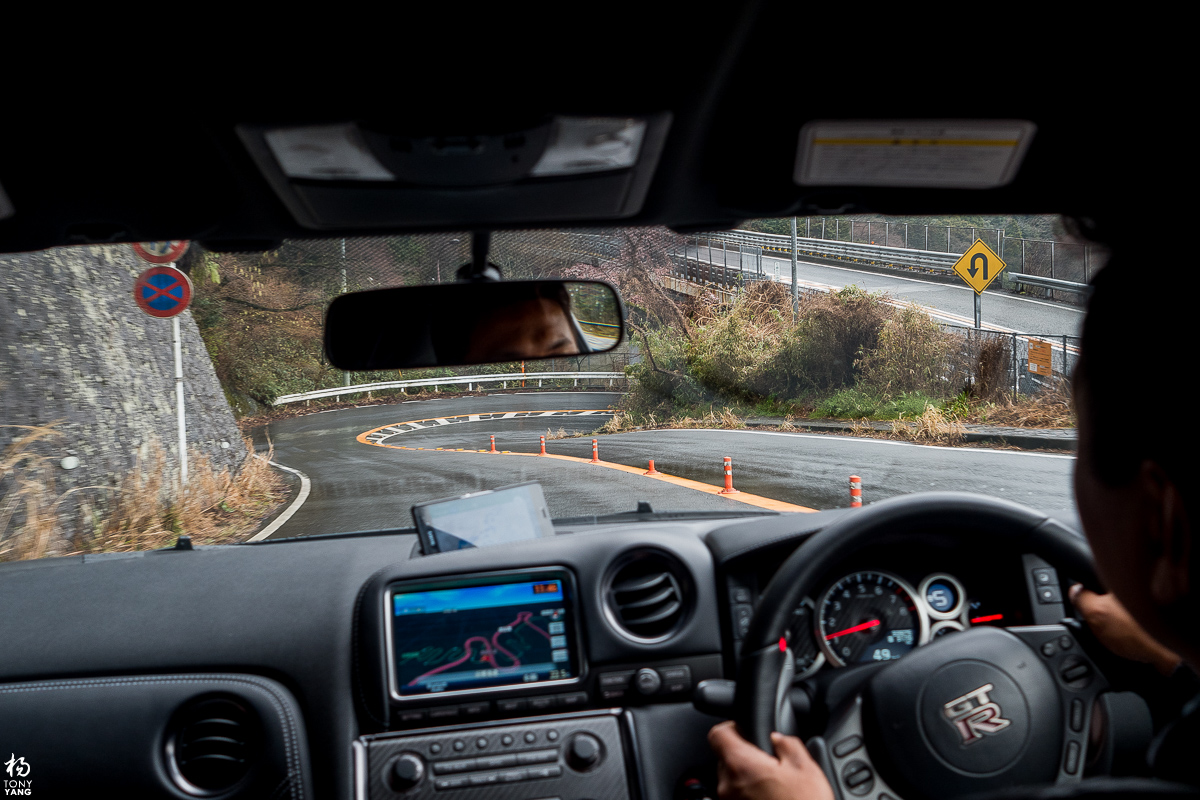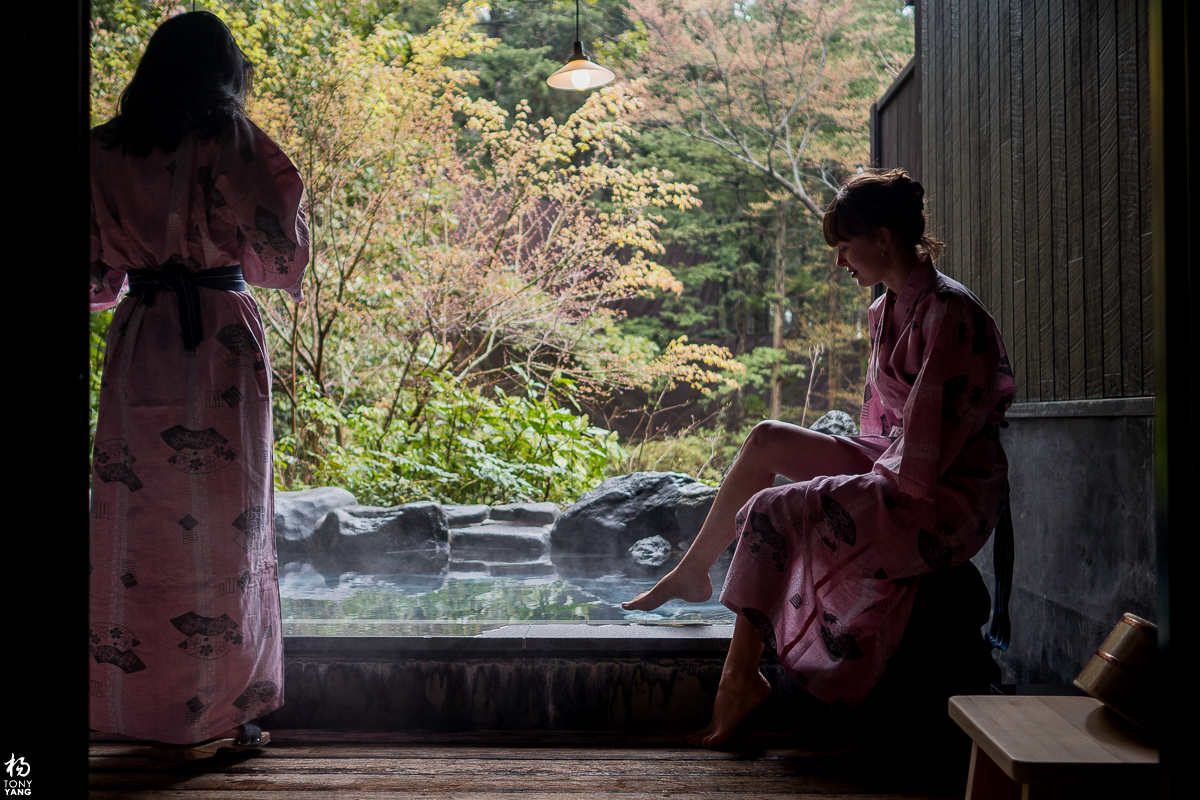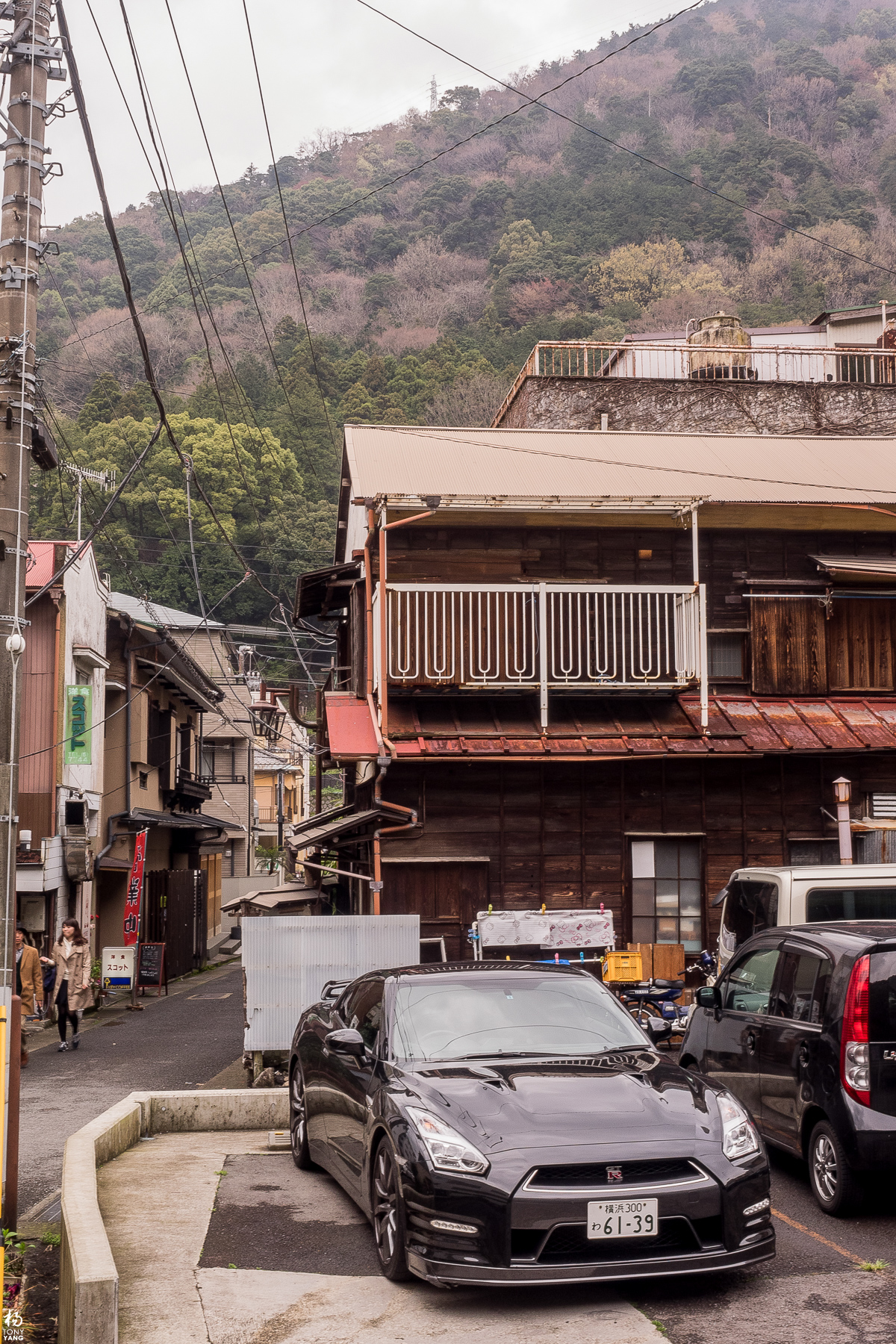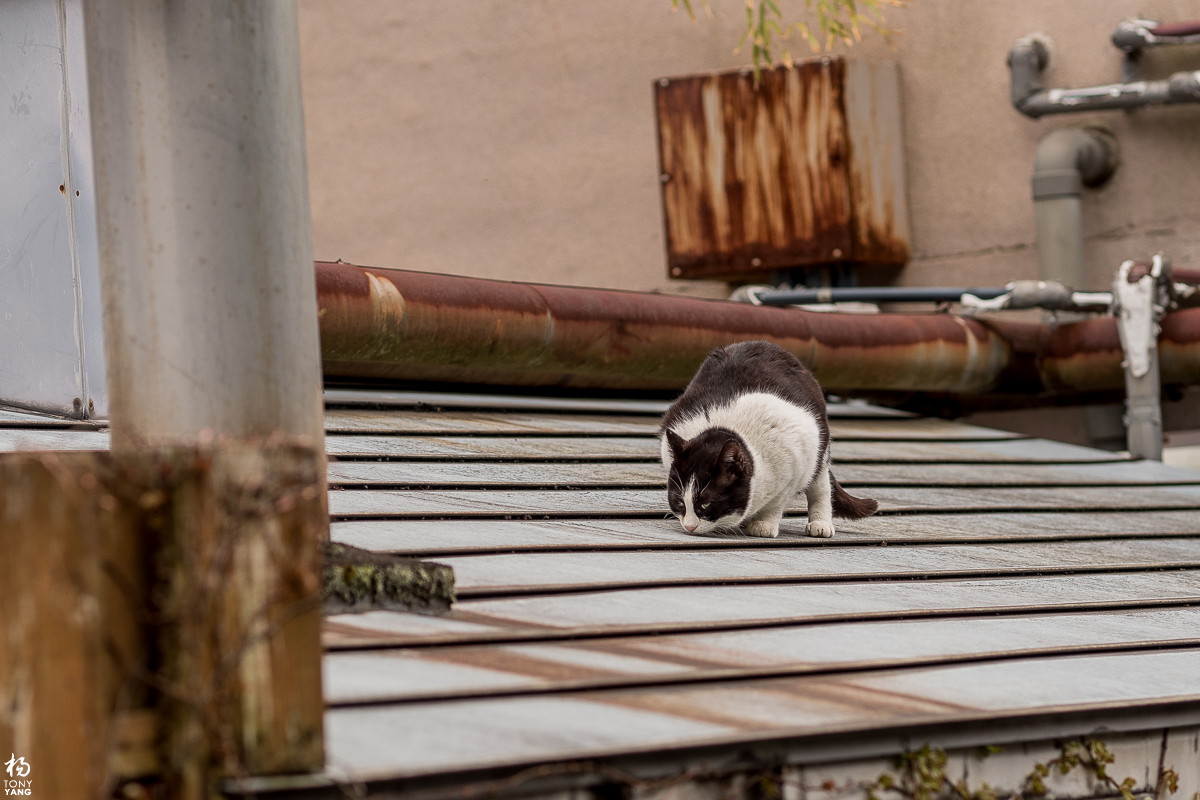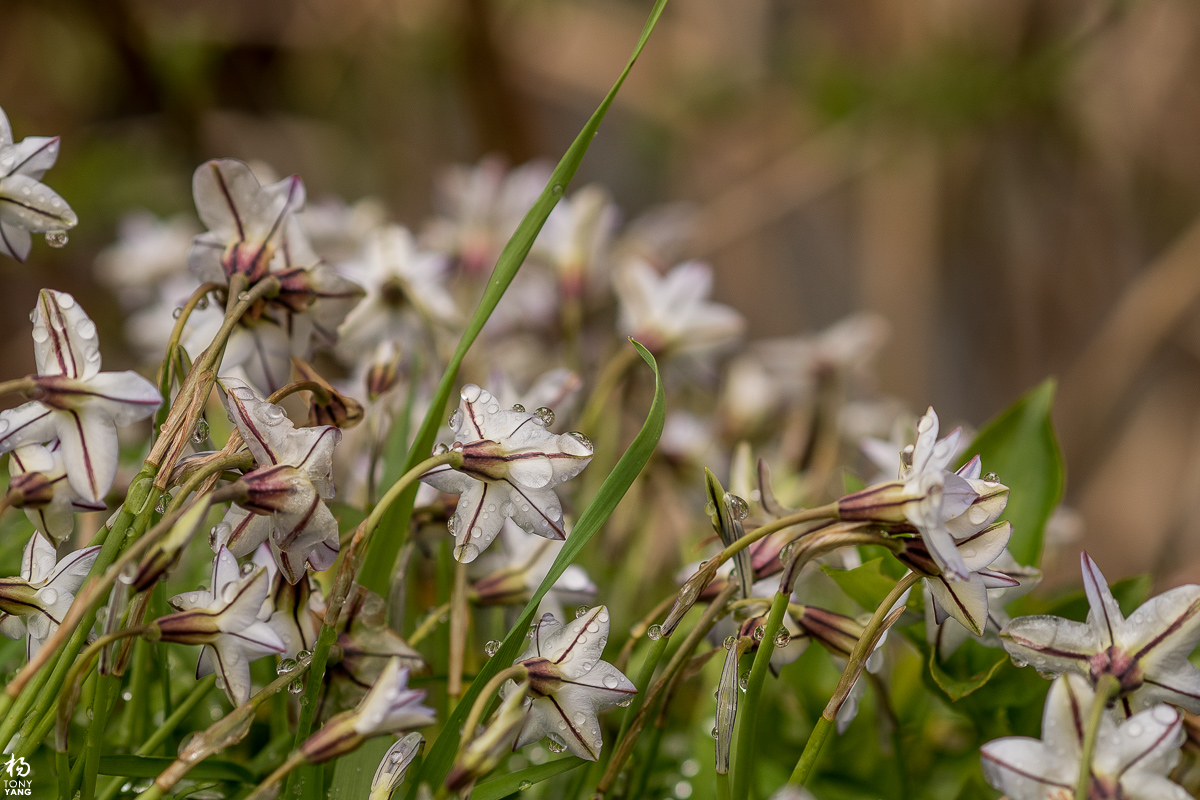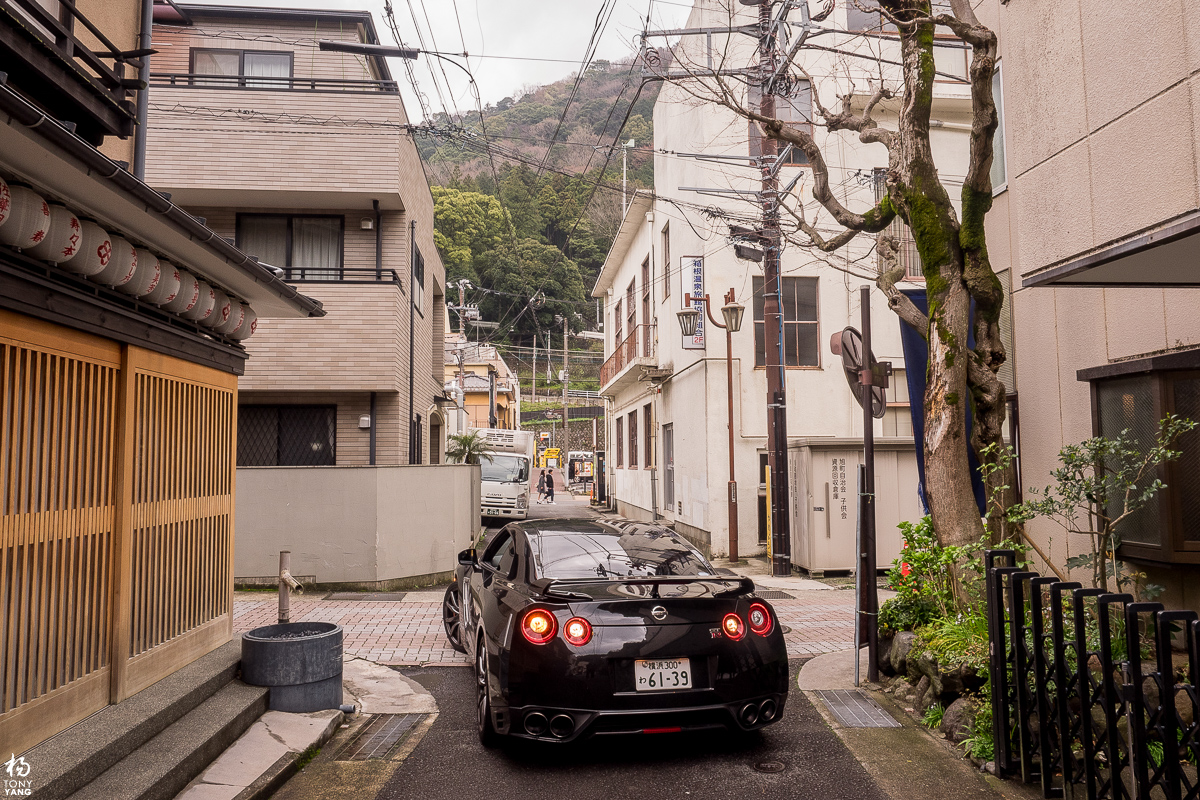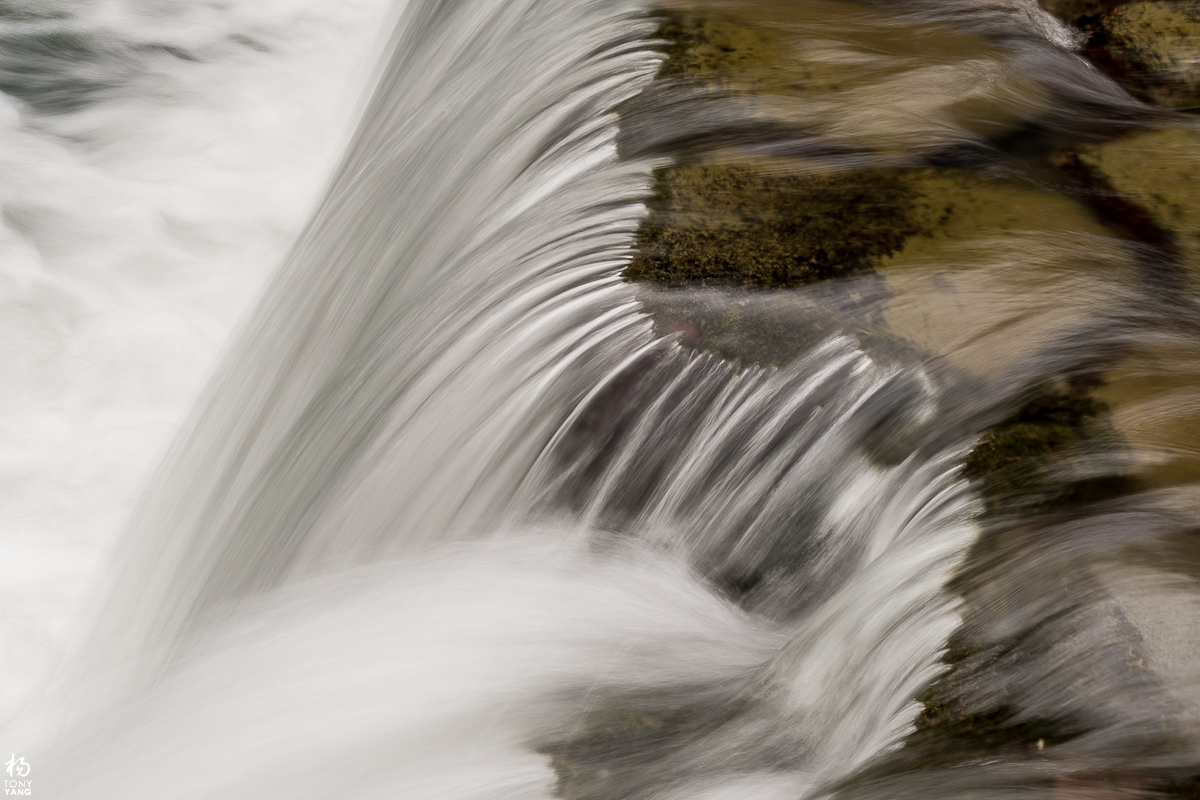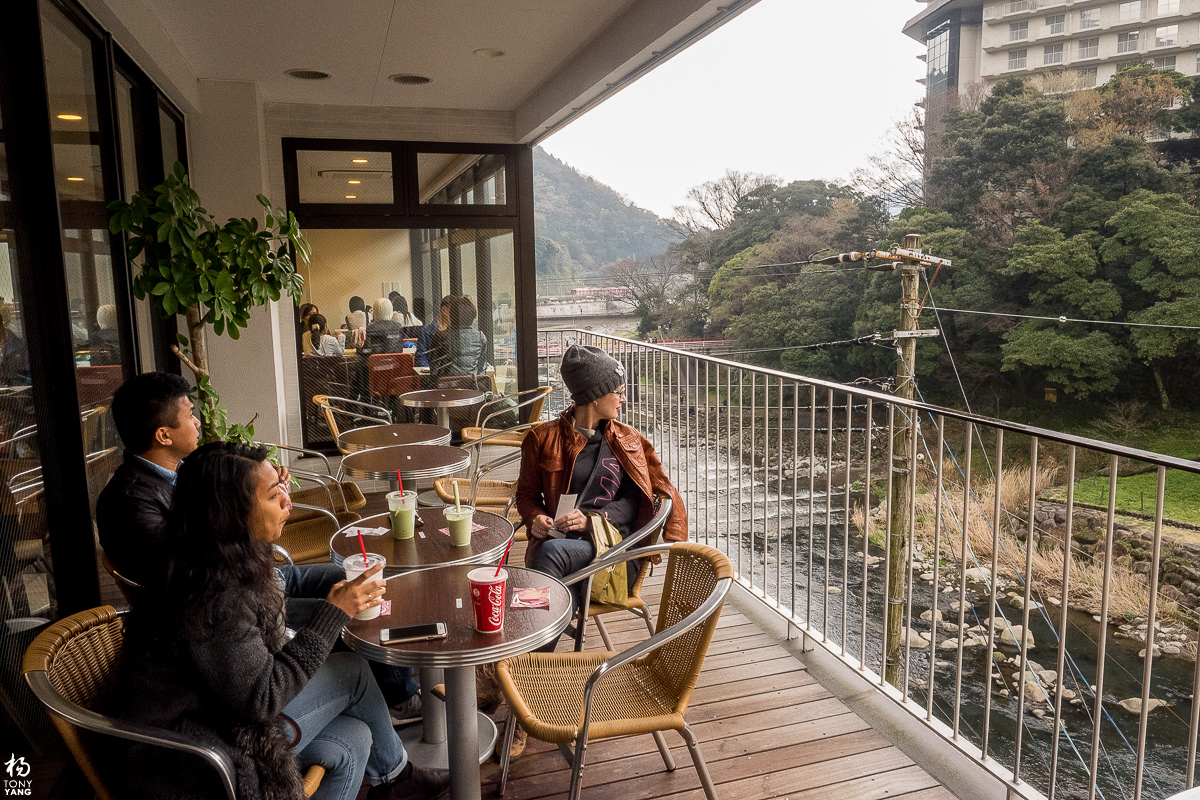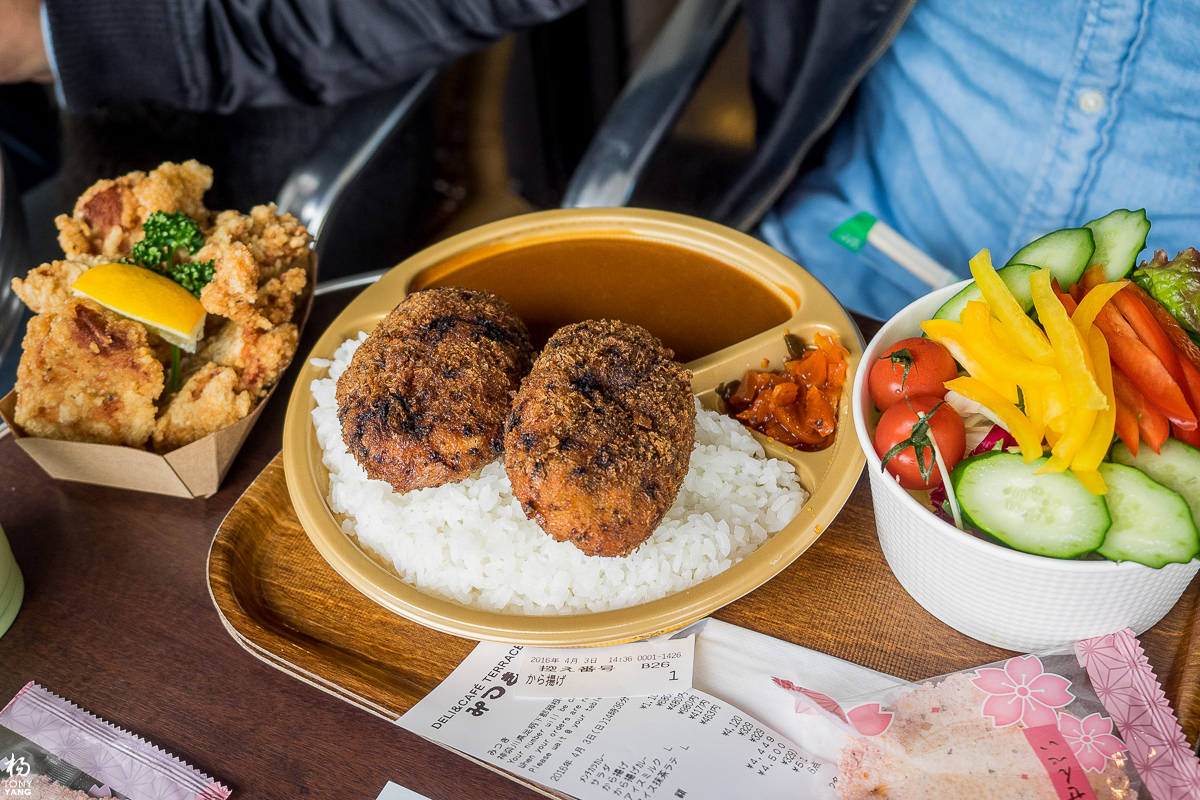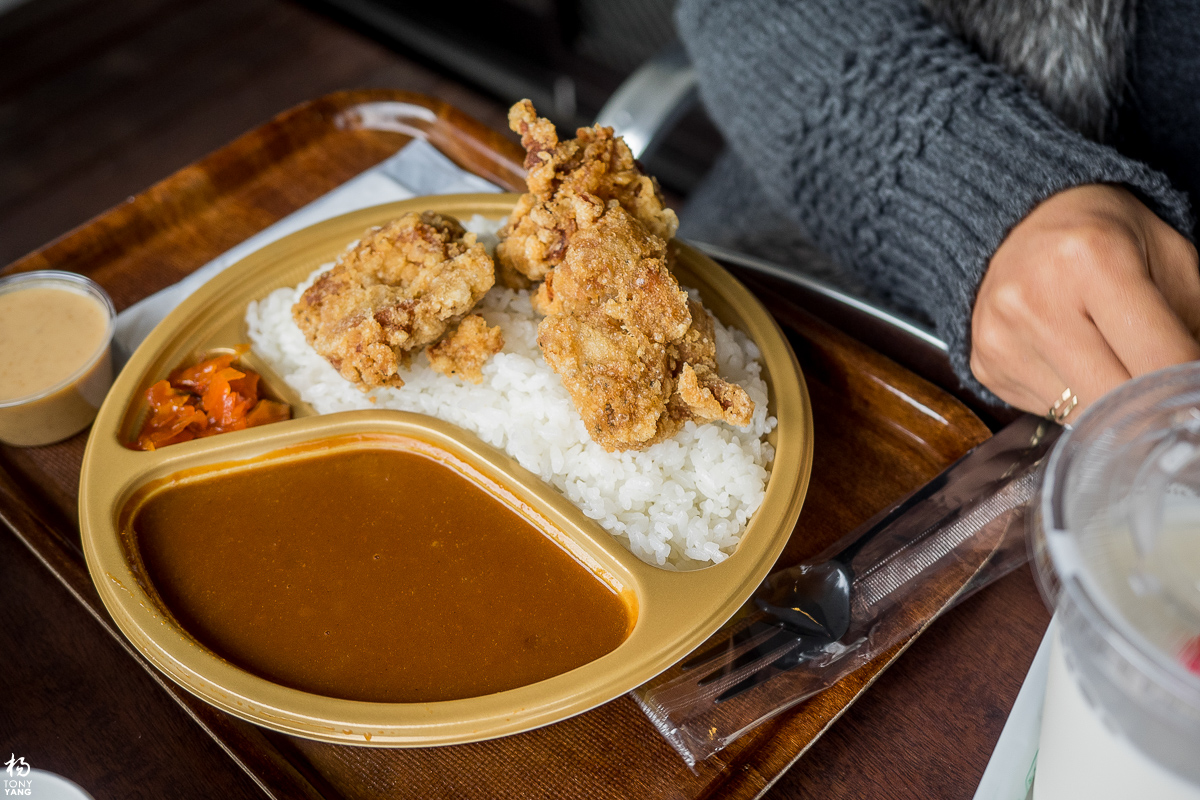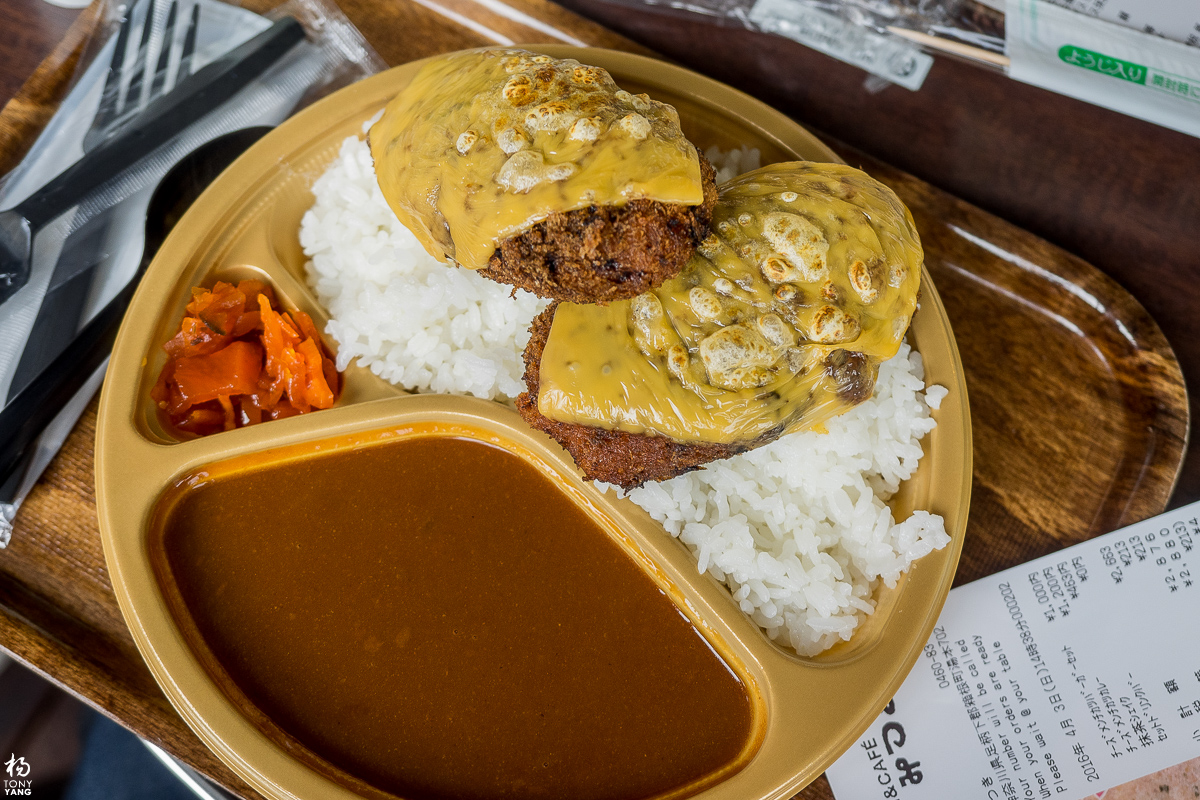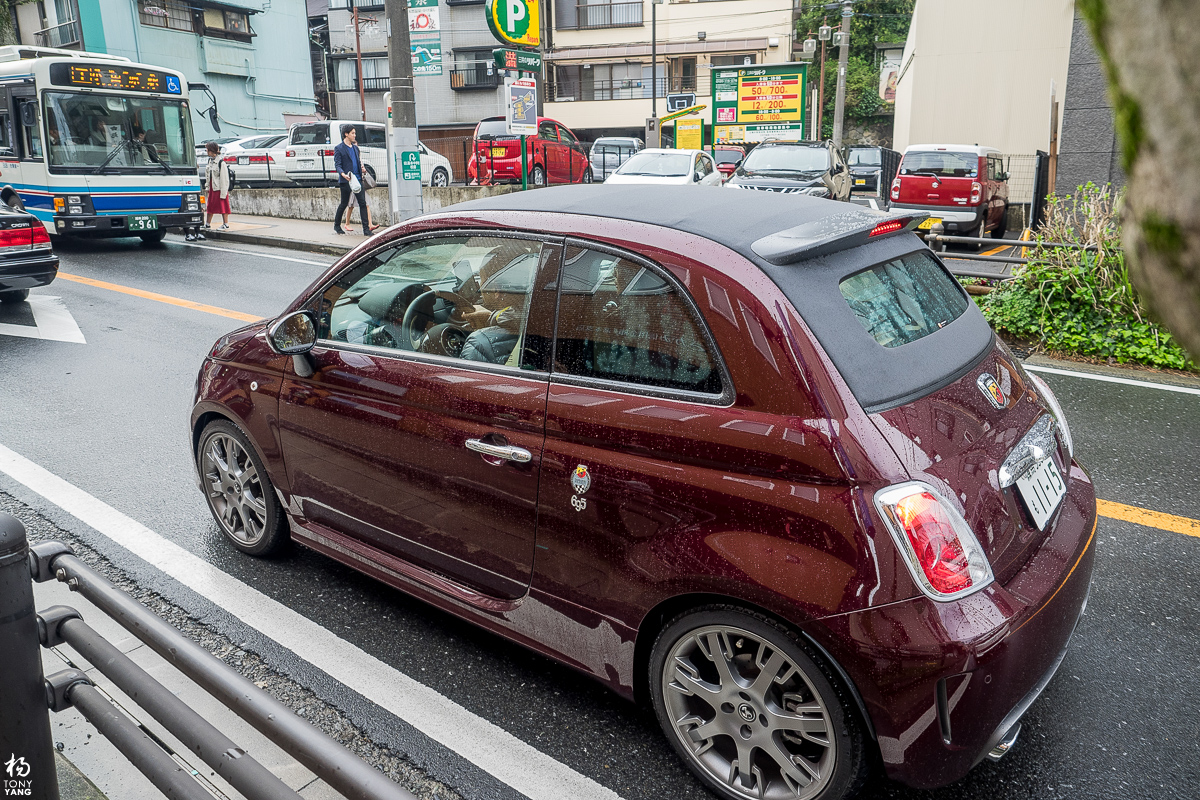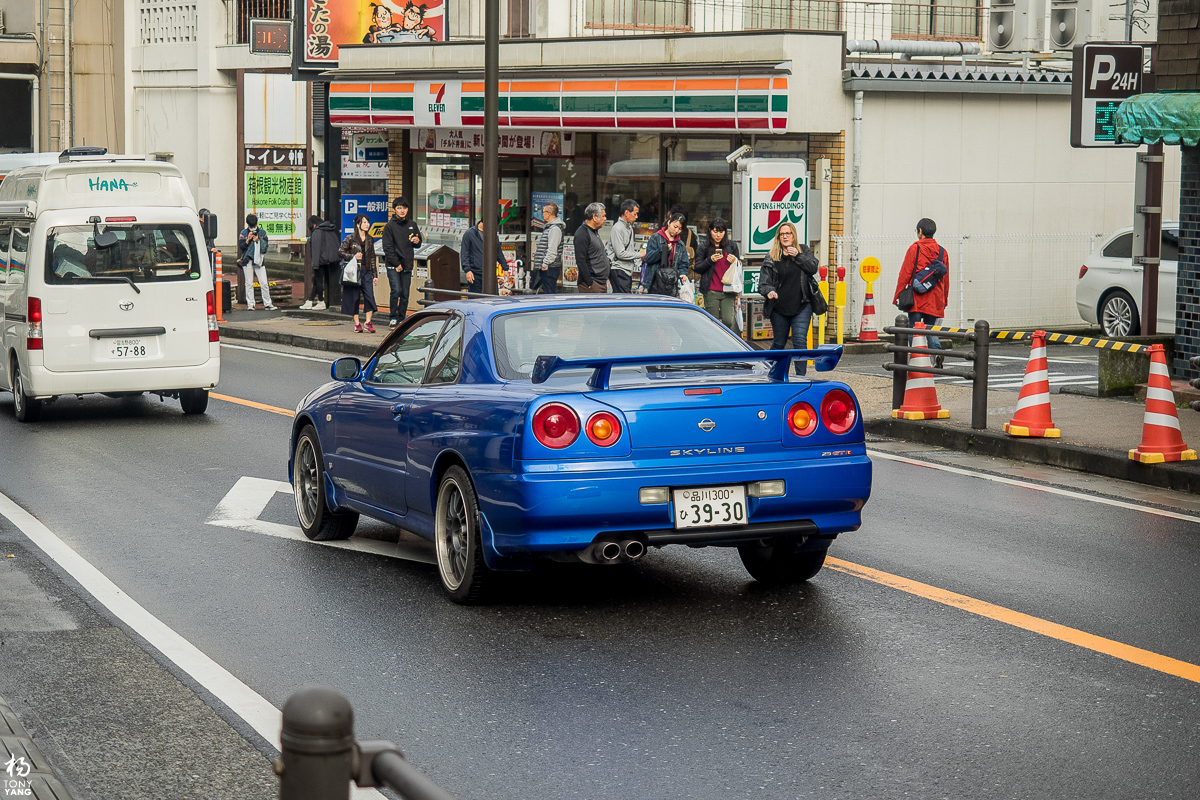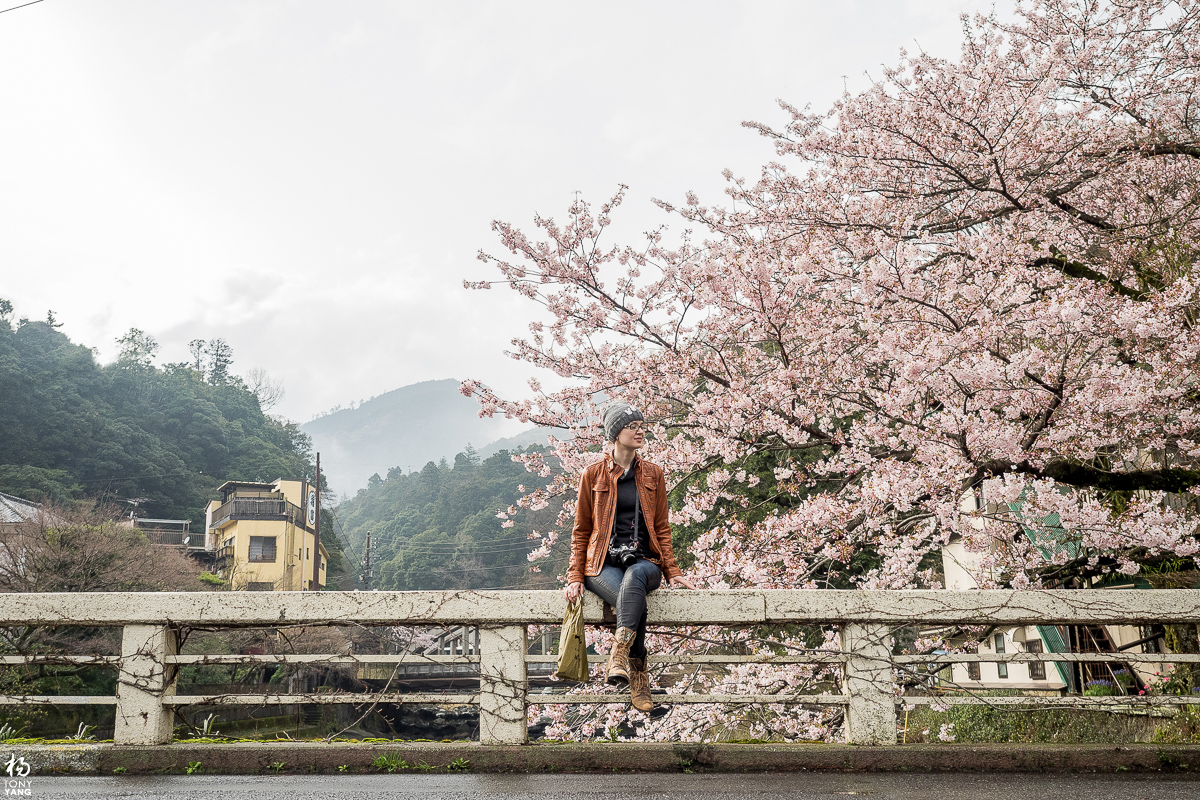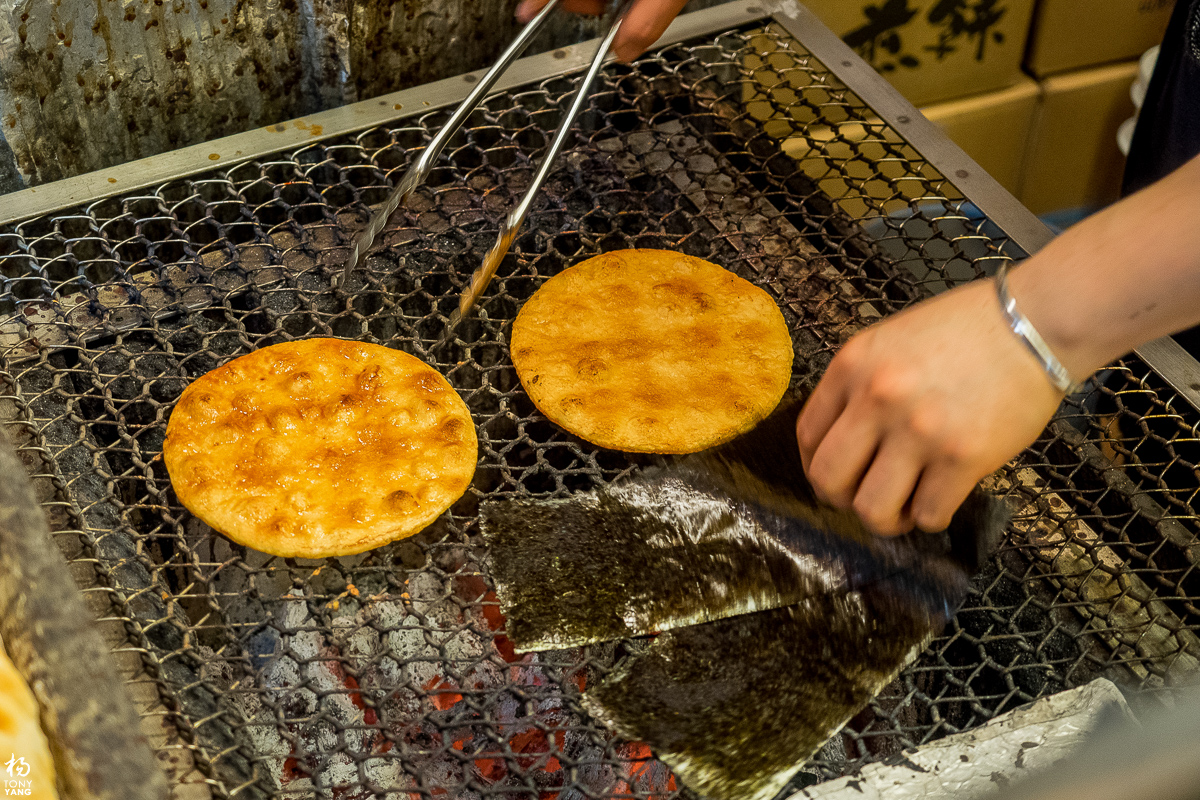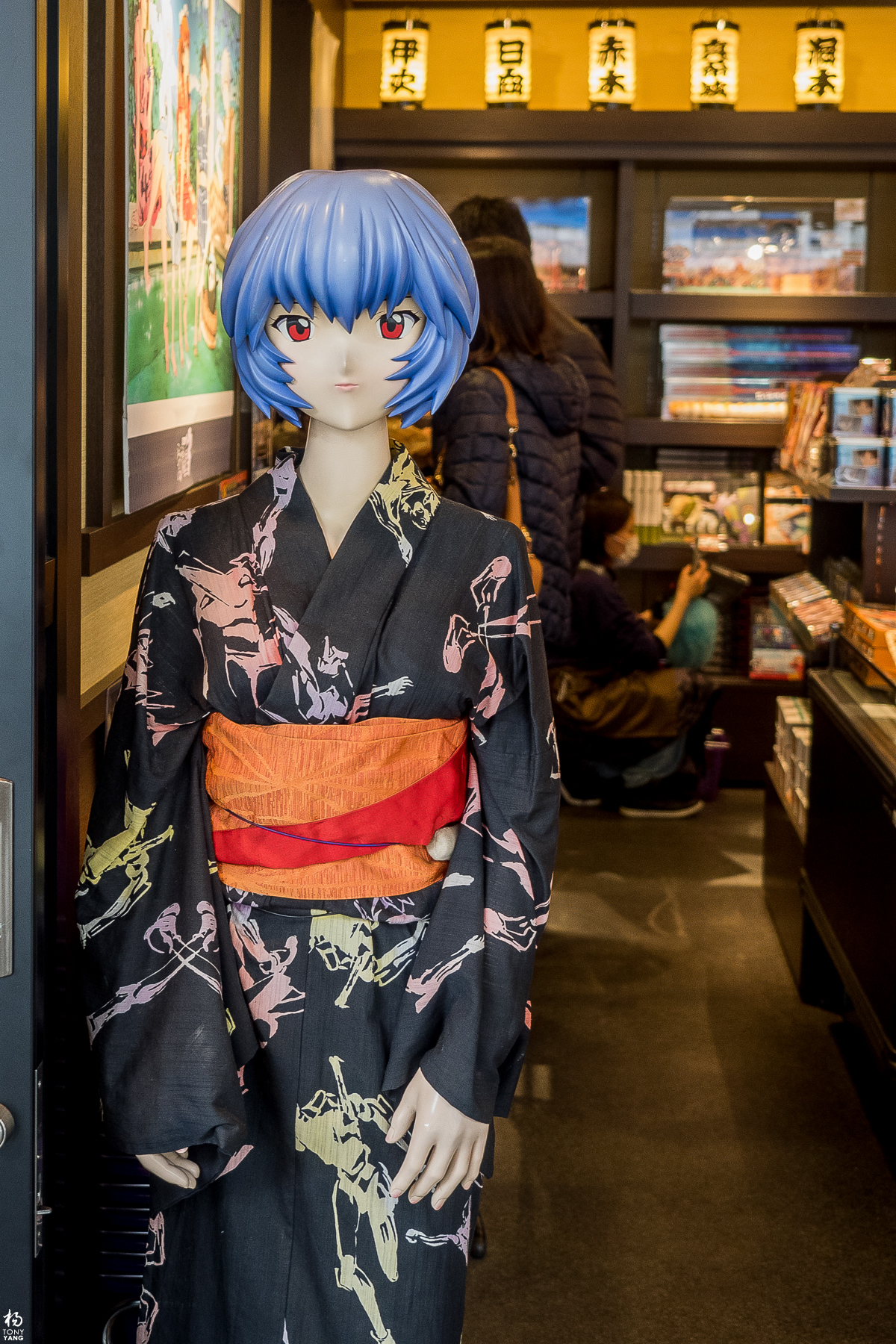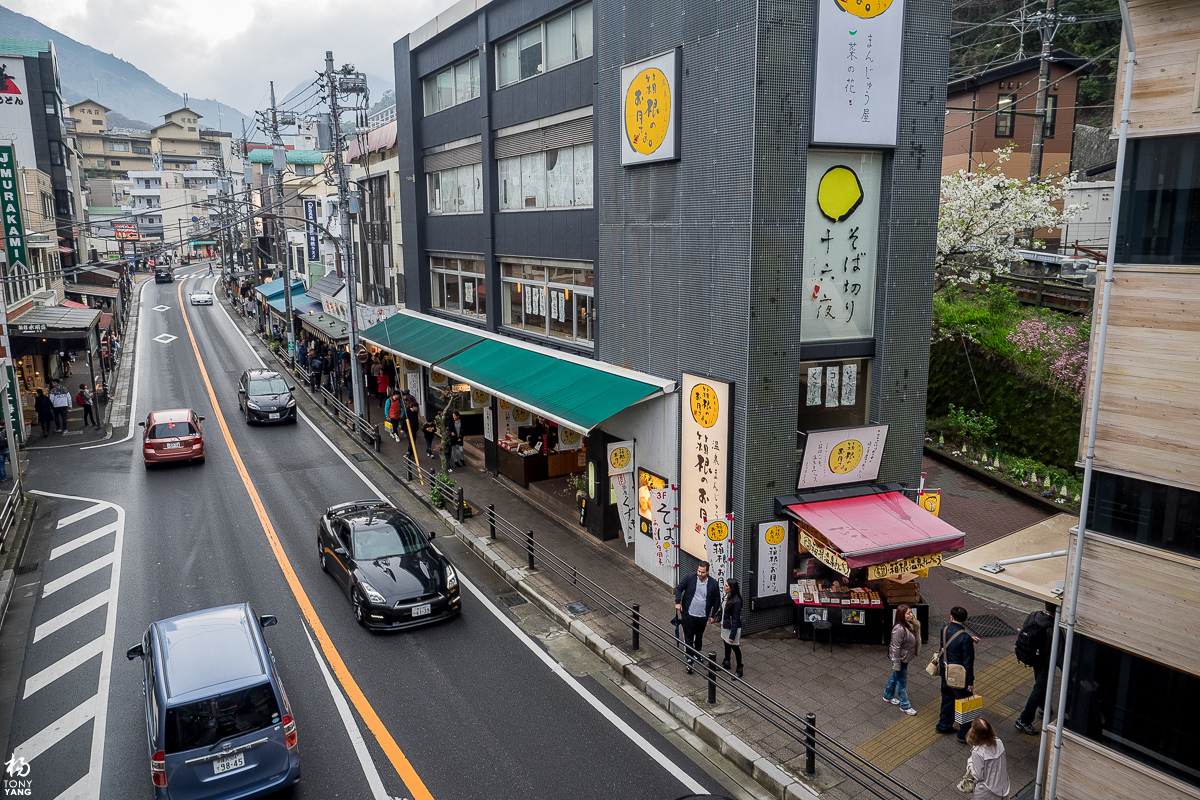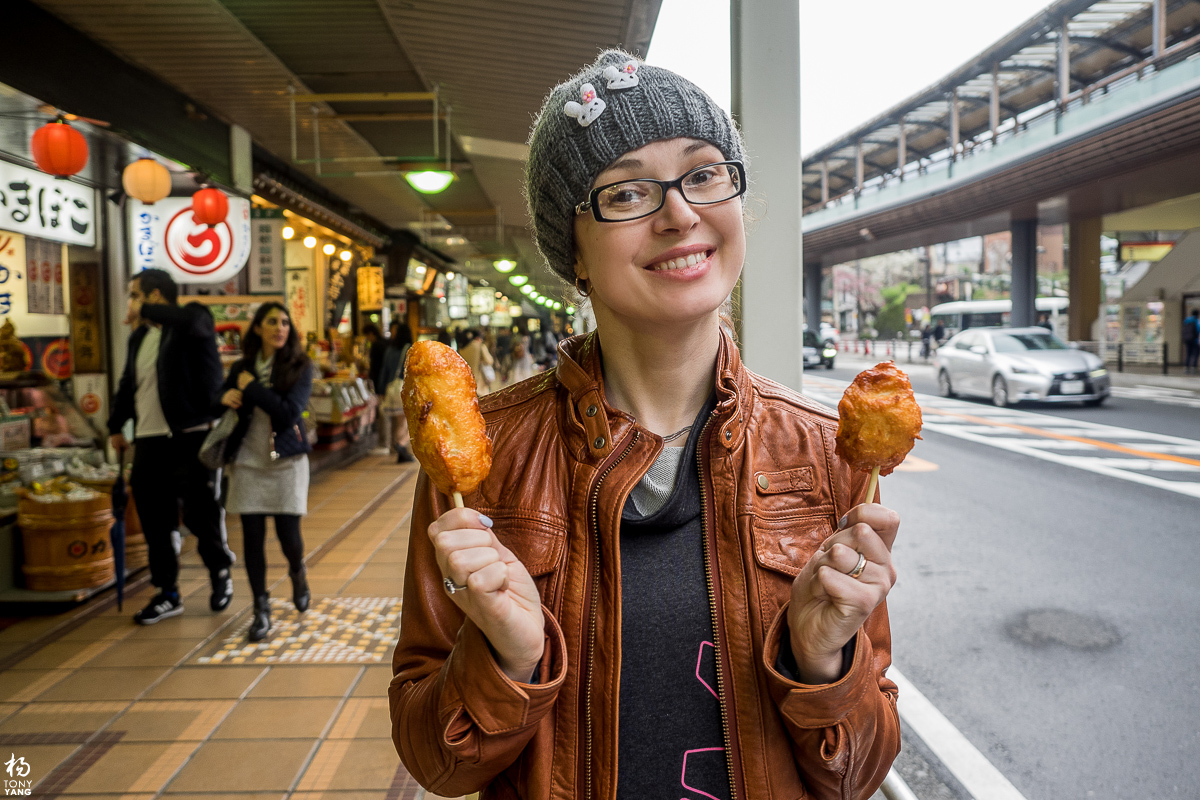 With the GTR finally returned, we took the high speed rail to Osaka and Kyoto. We rented some bicycles, which was one of the best ways to explore a city. We walked through Araki Shrine where they filmed Memoirs Of A Geisha, as Olya would like to remind everyone. We ended the wonderful day with a matcha green tea experience that starts with a bitter paste, and ends in a delicious green tea.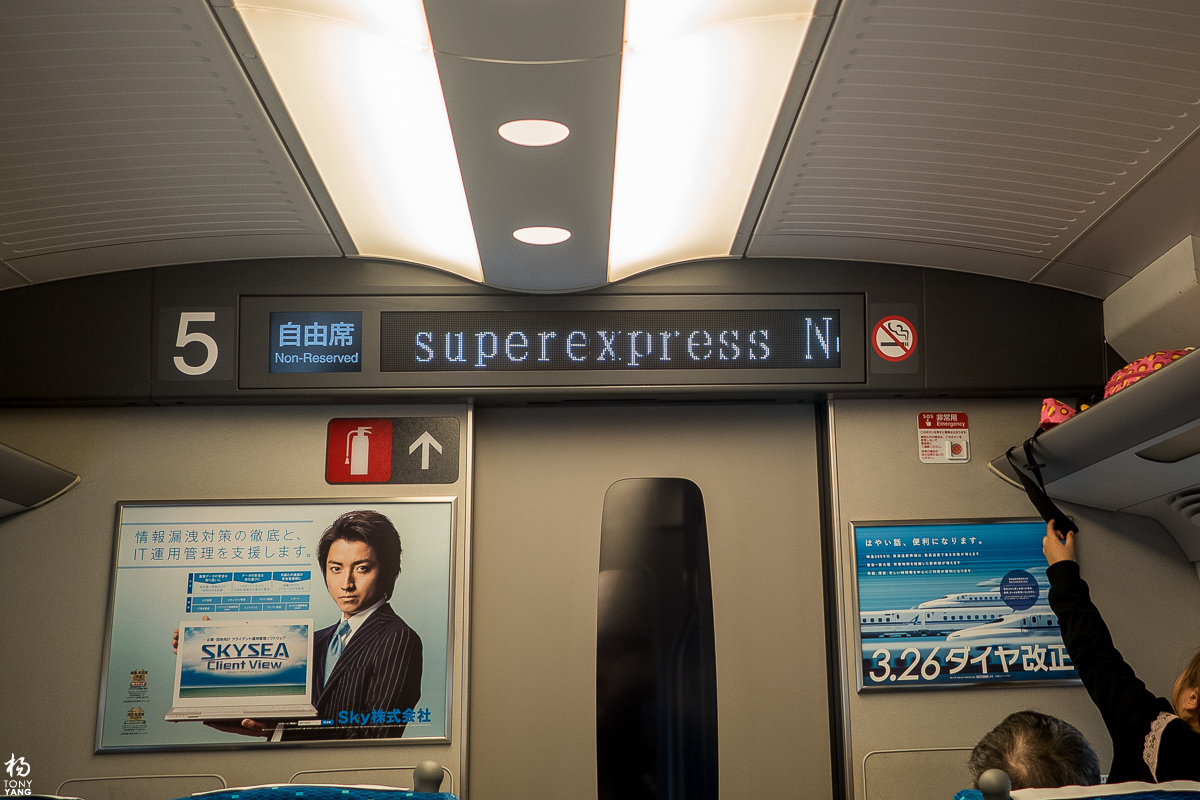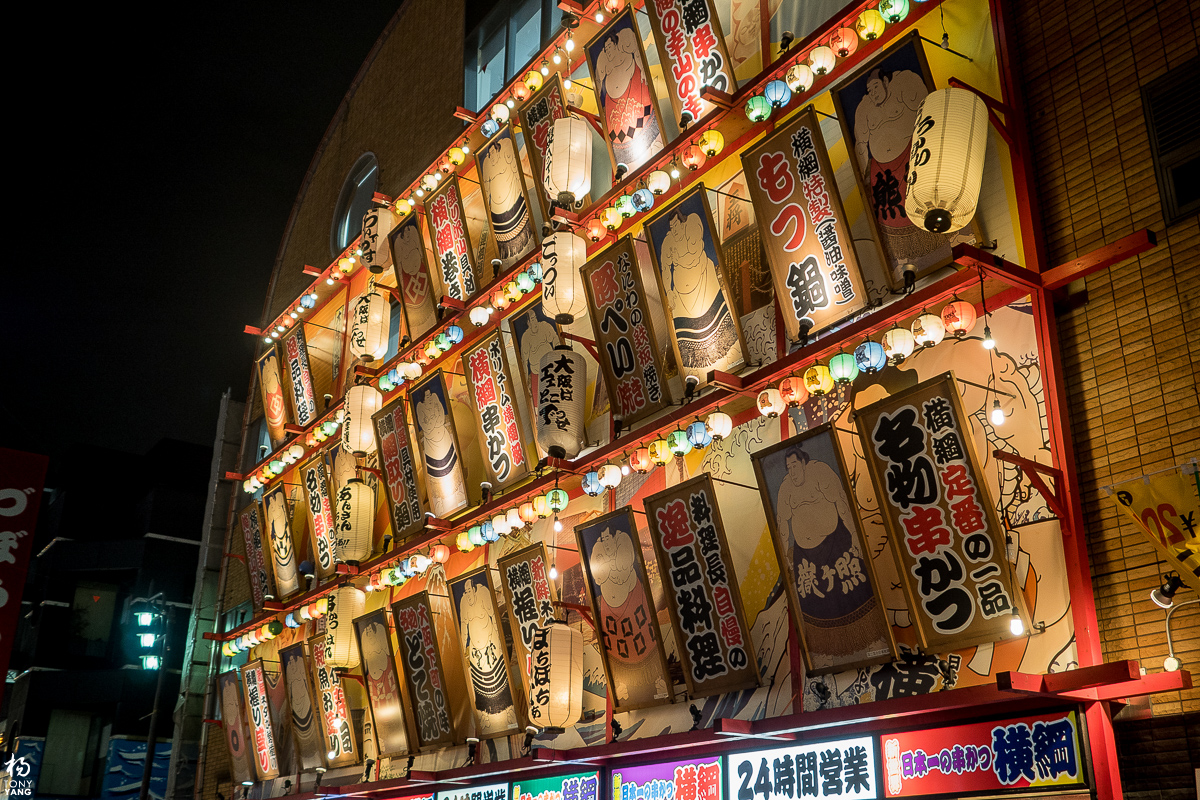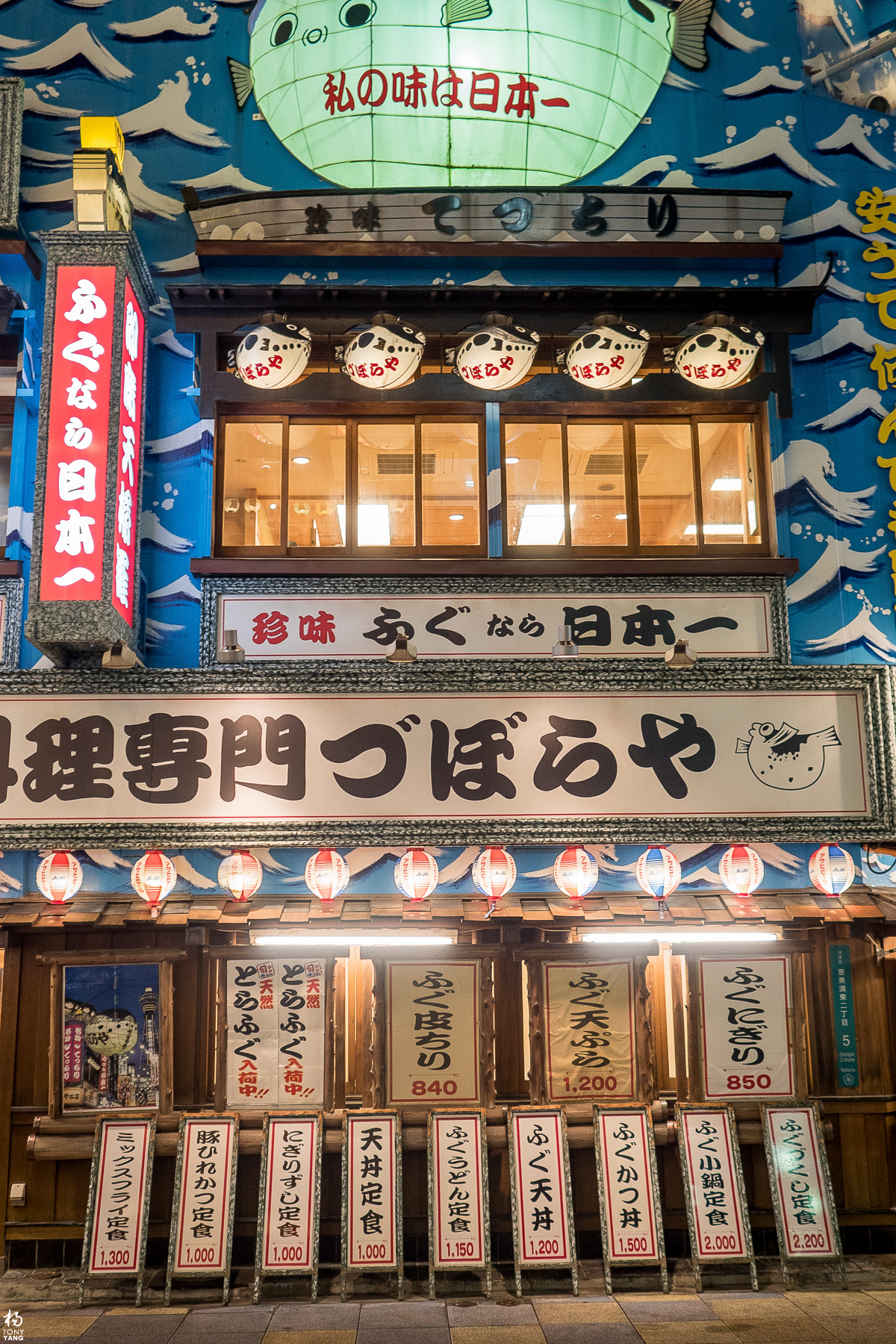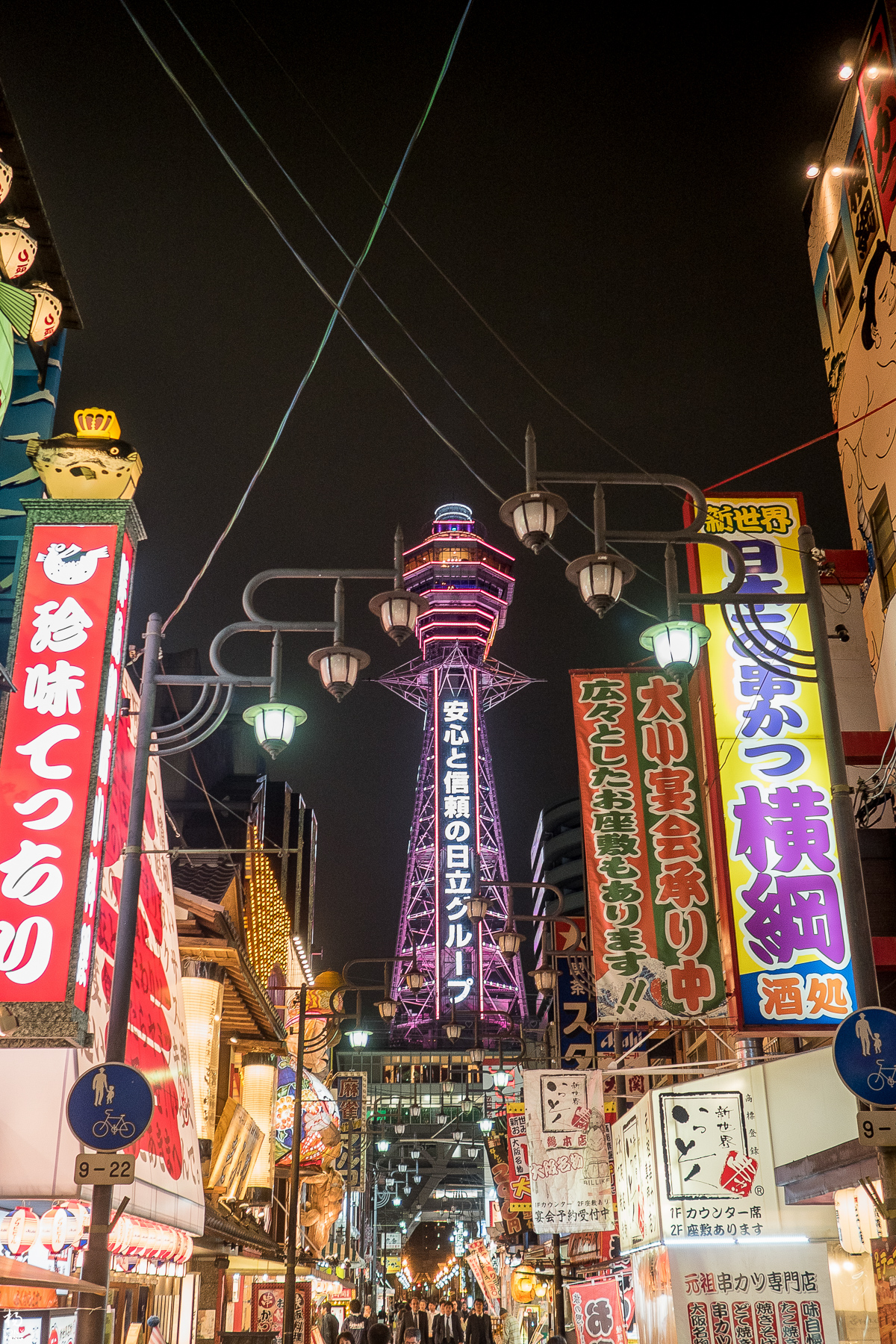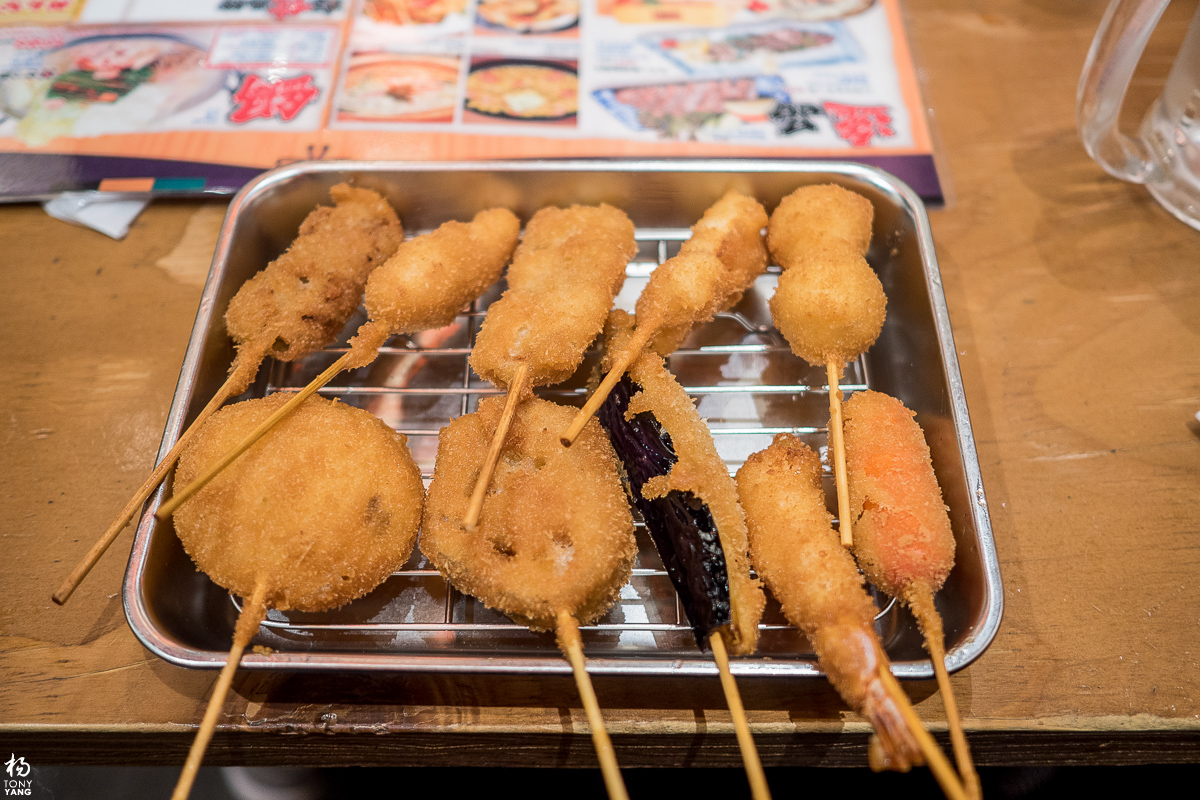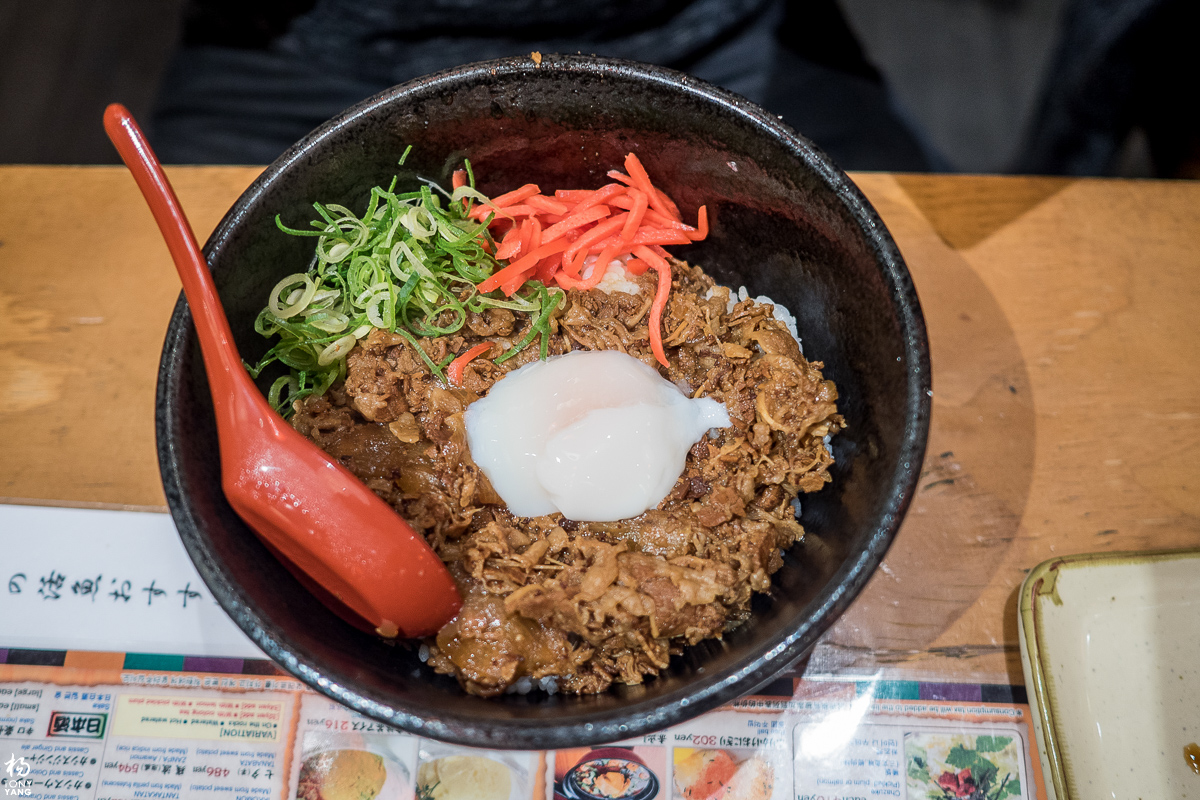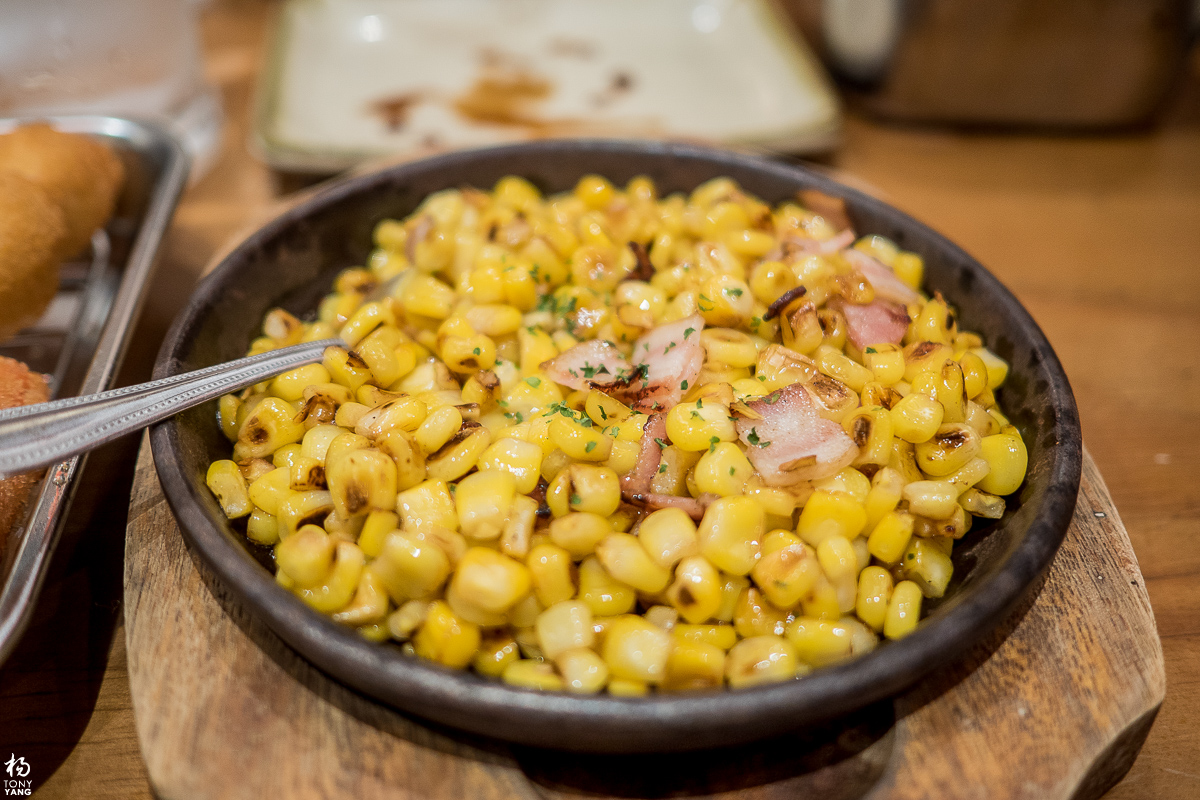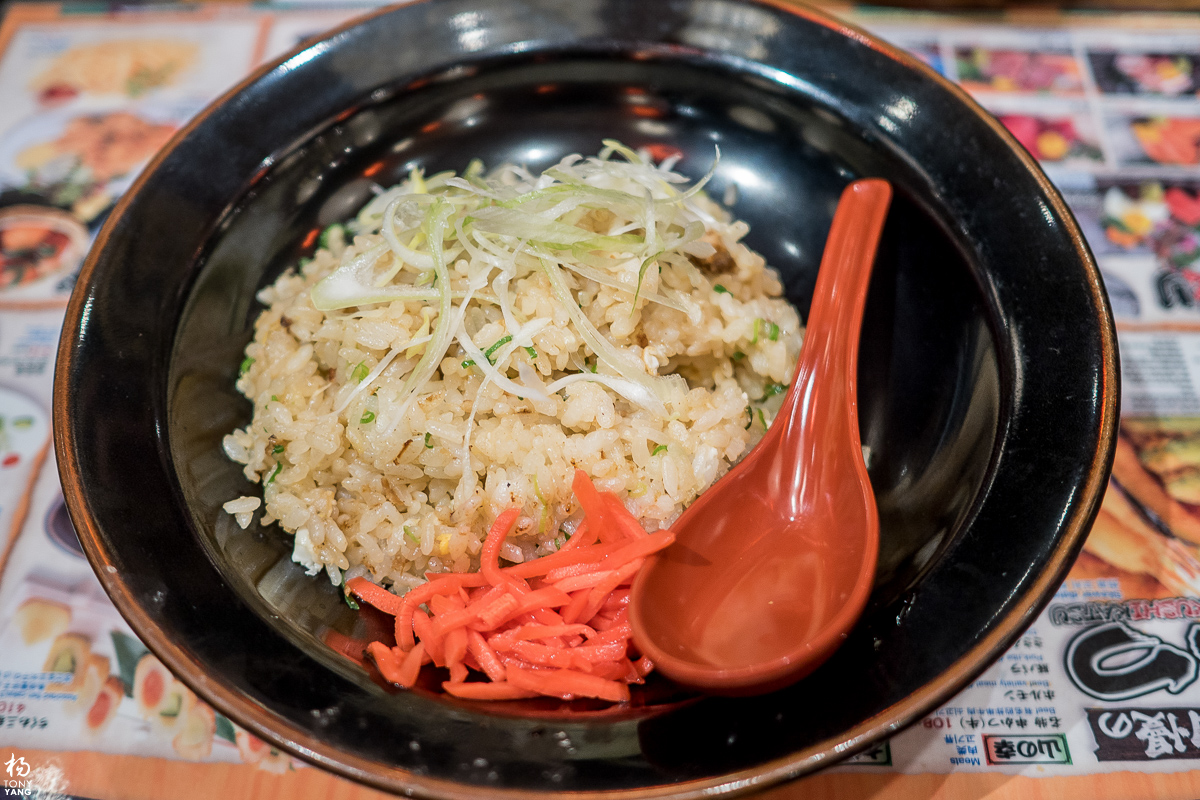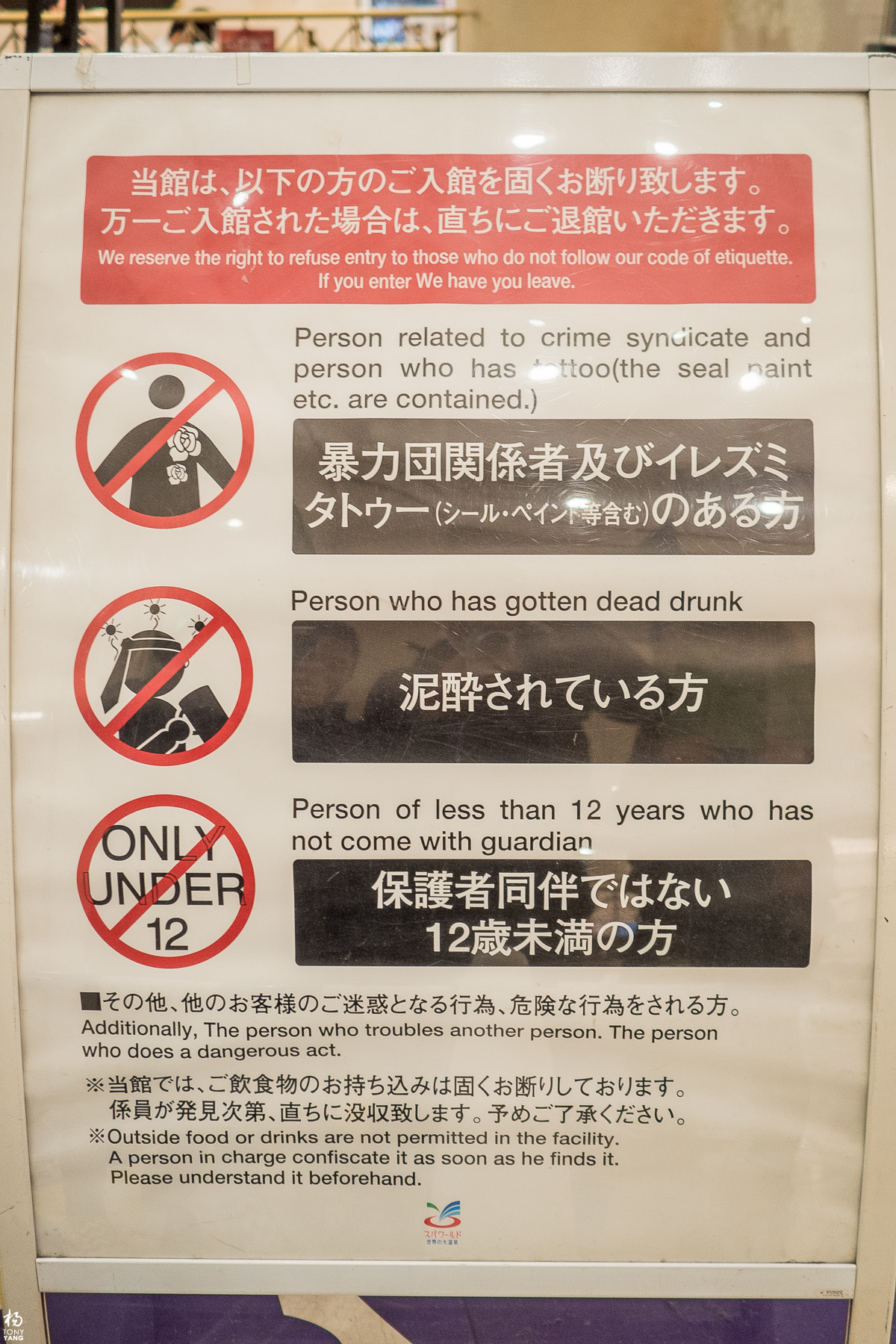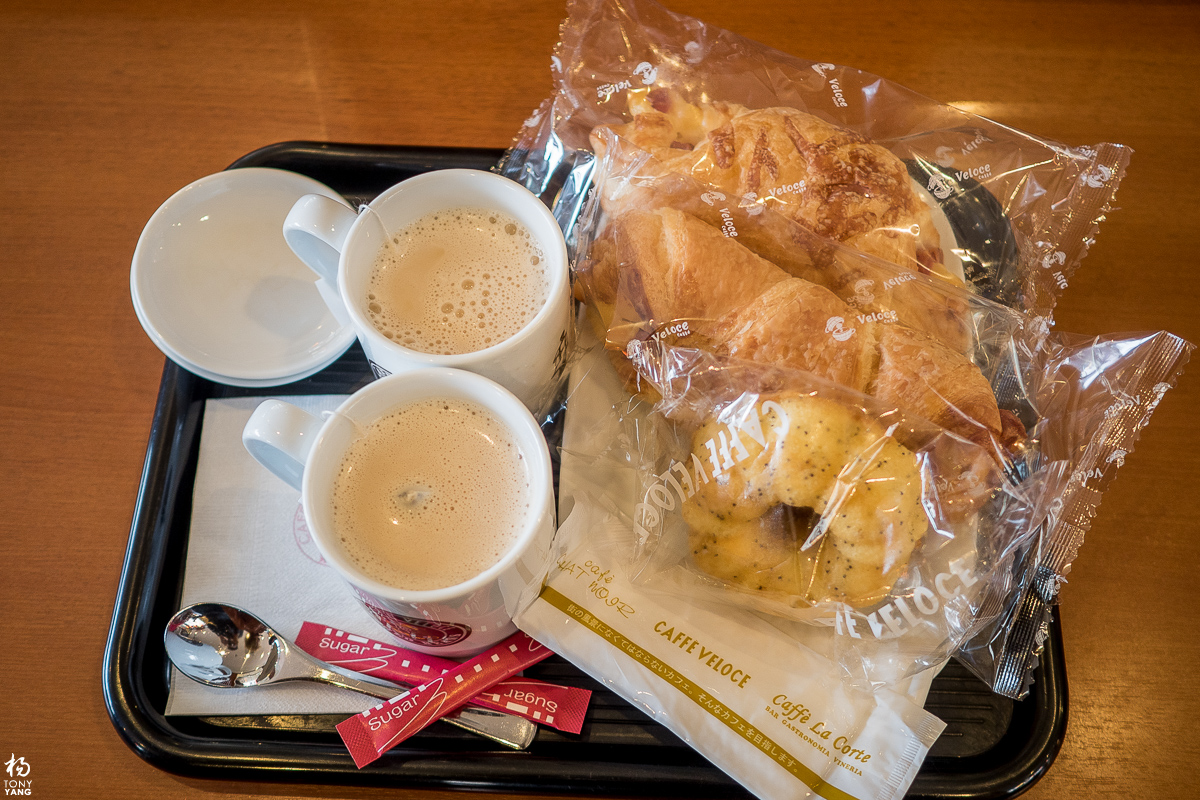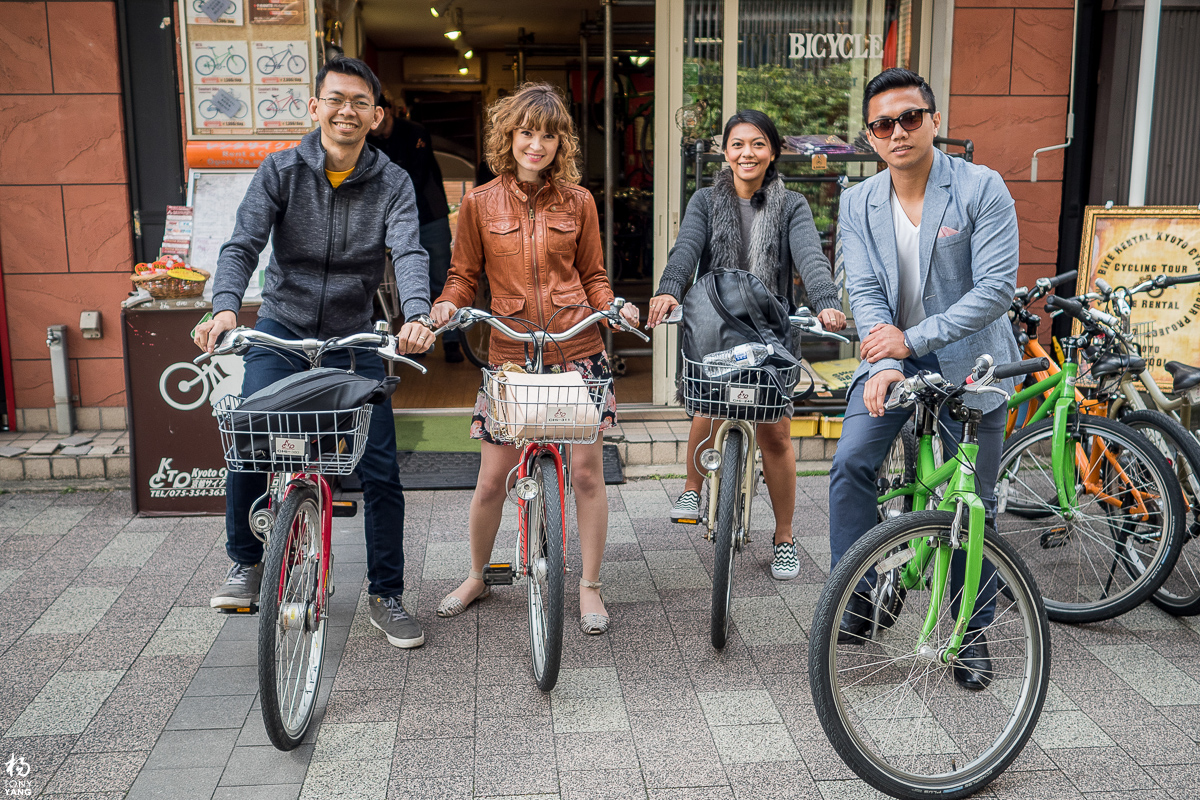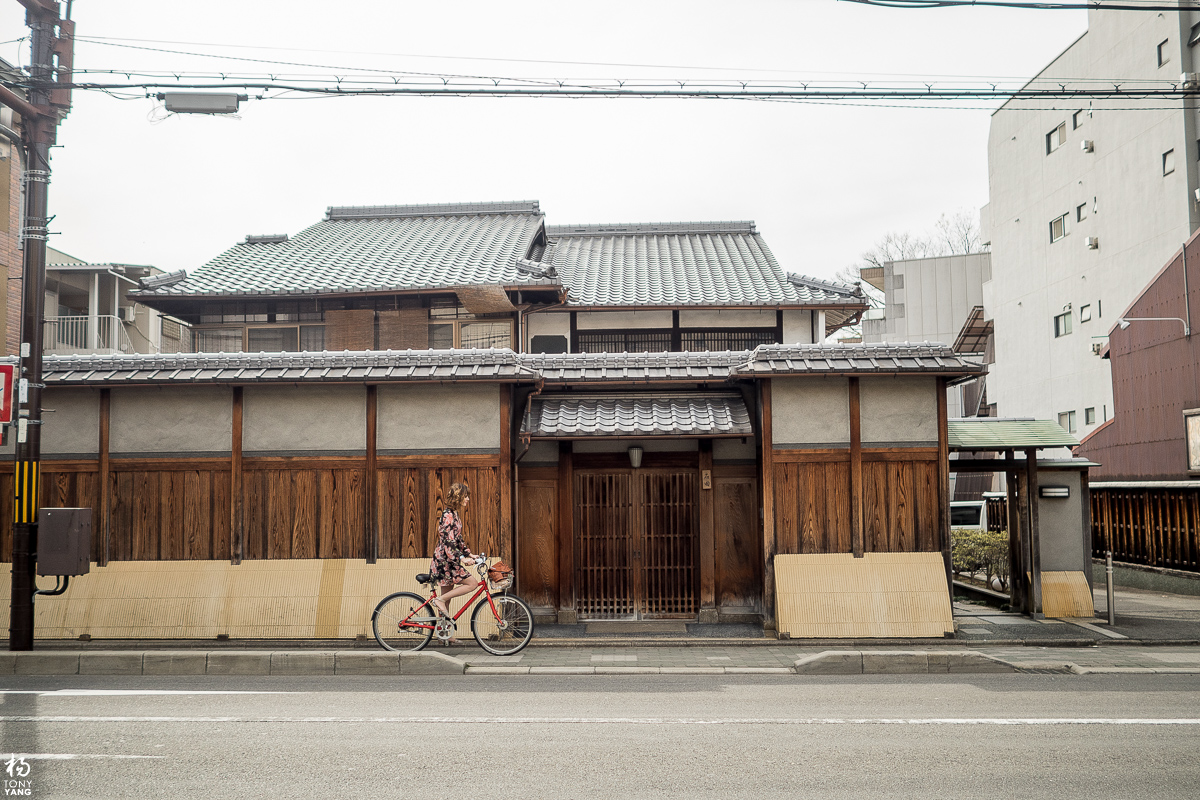 Kimono rentals are available everywhere in the city. I think I picked the most beautiful one for my wife to wear.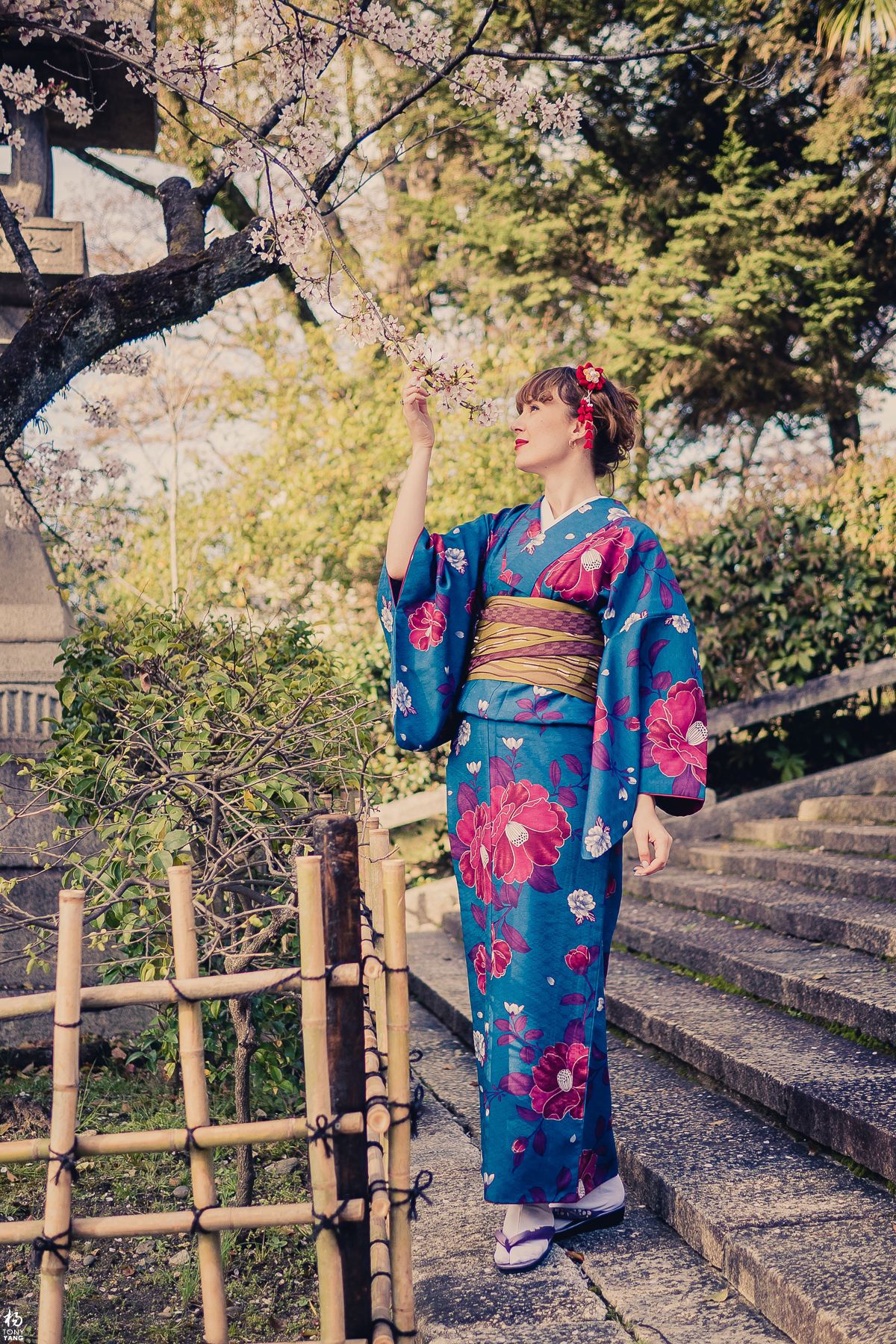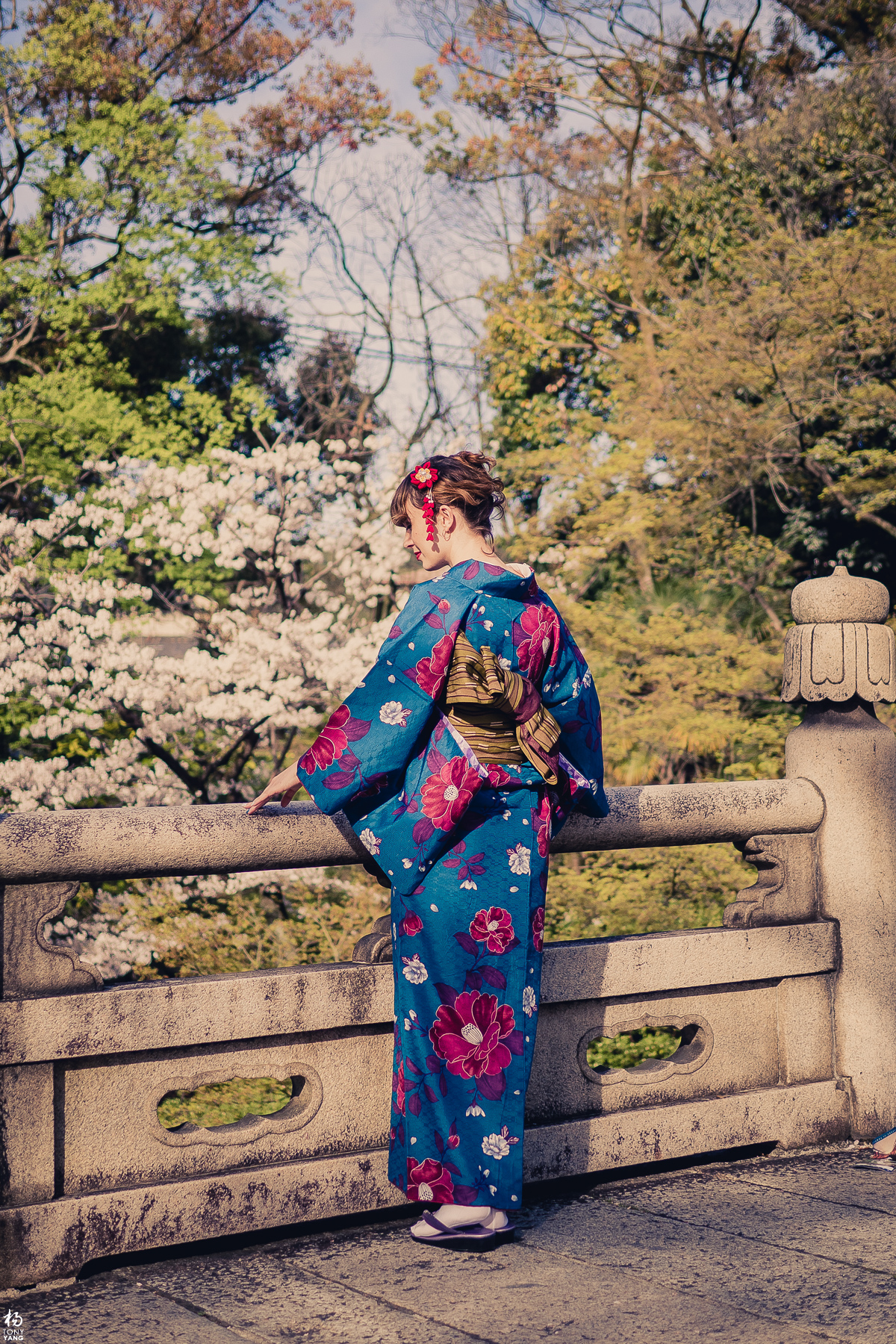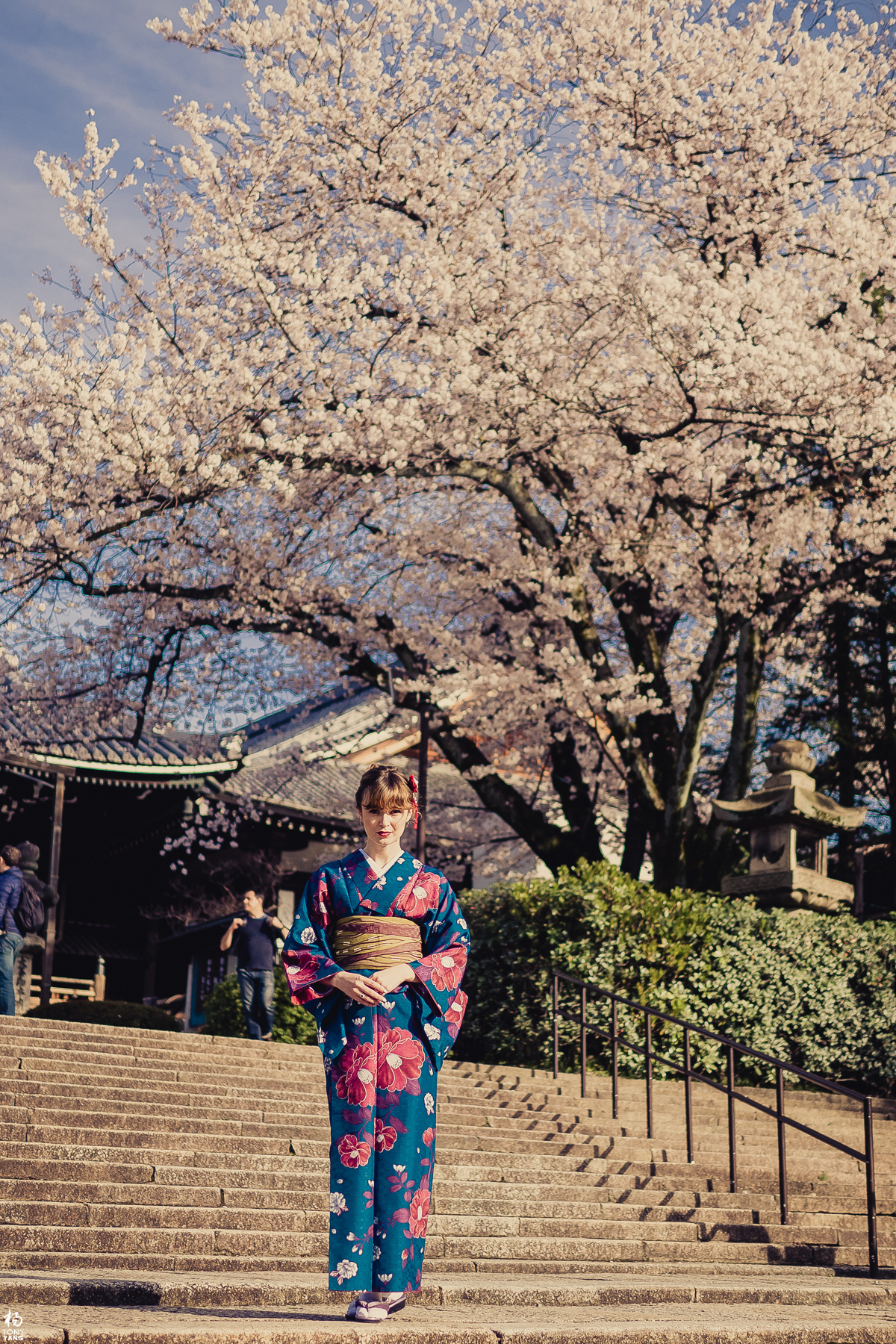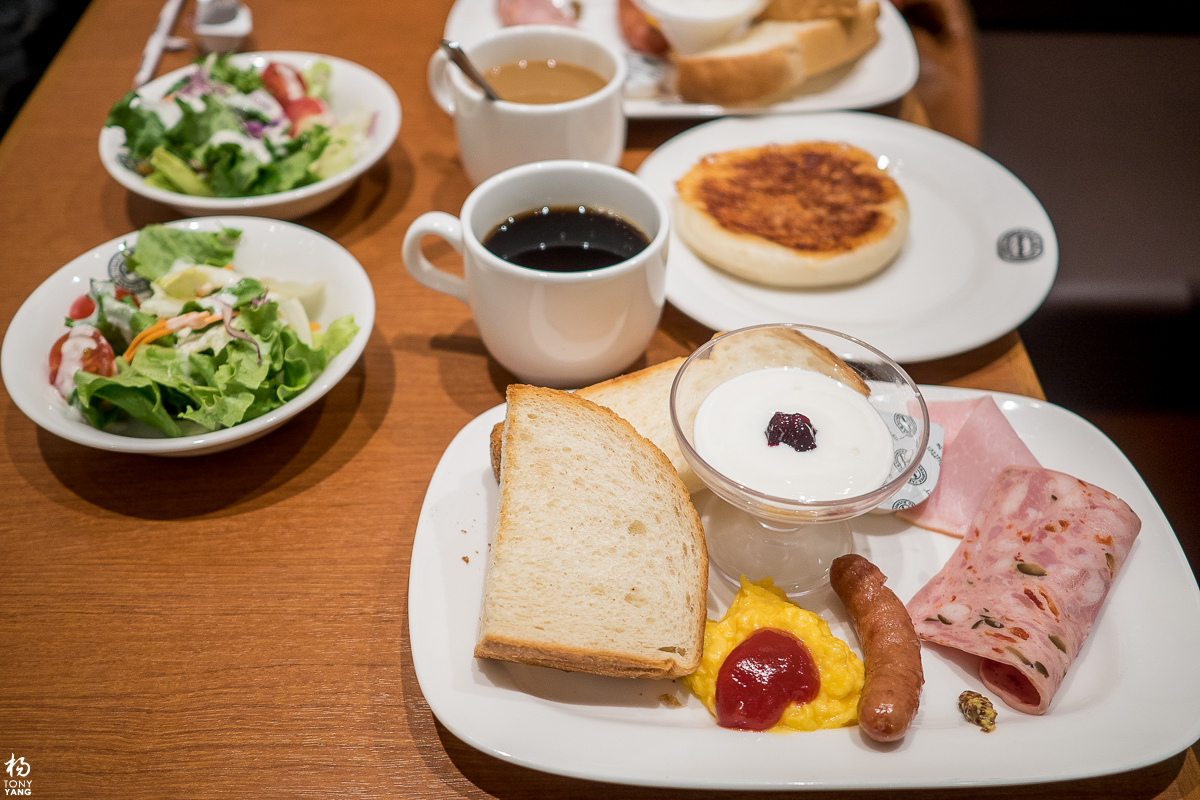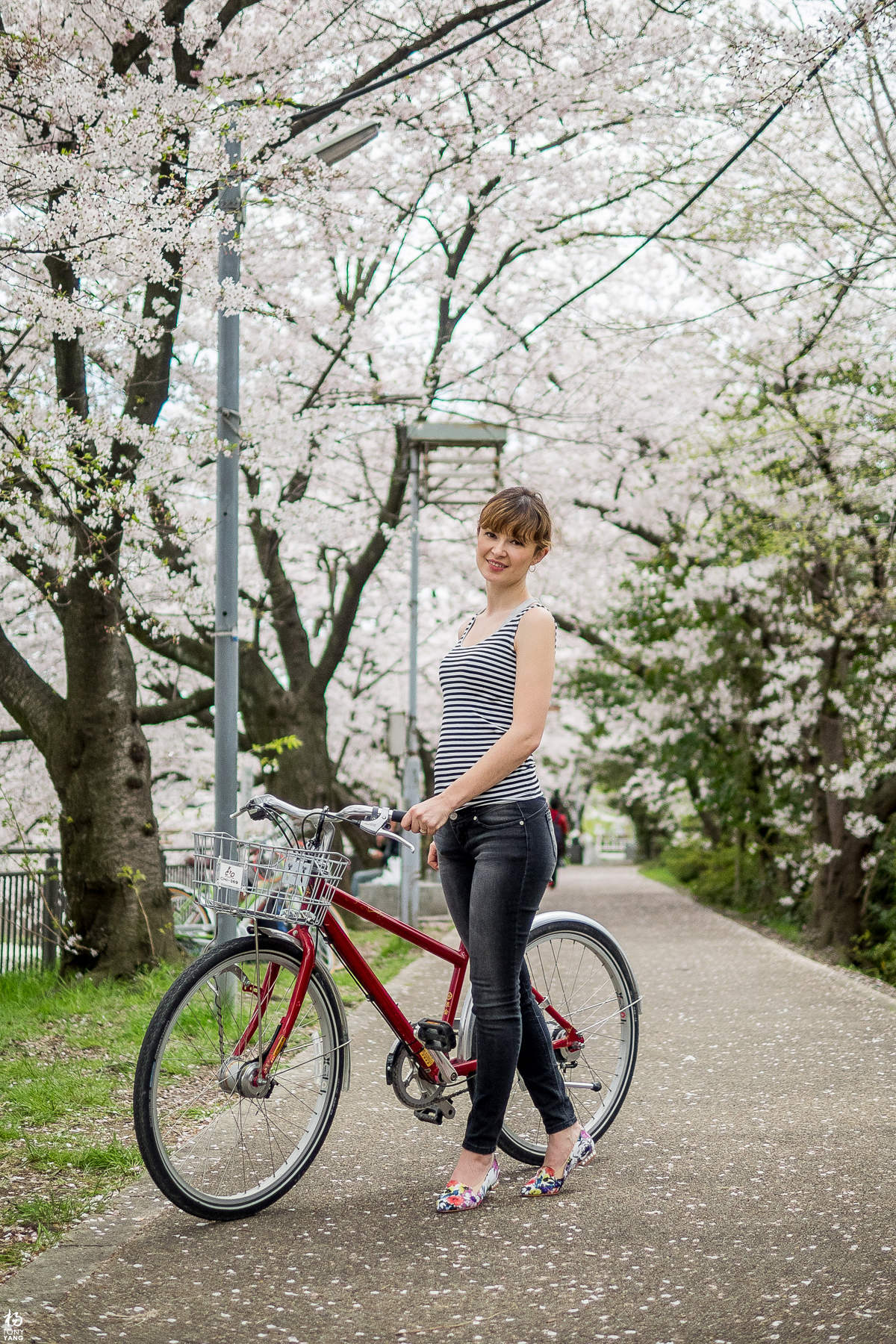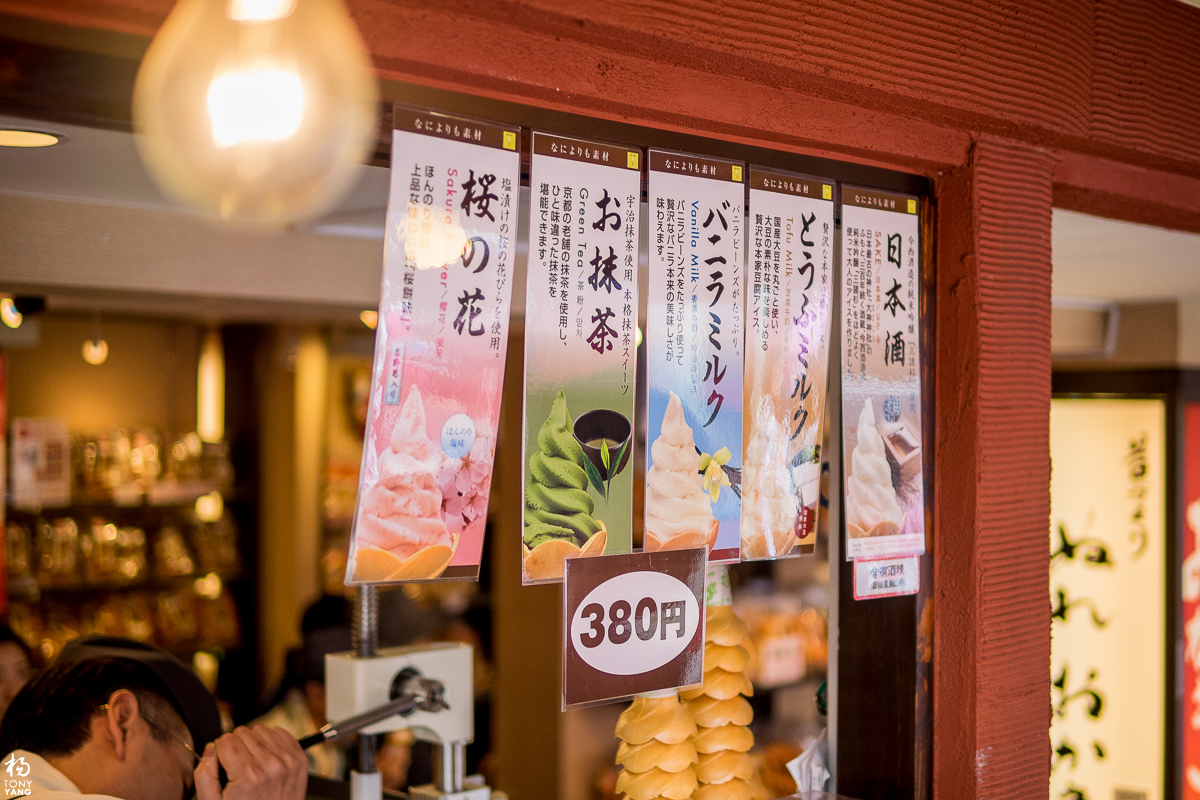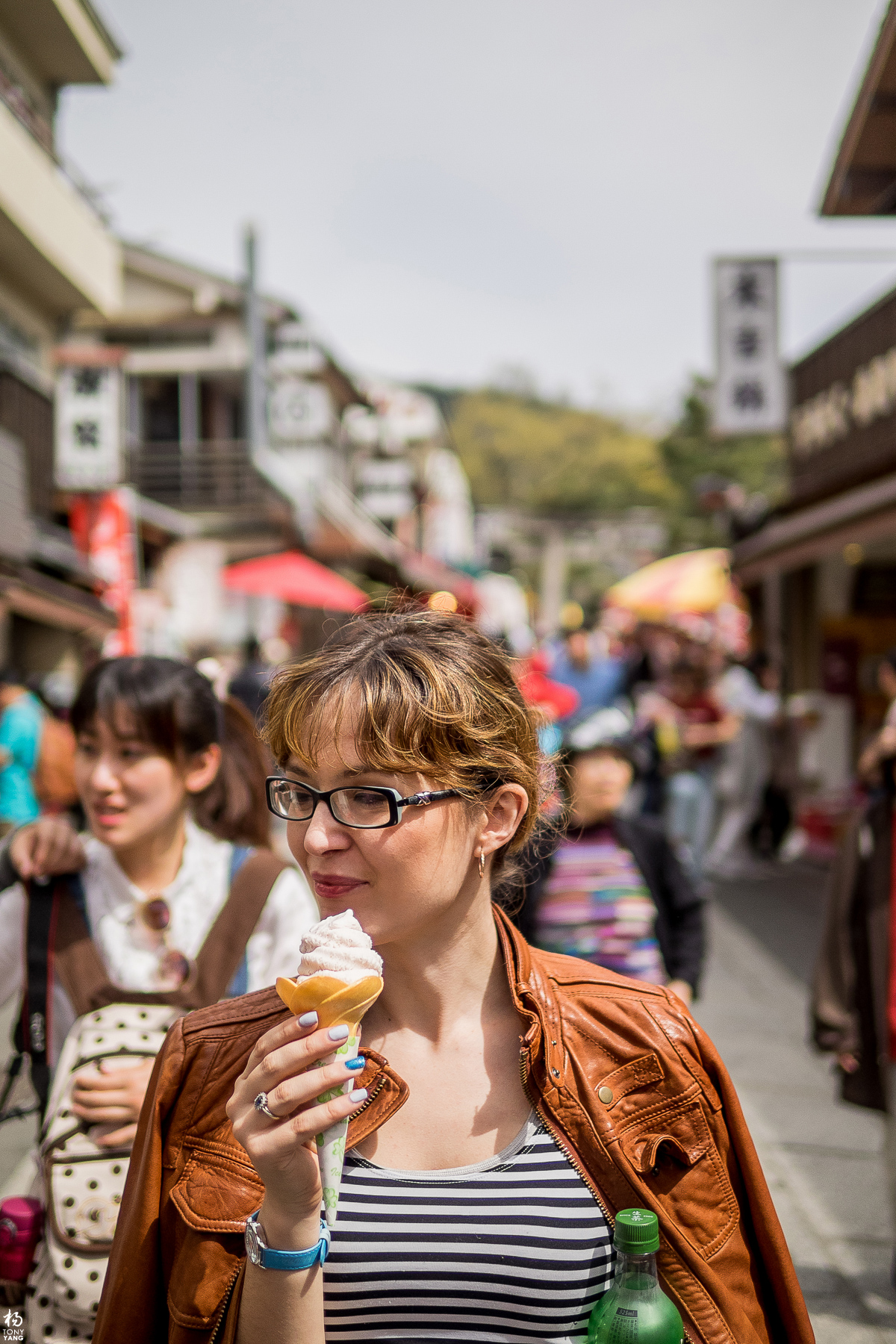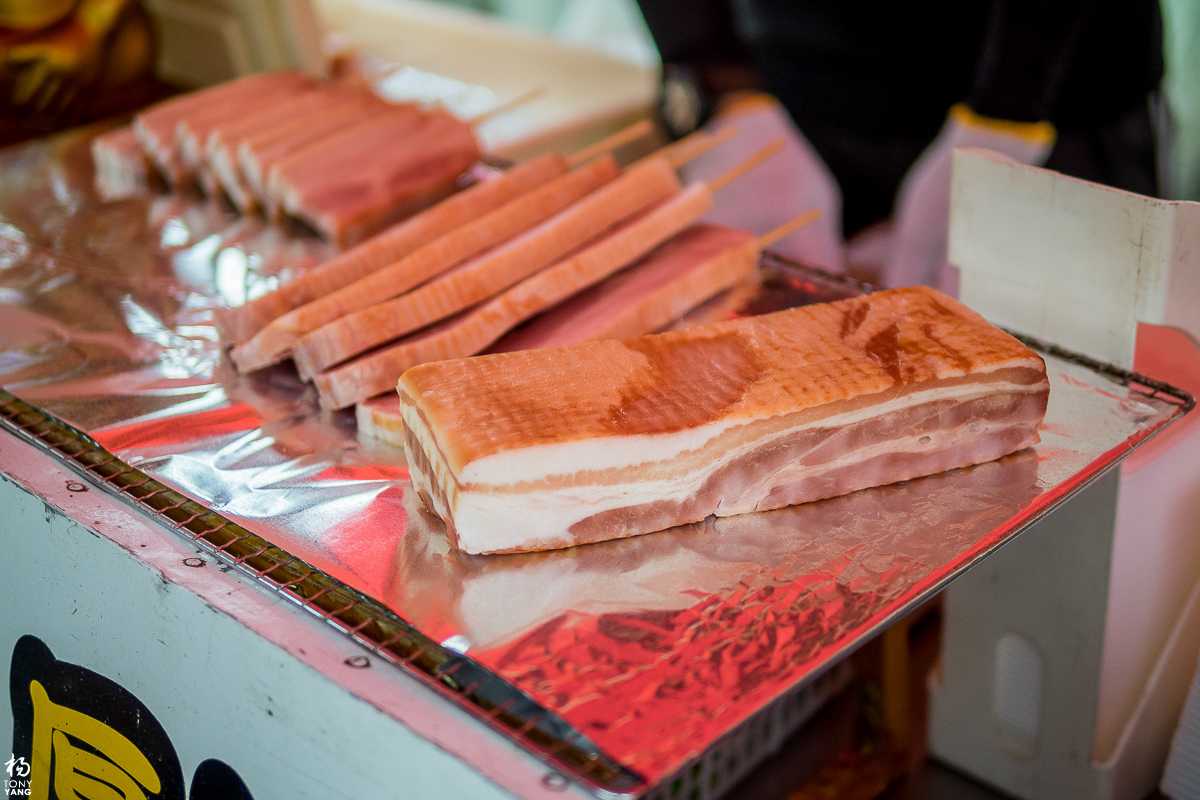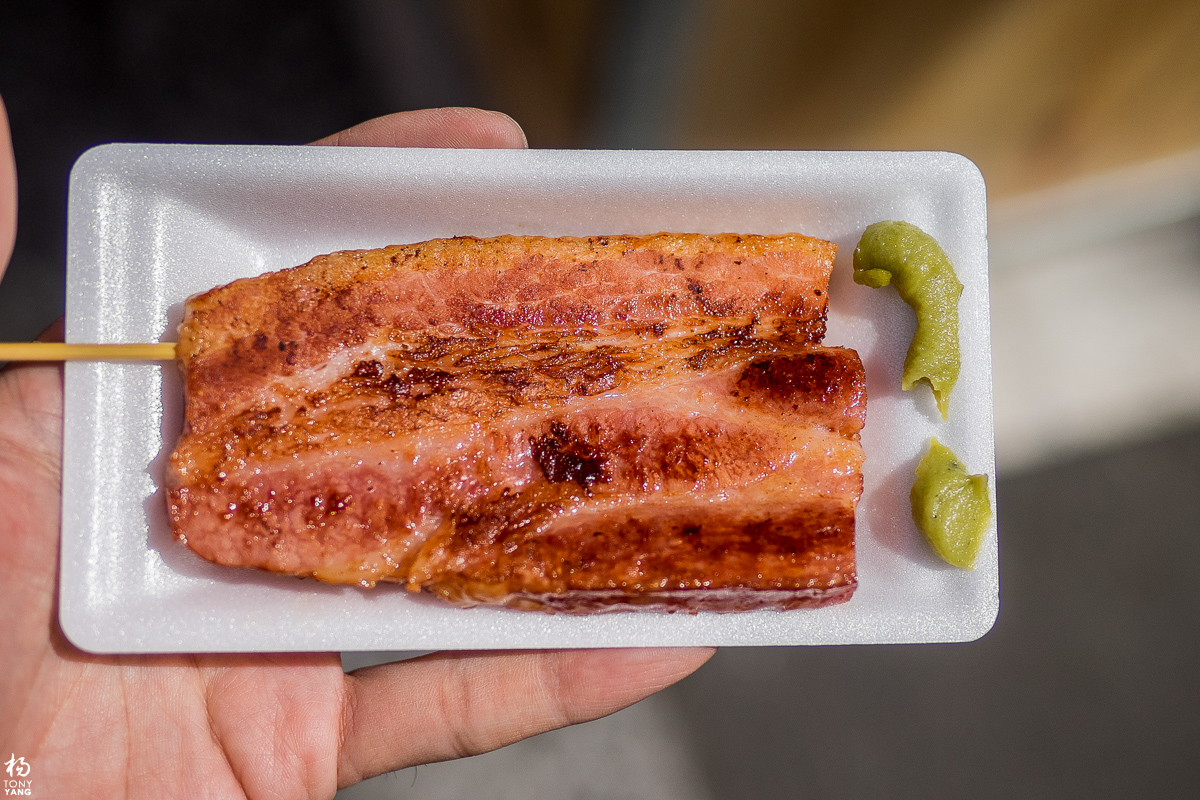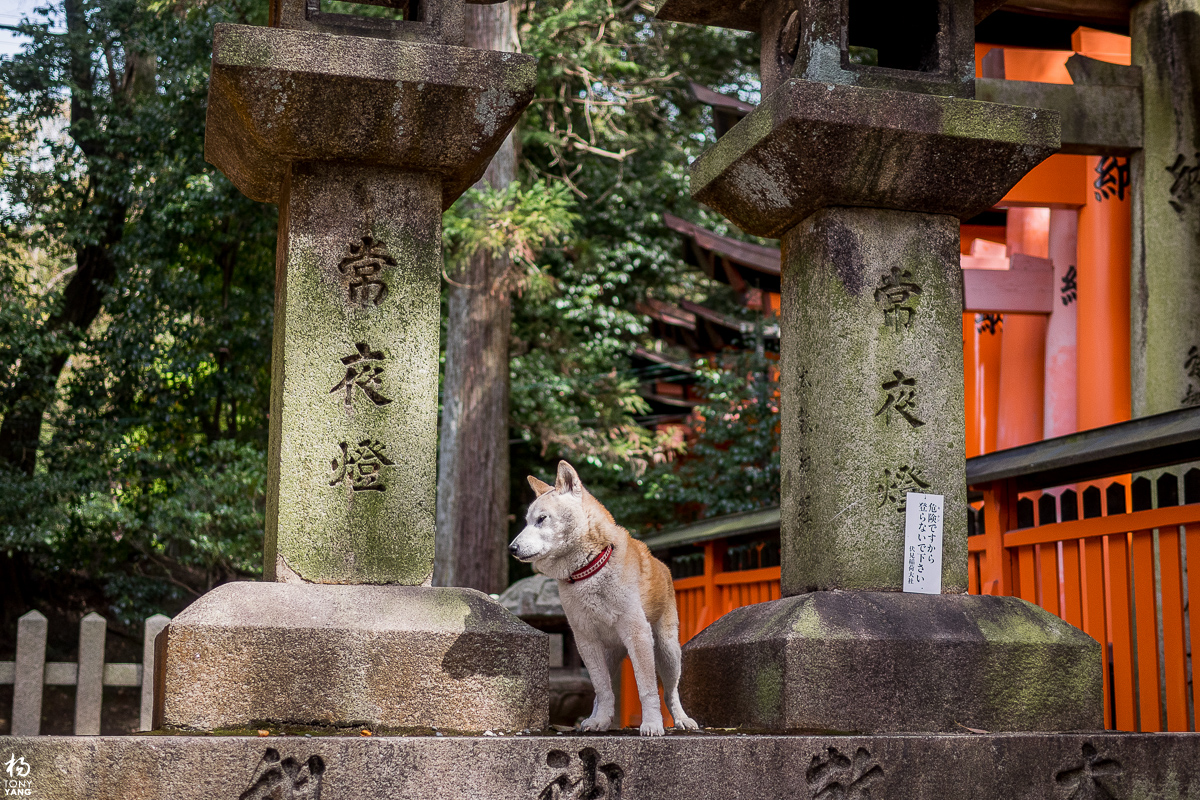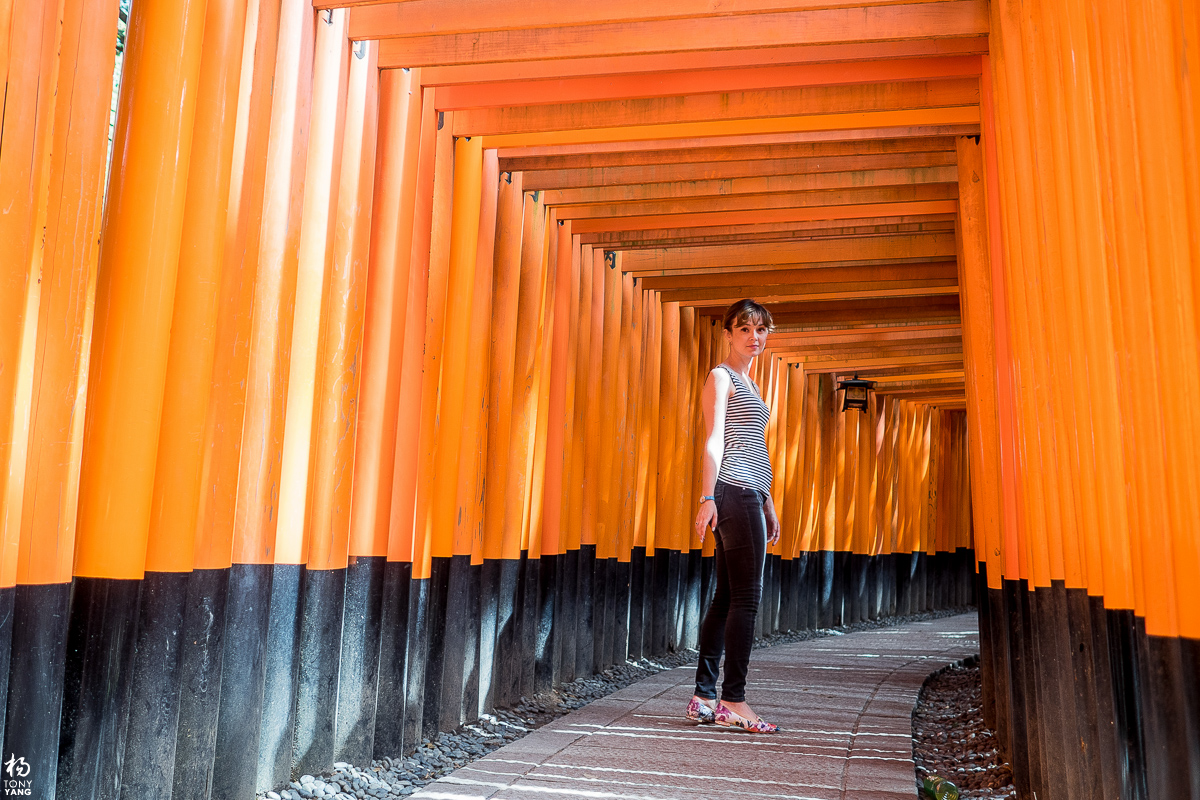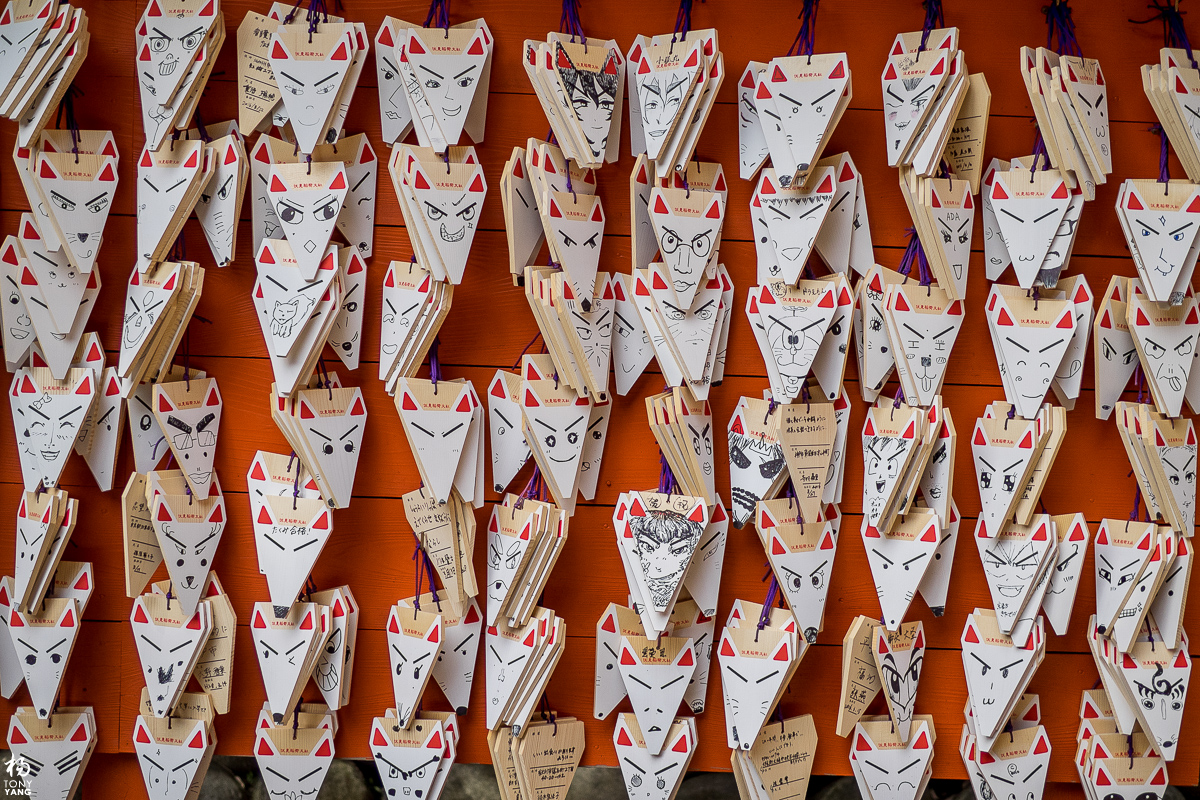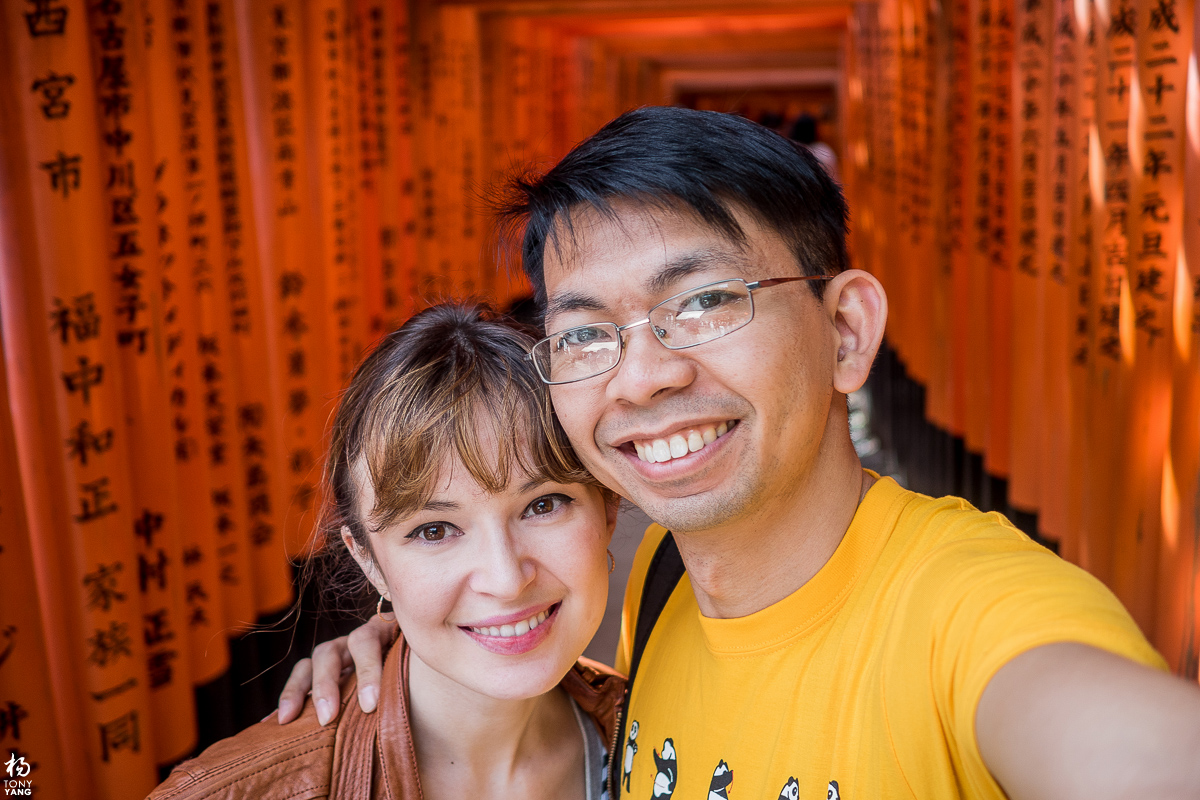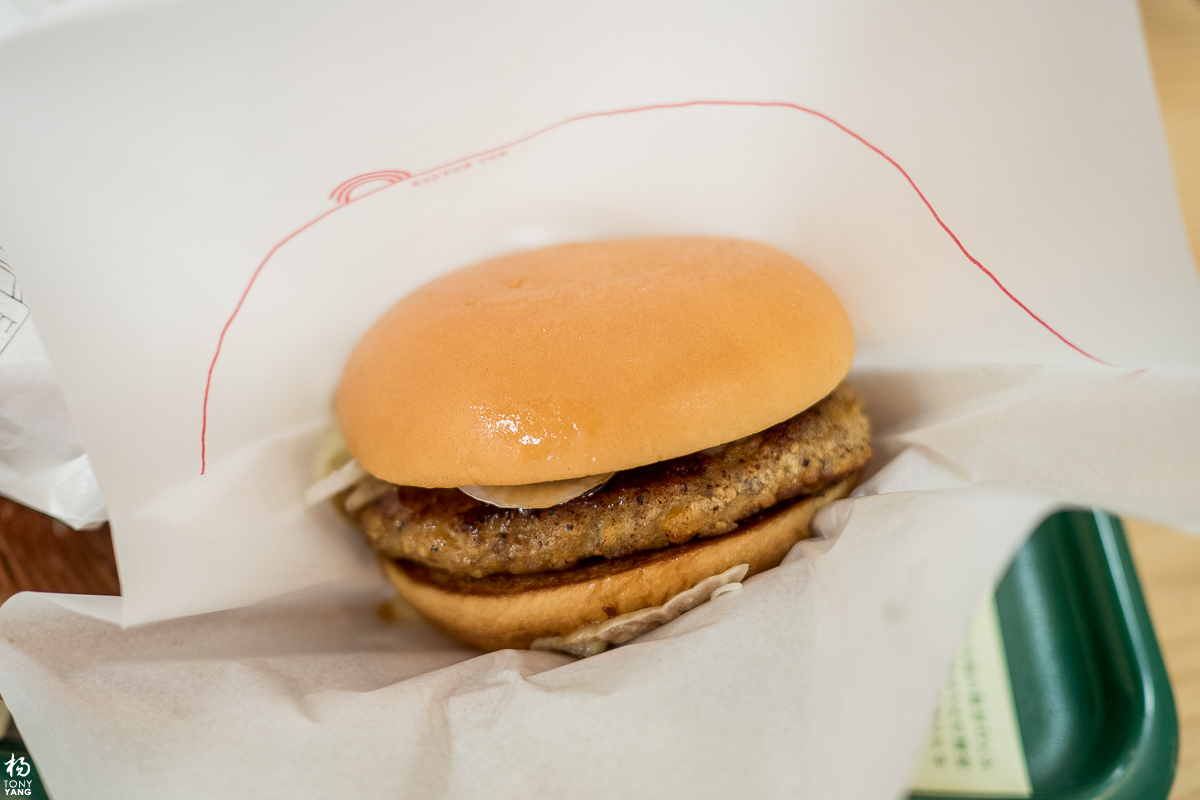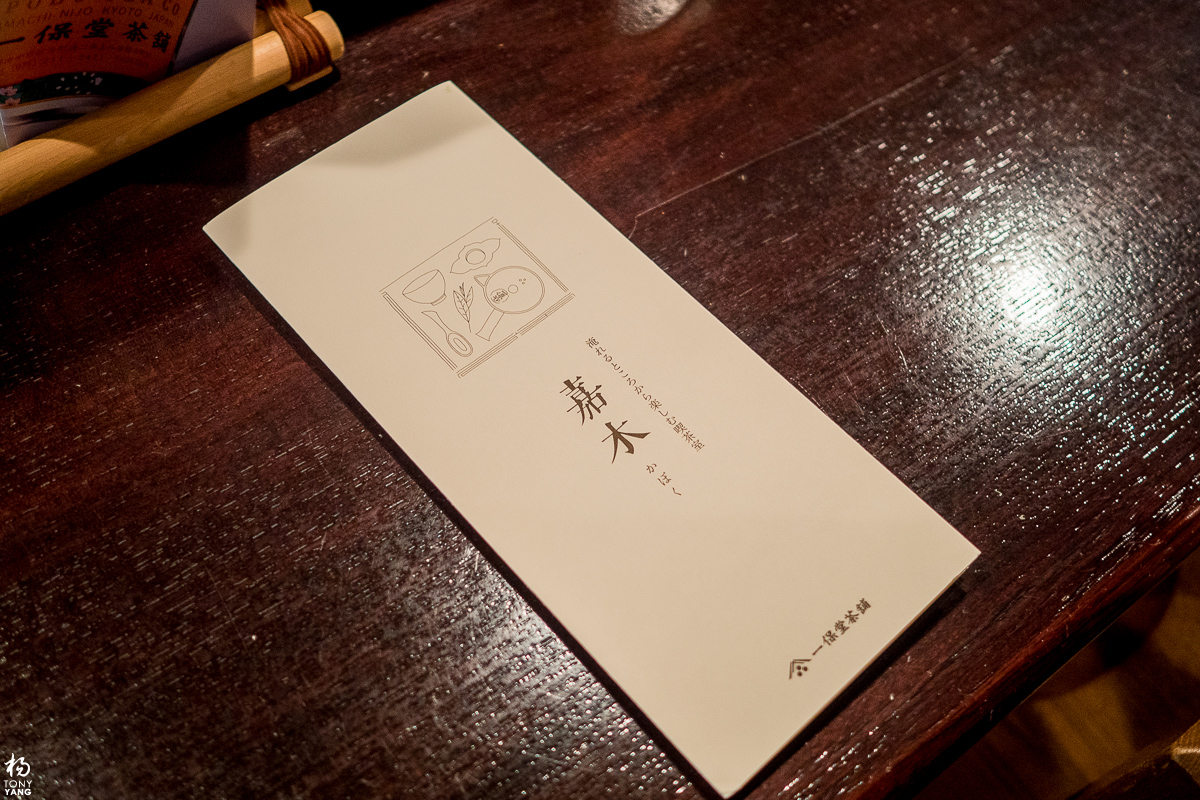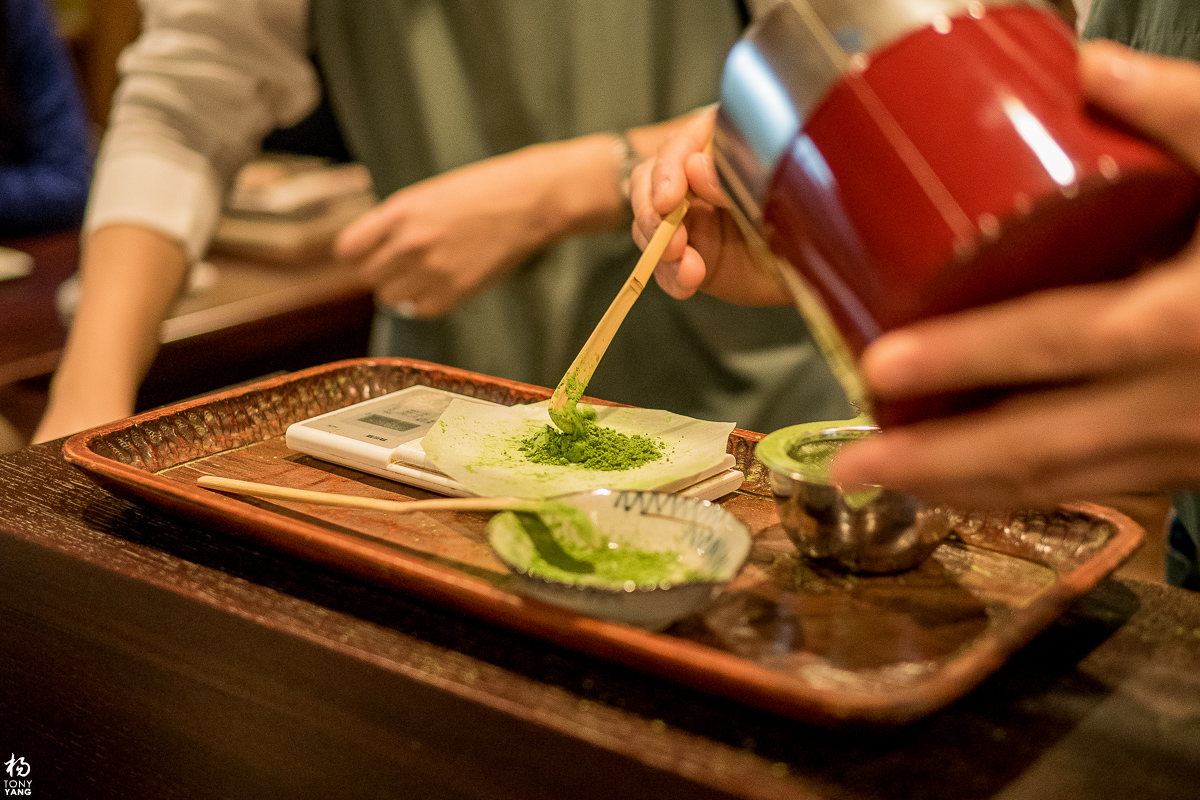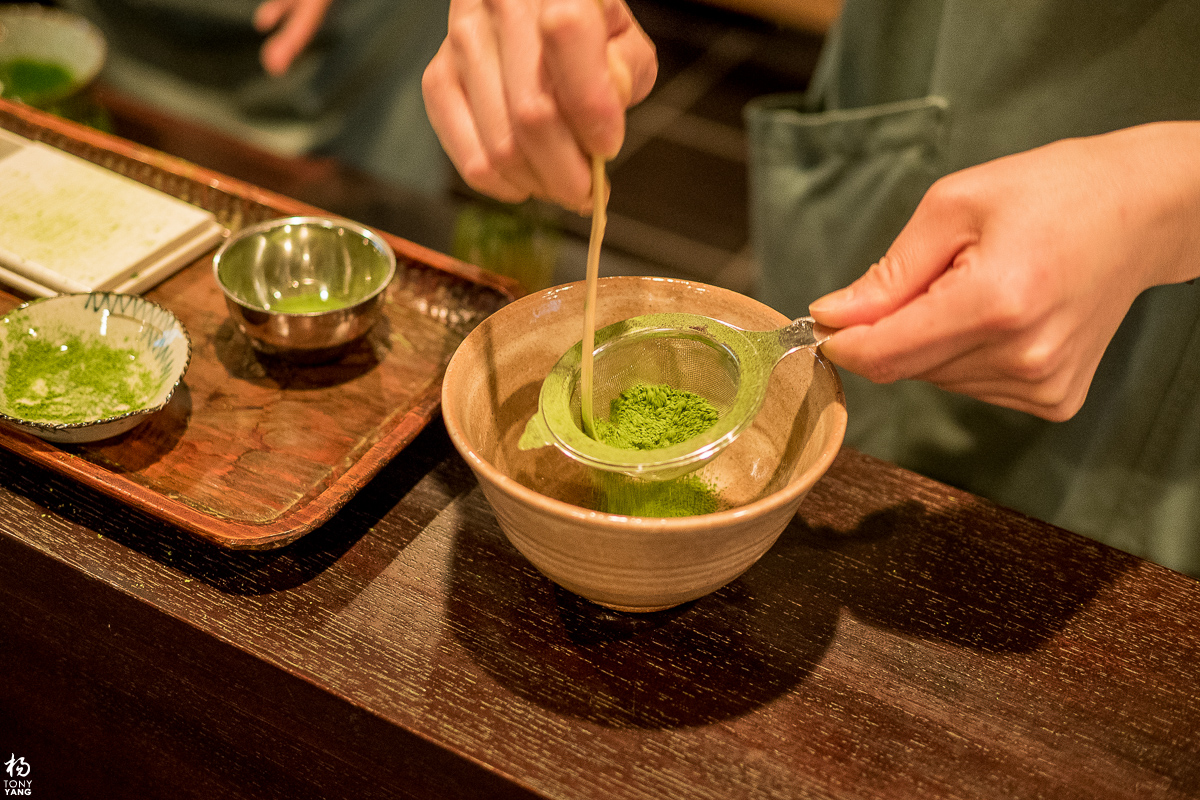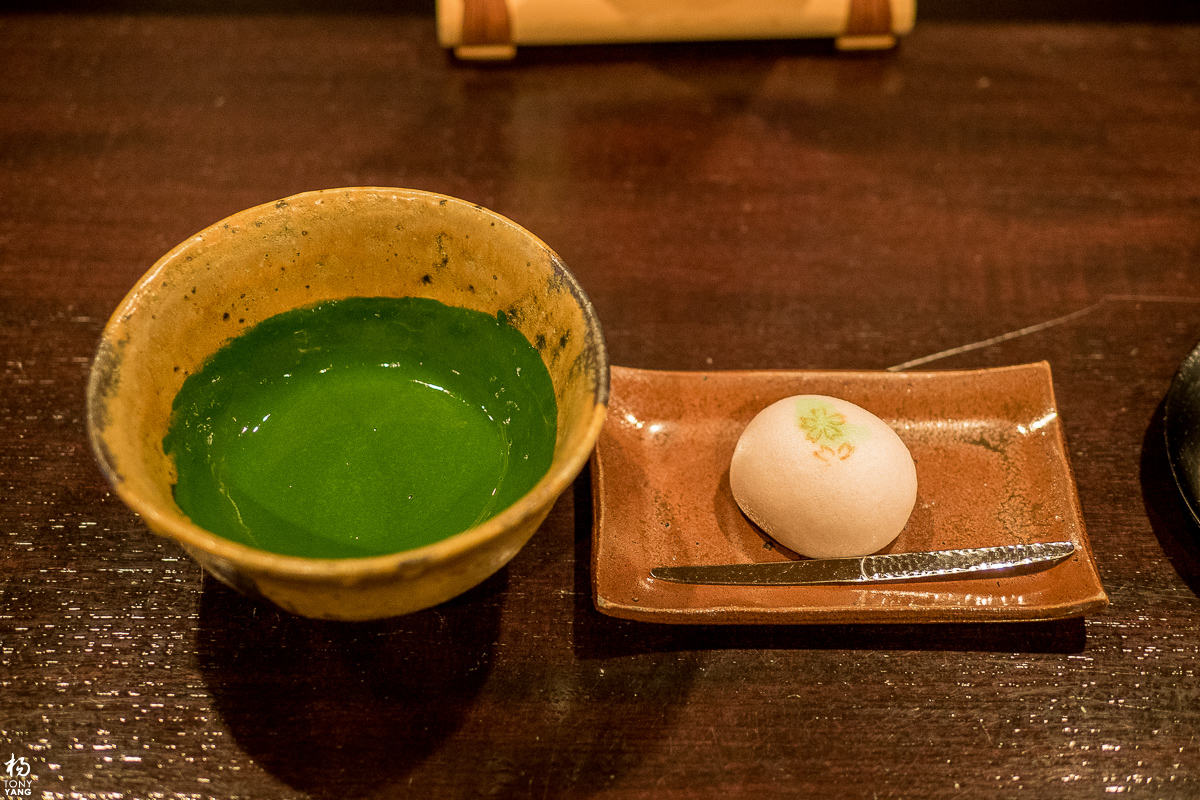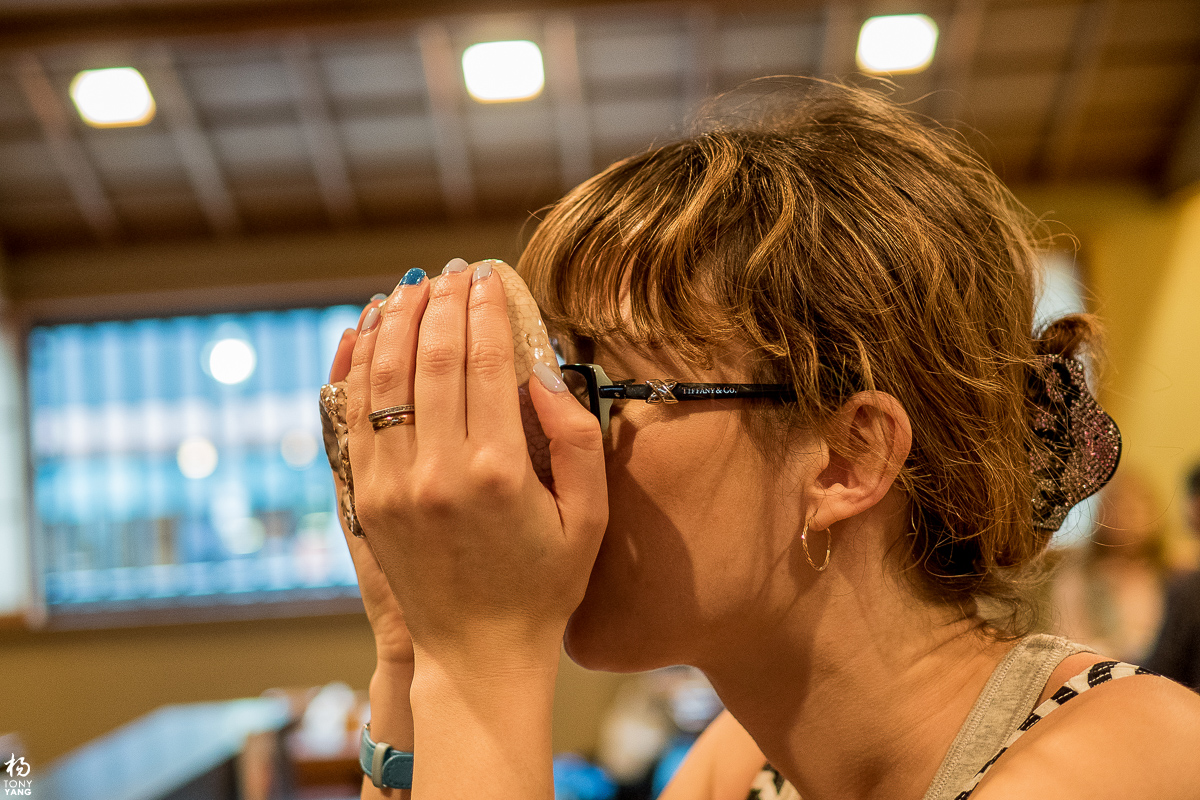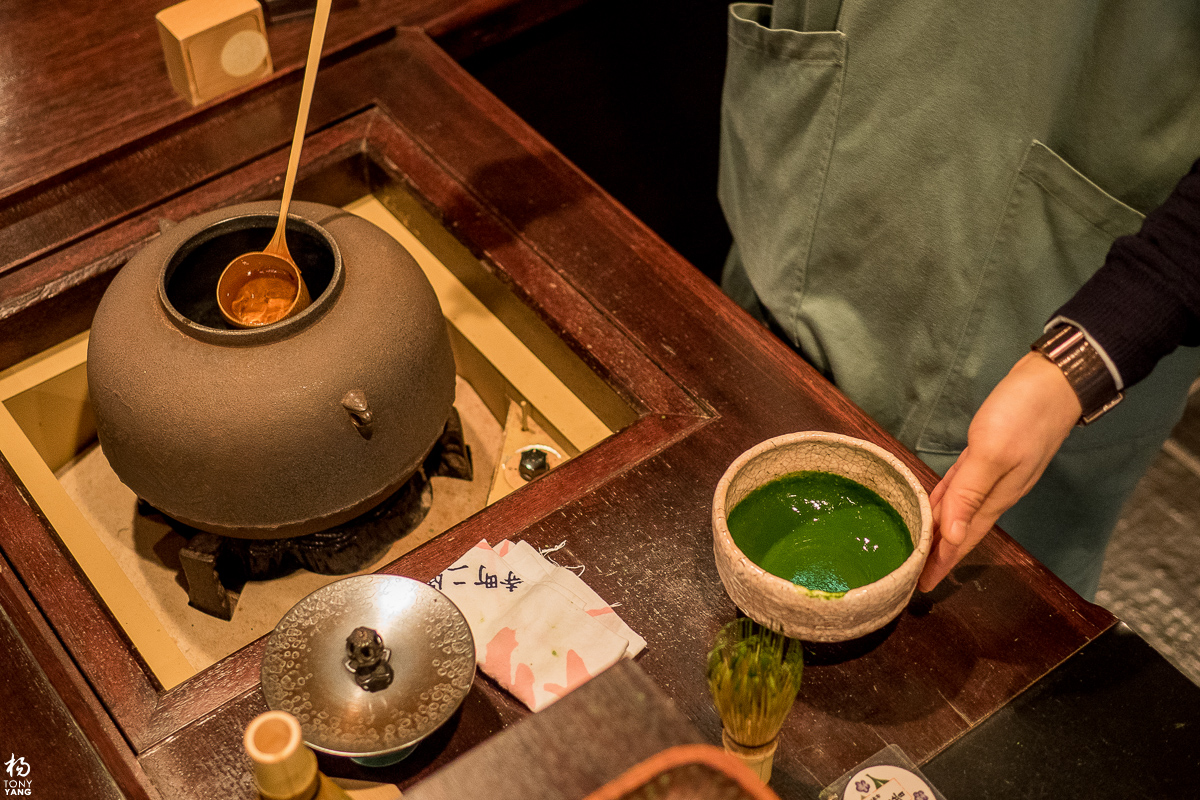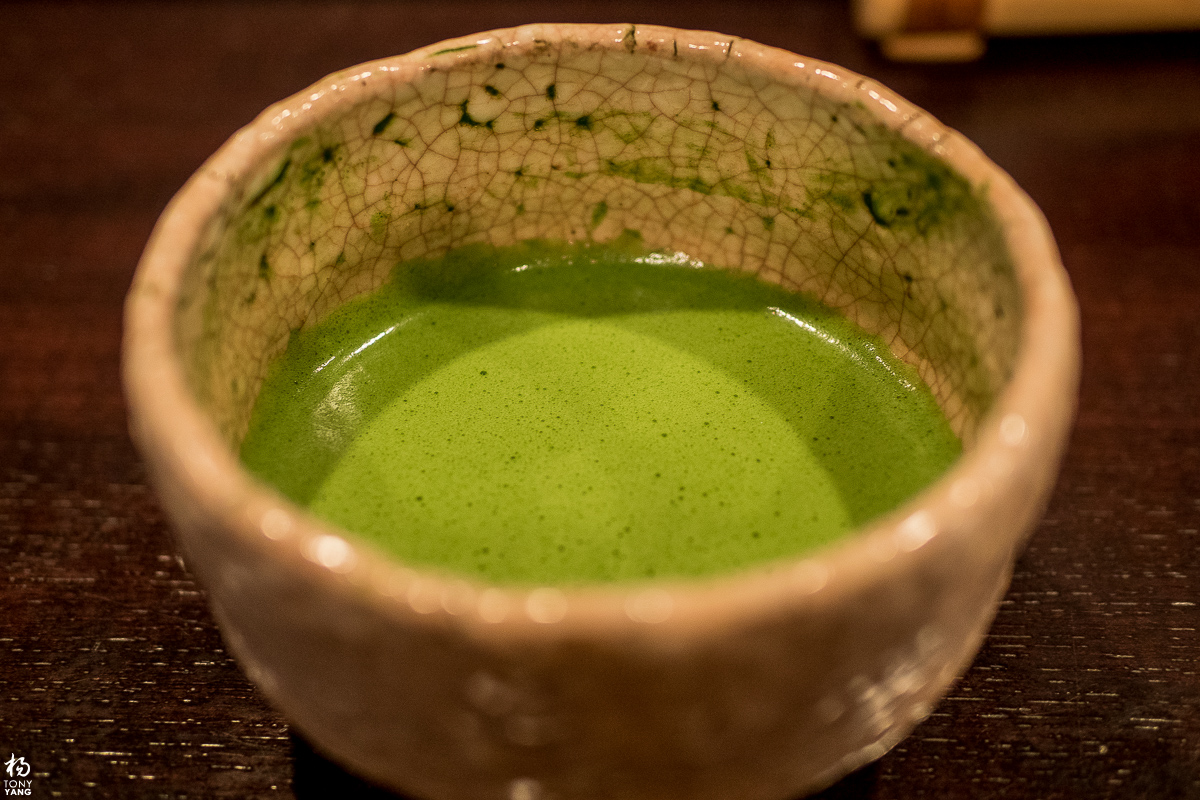 We had to try the popular conveyor belt sushi, and it didn't disappoint. We especially loved the unlimited green matcha tea tap right out of the wall!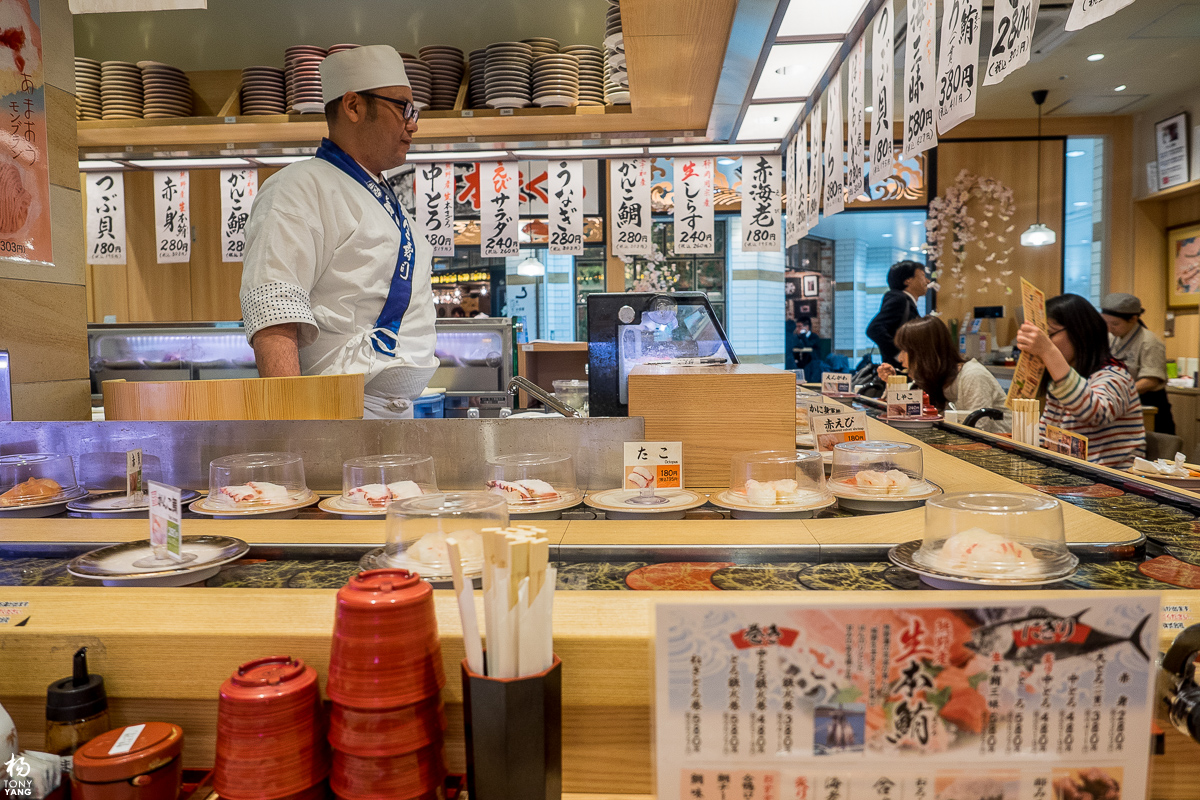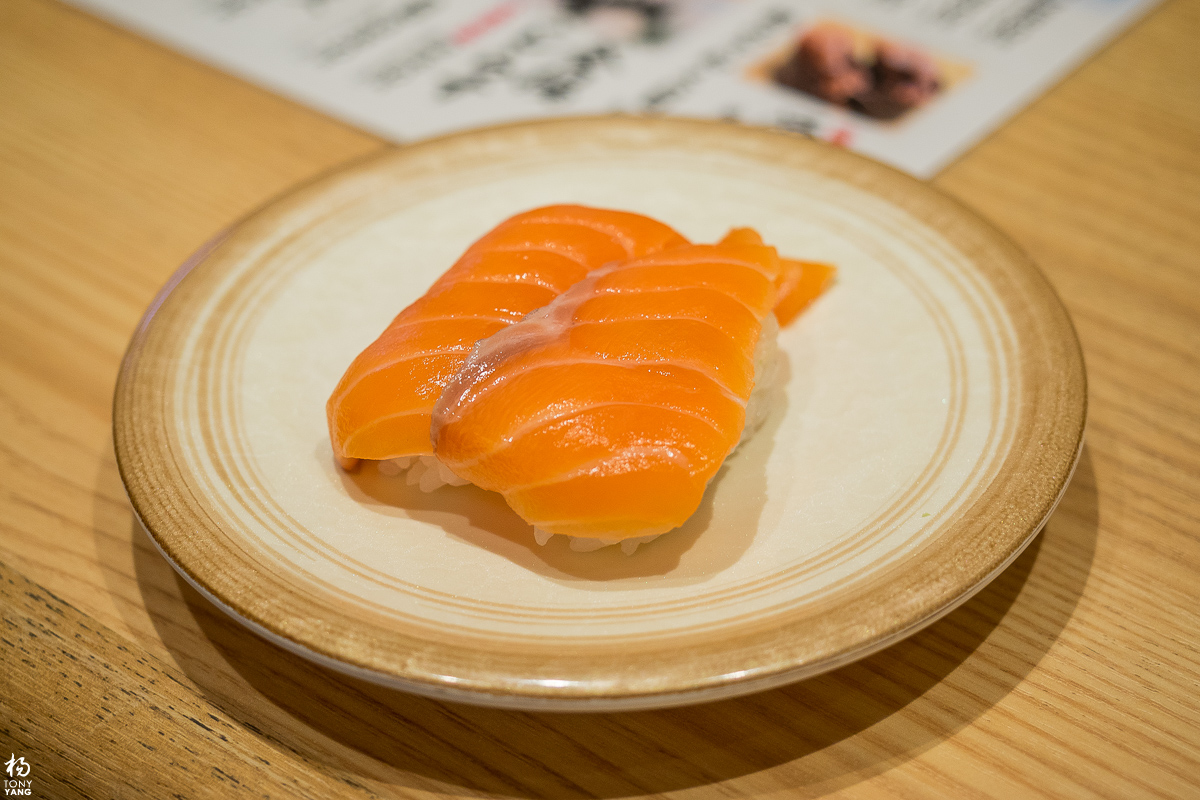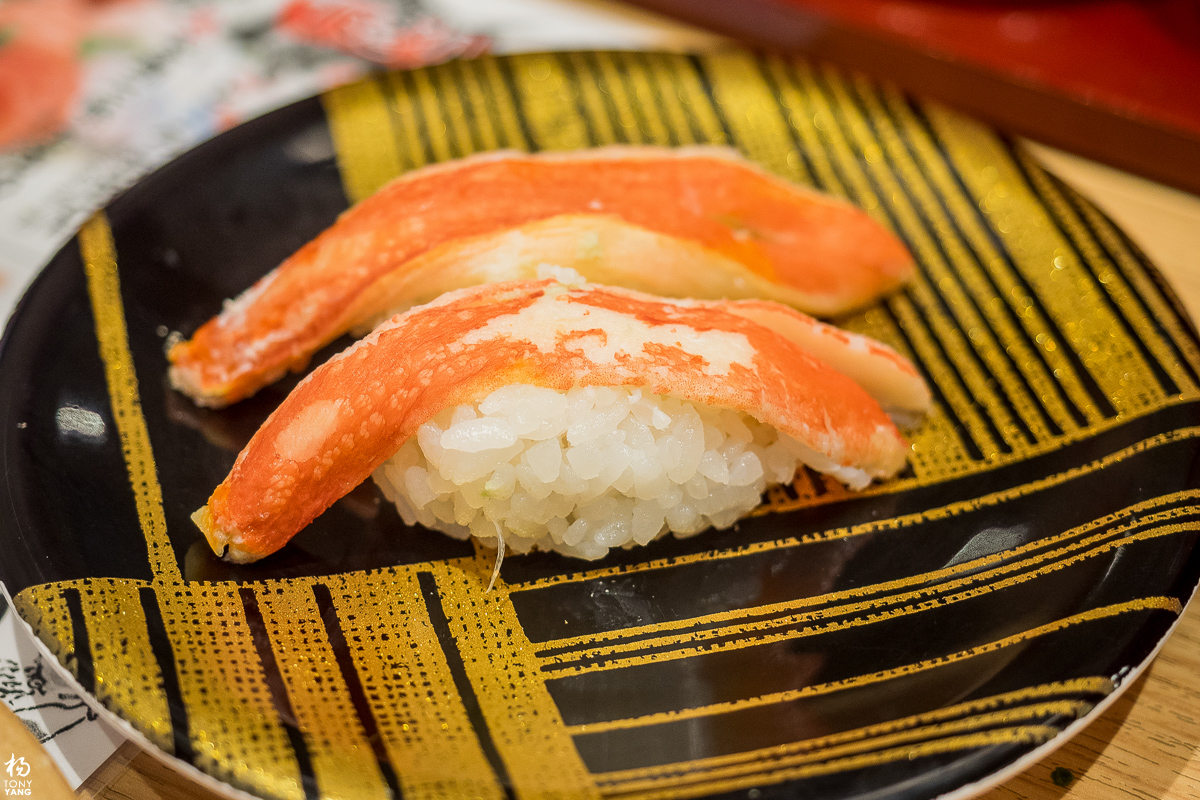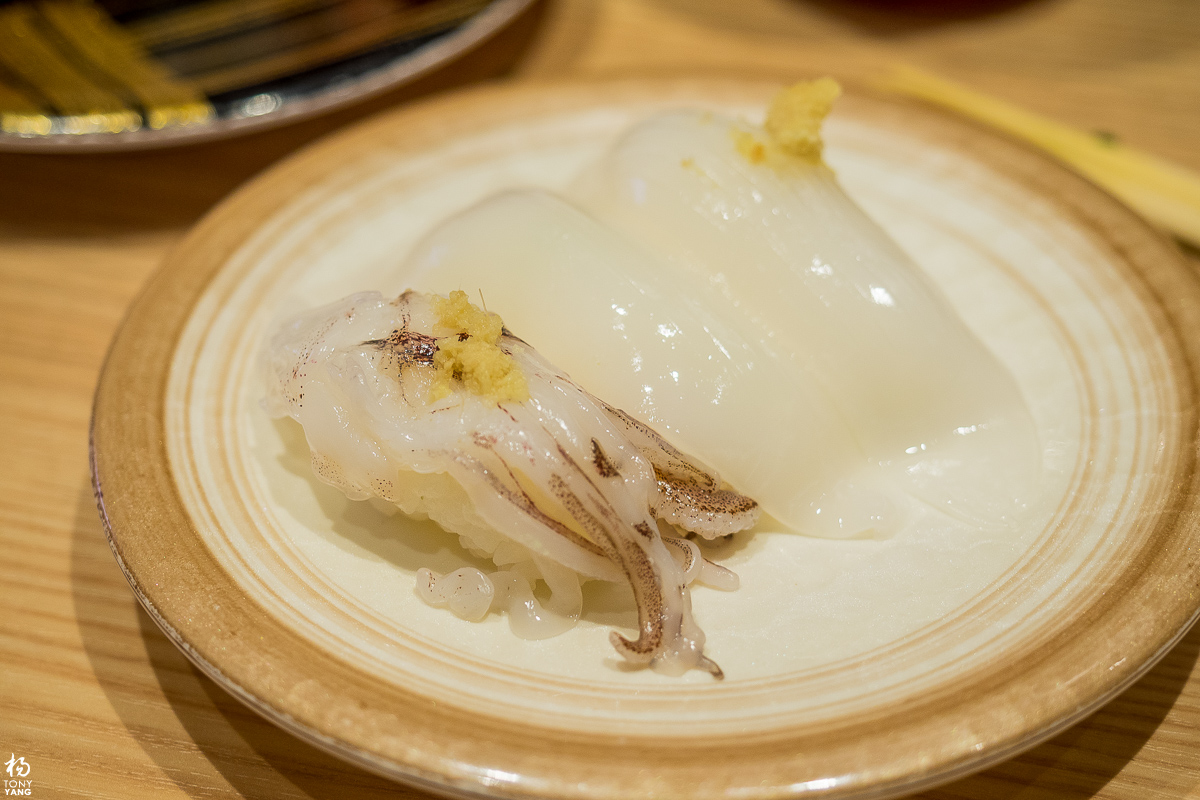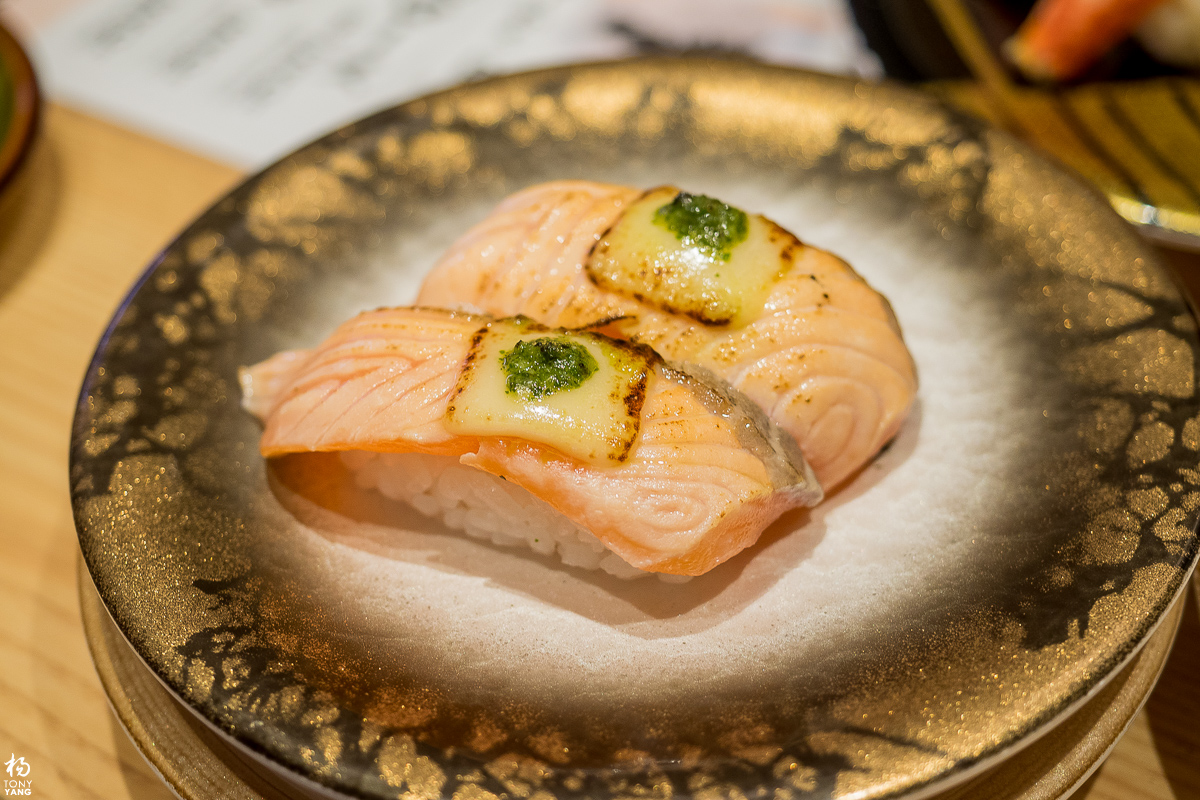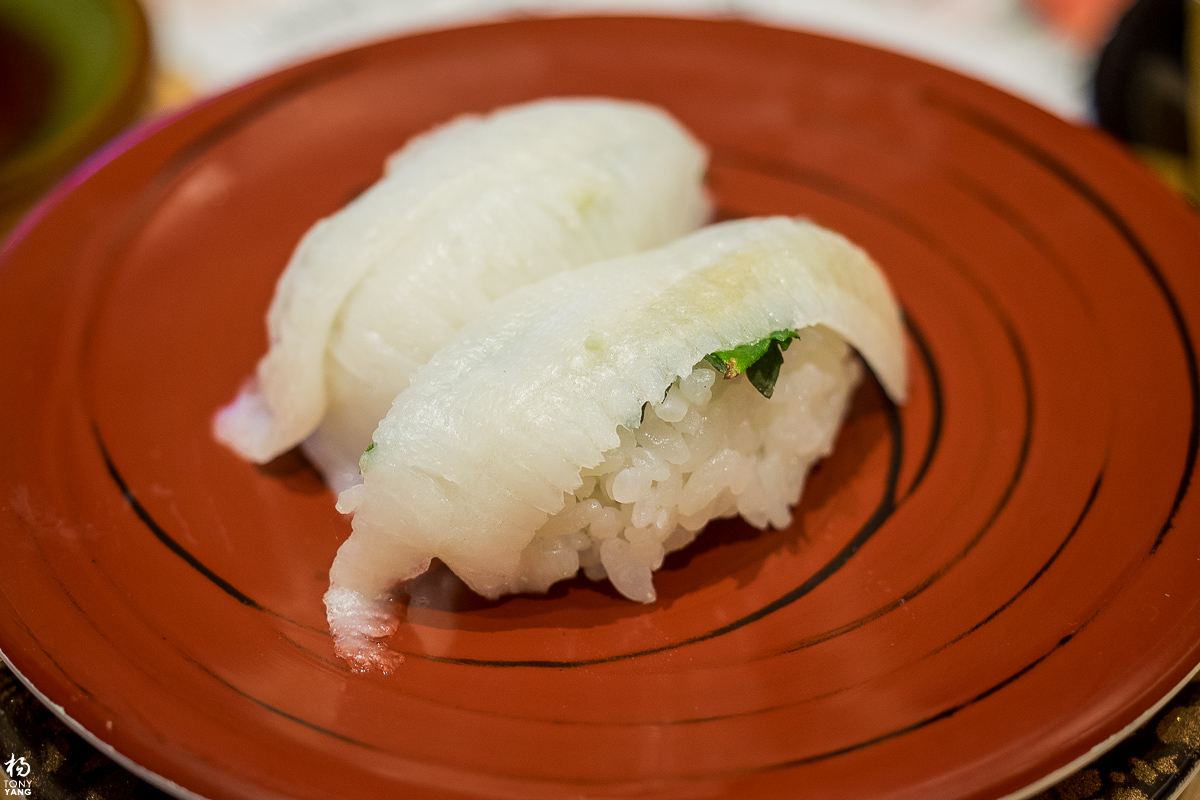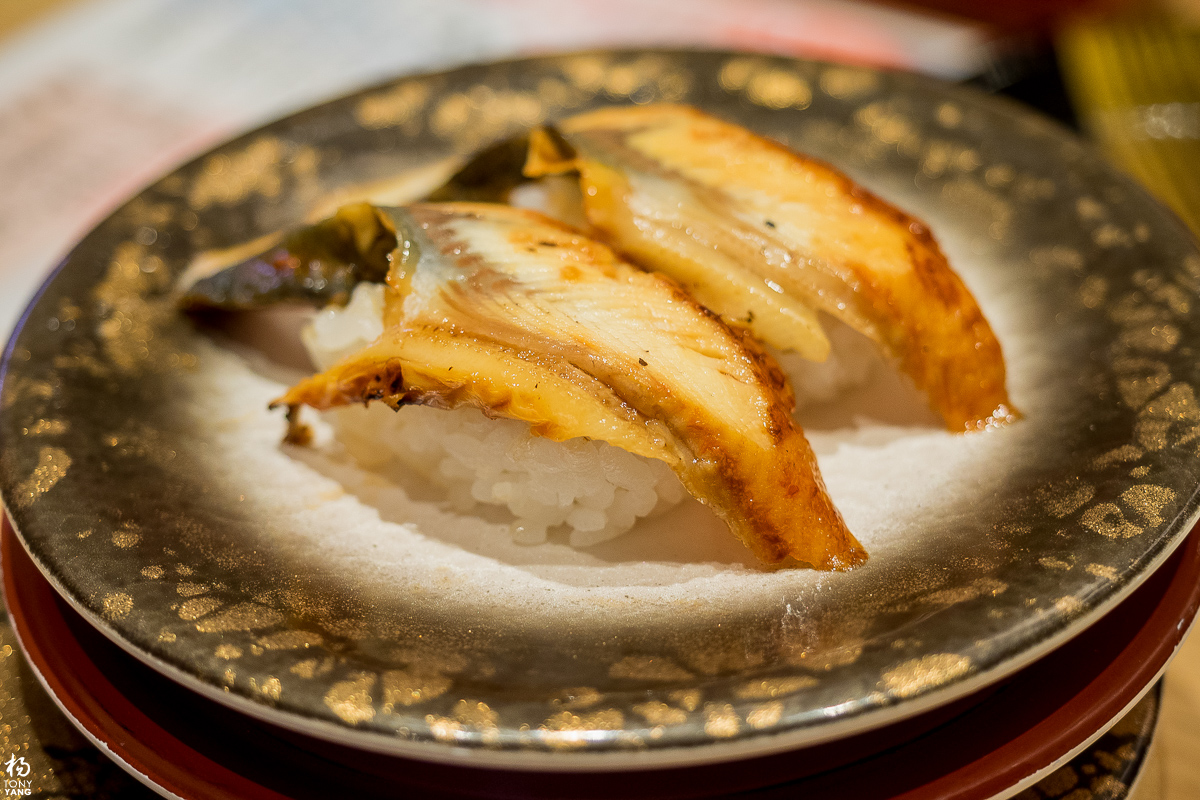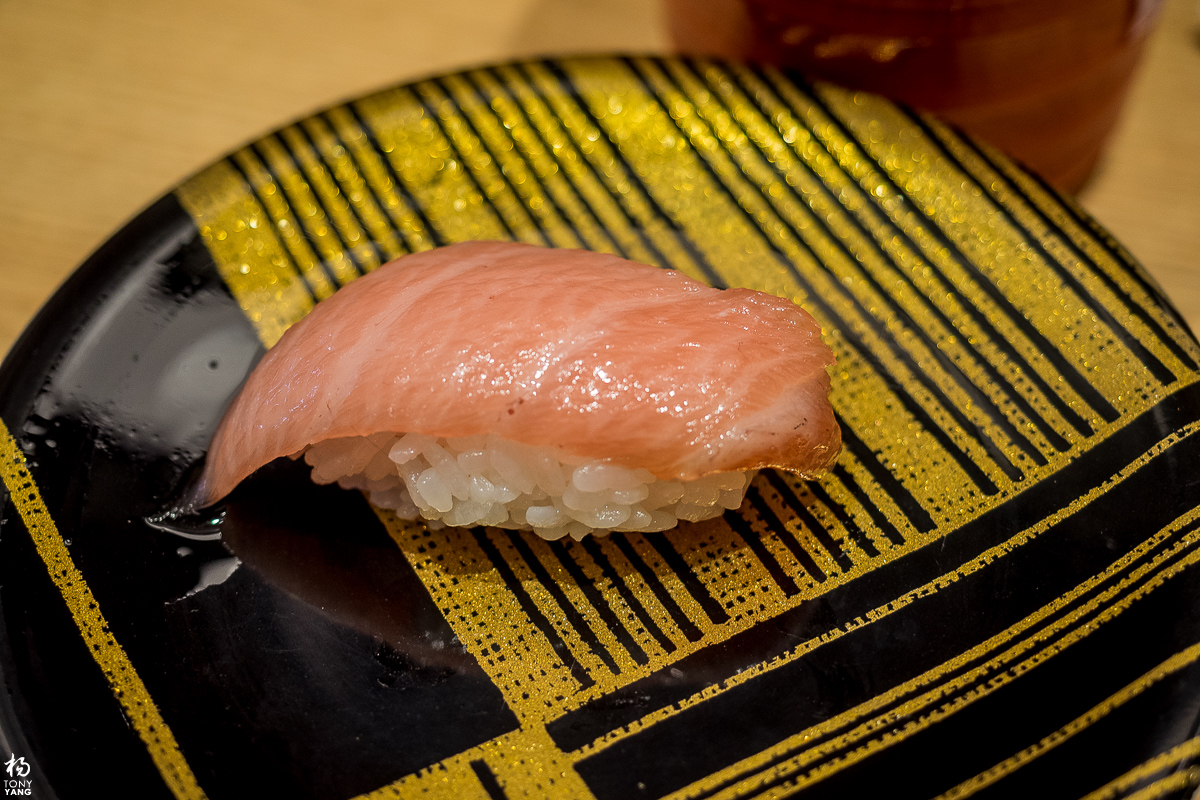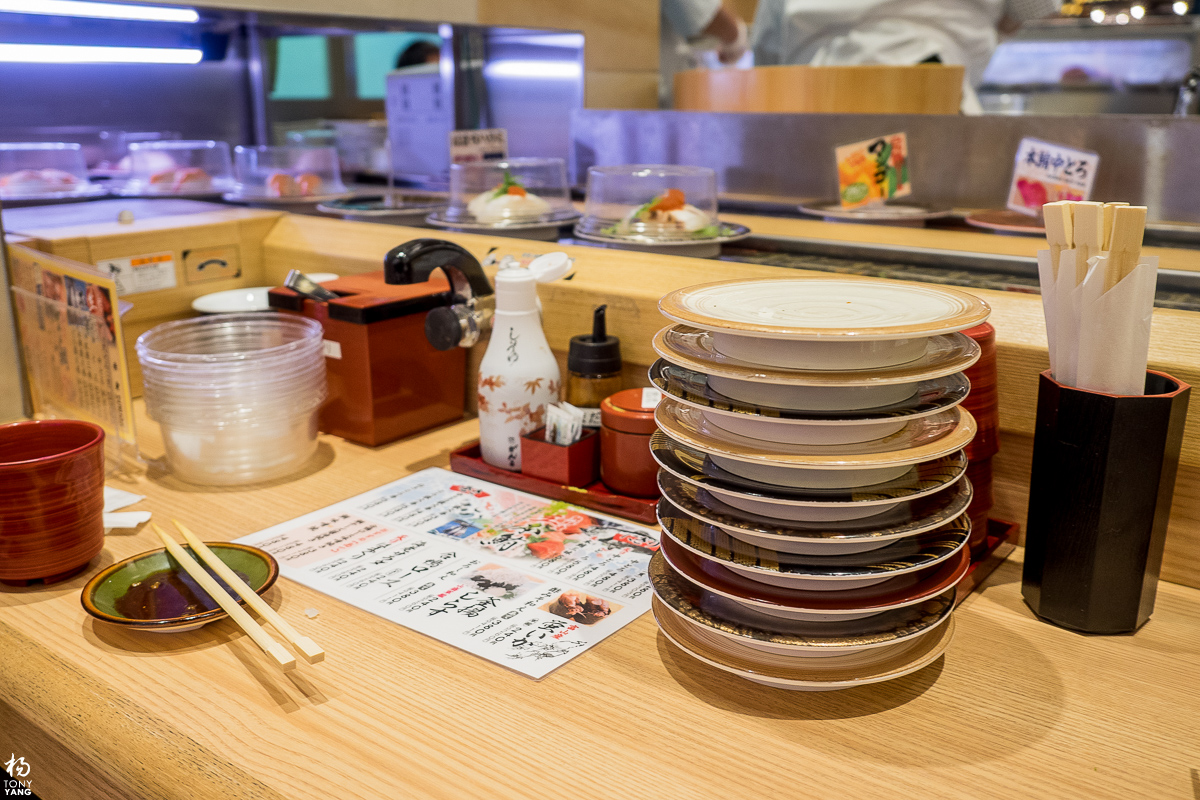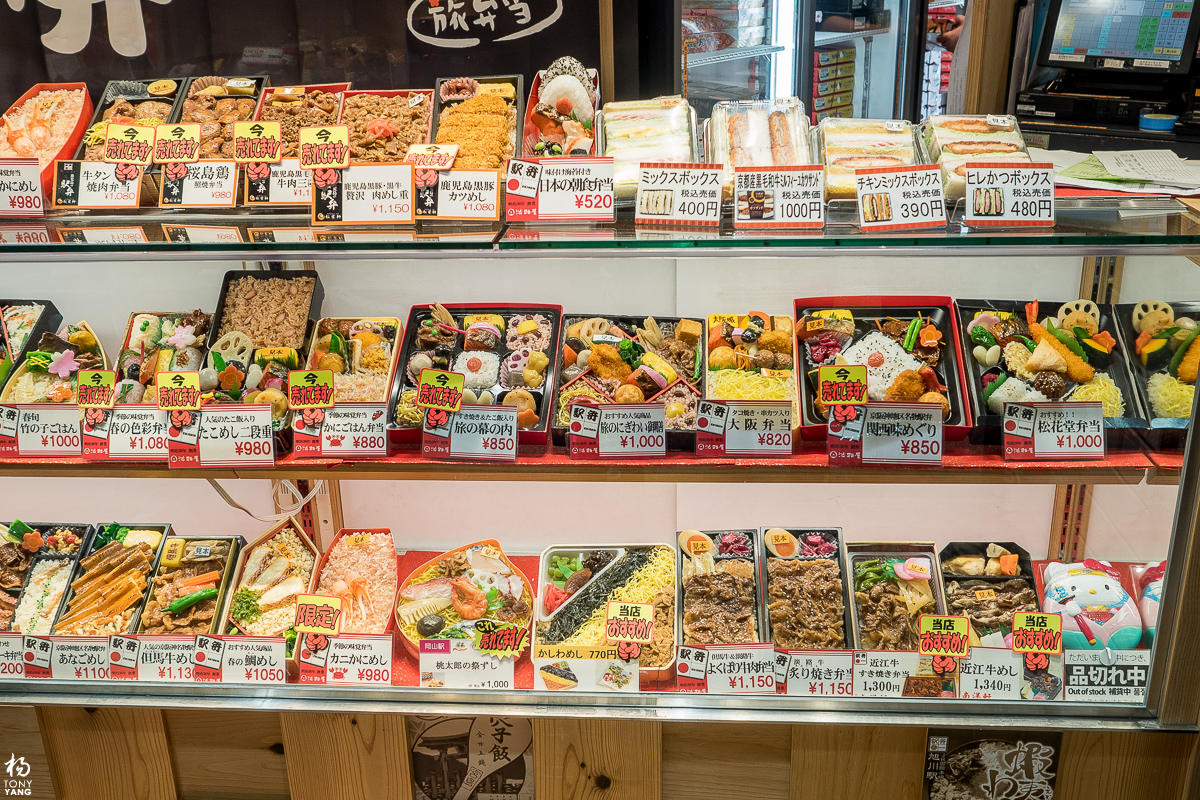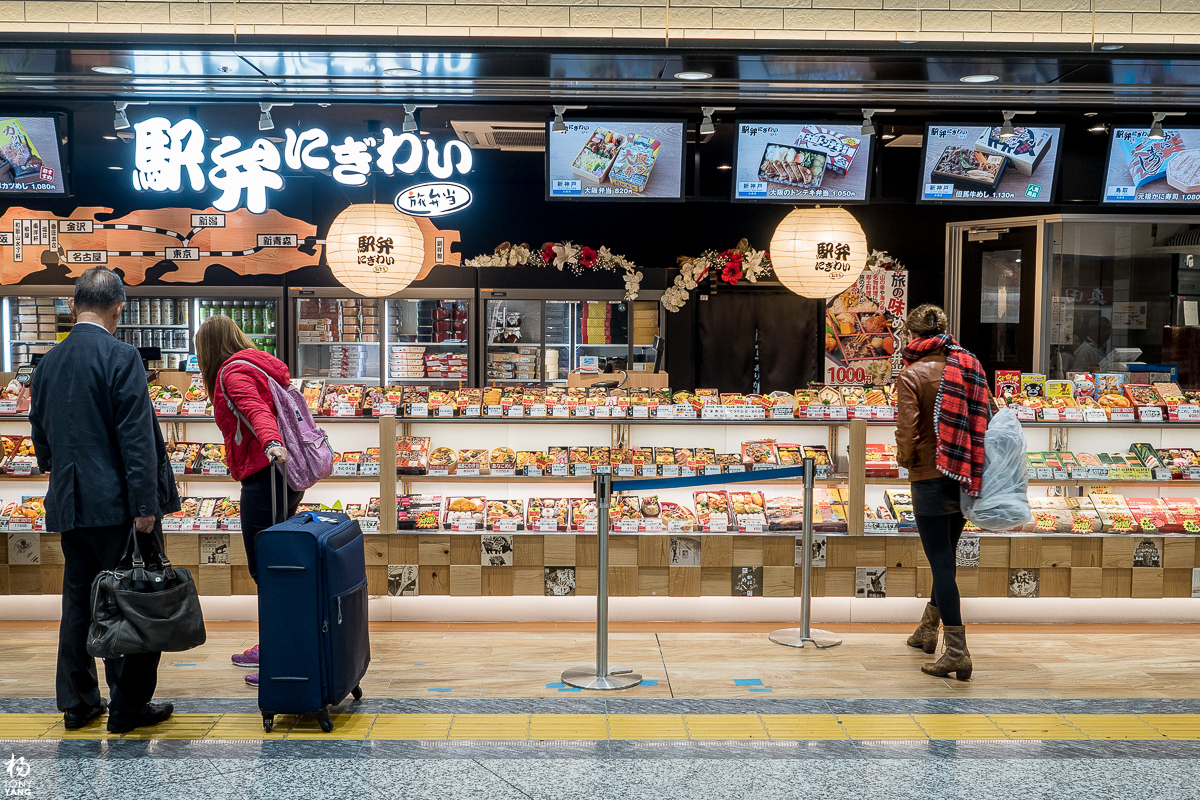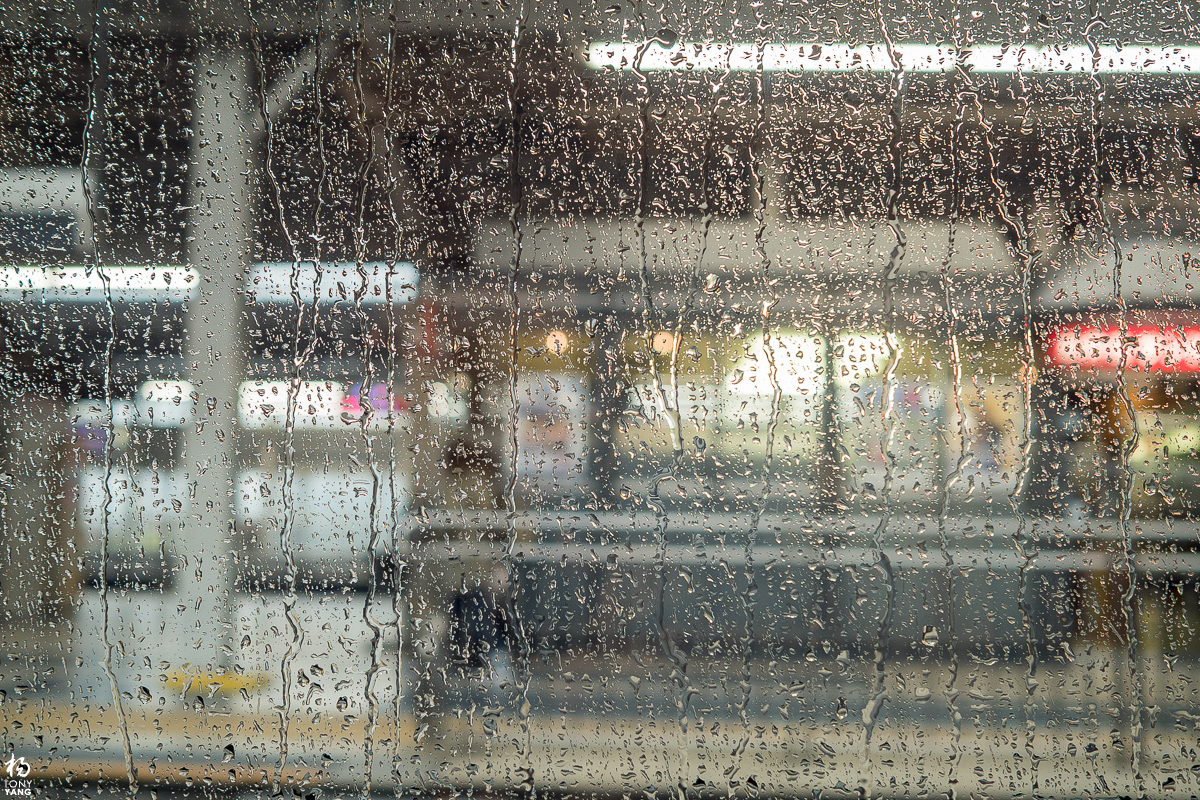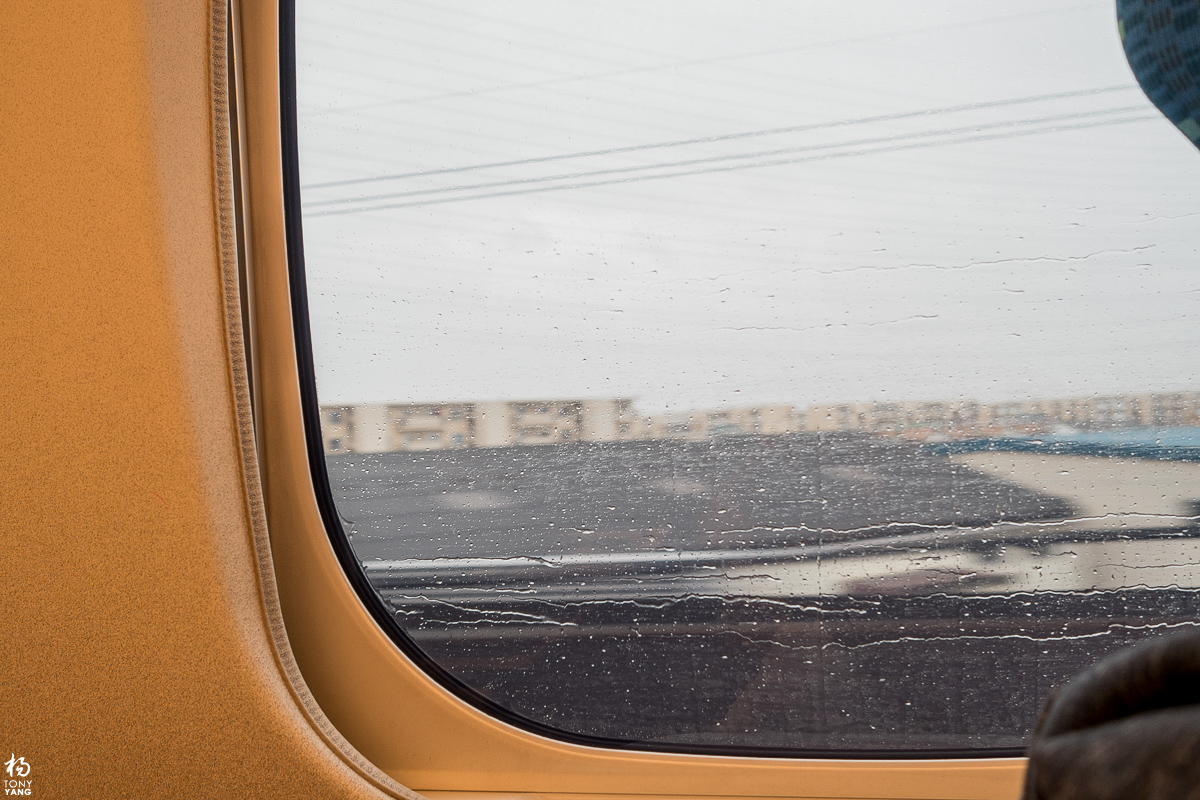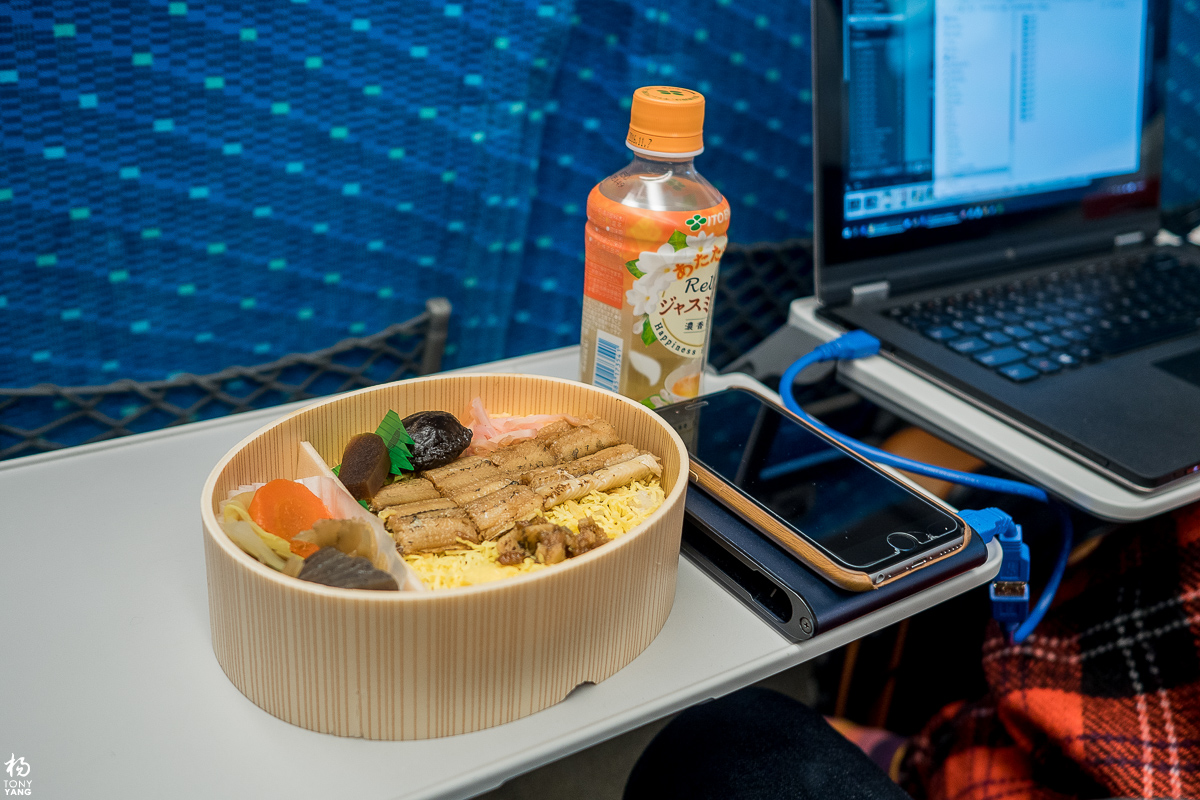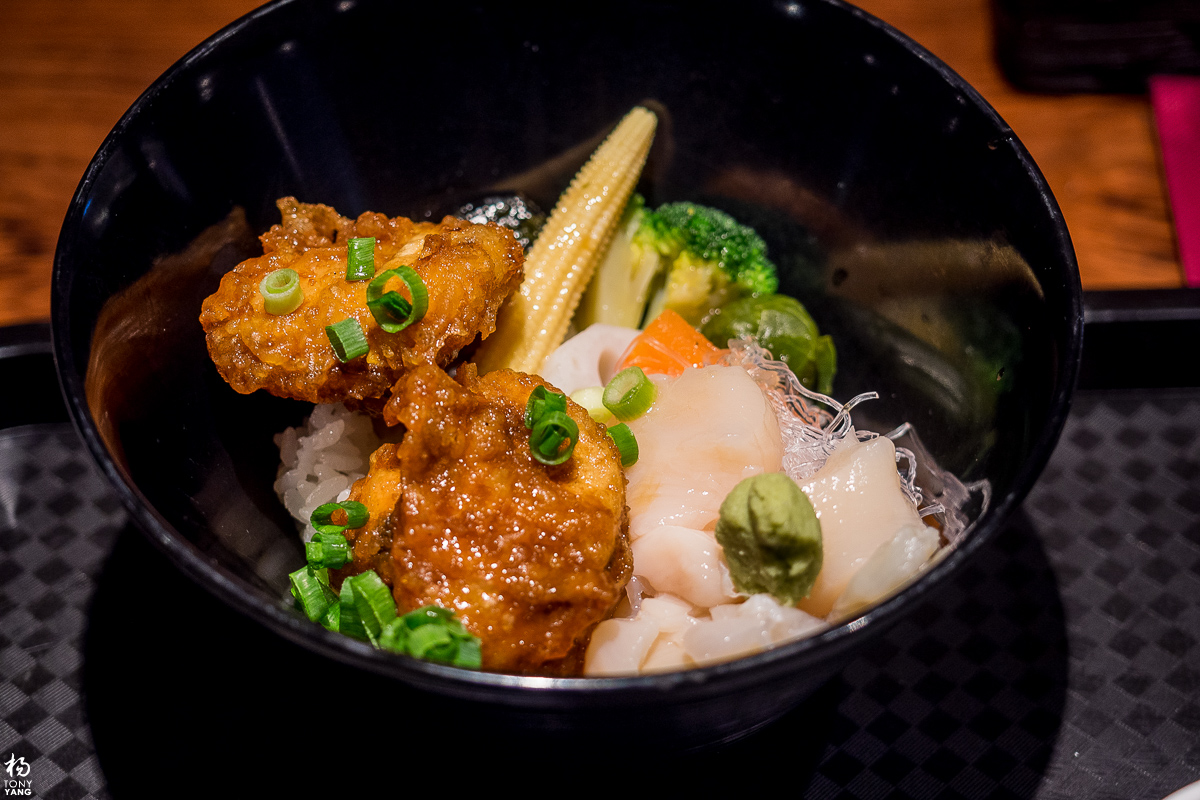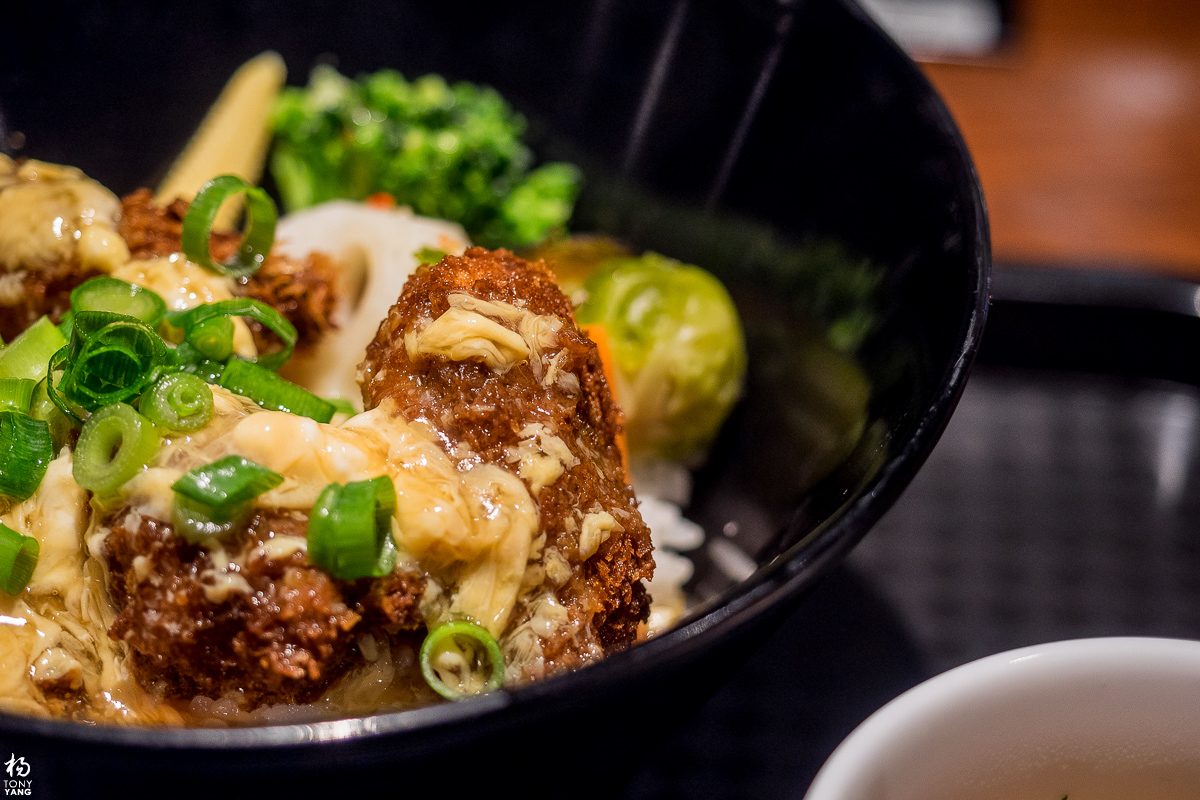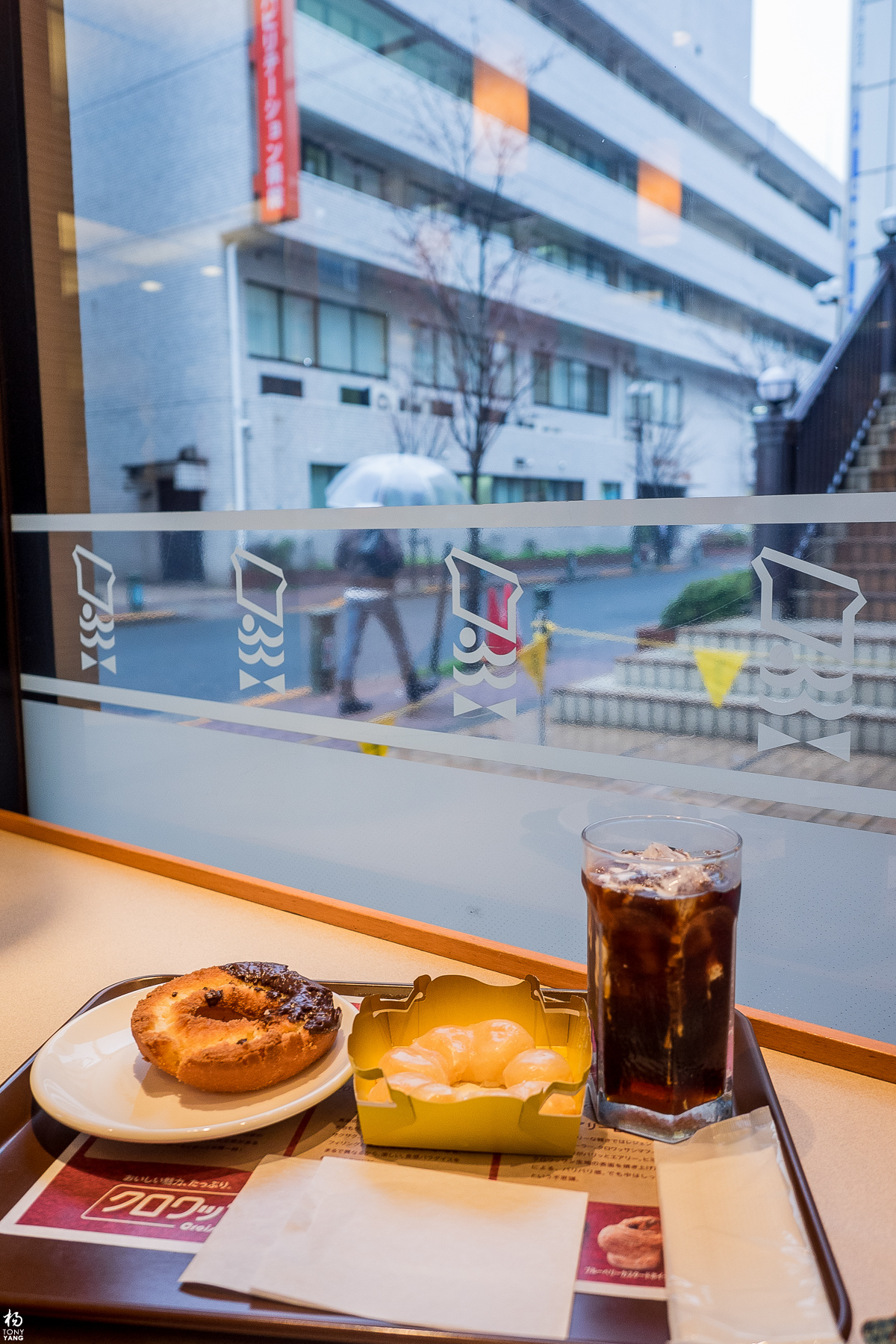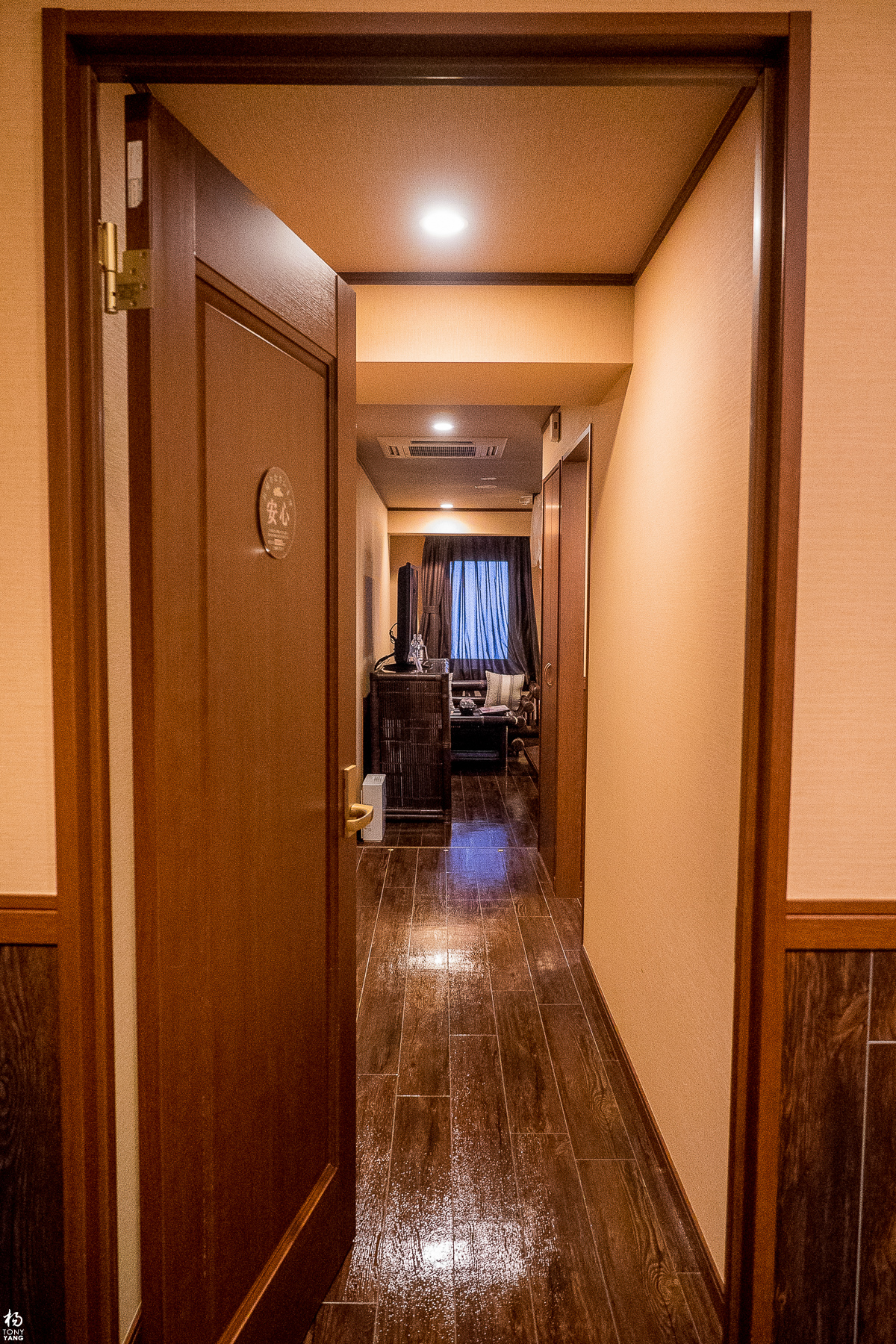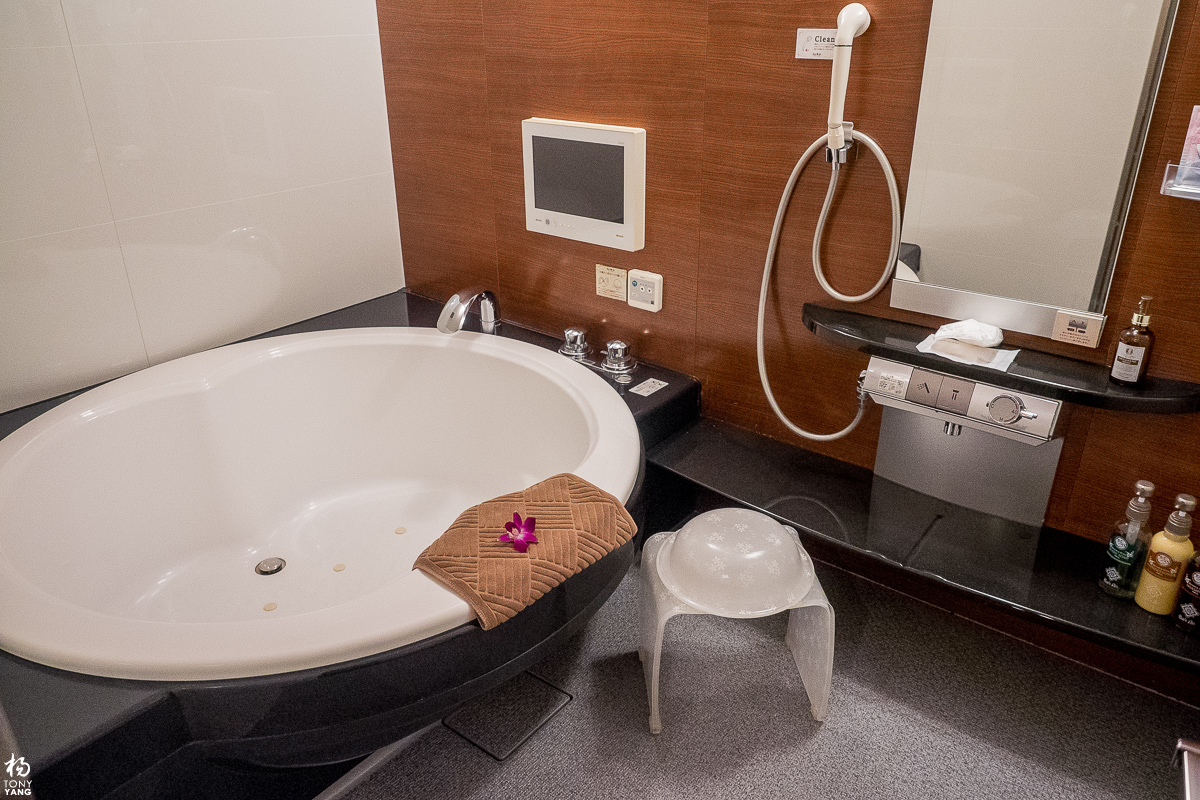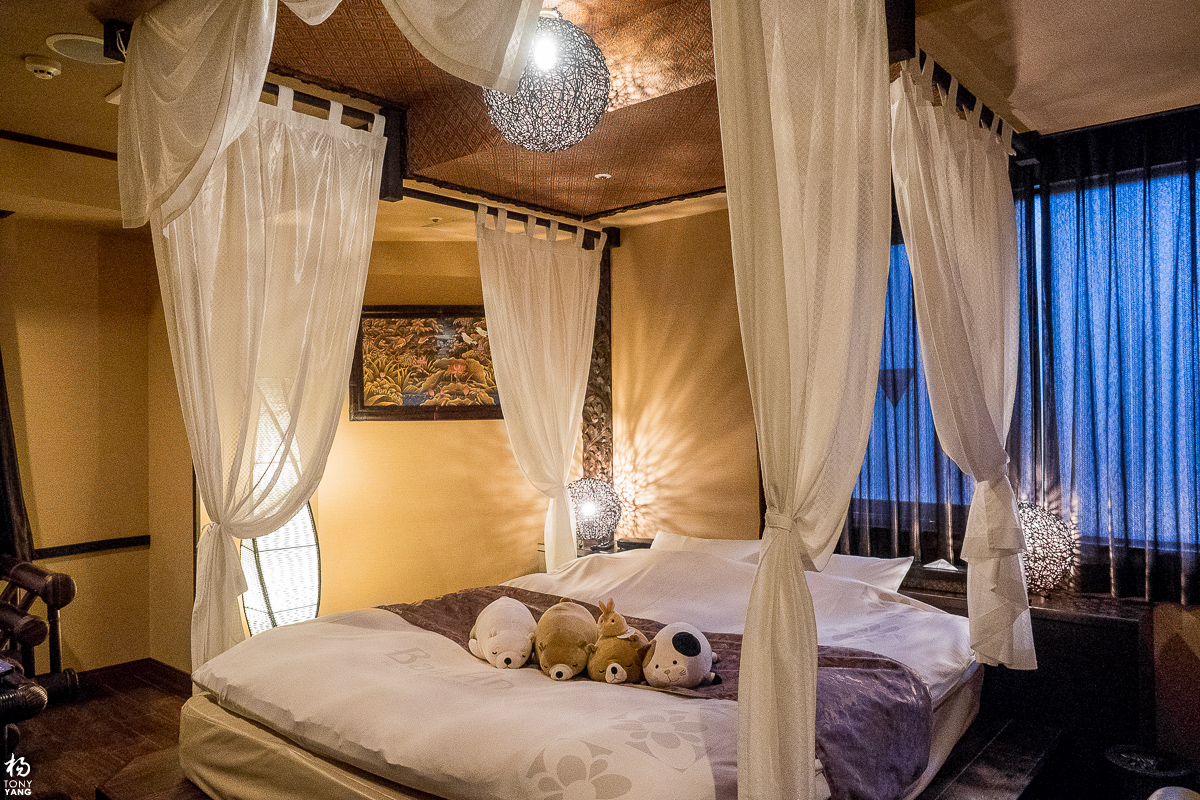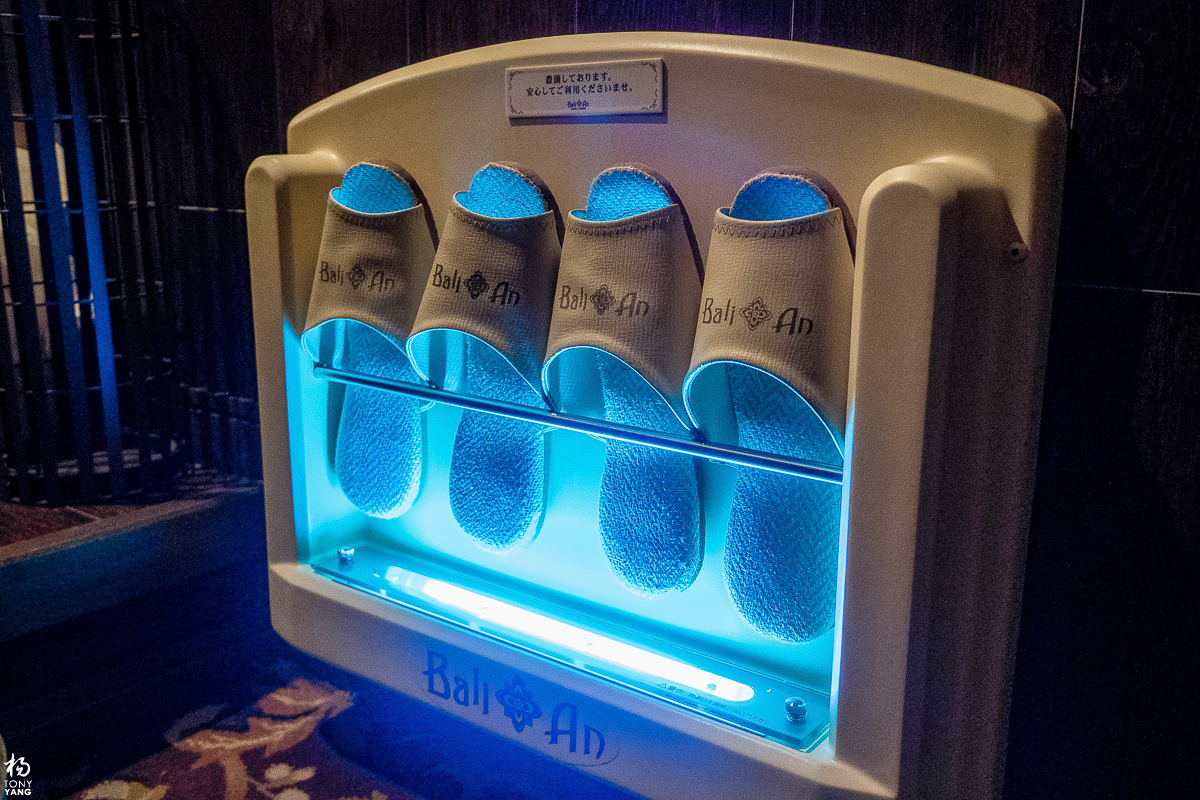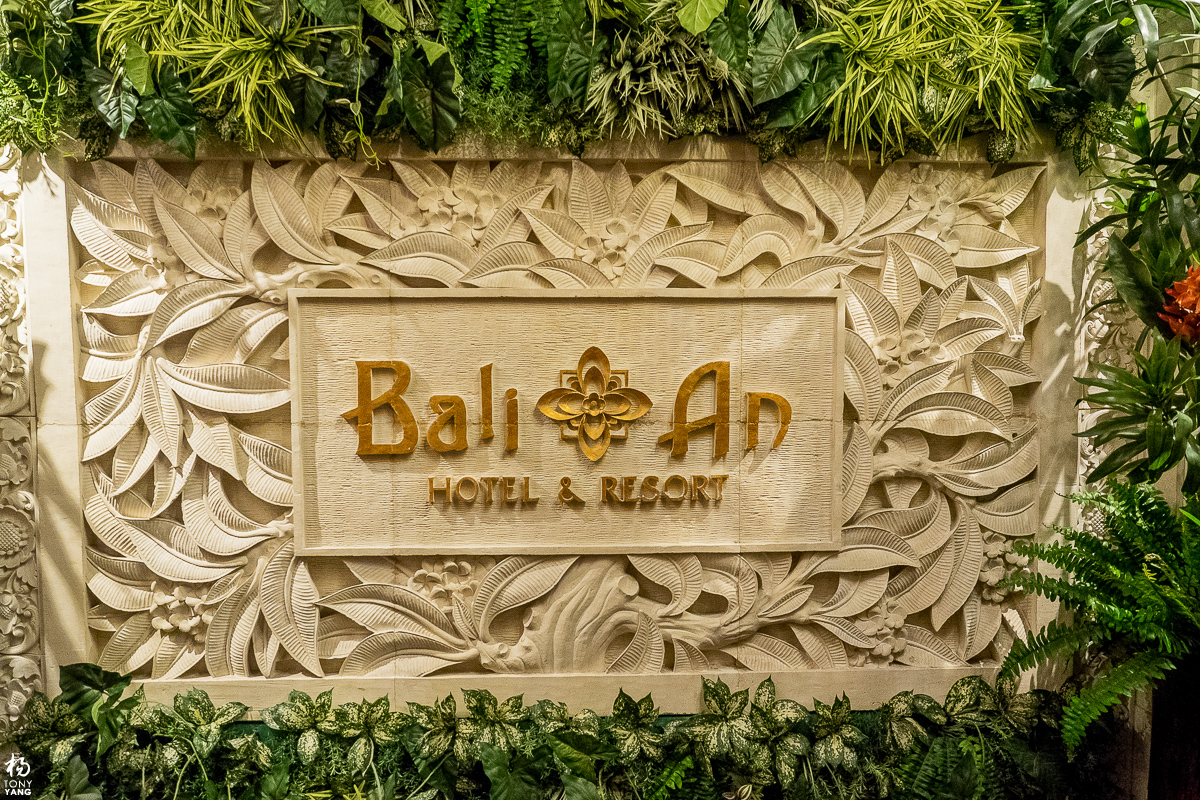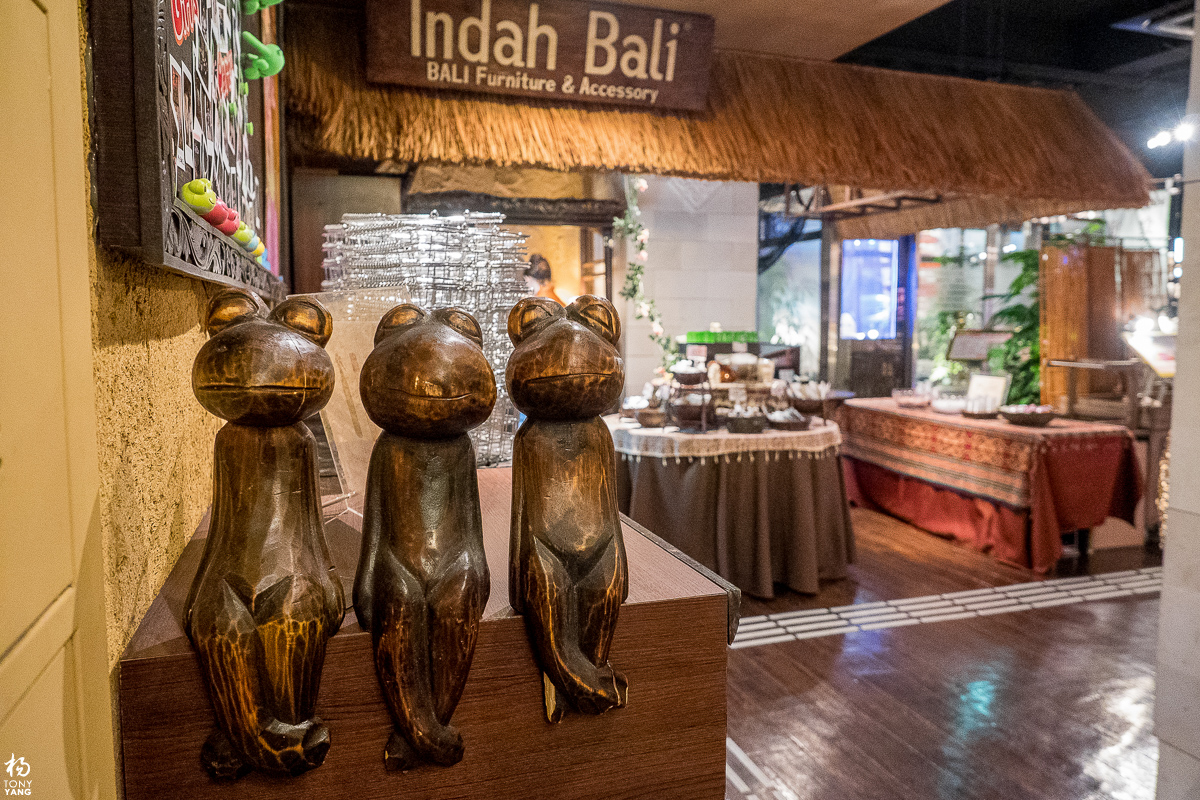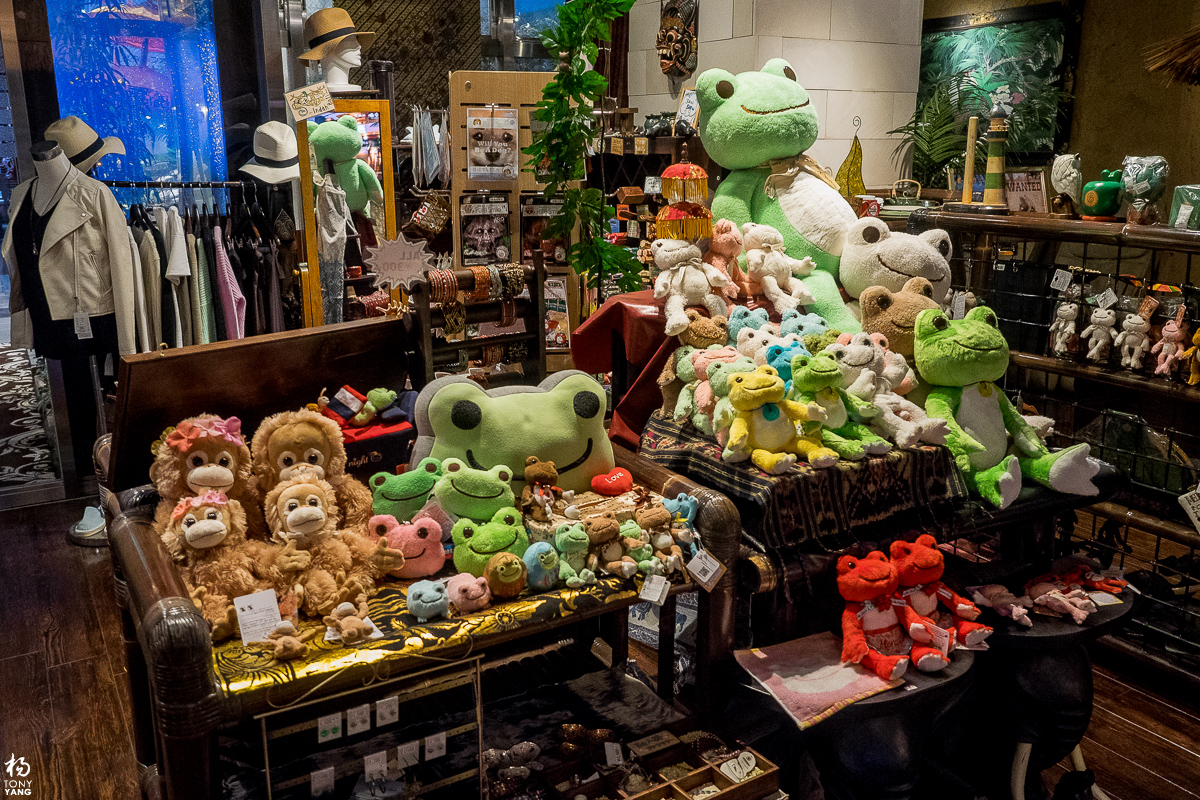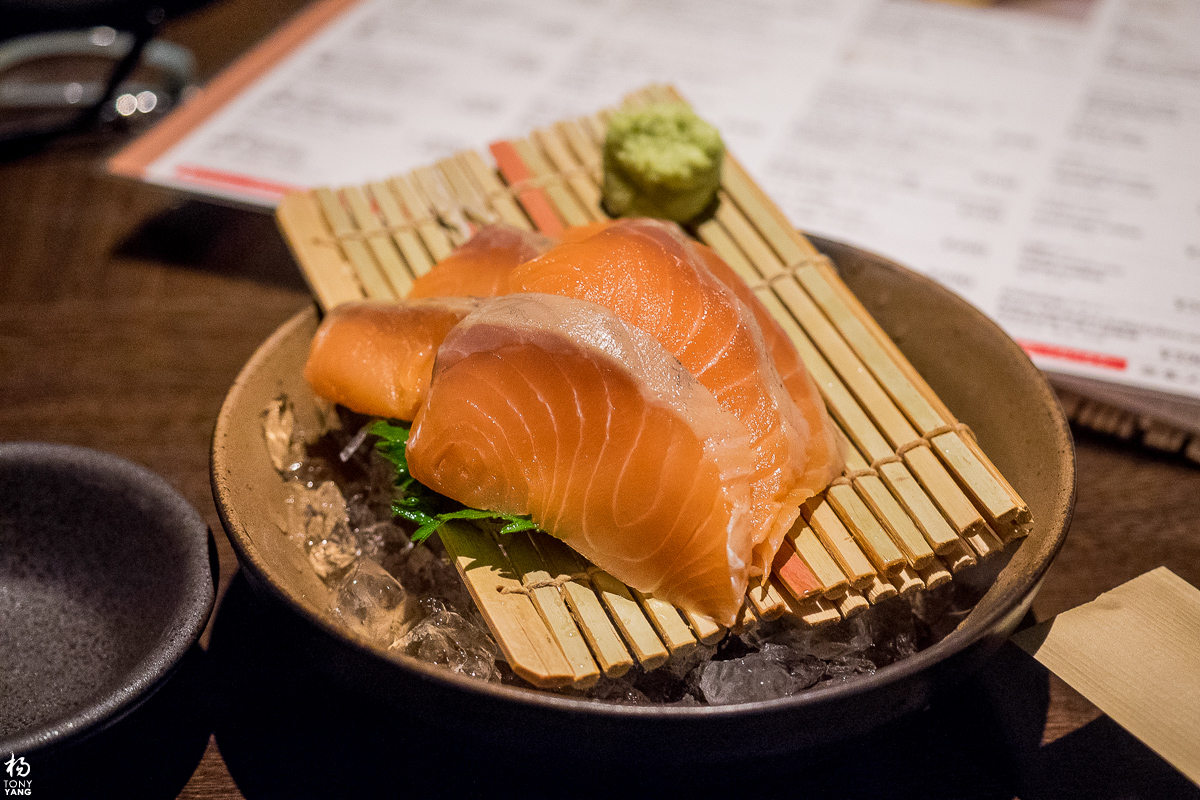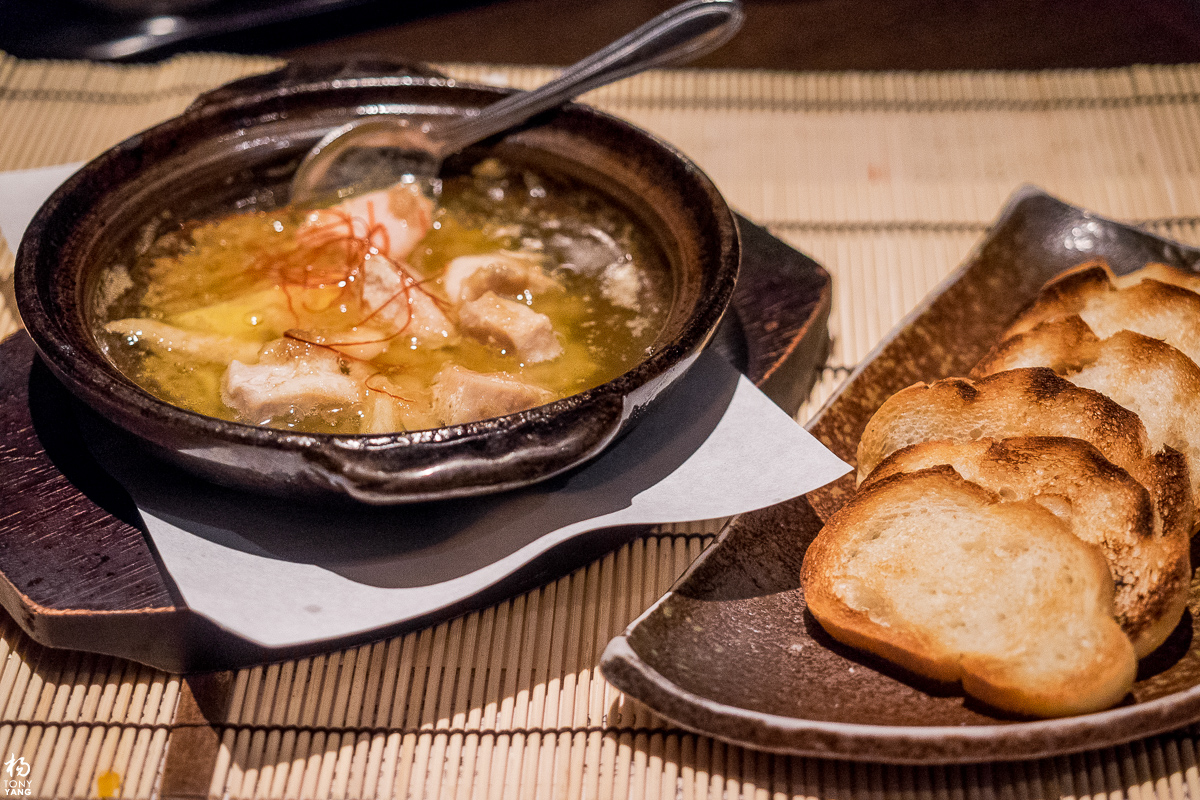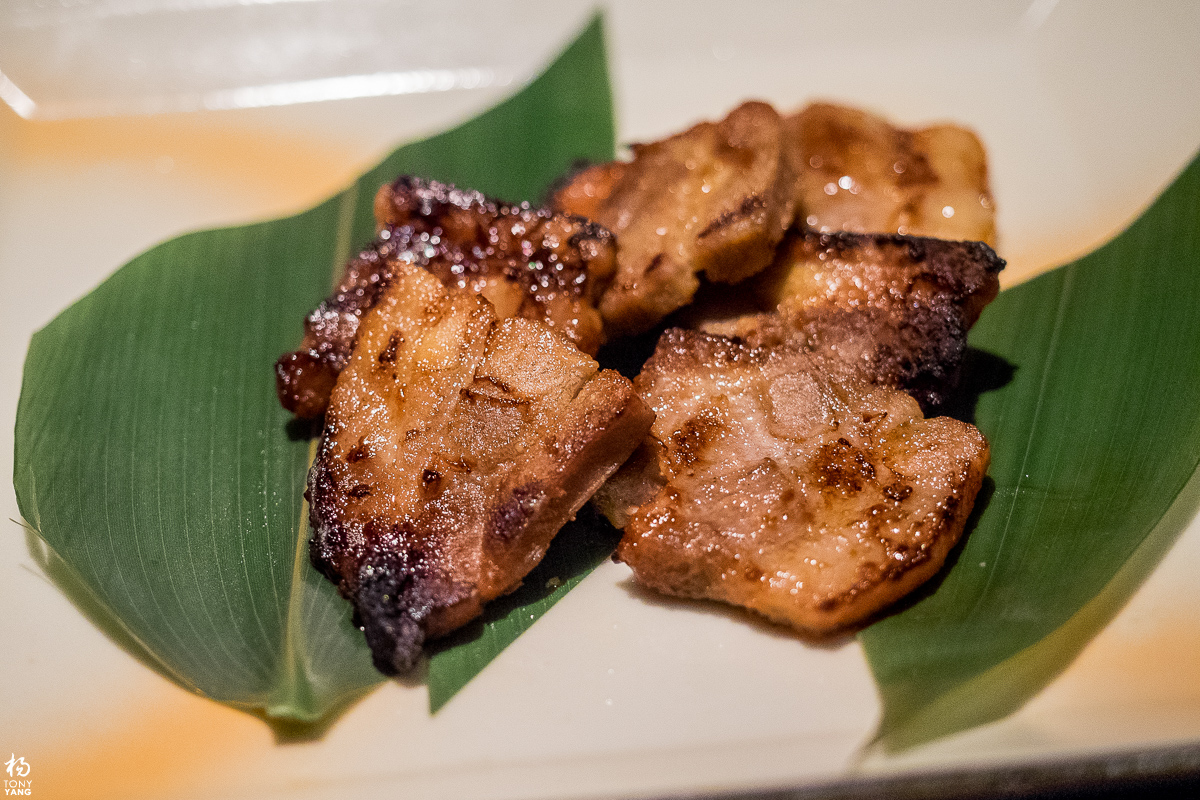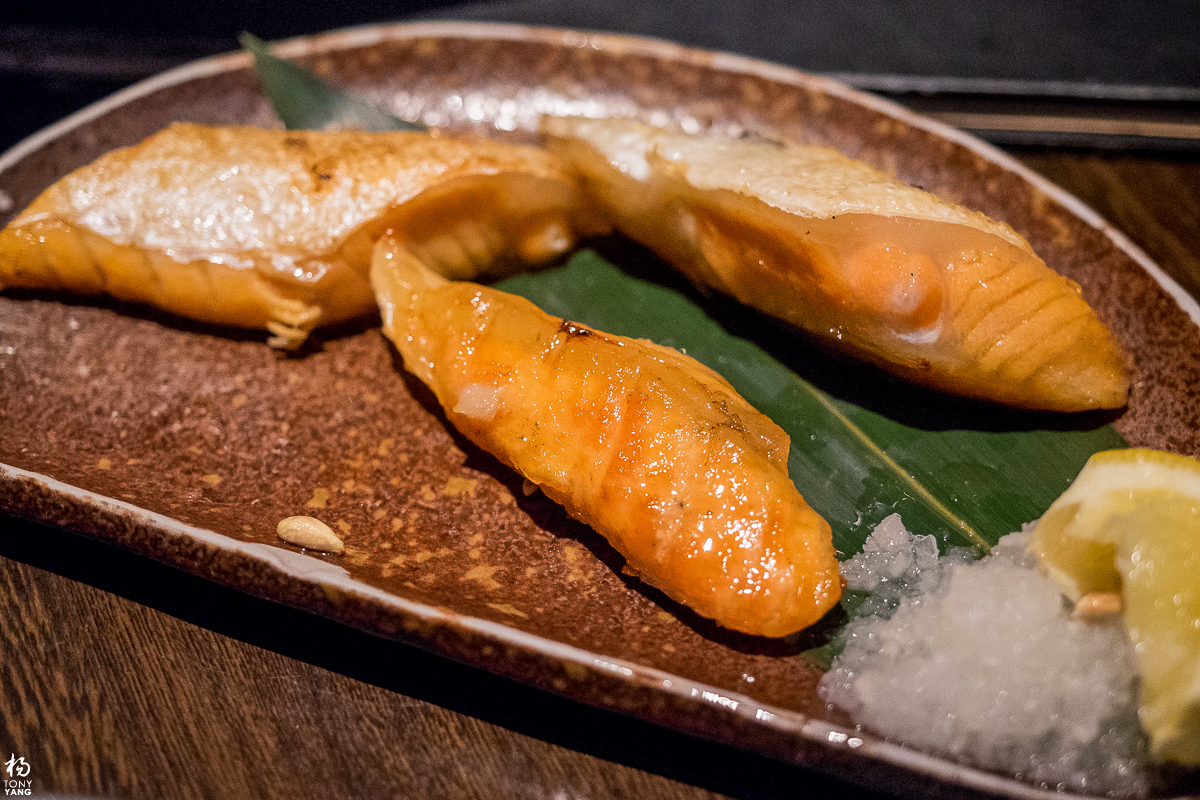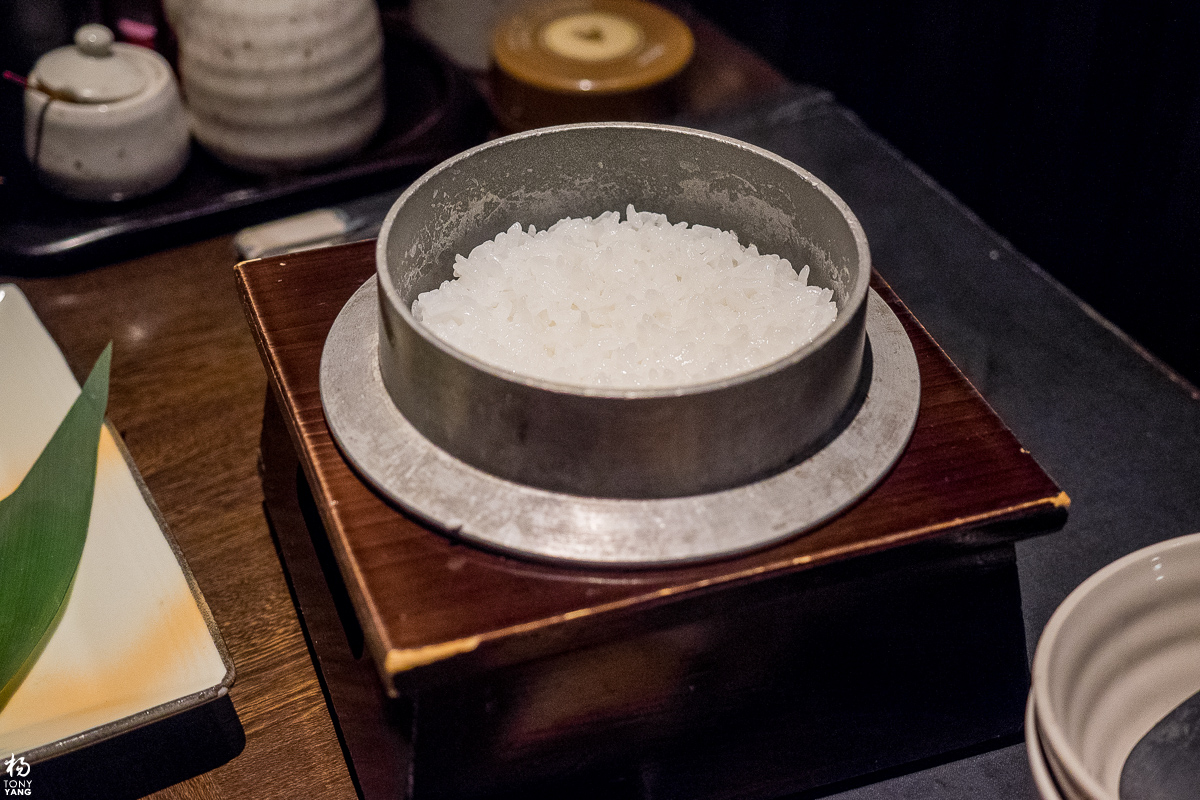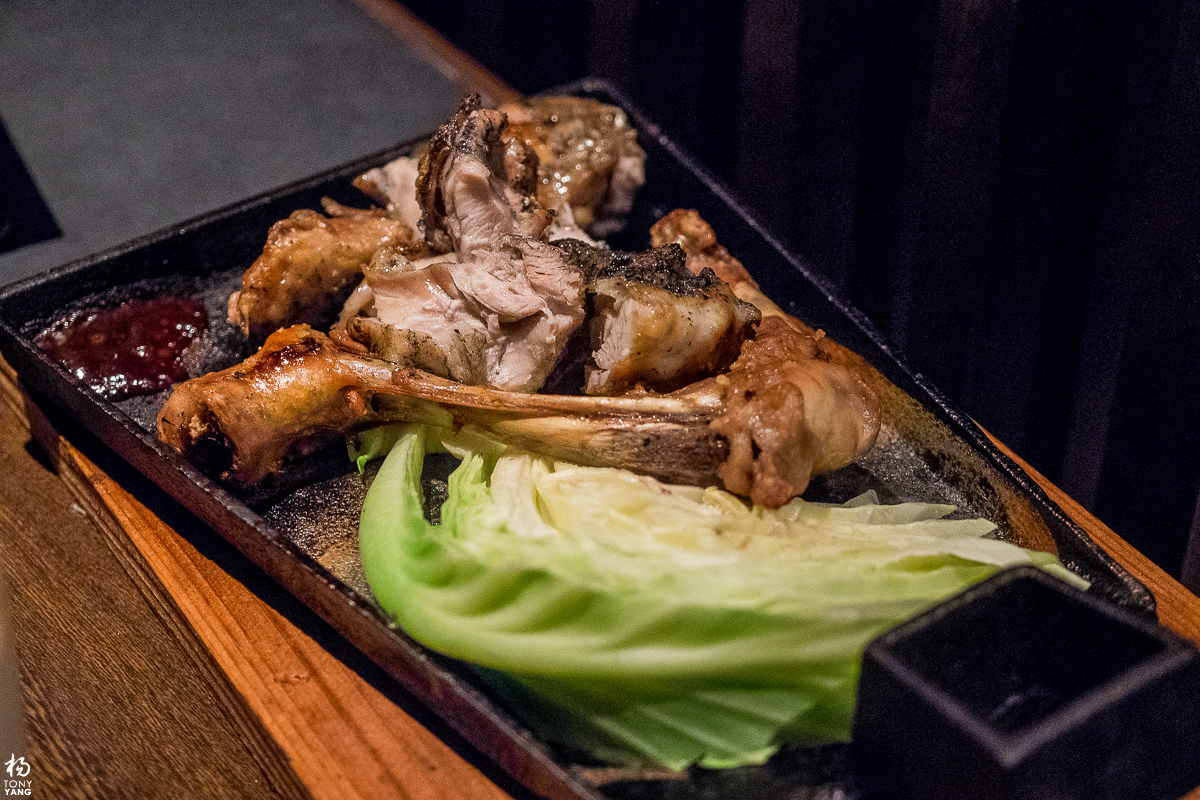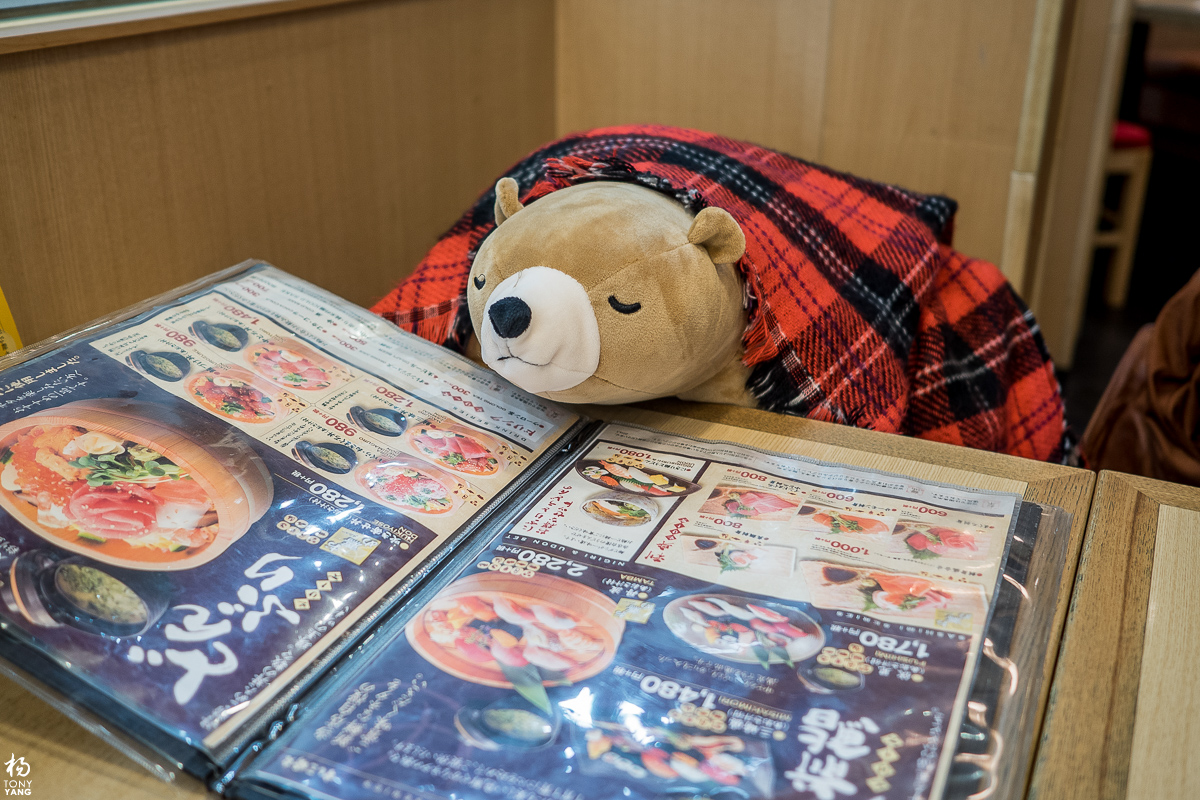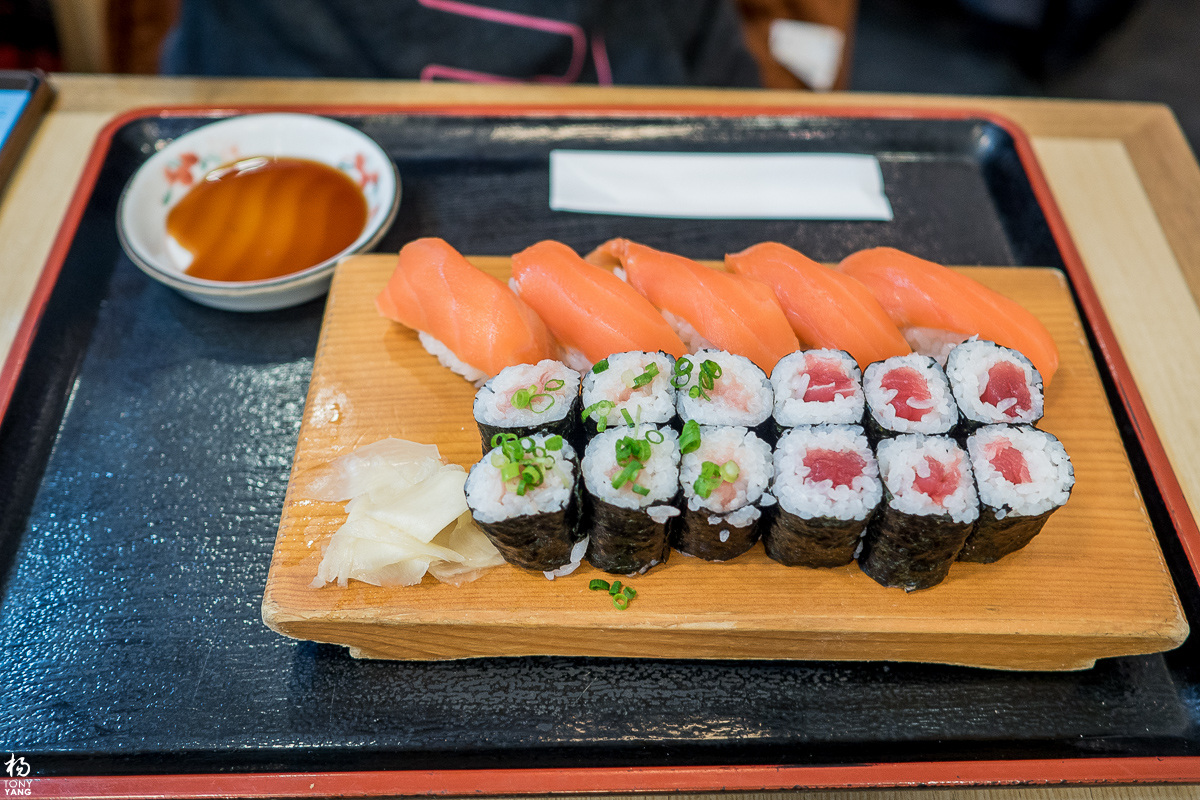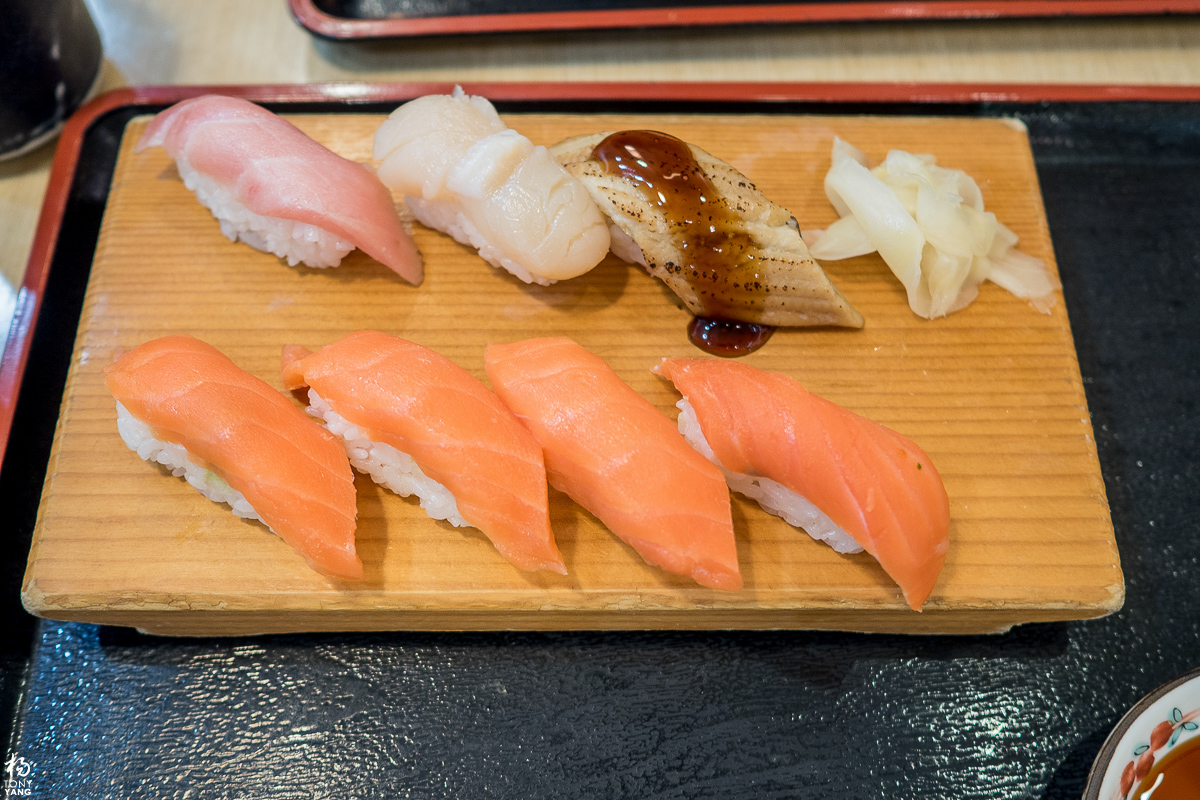 Here's a short story of lost phones during our trip, and how nice Japanese people are. At the beginning of our trip while riding the Metro, we found an iPhone left on a bench. I held onto it and eventually got a call on it. I picked up the call and tried my best in slow and clear English to explain to the owner that we would wait at a specific station. She eventually showed up and was extremely grateful for us returning her phone and offered us cash which we gladly refused. At the end of our trip, Olya forgot her iPhone at the Airbnb, and got a notification from the owner but we were already on our way home. We gave him our mailing address in the States, and the phone arrived at our apartment within two days of us being home! It was even wrapped in a small hand towel for "protection." The shipping only cost $13. If only everyone back at home was this kind, everyone could pay it forward on a regular basis.
One thing we've learned from our recent trips is how much we prefer hotels over Airbnb. While there may be some amazing locations and houses you can get on Airbnb that you can't get from a big hotel company, the overall cost and experience with a hotel is better for us when we travel alone. The main dislike with Airbnb is the necessity to leave the place as you came, to clean up after yourselves and to pay a cleaning fee on top of that. We prefer hotels that have housekeeping, no awkward hosts to check on us, and hassle free booking. We love having no set itineraries, traveling from city to city and booking the room from Hotels.com app the day of, getting discounts and even earning free nights. We just have to make sure we have wifi access the day of.
There are still so many things we would love to see and experience in Japan, especially being smarter and more knowledgeable with the country after the first trip. Till next time!