We travel a lot for photography work and we usually attach a mini vacation along with the trip, however this usually ends up being a struggle lugging all our gear along with personal luggage. I think it still surprises us that my gadgets always ends up taking more luggage than my wife's clothing, makeup, and shoes combined. We decided this one time to try traveling as light as possible, a budget oriented vacay. My wife's deal hunting skills got us round trip flights to Los Angeles for $133 each on Spirit Airlines, with a personal item only (no carry-on) – it was whatever we could fit under the seat. Challenge accepted! We had the luxury of staying at my brother's beautiful home by View Park, LA and he graciously let us borrow his Tesla Model 3. With our personal bags packed and our TSA PreCheck and Priority Pass ready, we hit up Newark Airport like we owned the joint. The only camera gear I brought was the Olympus Mirrorless system, which allowed me to fit all my lens and body into the personal bag. I specifically wanted to try out the Lumix 7-14mm lens to see if it's a useful lens when traveling. This came at a perfect time since the new iPhone 11 also announced their new super-wide lens which is exactly as wide as this Lumix. So is it worth bringing a similar lens if the cameraphone can get the same focal length? The short answer is, a tiny fingernail sized sensor will never compete with a larger sensor. It all boils down to how compact do you really need your camera versus quality. For most people, the new third lens on the smartphone will be sufficient.
This trip is also a brief review on a lens, car, and food. Just the way I like it.
Let me tell you a little something about flying on a budget. A non-stop flight to the West Coast is normally five to six hours, but with Spirit, we had to stop at Houston. Perhaps this gave us a chance to stretch out our sore legs from the the thin shell of a plane that rattles in turbulence like a '95 Honda Civic, strapping a thin ice cream scoop of a seat that does not recline. This is where Priority Pass comes in real handy for the free drinks and food at the layover. I also needed to manage the battery of my four year old iPhone 6s due to a lack of charging ports on the plane, only listening to Podcasts.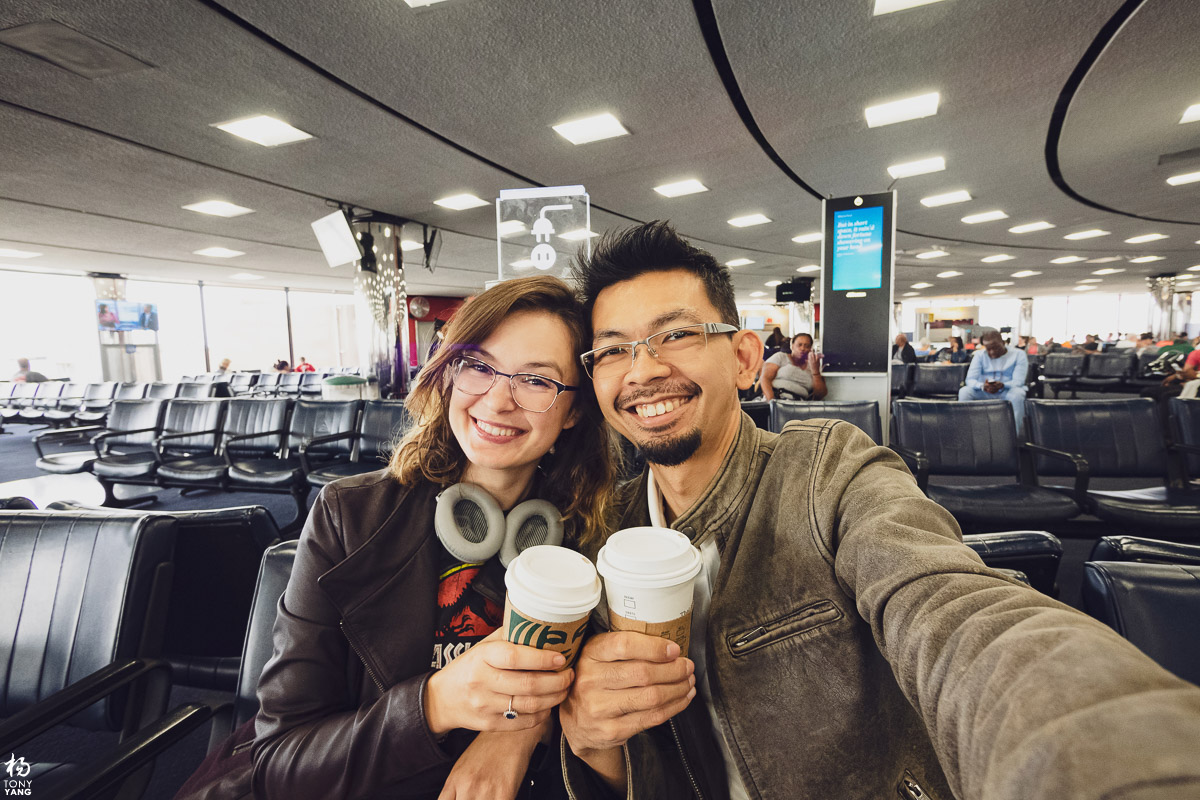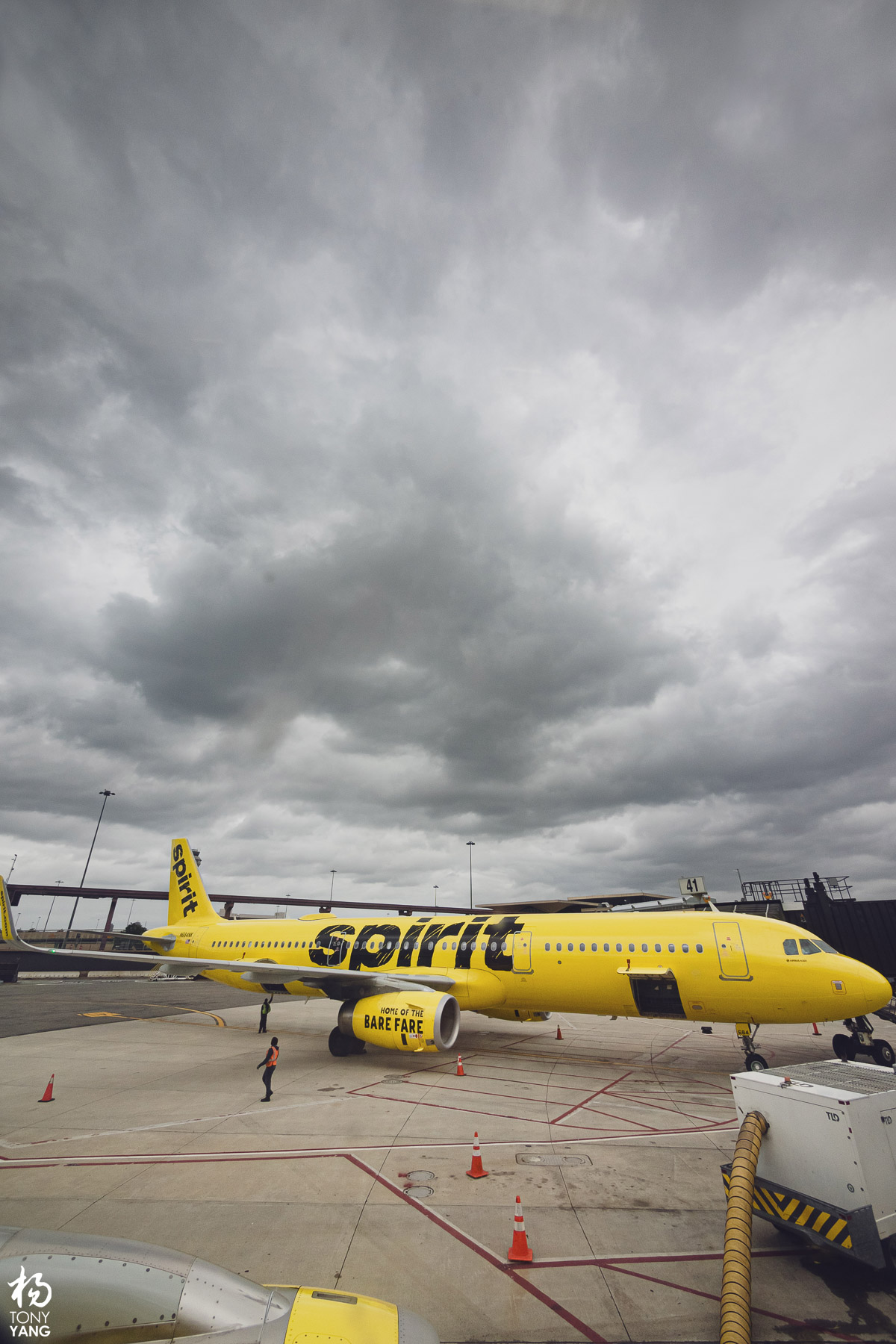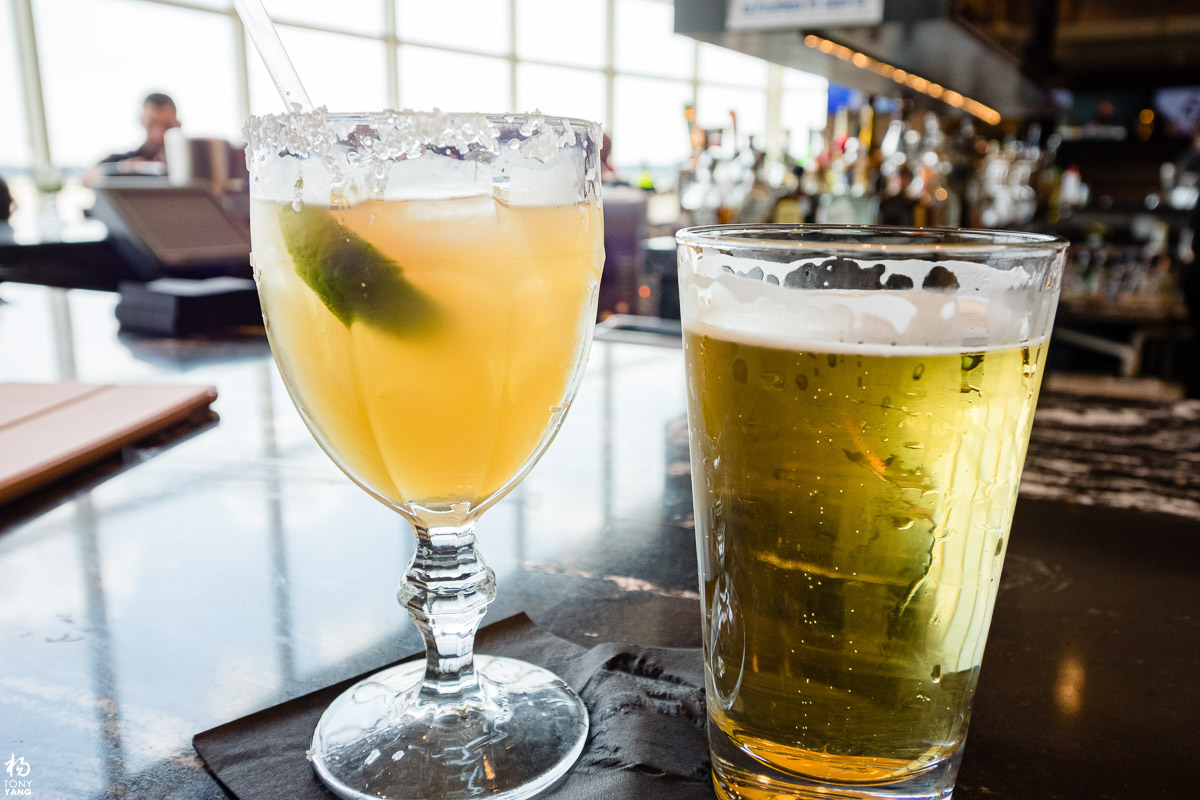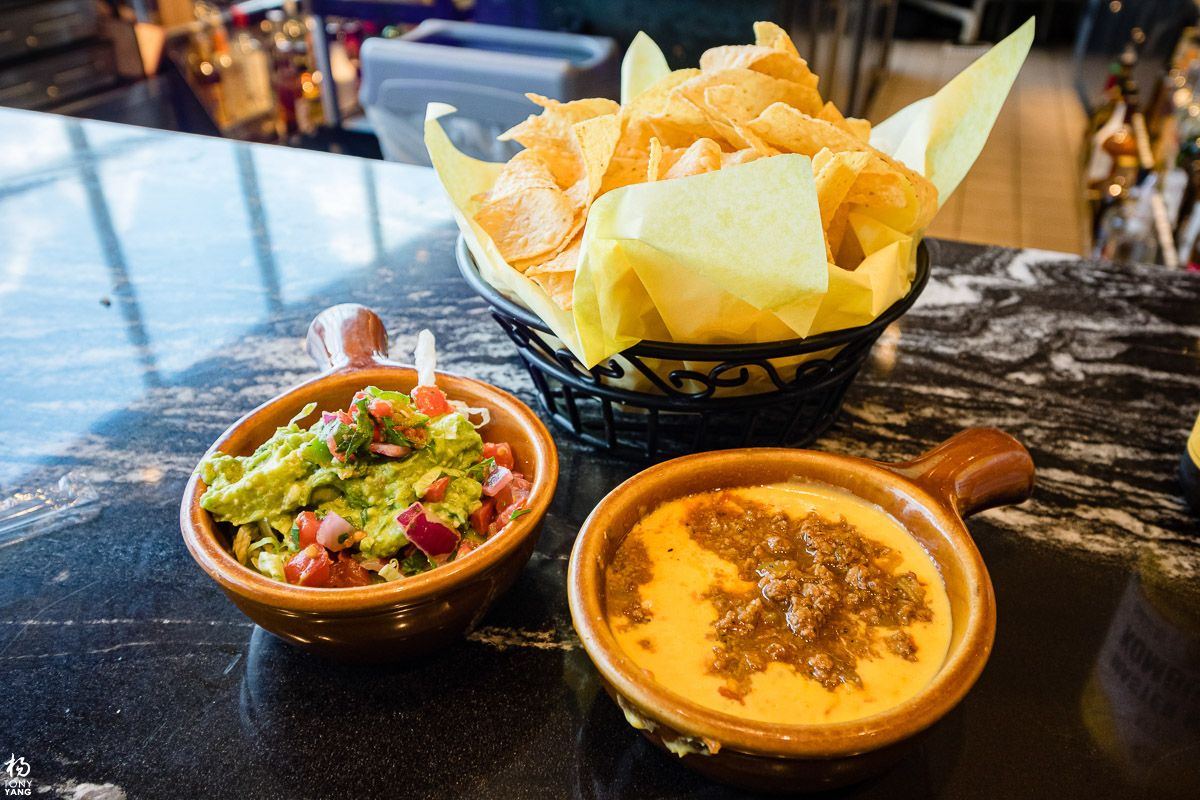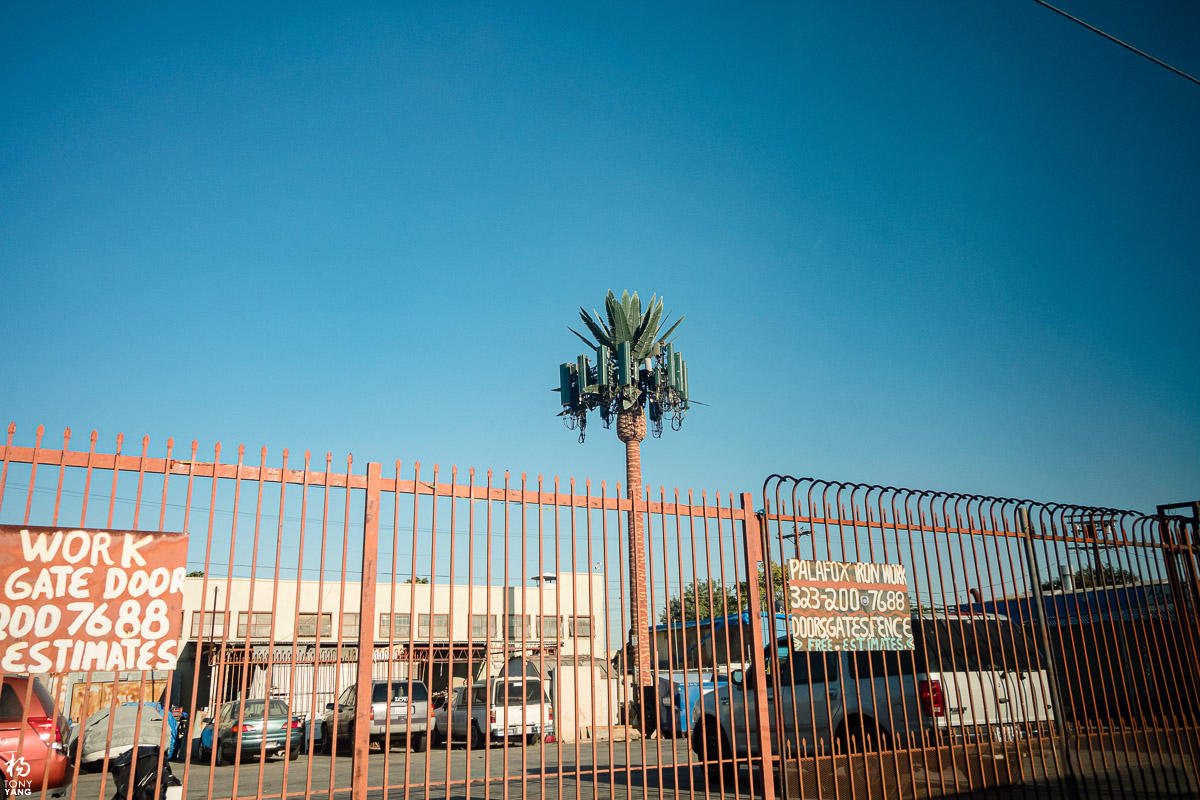 Soon enough (or eventually) we would arrive at LAX, recently rated World's Worst Airport. It was well worth the nine hour transit time to arrive at my brother's BBQ/birthday celebration for my sister-in-law's sister's birthday. He had meticulously prepared a twelve hour smoked Wagyu brisket that was a juicy-melt-in-your-mouth heartburn-inducing slab of meat served on a Dixie plate. Michelin Guide should rate my brother's backyard as a location worth flying to just to try this dish. The decadent dinner was topped off with a lip smacking homemade key lime pie with a dollop of whip cream made just for the birthday girl by her dad. So much love in the family and we were so lucky to be part of the celebration!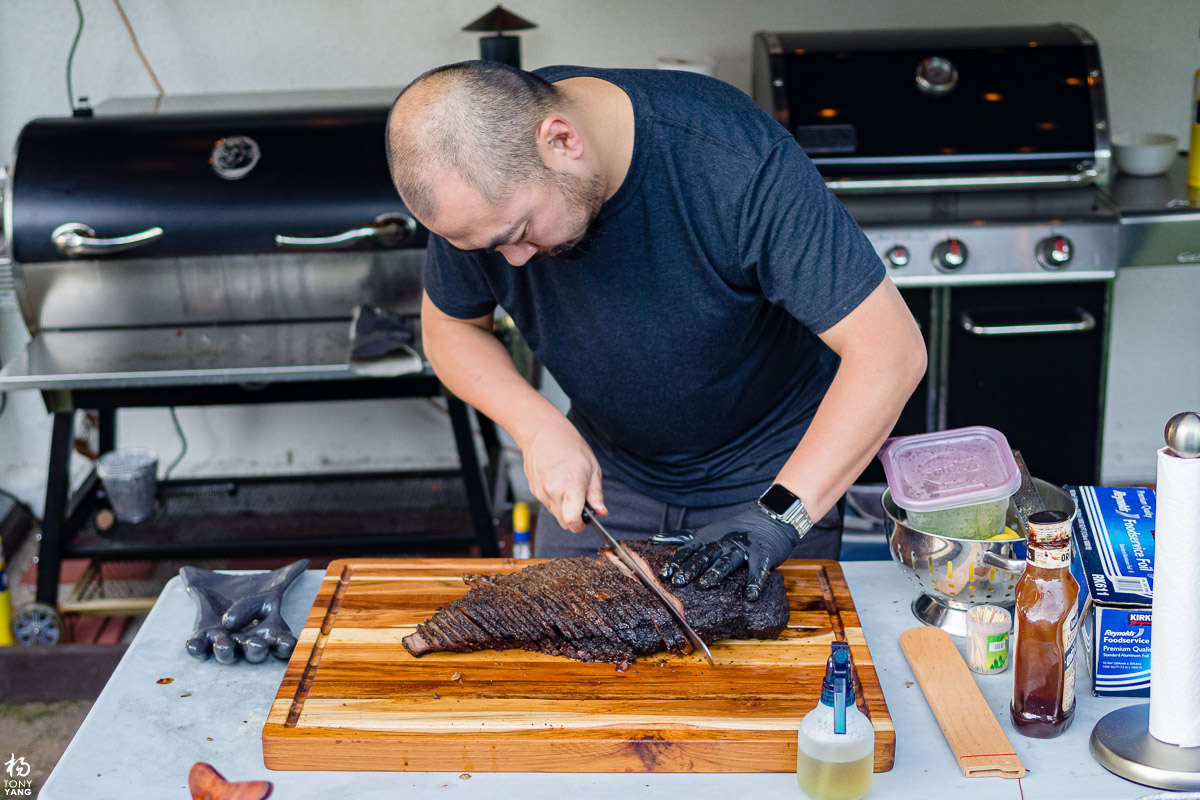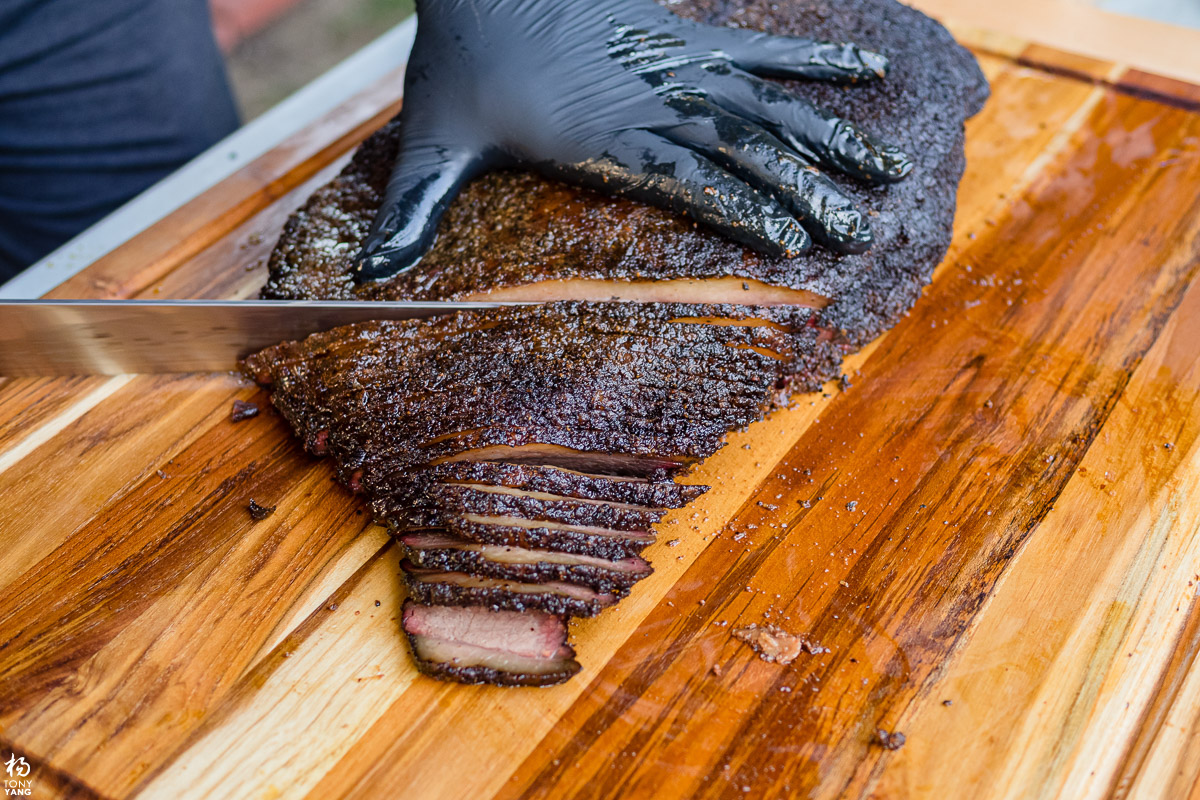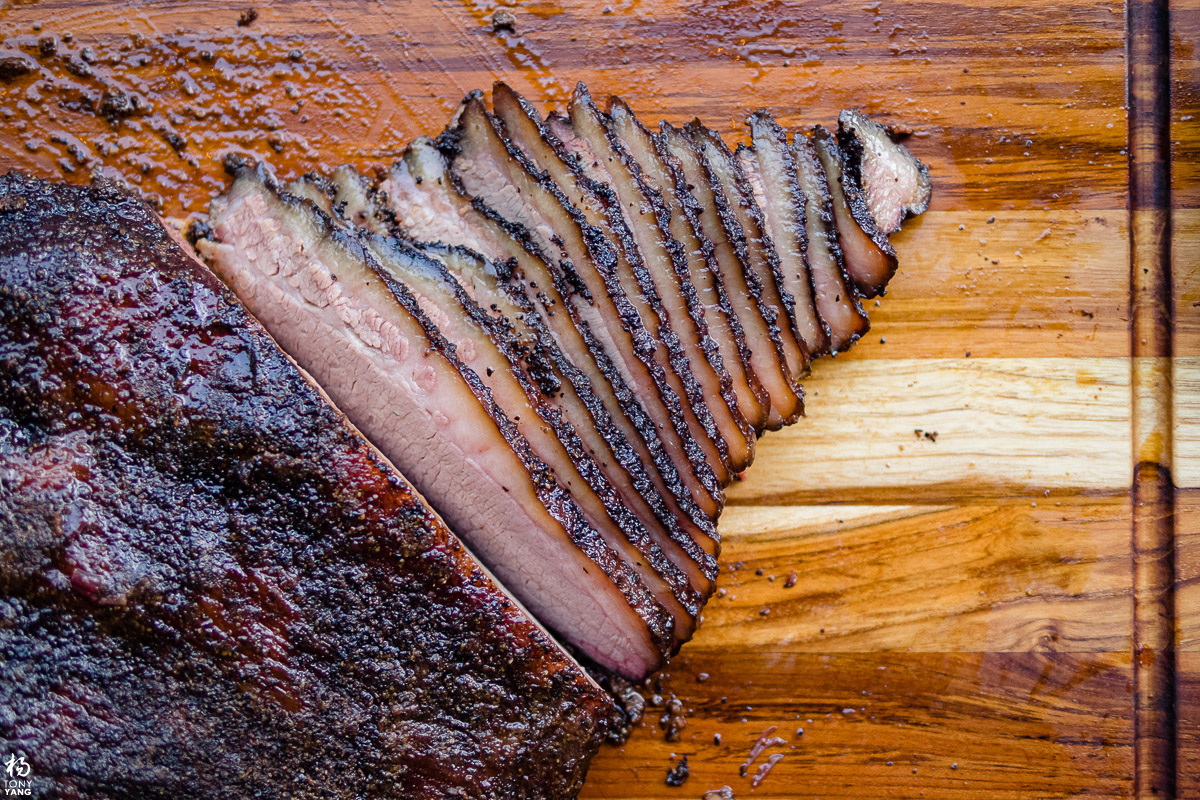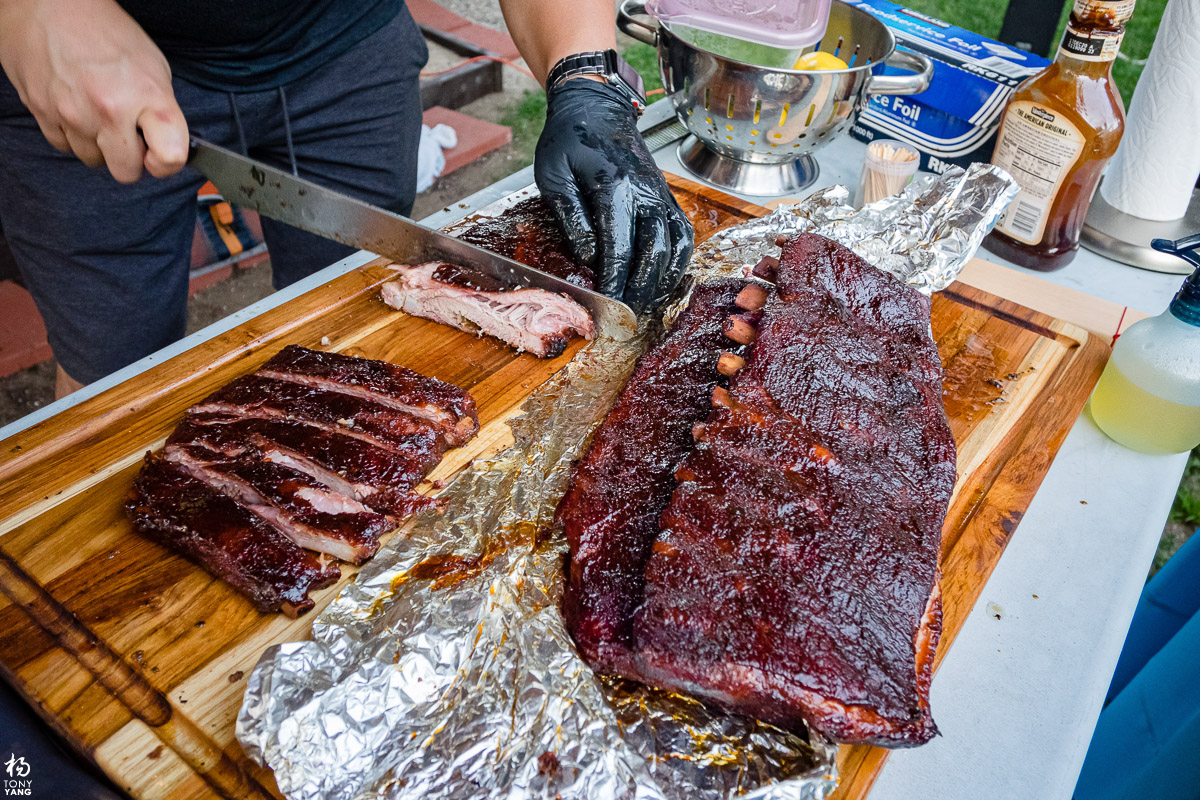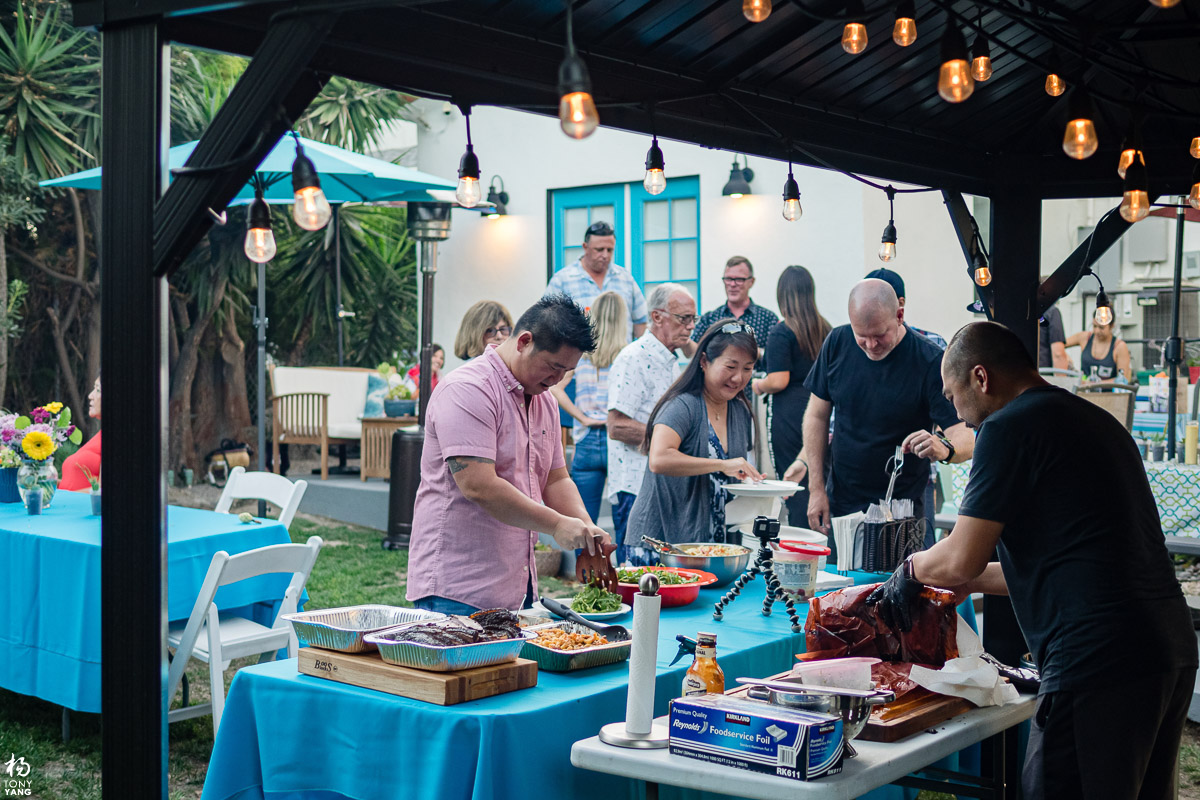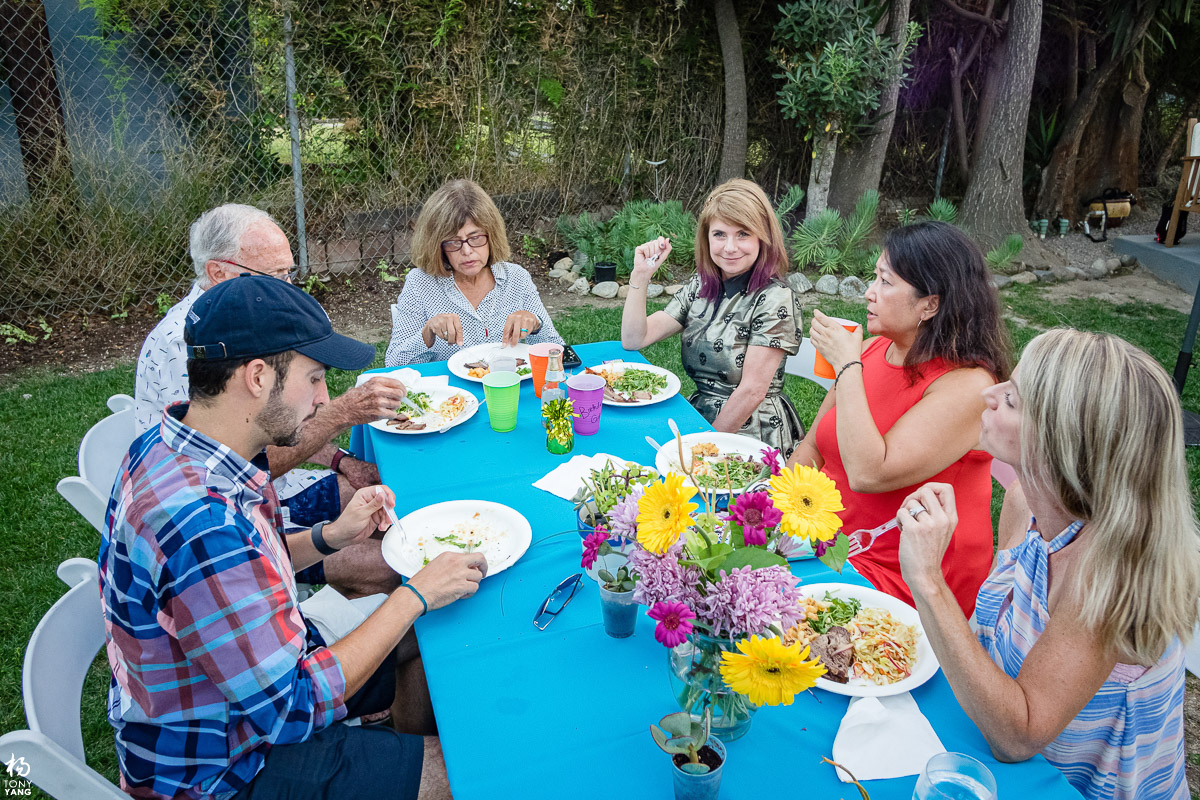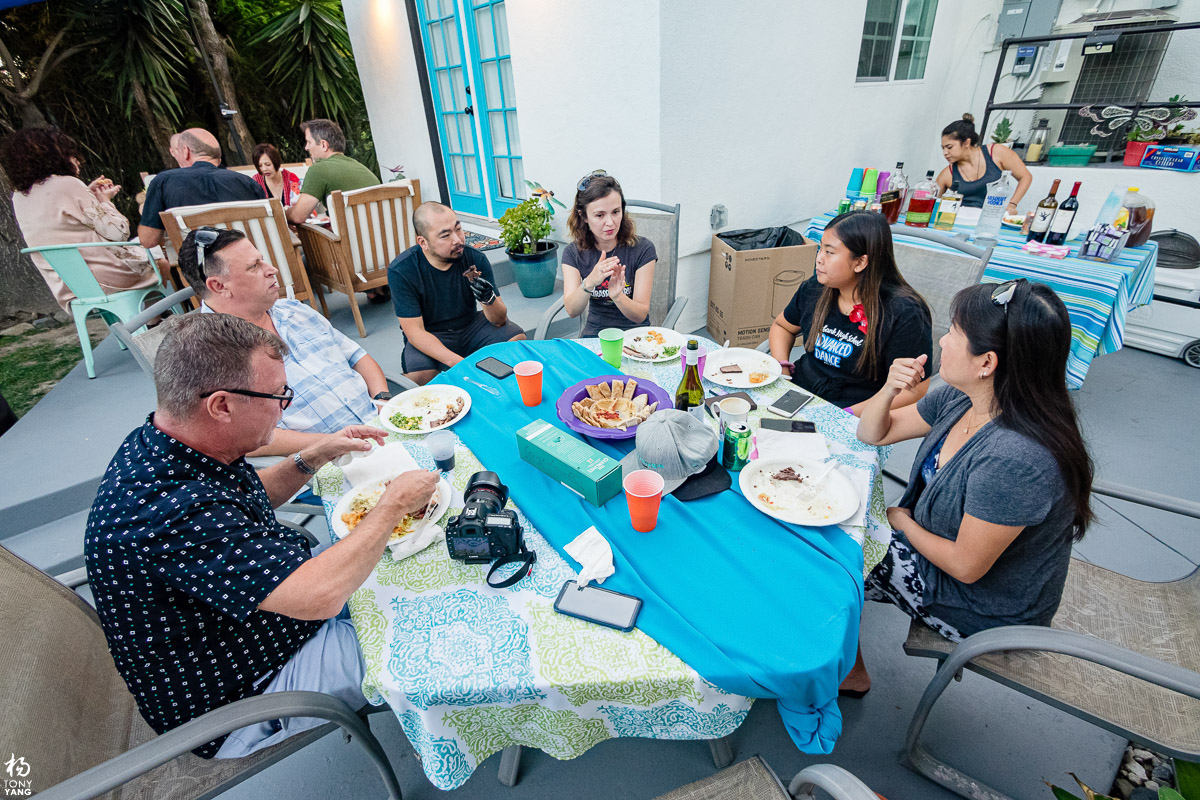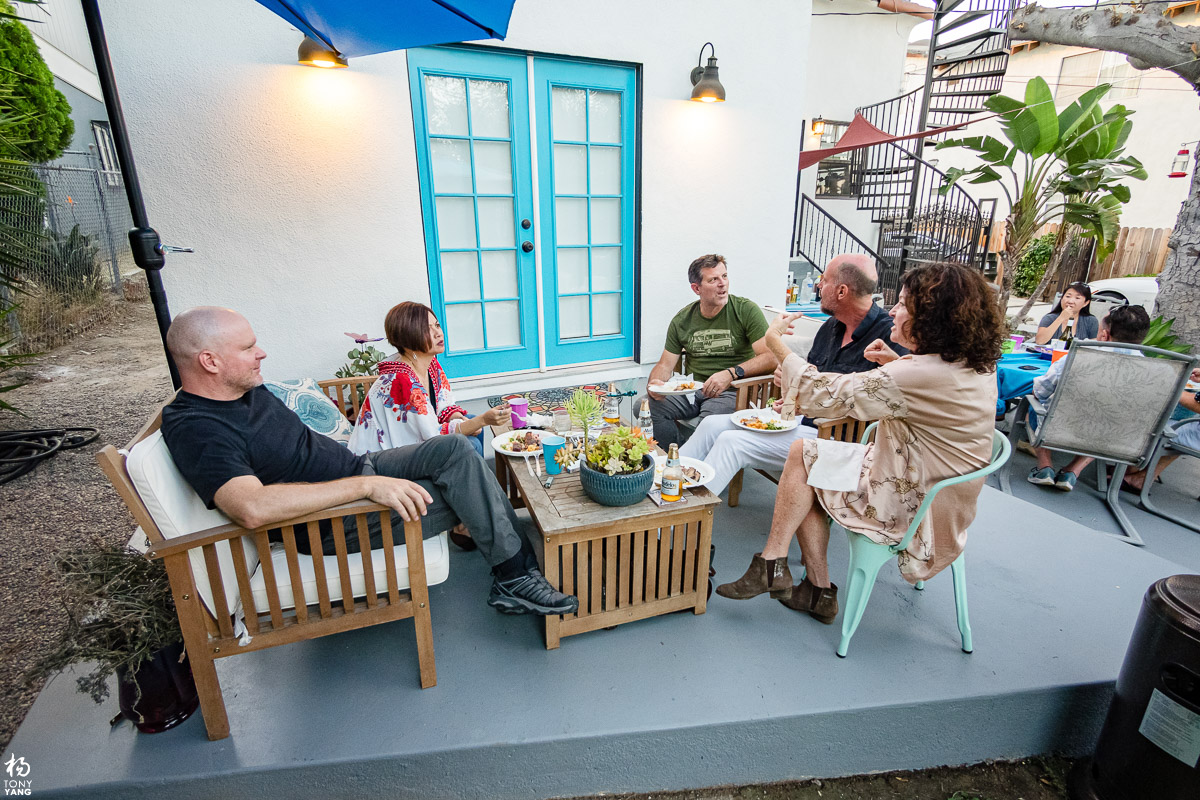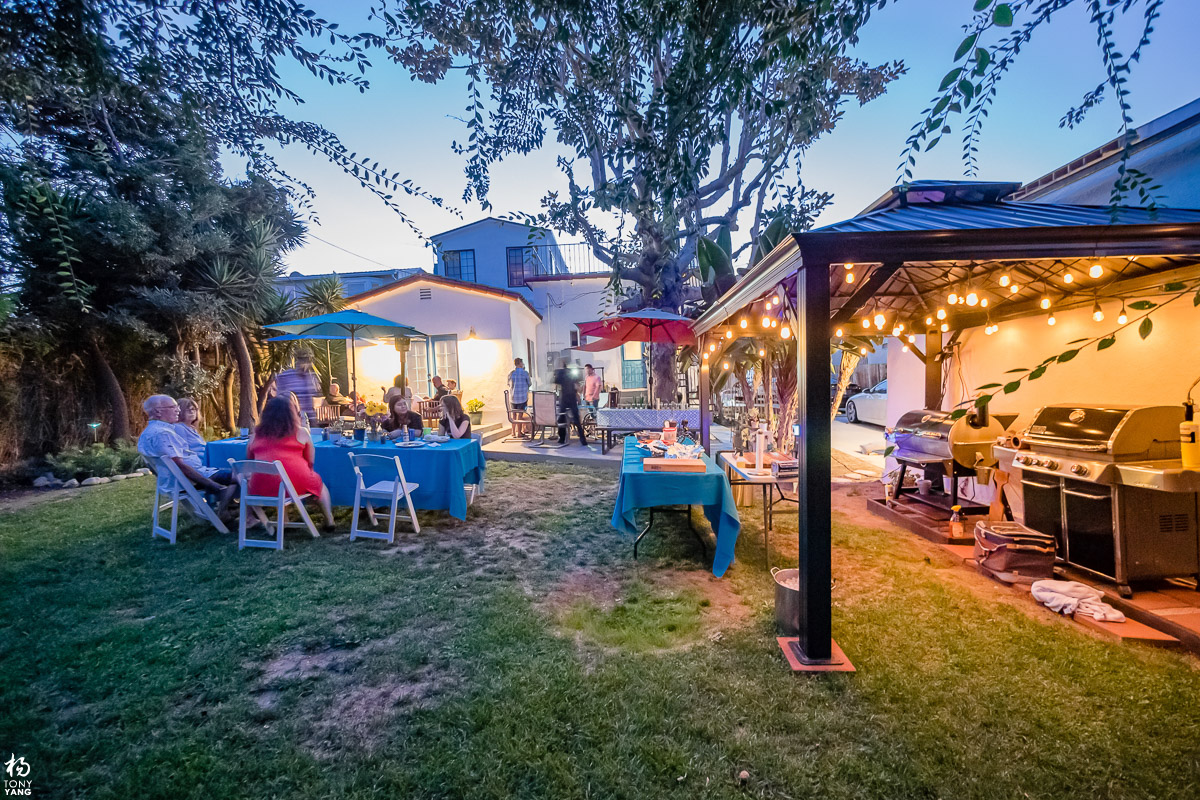 The next morning after any party when no one is articulated enough to make a perfect pour over coffee or even want to deal with the clean up of a manual French press is when the super automatic espresso machine really shines. Wake up, place cup, push button, double shot espresso coming right up! We used to fantasize about being home baristas and developing our espresso making skills with a shiny semi-automatic, but let's be real – after the shiny chrome plated enthusiasm wears off, a simple button press will feel like a modern day miracle.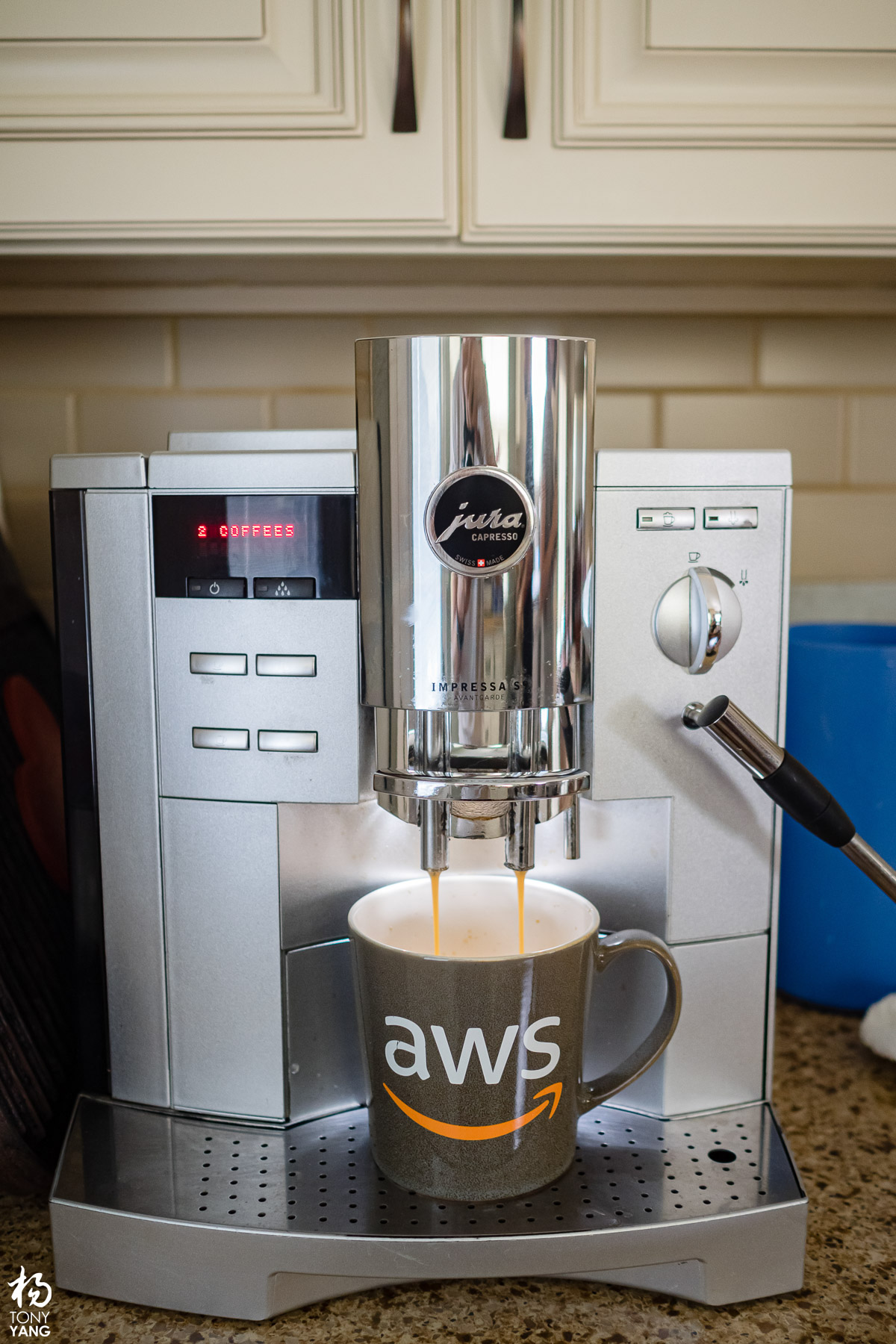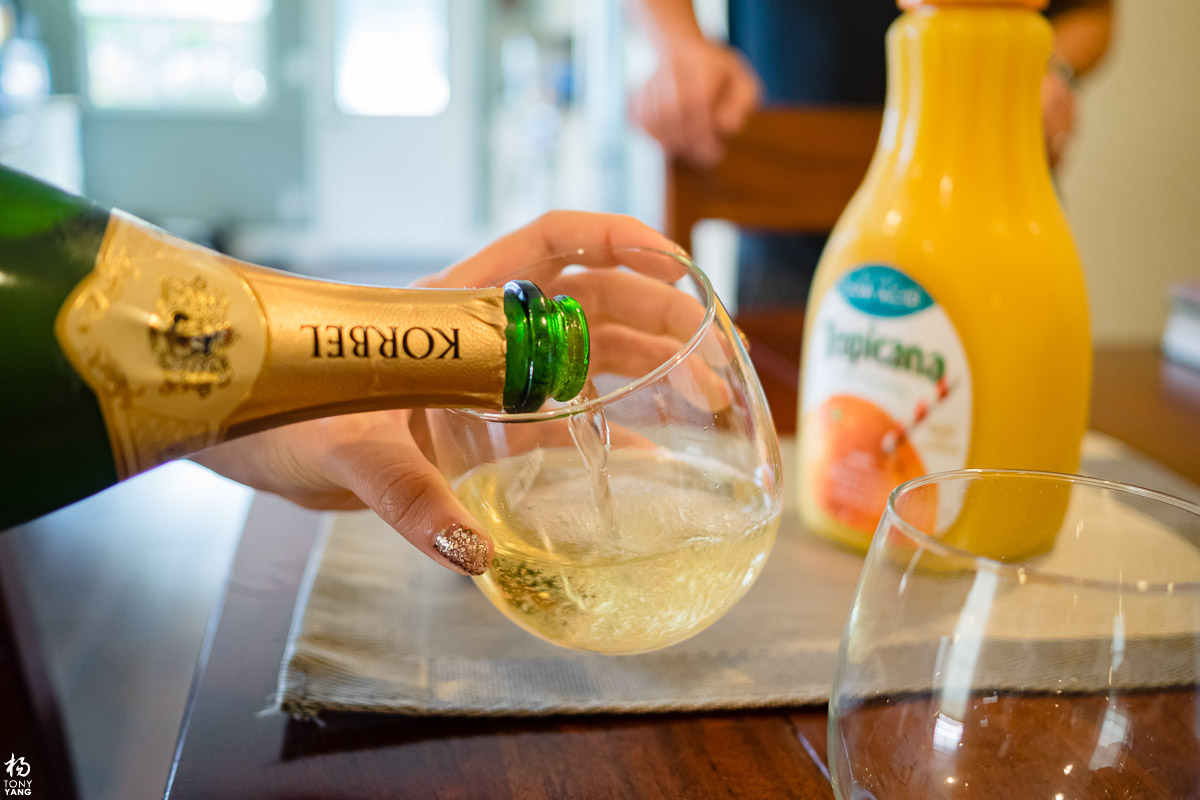 With the extra meat goodies my brother prepared and a bottle of Pepcid AC ready, he curated for us pan-seared torch-glazed pork cubes topped with scallion served with homemade sourdough bread and whipped scrambled eggs. I felt like I was in a Japanese ramen shop and a New York brunch spot all at the same time.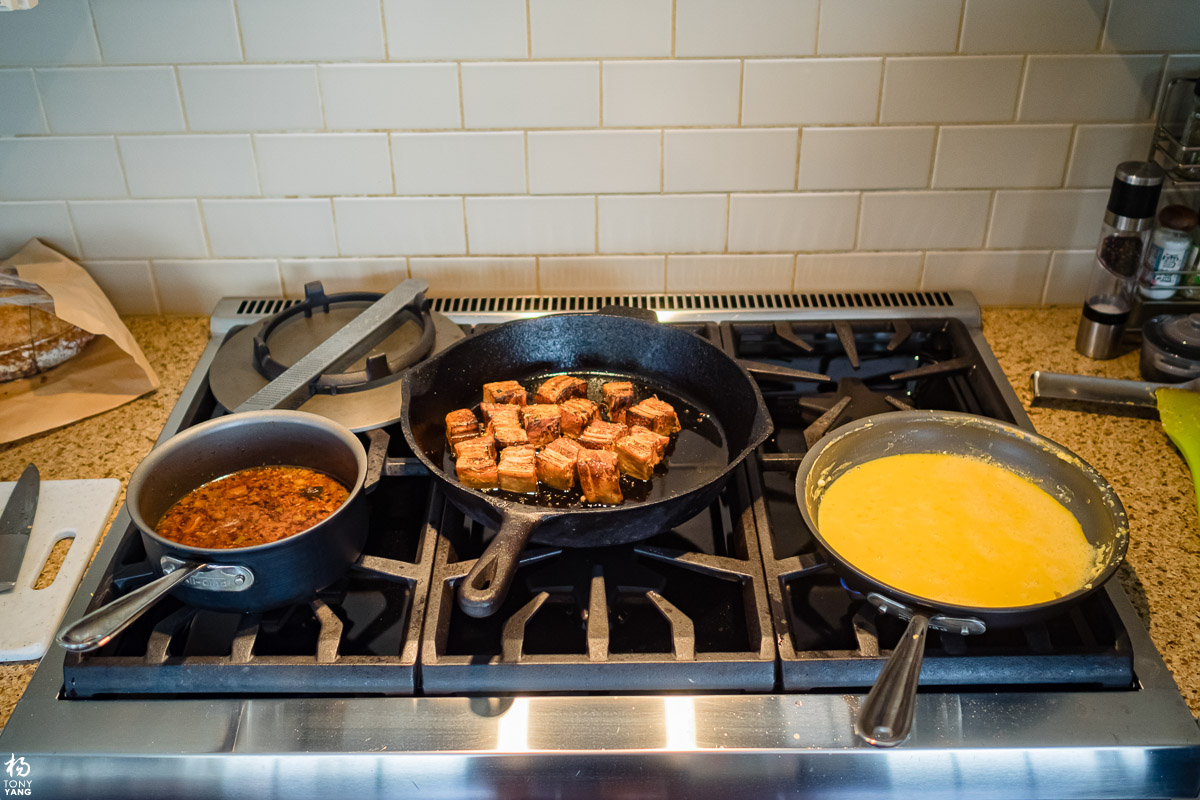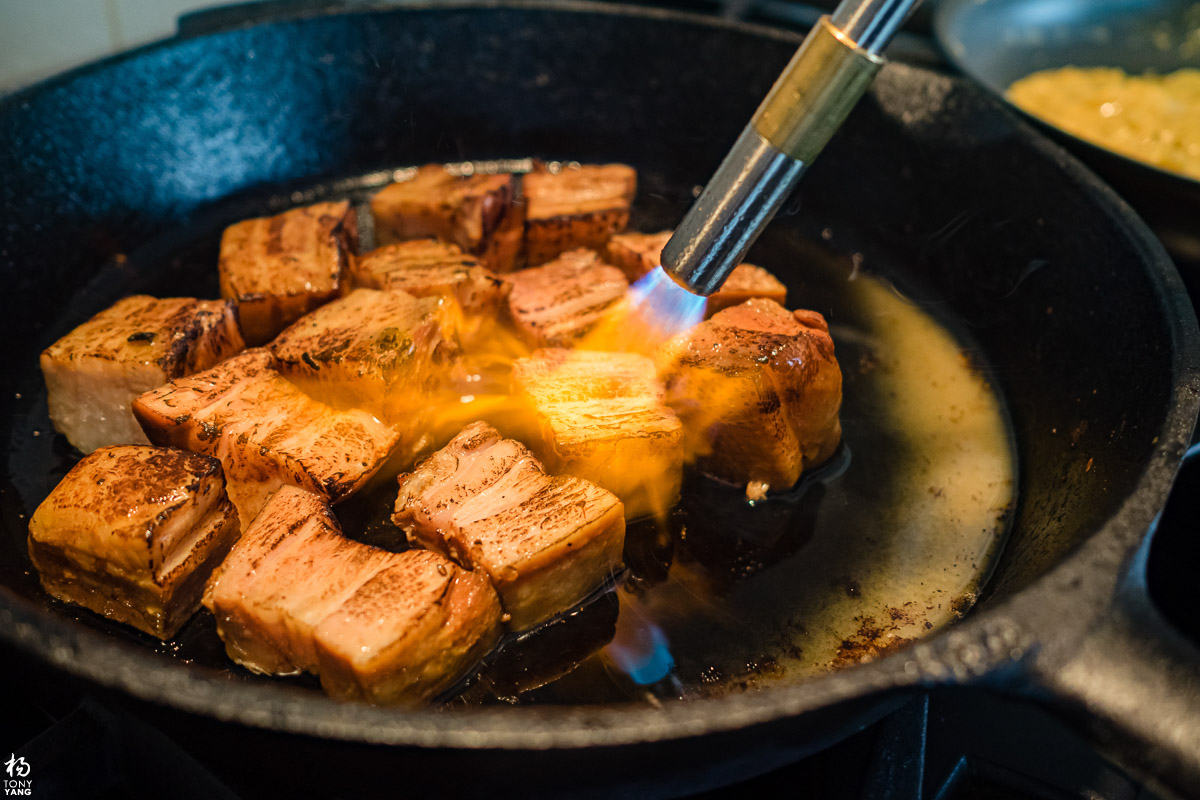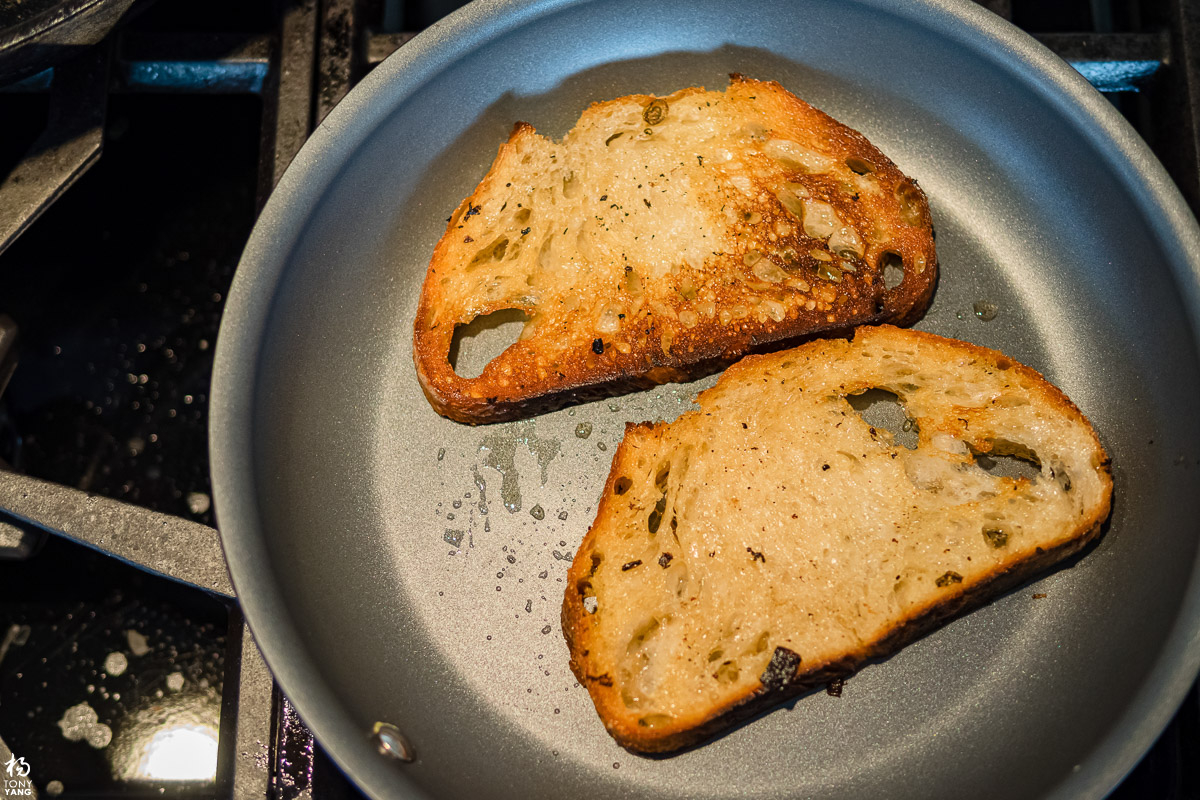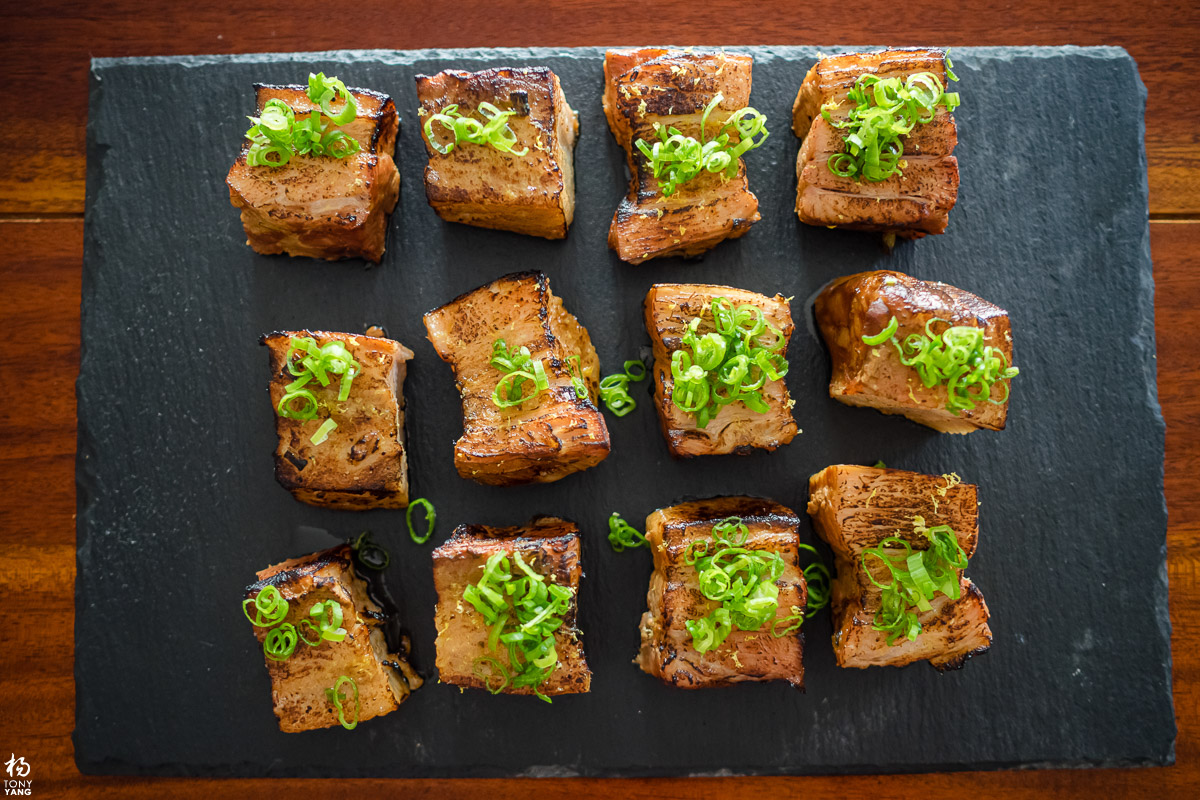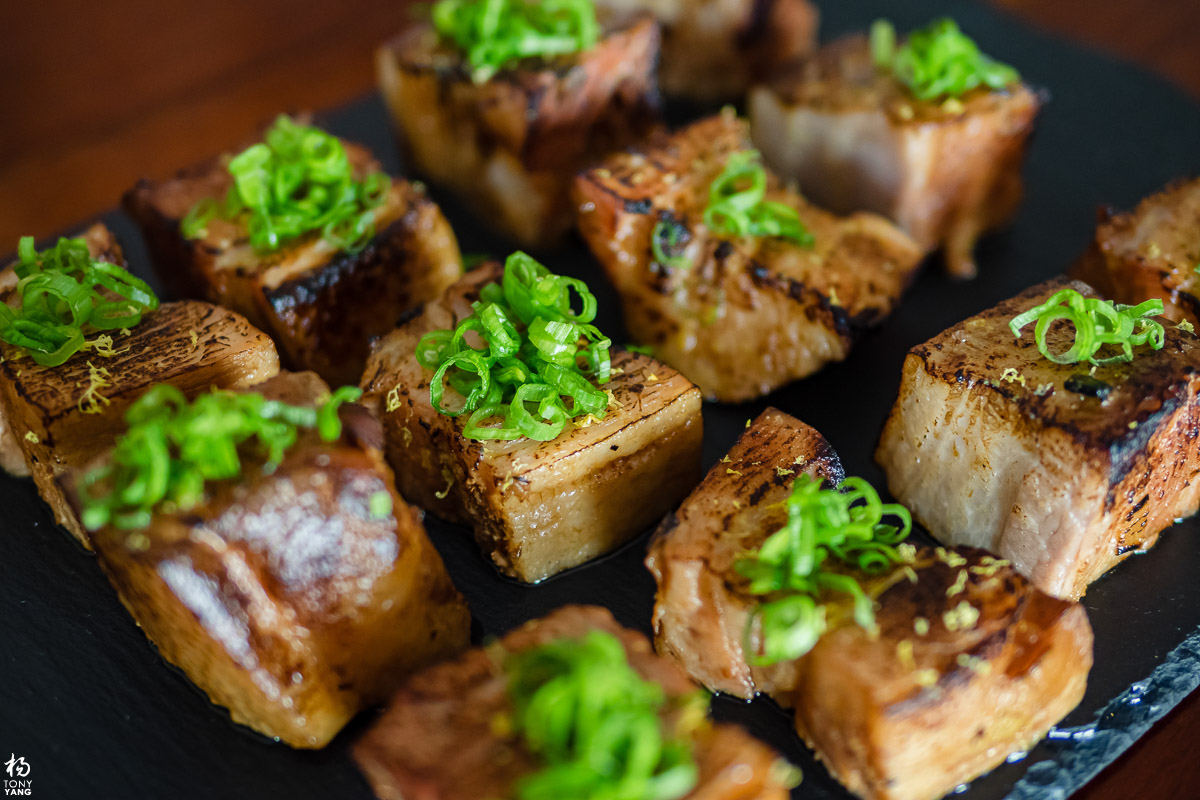 The intense breakfast would hold us off until dinner while we ran some errands and more grocery shopping in the Tesla. This was my first time driving a full electric car, and I can say I am very impressed by the performance aspect of electric motors with max torque at any speed. This wasn't even the performance model or the Model S with Ludicrous mode and I was already having fun. While the interior is extremely minimalist, it makes sense for the technology and price performance, and at the end of the day the minimal interior is very usable and not really lacking in anything.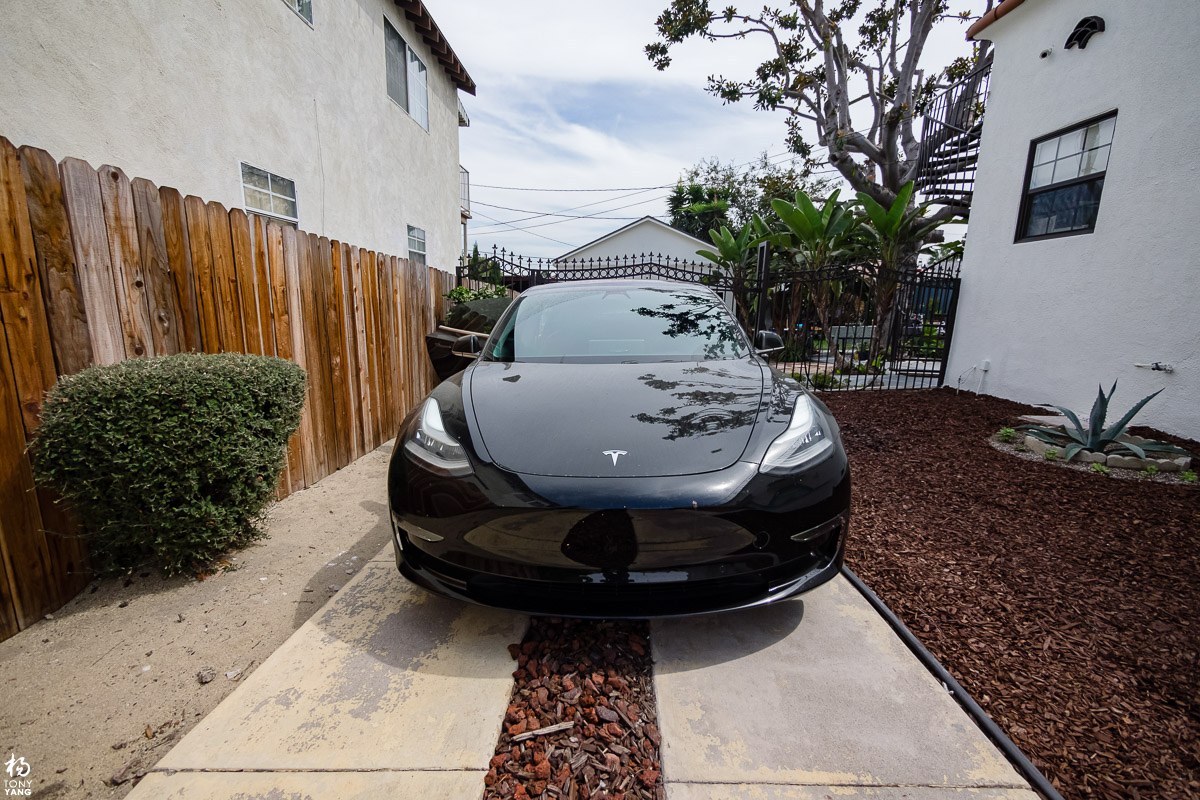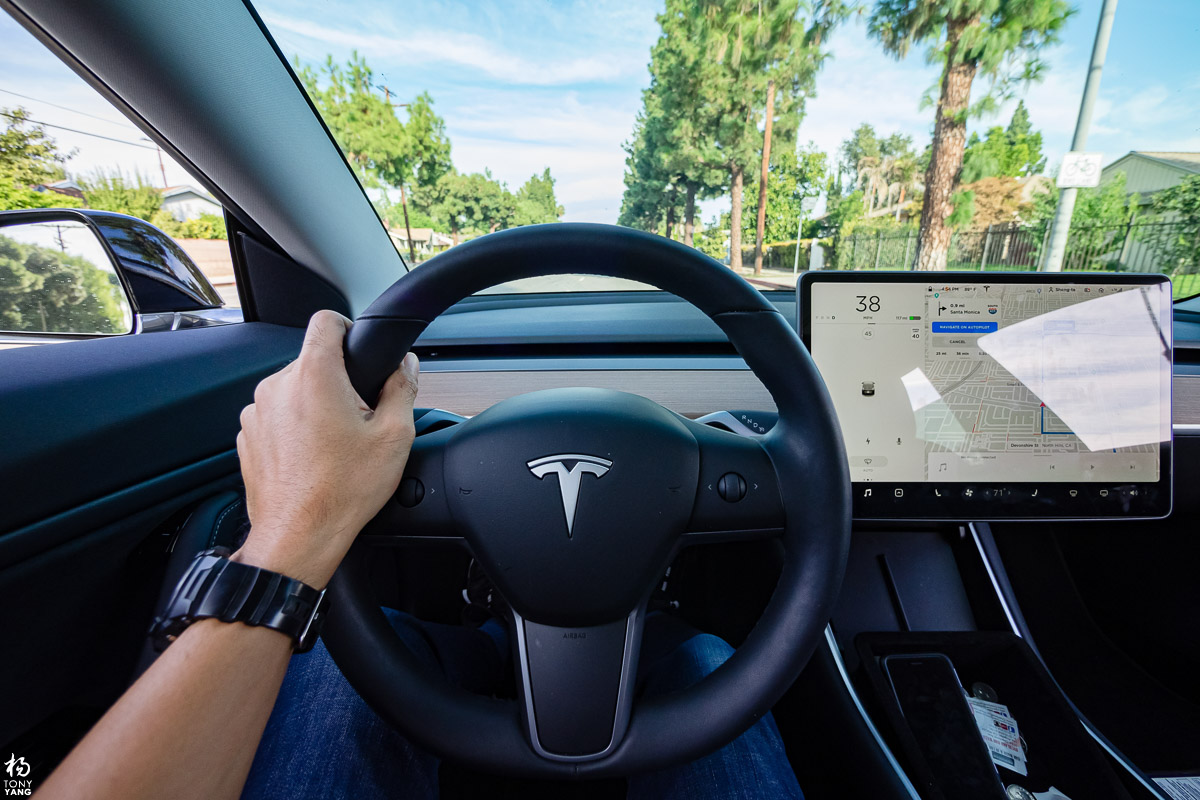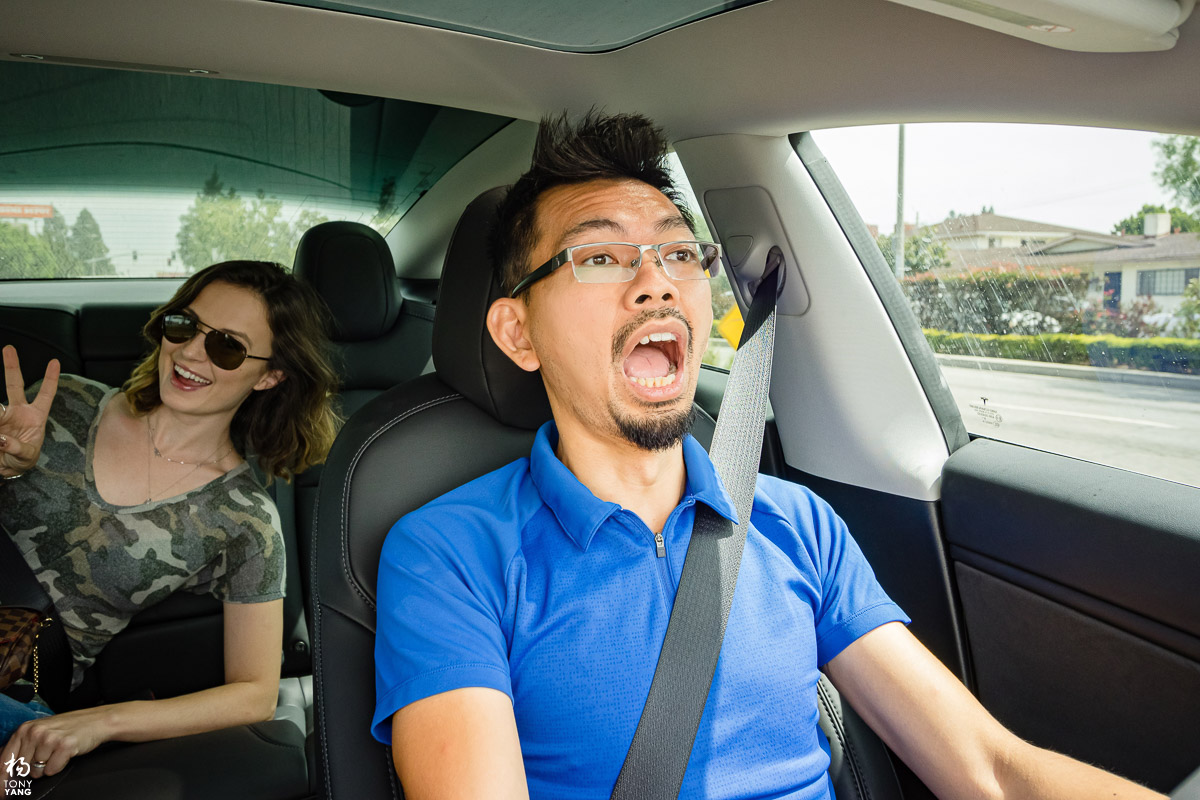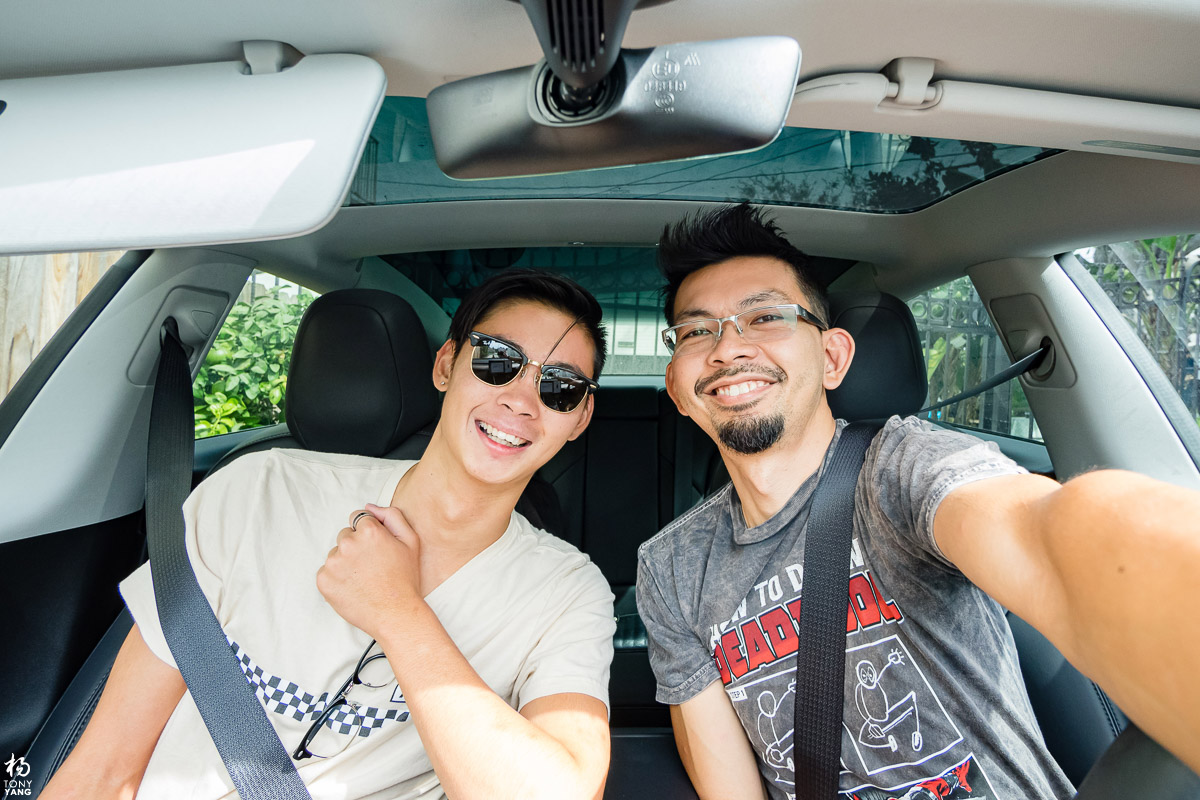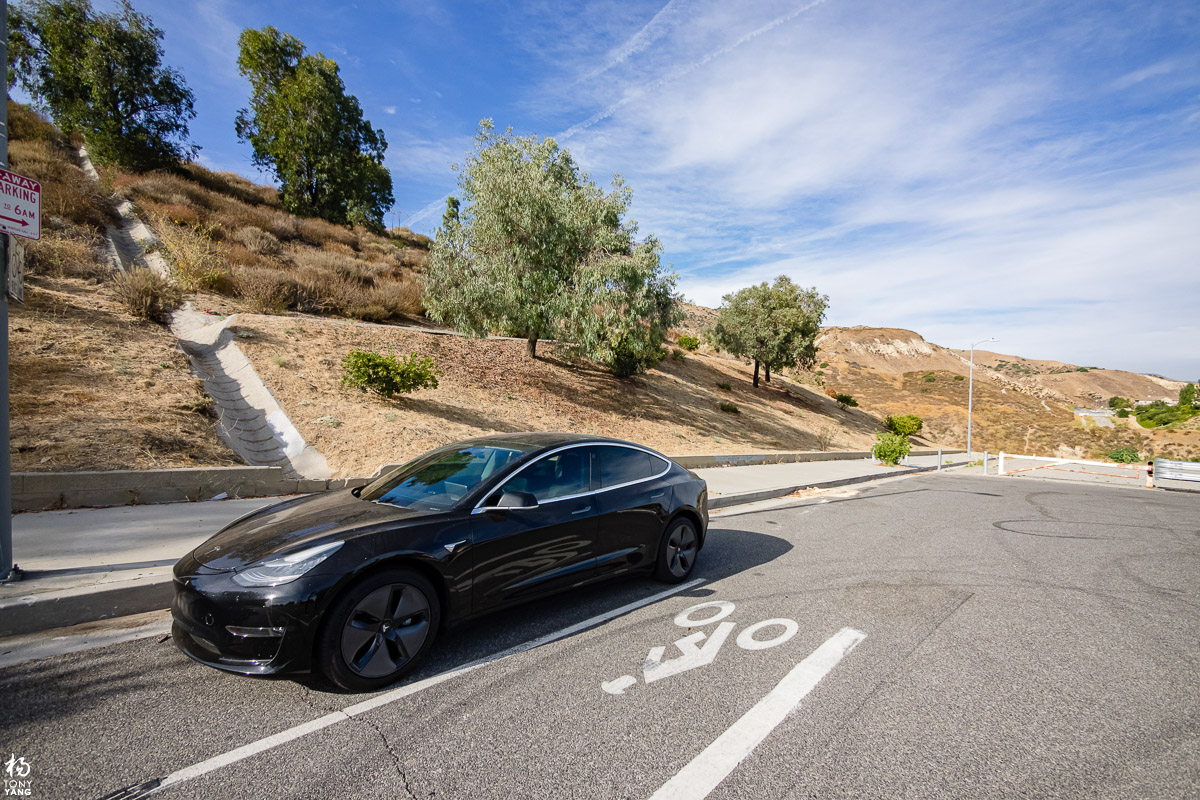 Not even twenty four hours had passed before my brother the home chef started cooking another dish from another country to fill our bellies with. Out comes a Mediterranean clay pot which was filled with onions, potatoes, carrots, tomatoes, topped with chunks of ox tail and cilantro, baked in the oven until everything just melts together. The tender meaty ox tail was well balanced by the fresh couscous and more sourdough bread. Somehow I was in a Mediterranean restaurant but under the same roof, what?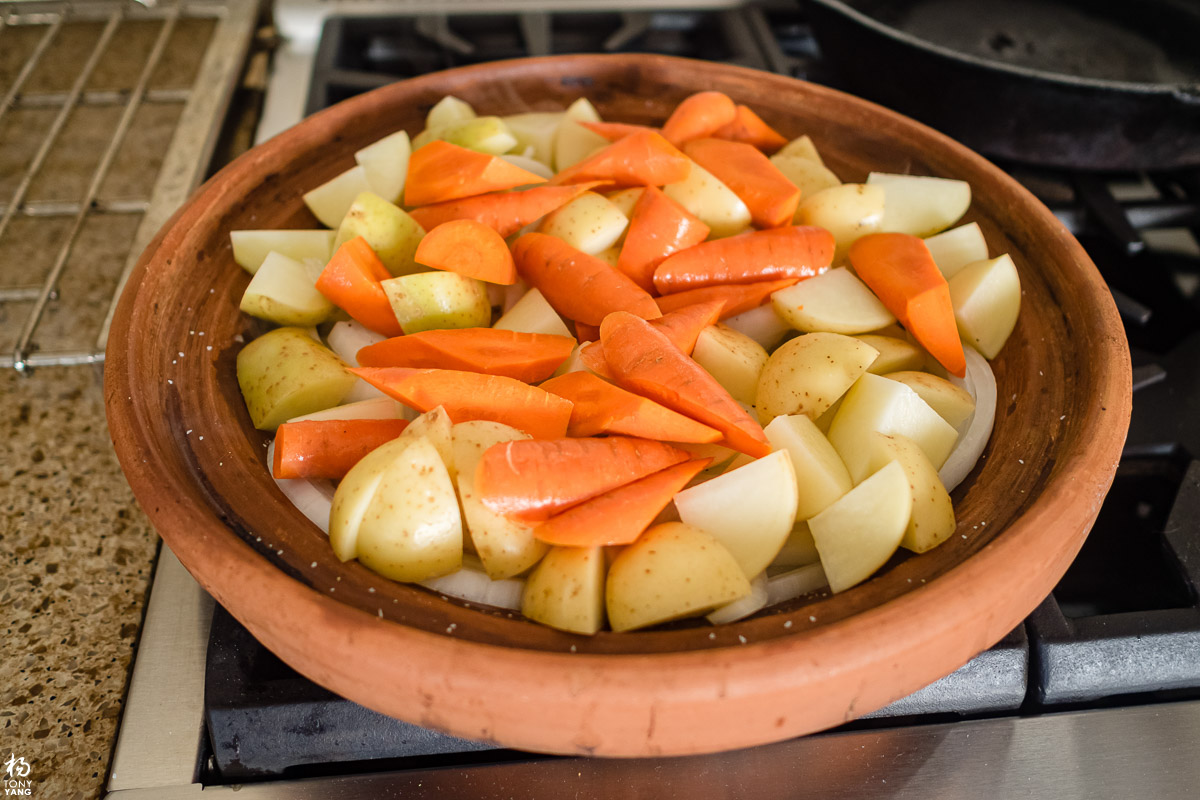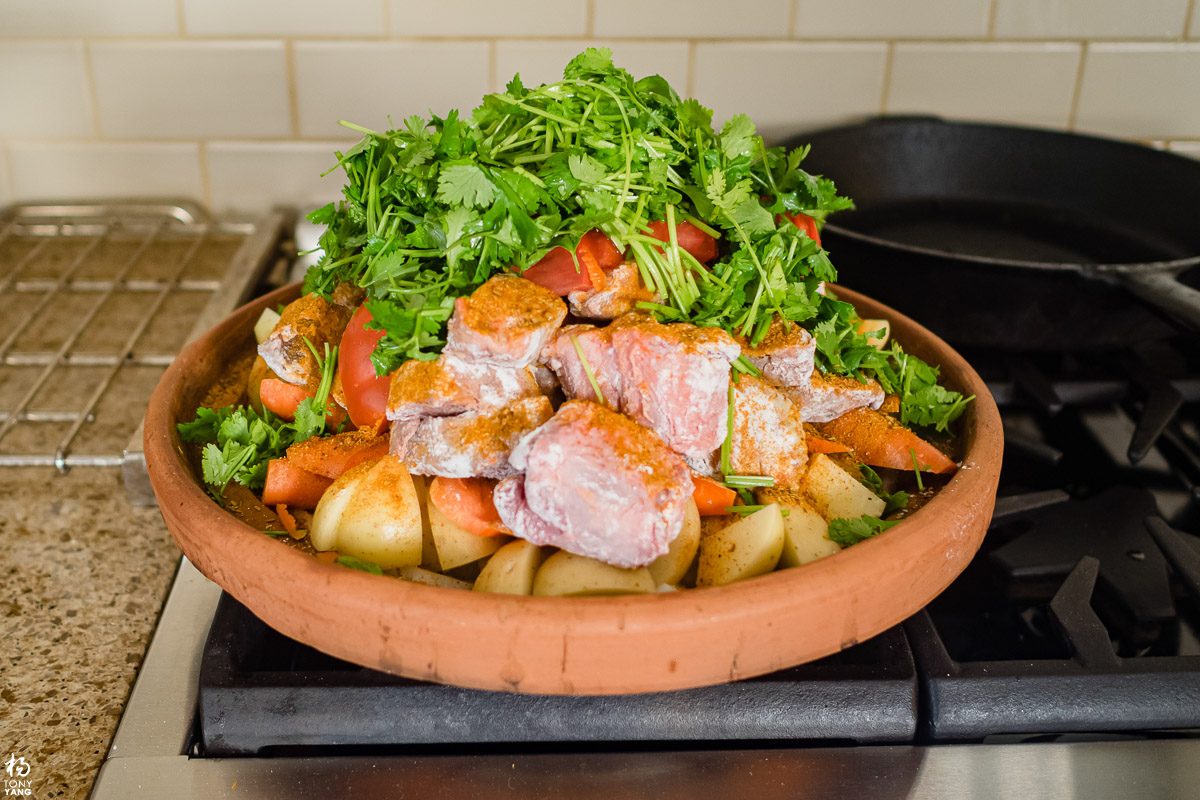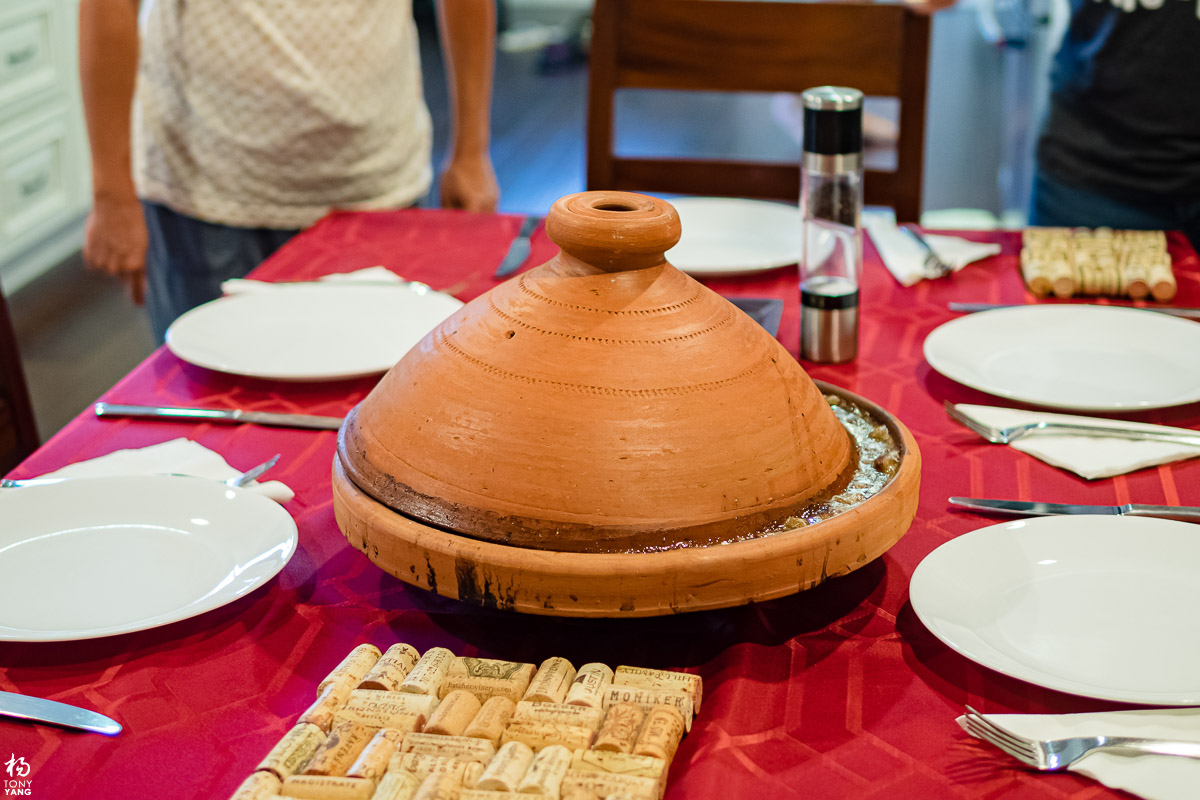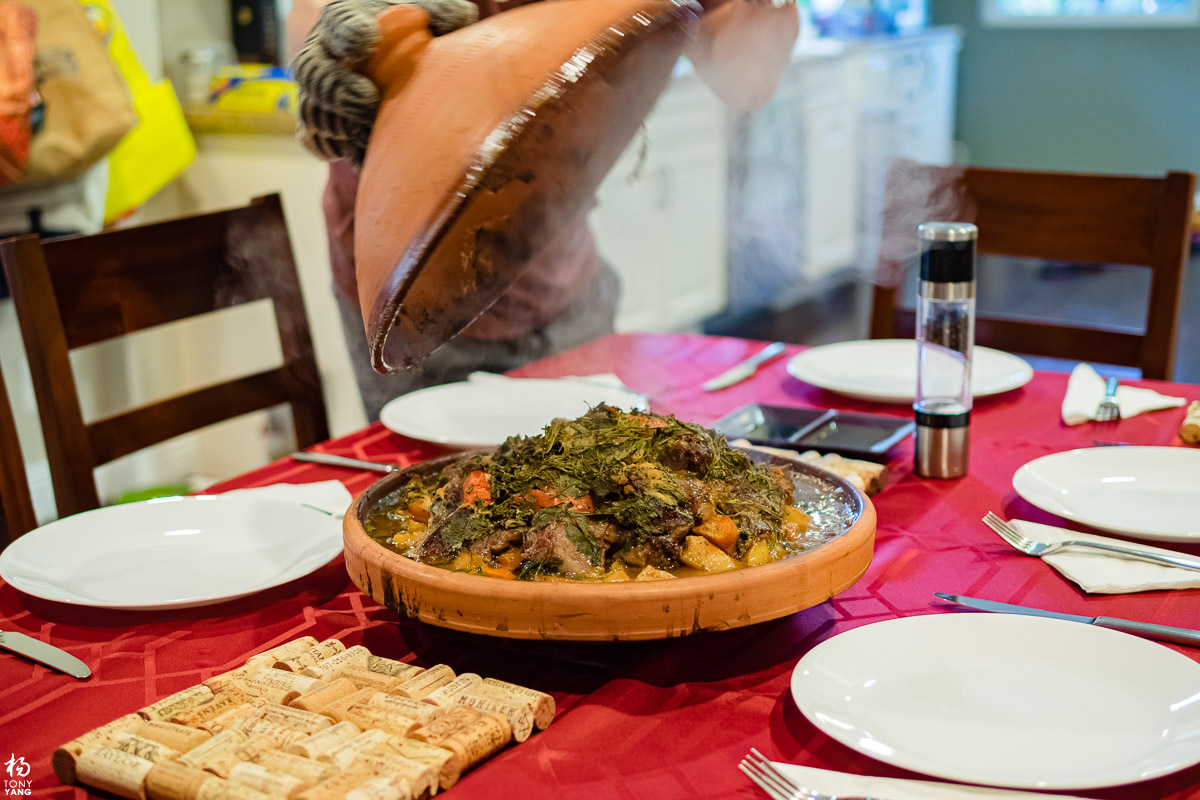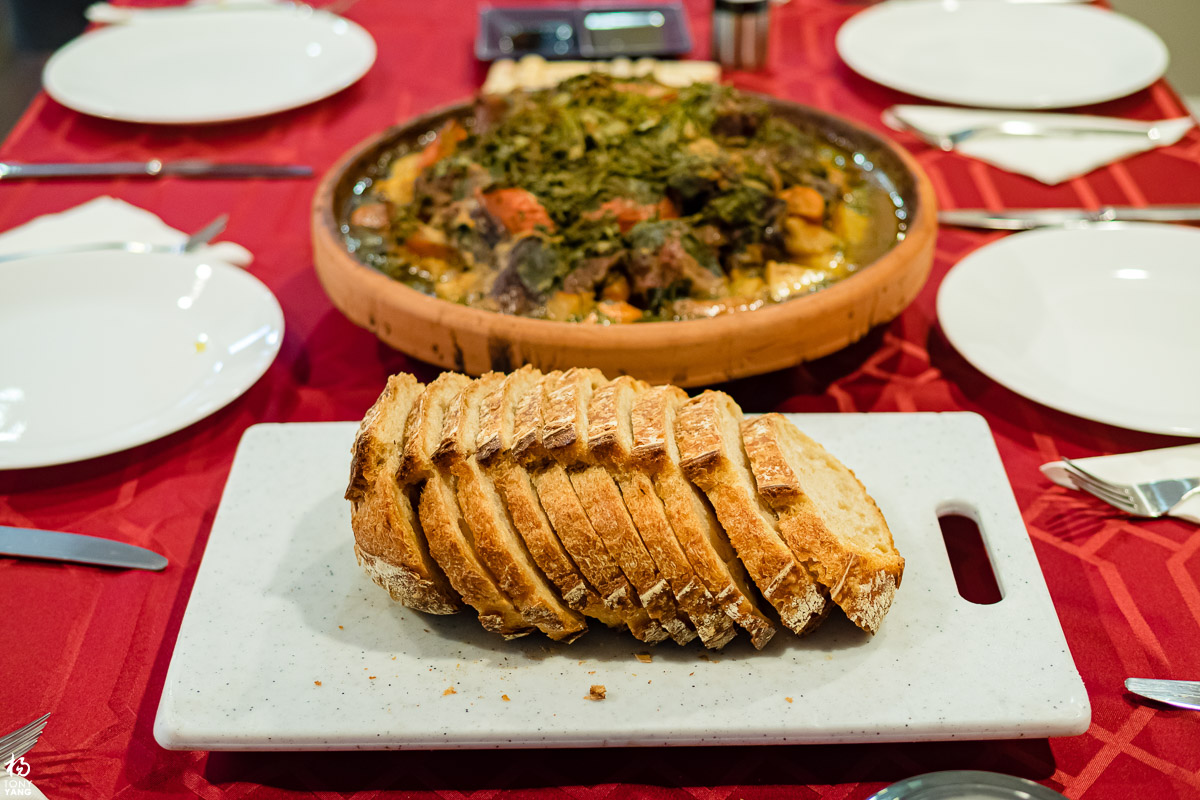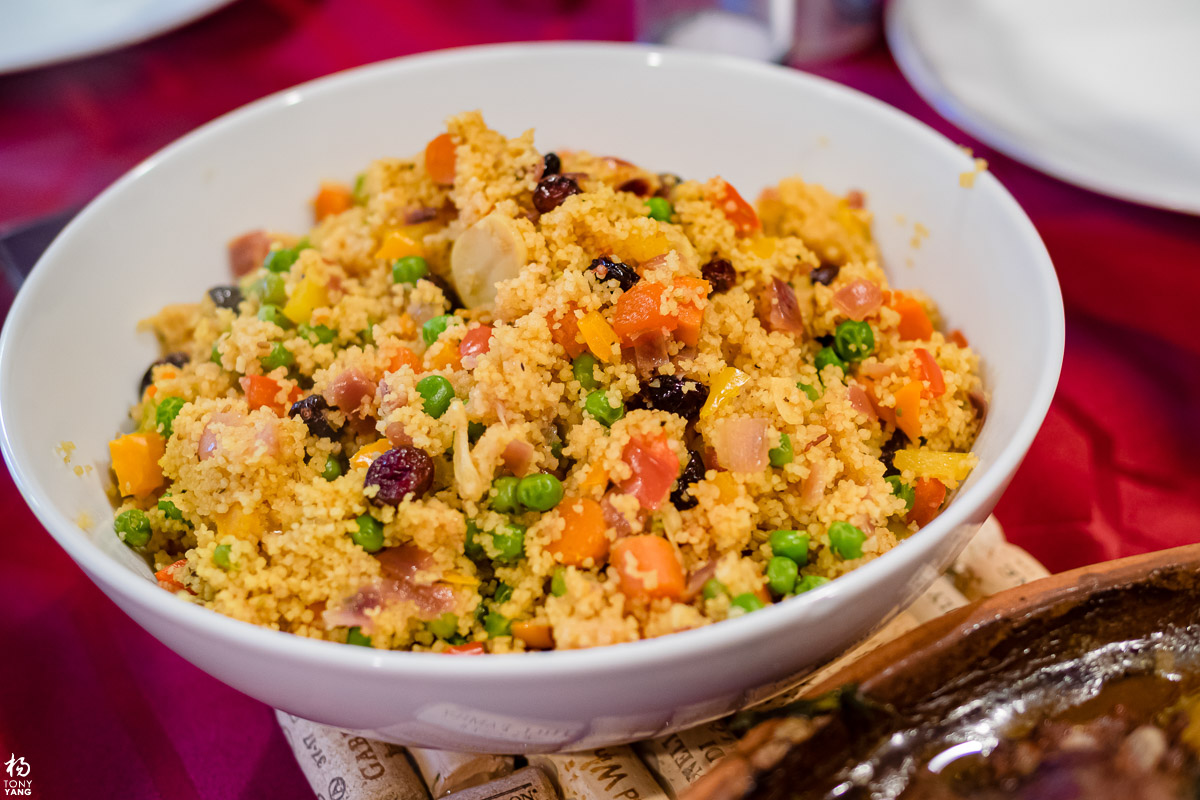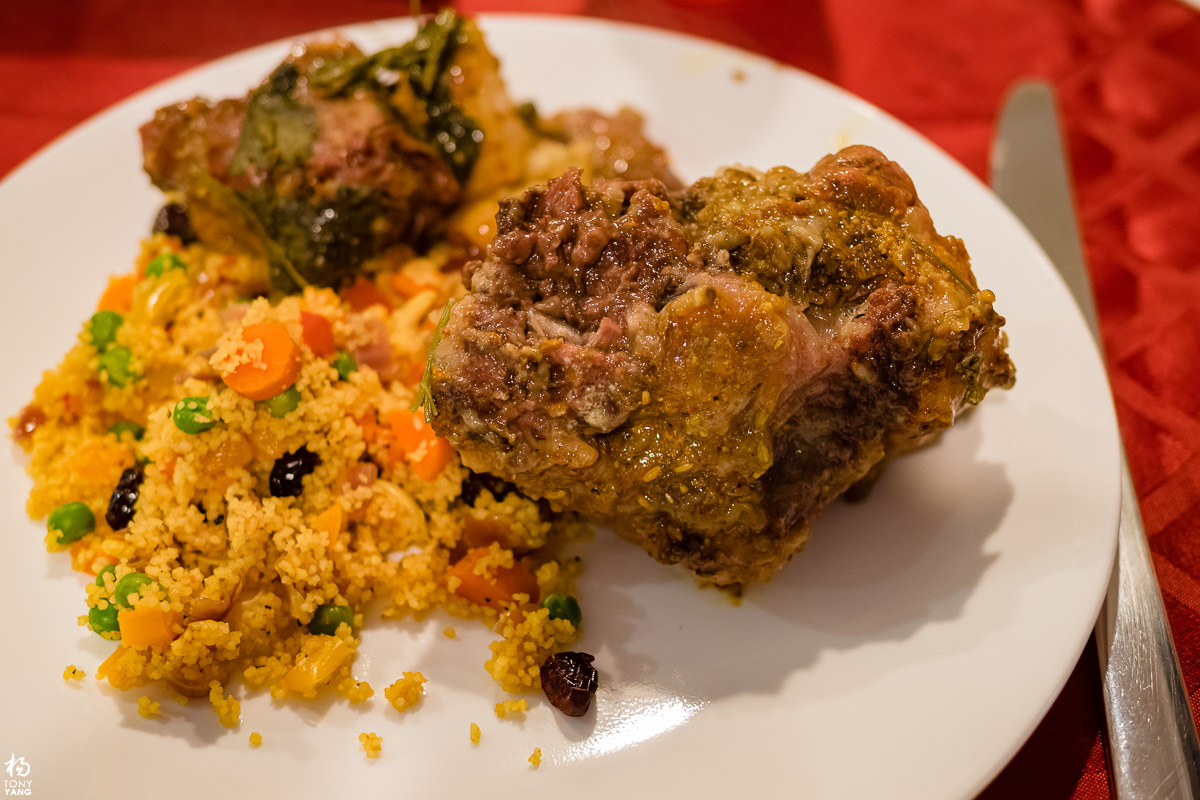 The weekend was over and now Olya and I were on our own for the weekdays in LA while everyone else went back to work. Our first breakfast was delicious butter croissants from Porto's Bakery. After breakfast we headed over to Alfred Tea Room for some boba tea and coconut juice infused with matcha. The coconut drink was an interesting concoction, but the bubble tea was really delicious. We spent the morning looking for picturesque outdoor city shots to play with the new super-wide lens. The first stop was The Pink Wall on Melrose Avenue. The weekday meant all the locations were practically empty with maybe one or two other photographers, so getting a shot was easy, and we were limited more by how much sun we could endure at any given location. We made it to Downtown LA to see the Walt Disney Concert Hall and The Broad museum before getting lunch at Openaire located on top of The LINE Los Angeles hotel. The burger and pasta were both cooked to perfection.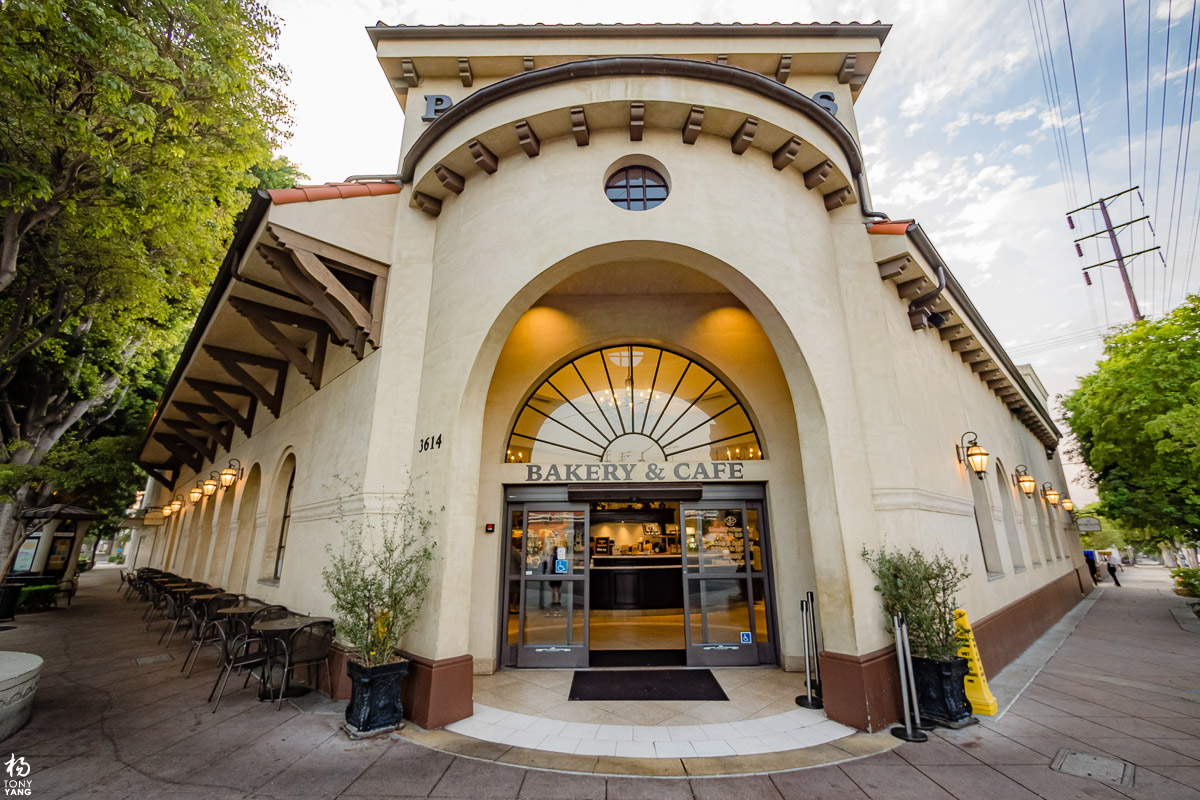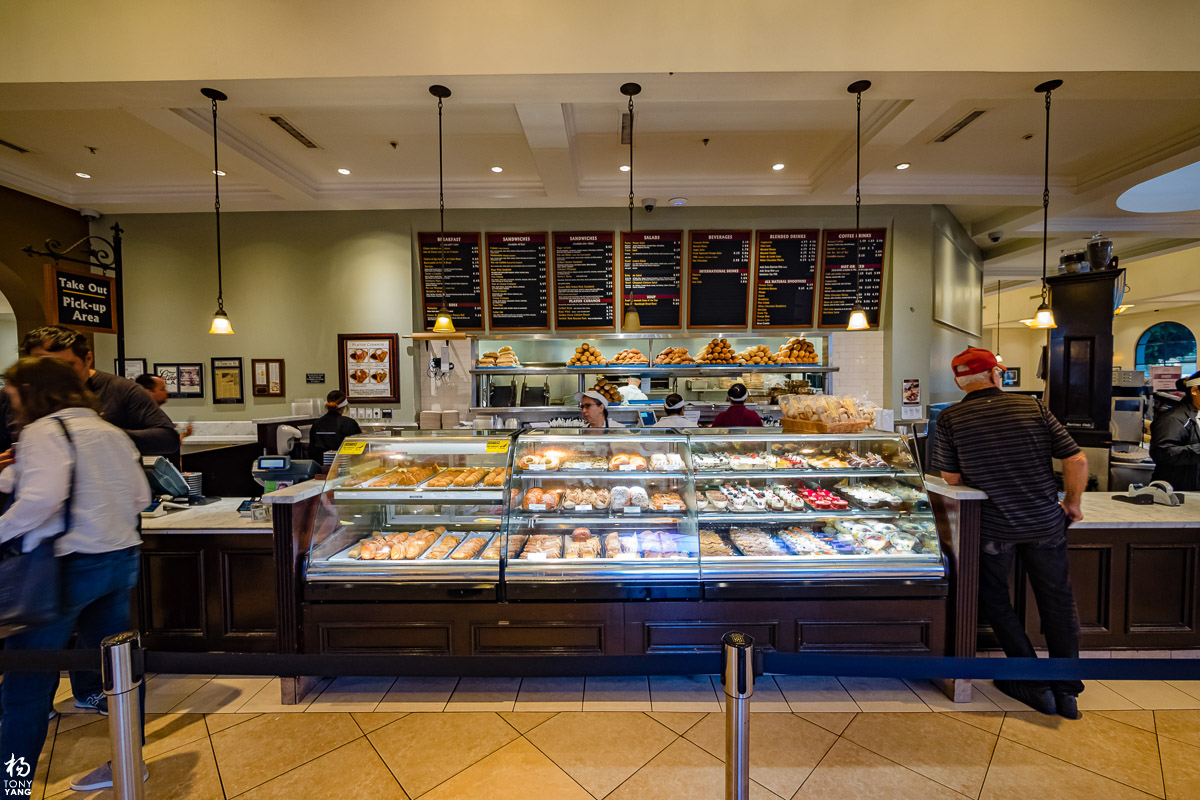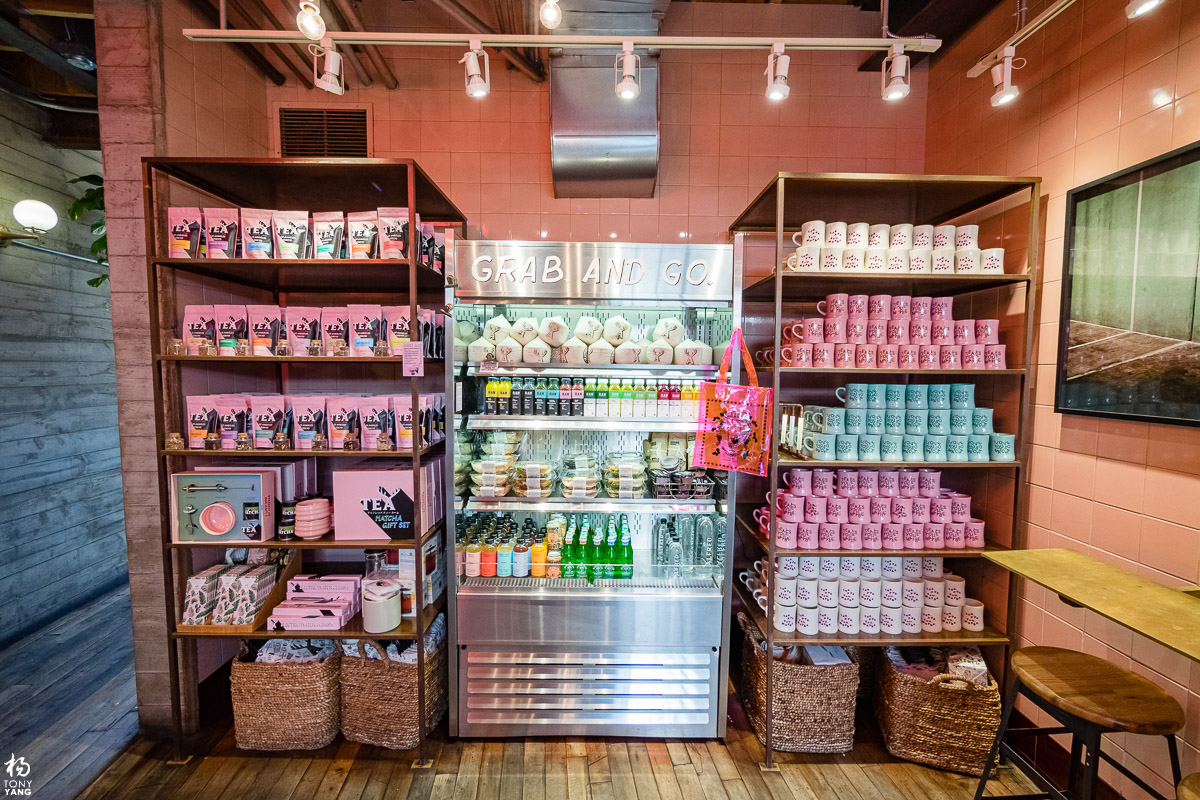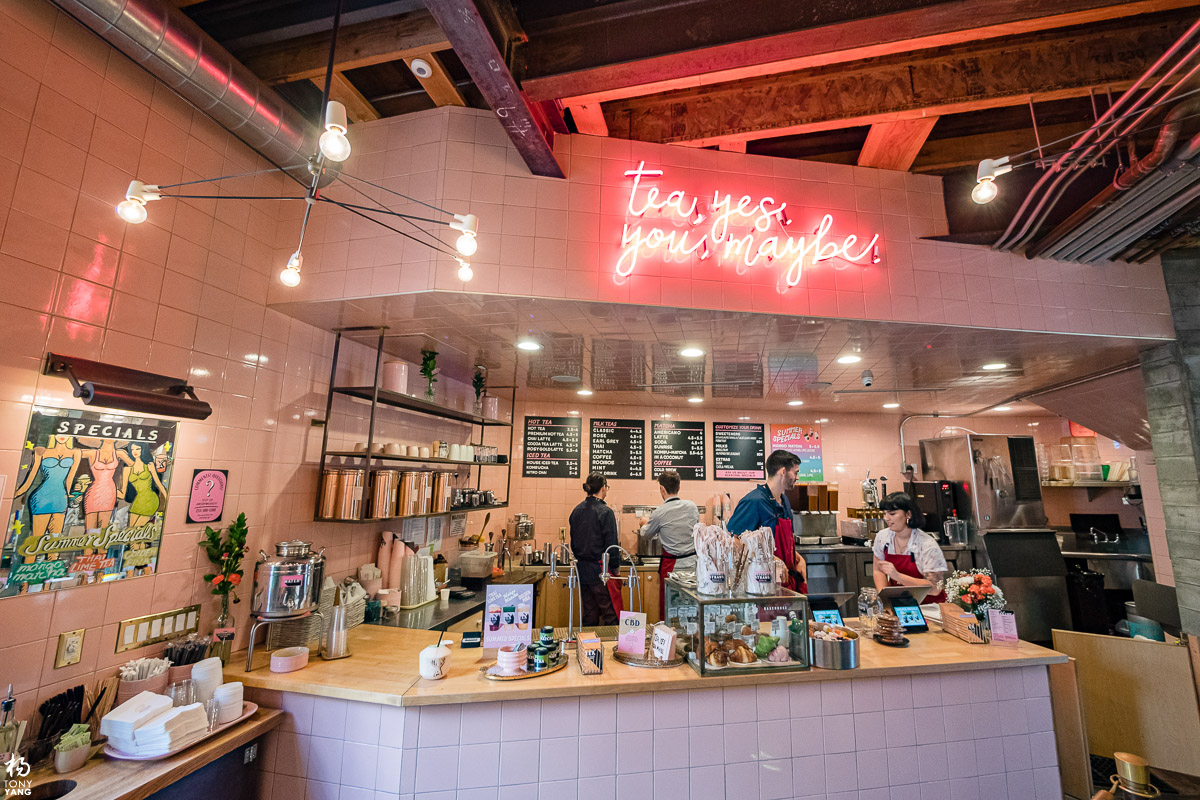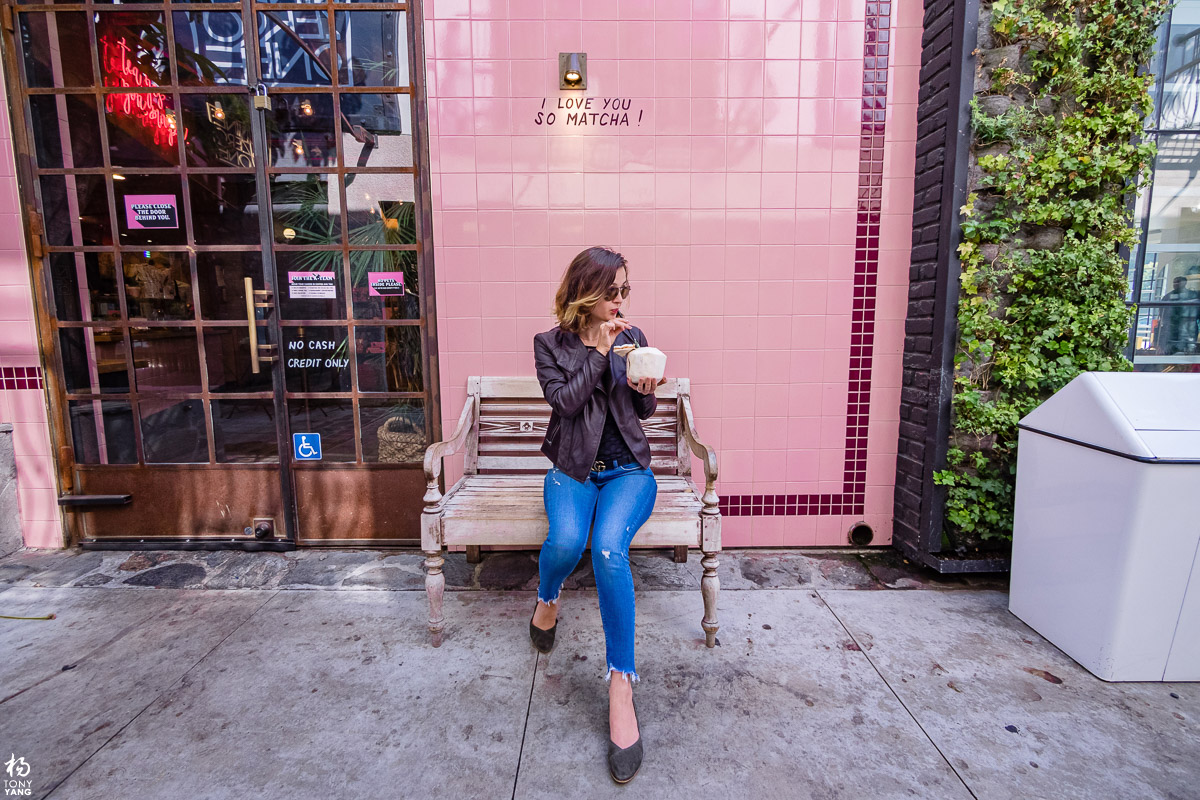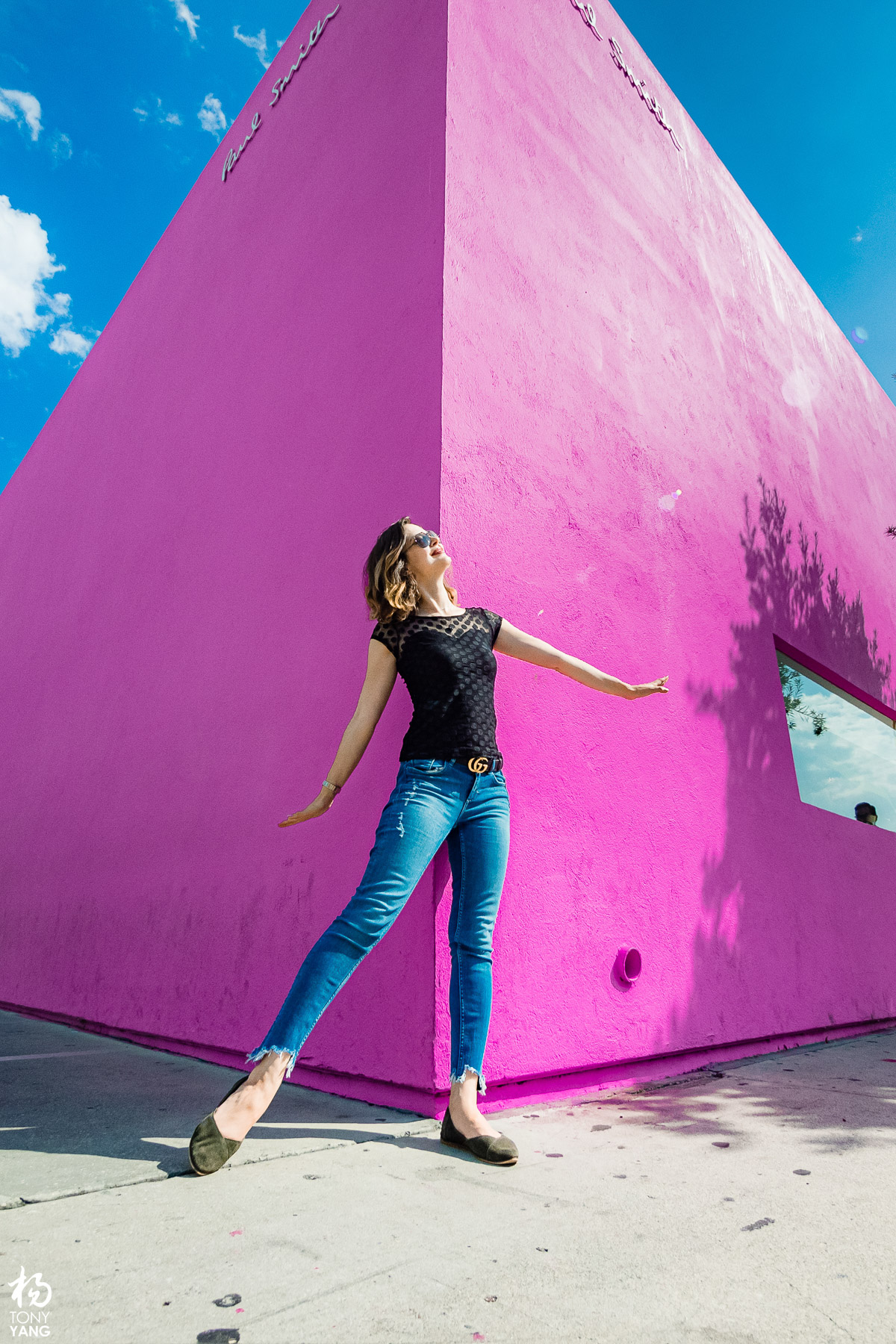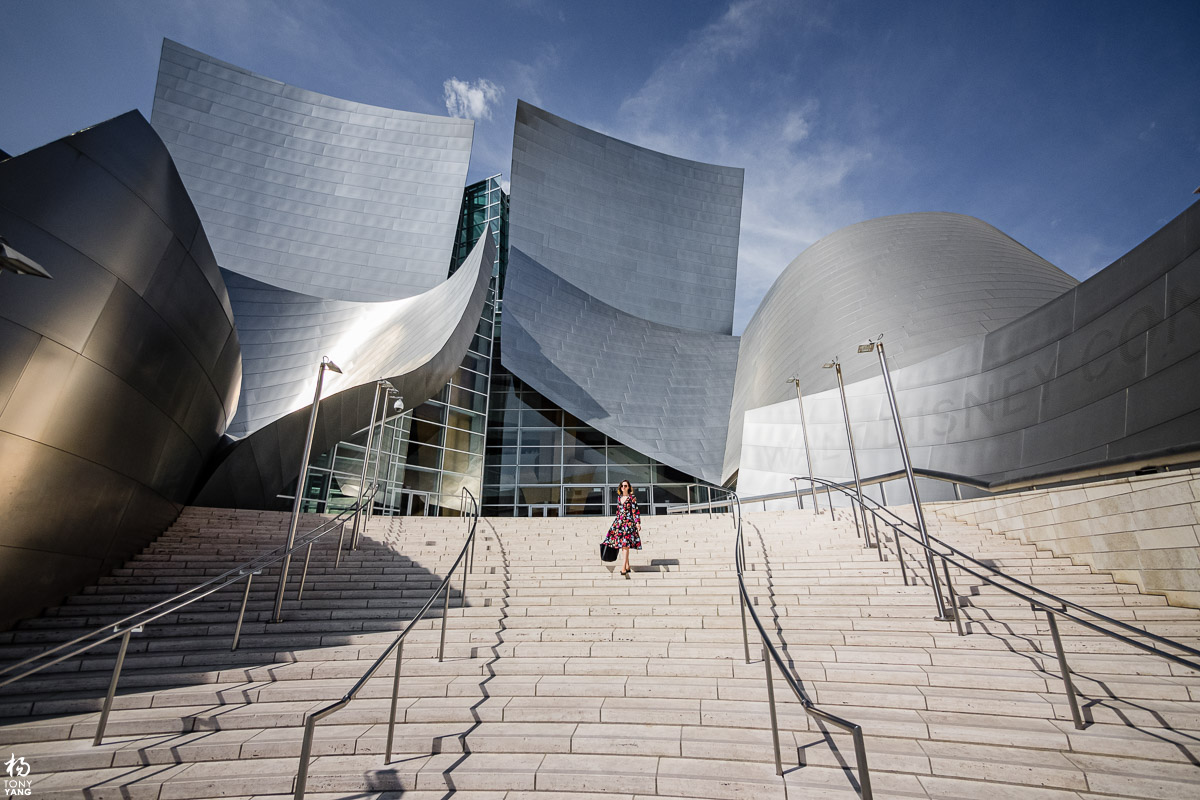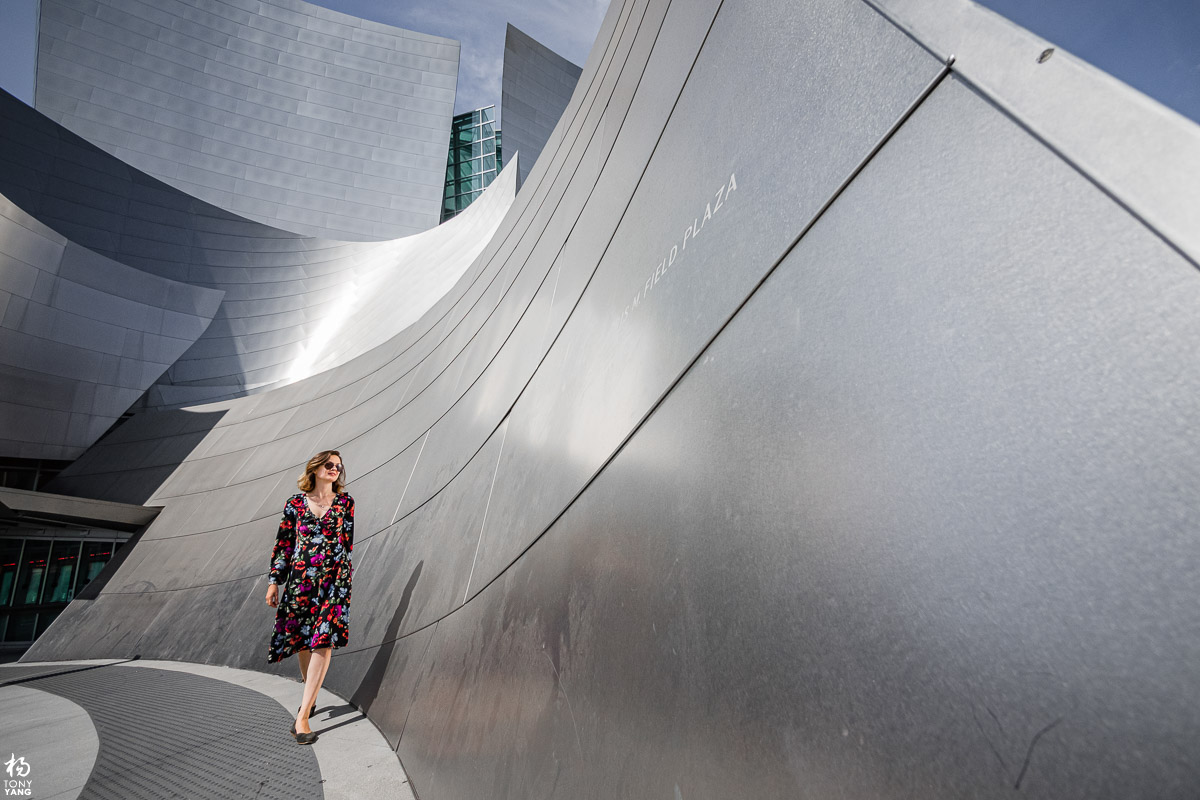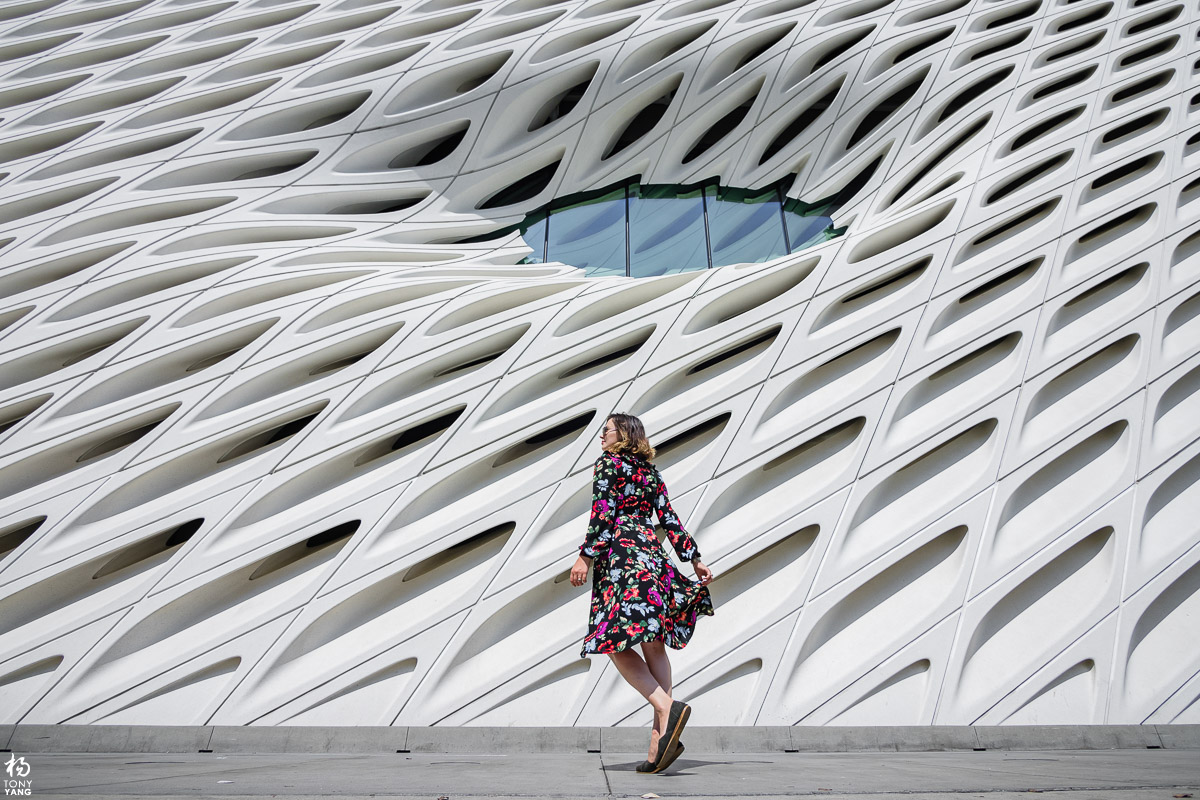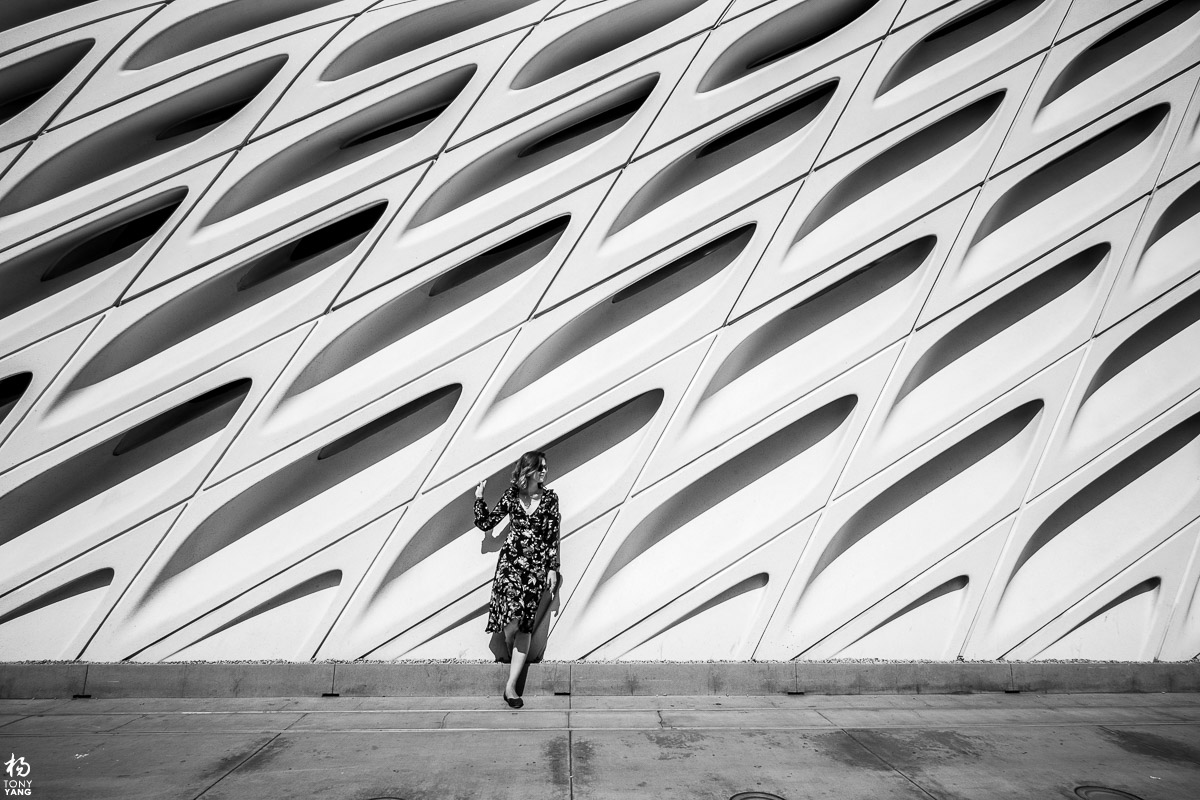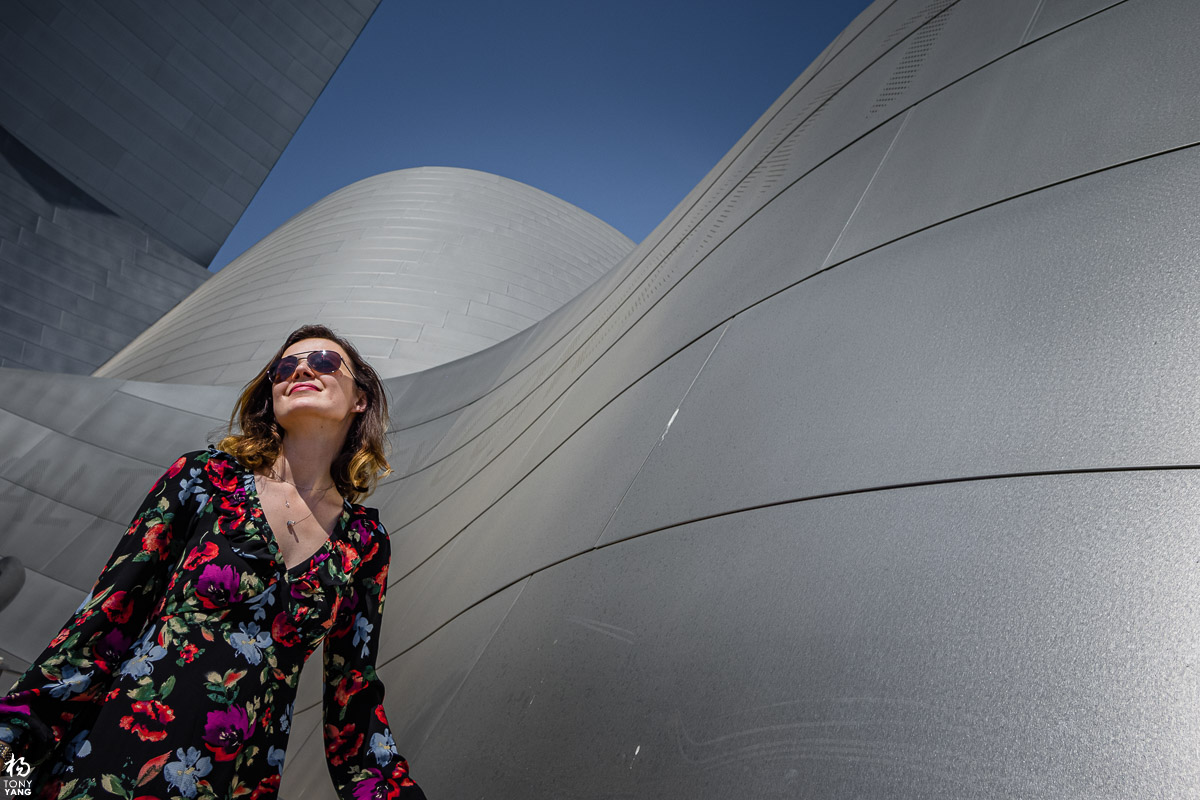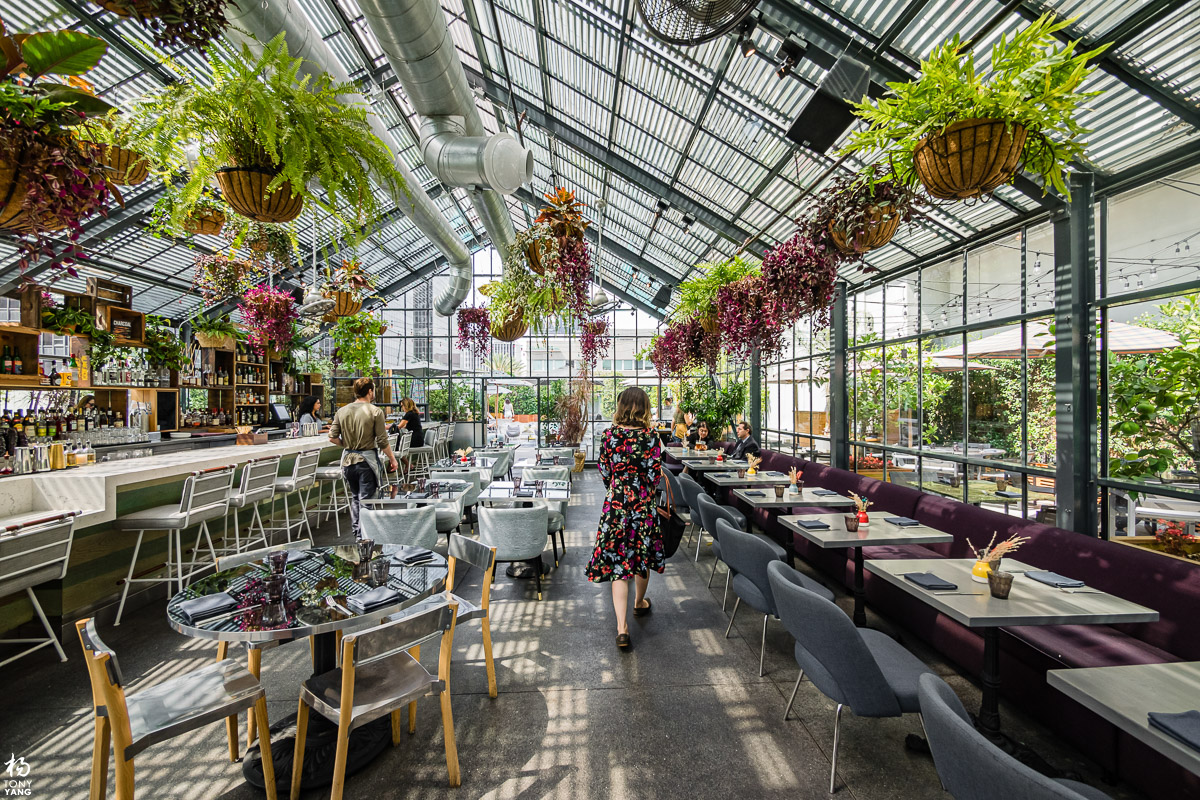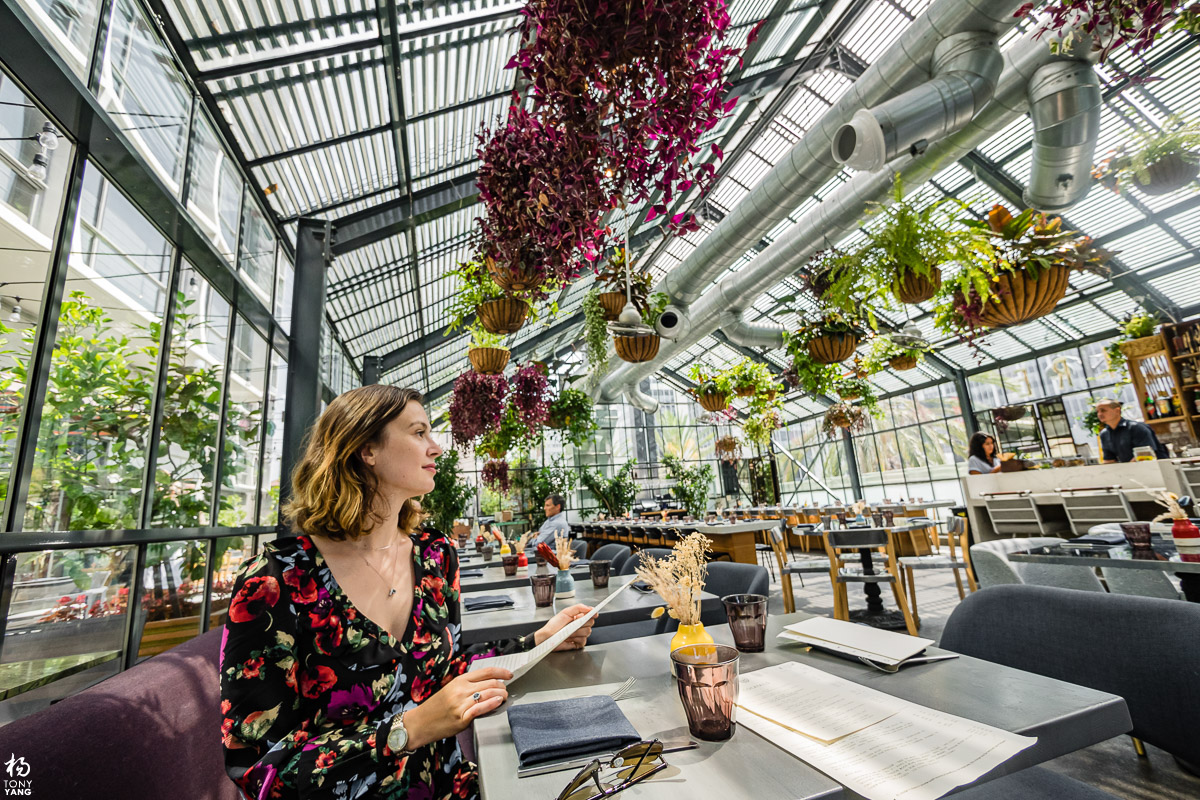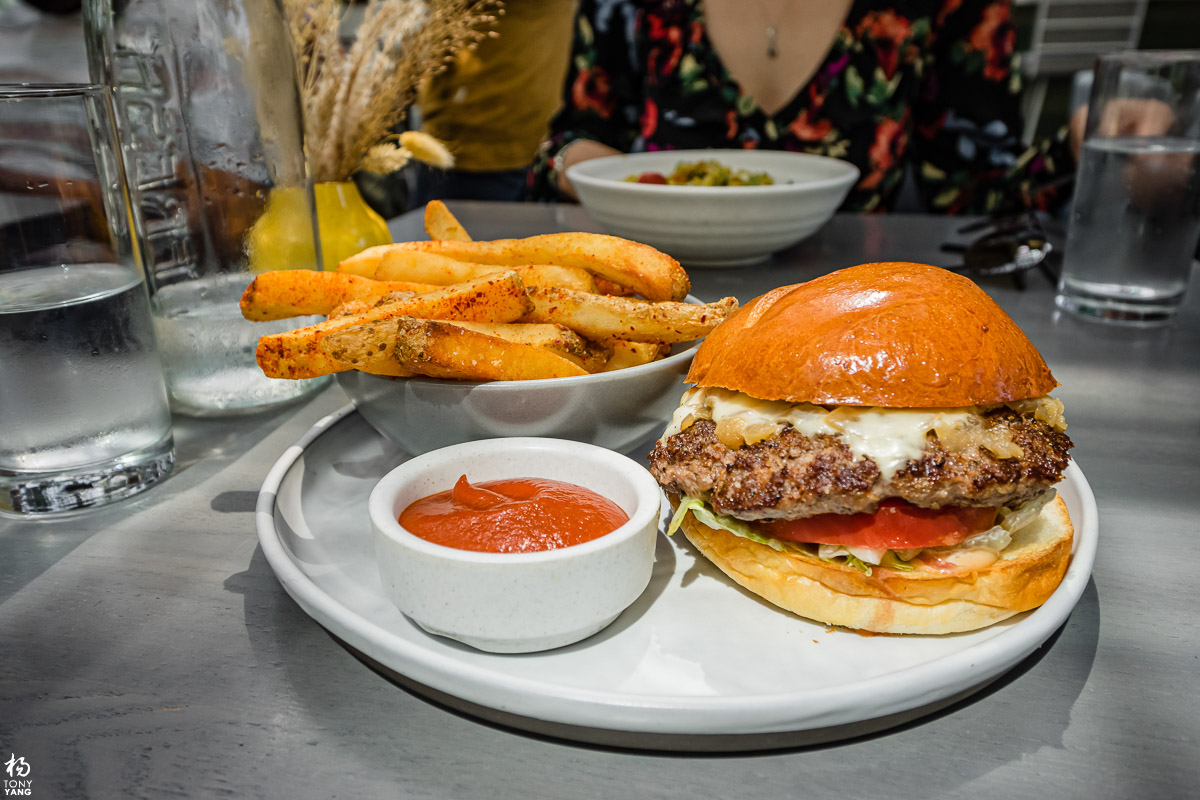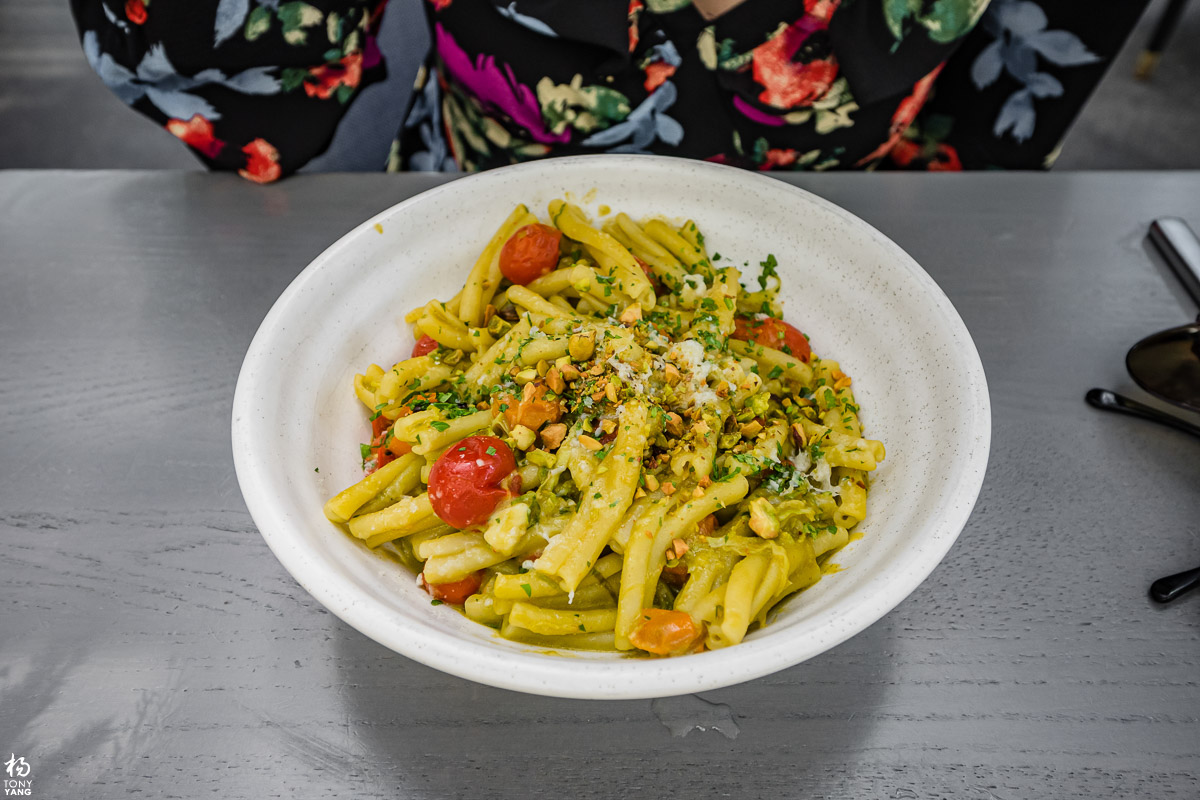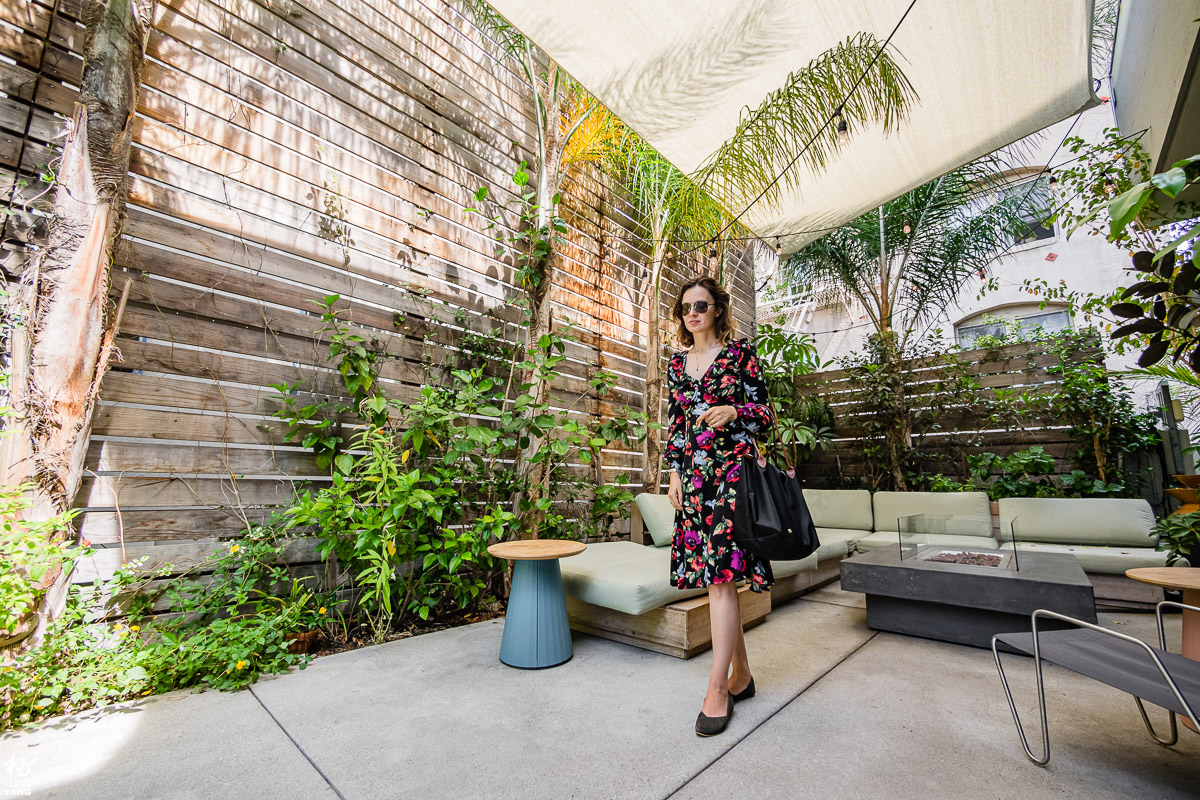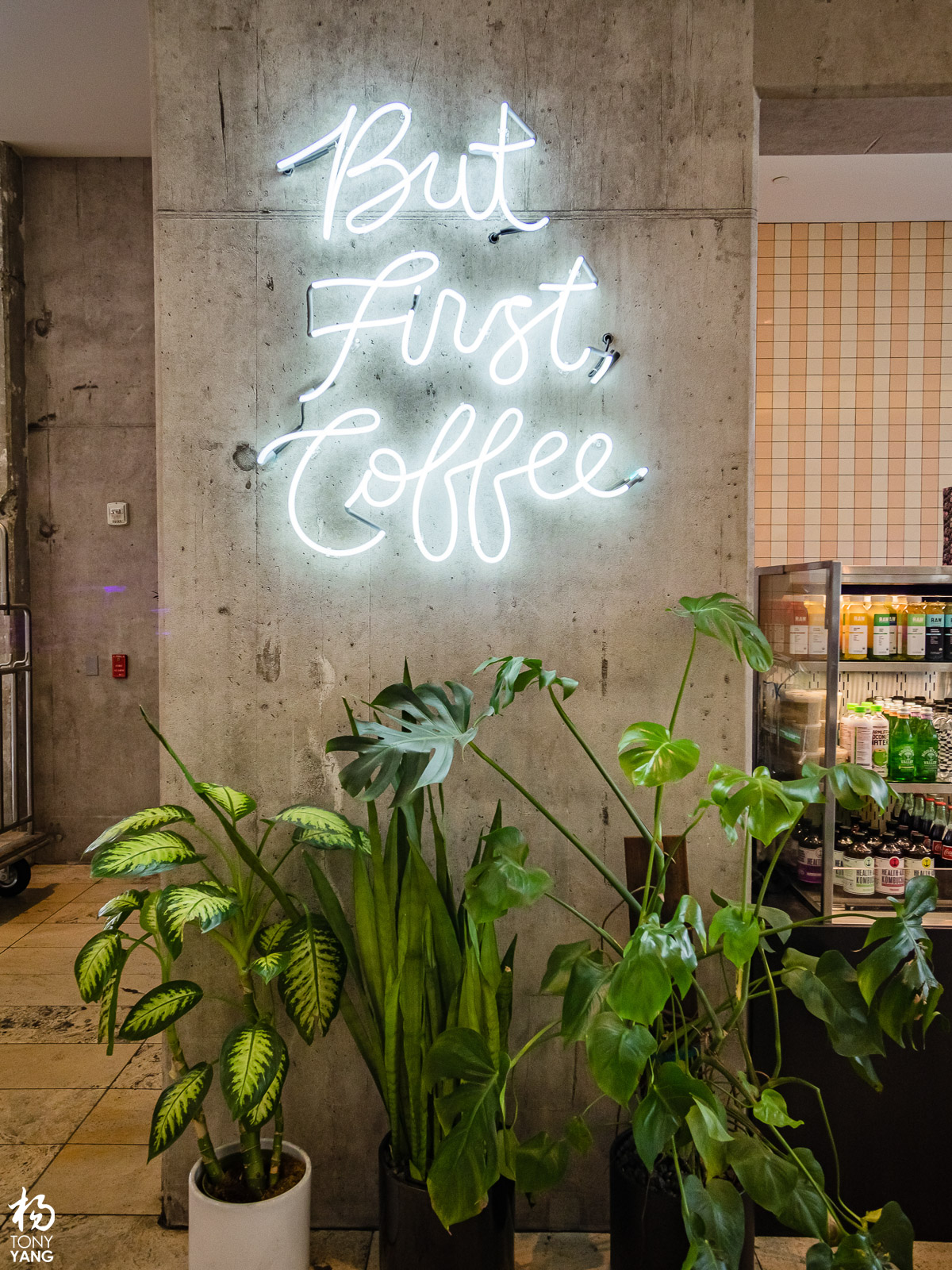 Olya delighted our hosts by offering to cook on our third night in LA. We went to the Asian market to pick up some ingredients and she created a beautifully colored spicy green curry over rice dish. Now we've traveled from the Mediterranean to Southeast Asia devouring a sweat-inducing-yet-healthy home cooked meal. I love dining in!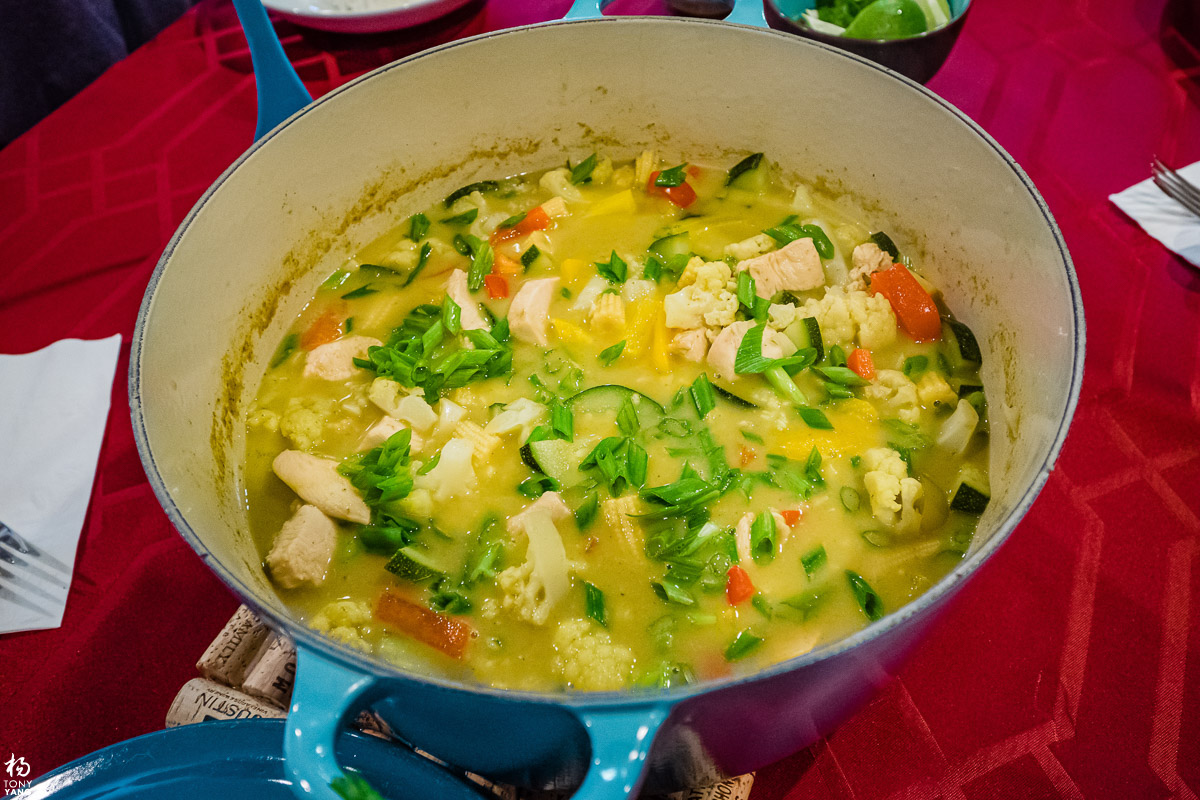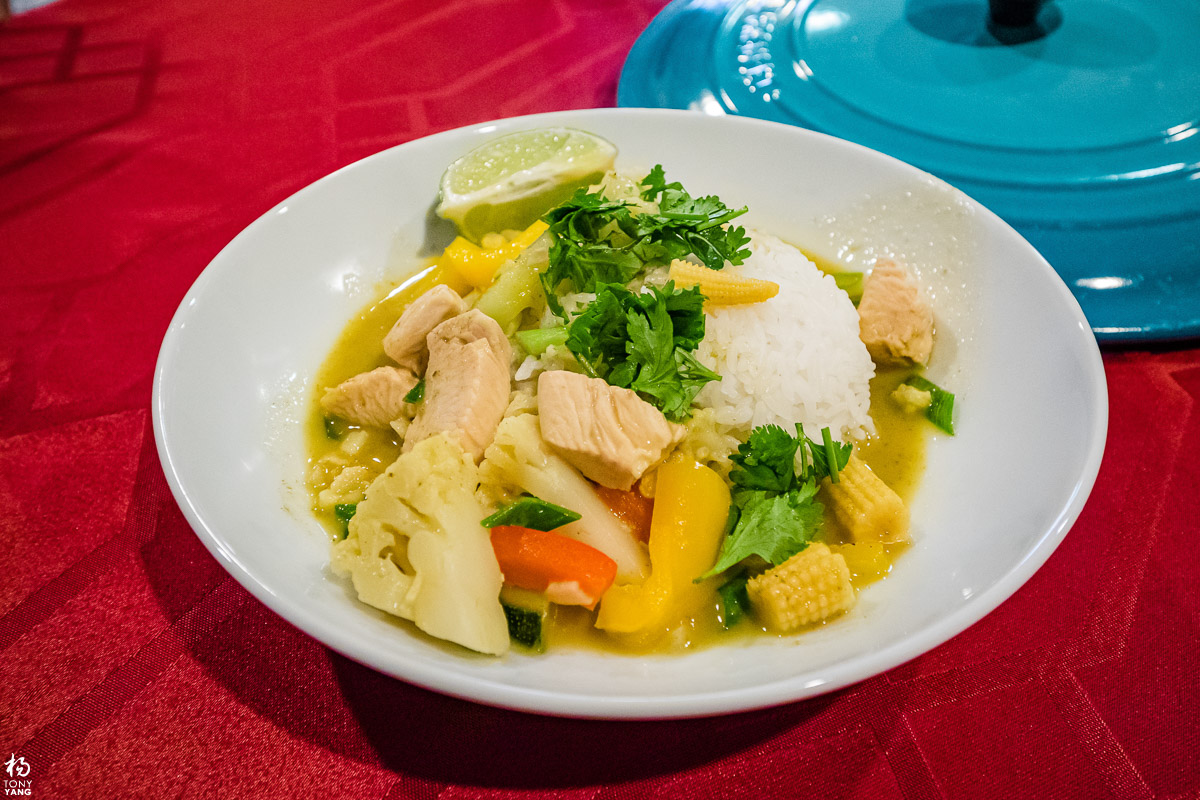 The third morning in Los Angeles would be the special day that Olya couldn't stop hyping up. Being a fan of the Dr. Phil show, she signed us up for a free taping session in Hollywood. They provided one Kind bar and one soda for the entire five hours in the studio, so naturally we were starving by then. We took an Uber to KazuNori for sushi hand rolls, it was an interesting modern take, not suitable for everyone, especially a sushi connoisseur. We walked over to The Last Bookstore to check out the book sculptures, since nowadays any remaining bookstores need some sort of attraction other than the actual books to keep customers coming in. We also visited the Los Angeles Central Library before heading back for one last dinner with my brother. He took us to his favorite spot Metro Cafe with the hookup from both the chef and the manager to bring us some amazing dishes while we had deep conversations over wine (and mint lemonade for me).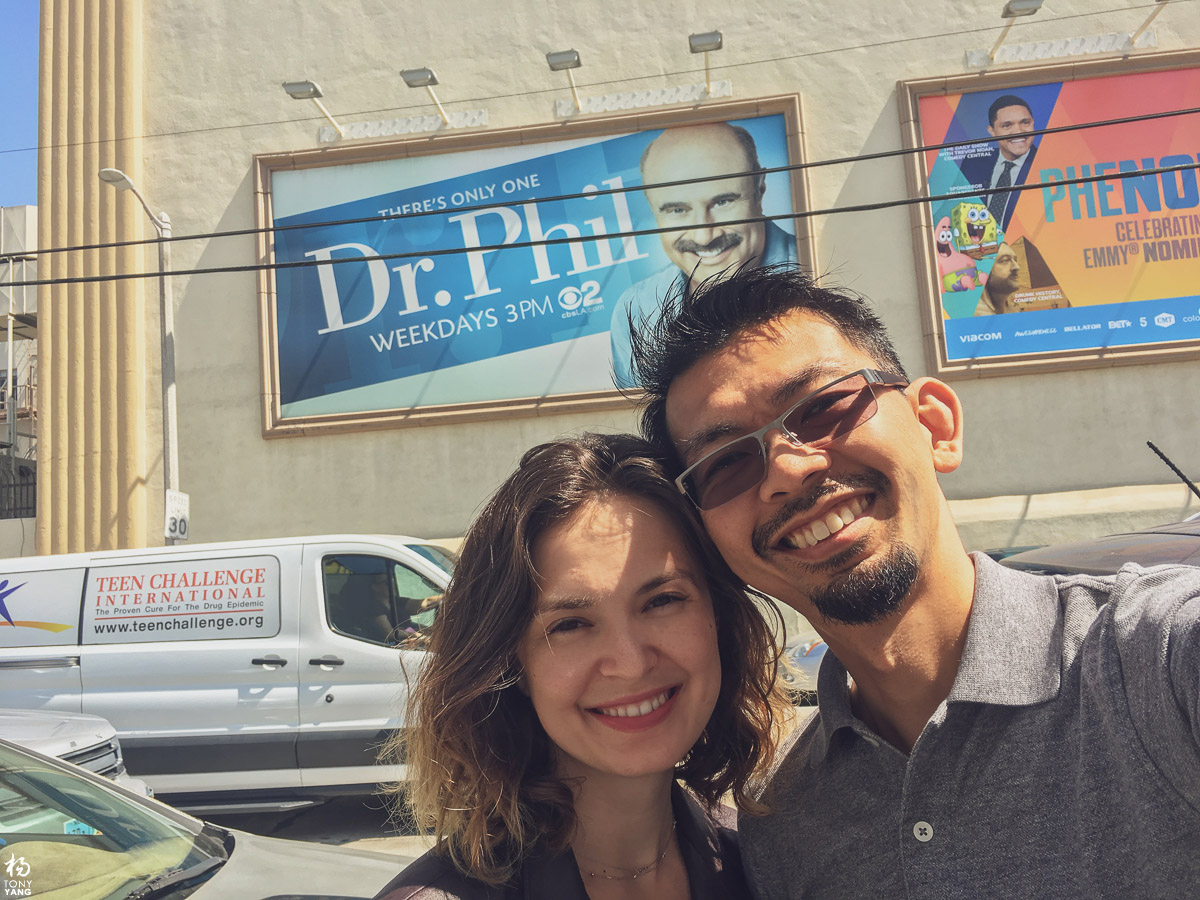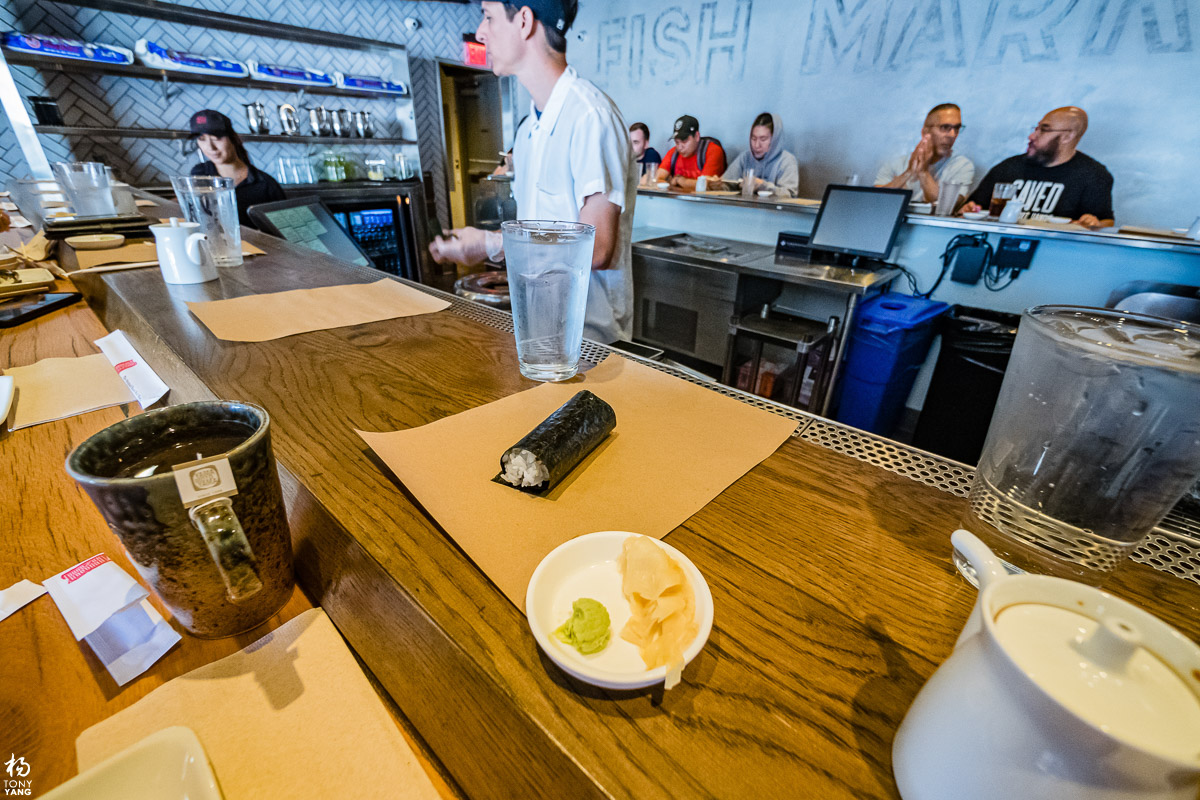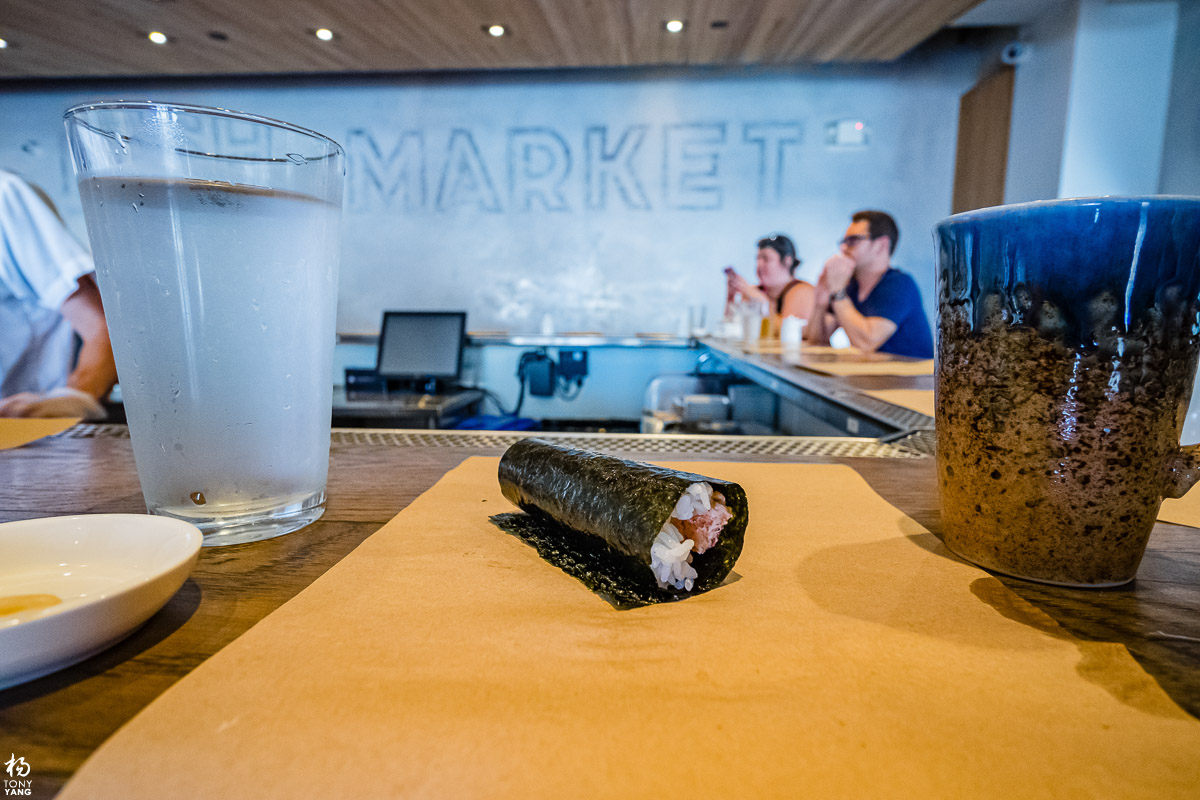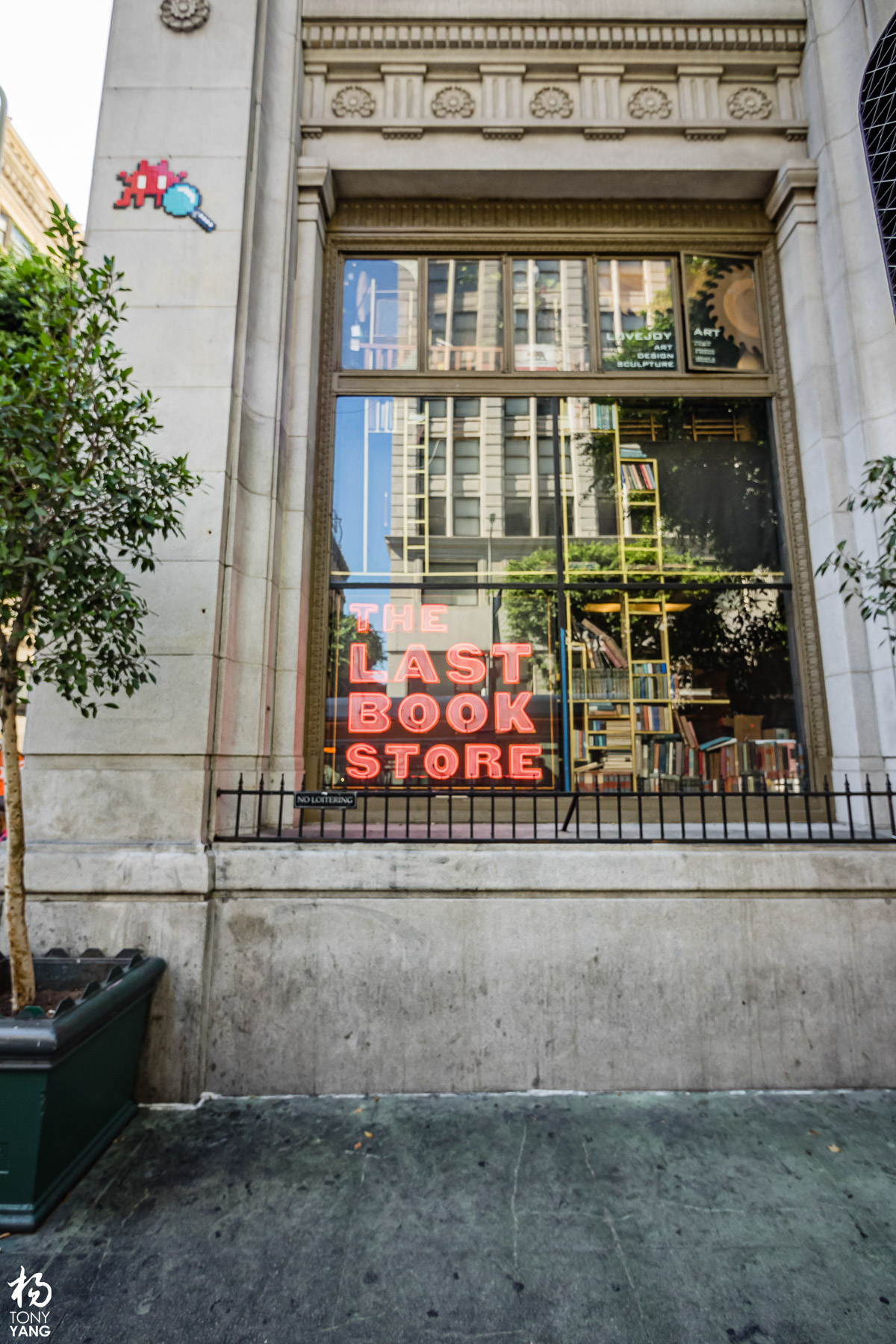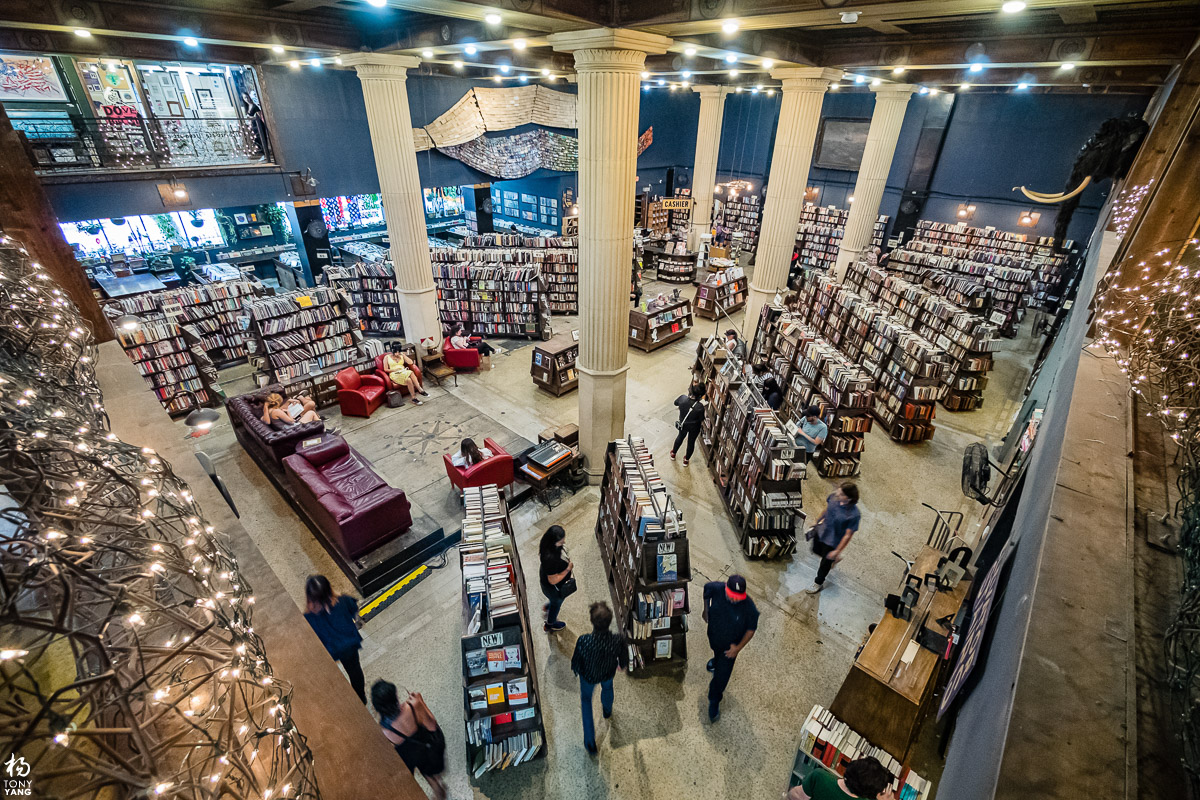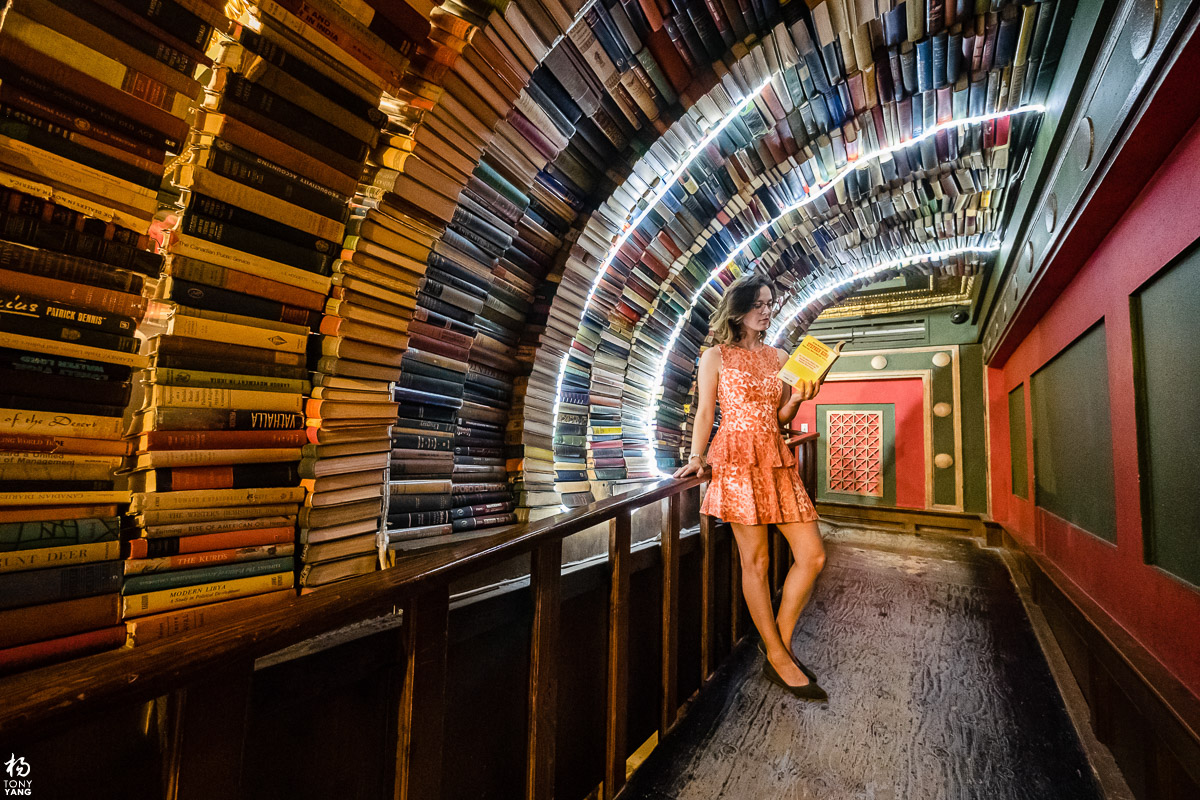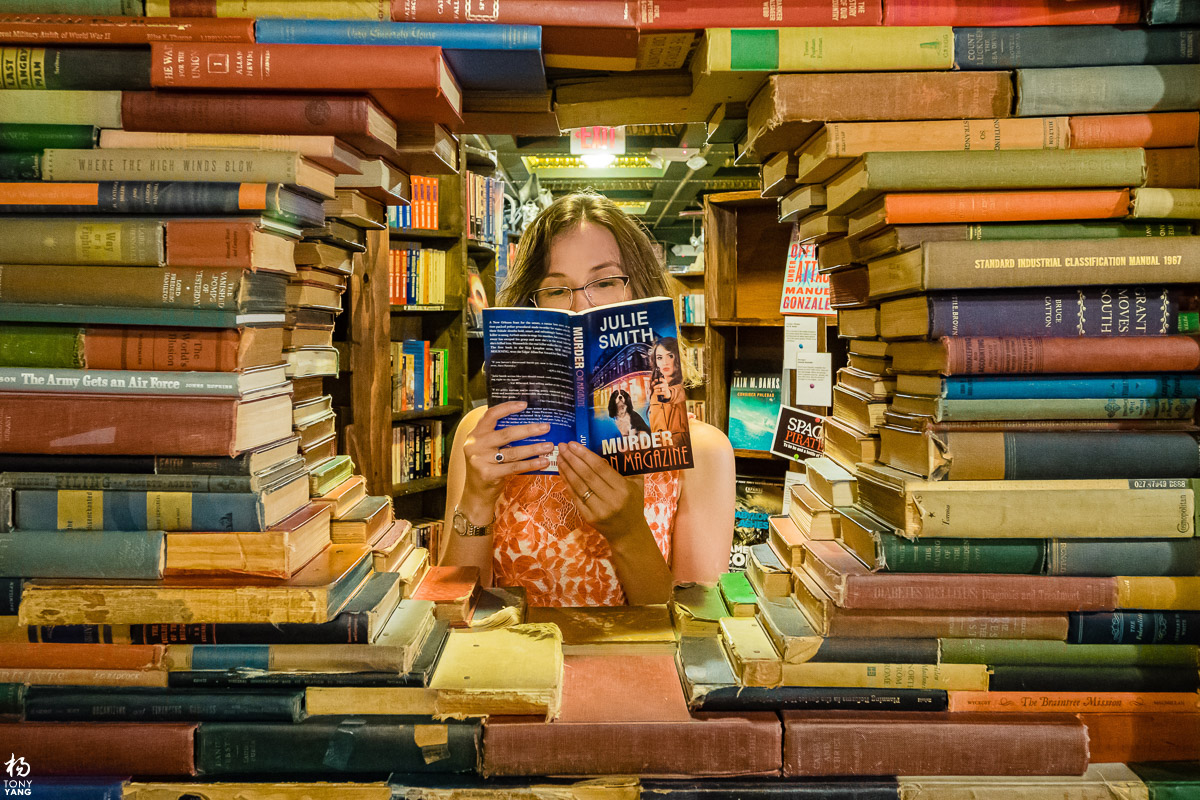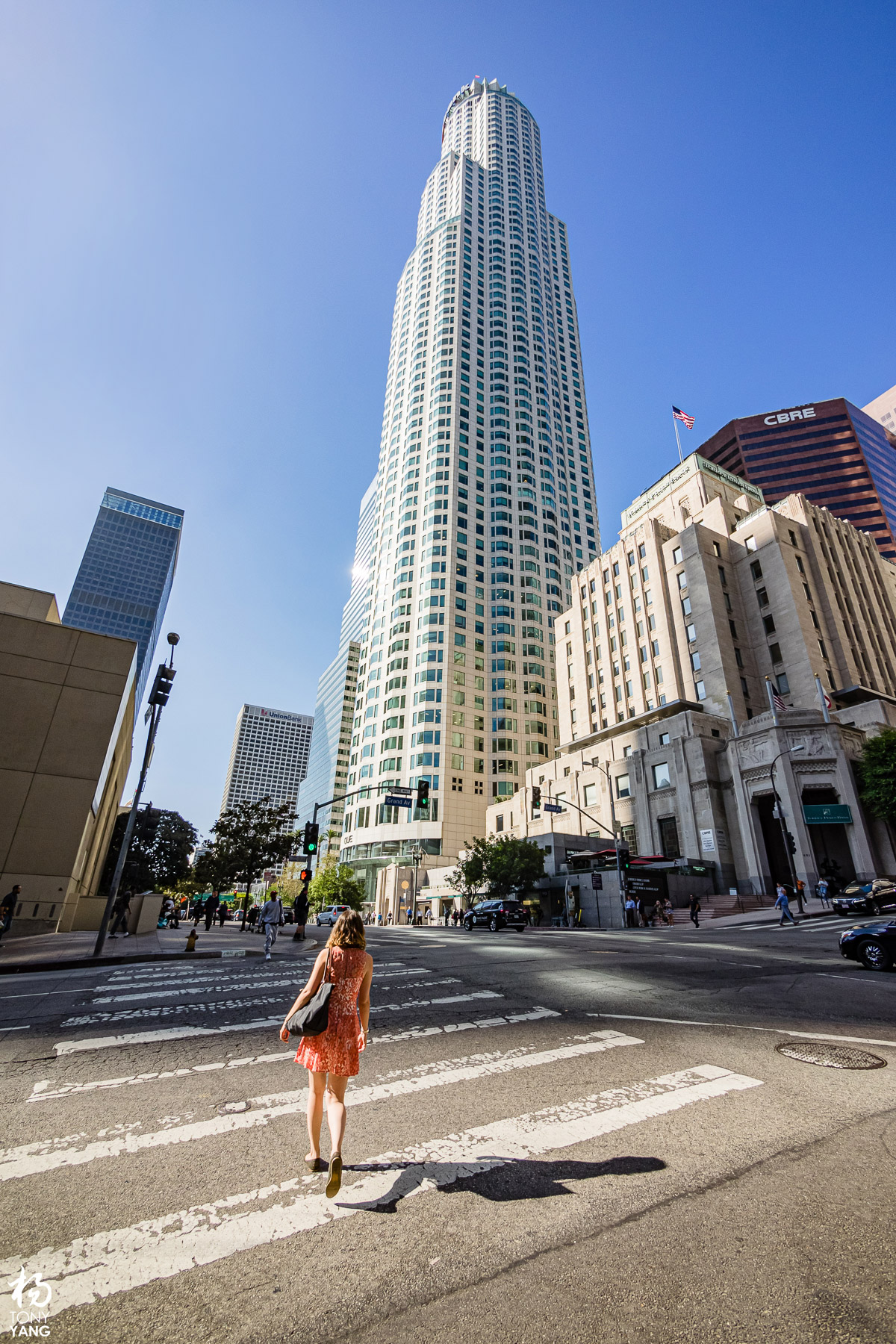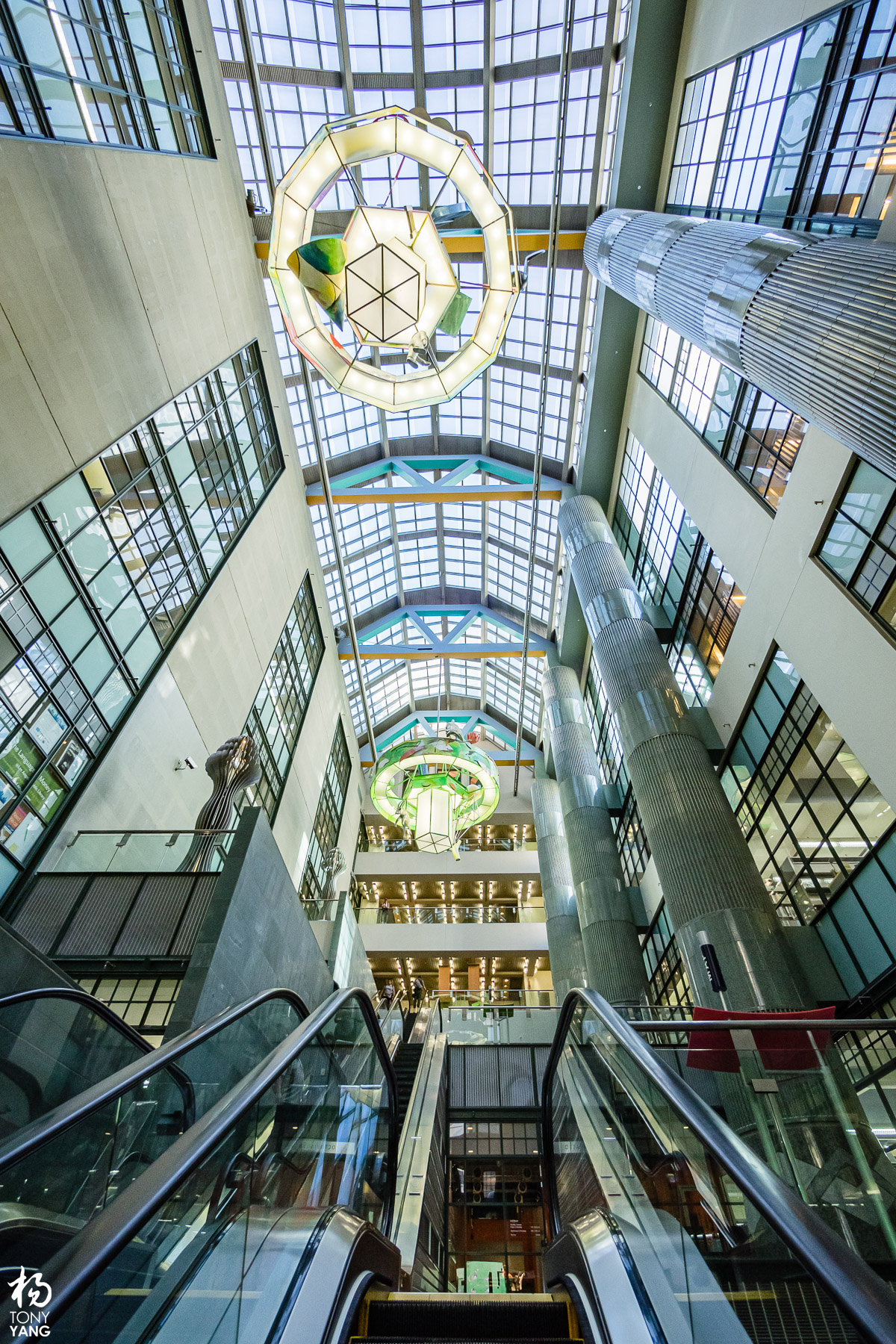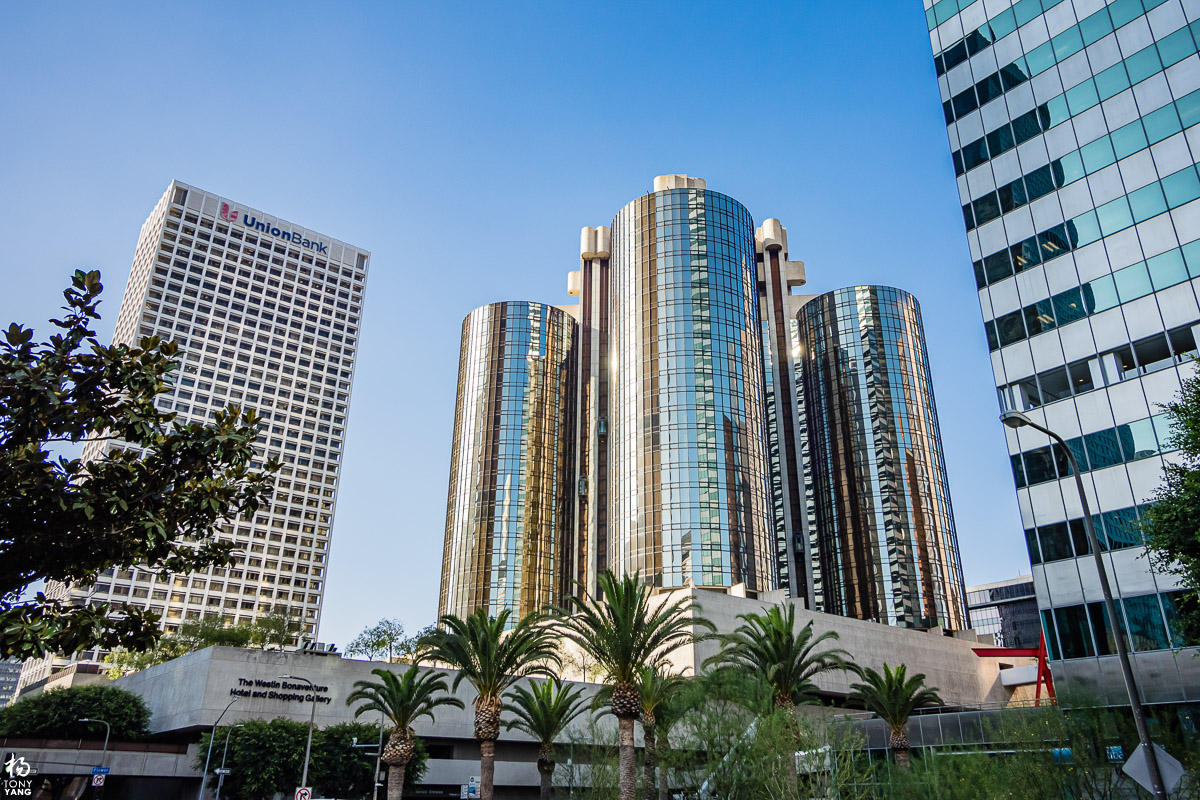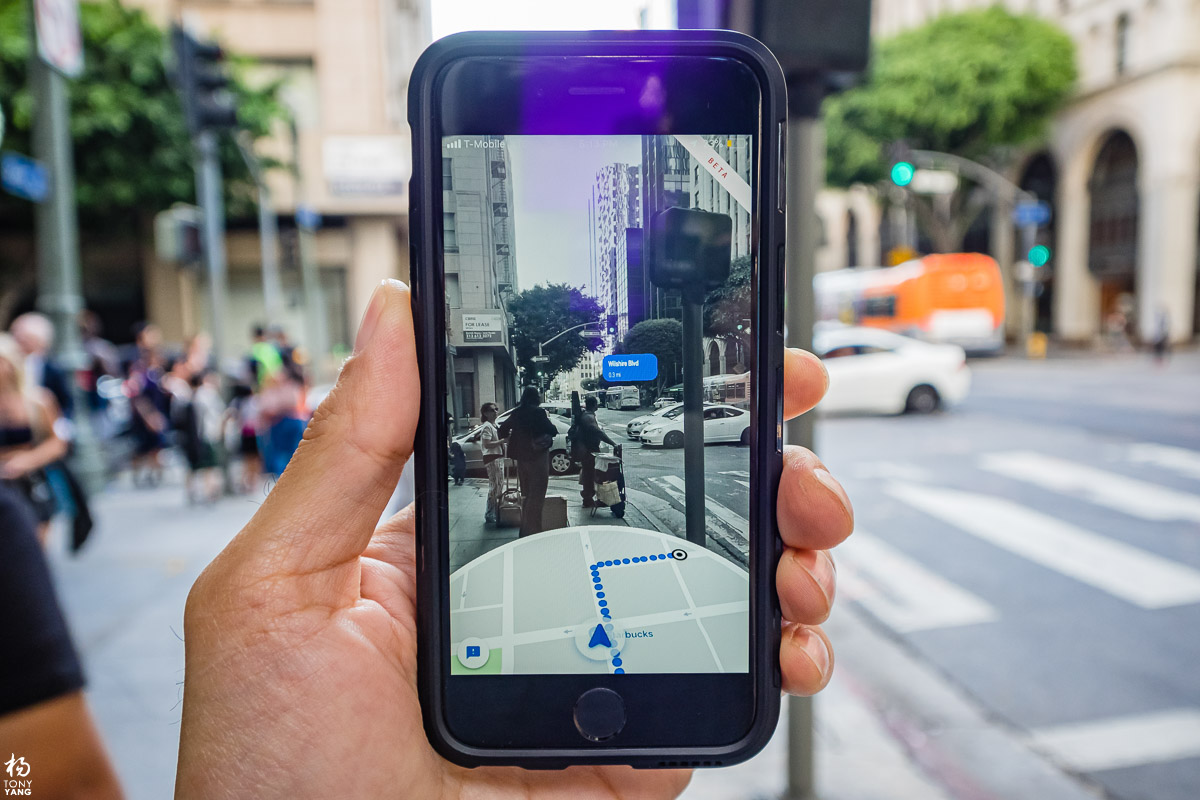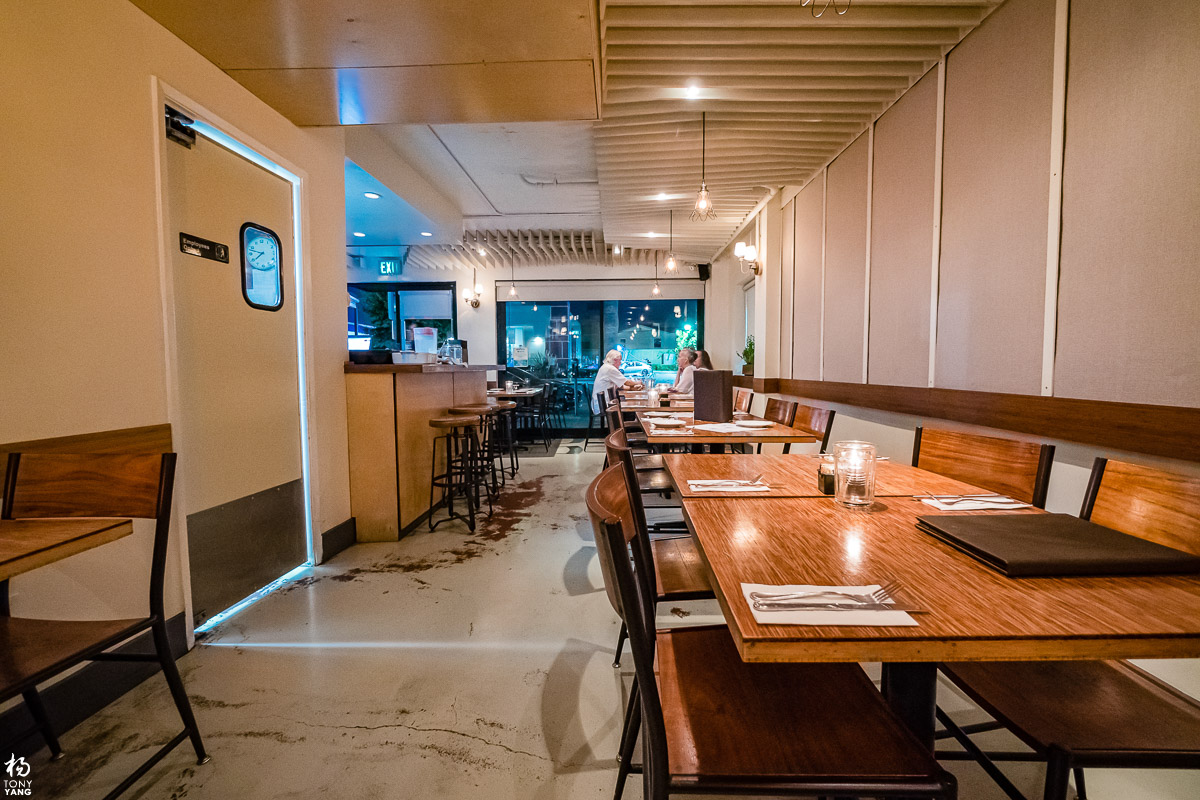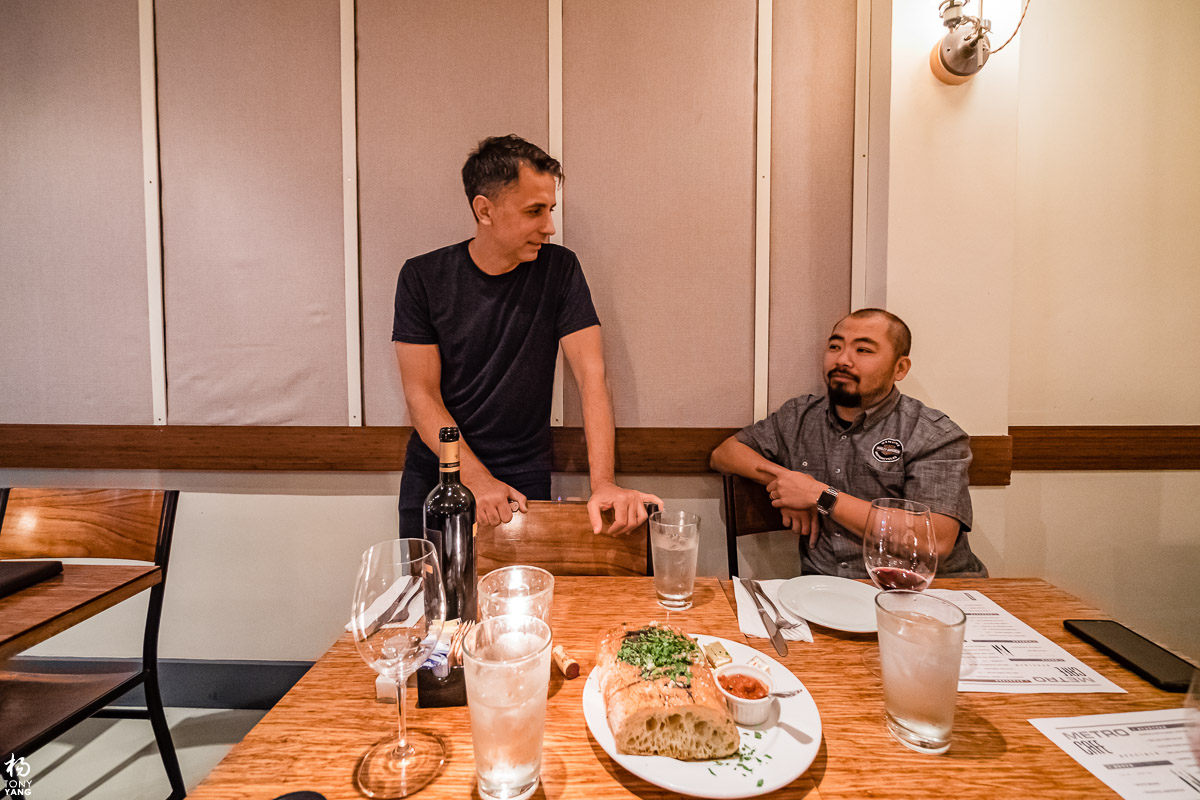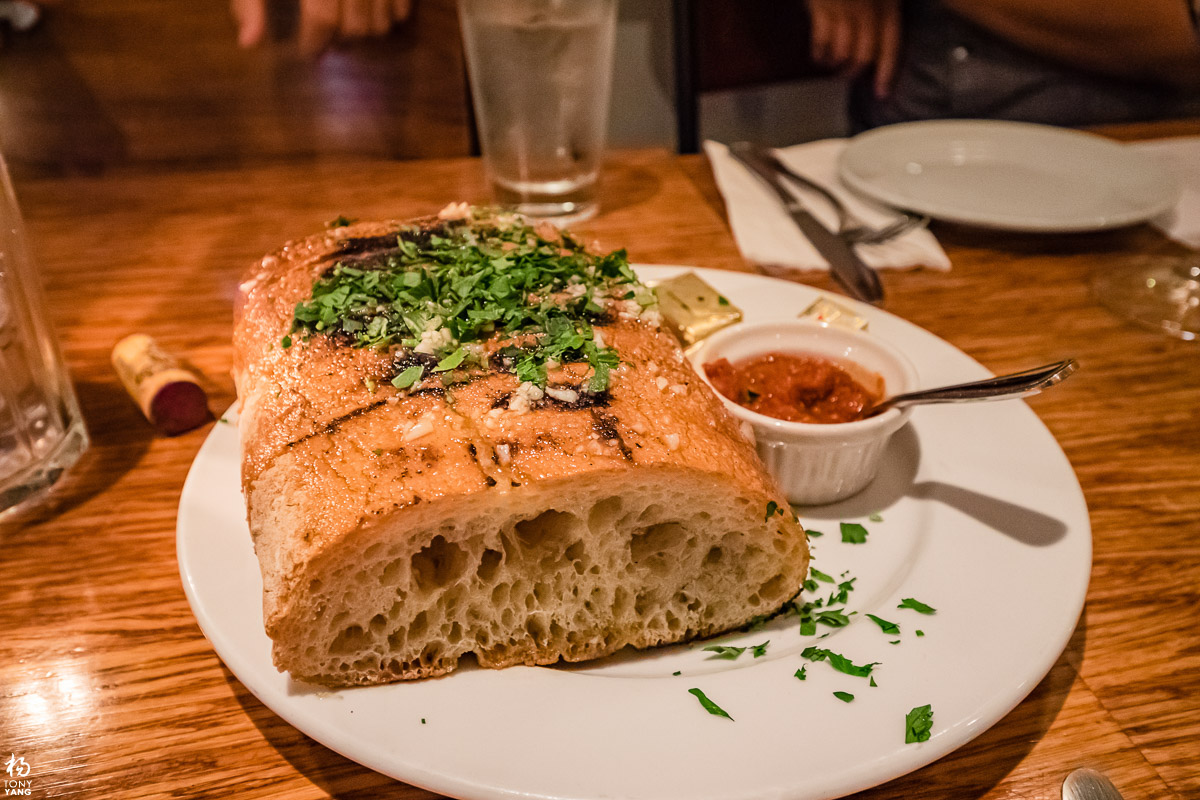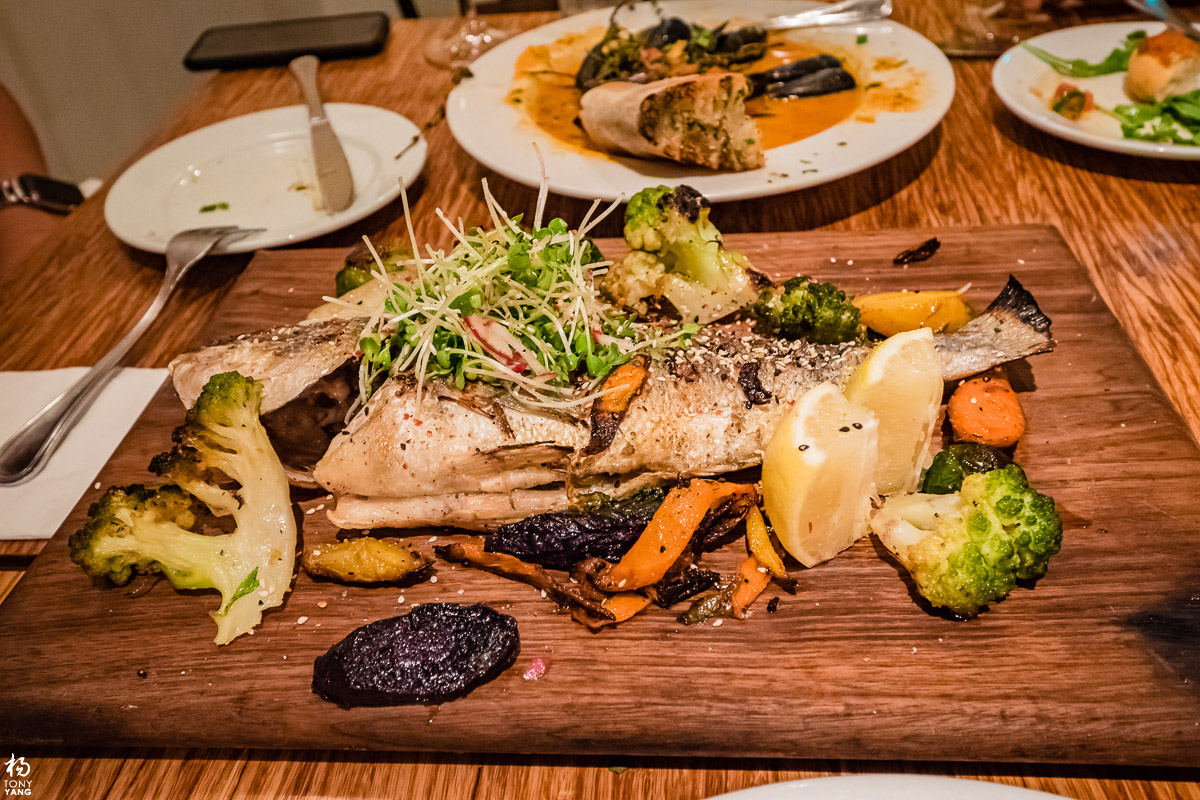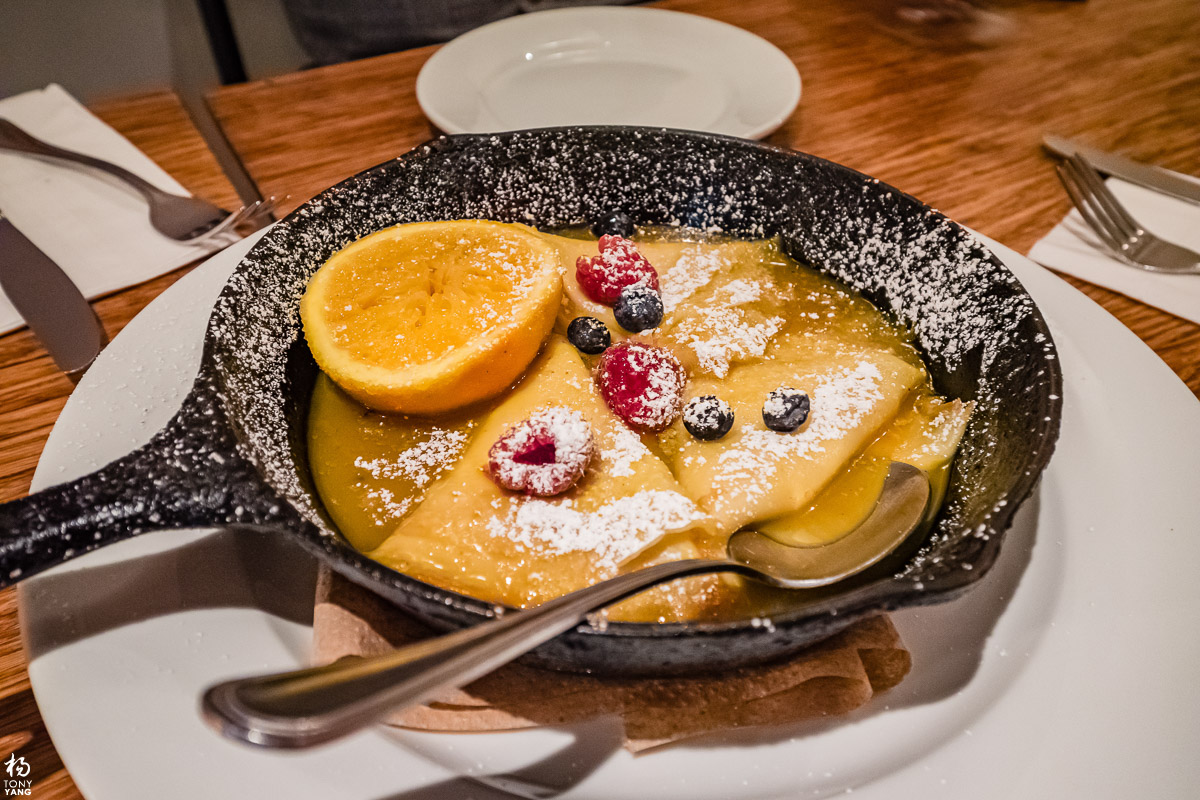 Our last morning before our super-budget flight with Spirit started with a delicious egg scallion pancake my brother made, a popular Taiwanese dish. We also grabbed a bunch of snacks from our favorite Taiwan and West Coast bakery, 85C to bring on the plane. Was it a coincidence that breakfast and snacks were both Taiwanese? The flight home was four hours delayed which allowed us more time to relax and really enjoy the lounge access. I think I would happily do another budget trip at a shorter distance that didn't require a layover. A flight to West Coast really requires a non-stop flight. As for the new Lumix super-wide angle lens, I am extremely happy with it and it might be one of my primary lens when I travel in the future.