Is there a rule where one shouldn't share their honeymoon photos? Well what do you expect from two photographers who just got married and both want their own cameras? We planned our trip to France pretty much last minute after our wedding since it was a convenient stop on the way to Ukraine to celebrate Olya's grandfather's 80th birthday. We booked one week in France with a car and was excited to drive outside of Paris. Perhaps France is overhyped by those who are already biased to their culture or food, or the perception that it's the most romantic place to be, I'd have to say it was by far our least favorite country to visit. I will admit that we didn't know a lick of French, but this is just my opinion coming from an American tourist. We usually prefer the smaller towns and countryside far away from major cities to visit, but surprisingly in Europe, the closer in the city with tourists, the easier it is. Yes, we need English to help us get around. We did our best to enjoy what France had to offer and took photos of things we loved, and even some things we didn't. In the end, I am happy we can say as a married couple that we went to Paris together. My favorite part of Paris was taking photos of my wife in her wedding dress. Yes, we lugged that thing in a dedicated suitcase.
One important advice when visiting France, they are extremely strict with their eating schedule. If you are not the type to follow such schedule, you may find yourself going hungry as most restaurants close in between meals and you'll have to find a brasserie for a light meal or snack.
One of the best tips we received from our friend was to tell the airline ticket counter that we're on our honeymoon. They discreetly upgraded us to premium seats and free lounge access. Can't start your honeymoon any better!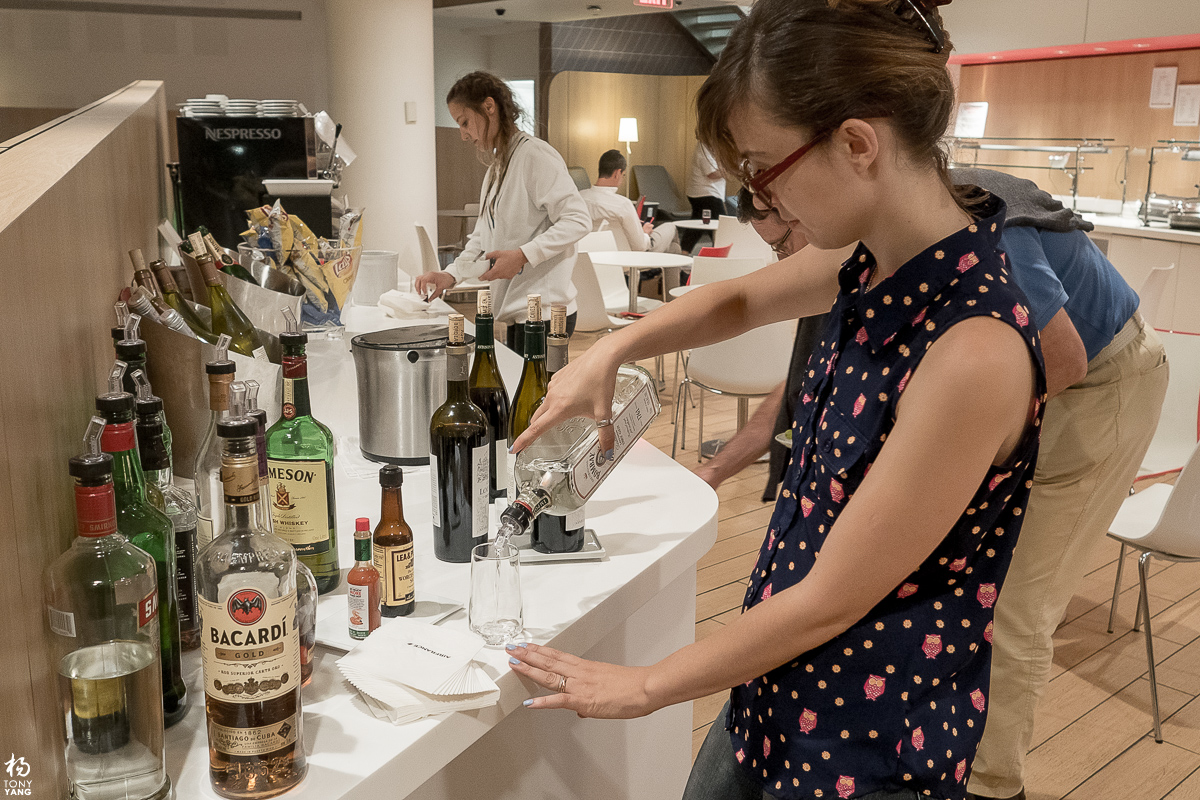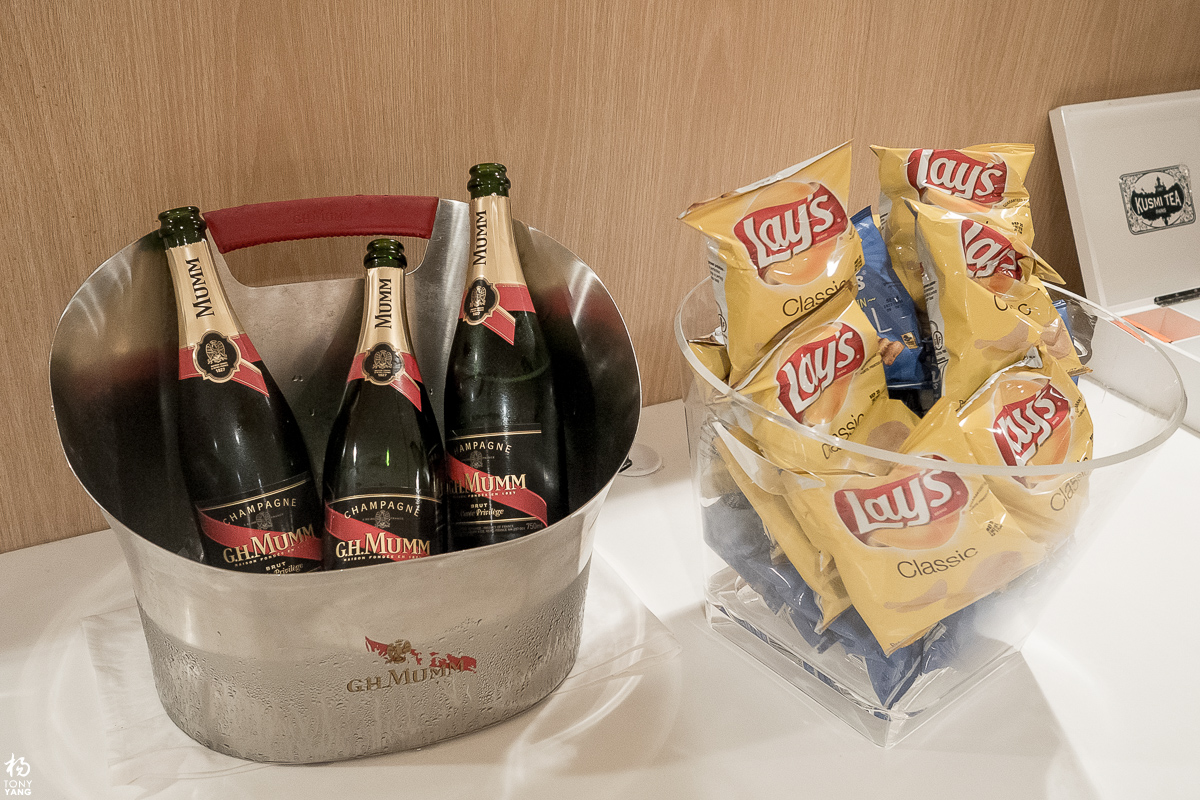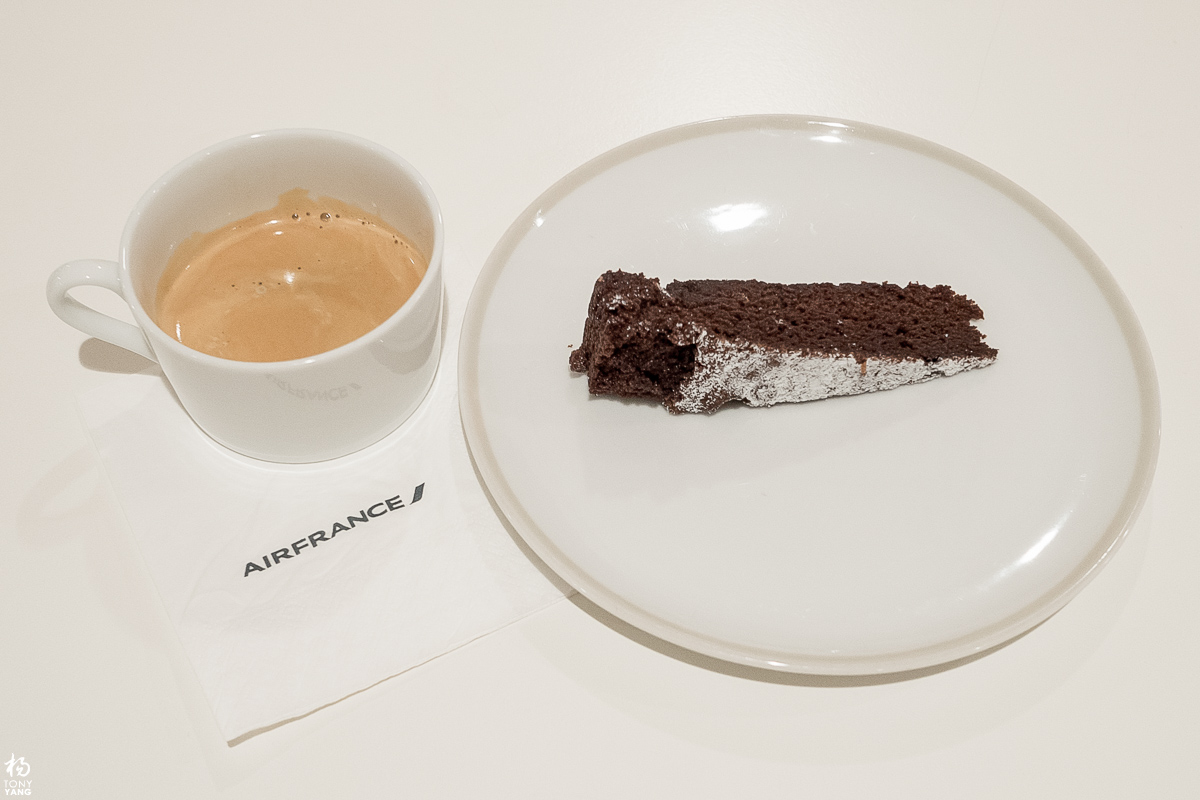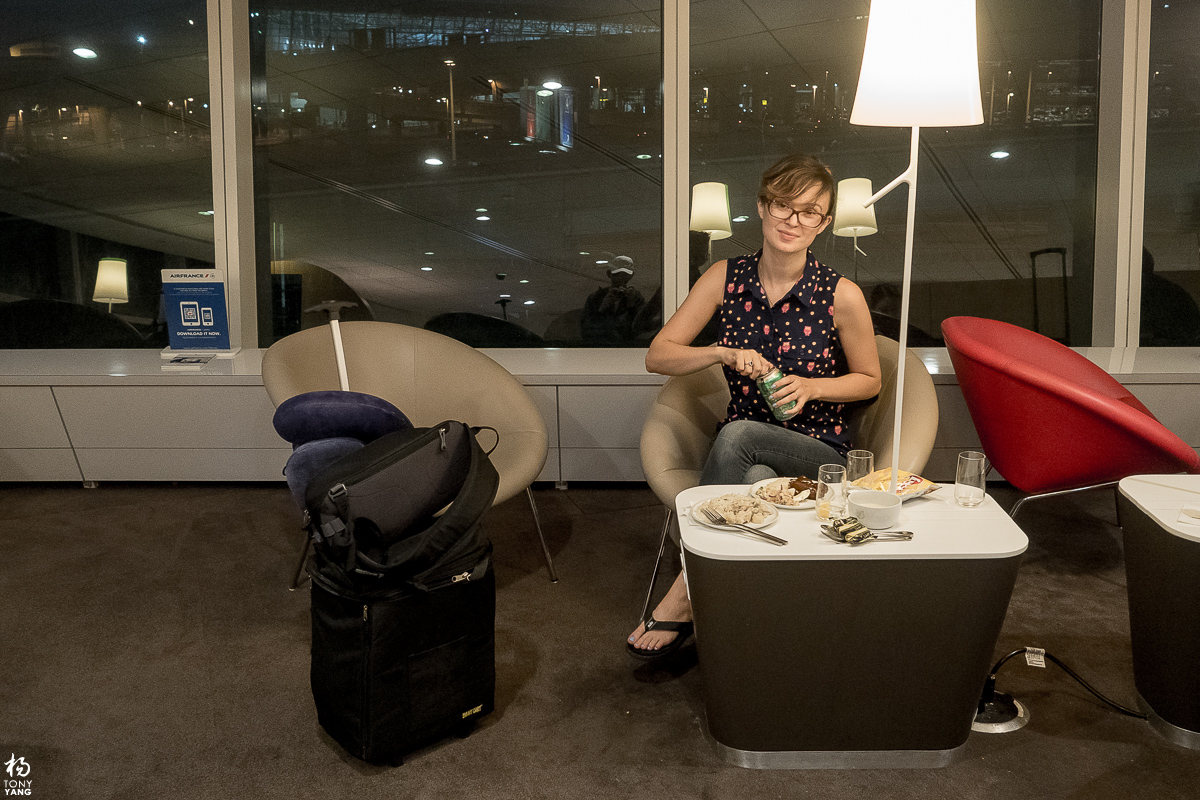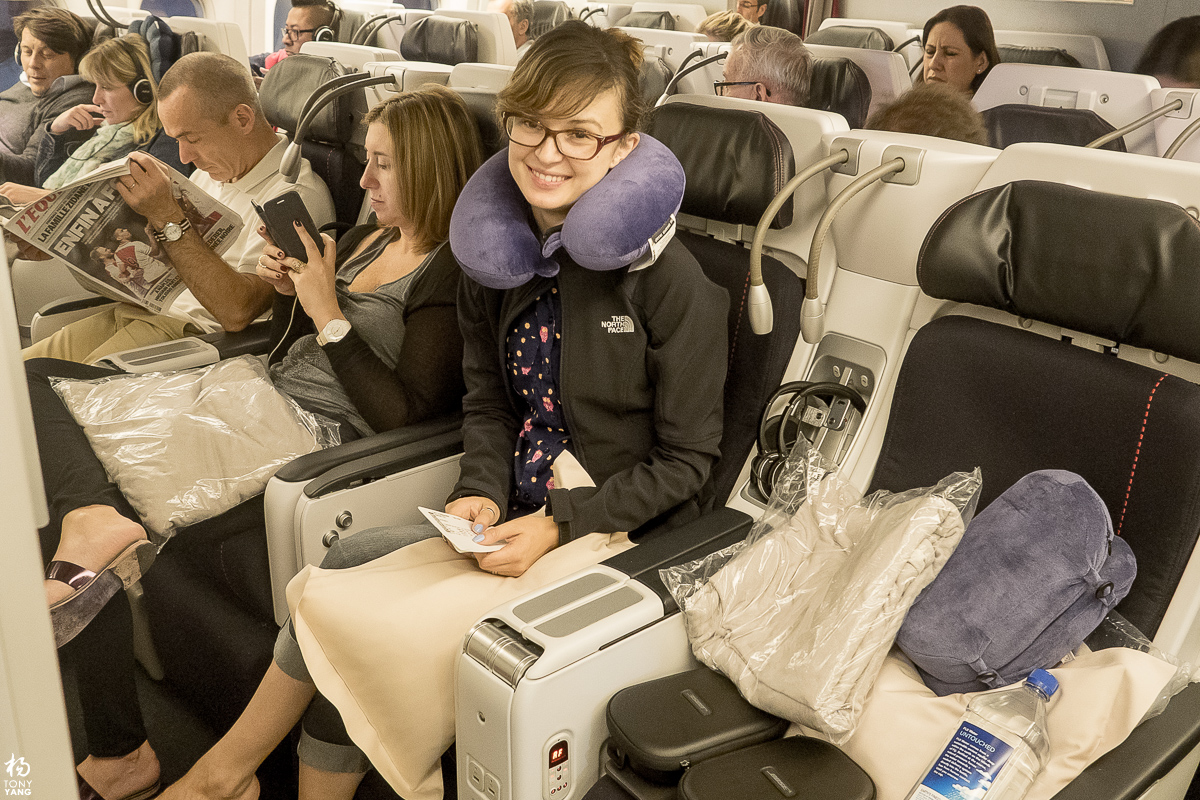 Our first stop in Paris after we picked up our Fiat 500x was a little baguette shop. I definitely don't understand French people and their hard rolls that crushes any and all ingredients inside the sandwich. With a full belly, we drove to the beaches and coastal cliffs of Étretat. It was too cold to stay out for long and there was limited visibility, so we took more photos around the small village. Our first dinner was quite an experience. As proof of how inexperienced we were, we decided that "fruits de mer" on the menu looked delicious since it translated to seafood. Low and behold, it was almost entirely raw and not what we hoped for. We tried our best to finish it, but I'm sure somebody else would have gladly devoured it for us. Lesson learned, we shall never order that dish again!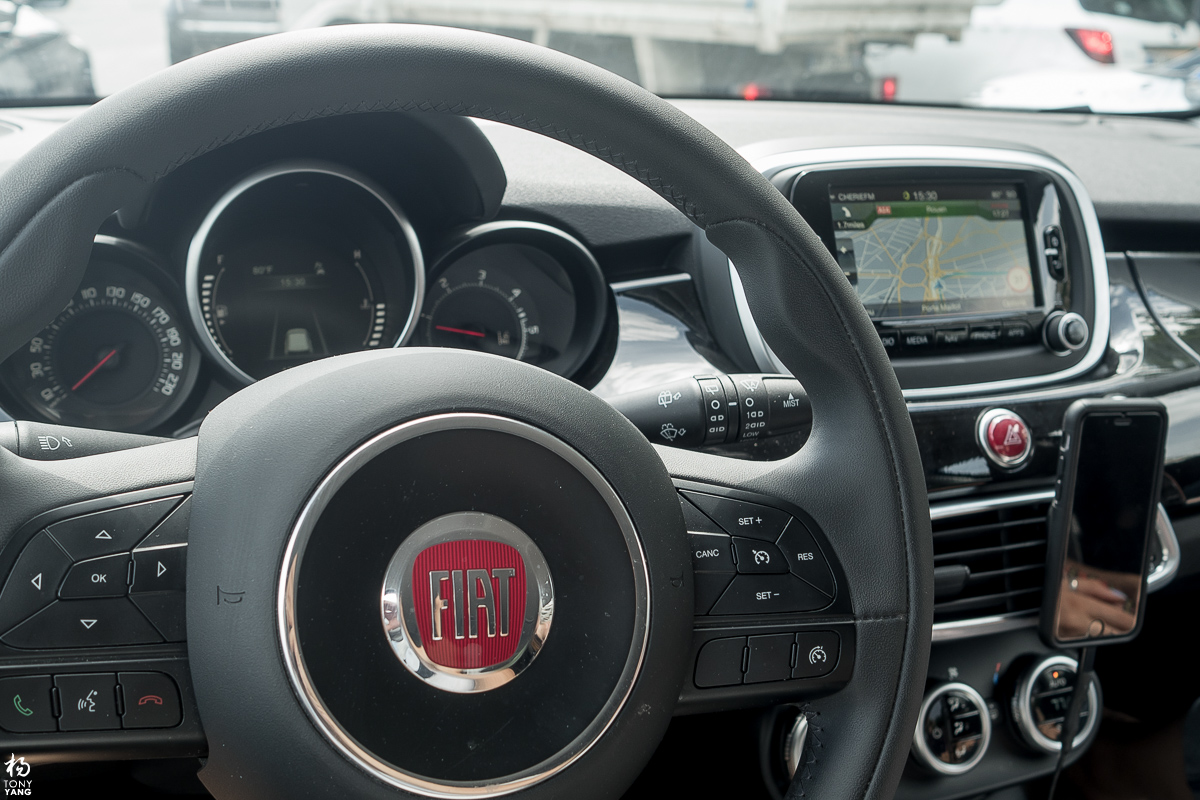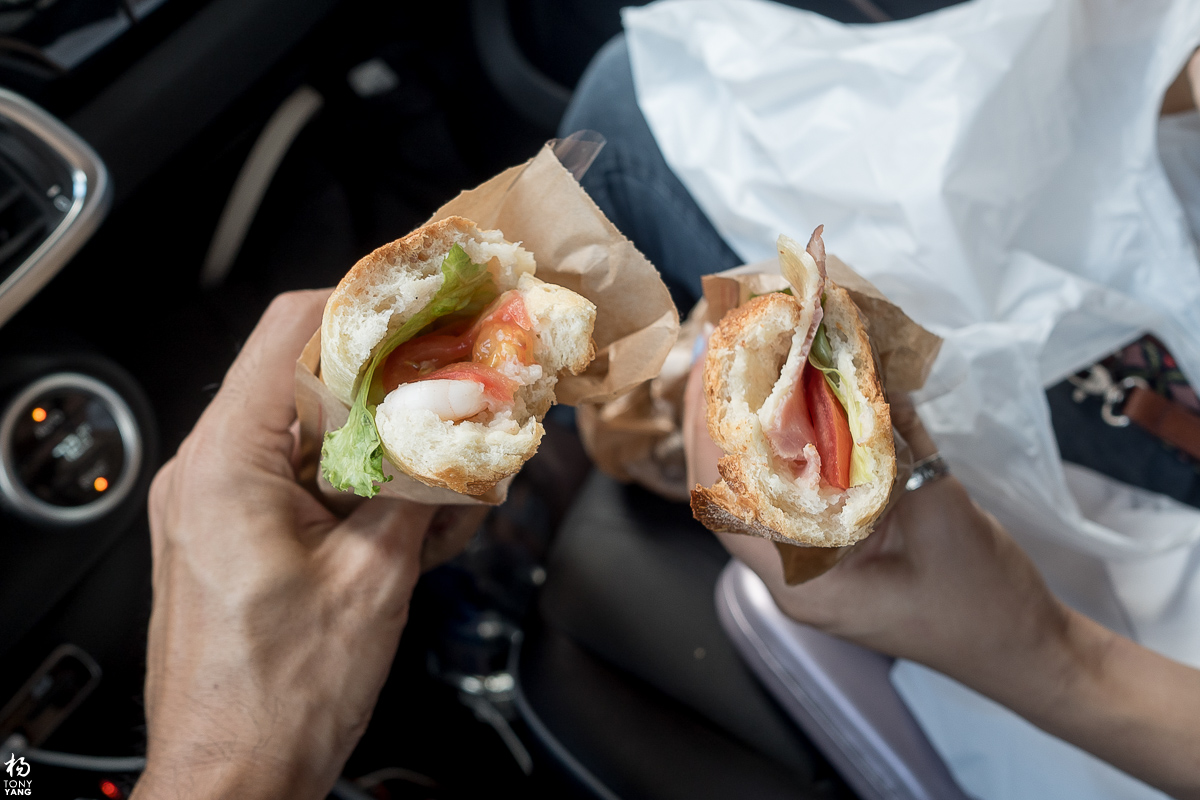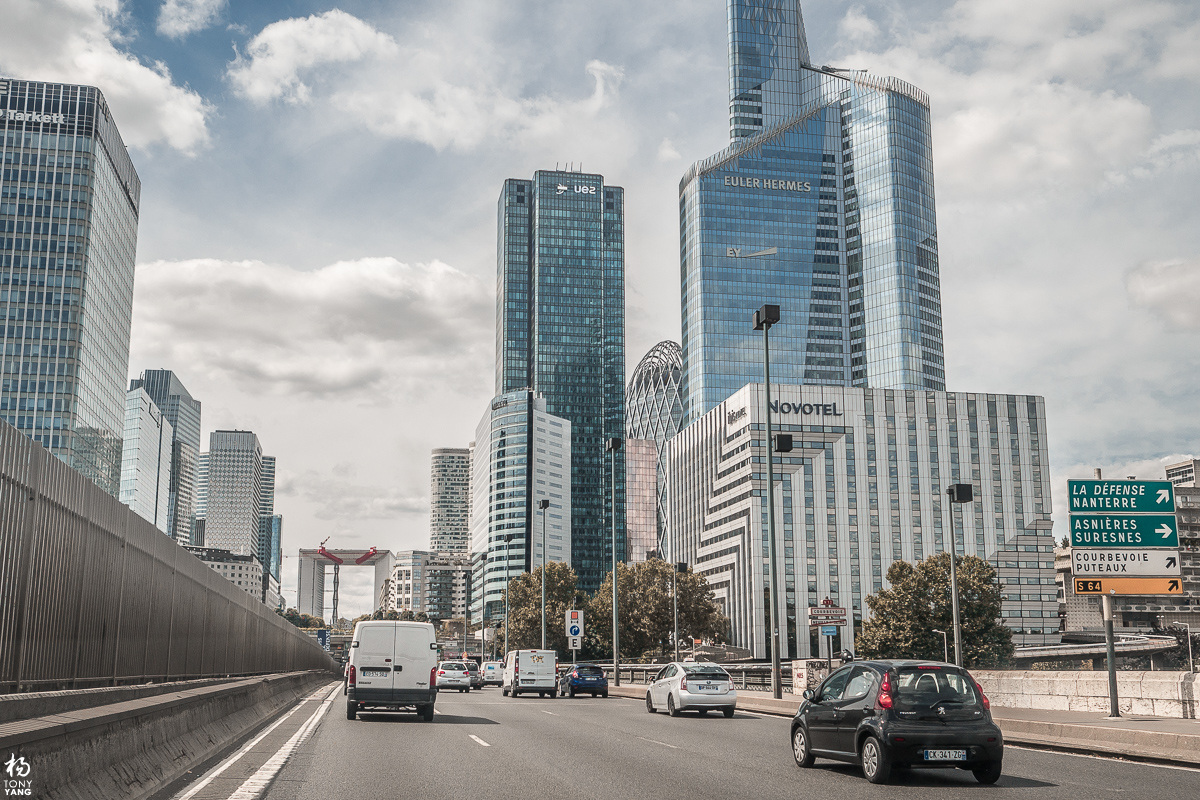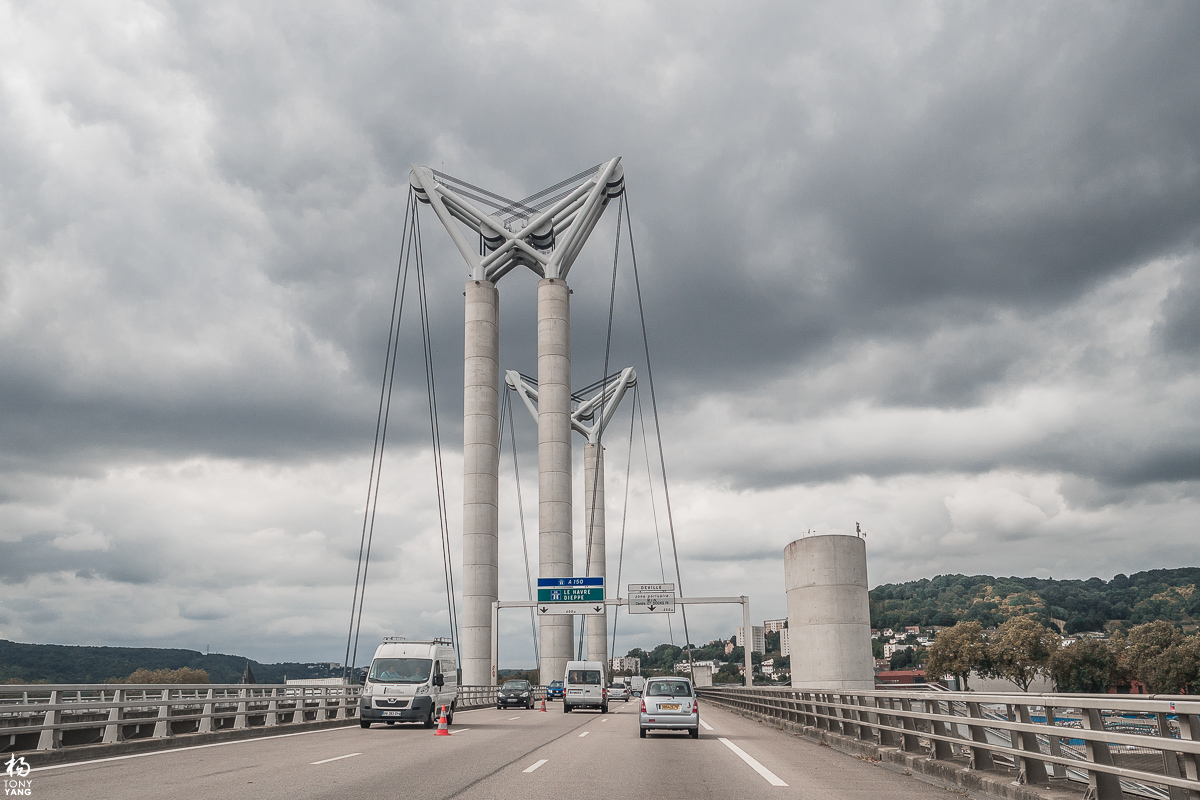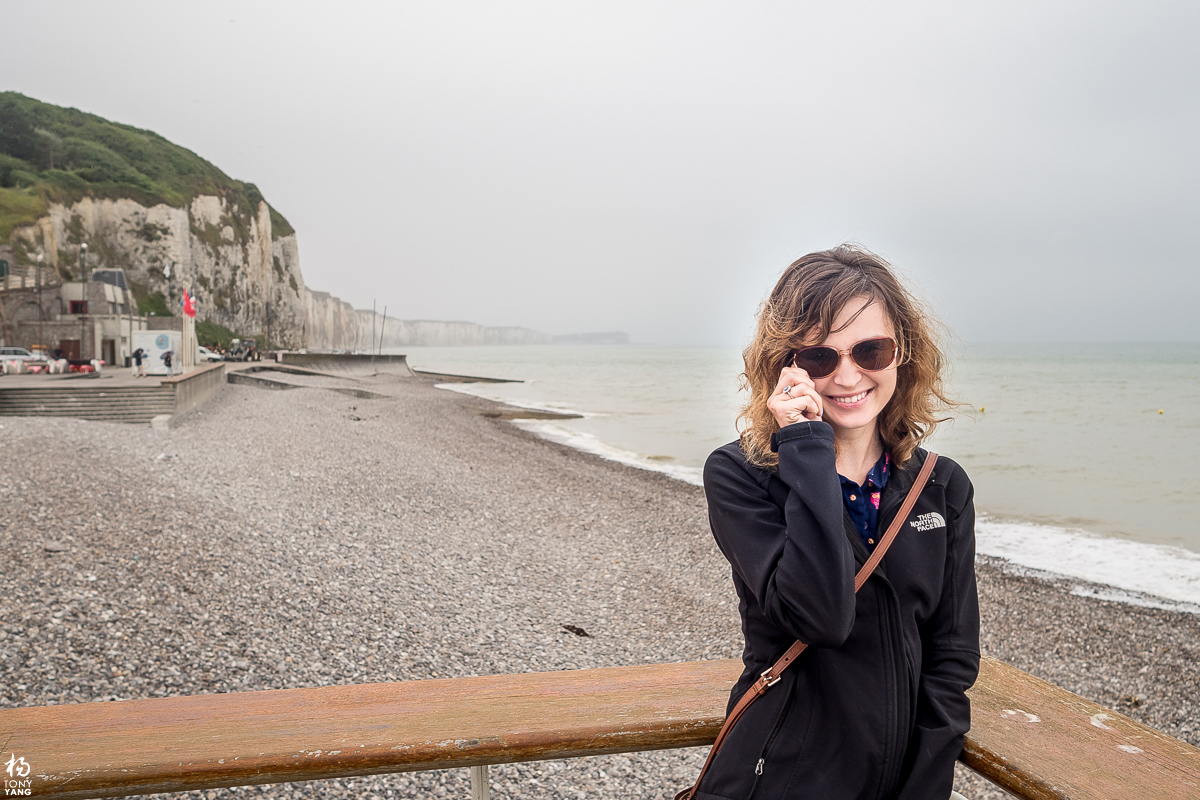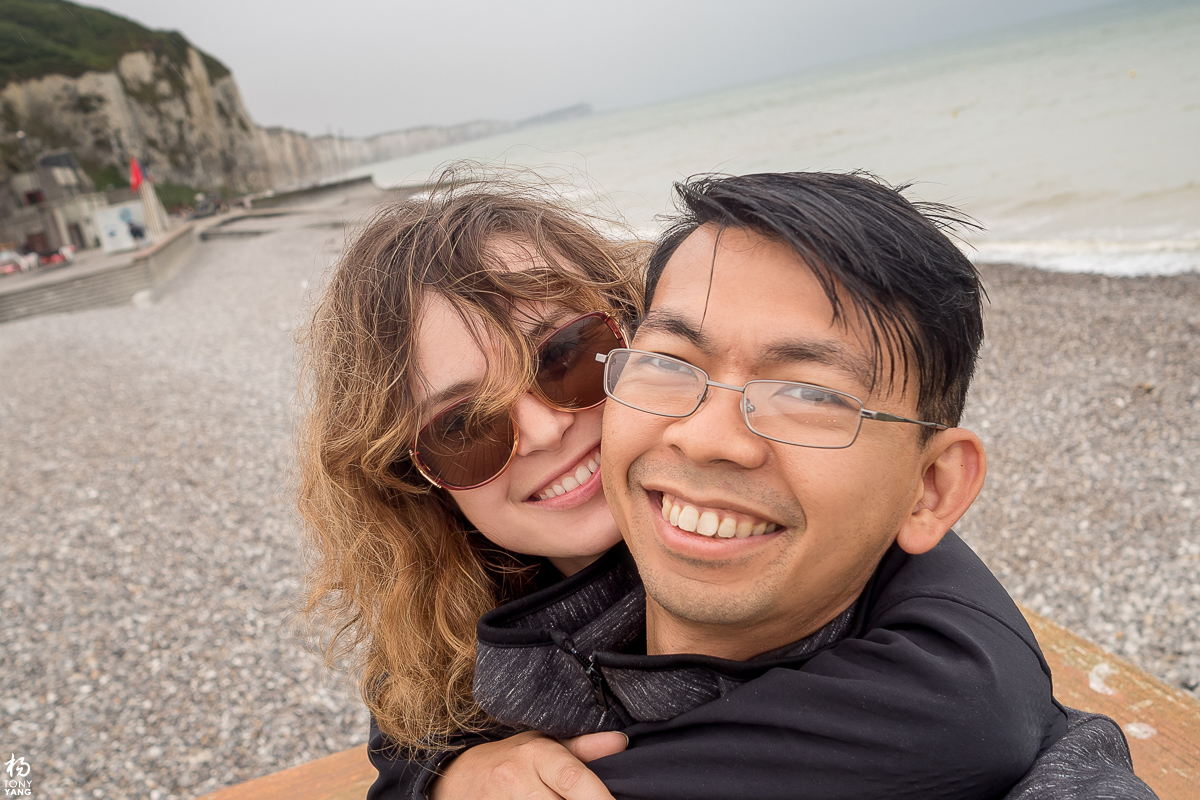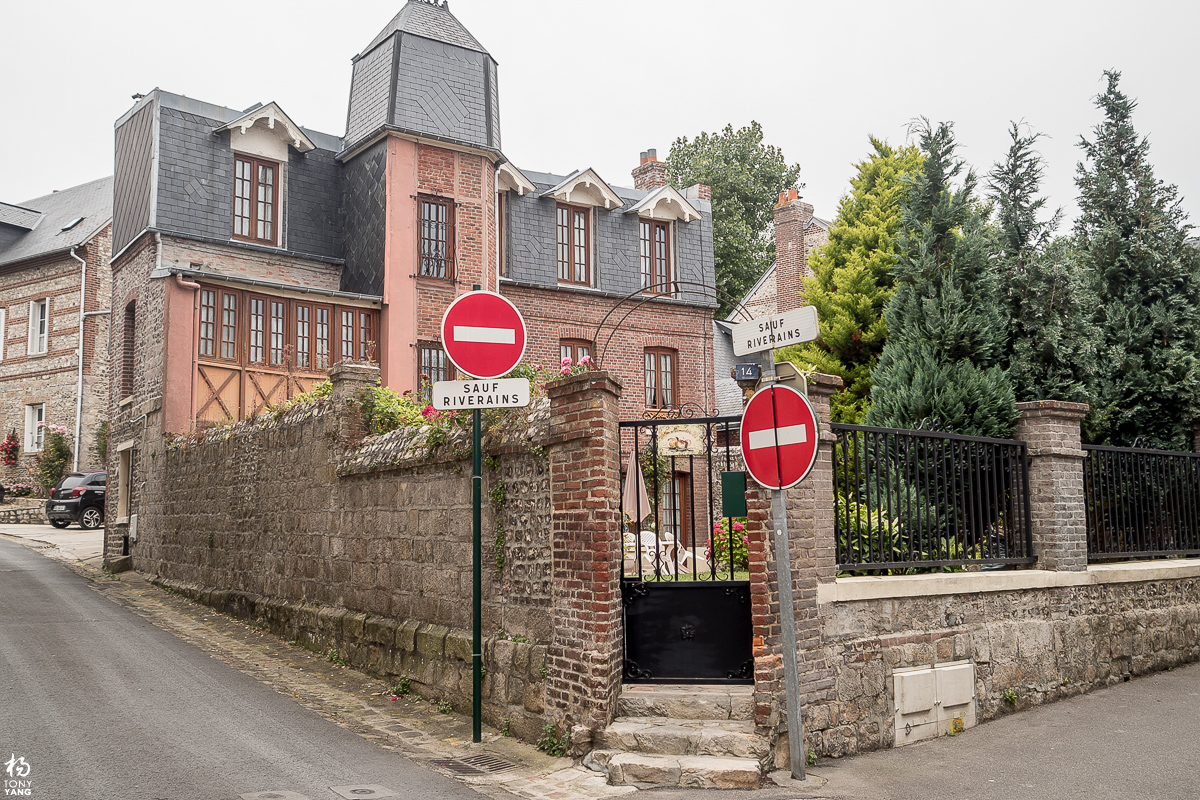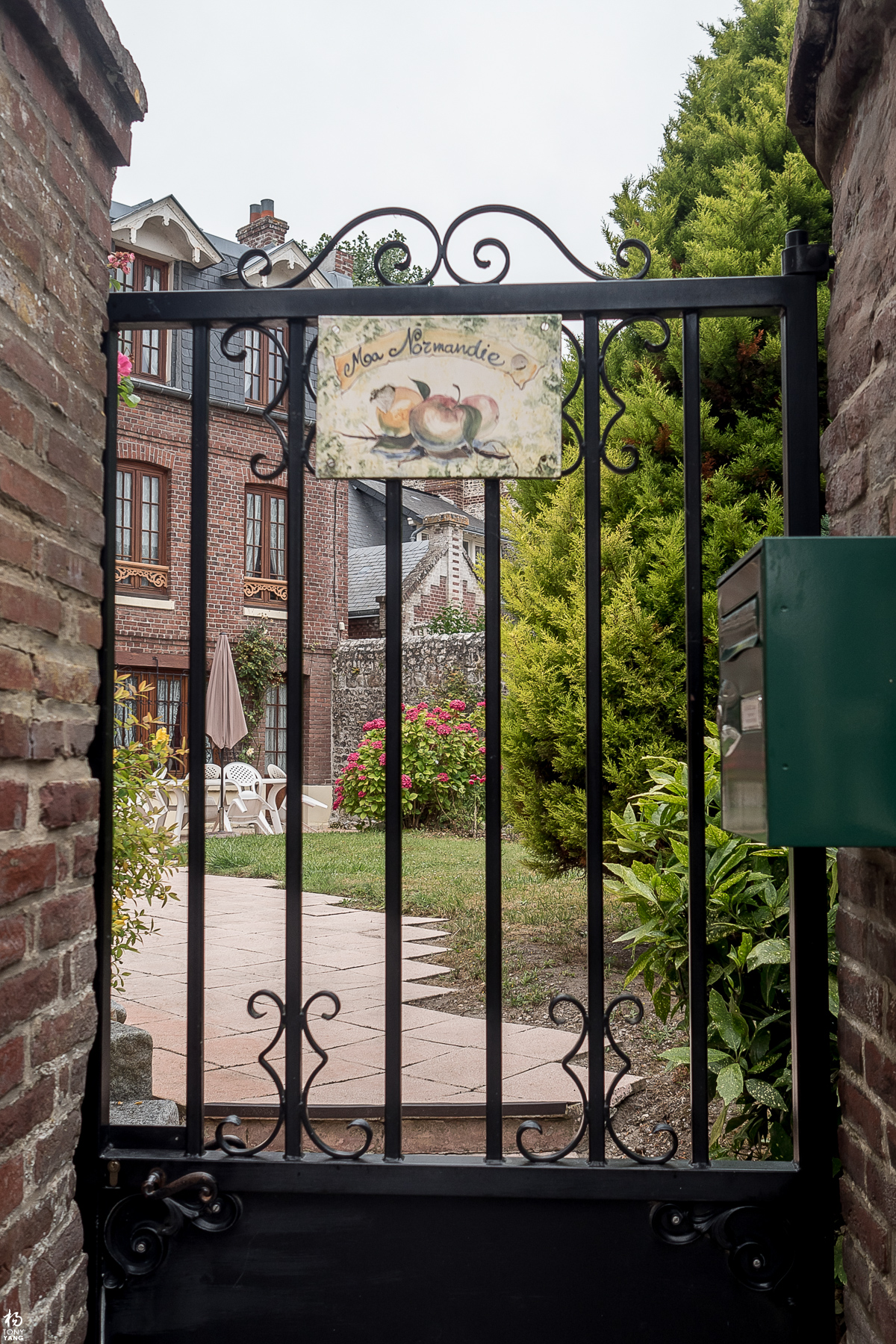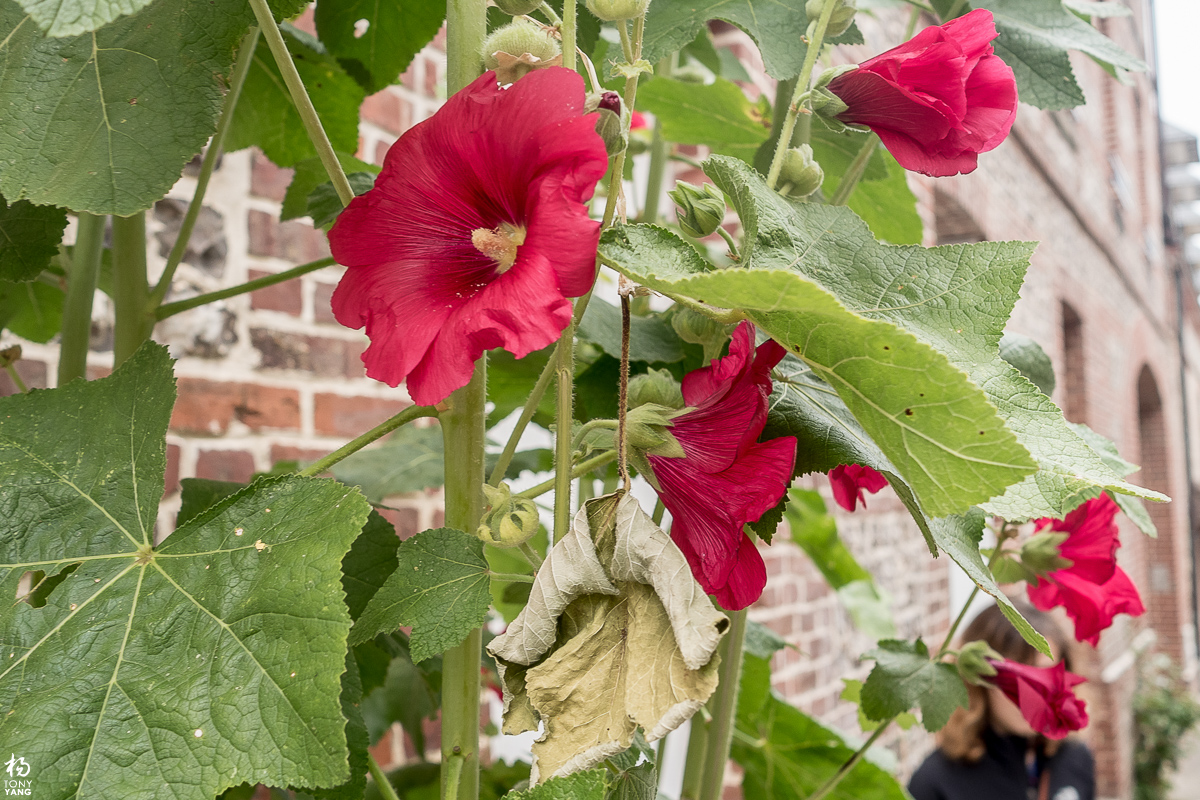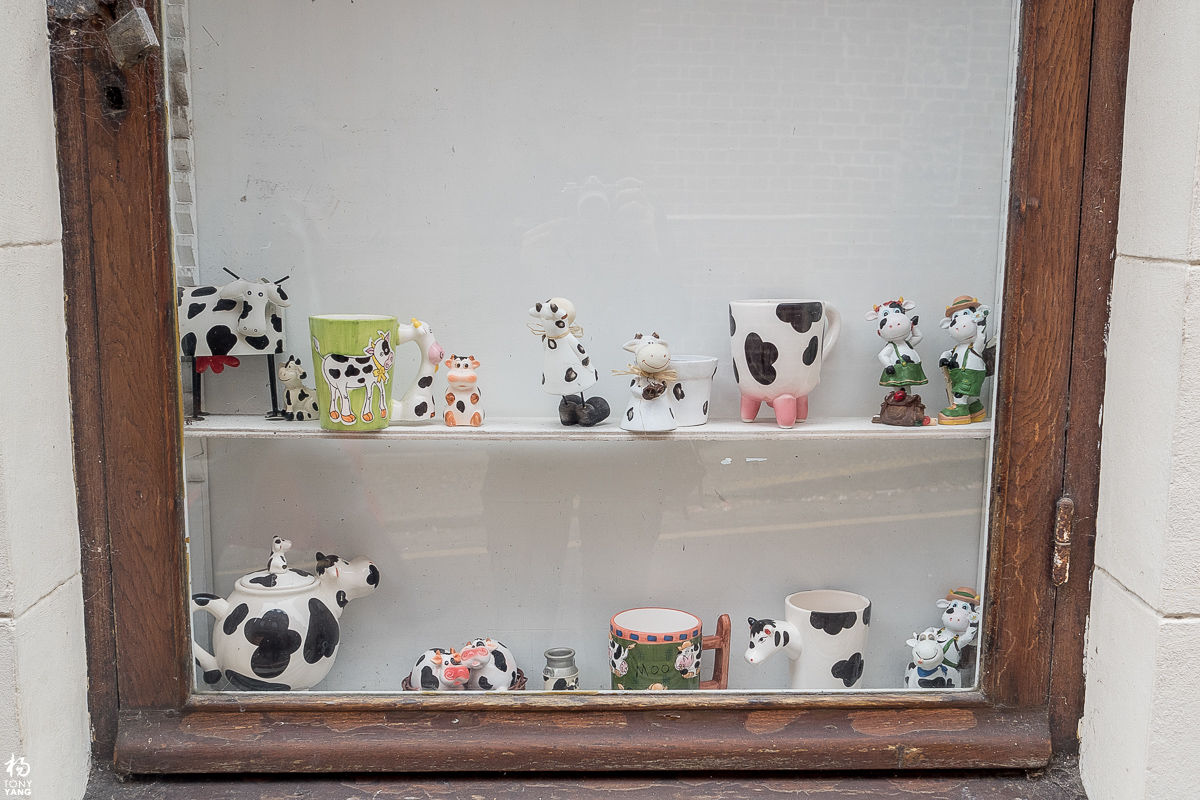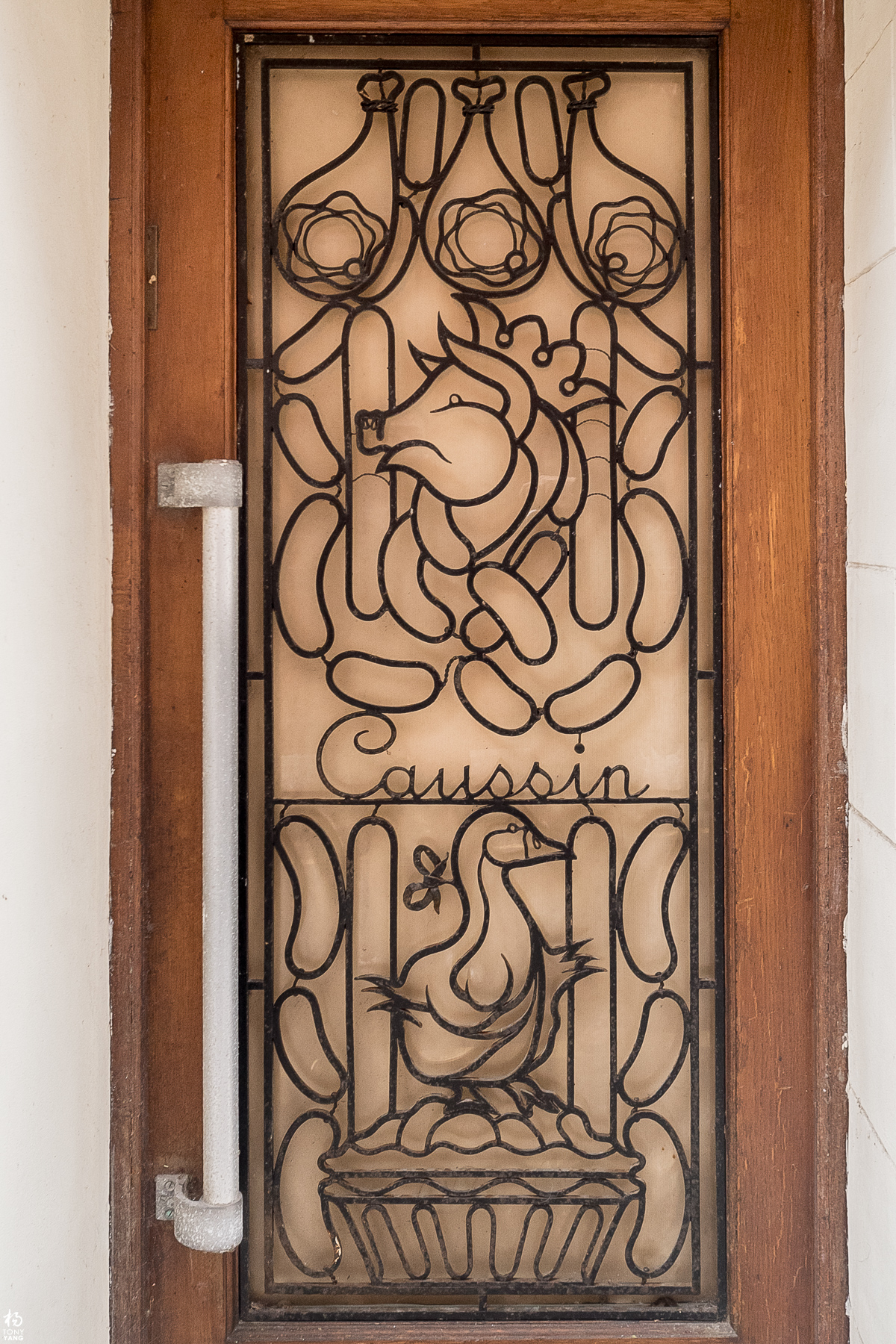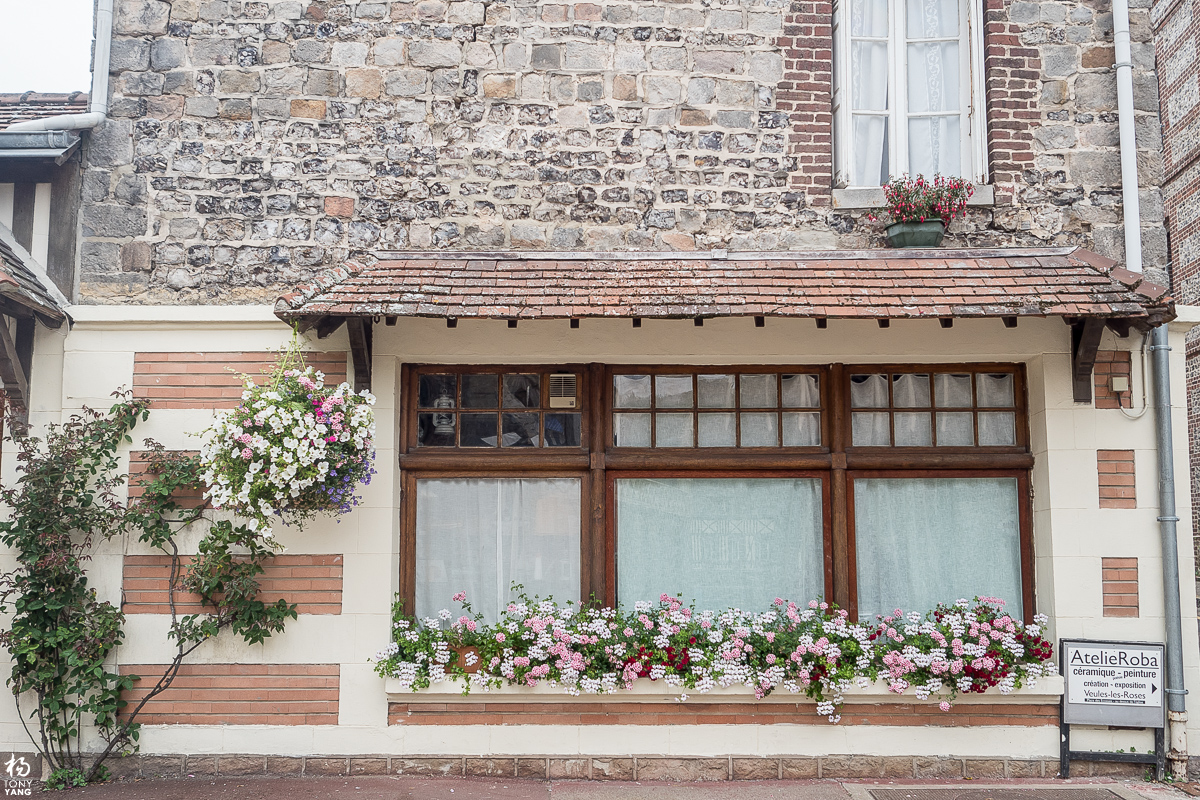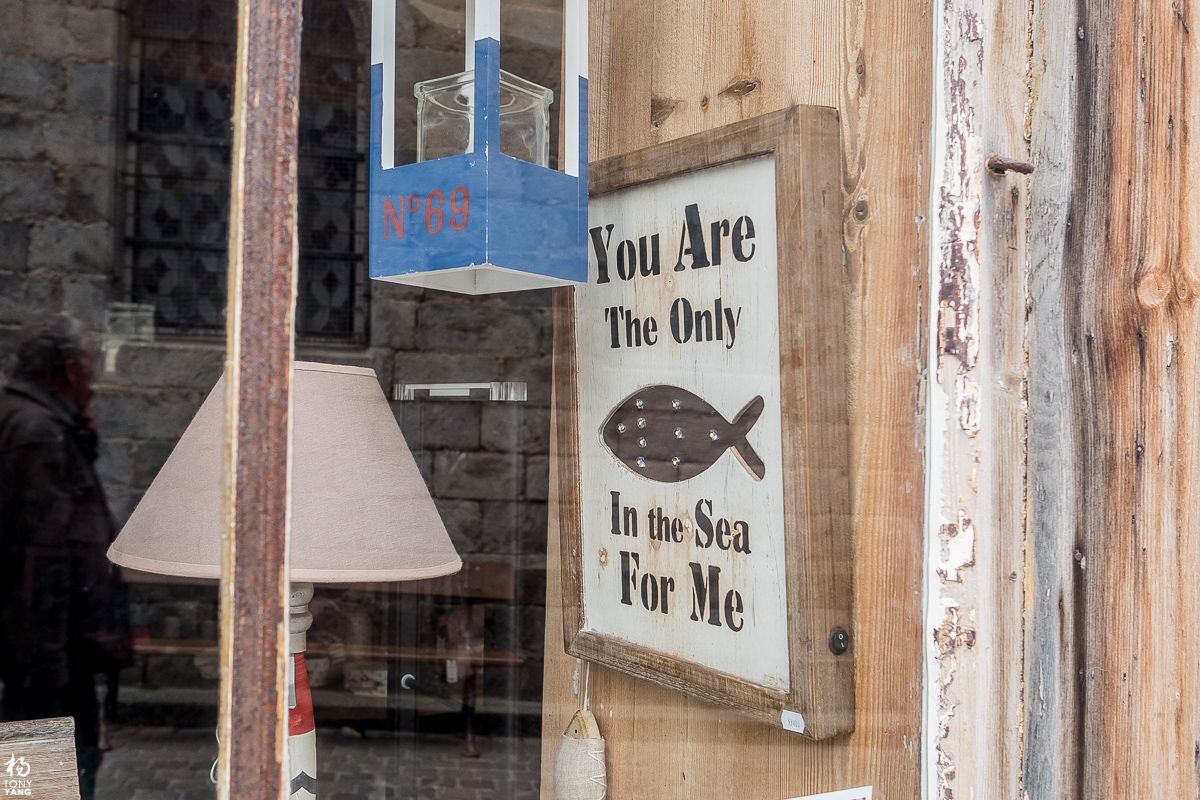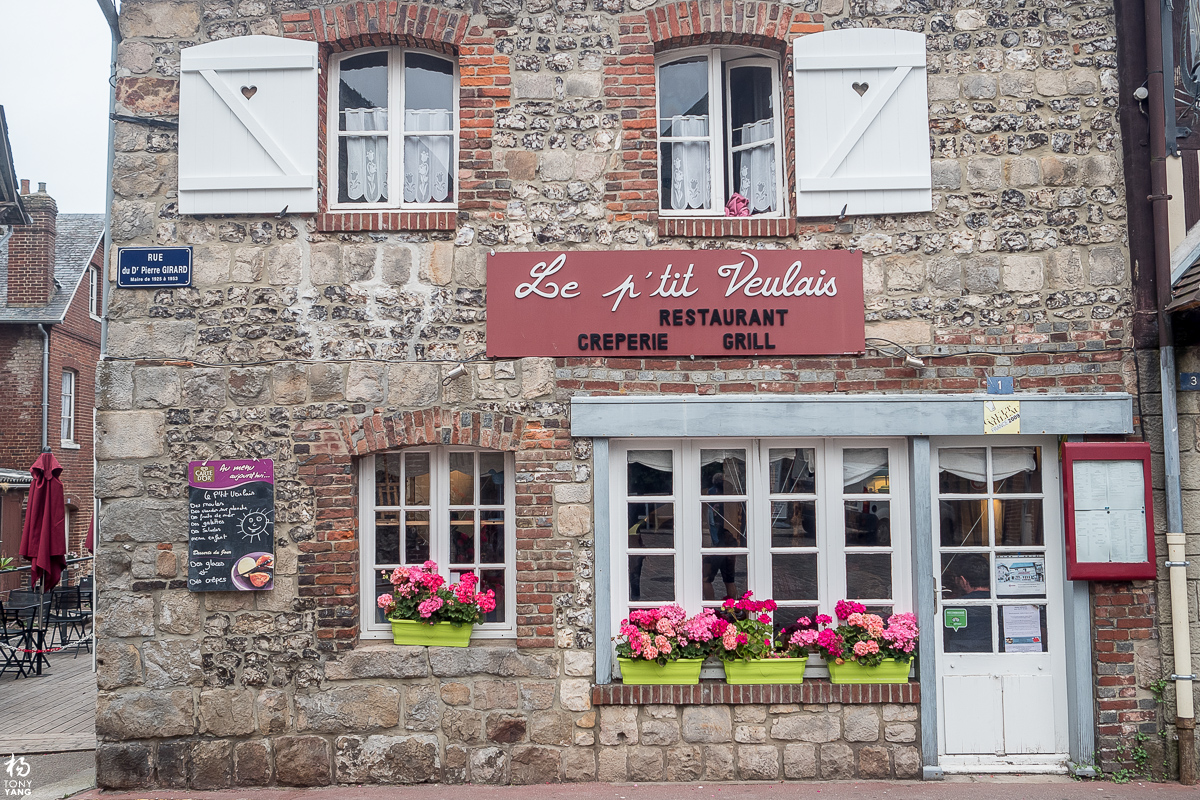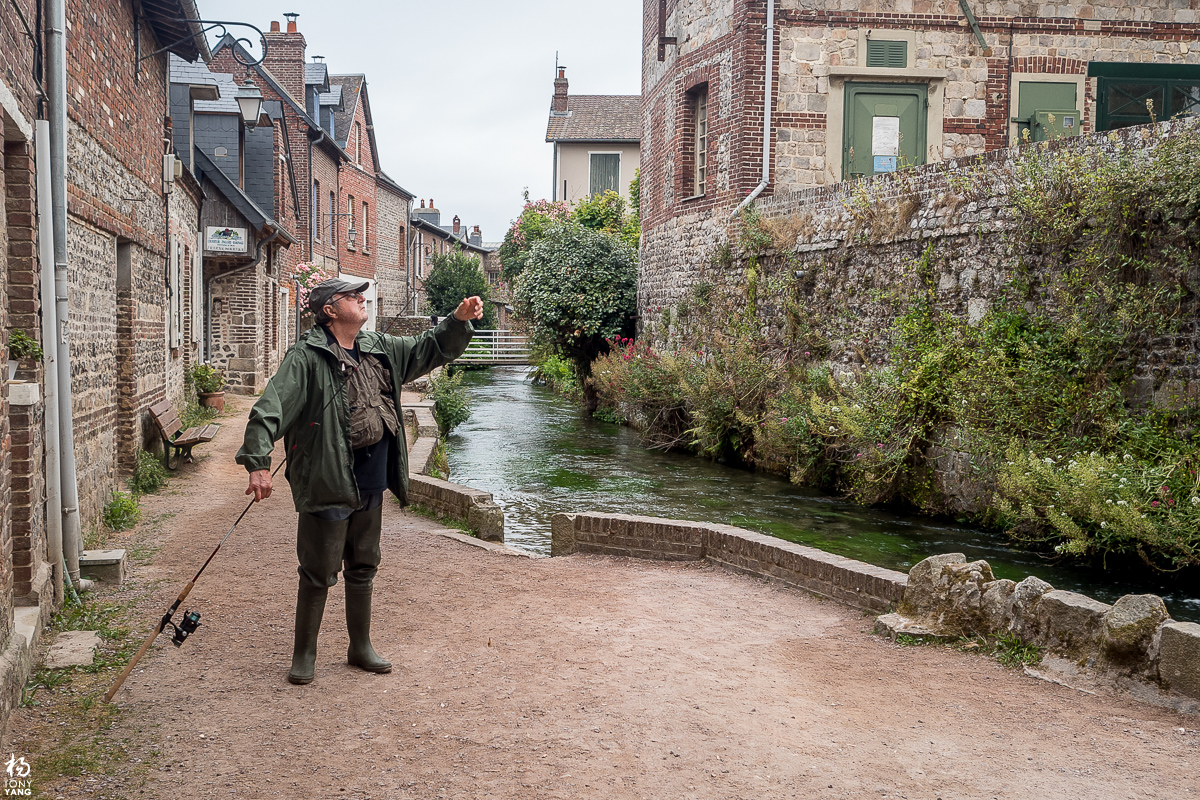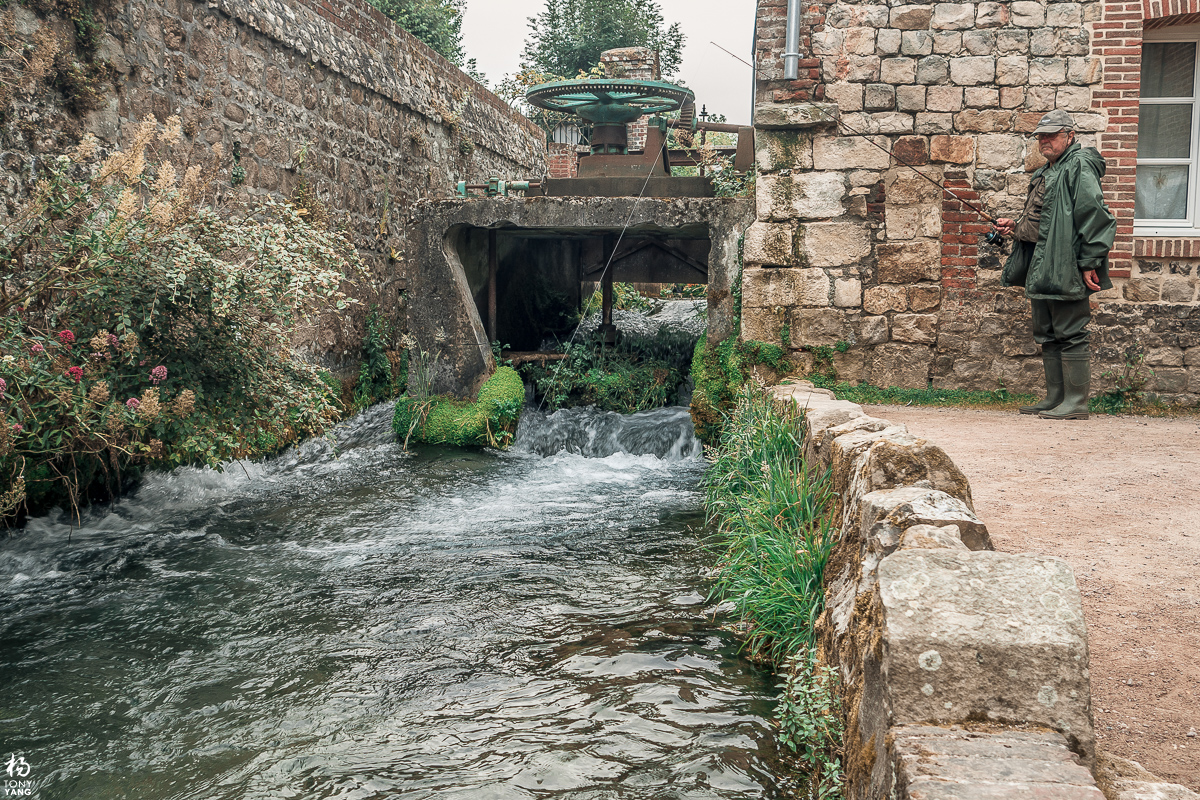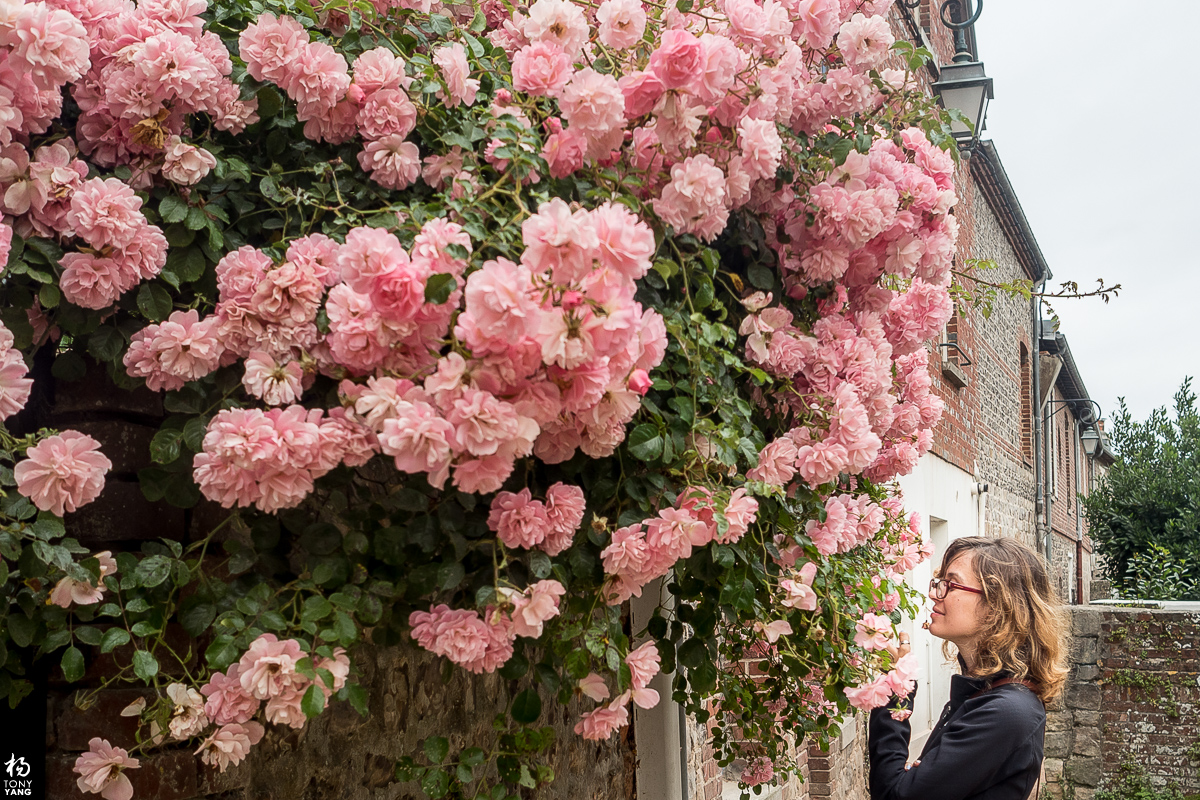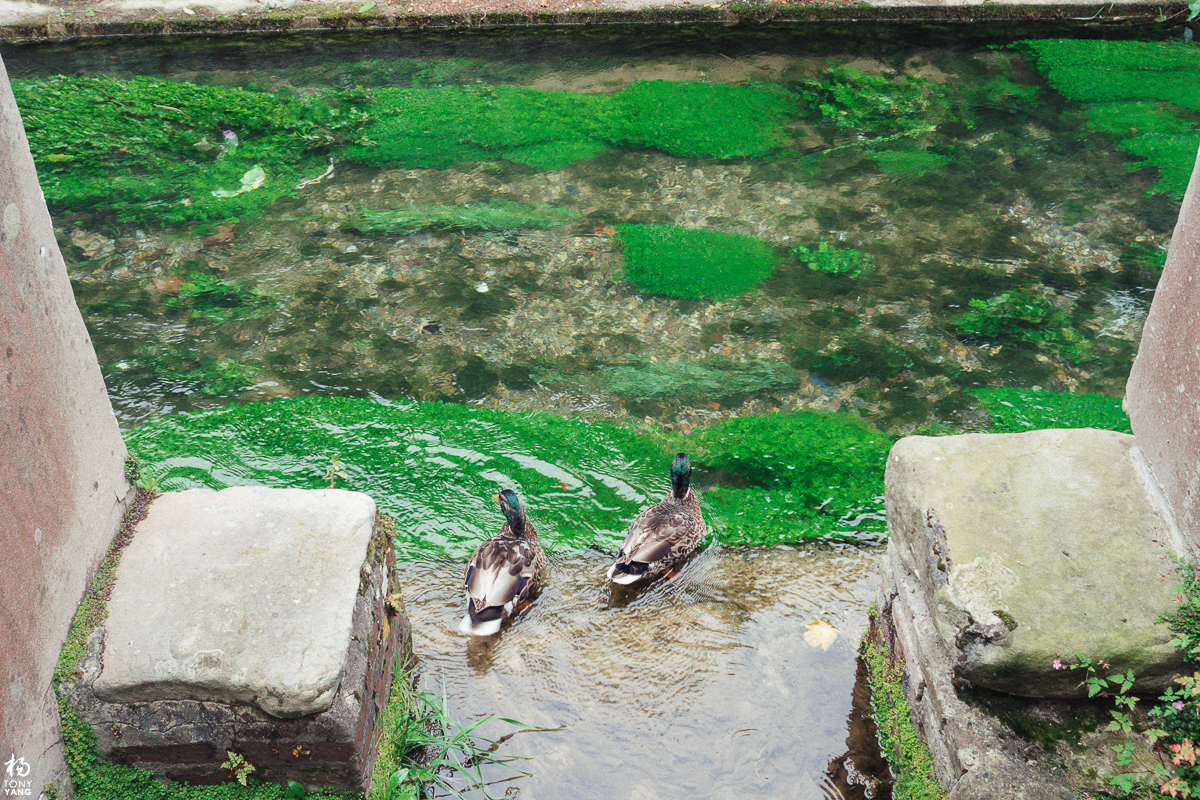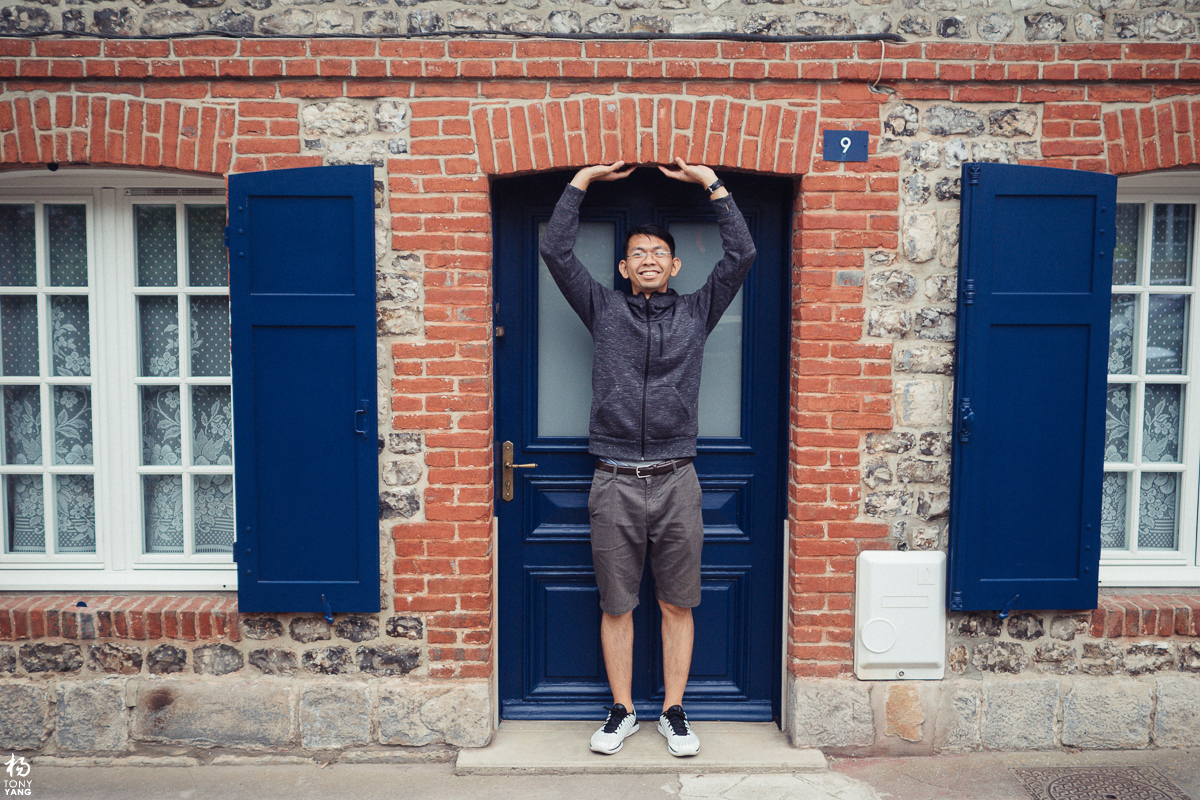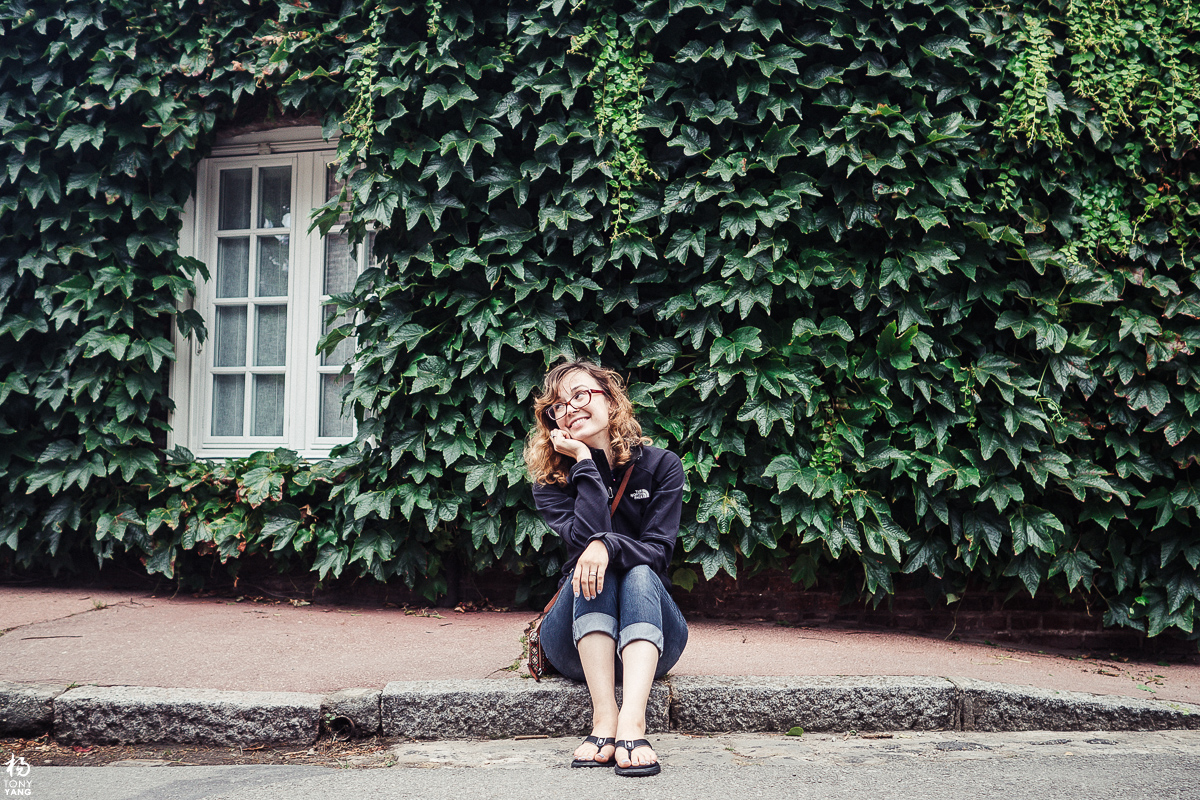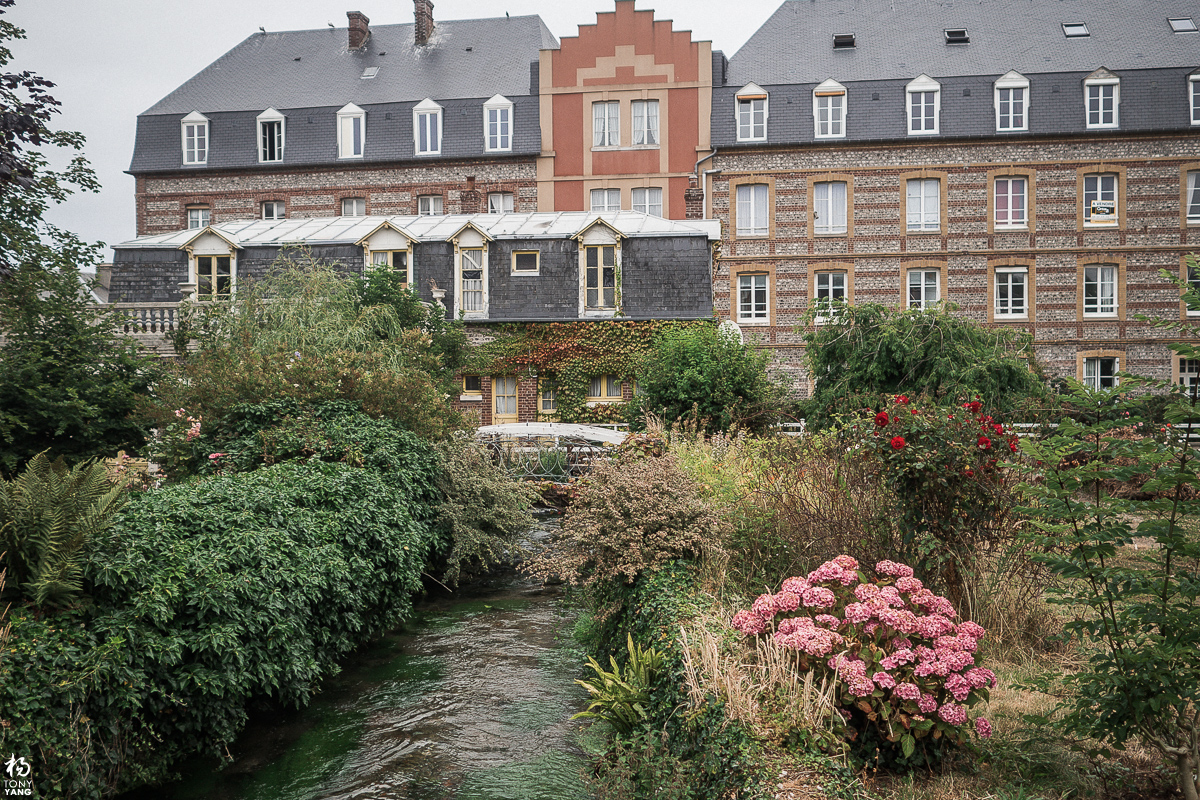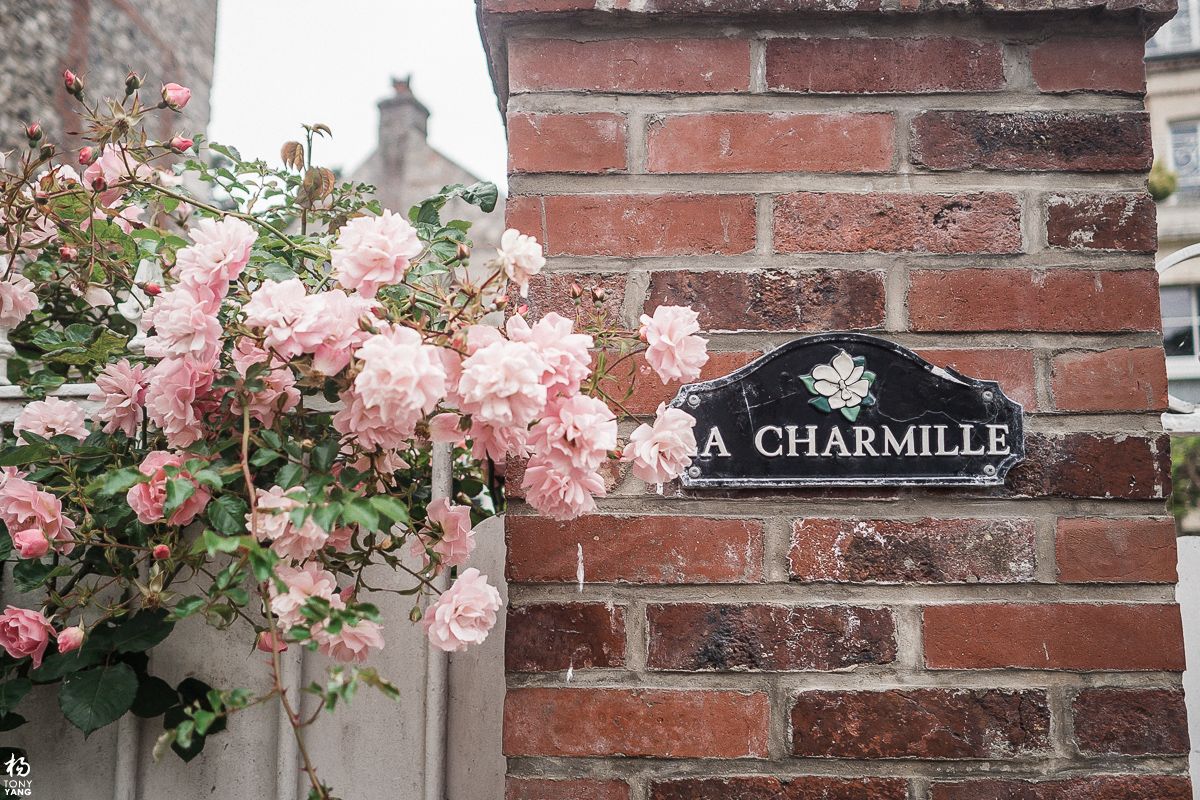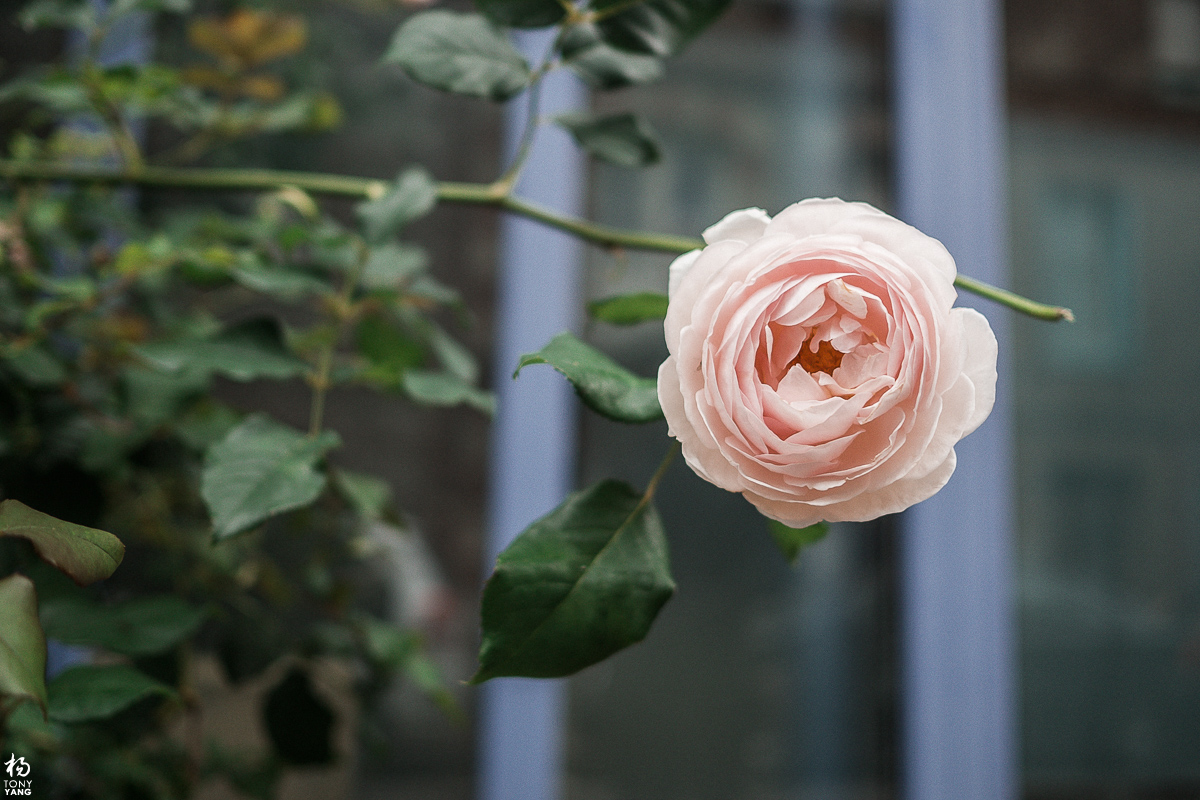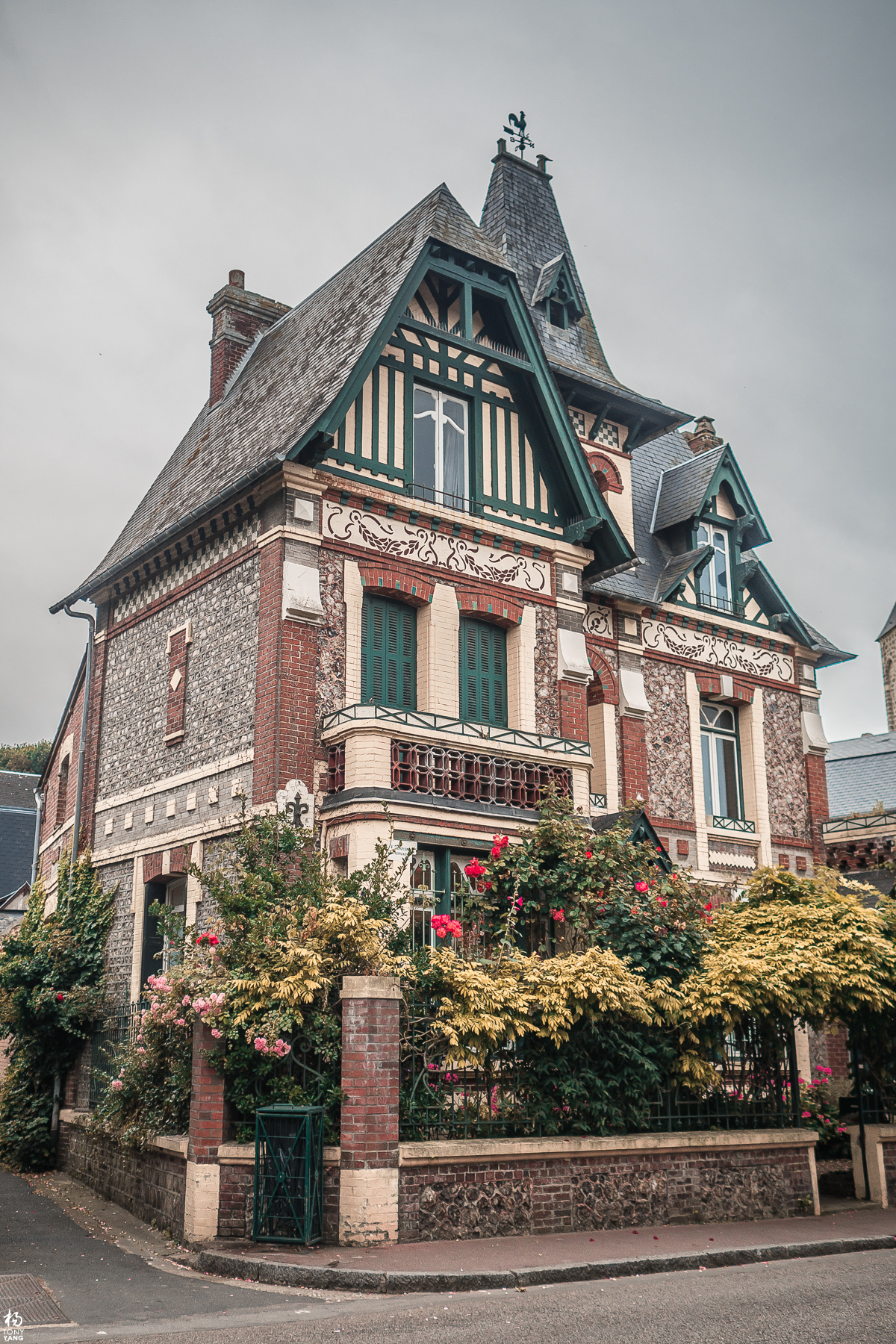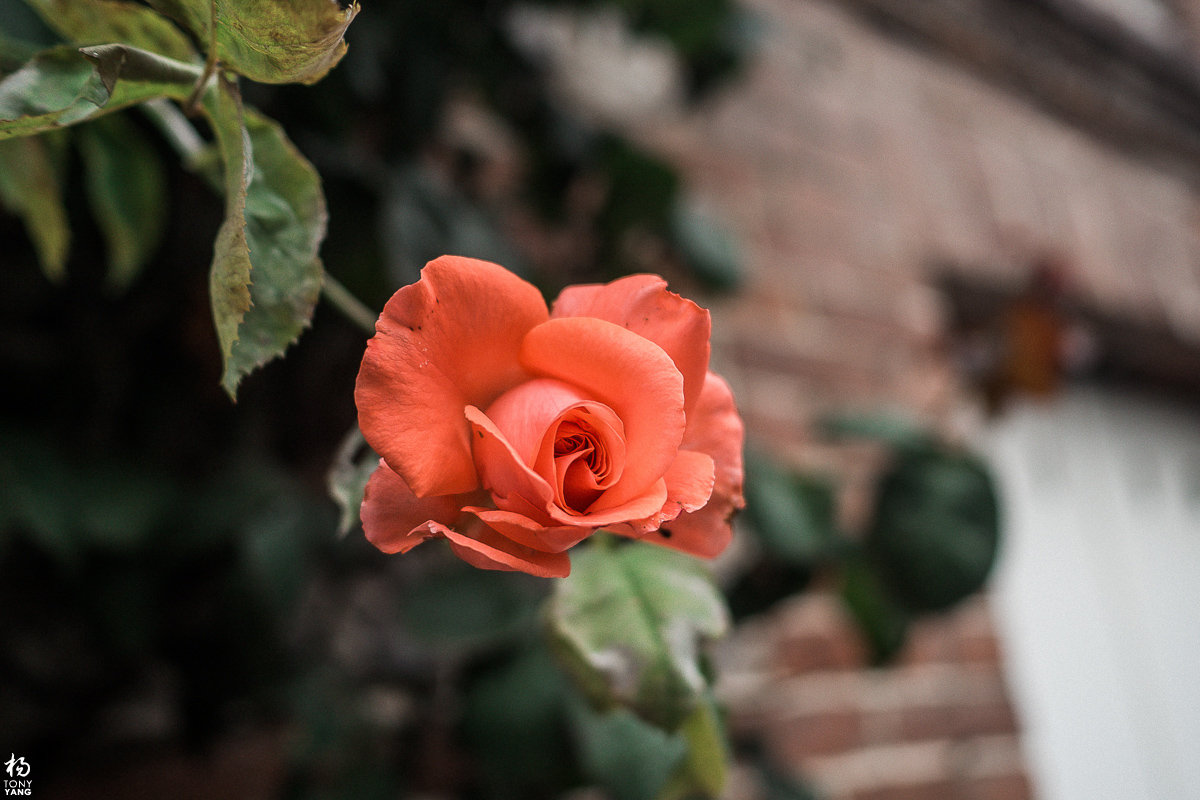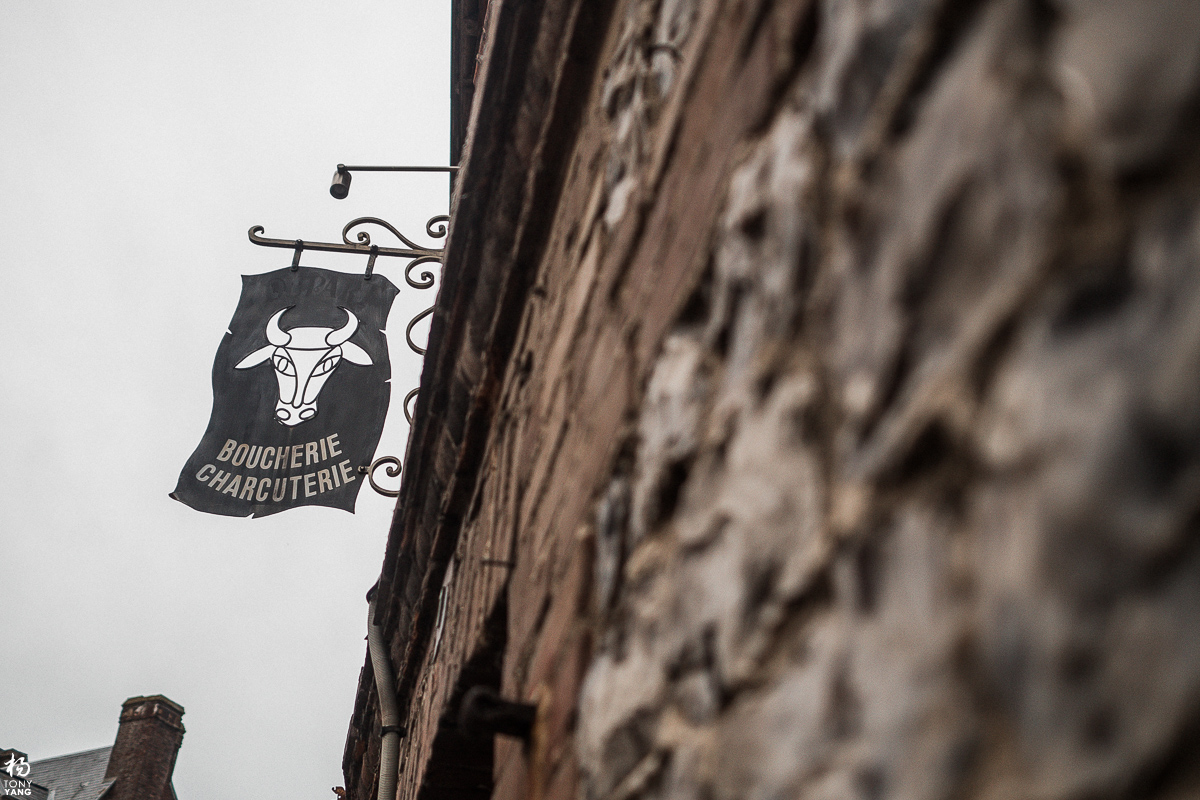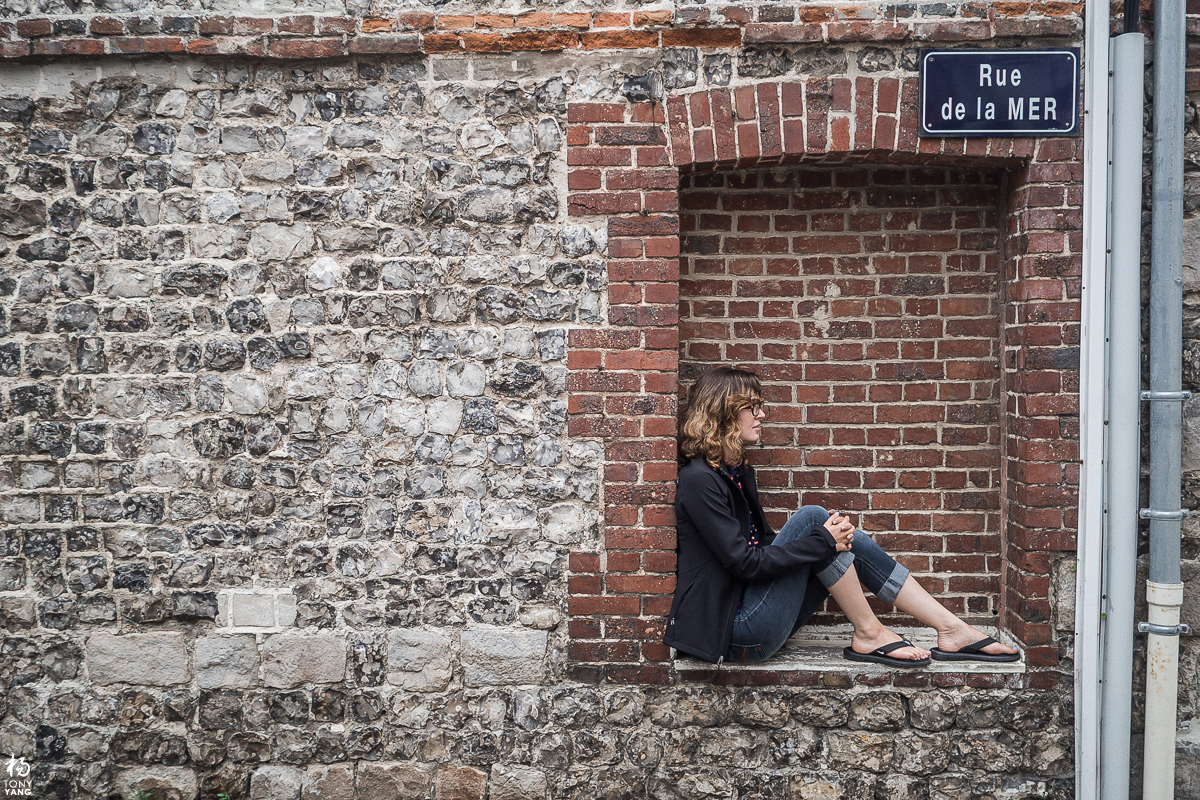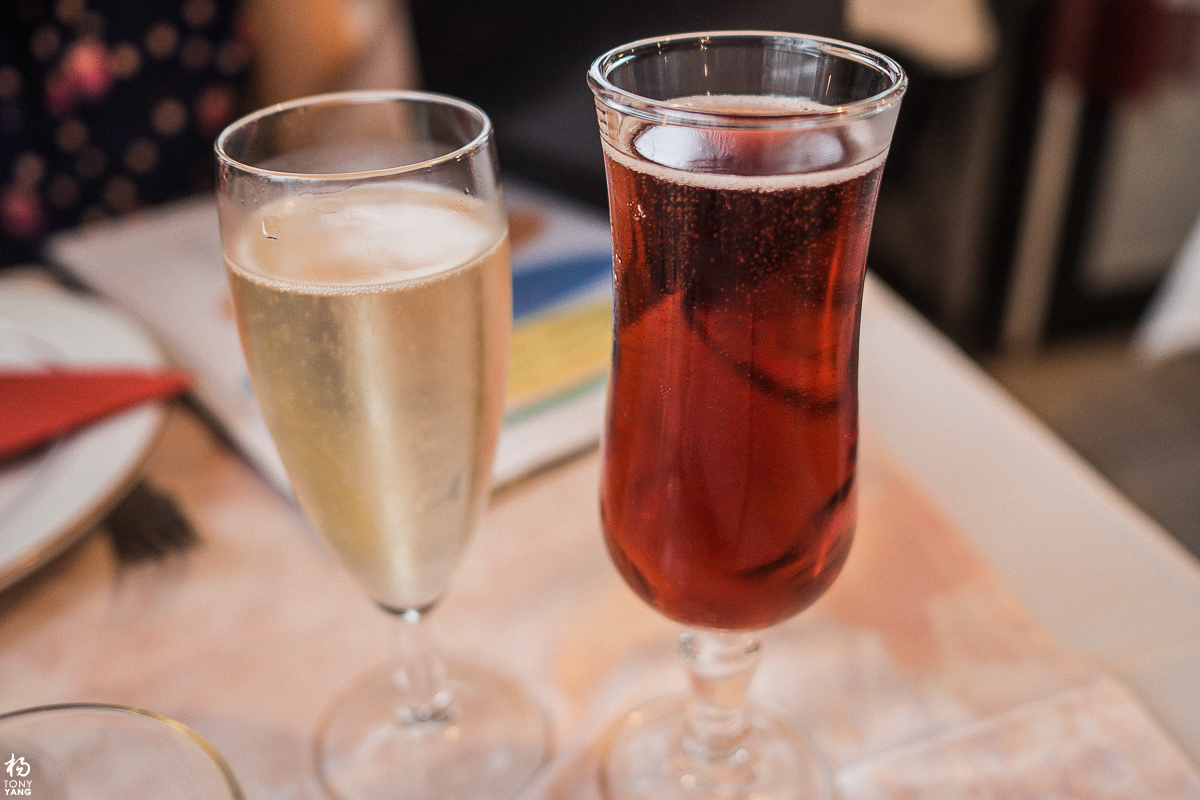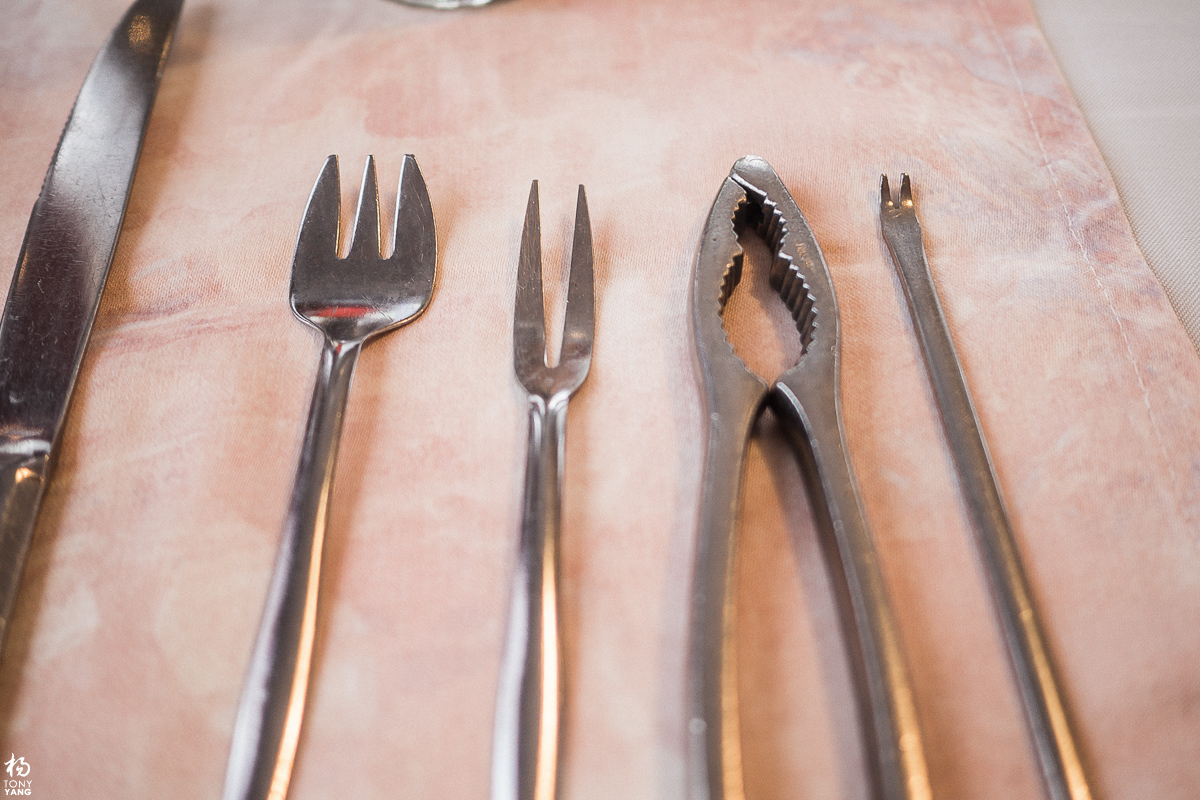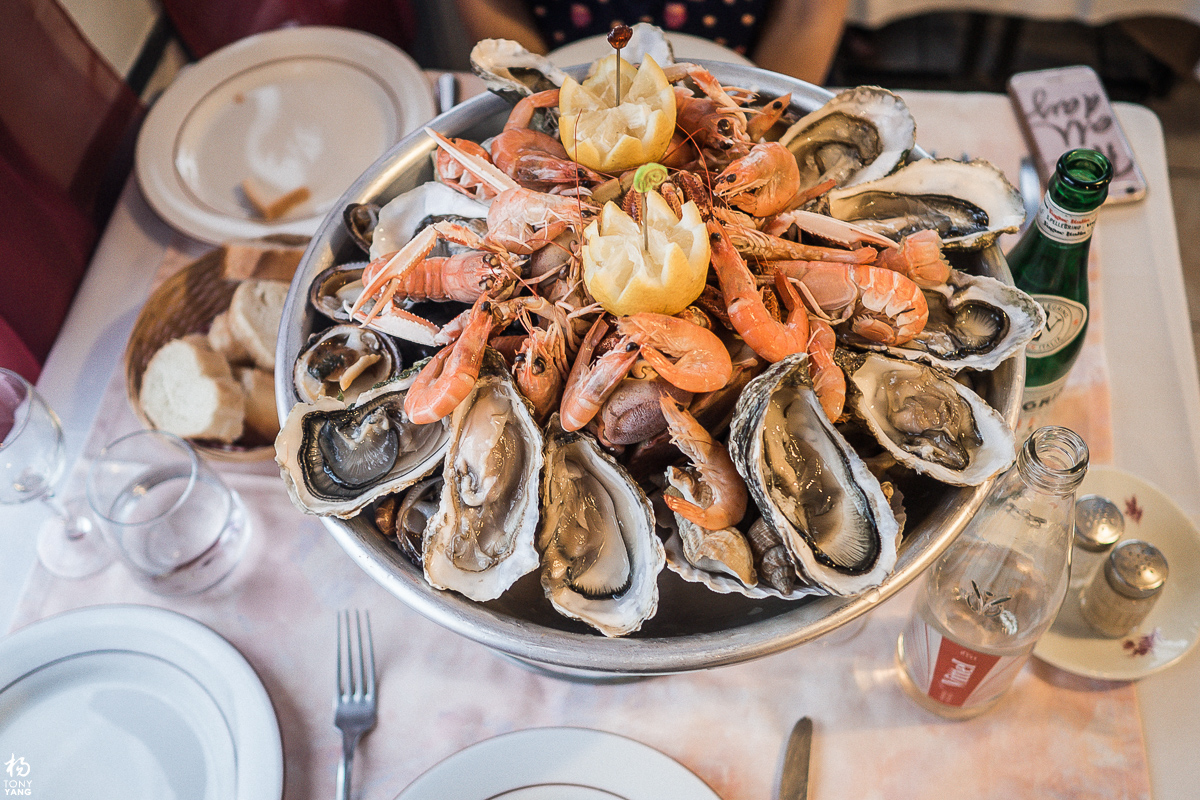 We had no set plans for where to stay each night, and we relied on Hotels.com app to find us the best deals and locations each day. We found some gems, and we also found one horrible place, but Hotels.com customer service treated us very well. I do have to say the hotel breakfast baguette with pastries and coffee made me very happy. Our next city was Rouen, and it would end up being our favorite place in France. The city center had a huge selection of restaurants, shopping, and architecture. Everything you need in one place, and extremely tourist friendly people. you could say Paris is like that too, but without the busloads of Chinese people.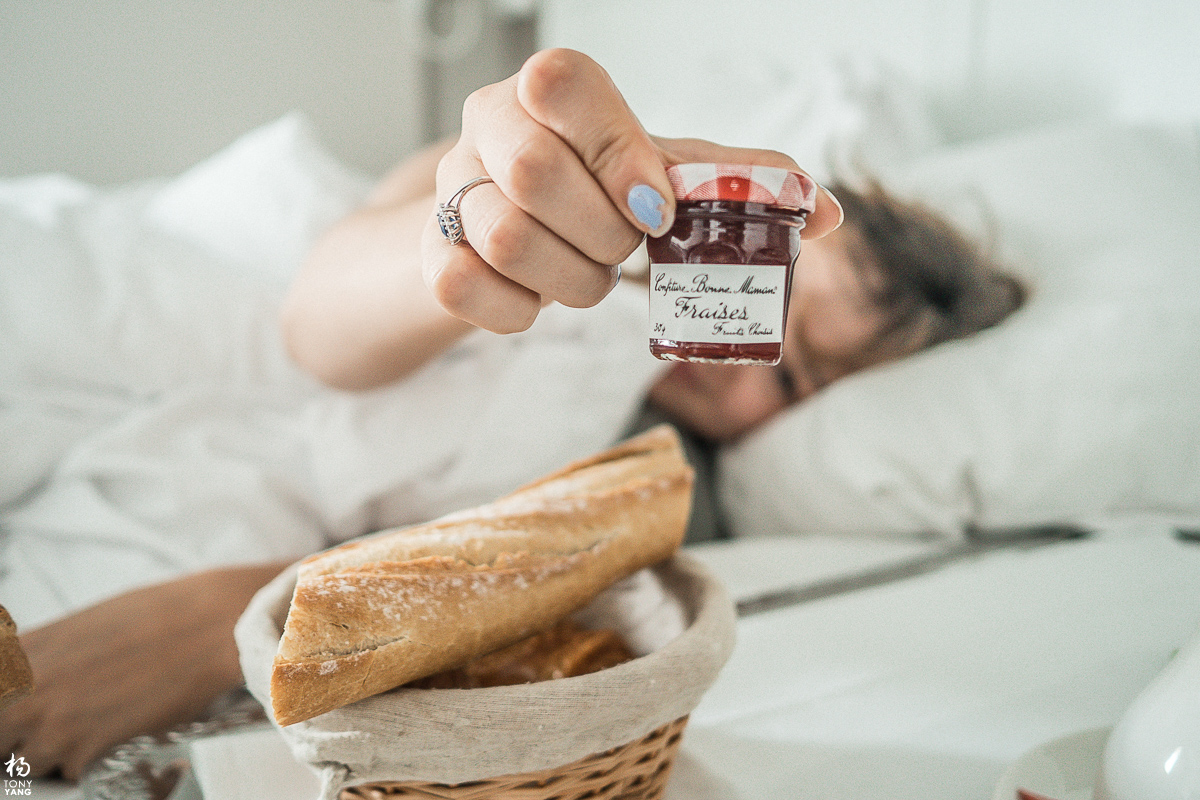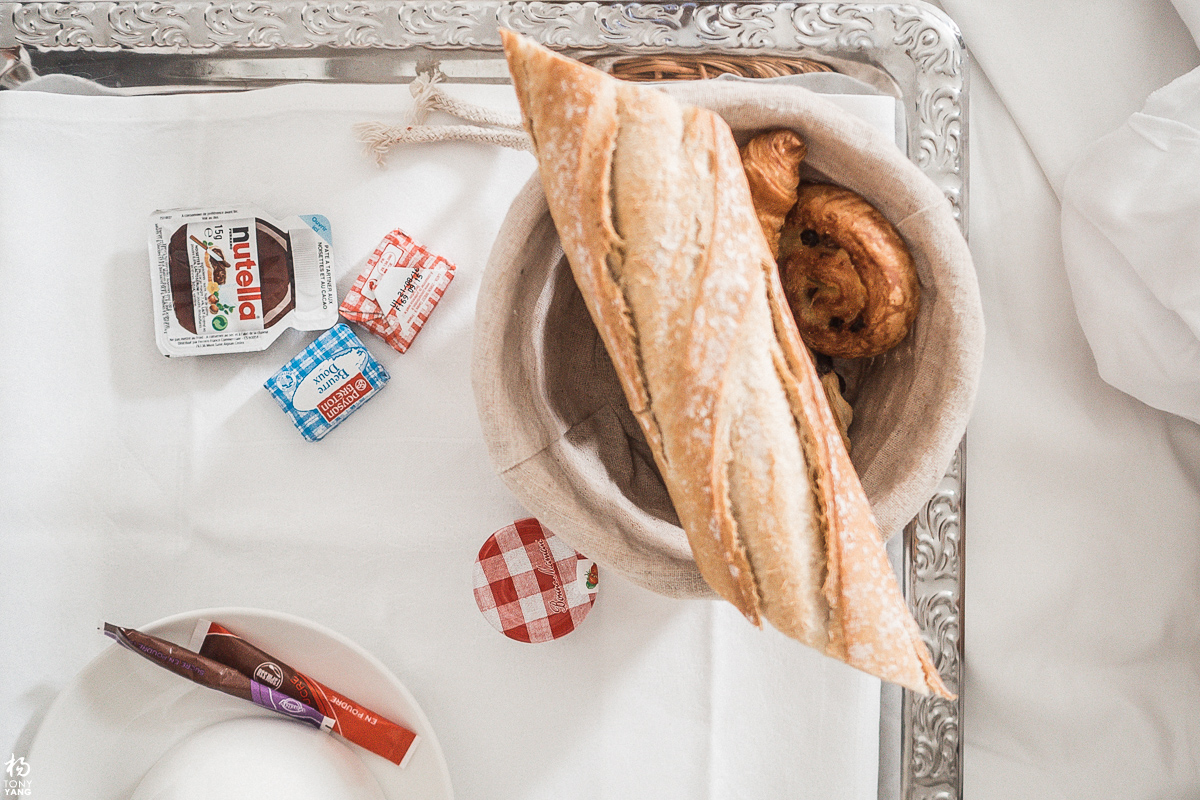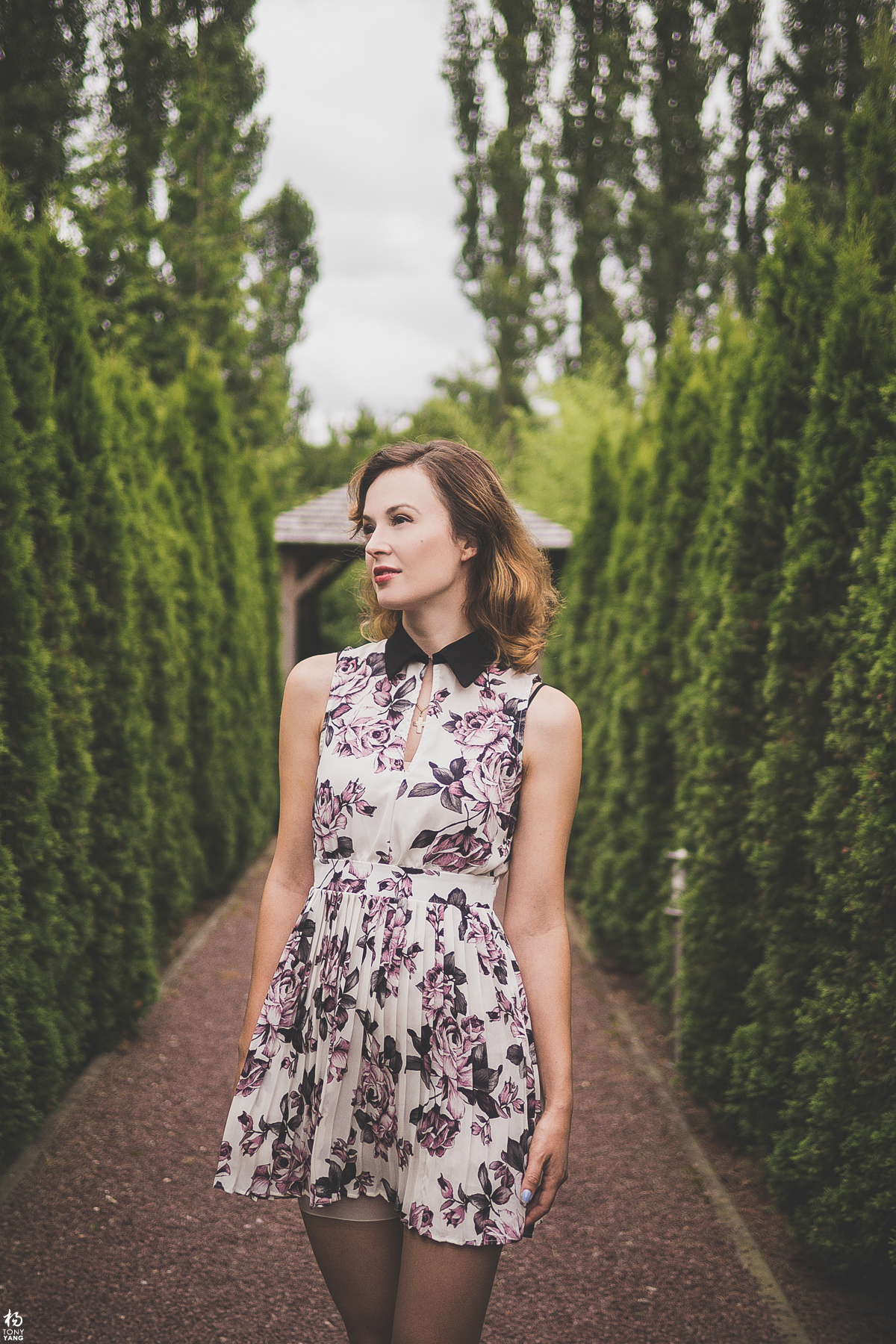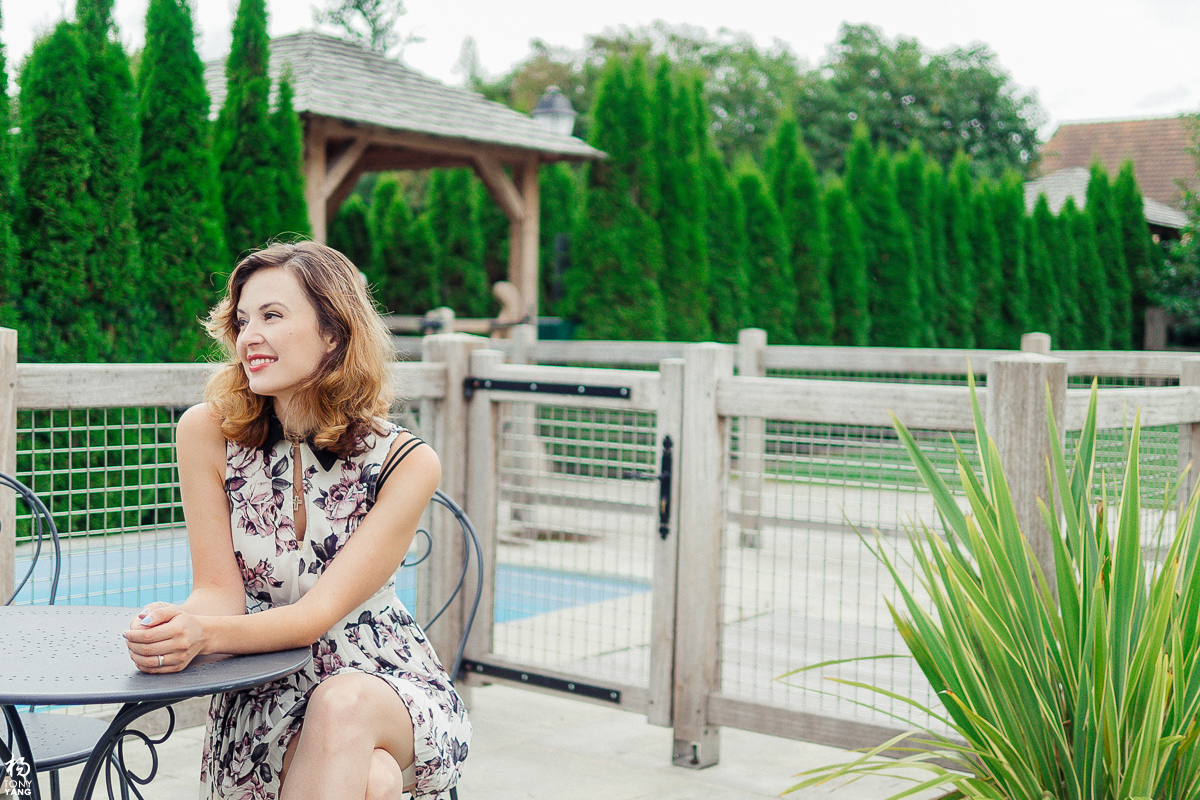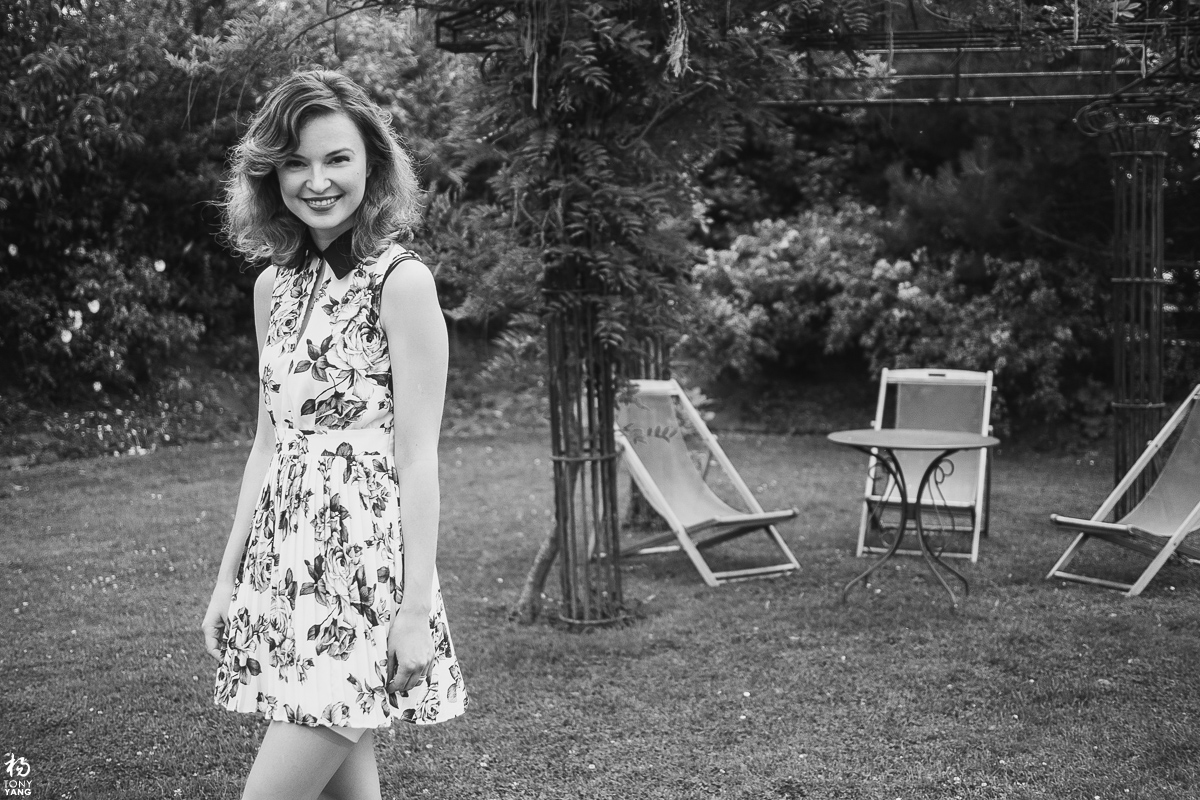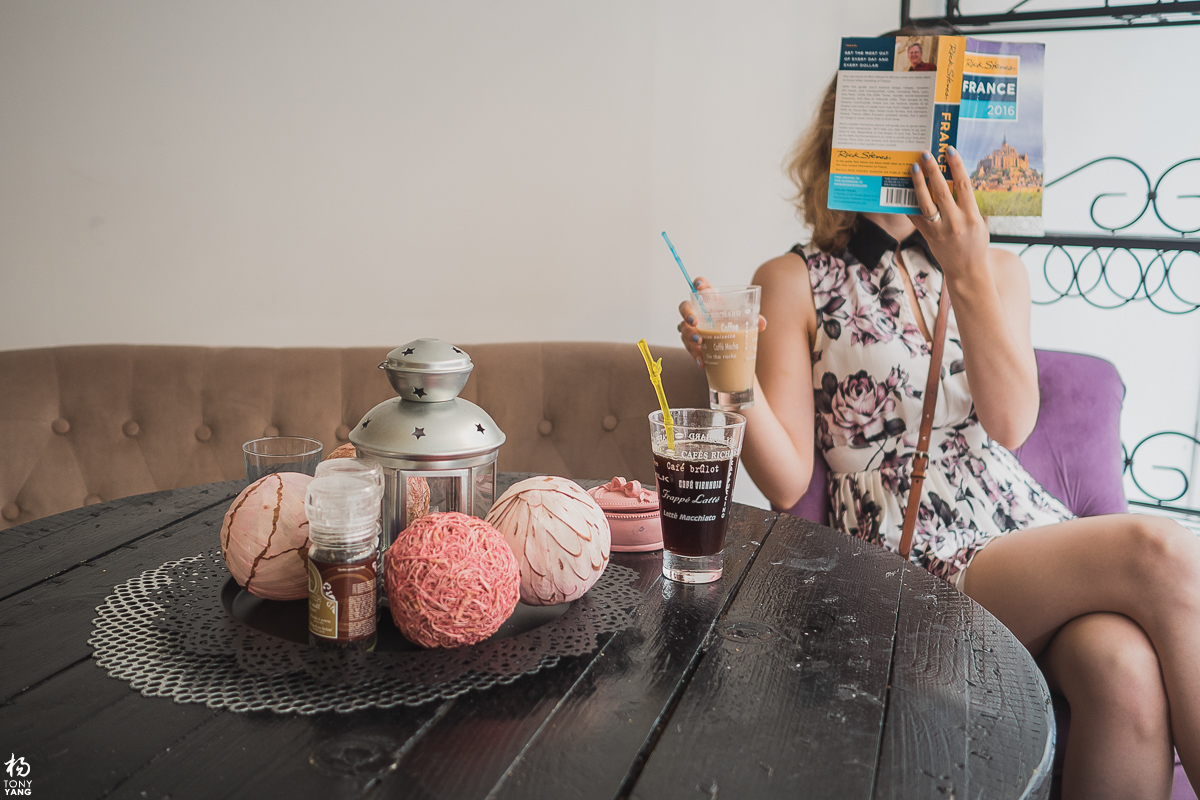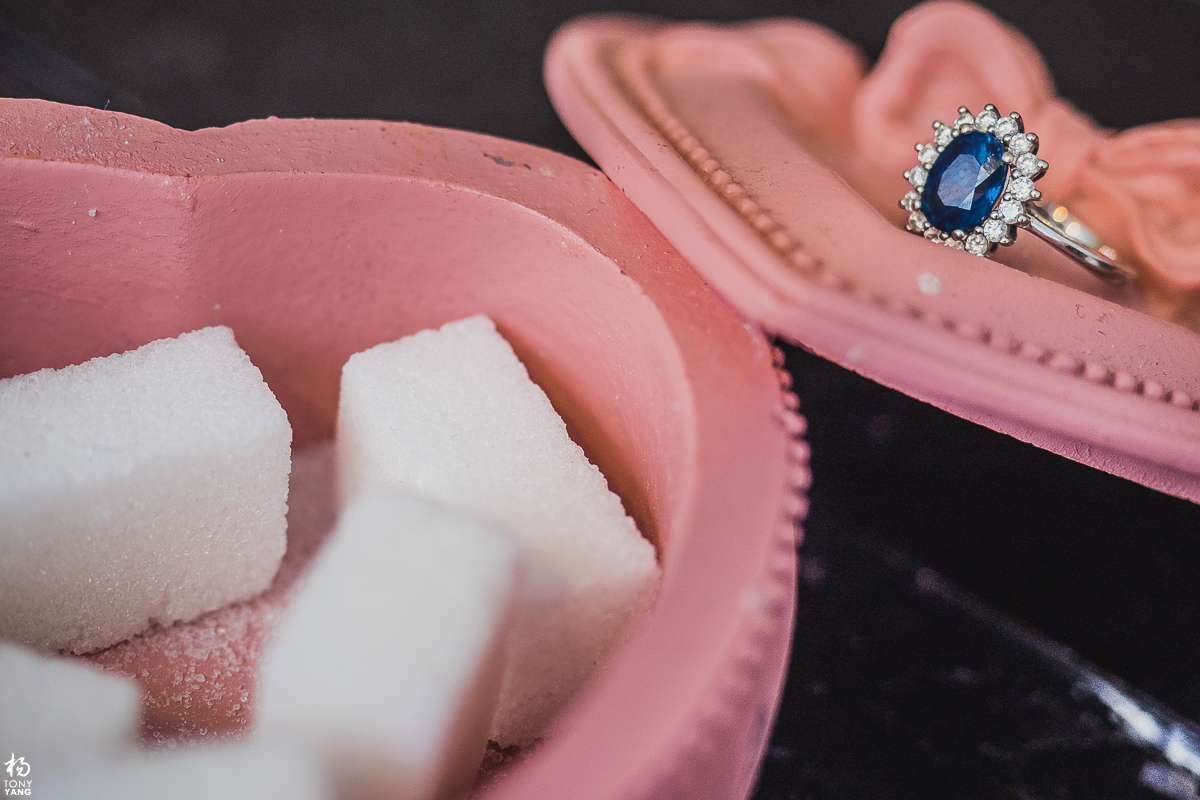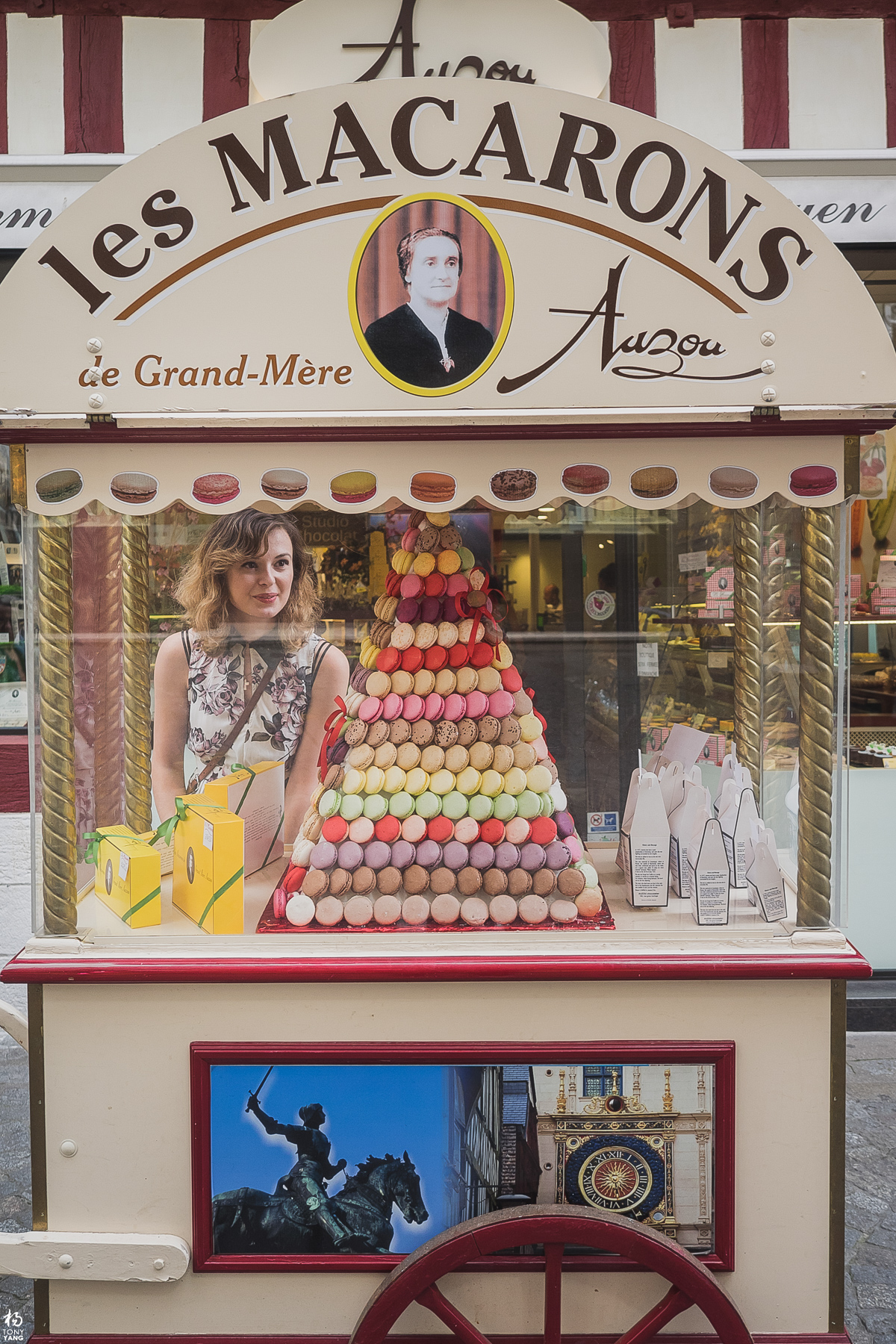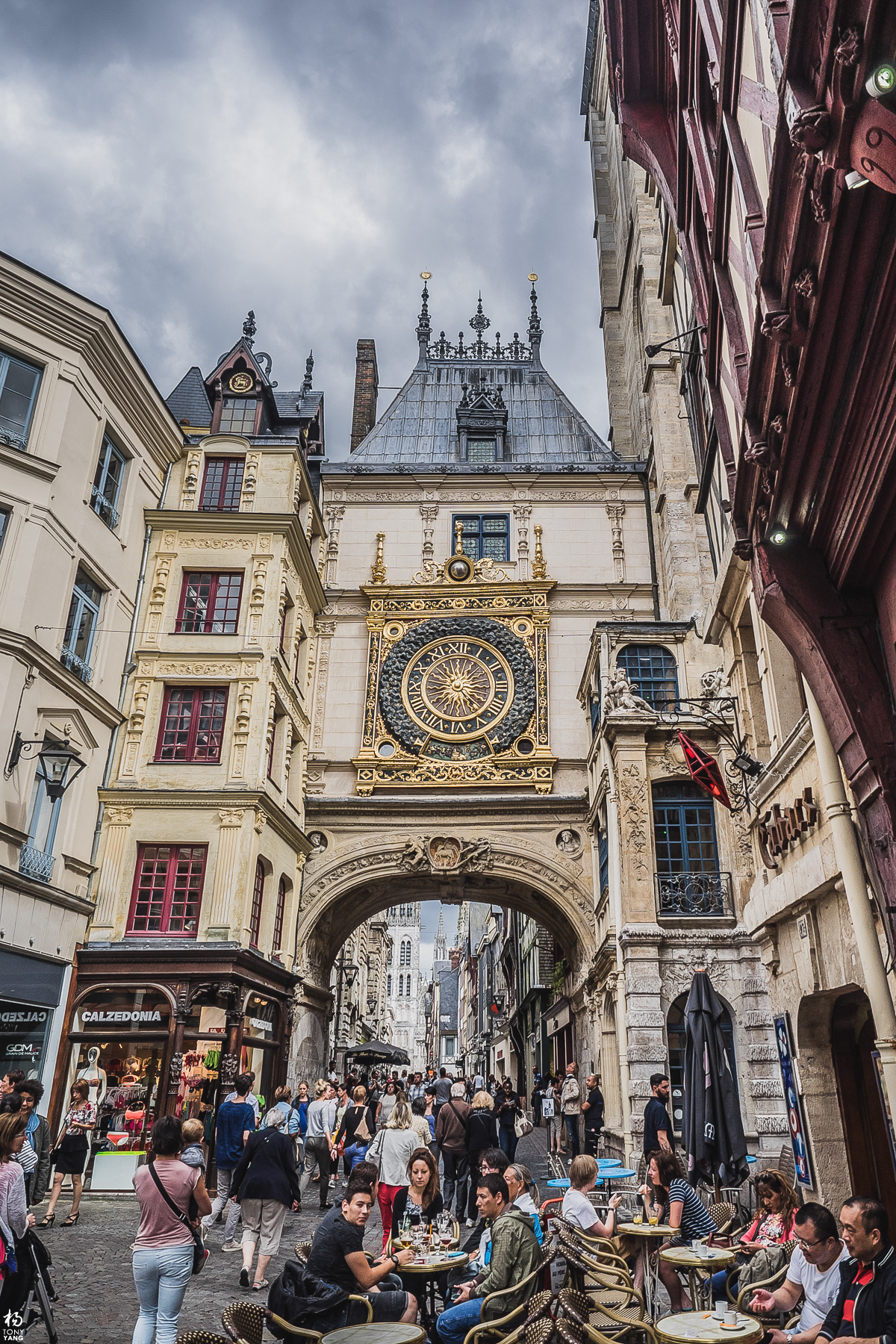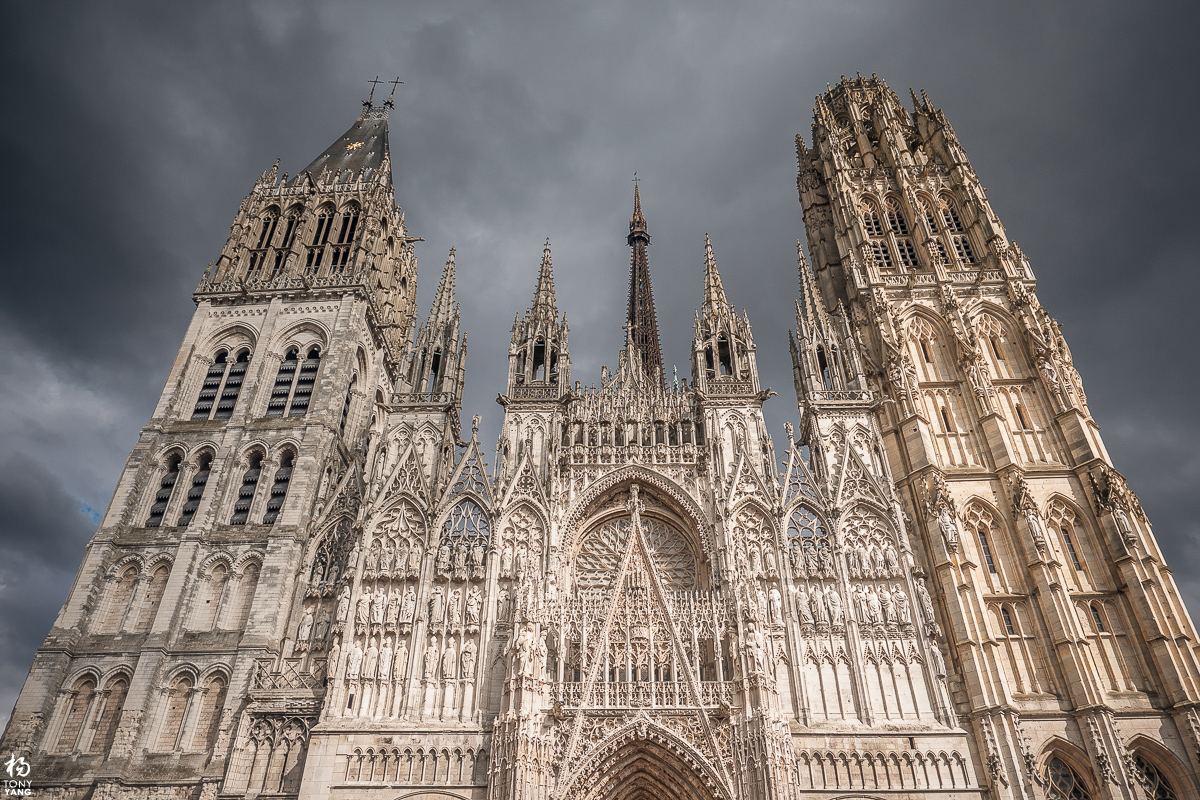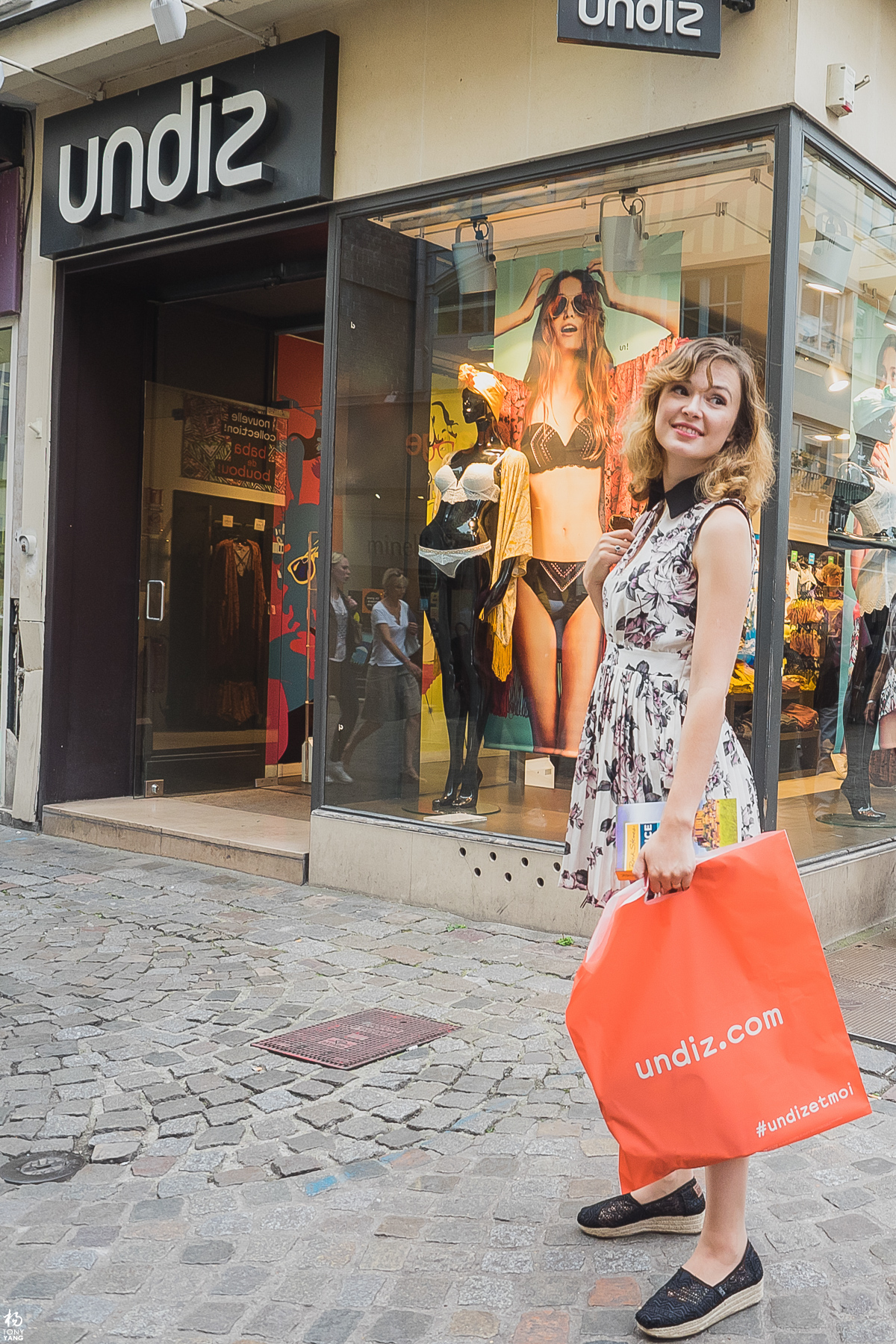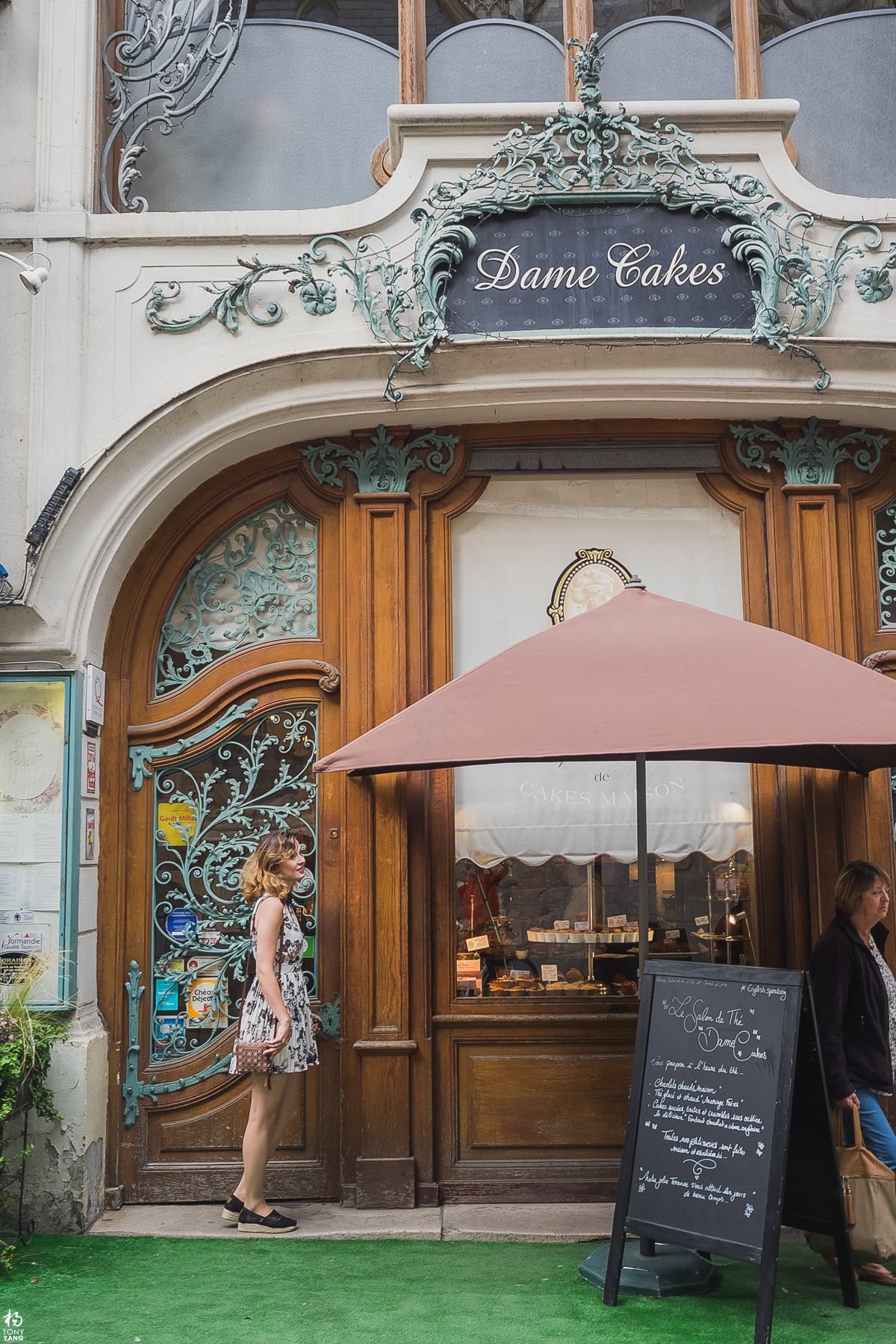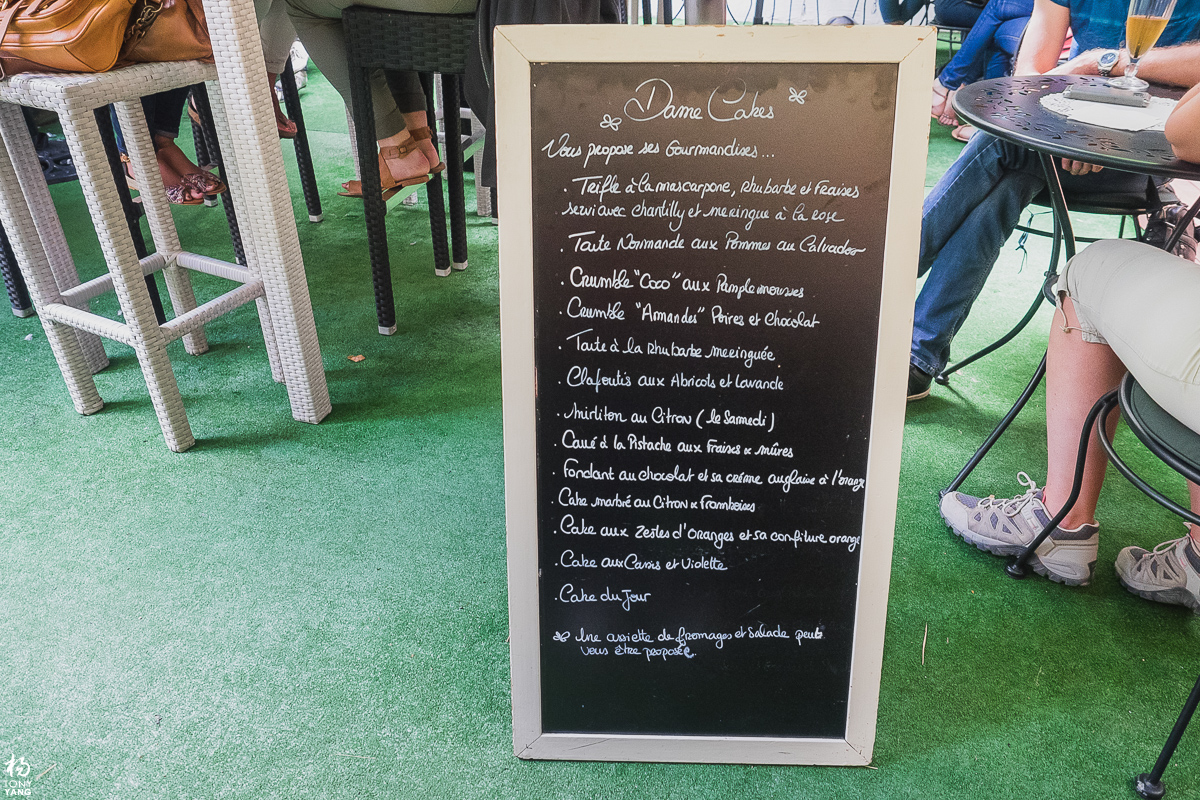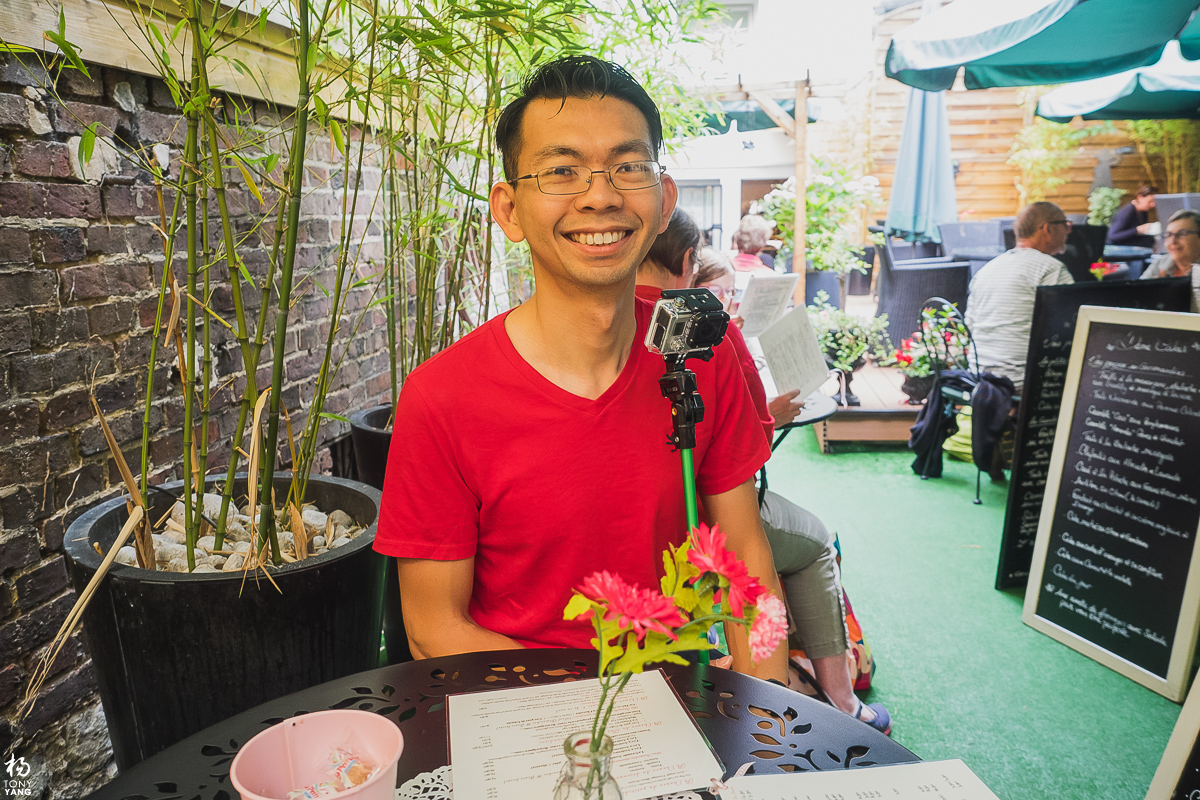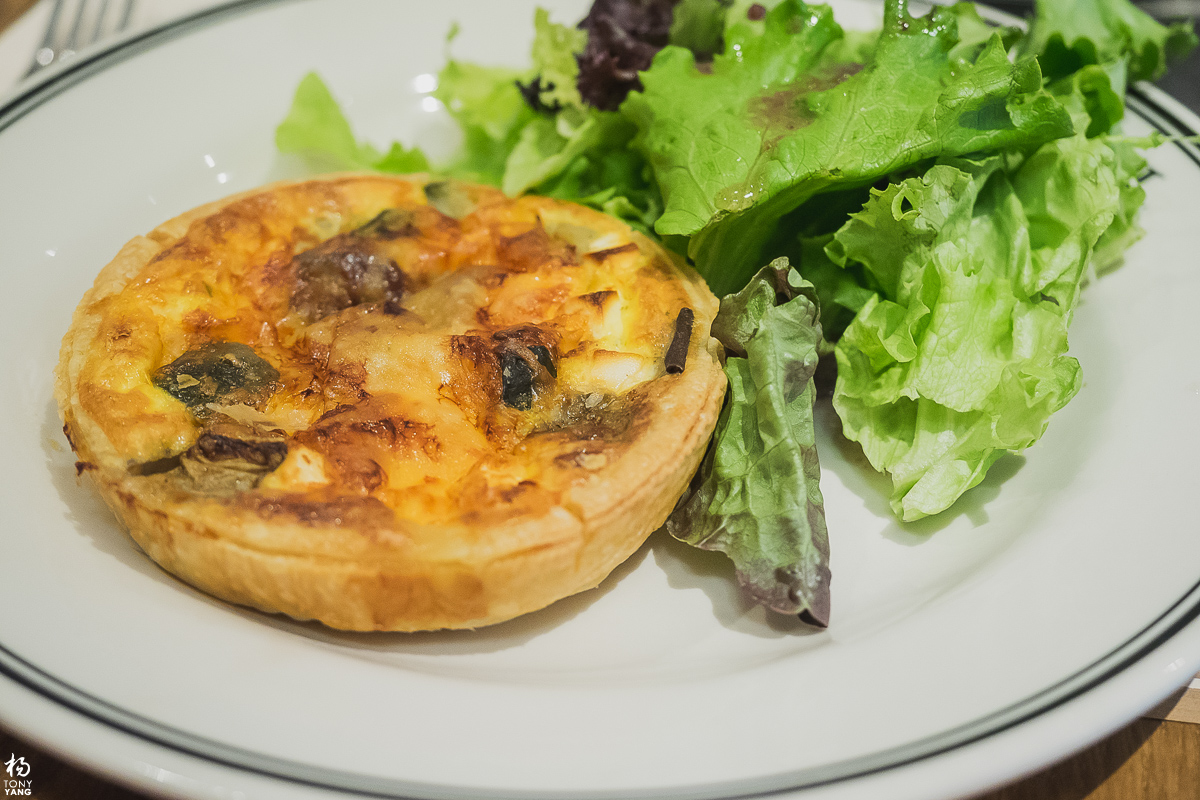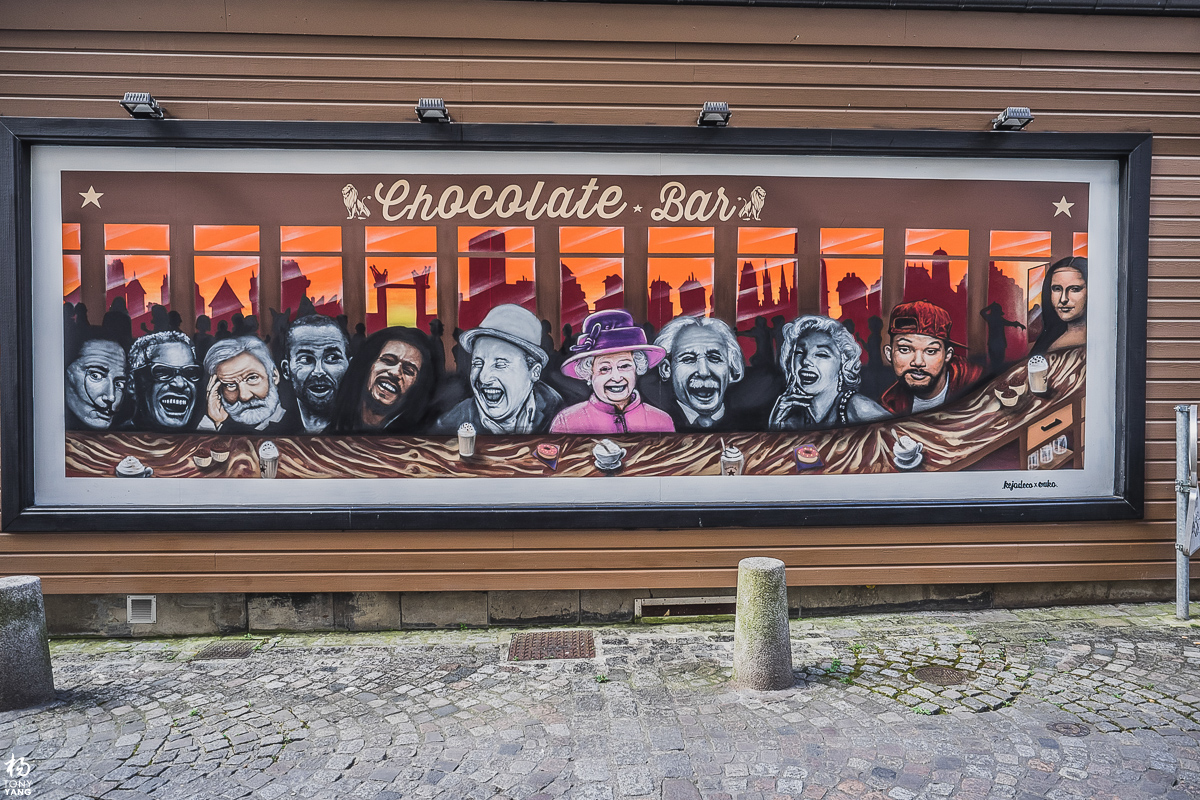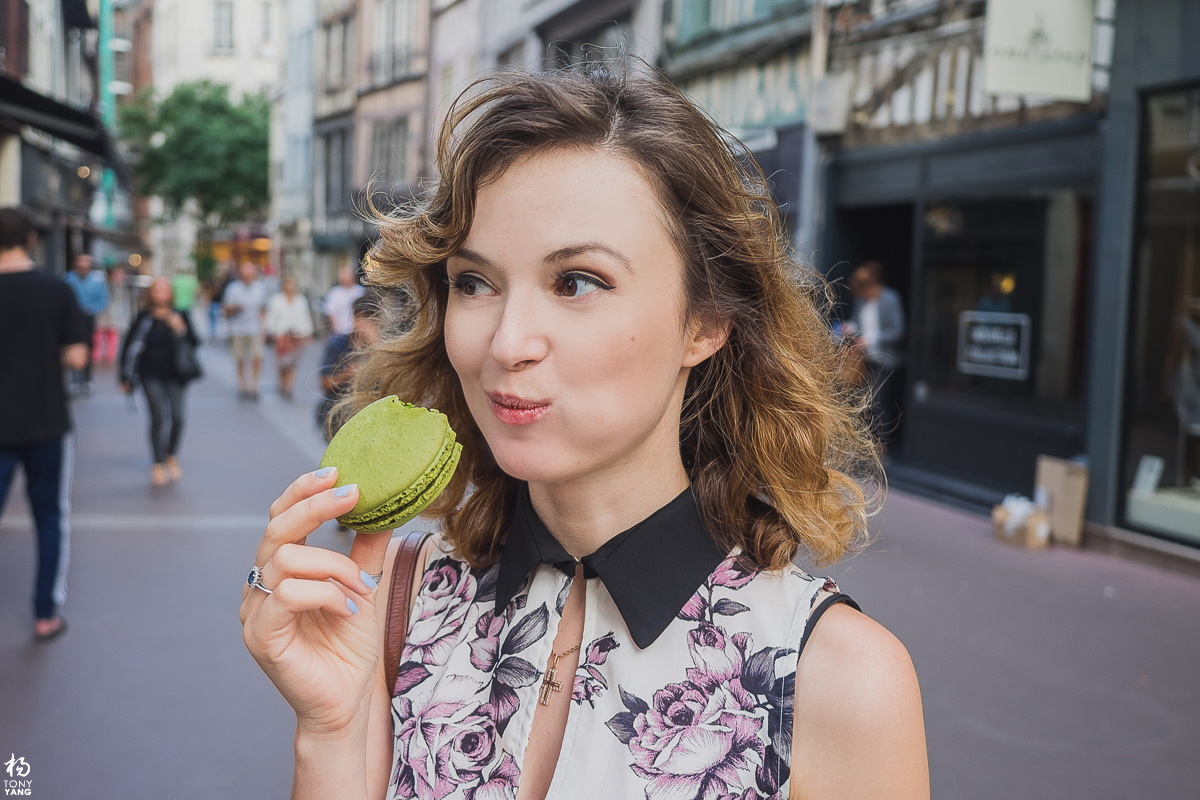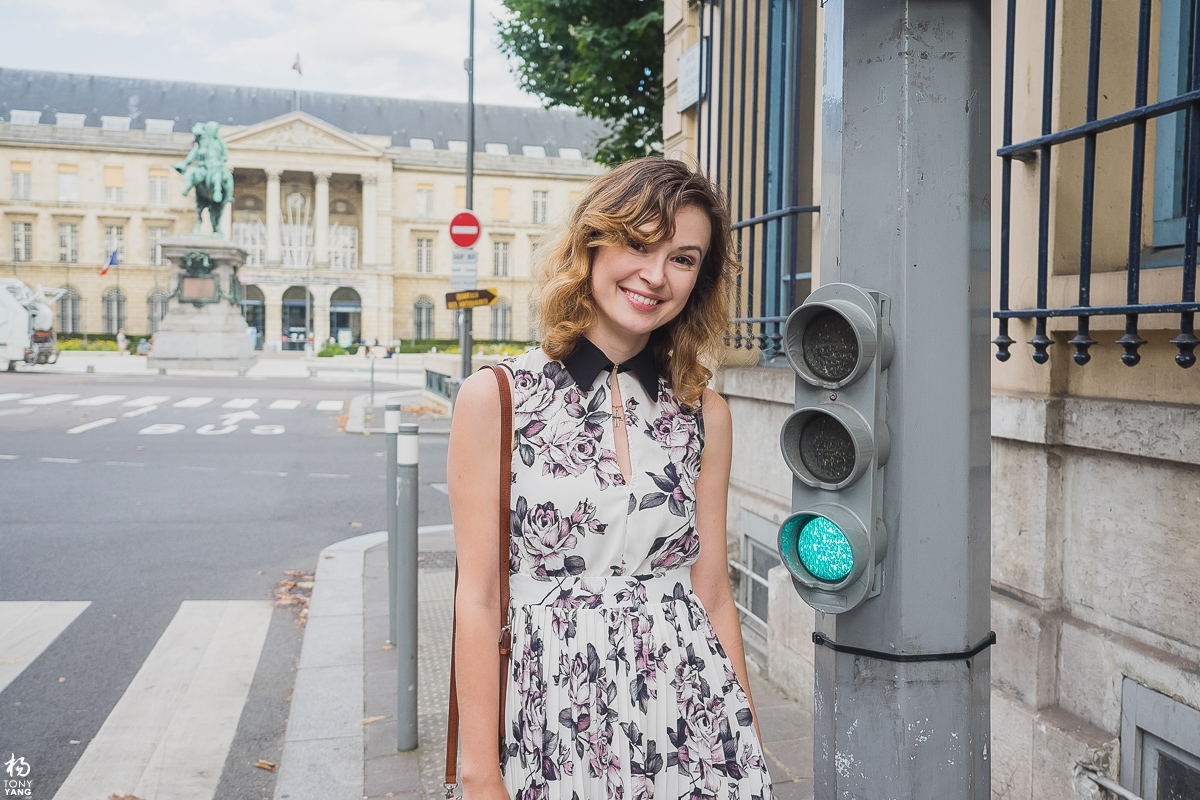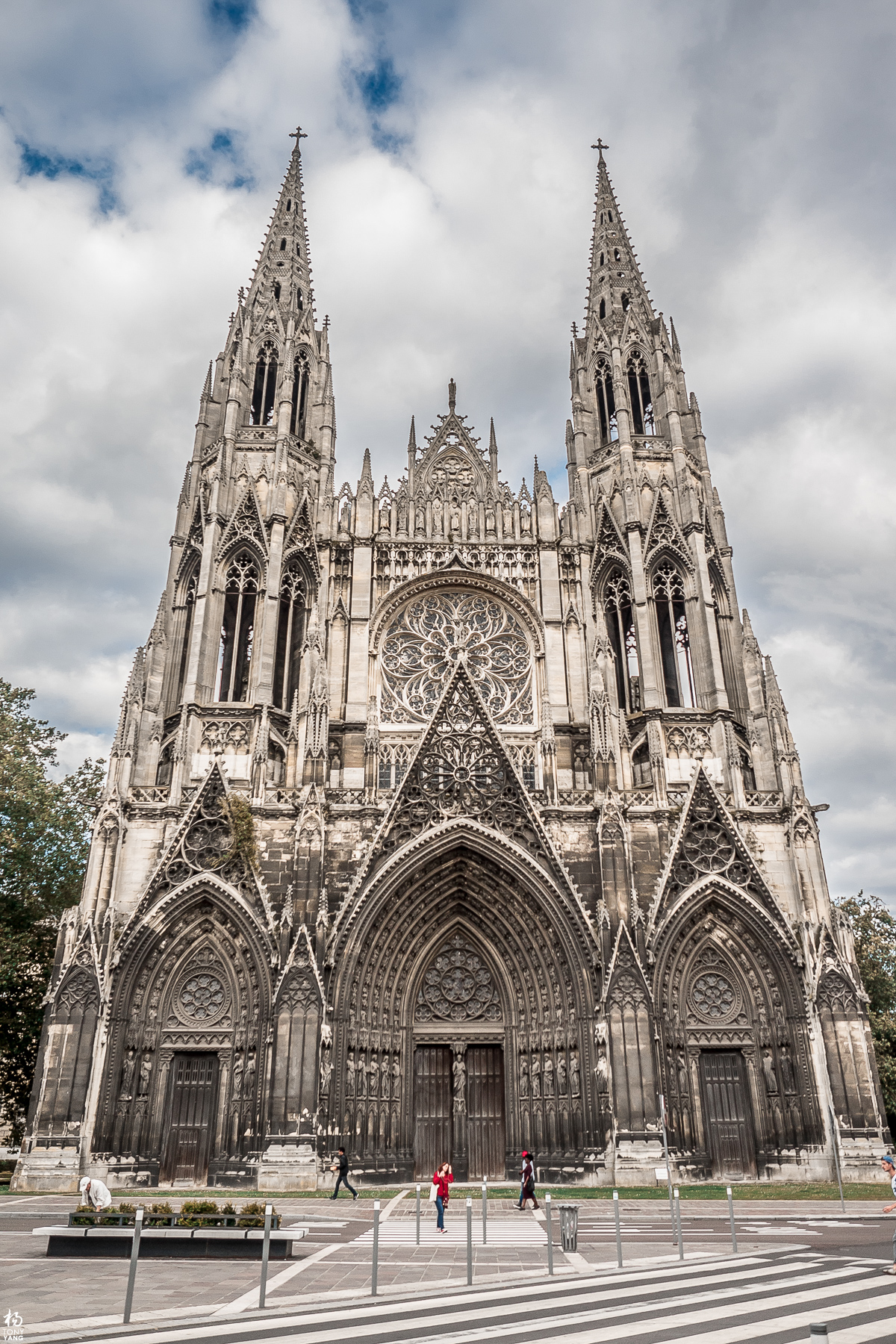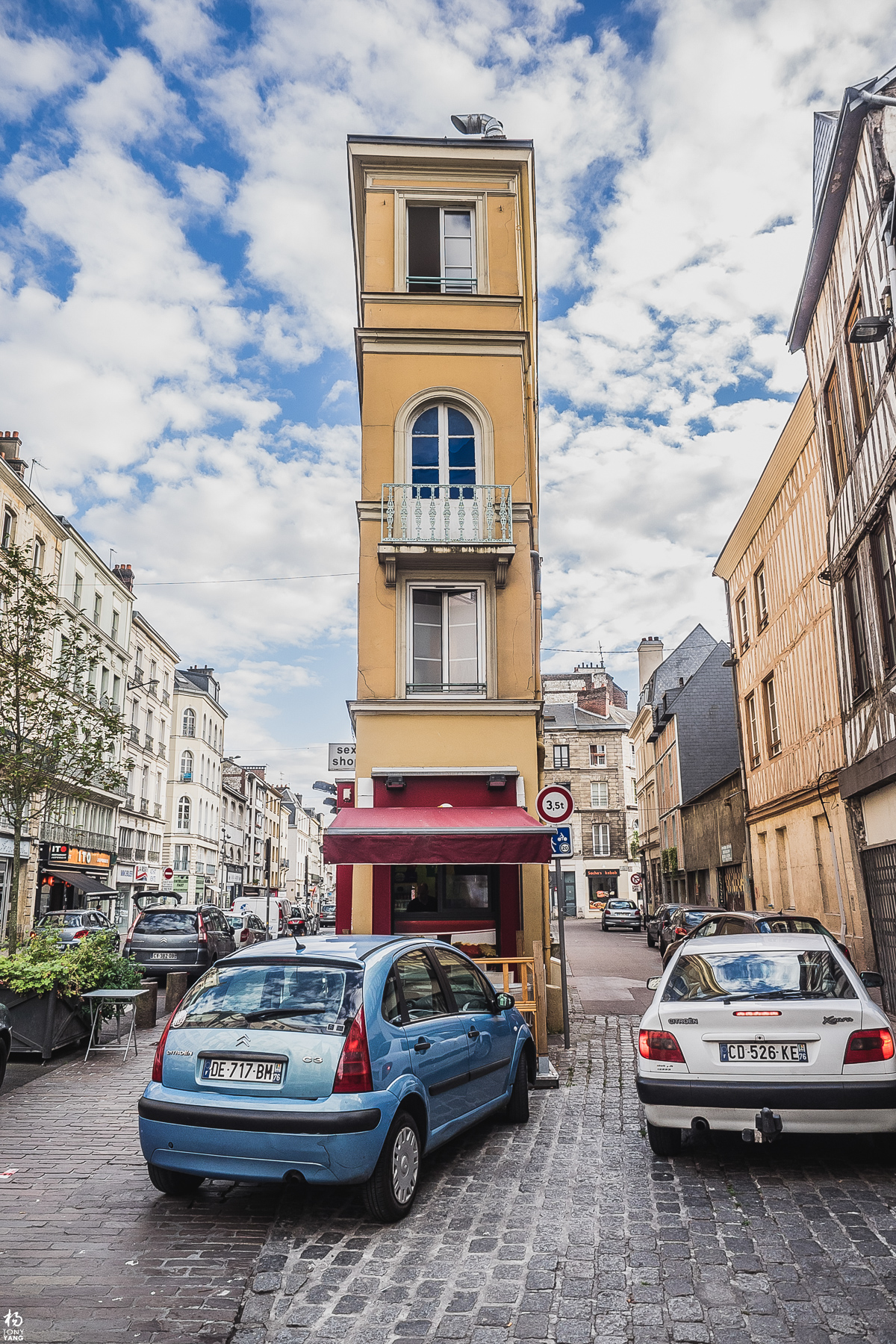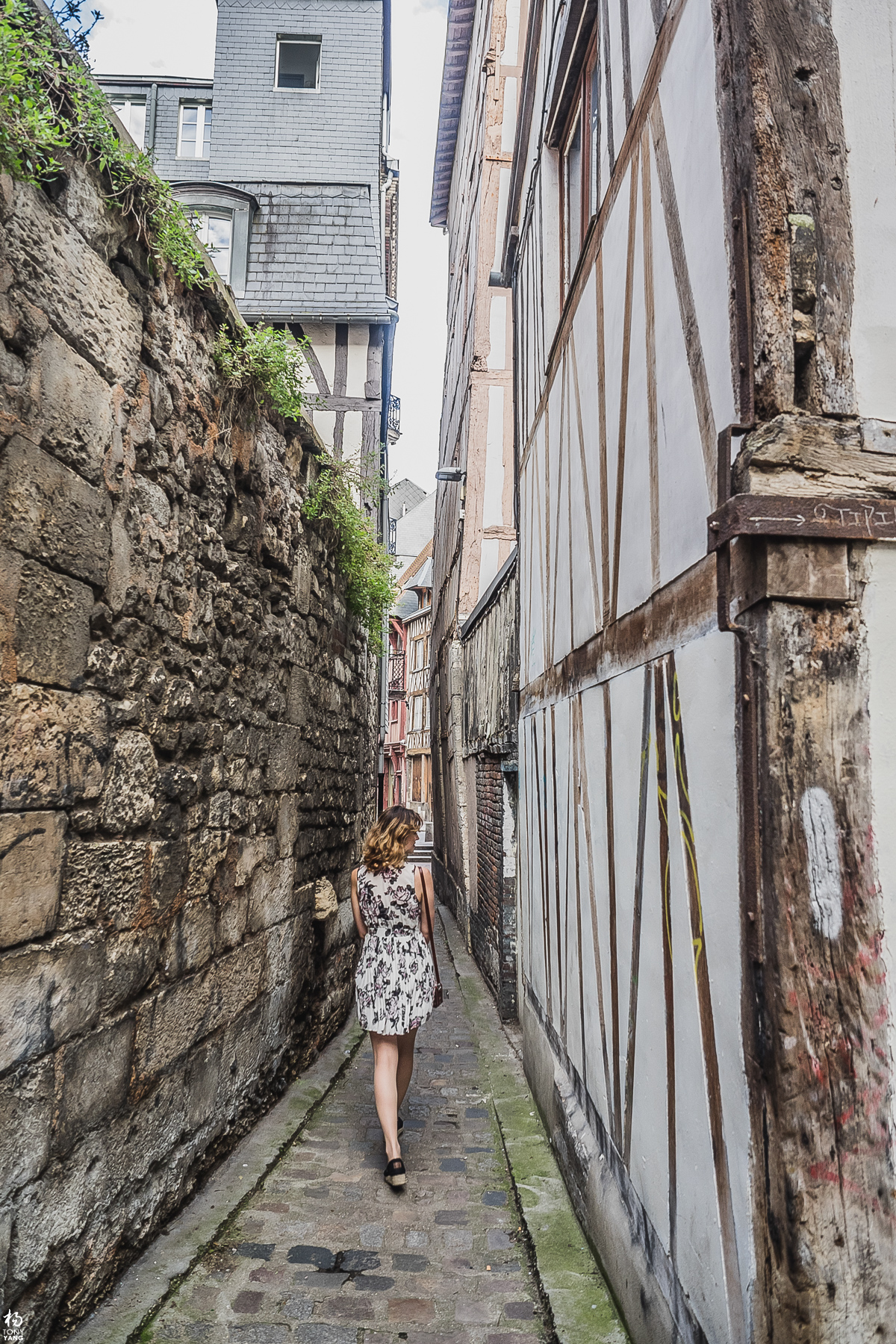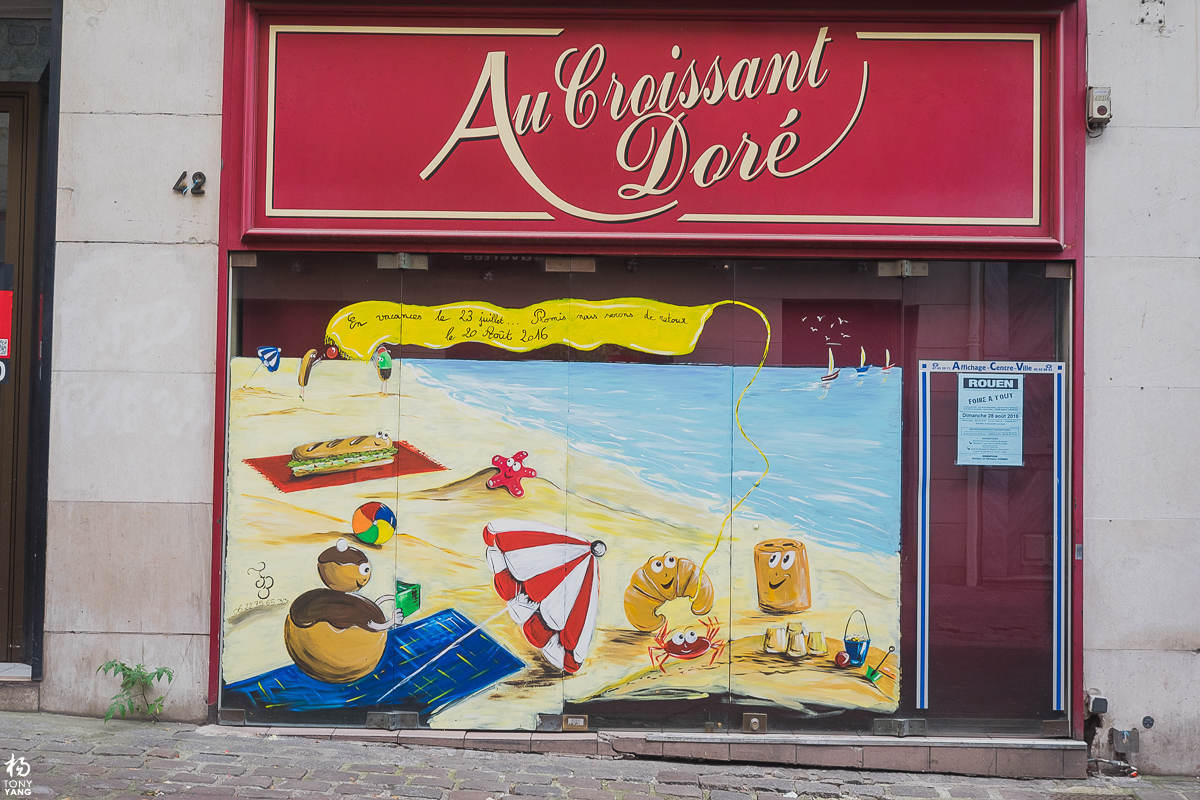 We visited the Claude Monet garden in Giverny, and bought a print from a very nice French painter. You can see the painting when you visit our home. We went back to Étretat for crepes and this time we had a better view of the cliffs. On our way home, pretty much all restaurants were closed, so we found the most random pizza truck and fed ourselves in the car.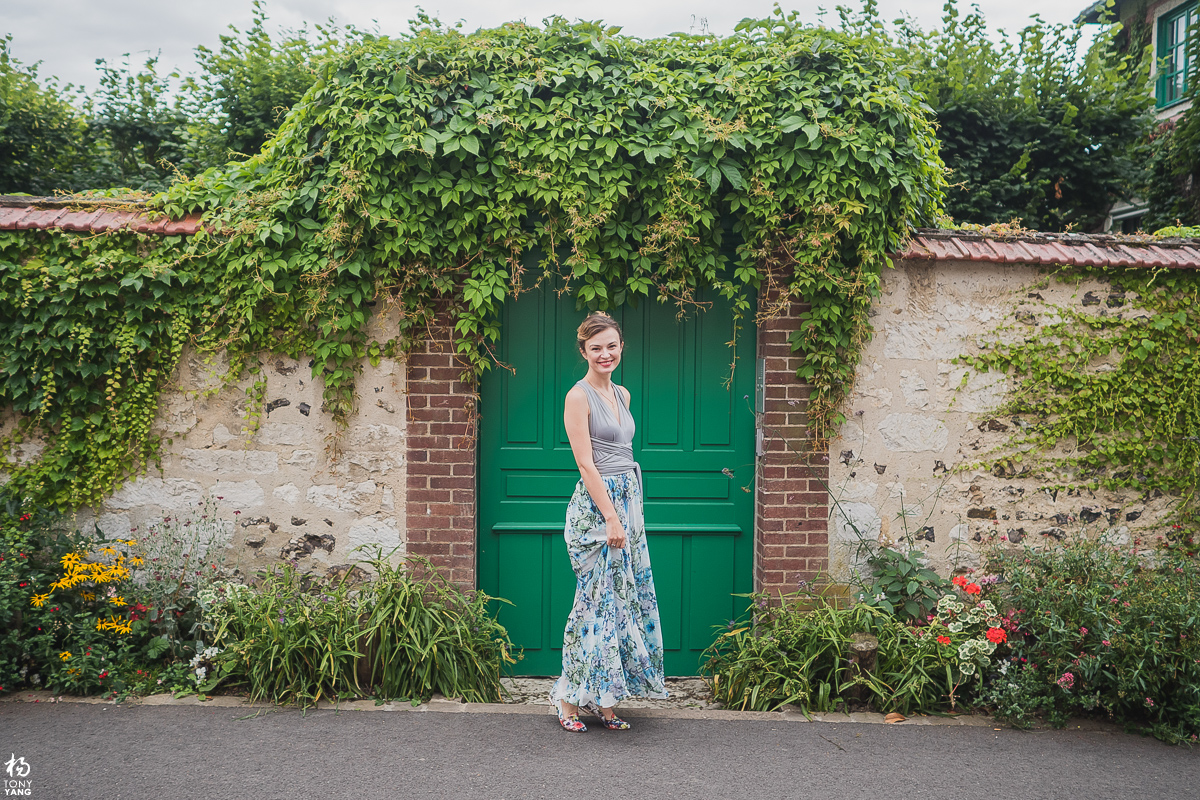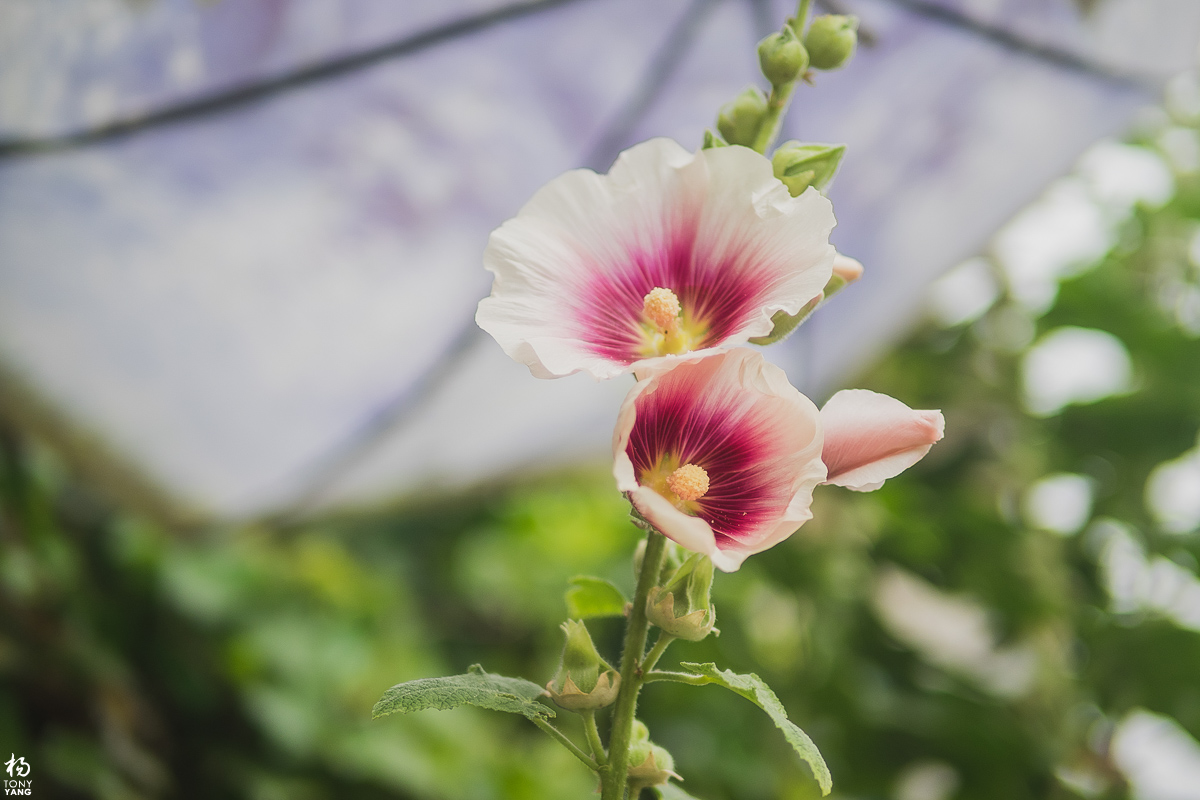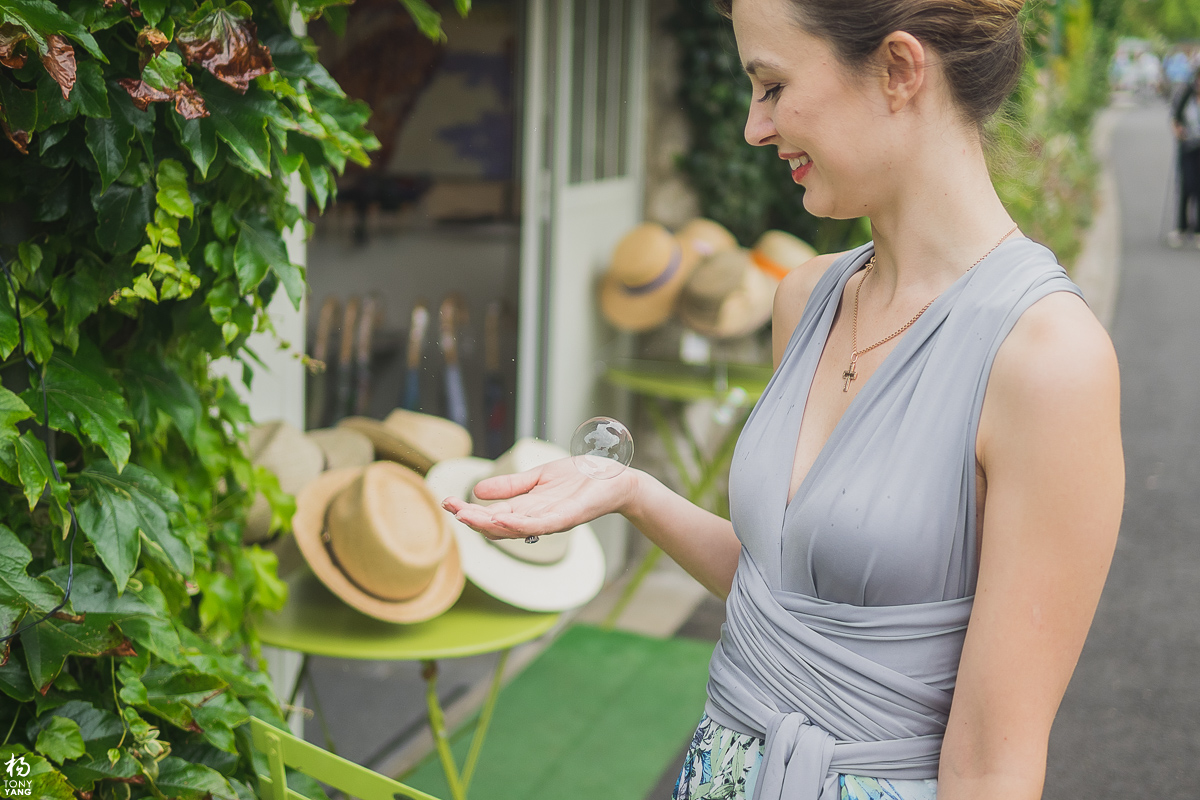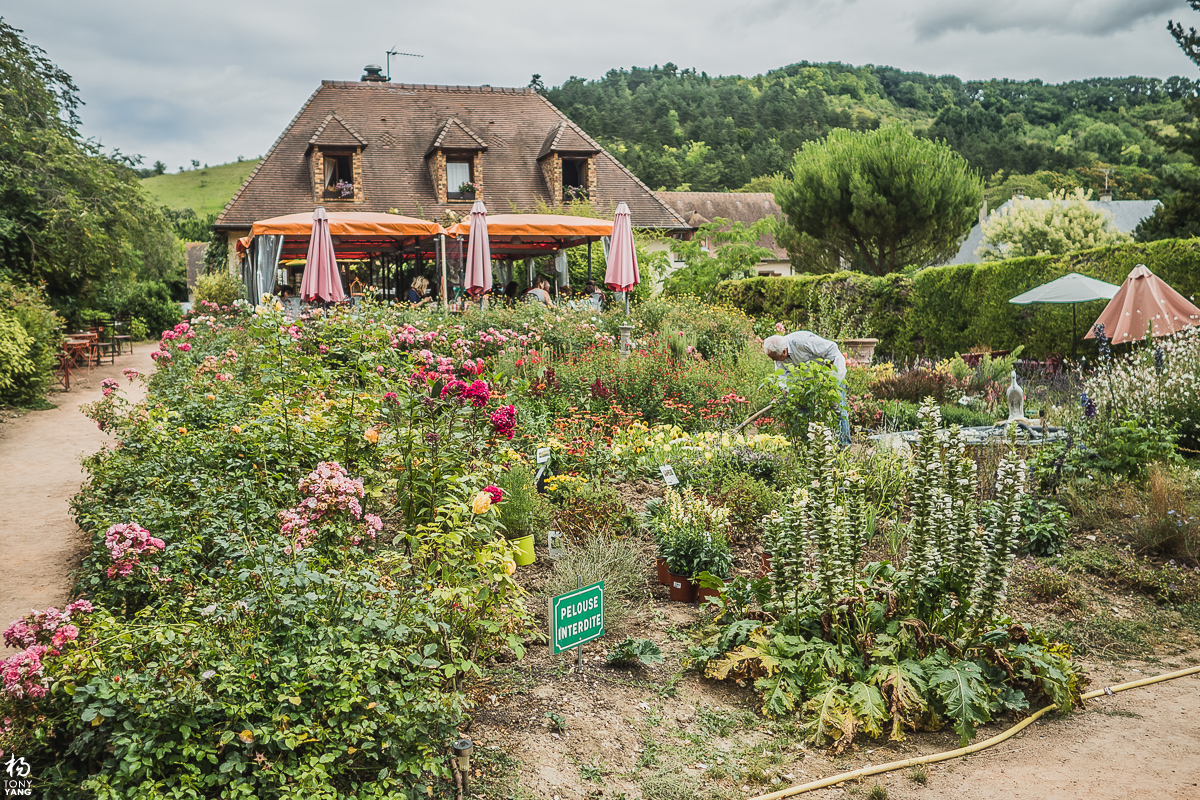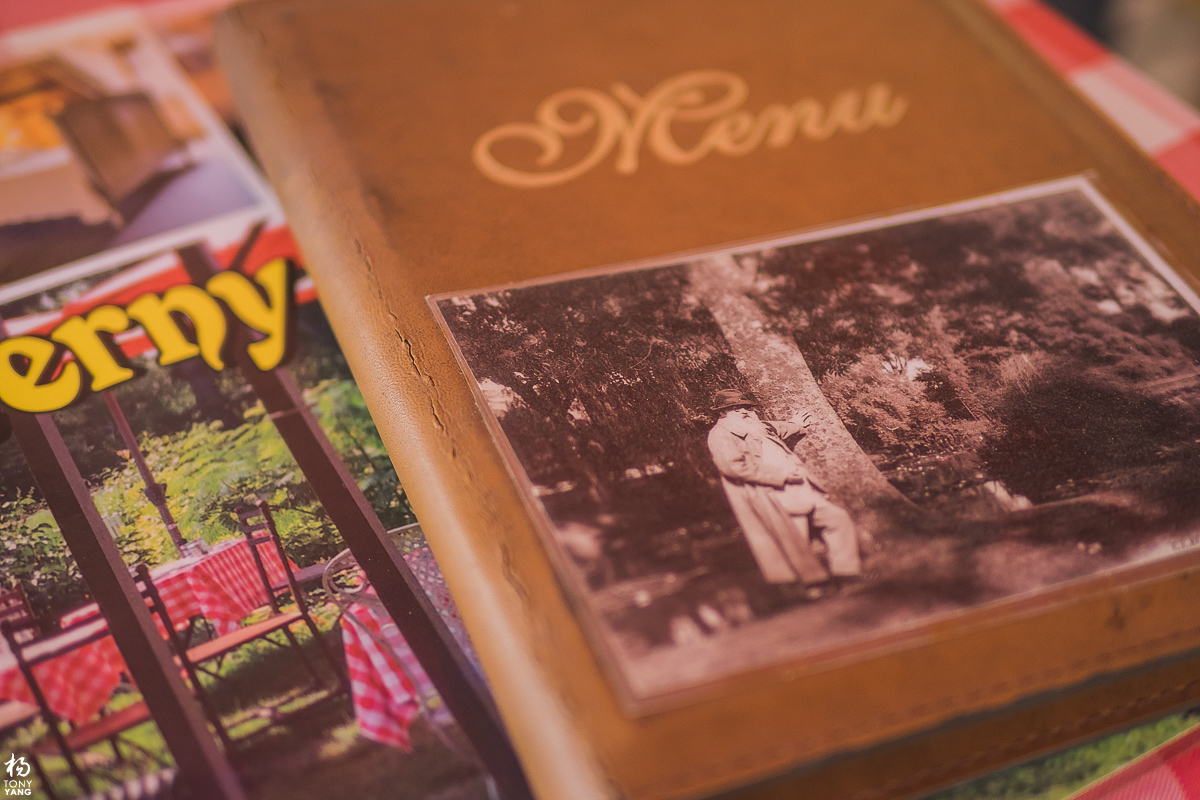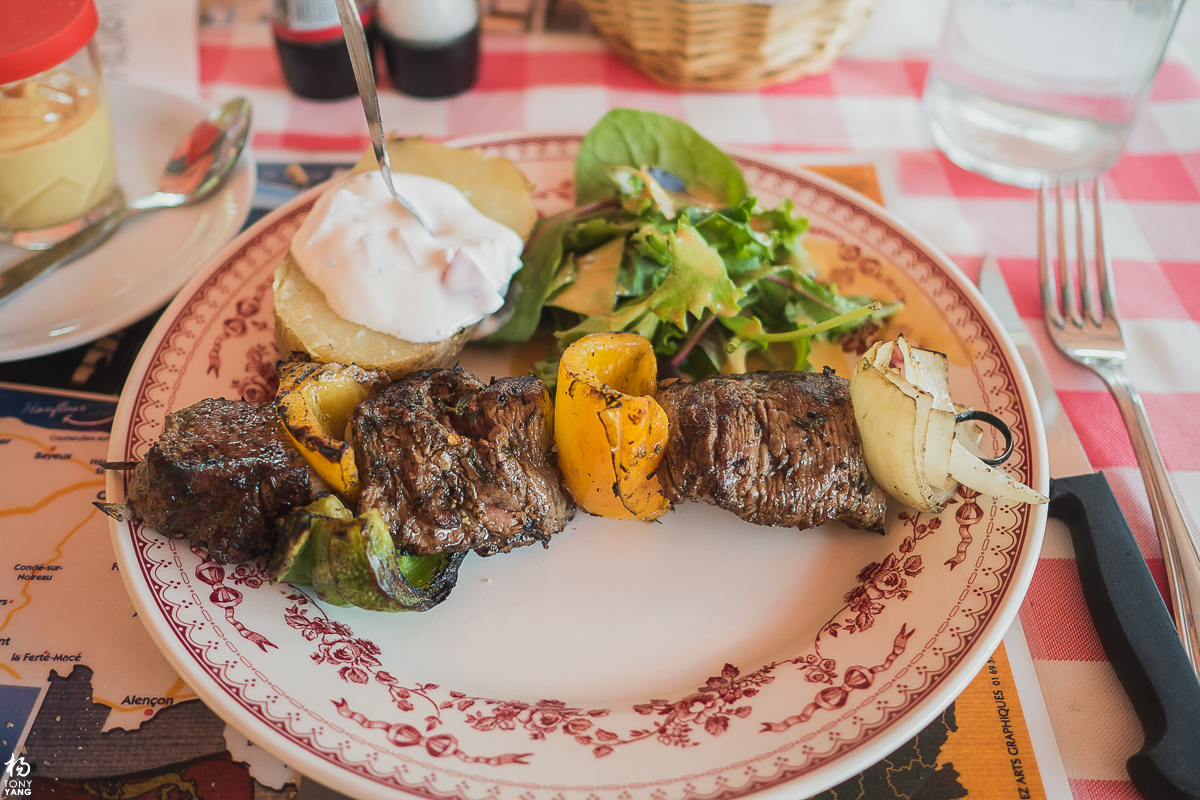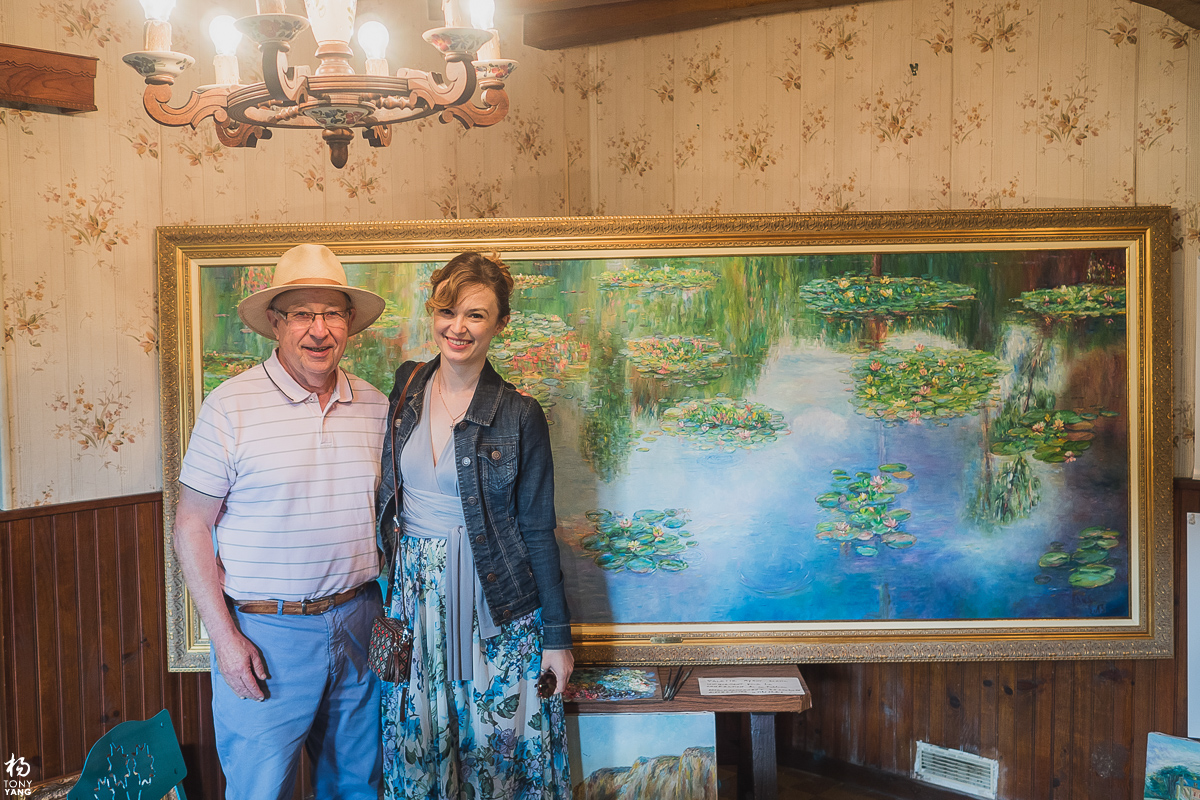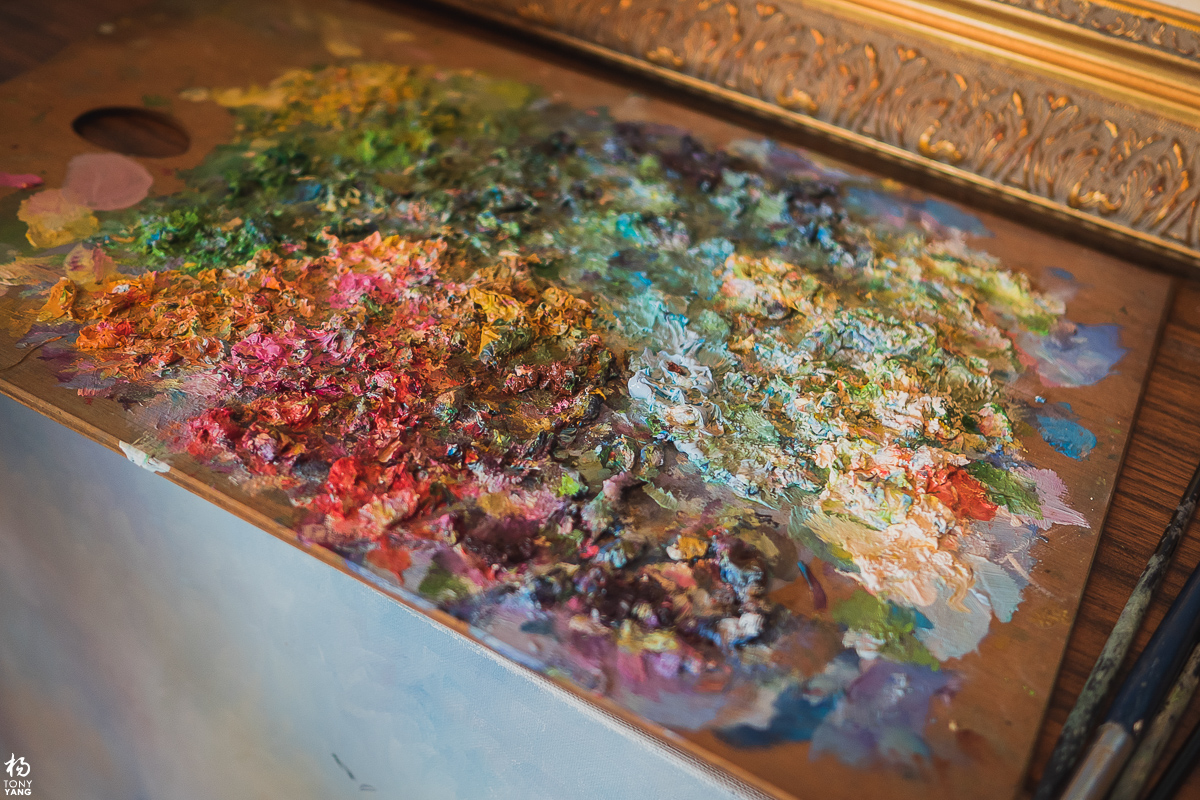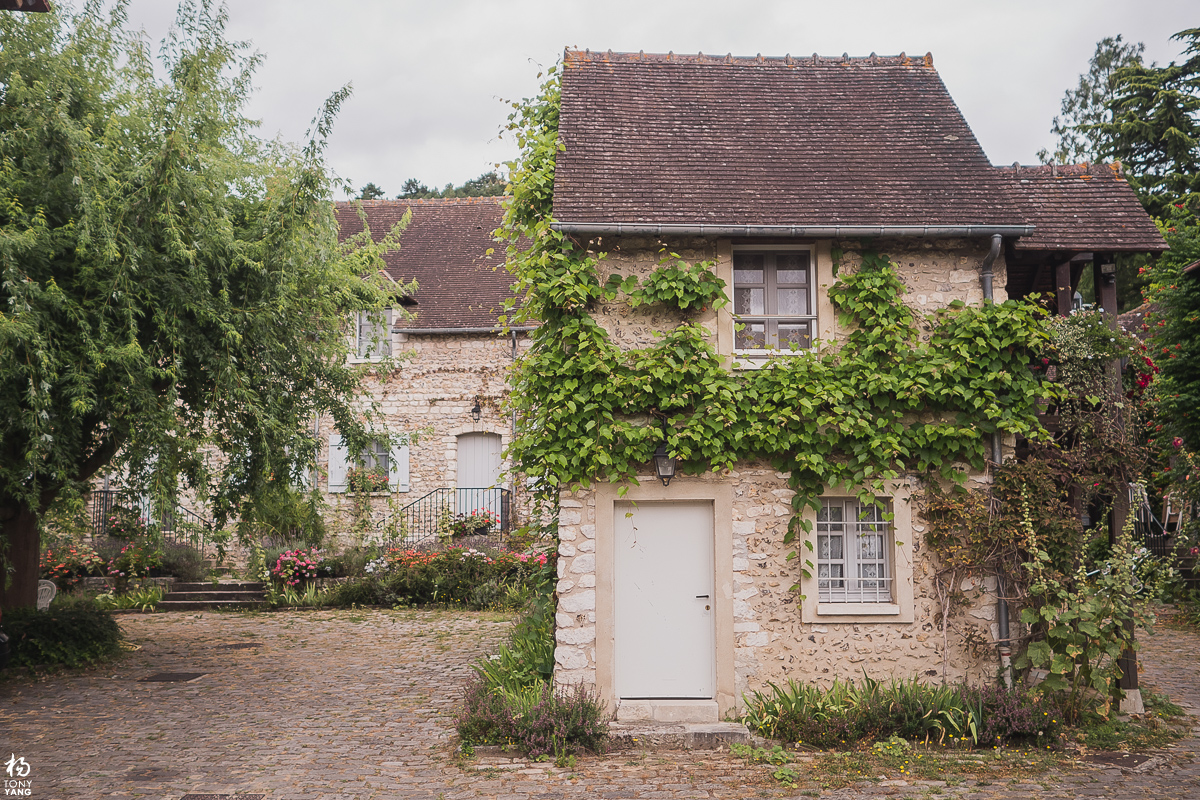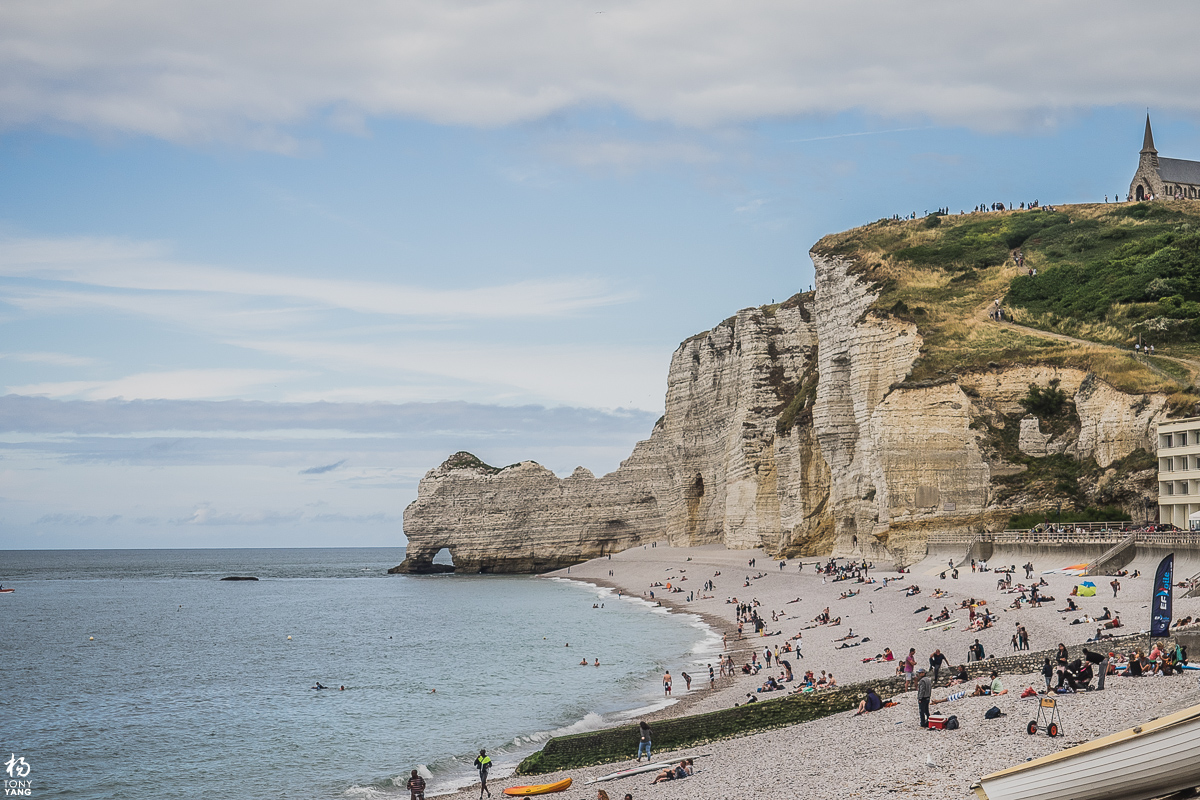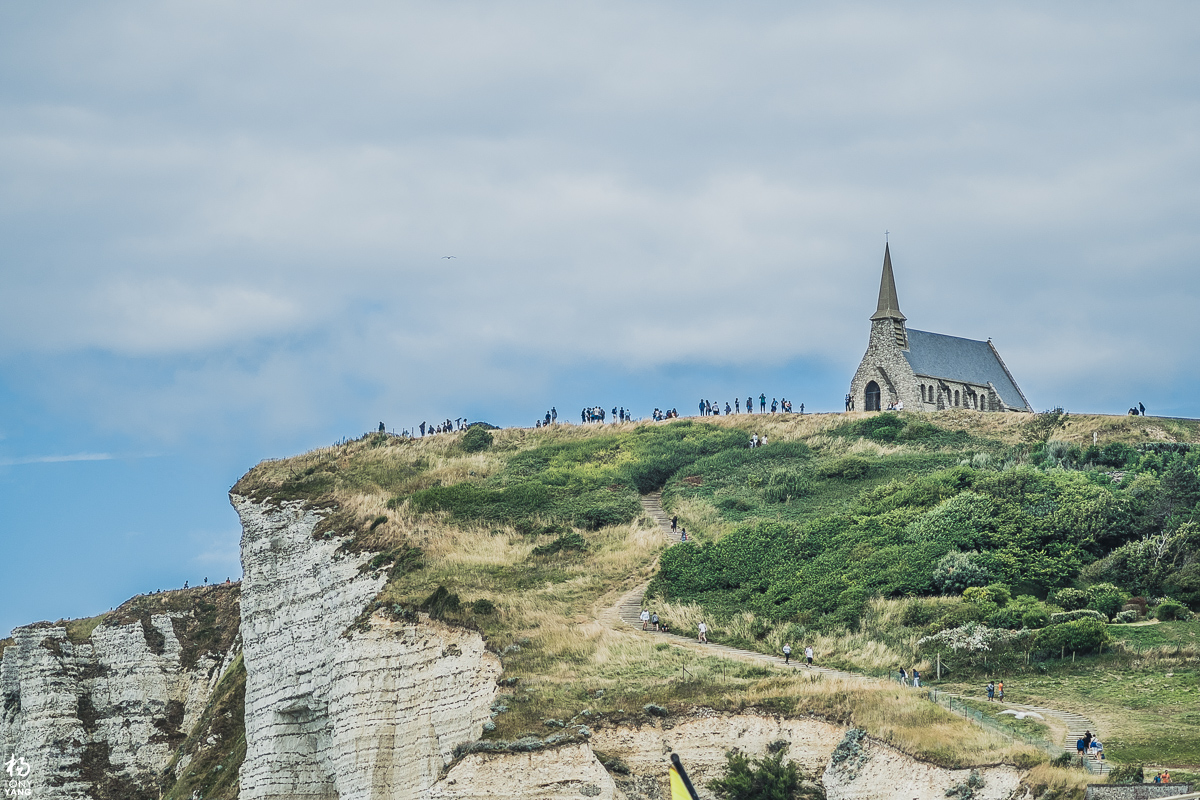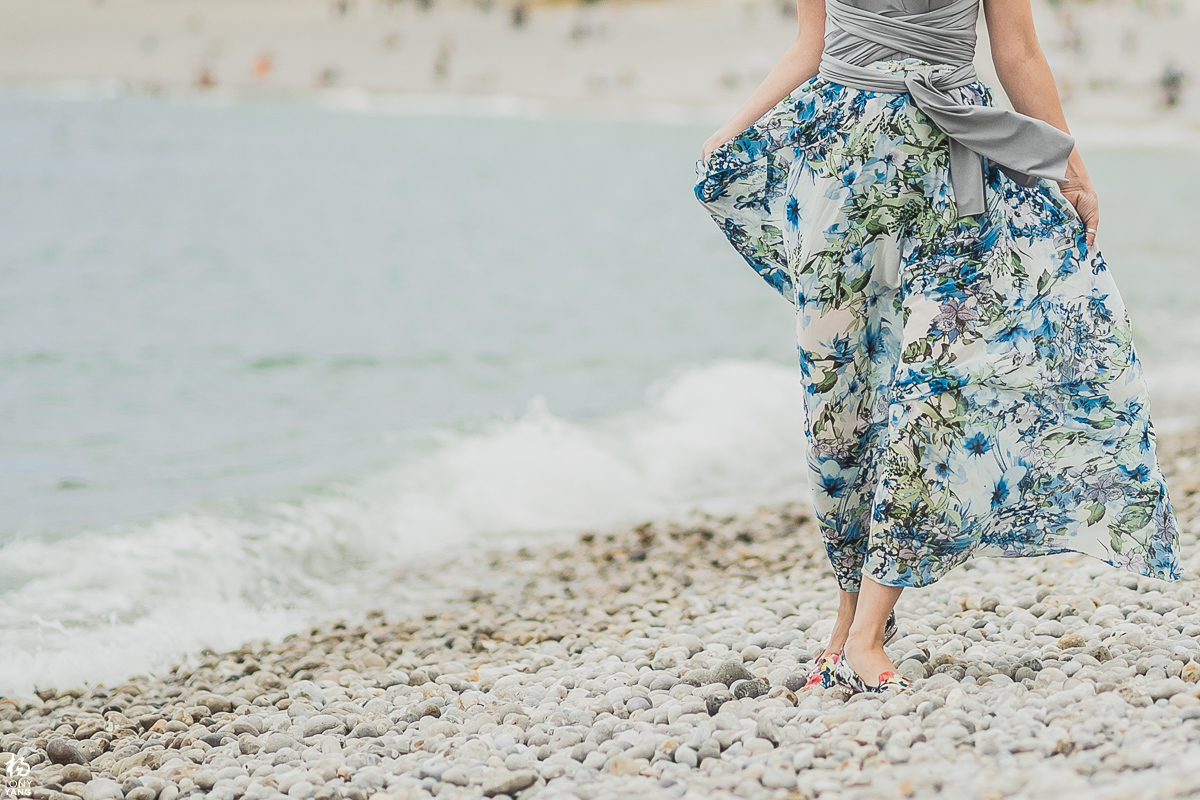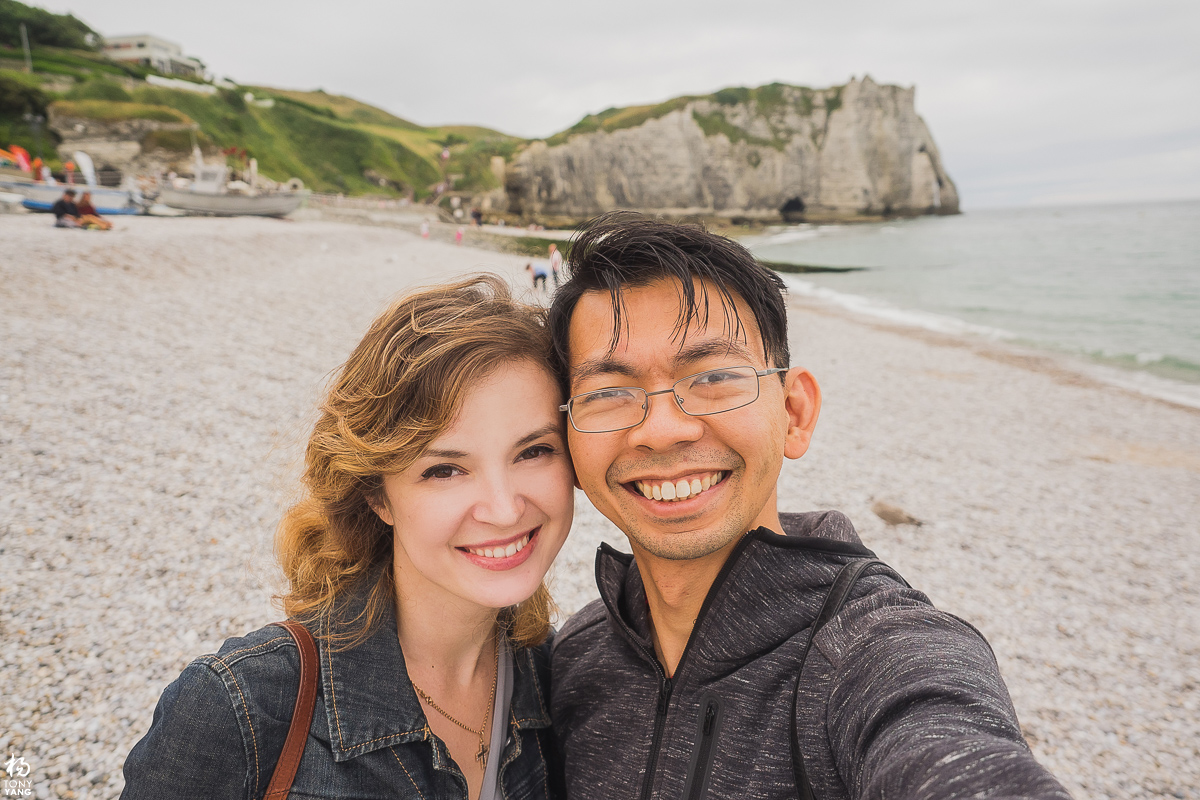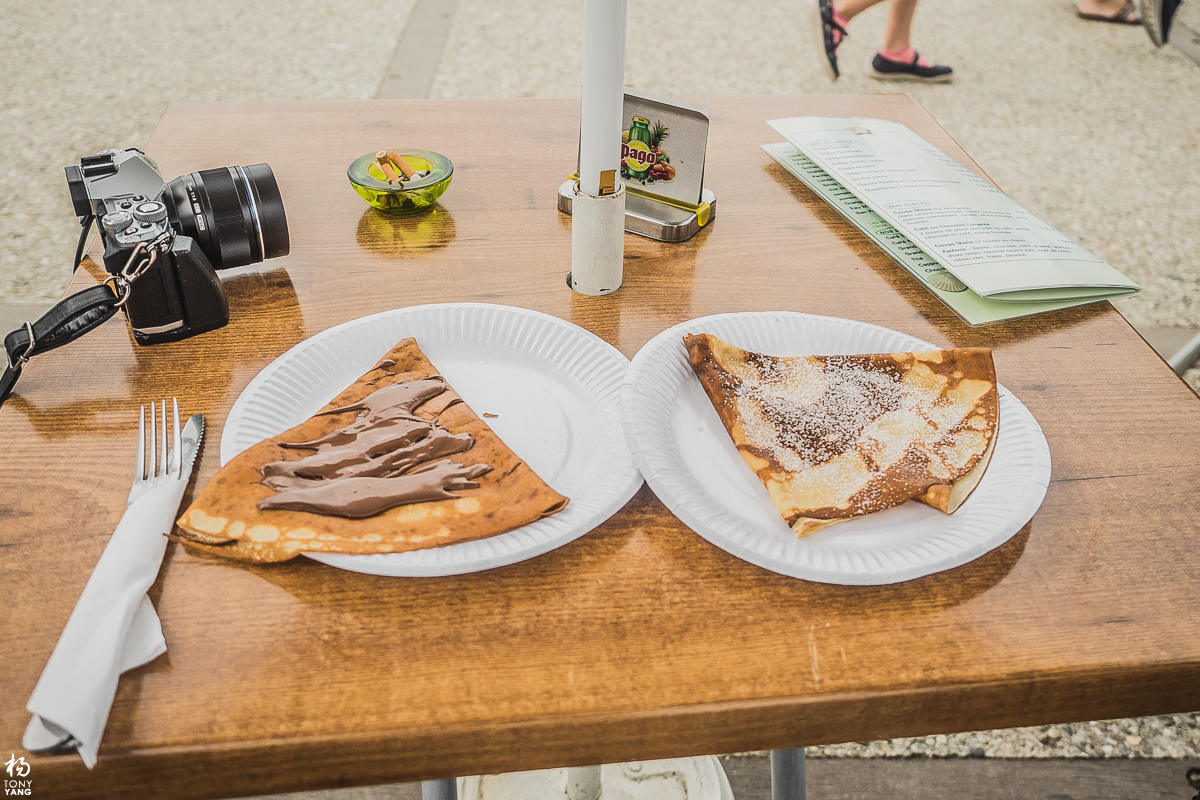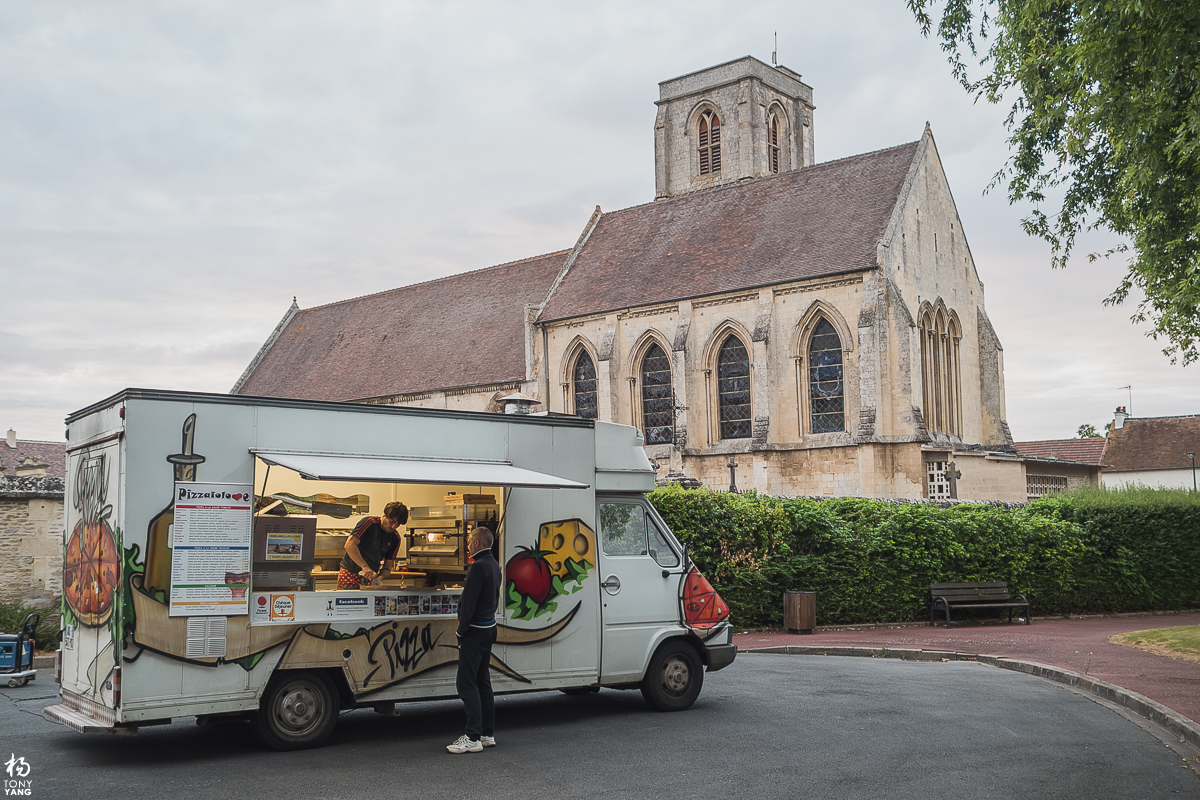 Thanks to the suggestions of Pinterest, we went to see Mont Saint-Michel, but only from a distance. We knew that the closer we got, the more the view would be lost and we'd only be stuck under more touristy shops. A view of the castle from a distance with sheep was plenty. We've always been a fan of Best Western hotel chains, and the Best Western Hotel Le Moulin De Ducey was a charming little place on the river. French people do make their mussel dishes very well!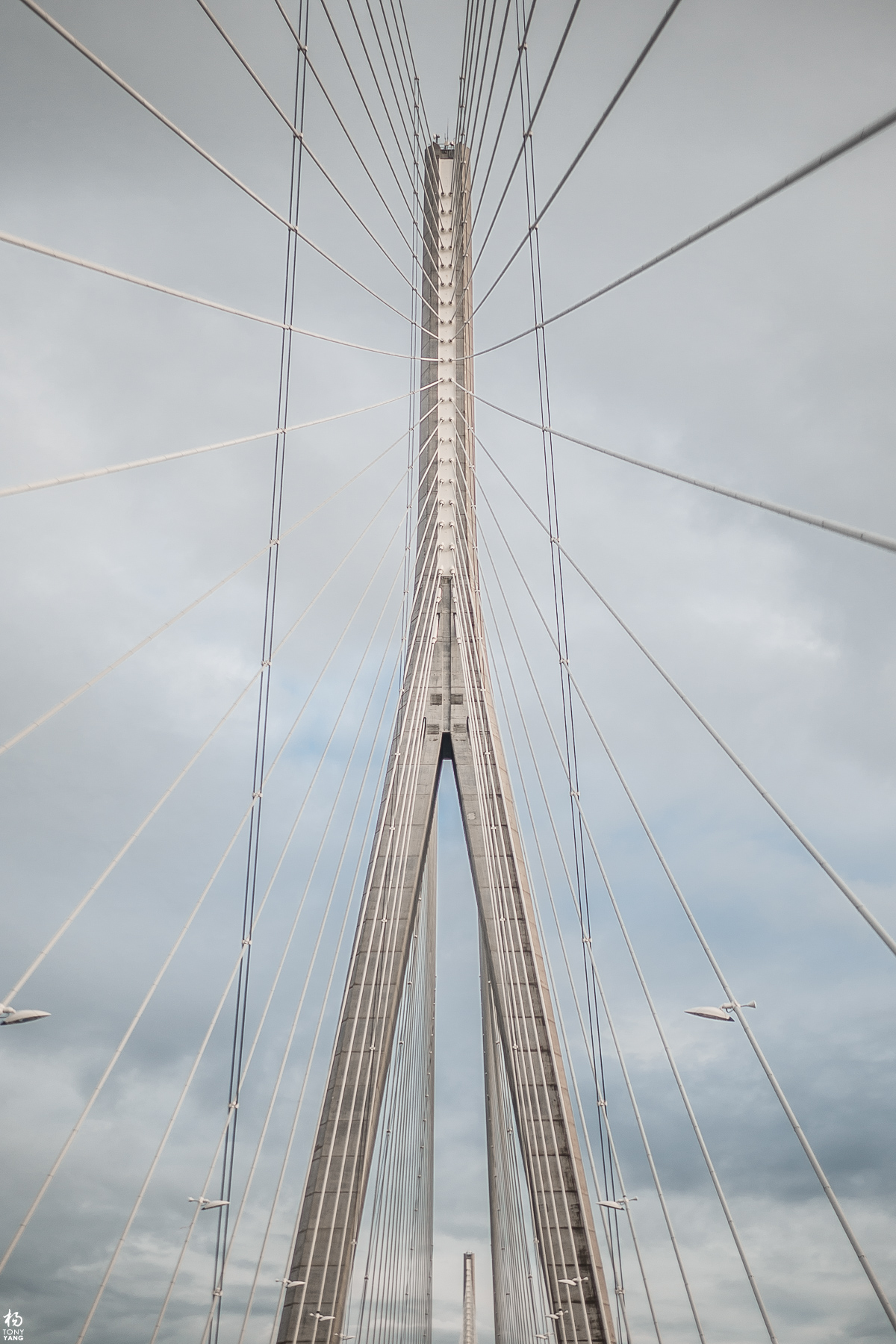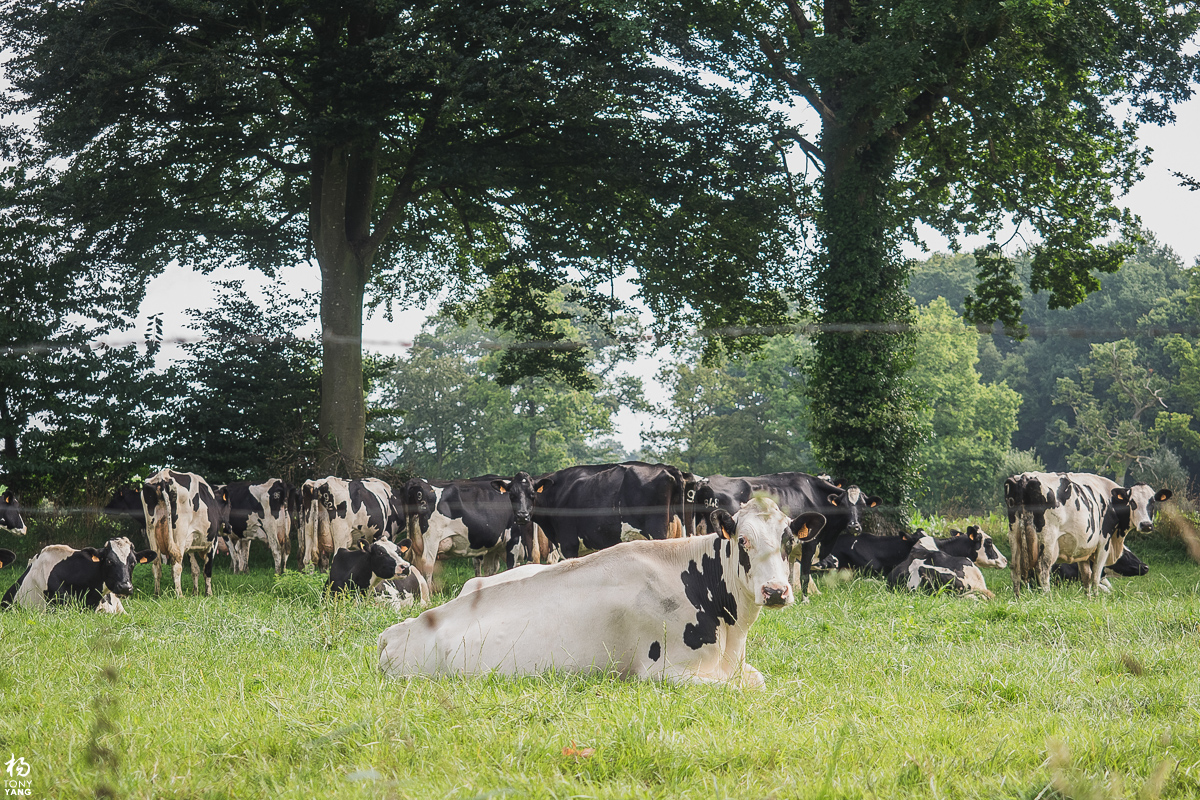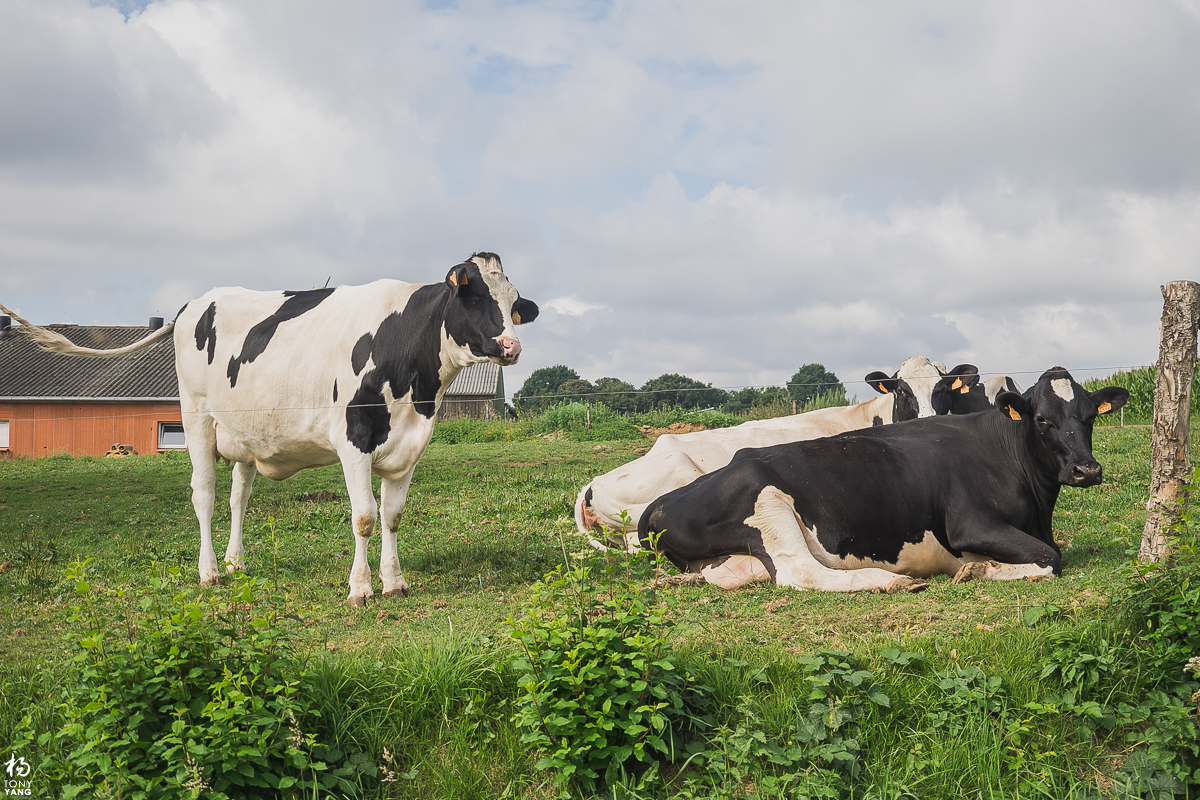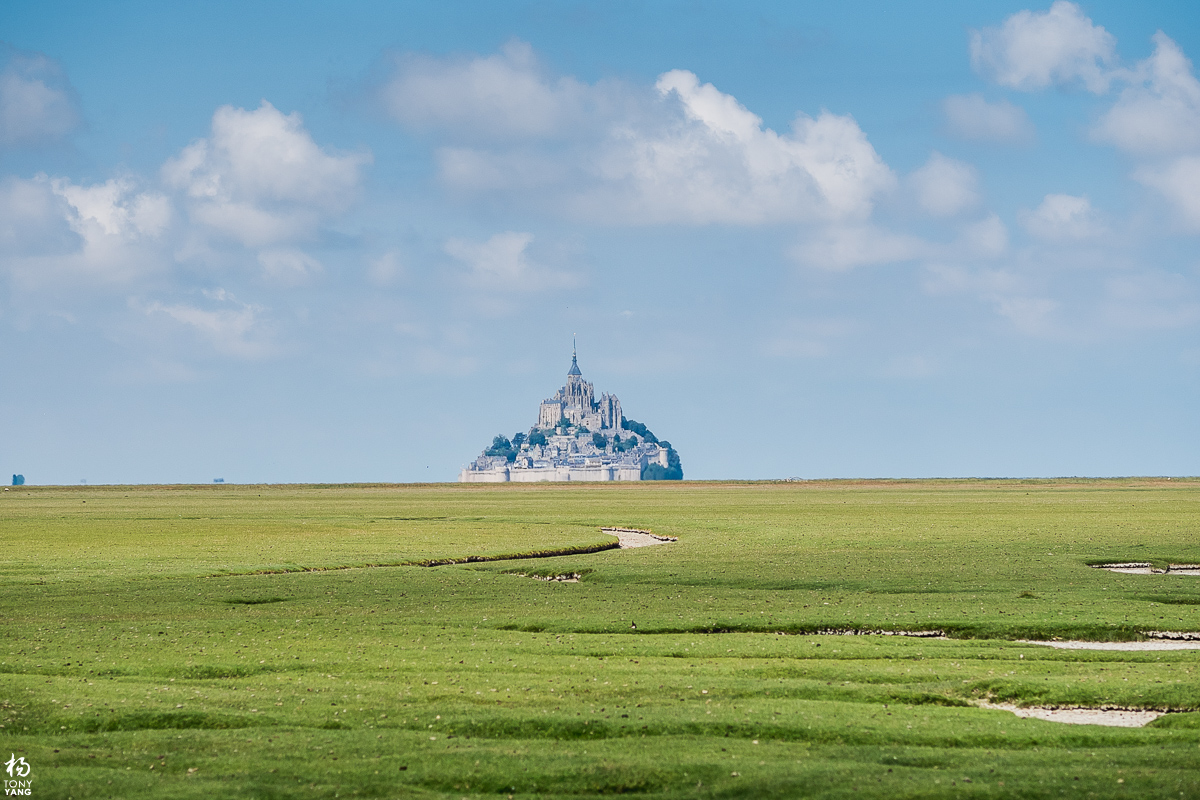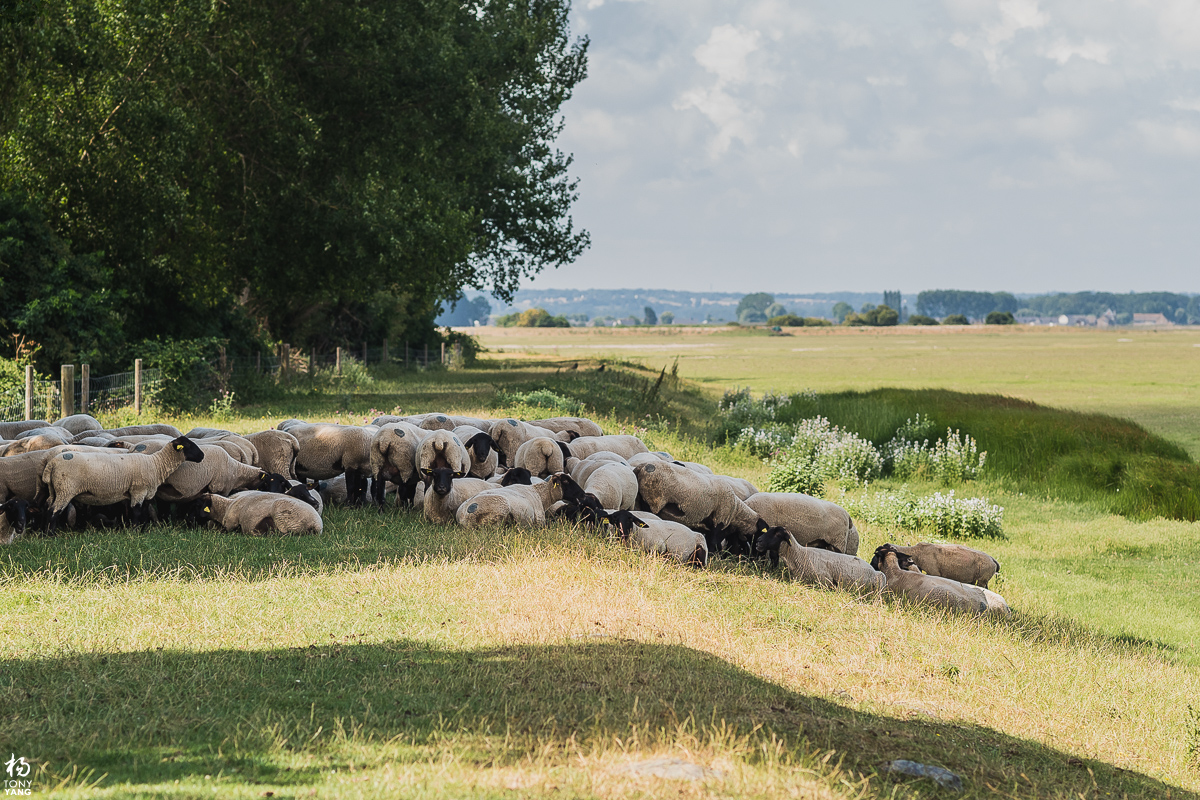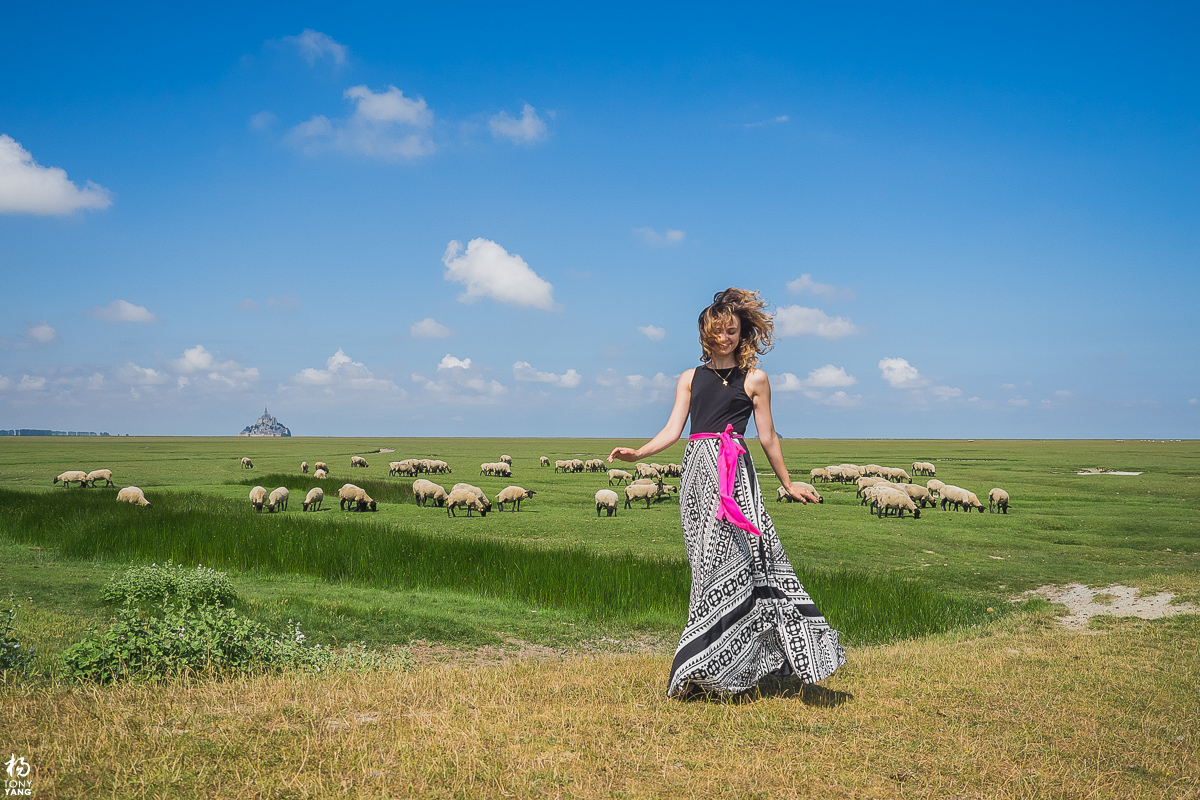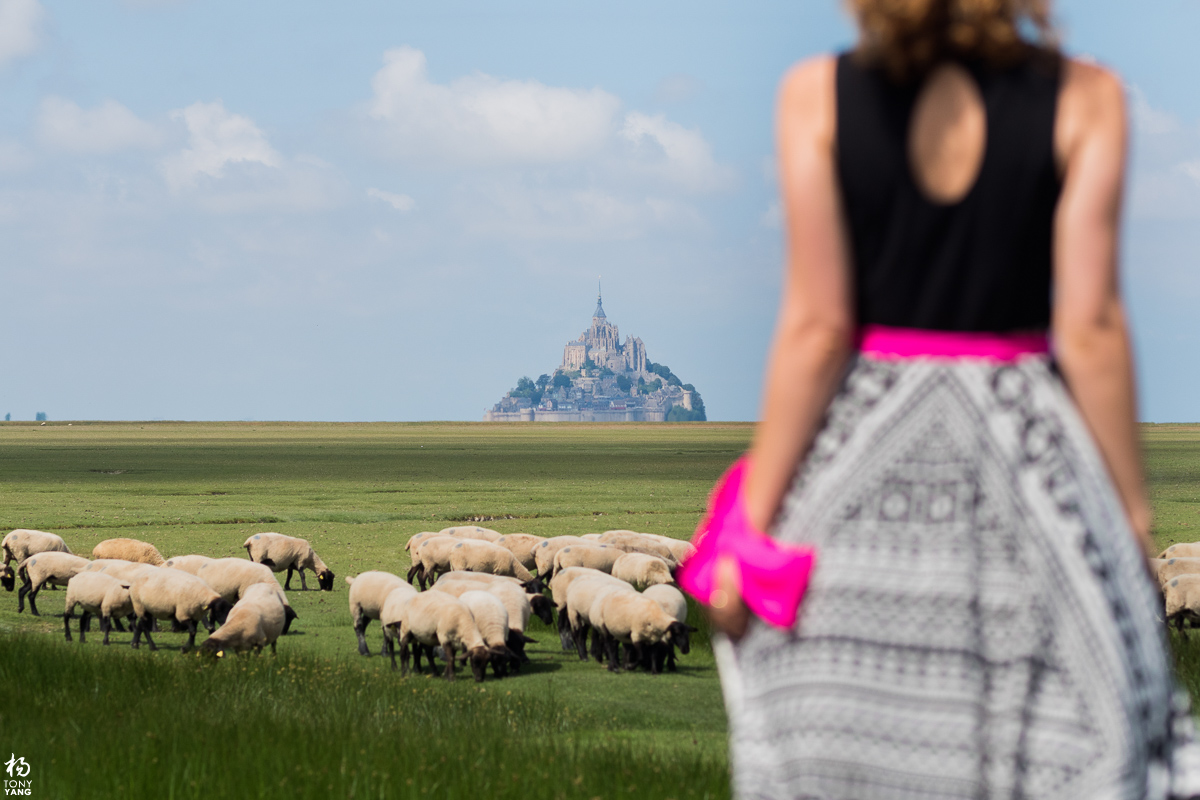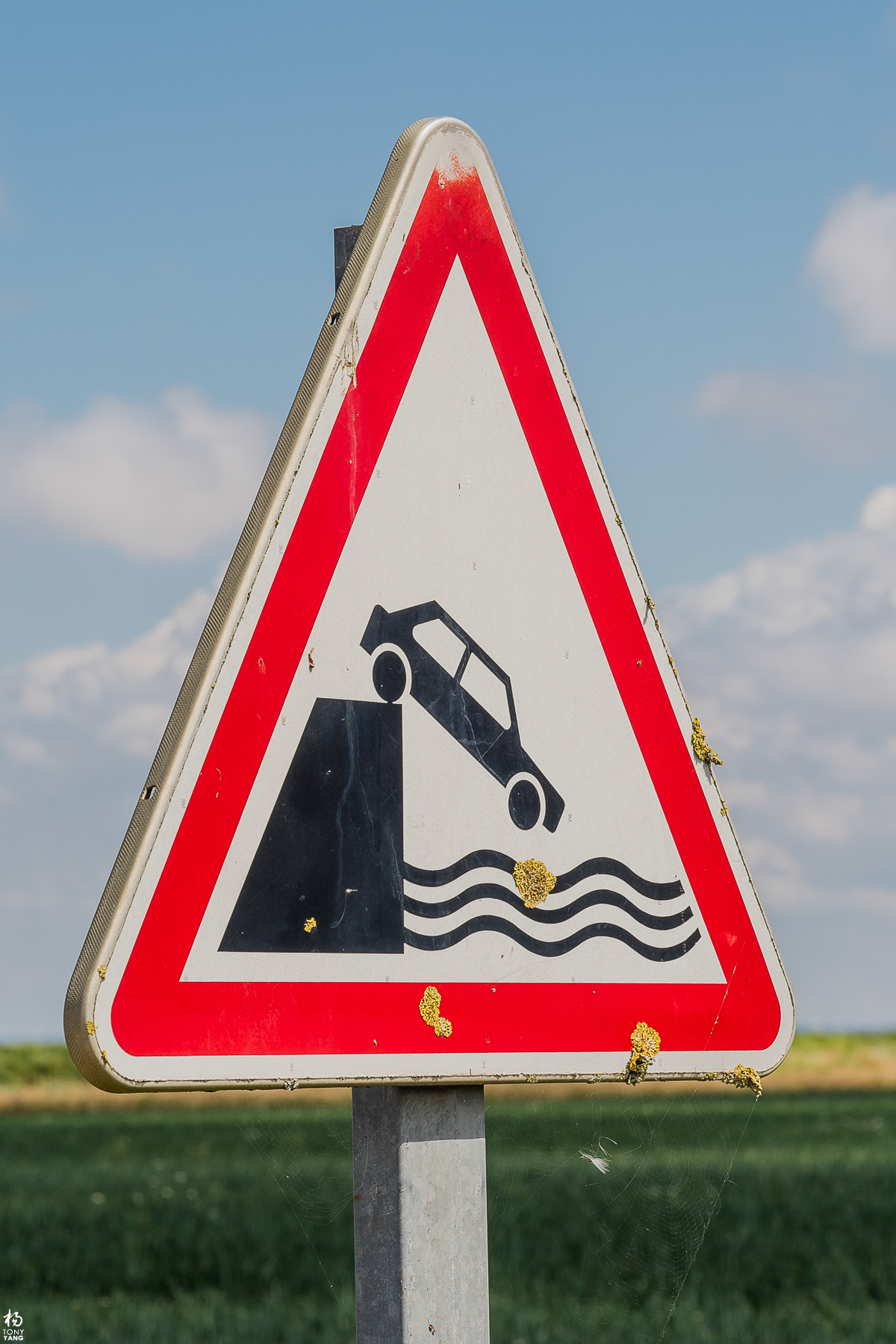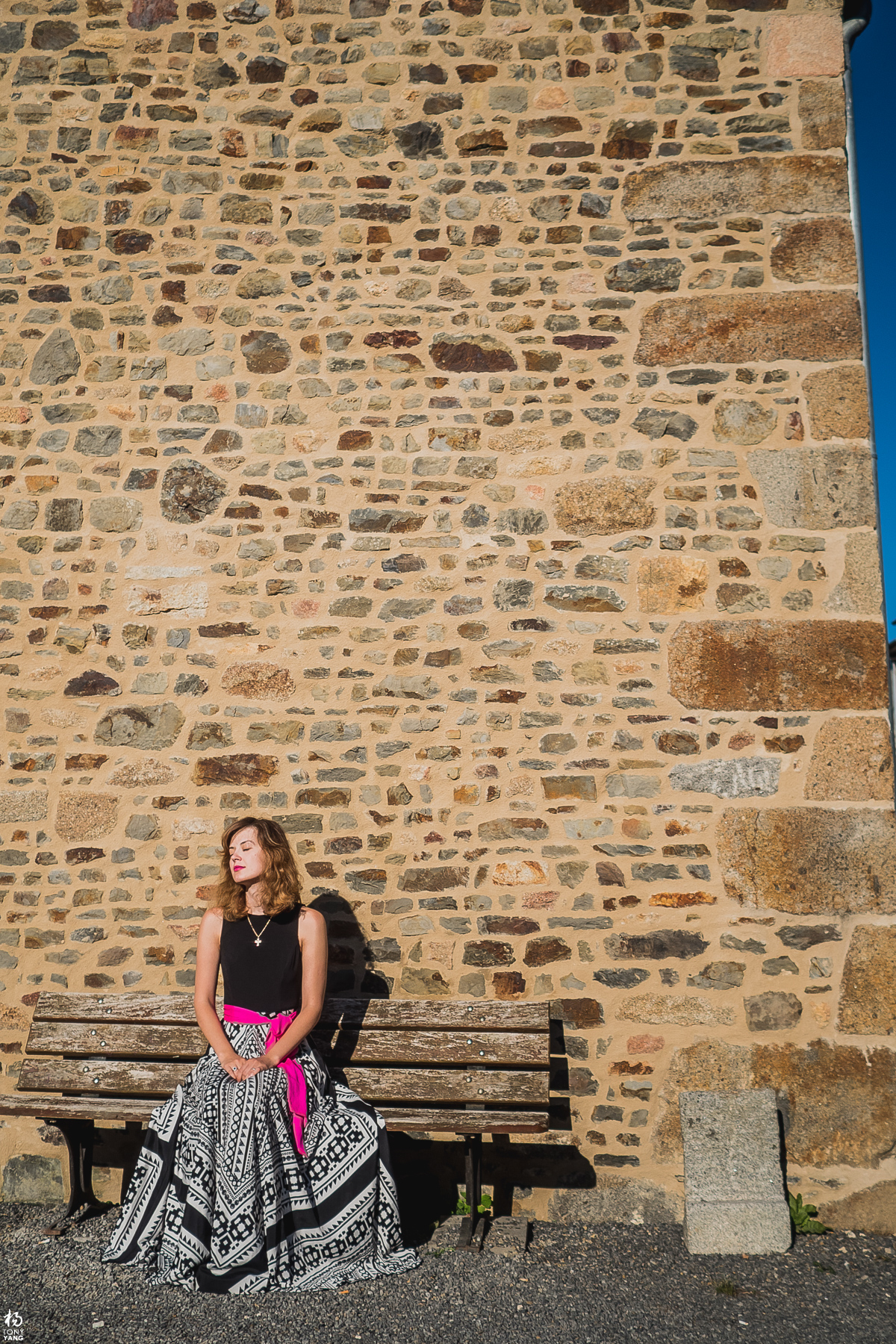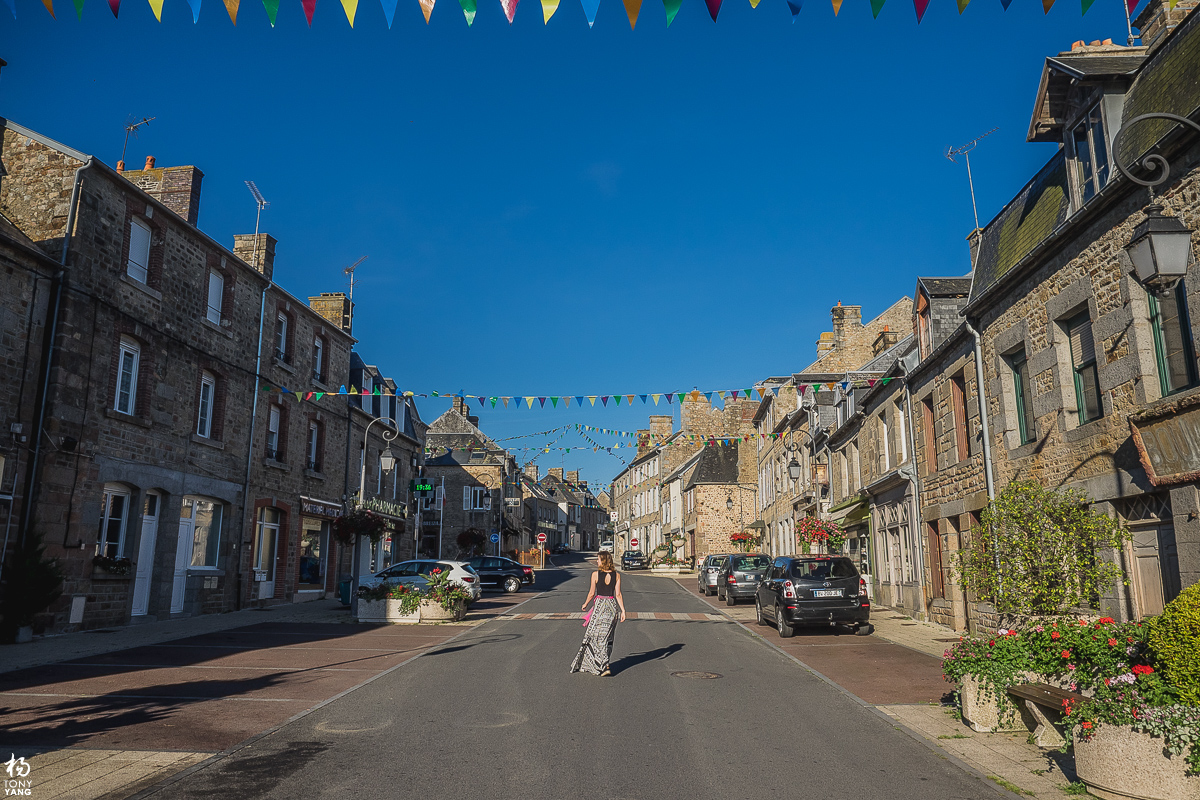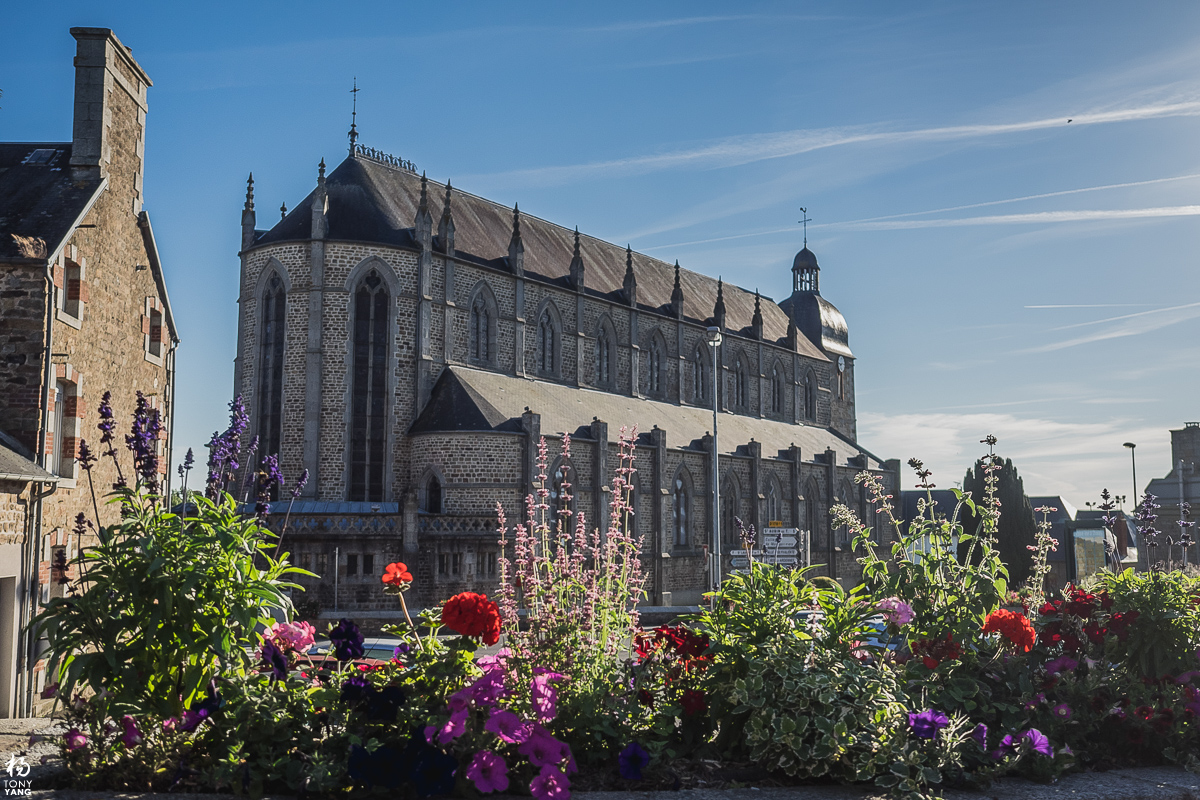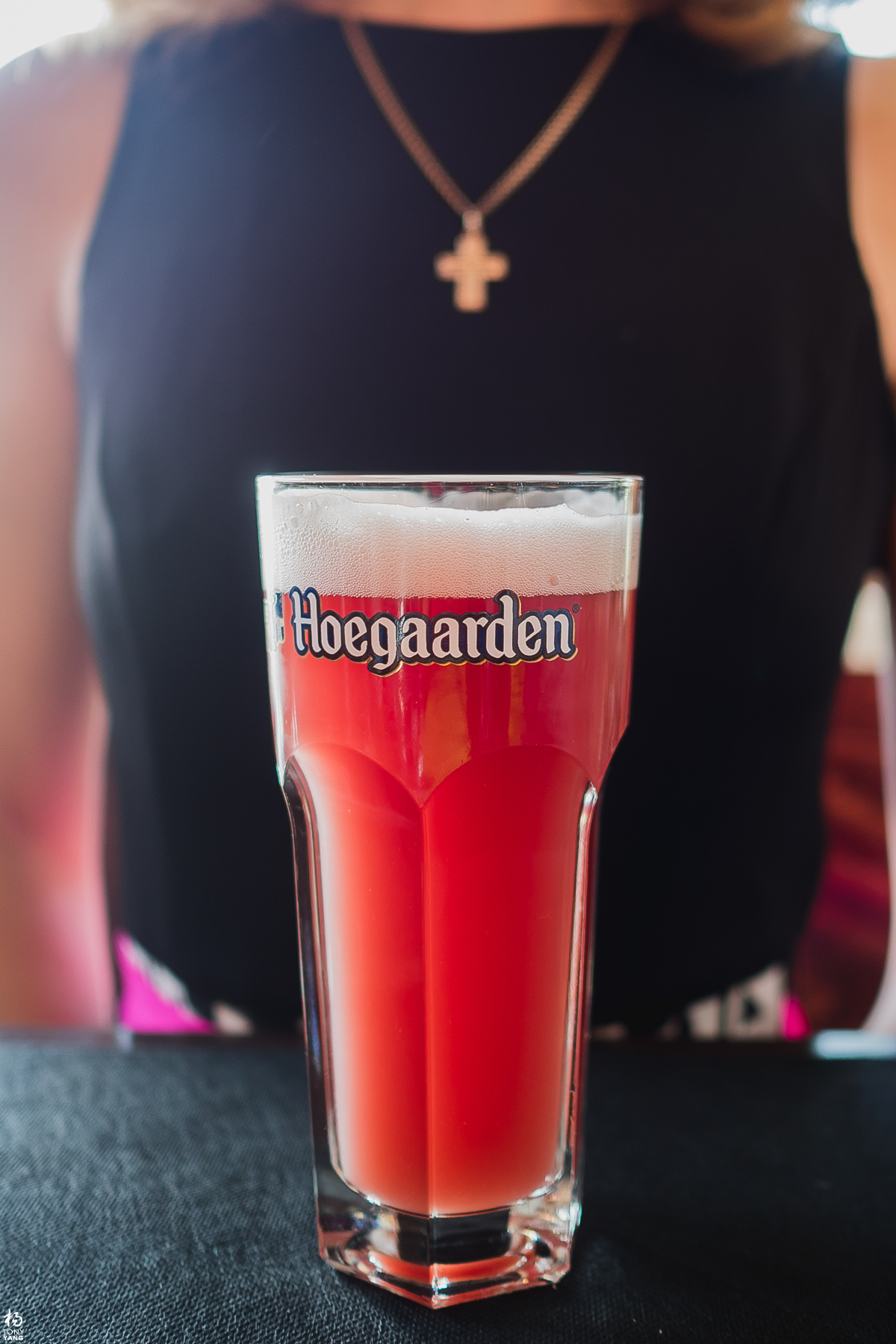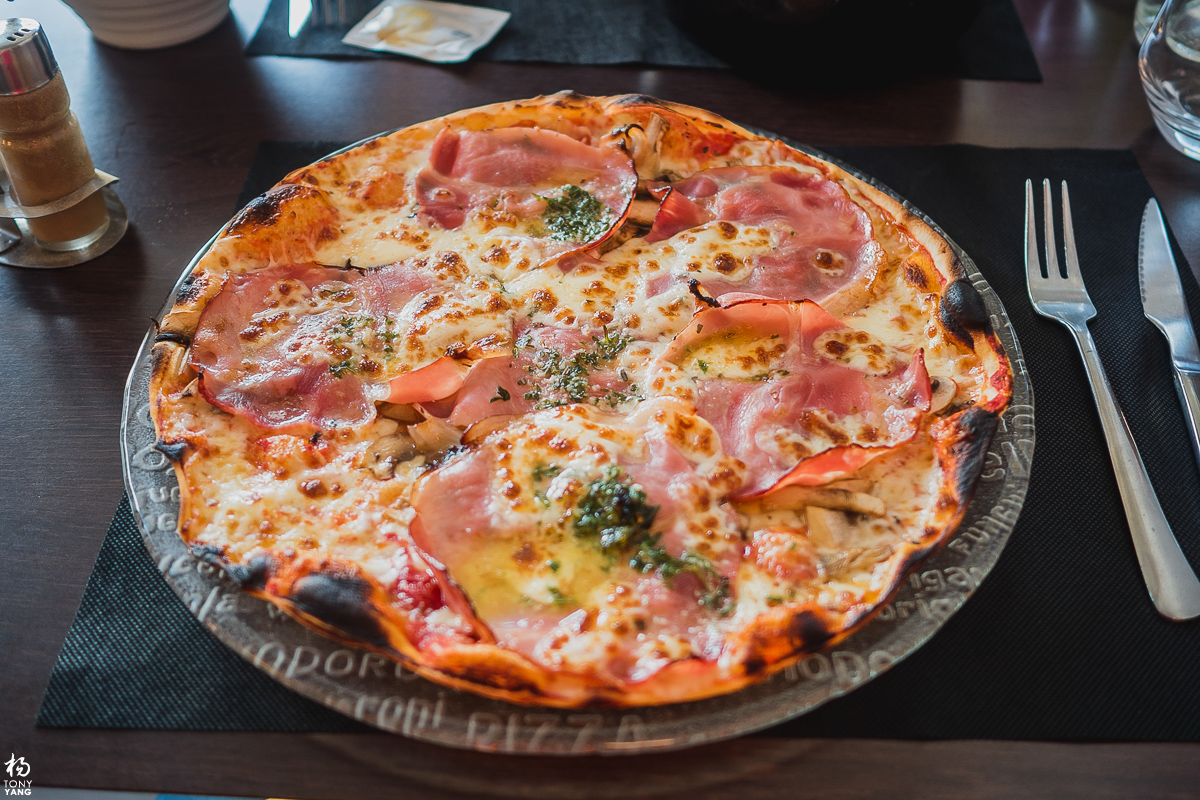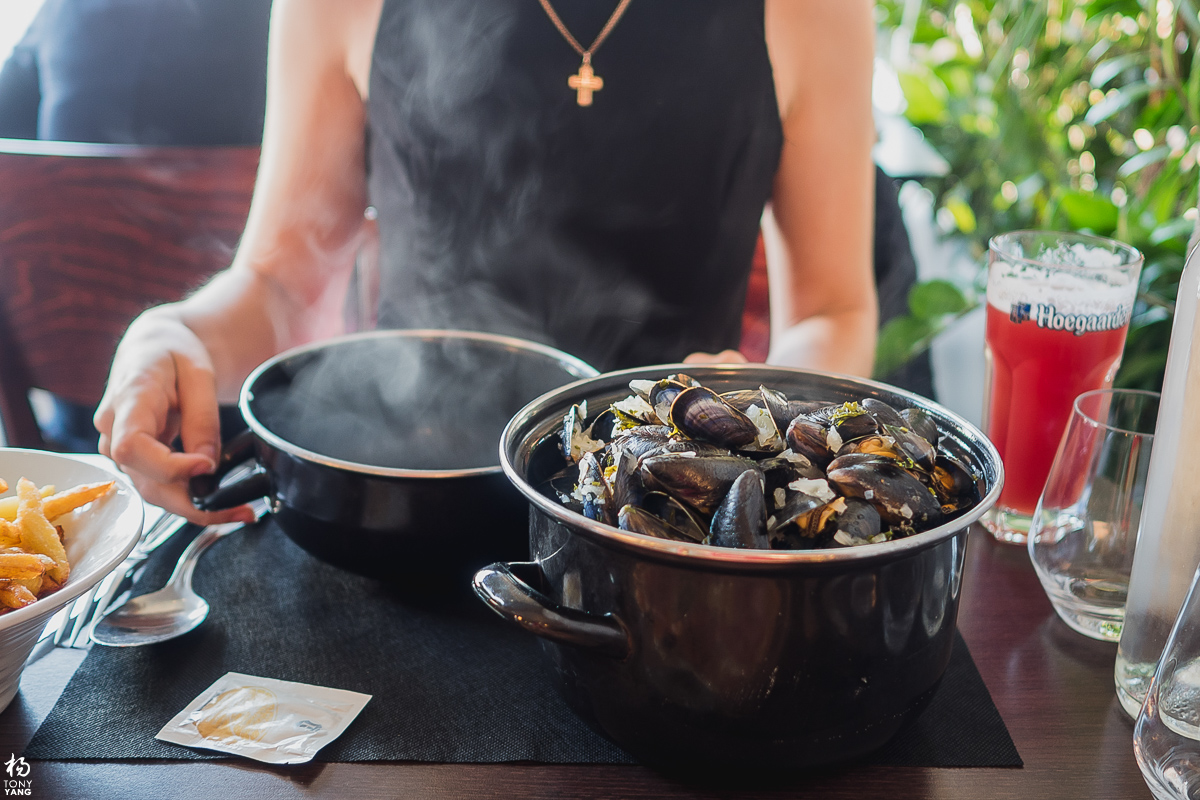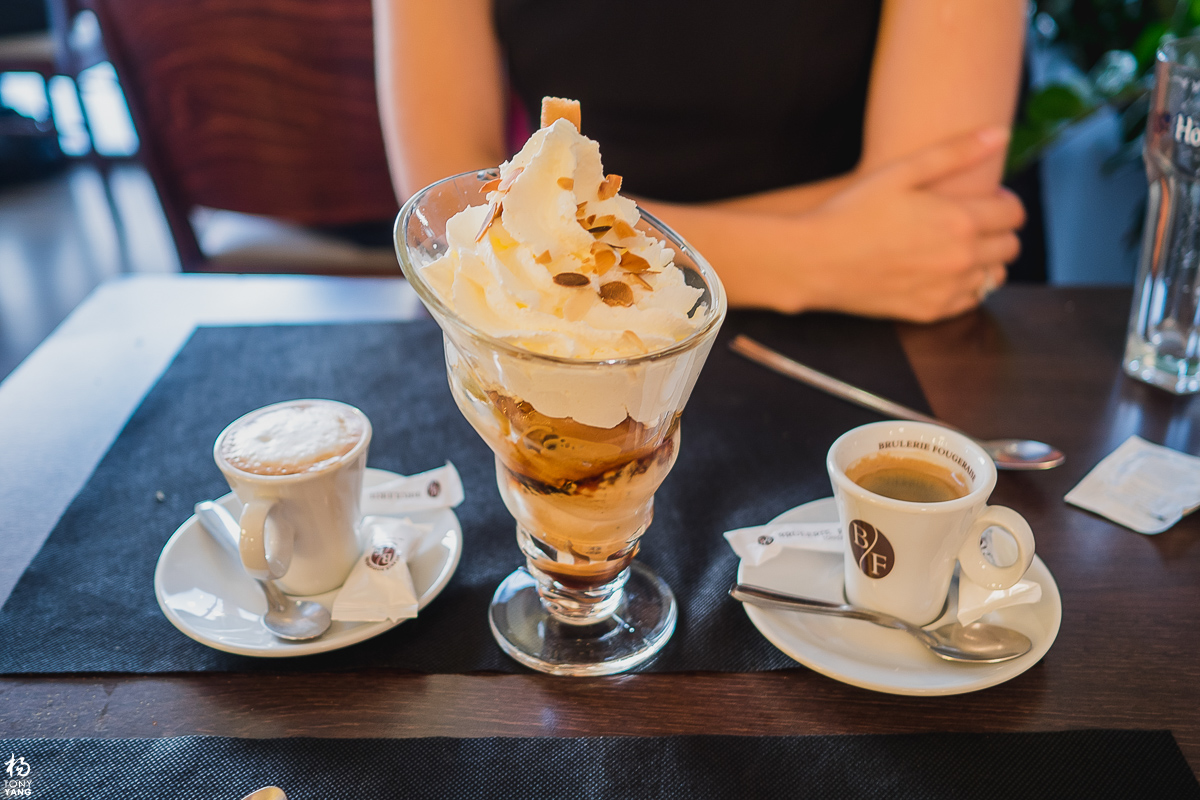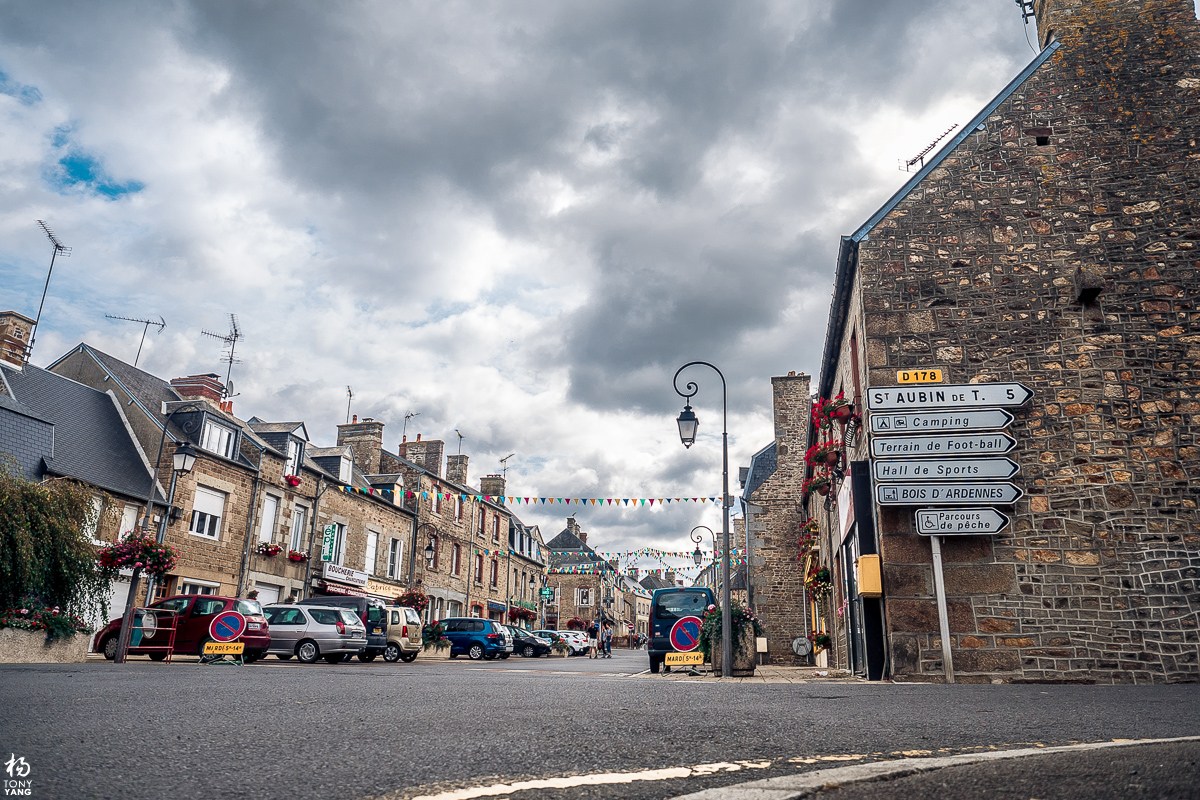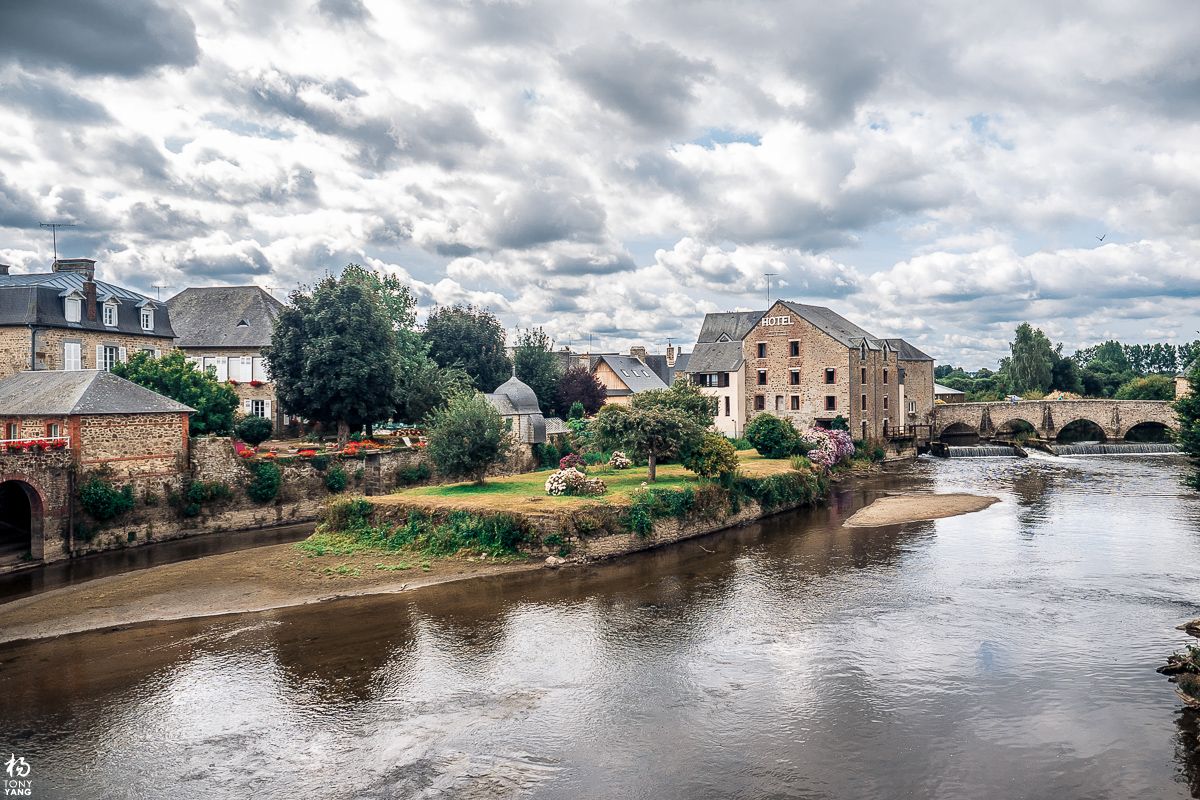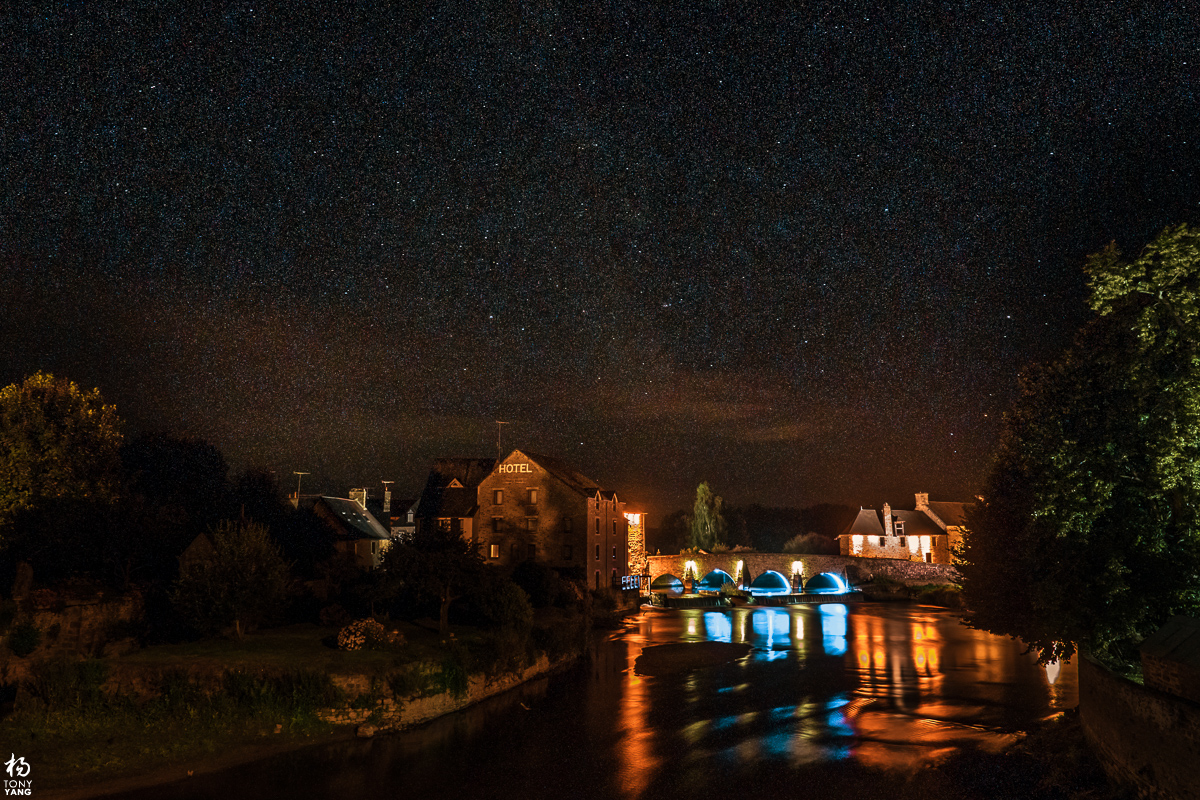 As I mentioned before, Rouen left a great impression on us the first time that we decided to go back for another visit before we headed towards Paris. We were in the major tourist areas in Paris and surprisingly it was a lot more fun than the rest of the countryside. Perhaps there wasn't as much of a landscape scenery as we had hoped to see. We went to Printemps, which was filled with Mainland Chinese people doing all the shopping, but my wife couldn't resist getting me my very first Tag Heuer as my wedding gift.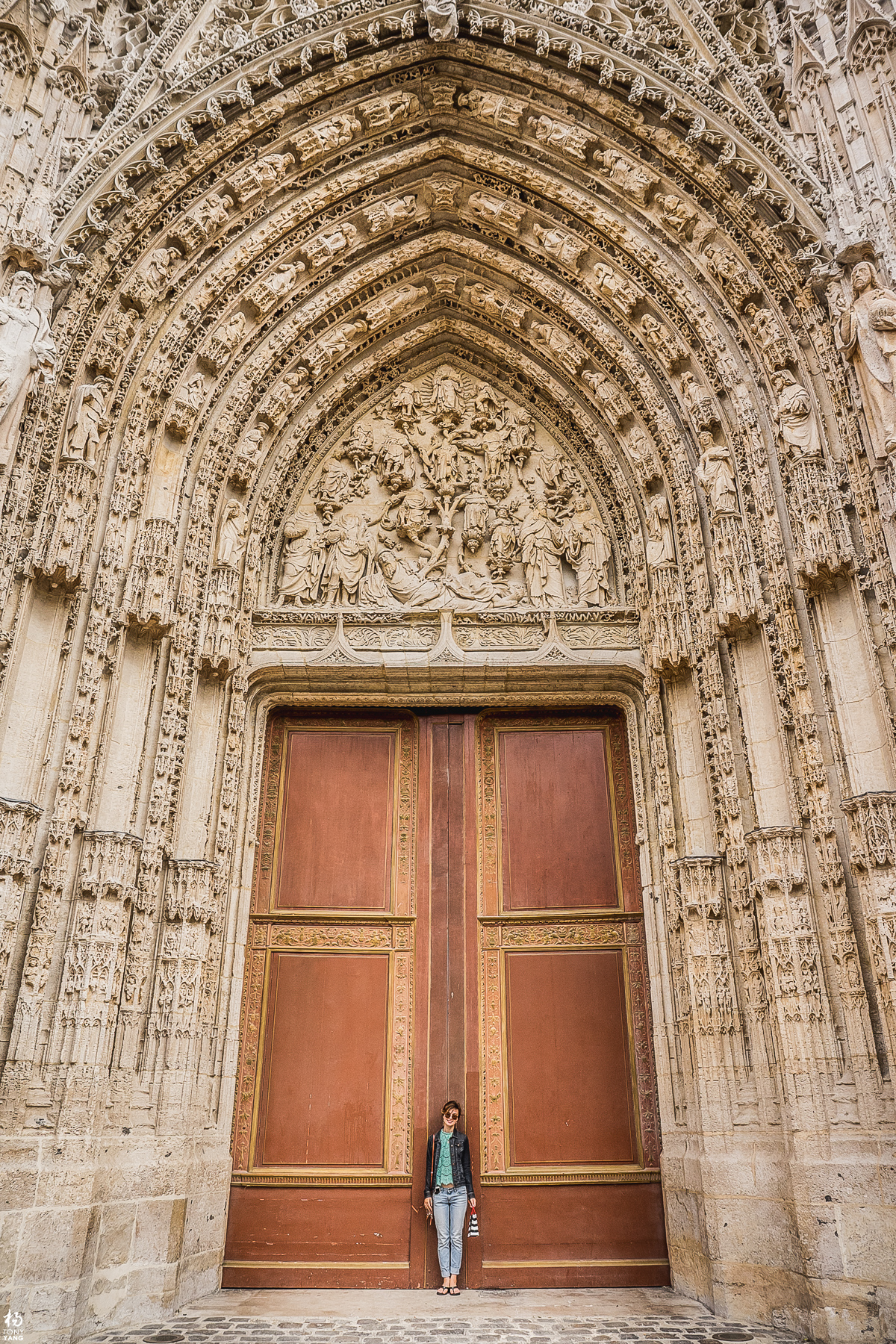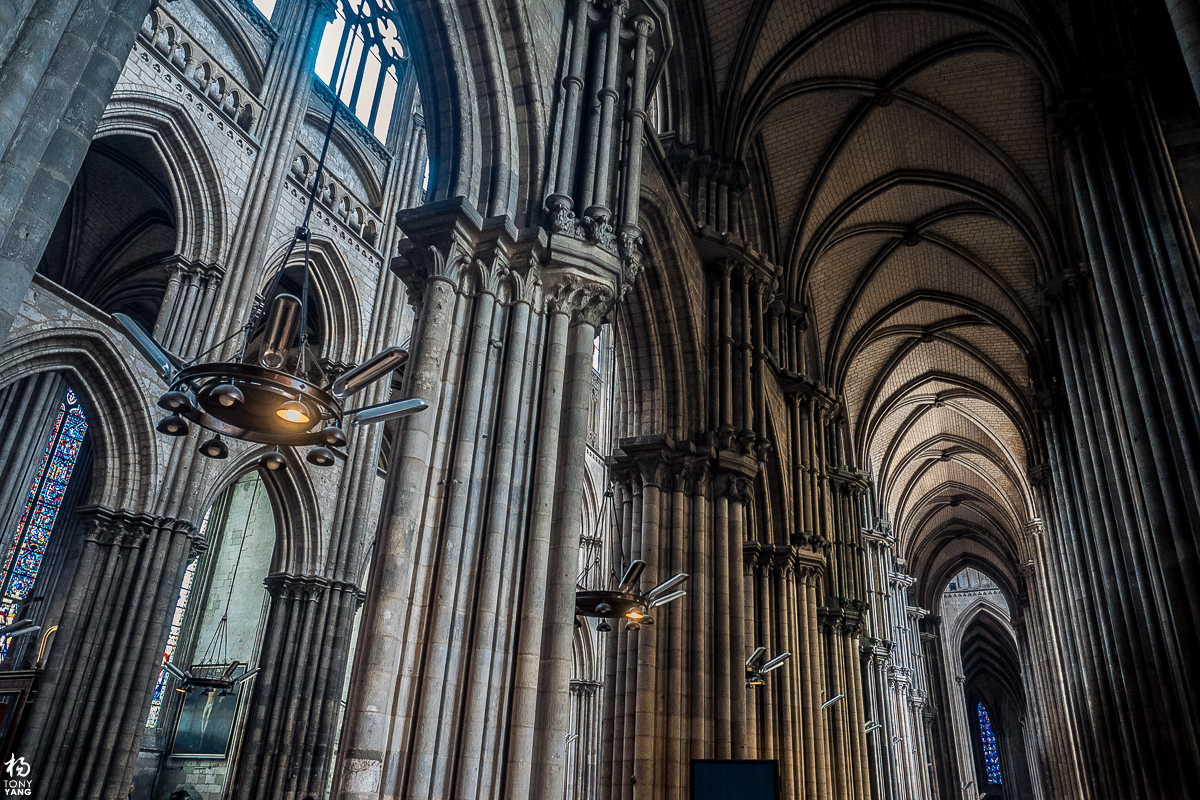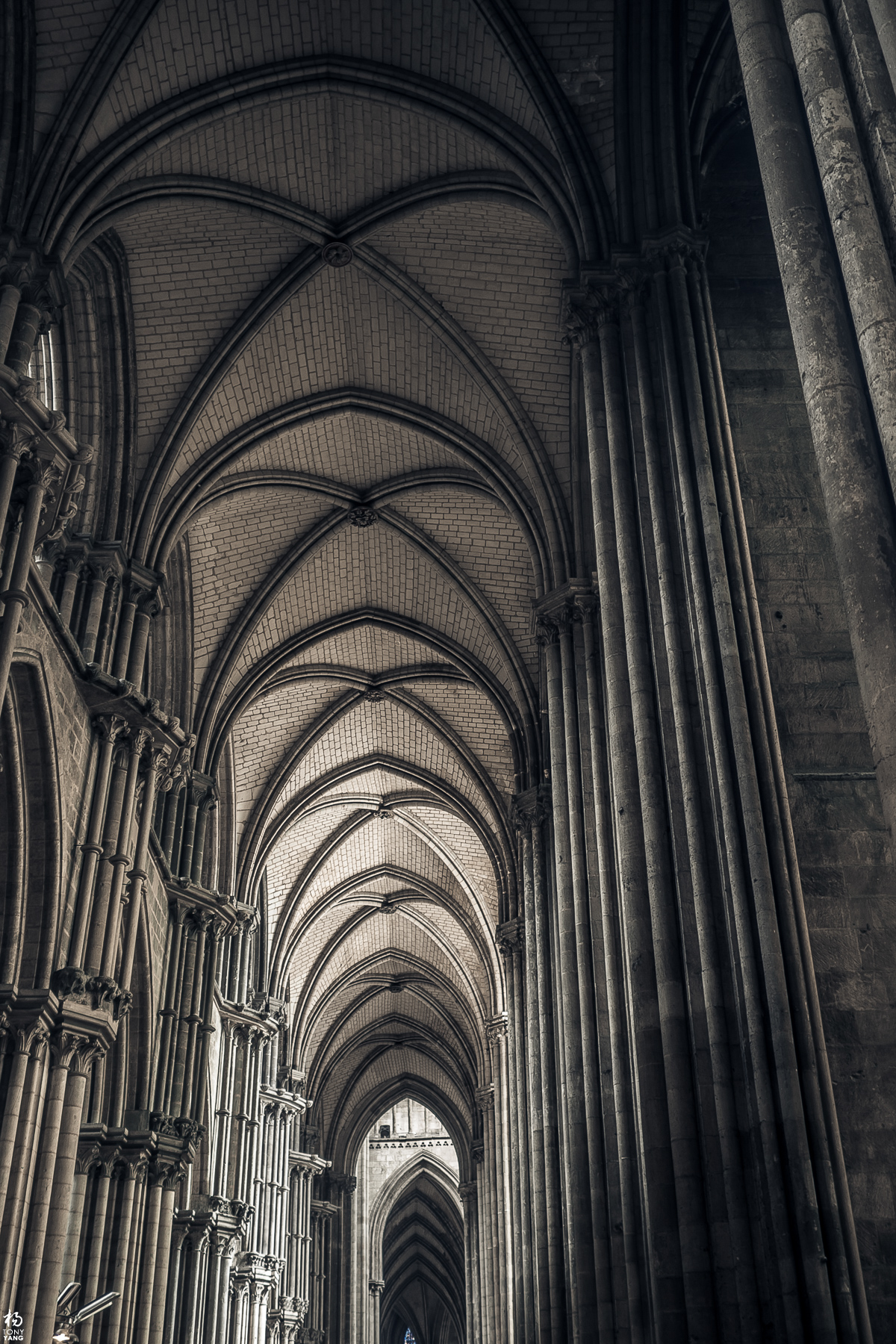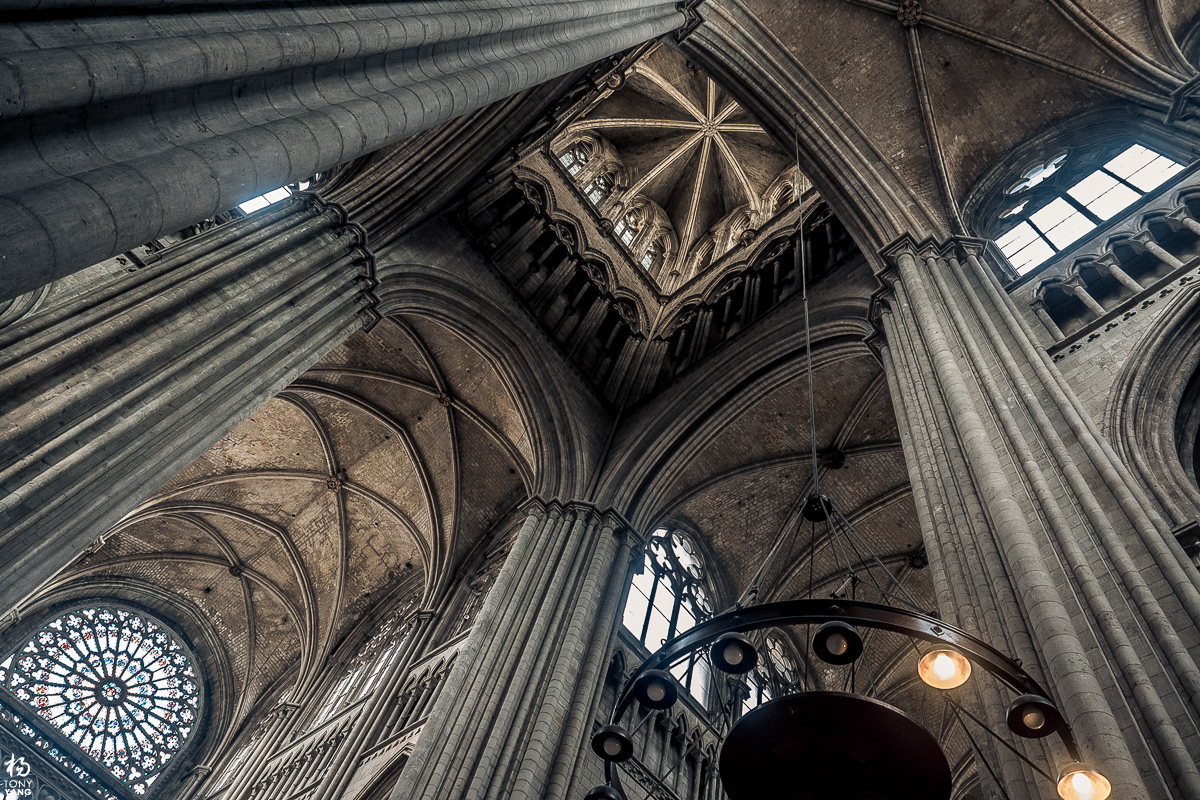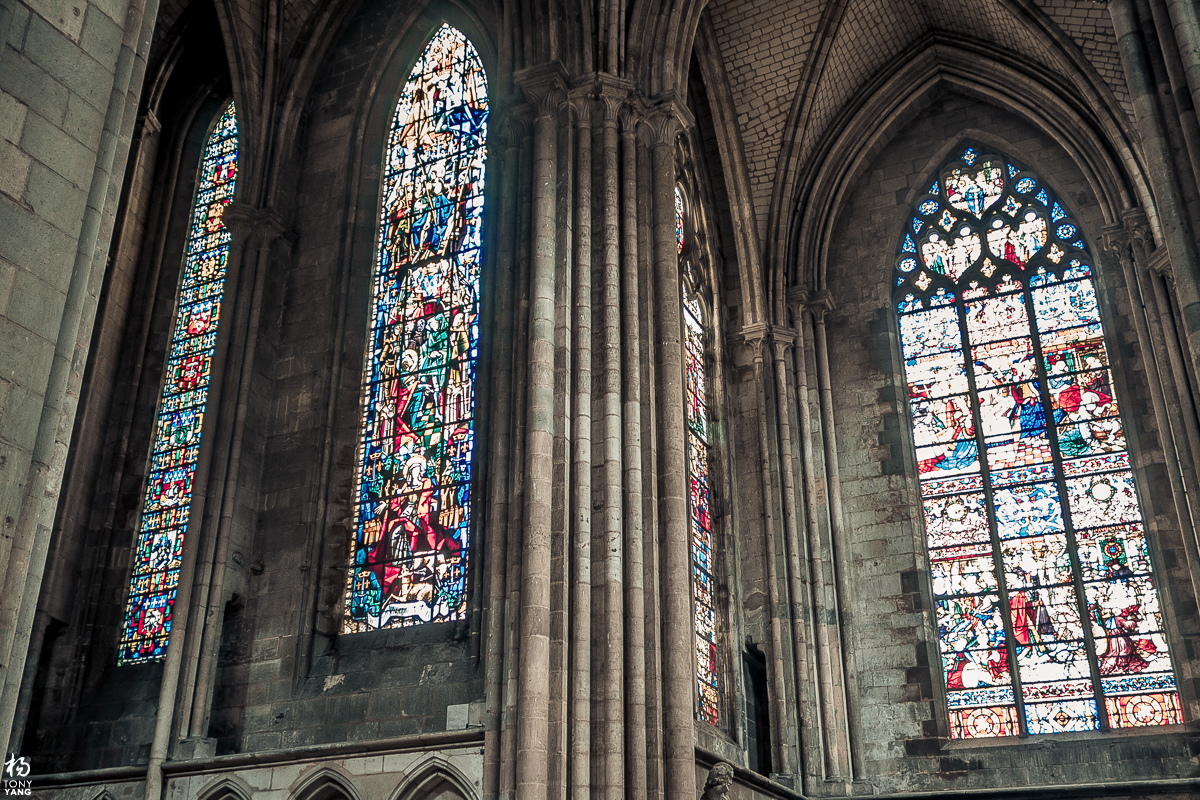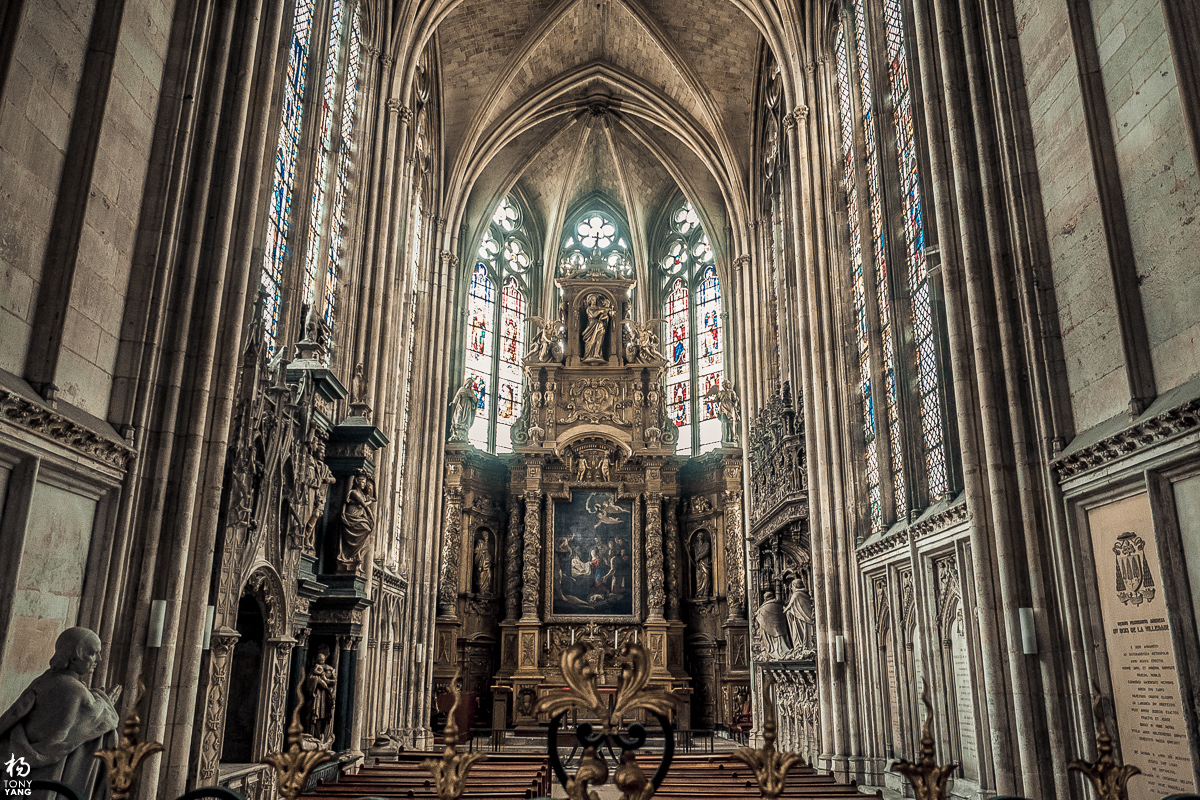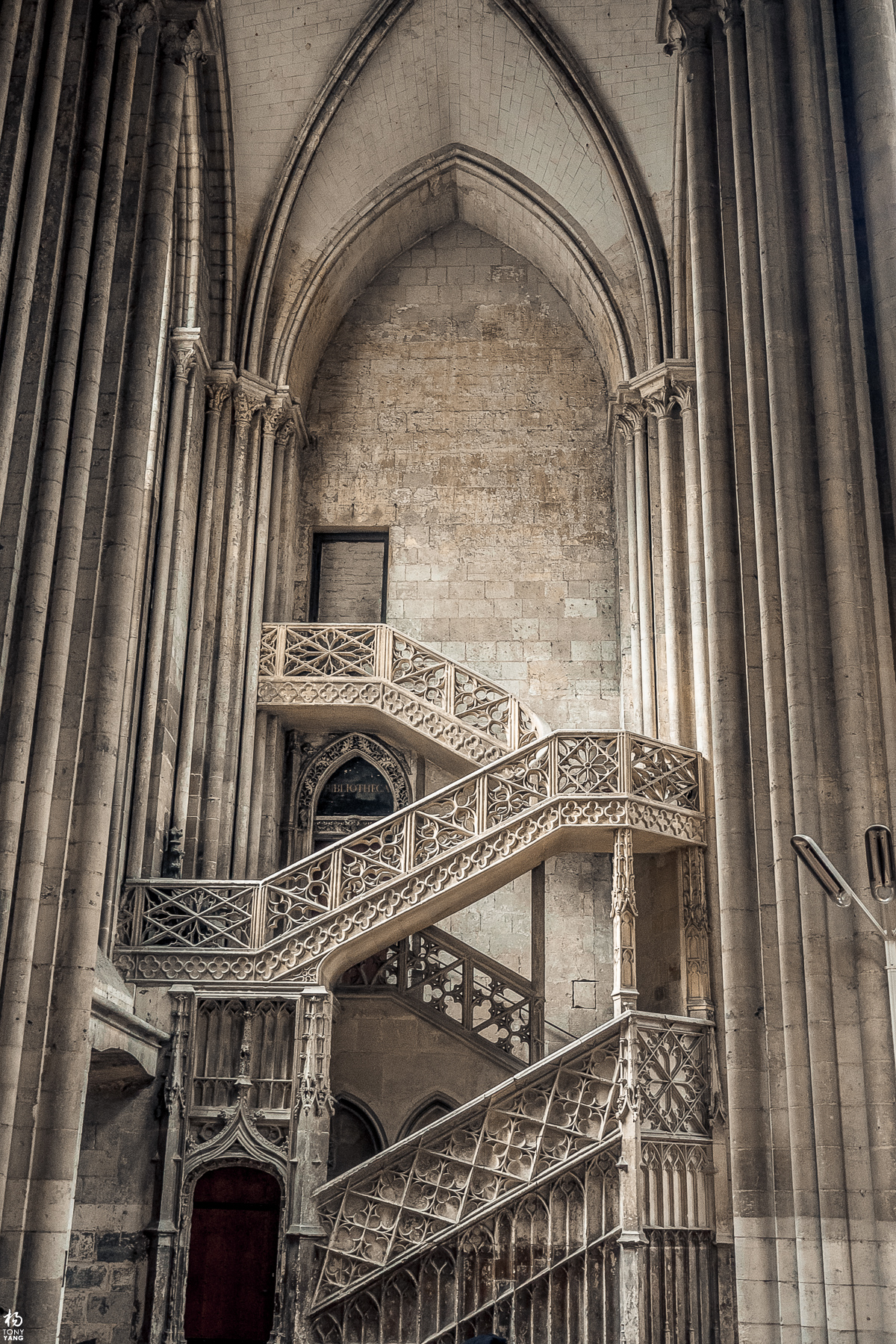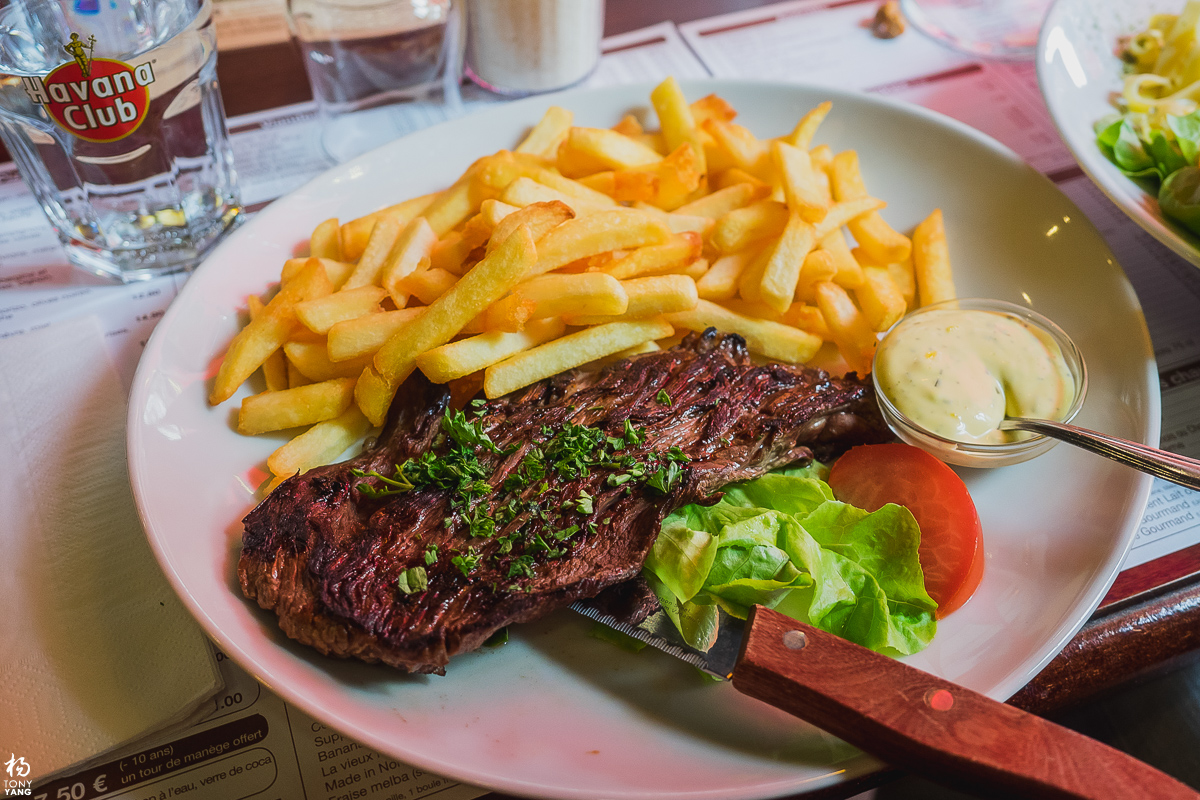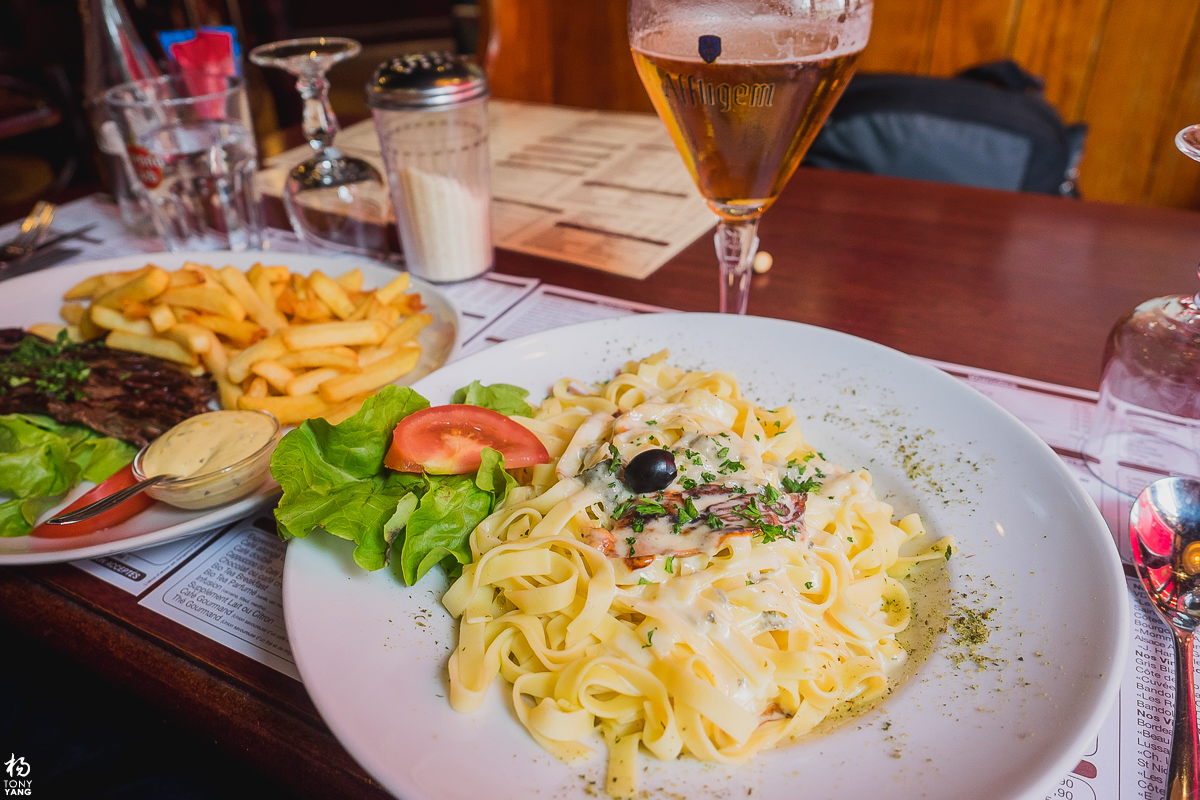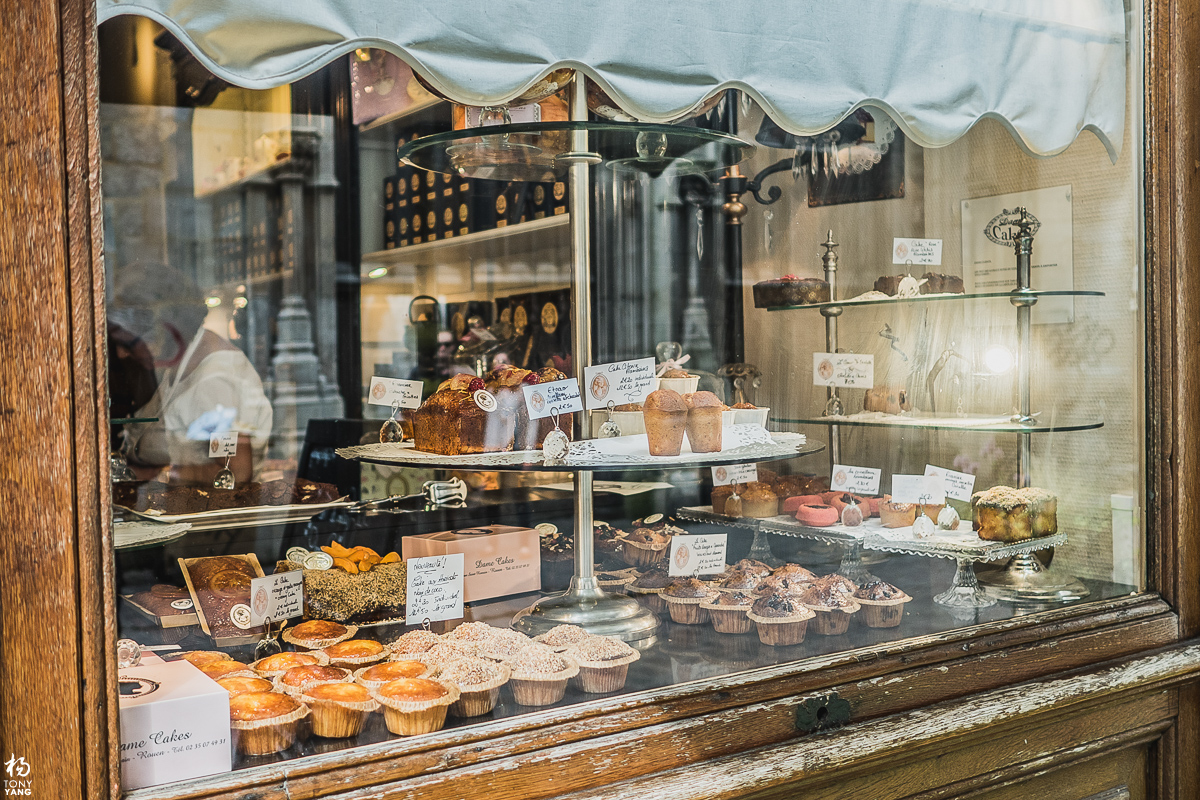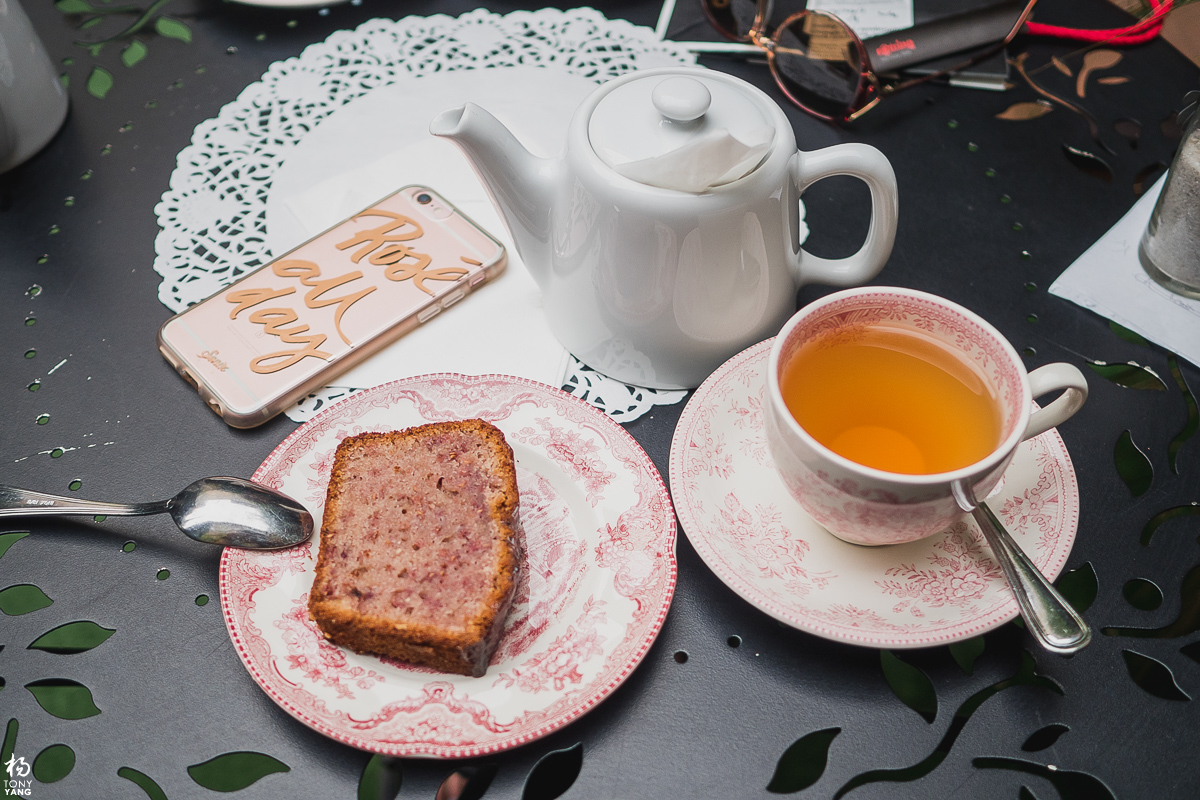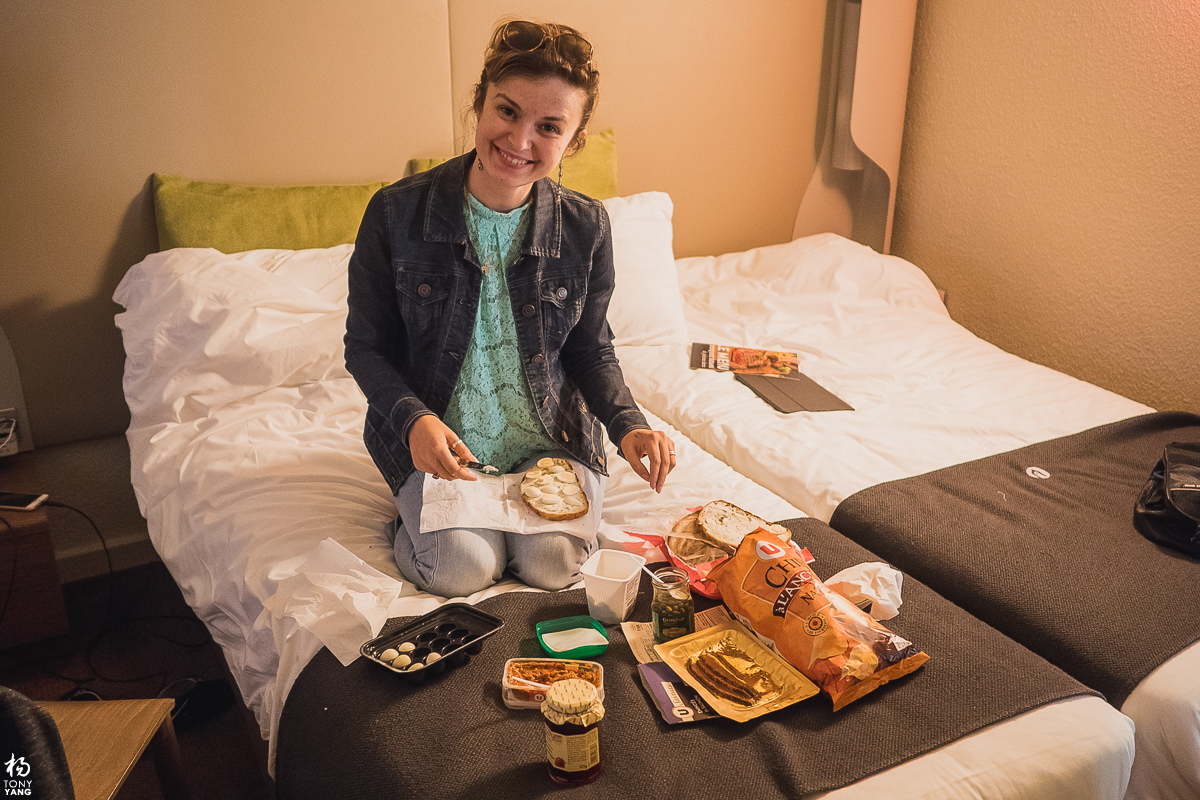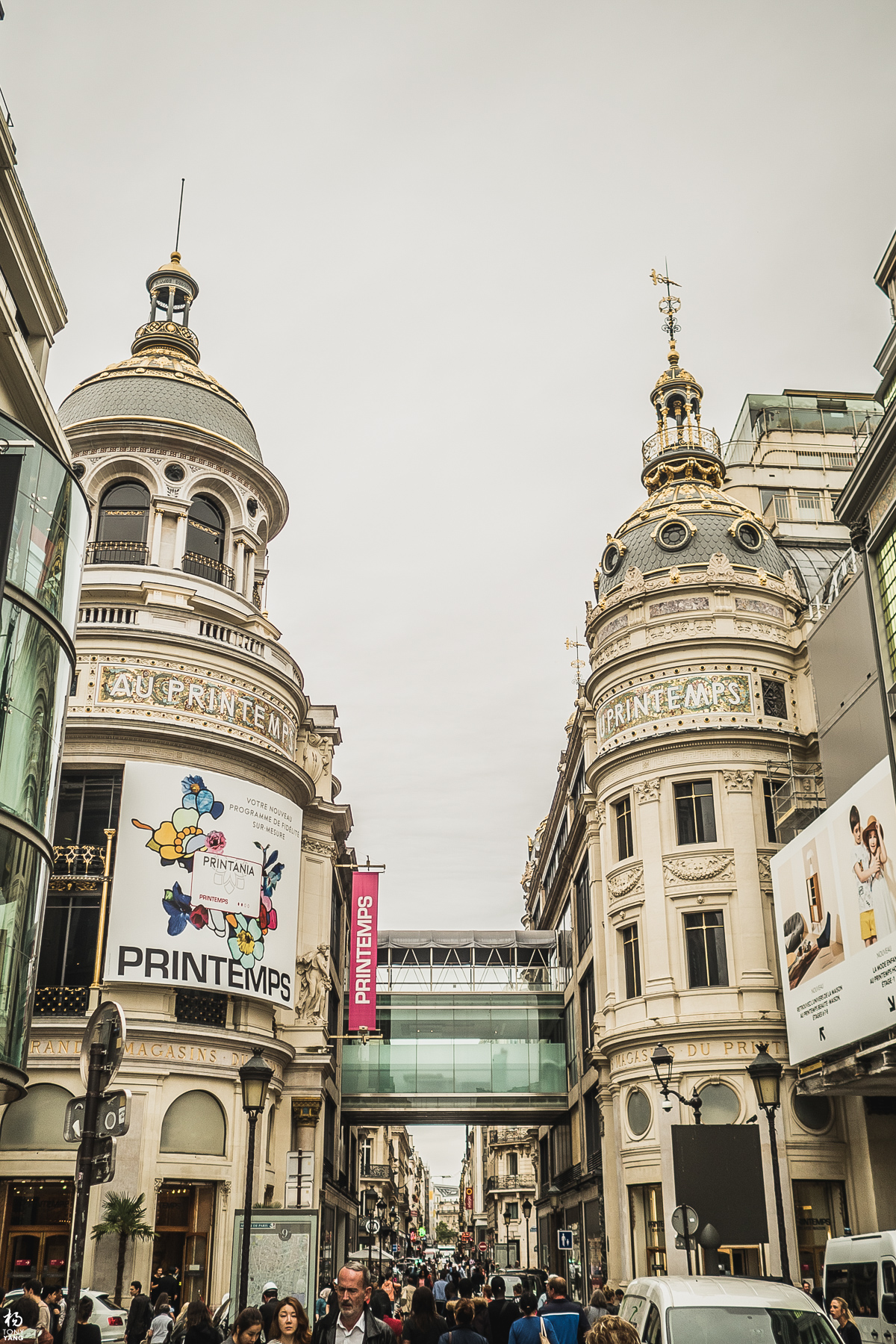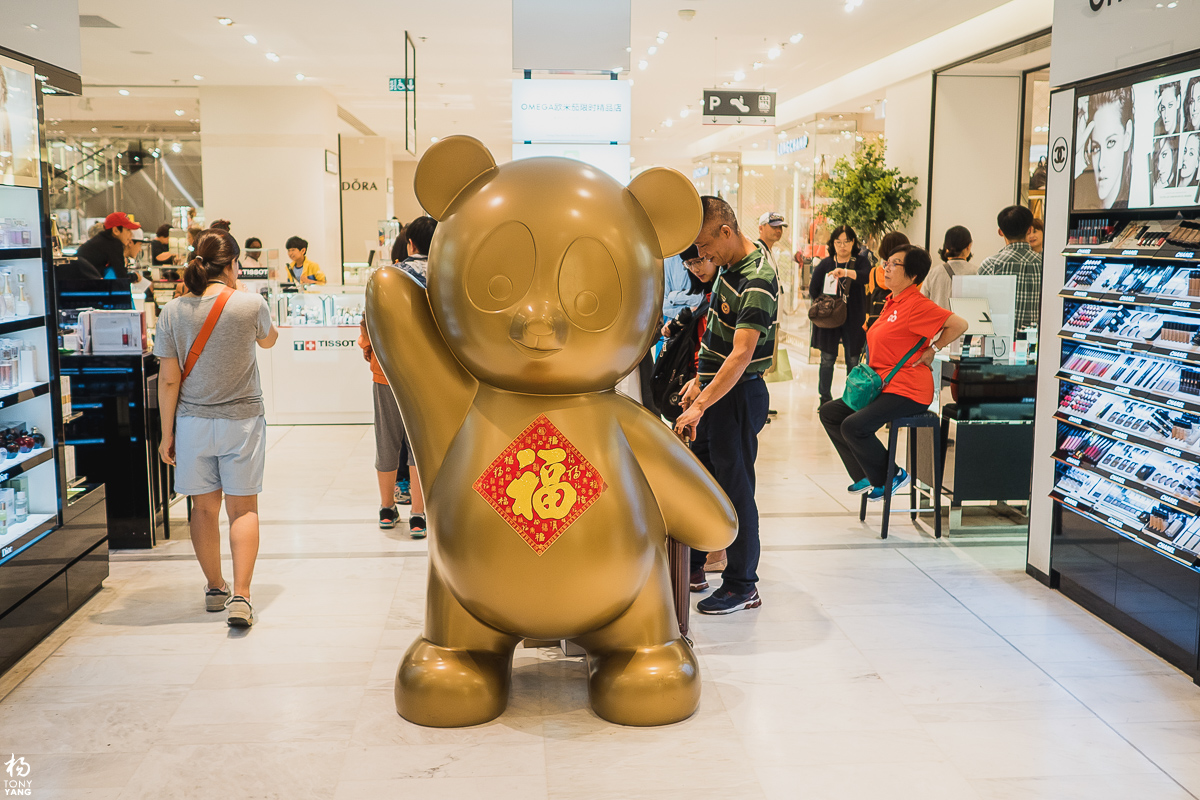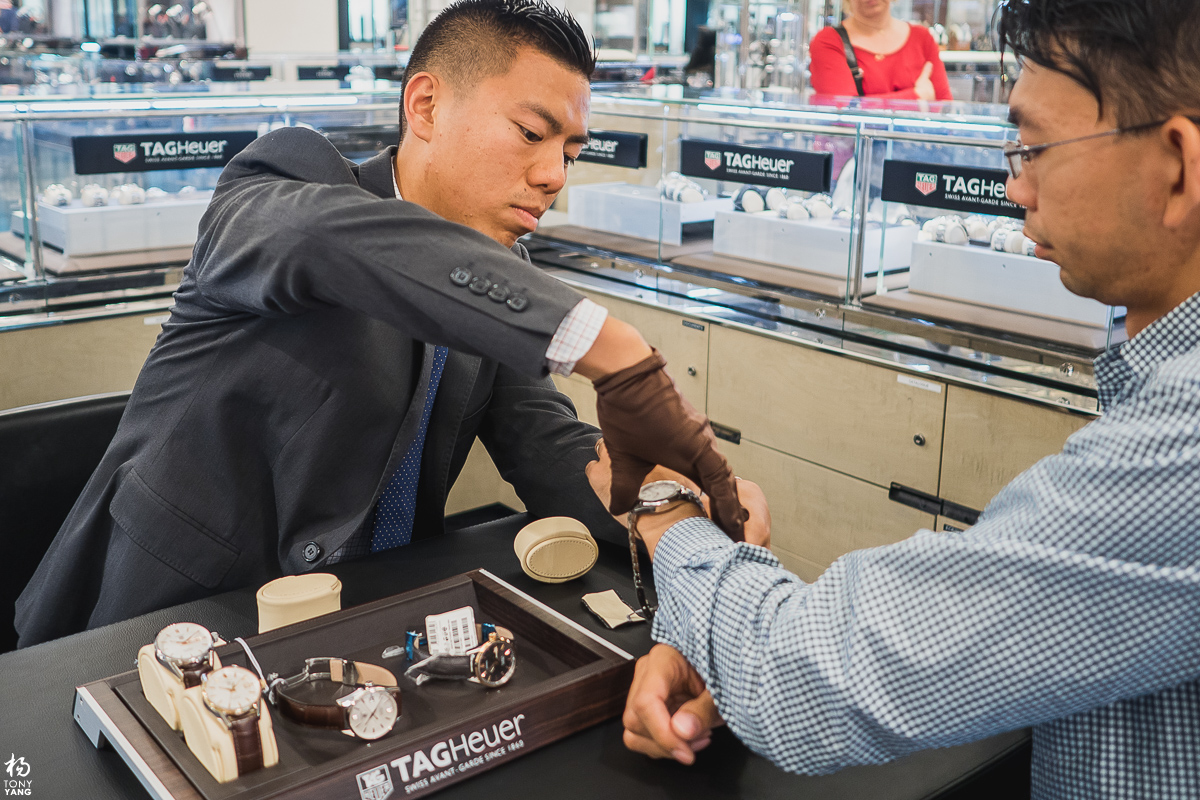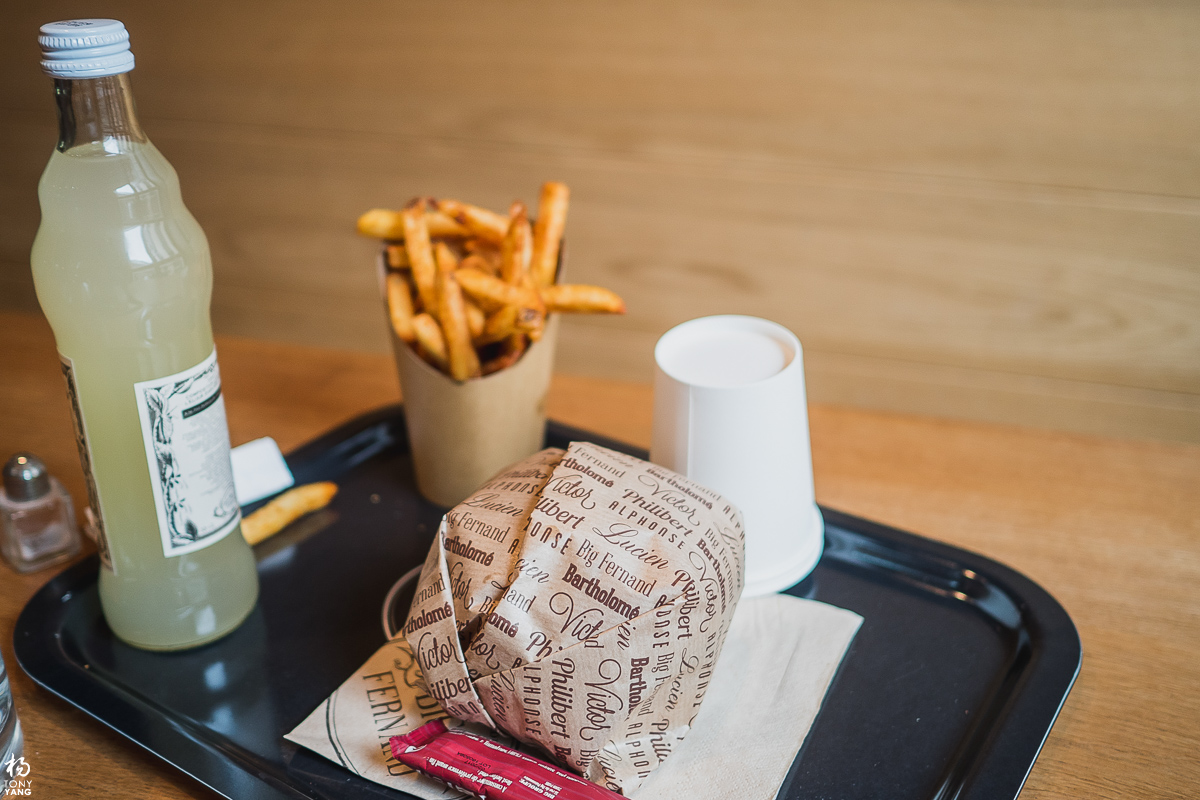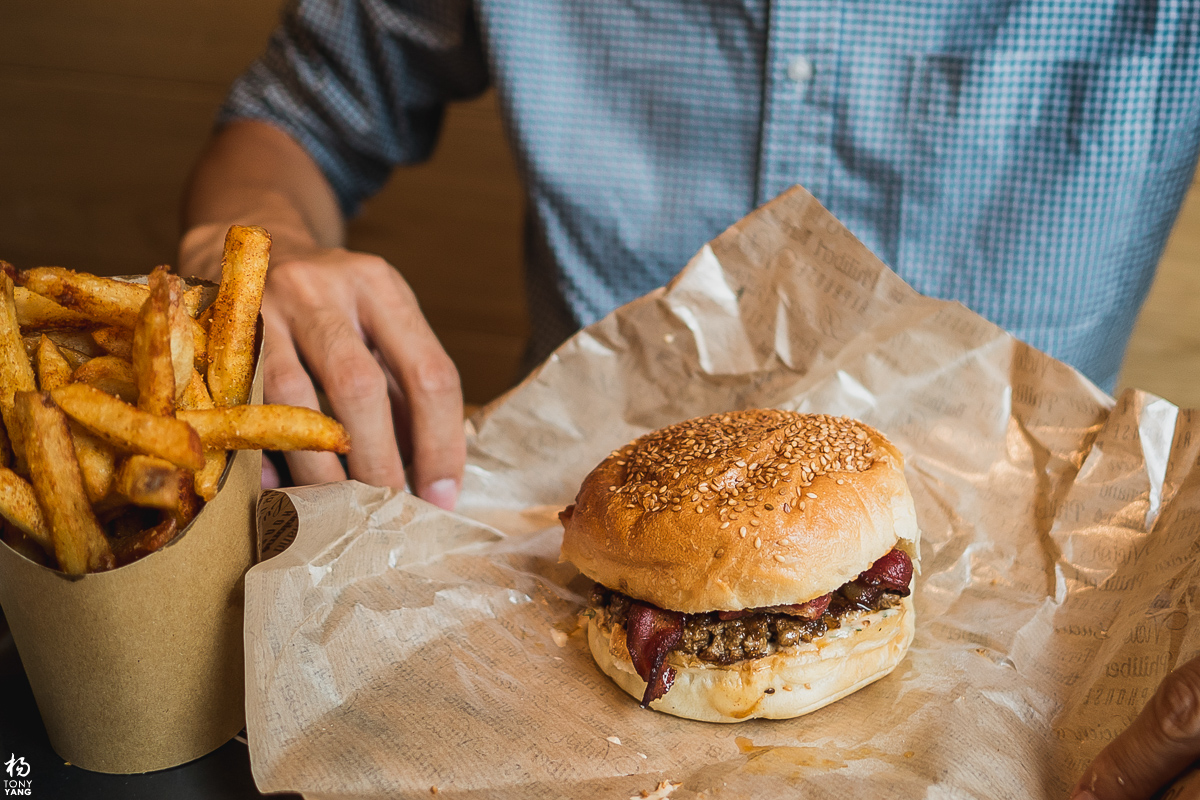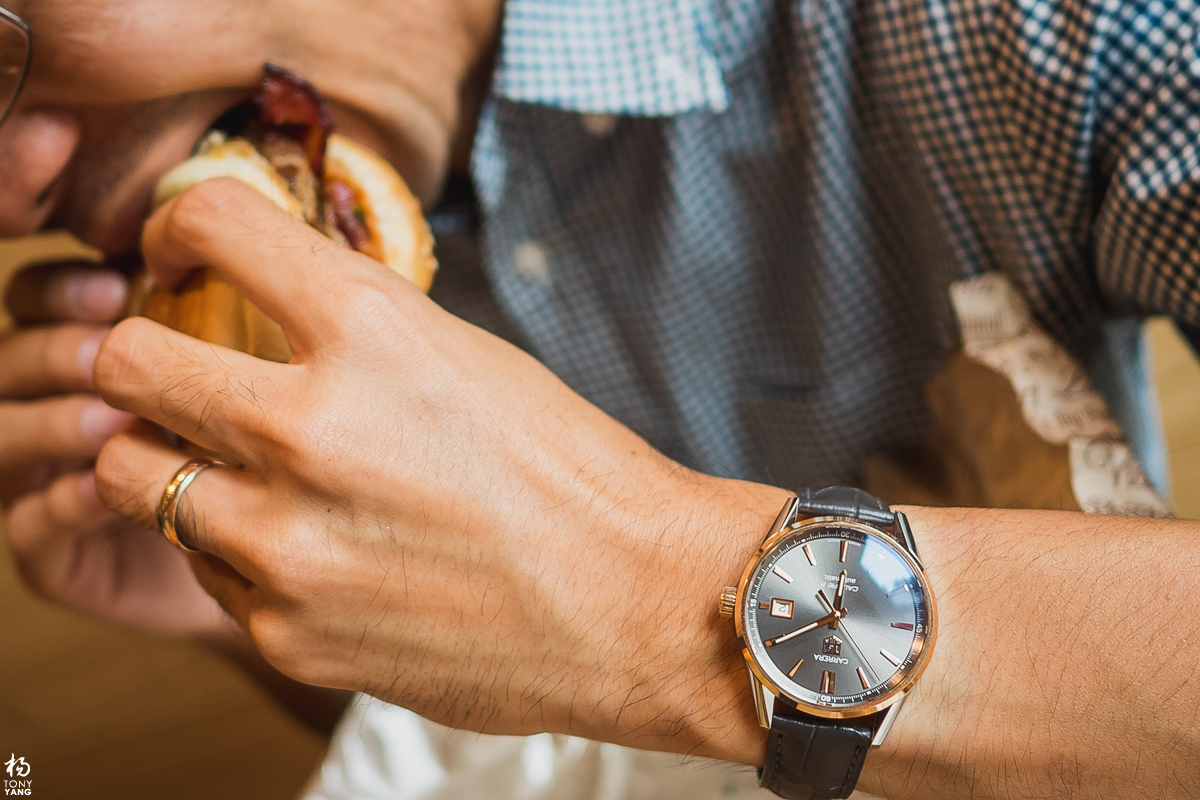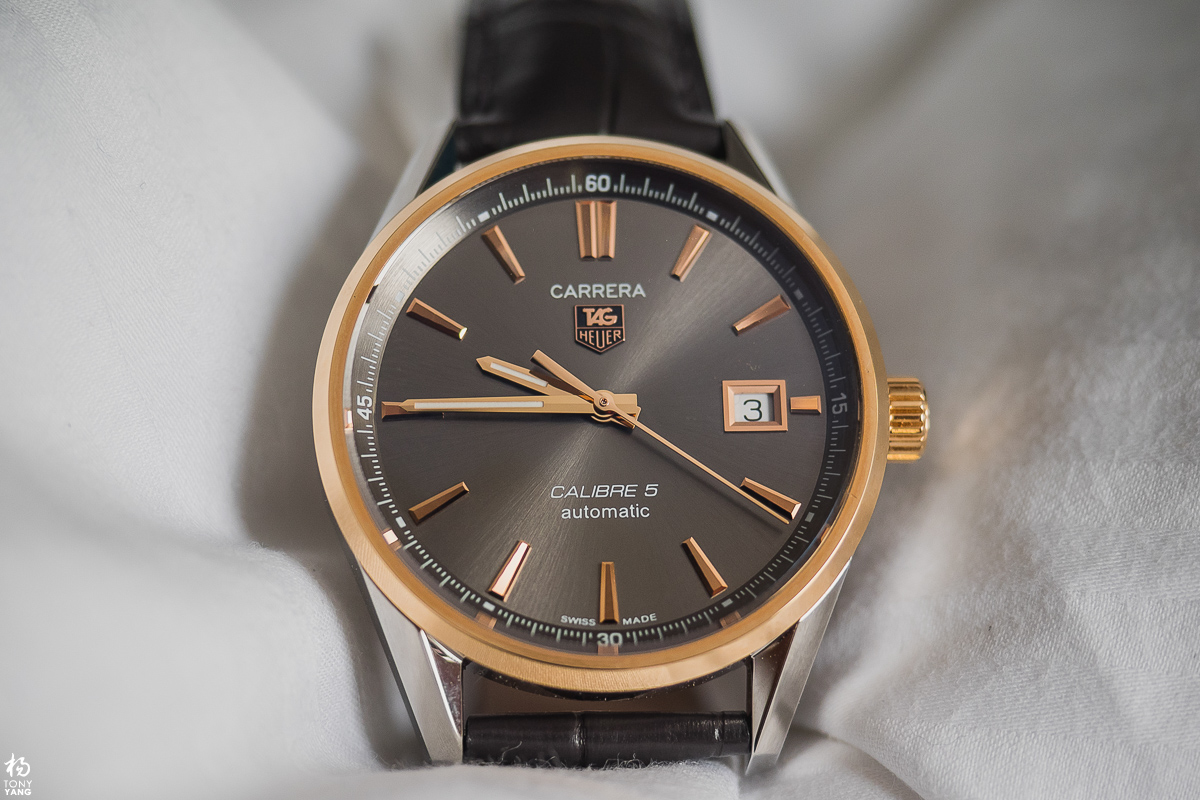 I really enjoyed our little hotel room as it had built-in bluetooth speakers wired into the walls, and an espresso machine! The two things that make me happy. My wife loves macaroons, so where else would I take her other than Laduree Paris. It was a delightful experience. We read somewhere that Arc De Triomphe was one of the most challenging places to drive through during rush hour. It is a giant circle that has ten exits. This could only mean a challenge for me to drive the 500x into the center of the circle and out. Perhaps it was my aggressive New York city driving, but it was pretty fun and easy (who knows how many traffic violations I might have broken). We finished the last night of our honeymoon in Paris at a delightful Thai restaurant, perhaps homesick from Fort Lee, our home of everything Asian.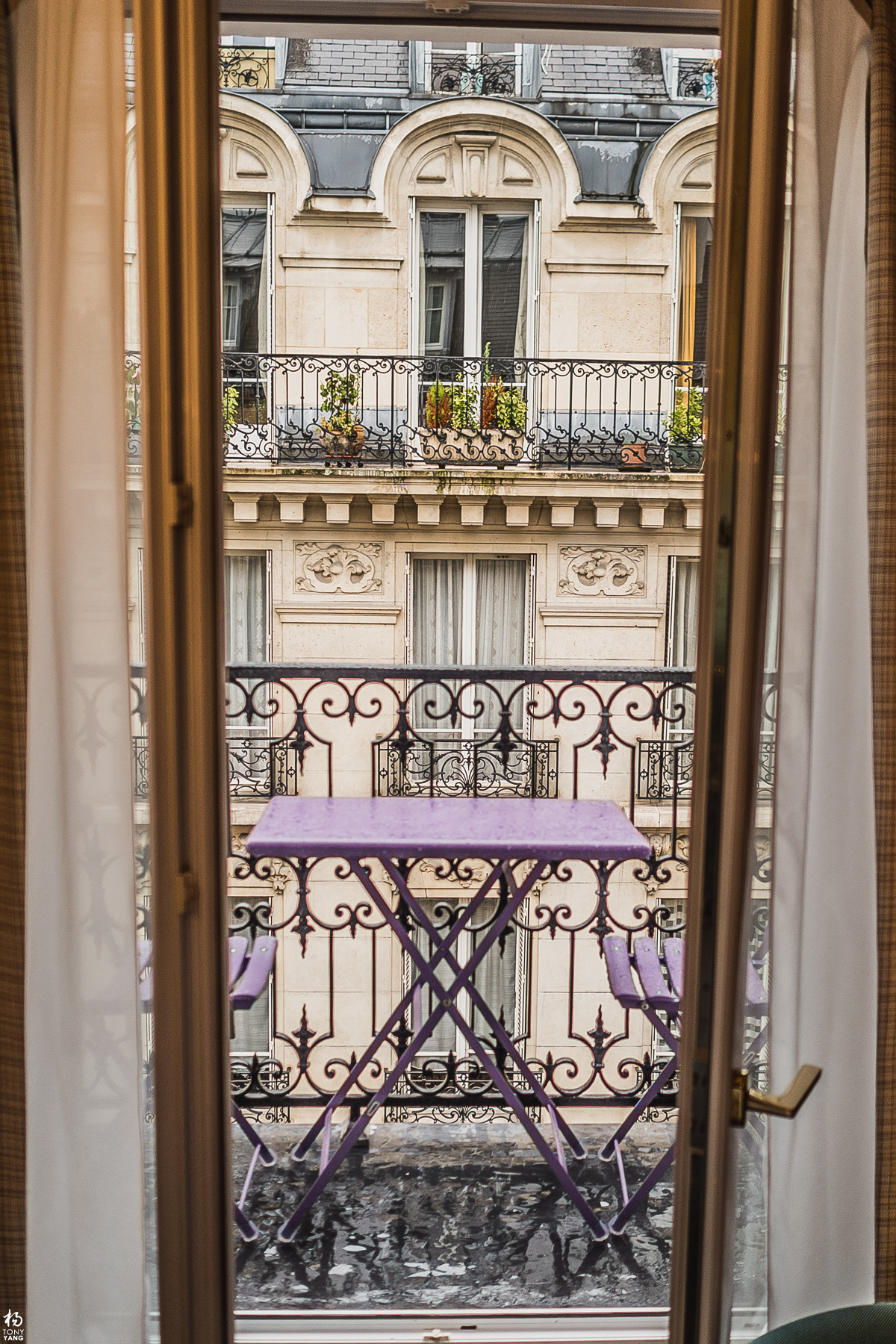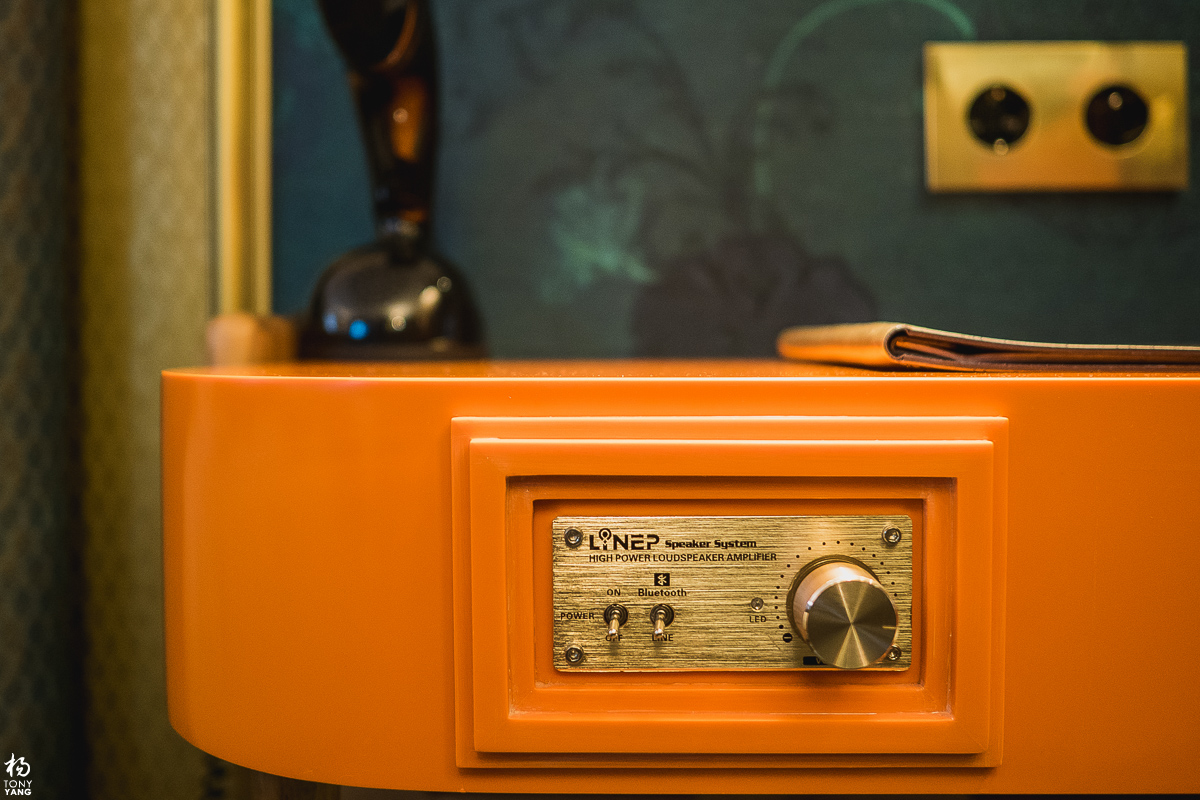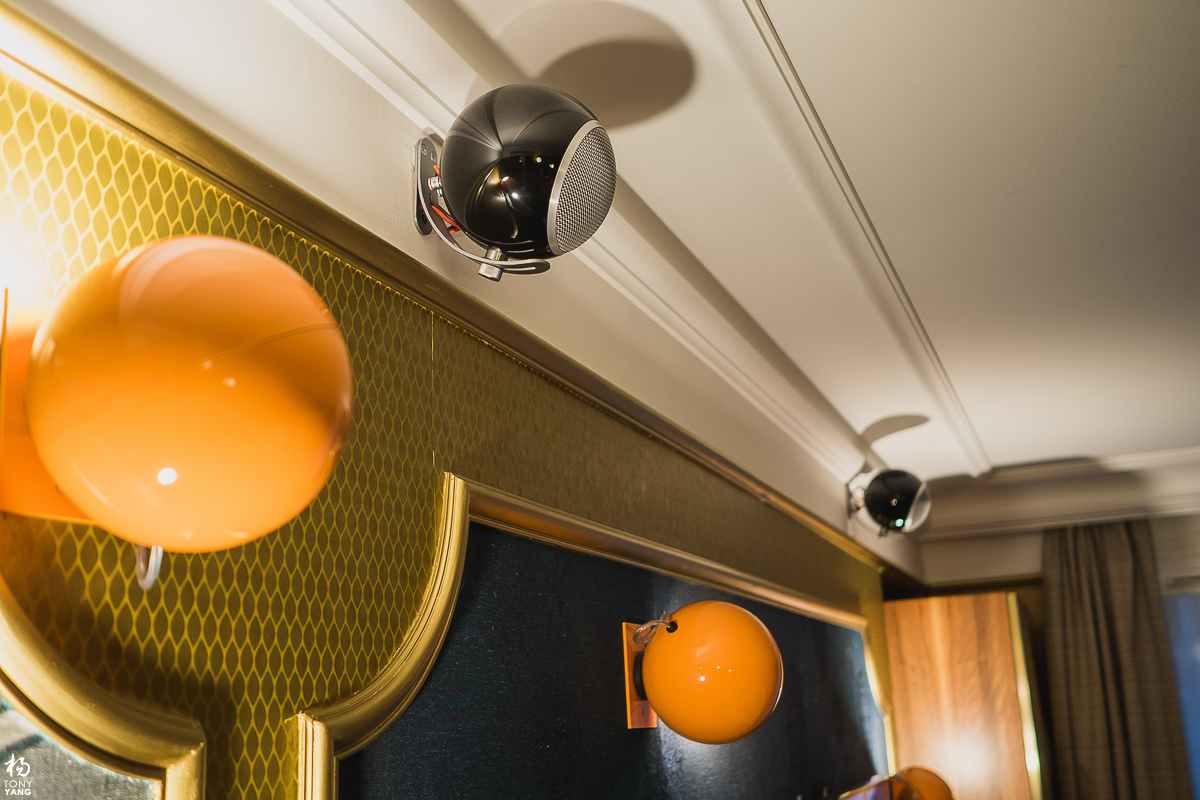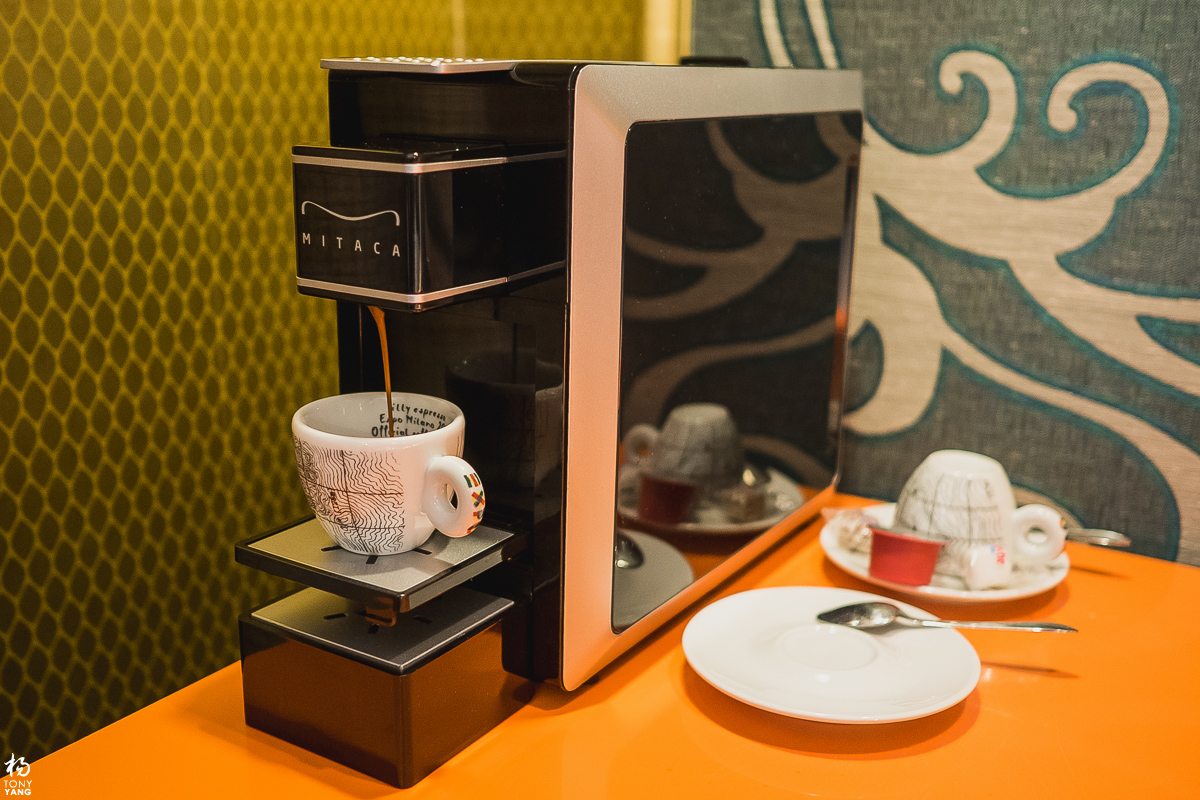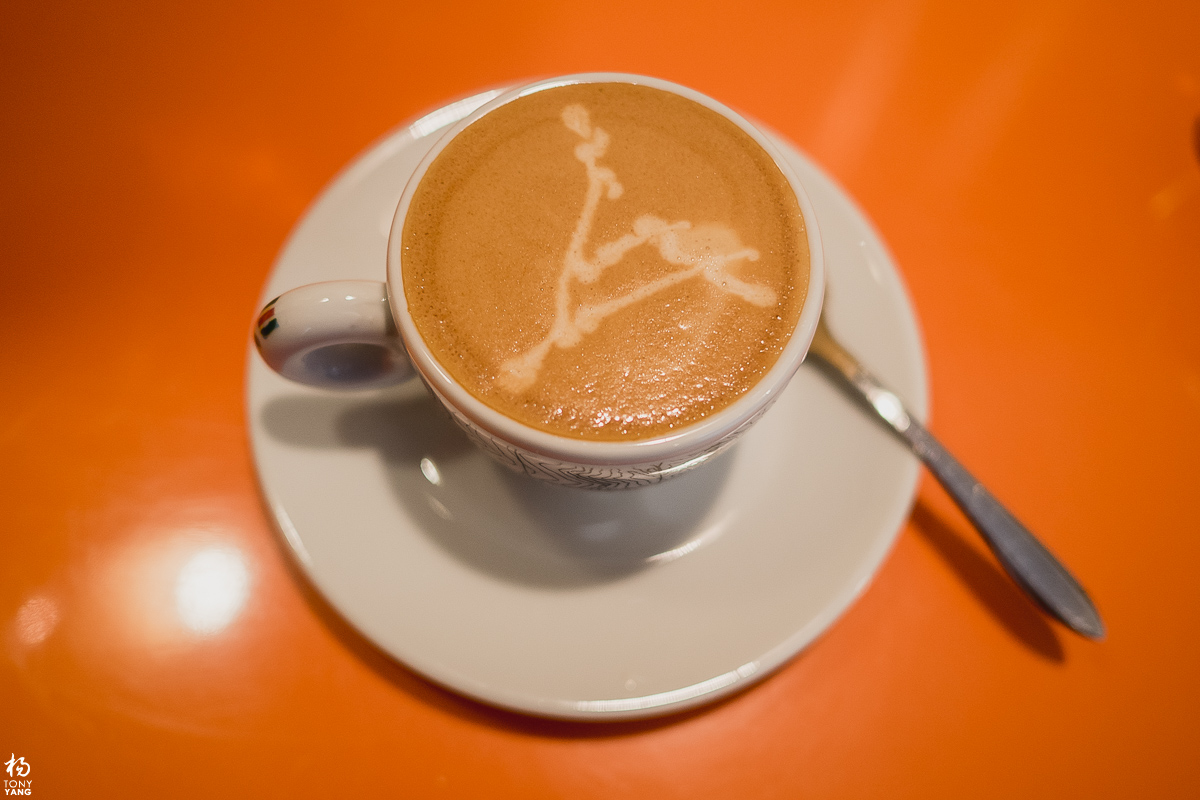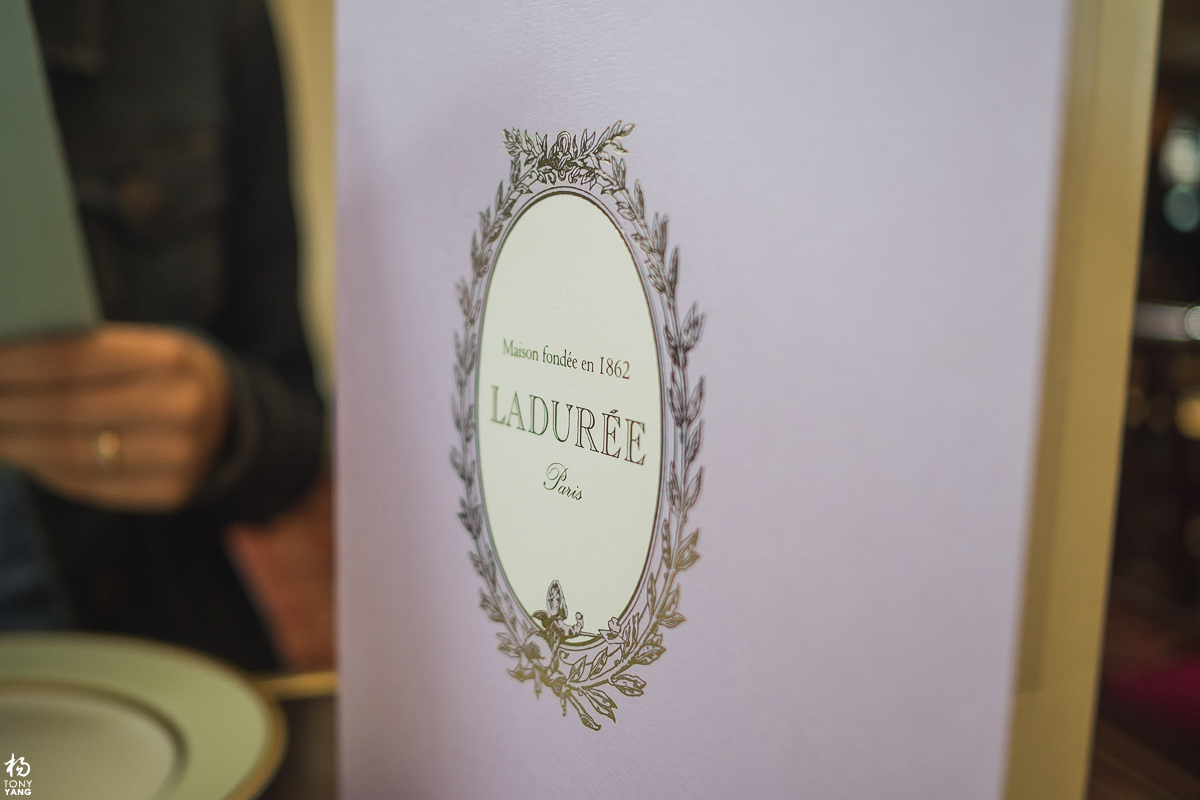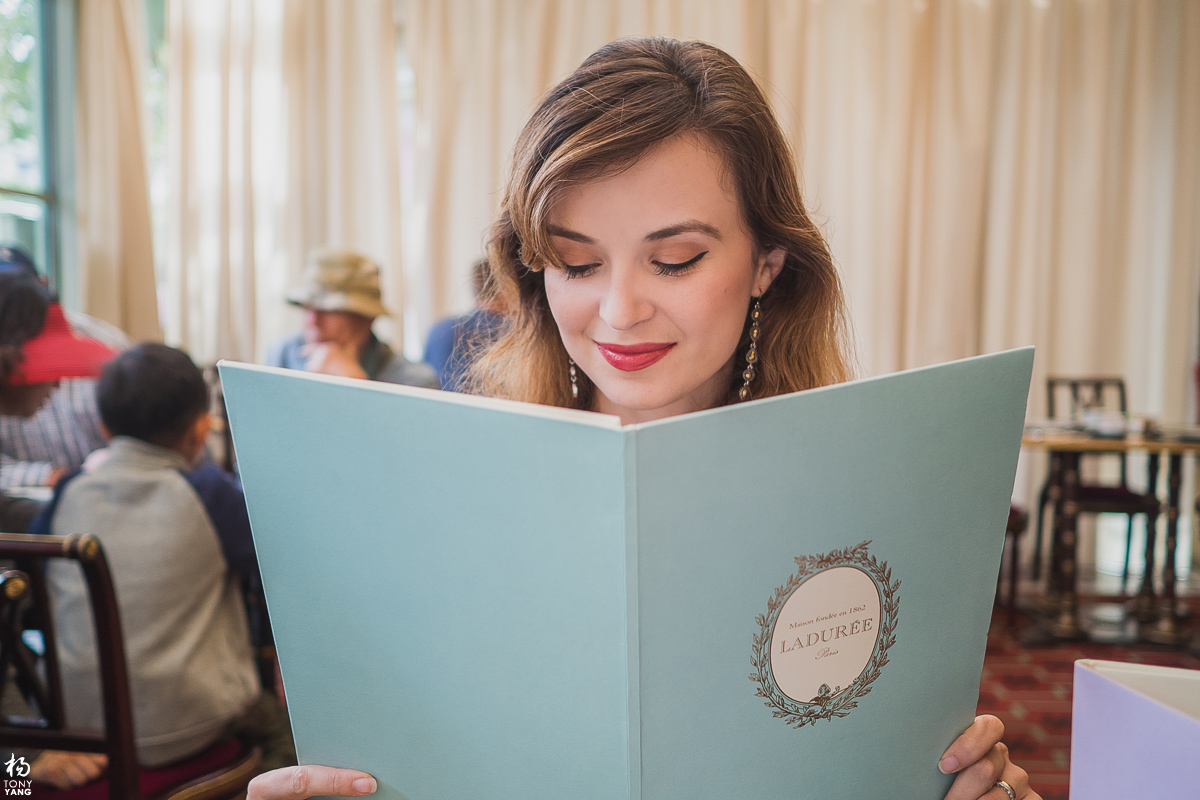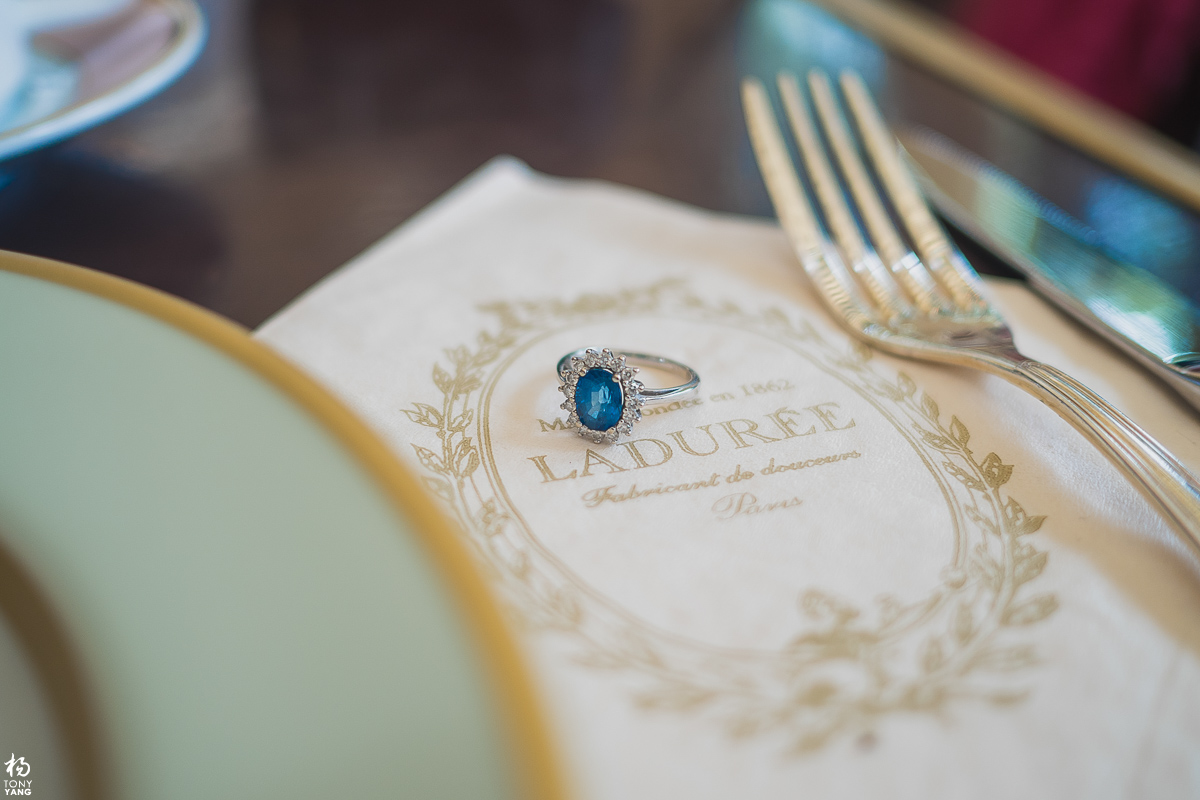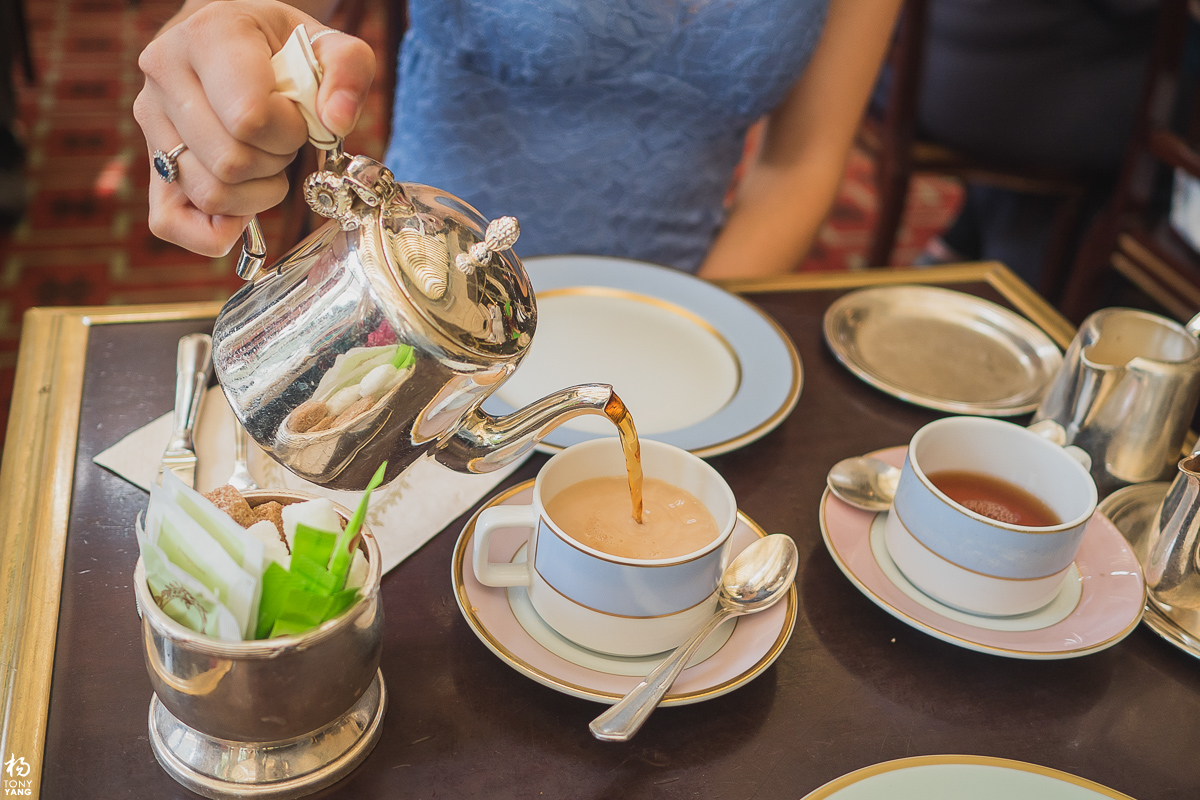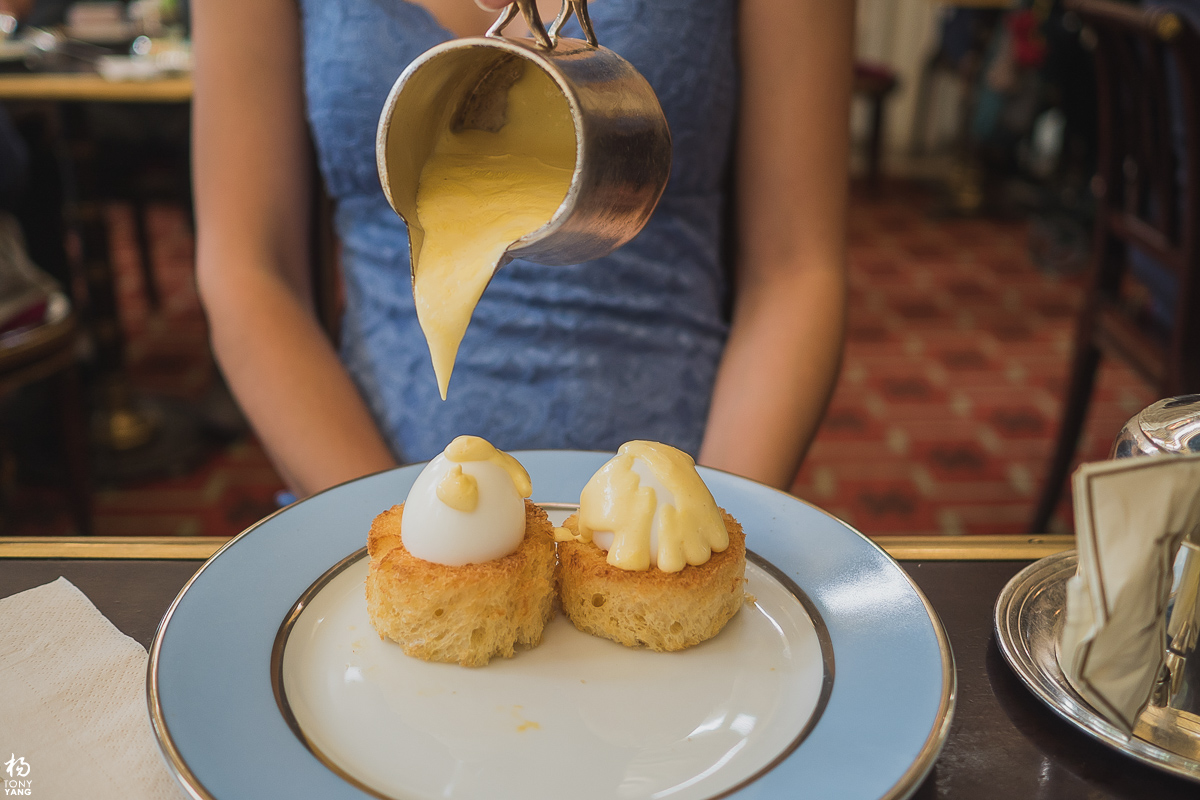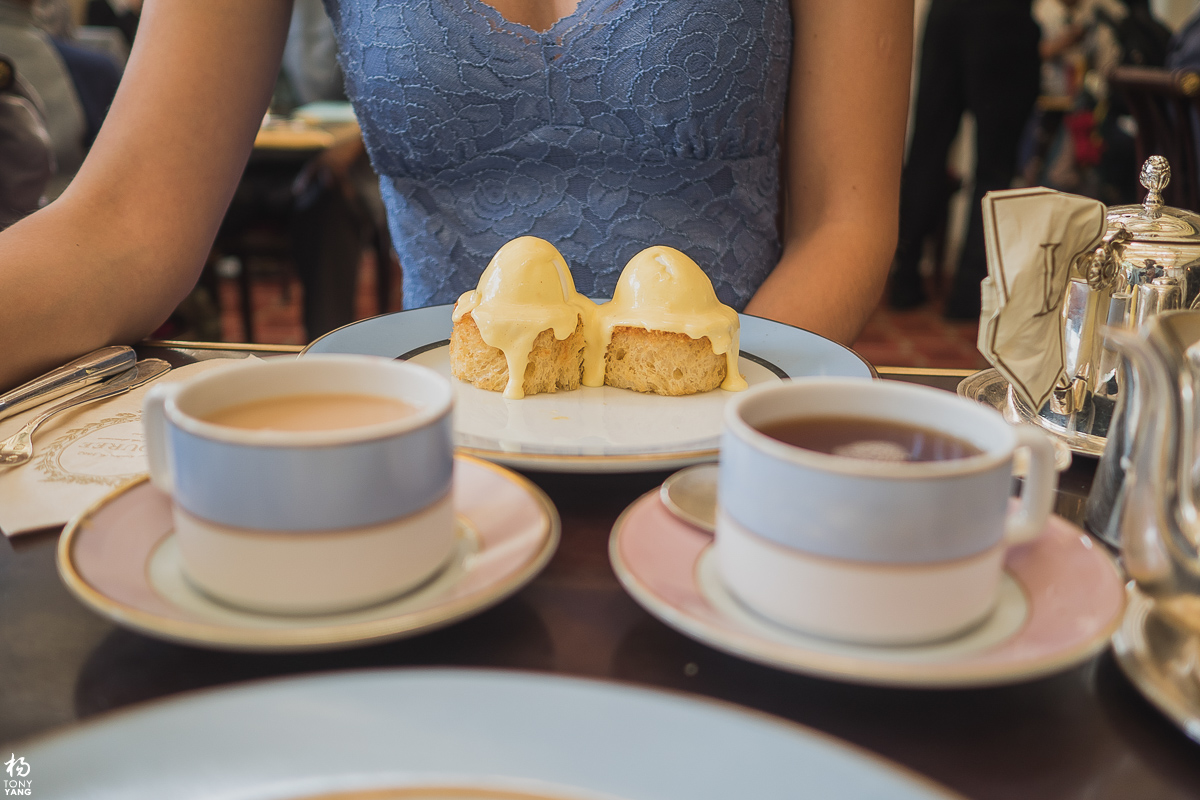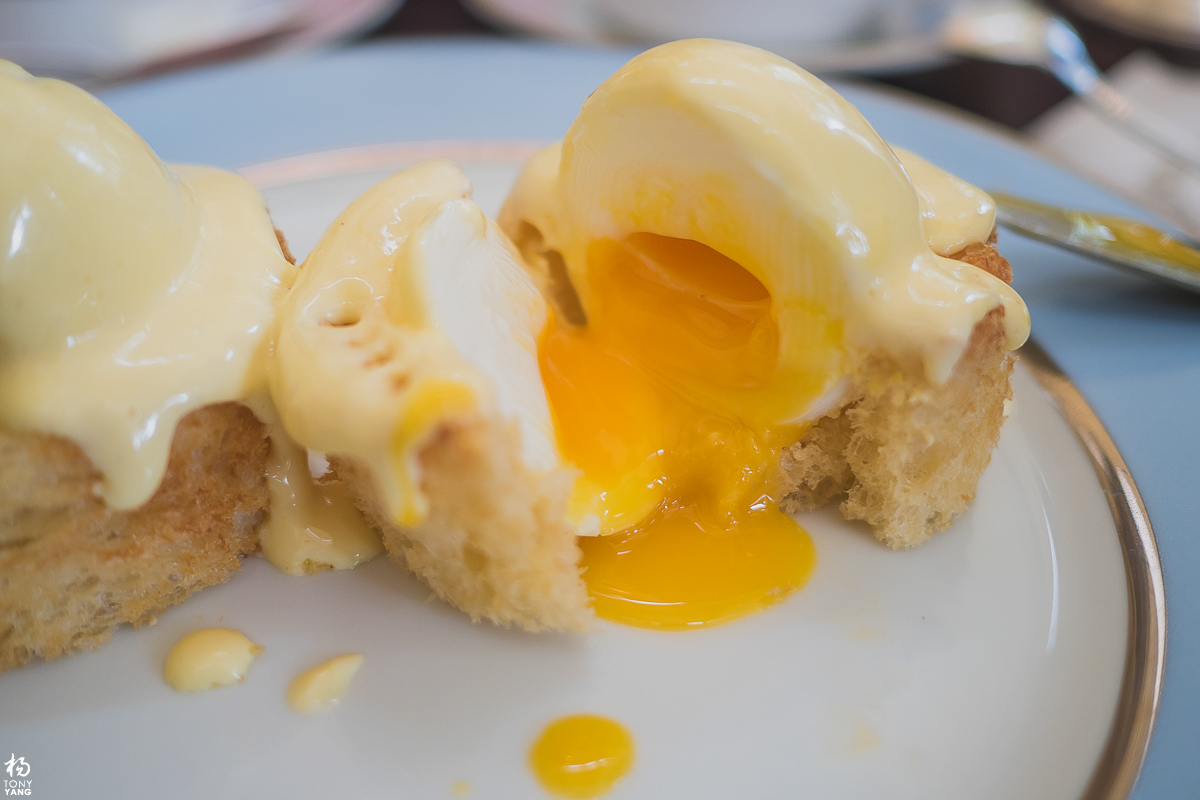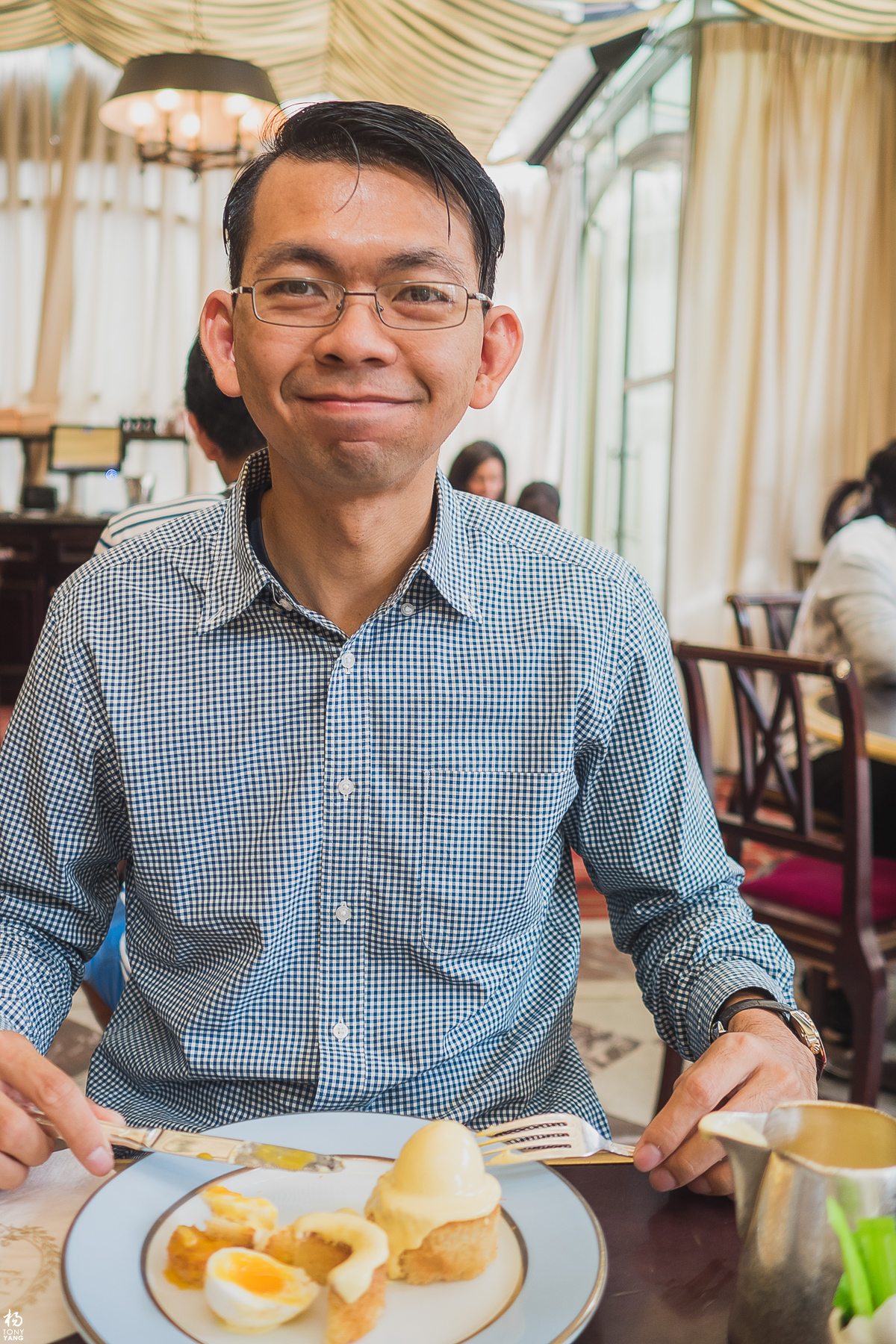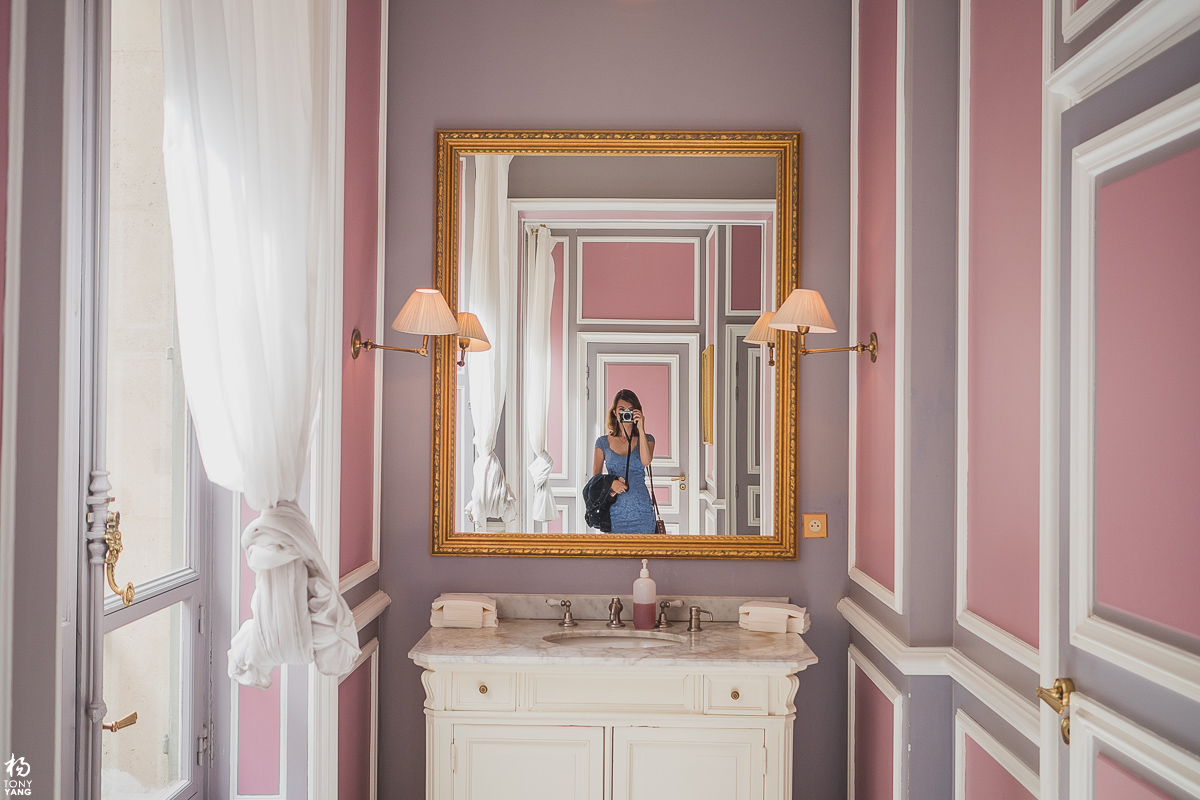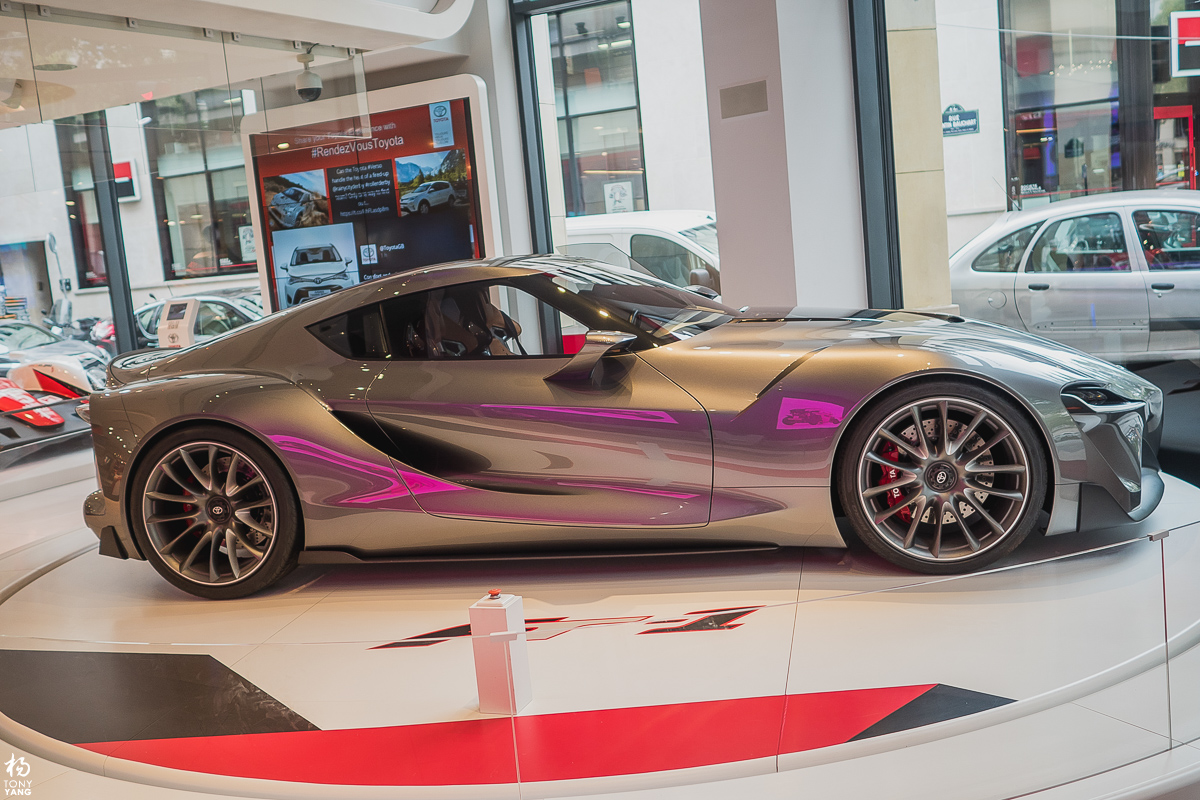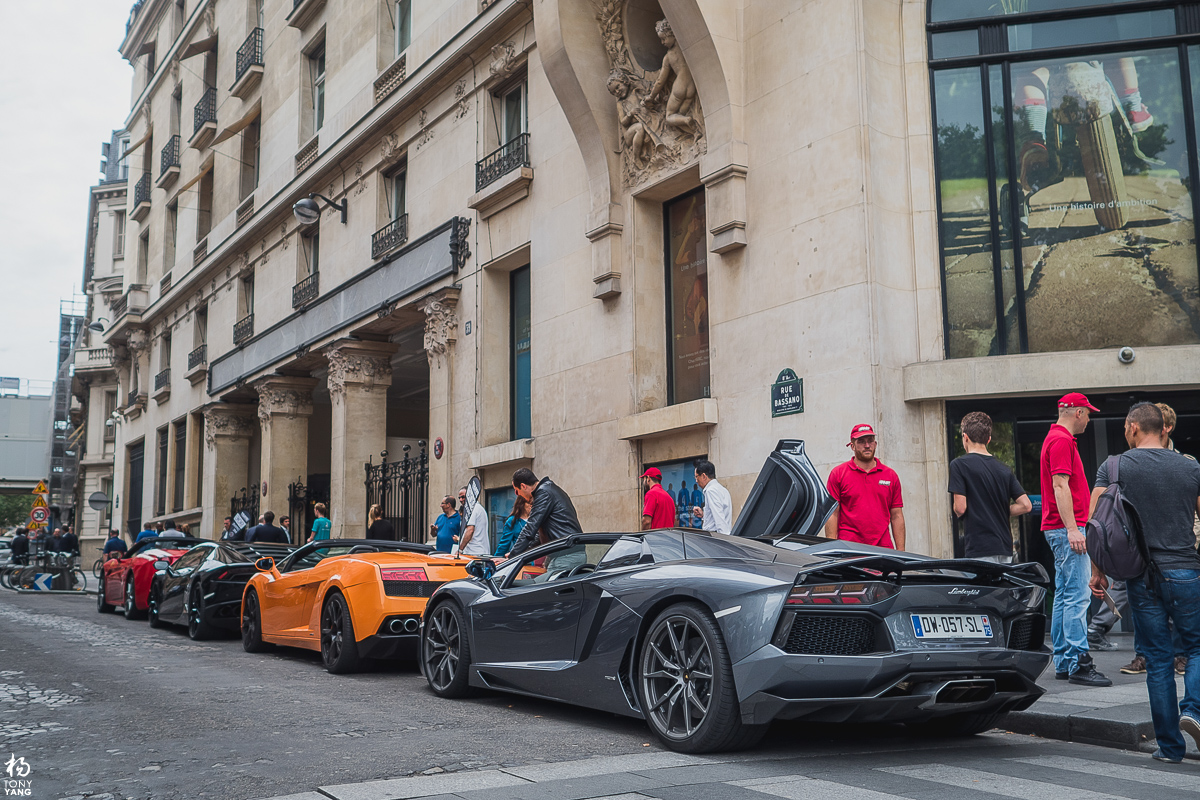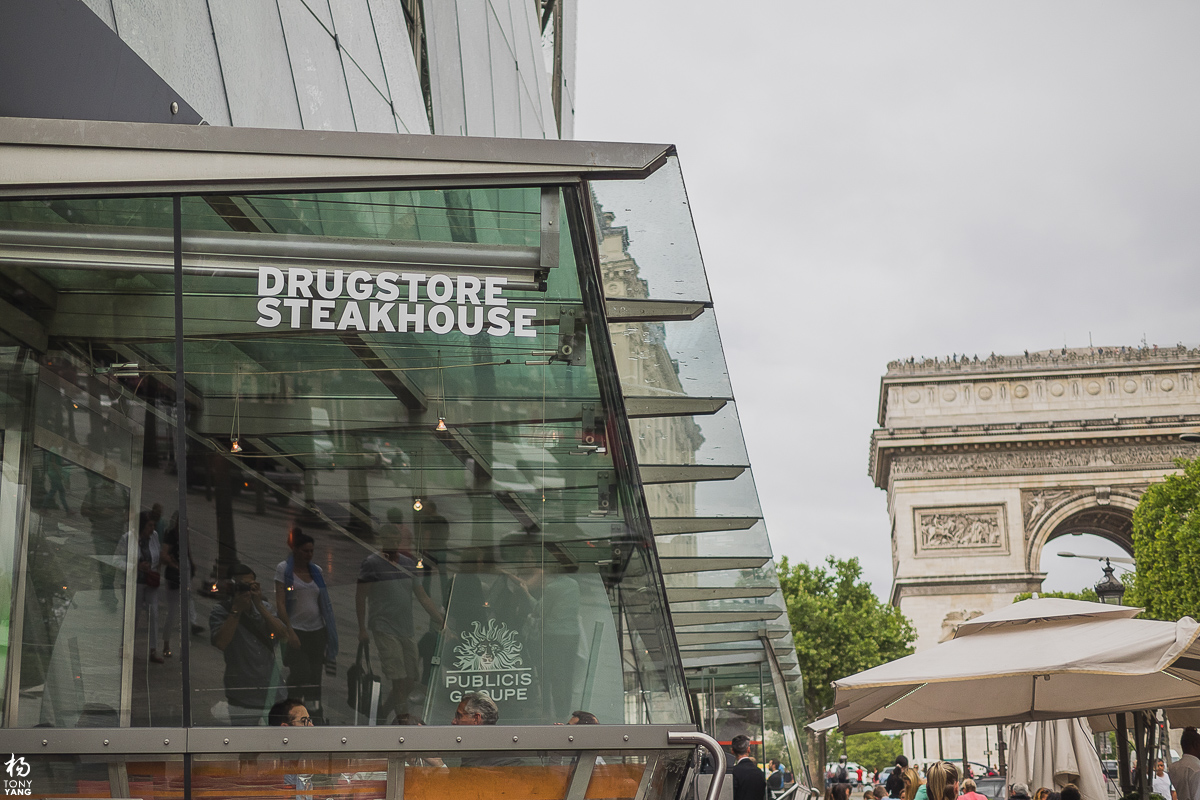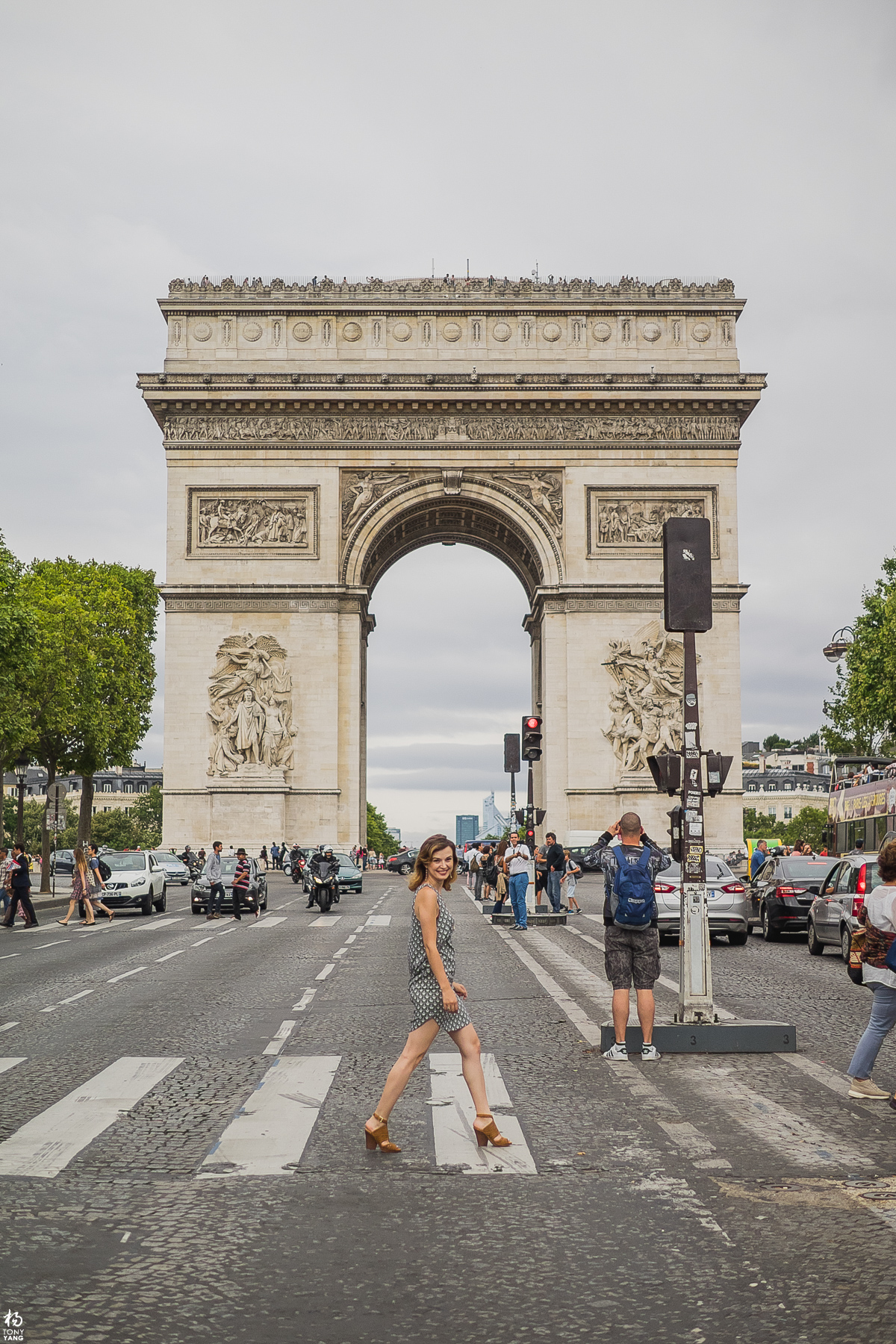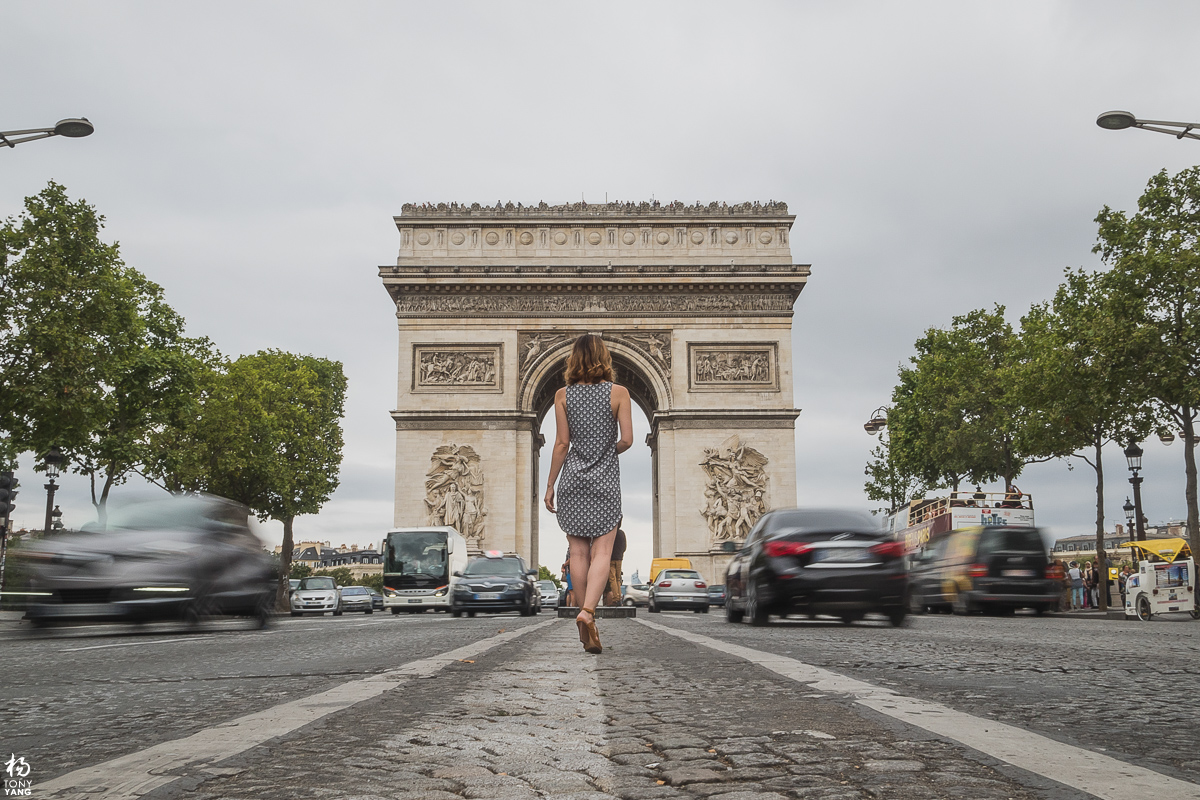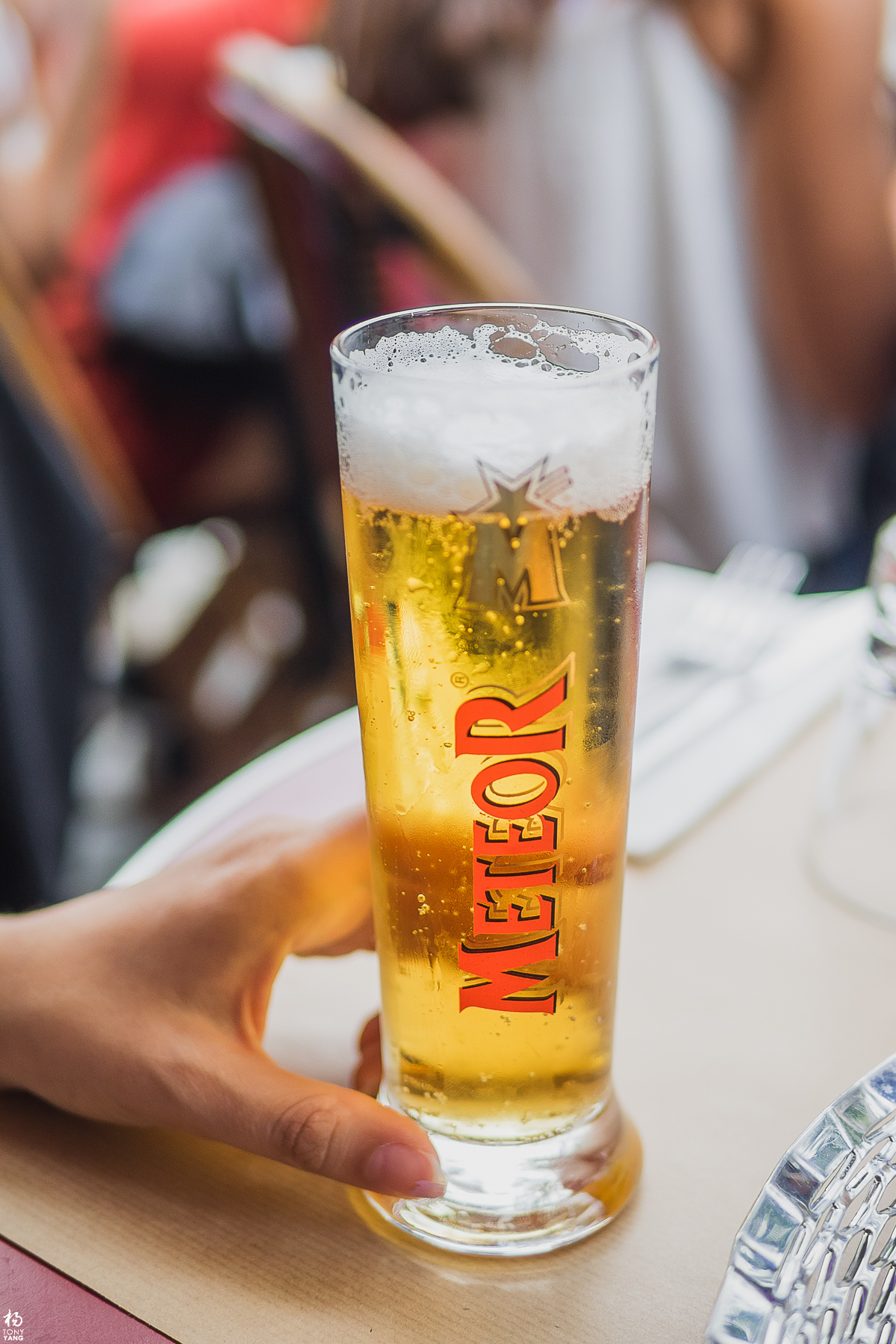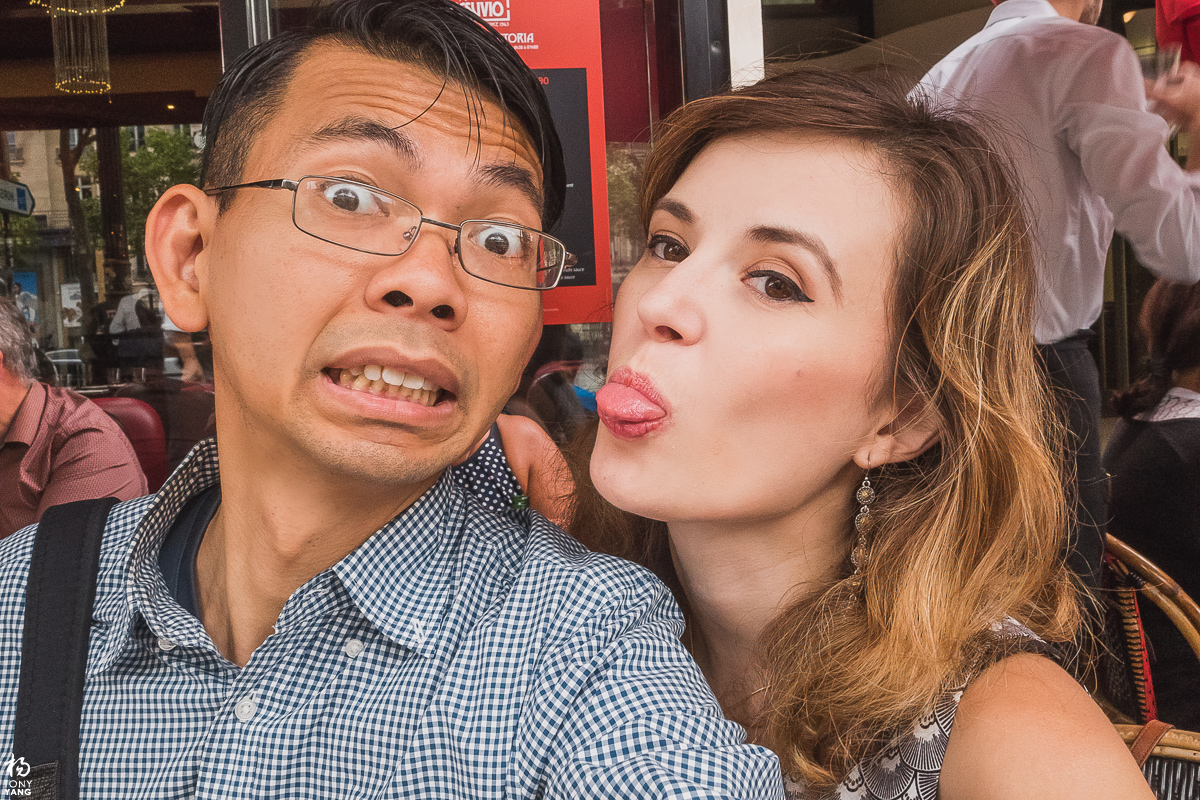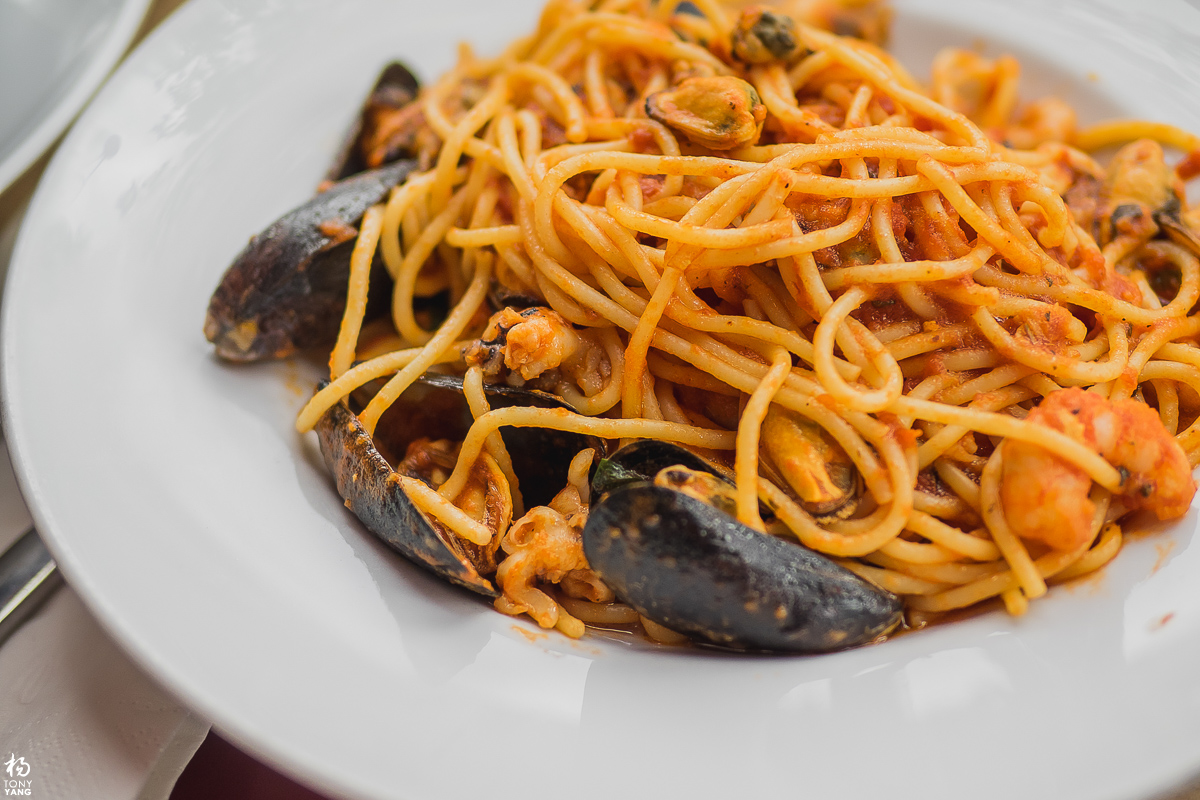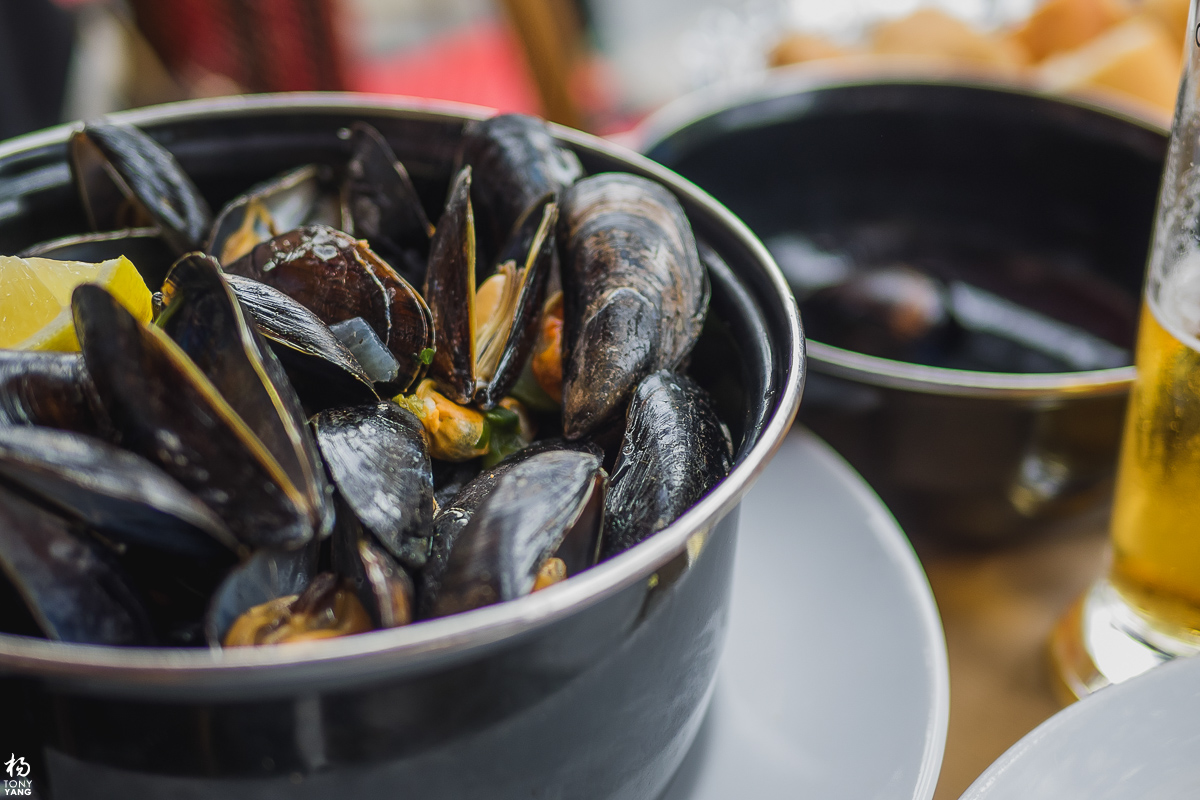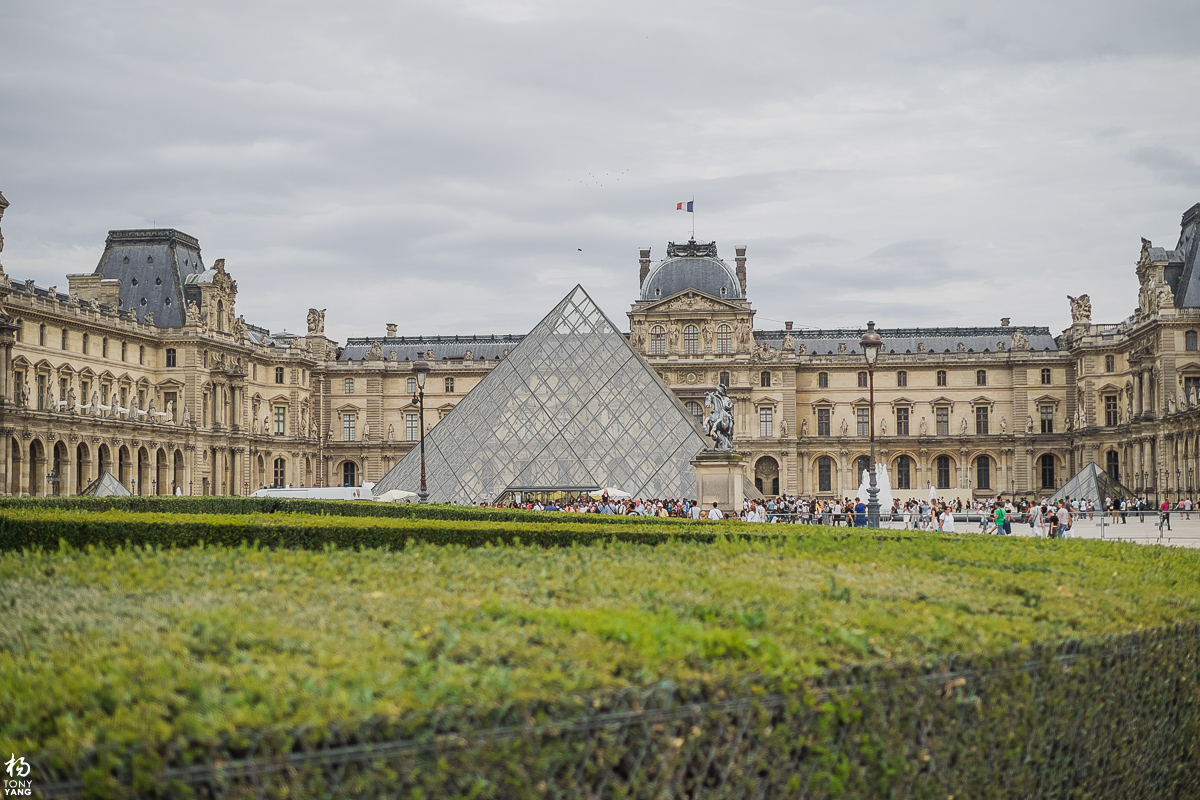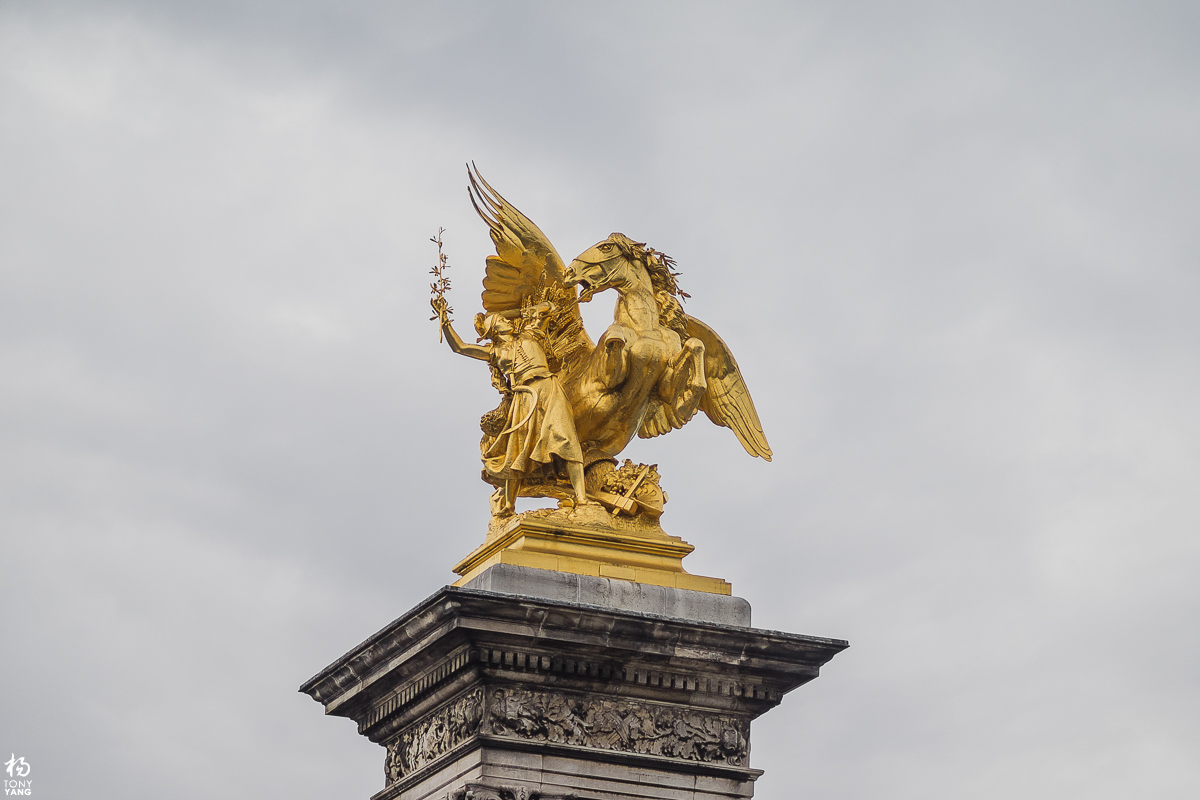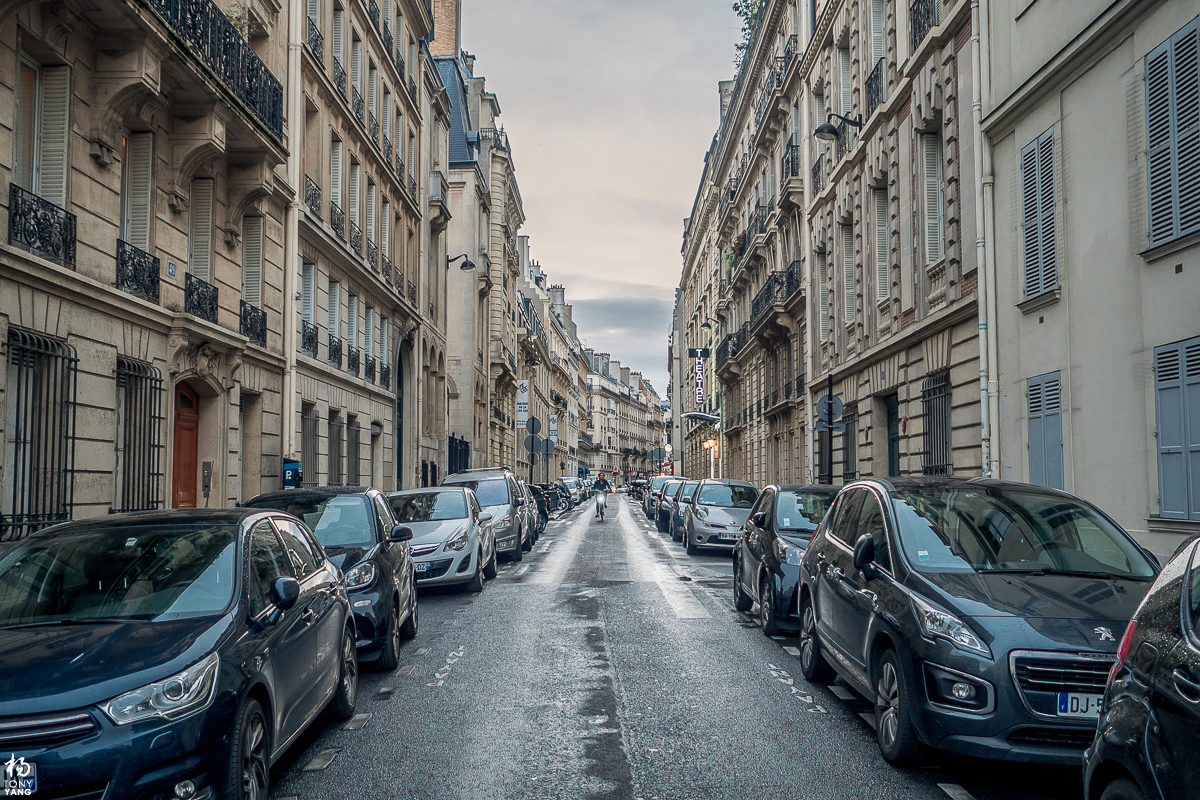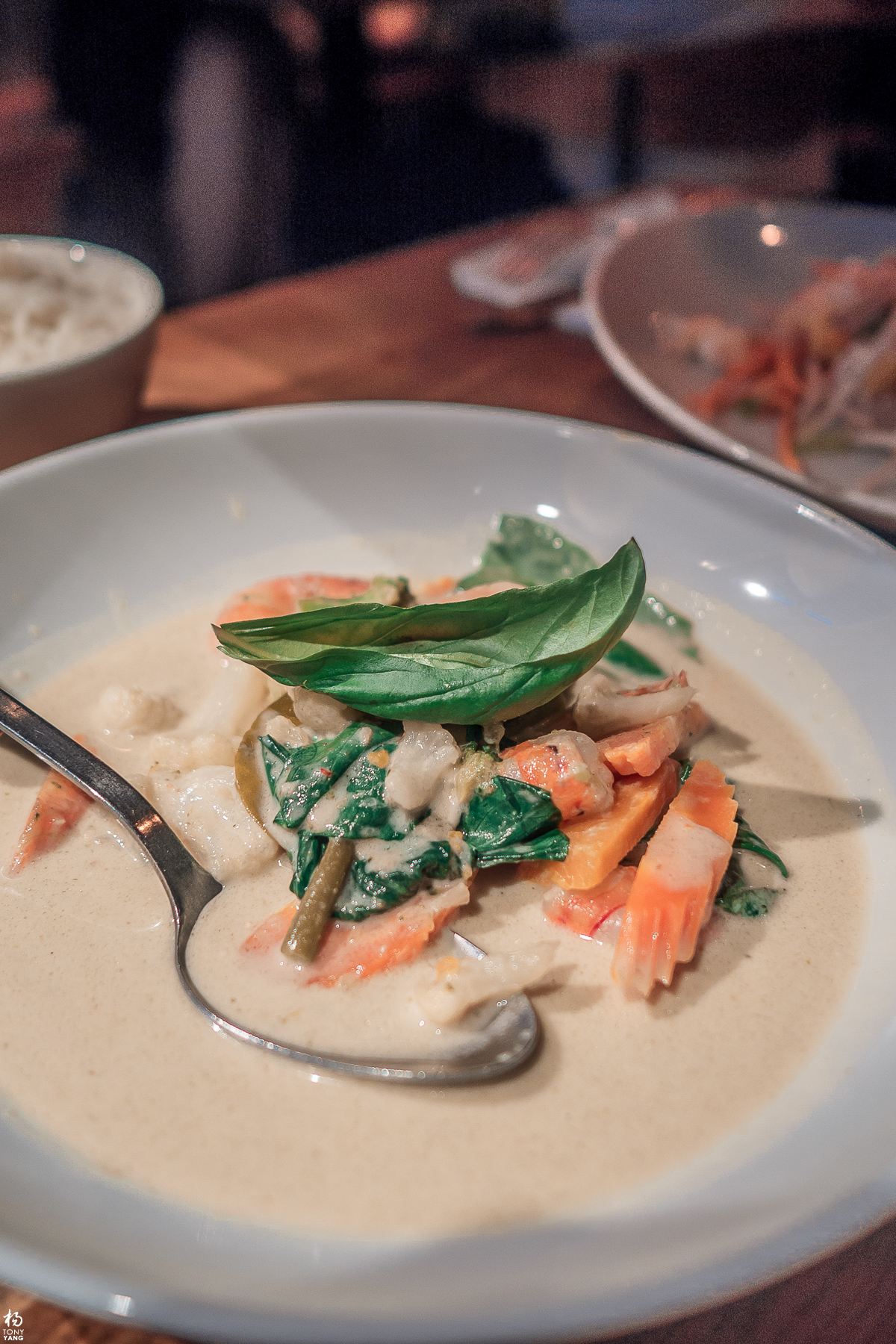 Going home on your honeymoon does not get you free upgrades.