The most exciting home project for me is dedicating a room for our home office and our battlestation. My computer used to occupy my dining space at the old apartment. Now all our gear and gadgets can reside in a neat little home. While it's still a work in progress, it's an efficient and incredibly enjoyable space that we can spend all day in. All of the furniture is IKEA, half of it being installed per instructions, and the other half were hacks thanks to my wife's incredible talent for sniffing out good deals.
The computer desk and craft table were both picked out from the As-Is section of IKEA. The computer desk surface was actually a closet door measuring 8 feet by 3 feet, the perfect size for two people. Cost: $10. The craft table was a similar deal, a counter top measuring the same size. Cost: $10. All we needed to complete the desk were legs at $4 a pop, a few drawer units I already owned, and one new center shelf for the computer desk ($79). Some basic IKEA office desks started around $669!
With the new furniture measured out, I figured out how I wanted to lay out the office thanks to a free software called SketchUp. They have tons of downloadable models of IKEA furniture and office gadgets that you can use to layout your floor plan with complete accuracy. I was able to give my wife a virtual tour so she could approve of the layout. Our office is neatly organized by lots of little accessories from Amazon, everything from hooks to cable management. I hate disorganized cables!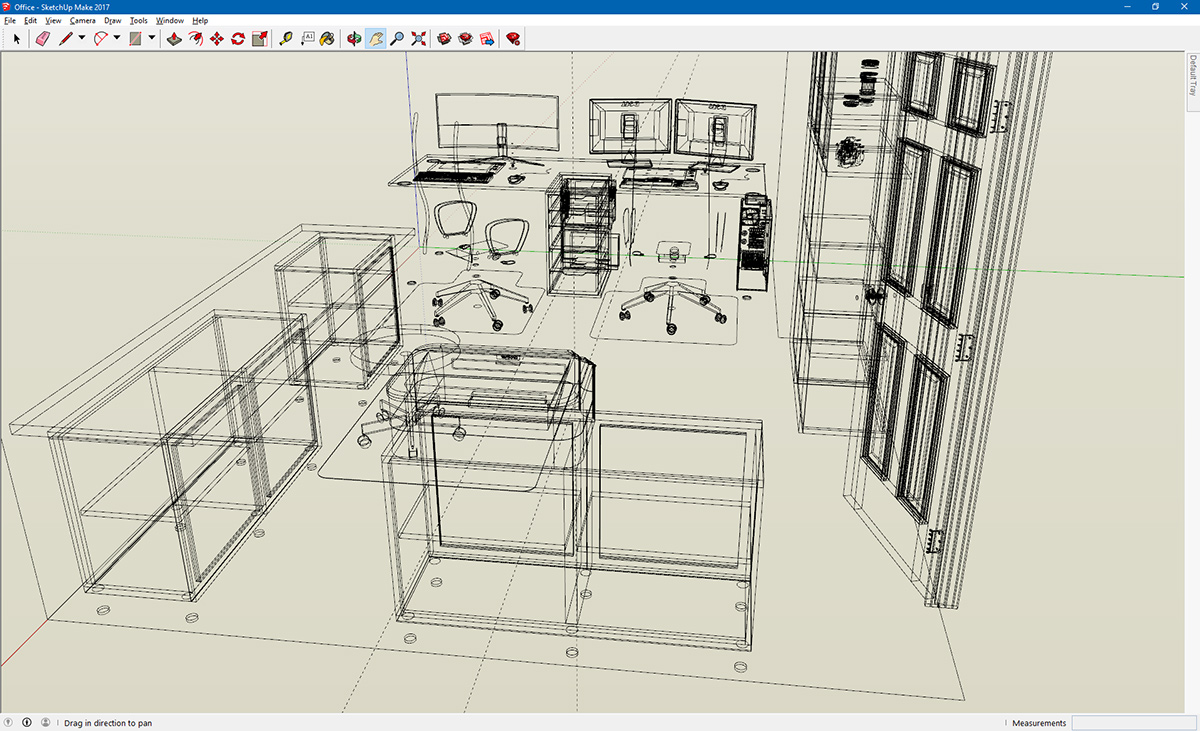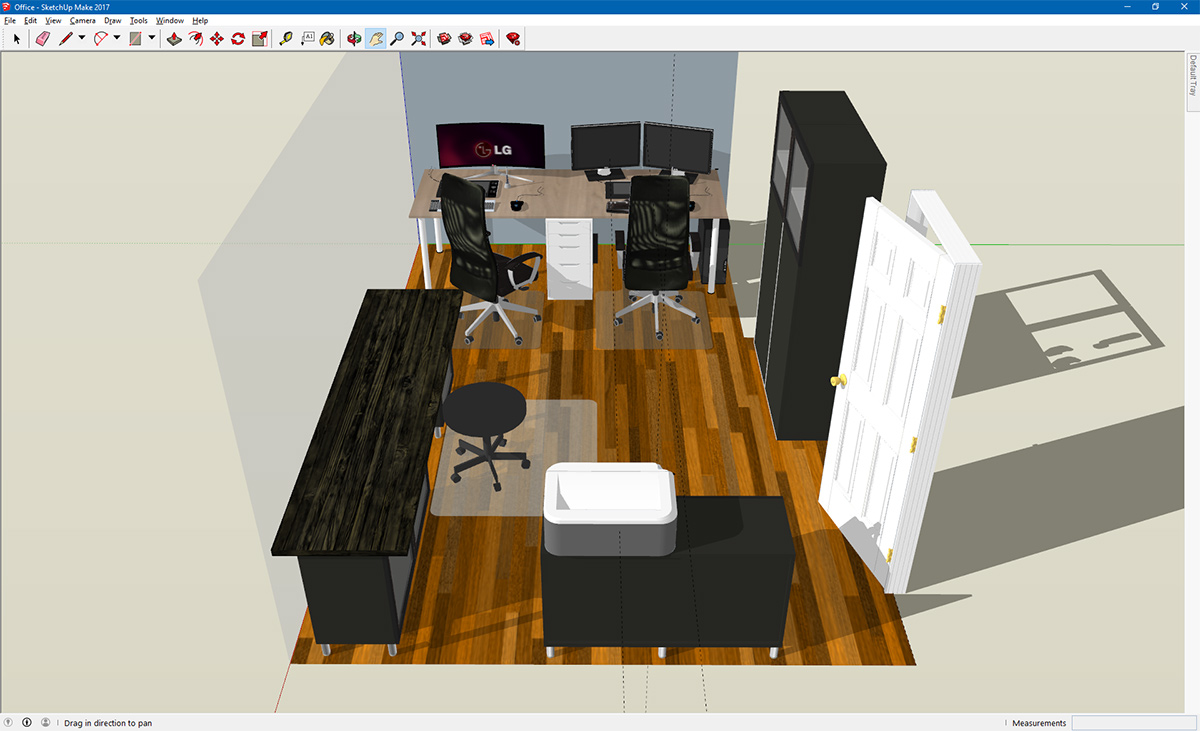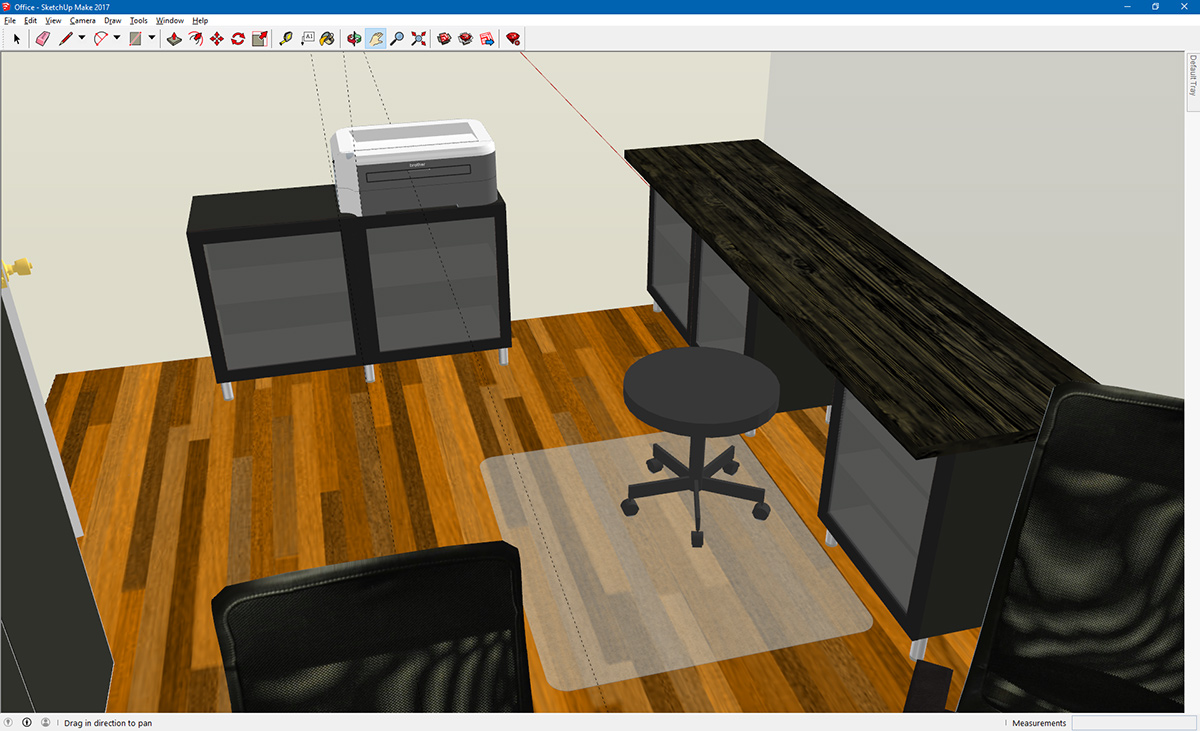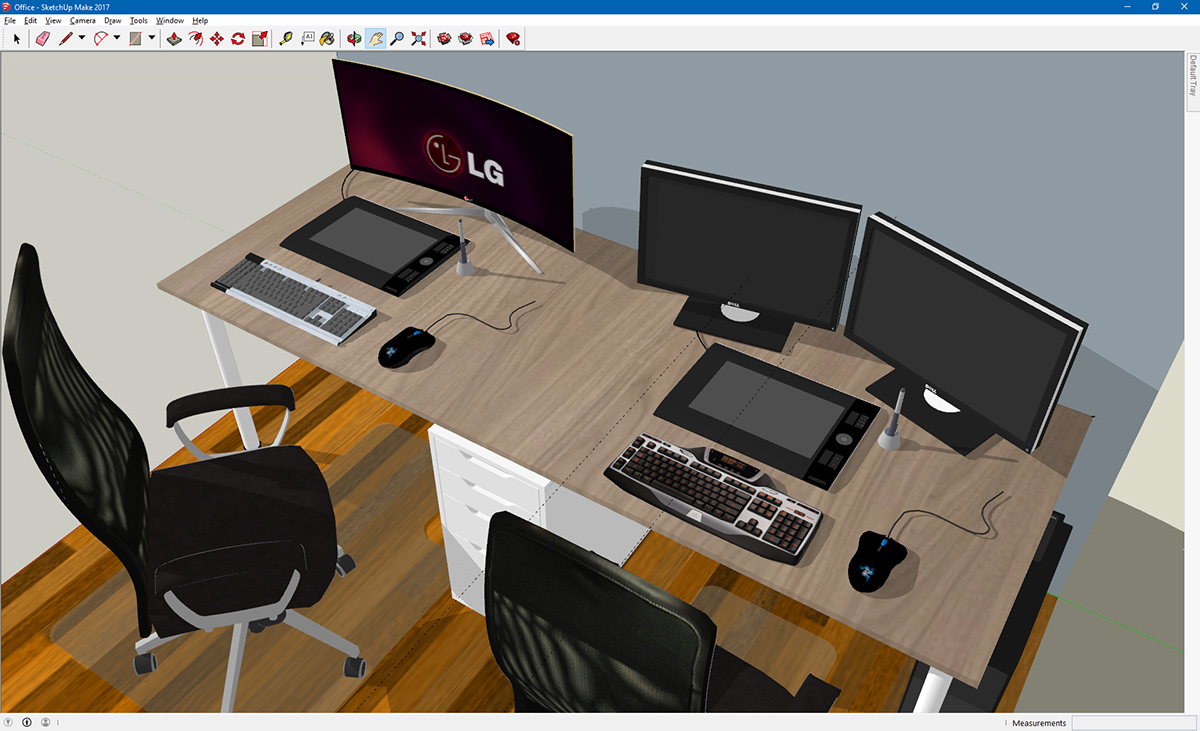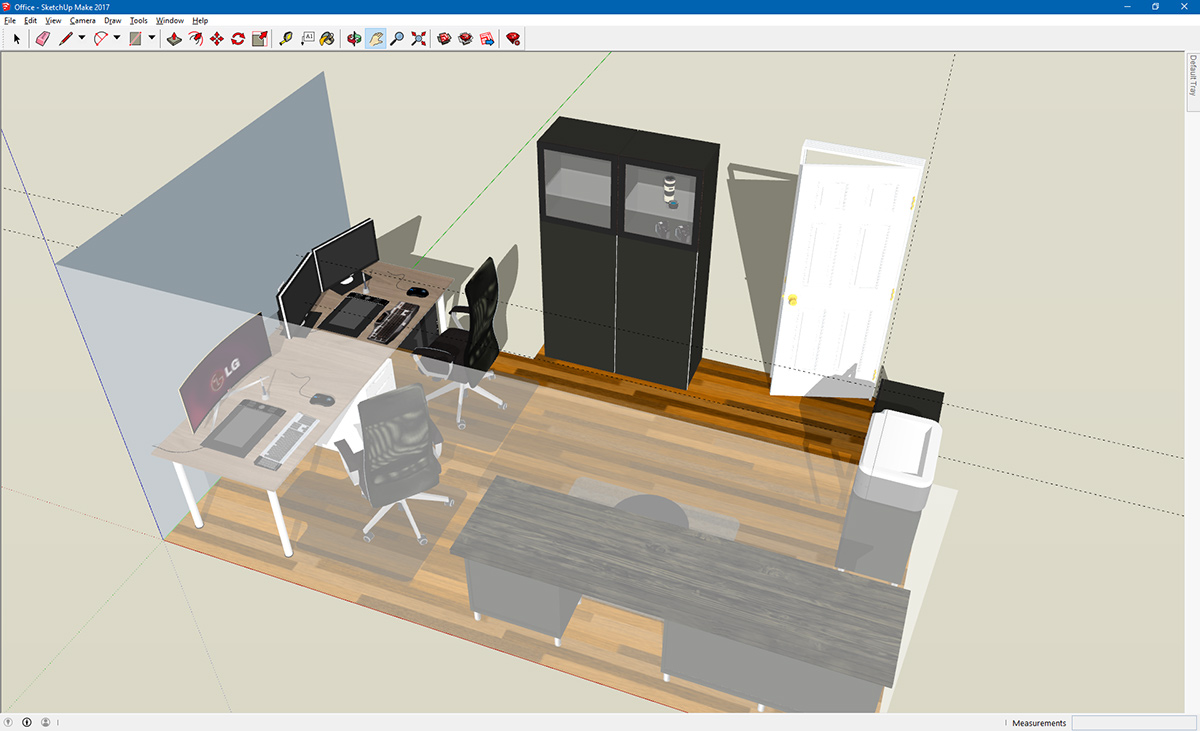 I spent a lot of time planning my camera charging station, mounting two surge protectors inside the shelf. My goal was to have one platform to plug in all of the various batteries we needed for wedding photography, and have it ready by the next morning. My favorite improvement from my previous setup is the flash battery charging cables running down directly into the bag so I don't have to take out the battery packs.
Upcoming additions to the office will include more wall shelves and storage. The most efficient use of any space is vertical storage.
Below are some handy accessories used in my office in case you're interested.
Stick-on Headphone Hooks
TaoTronics Metal LED Desk Lamp
HitLights Eclipse LED Light Strip Accent Kit
AmazonBasics Laptop Stand
Spigen S310 Cell Phone Stand
Dual LCD Monitor Stand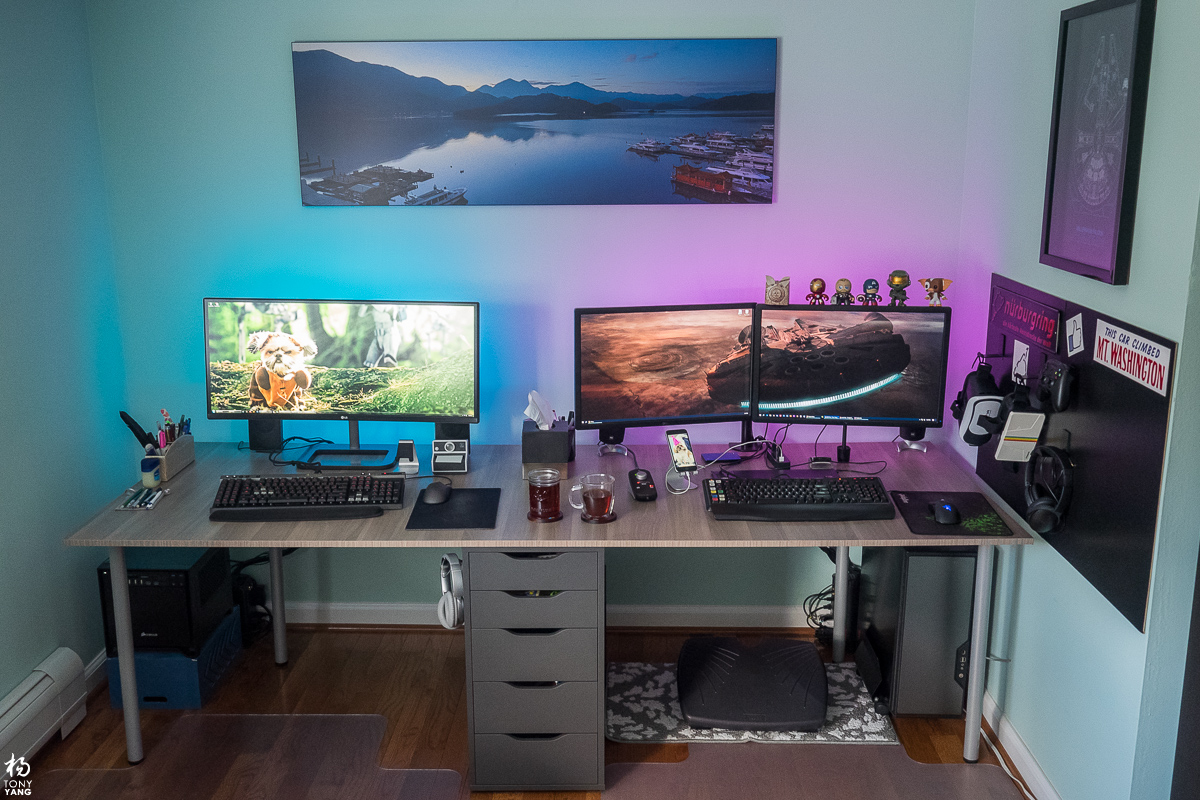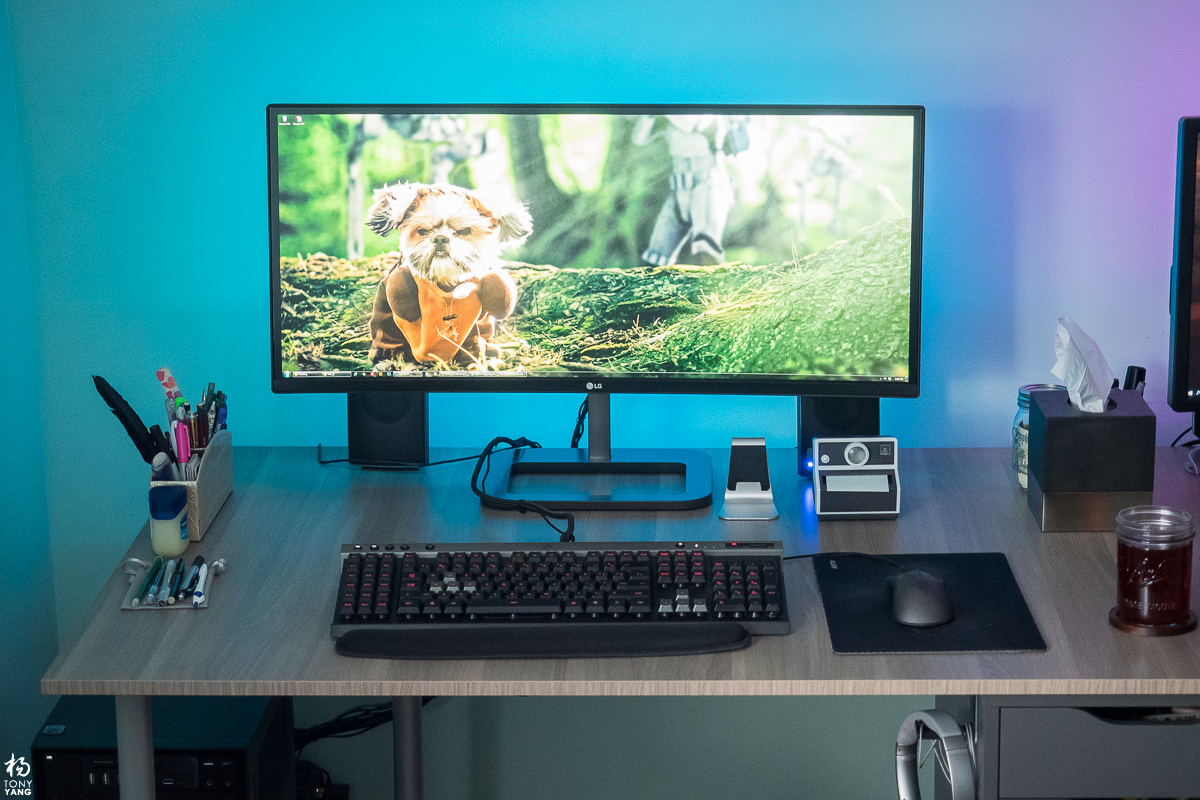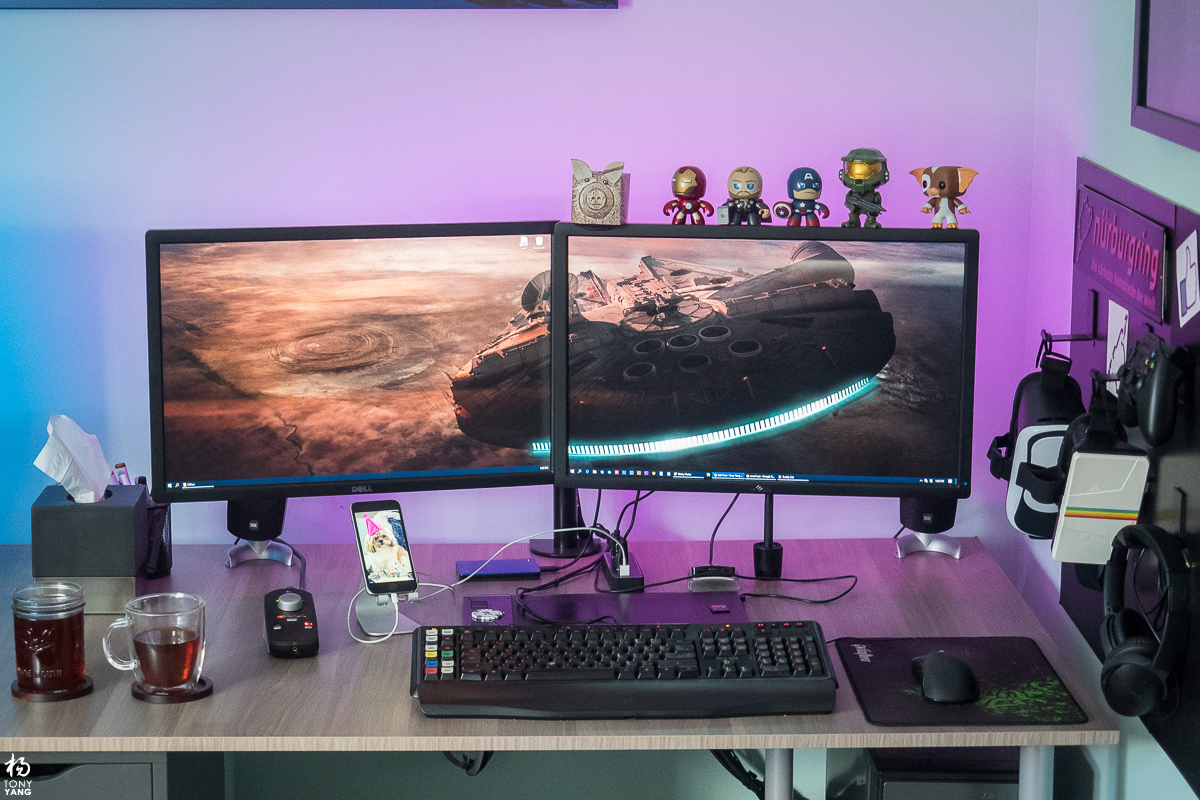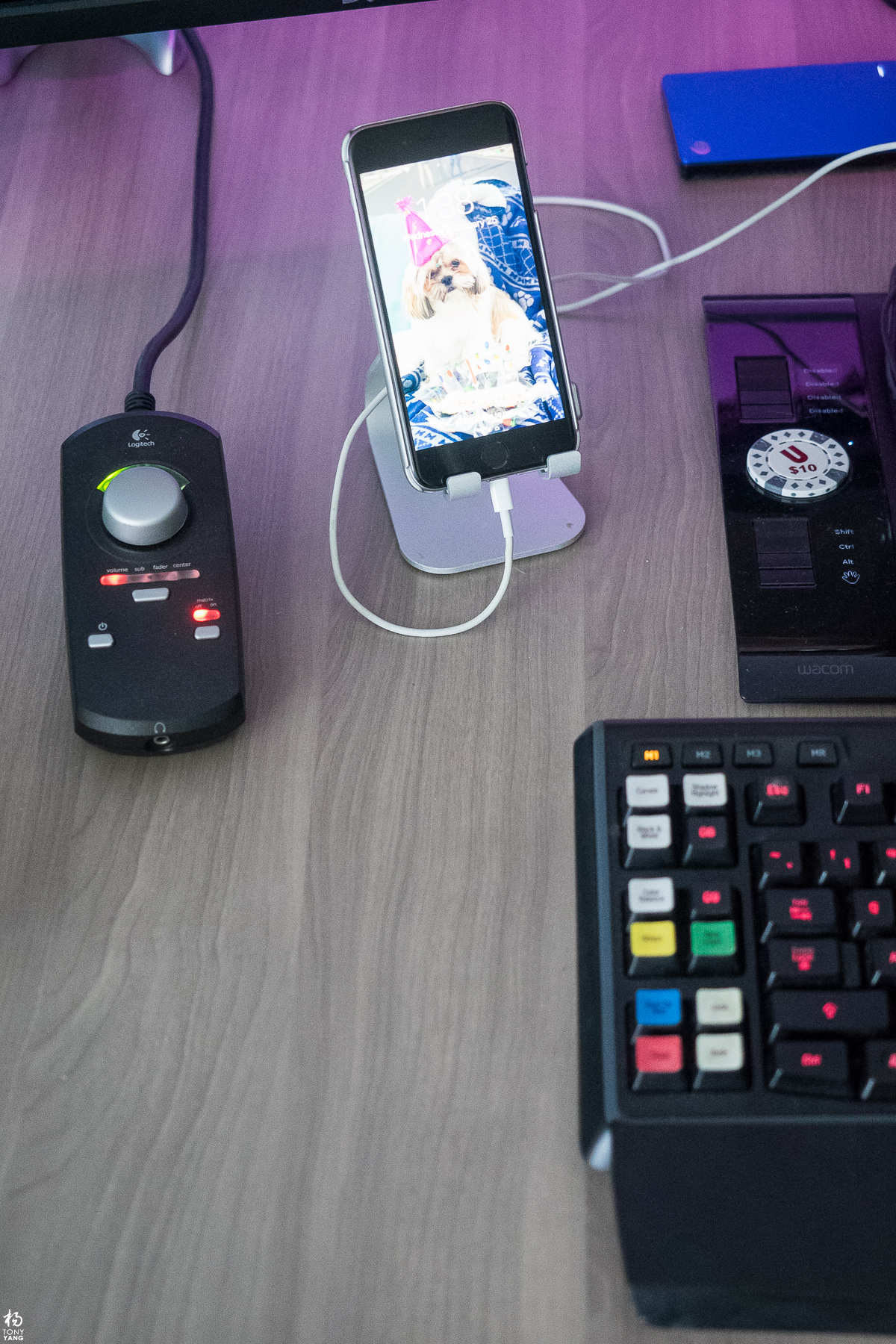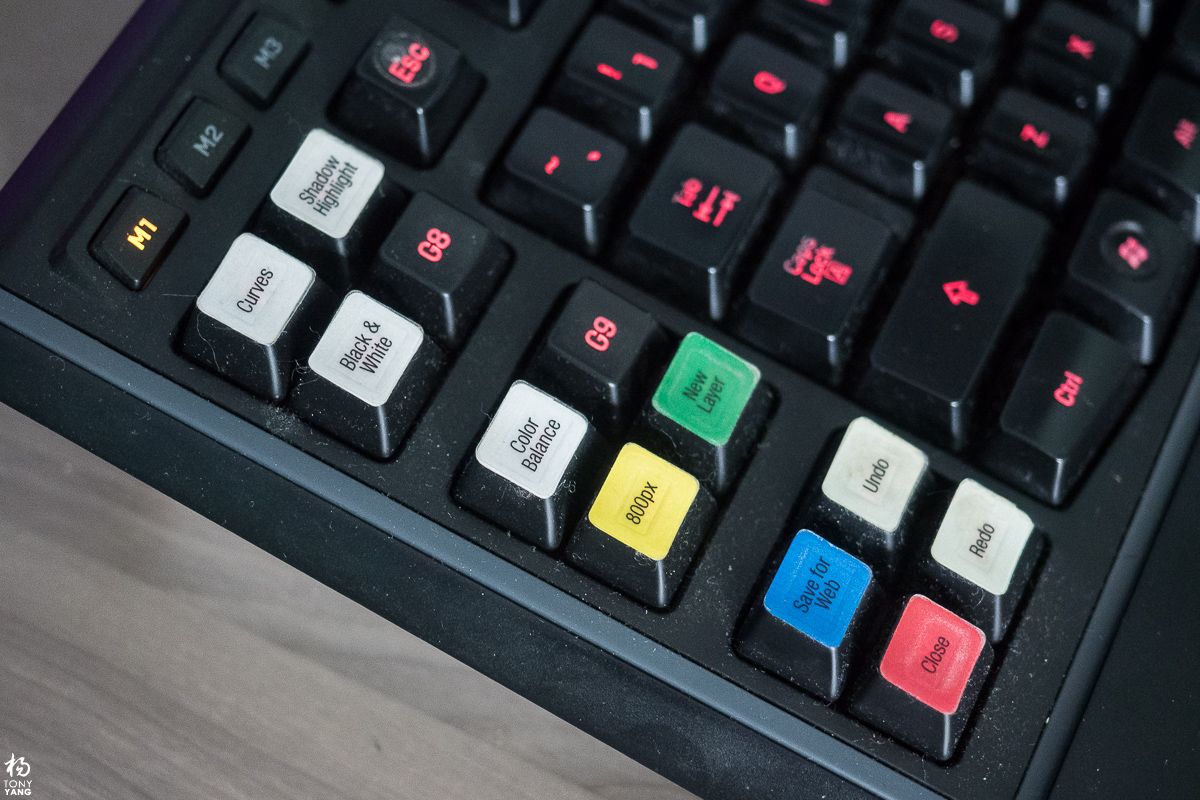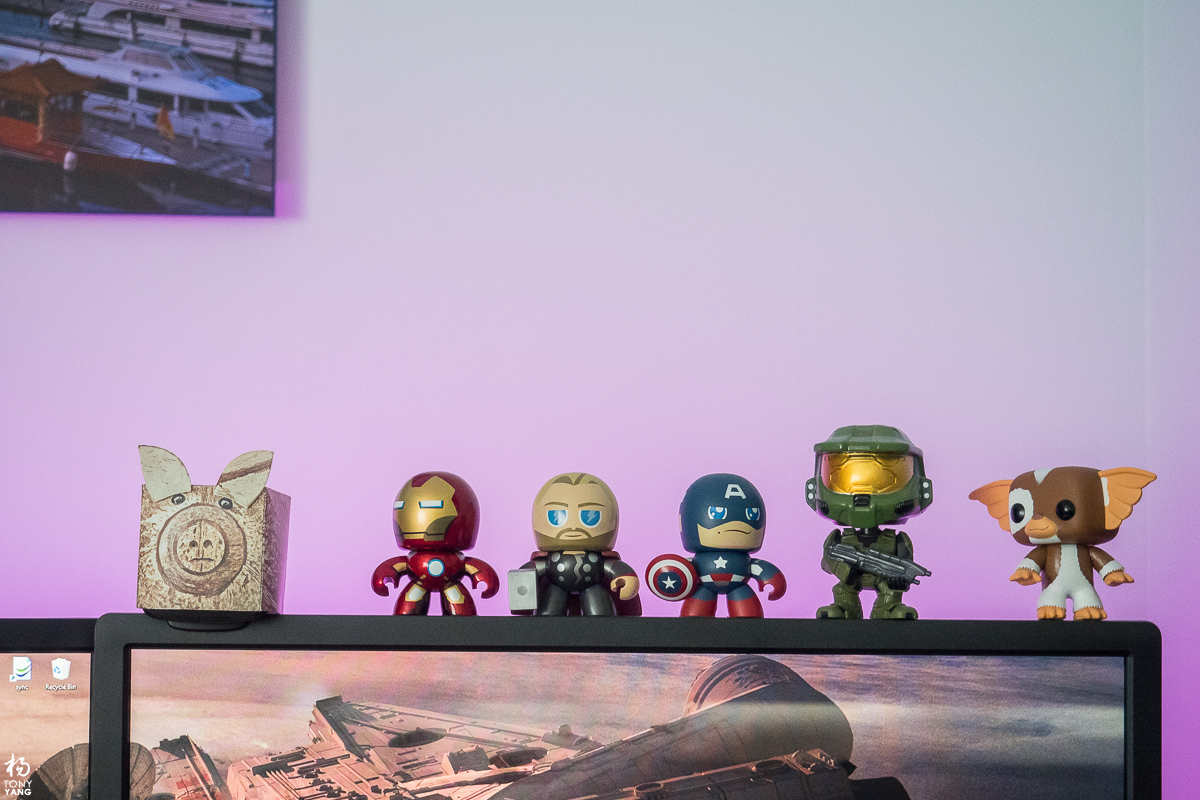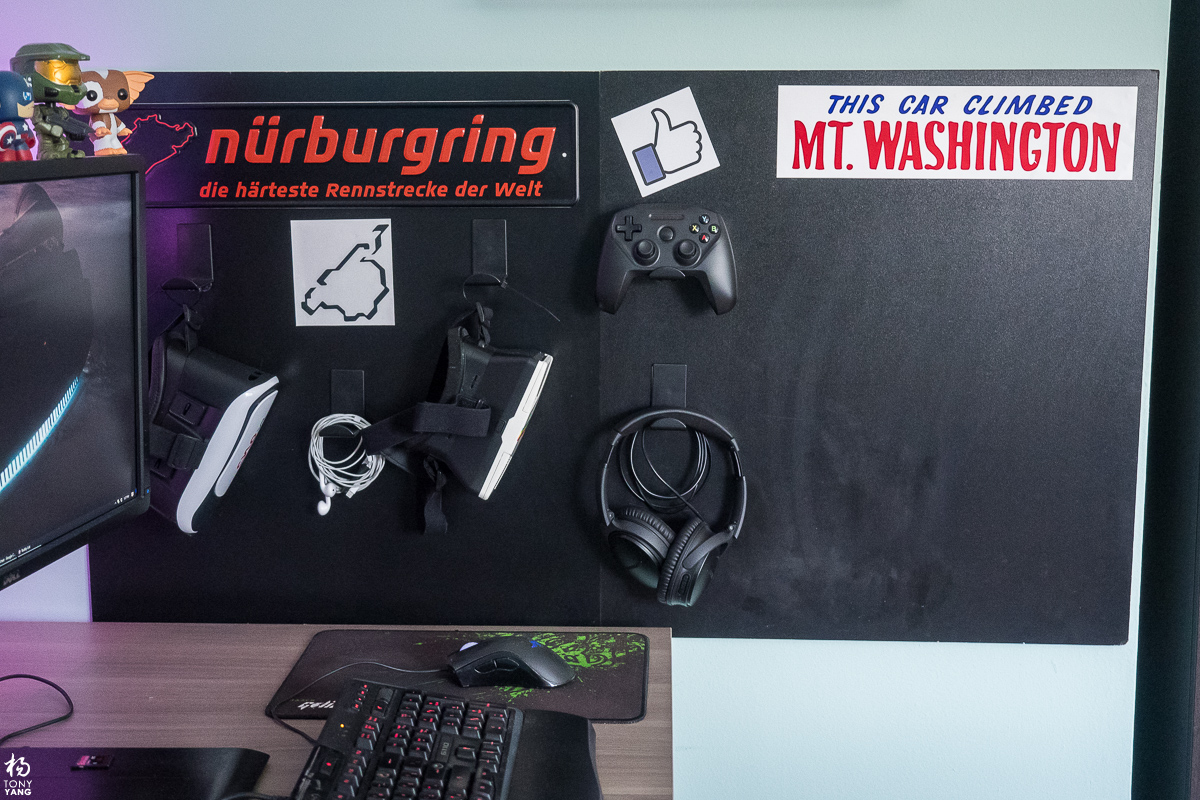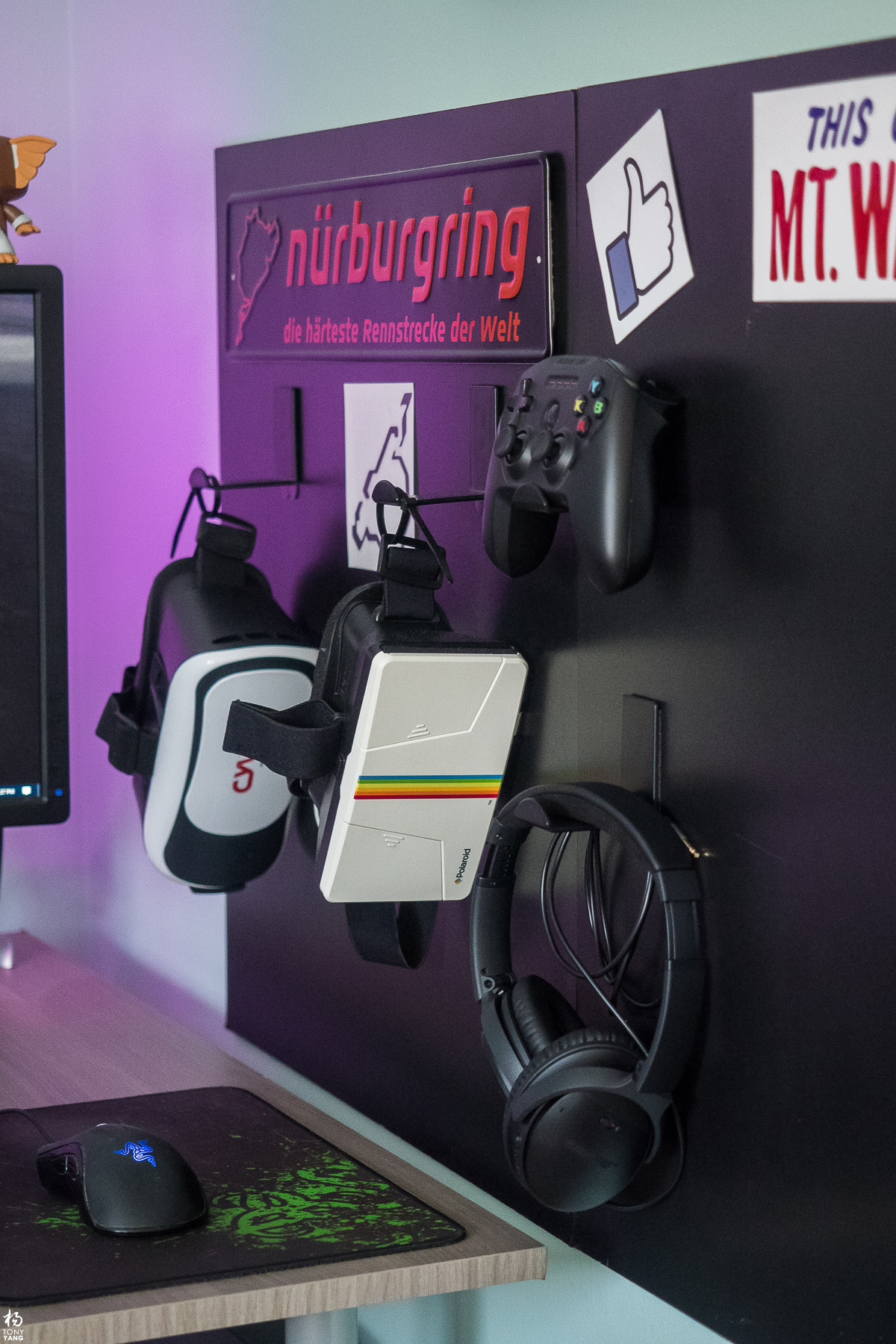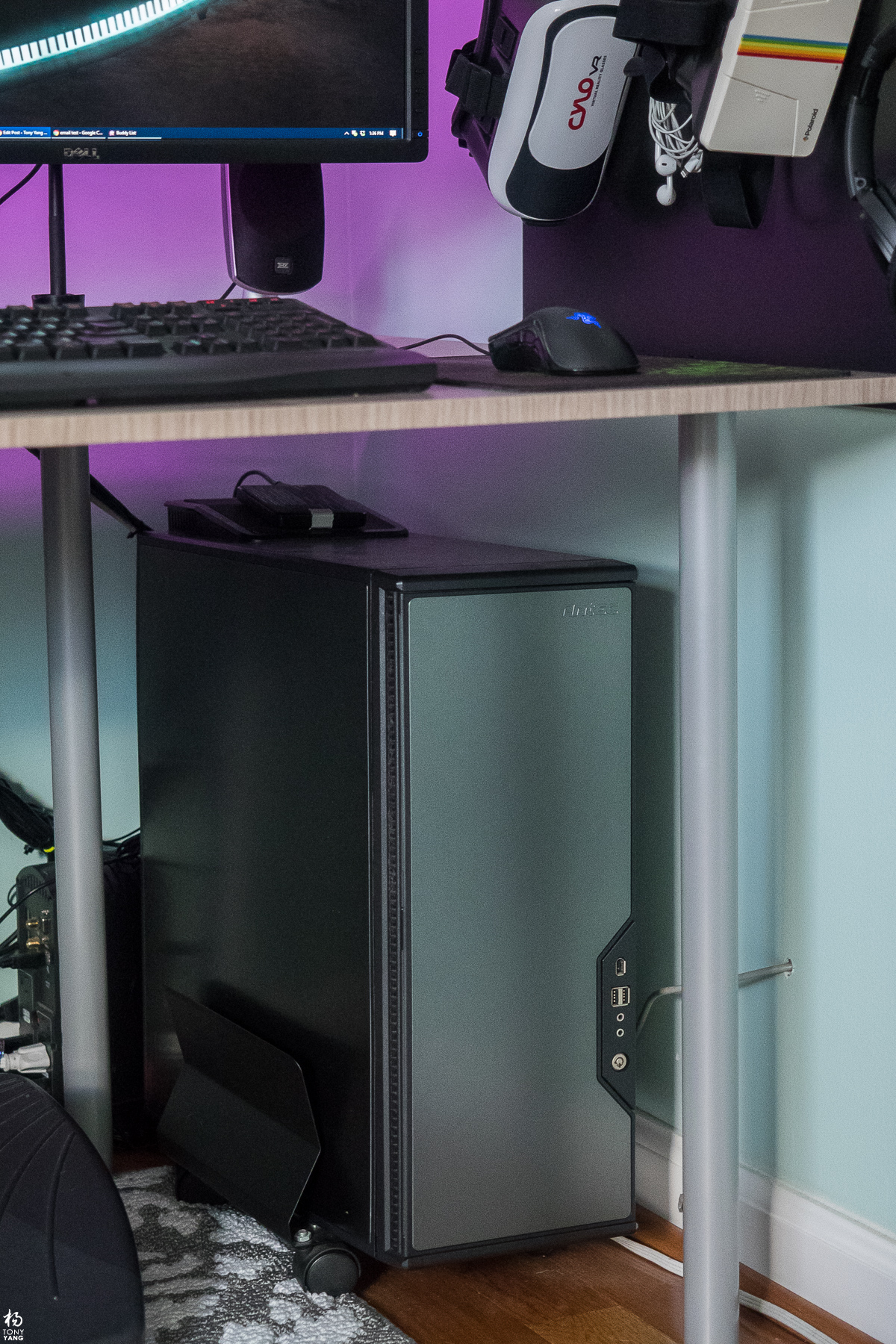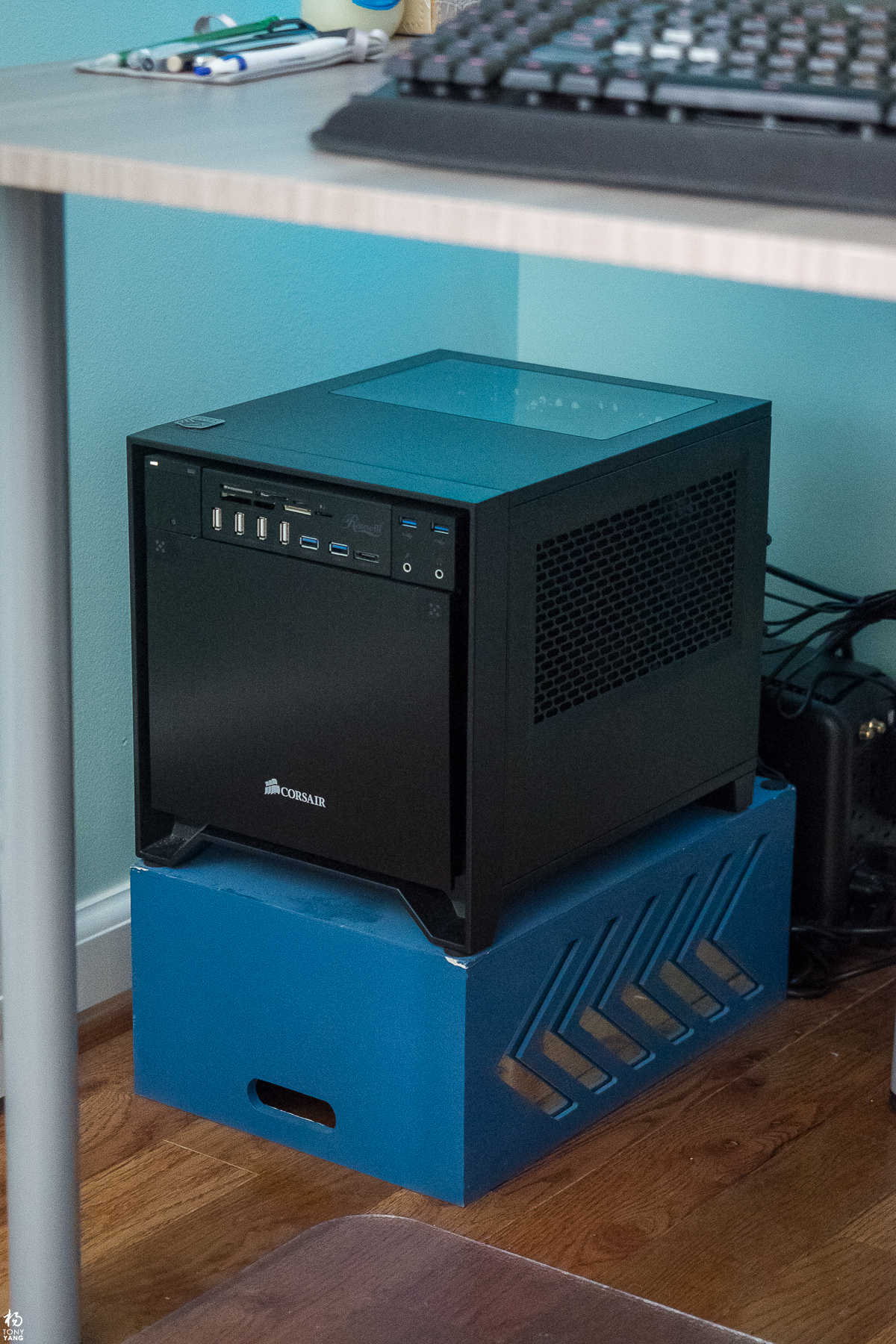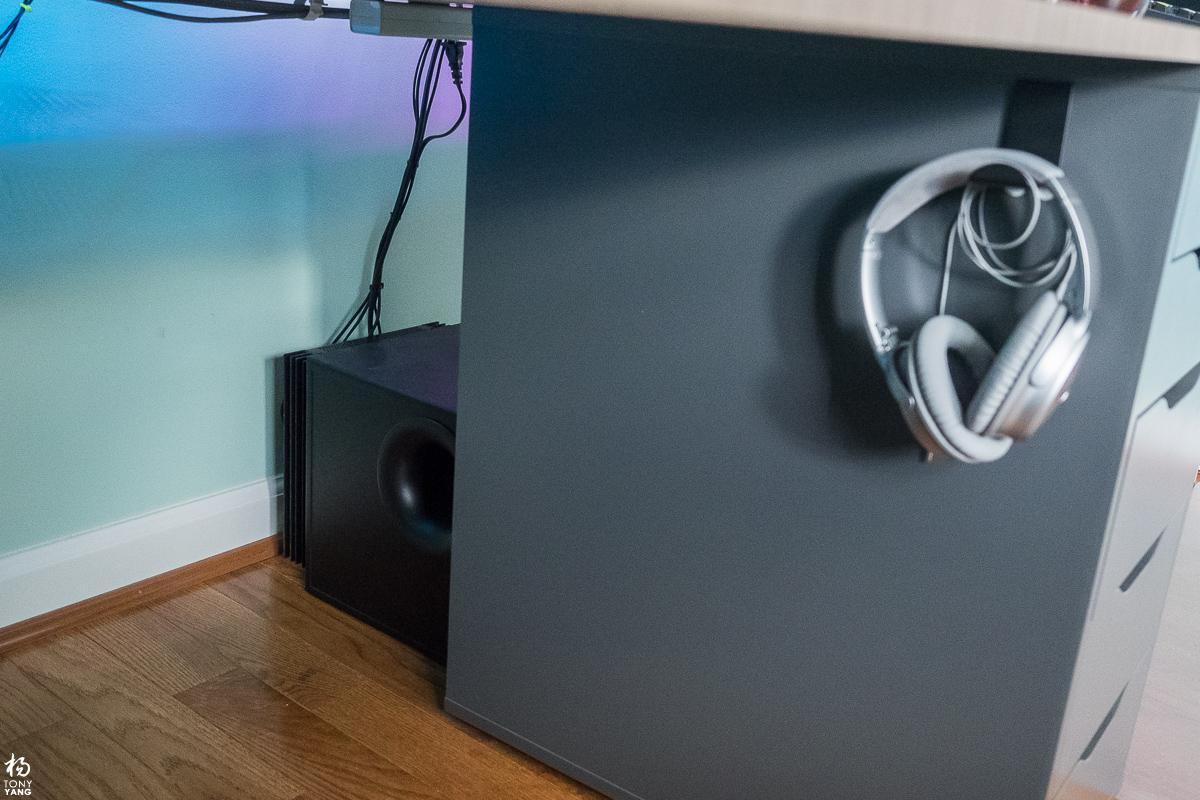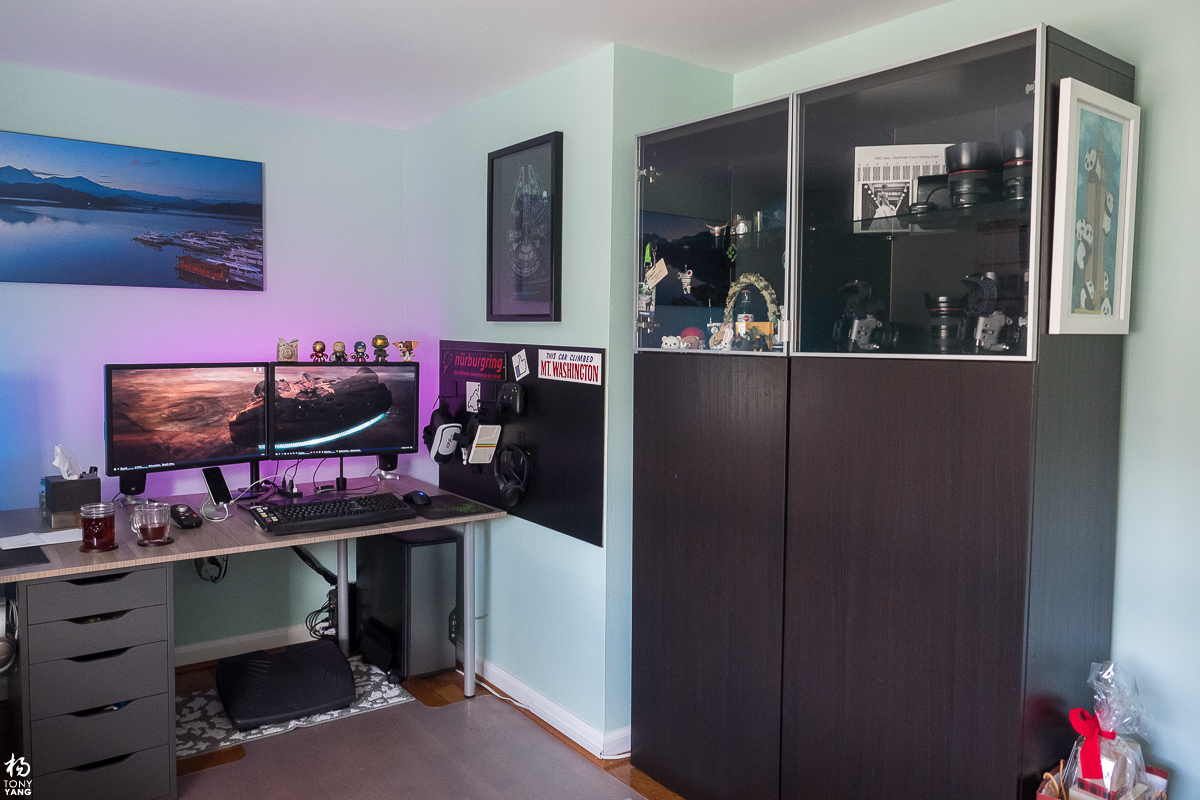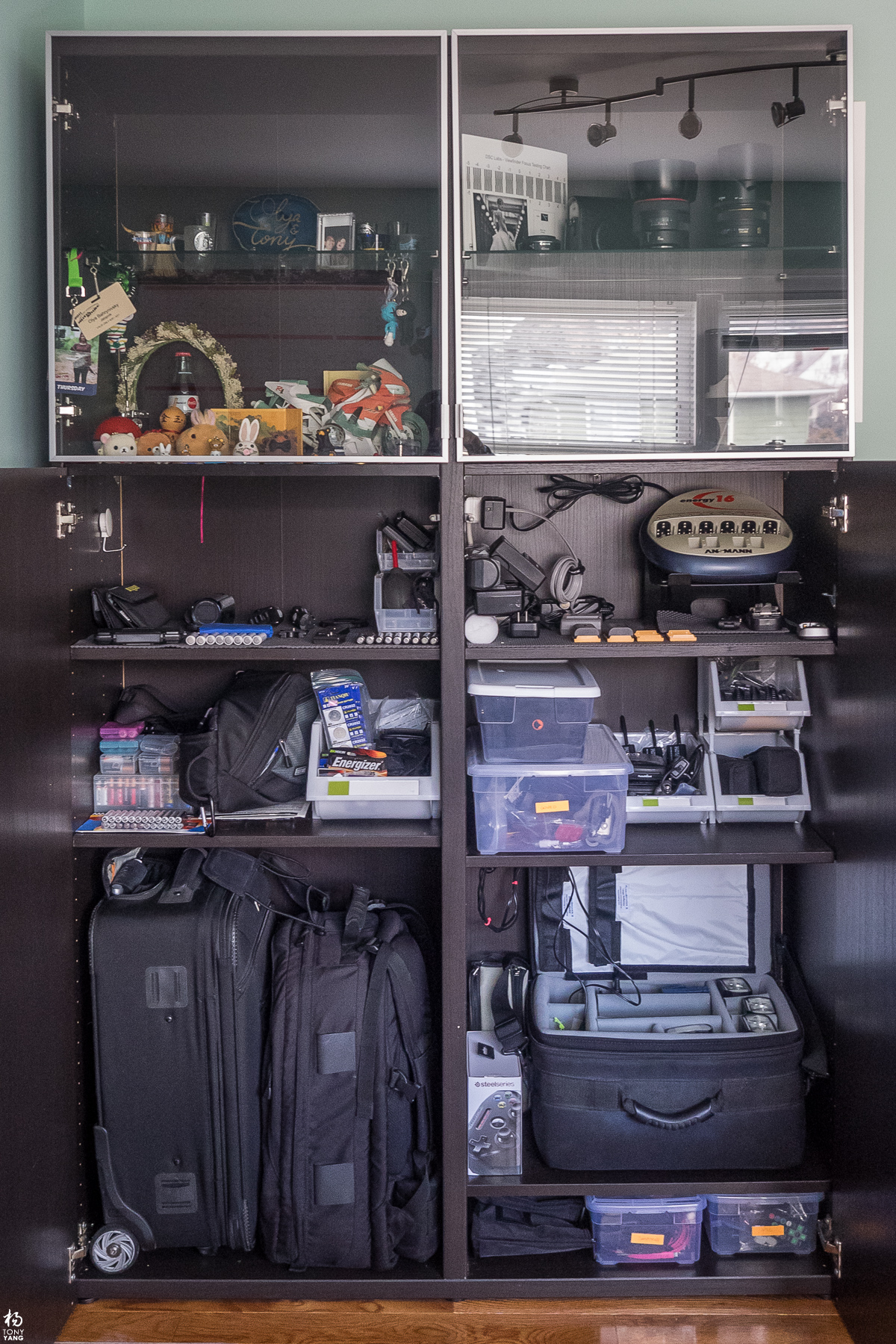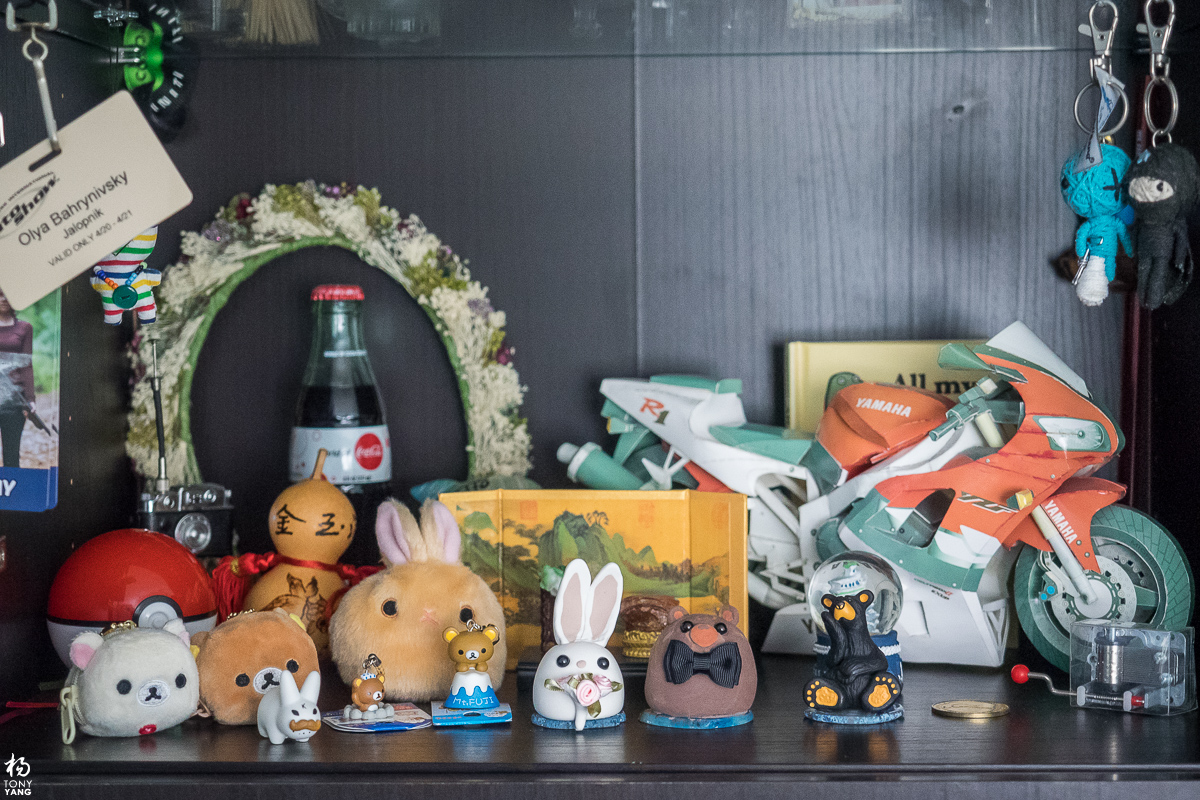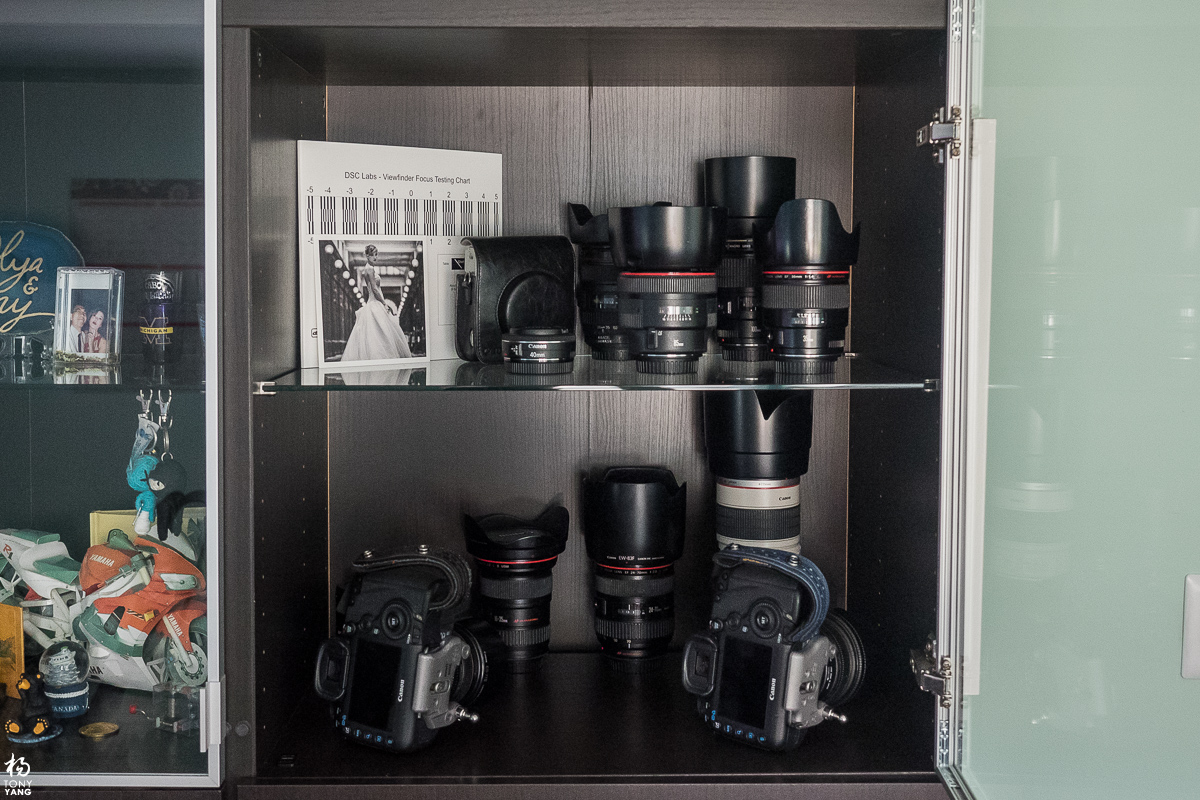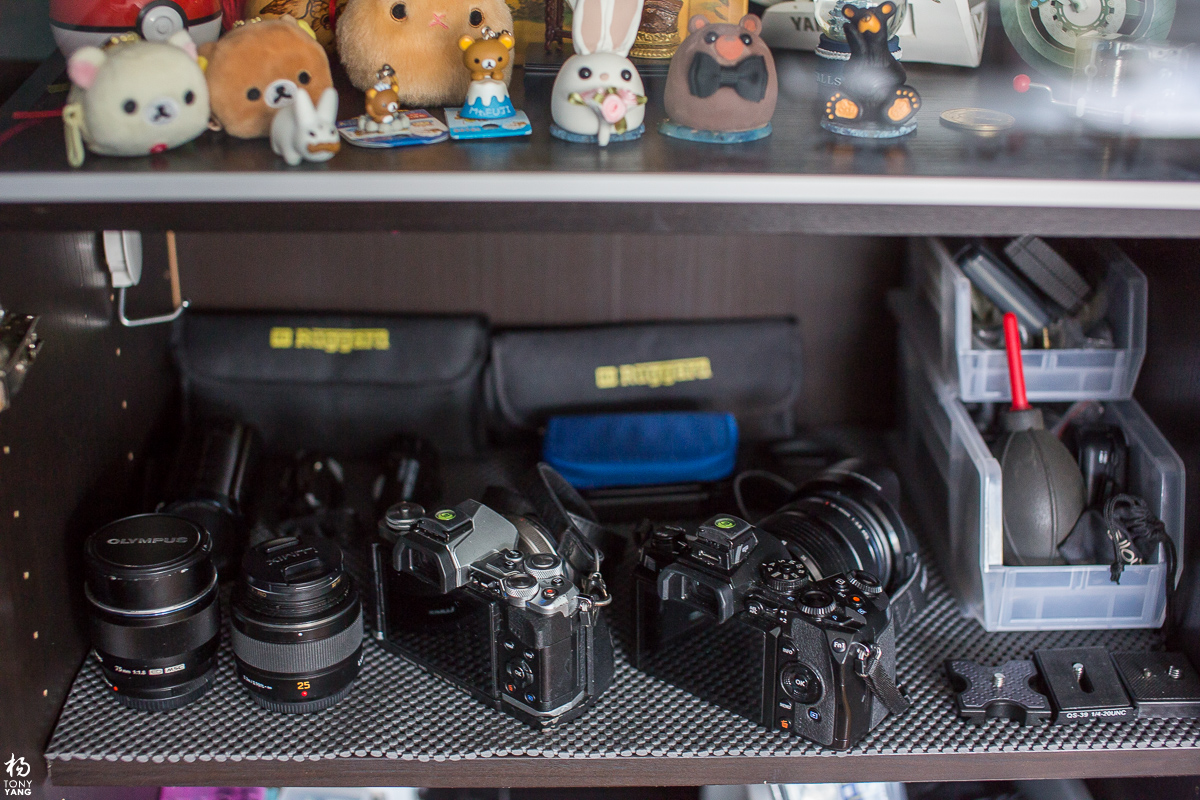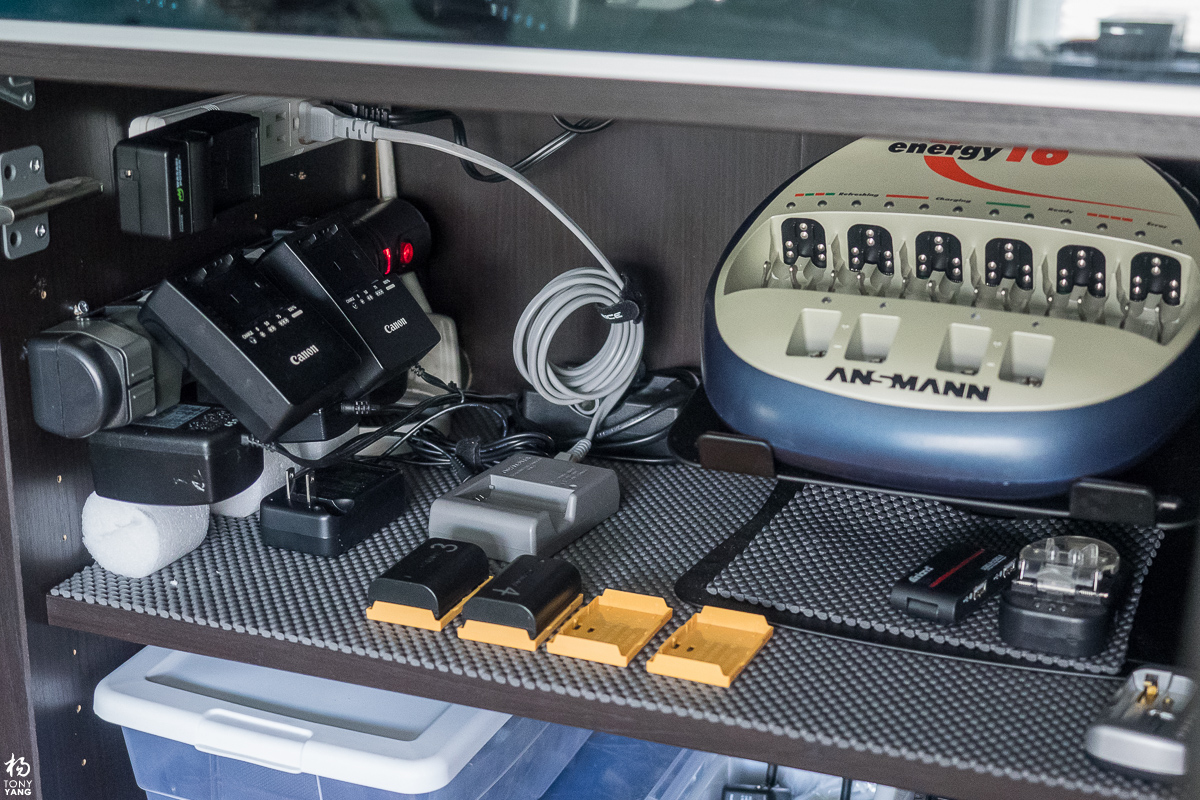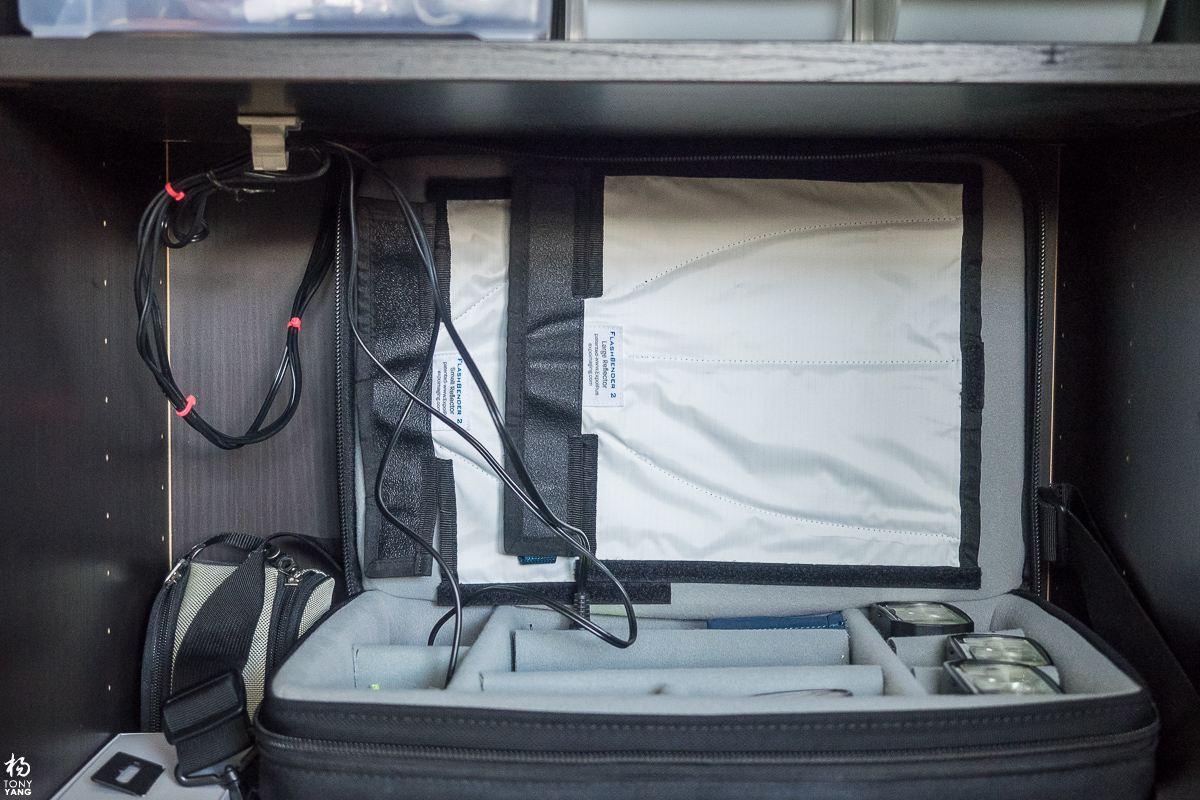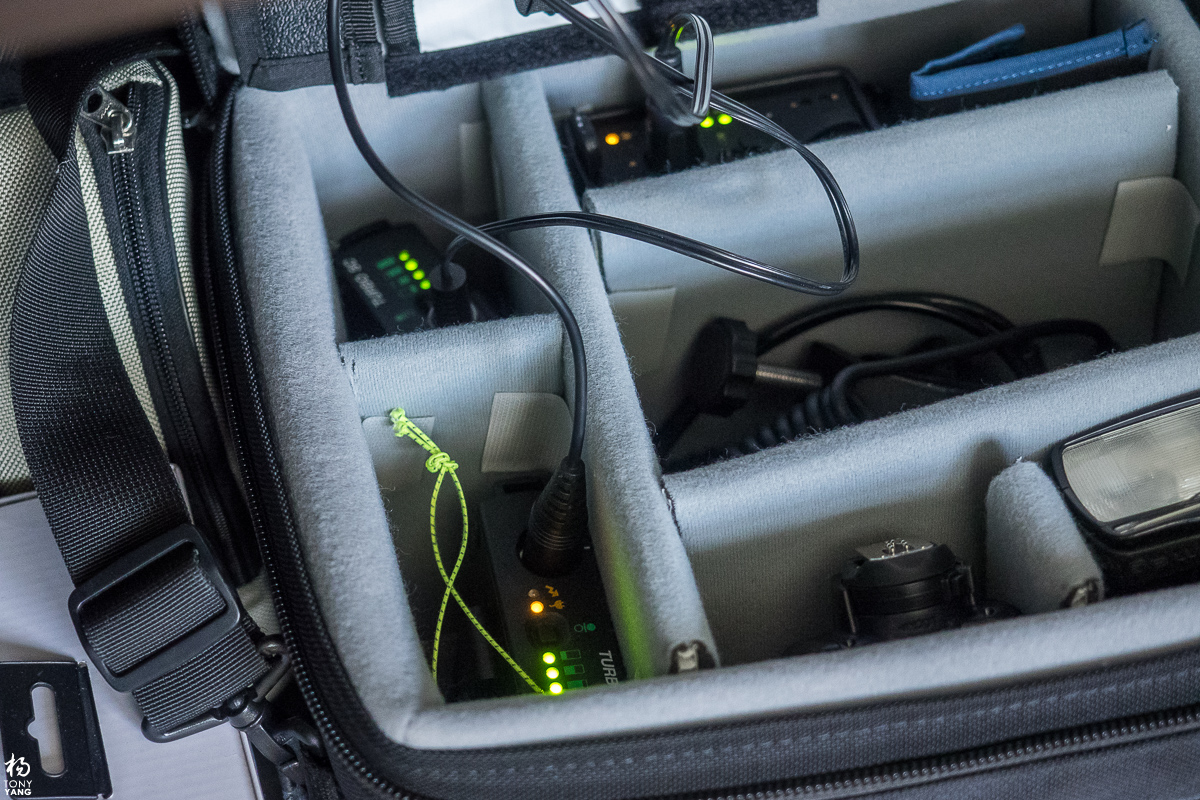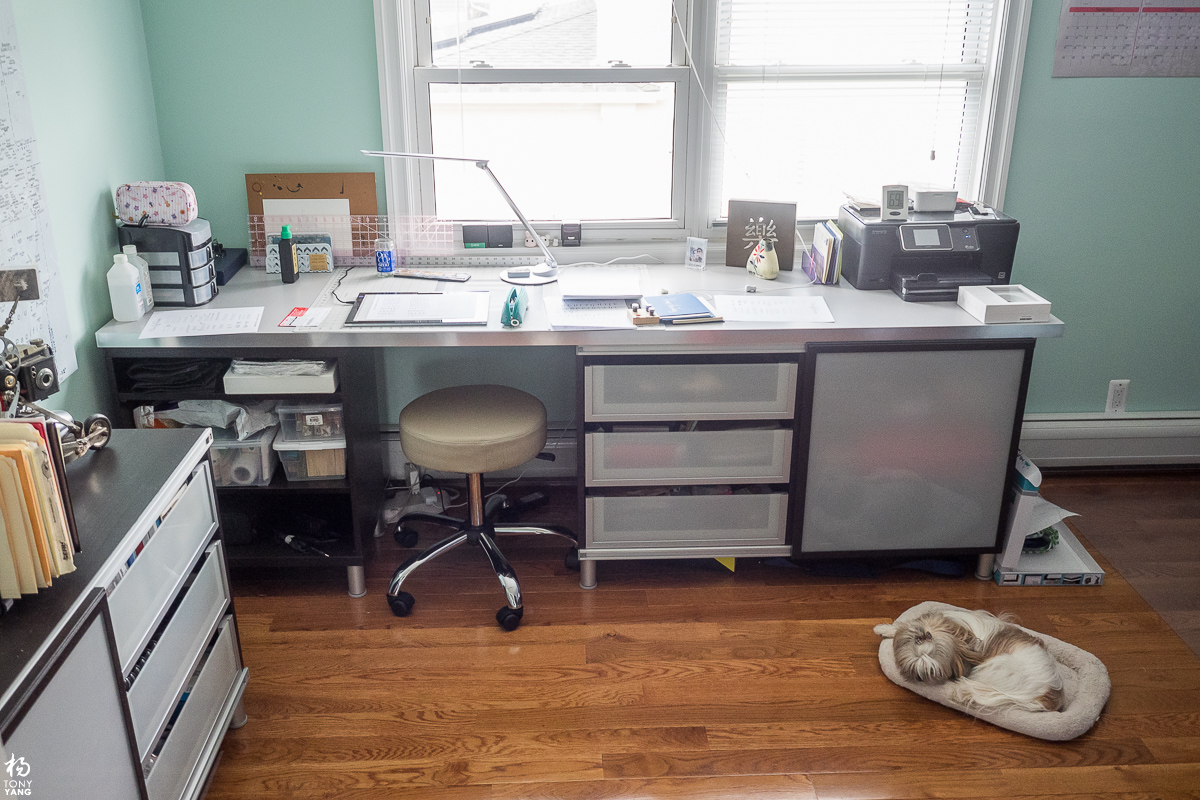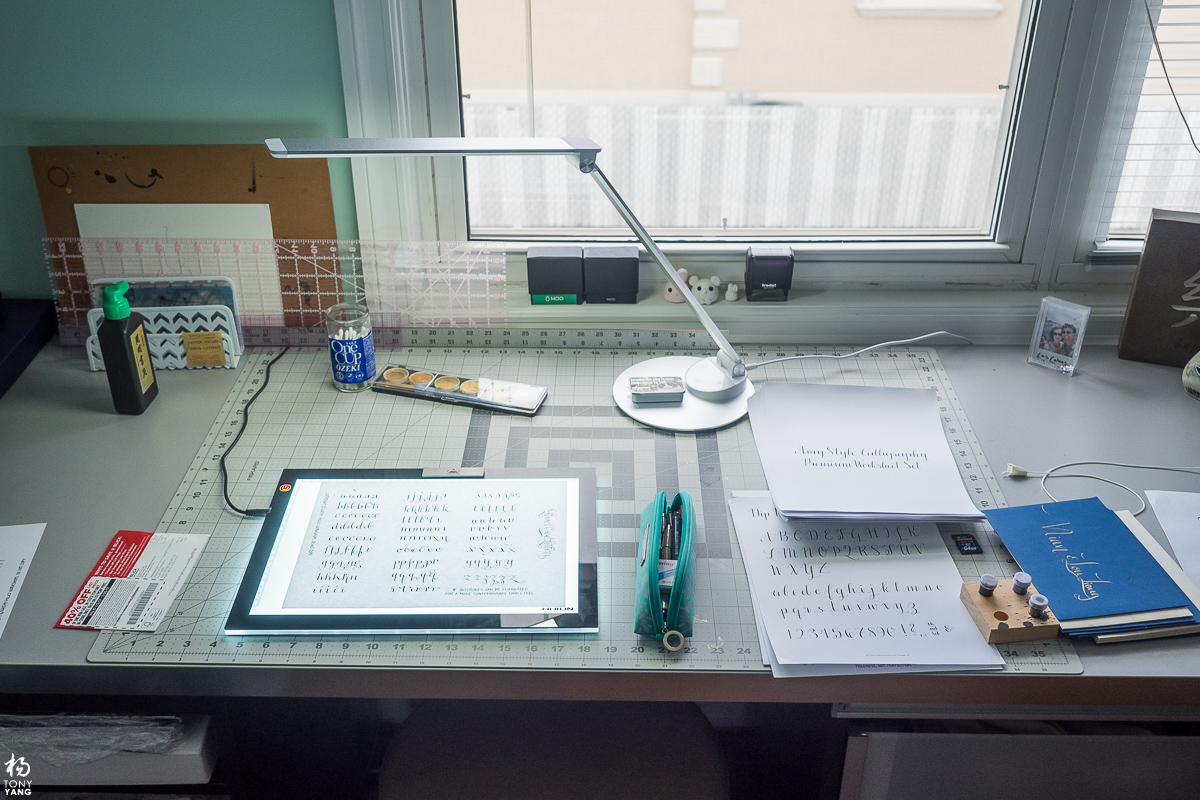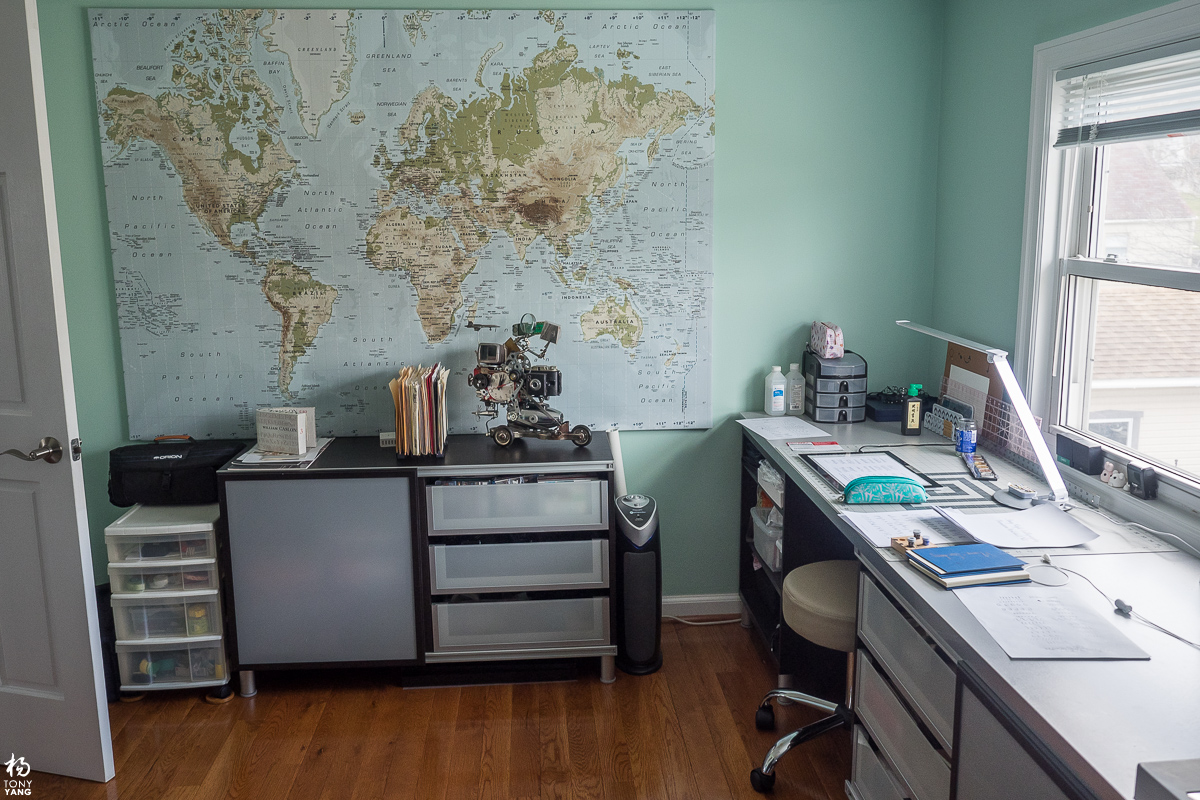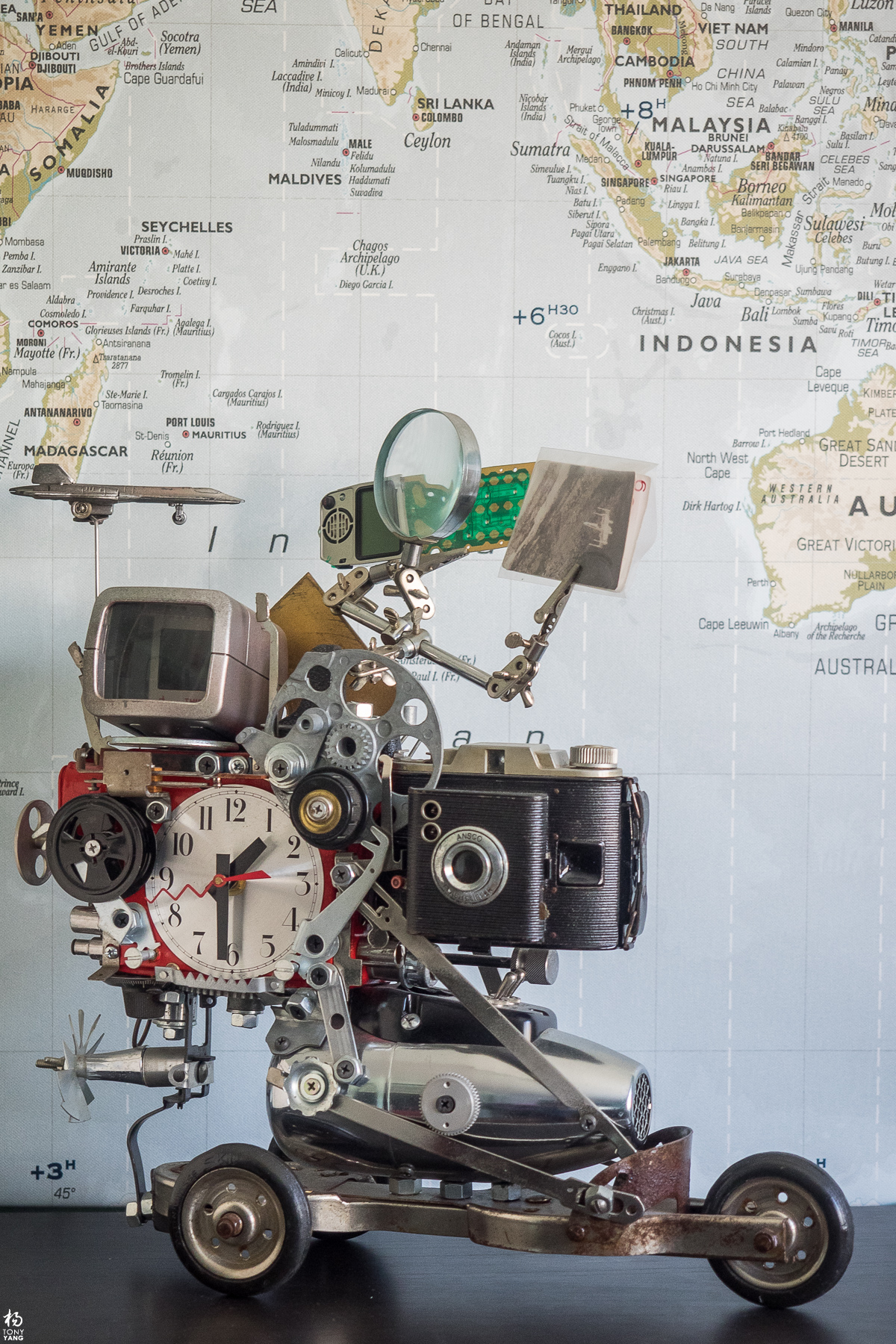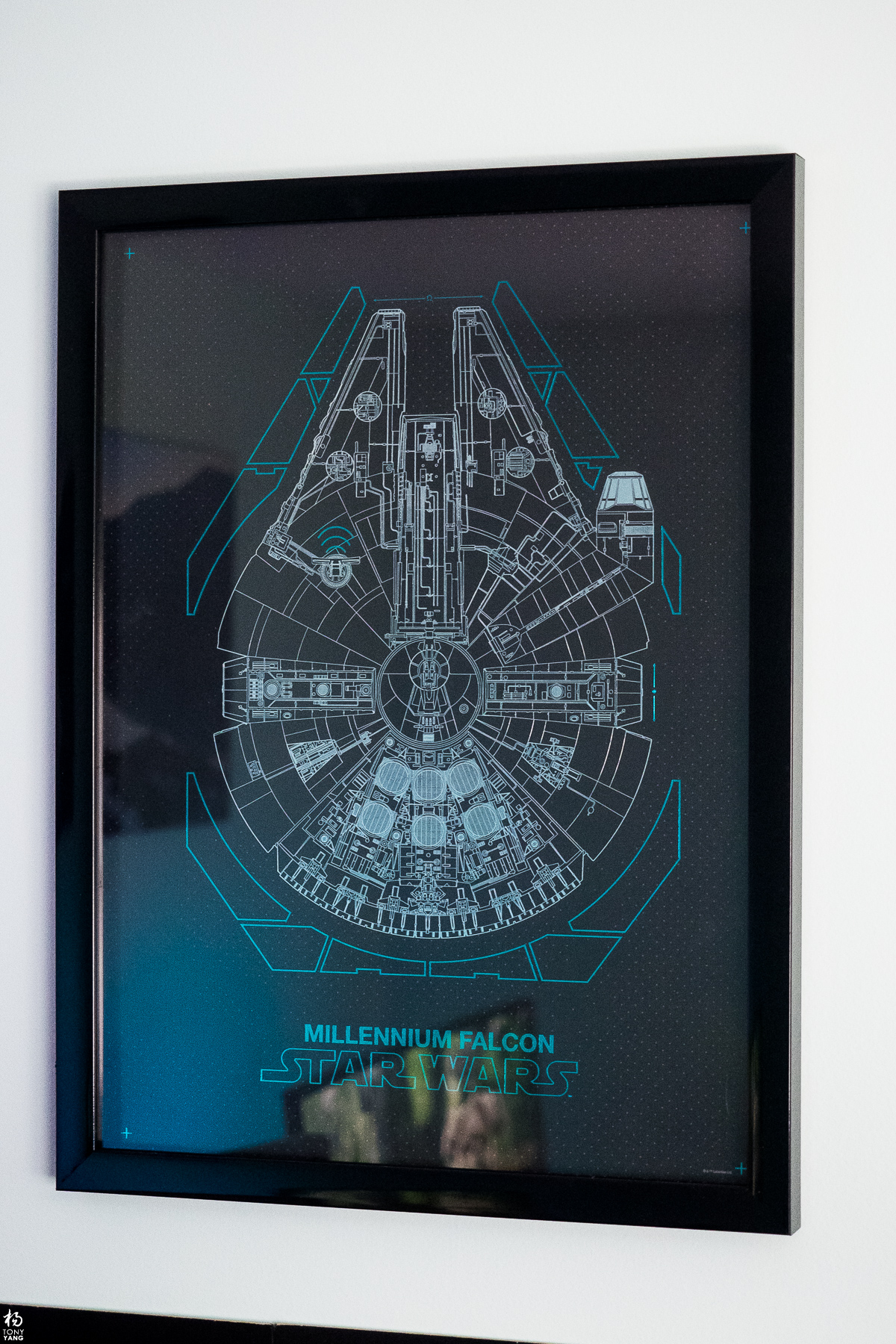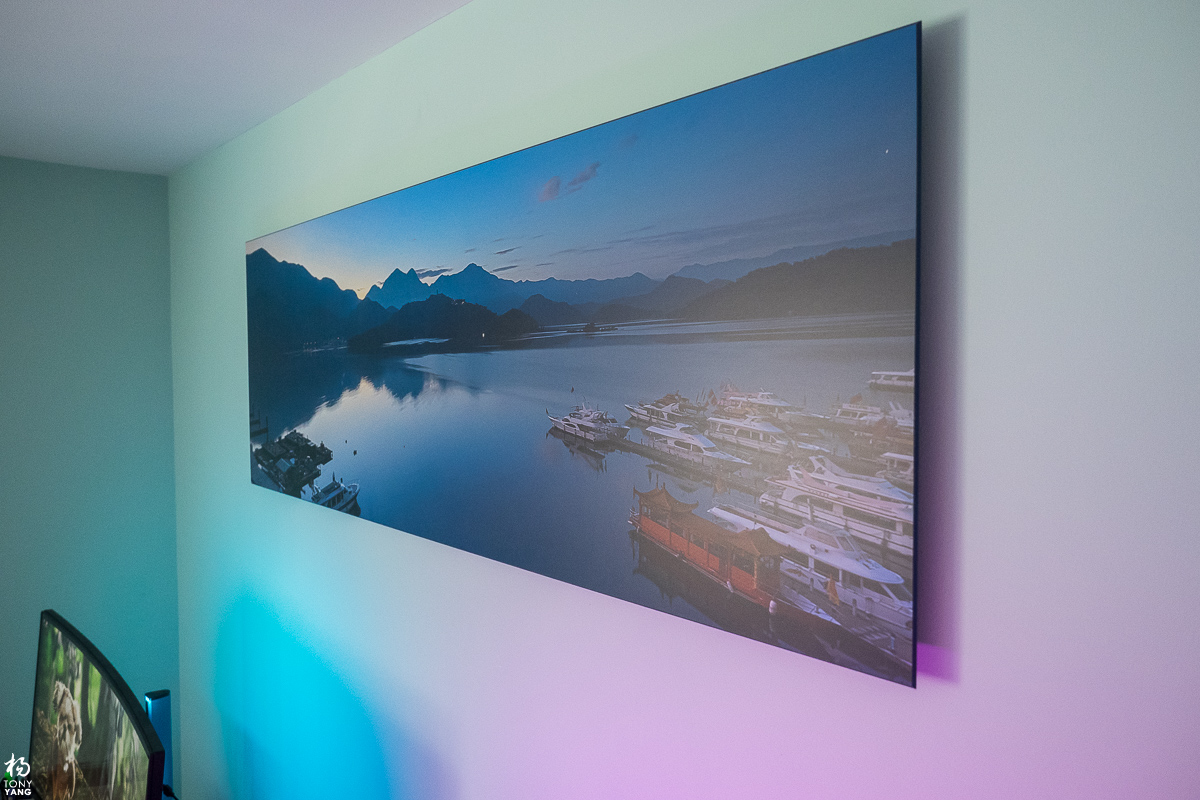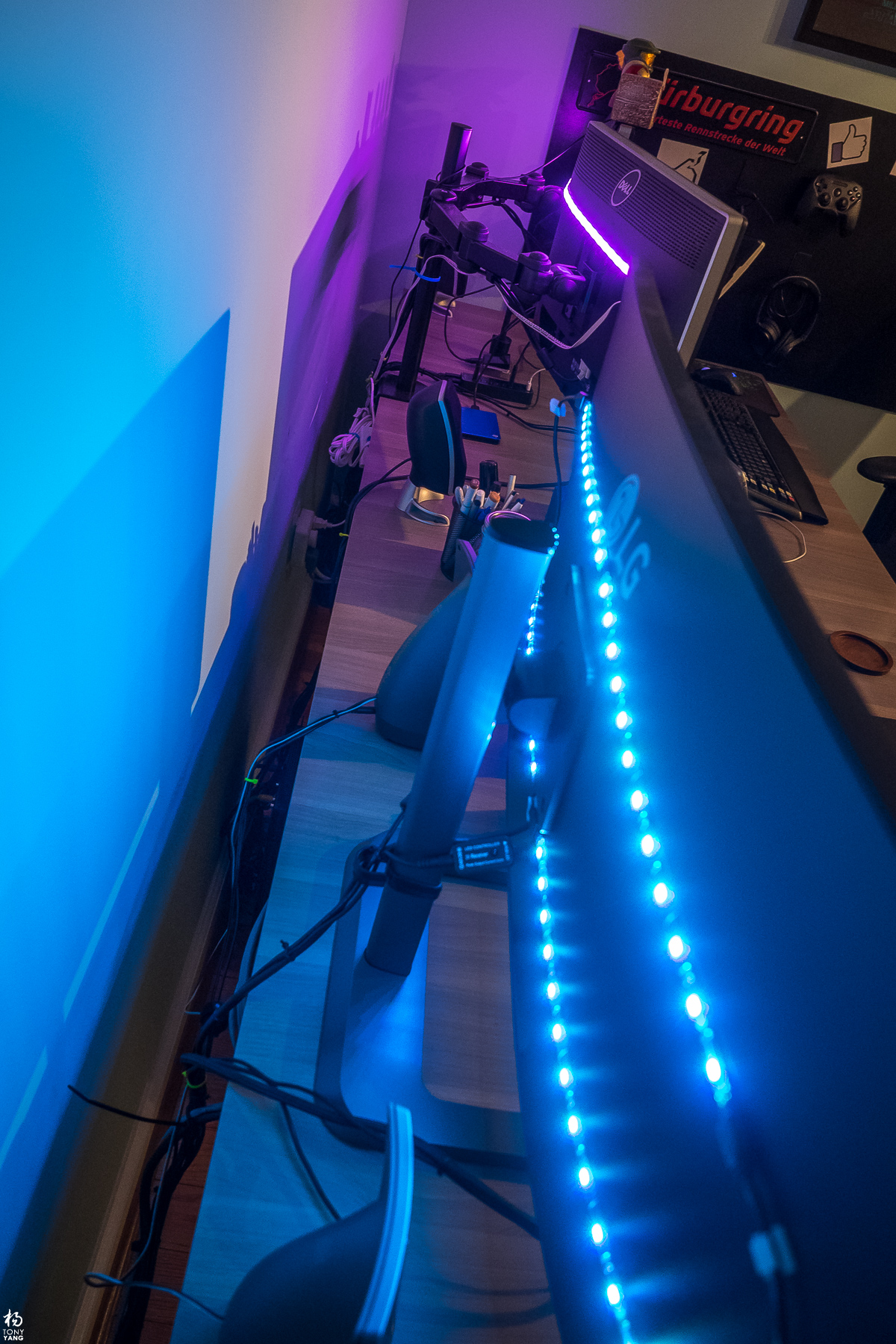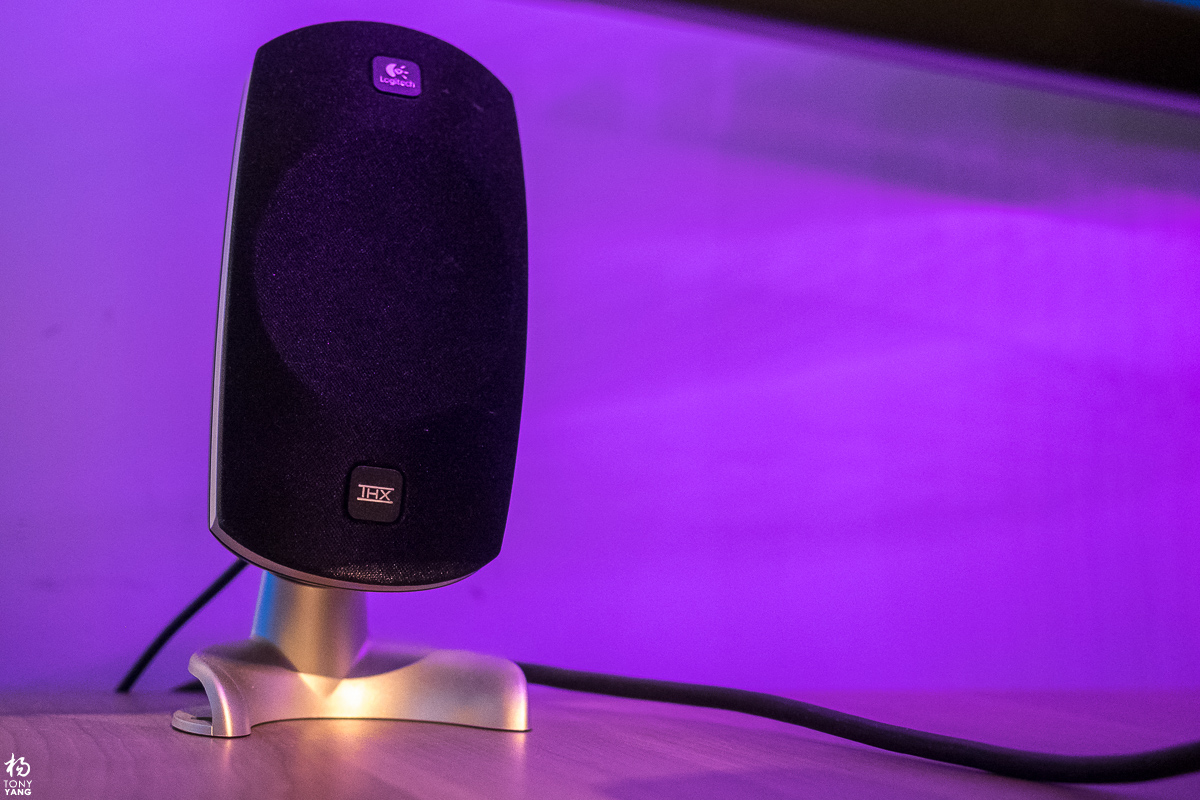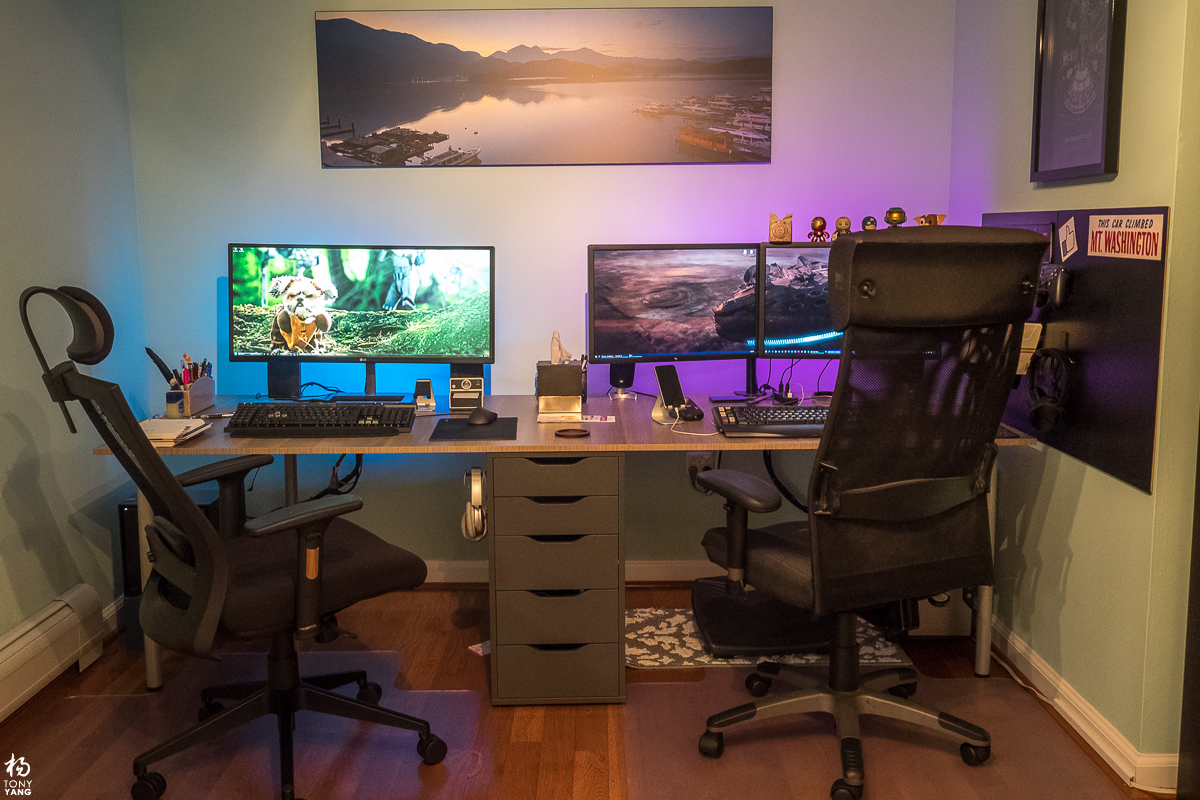 For complete equipment list and computer specs, see my equipment page.
Please leave comments, questions, or suggestions!