After the first half of our Greece trip going north, we headed south towards our next destination, Santorini! On our way down, we stopped by The Rhion Fortress with a great view of the Rion-Antirion Bridge, and thanks to Google, we found a little restaurant along the way called Fast Food Pitta Bomb. The drive there was slightly suspicious as the mini island town looked a little run down and empty. We have to remember it was low season so it didn't feel like a popular destination, but the ratings were good so we gave it a go. At roughly $2 per gyro, it was one of the best we've had so far! Olya said she could've eaten two. With our tummies happy, we were ready to get back to Athens.
Our dinner was at O Thanasis, a casual restaurant where this time I ordered my meats outside of a pita while Olya still chose to get her gyro.
Walking around Athens all day, we took a snack break with a view atop the Athens Gate hotel. Our last stop before taking an evening flight to Santorini was the Hellenic Motor Museum.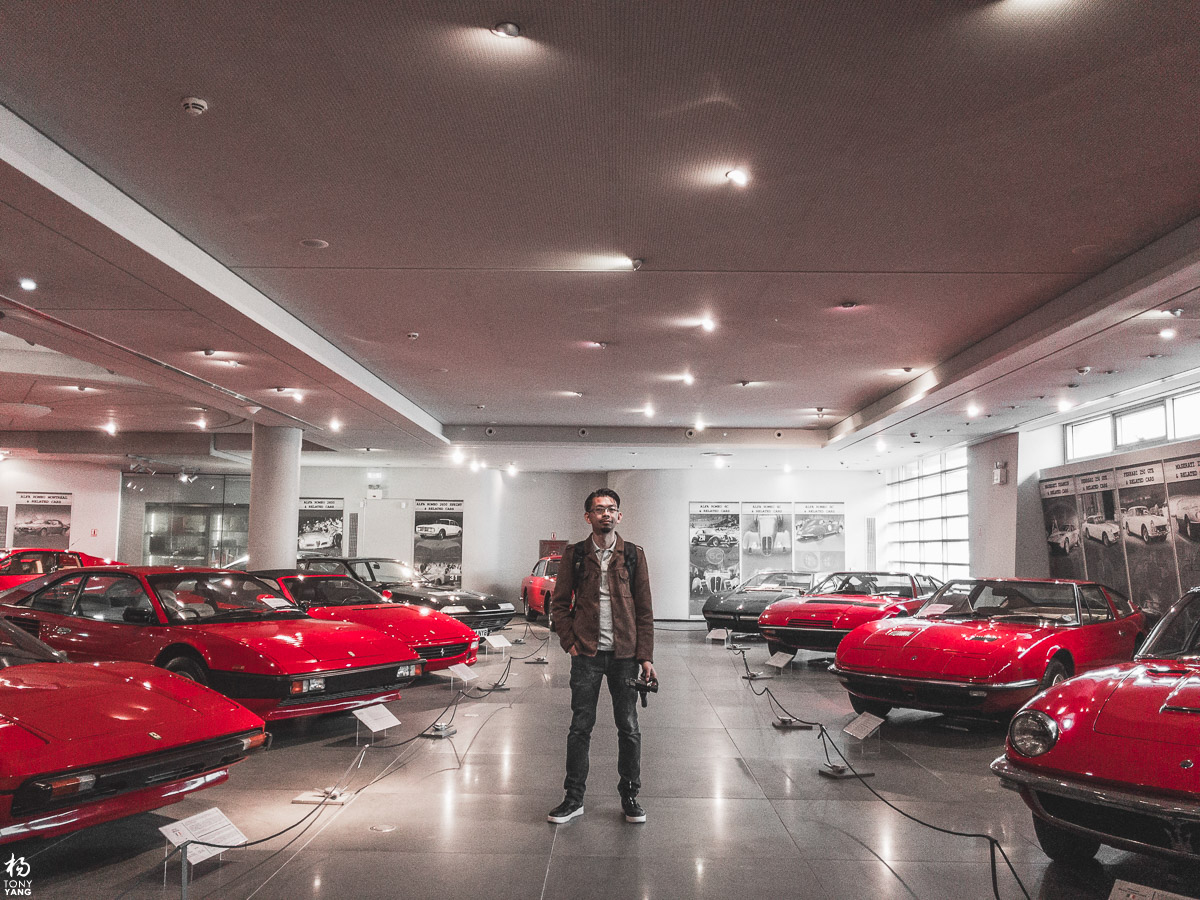 The chaos at the boarding gate to Santorini was due to our flight being canceled early morning due to severe rain. Nobody knew what the airline would do, but eventually they told us they would reschedule an evening flight for us and gave us a voucher for either a meal or hotel. We decided to take a Metro back to Athens for a few hours. I notified our hotel and car rental company and they were graciously able to handle our major flight delay. The hotel staff in Santorini waited an additional 3 hours after his work day to assure that we were able to check into our room late at night. The car rental came to our hotel the next morning instead to deliver our car without any issues.
This is where all the women around the world begin the journey to their dream destination as they stow their sundresses and ready their hashtag game.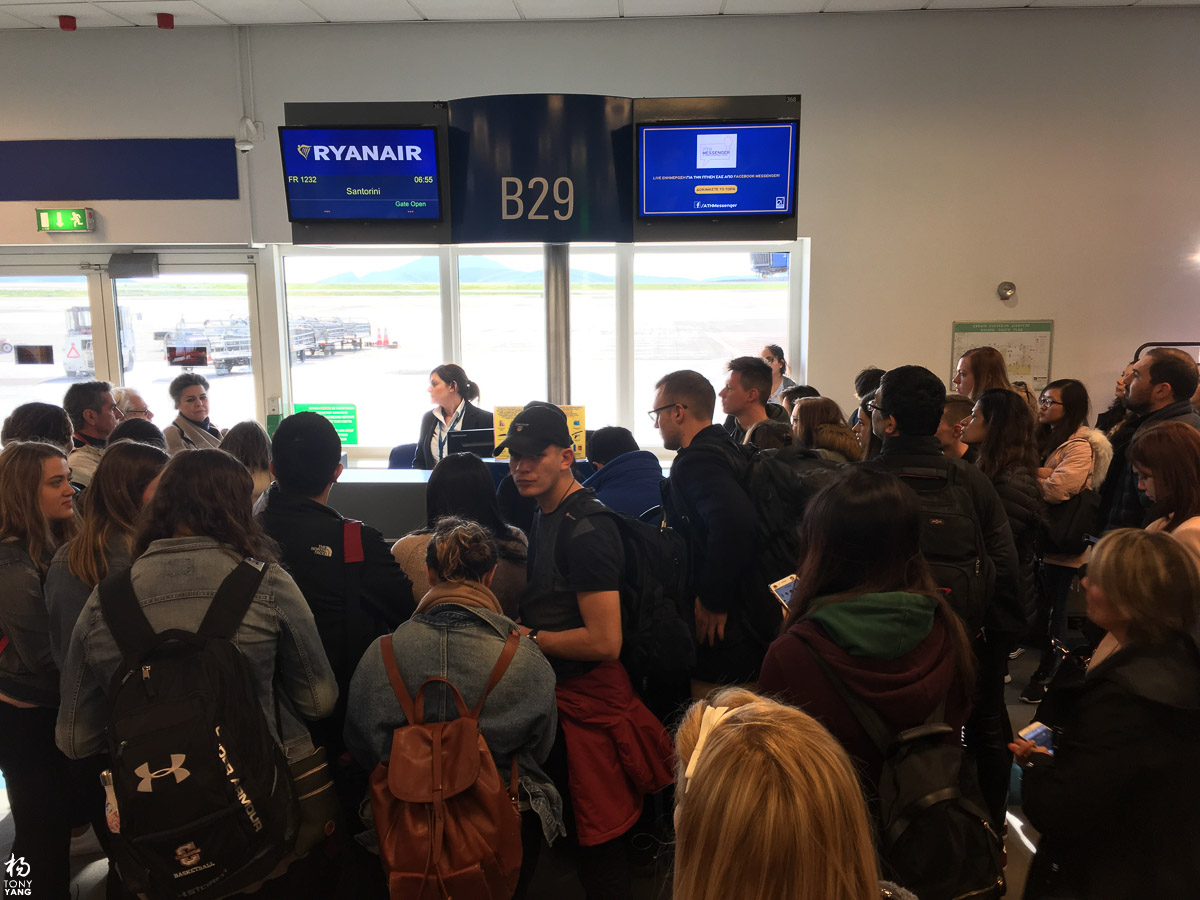 We originally booked a scooter for the island, but due to cold weather and windy conditions, we opted for the more comfortable Fiat Panda which fit our luggage snug like a panda bear.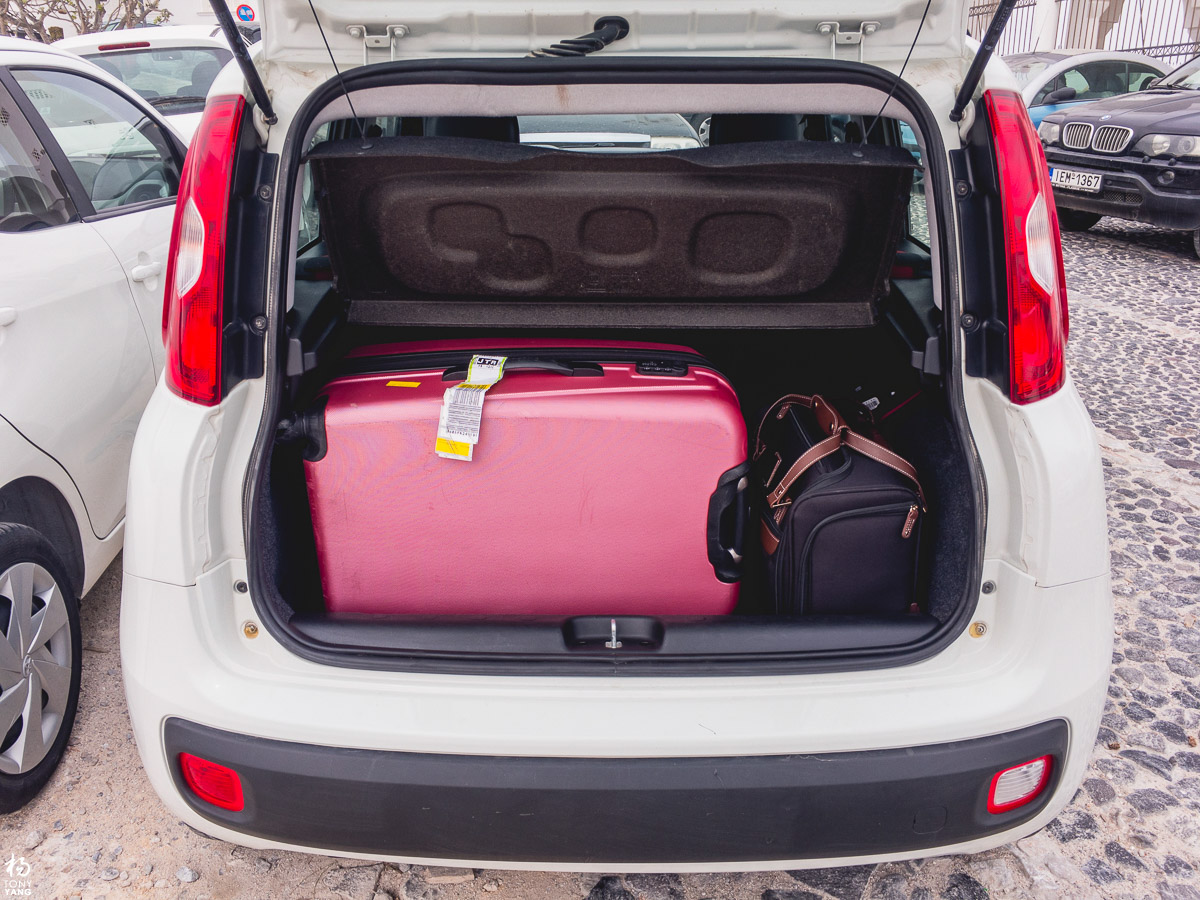 Our room at Hotel Thireas in Fira was perfect. A typical Santorini cave, but with a view of Oia and the cliffside. They brought us breakfast to our room each morning for the perfect photo op! Santorini is exactly how you see it in photos, except our time there was all overcast and extremely windy, we still made the best of it. Amazing food and better company. It was quite easy to drive and park on the island in low season even with a good amount of tourists there. Probably our favorite gyro joint in all of Greece was Lucky's Souvlakis in Fira, just walking distance from our hotel. We literally came to Lucky's to eat 3 times in a row. We loved eating there and they loved serving everyone that came.
Scroll below on the 360 panorama, or double click for full screen. [Requires Adobe Flash]
[pan0 740×480 https://www.knsaber.com/wp-content/uploads/2018/05/OAI-PANO.jpg]
It's definitely worth having a car in Santorini to explore all the other sites. We woke up early morning to drive up Ancient Thera to get my drone shot and Olya thinking hard about going back to bed on a cliff! We only stayed in Santorini for two nights, and our last scenic visit was the Akrotiri Lighthouse on the other side of the island. While lighthouses aren't particularly interesting to us, the view from the cliff where the lighthouse stands is incredible. I couldn't stop reminding Olya to be careful not to get too close to the edge – those with a fear of heights ought to stay away.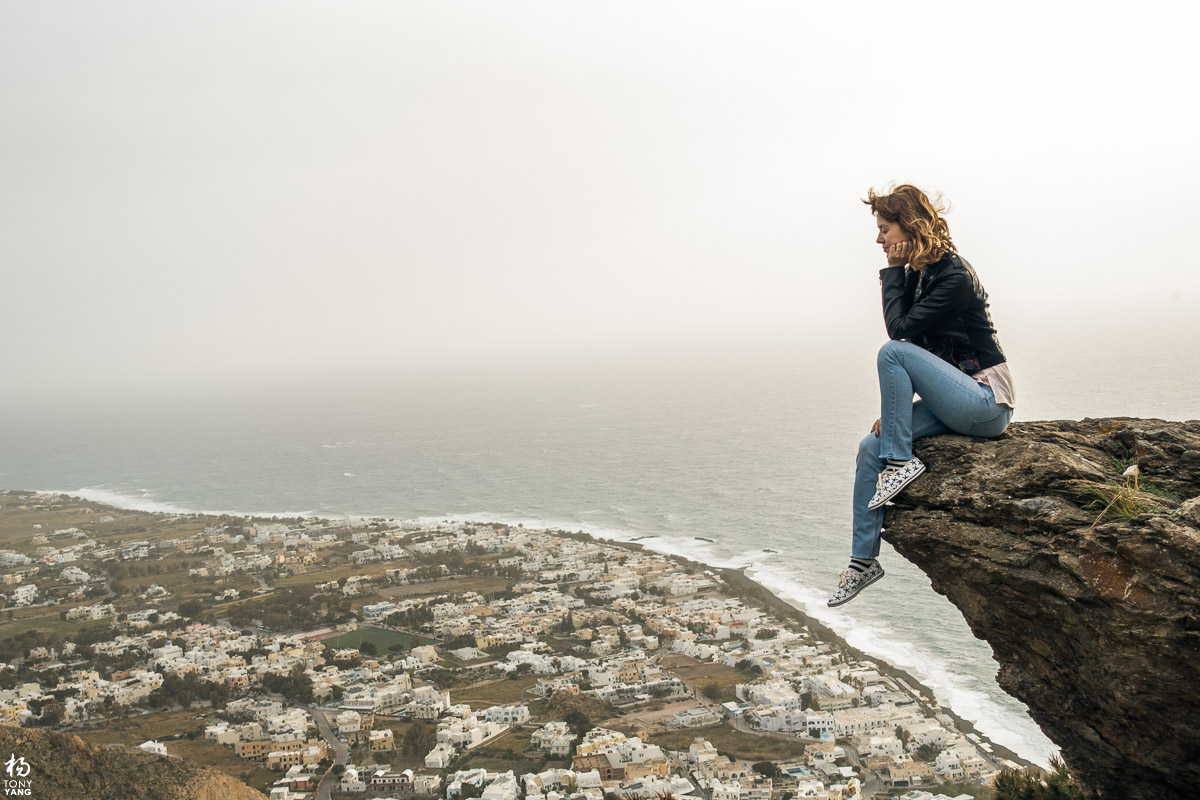 We really enjoyed our time in Greece, the weather was almost perfect. If there was one thing we could've done differently, it would be booking the flight to Santorini last minute based on weather. It's always a juggle between low-season with less people but possibility of poor weather versus high-season fighting Asian hordes but beautiful weather. Nothing is more important than the food while traveling. I don't think I will ever order another gyro here in the states.
Some pointers for visiting Greece:
Get a data SIM card as soon as you can.
There is Uber in Athens (which is why you also need a data plan).
Taxis are just as cheap, except their English aren't good. If you rather take a taxi, make sure to grab your hotel's business card for your trip home.
Be careful when buying an unlimited Metro card, check to see if there is an expiration time like 90 minutes.
You don't need a car in Athens unless you love driving like I do.
Make sure you always have enough cash for toll roads. Each toll road section is owned by different private companies, and most of them did not accept our Visa credit card.
Eat lots of gyros and bougatsas!