Iceland is one of those destinations that everyone wants to and should go at least once, even if you've been to other wintery locations around the world, this one is unique in many ways, from the culture to the livestock, to the gorgeous scenery. We decided to go on a whim with our long time friends James and Frances, who are also talented wedding videographers. Thanks to the internet, we were able to do our research in a short amount of time on places we wanted to see, cheapest car to rent, and best place to stay. I love creating Google Sheets so we can be prepared with some expectations of what we will experience on our trip.
My first warning is to be careful with the airline you choose. Our flight went way over budget because the budget airline WOW Air nickel and dimed us on every piece of luggage we brought. Perhaps we didn't do enough homework, but make sure you check your luggage size to the inch before going to the airport, if it doesn't fit in their exact carry-on template, be prepared to pay a lot per leg of flight. I don't think anyone is going to bring only a small carry-on (think backpack size) to Iceland, and there's also a chance that your large carry-on is too big and must be checked-in (which is what happened to us), you're better off packing everything into a check-in, and bring two personal sized bags on board. Enough with the bad start, everything else was wonderful once we arrived!
We landed the first day at 4:30am and picked up our rental car from SAD Cars, one of the cheapest companies in Iceland. Note: everything in Iceland is very expensive. Even more than New York City. SAD uses a fleet of old cars that may be over twenty years old, but well maintained by their staff and helps keep costs lower. While their facility and cars look a little run down, we were extremely happy with our vehicle throughout the whole trip and grown to like it with its AWD and studded snow tires. The roads were dry or wet the first two days our trip, and the last two days were snow covered. The major highway that goes around the island, Route 1, was always clear and easy to travel on.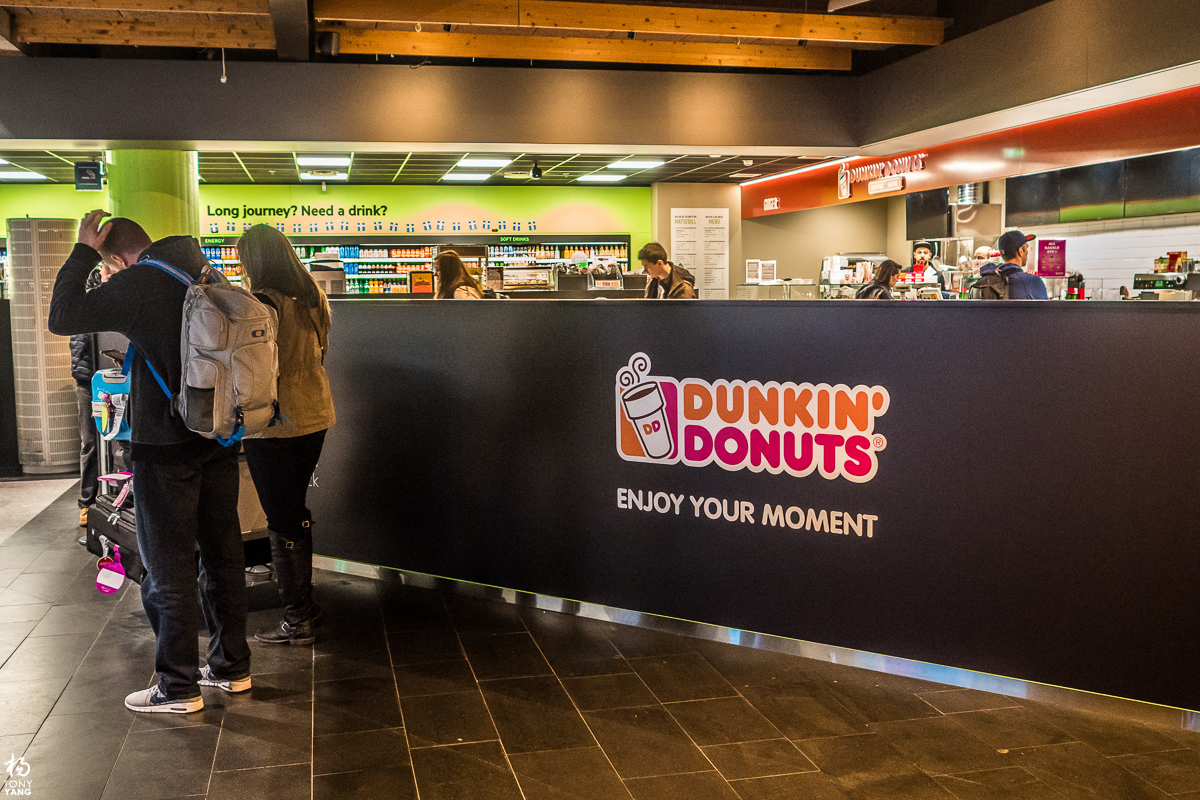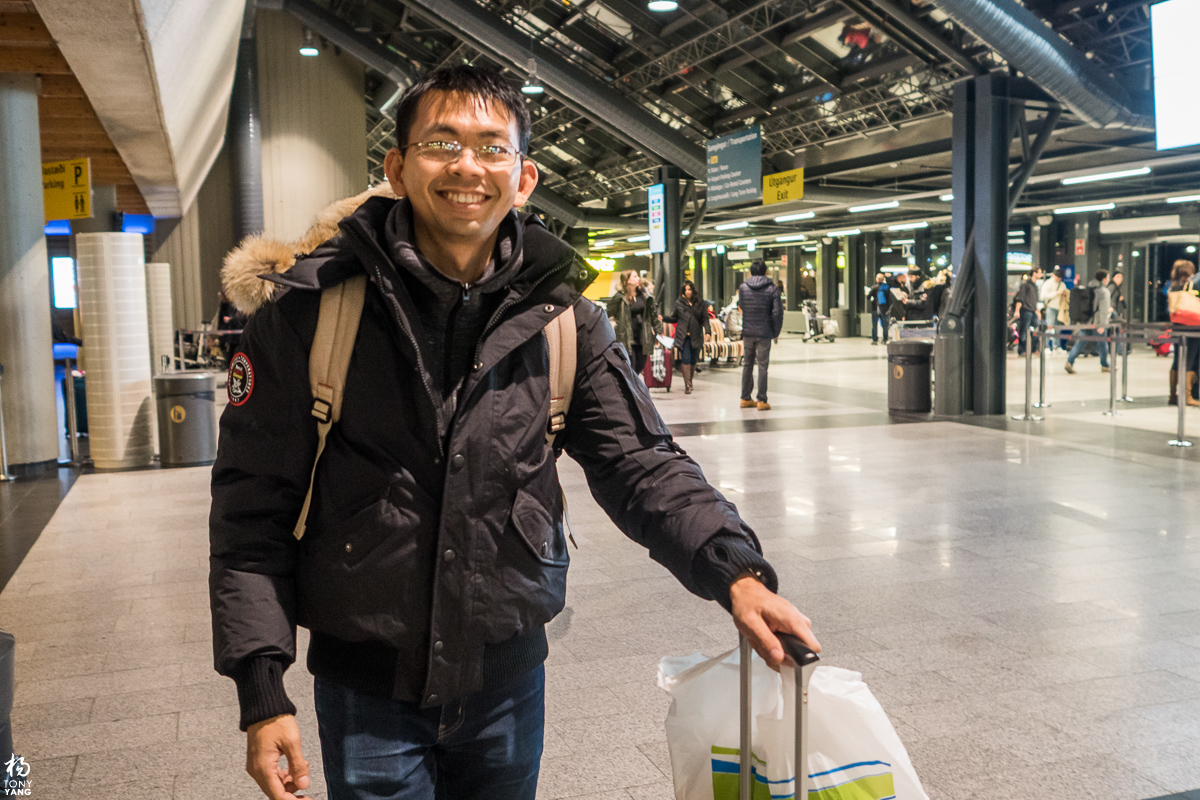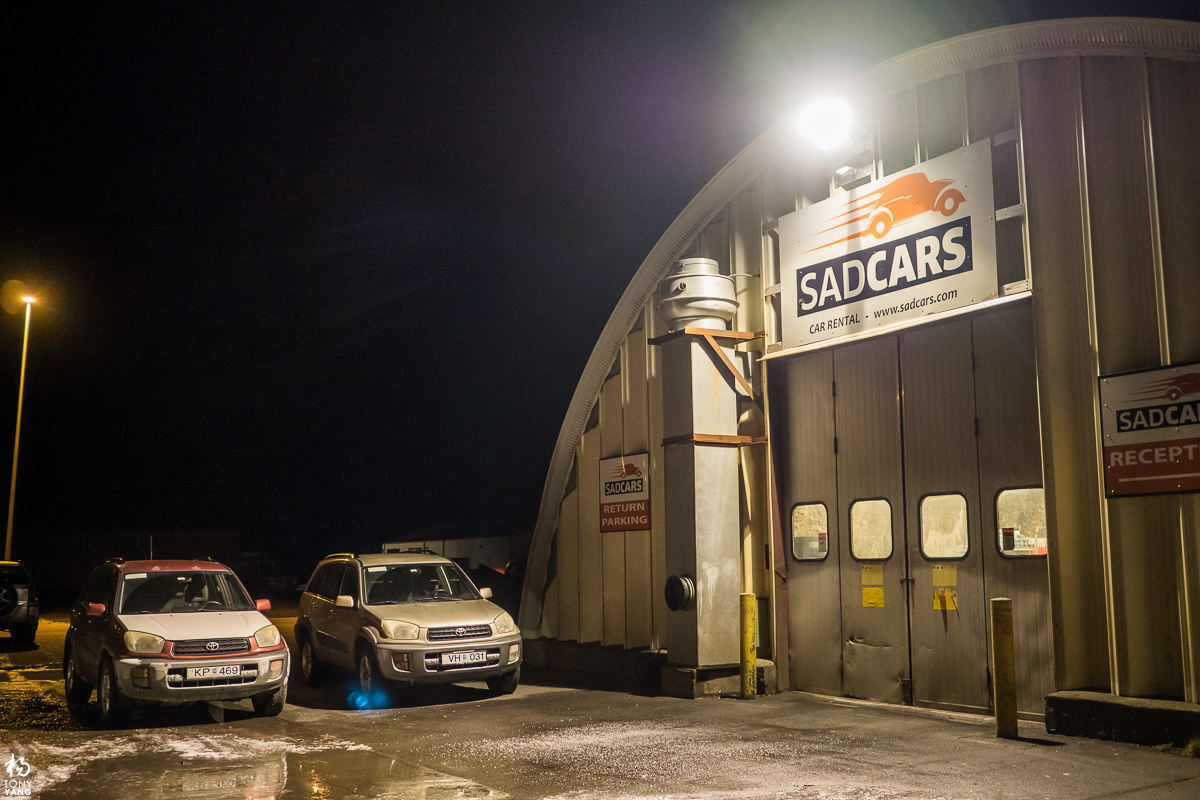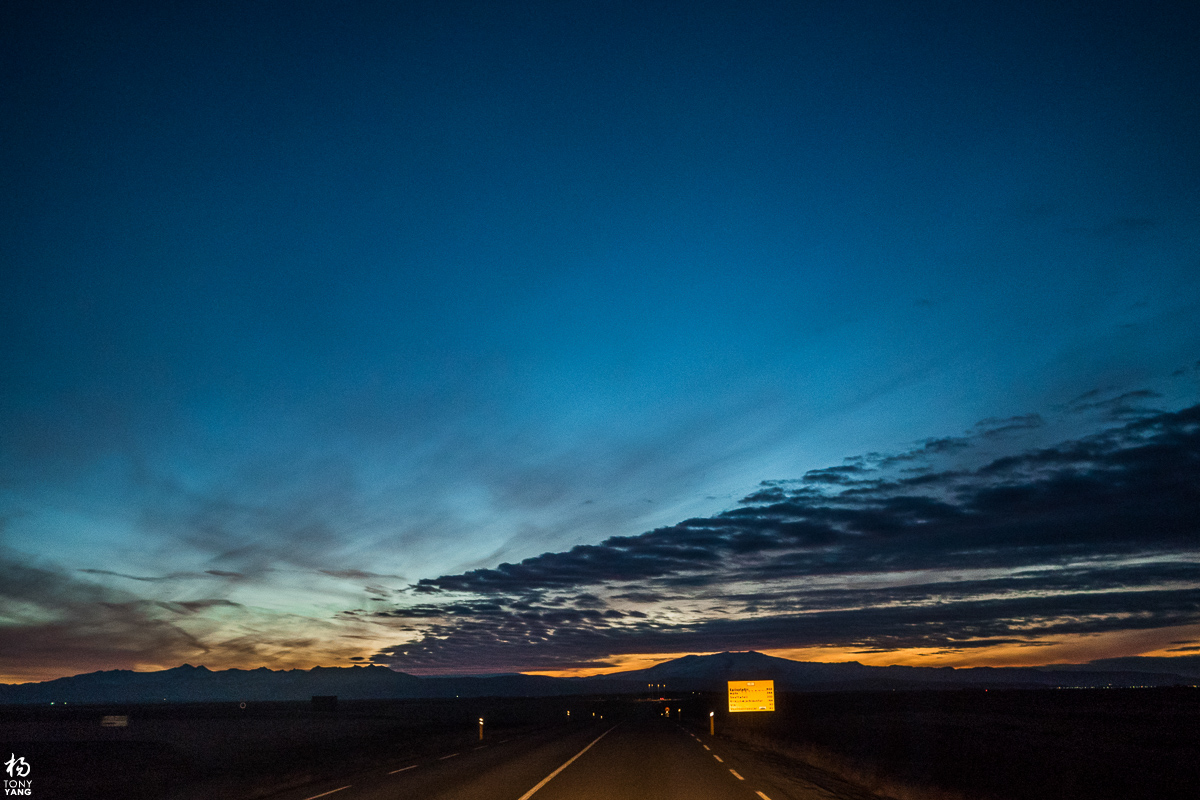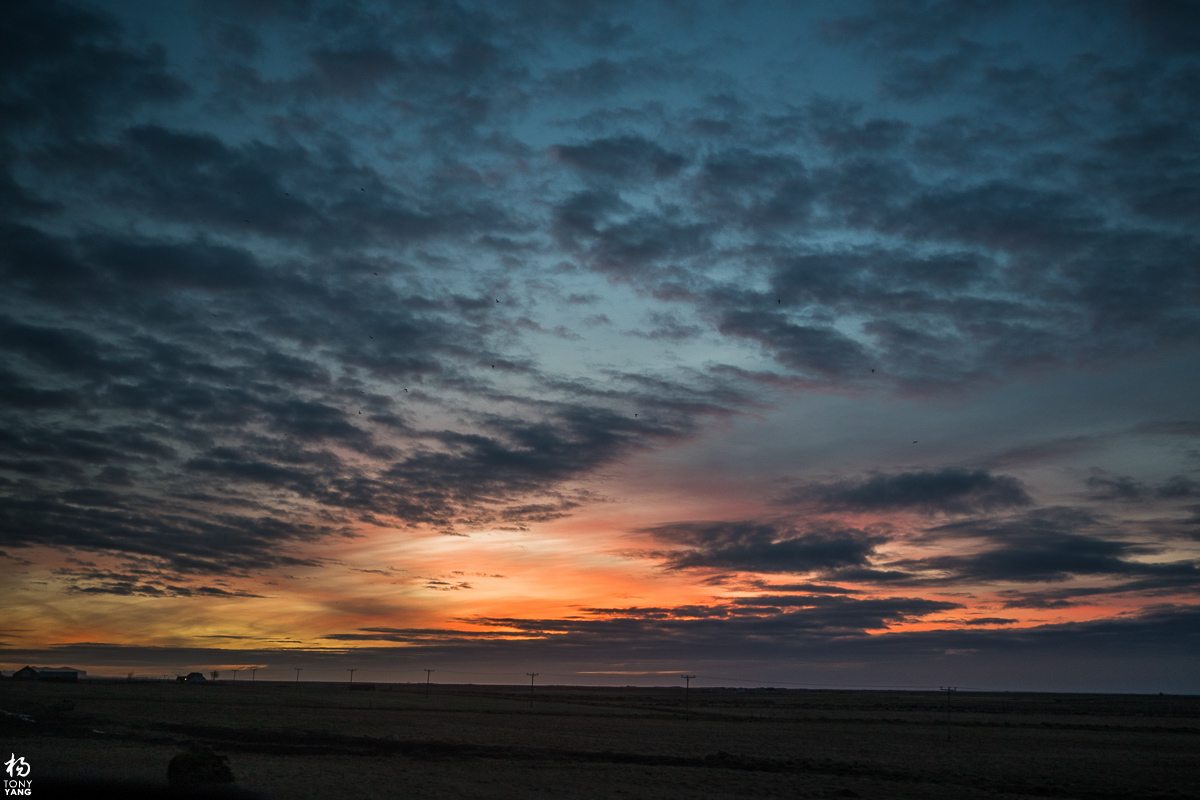 Iceland in November only gave us barely six hours of daylight from 10am to 4pm, and most of the time it was cloudy. When visiting during winter in Iceland, be sure to take your drive before sunrise so you have enough daylight to see the sights before the sun sets then make your way back home in the dark. I decided to take the five hour drive straight to Jökulsárlón Glacier Lagoon right after we picked up the car so we'd make it there by sunrise. On the way we saw little waterfalls scattered through the landscape, and a few stops with massive glaciers in the distance. Every hour or so on the drive the landscape would completely change as if we were in a different country or even planet. Finally arriving at the glaciers, it was a magnificent sight and I only wish we had more daylight to walk further and take more stills.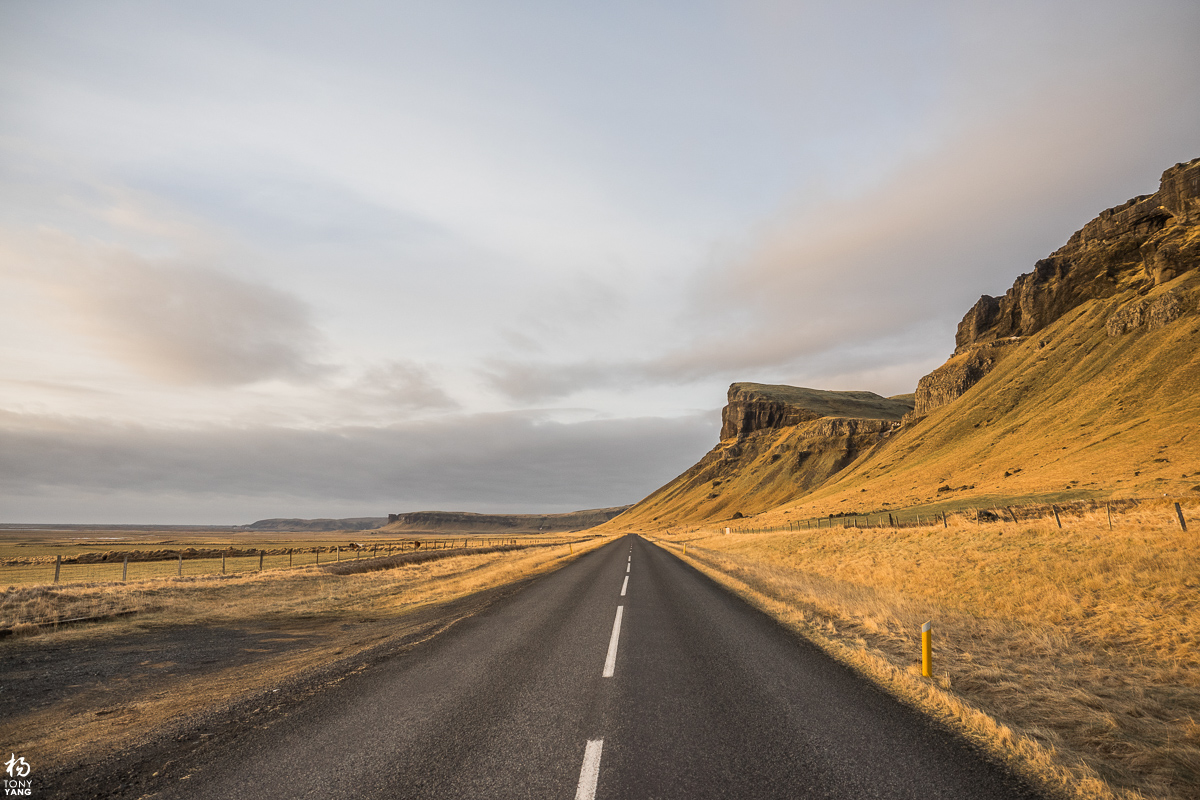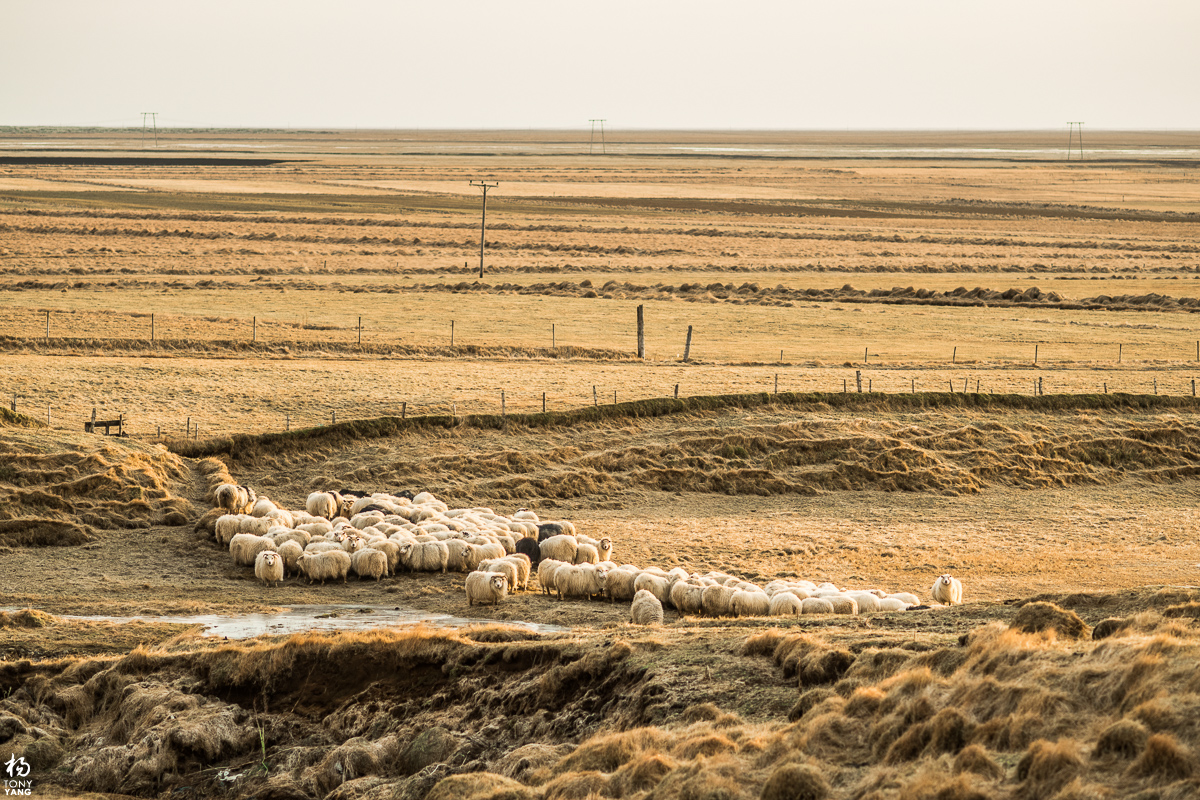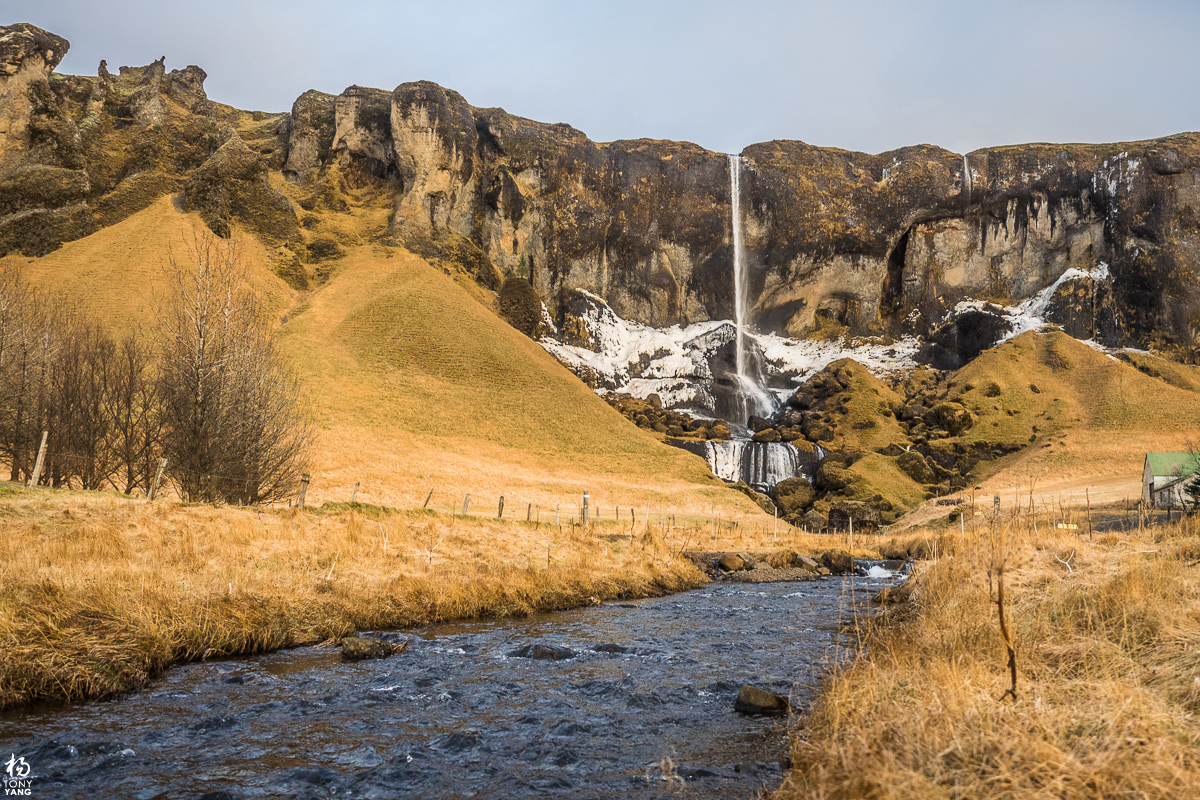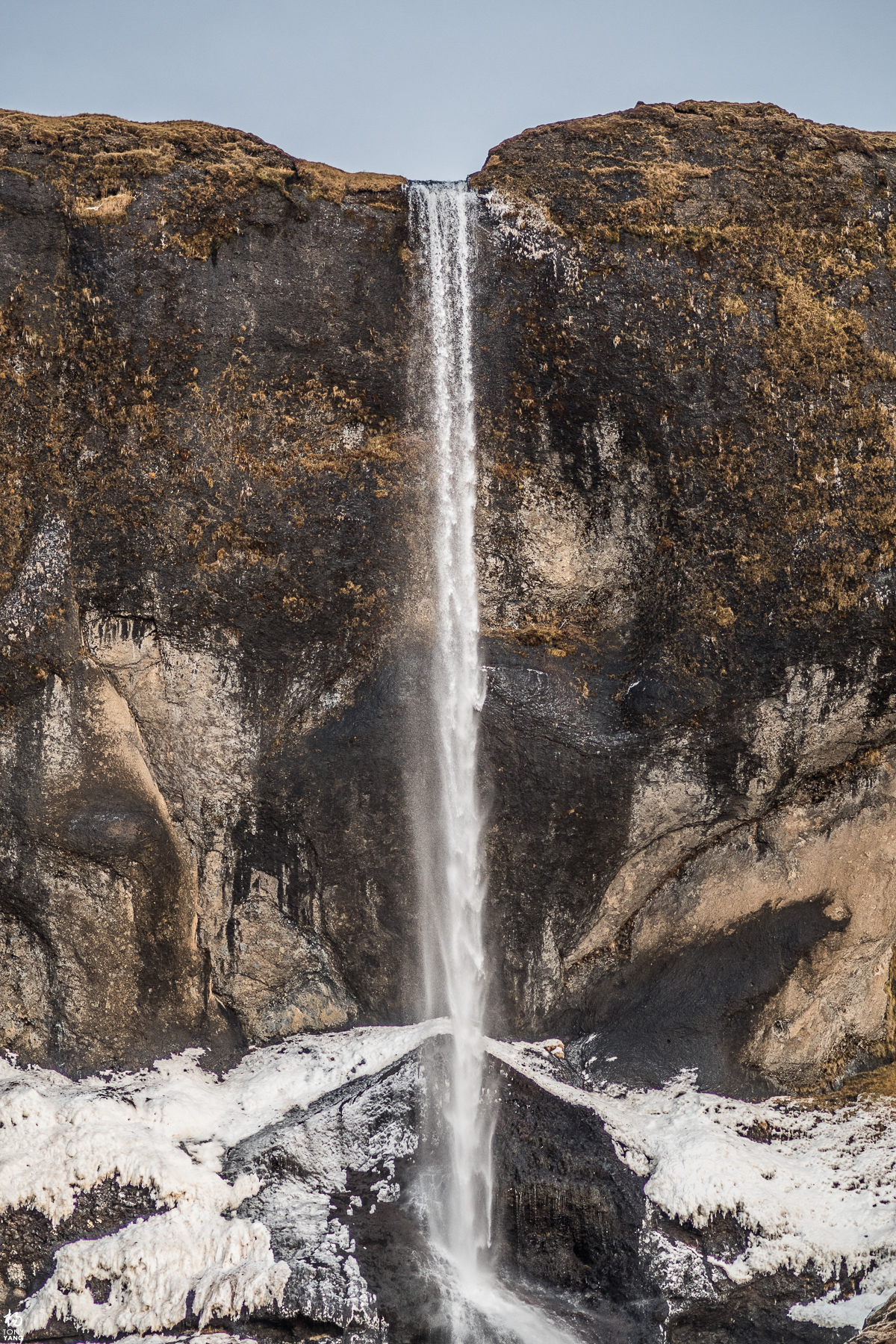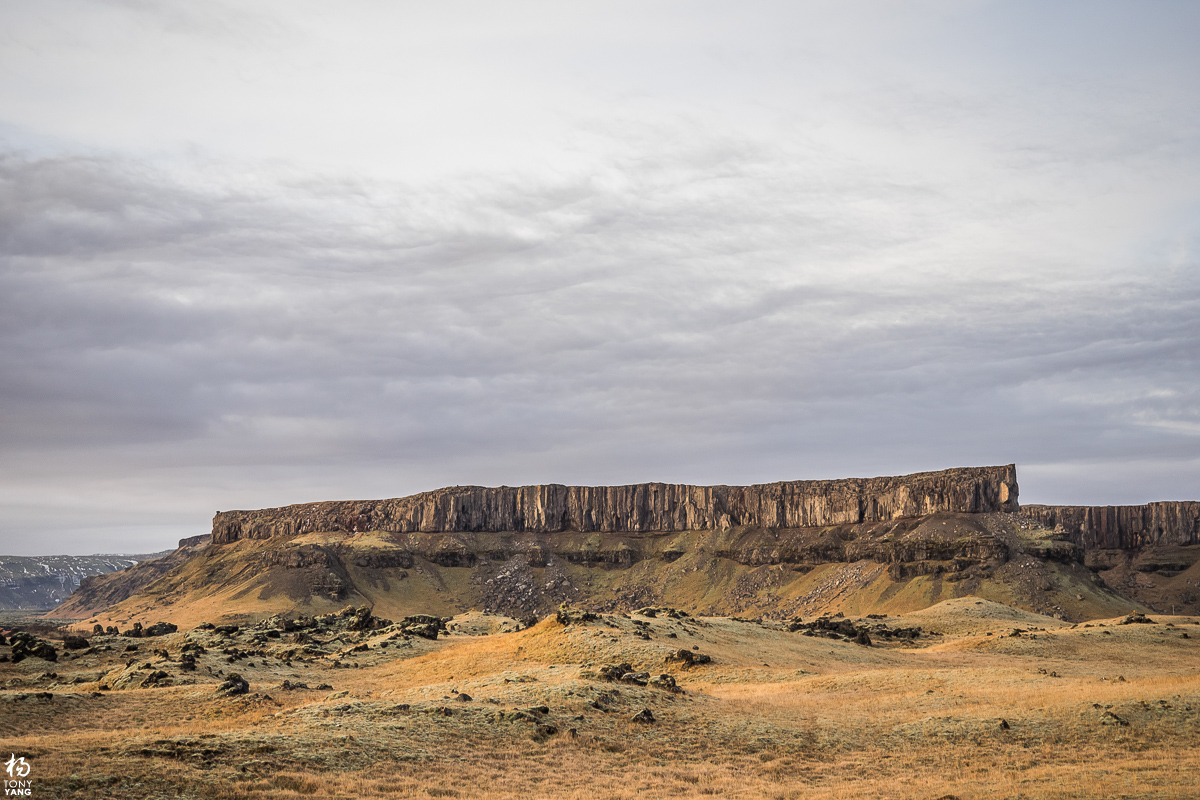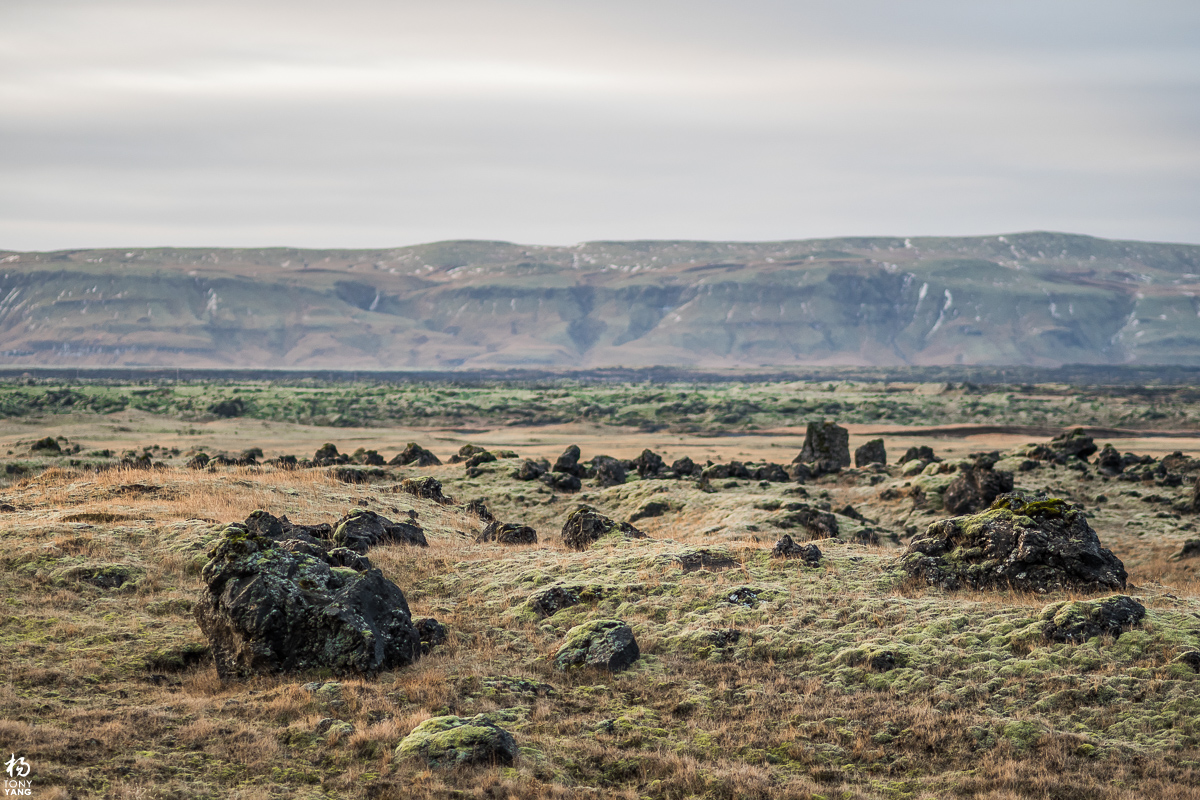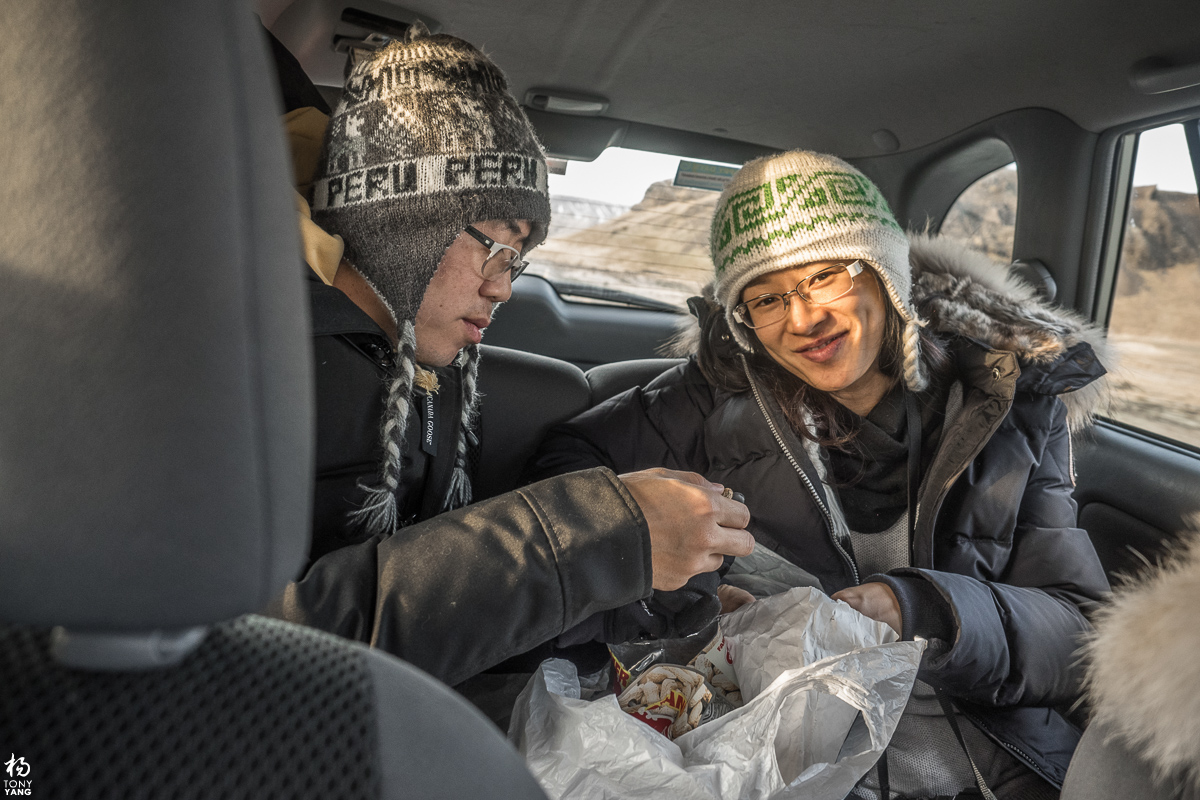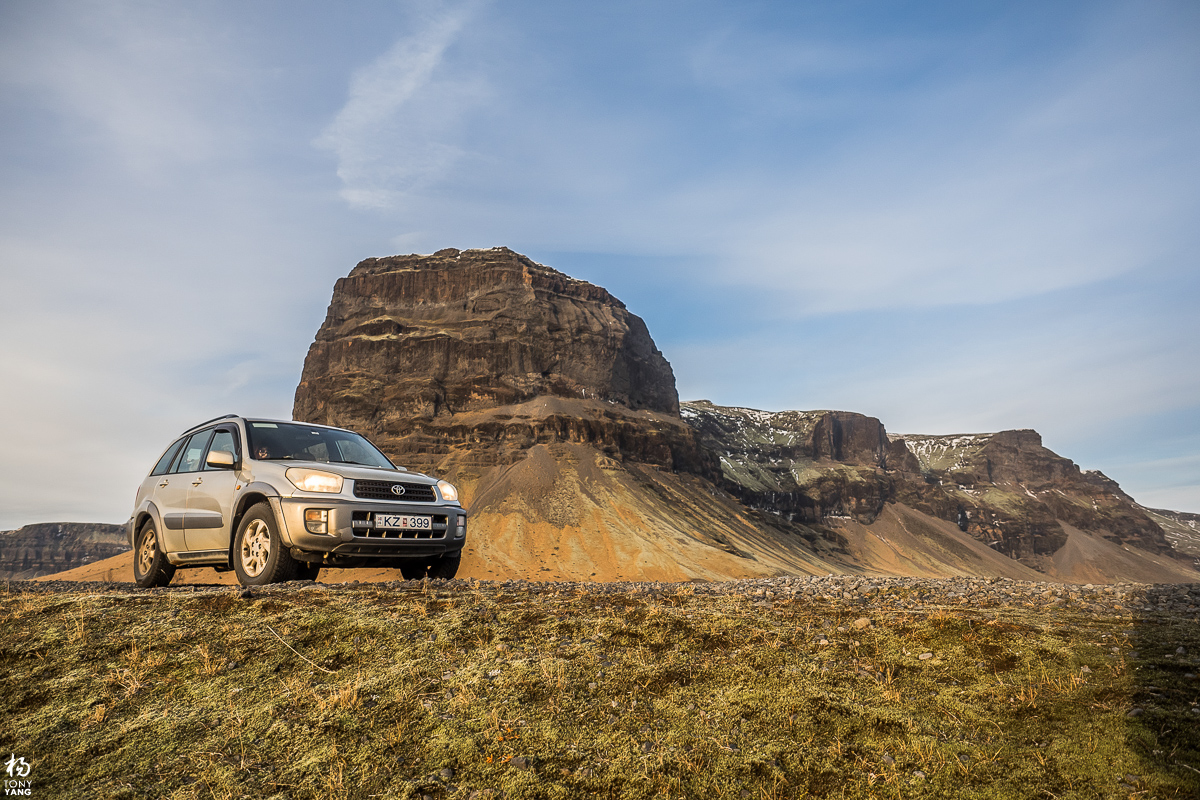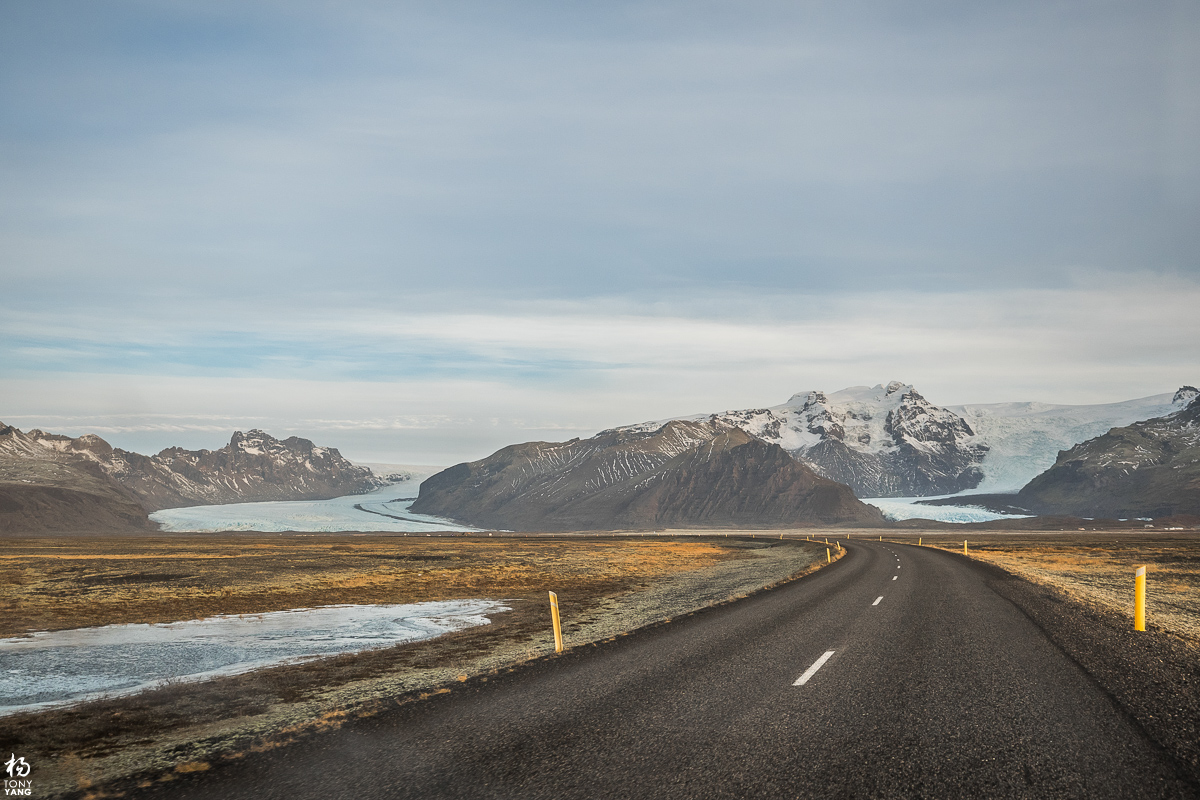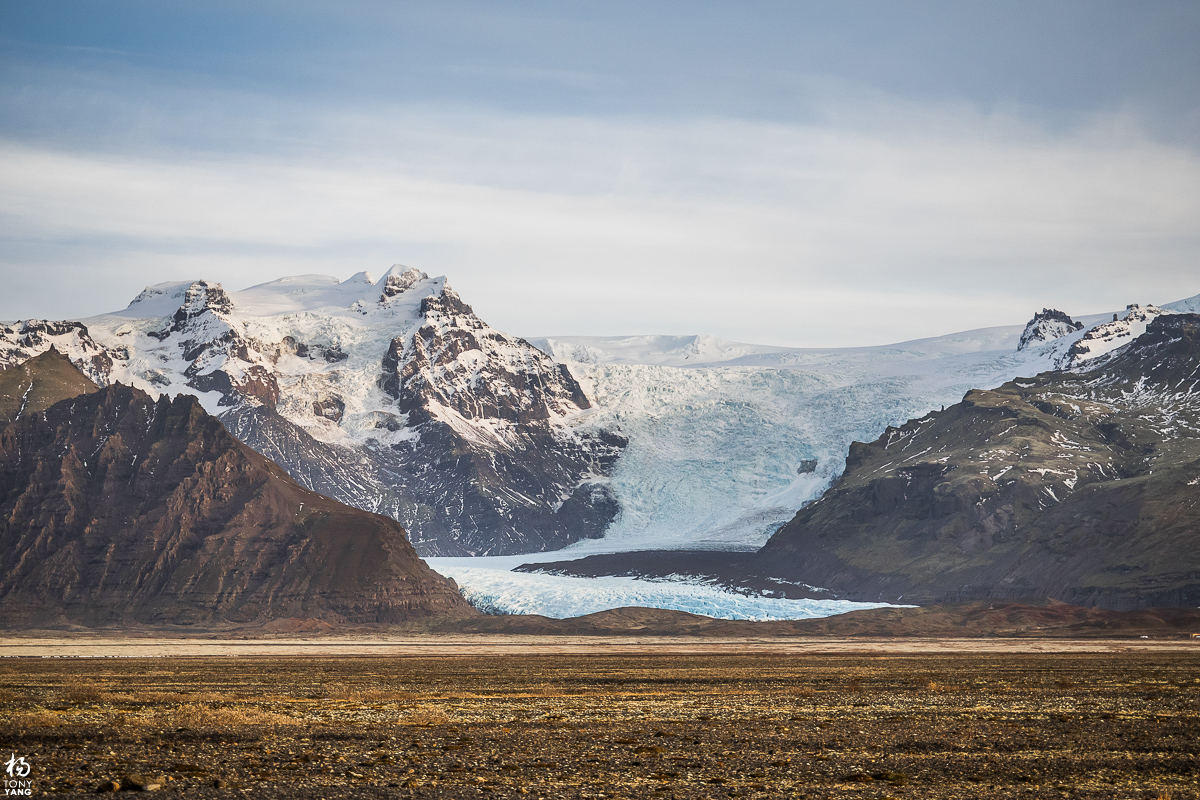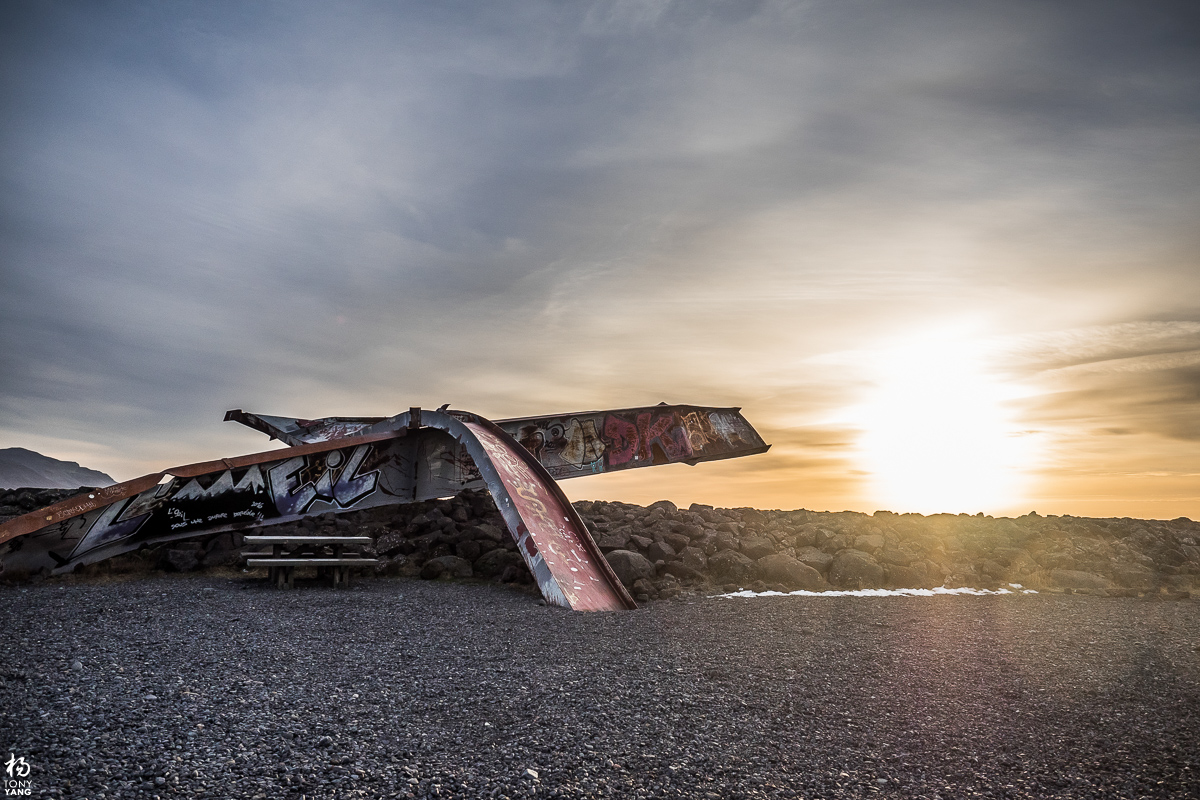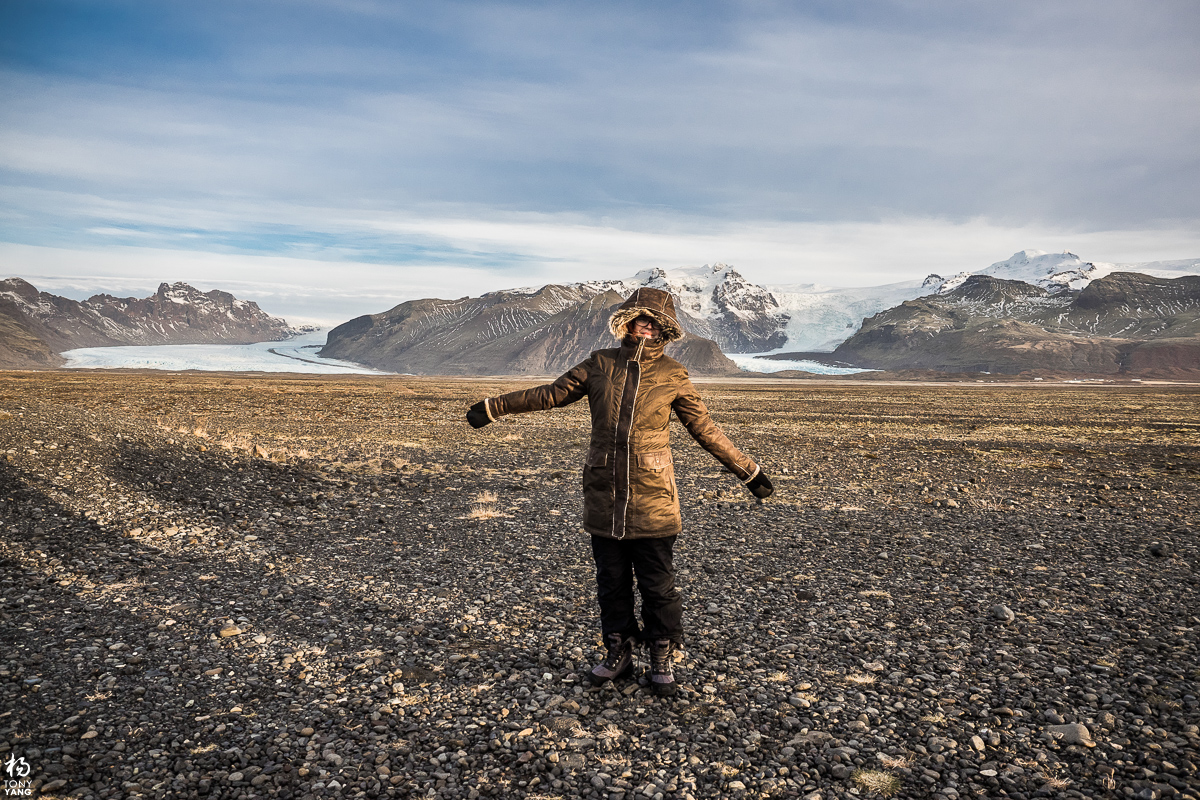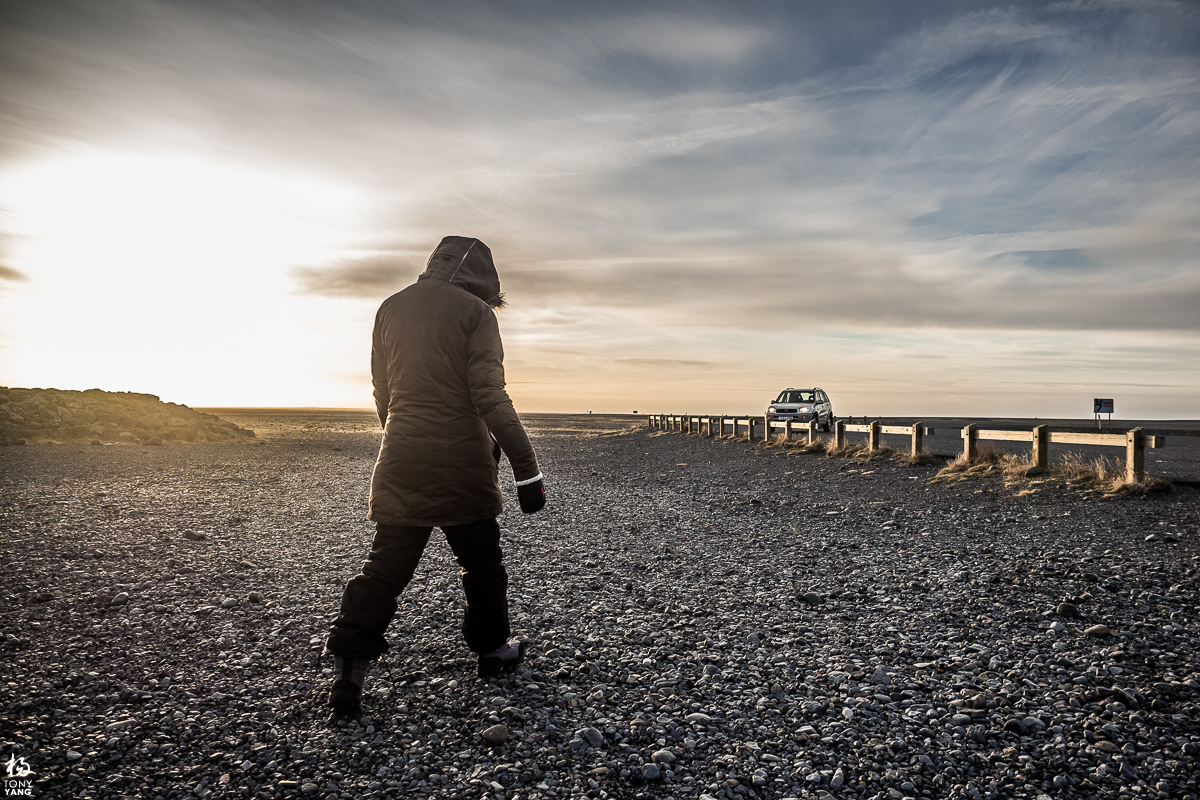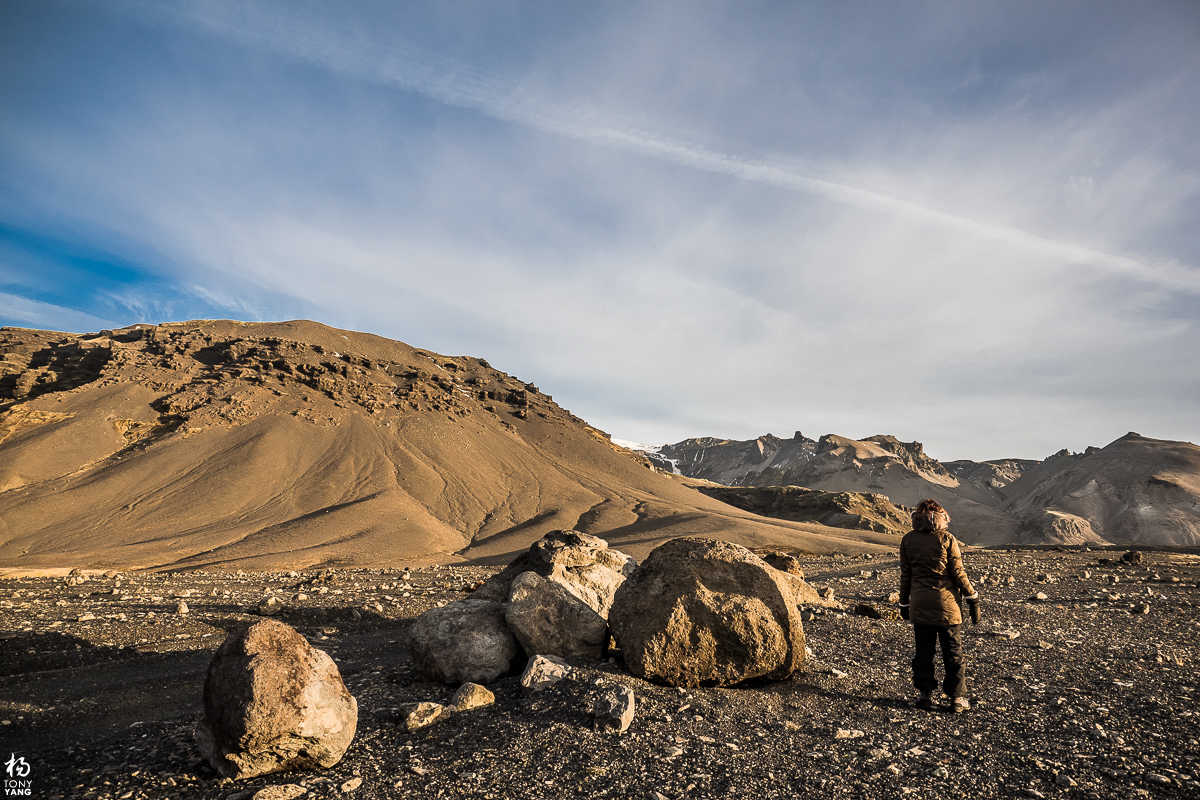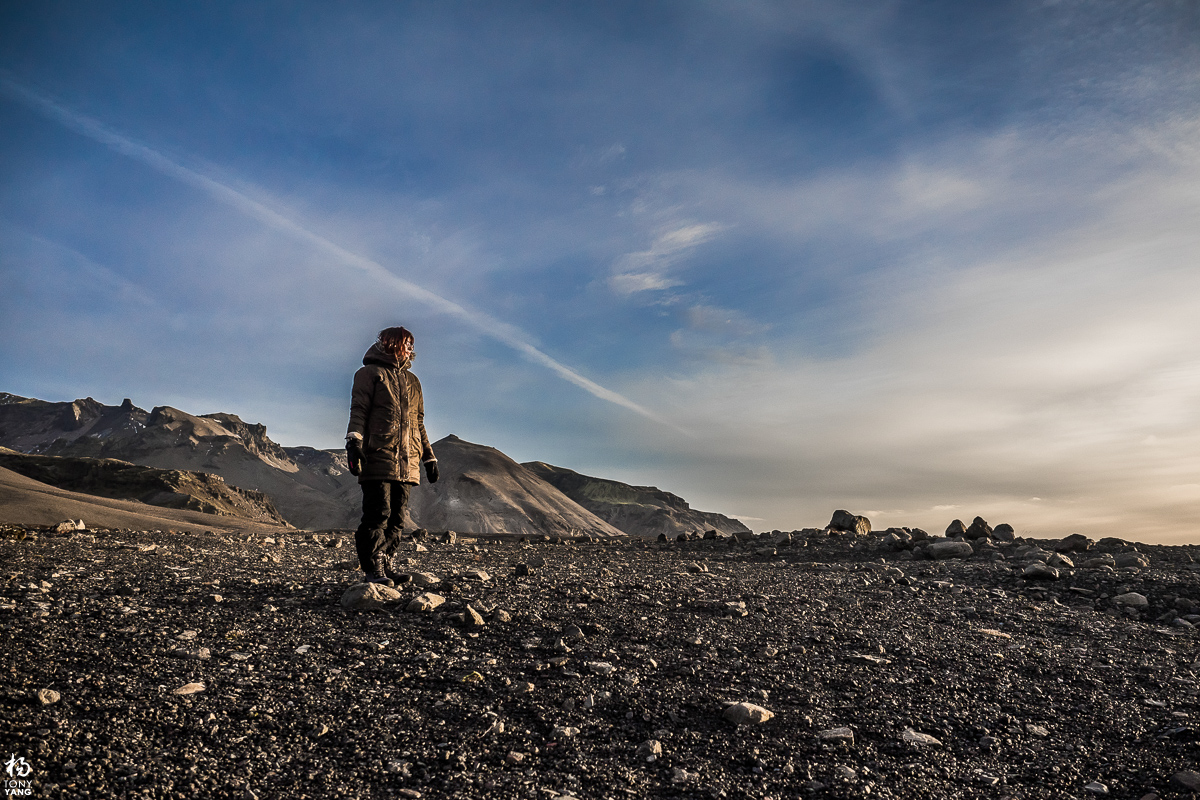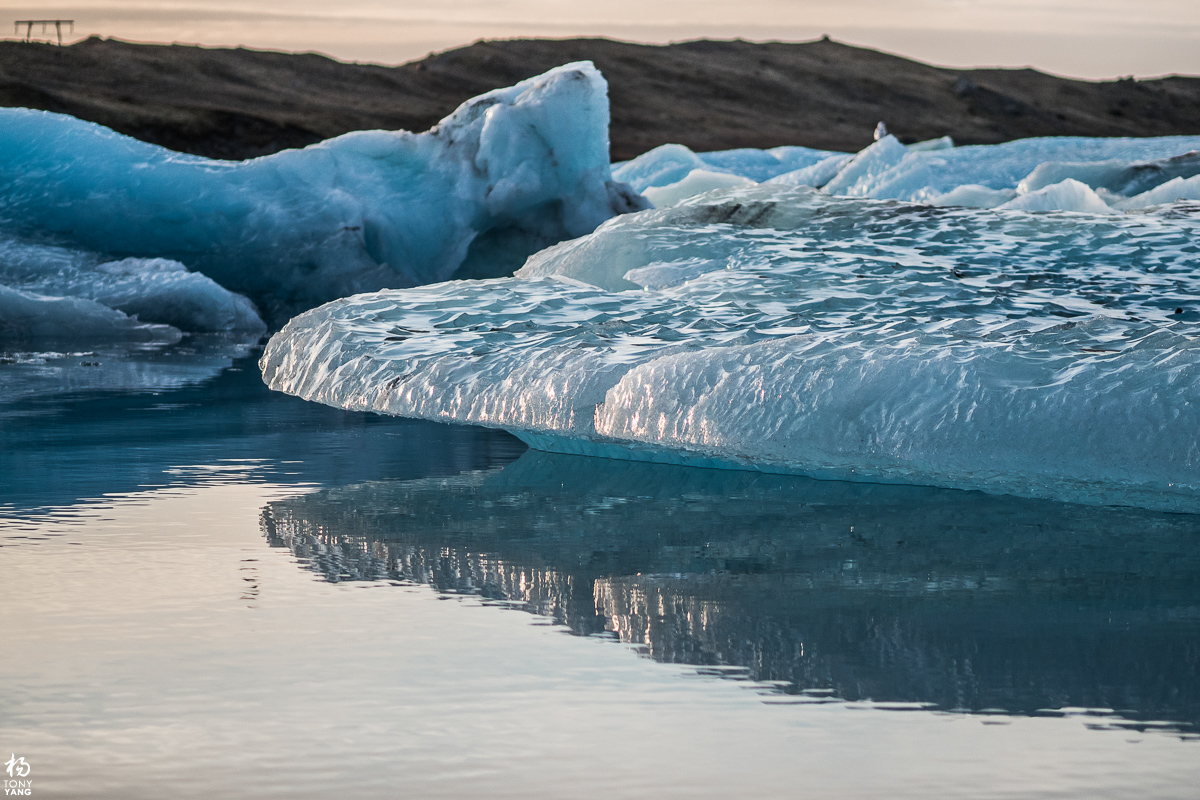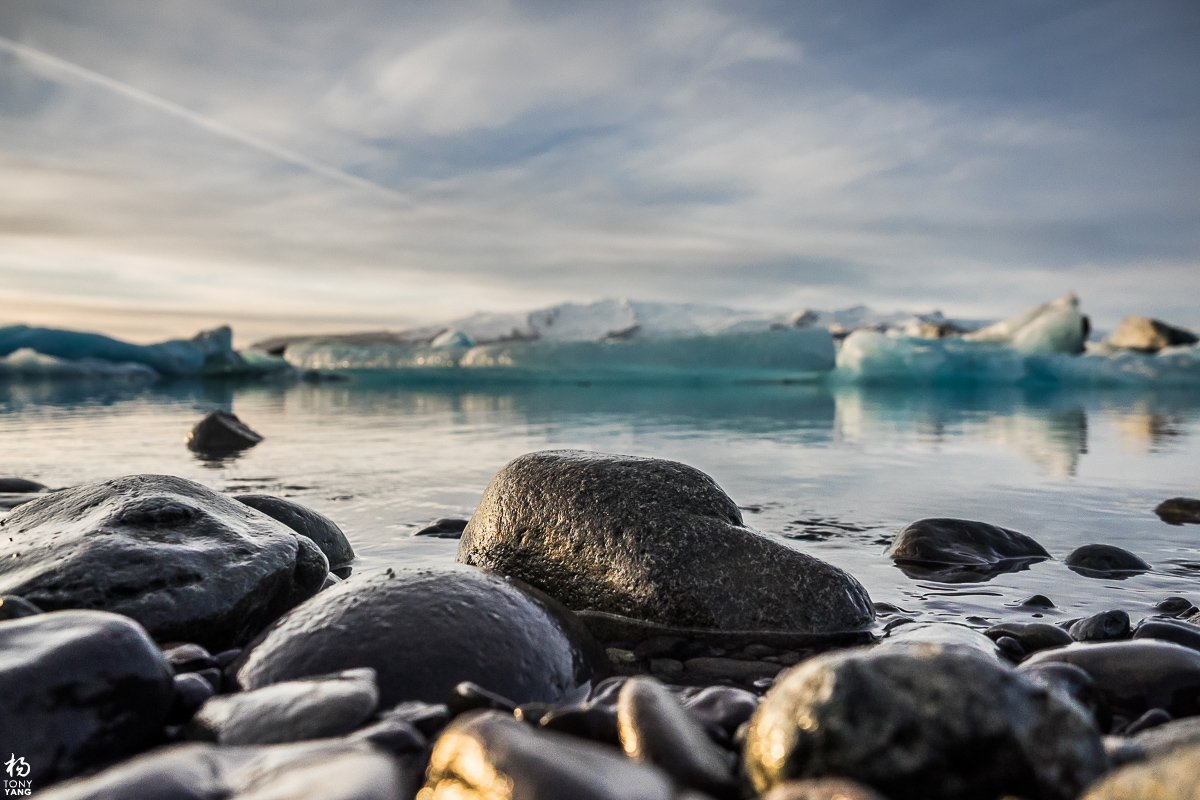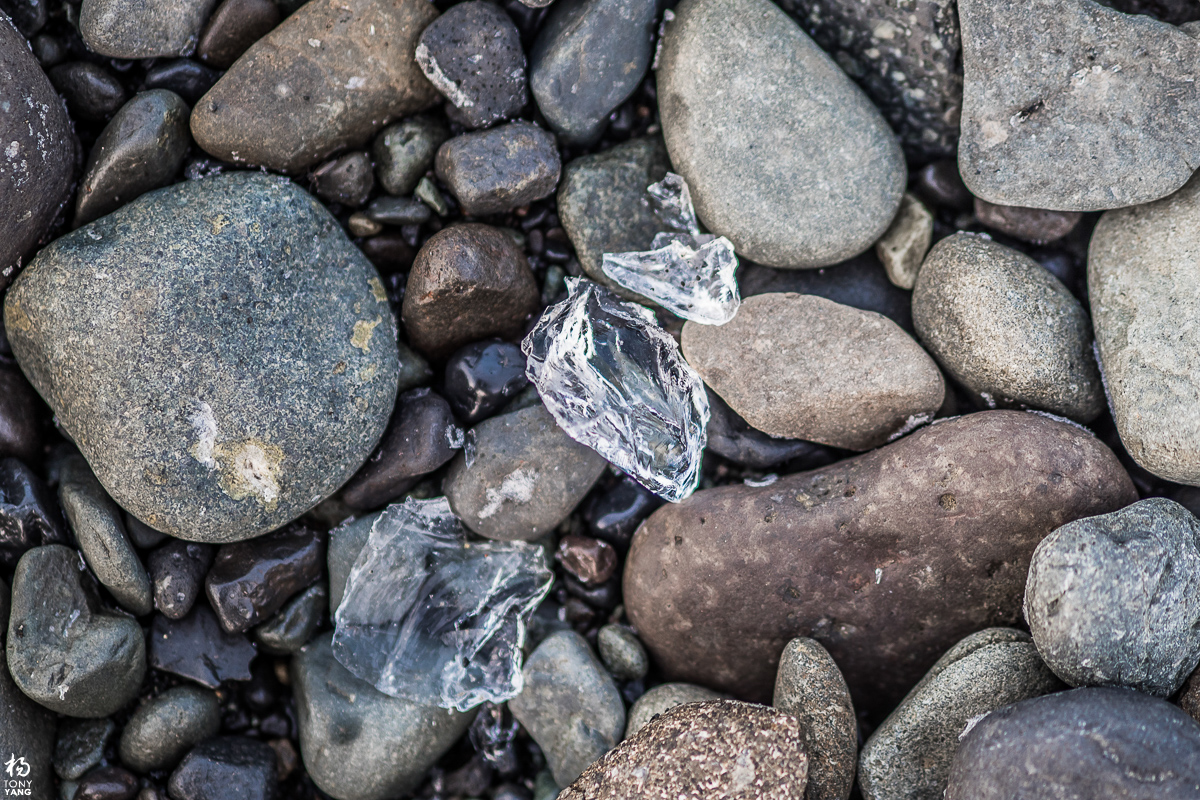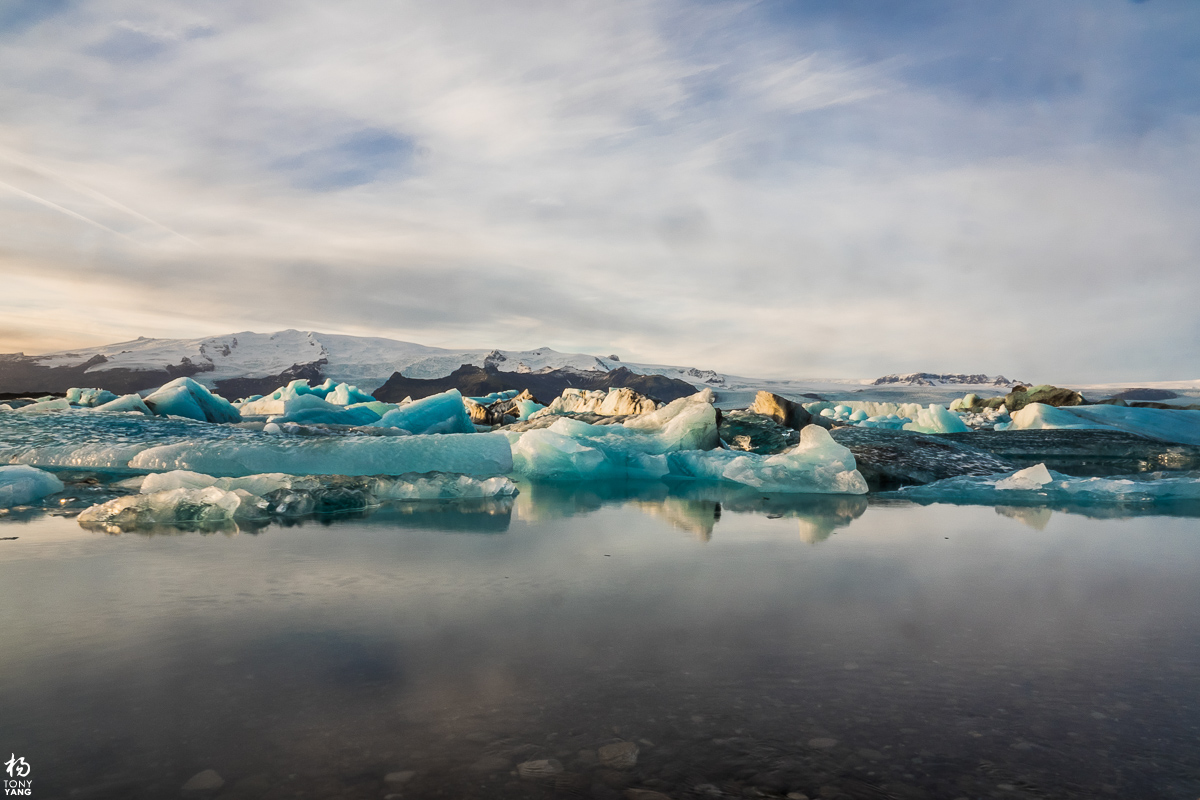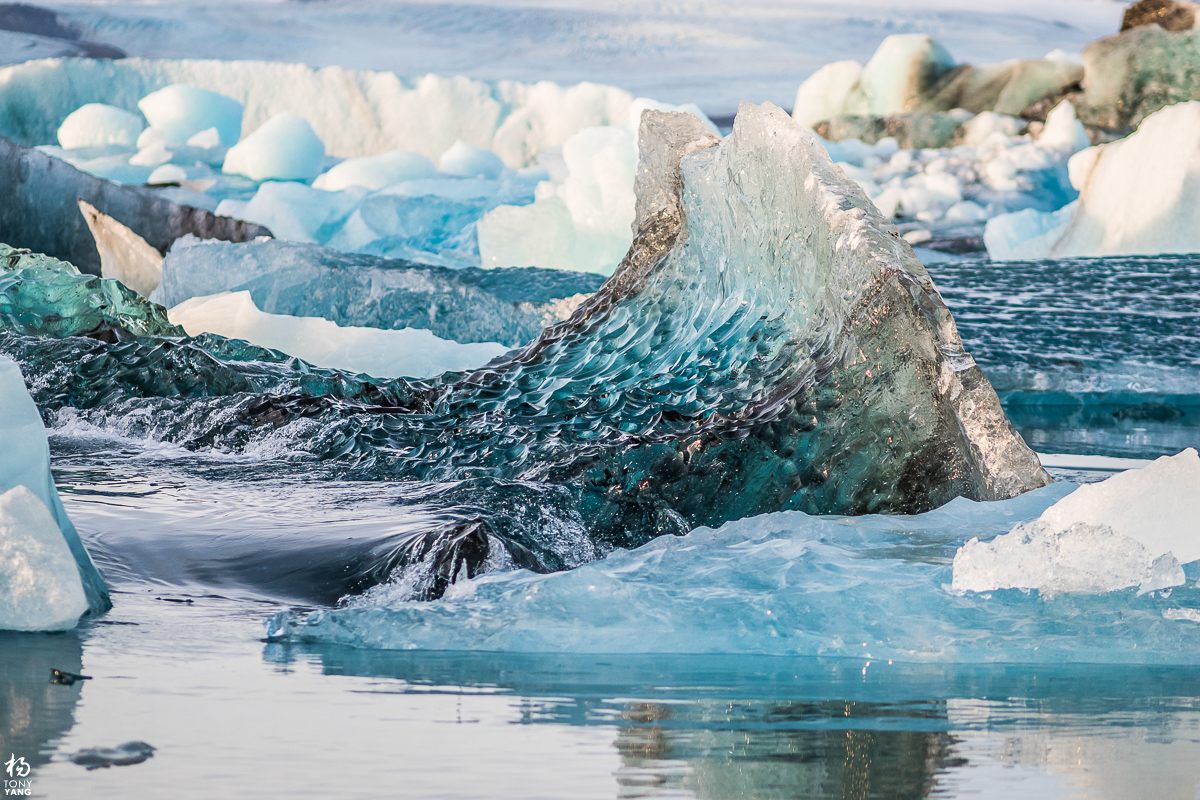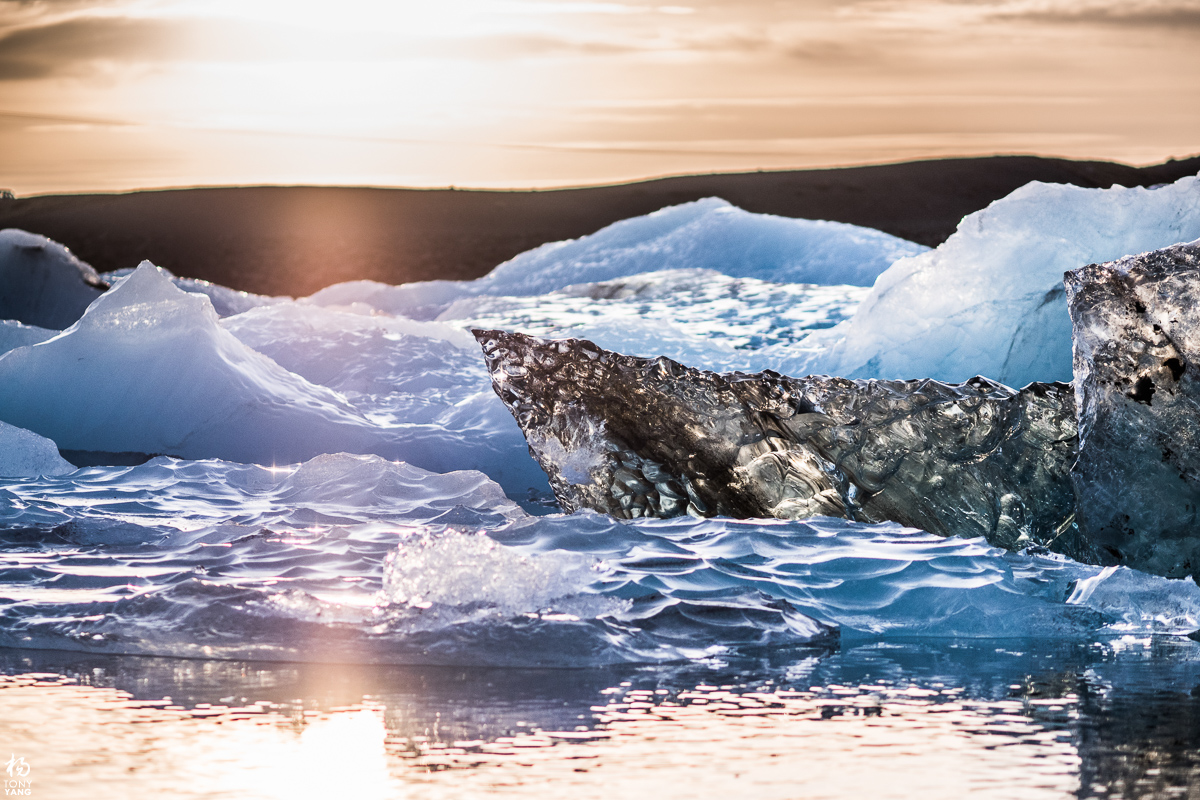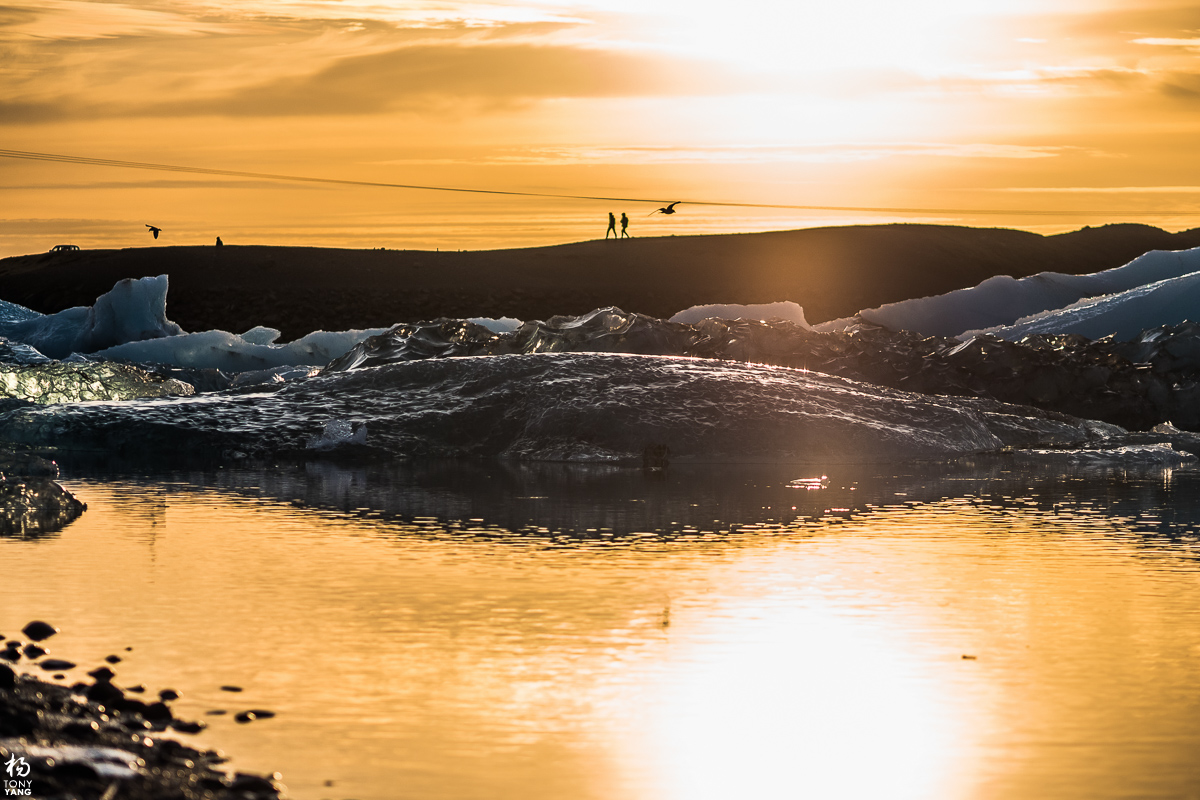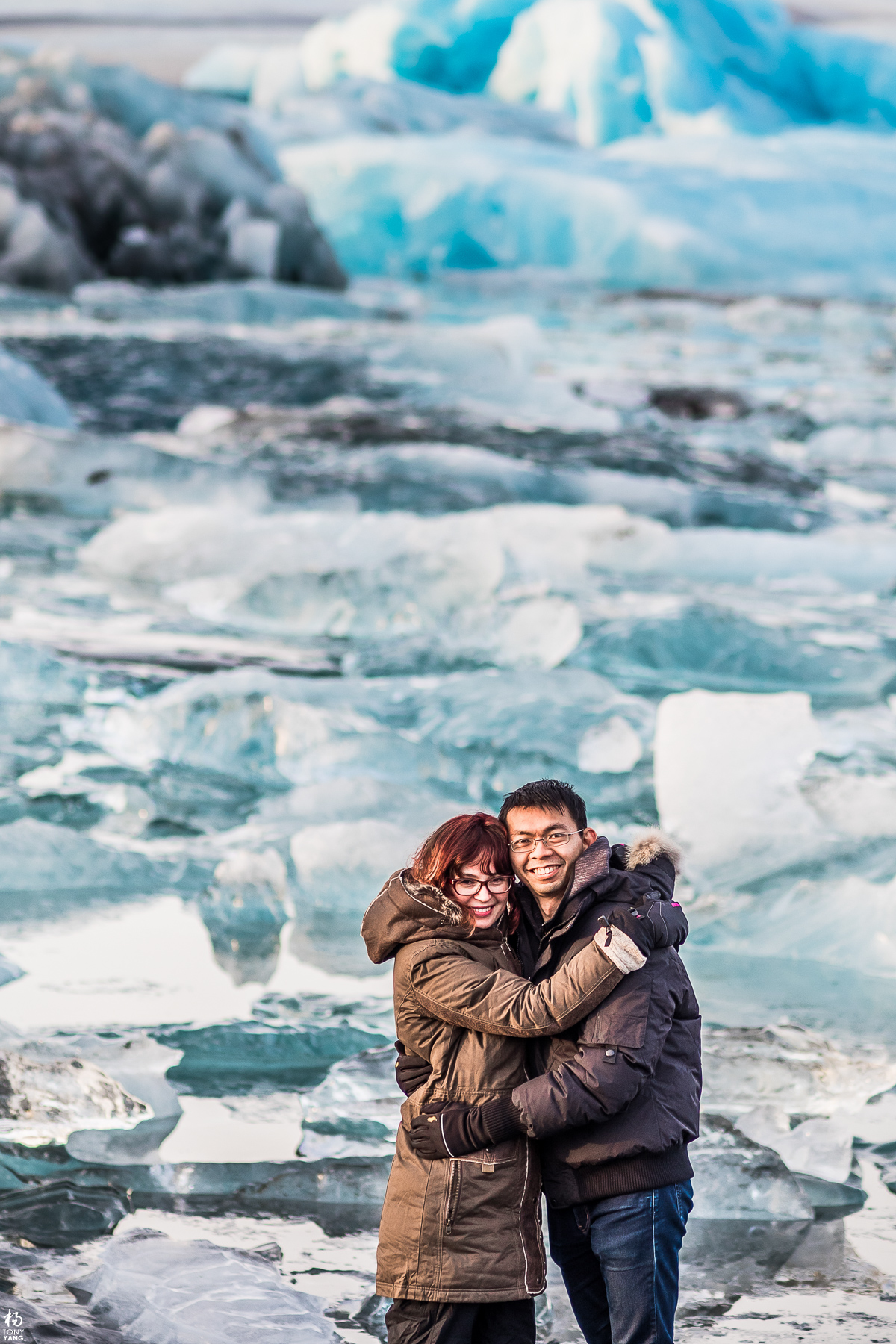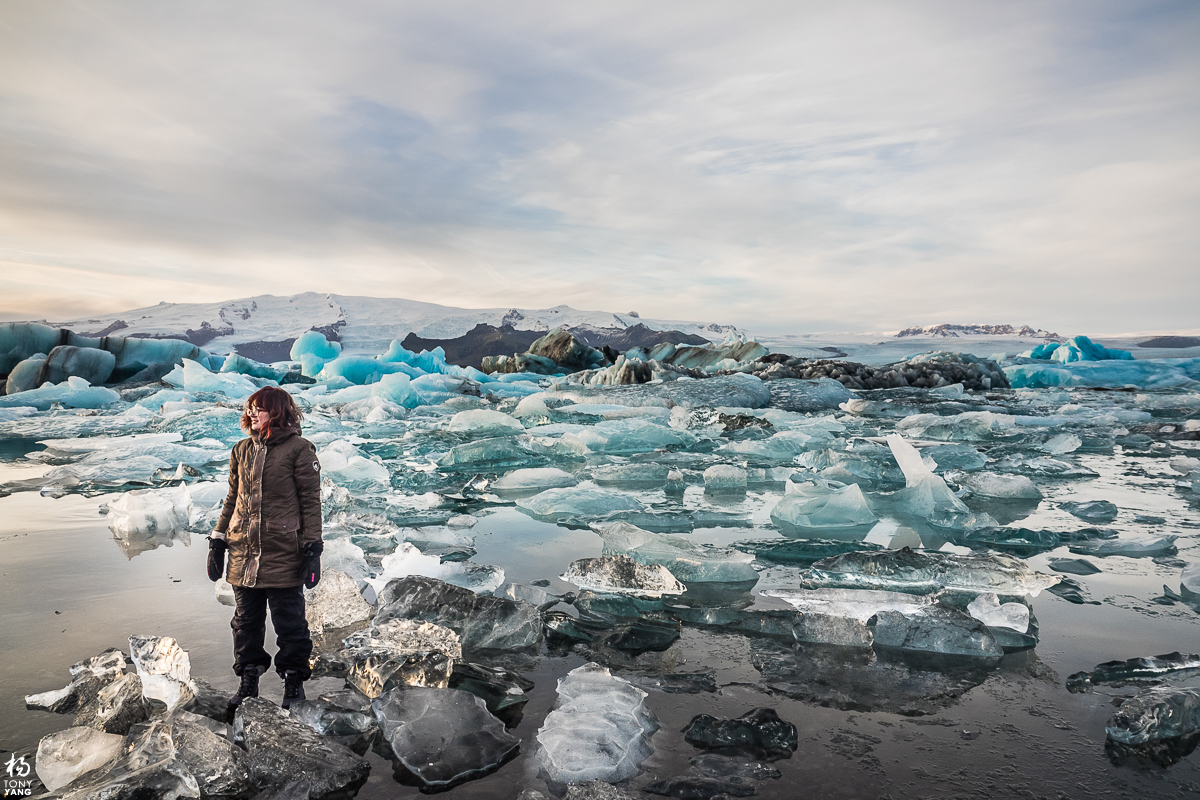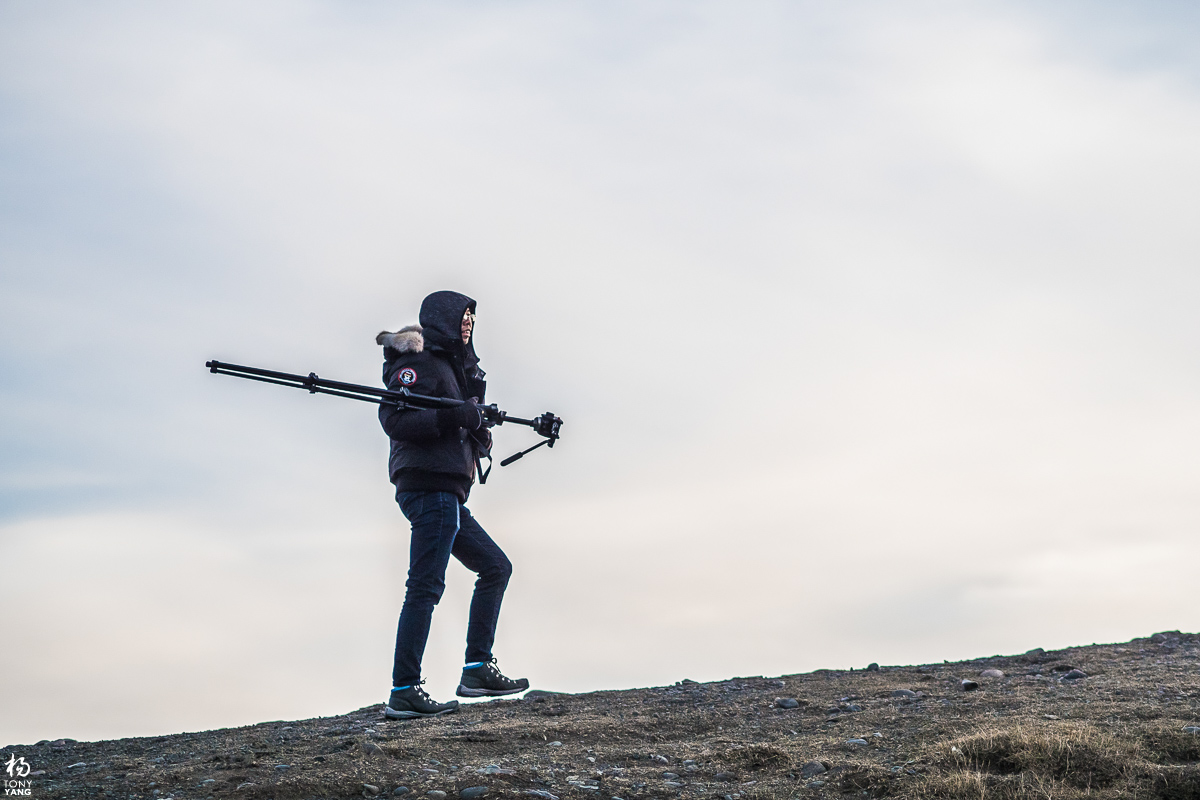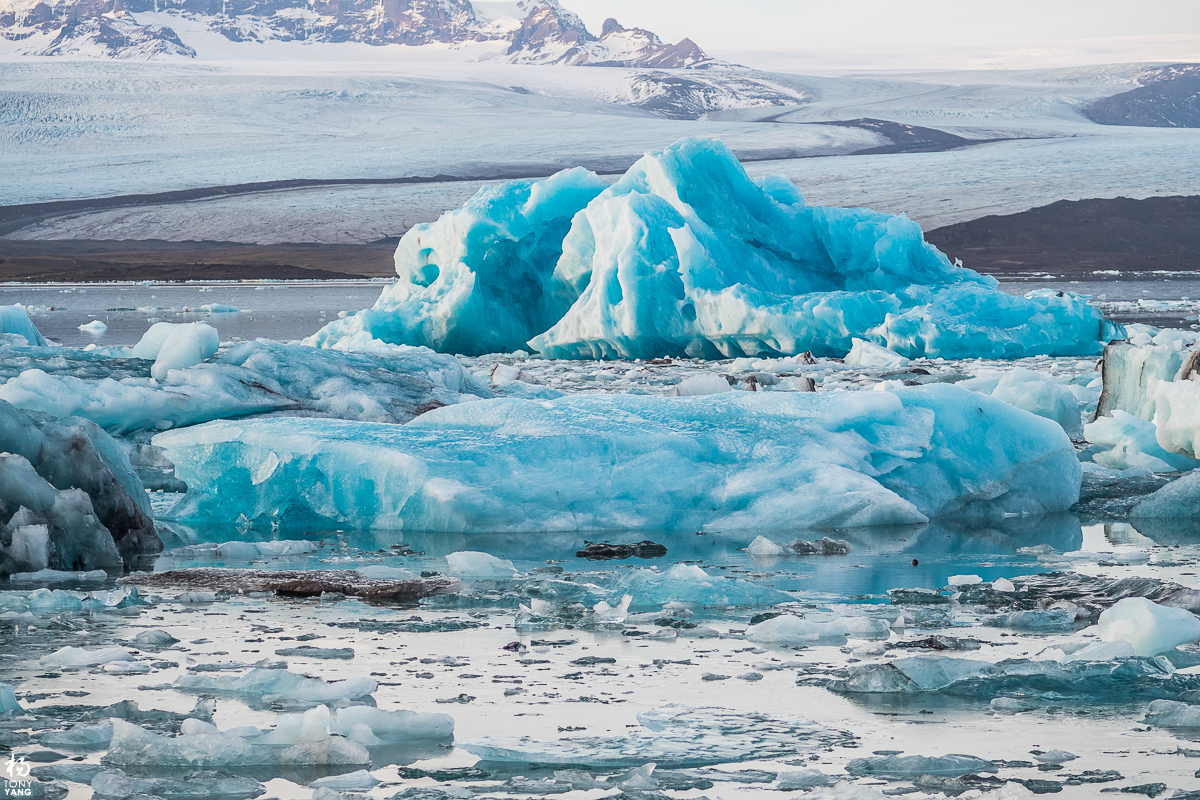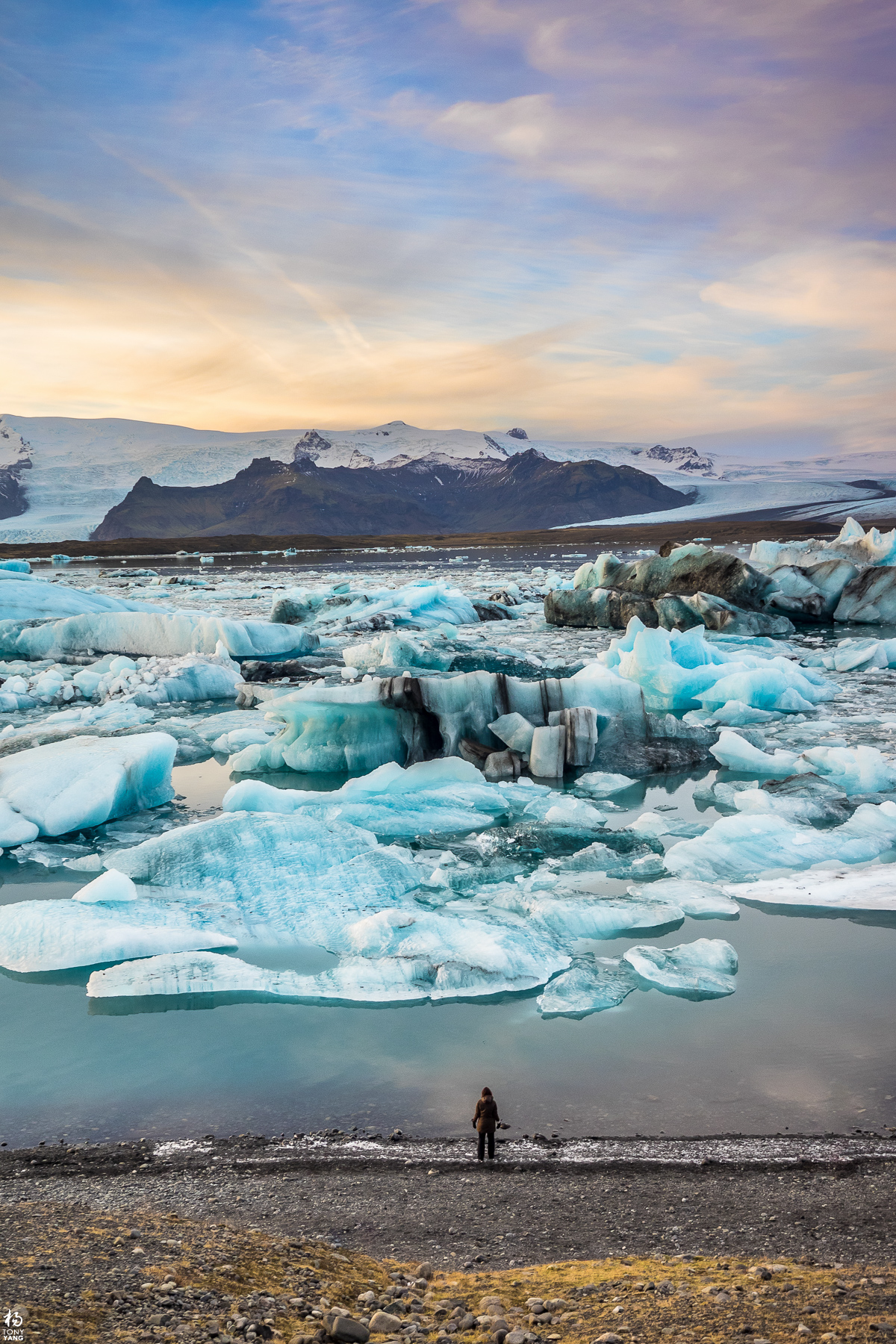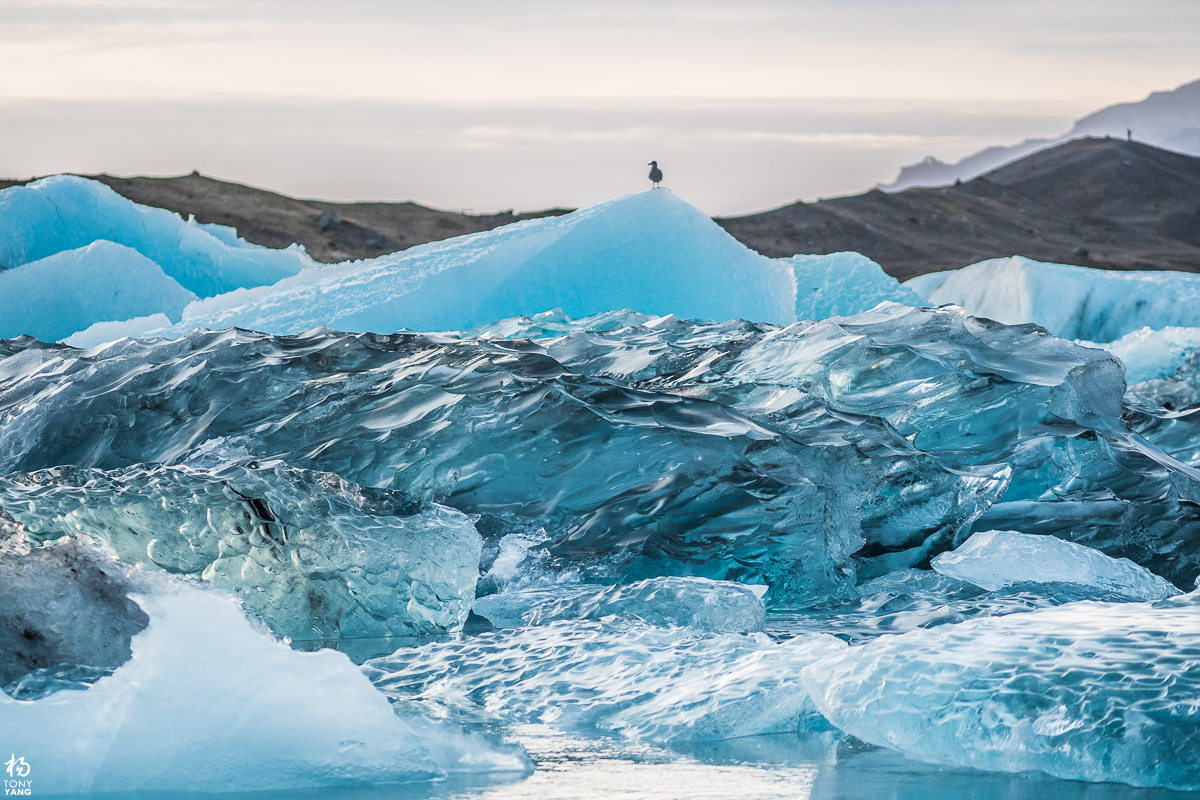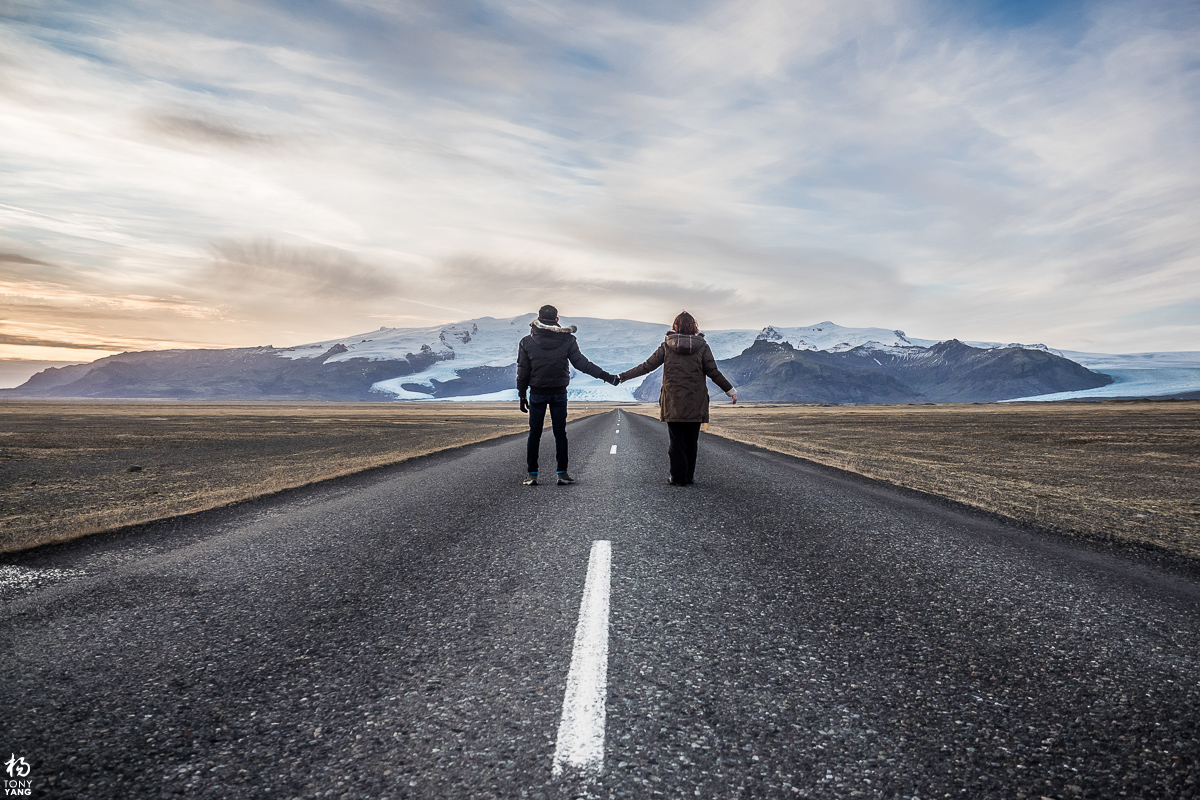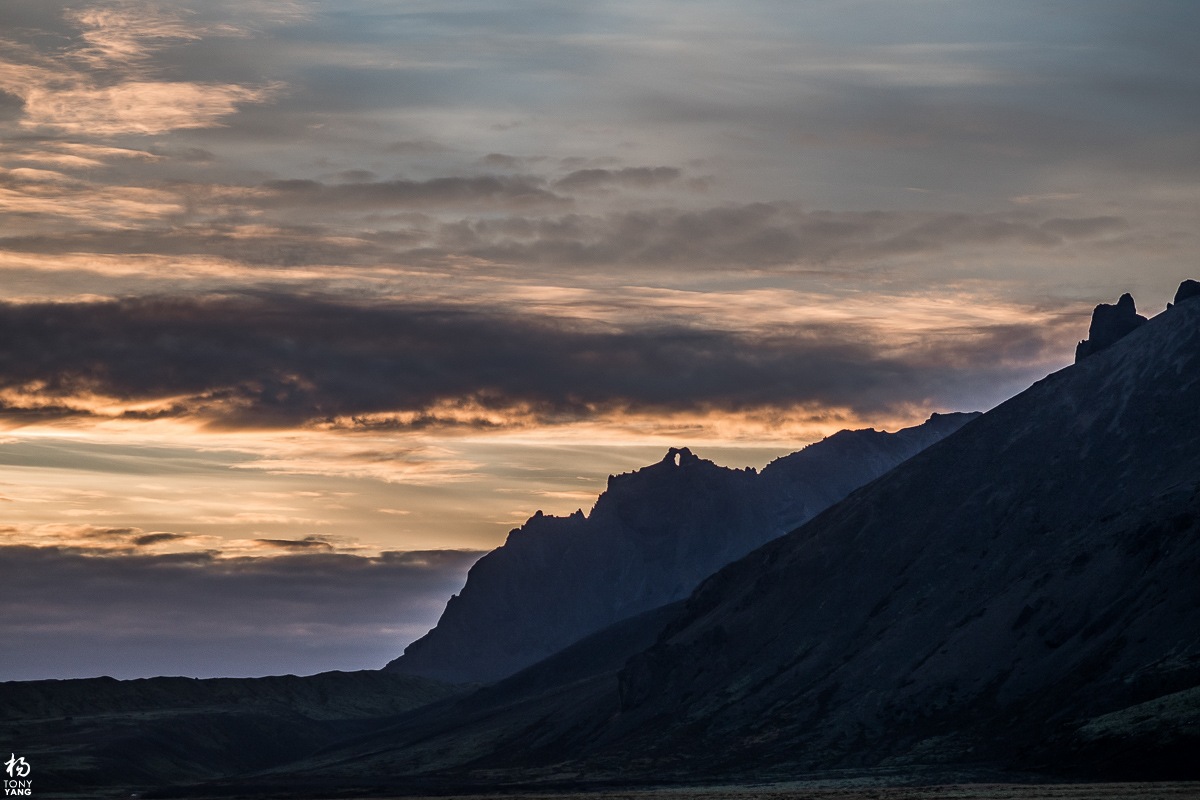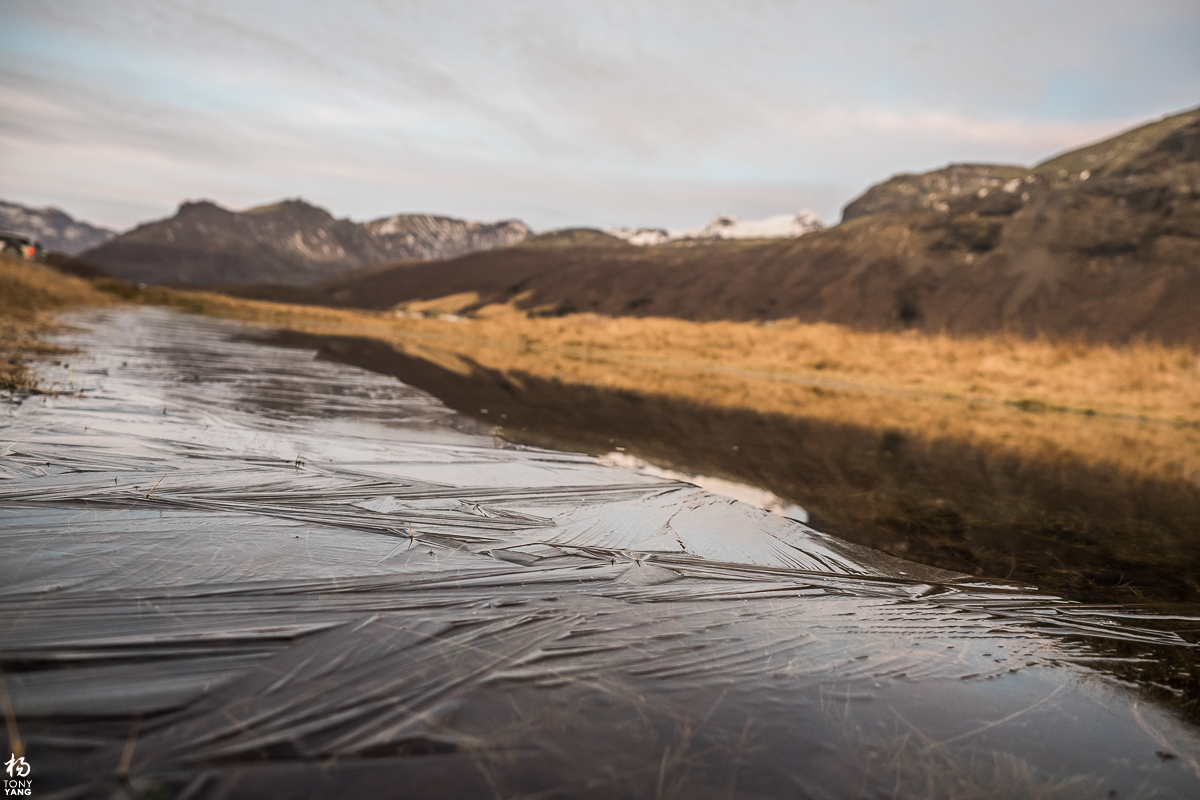 After a first long day, we went to the supermarket to get some groceries to cook our meals for the trip. The best way to save money while visiting Iceland is to buy grocery as the restaurants are madly expensive. Luckily I am married to a wonderfully skilled and creative chef! We cheated on the first night by eating at KFC, and even that cost us over $60 for four people! James and Frances brought their own ramen for some extra filler and snacking.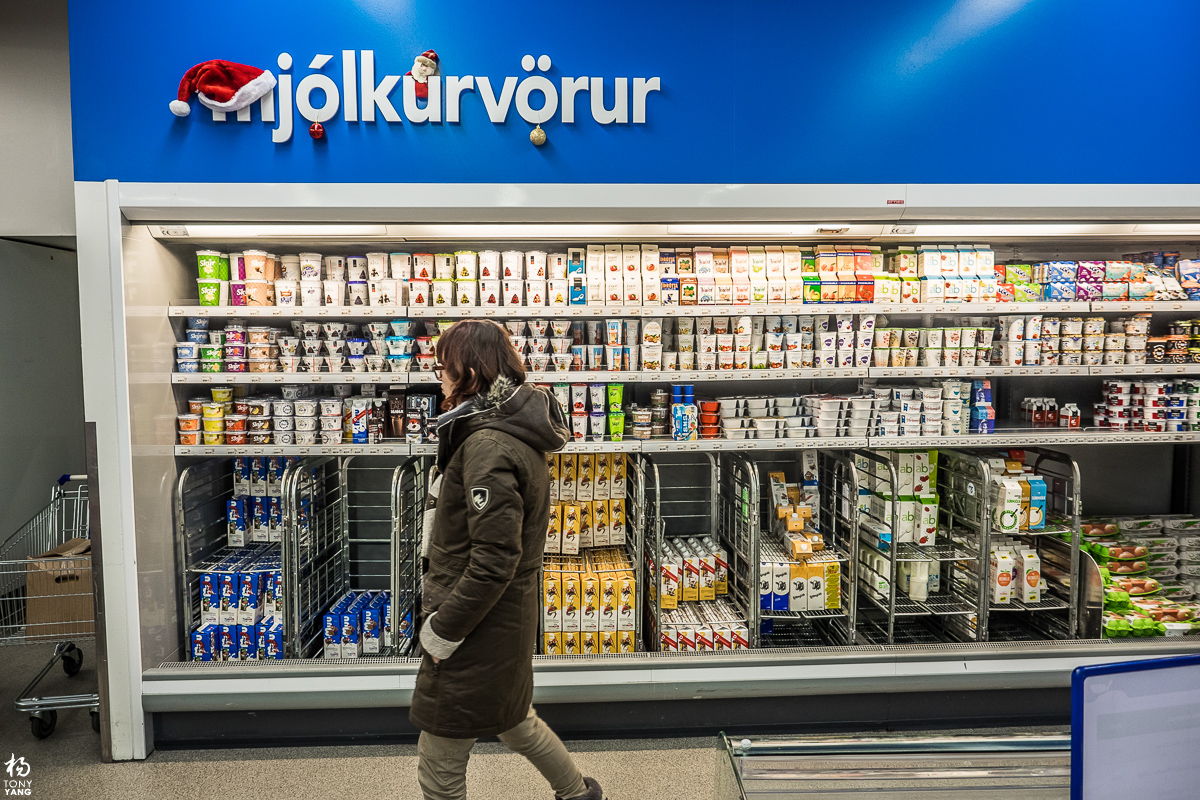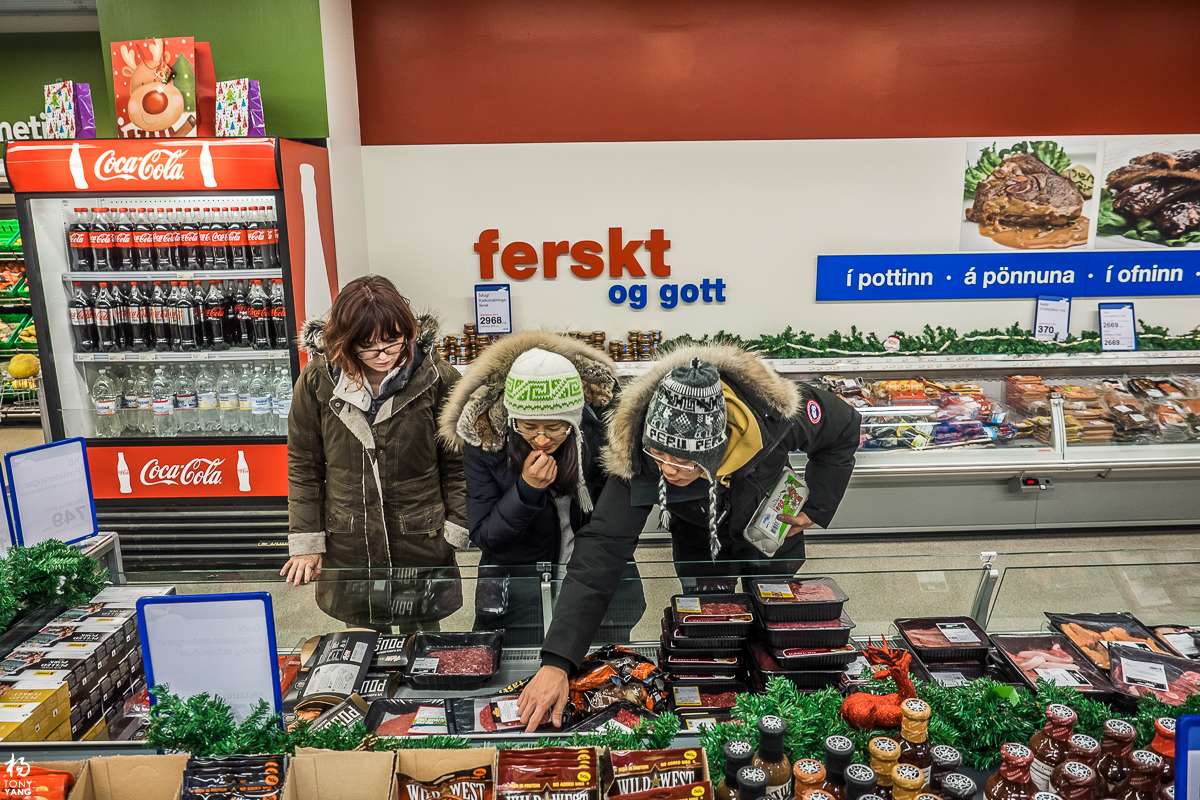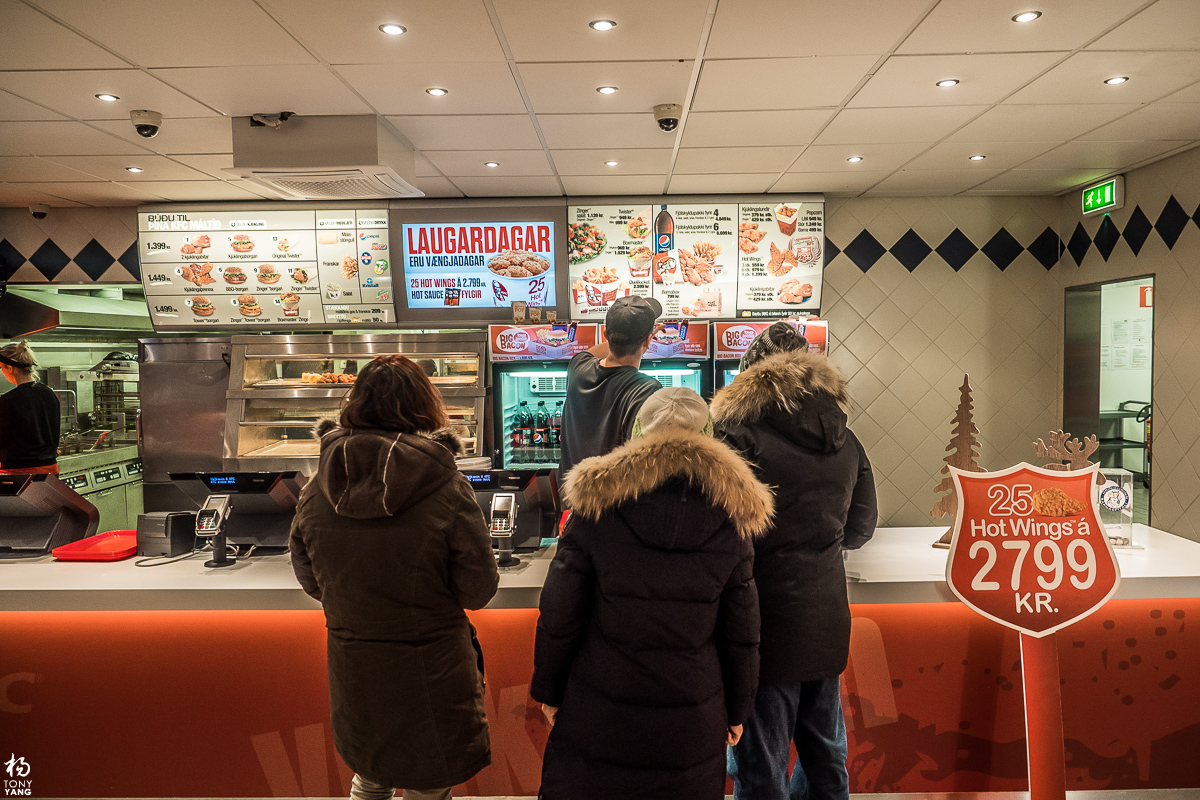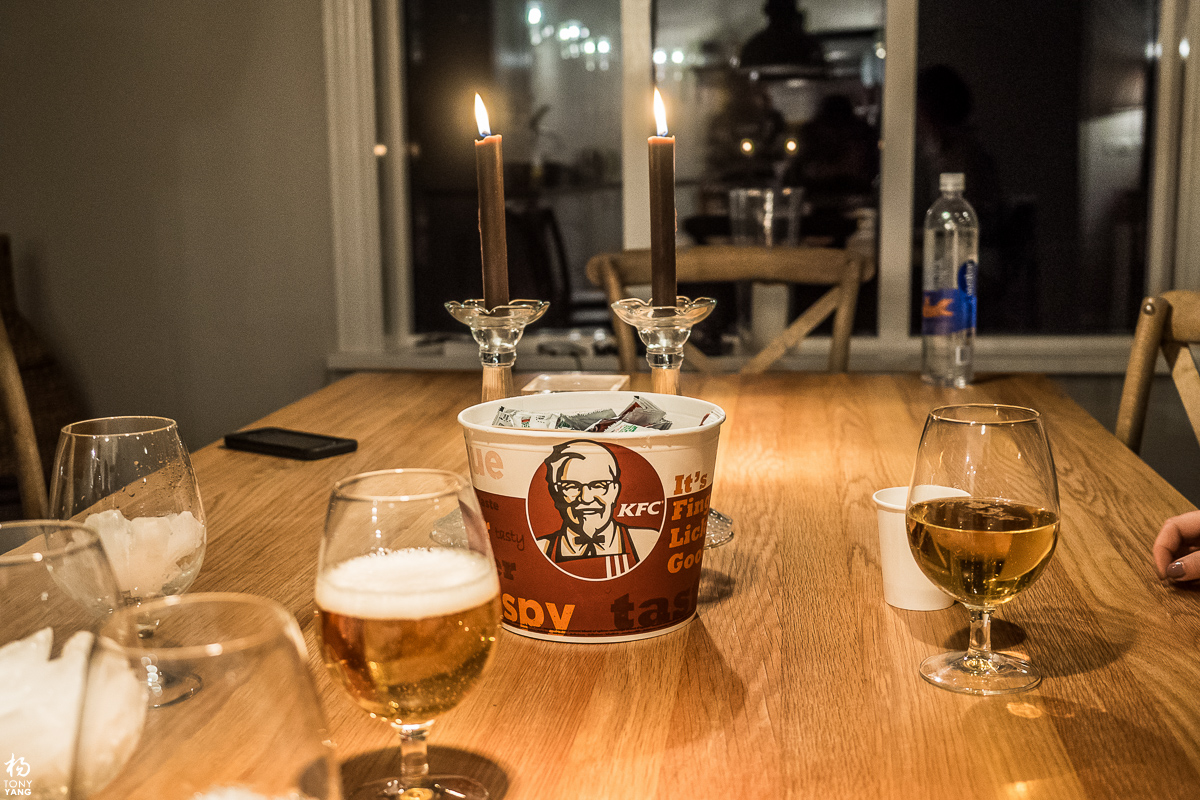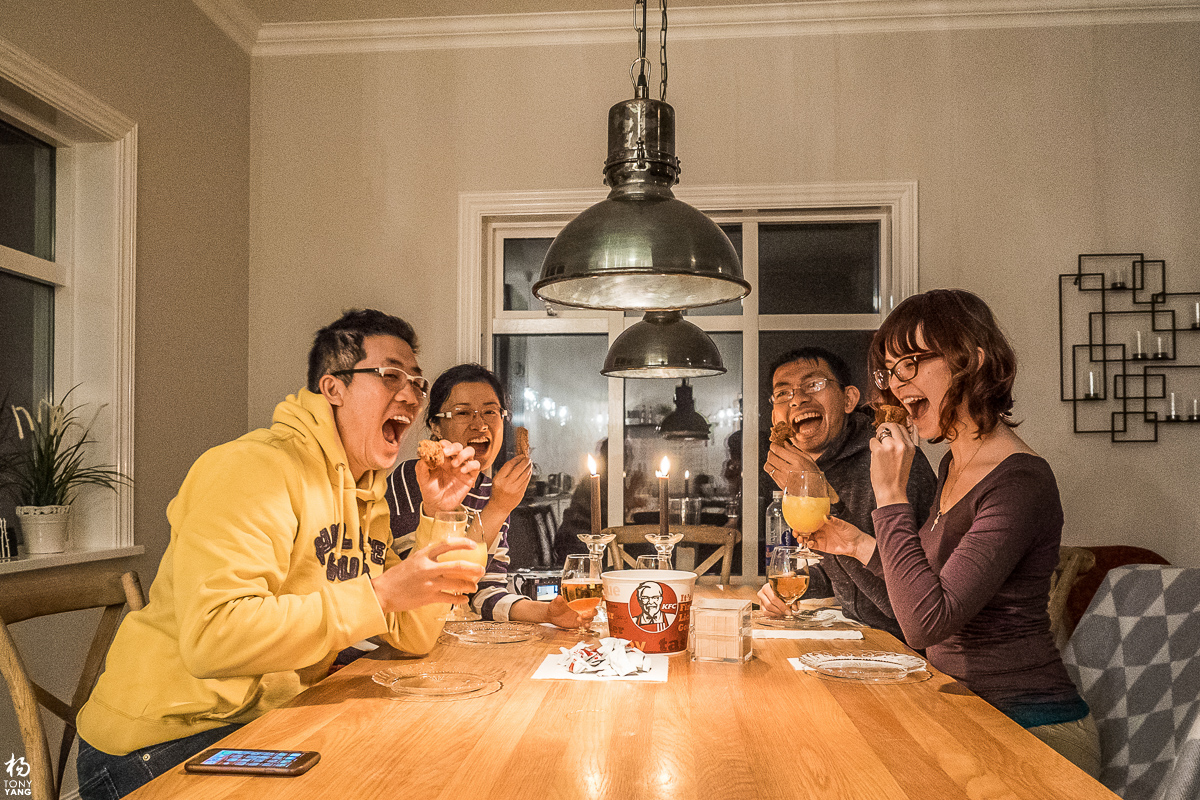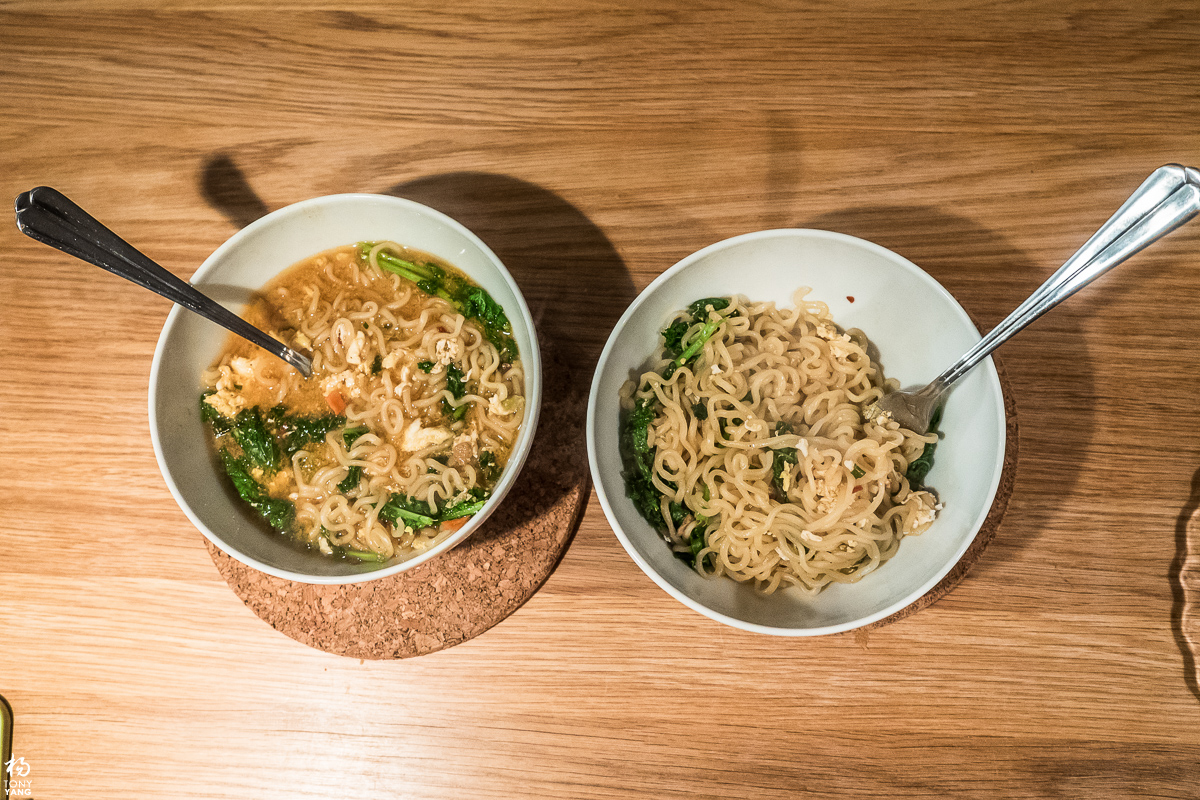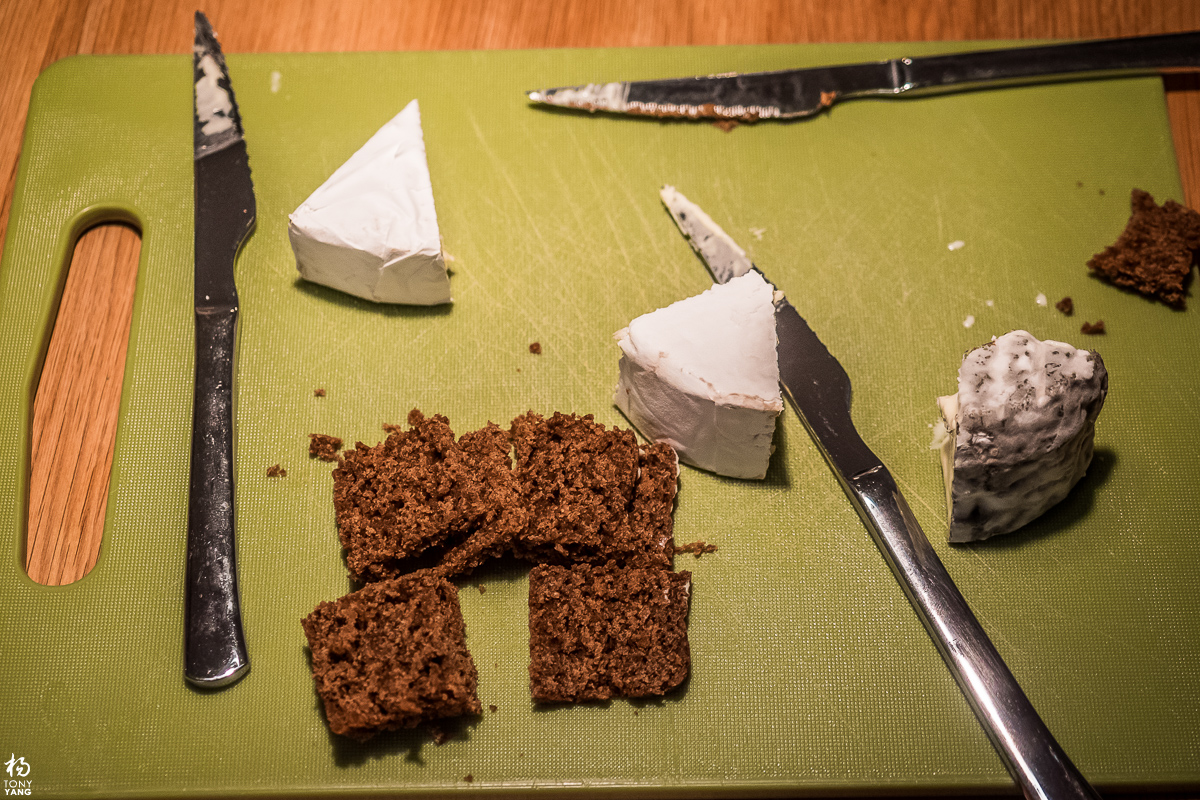 For breakfast we had smoked salmon and eggs while we enjoyed our first view from the beautiful house we rented. Housing in Iceland is one of the only cheaper expenses. The house was fully stocked and very comfortable, while also looking like a walk-in IKEA showroom. We booked our house in Selfoss, about an hour from the capital, but only 20 minutes from the sightseeing locations. On our second day we visited the capital, Reykjavík. There you will find the iconic Sólfarið Sun Voyager sculpture by the water, leading you towards the Leifur Eiríksson church that was inspired by the volcanic landscape of the island. Our only snack there was a delicious hot dog, which cost about $15 each, topped with bacon and relish. Dinner was pasta with a homemade meat sauce and garlic bread.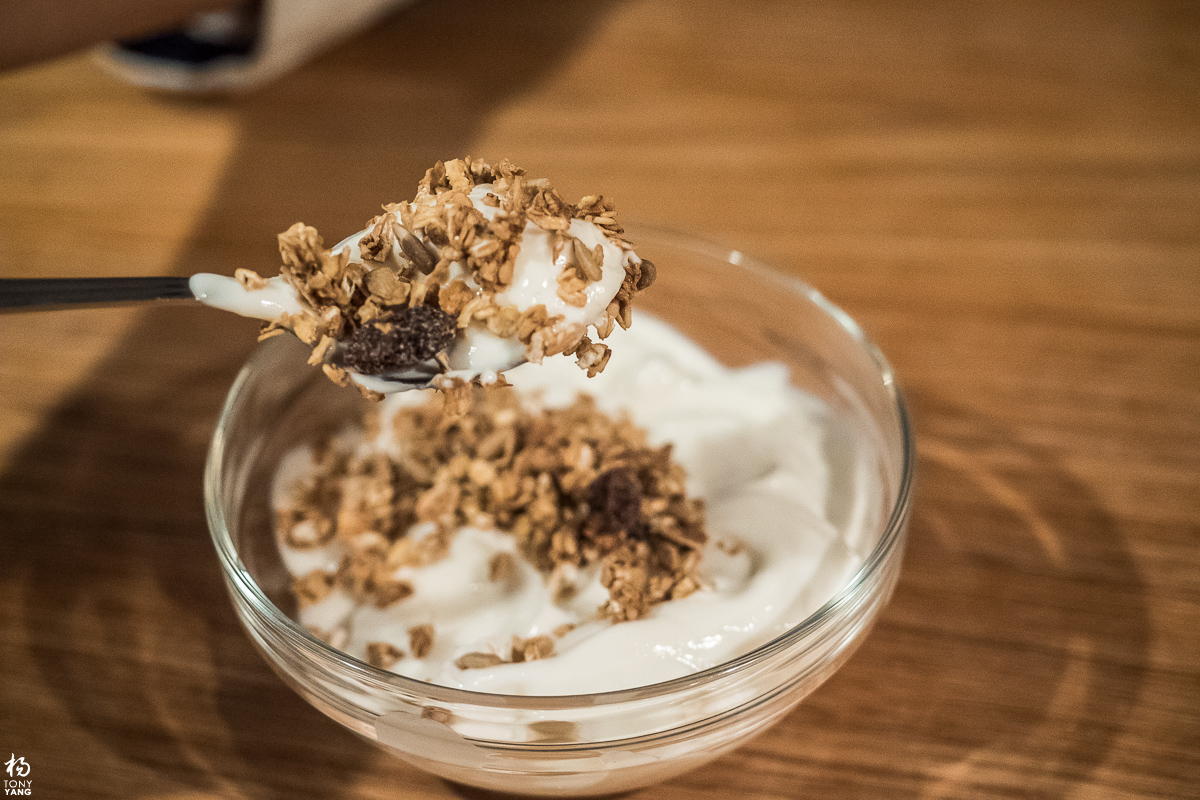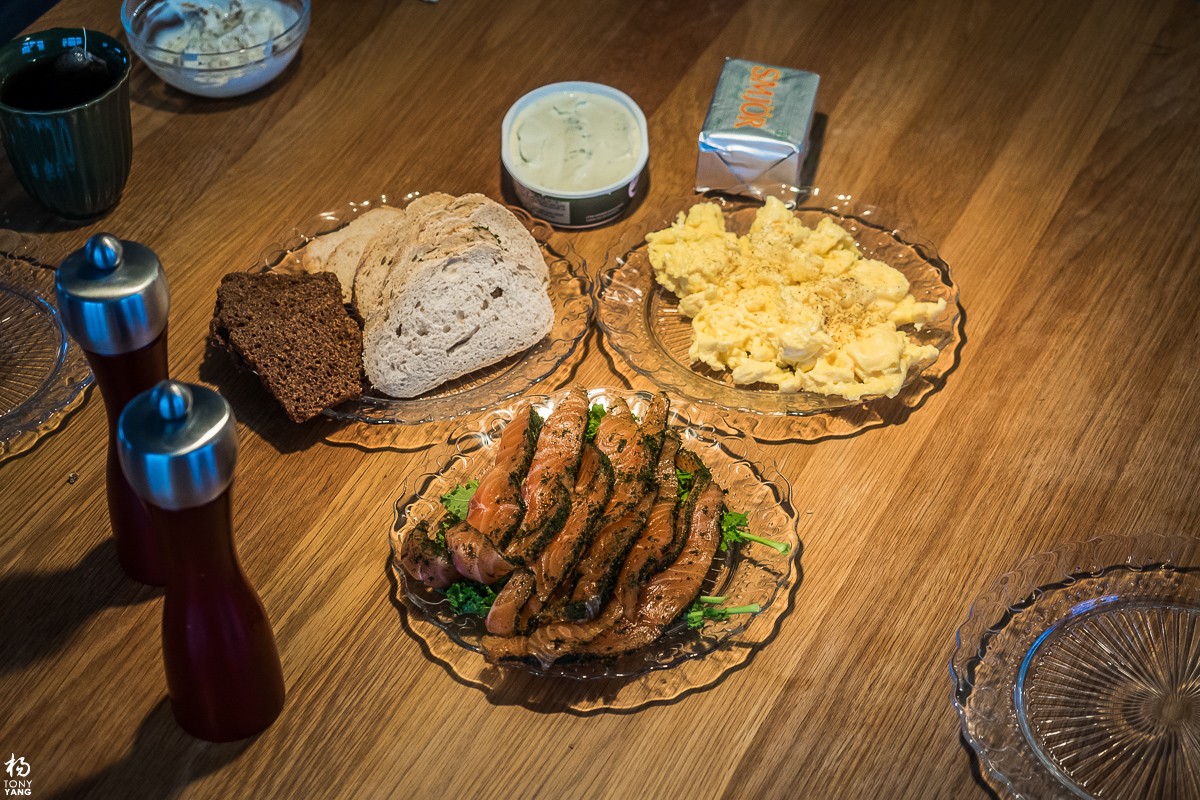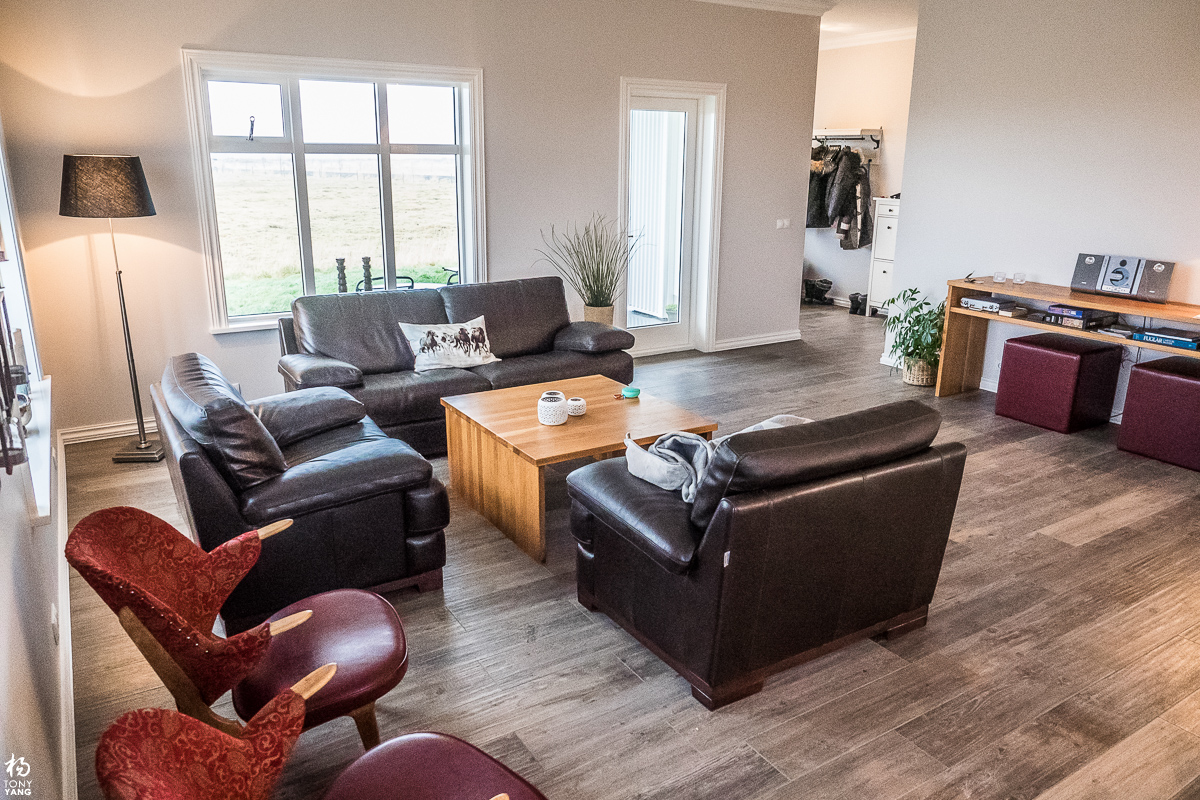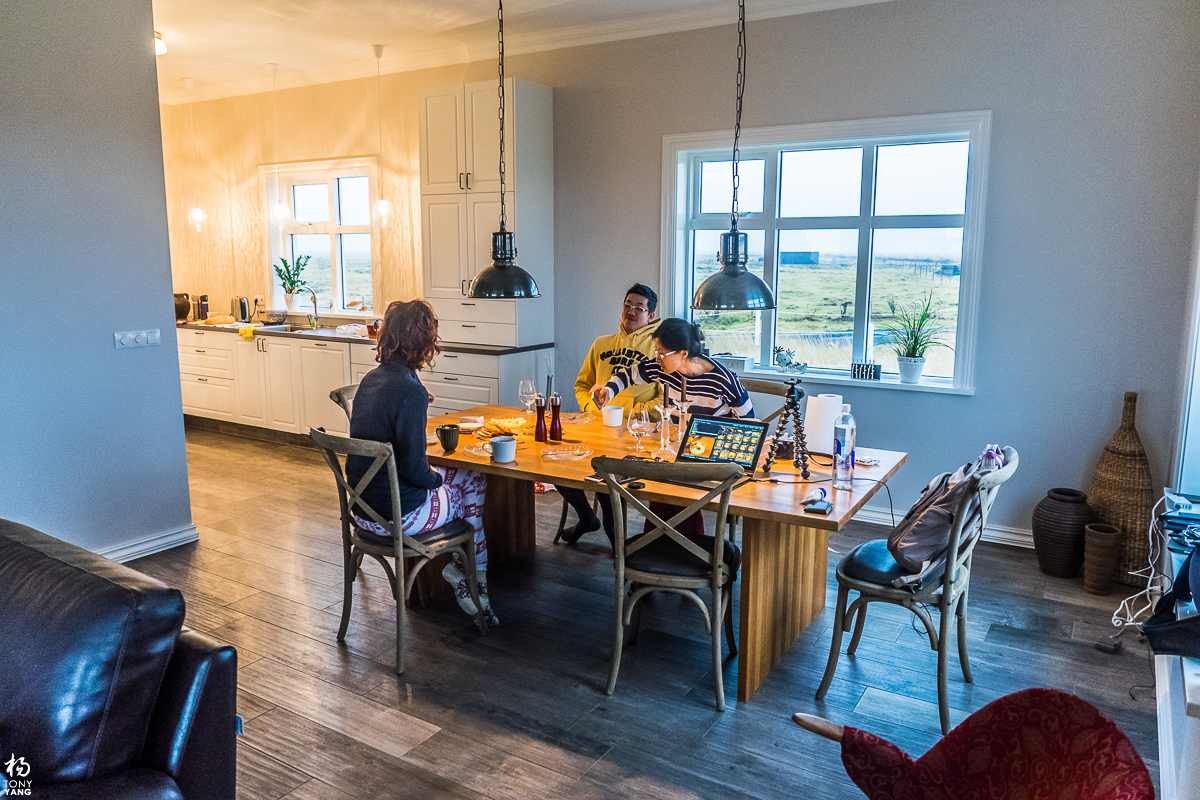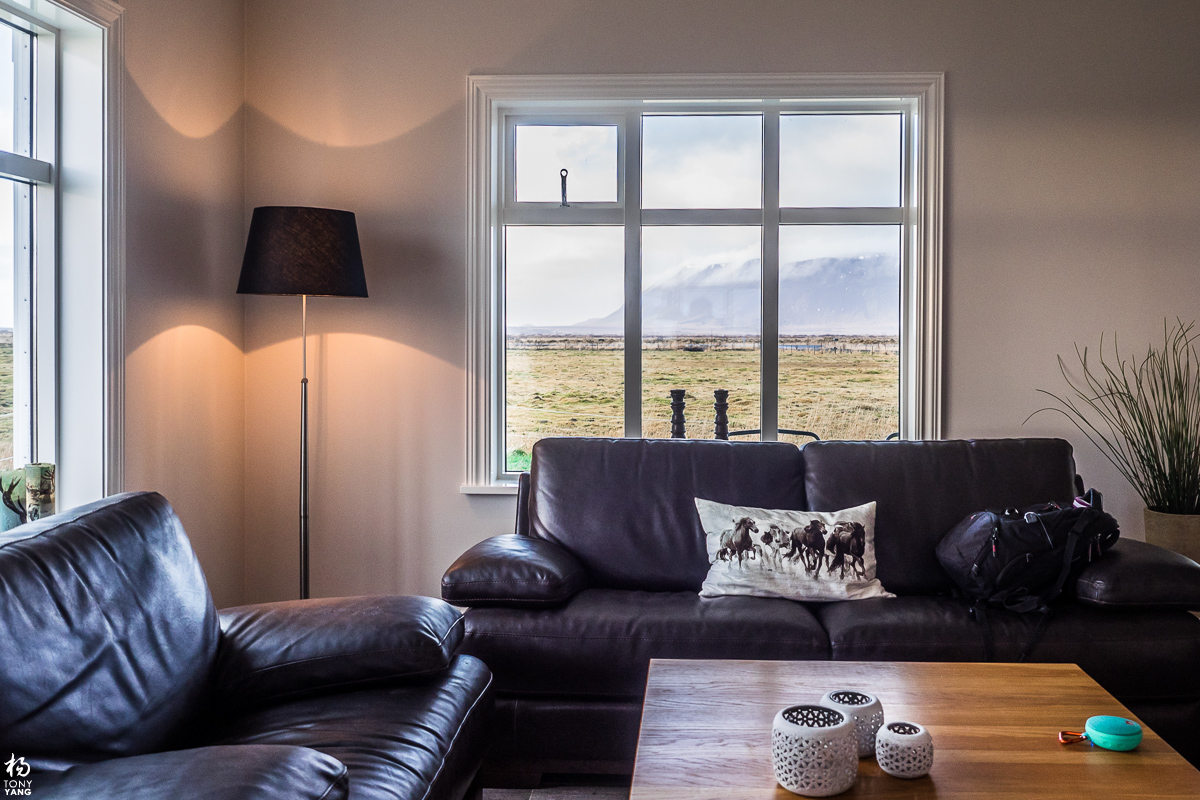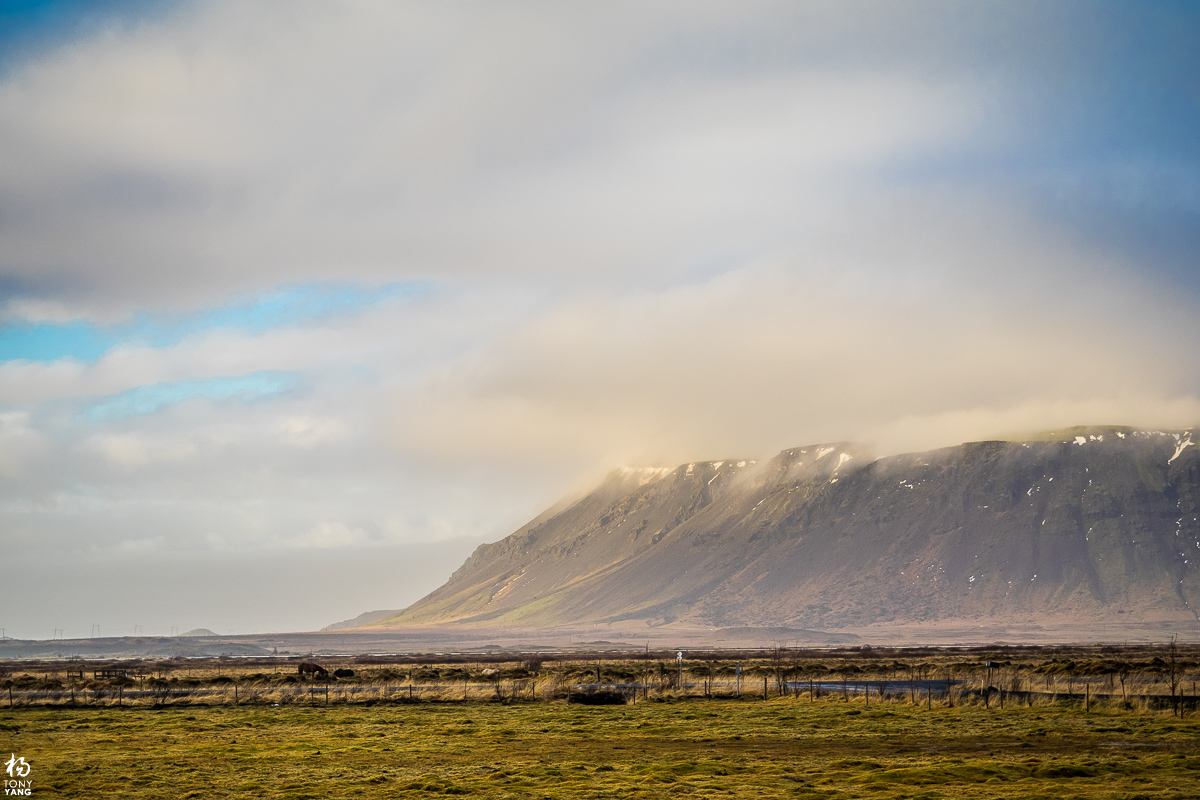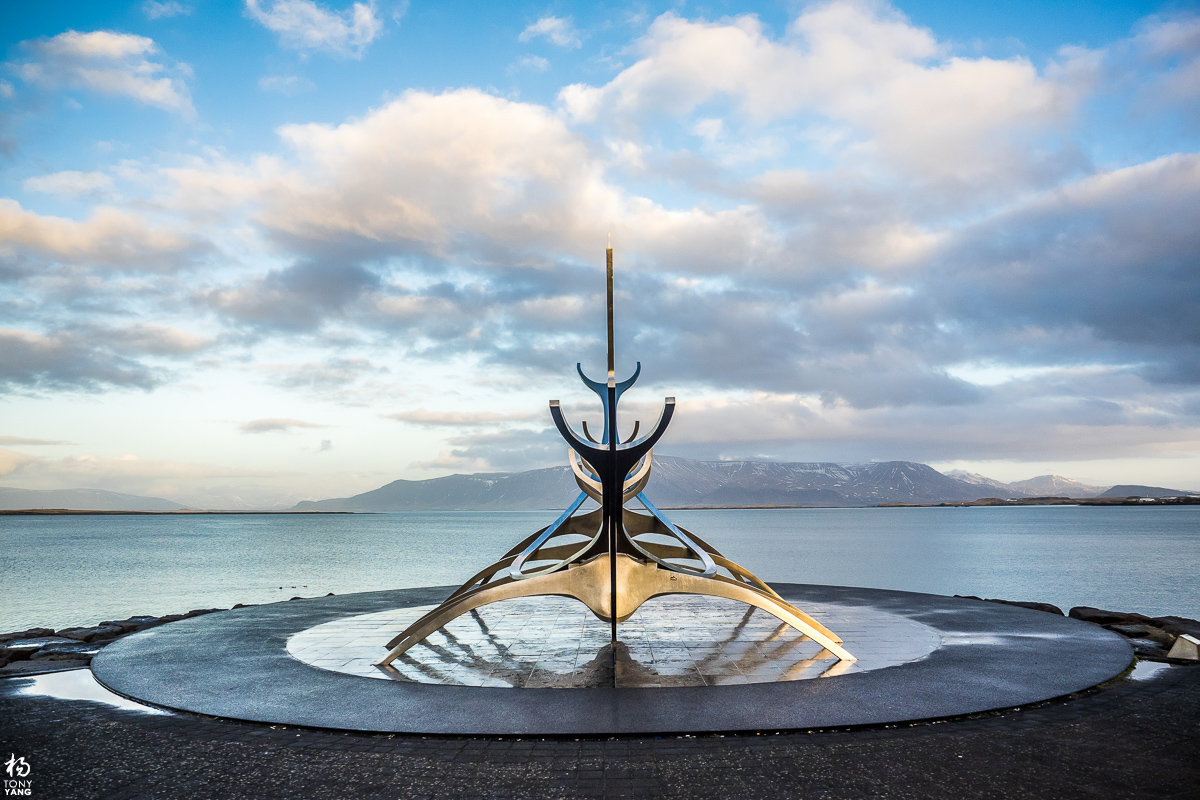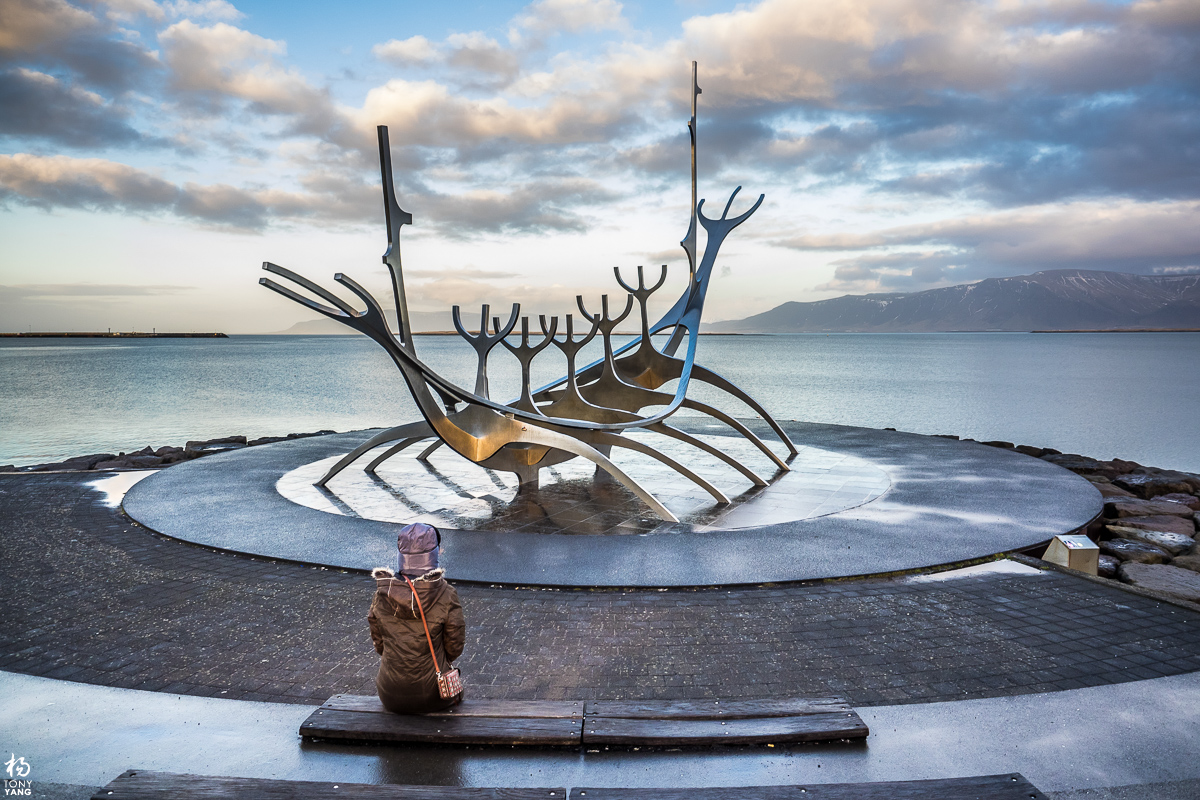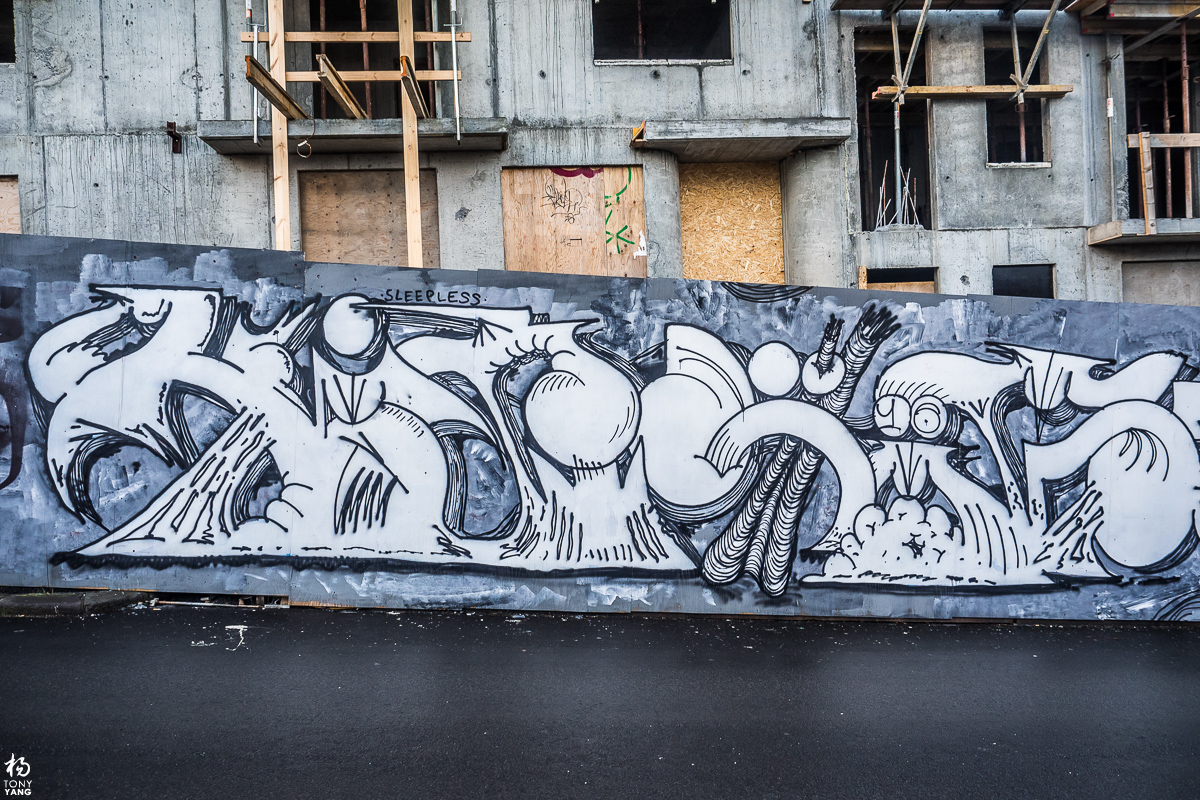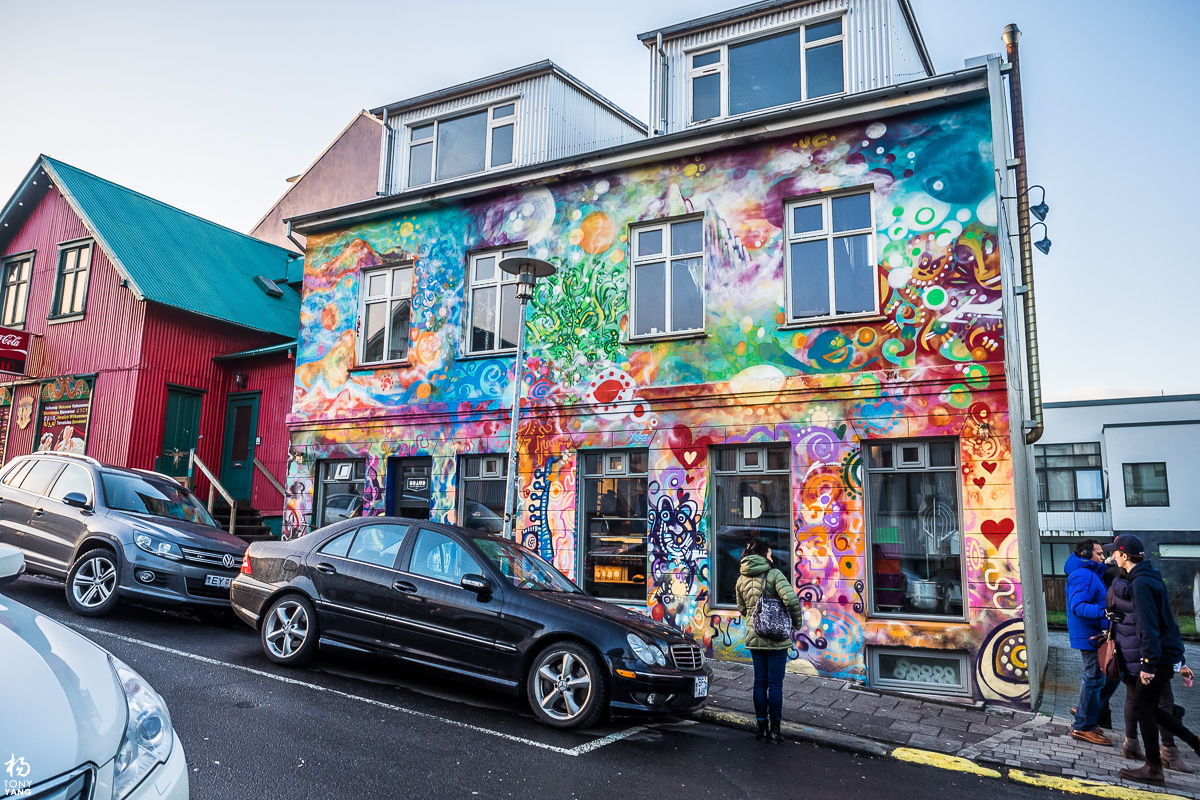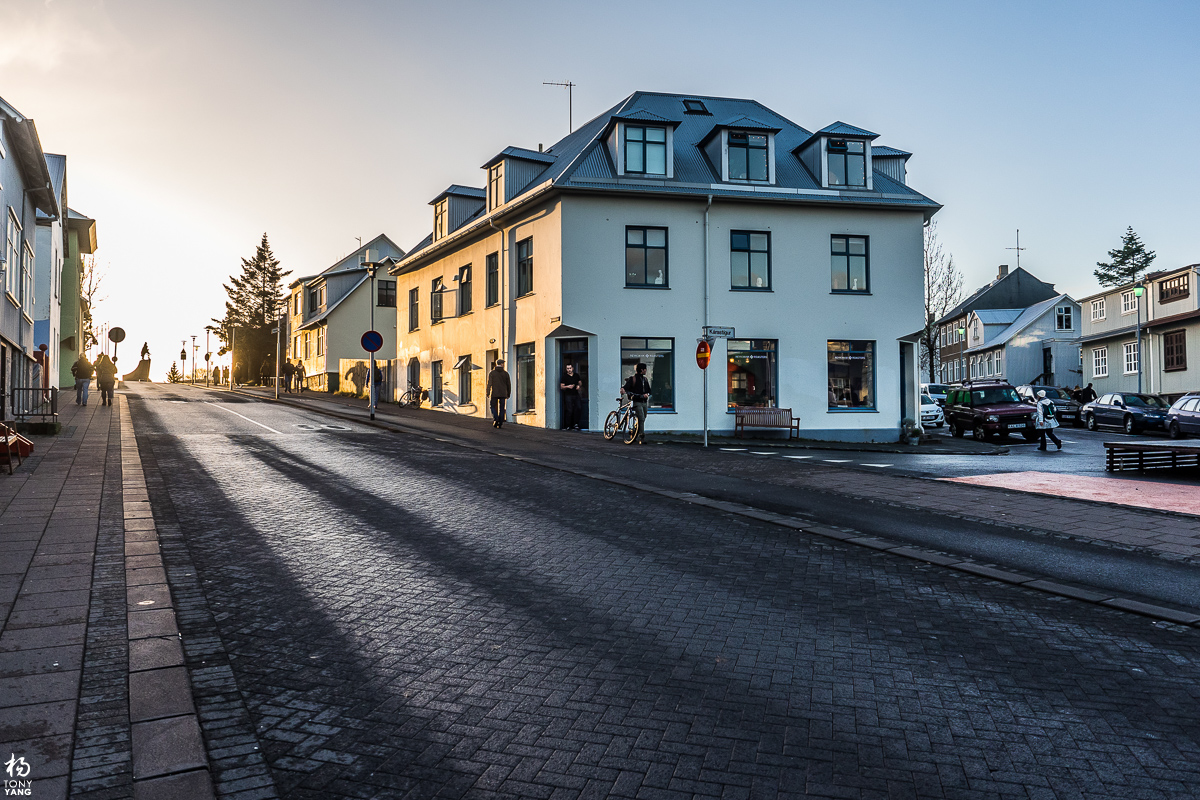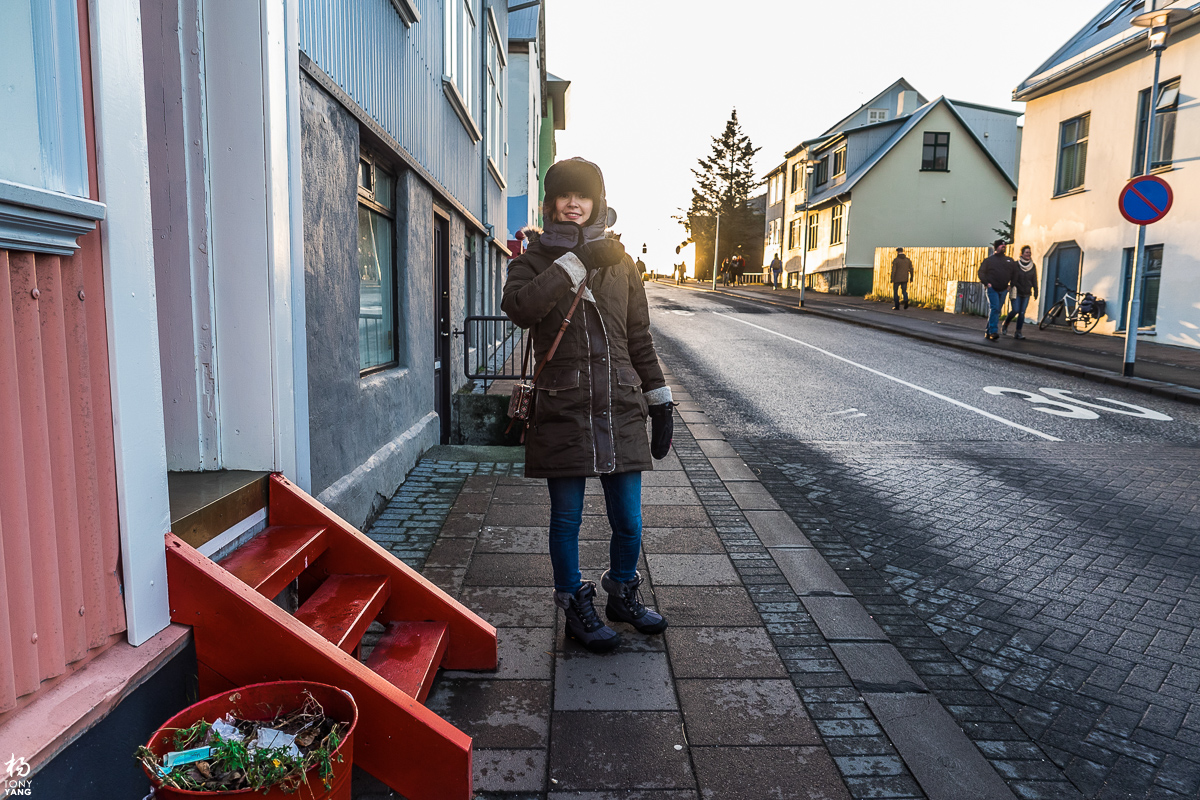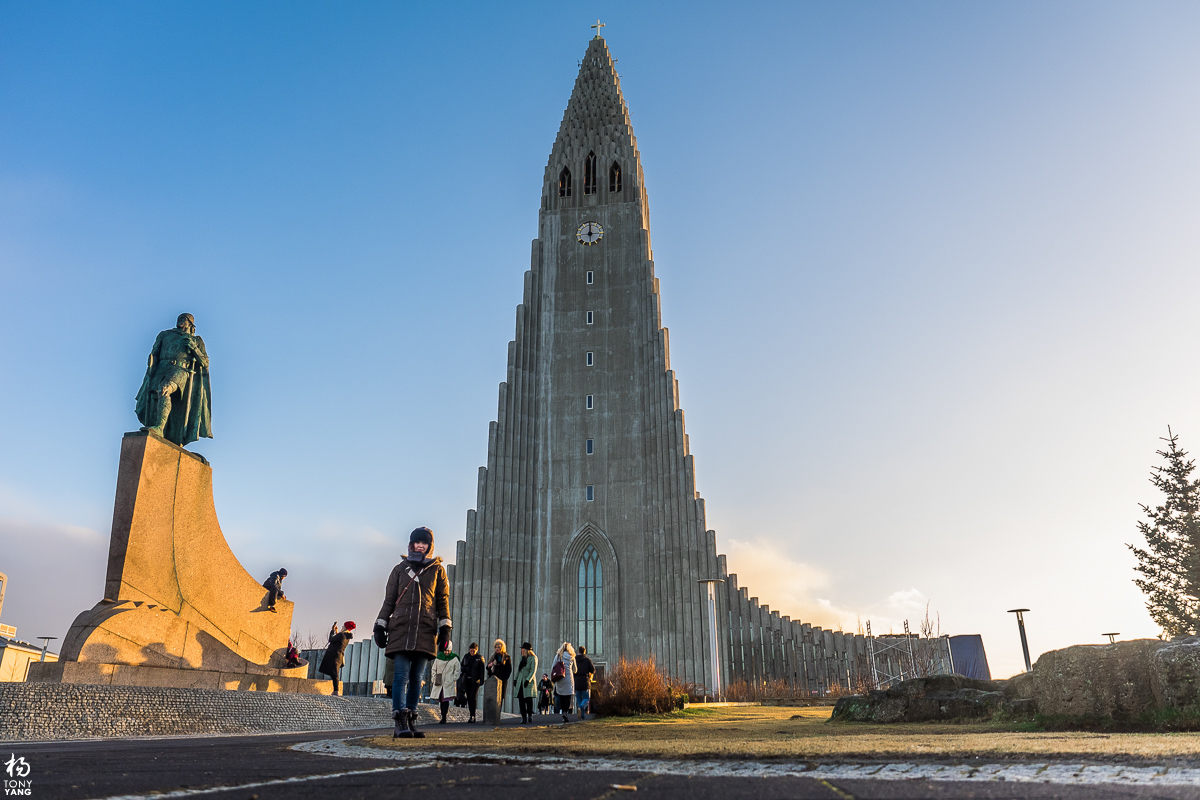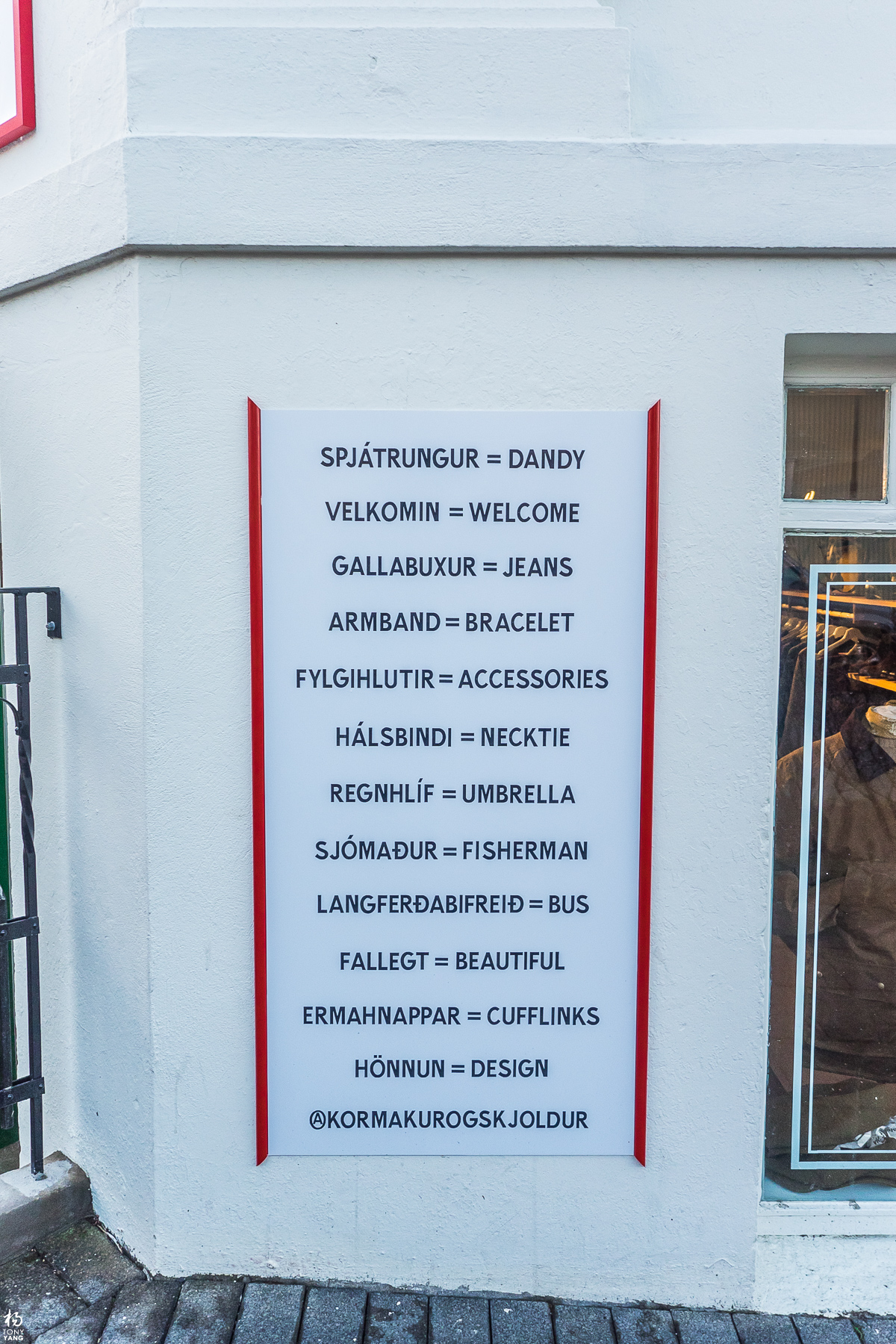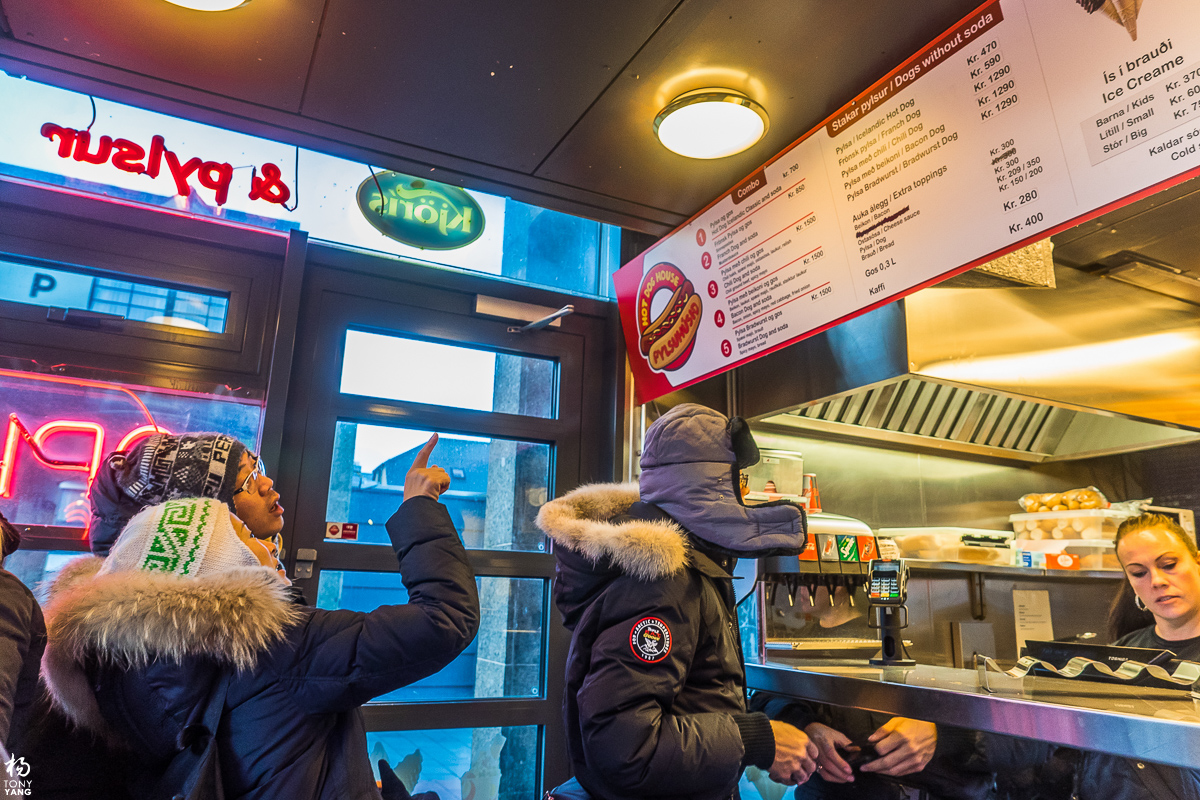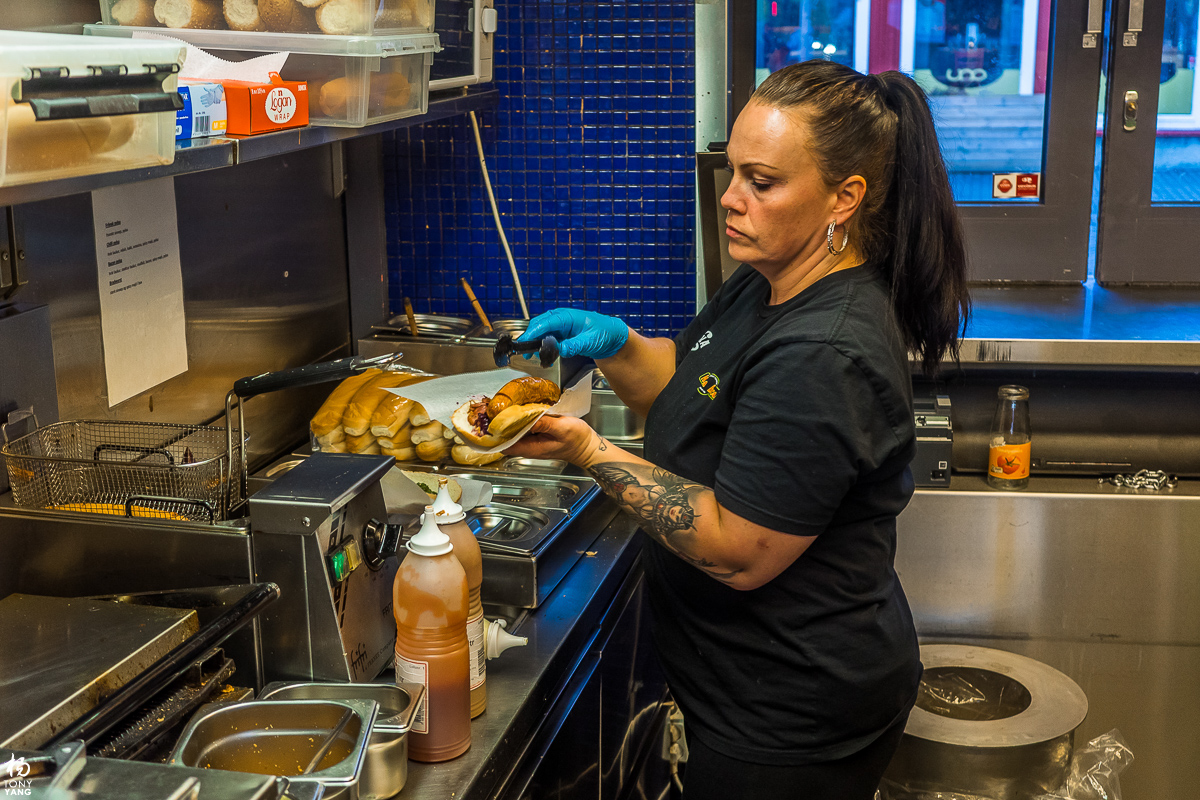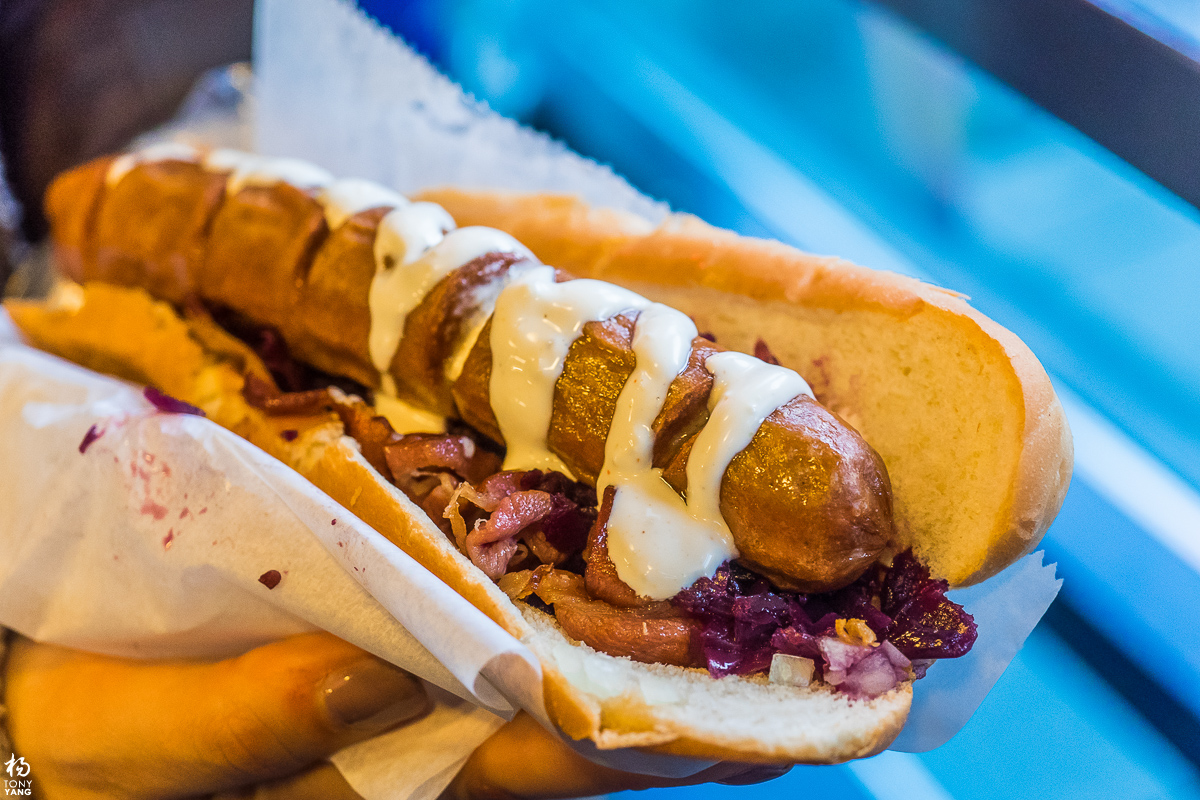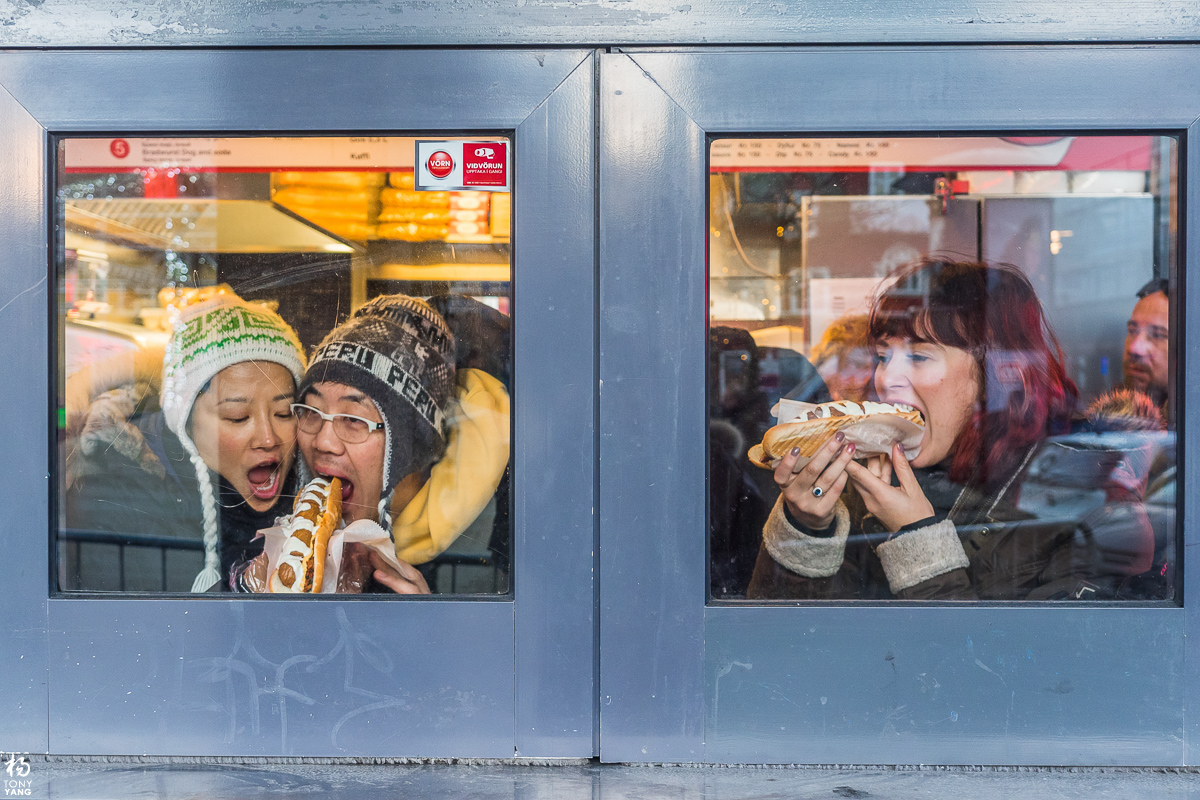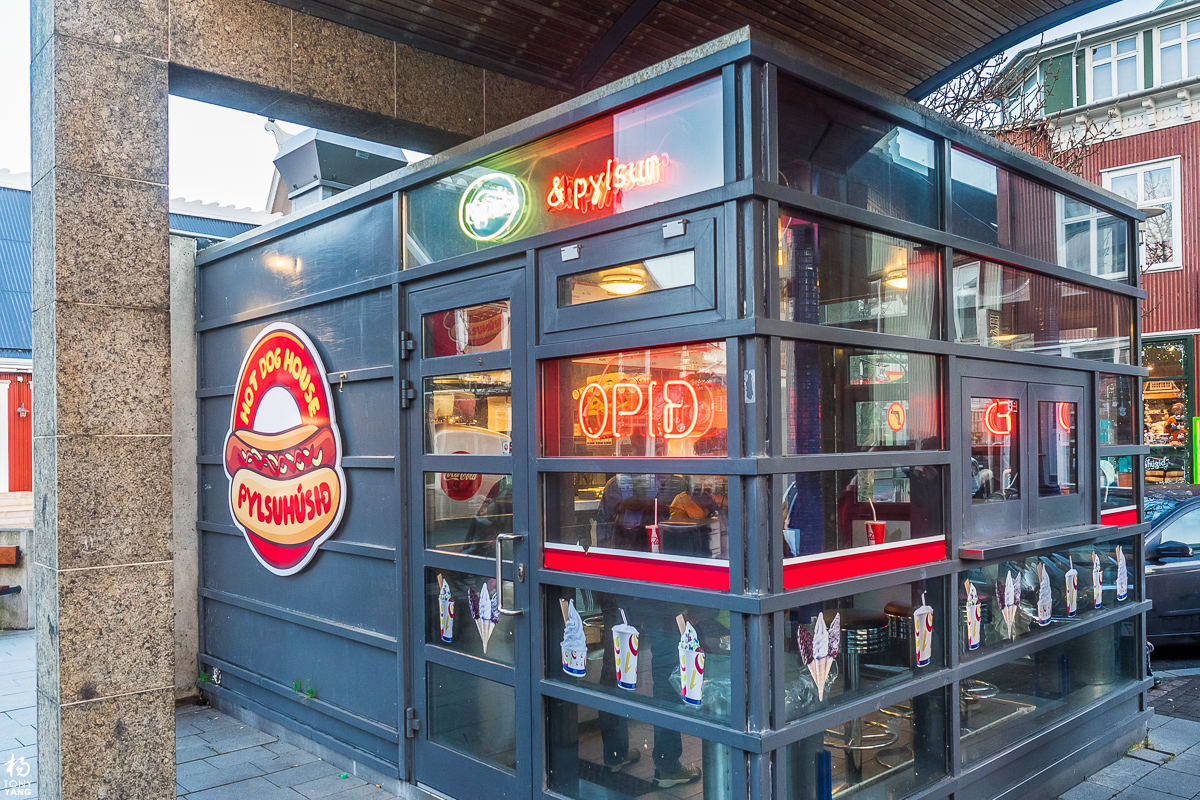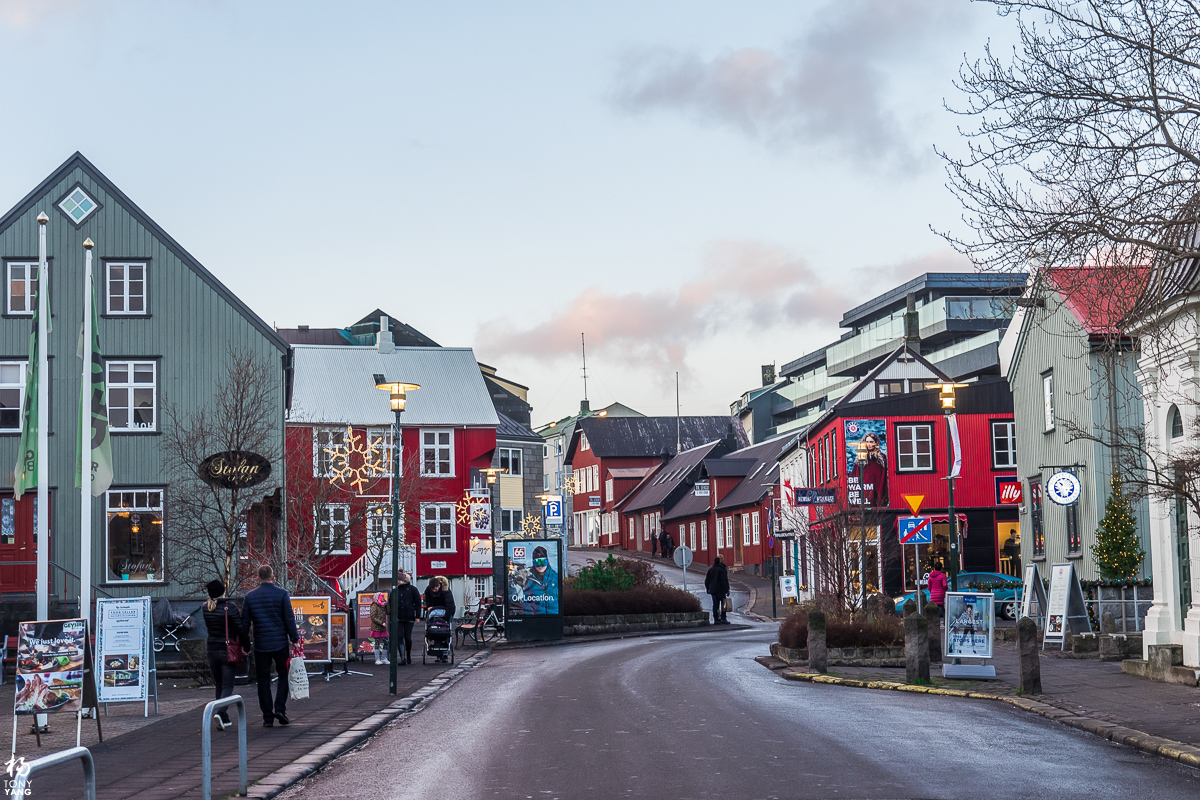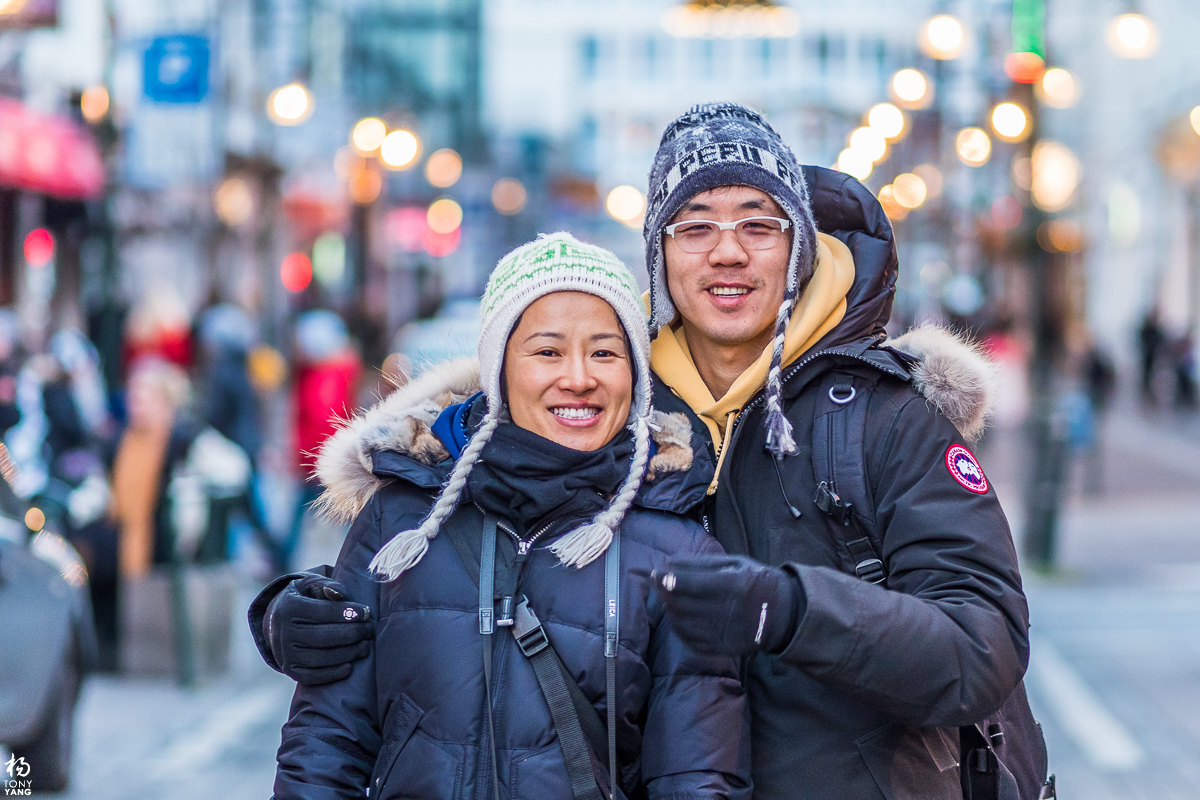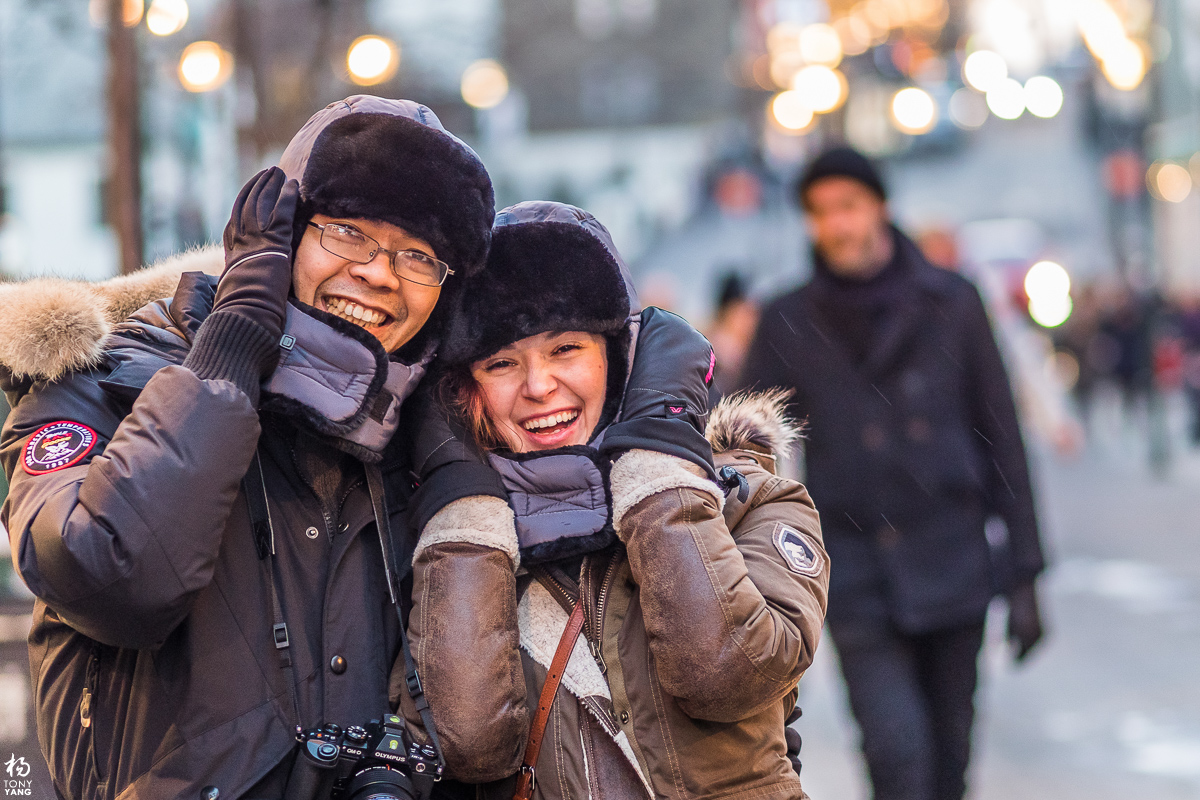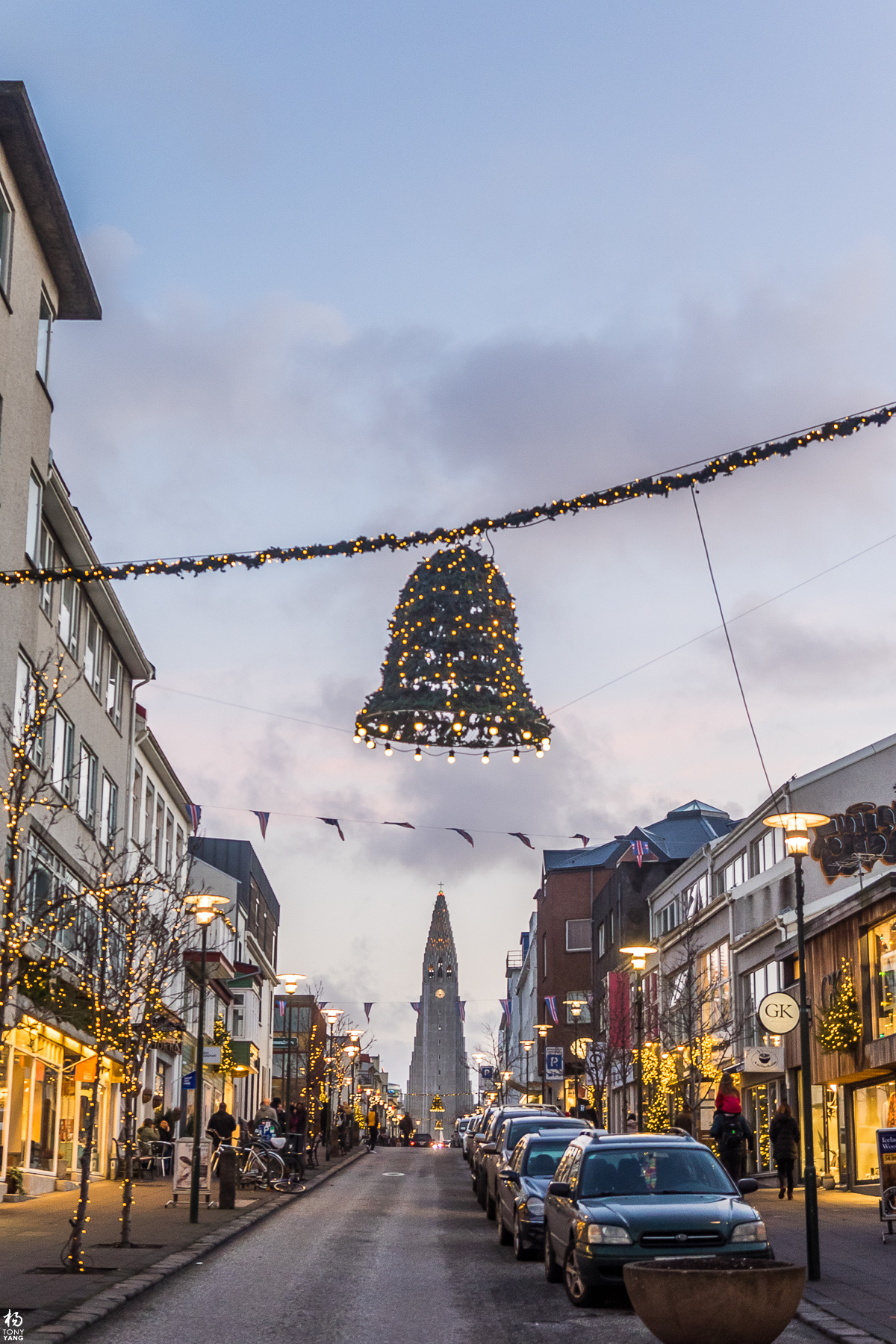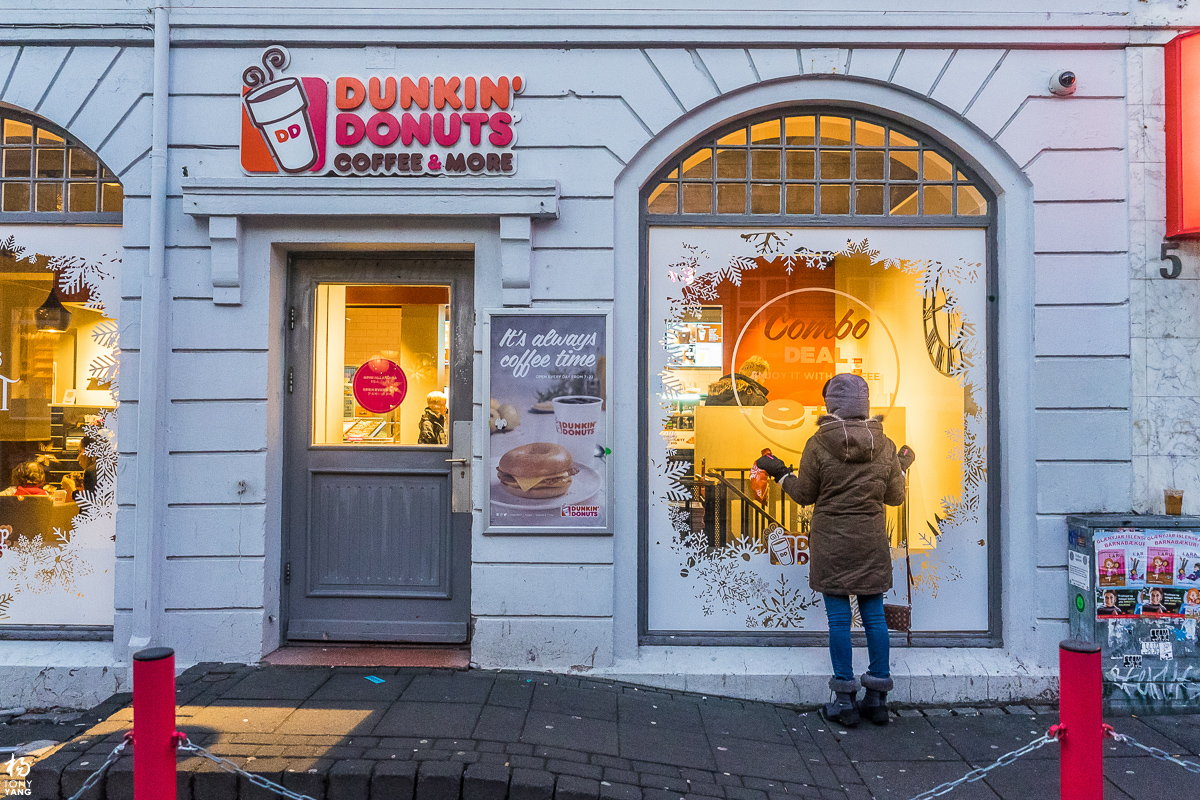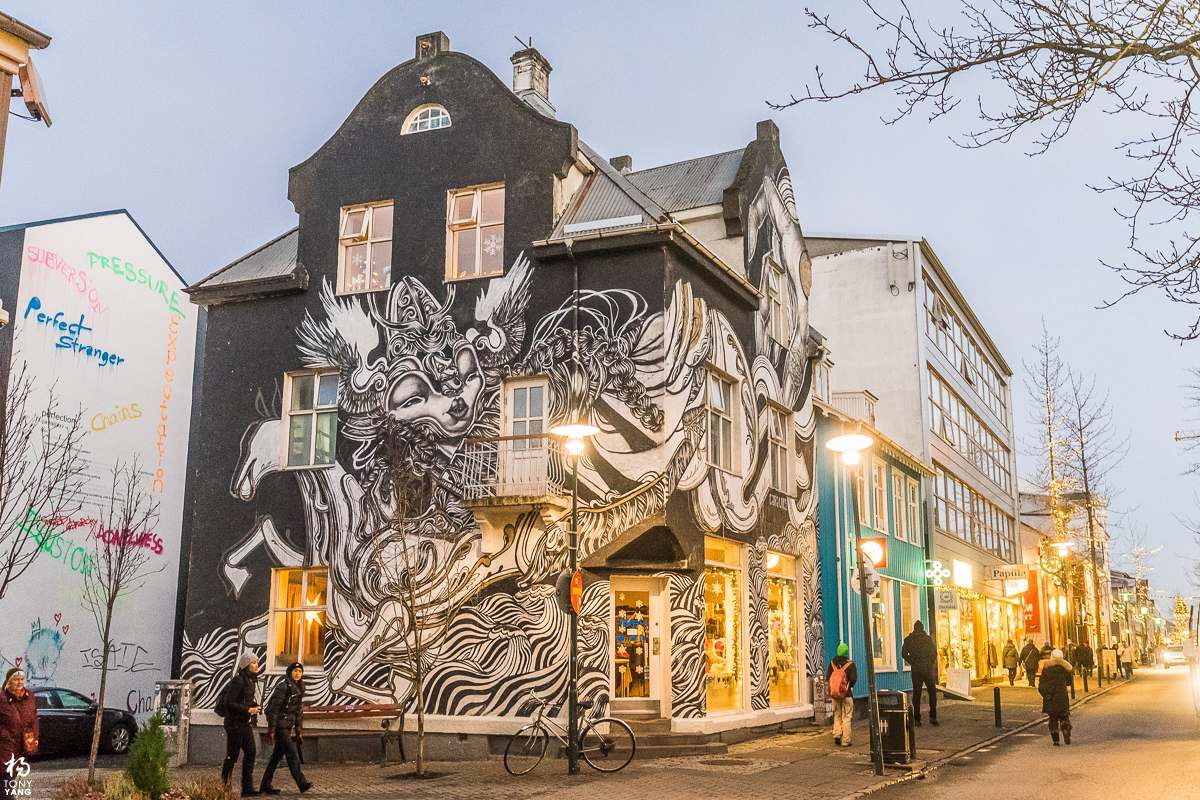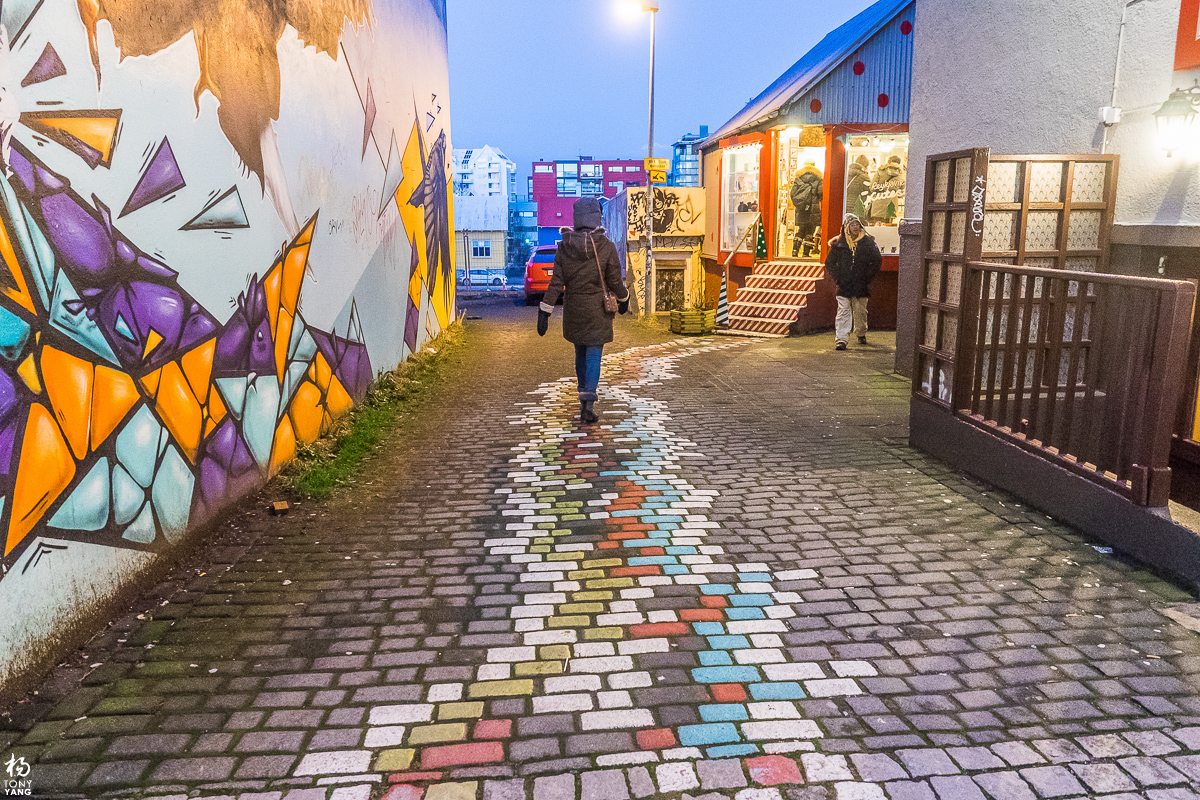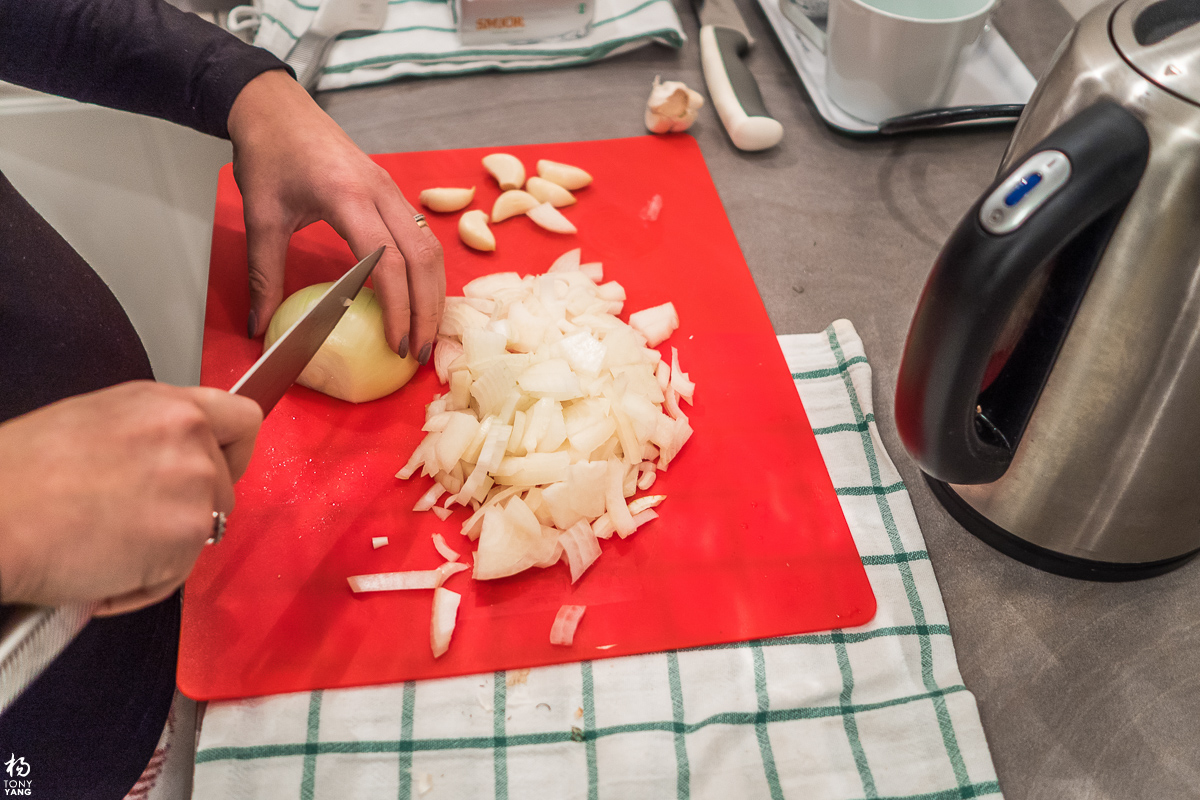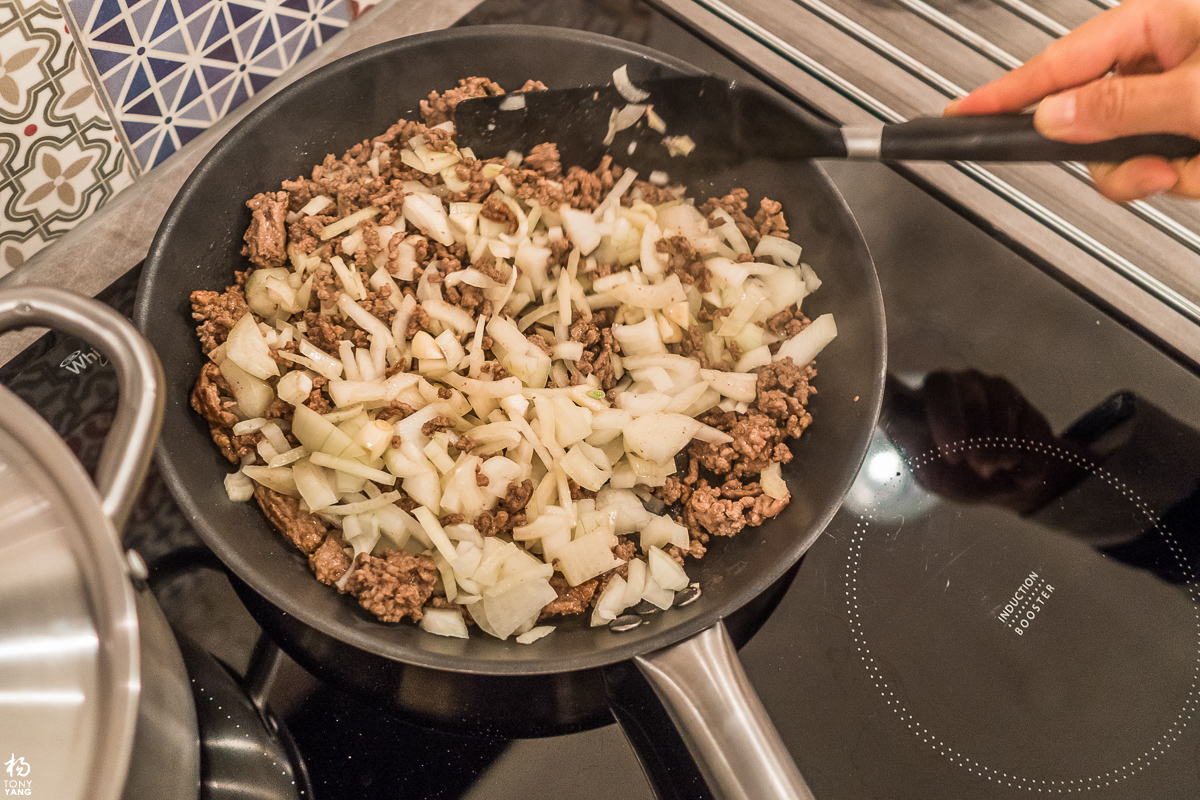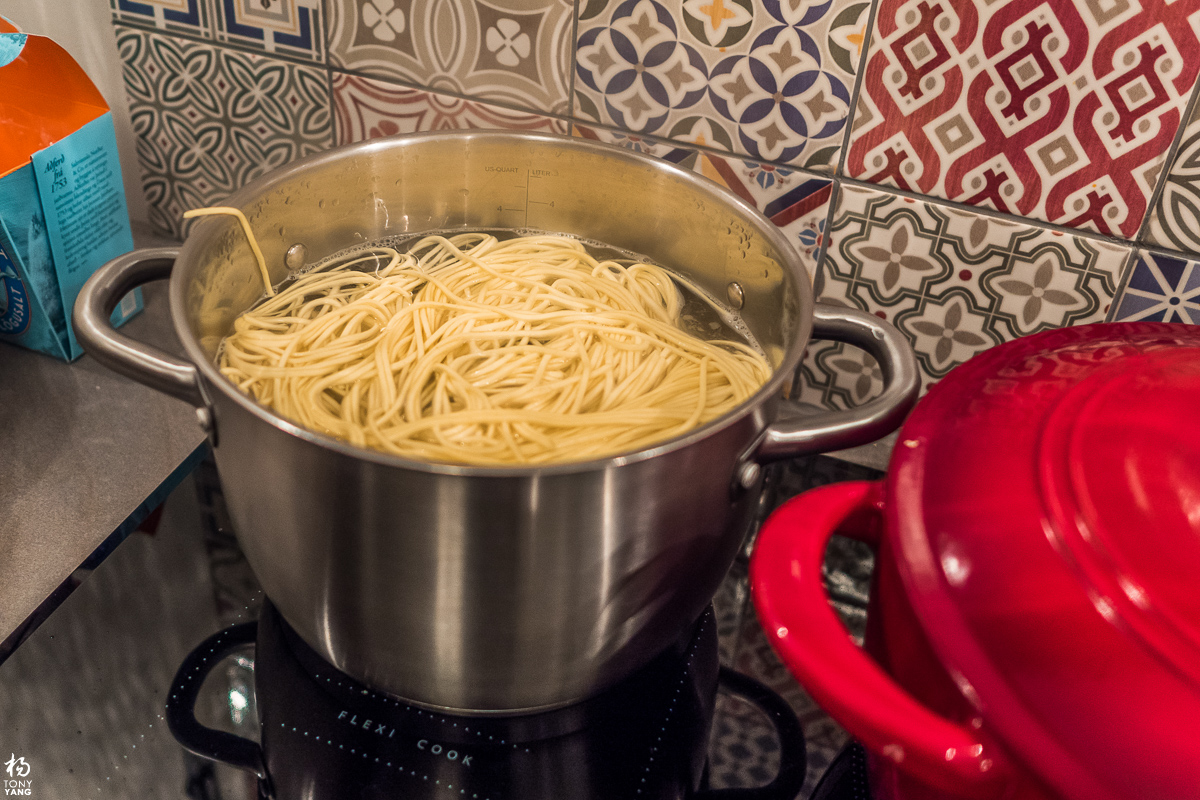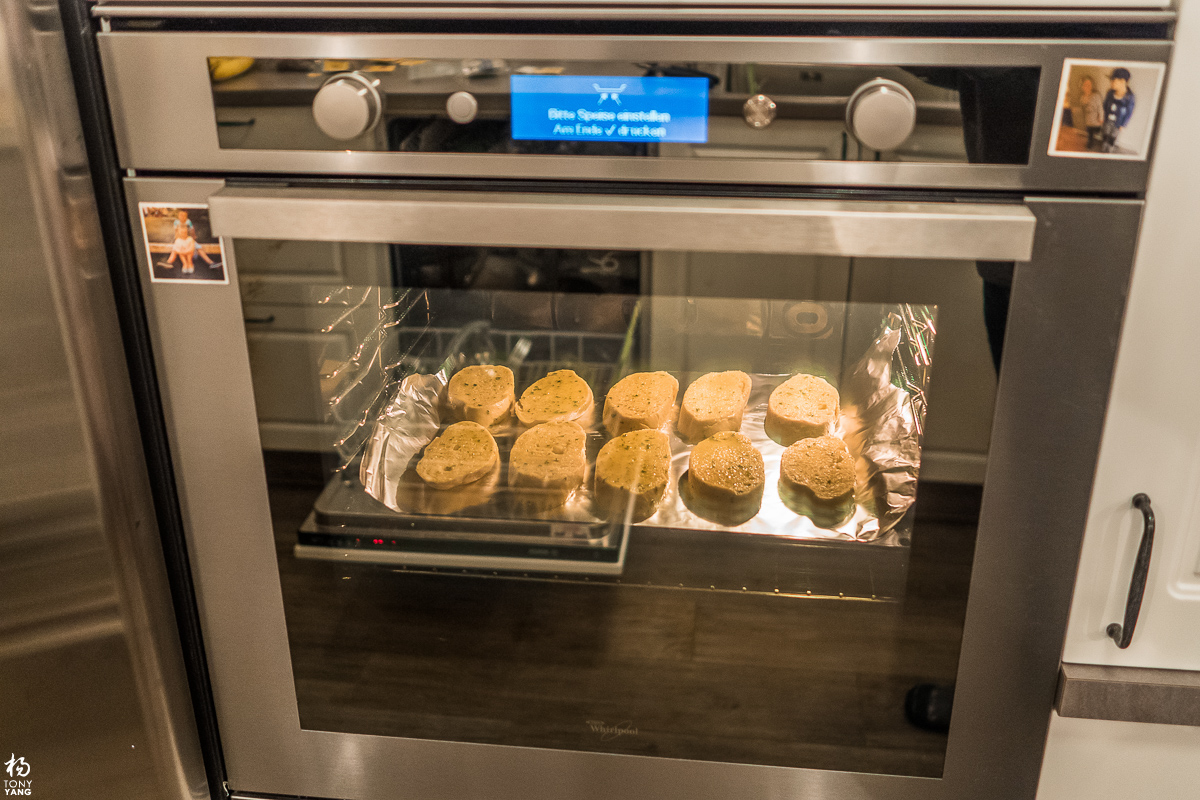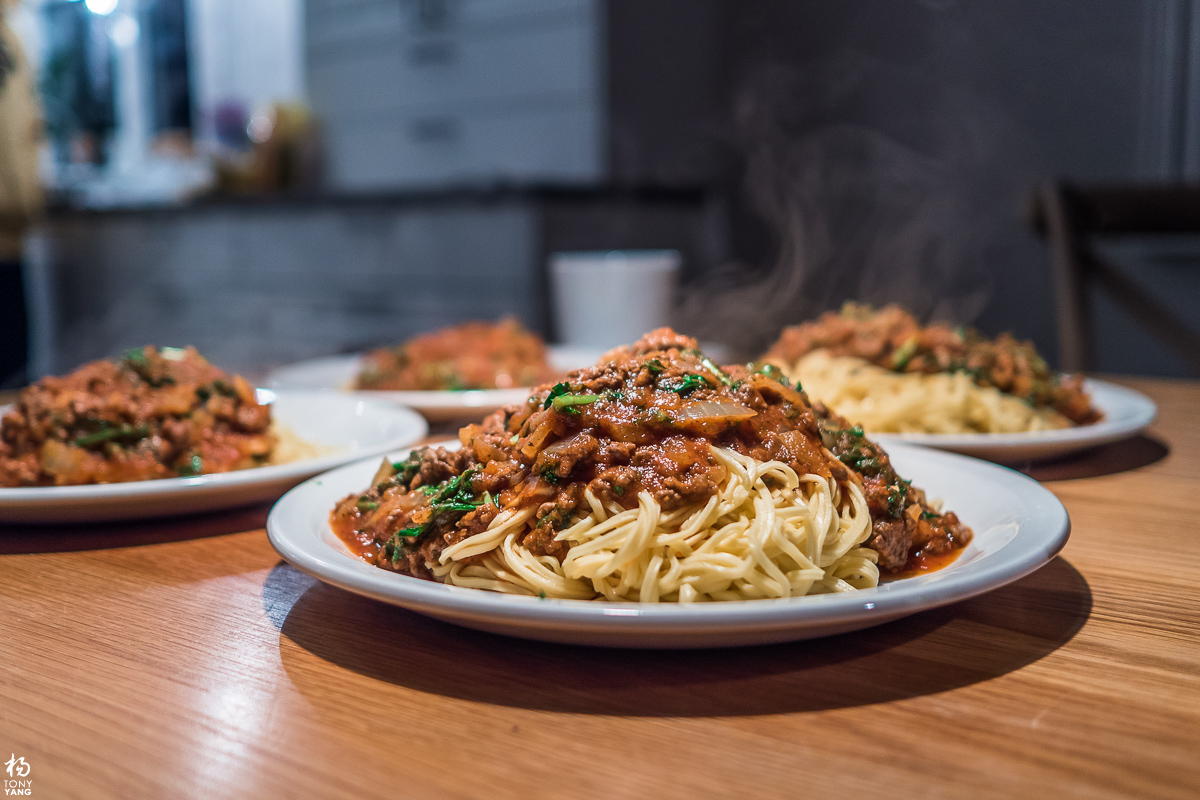 Our third day started with some mini hotdogs, smoked salmon, and an omelette. We made our way to the first stop in the Golden Circle, the "must see" part of Iceland since it's a easy drive in a big loop where all the tourists go. The Kerið crater was only 20 minutes away from where we stayed. It's not too big to walk around, but the whole day was rain so our photos were limited to low contrast shots. The next two stops in the circle was the Geysir and Gullfoss waterfalls. Both were also quick stops before finishing the circle on our way back home. The cold cloudy weather made it harder to stay long.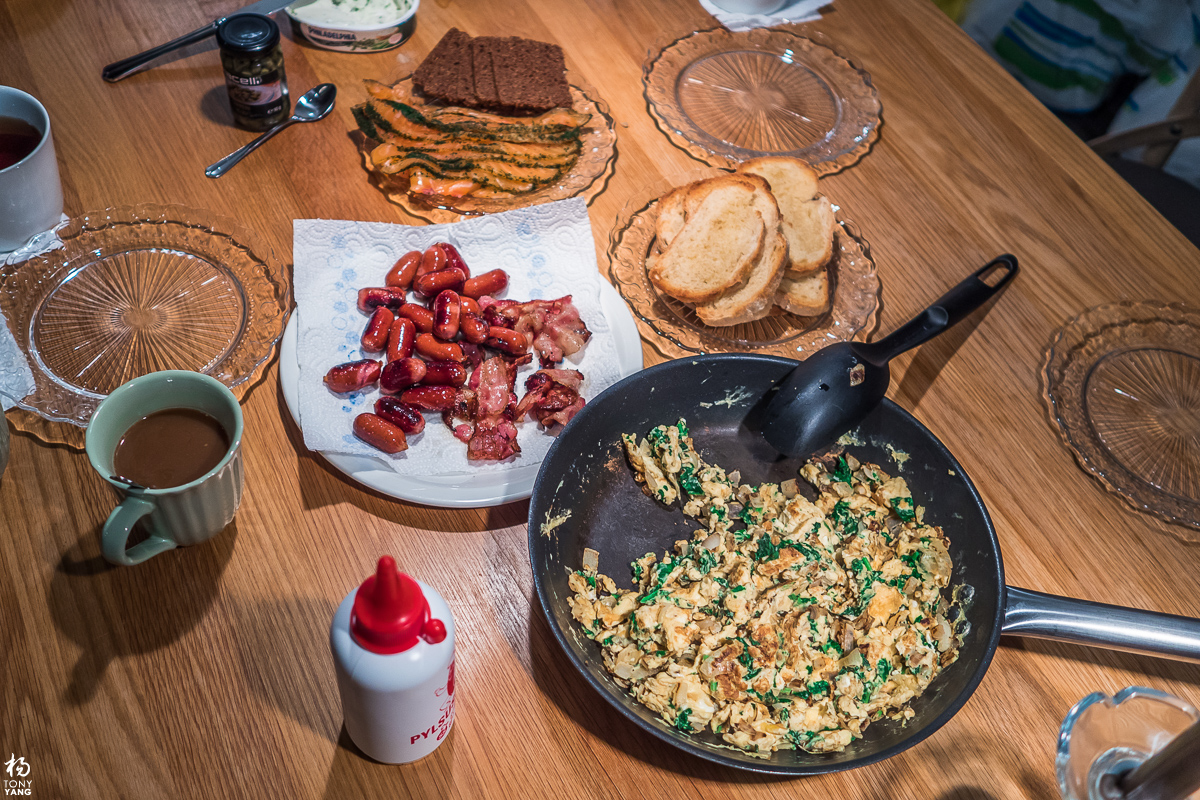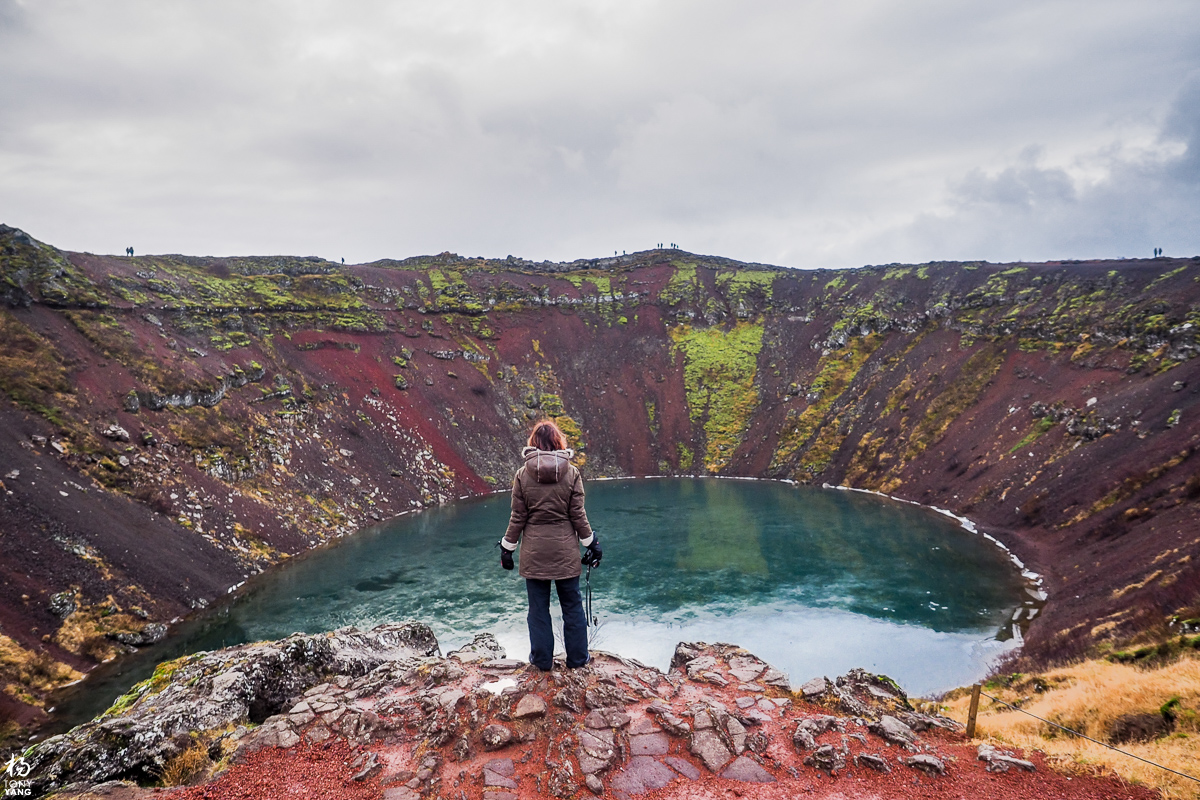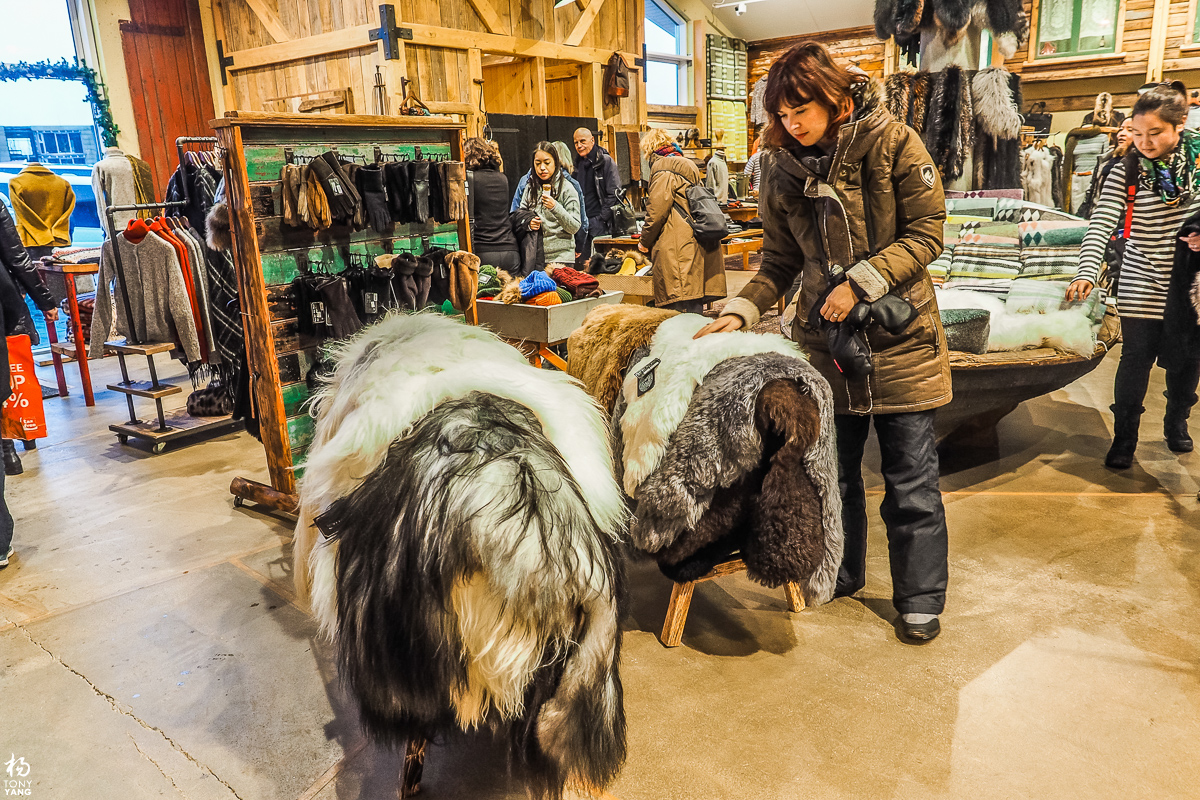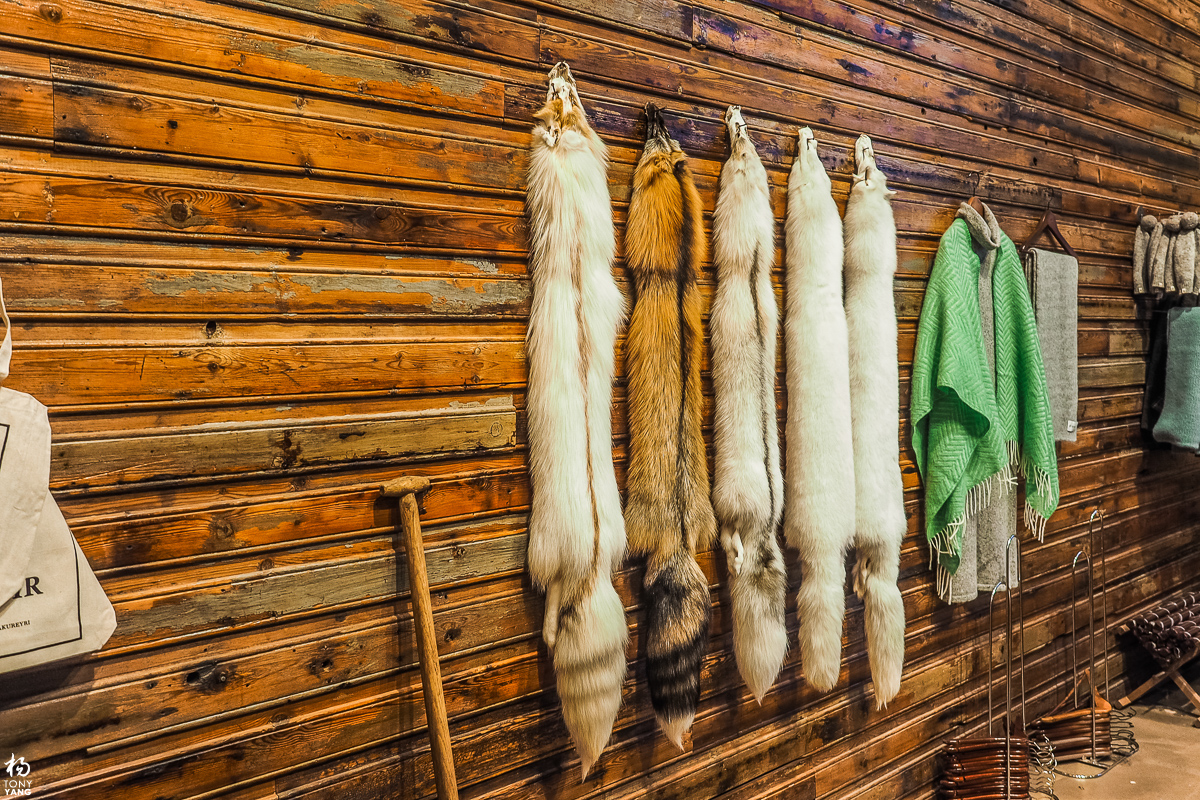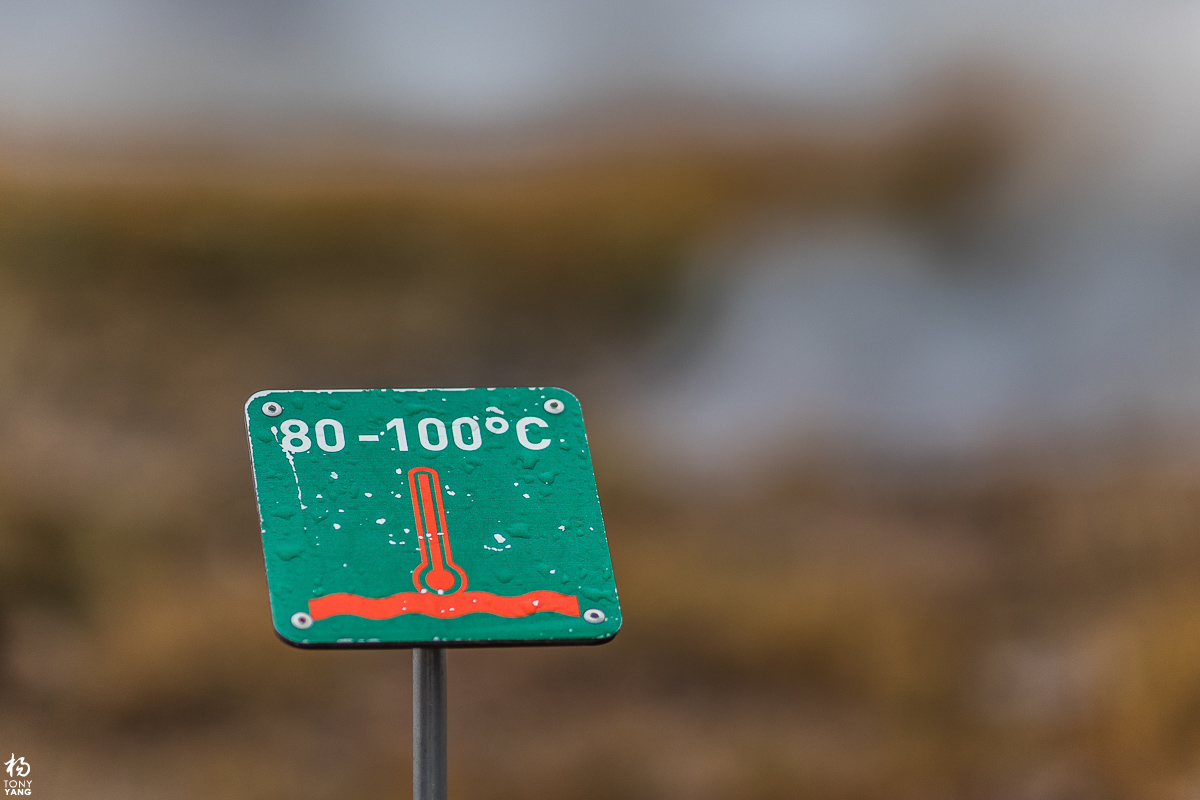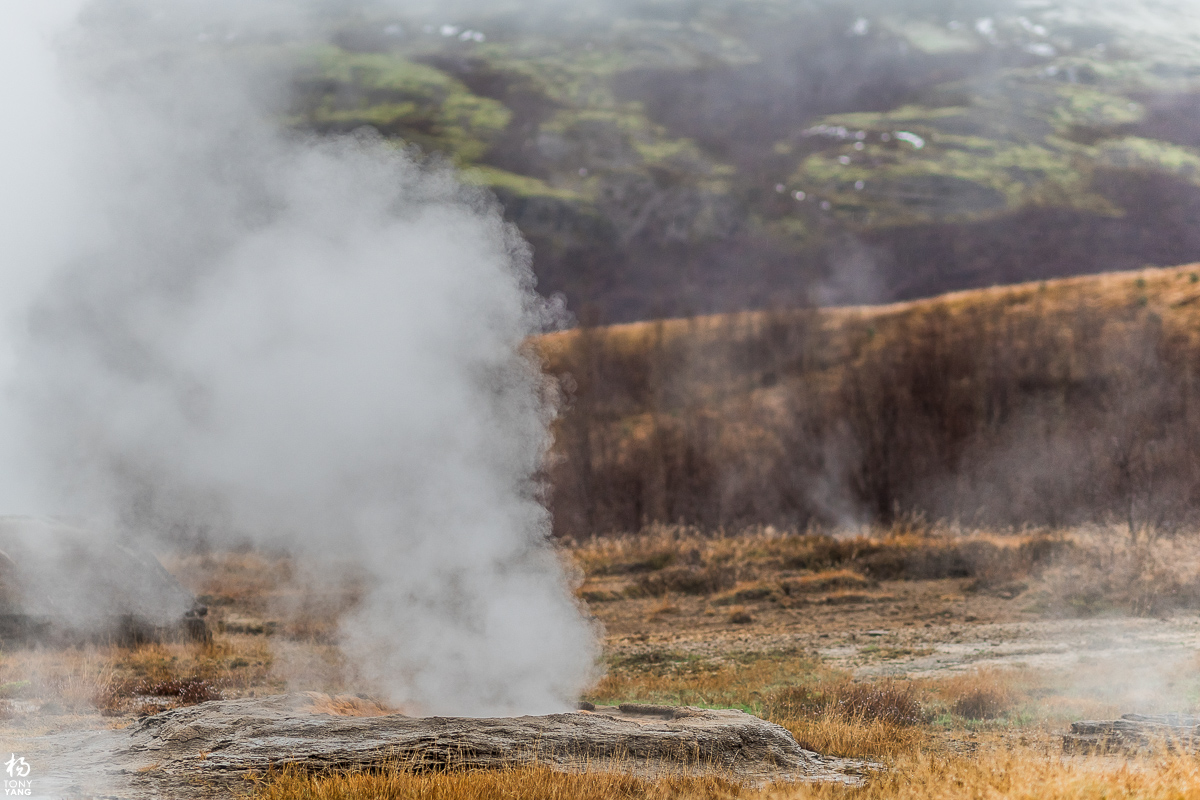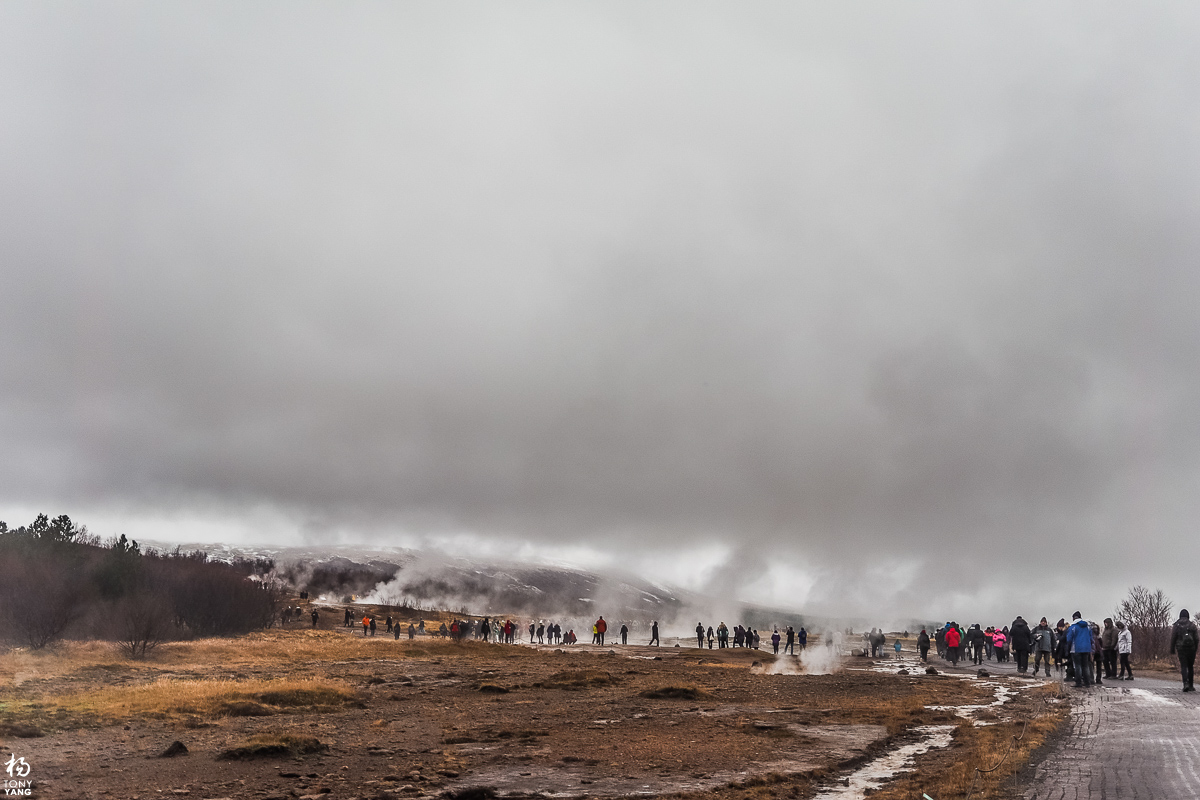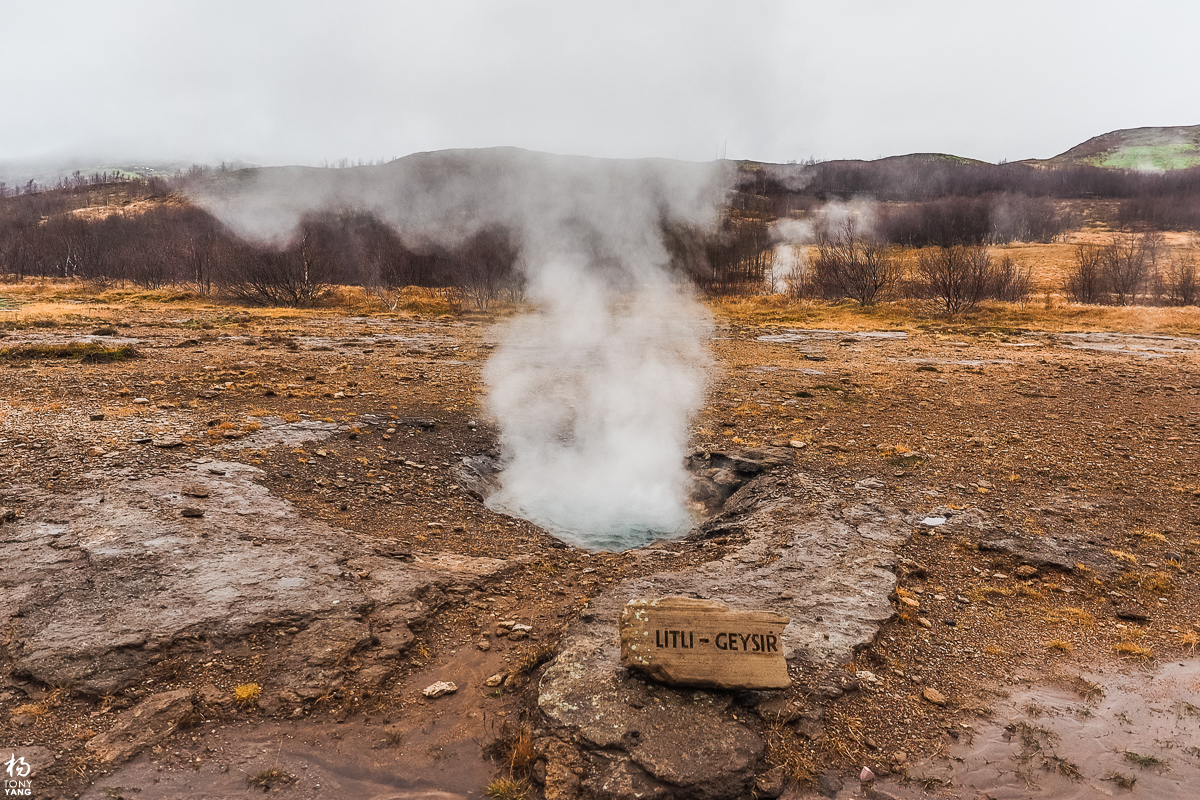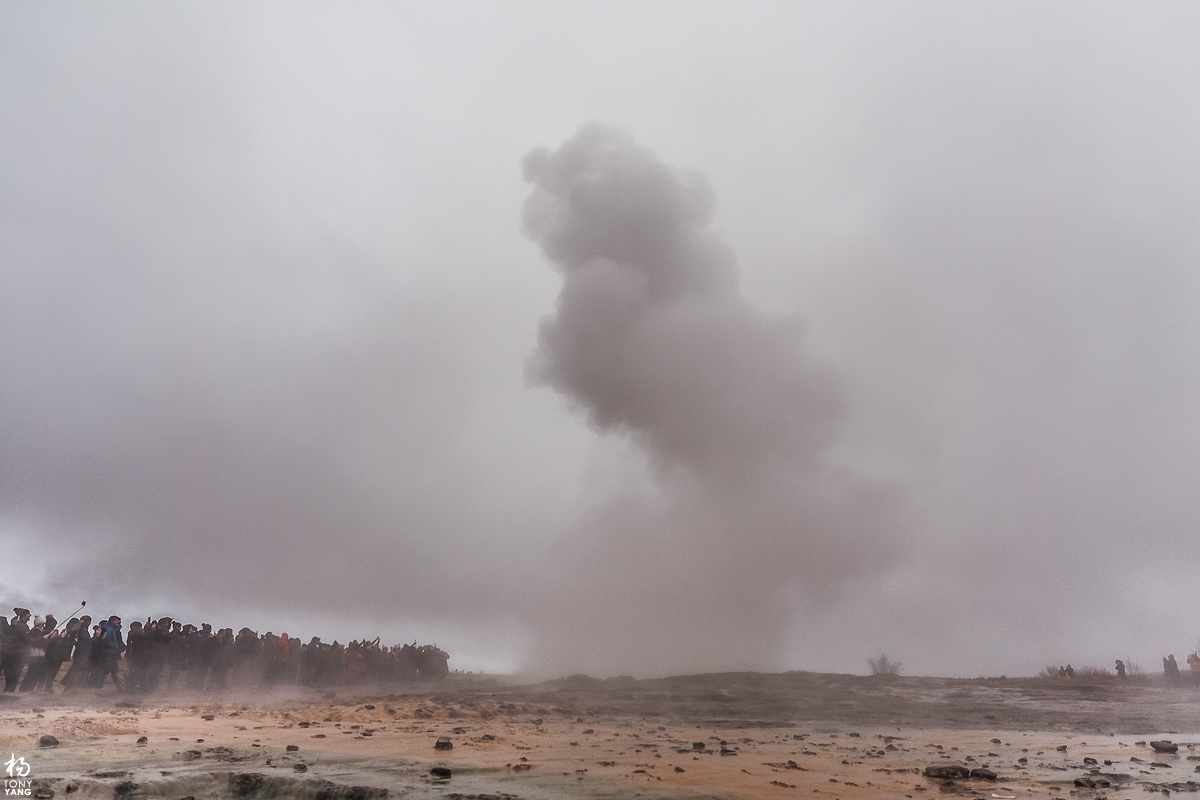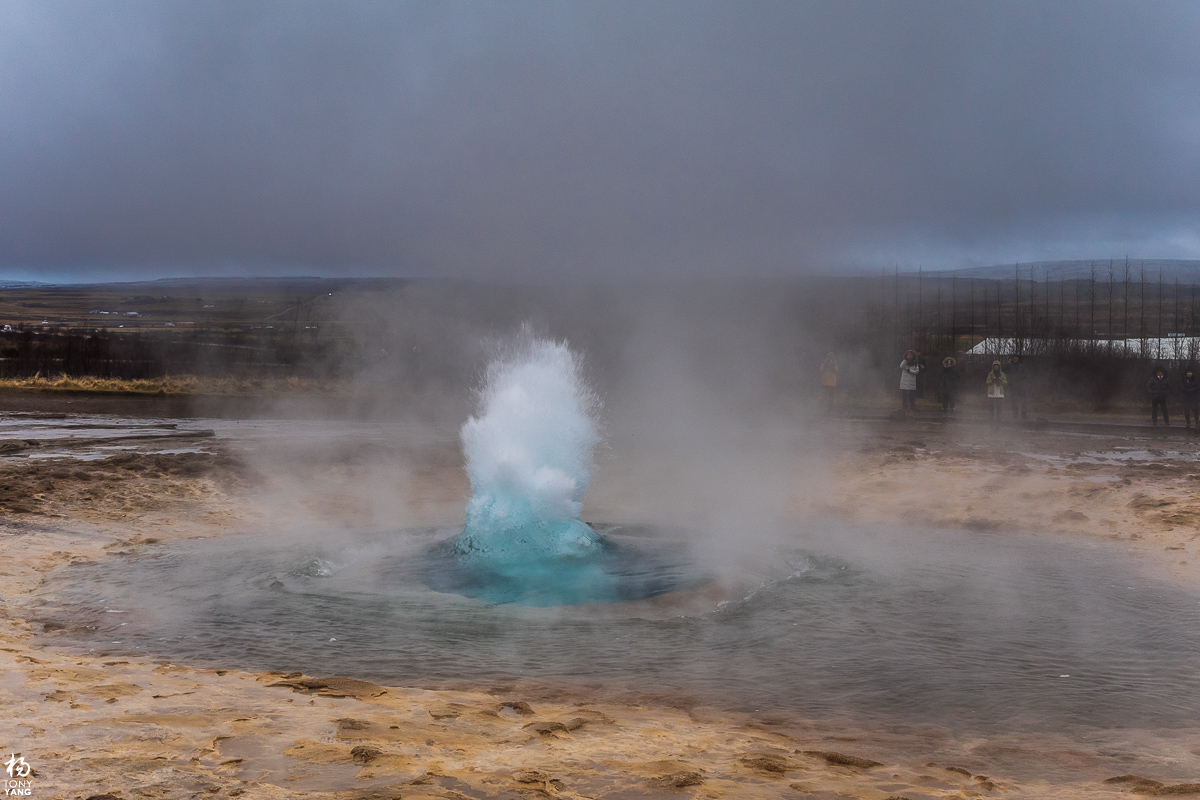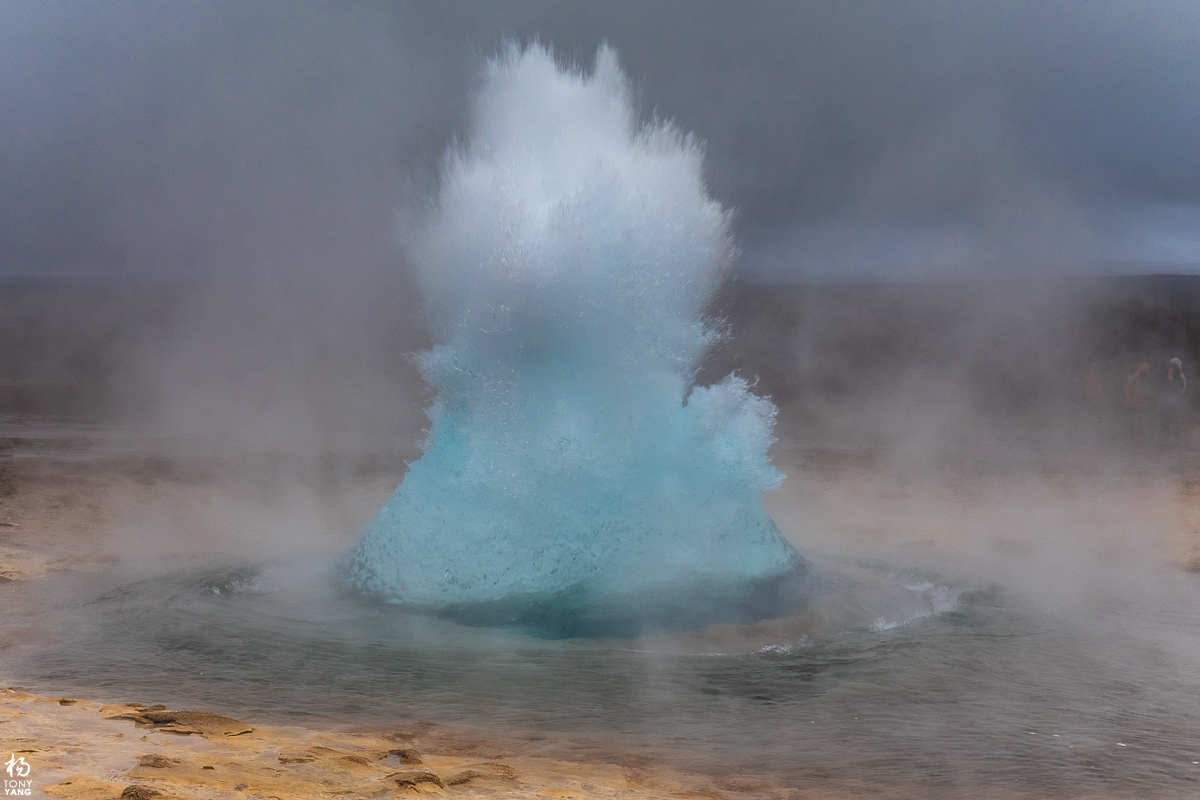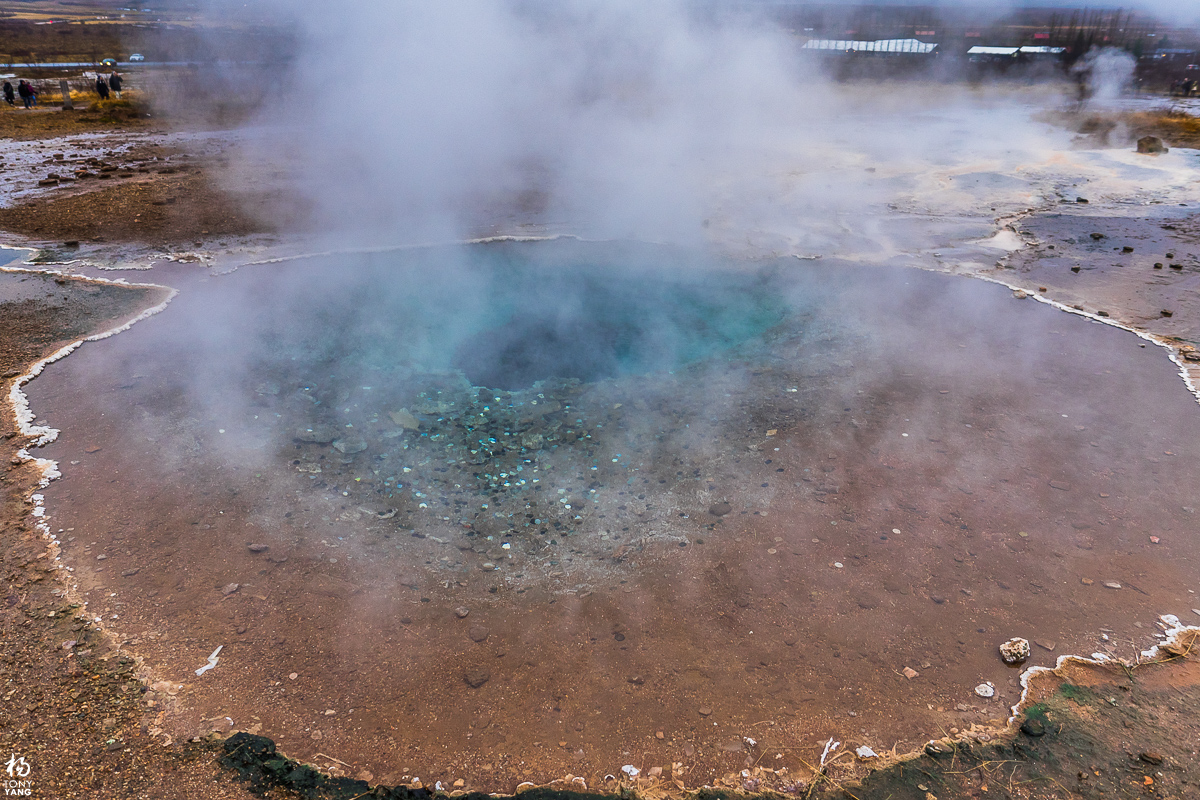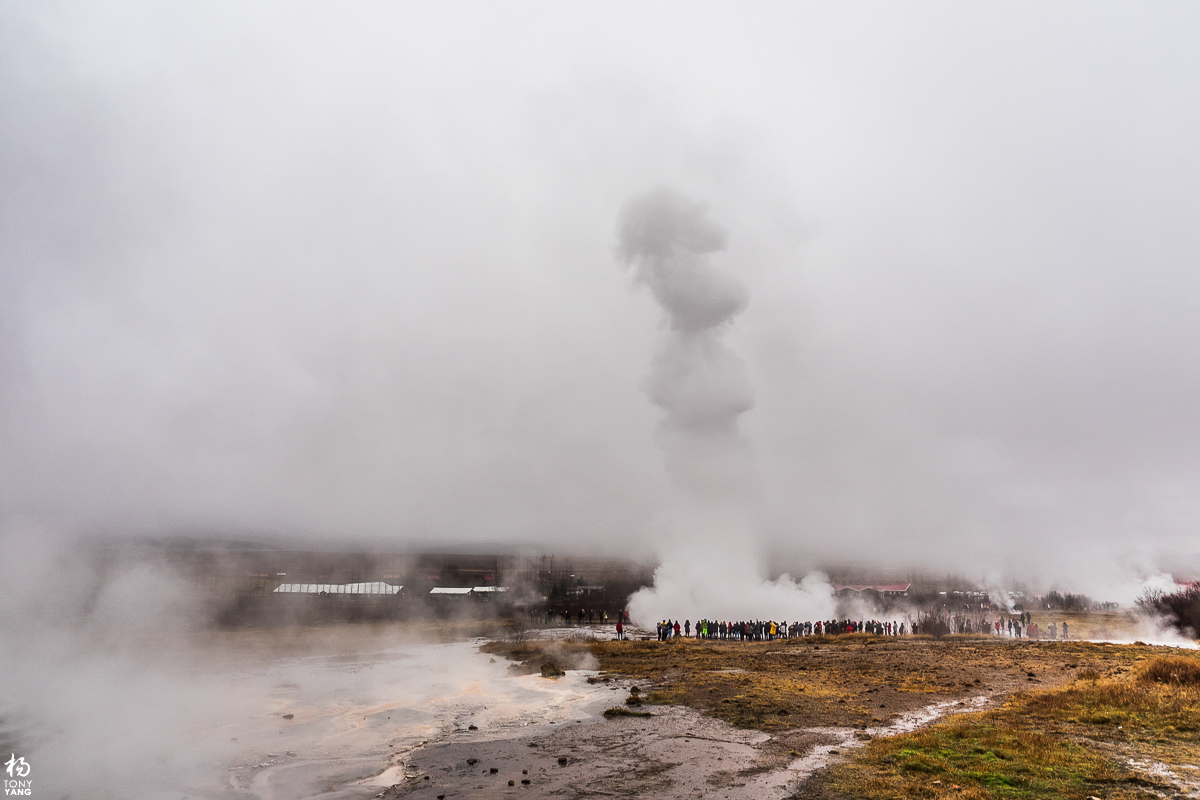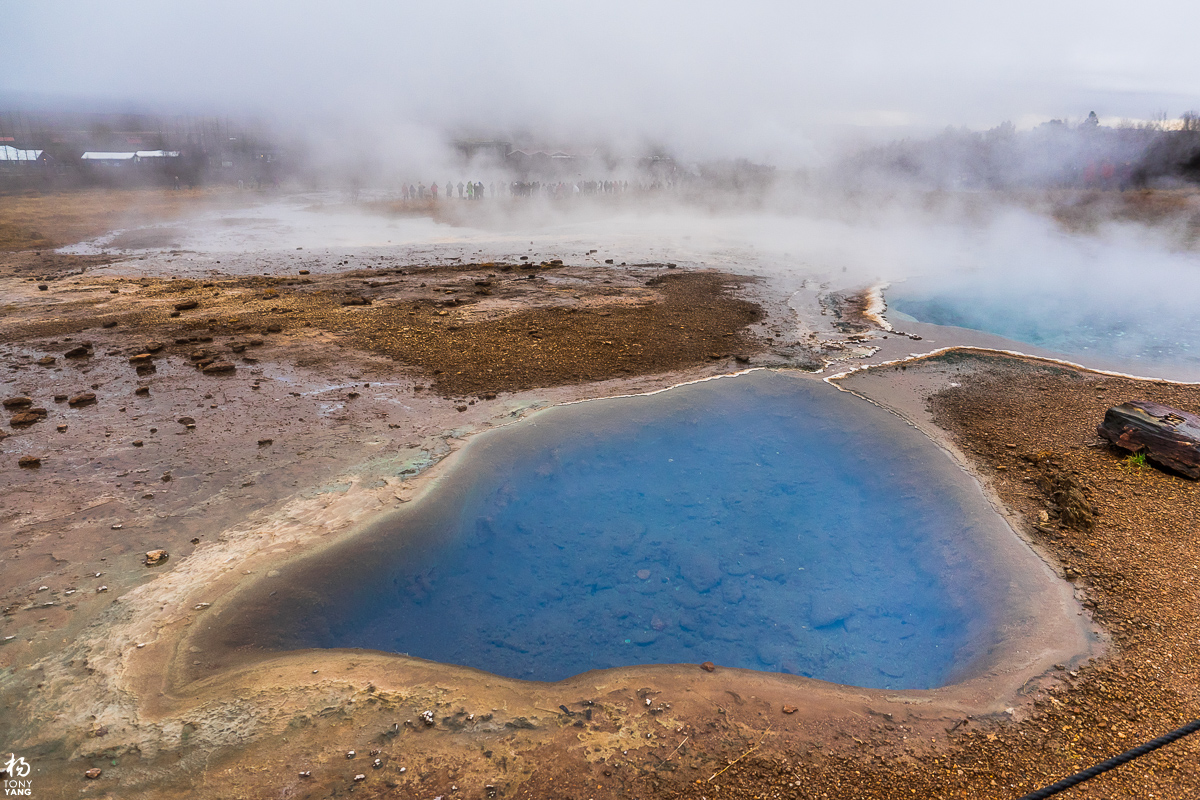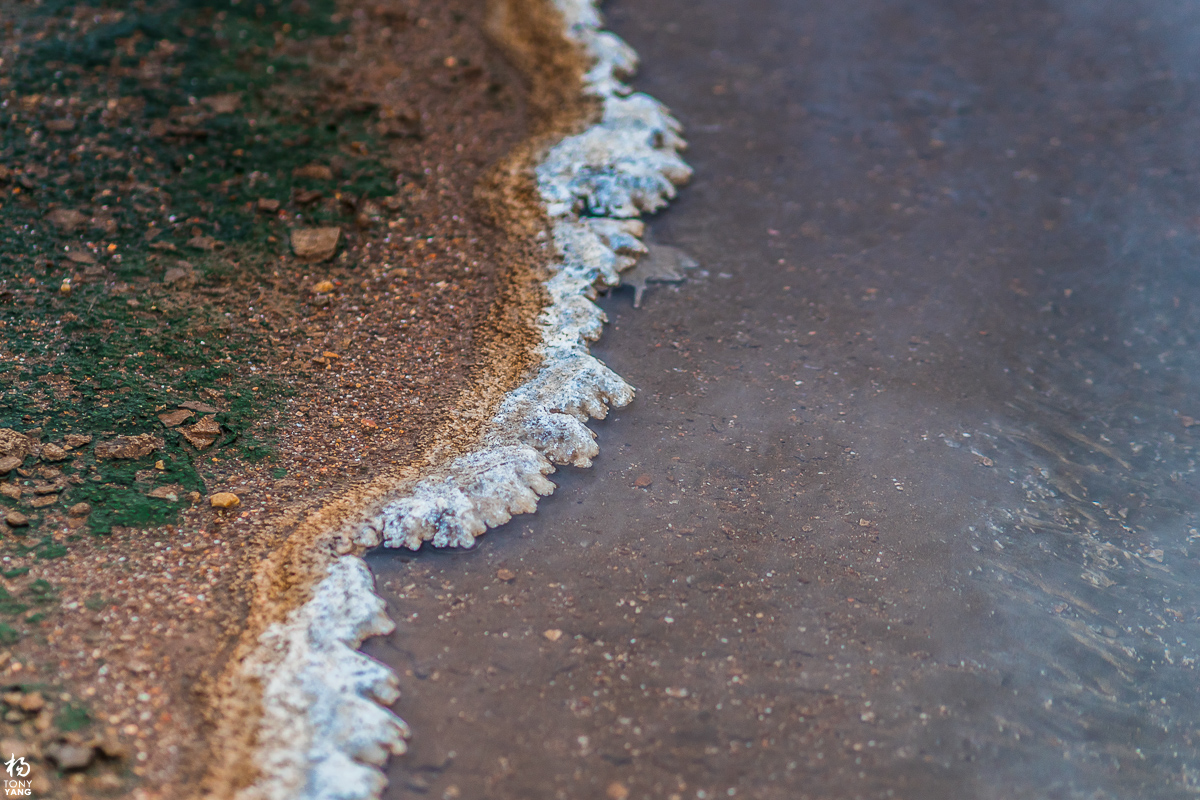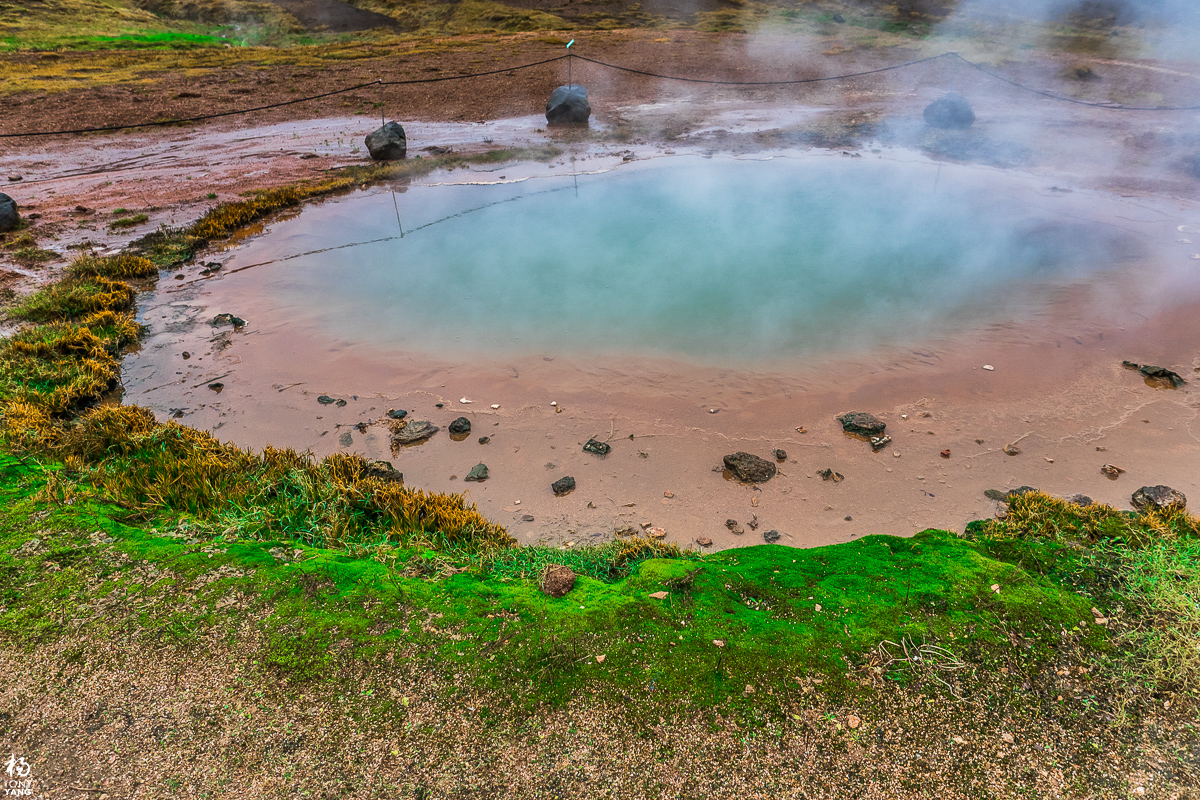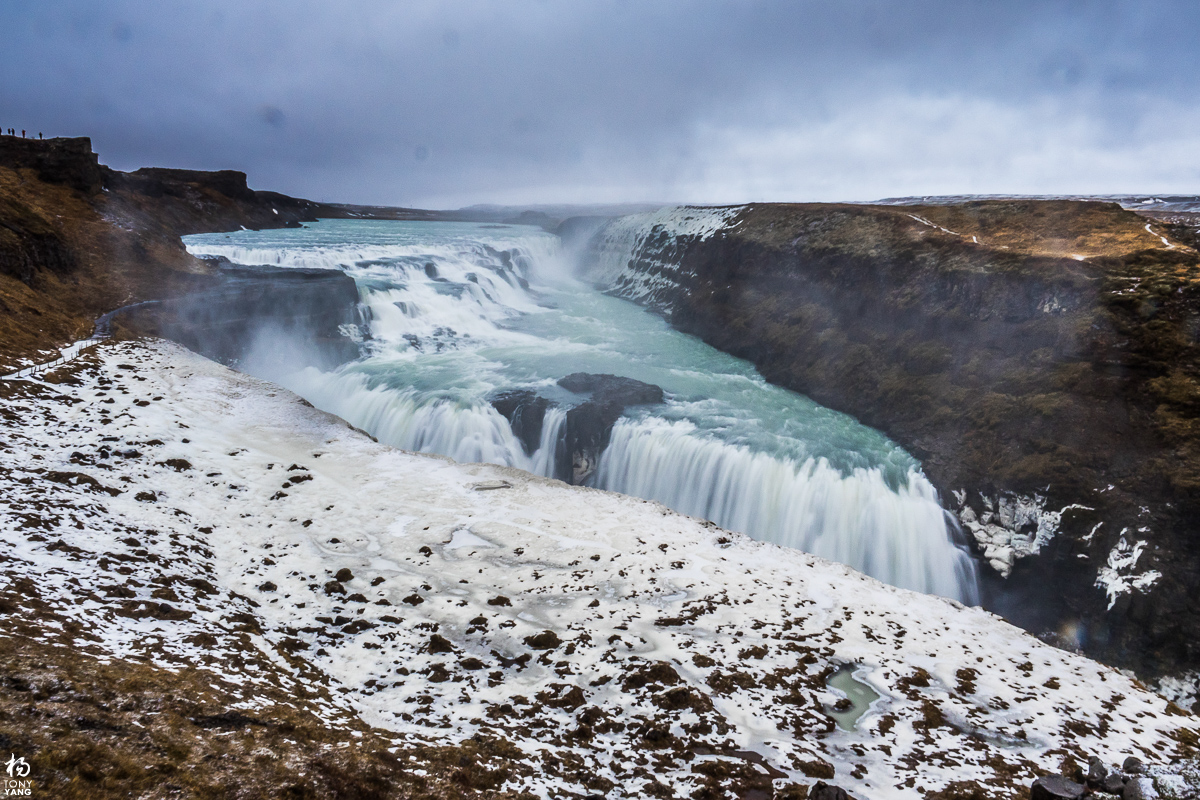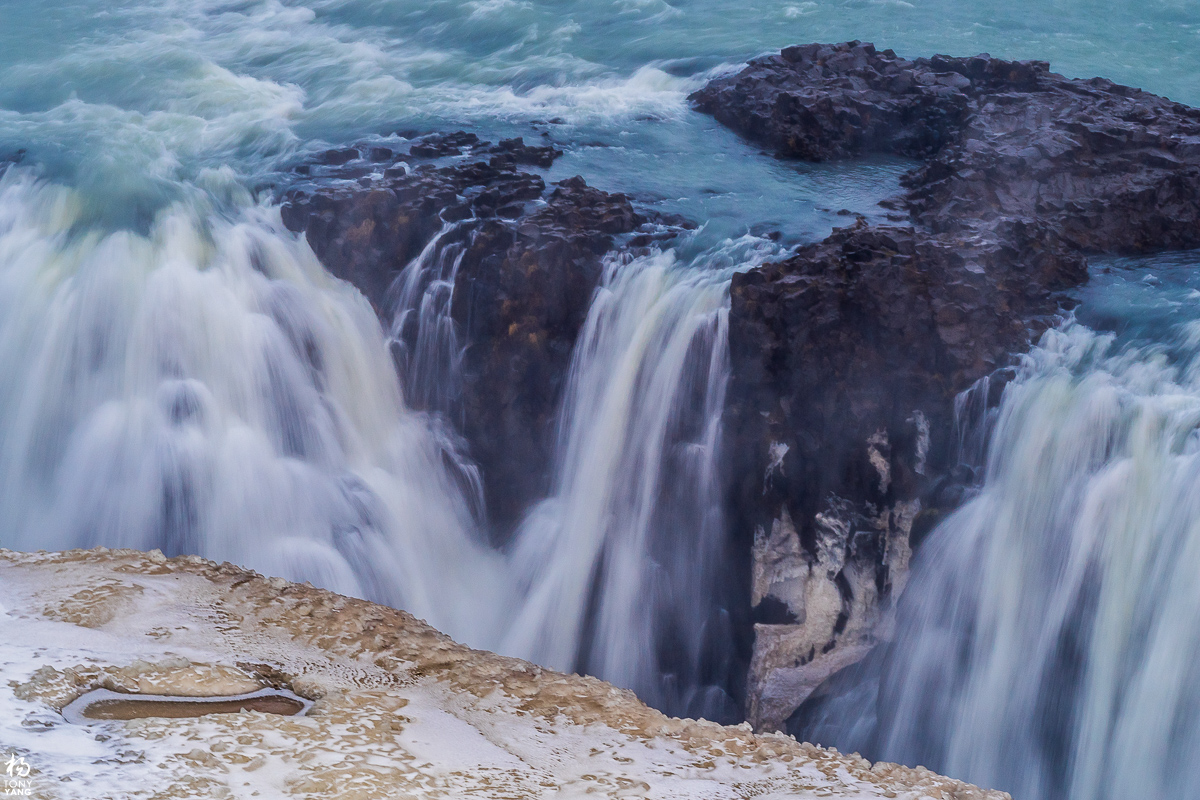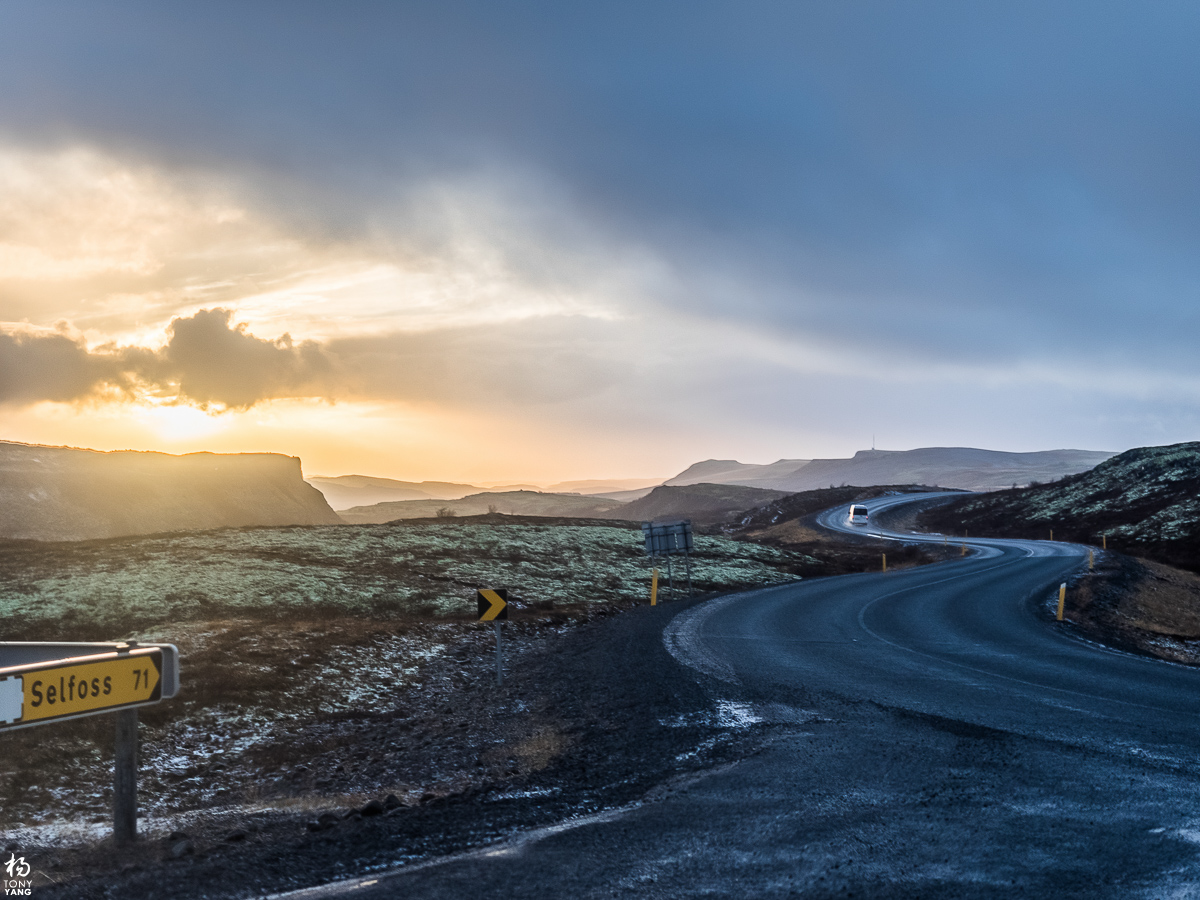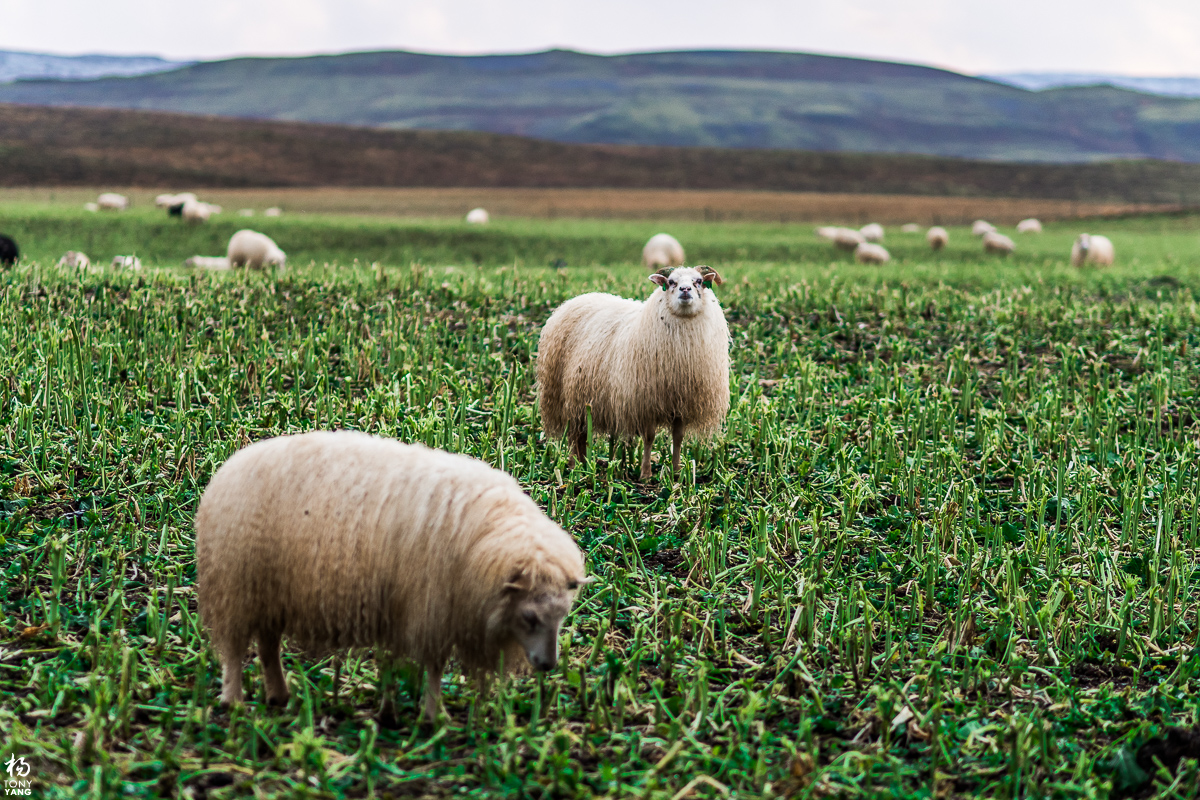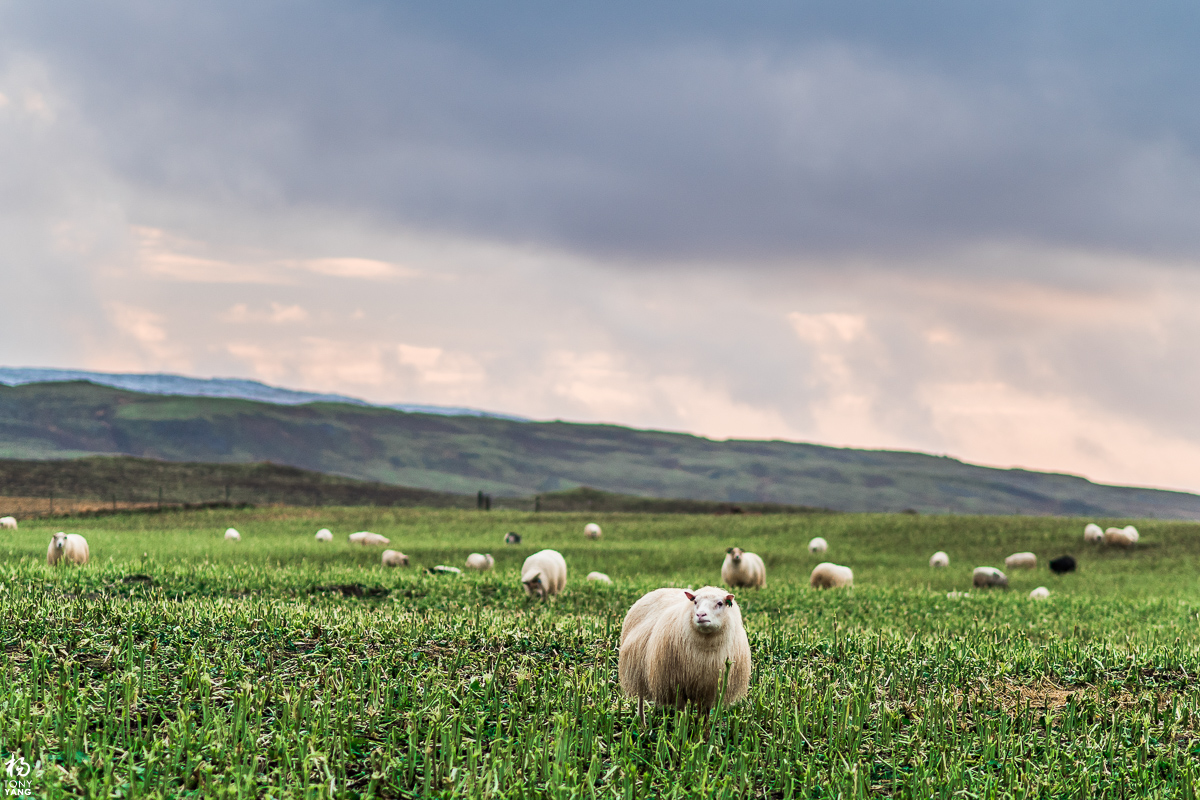 The fourth day was the most exciting day for the ladies, a day at the Blue Lagoon, an outdoor hot springs in a laval field. We made online reservations in advance to guarantee a time slot and restaurant seating. Literally half or more of the people in the lagoon was sporting a GoPro on a selfie stick. The restaurant at the spa wasn't too expensive for the amazing dishes they served us, and was absolutely worth it.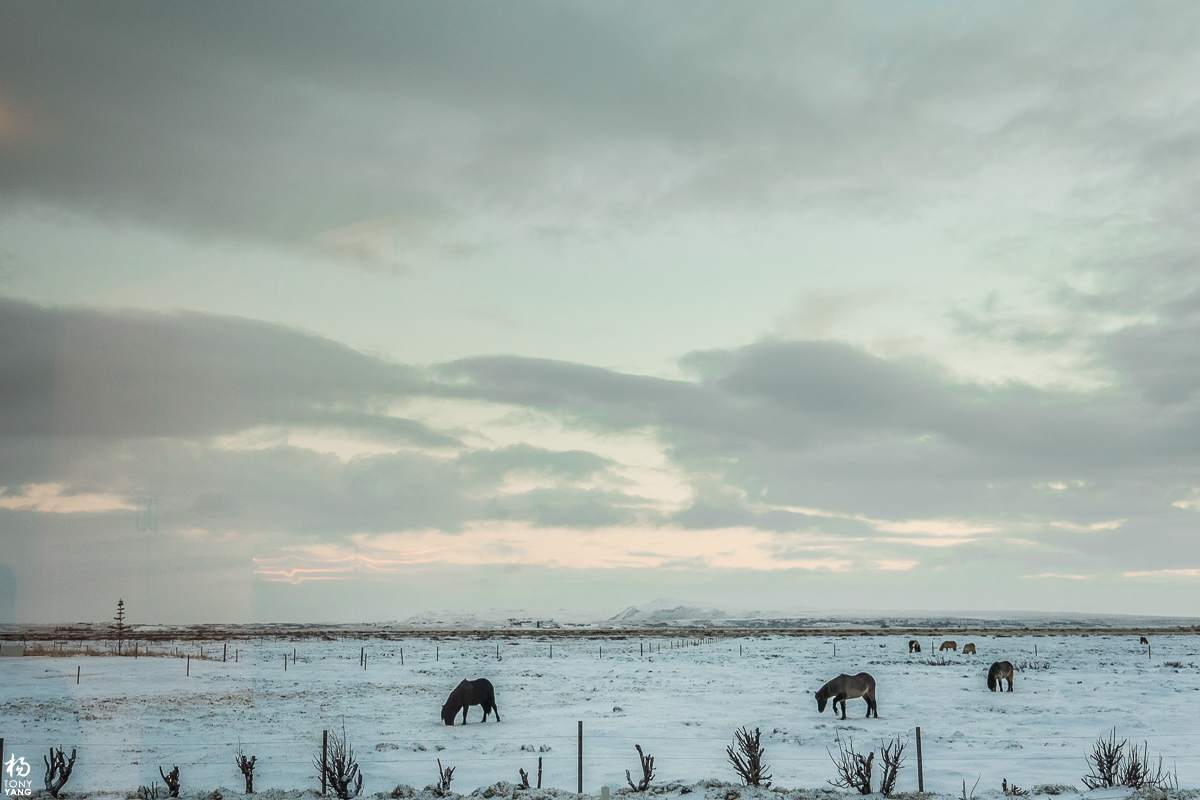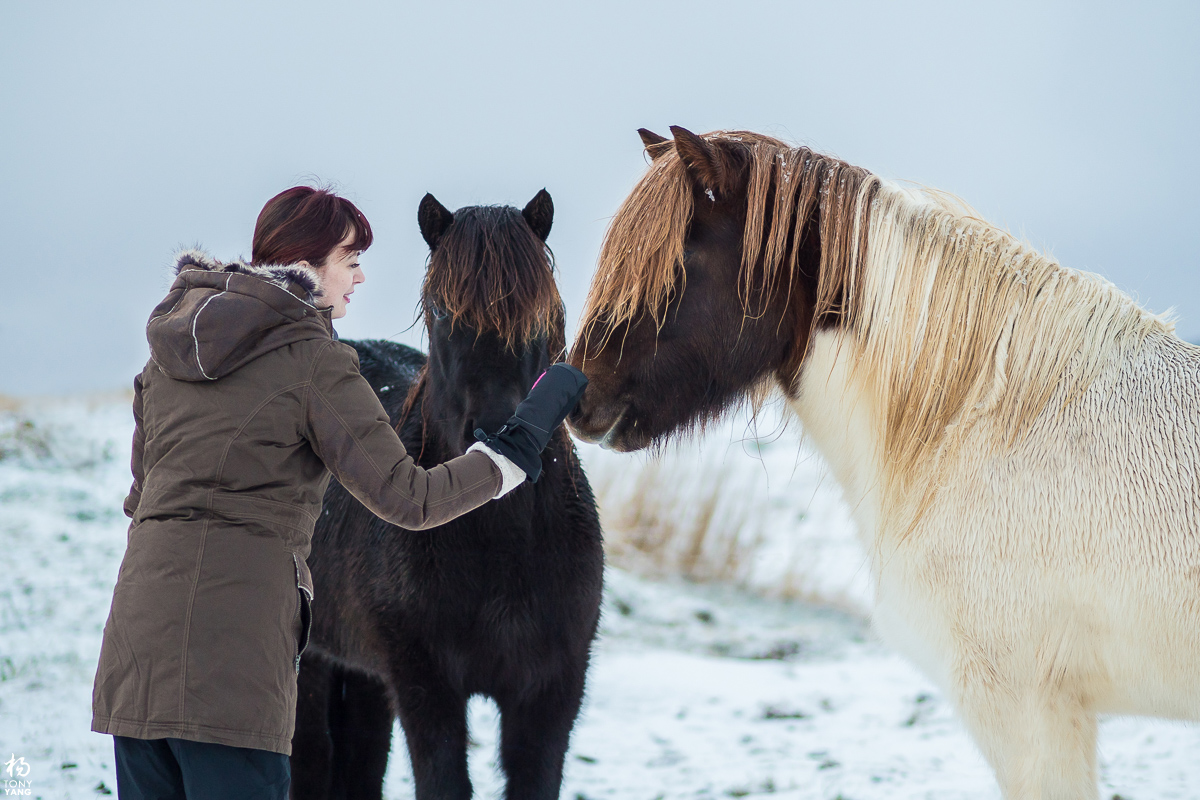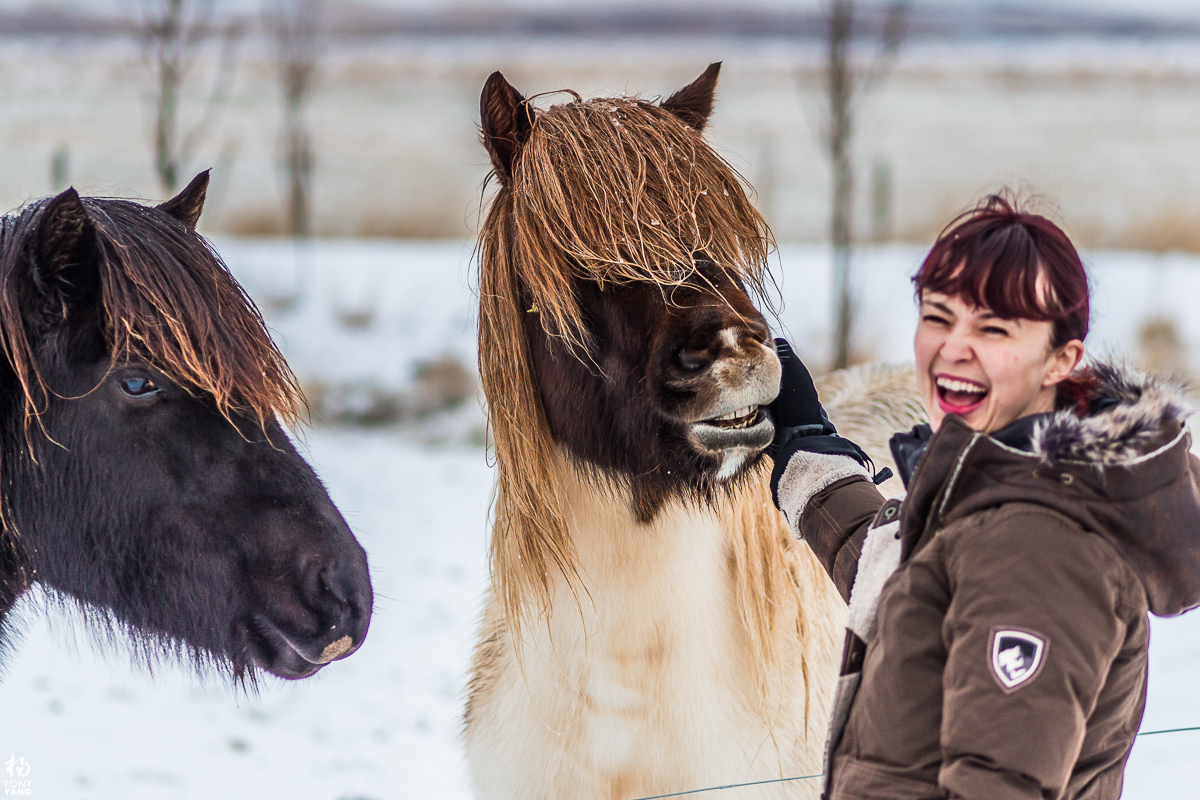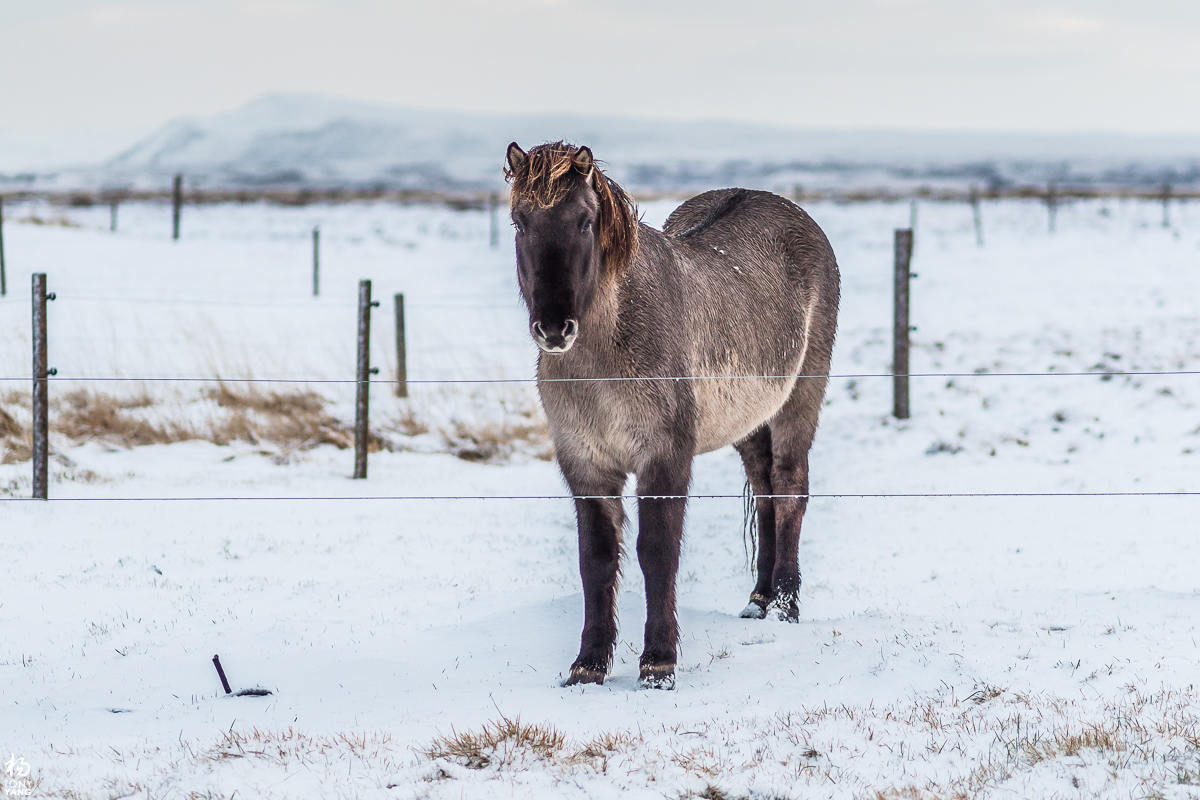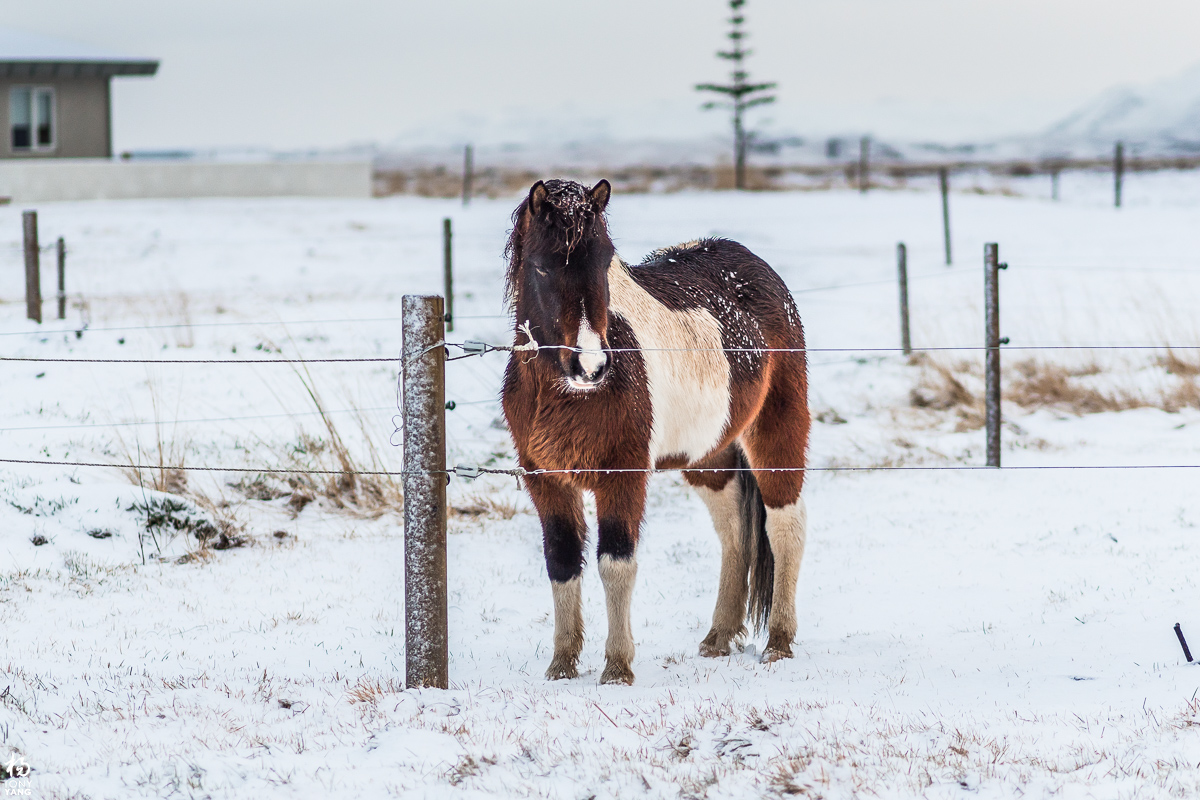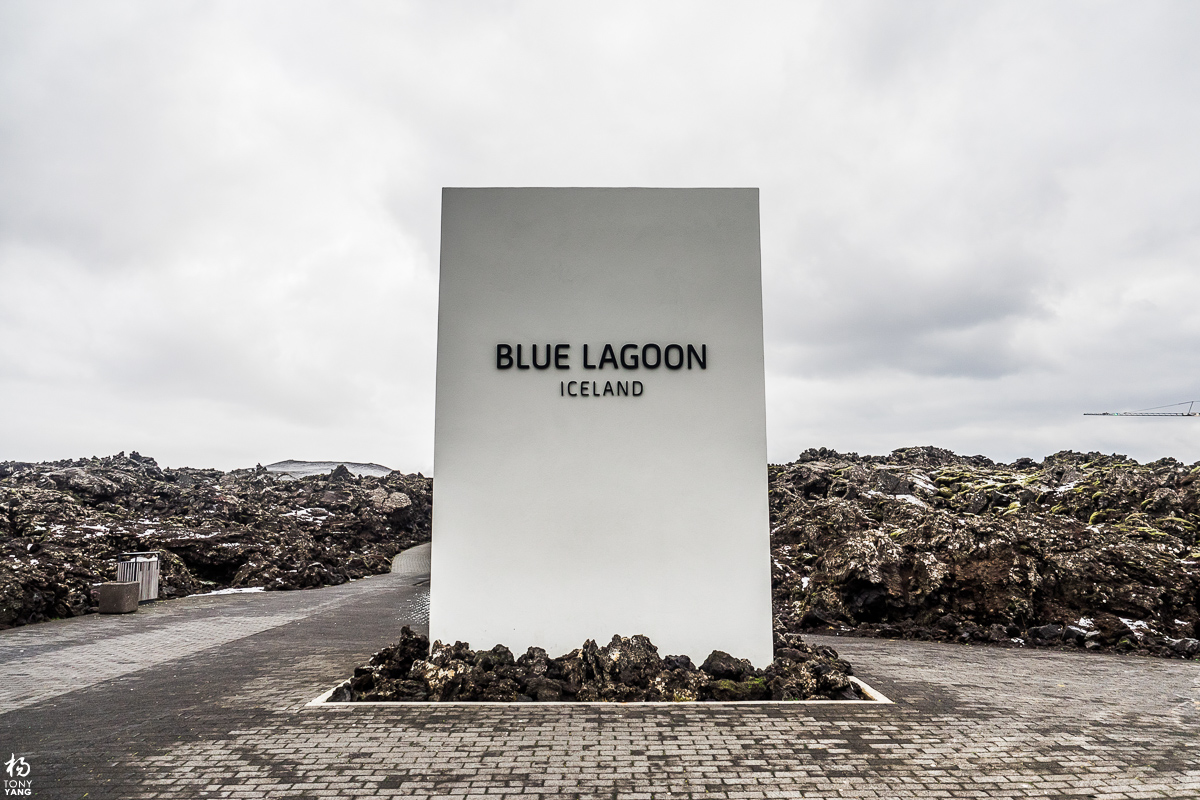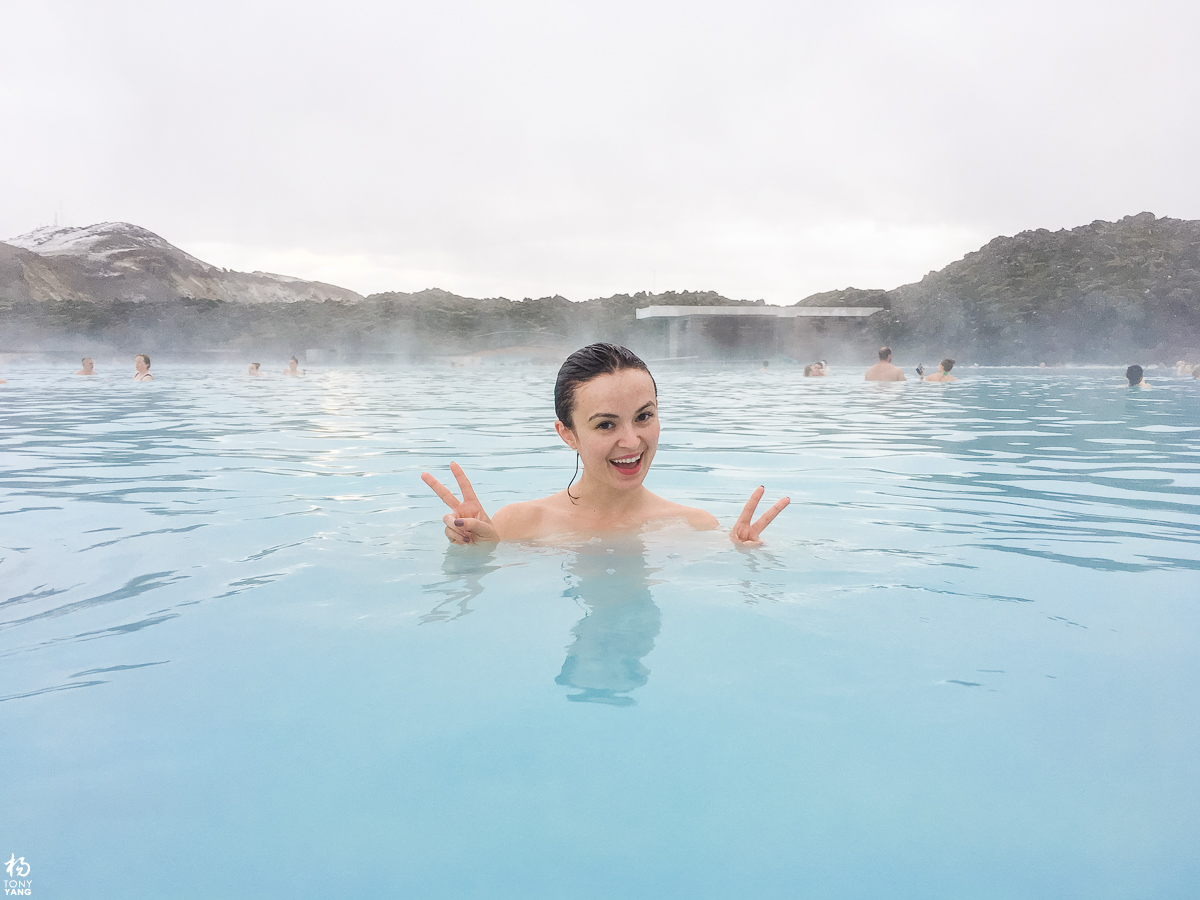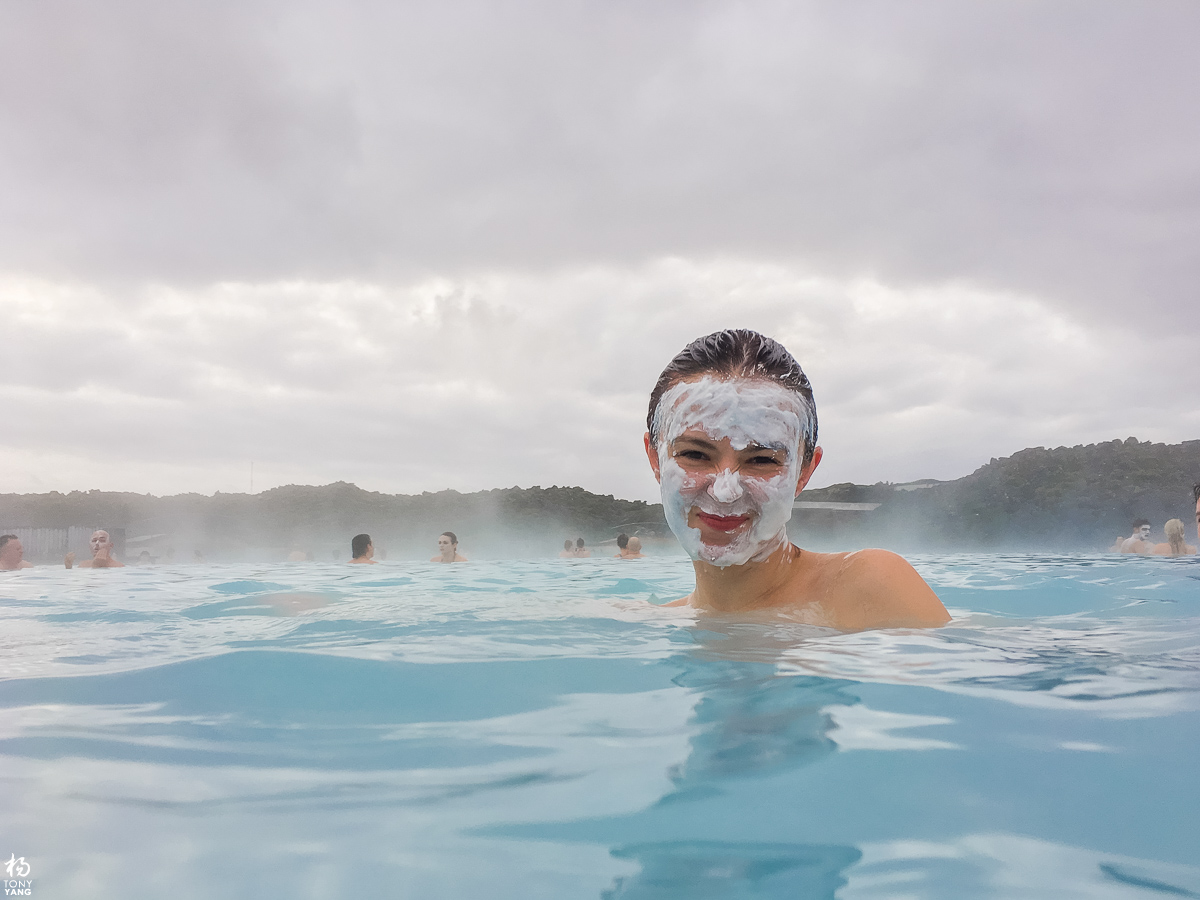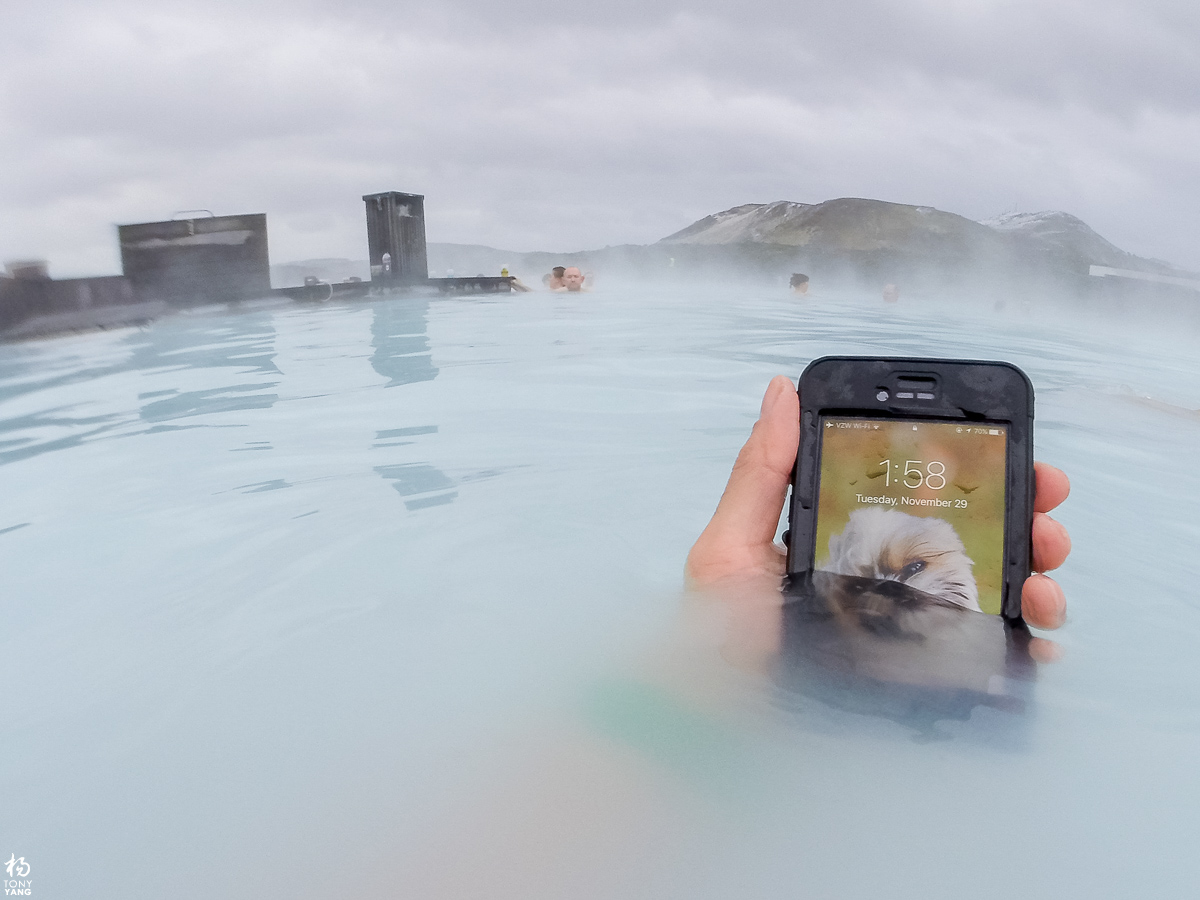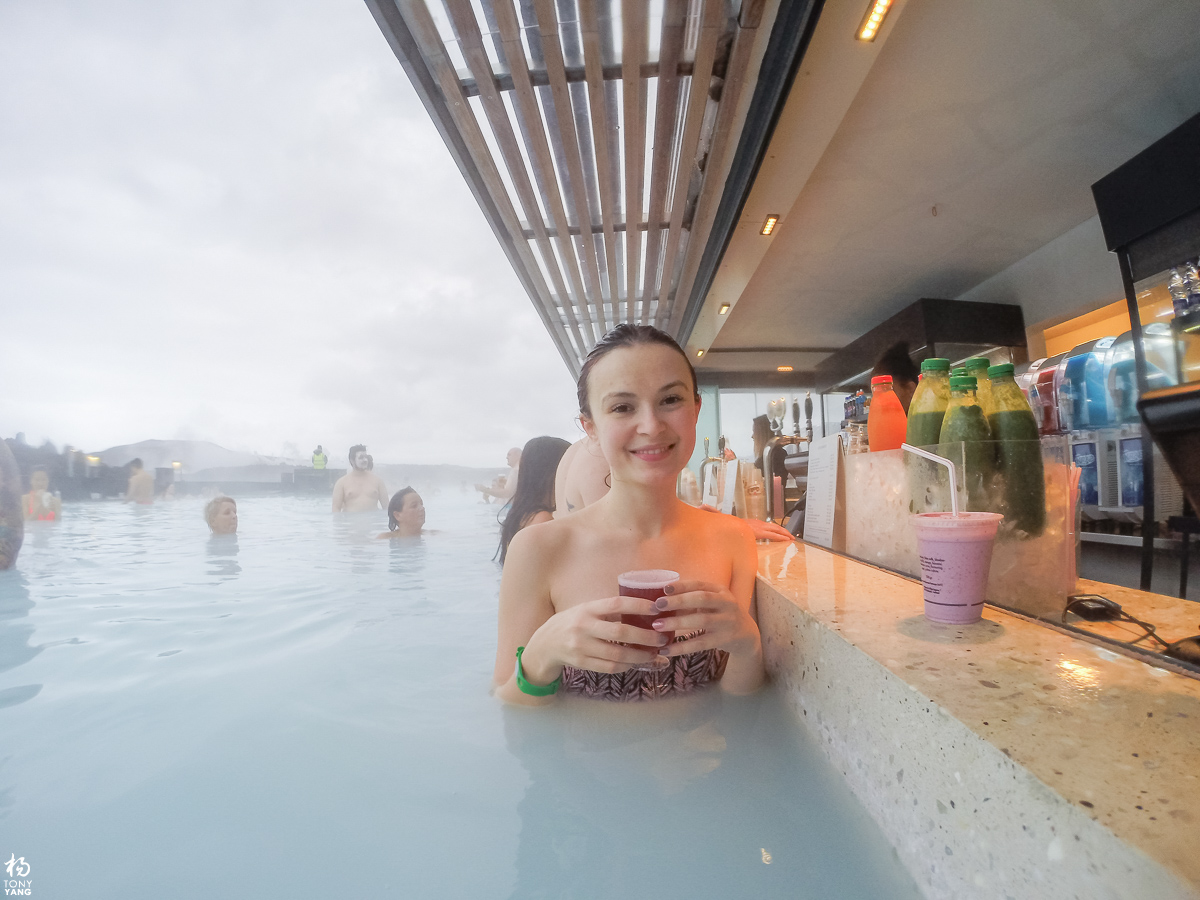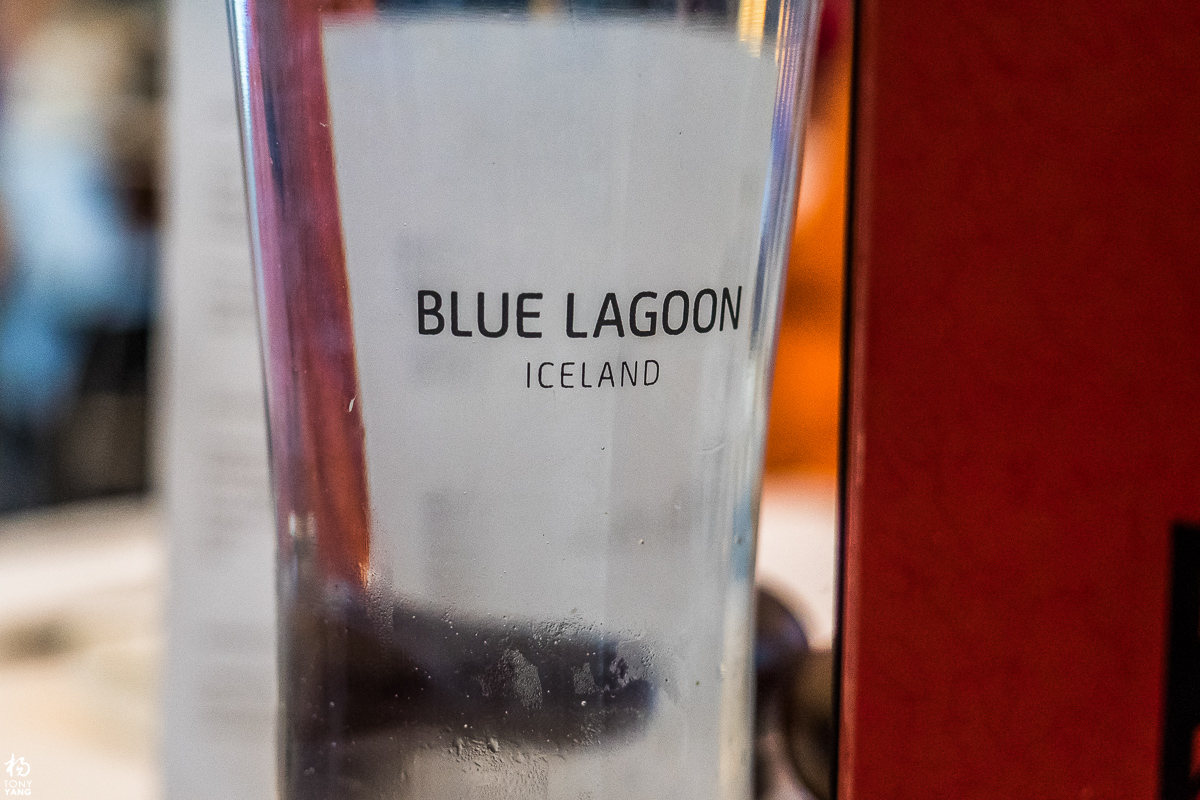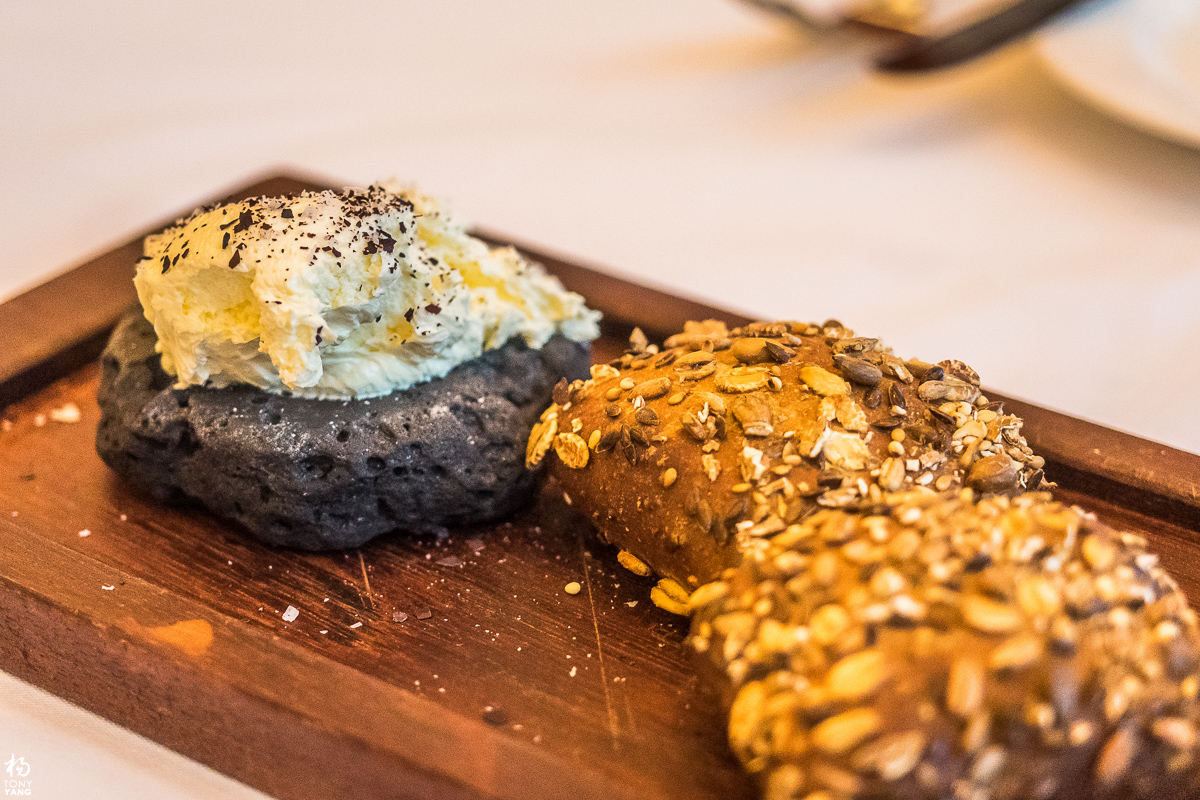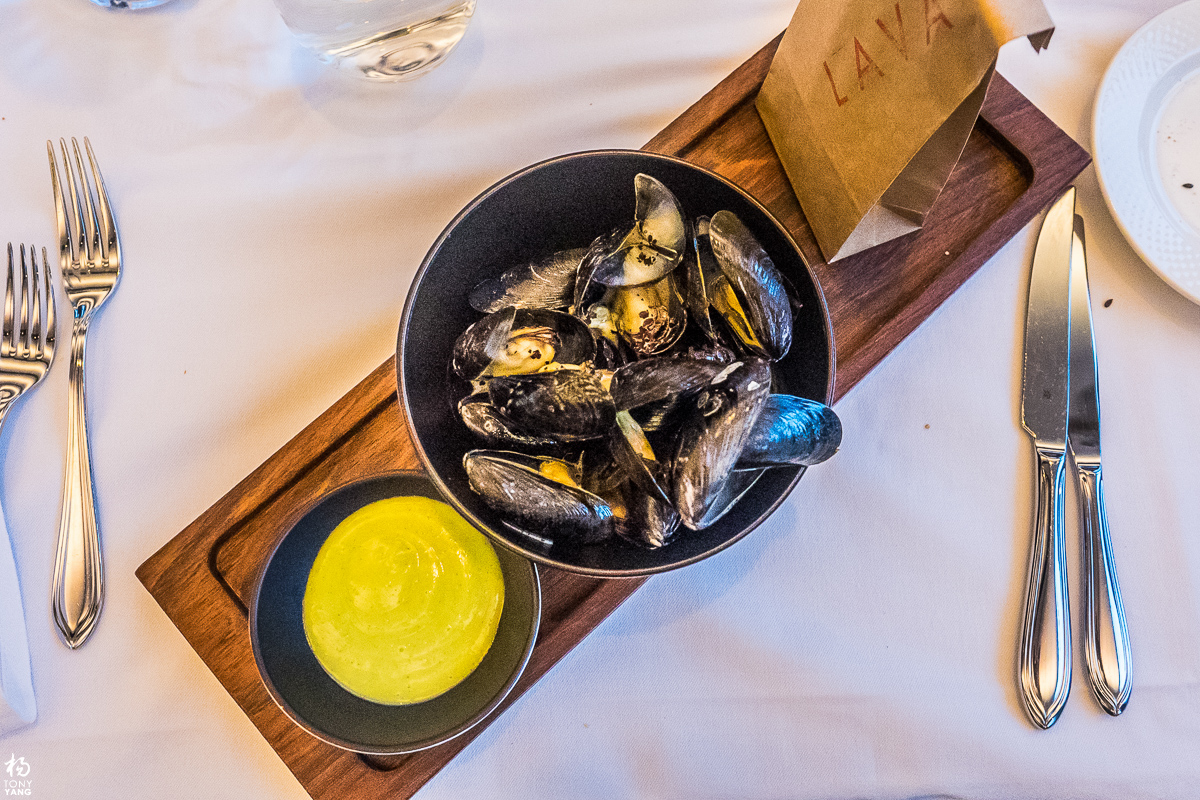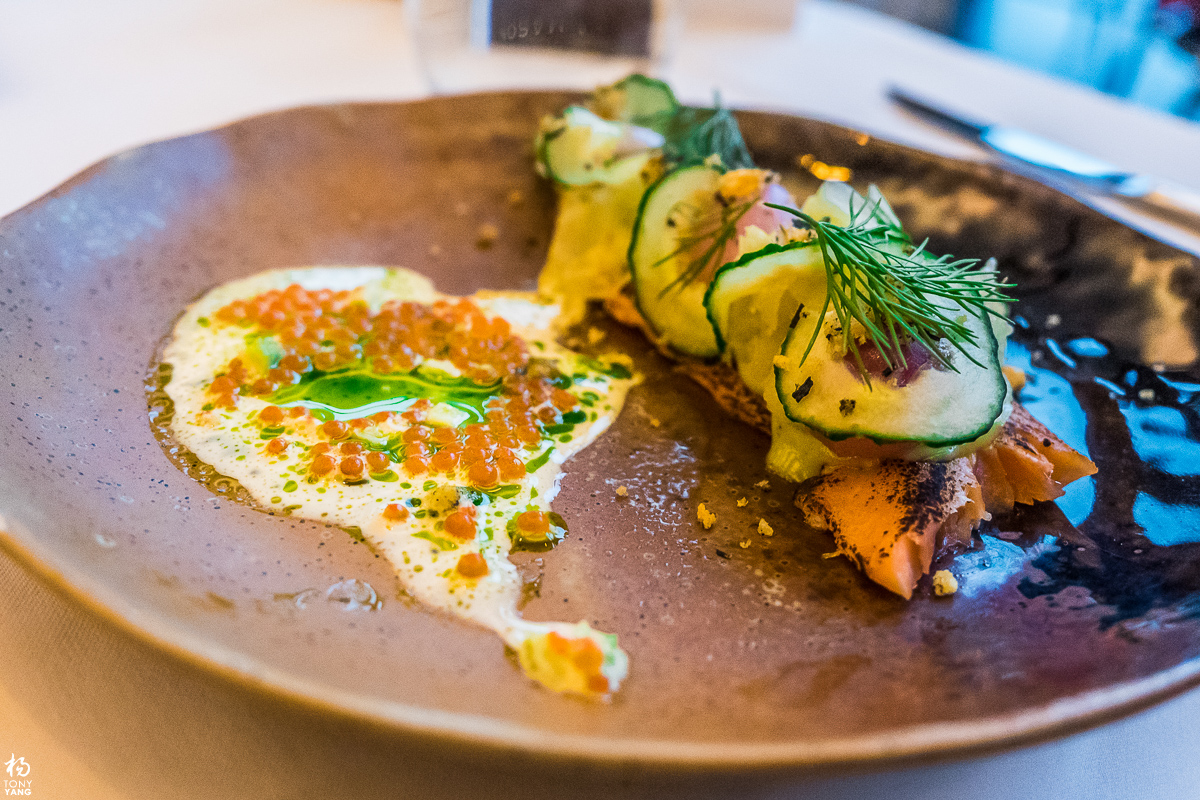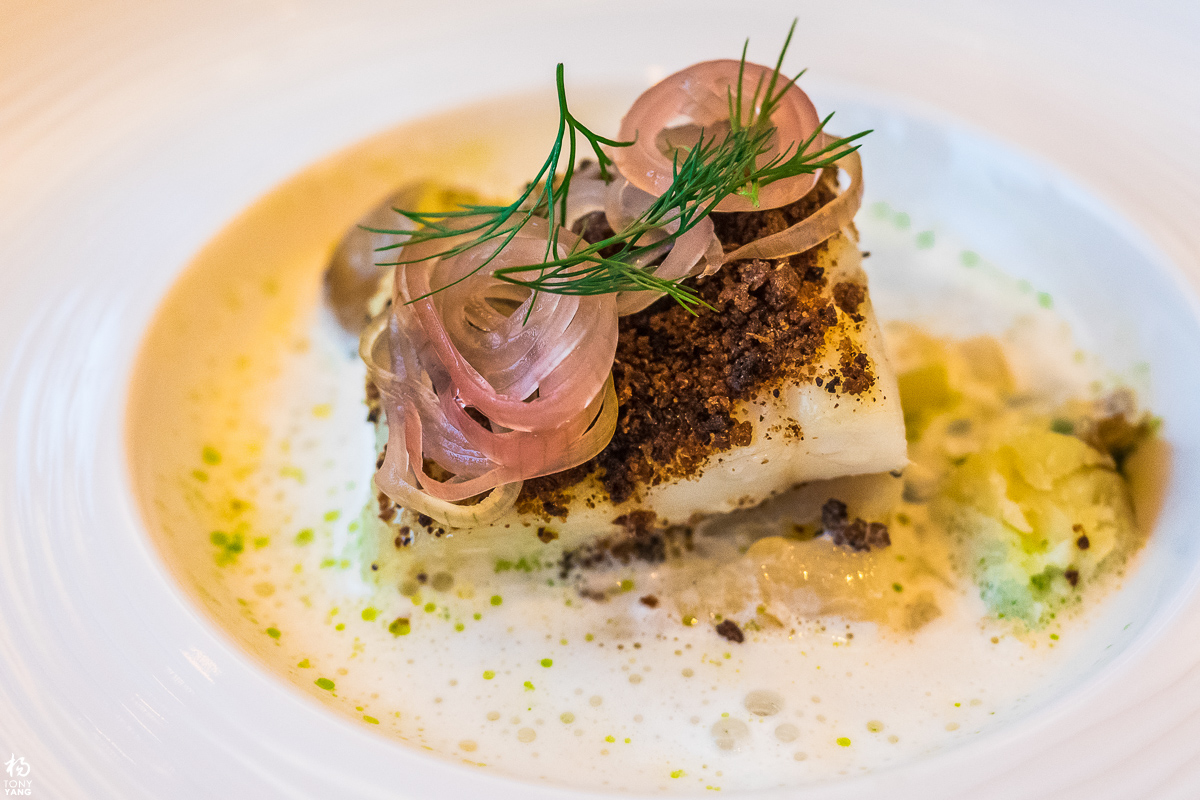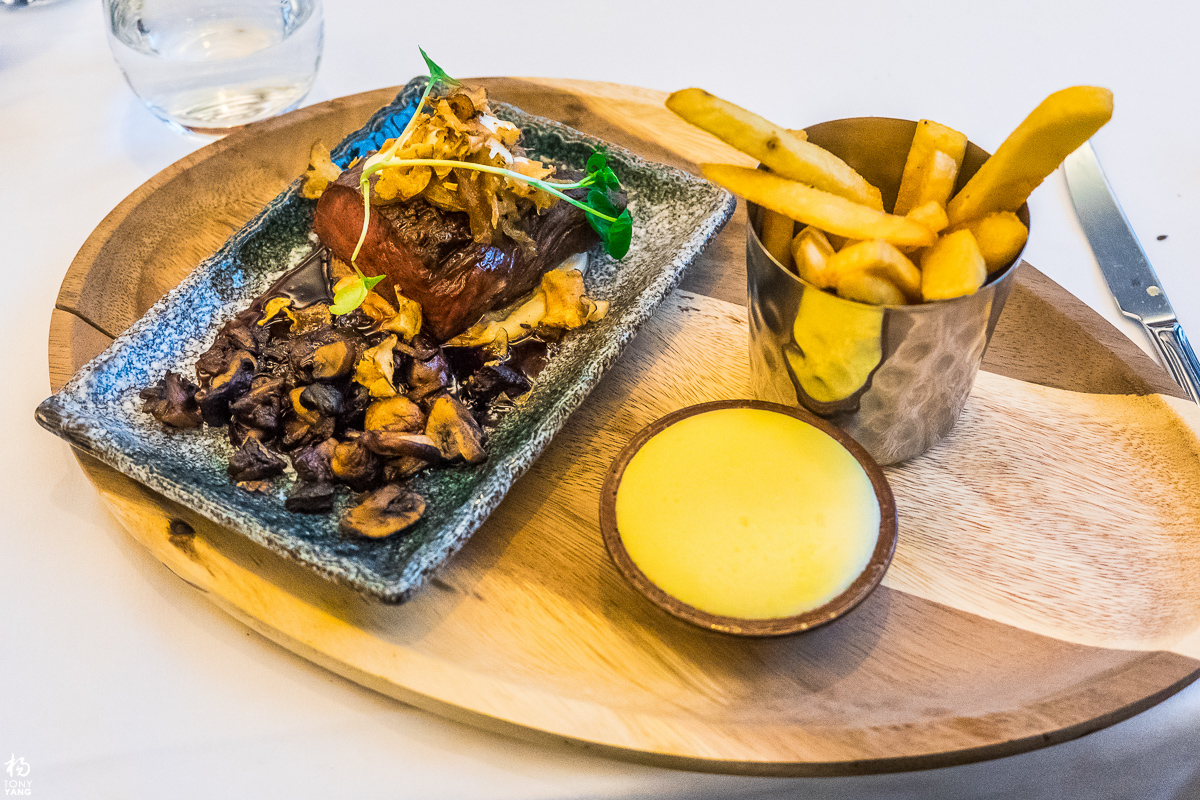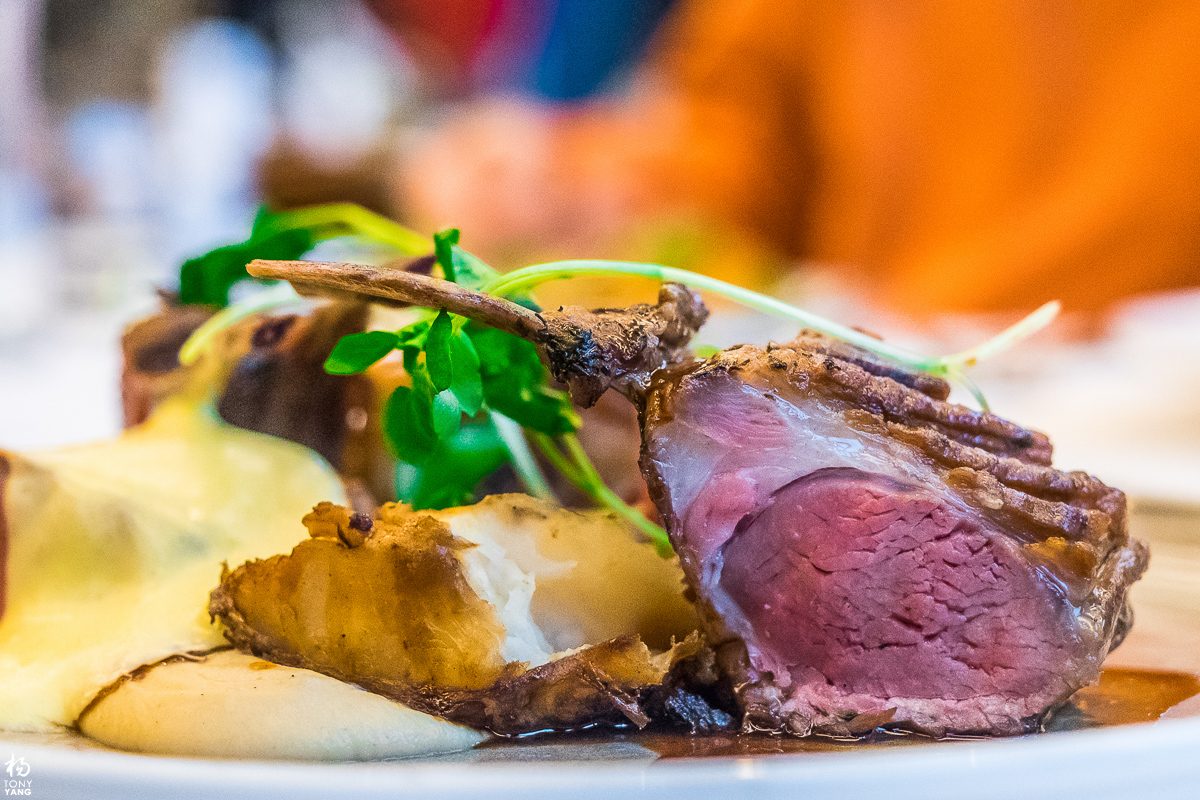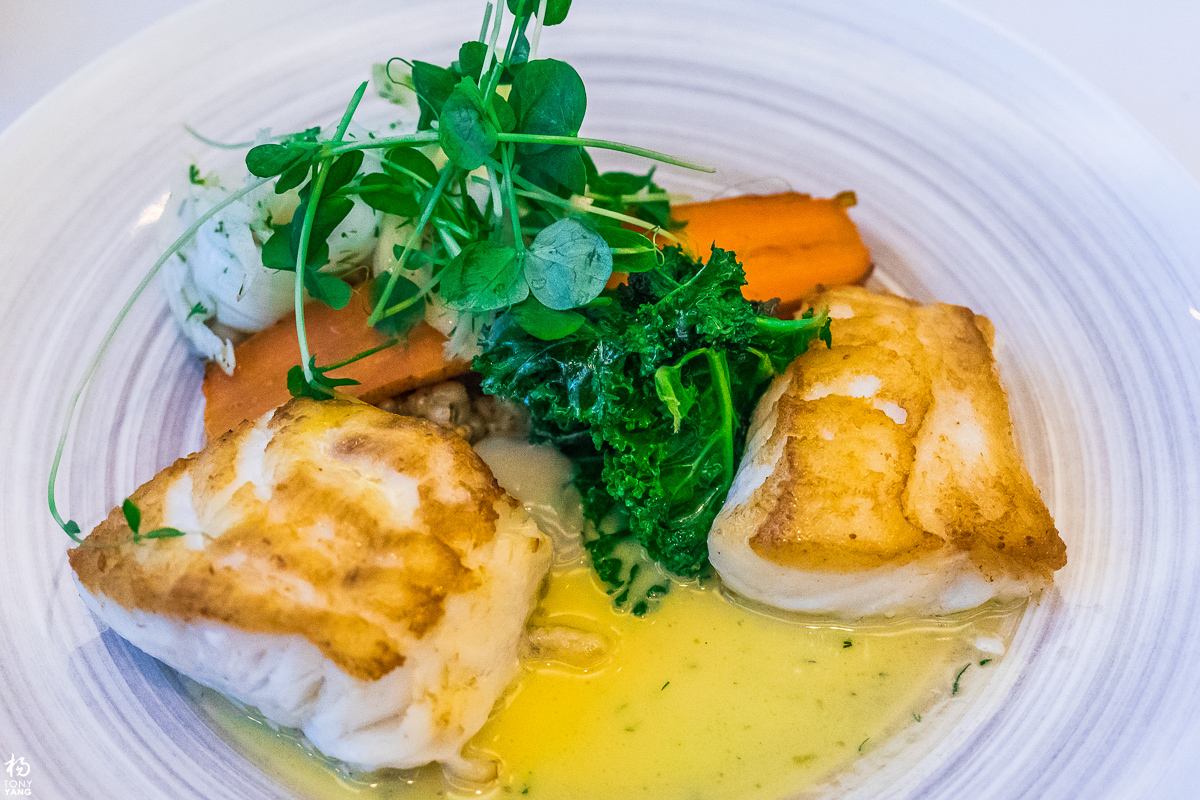 Our last day on this short trip was bittersweet. Excited to go home after the cold weather and expensive country, but sad to leave our friends and the cute horses right outside our home. We packed homemade sandwiches for the flight and were on our way! While everyone asks if we saw the Northern Lights, we had very little expectations of seeing them so we didn't plan around it. Perhaps we may go again someday in the future during the summer to have plenty of sun light for photos.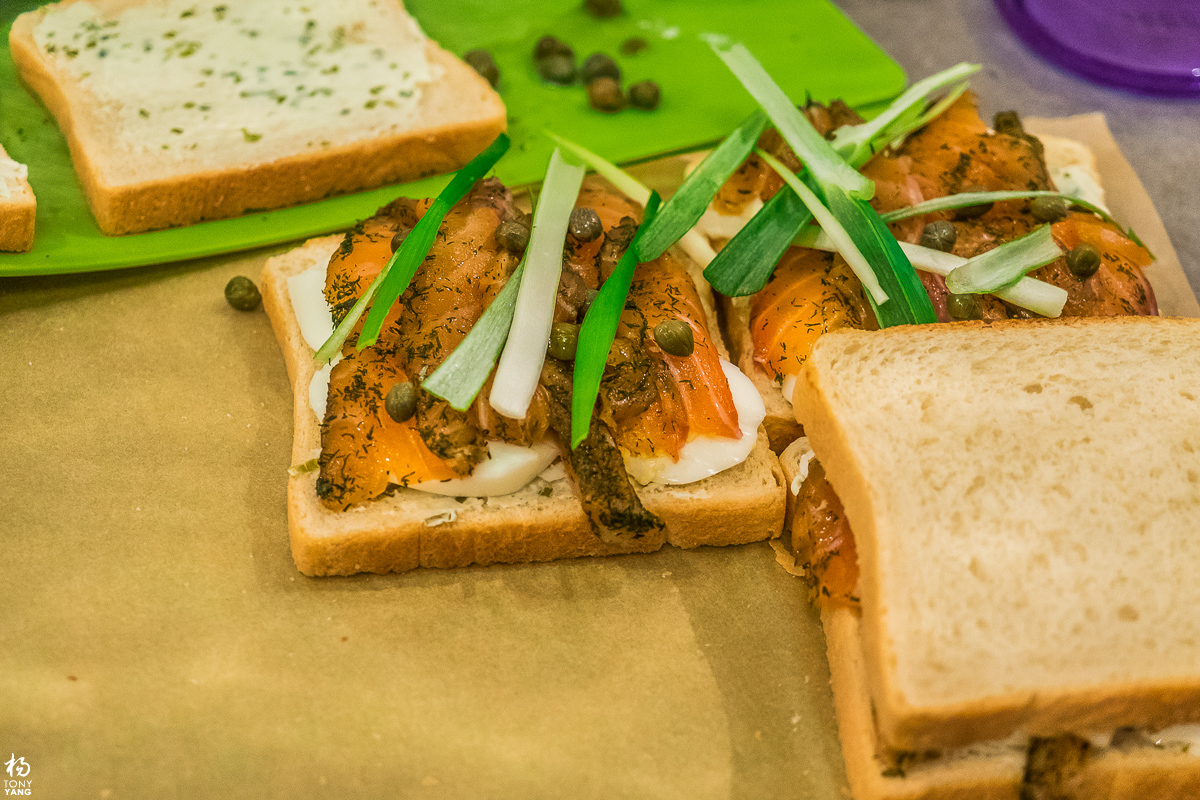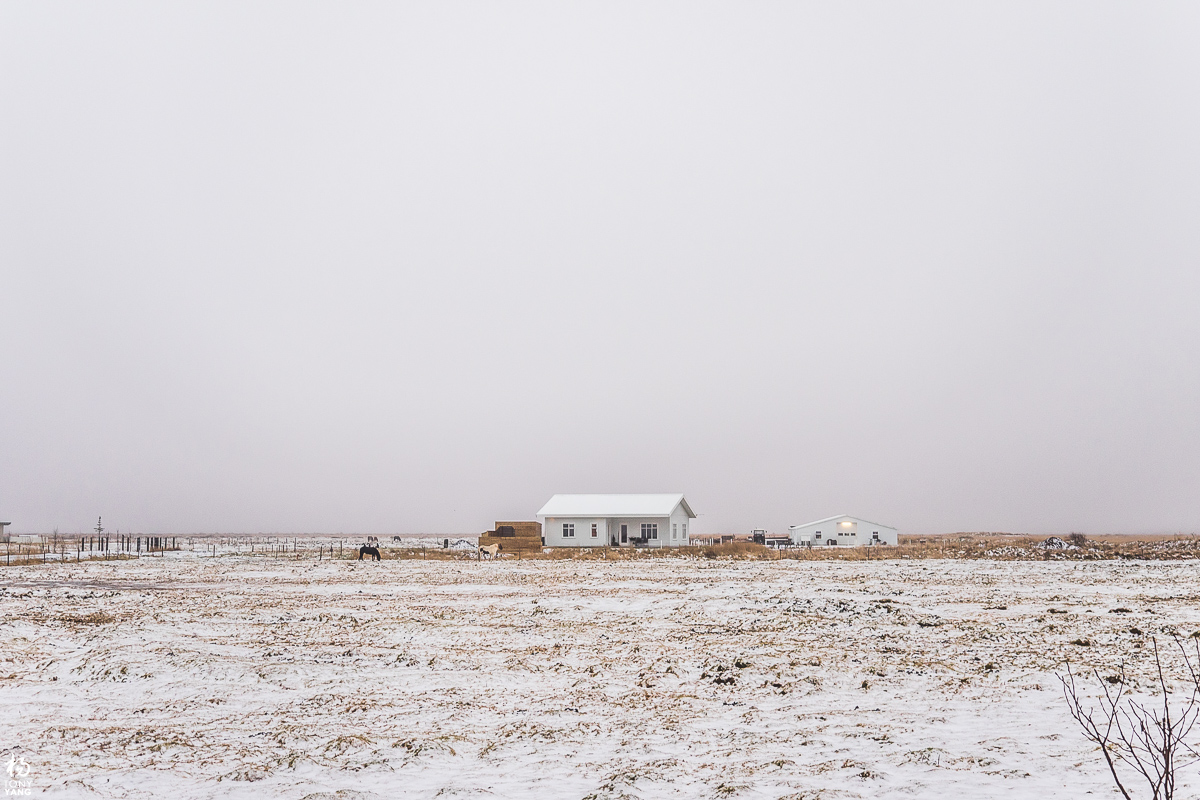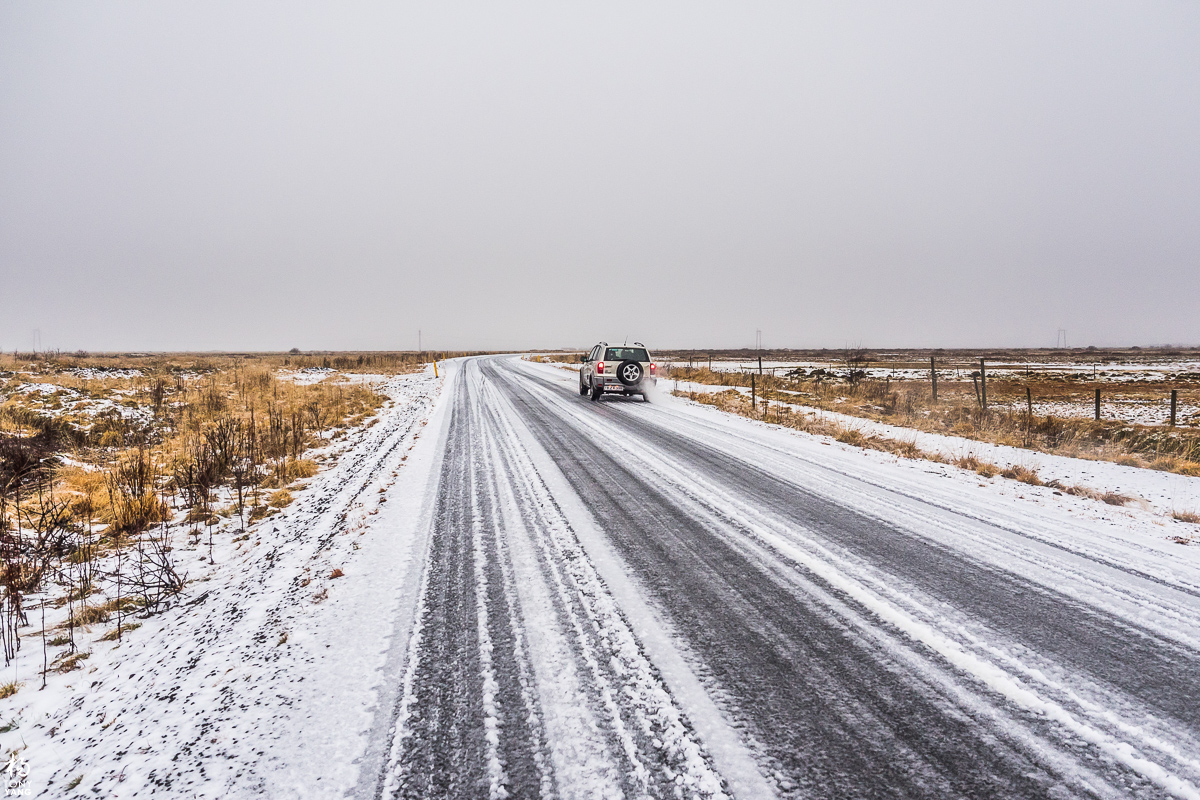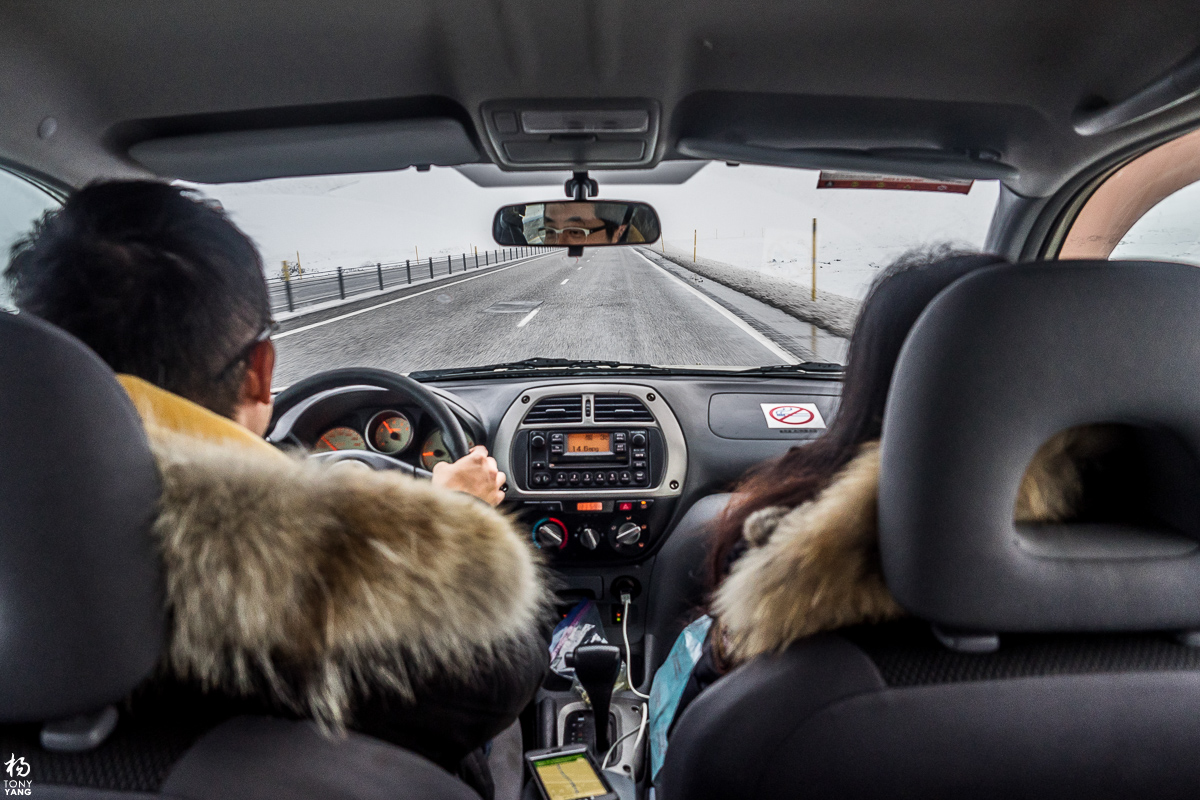 English is spoken by everyone you encounter in Iceland.
The best place to book a place to stay is VRBO. Keep in mind, while the rates may be cheap, most of them will charge you an additional 100 EUR for cleaning fee that needs to be left in cash.
We highly recommend SAD Cars, easy to deal with and having an older car takes a lot of stress out of worrying about possible dings or scratches. The cars run great.
Buy groceries to eat in your hotel or rental, it will save you a lot of money.
Iceland has very clean water, don't buy bottled water. Fill up your bottle with tap. We did not smell any sulfur in the water, even though that is natural.
Buying coffee in stores will cost you from $4-5 per cup, so bring your own thermos and make coffee at your accommodation.
In the winter time, rent a SUV with winter/snow studded tires, you'll have no problem getting around on major highways.
Be over prepared for winter, bring thermals, ski pants and your warmest winter down coat that is water resistant.
Getting around Iceland is very easy once you download an offline map from Google Maps. Turn on airplane mode, enable wifi, and you're ready to navigate!
Even on long drives there will be plenty of gas stations on the major route so don't worry about gas or rest stops.
Book your tickets at the Blue Lagoon in advance, tickets get sold out quick. Get the PREMIUM package, you'll really appreciate the bathrobe and slippers if you don't want to bring your own, and the free drink at LAVA will pay for itself. Make a RSVP at the restaurant LAVA, it's well worth the price, you can even wear your bathrobe to the restaurant, then go back into the lagoon without the hassle of showering and changing in the locker rooms.
Bring a GoPro.
Save your receipts for VAT tax refund at the airport, it is an extremely fast process.
If you want to drink alcohol, buy it from Duty Free and bring it into Iceland to save money. If you want to take home alcohol, we recommend Reyka Vodka.