El Bob went back to California and visited the north side for the first time. He landed in Concord, CA but the first stop was to the Golden Gate Bridge. El Bob attended a wedding the next day at
Murrieta's Well Winery
in Livermore. From there, El Bob took a scenic drive down the famous Pacific Coast Highway, which took about 9.5 hours heading south stopping at many of the scenic overlooks. The drive from north to south is arguably one of the best drives in America. El Bob spent a few days in LA and met some new friends before going back up to San Francisco which only took 6 hours this time. El Bob's trip ended with a second wedding at
Monterey Peninsula Country Club
in Pebble Beach.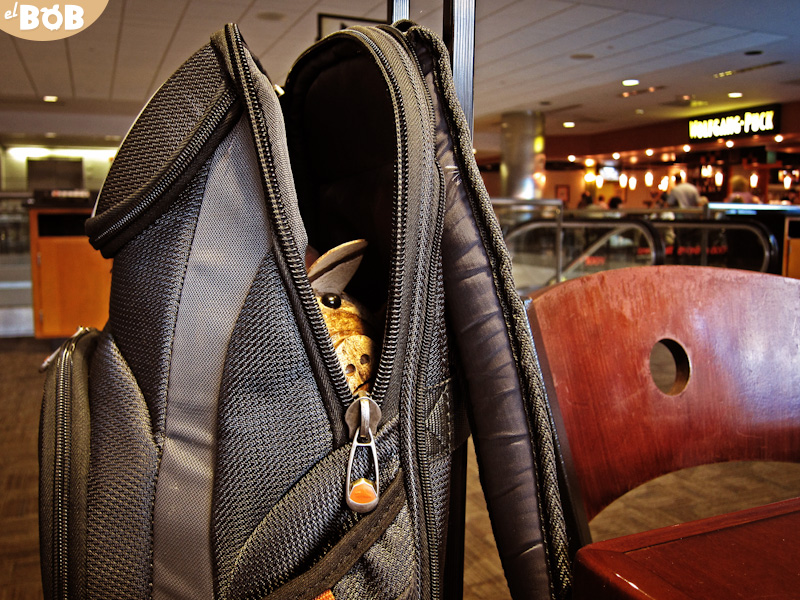 El Bob at the airport waiting for his meal to come.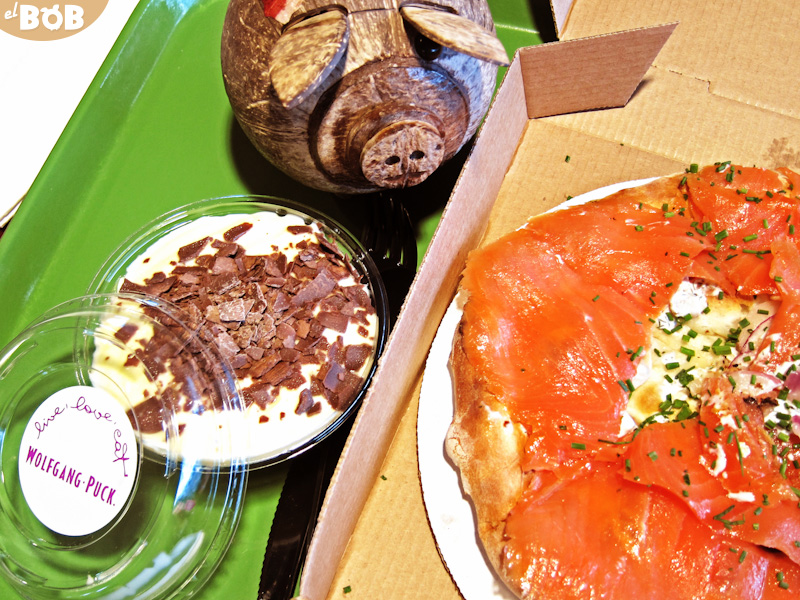 El Bob loved the Wolfgang Puck Express smoked salmon pizza finished with a decadent dark chocolate flake pudding.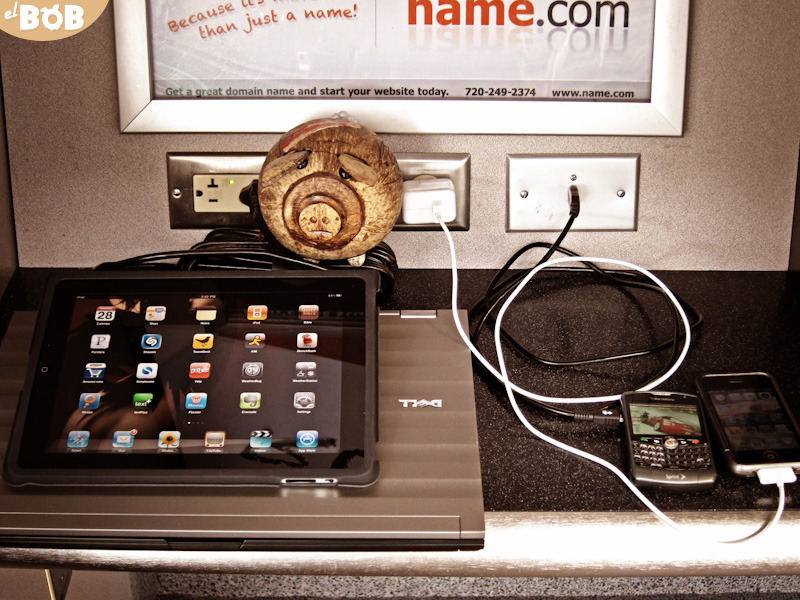 El Bob needs a recharge too.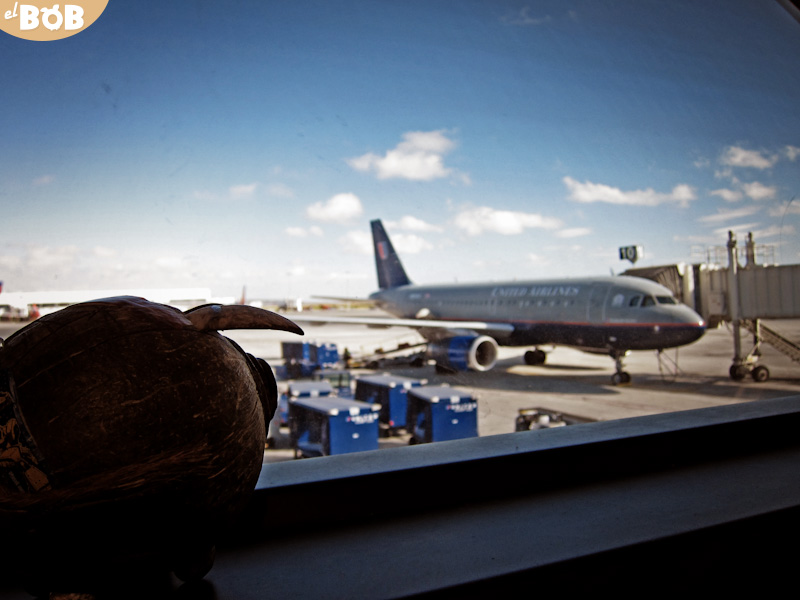 El Bob is always curious what soul will be sitting next to him on the flight.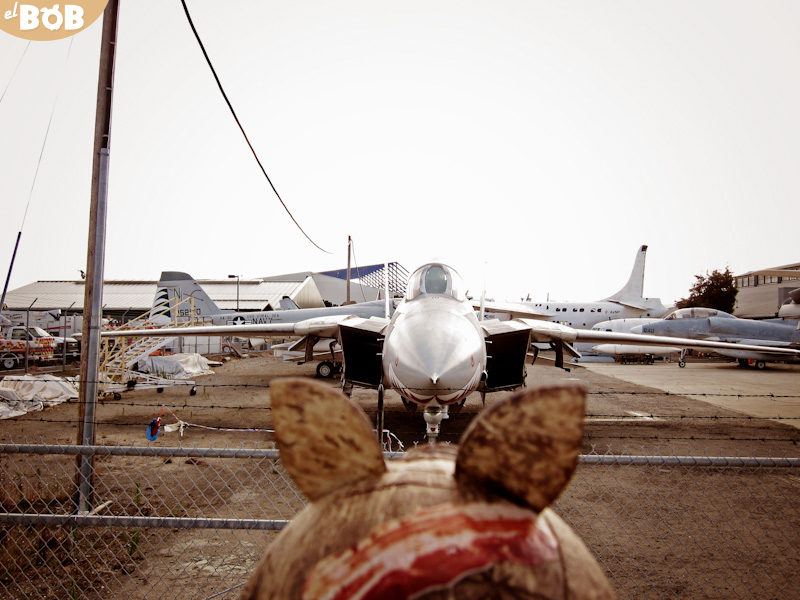 El Bob would rather jet set in one of these babies.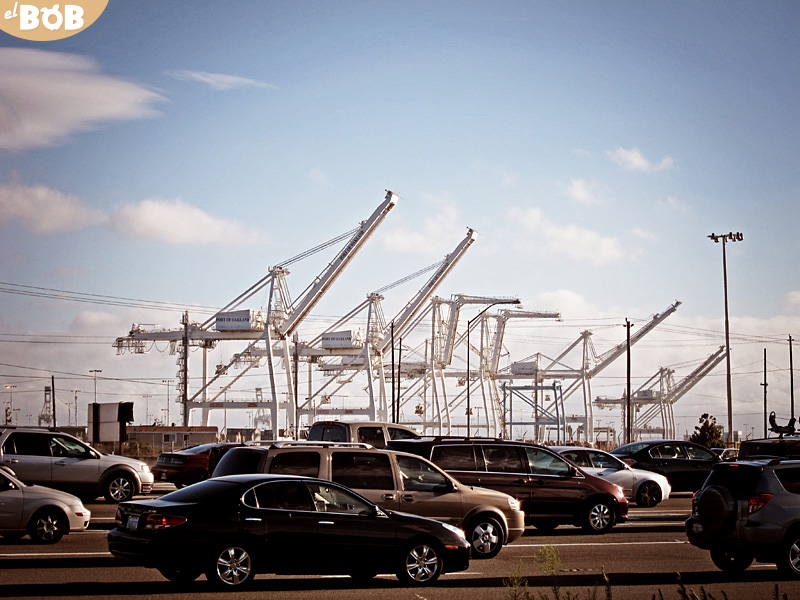 El Bob is in a modern safari.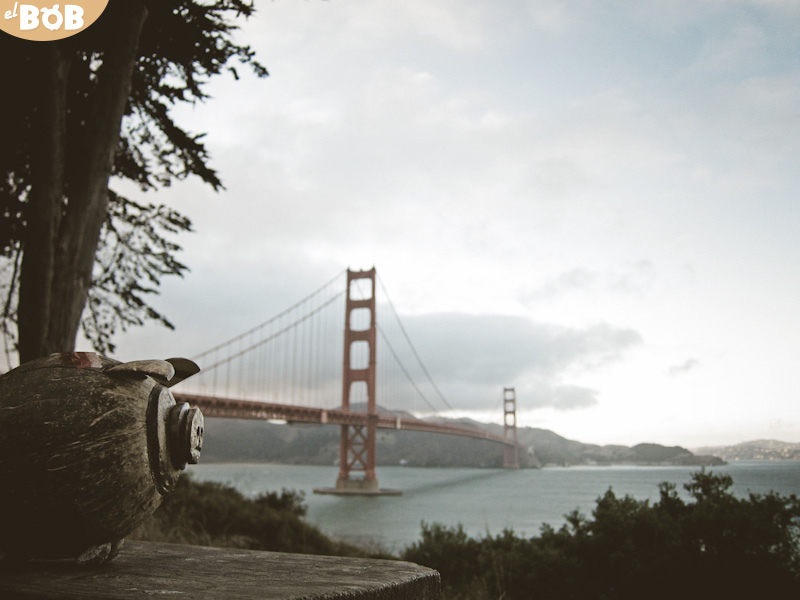 Gloomy day at the Golden Gate Bridge.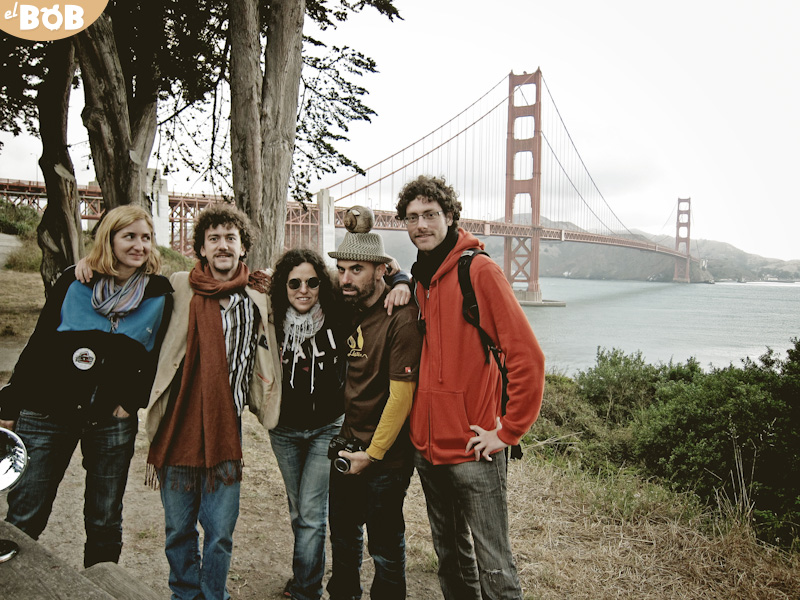 El Bob makes friends with tourists from Isreal.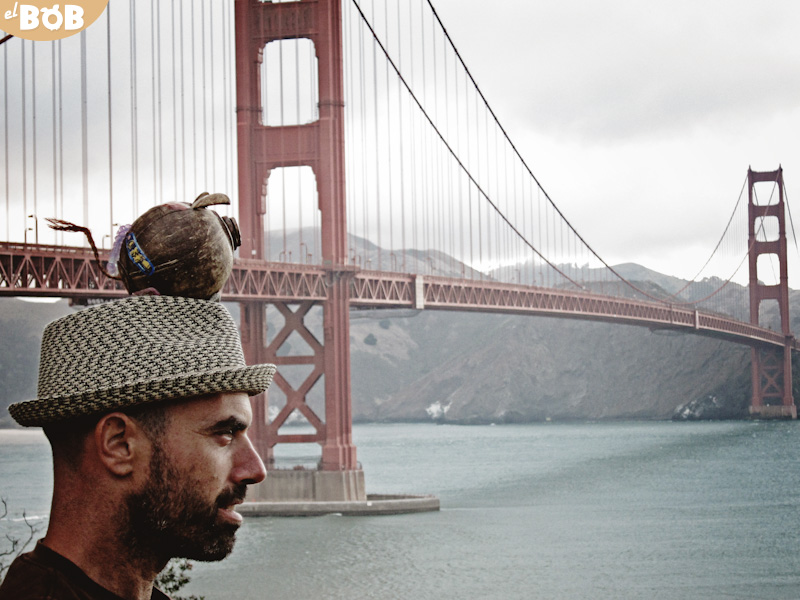 El Bob gets a free ride.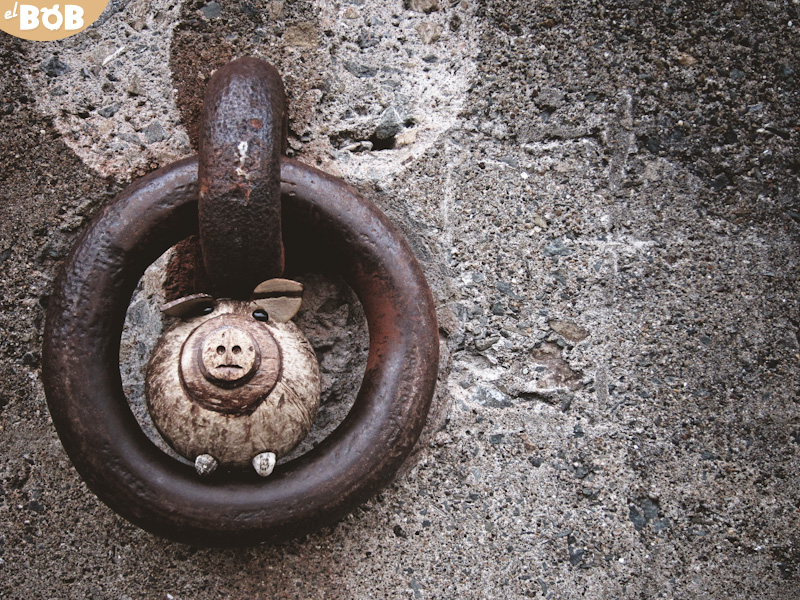 El Bob hanging out on the bridge.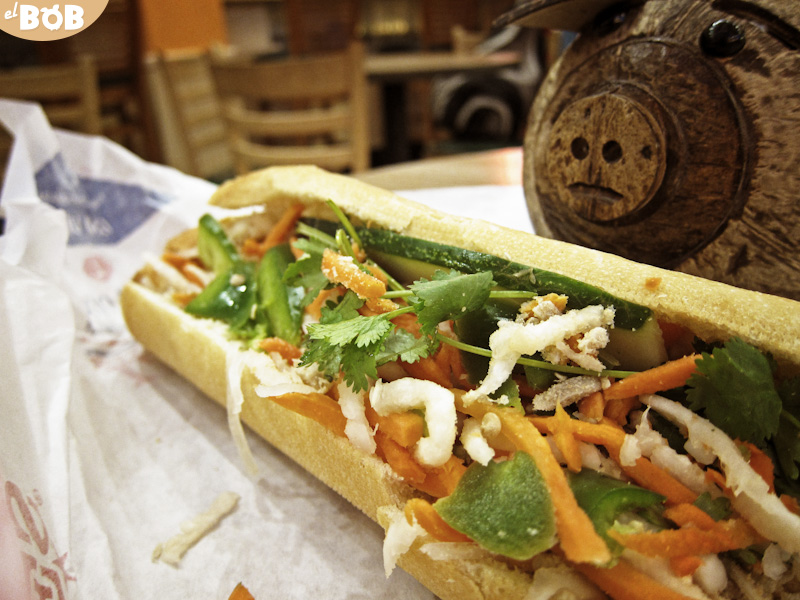 El Bob stops by Lee's Sandwiches. He loves cilantro as long as it's not on him.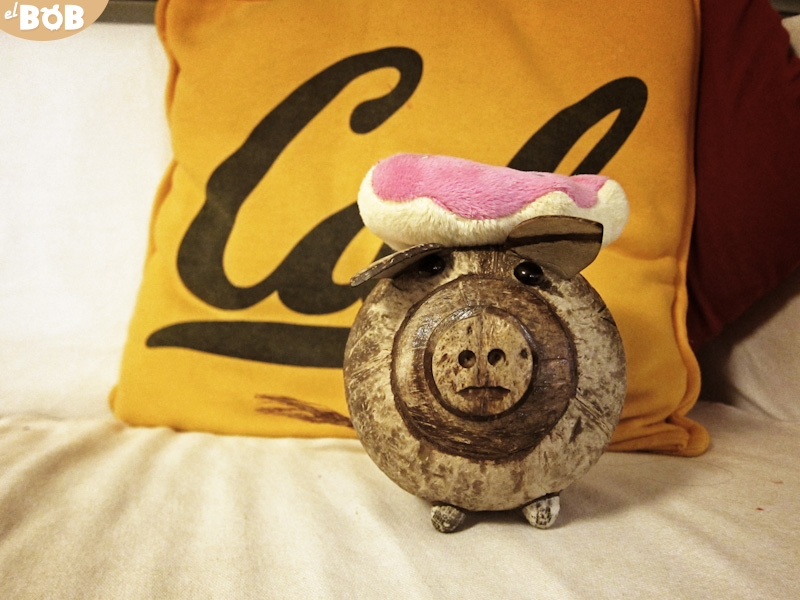 El Bob finds his own hat.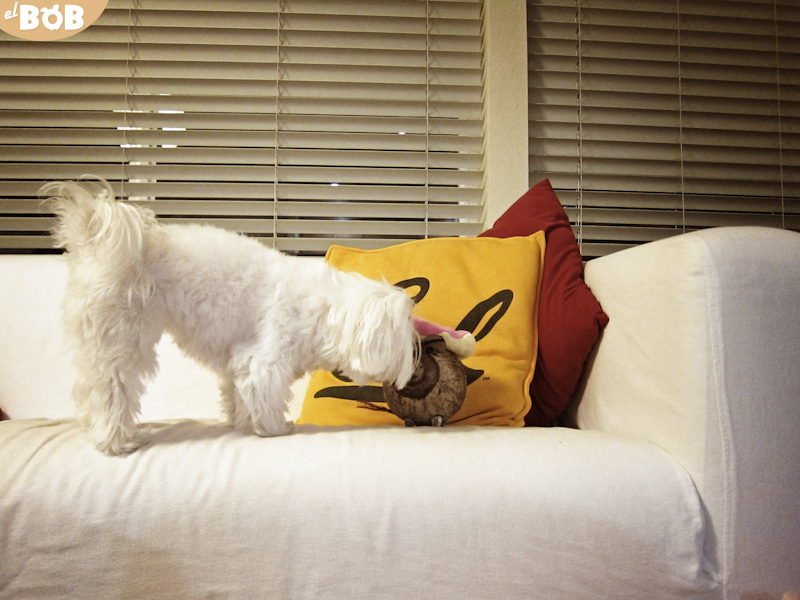 Oh wait, that's not a hat. That's Snowball's donut!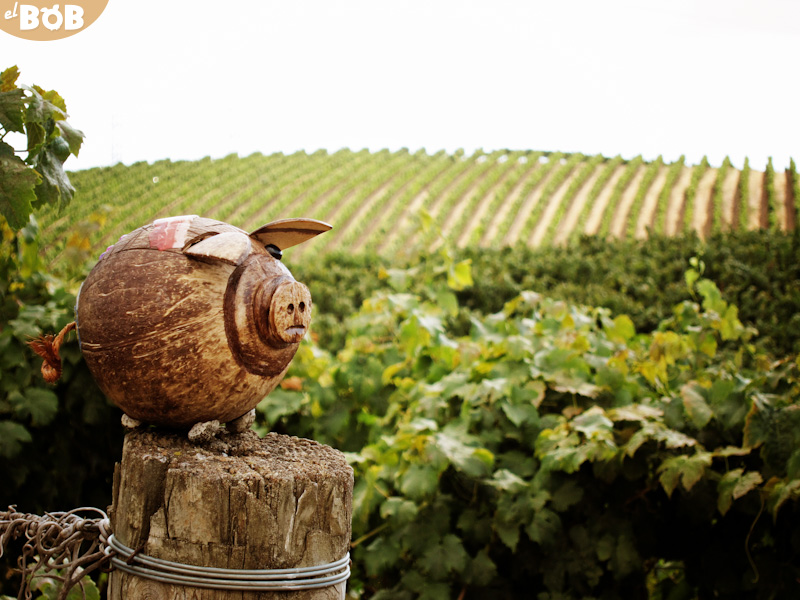 El Bob at Murrieta's Well for some tasting.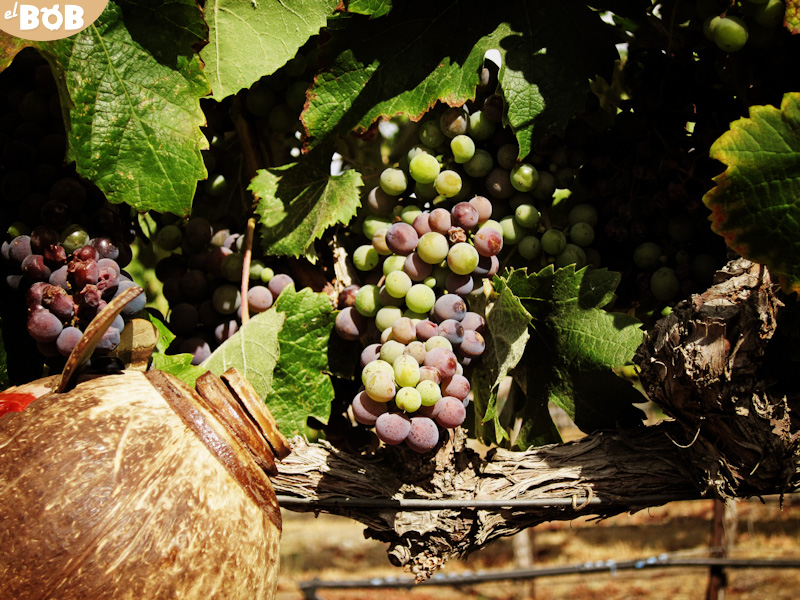 Free grape tasting!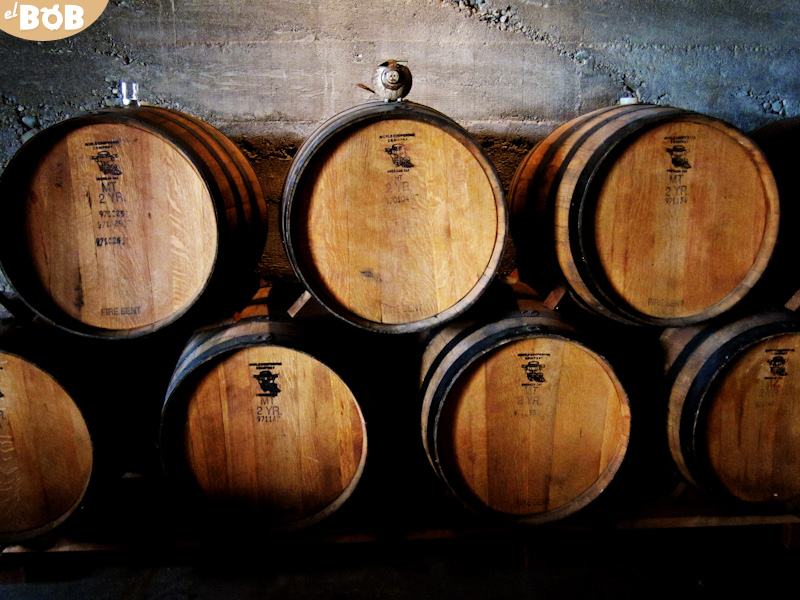 El Bob hopes to be well aged someday.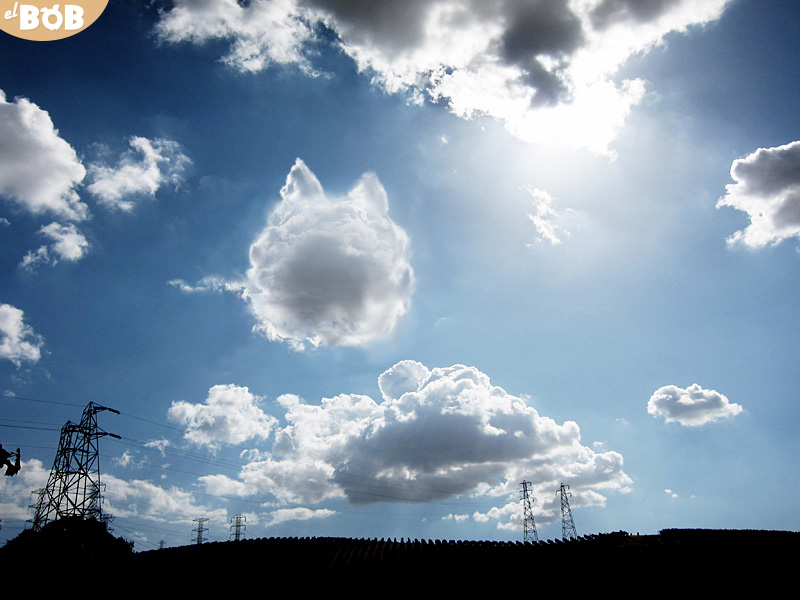 El Bob day dreams looking up into the sky.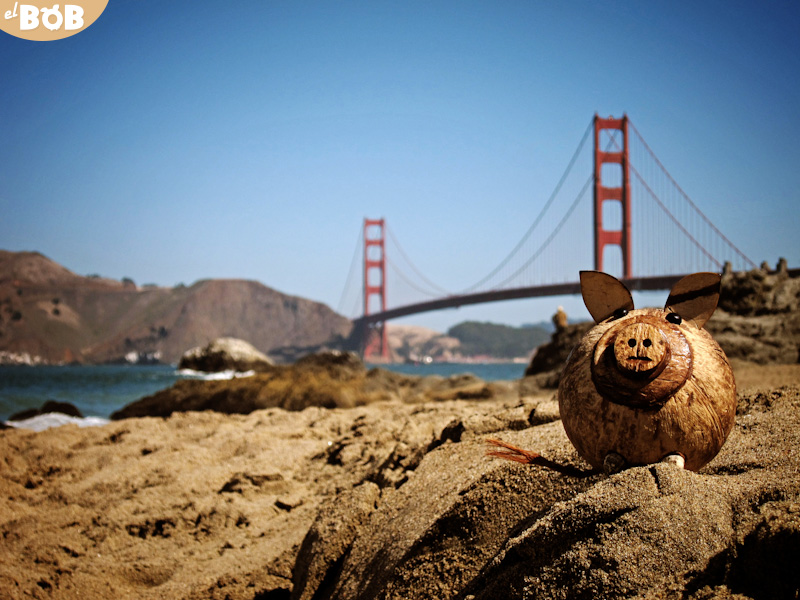 El Bob visits the beach on the other side of the bridge.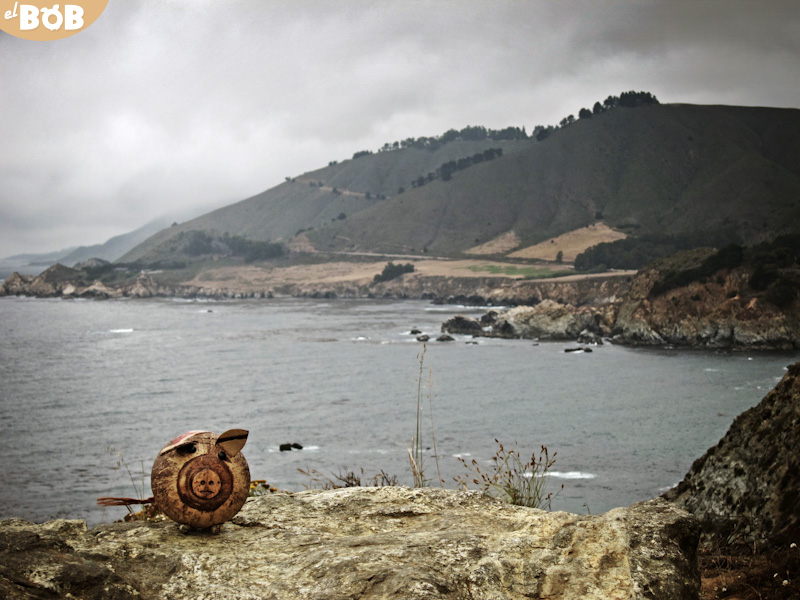 El Bob on the cliffside of the Pacific Coast Highway.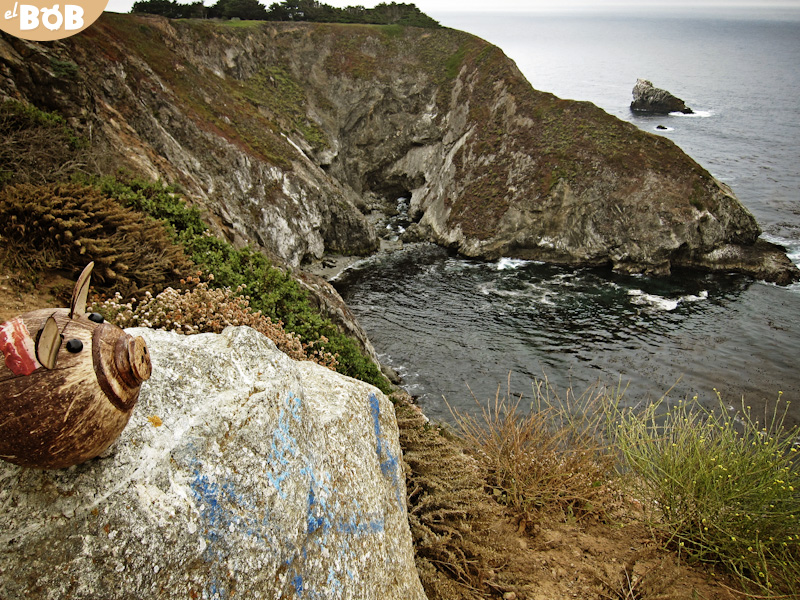 The drive only gets higher and higher above the ocean.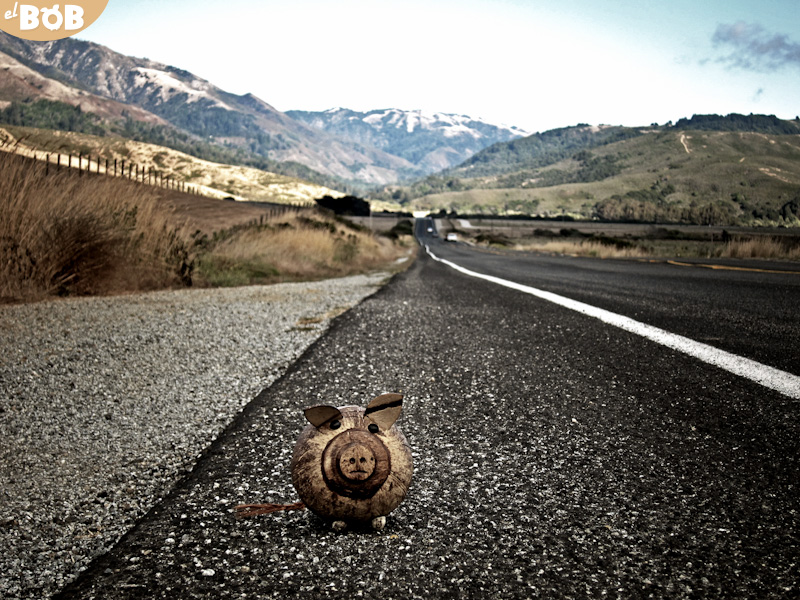 El Bob loves standing long empty roads.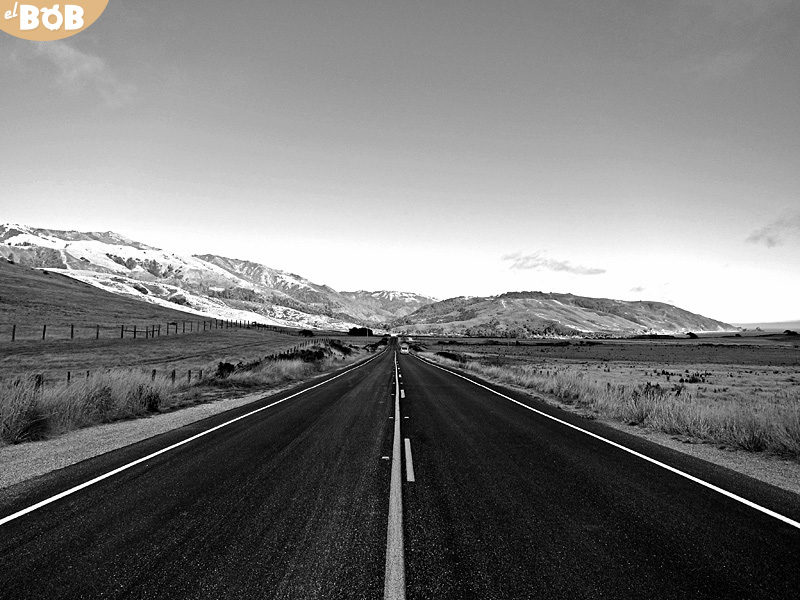 El Bob feels so small.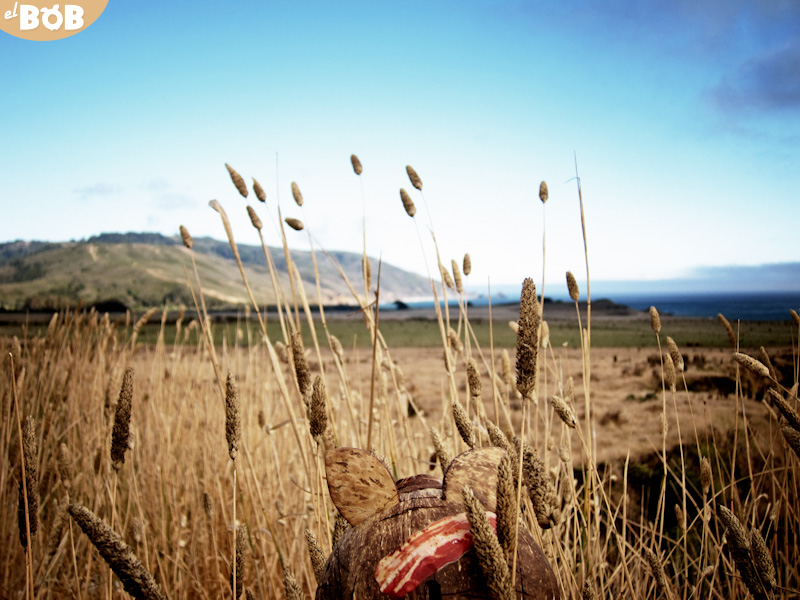 There are all sorts of vegetation on the PCH.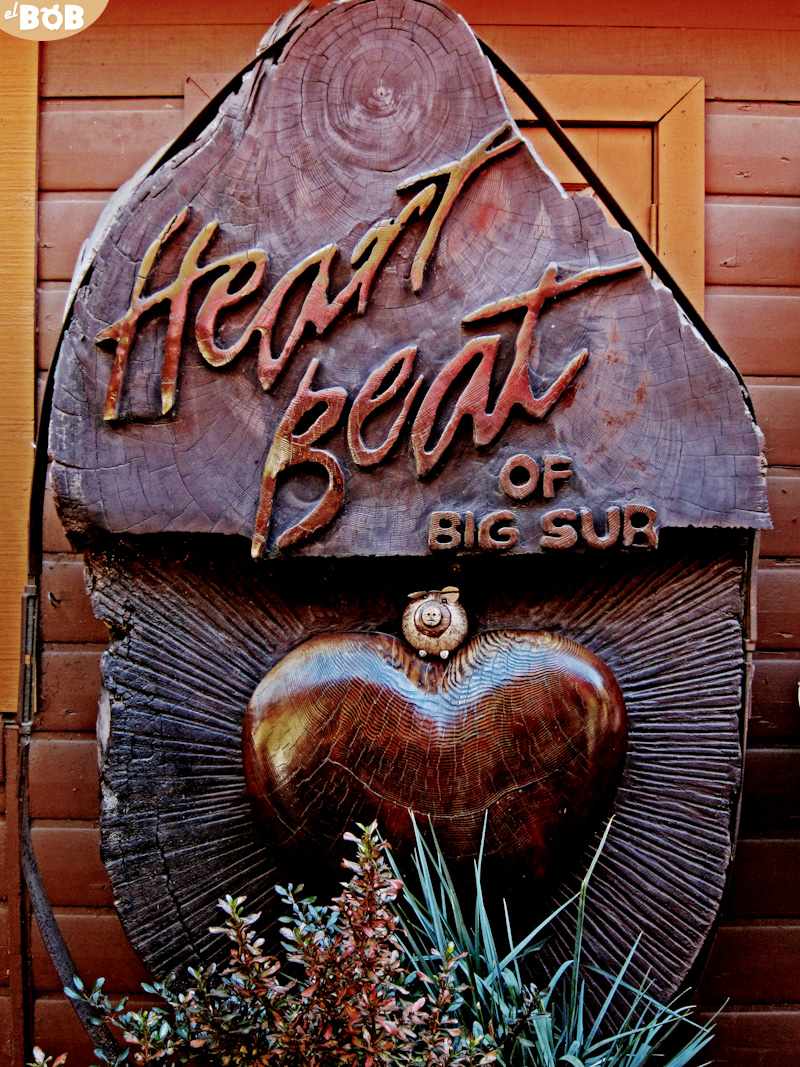 El Bob stands on the Heart Beat of Big Sur. He thinks he's performing CPR.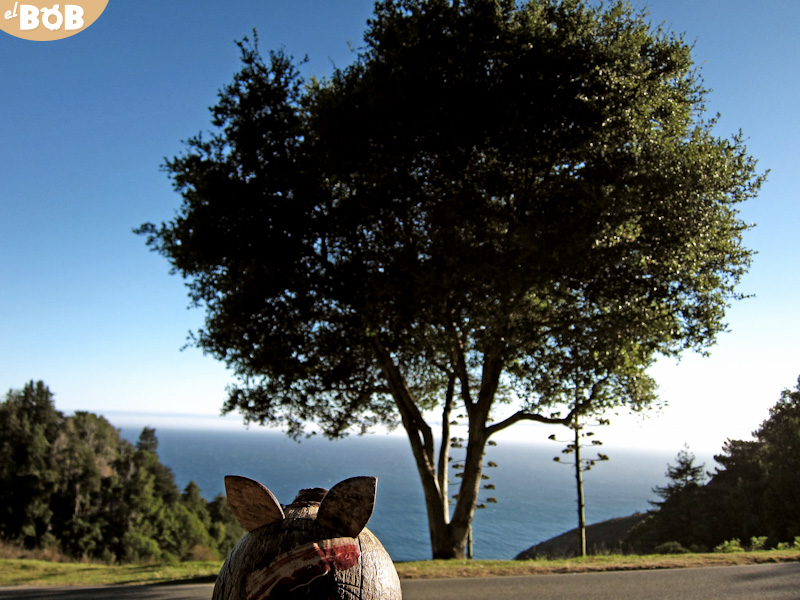 El Bob stares at the lone tree on the cliff.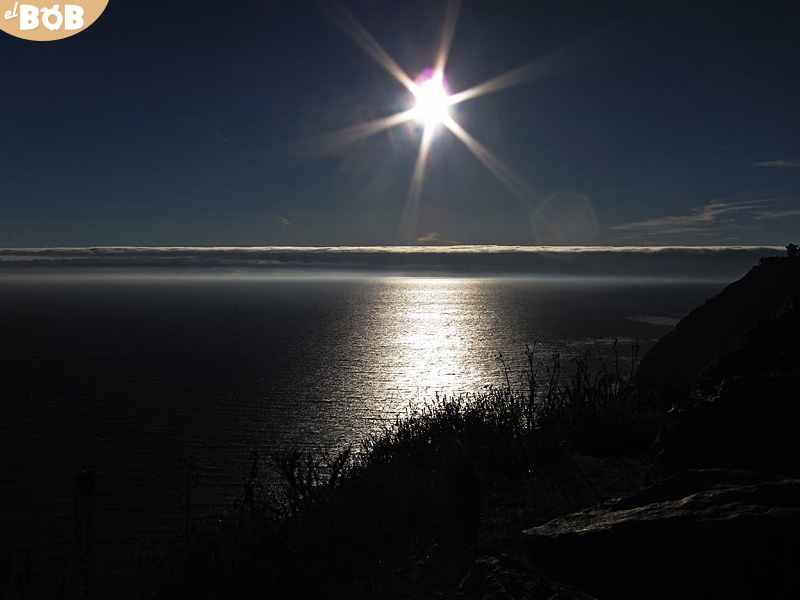 The intense sun on the Pacific Ocean. El Bob is totally going to tan.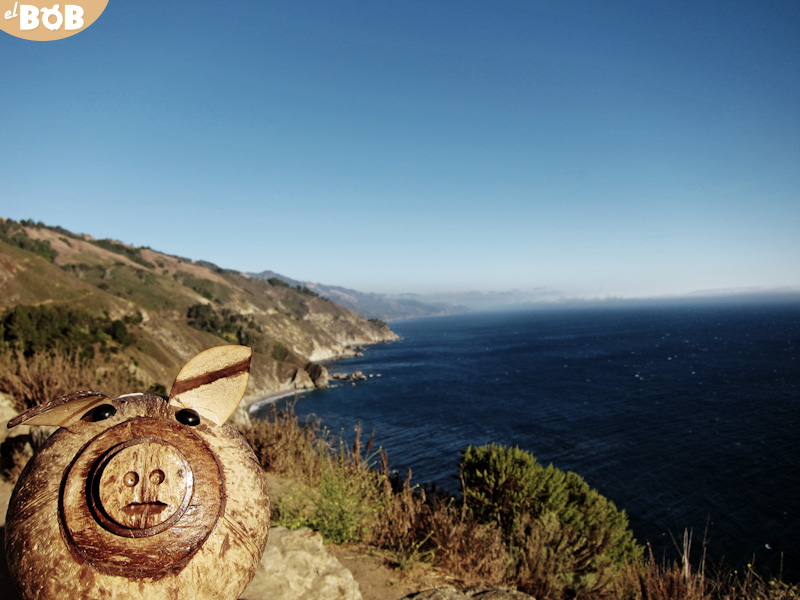 El Bob has never felt more free.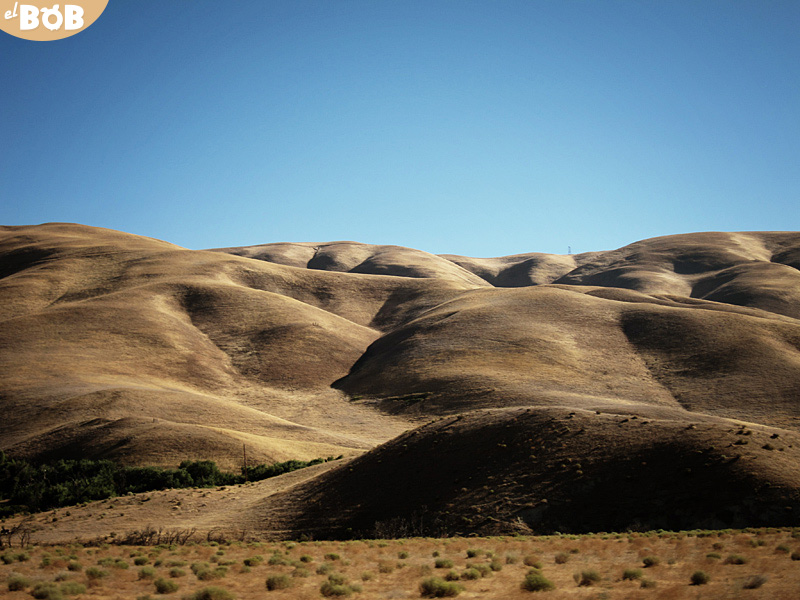 El Bob wants to sleep in there.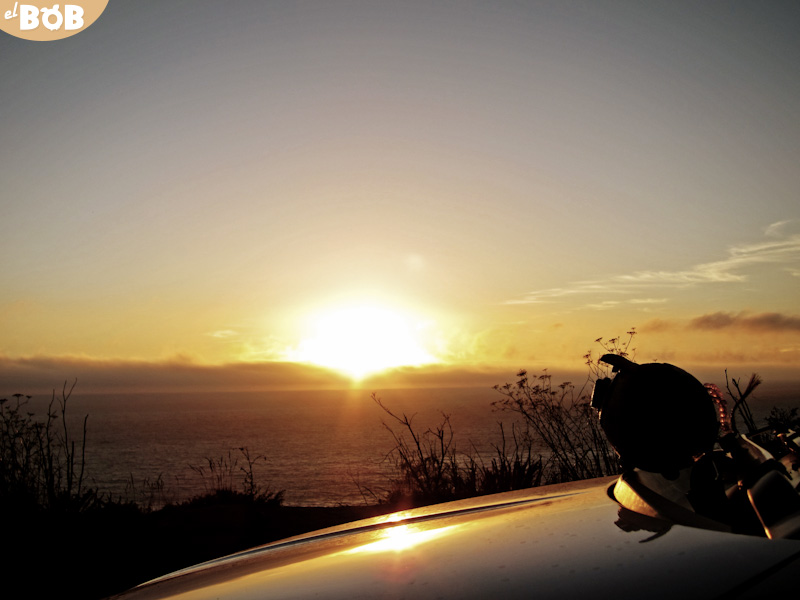 El Bob soaking in the last few minutes of sunlight.
El Bob hangs with a sexy Jade.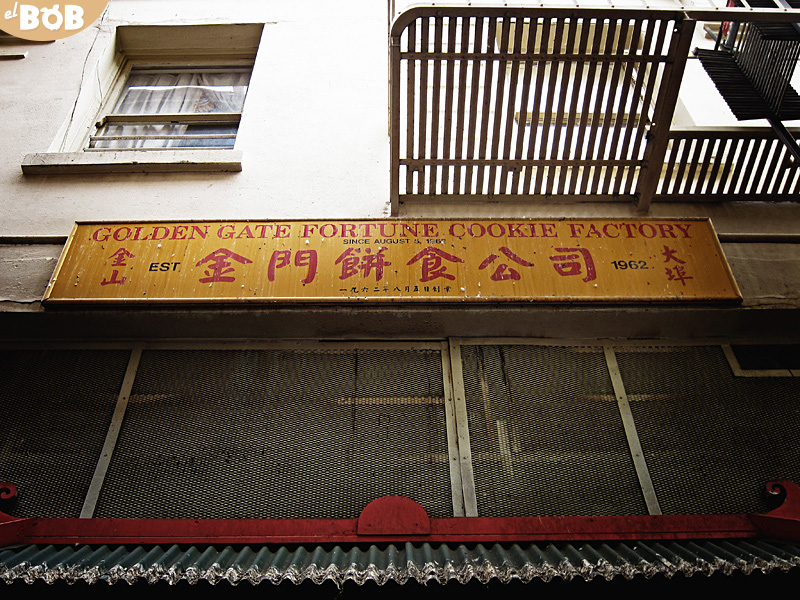 El Bob visits the oldest fortune cookie factory in San Francisco.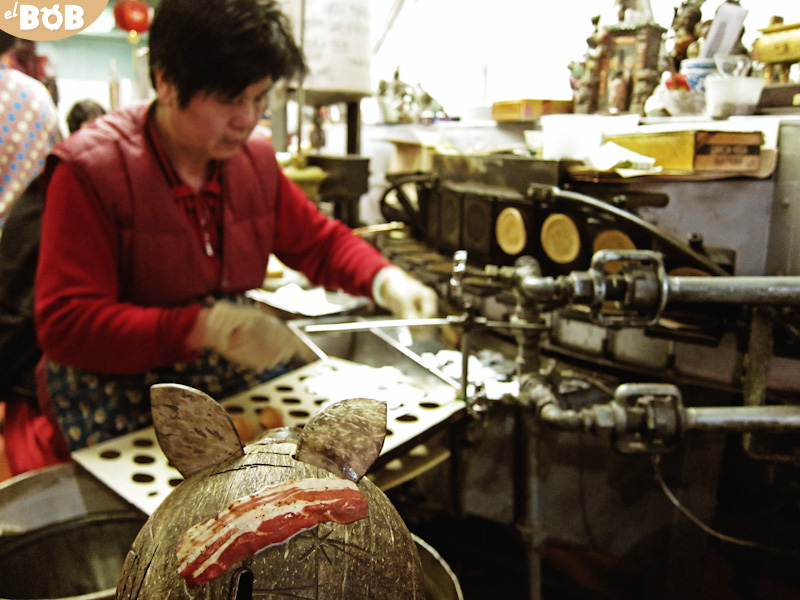 El Bob stays clear of the cookie press and fire!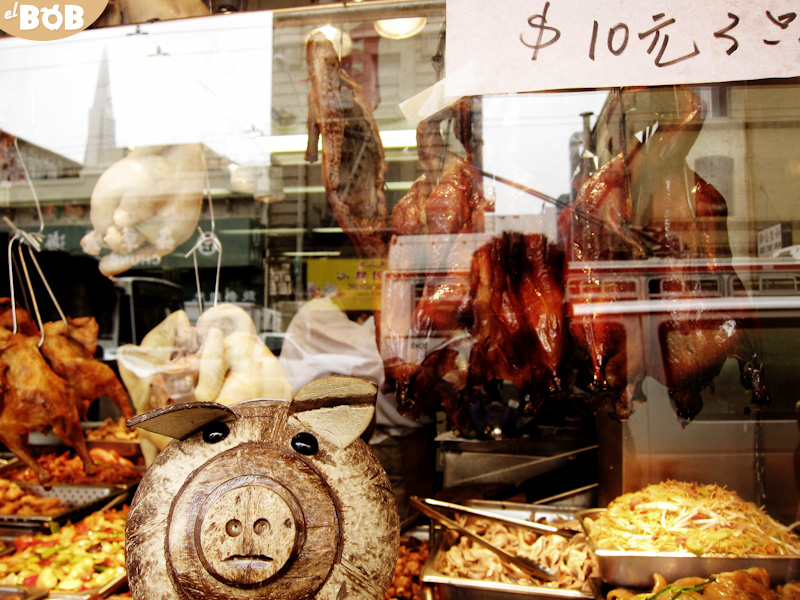 El Bob is glad he is on the other side of the glass.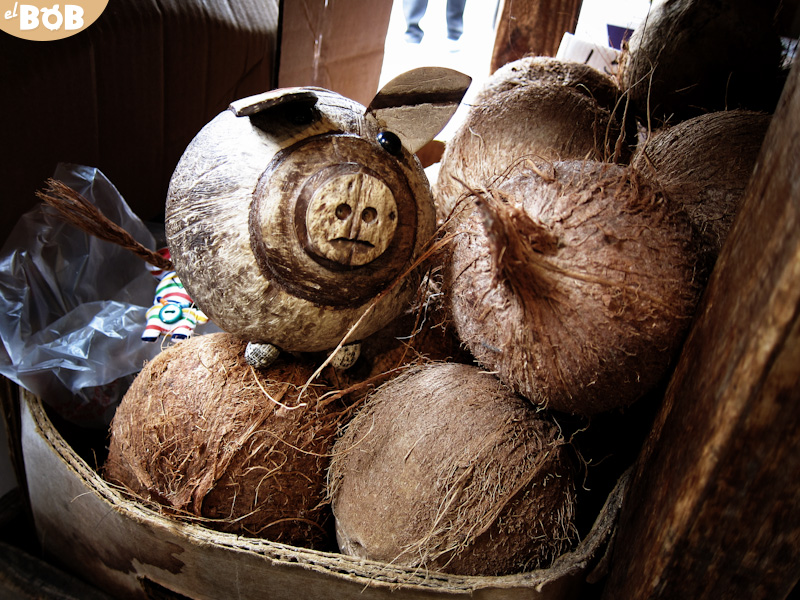 El Bob tries to blend in with the surroundings.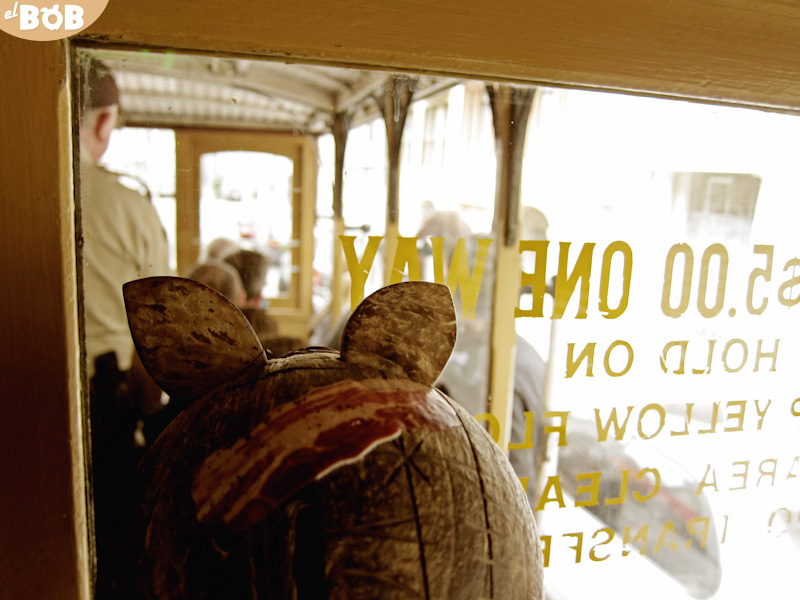 El Bob crammed in the trolley, not a fun experience.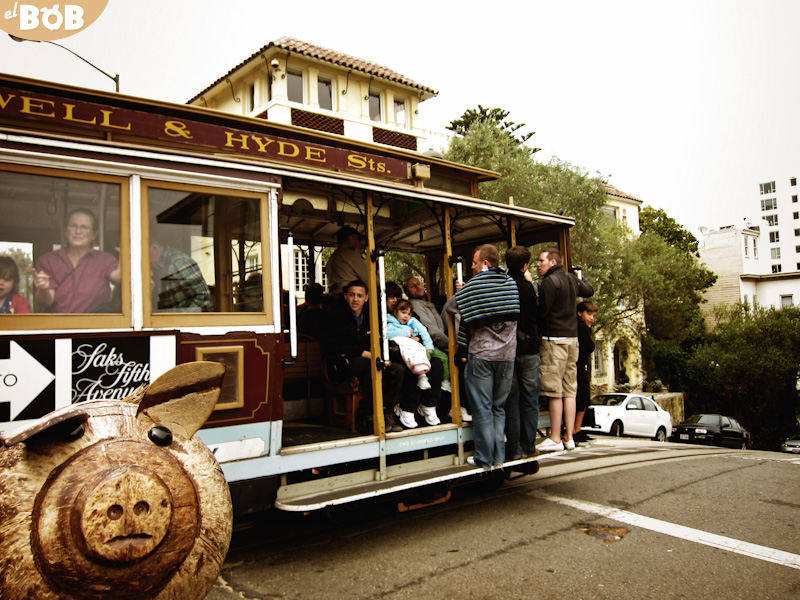 El Bob feels much better outside.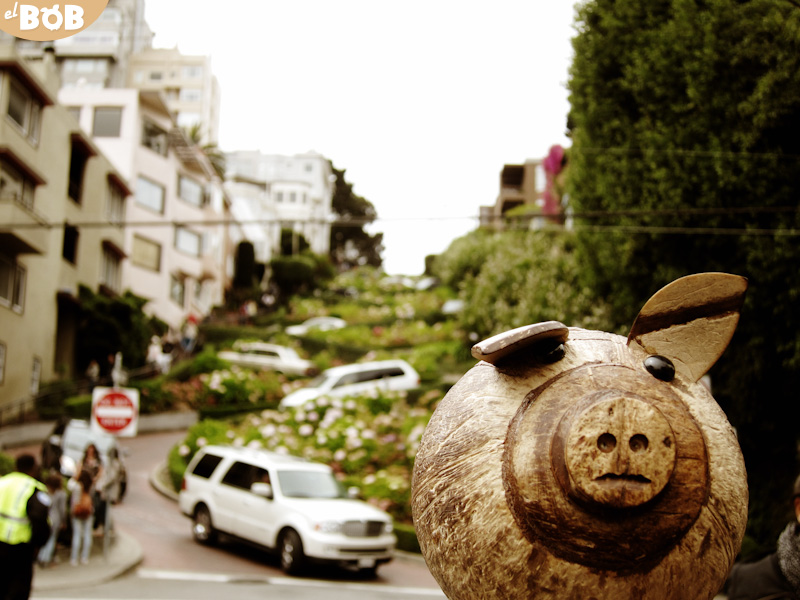 El Bob rolls down Lombard Street, the most crookedest street in America.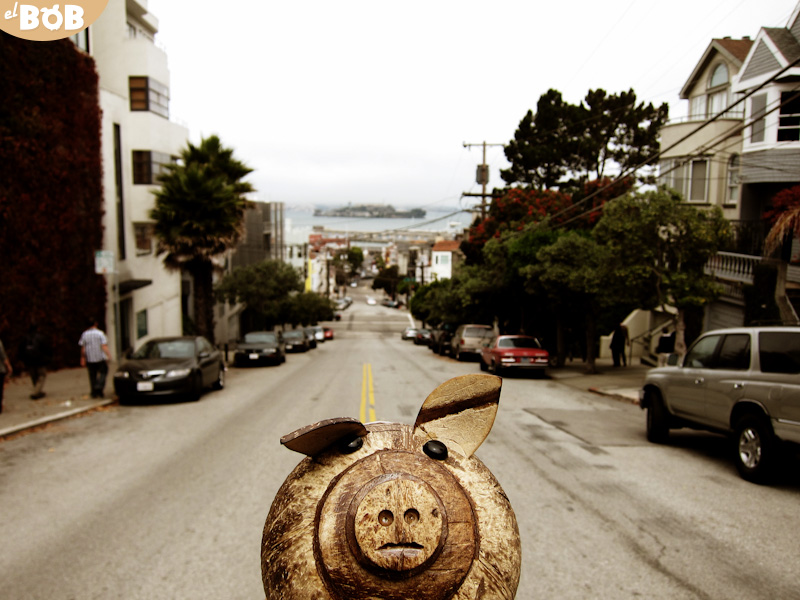 El Bob can see Alcatraz from here.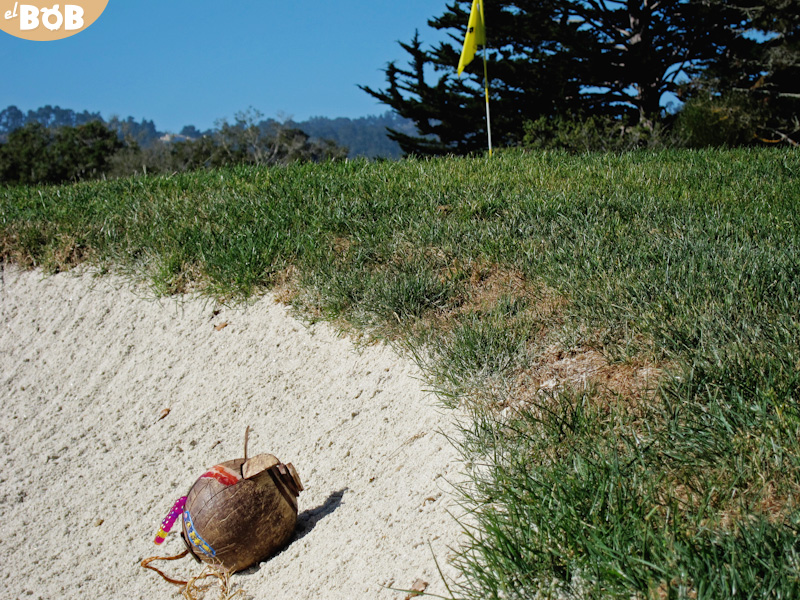 El Bob gets himself stuck in the sand trap.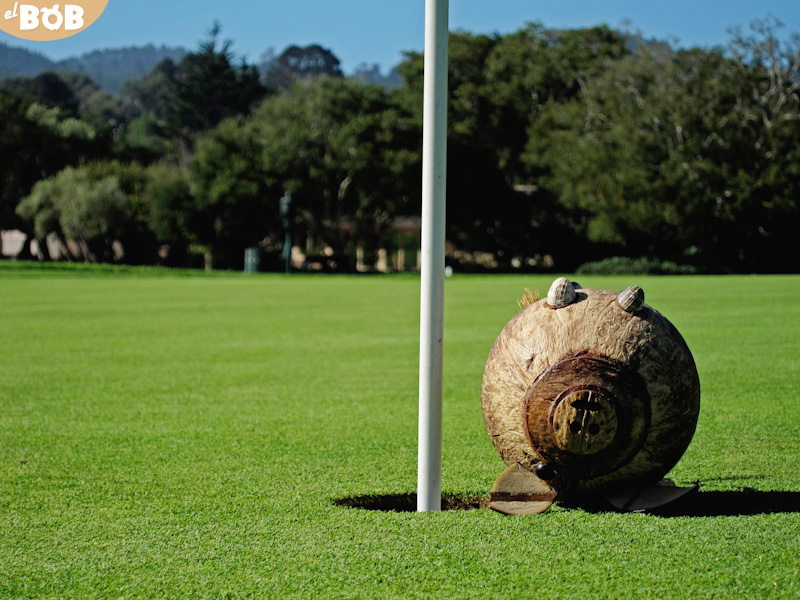 El Bob rolls on the greens of Pebble Beach.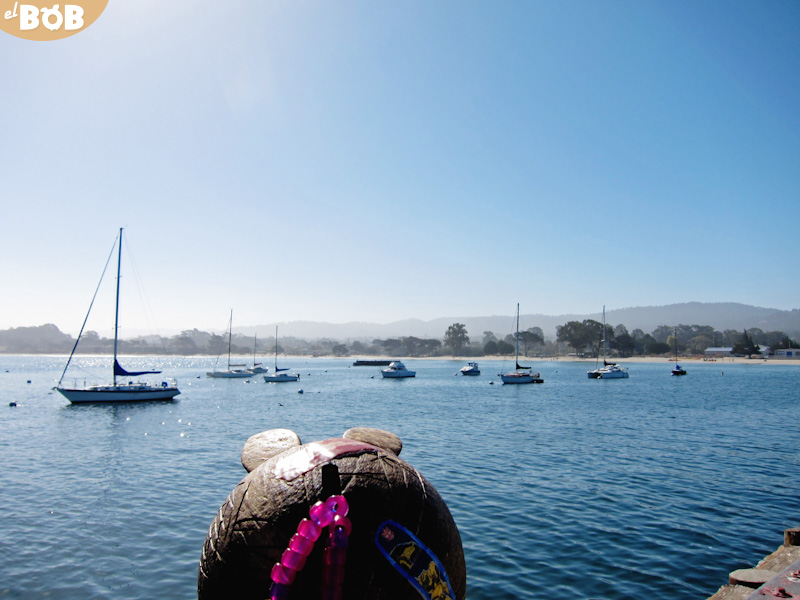 El Bob spends the last morning at the fisherman's wharf in Pebble Beach.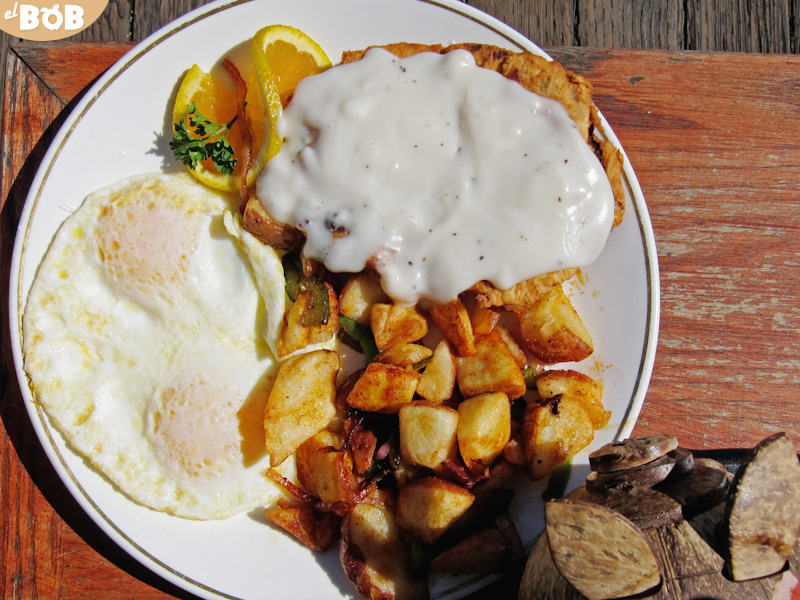 El Bob brunches on country fried steak.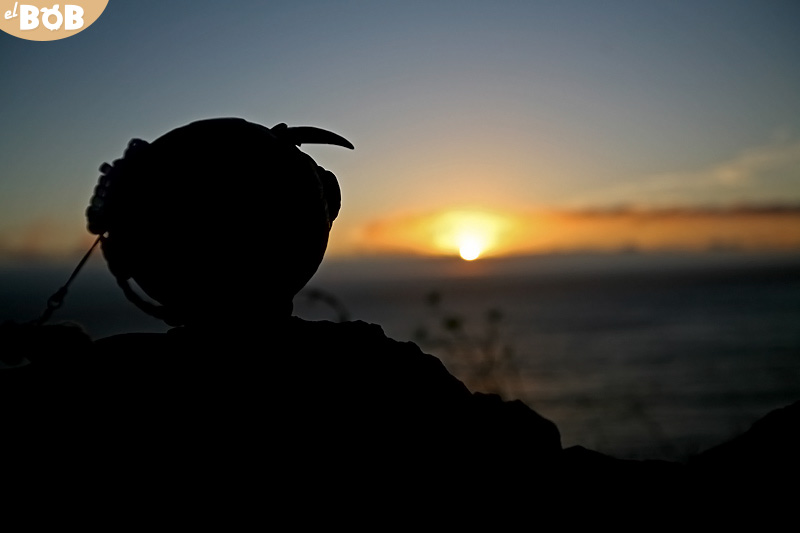 Goodbye California.