El Bob spends the morning in DUMBO, Brooklyn and walks across the bridge for the first time with all the tourists! There is always lots of colors to see in DUMBO and the place never looks exactly the same when you go back. One thing for sure, El Bob never leaves without making a new friend, even in New York!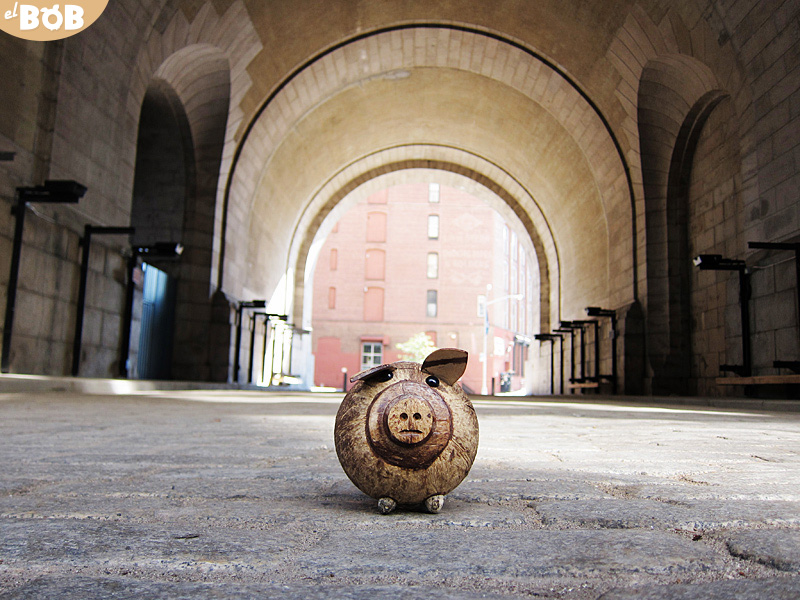 El Bob inside the "Plaza" which looks more like a tunnel than a plaza.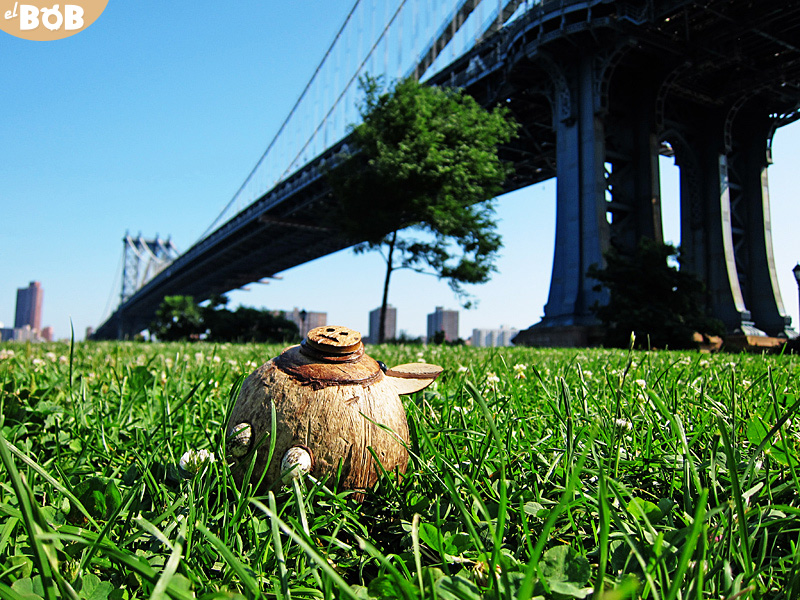 El Bob rolls around the Brooklyn grass by the Manhattan Bridge.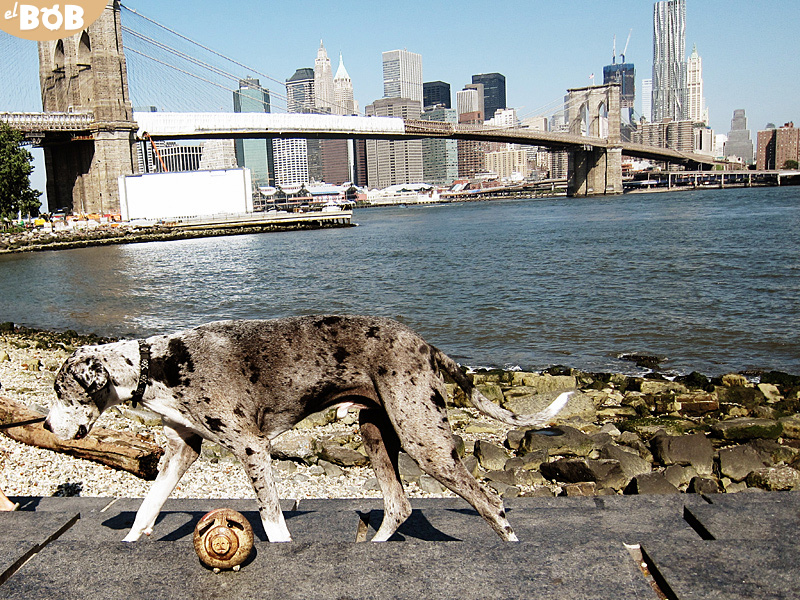 El Bob doesn't mind that this dog walked straight into his scenic shot.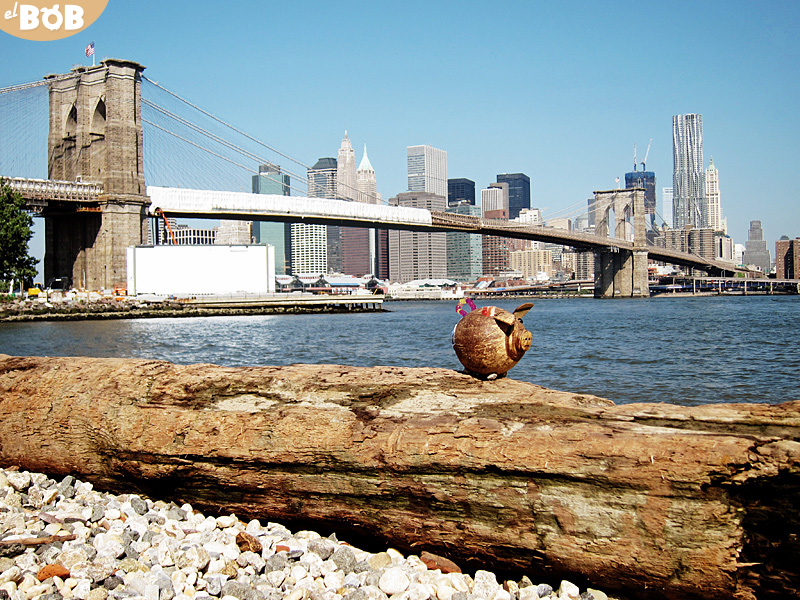 El Bob matching with his surroundings.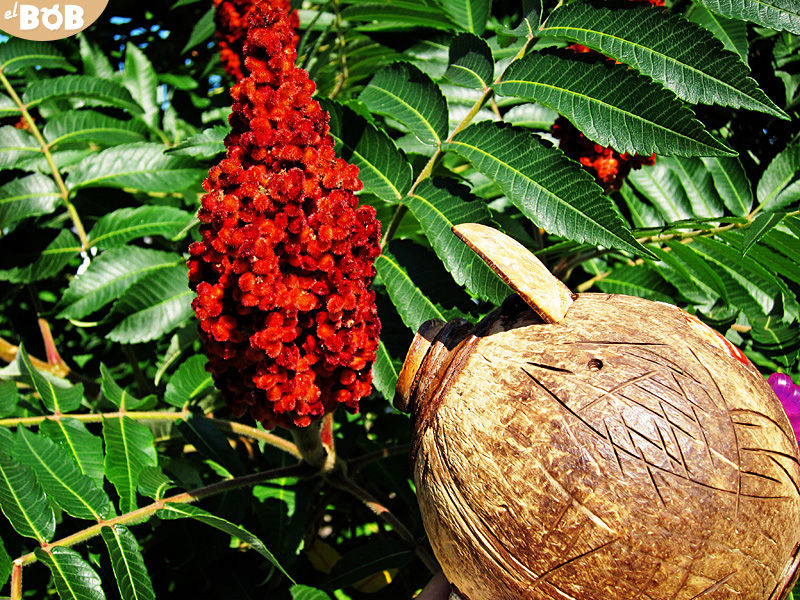 El Bob observes this fuzzy plant.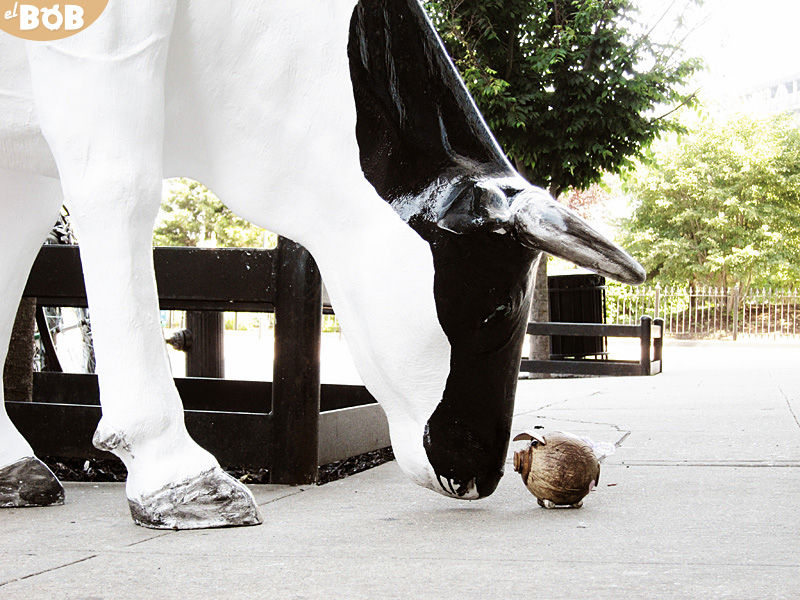 El Bob says "hi" to moo cow.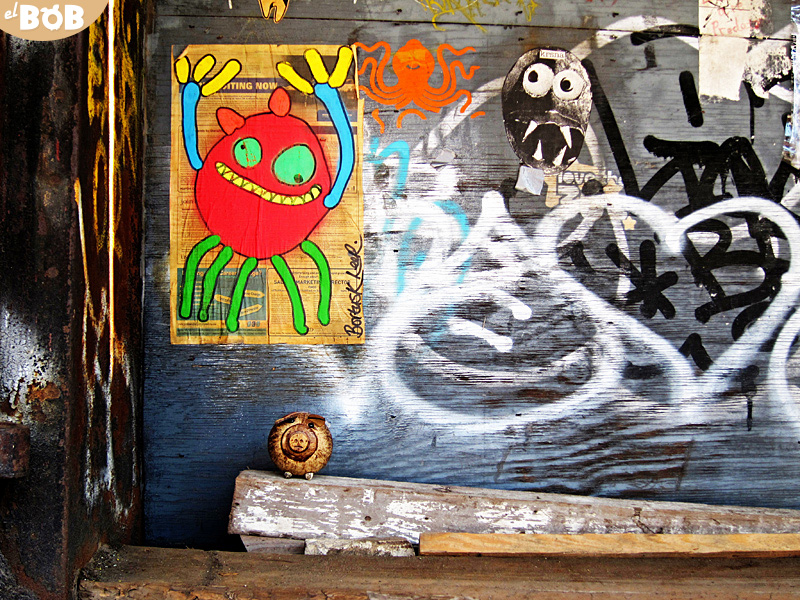 El Bob has squiggly friends too.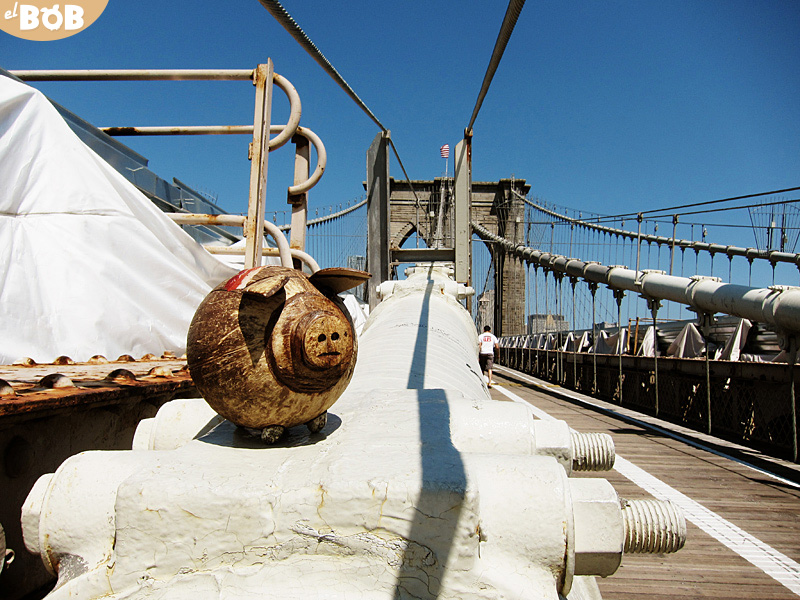 El Bob making his way up the Brooklyn Bridge.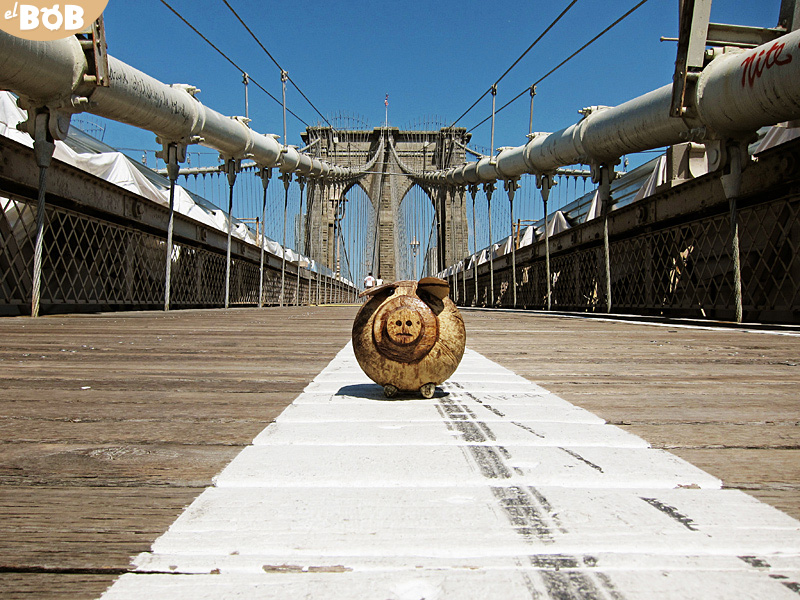 This is quite a long walk for short stubby feet.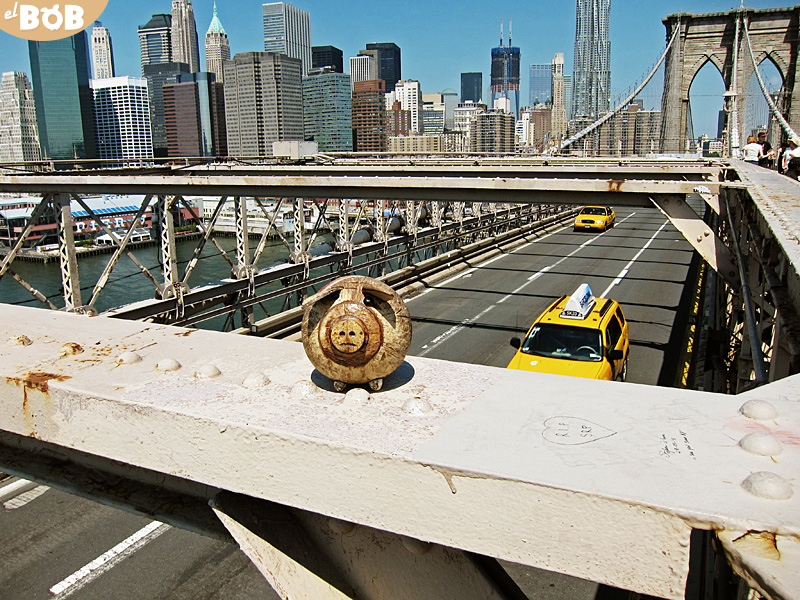 El Bob considers hitching a ride instead.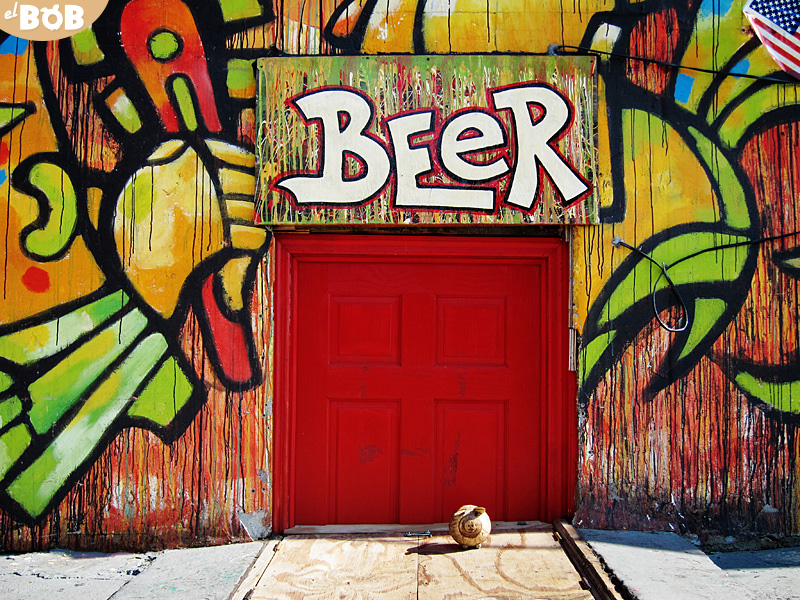 What better way to end a long walk than Mexican food at Pedro's? El Bob finds a short door.