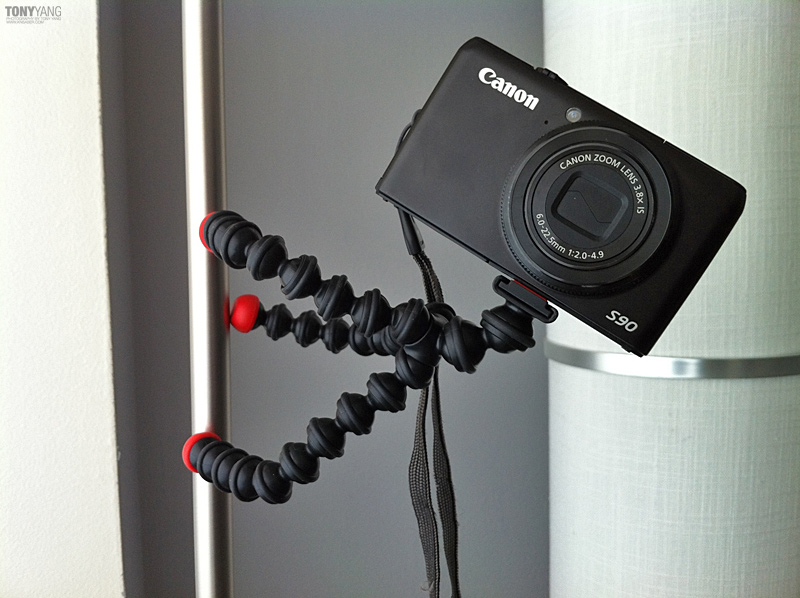 I just purchased the Joby GorillaPod Magnetic from Adorama and here's my initial impression/review of my new favorite accessory. I have tried a GorillaPod clone in the past and thought it was bad quality, which was why I never bothered trying out the original one. My first impression holding this tripod was how good the quality was. The legs are very sturdy and didn't feel loose like the clone I tried, none of the parts wobbled and no excess movement whatsoever. The magnetic version has neodymium magnets at the base of each leg which allows a strong magnetic bond to metal surfaces for more options on shooting. Just be careful not to place this tripod next to a portable hard drive or memory cards to be safe! The rubber feet is great for traction.
This pod also comes with a quick release clip, although my only complaint is the clip is extremely difficult to remove. Maybe it requires some wear and tear, or maybe I just got a bad batch.
Compared to the Sony desktop tripod I've been using, it blows it out of the water. I've been very annoyed with my Sony tripod as the ball head doesn't stay tight, and the legs slip all over the place. I will never go back to a regular mini tripod. The extreme flexibility of the GorillaPod makes a ball head useless.
El Bob gives this a 5 out of 5 coconuts! I can't wait for the next trip with El Bob!