This is the first of a two part blog post on our trip to Taiwan in January of 2018. We decided last minute to purchase flights because the tickets were under $500 per person round trip! Unlike our previous Taiwan adventure, we decided to rely on public transportation and not rent a car like we usually do. Using public transportation required staying within the city, and we really enjoyed using the High Speed Rail, Metro and U-Bike rentals. Instead of sightseeing on this trip, it would be centered around food exploration.
Another difference this trip would be Olya taking the photos with the Olympus EM-5 Mark II while I filmed with a GoPro and my new Zhiyun Smooth Q gimbal. Our equipment was much lighter this time and easier to explore without a car. I filmed Olya eating every single meal in the two weeks here.
While Japan and Taiwan uses the same High Speed Rail company for ticket sales, we decided to buy each trip individually when we arrive at the station and did not run into any issues. It was easier to buy it last minute and allow our itinerary to be flexible. We also love booking our accommodations from Hotels.com last minute to stay flexible and also get deals on last minute bookings.
I always get excited about the free breakfast included with almost all hotels, specifically for the congee and assorted topping selections. This trip was our first time hitting up Shilin Night Market, our favorites being scallion pancake with egg and shredded roast pork, and diced grilled king oyster mushrooms seasoned with a splendid mix of seasonings finished with lime juice which gave it a nice kick. While I've slowly become more of a coffee snob over the years, I was surprised to have some of the best coffee my mouth has ever sipped here in Taiwan. Ever since I've been back home I have been trying to find any cup that would satisfy the same taste buds with no luck.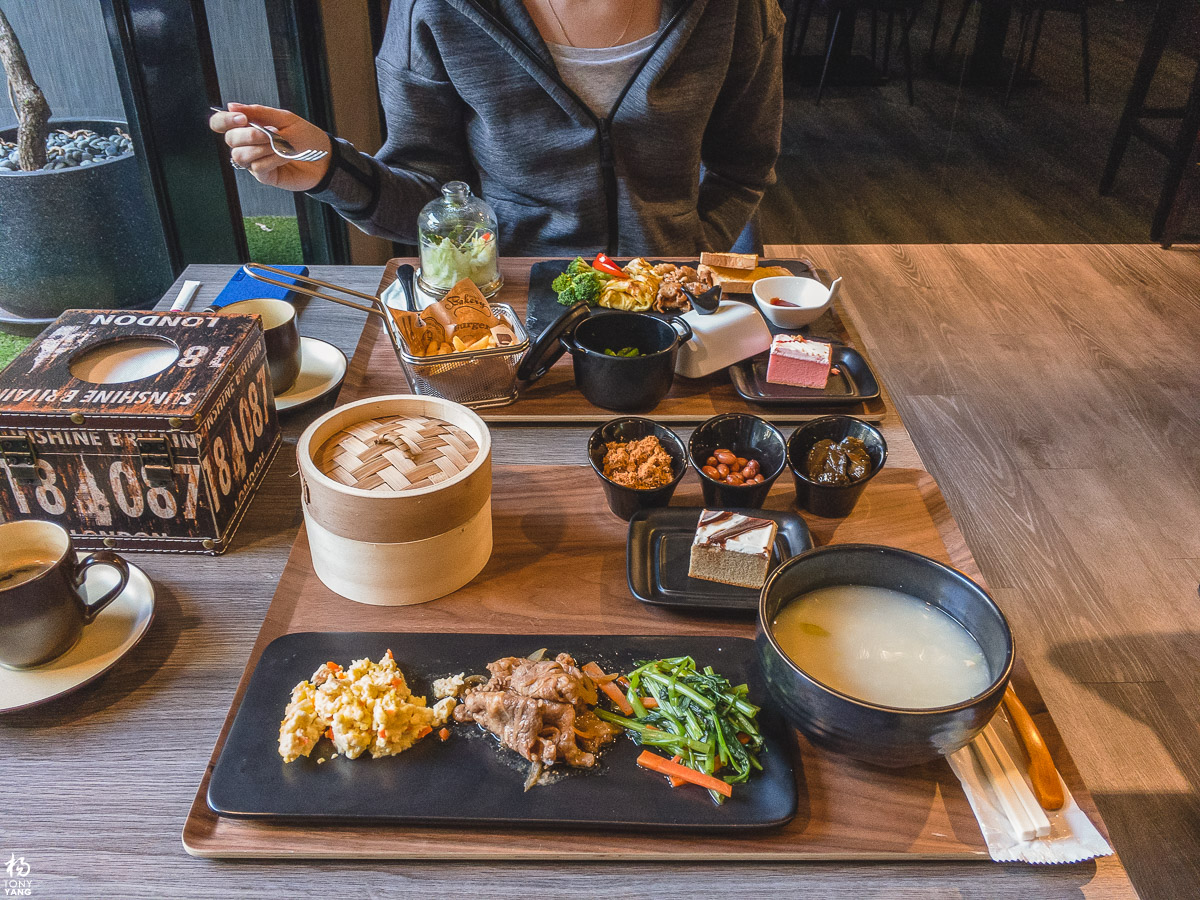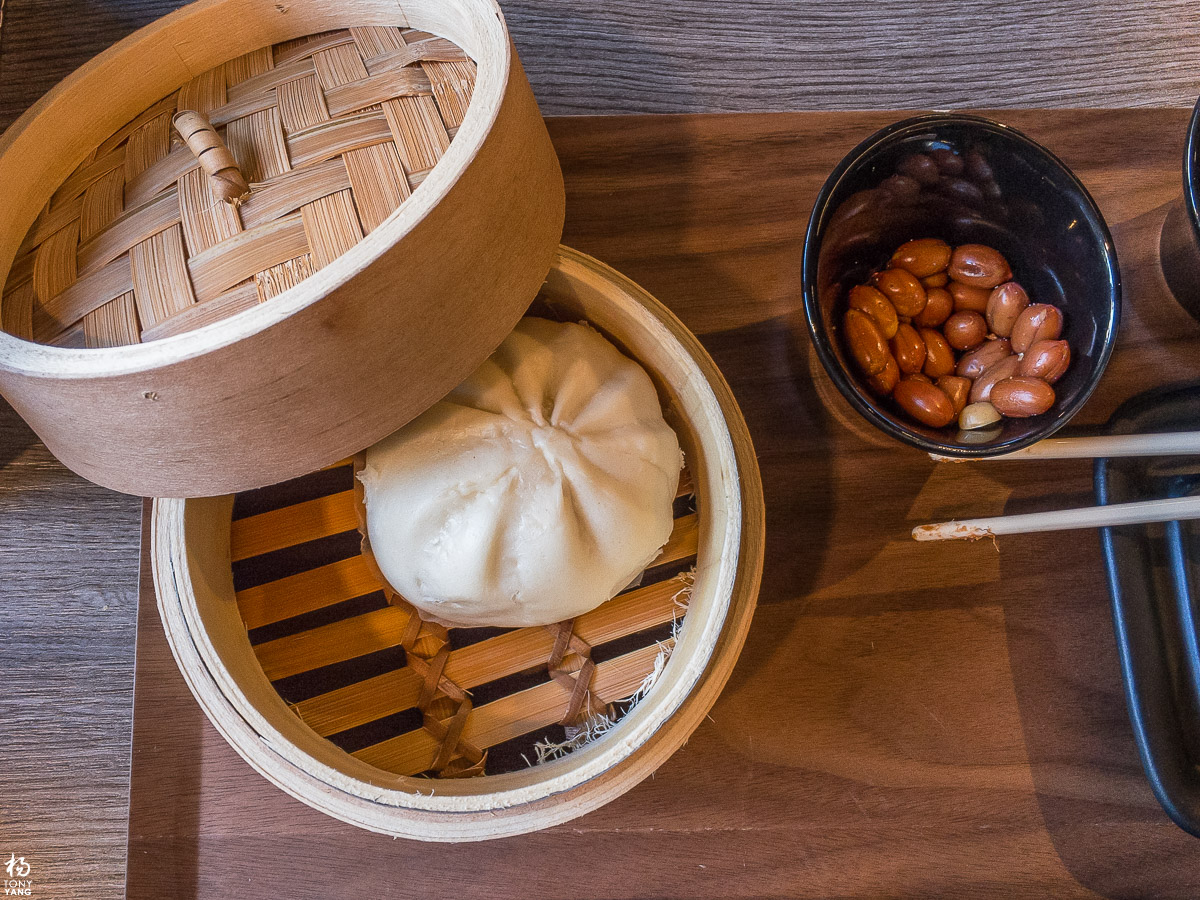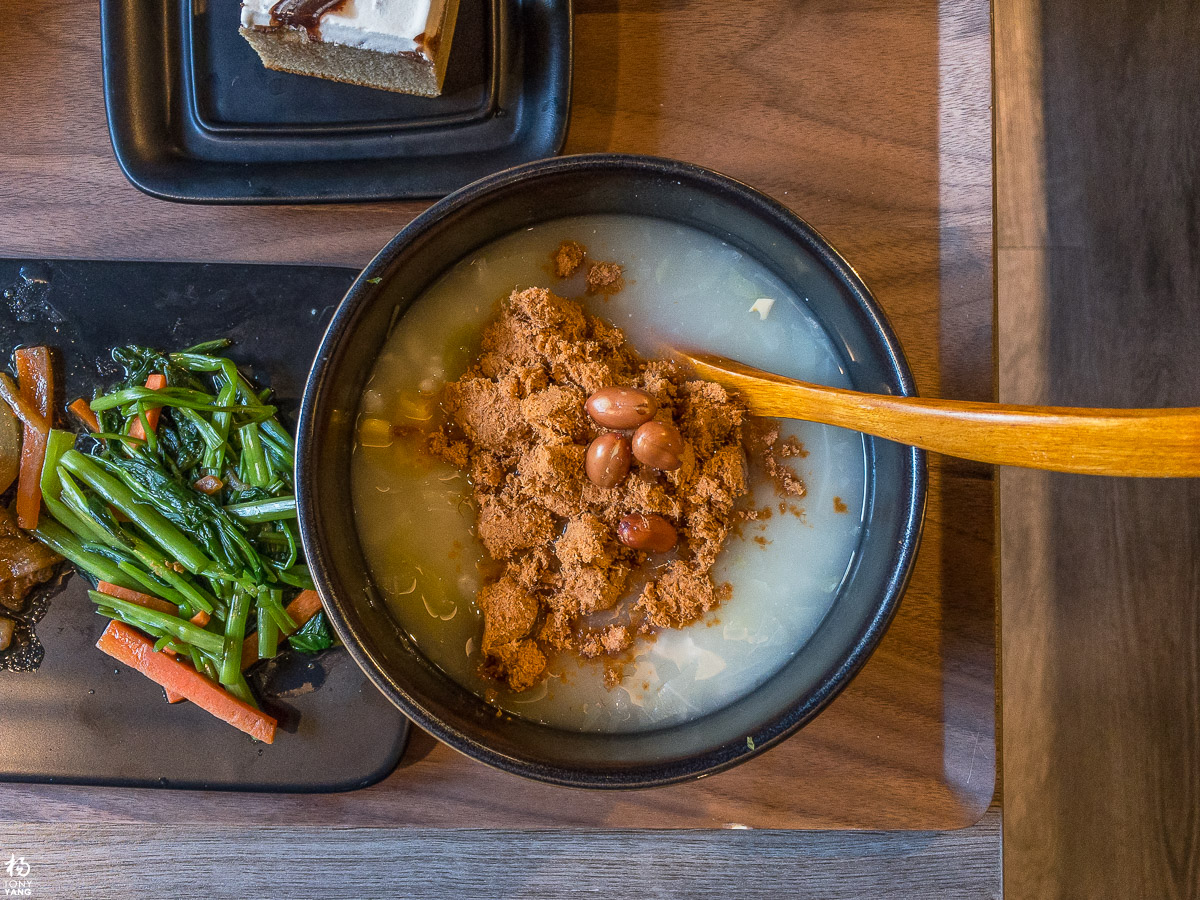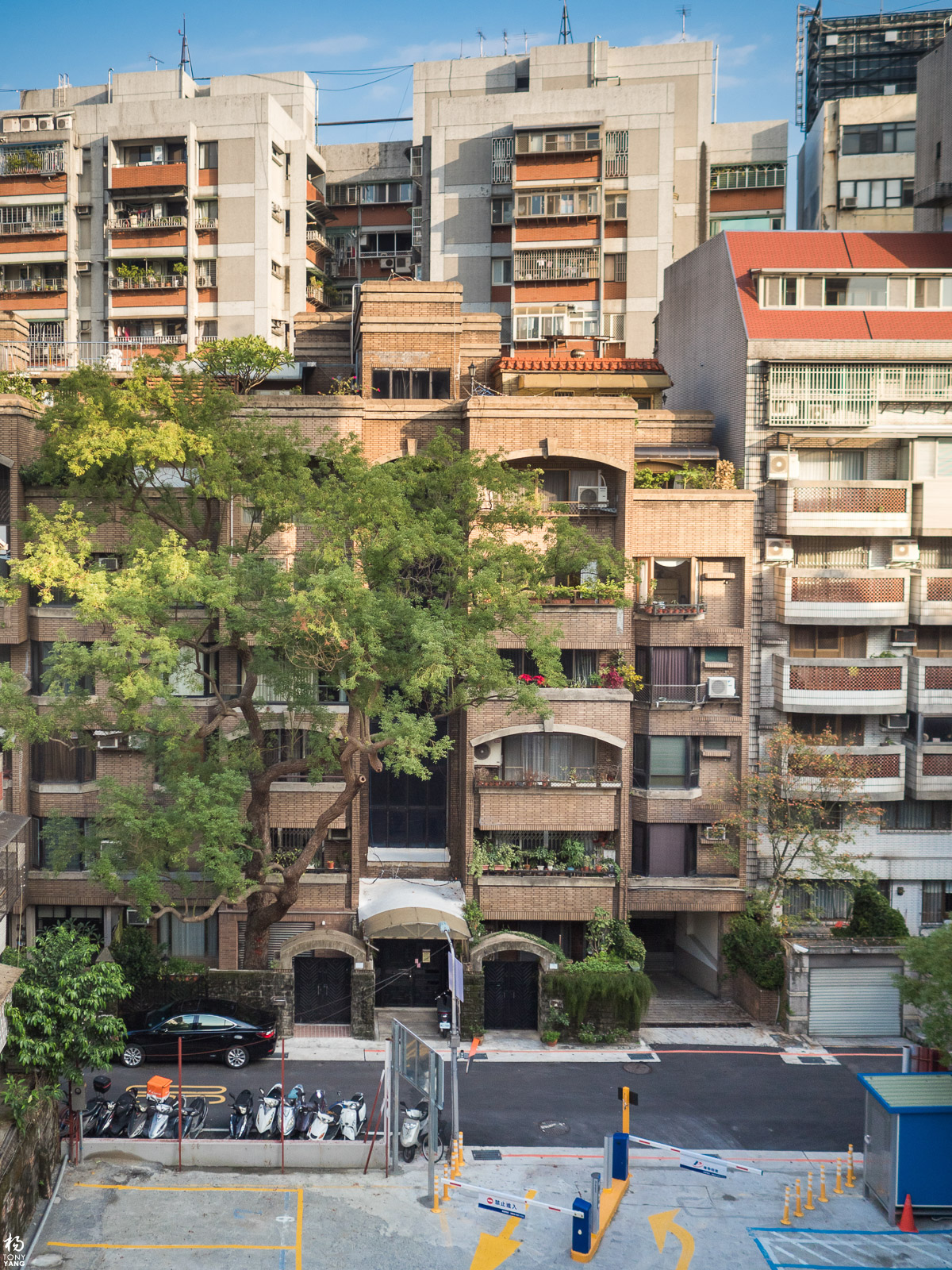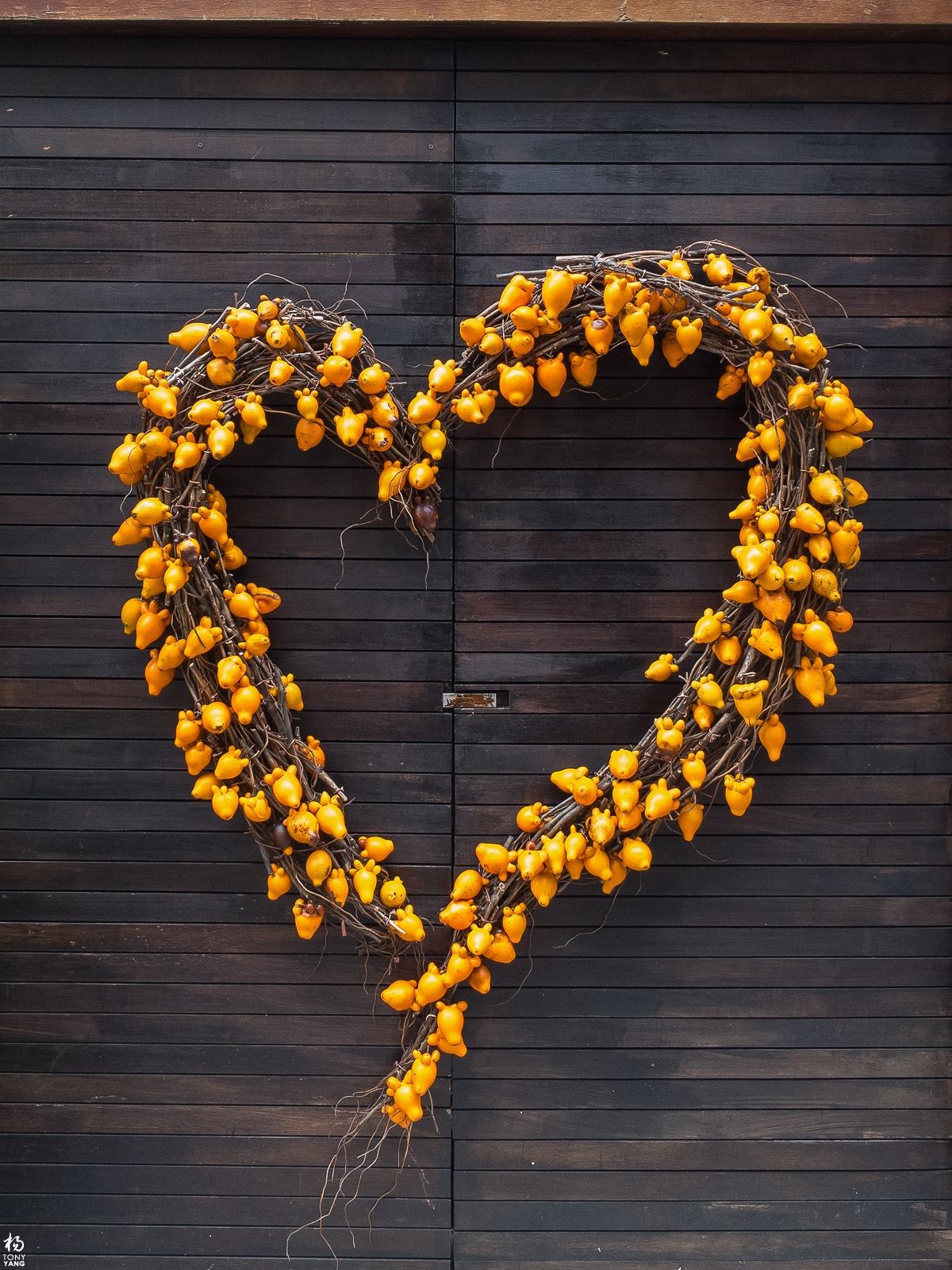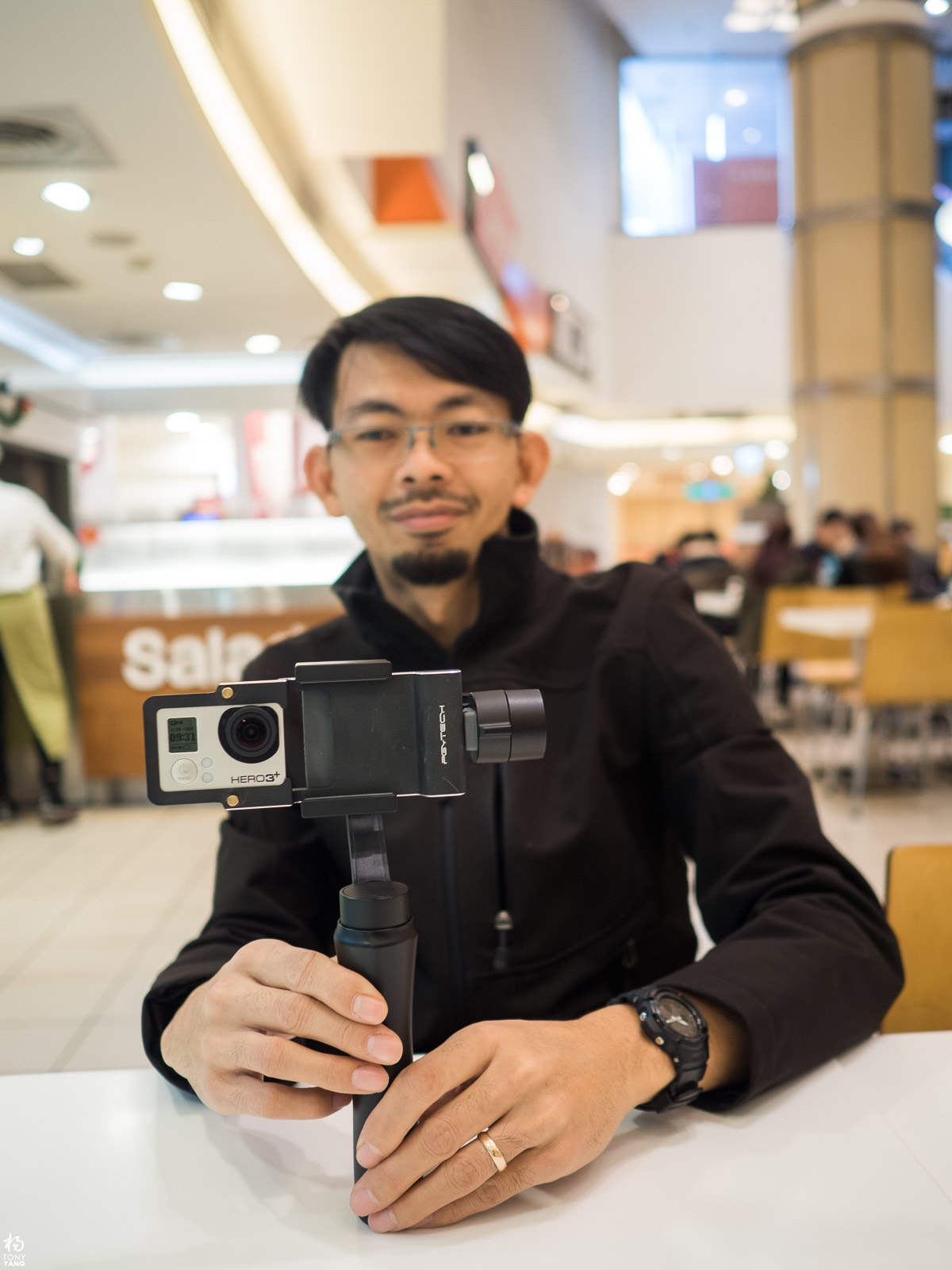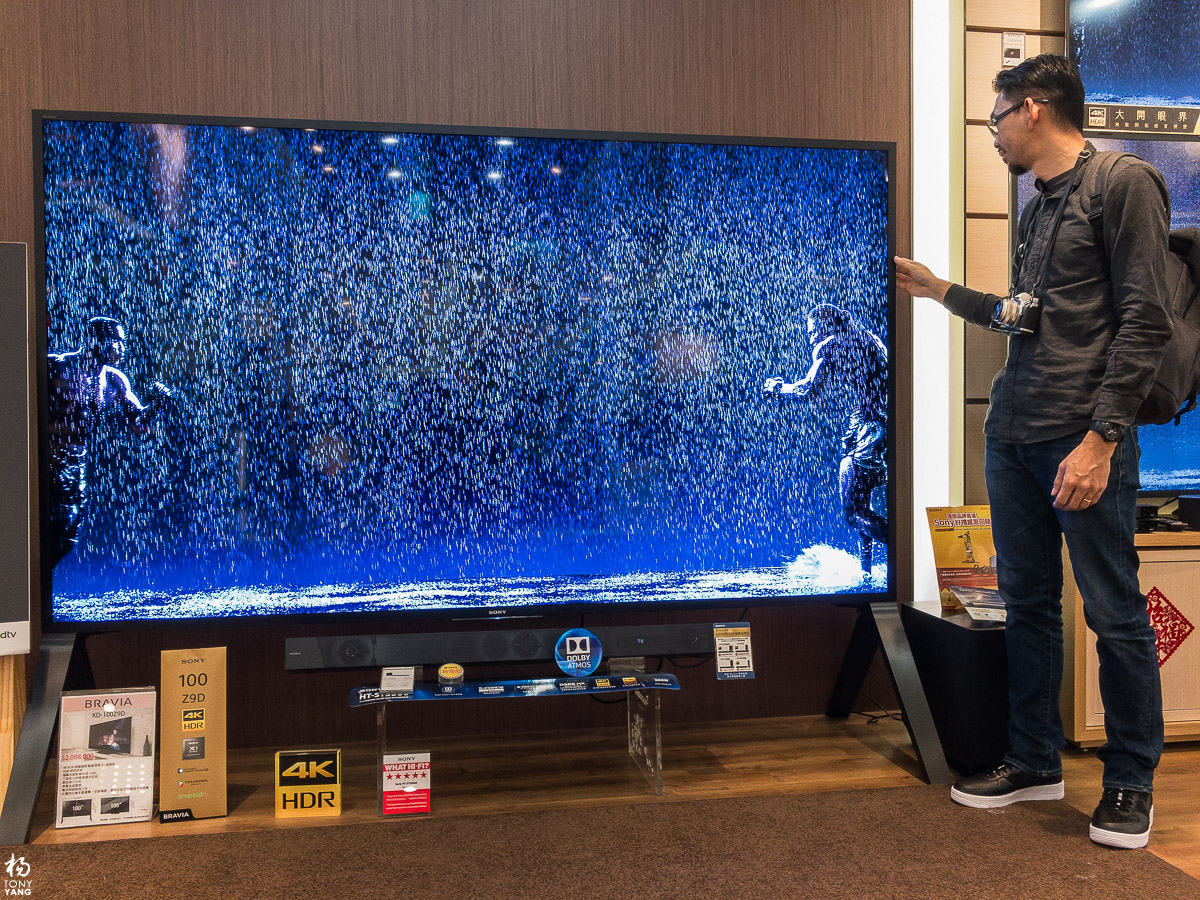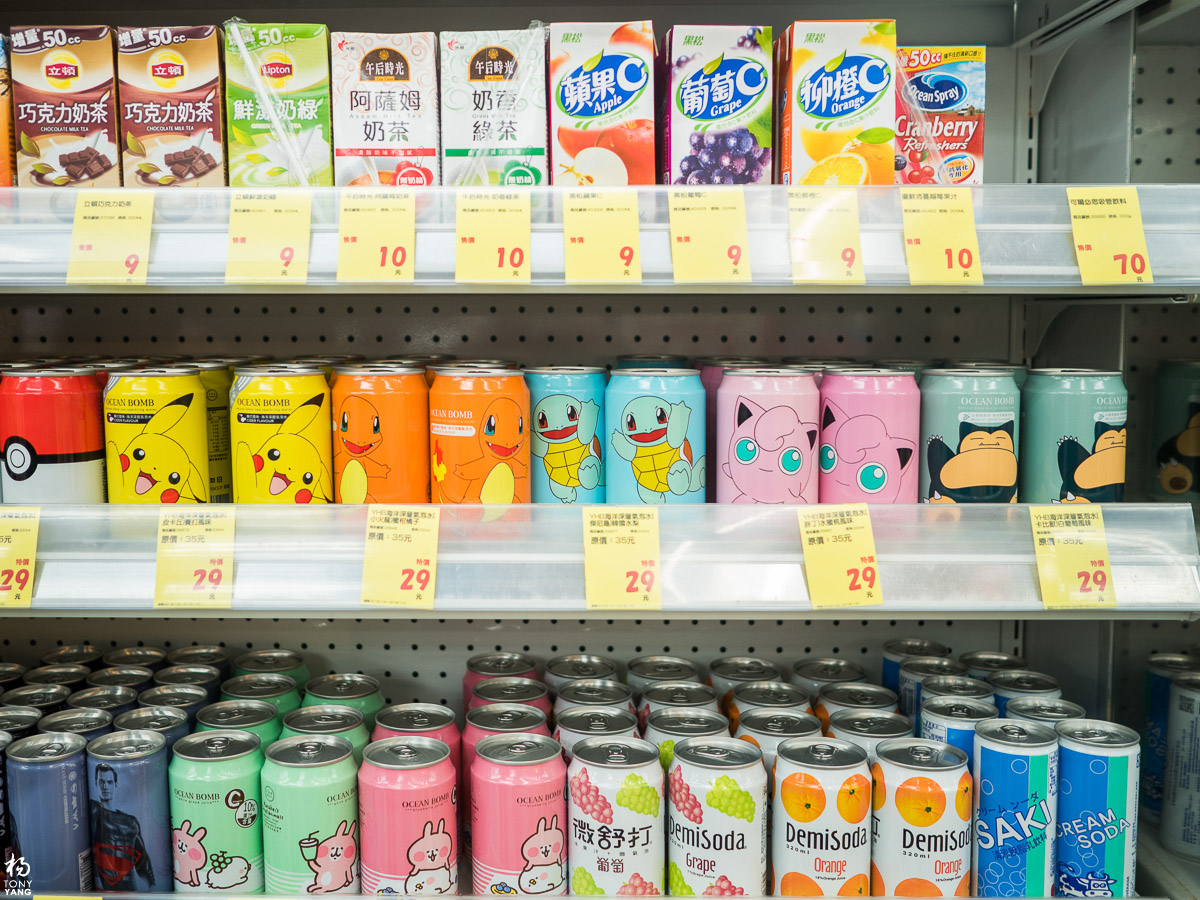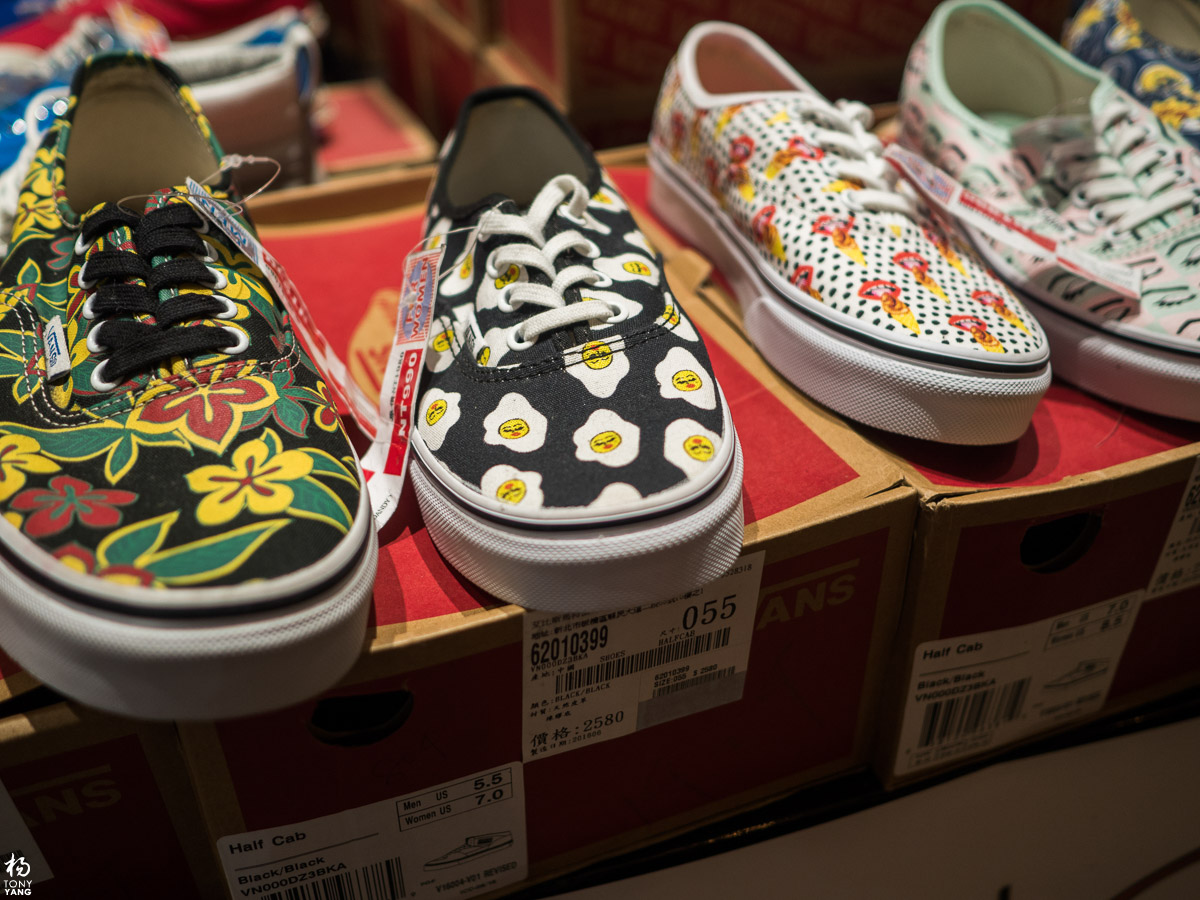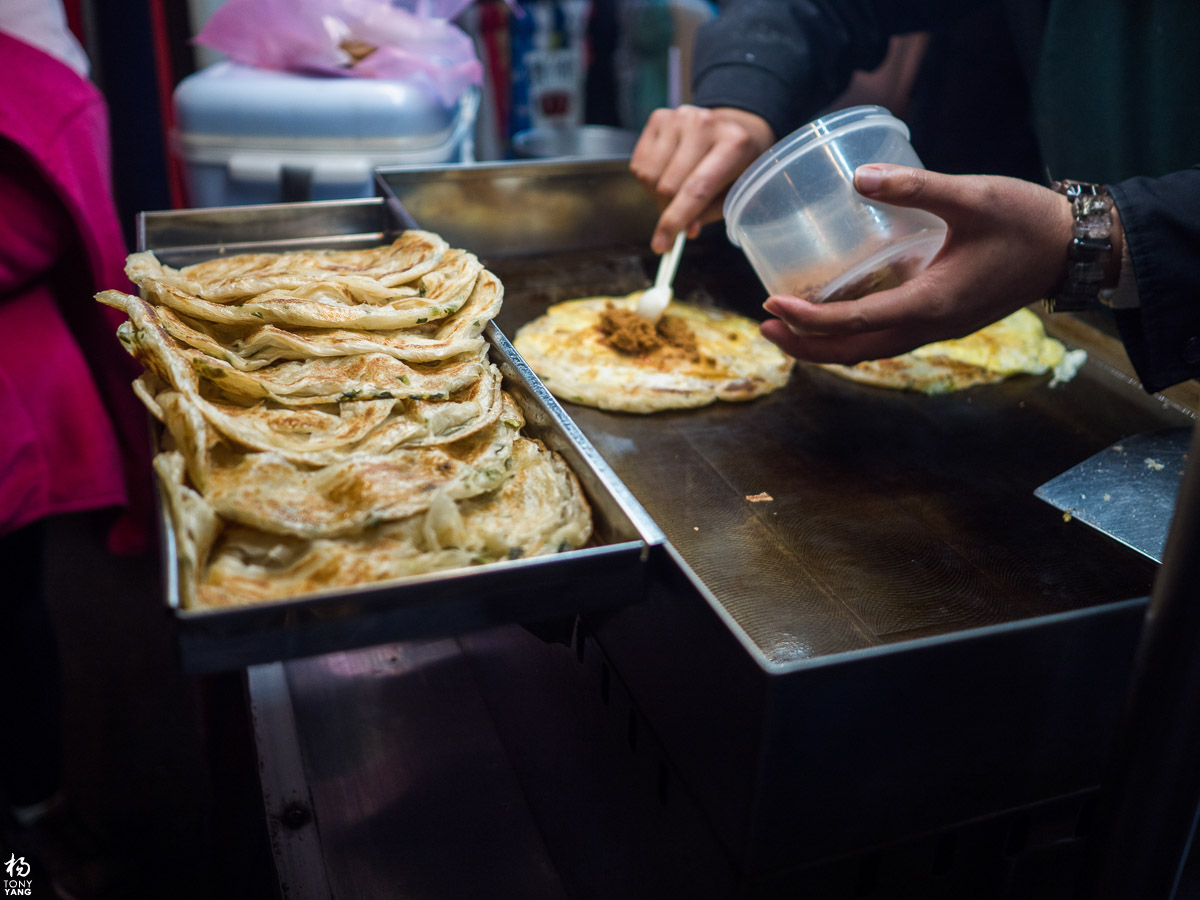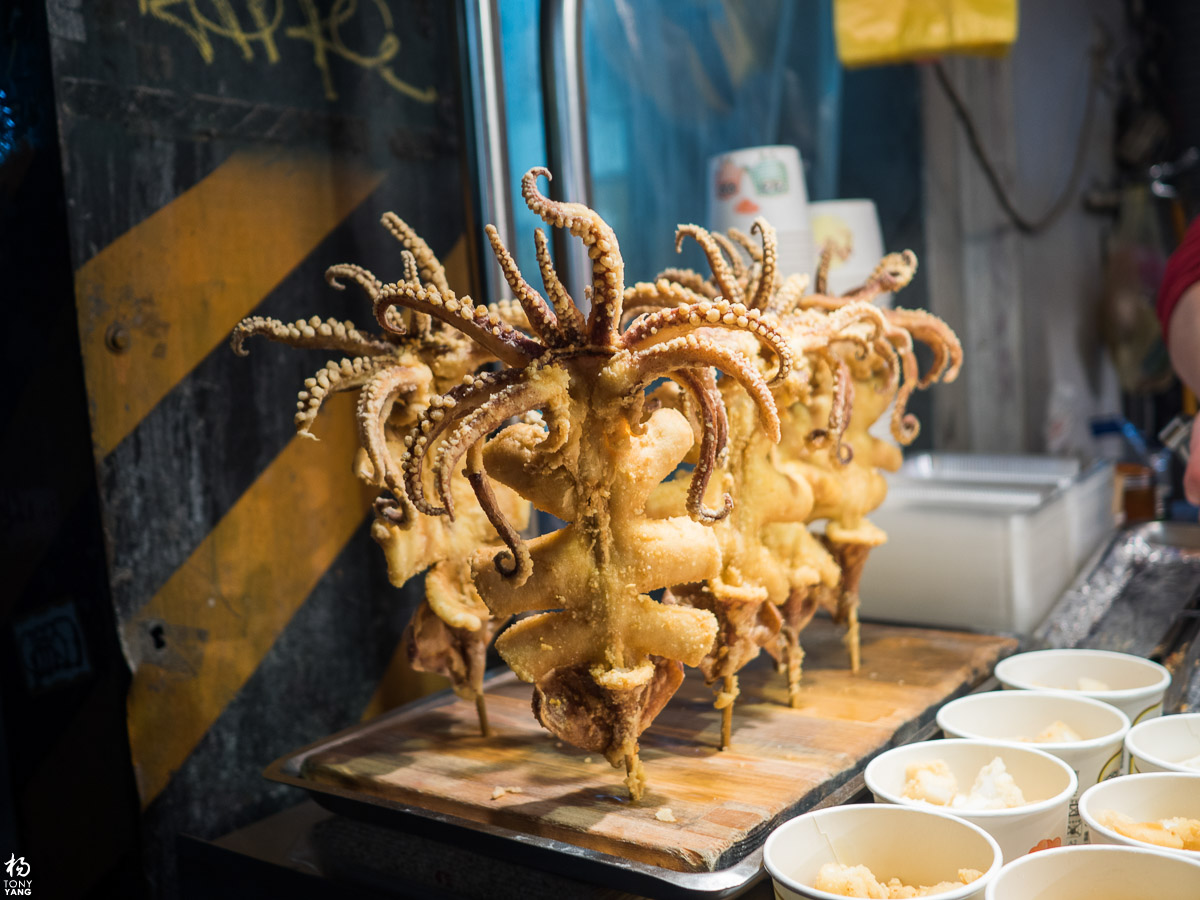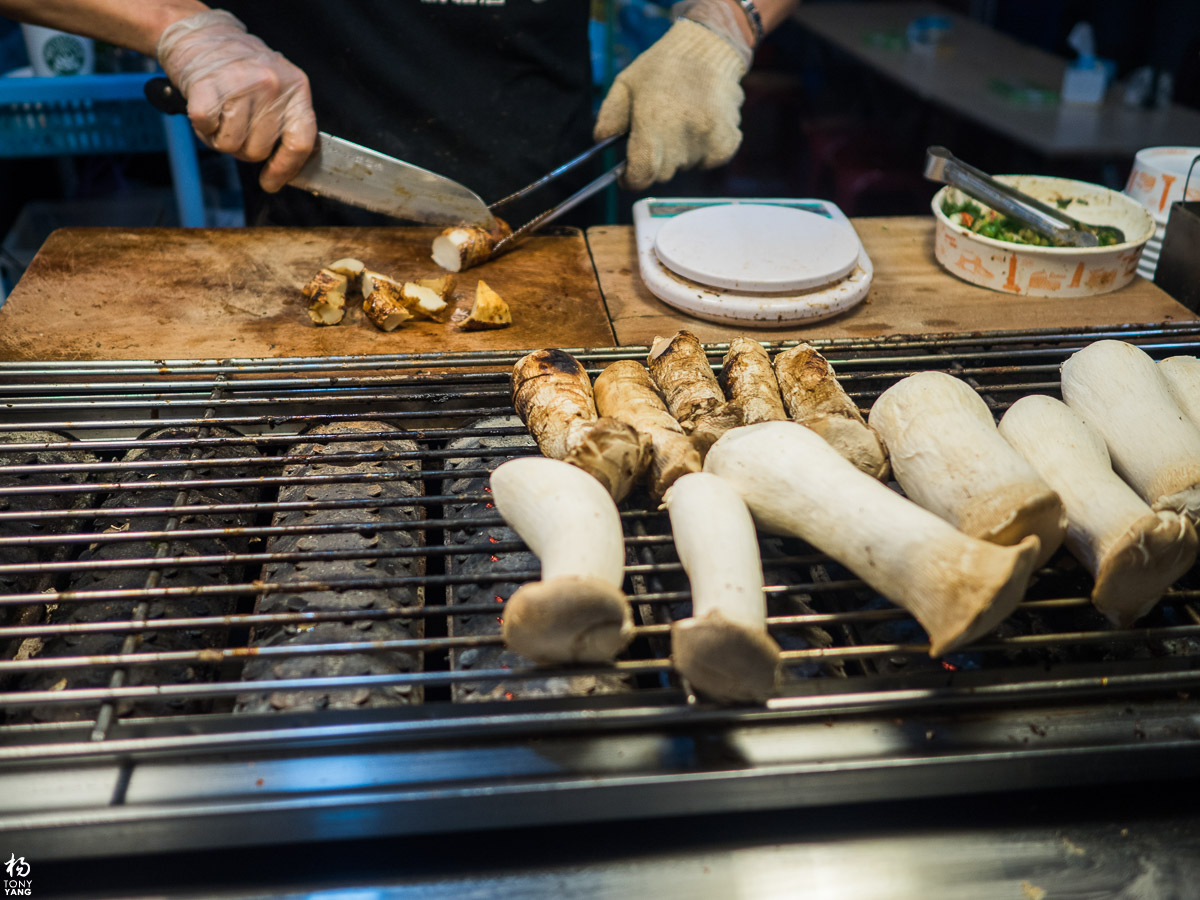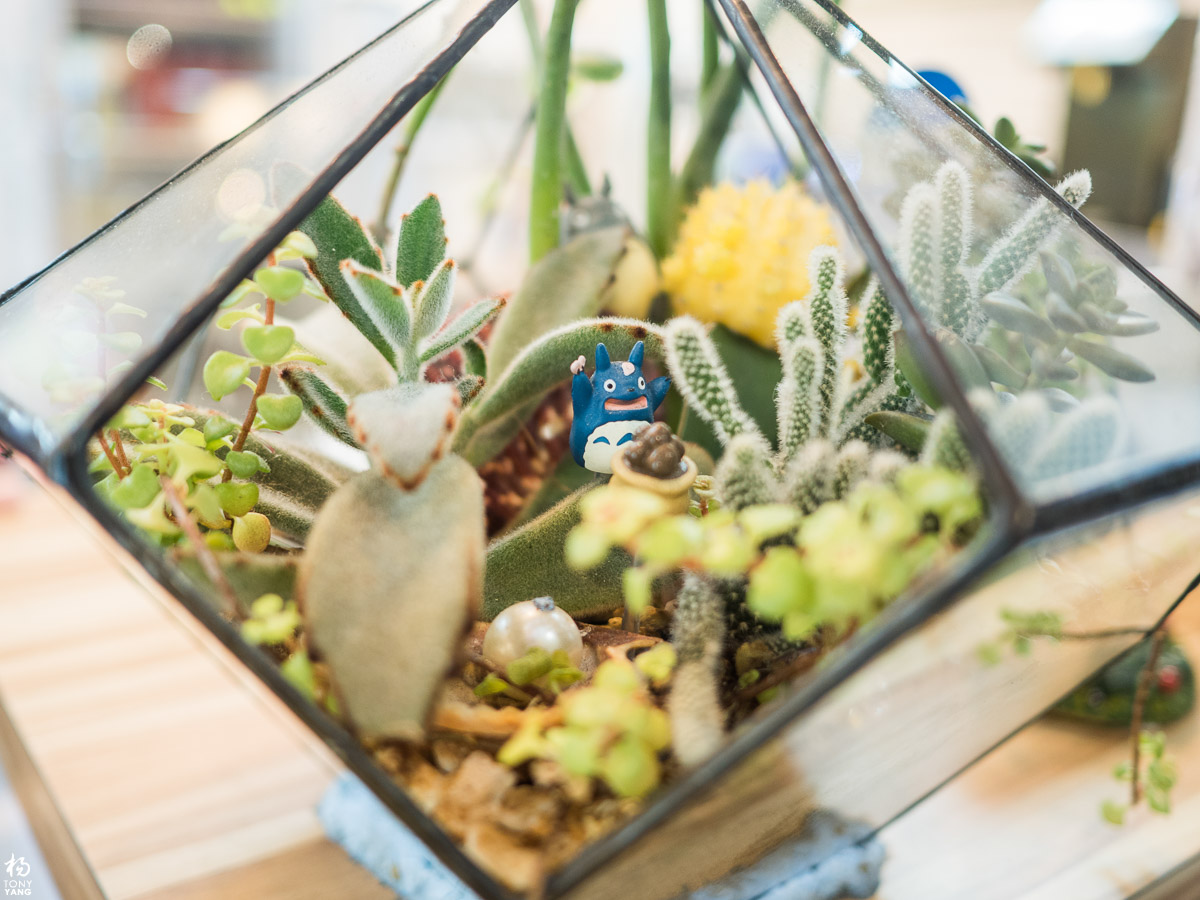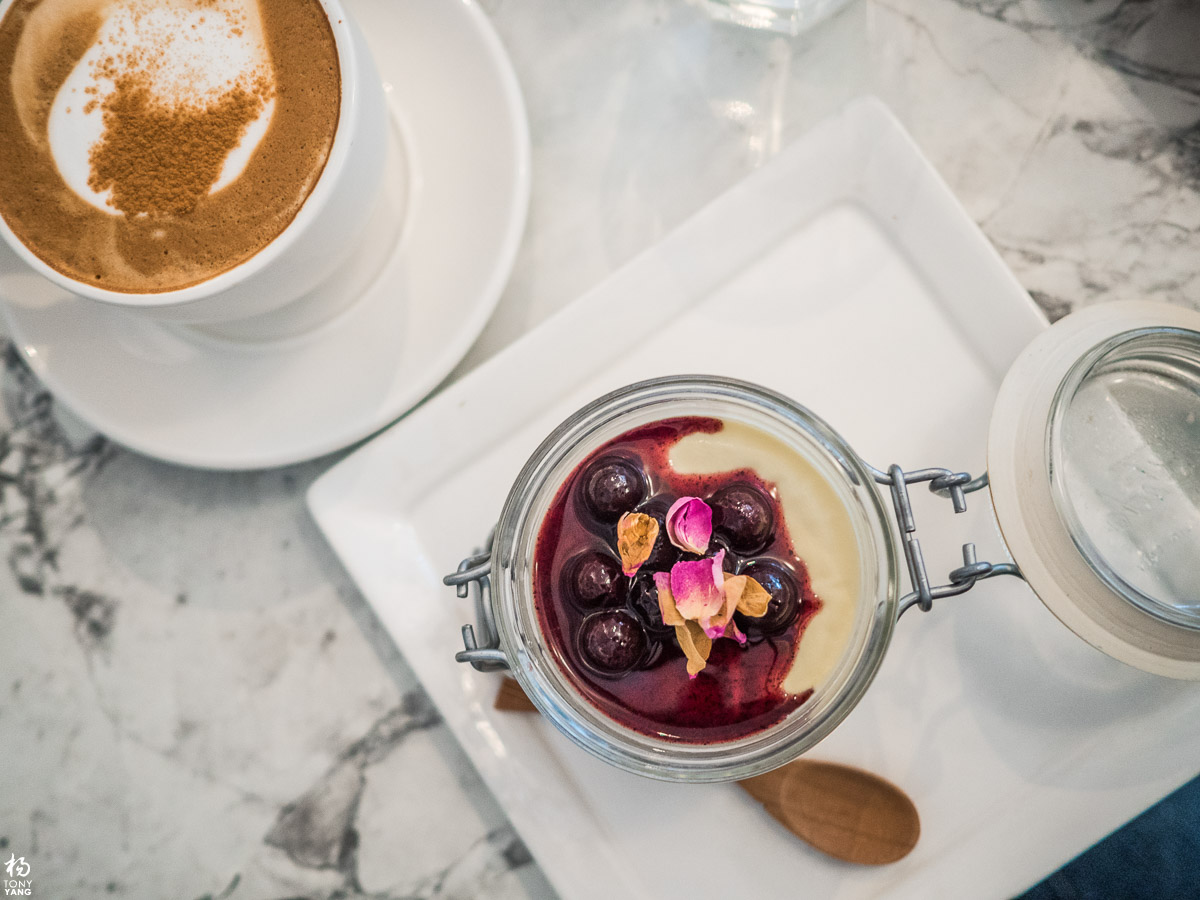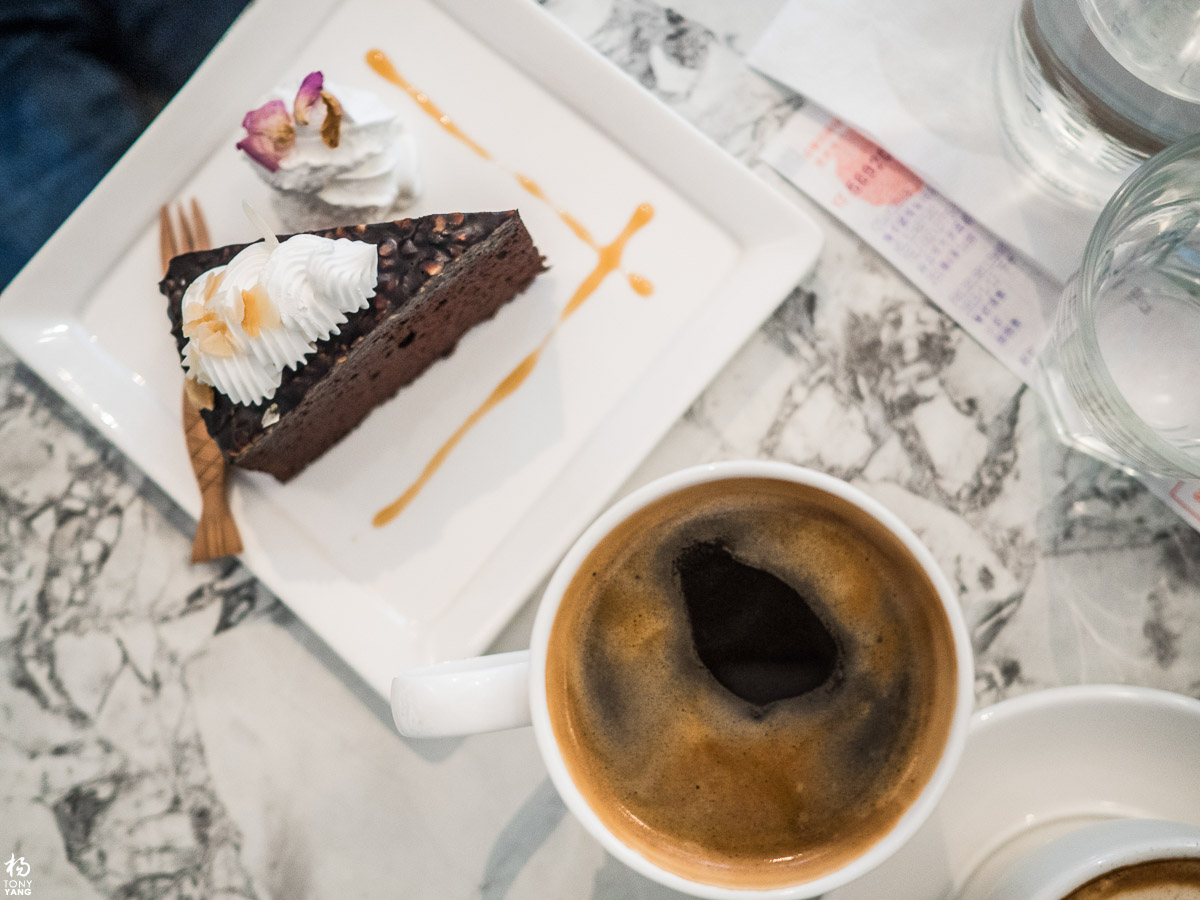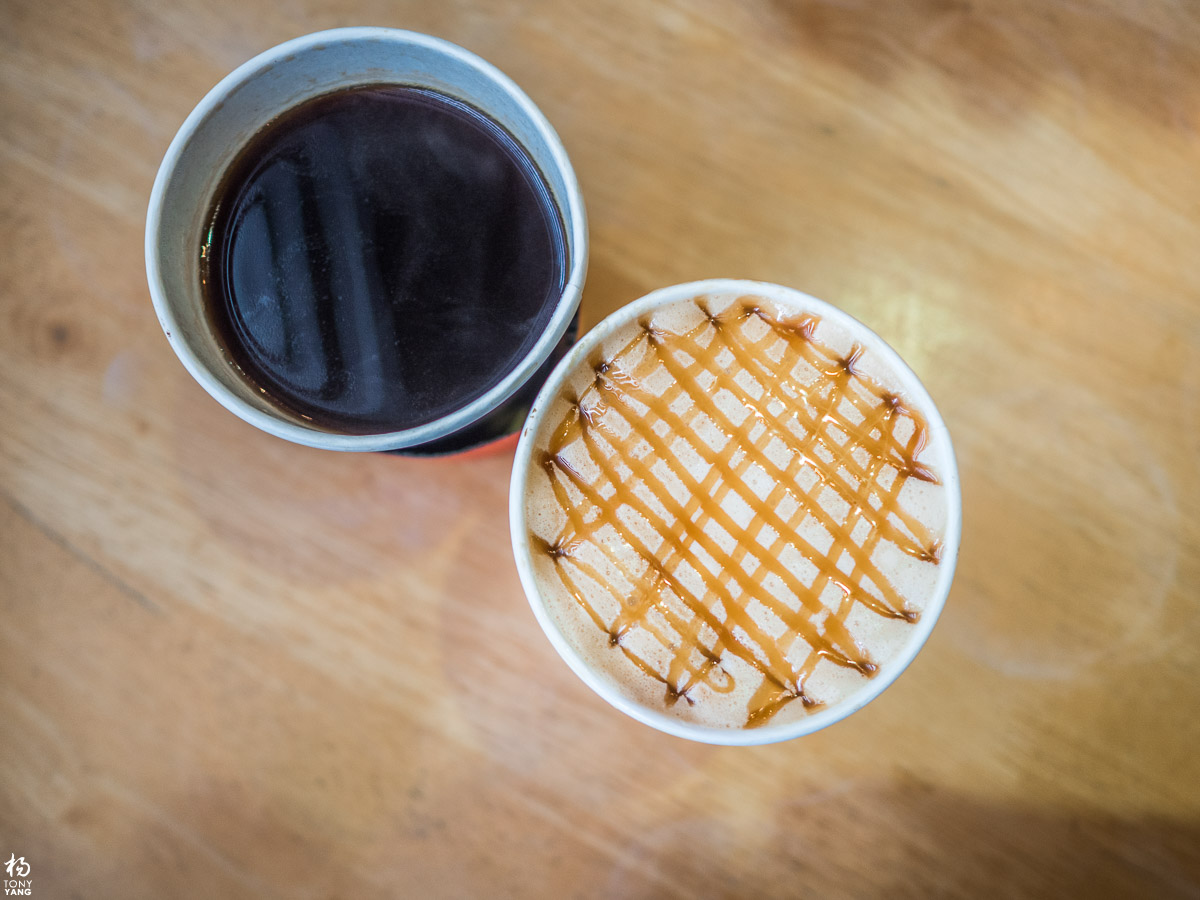 Our hotel was a short walk from the National Chiang Kai-shek Memorial Hall, so after grabbing more coffee, we went off to visit this jolly old man sitting on his chair. Yes, we also had some pizza in Taiwan, sometimes you just gravitate to something familiar when you're jet lagged and starving. We love visiting bakeries for either sweets, savory, or just coffee, I spotted this beautiful mooncake shaped in pear painted with gold foil and I knew I had to try it. It was one of the best mooncakes I've ever had from La Palette.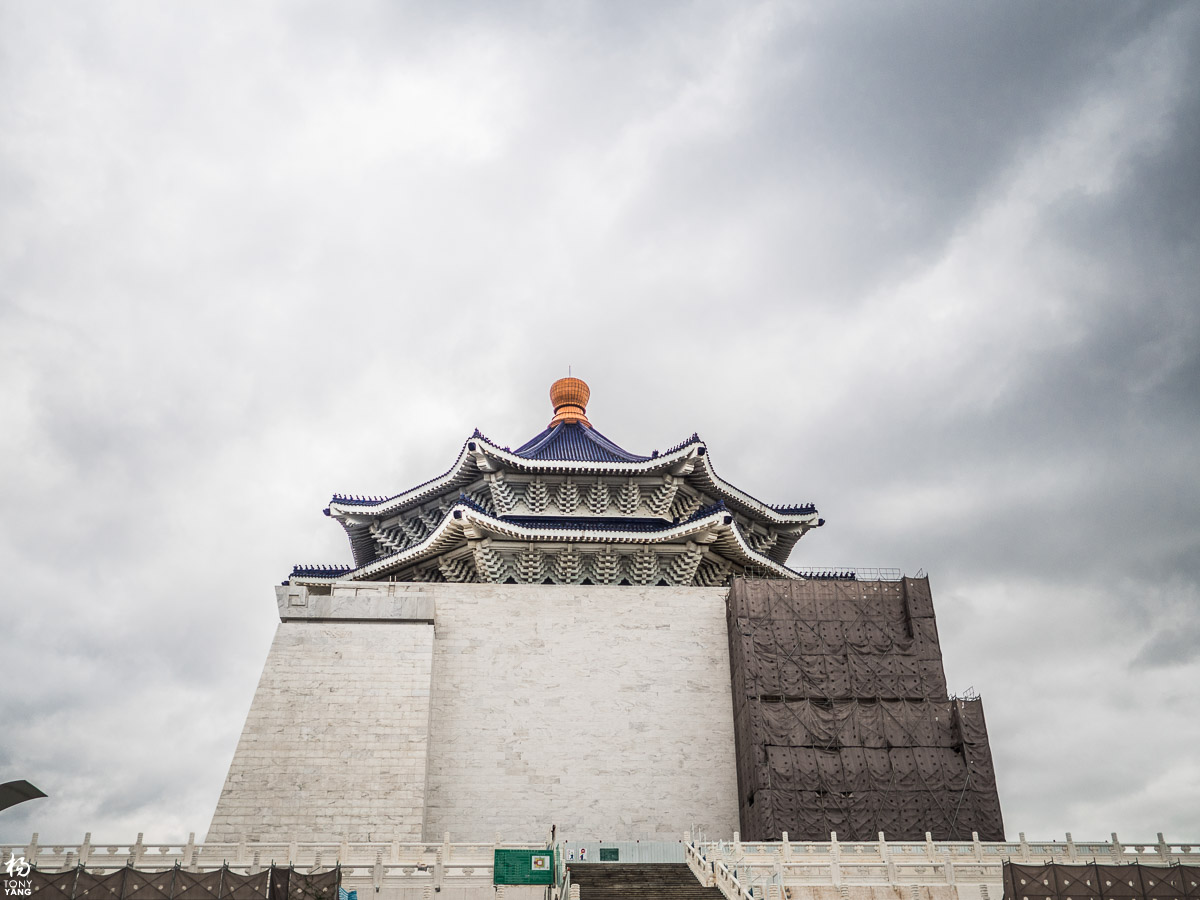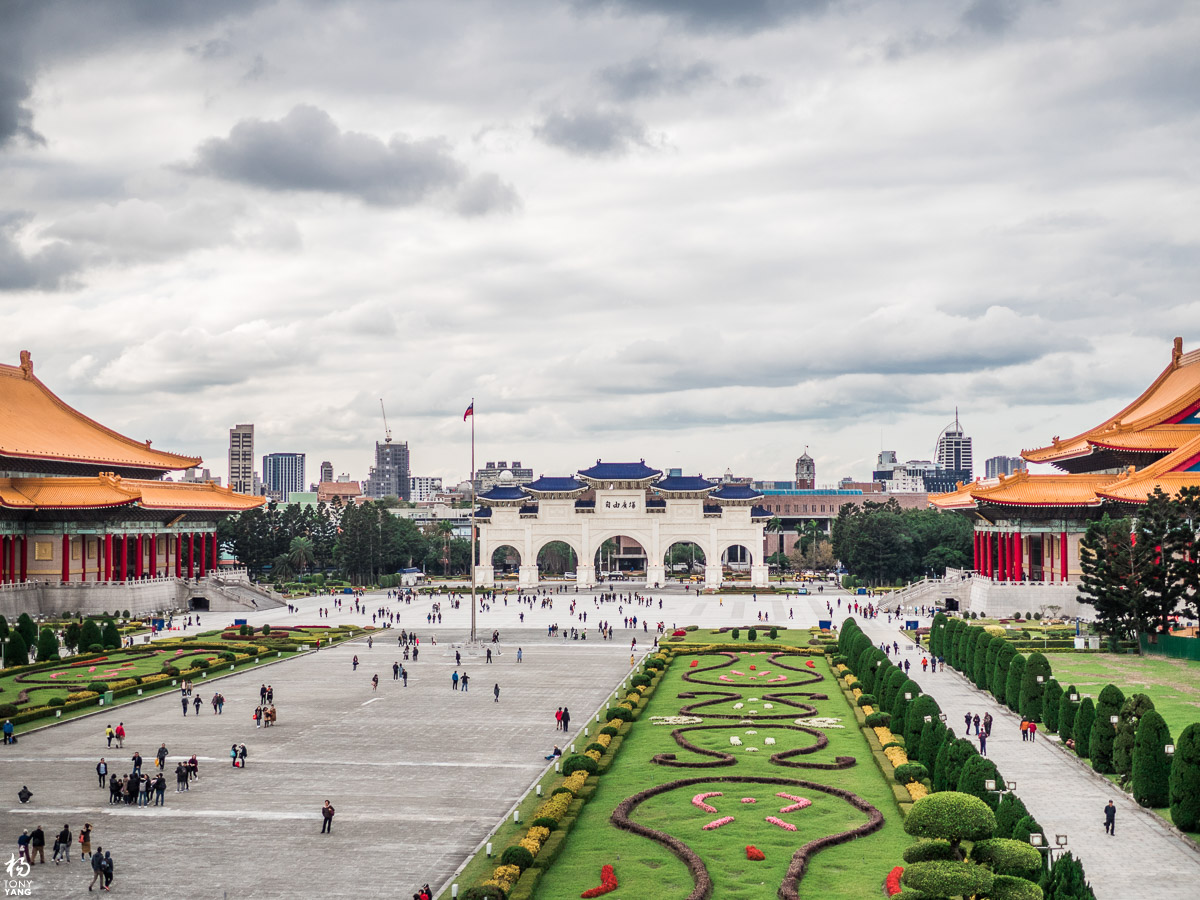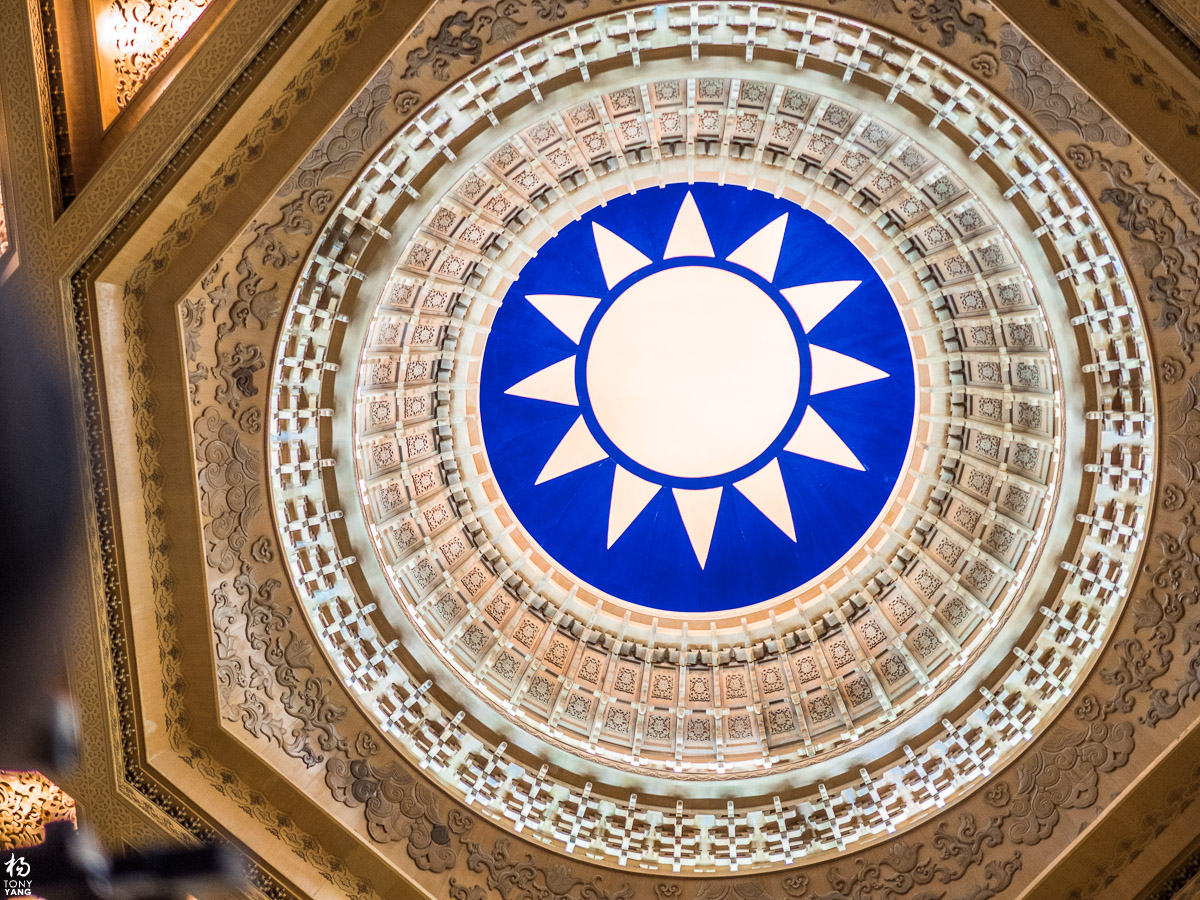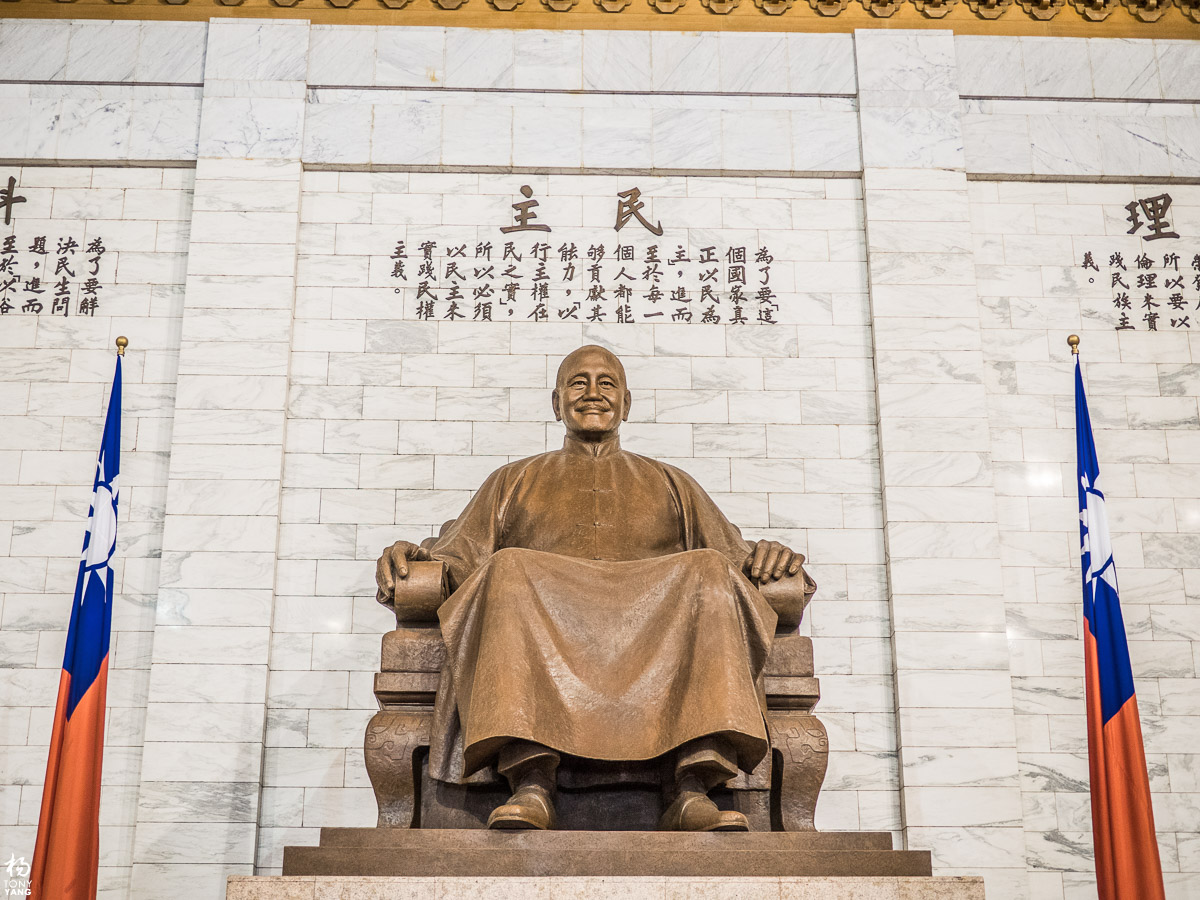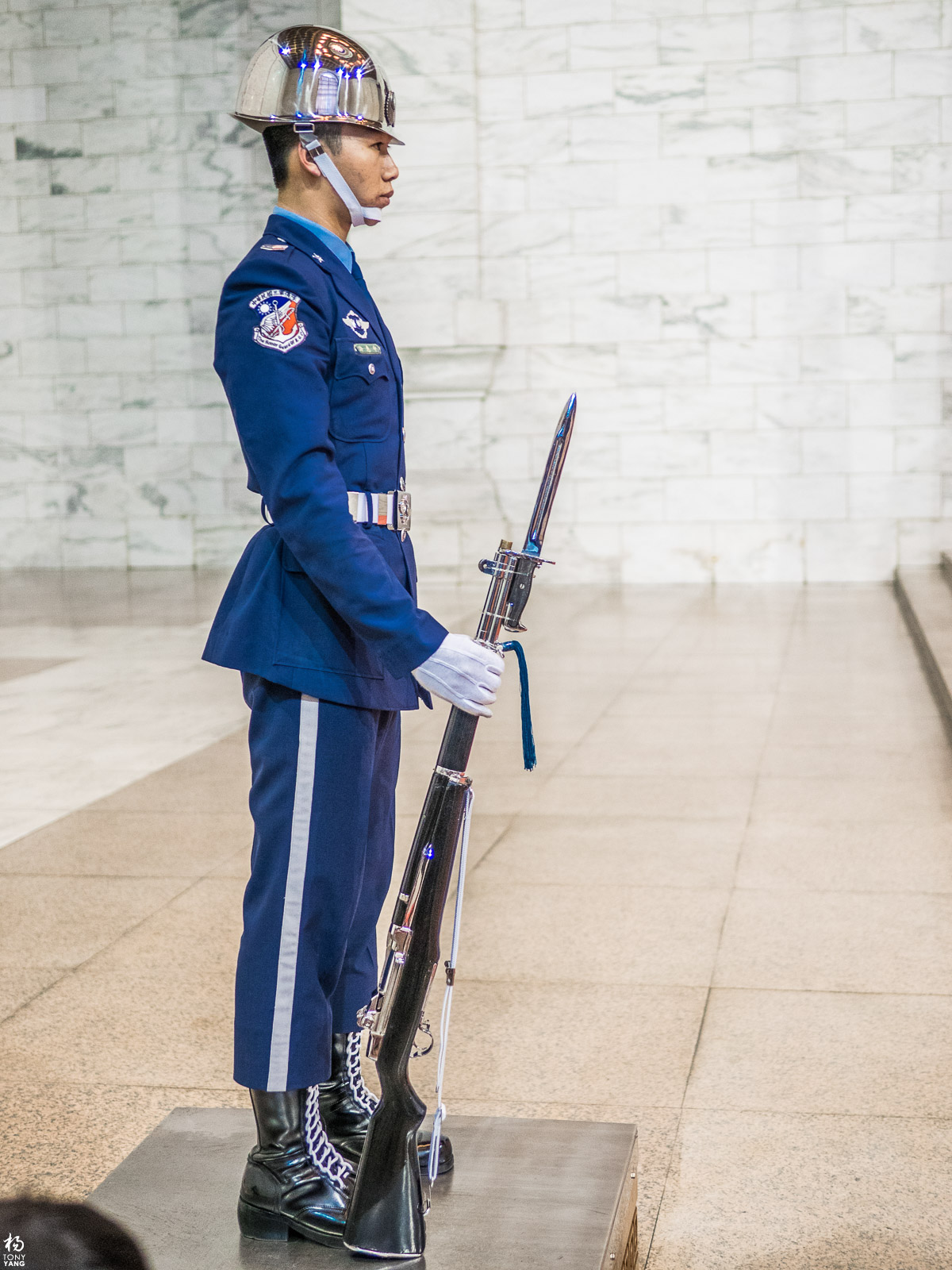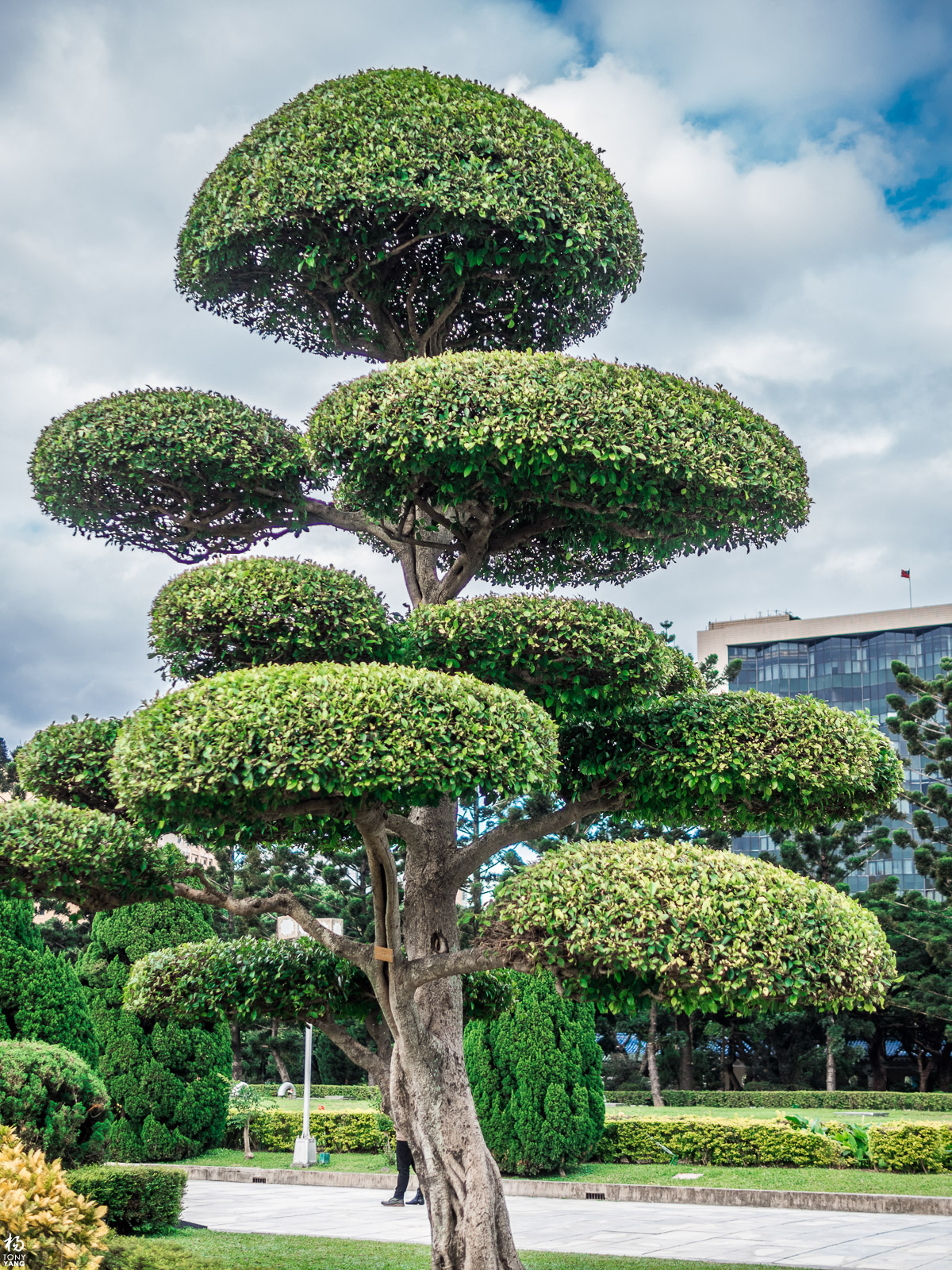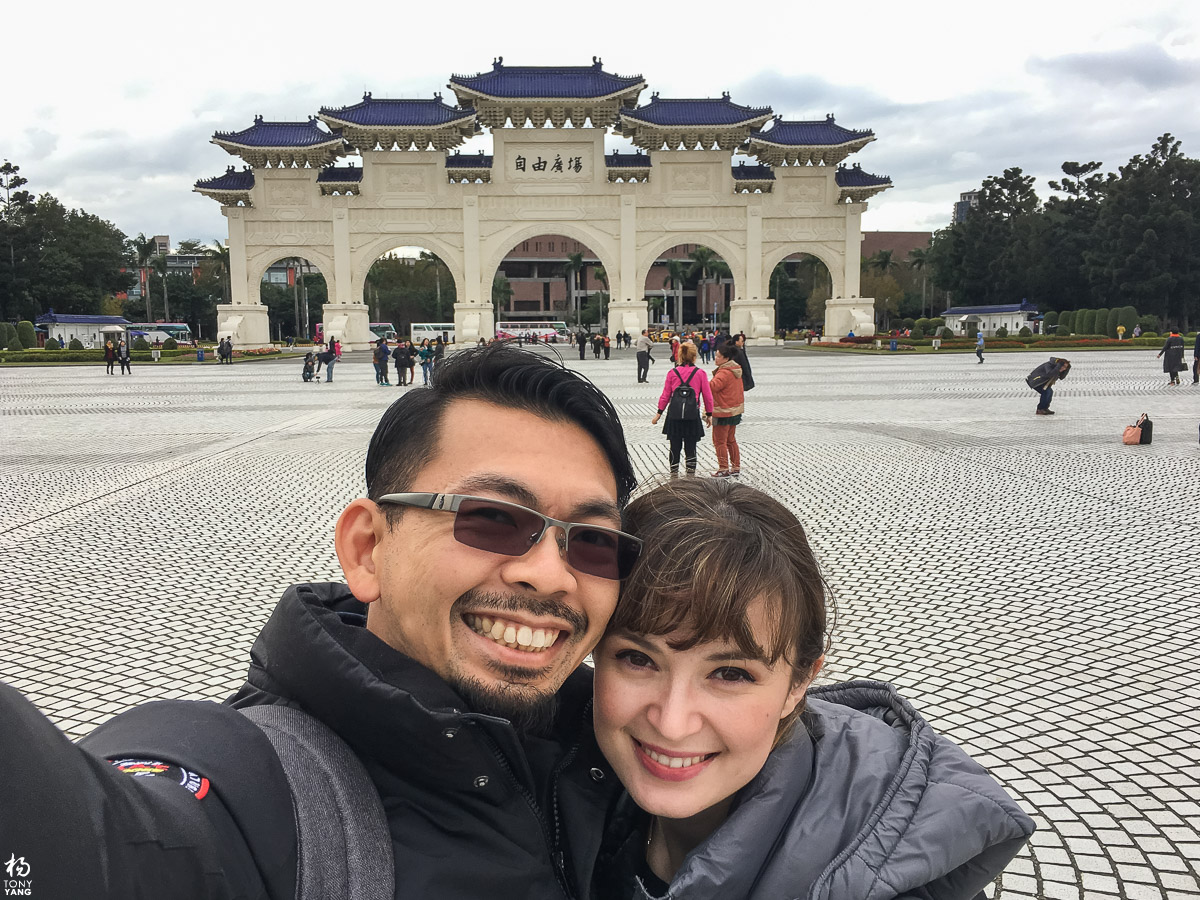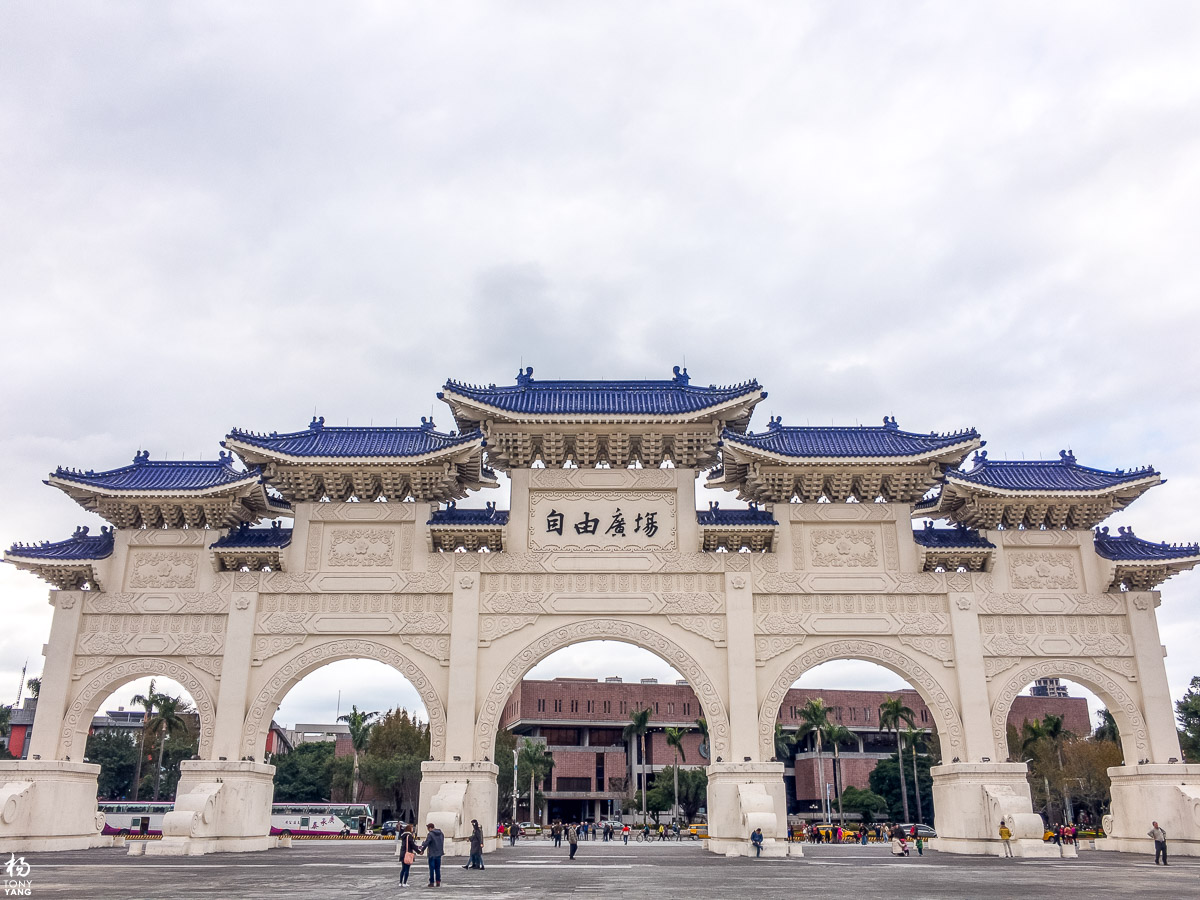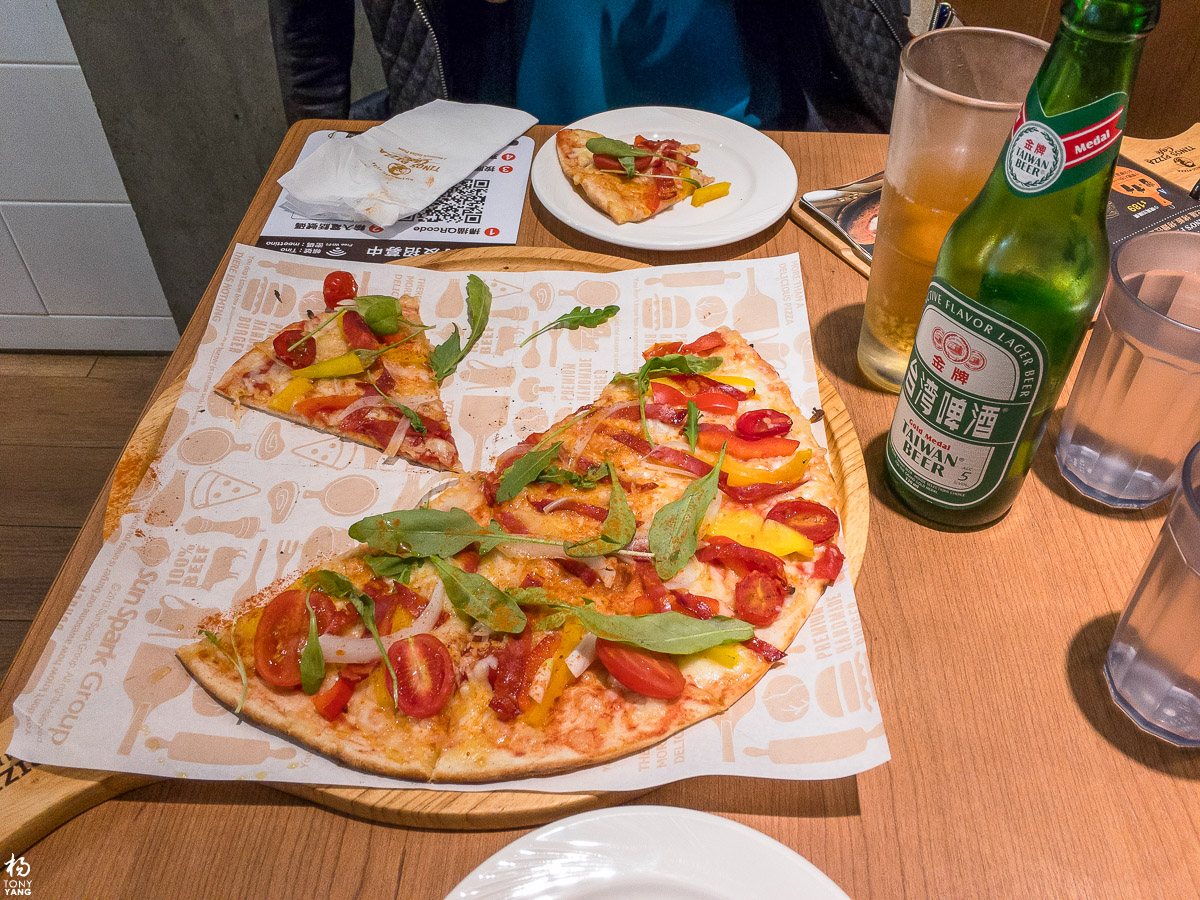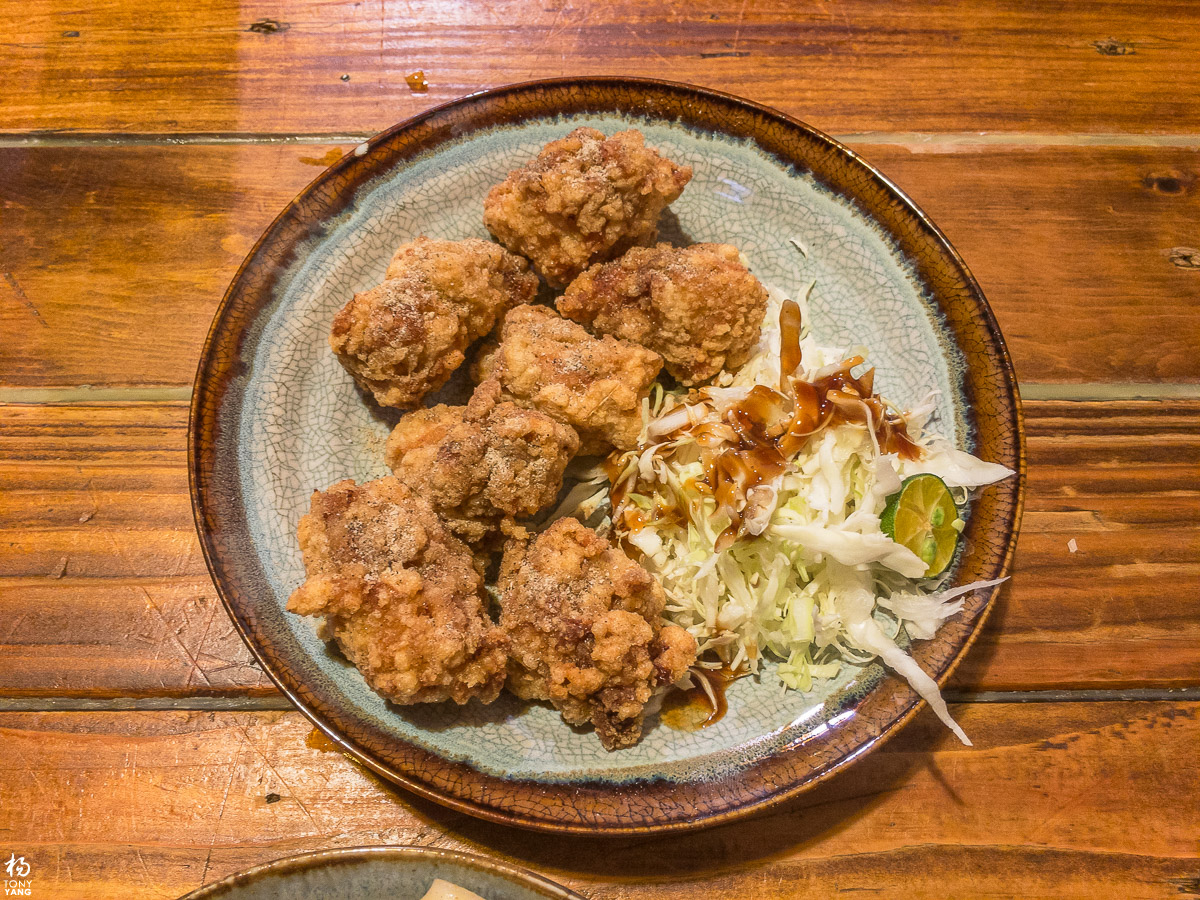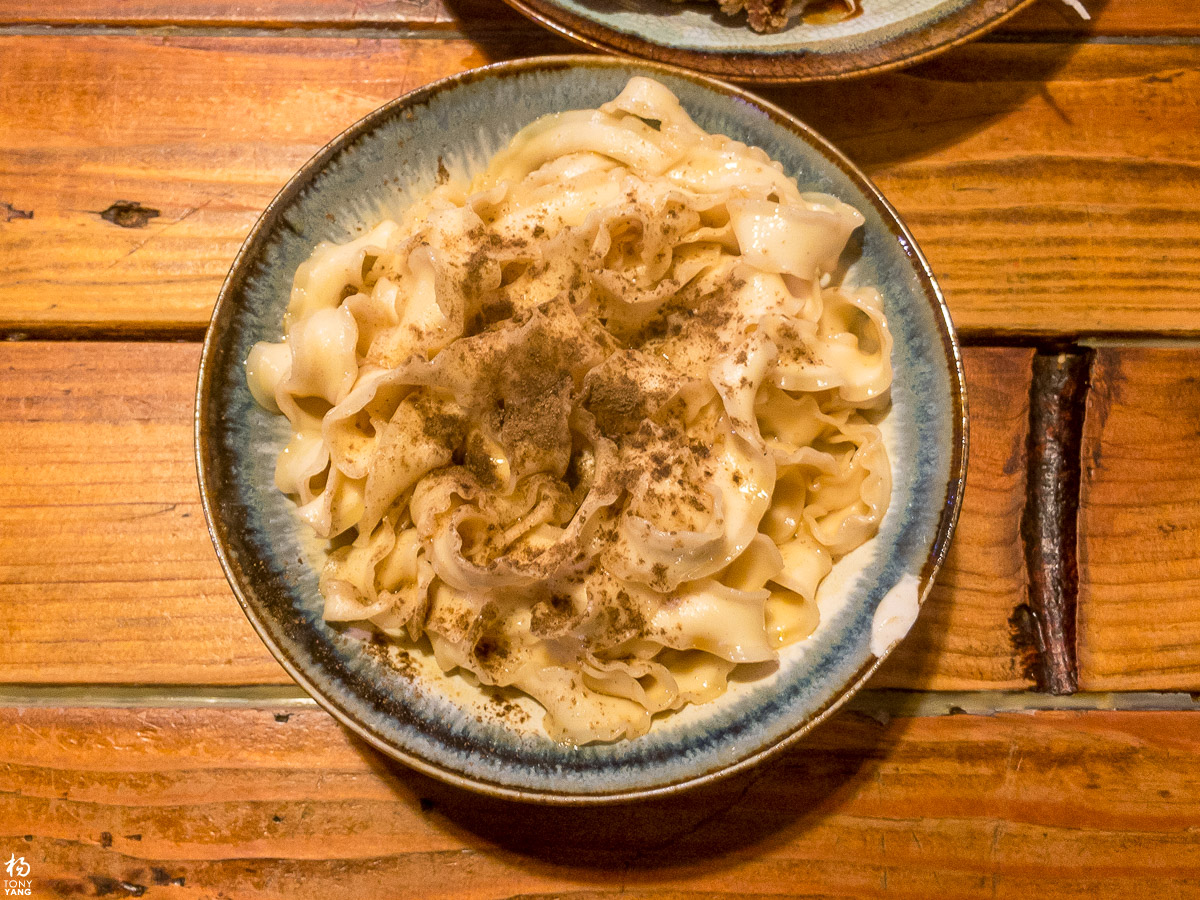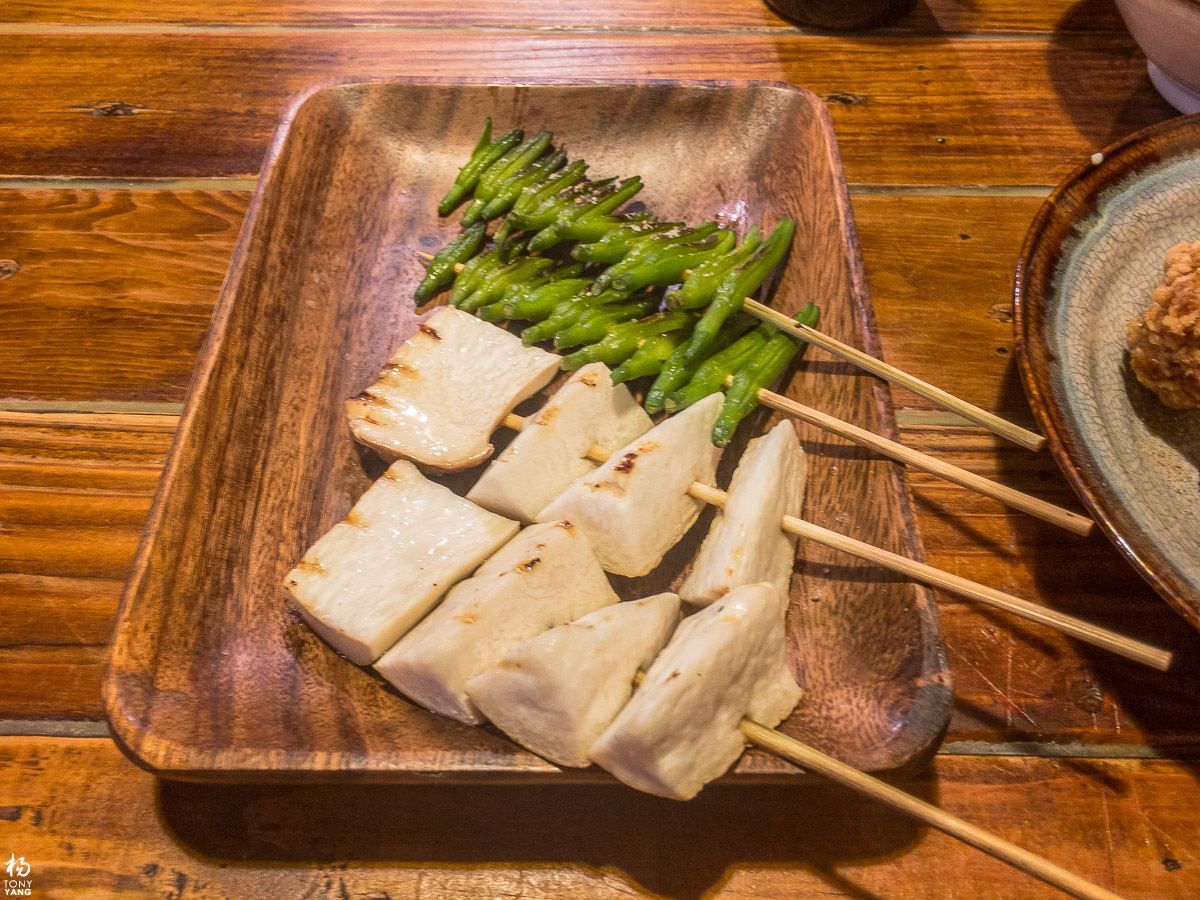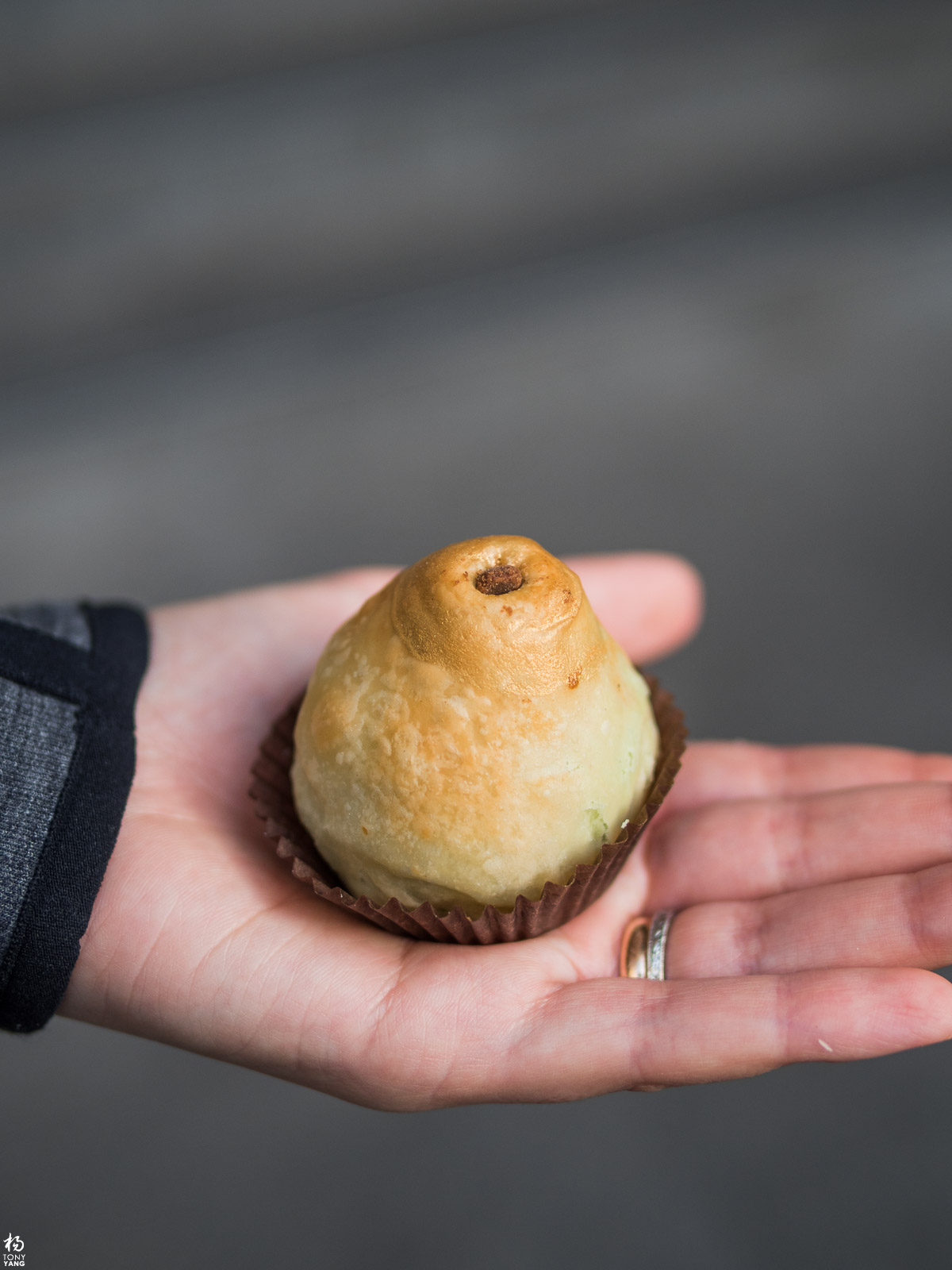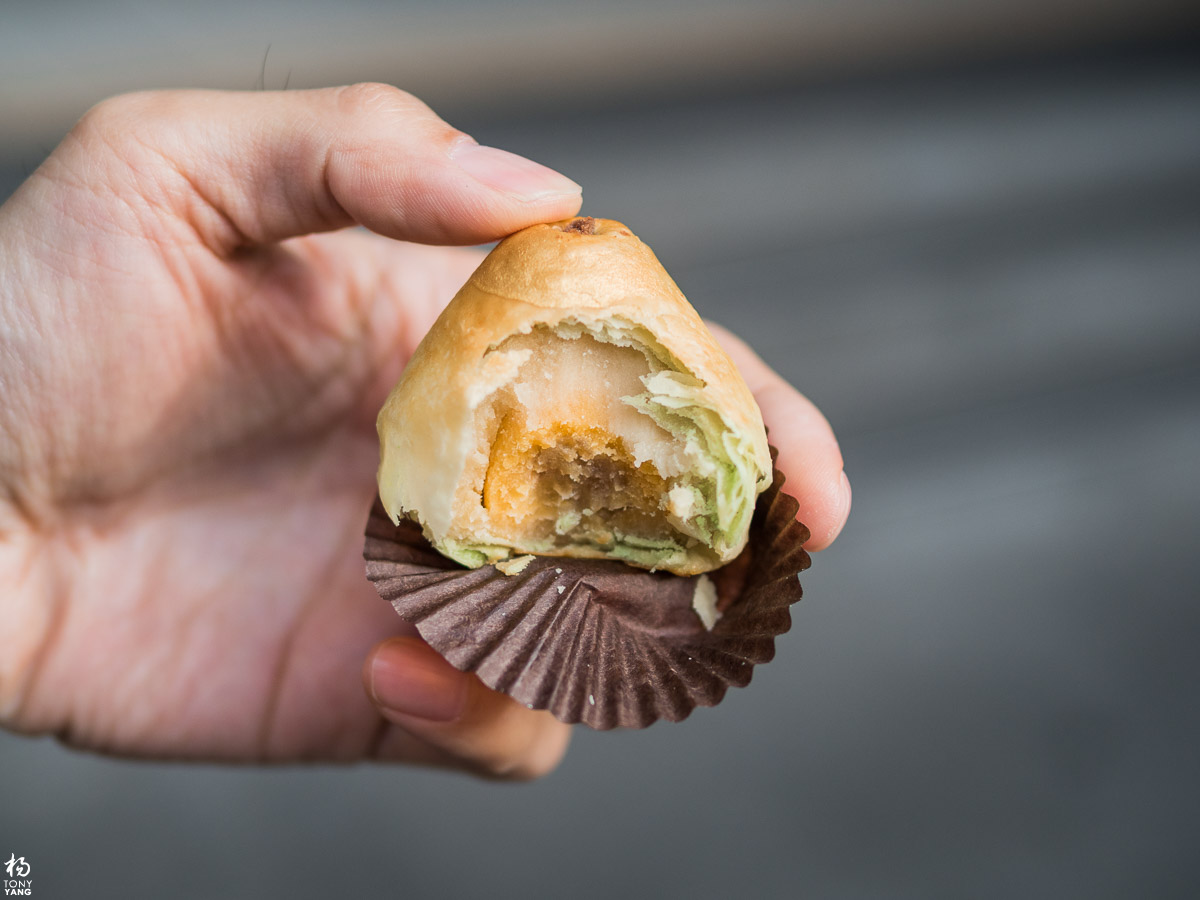 Oh, Din Tai Fung, we have missed thee. We have been craving the soup dumplings from this Michelin Star rated restaurant ever since our last trip, and the truffle mushroom soup dumplings are to die for. We also discovered there are DTF chains scattered all over Taiwan, a few in Taipei alone. It's best to go before lunch or dinner time to avoid the long wait. I think we drink much more coffee on vacation since there are so many cafes we want to check out, some we find while walking and some we discover on Instagram. Caffe Libero was one of the random walk-ins where the bartender hand shaved a cube of ice into a rhombicuboctahedron for our drink. We really enjoy Asian desserts because they are always light and not too sweet, like the oolong tea ice cream from ZQG Tea & Ice store.
All the following eats below are from our favorite district in Taipei we discovered. Dongmen is extremely popular with restaurants and shops that are all walking distance if you get a hotel in the area, including Din Tai Fung.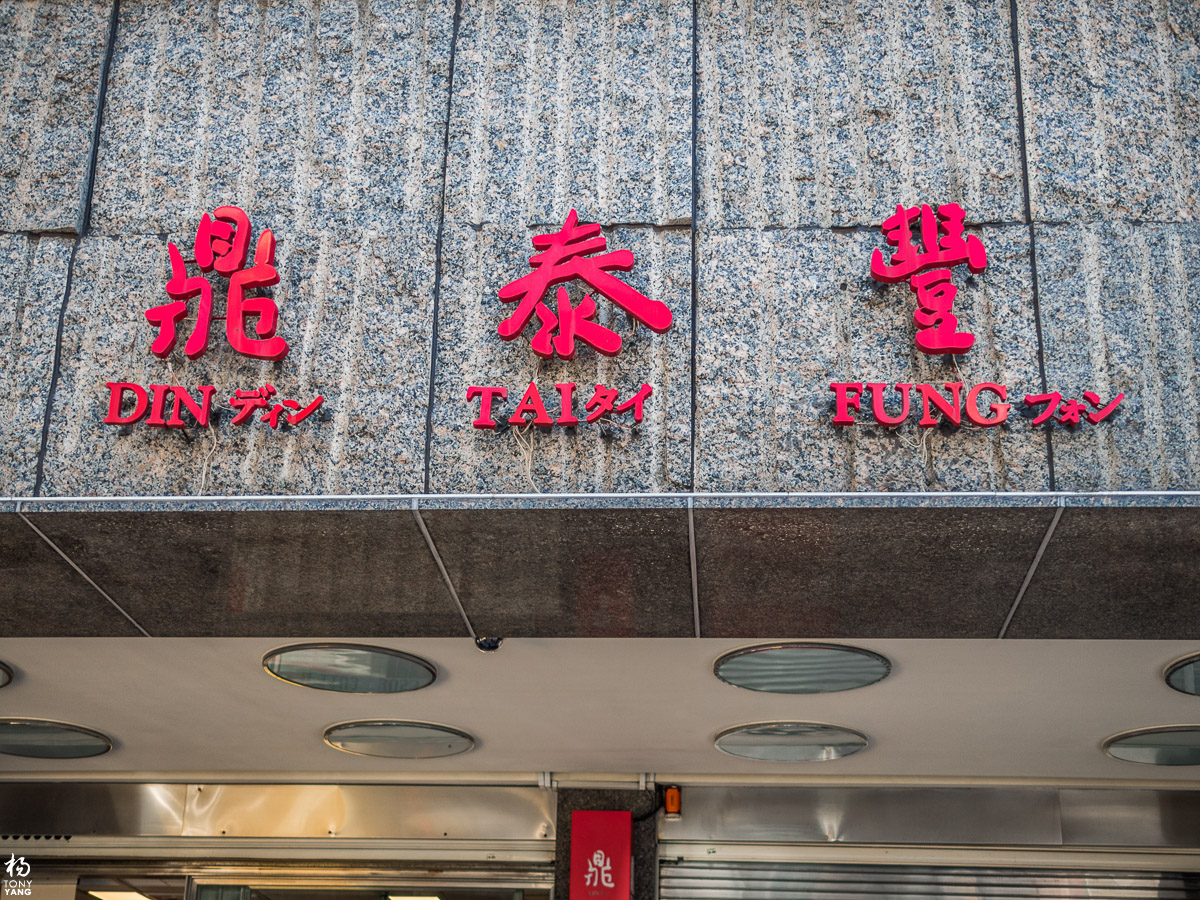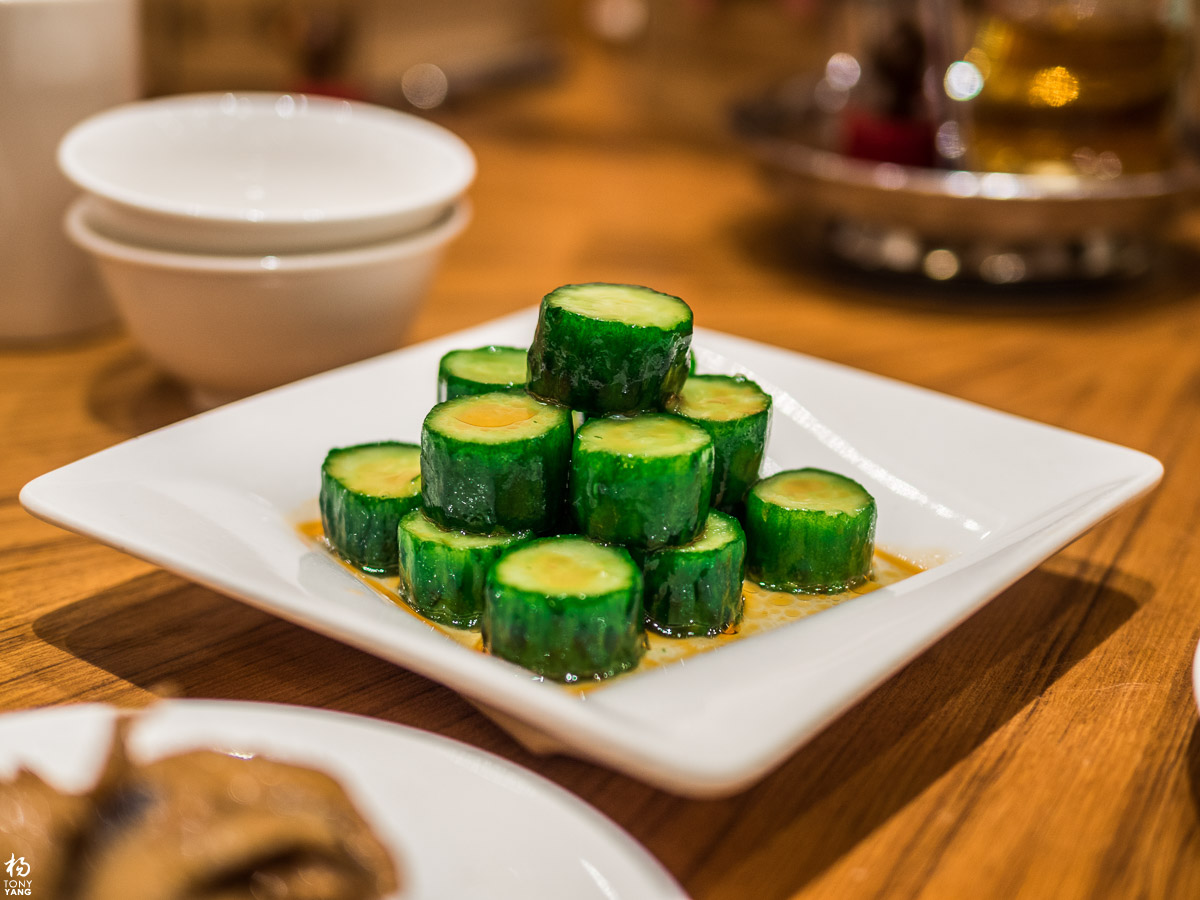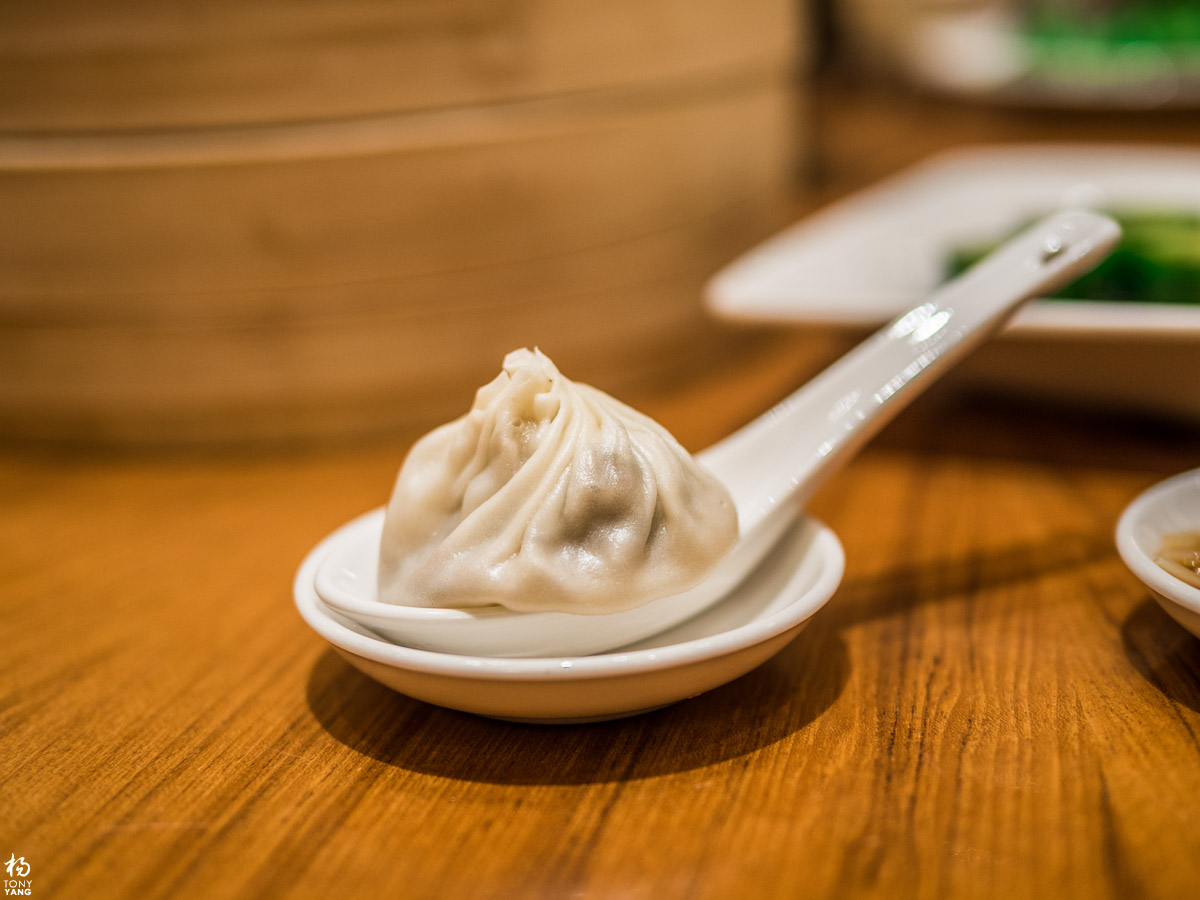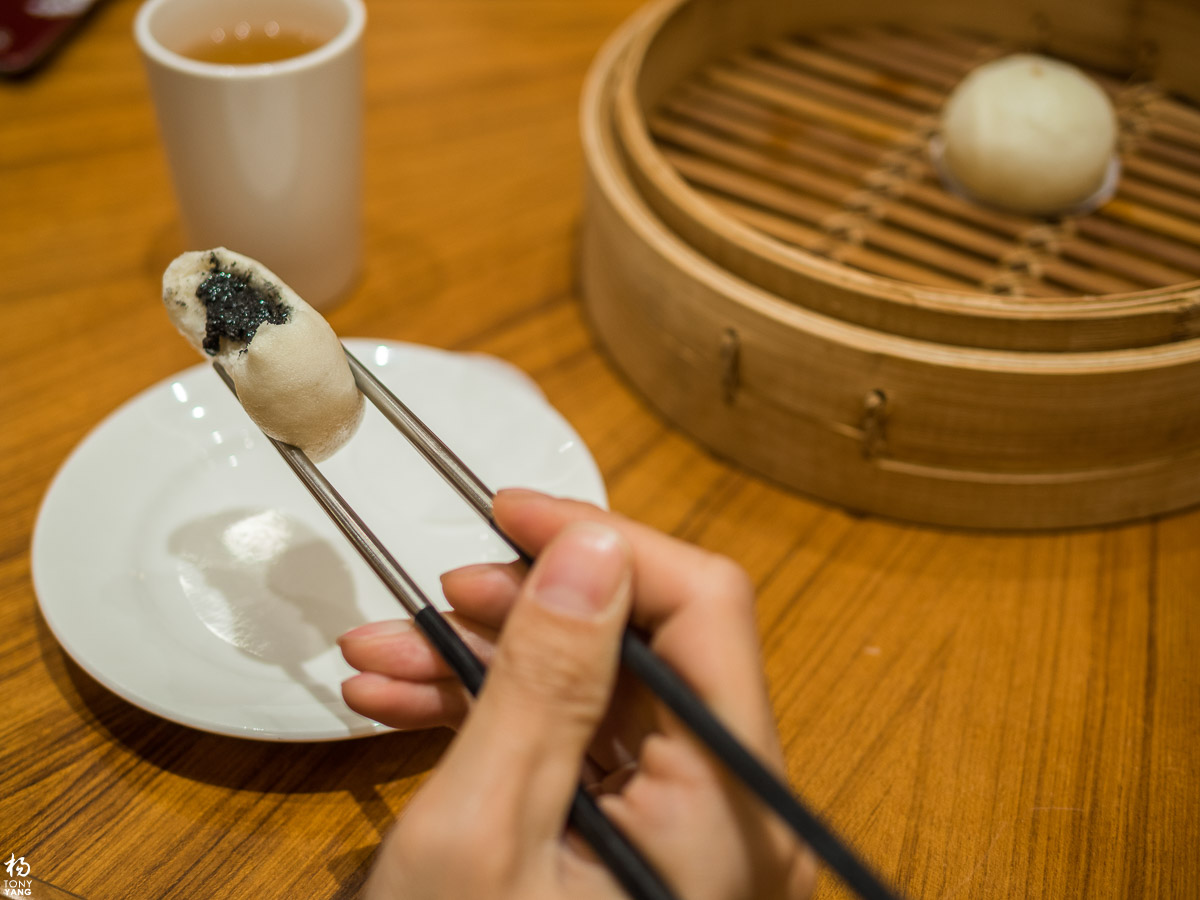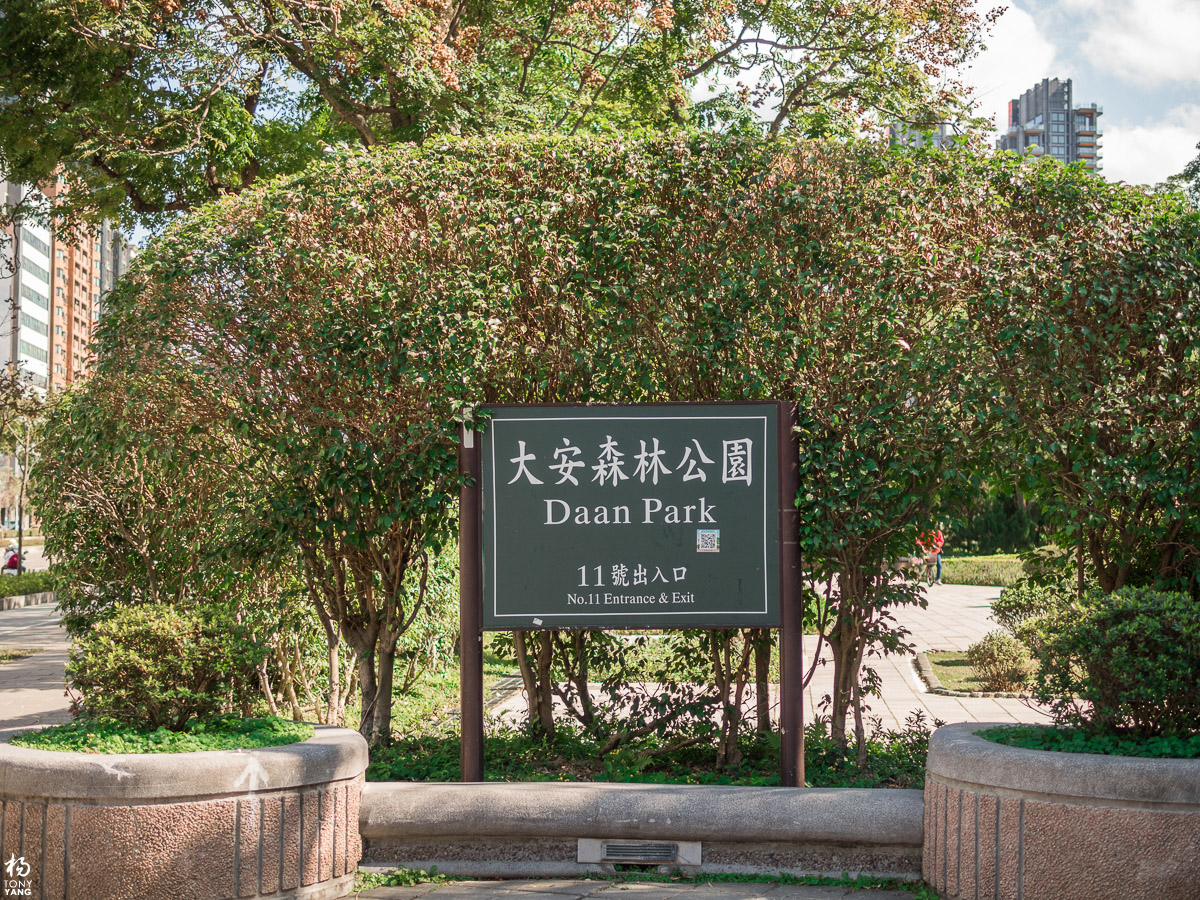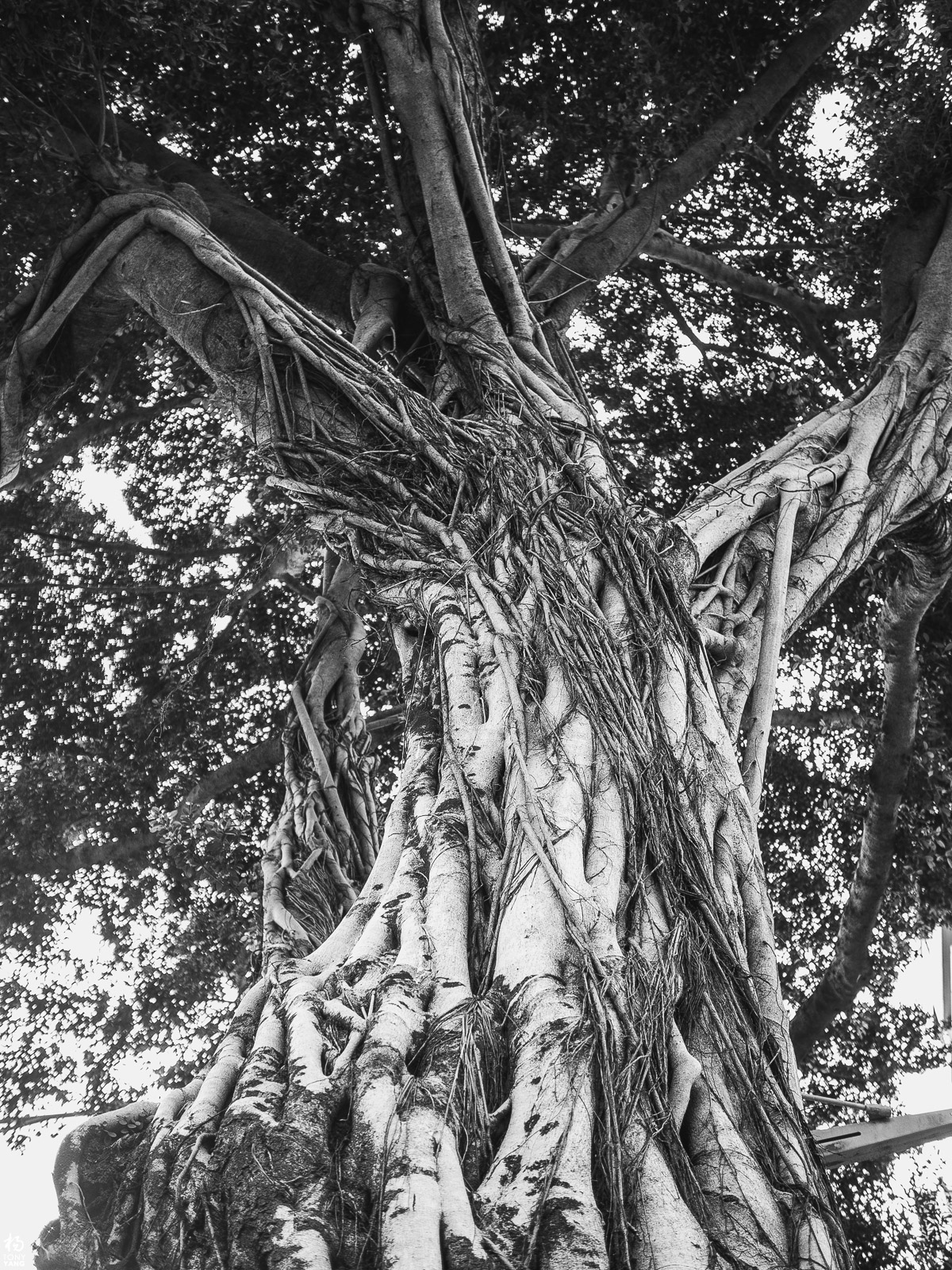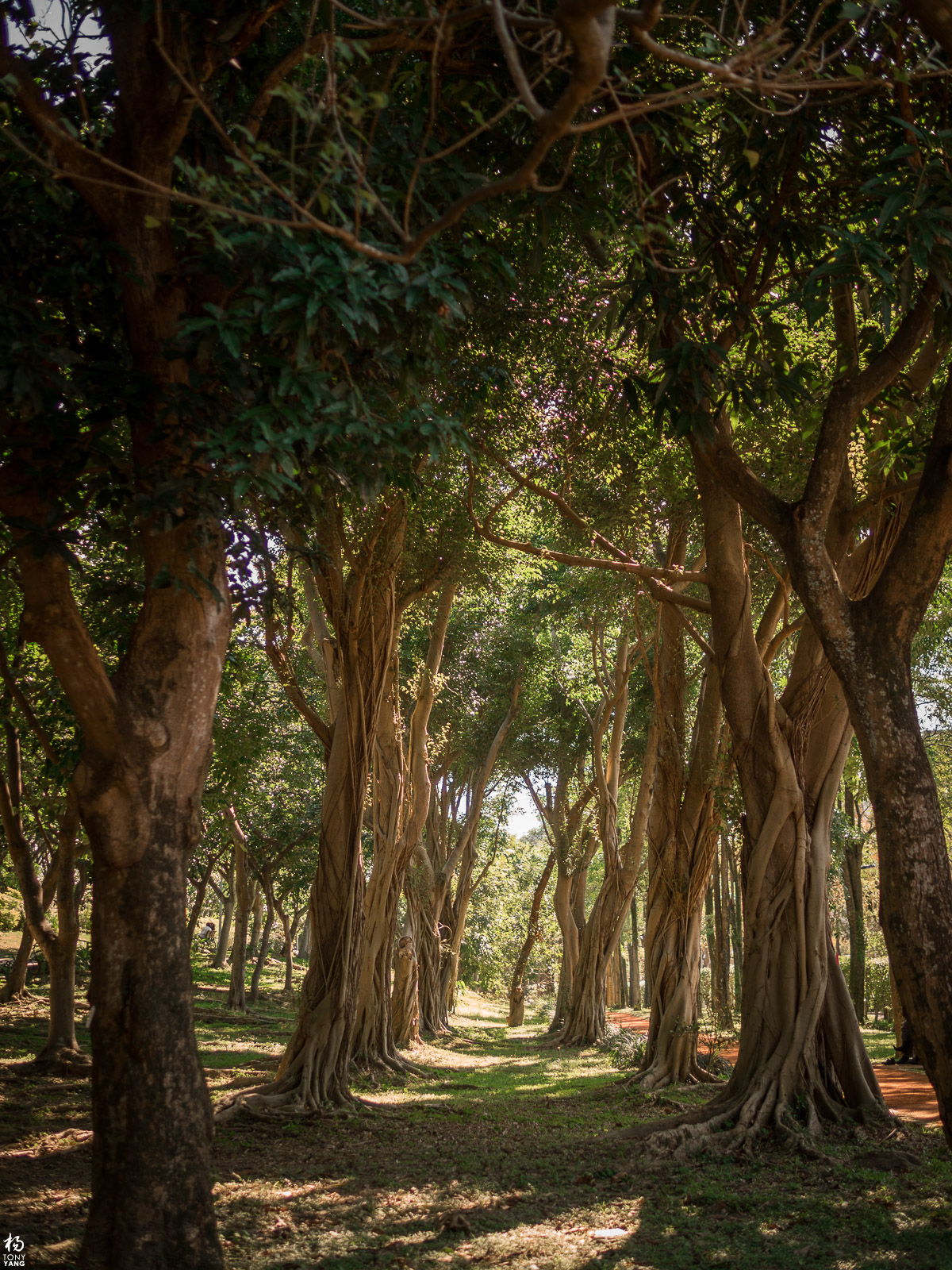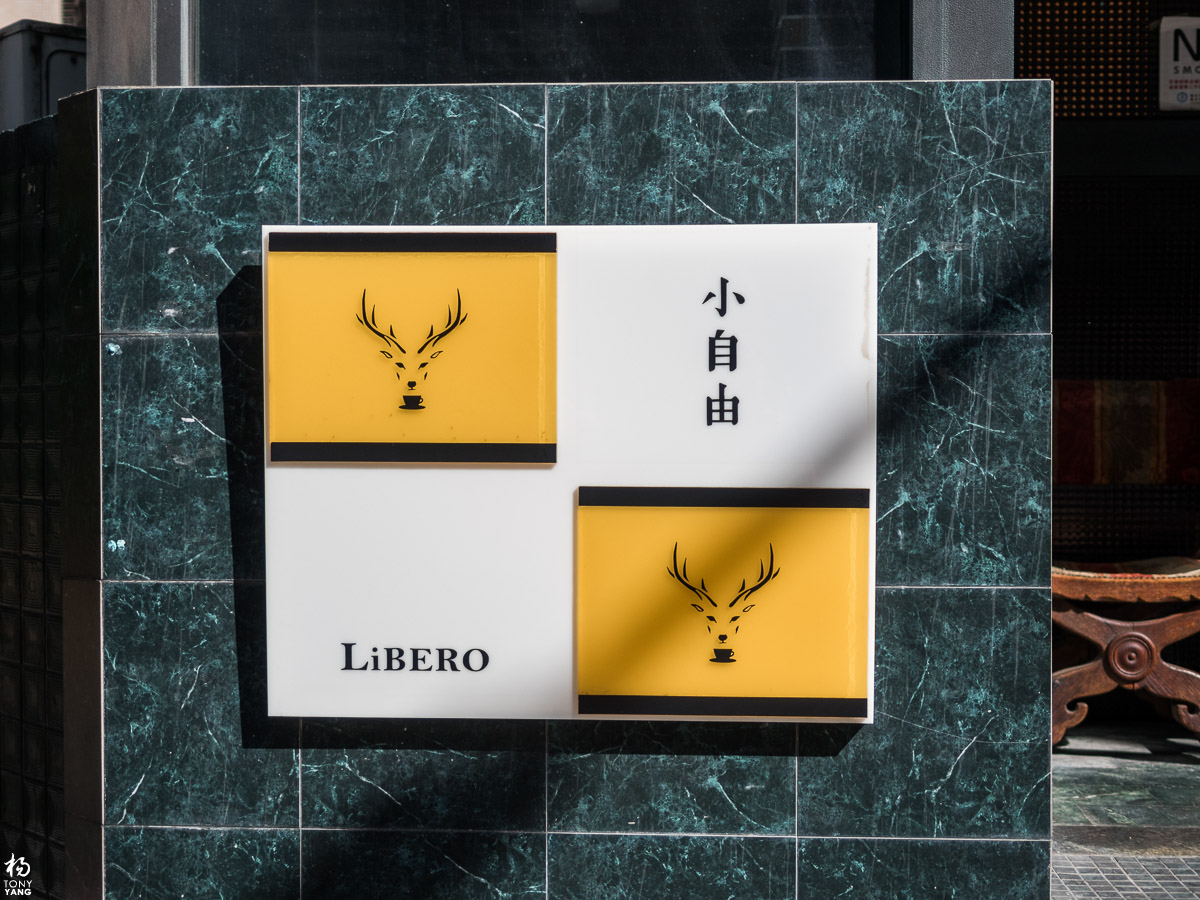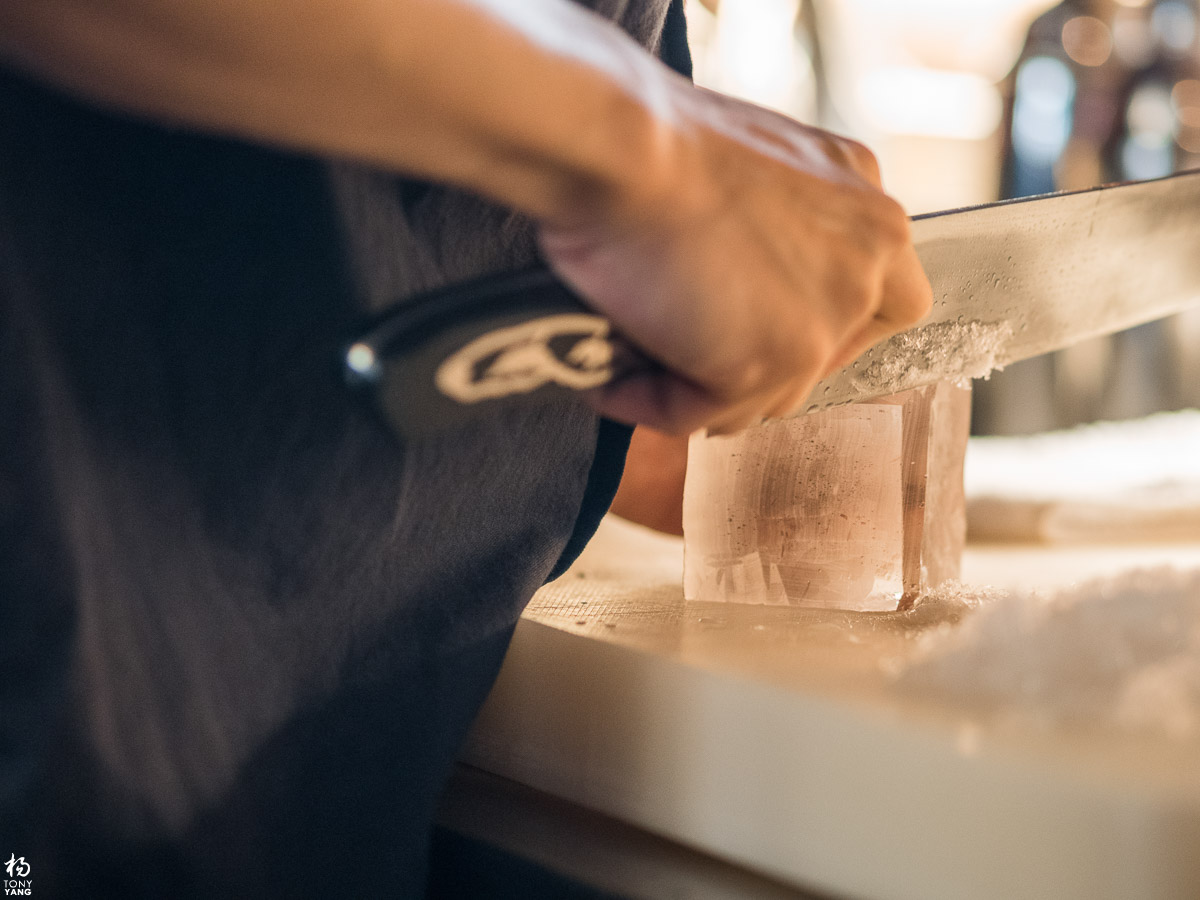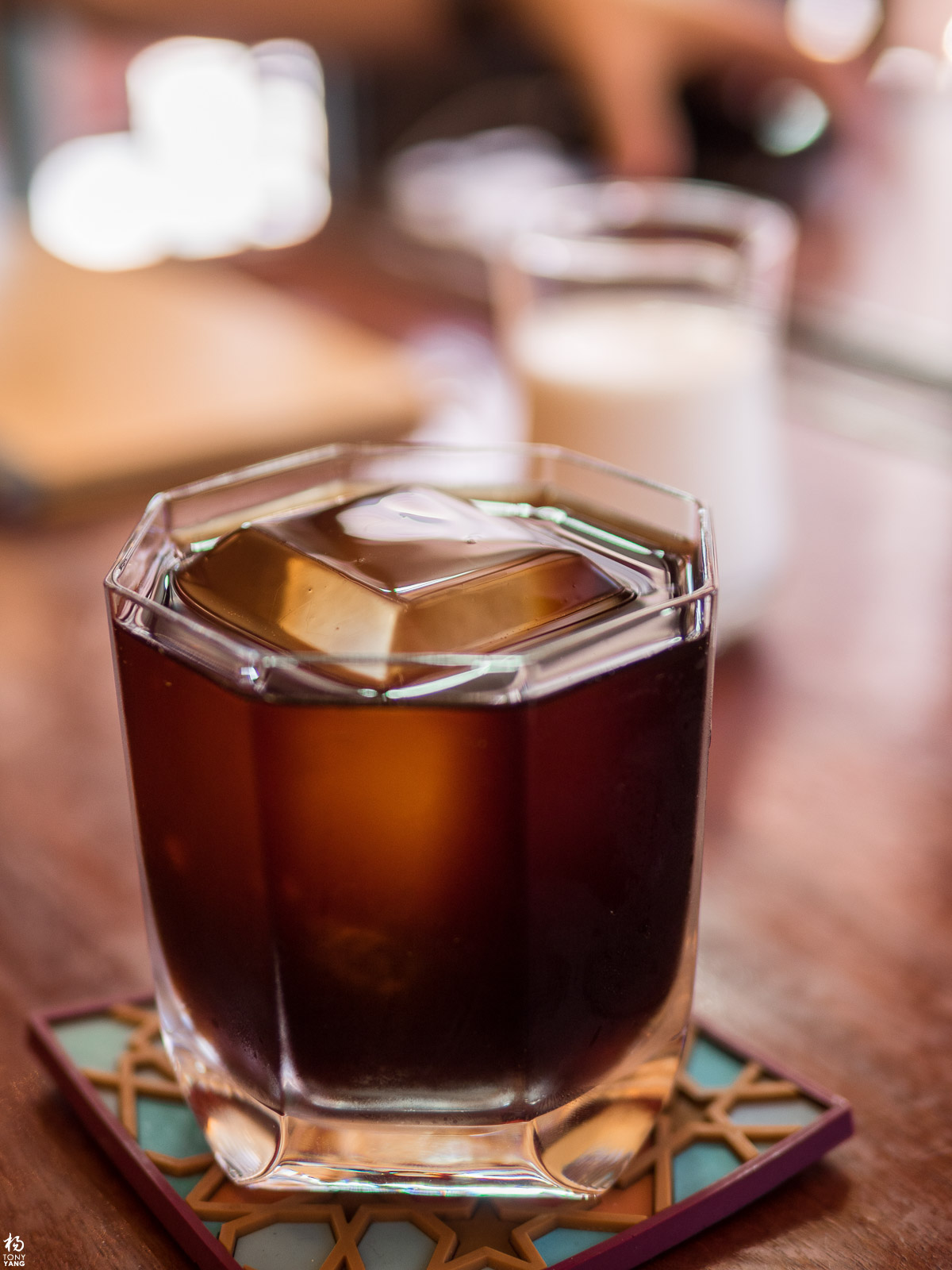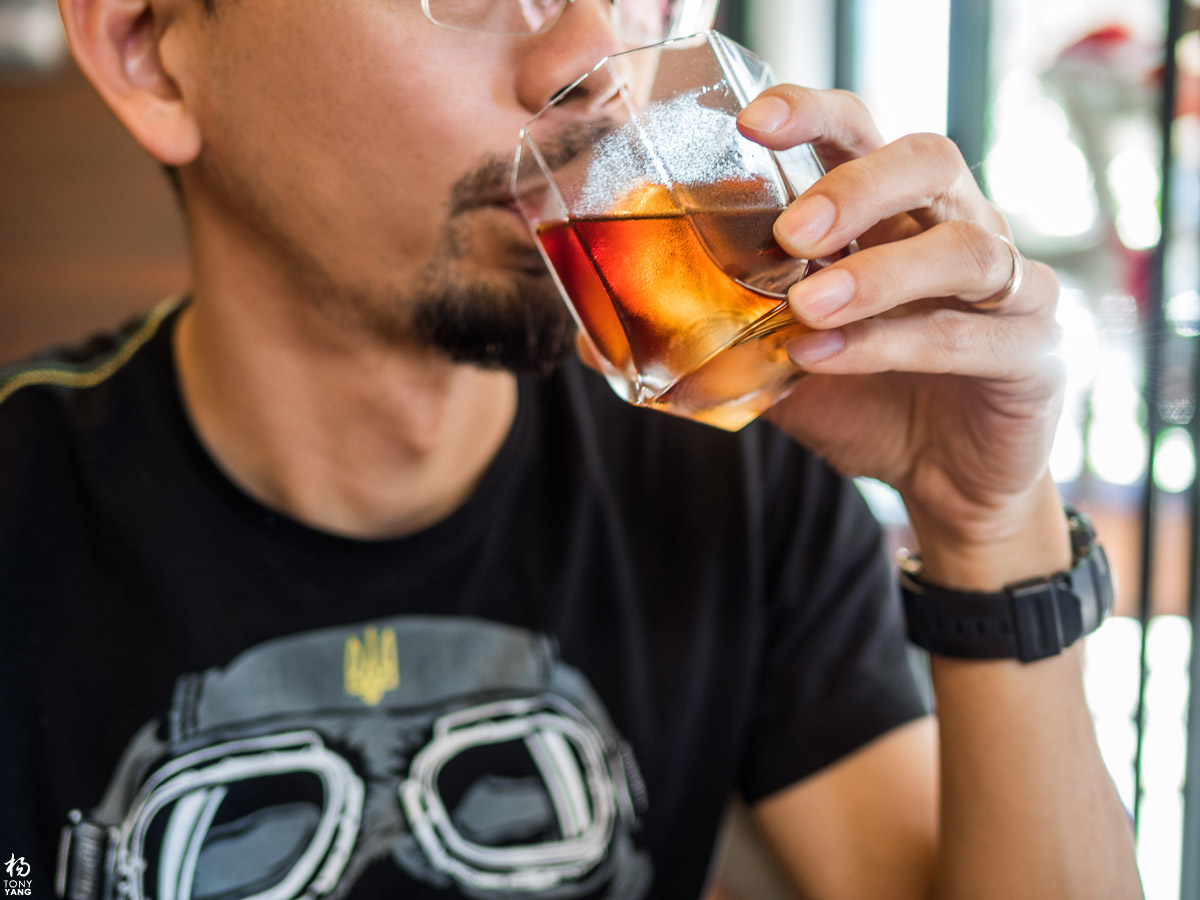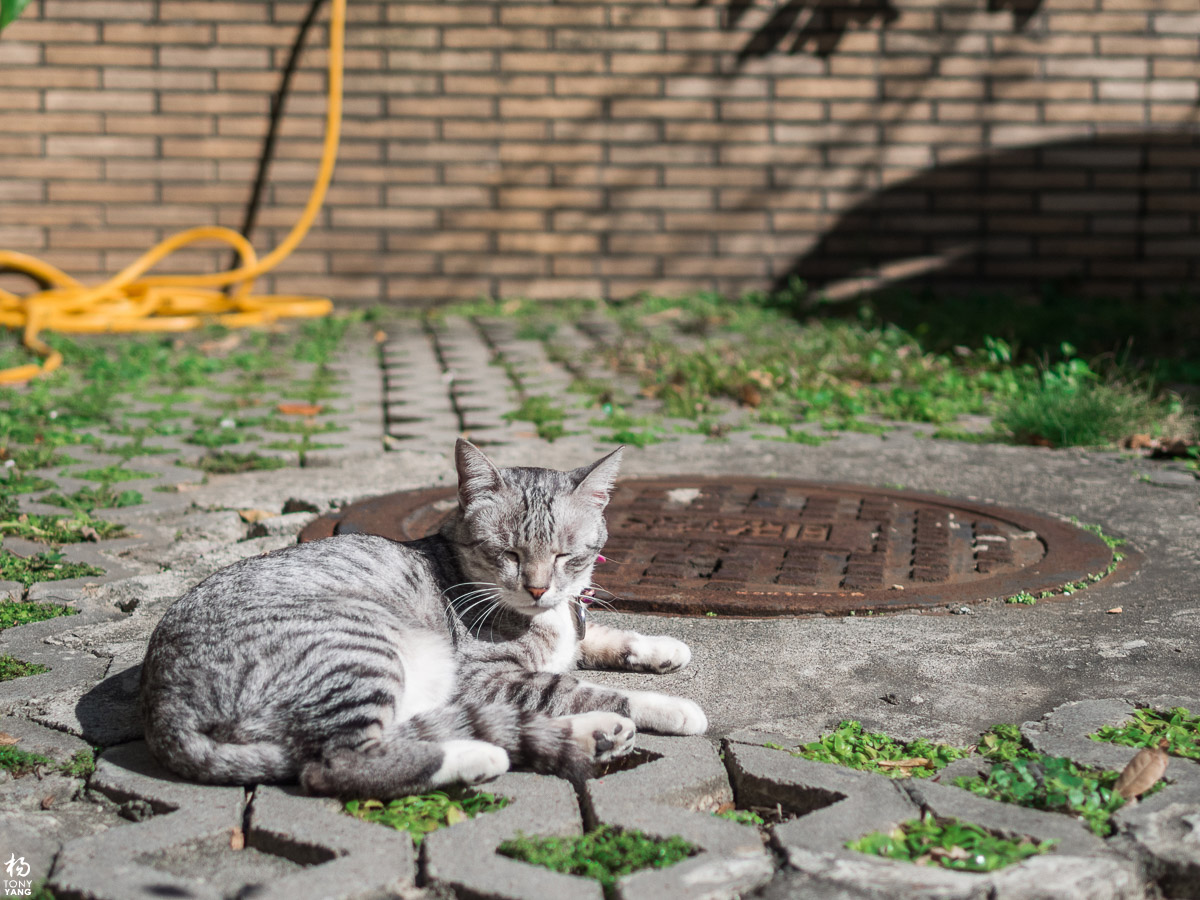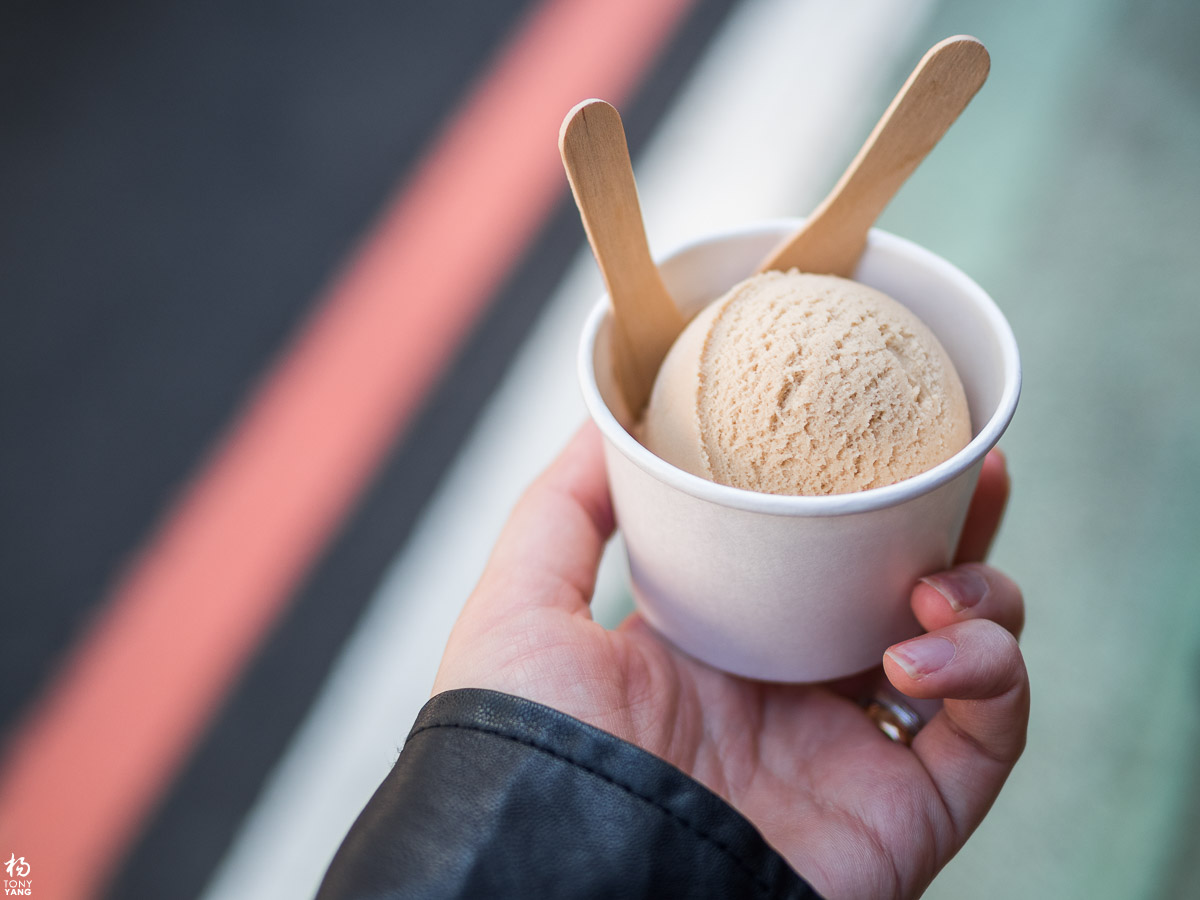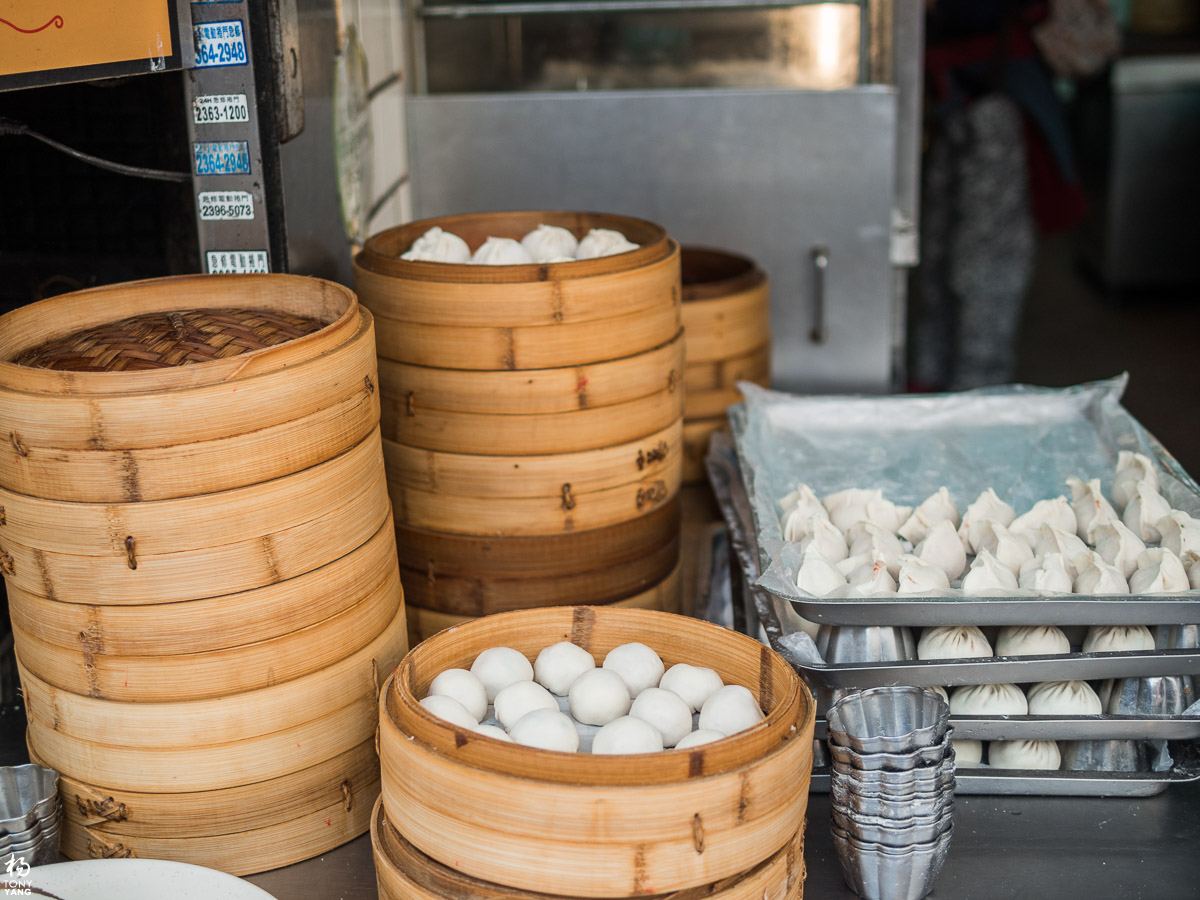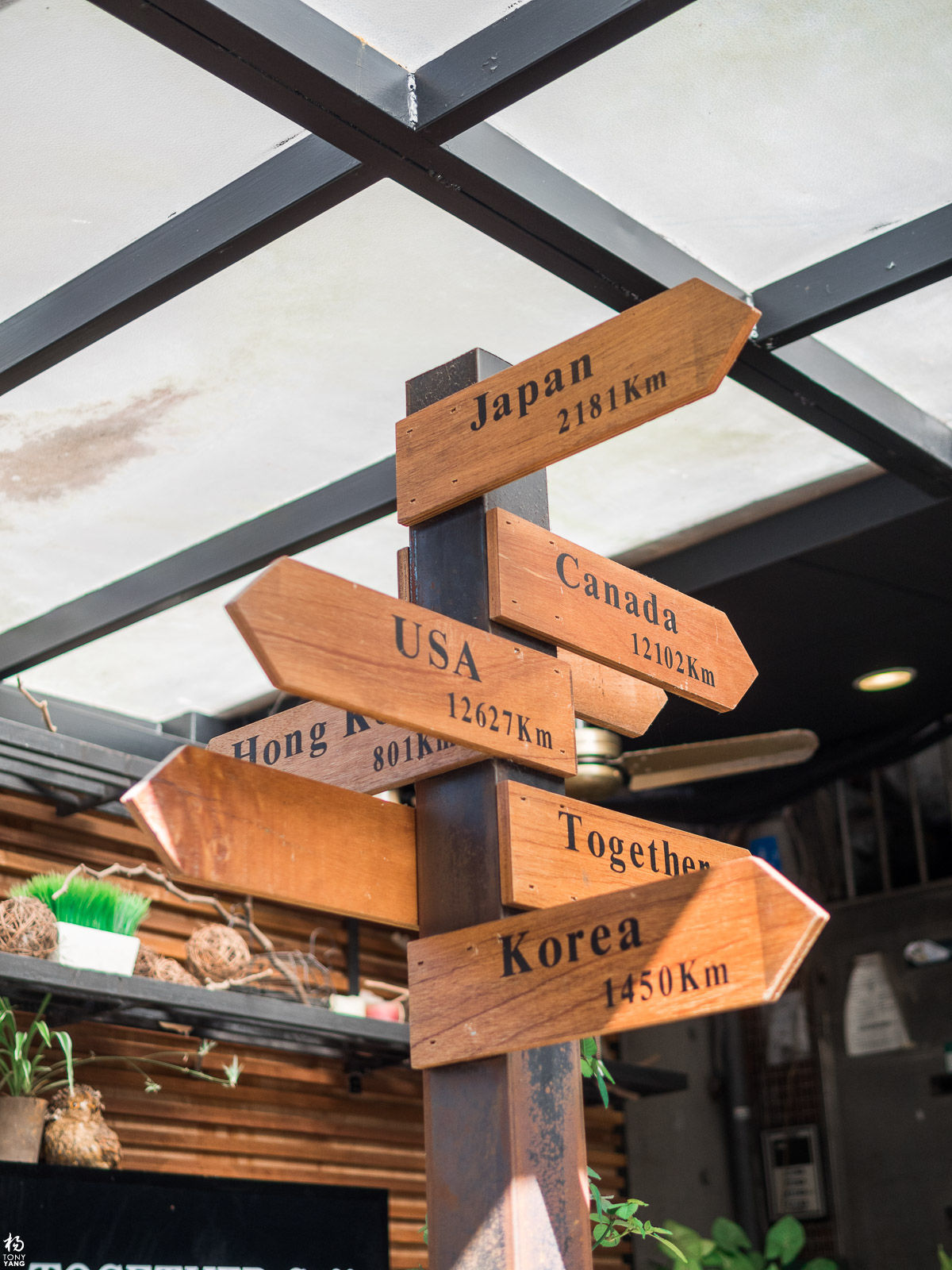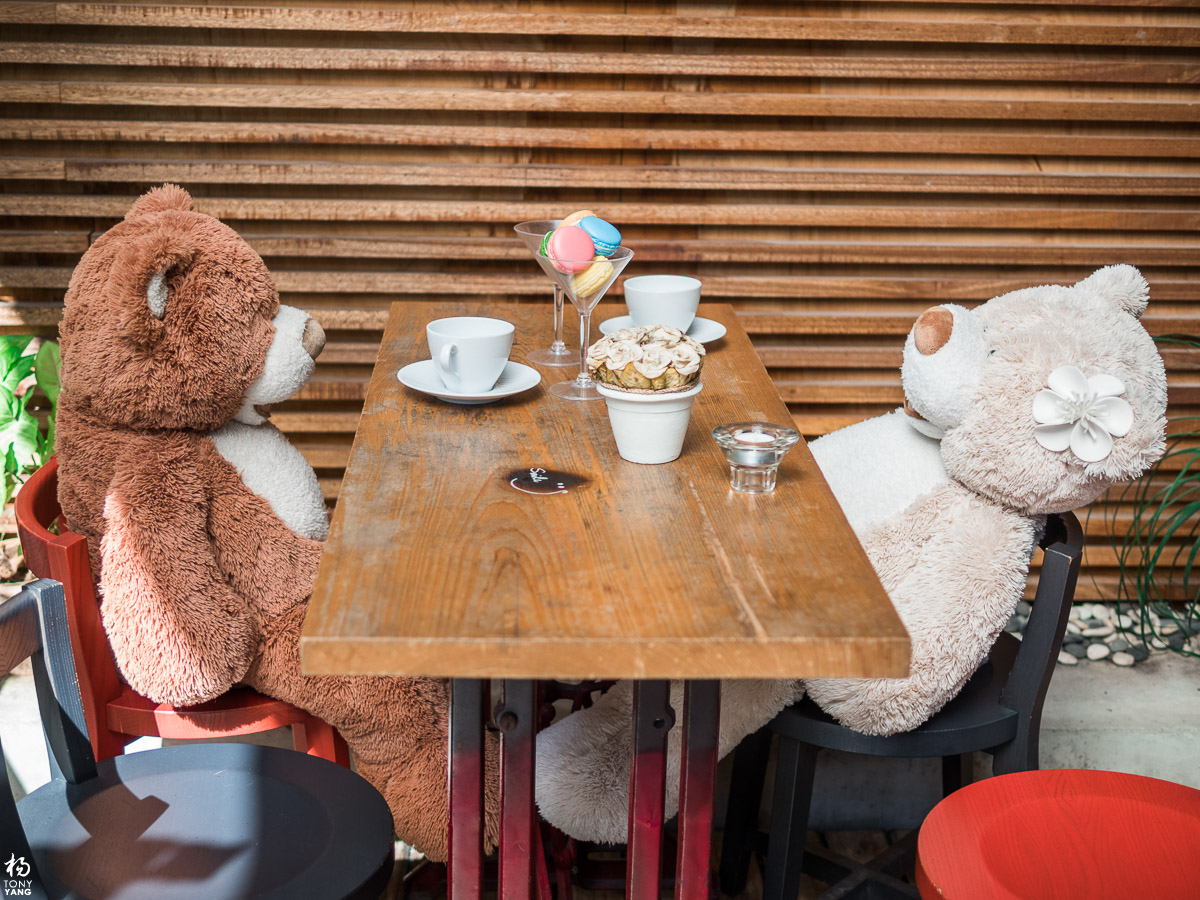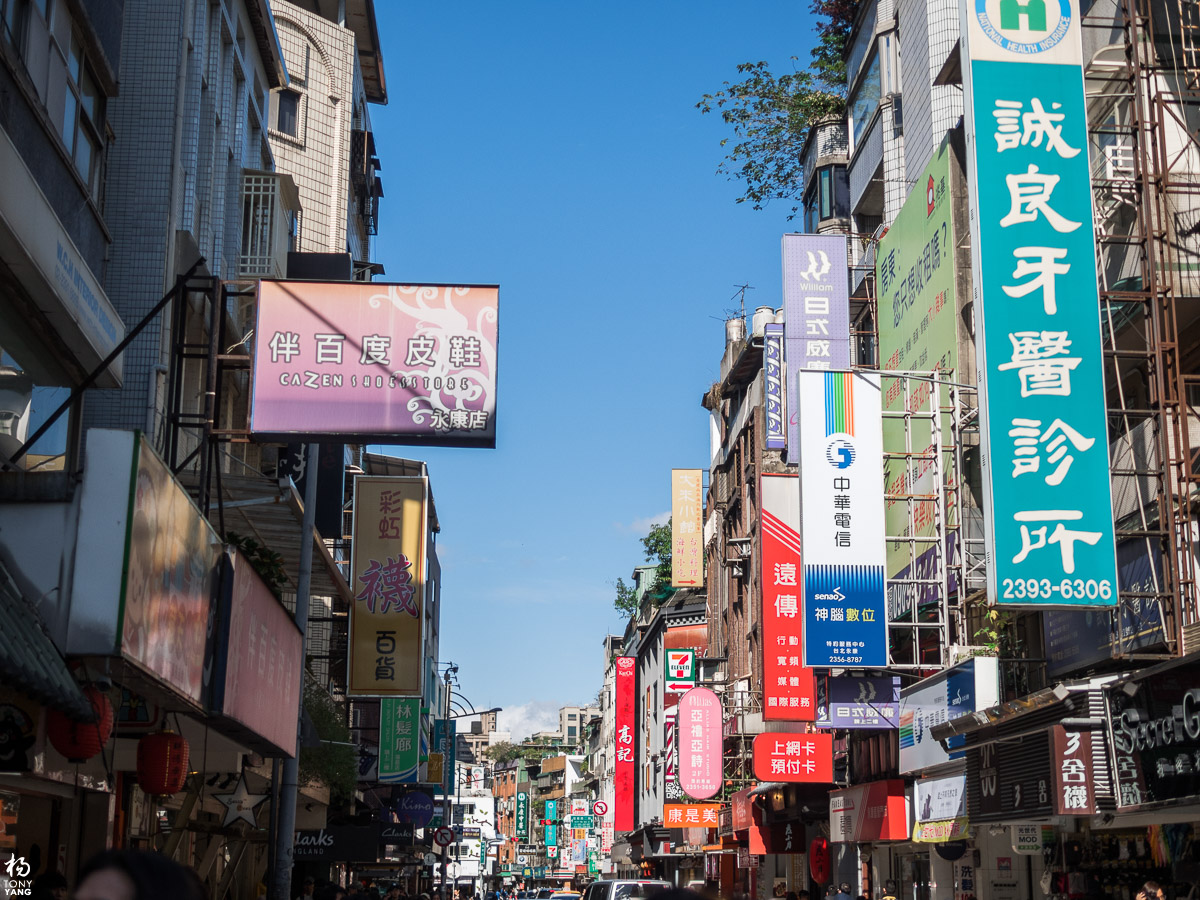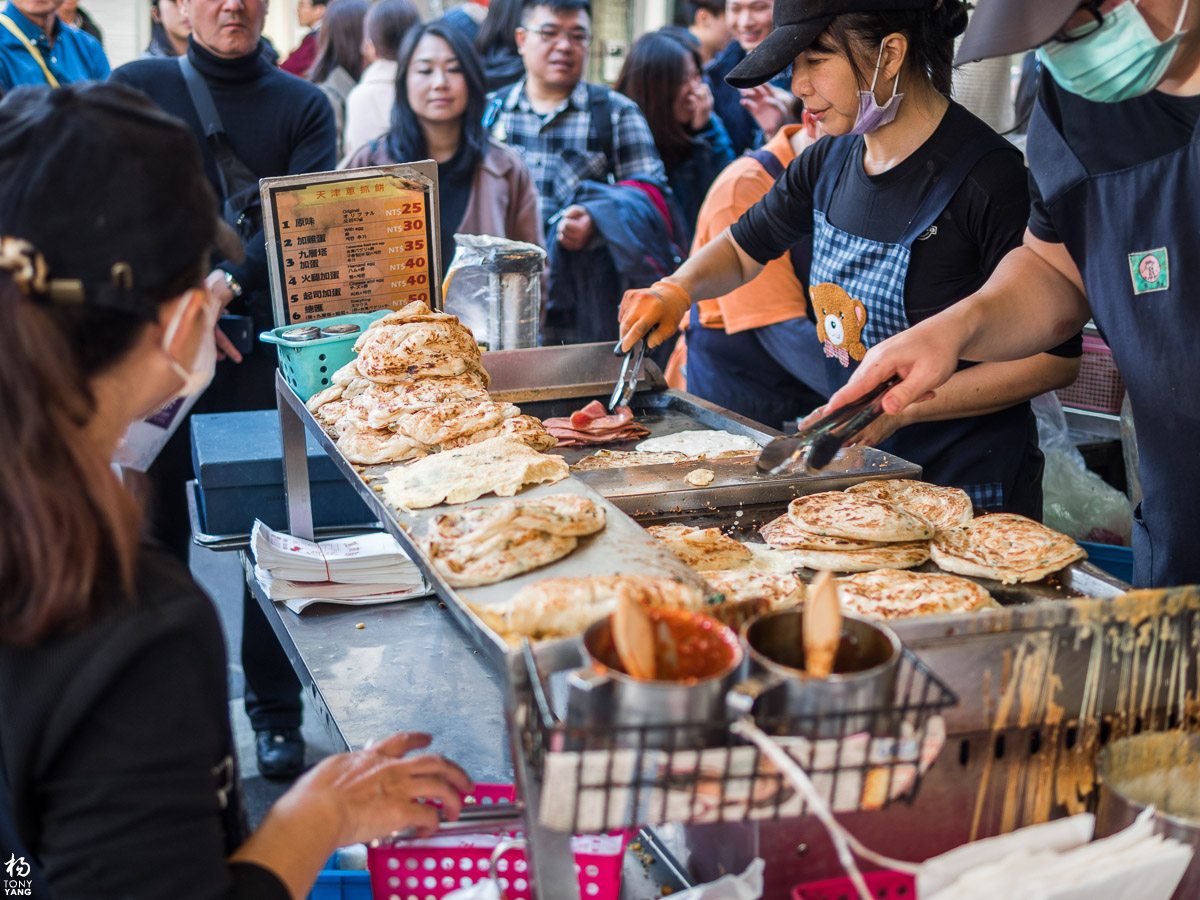 Yabaton restaurant in Dongmen district served the best pork katsu I've ever had in my life! I couldn't stop talking about it during and after I devoured it. I believe they are a chain restaurant so if you ever pass one, don't miss out! A block away is another yummy dim sum restaurant Kao Chi, with really good vegetable dumplings and turnip cakes.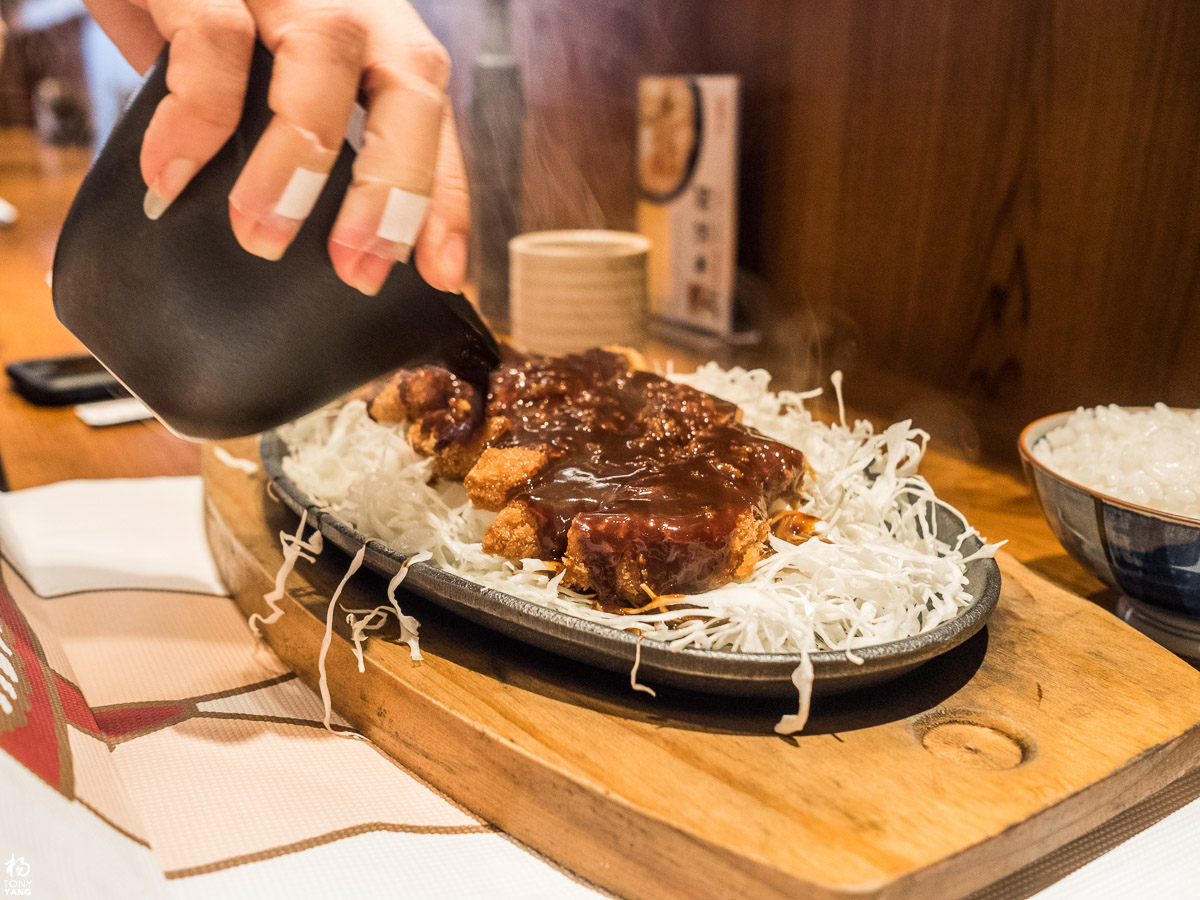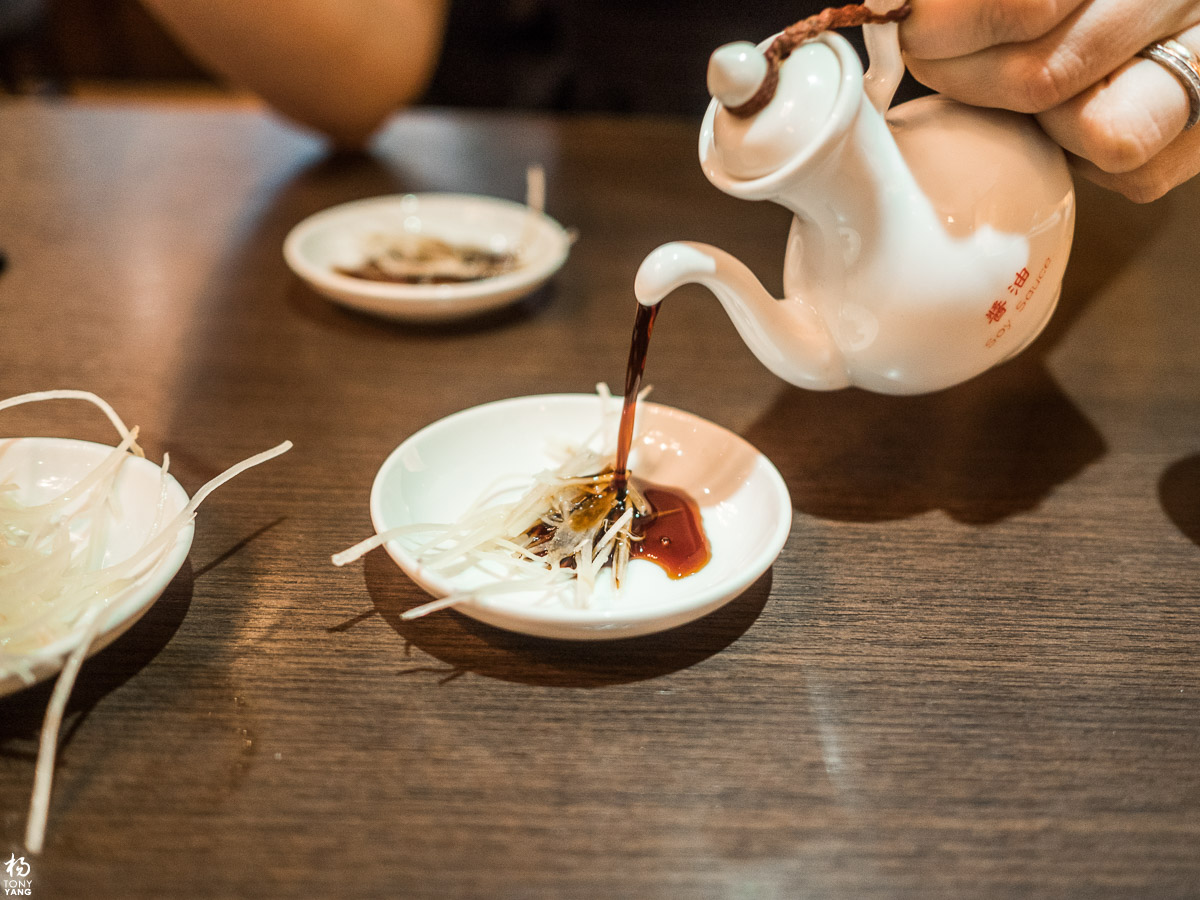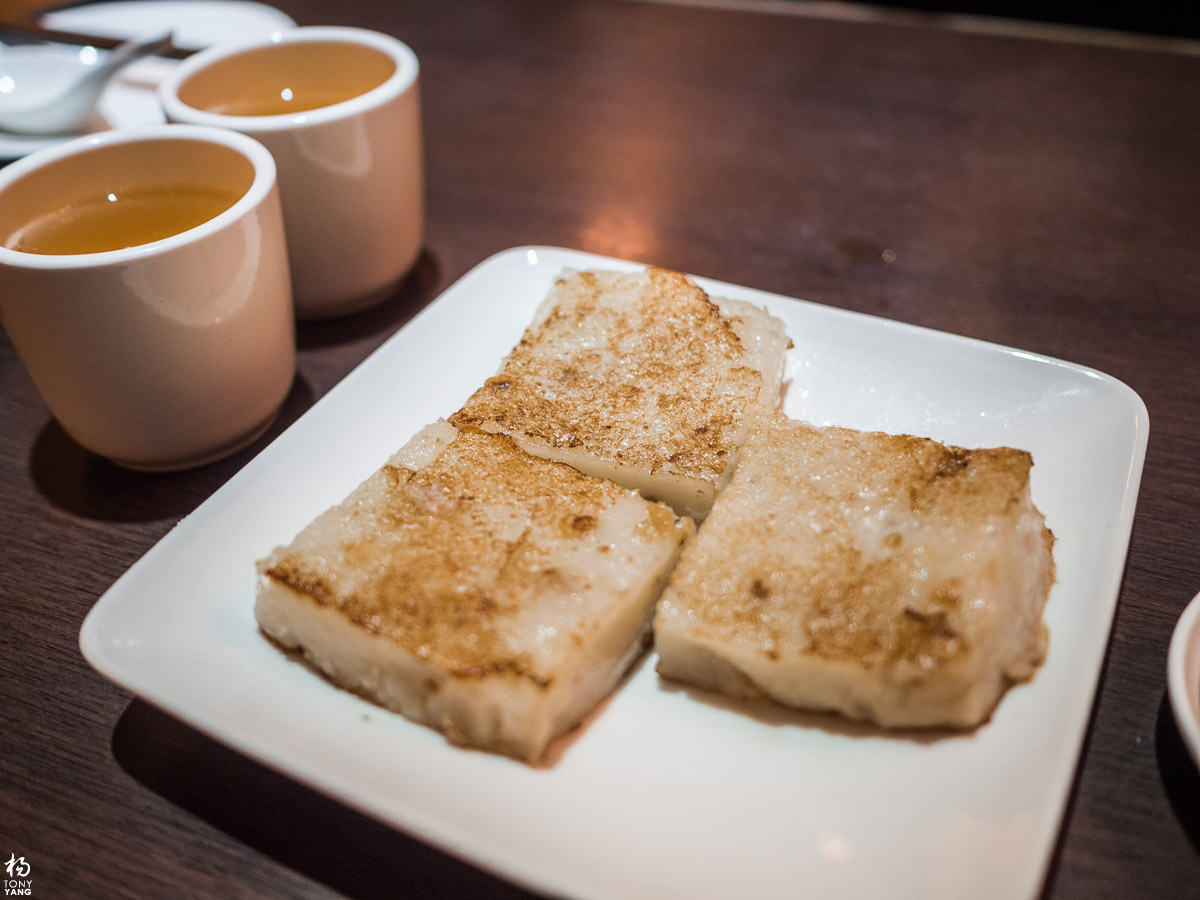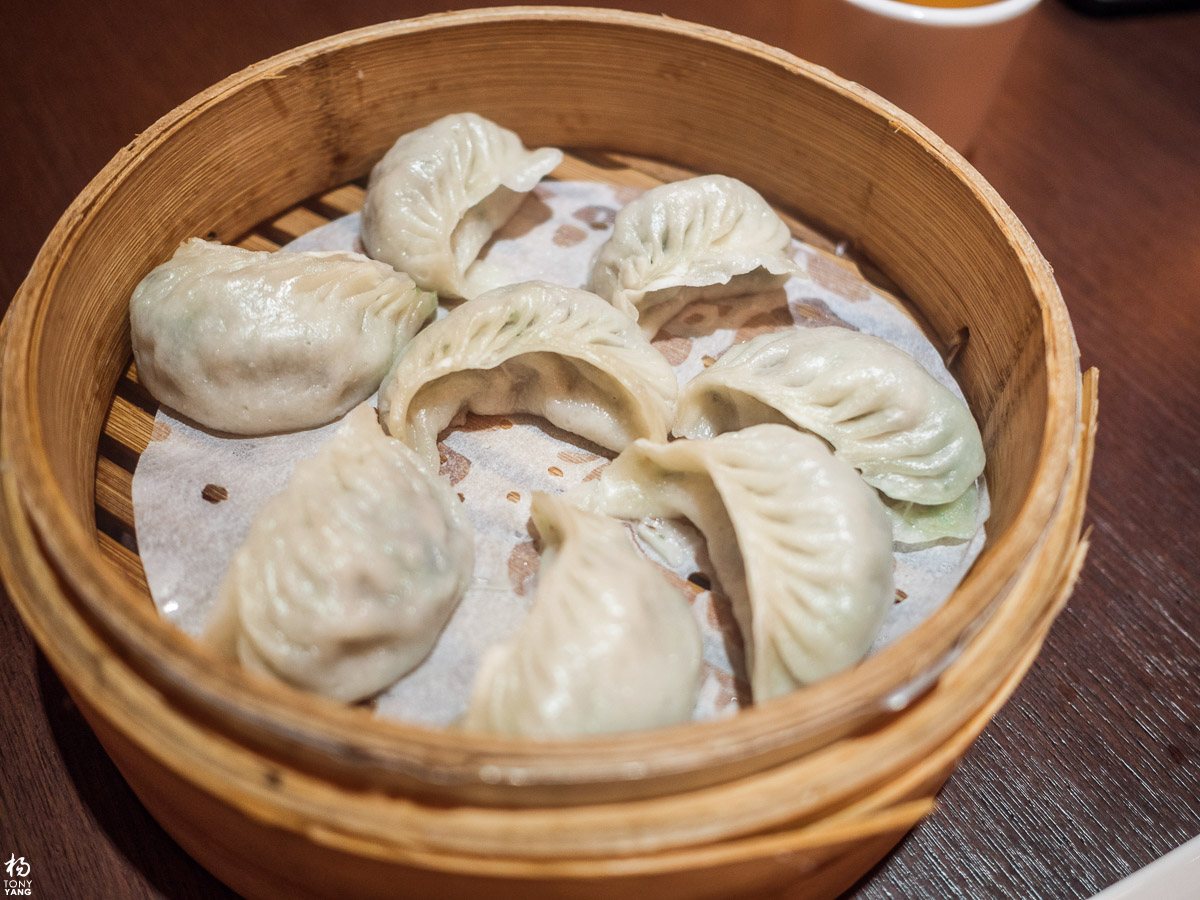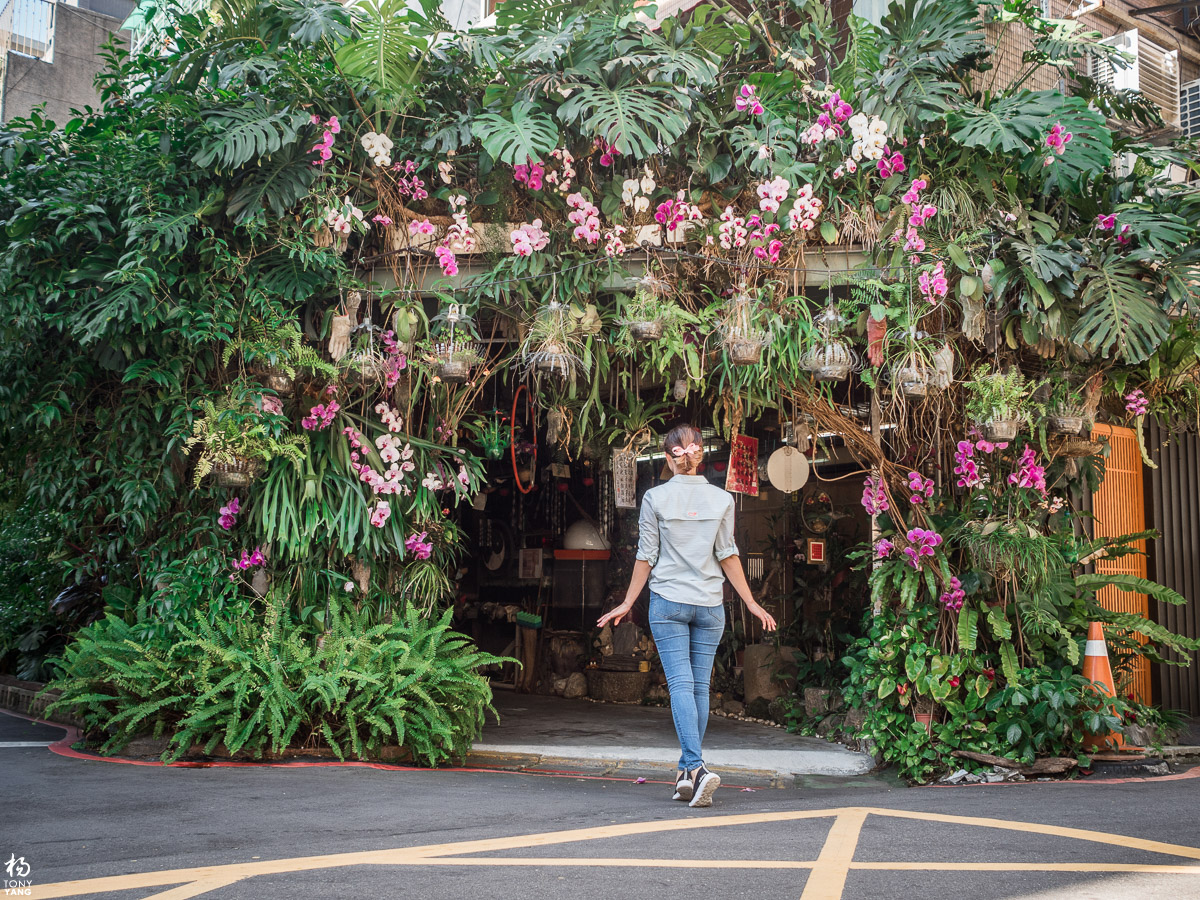 What's a trip to Taipei without visiting Taipei 101? Since we are doggo lovers, we were lucky to stumble into a doggo convention at the exhibition hall, so naturally we bought tickets. Surprisingly Corgis seemed to be the most popular dog, and almost no Shih Tzus were to be found! Since the weather was beautiful, we enjoyed an outdoor lunch across 101 at COMMUNE A7. It was a very Brooklyn hipster themed park with food trucks, loud music, and astroturf floor seating. Can't say we didn't enjoy it though!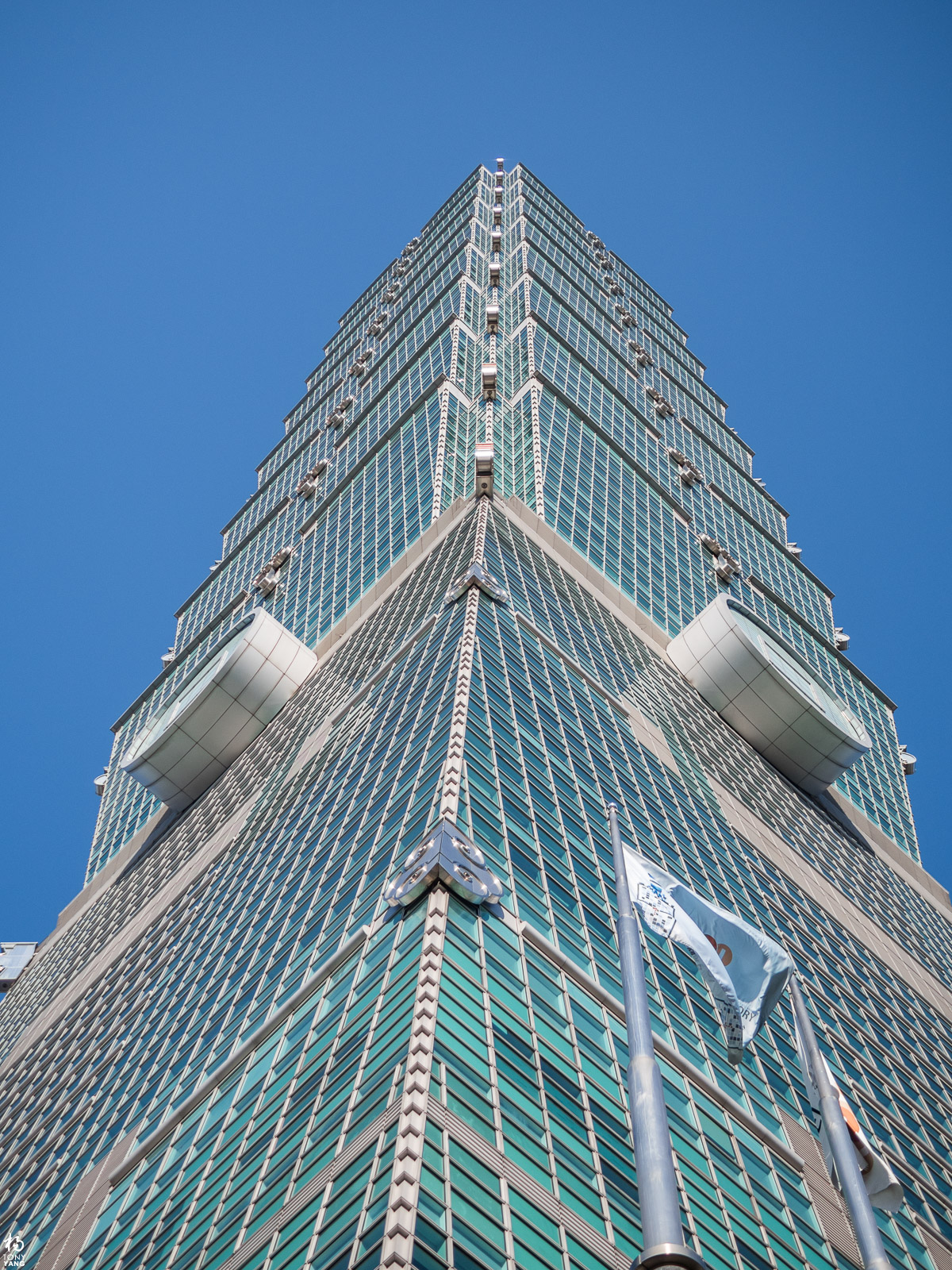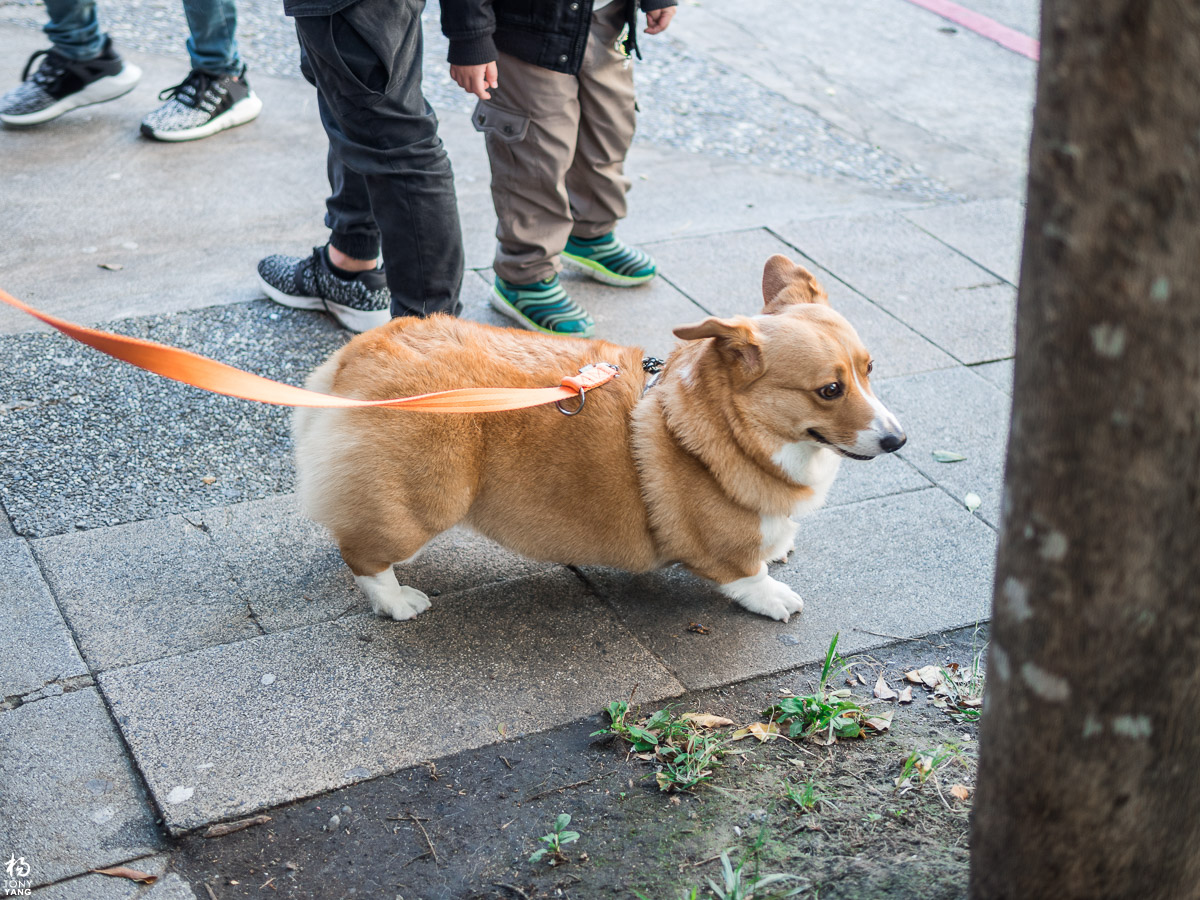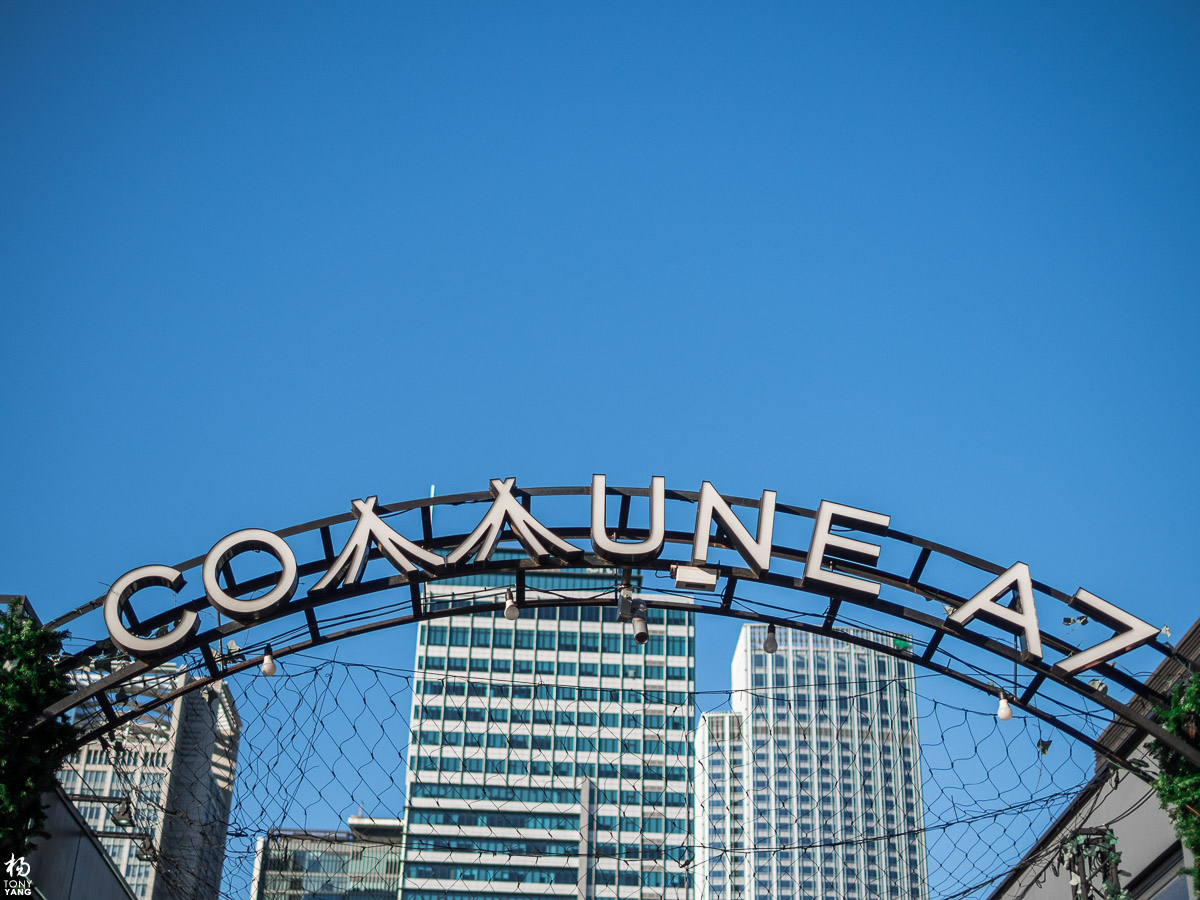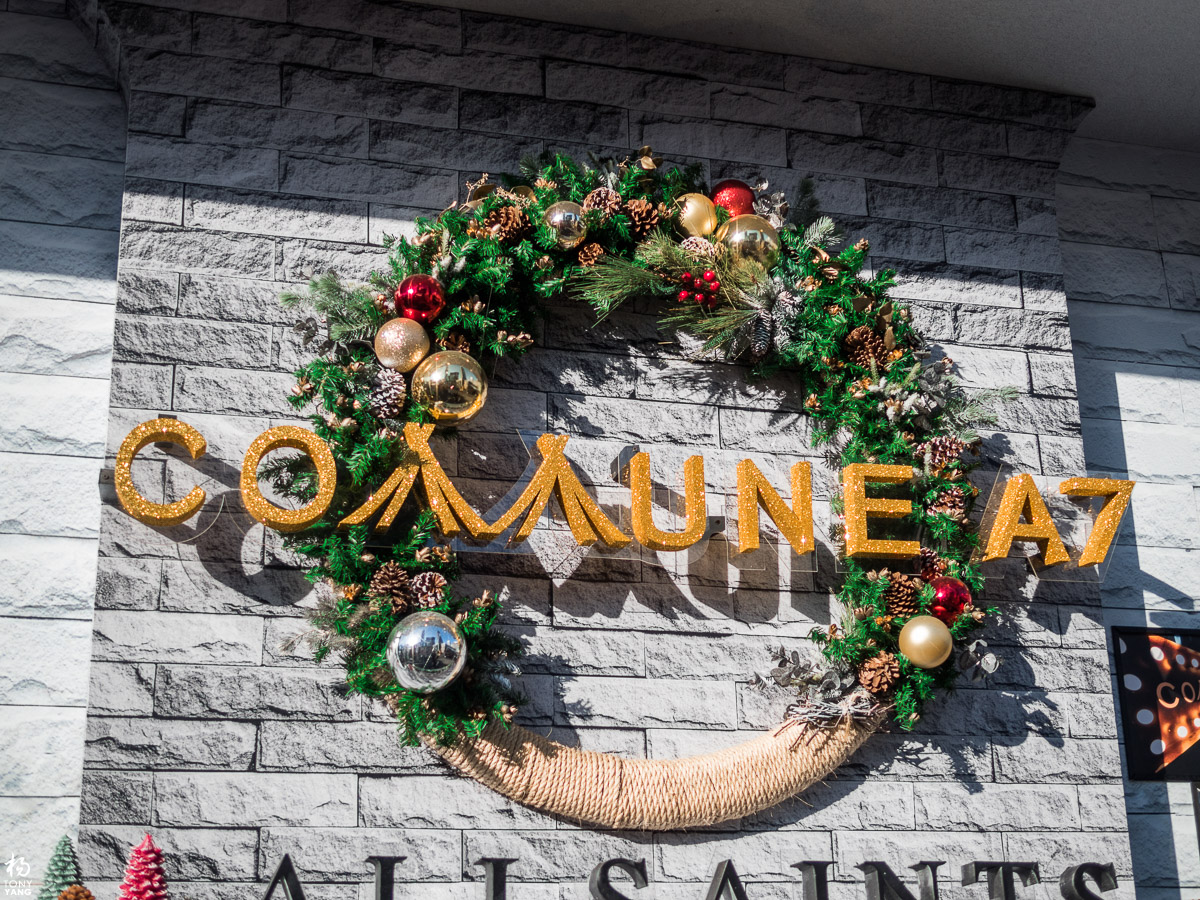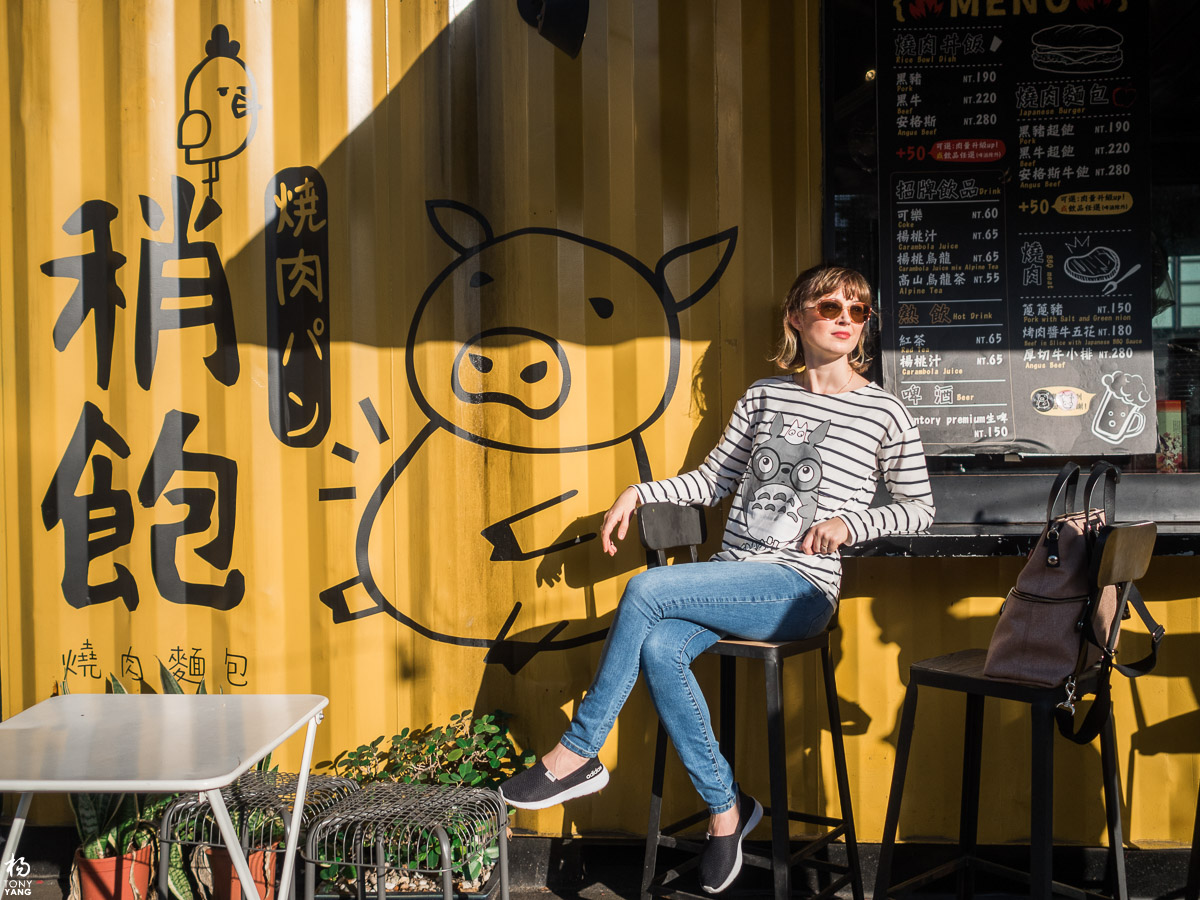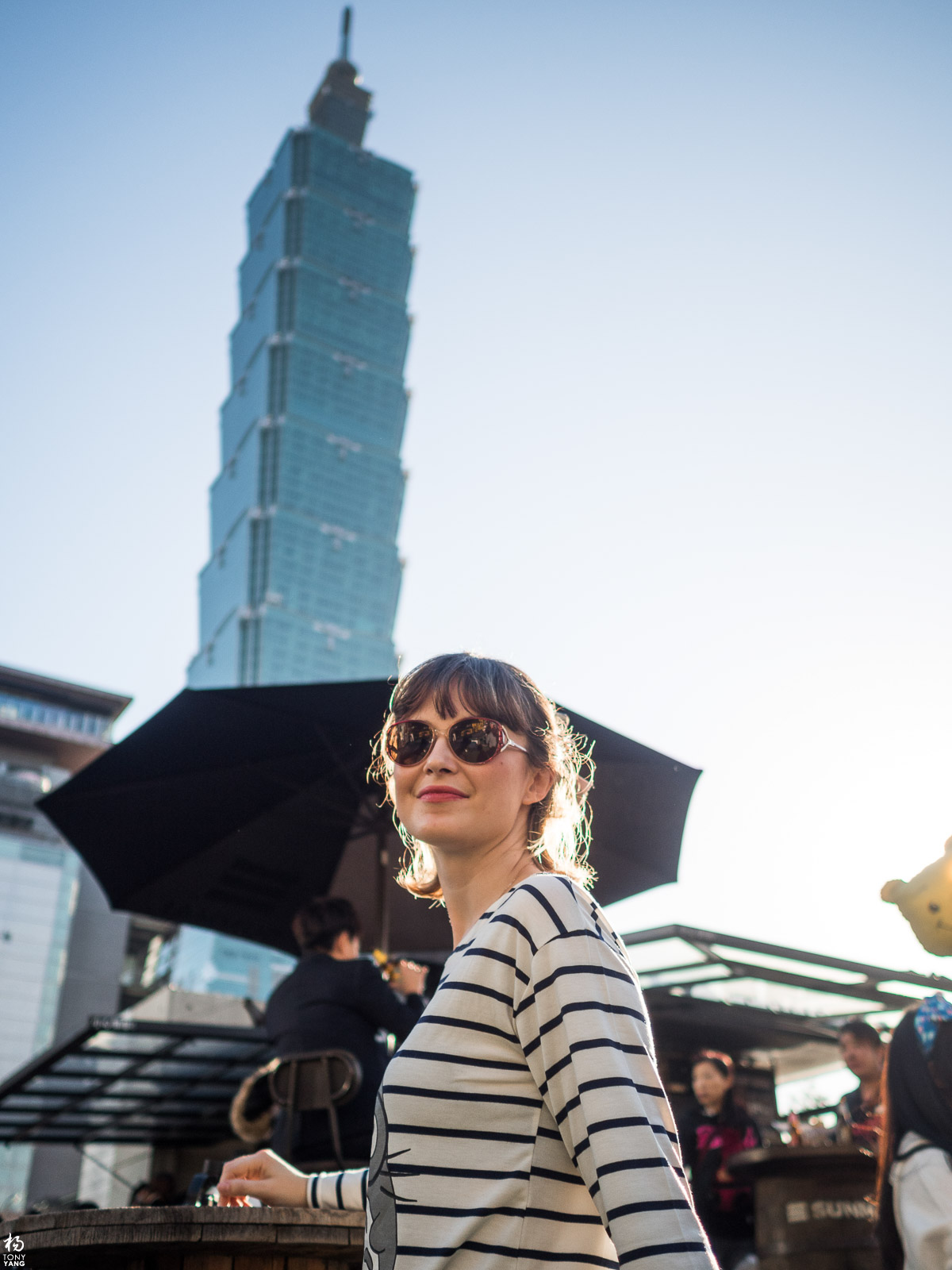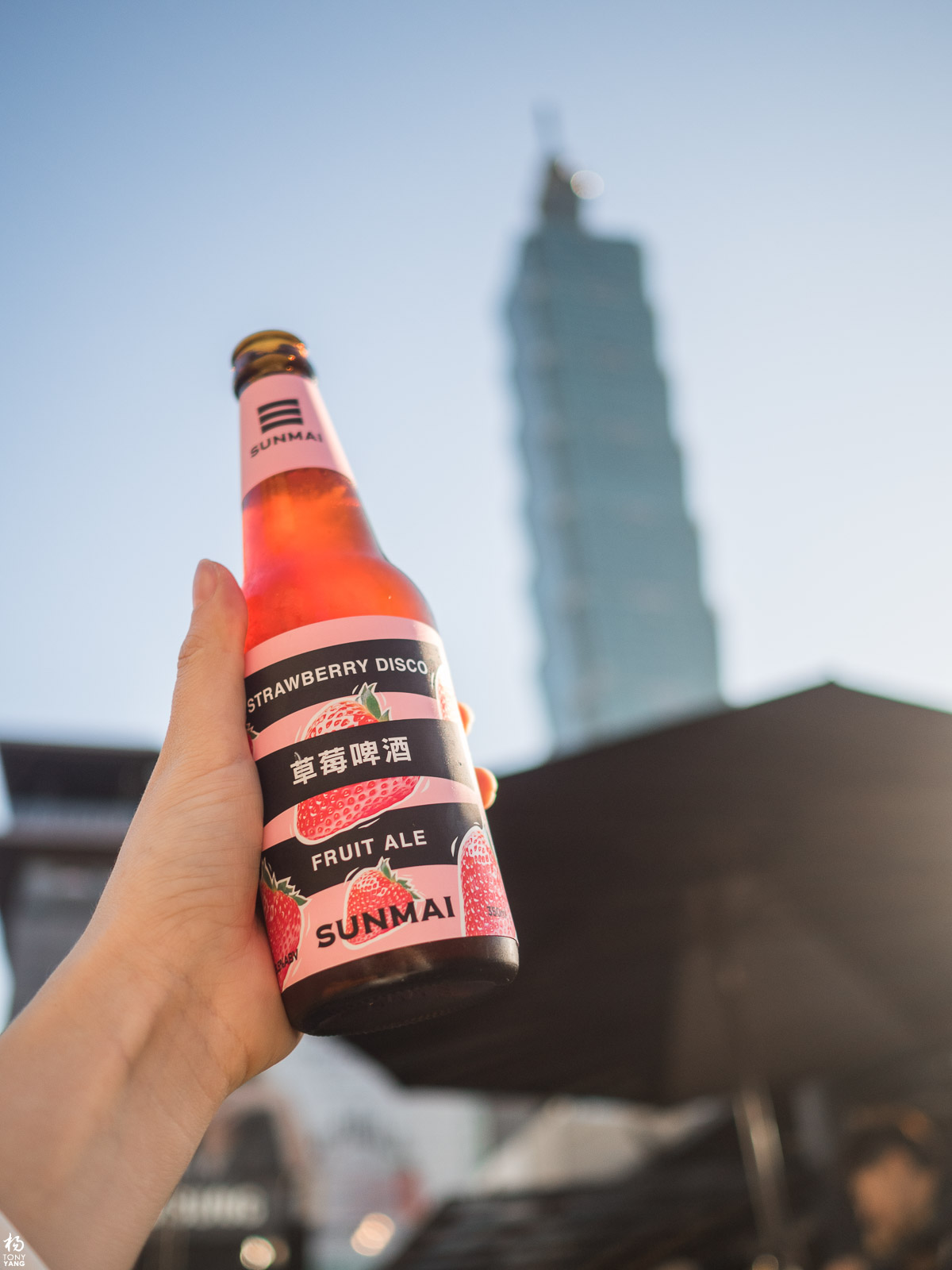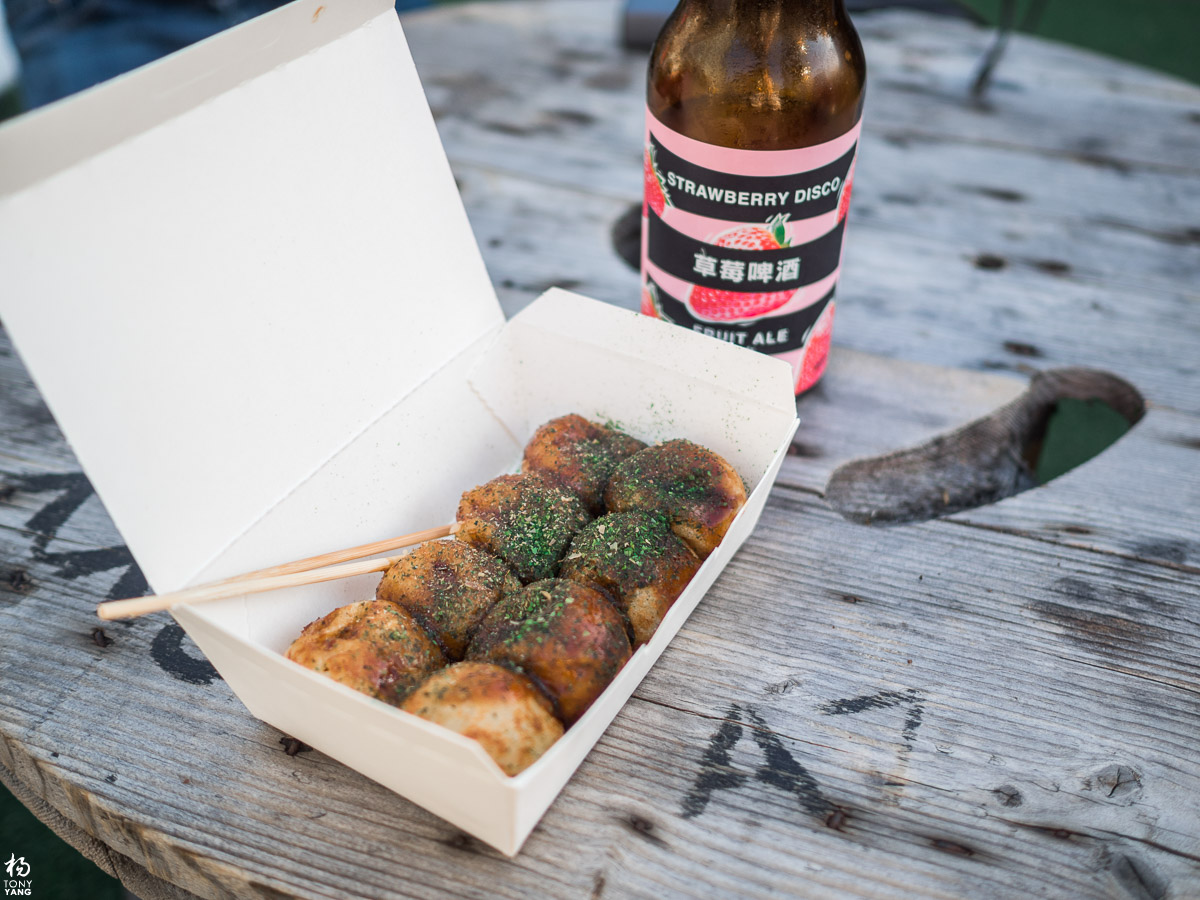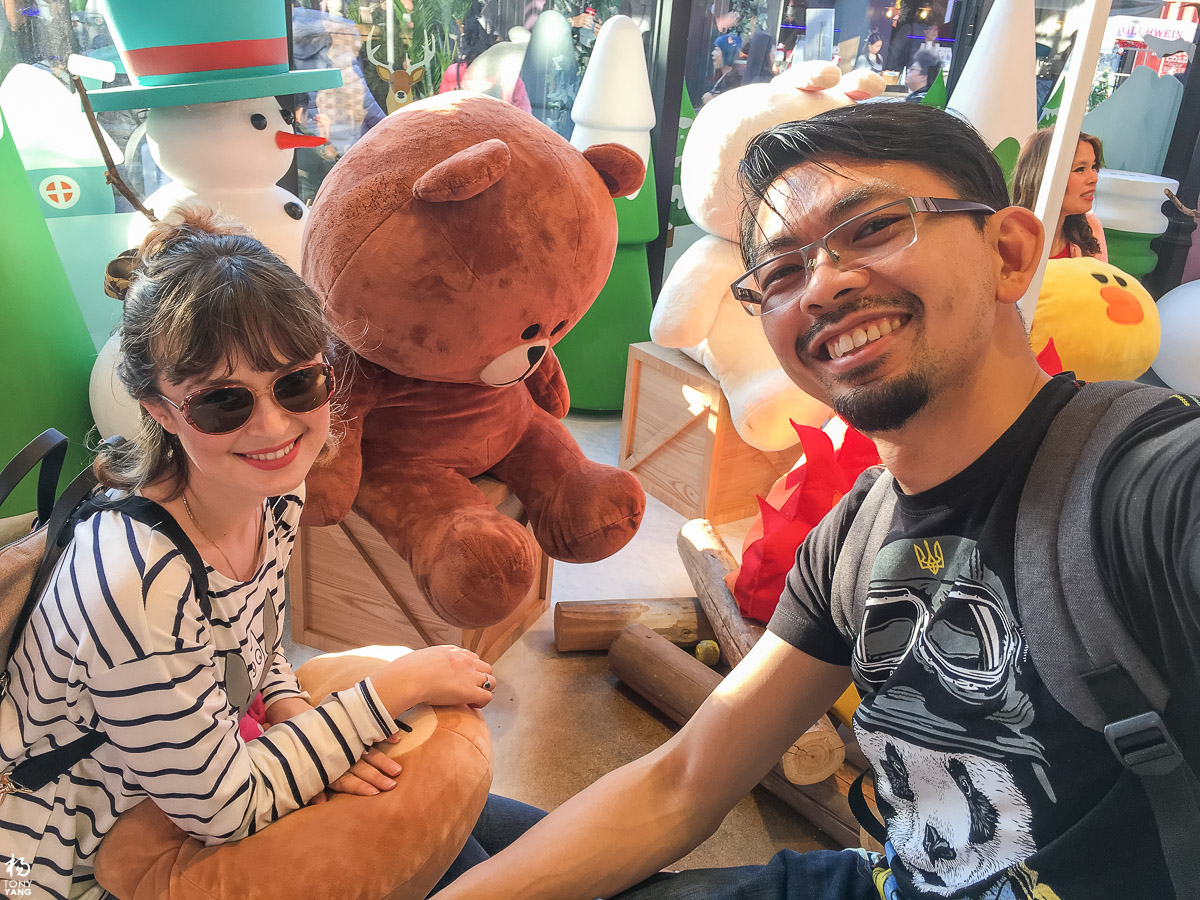 Inside Taipei 101 was TWG Tea for a relaxing tea party and snacks. While the branding and design transports your back in time to how the British must have enjoyed tea back in the 19th century, TWG was actually established in Singapore in 2008. The tea and scone pairing with jelly and whipped cream was a delicious experience nonetheless.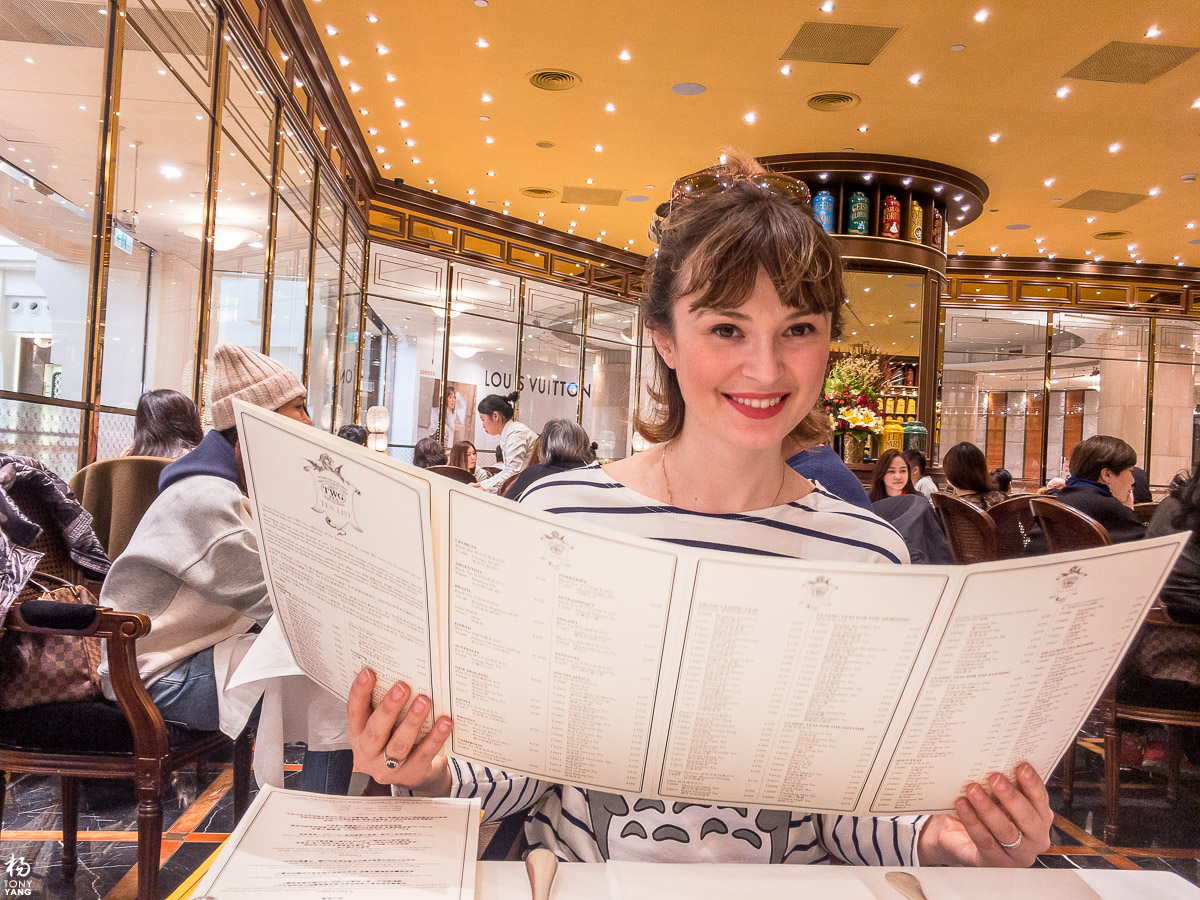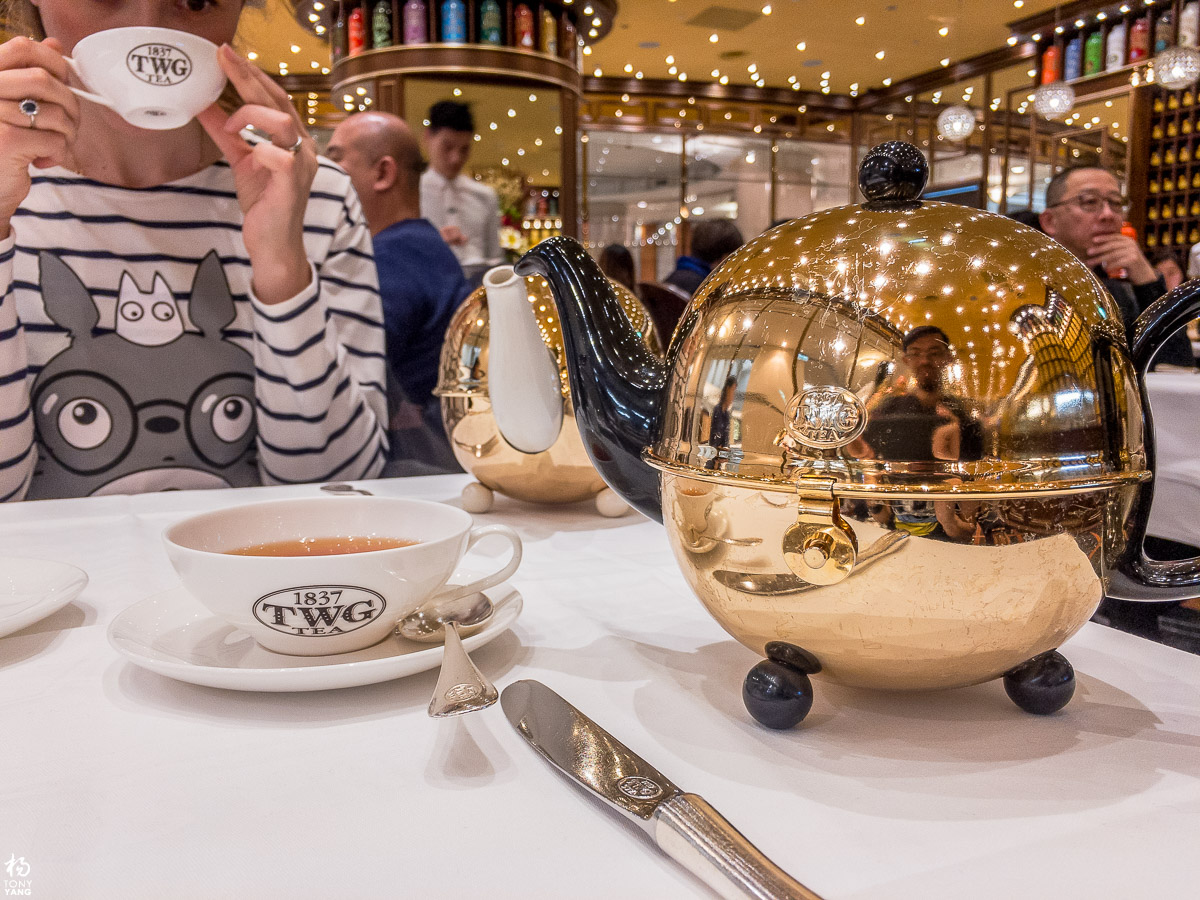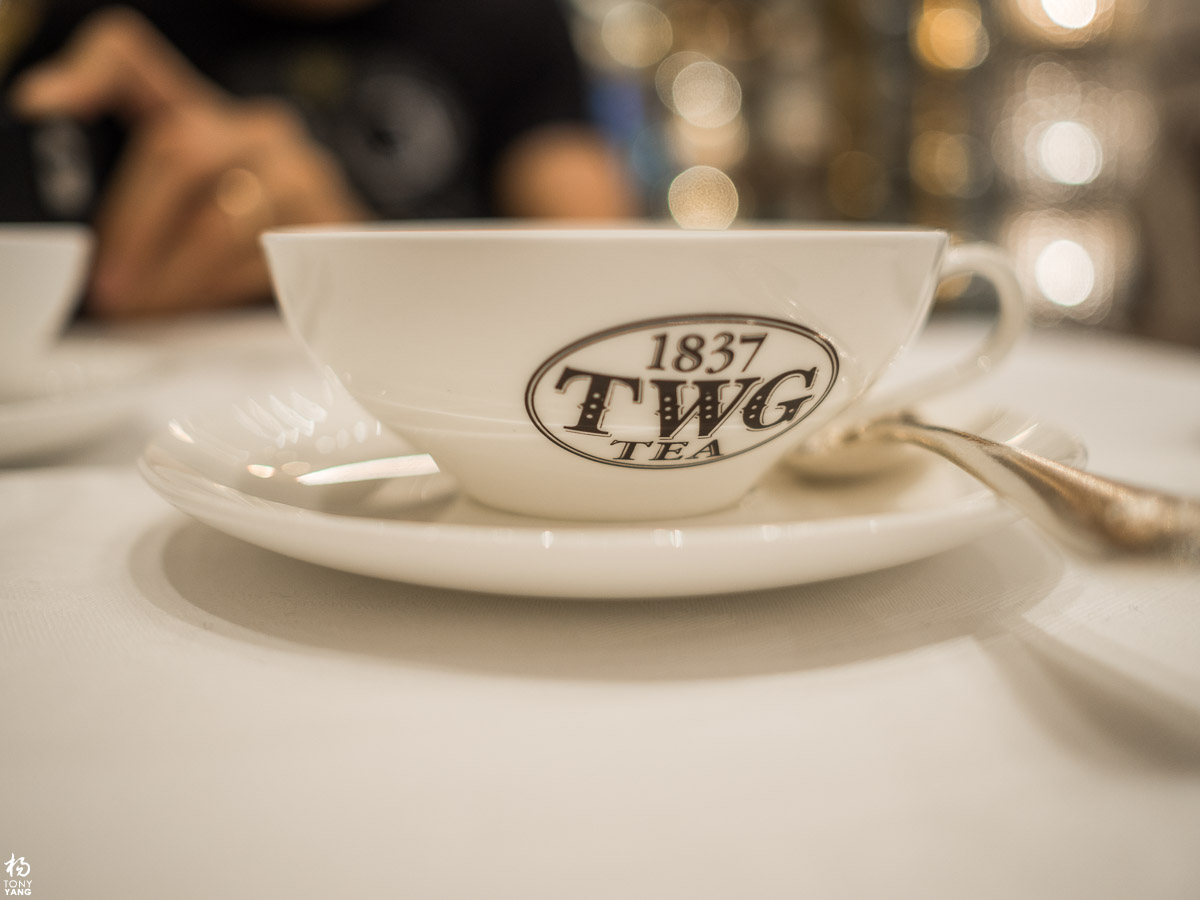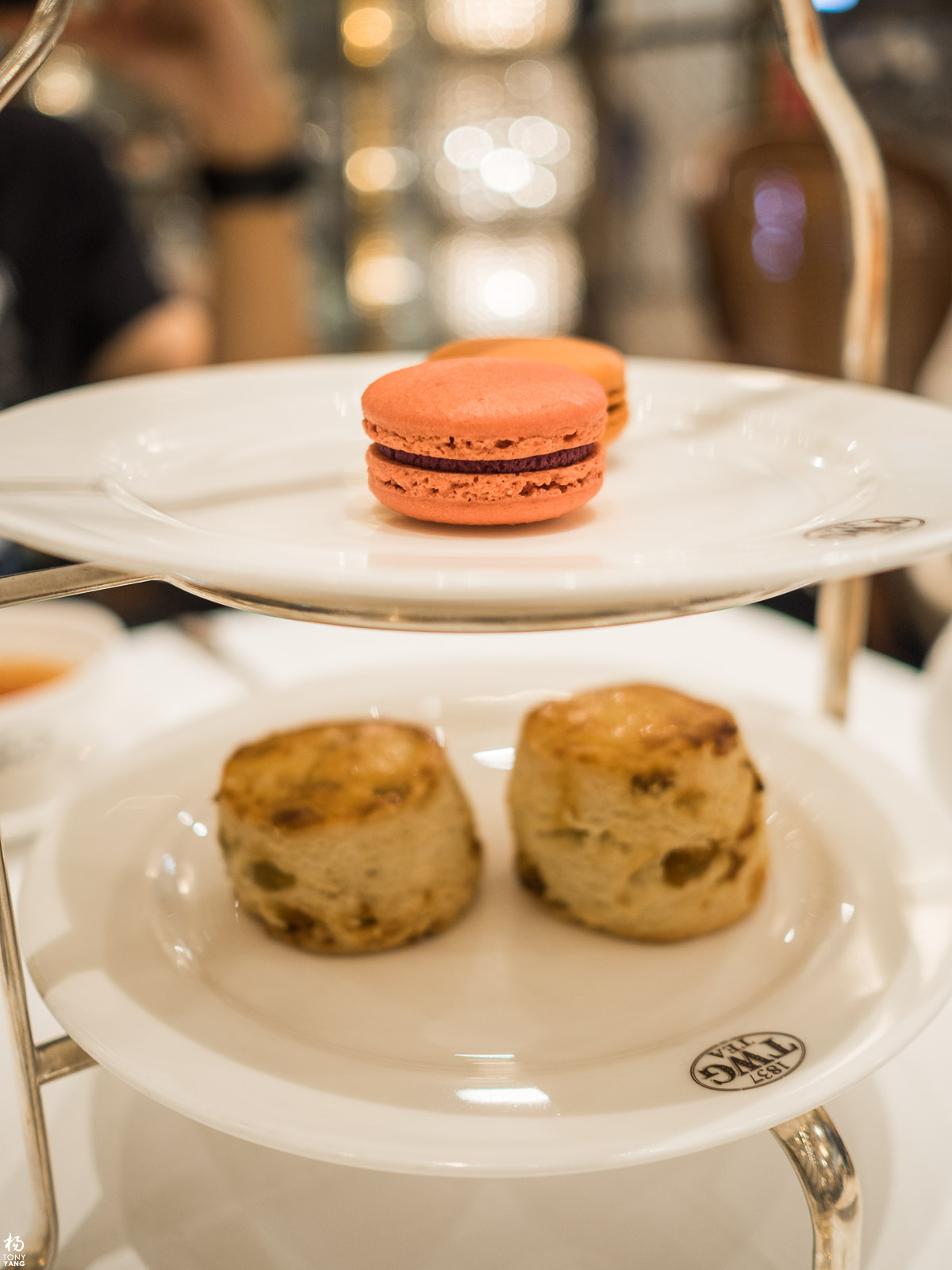 You can't come to Taiwan and not have their famous beef noodle soup!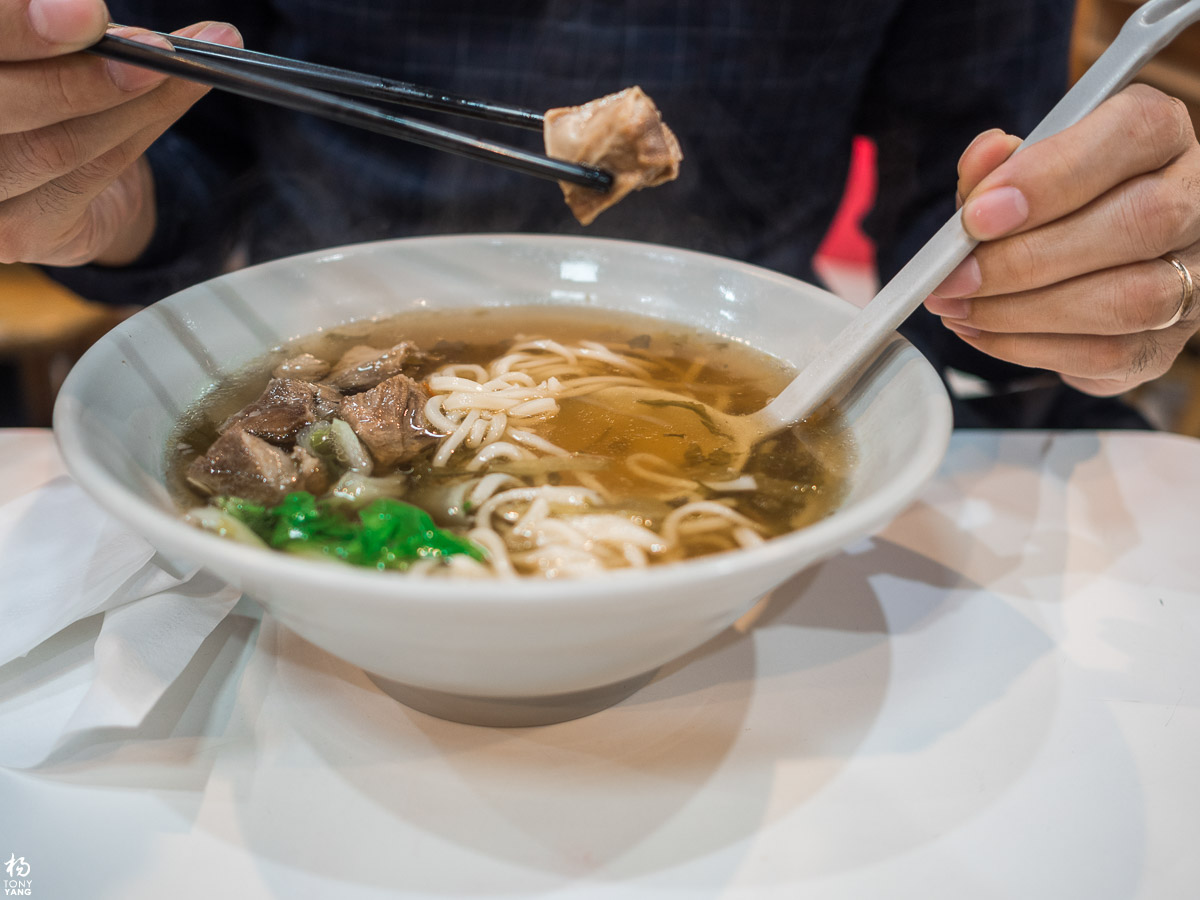 To my wife's dismay, I wanted to hike up Elephant Mountain at the crack of dawn to get some nice footage. We did the same hike the first time in Taiwan in the evening and I wanted to try again. To her amazing credit, she accompanied me on a steep ascent up hundreds of steps. We were put to shame as we panted up the stairs and old Taiwanese men and women were already on the top doing exercises. We enjoyed a quick 7-Eleven lunch break at the top before we made our way down.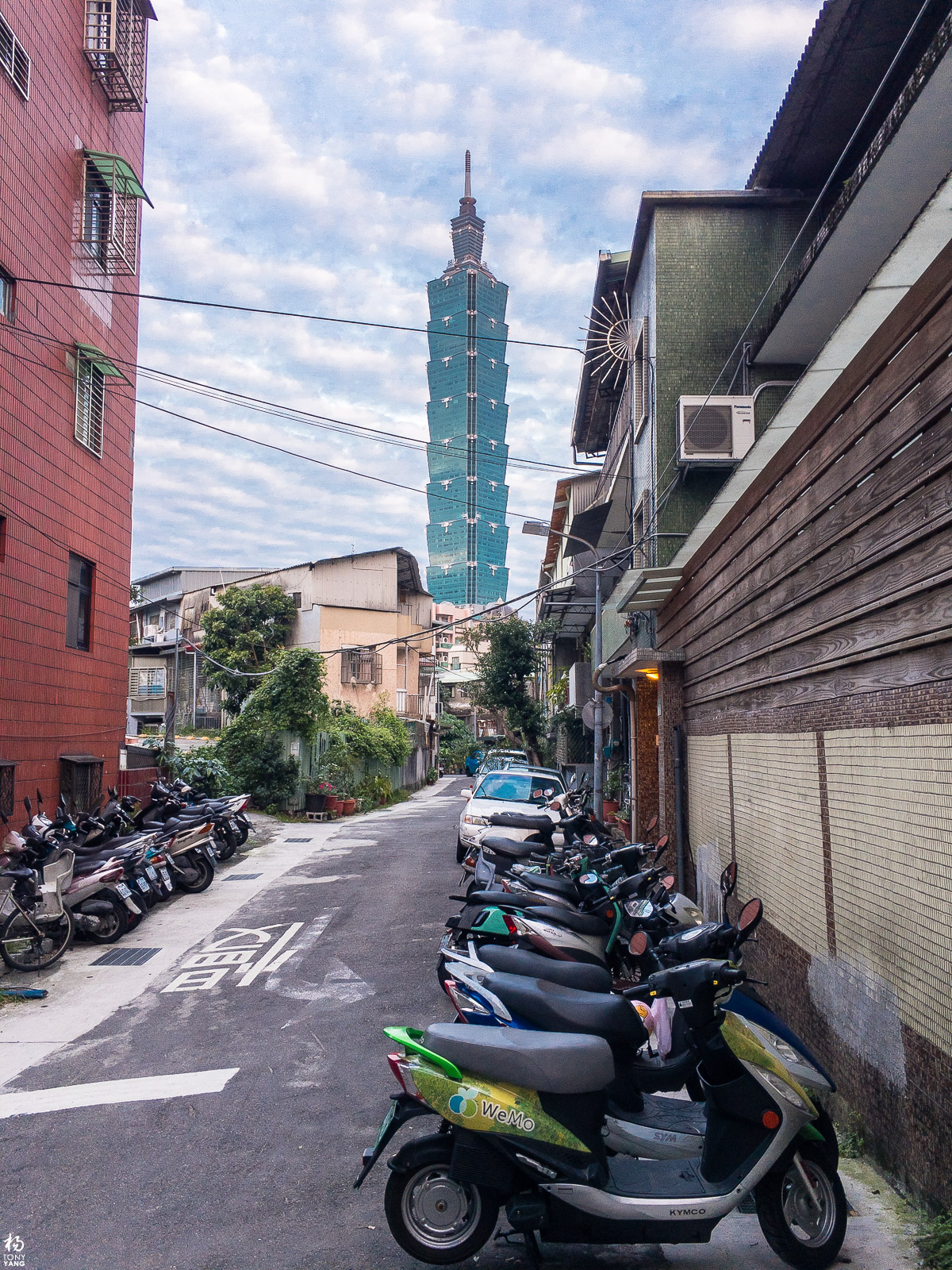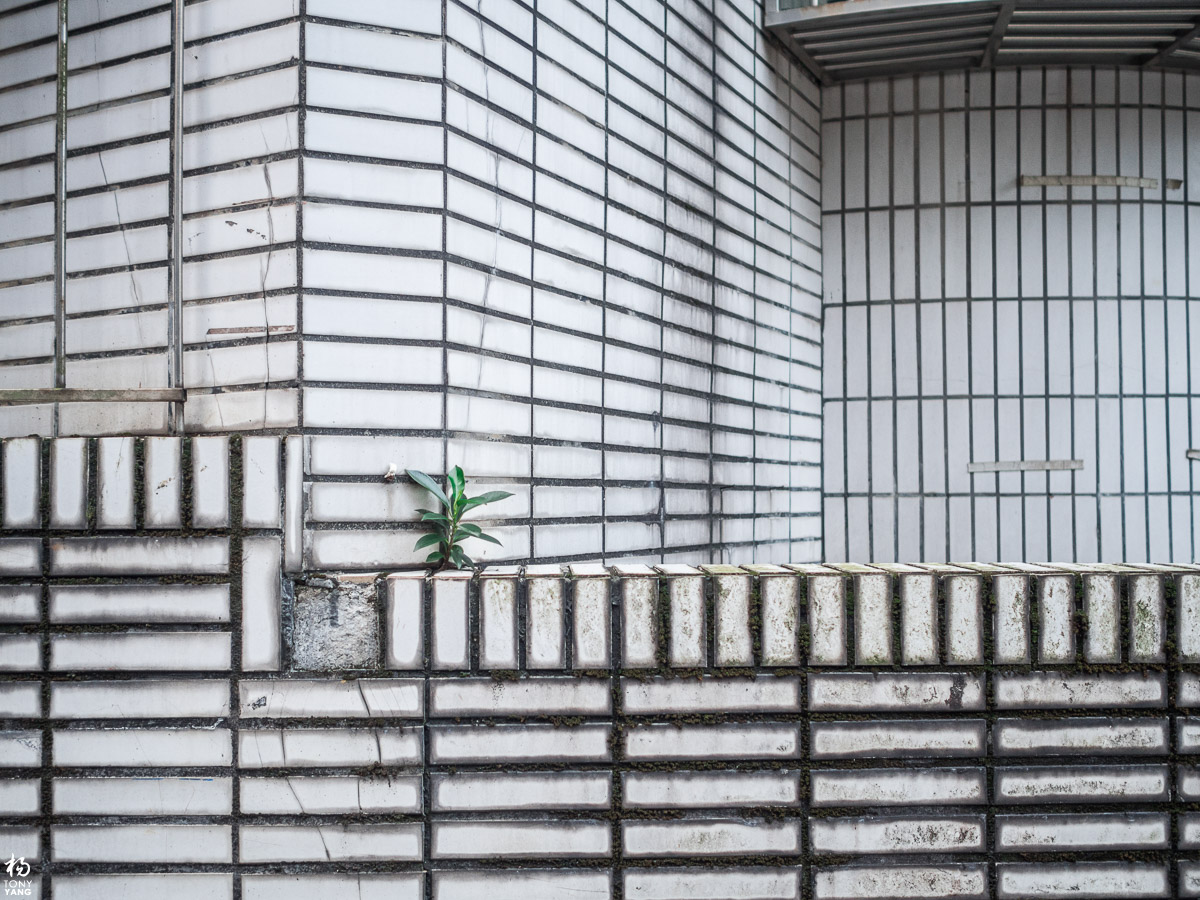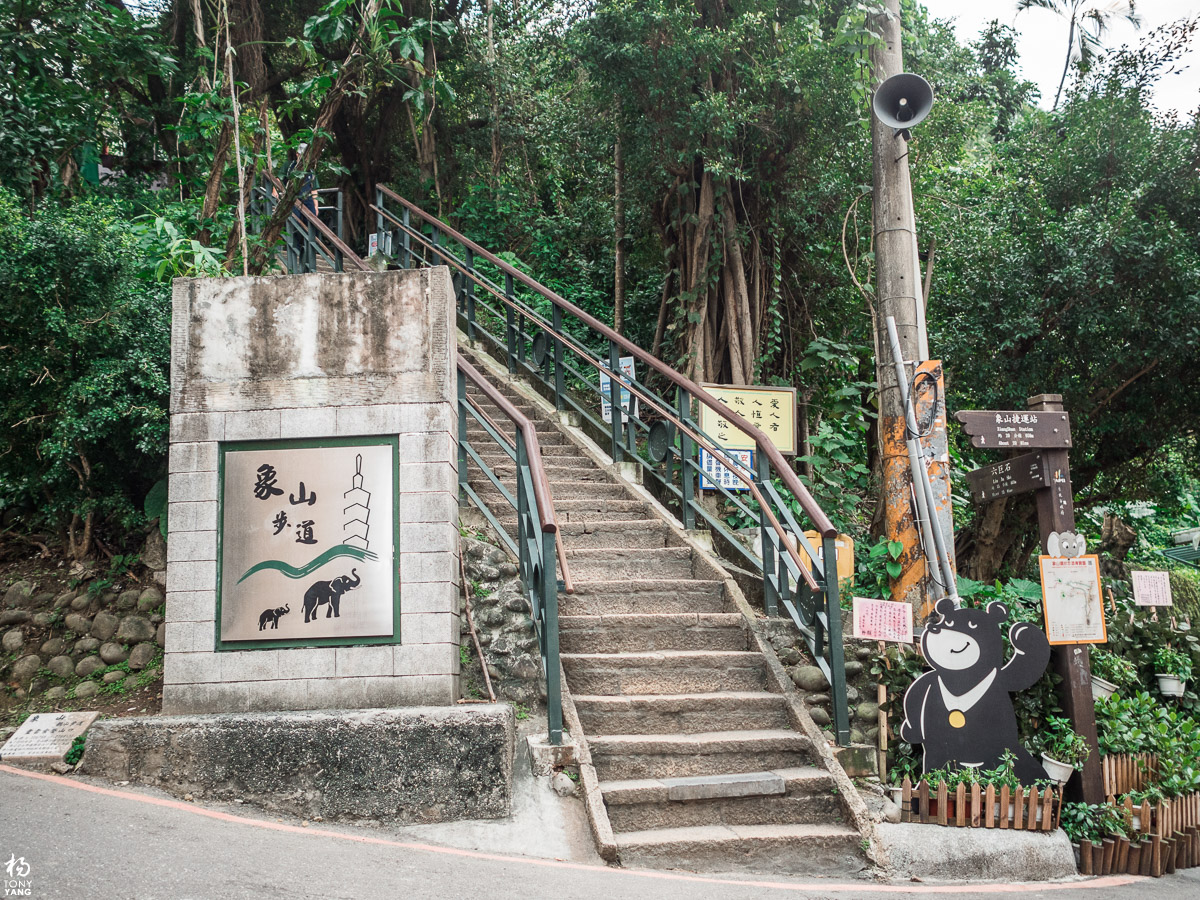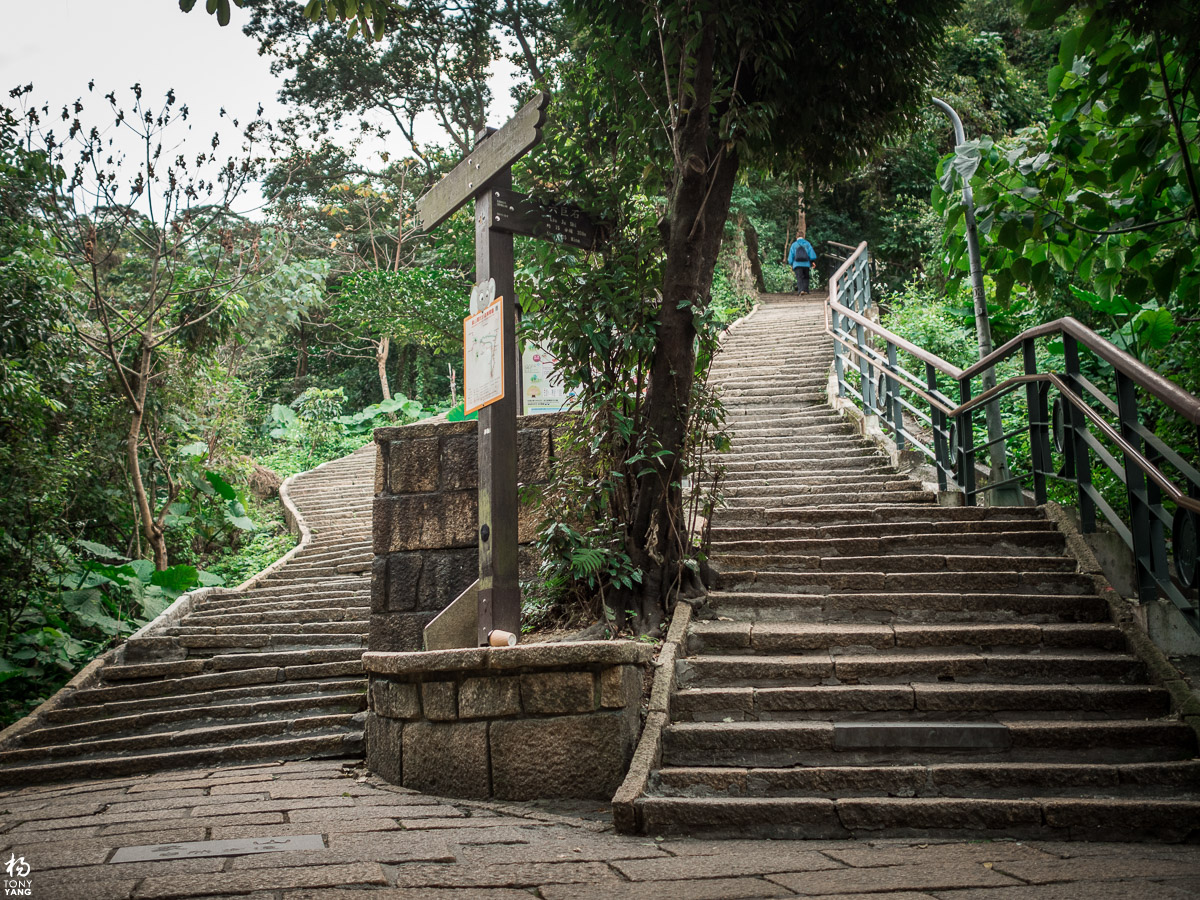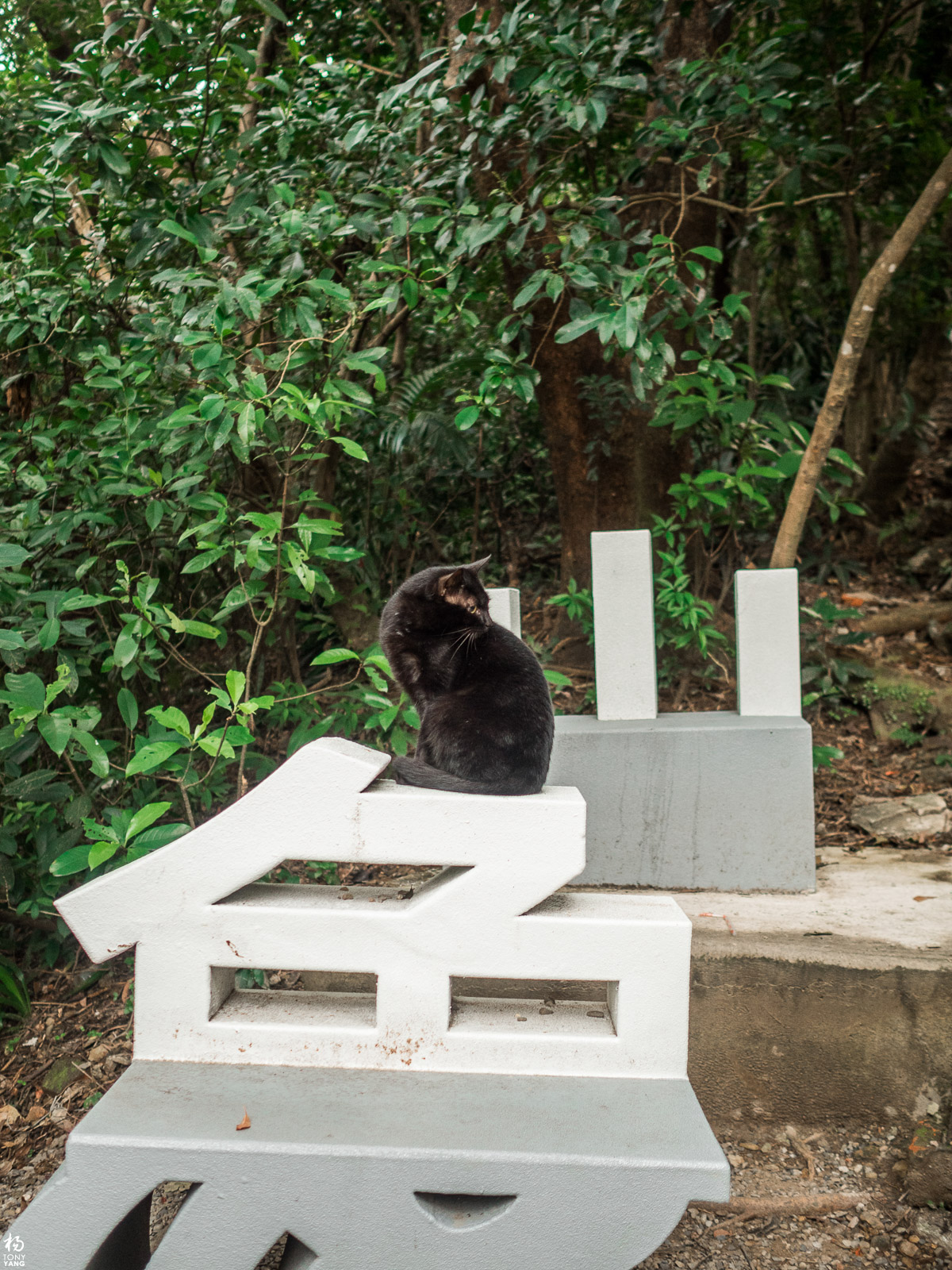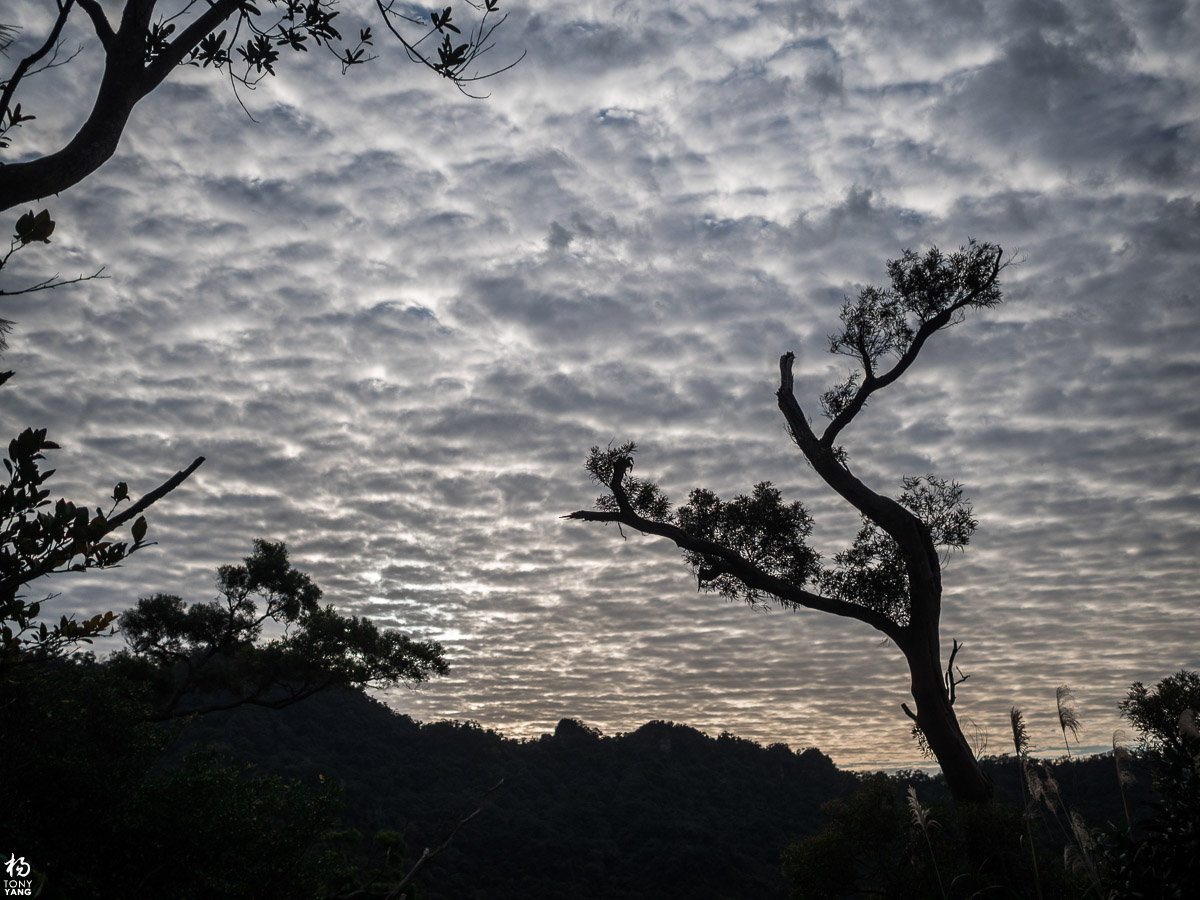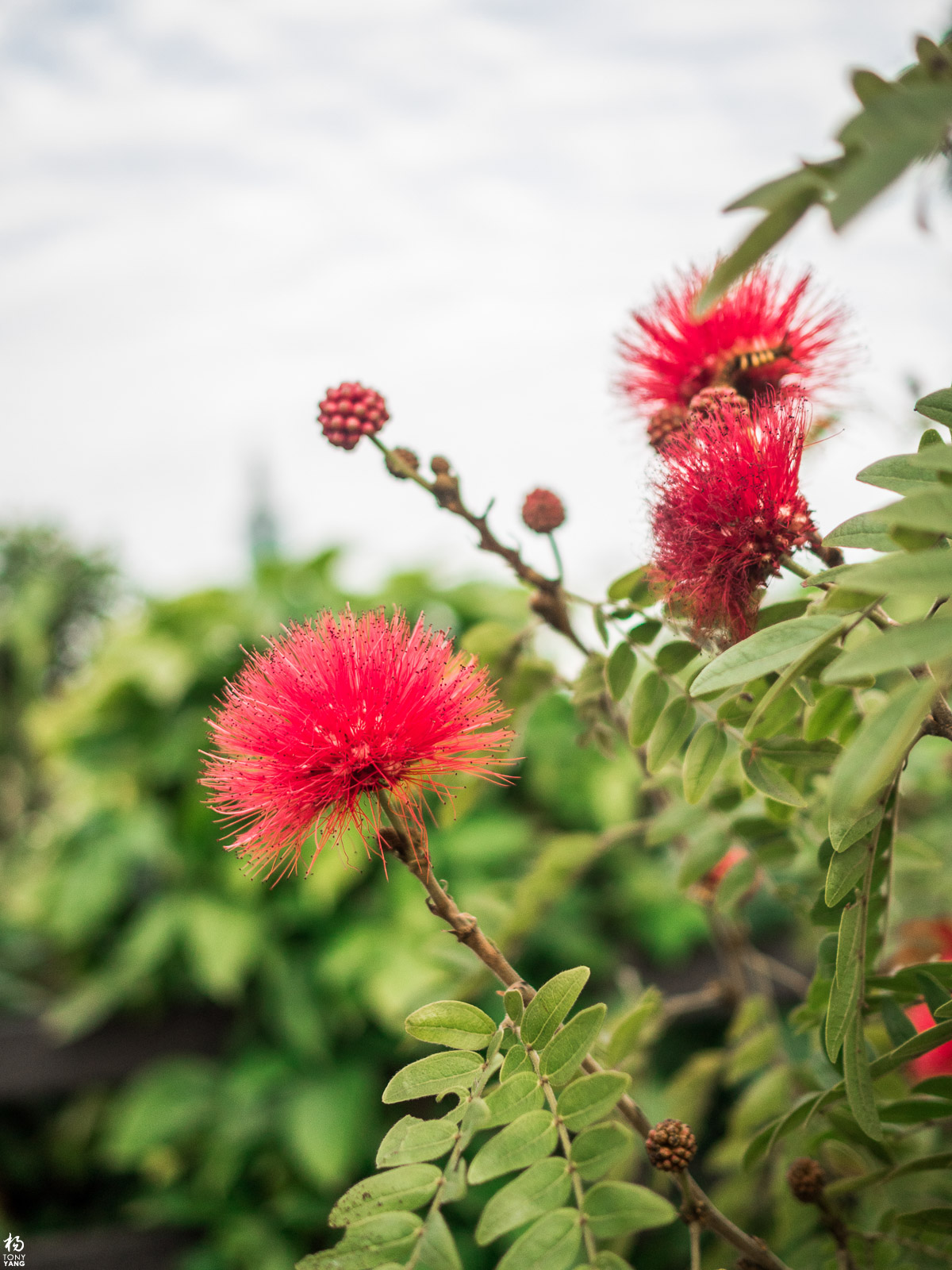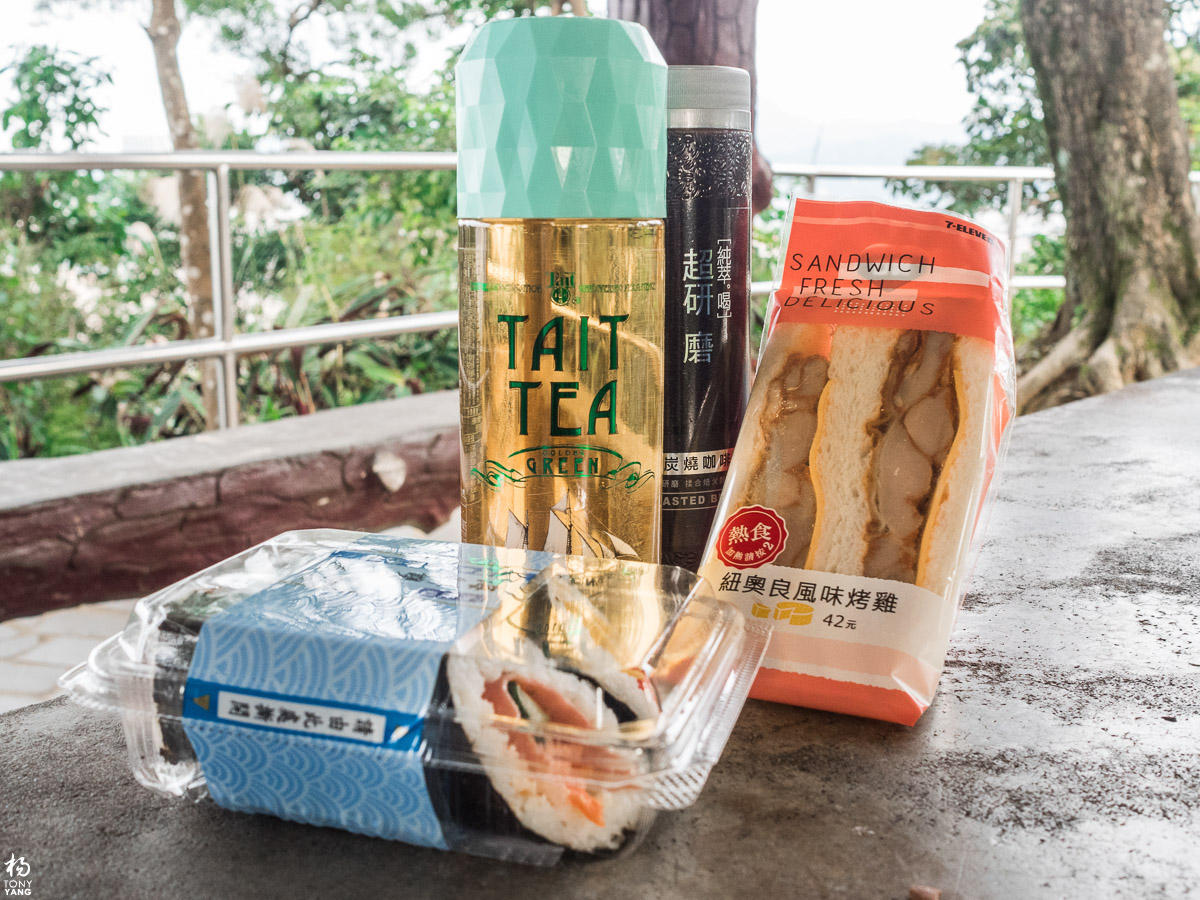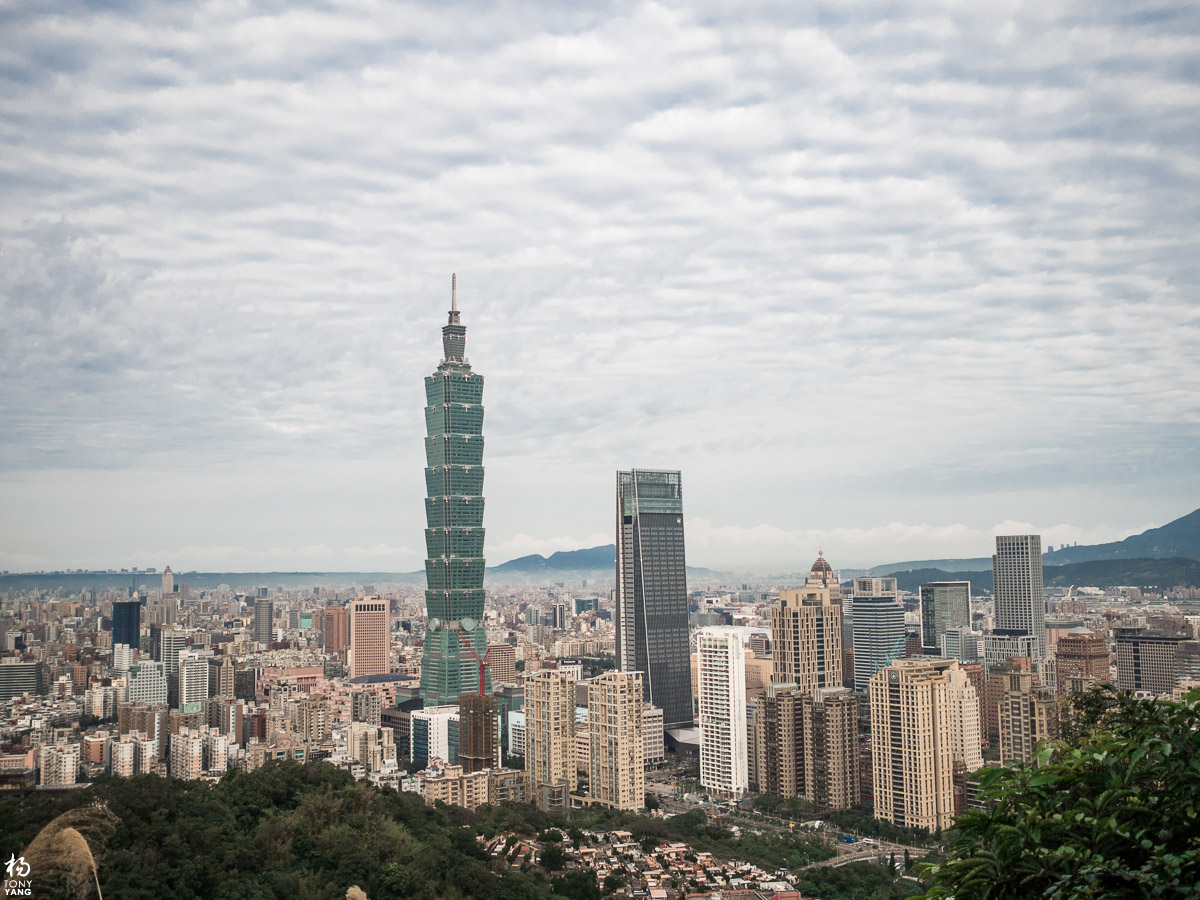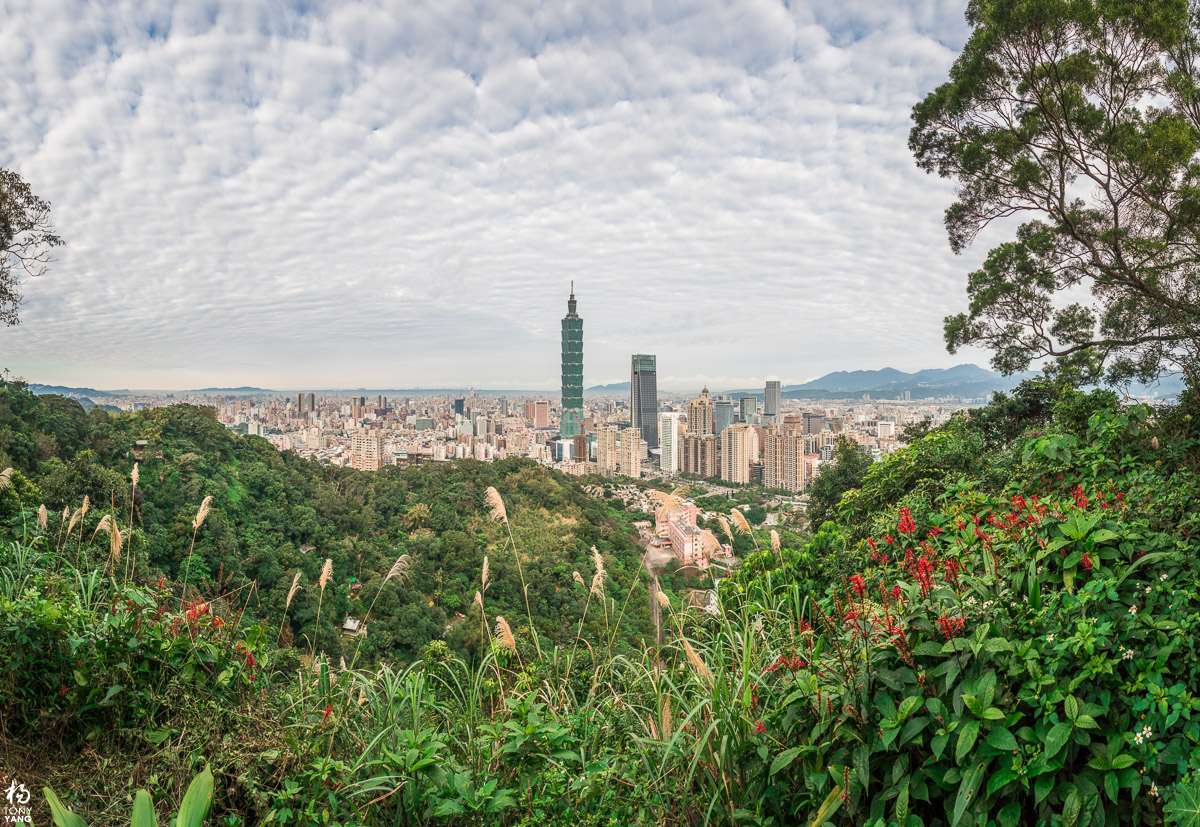 Since there were U-Bike stations everywhere, we found a picturesque coffee shop to try out, Good Design Institution, where they serve your cocktails in science beakers.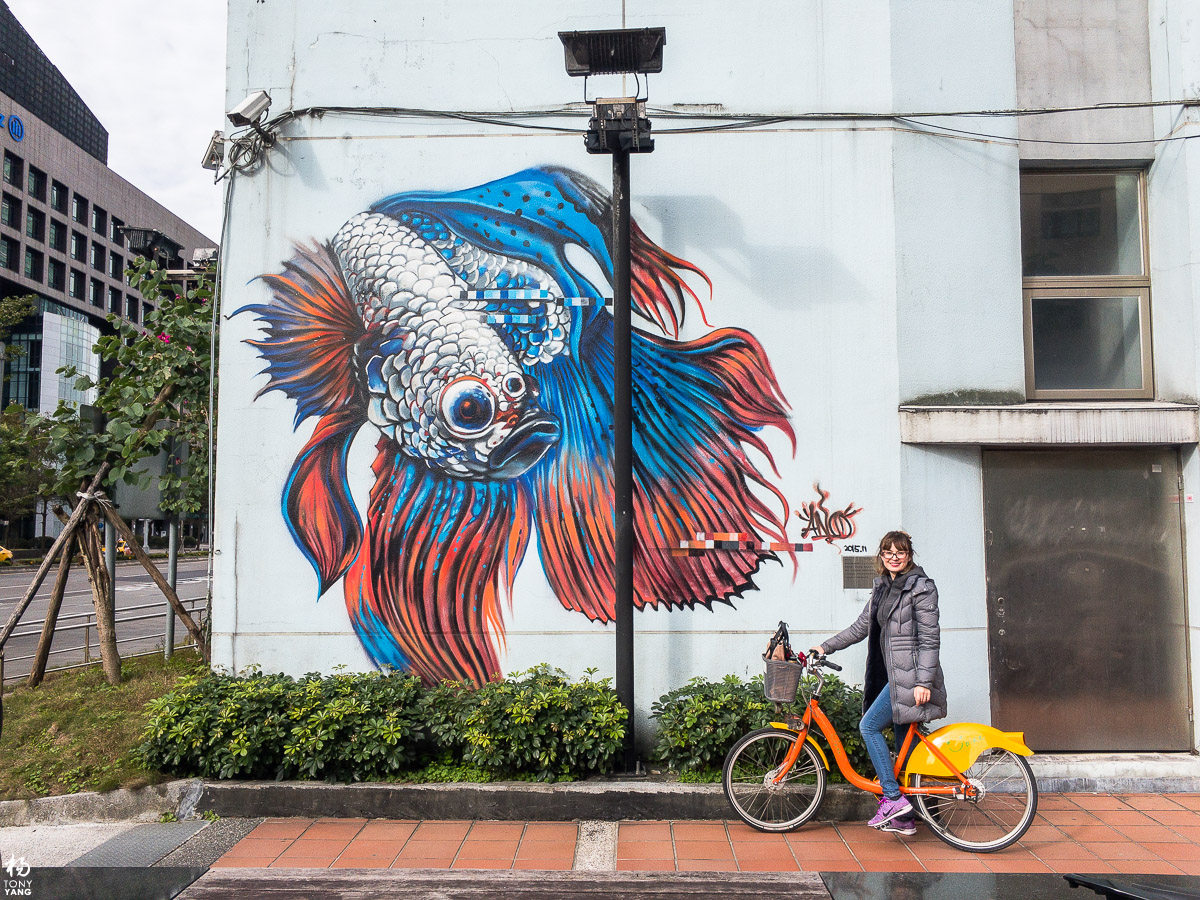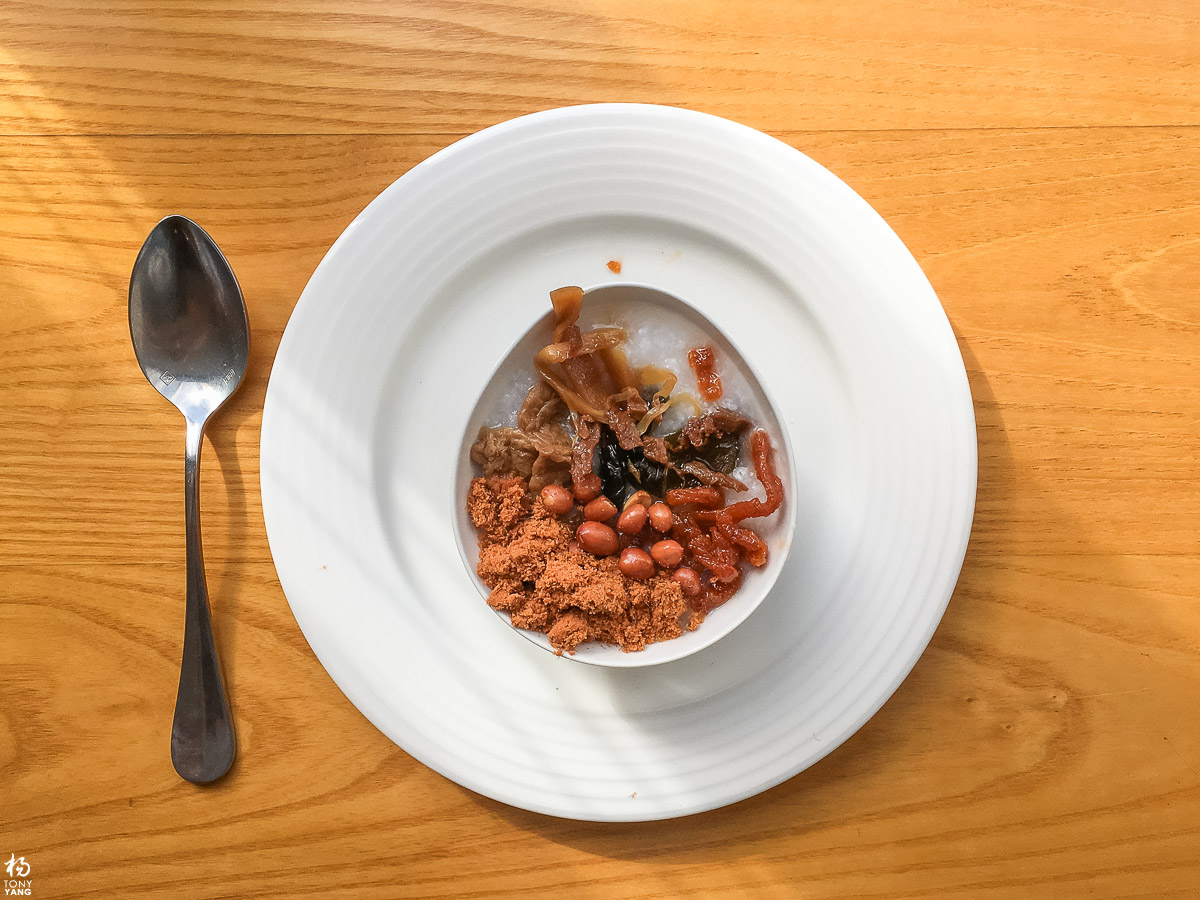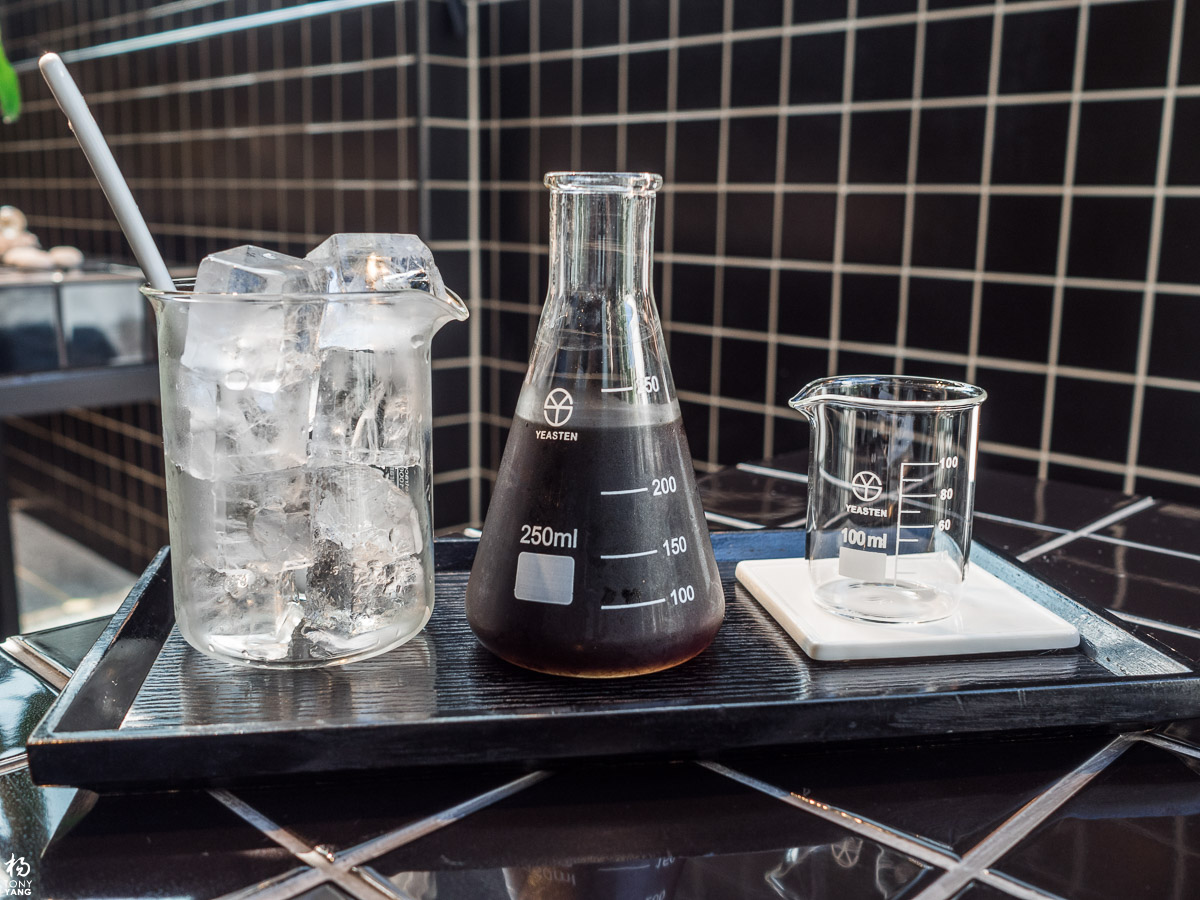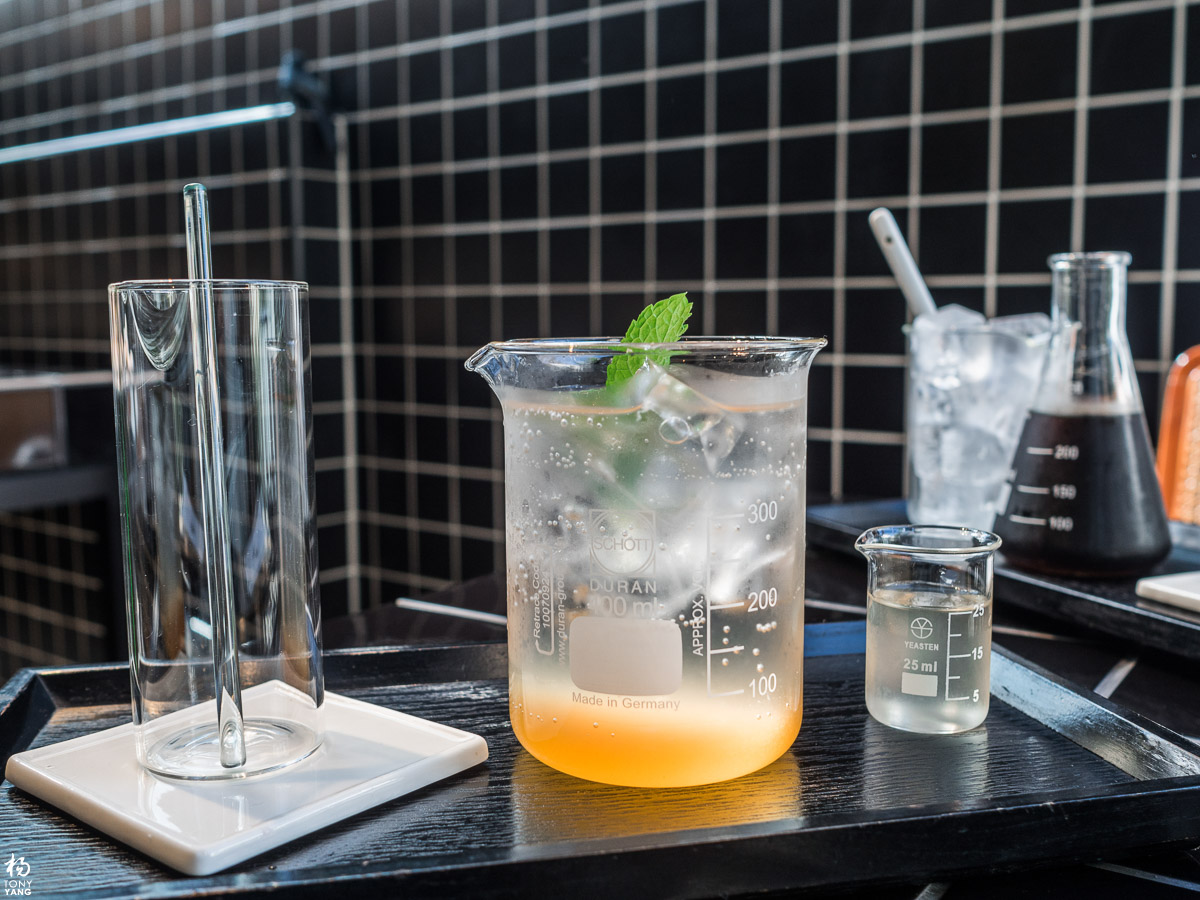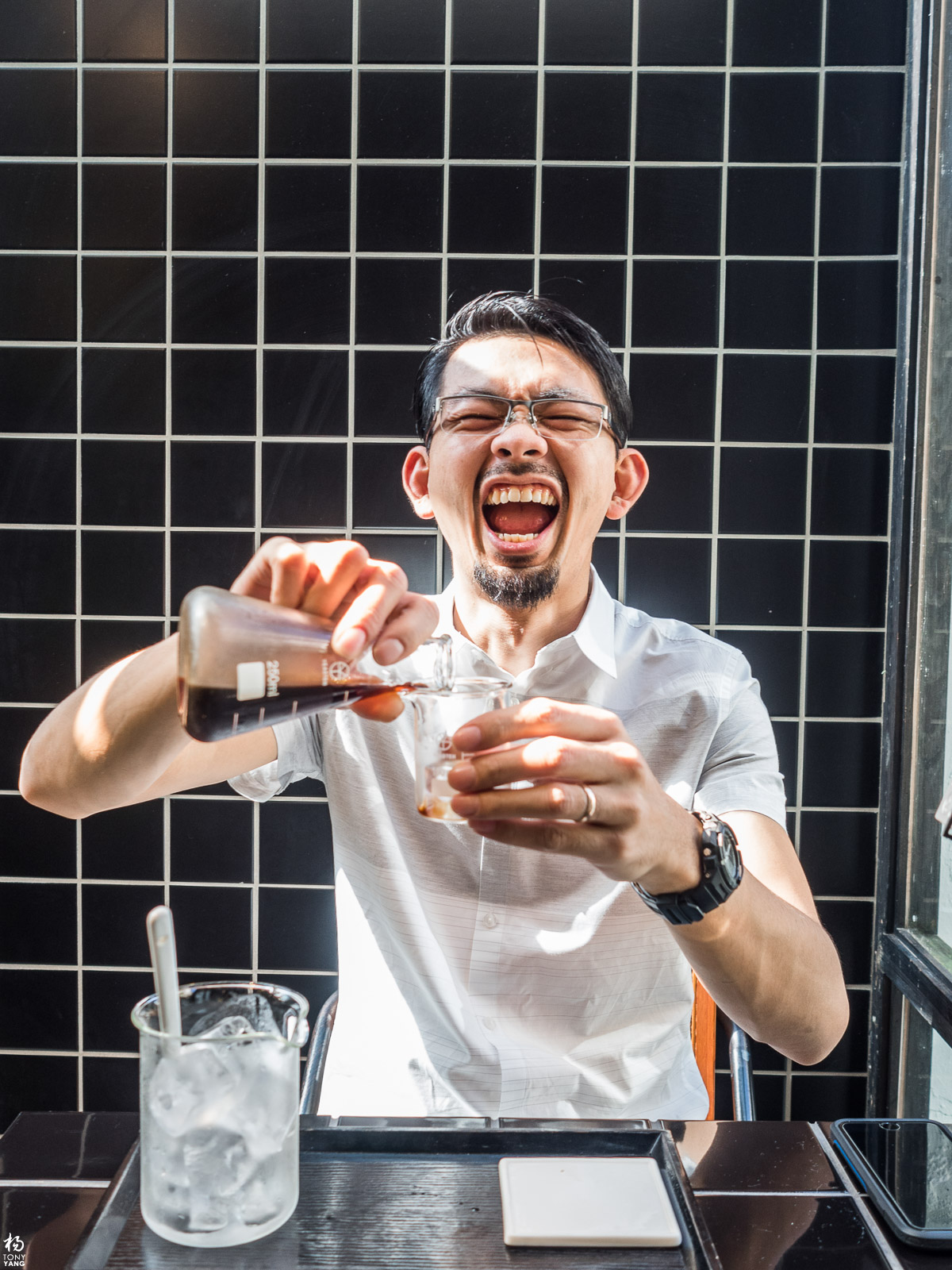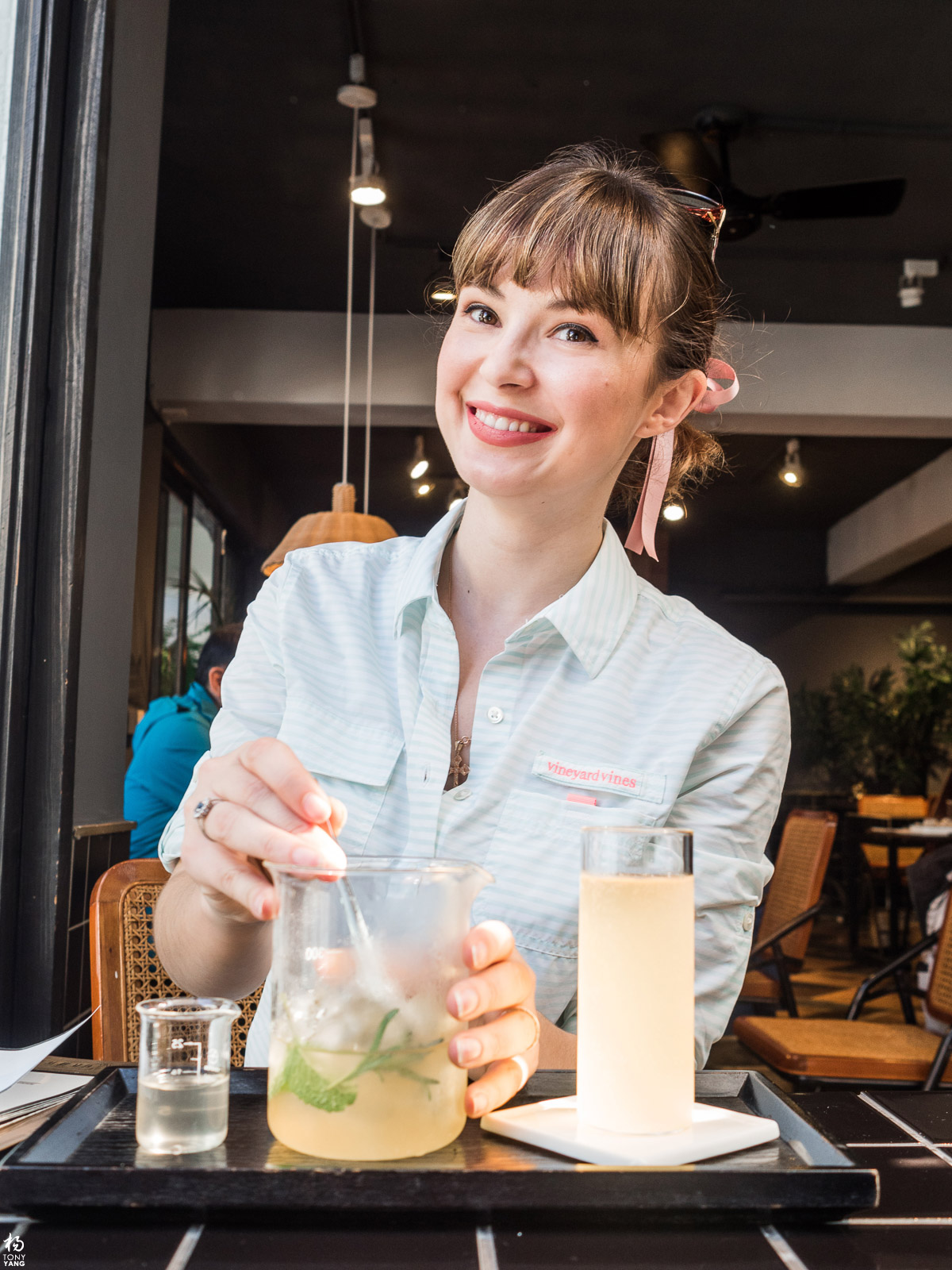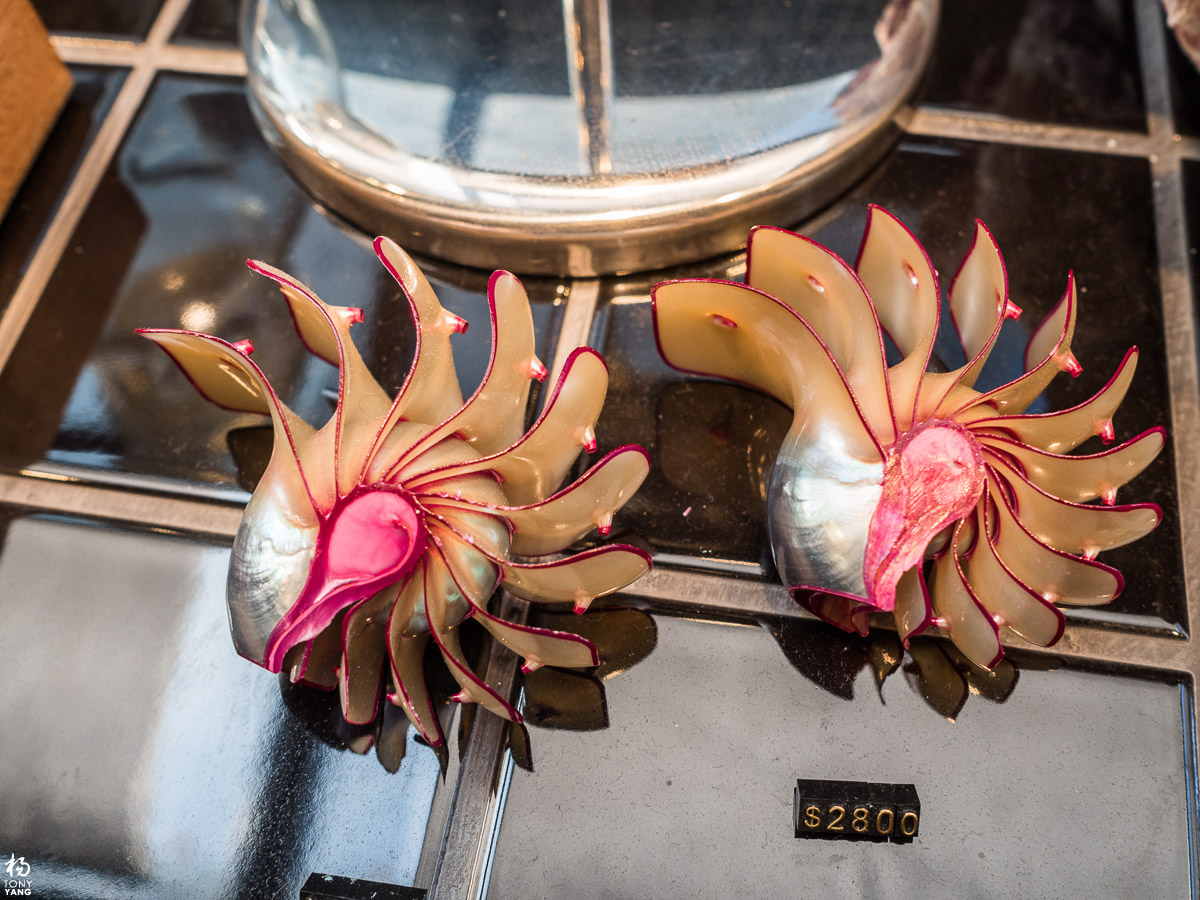 Since we didn't have a car, we decided to hire a private driver for the day to visit Jiufen Old Street. We found him through the Uber app's driver comments stating that he was available for private tours. I asked him for rates and WhatsApp contact and scheduled a private tour with him on another day. He picked us up from our hotel and gave us his personal tour within an 8 hour day. Unfortunately the weather was not cooperating on the mountain so our views were limited. We started at the Gold Mine and then to Jiufen Old Street. This was also our second time there, hoping that this time we wouldn't get the same overcast limited visibility from our last trip, but no luck. The disadvantage of going sightseeing off-season is the more likely chance of poor weather. Our driver suggested us to not buy or eat anything at Jiufen because you can get everything the same for cheaper inside Taipei. We left Jiufen and he took us to his two favorite spots inside Taipei. The first stop was a quick bite, peppered beef  bun fire toasted inside a furnace. It was absolutely delicious and one of my new favorite eats. While we suggested taking us to Chia Te Bakery, famous for their pineapple cakes, he recommended his personal favorite at Sunny Hills. The filling inside these cakes are more jam and tarty with actual pulp. This is not just a bakery store with long lines like Chia Te, this place is an experience. The hostess invited us in for a tasting, one full sized cake with a hot cup of oolong tea, a perfect combination. We slowly and indulgently savored each bite as we decided how many boxes we were going to take home. We bought three boxes. We finished the evening with some cappuccino, our driver took us to The Who Cafe where they make 3D foam kittens. Such cute. Much Asian. To the driver's credit, this last place was our suggestion, not his!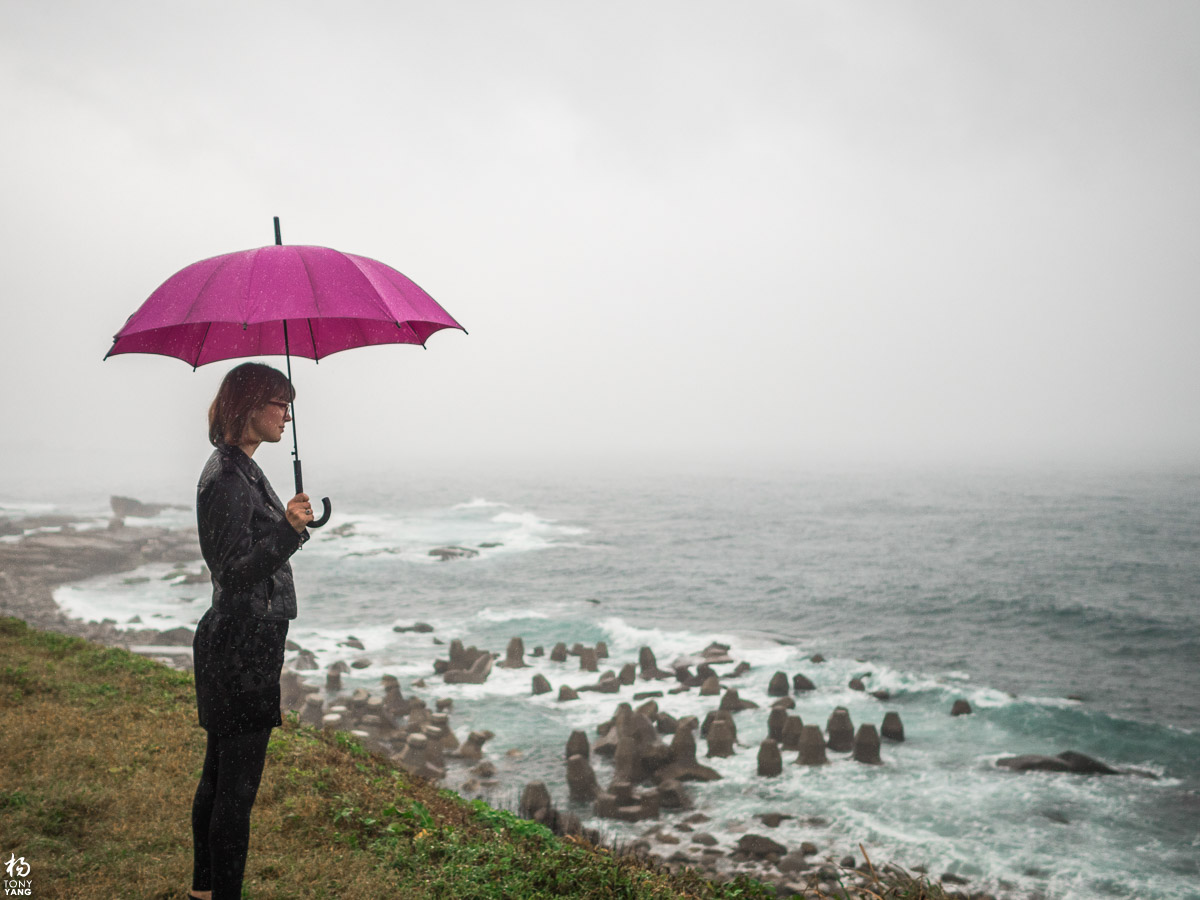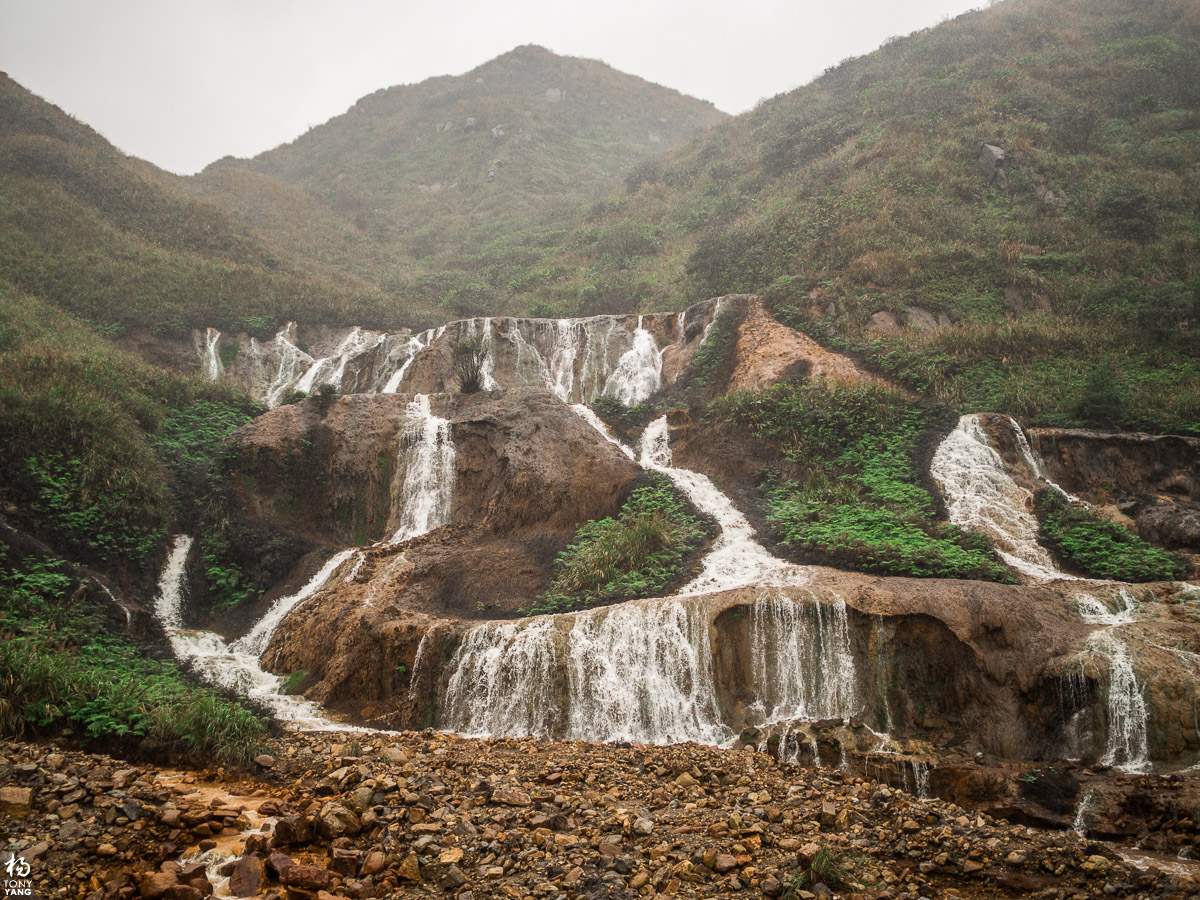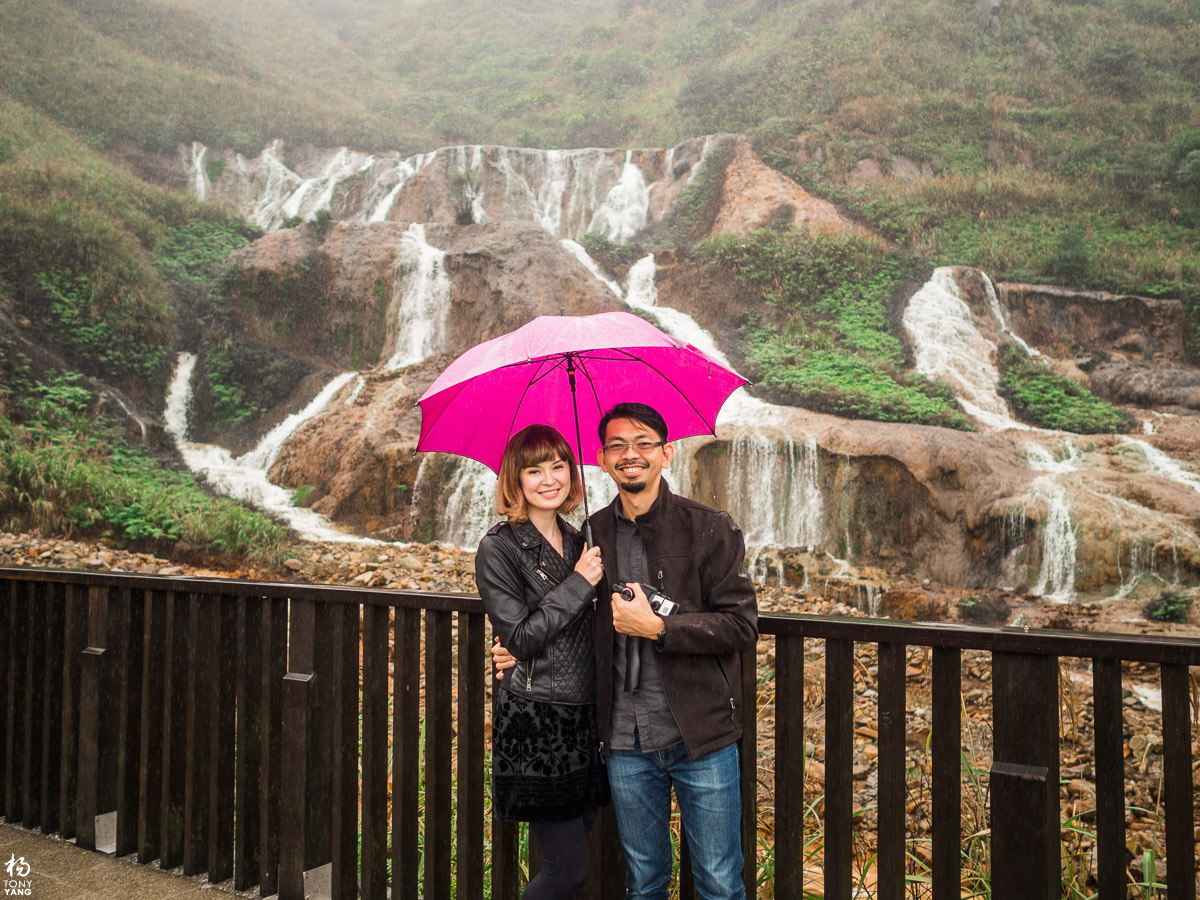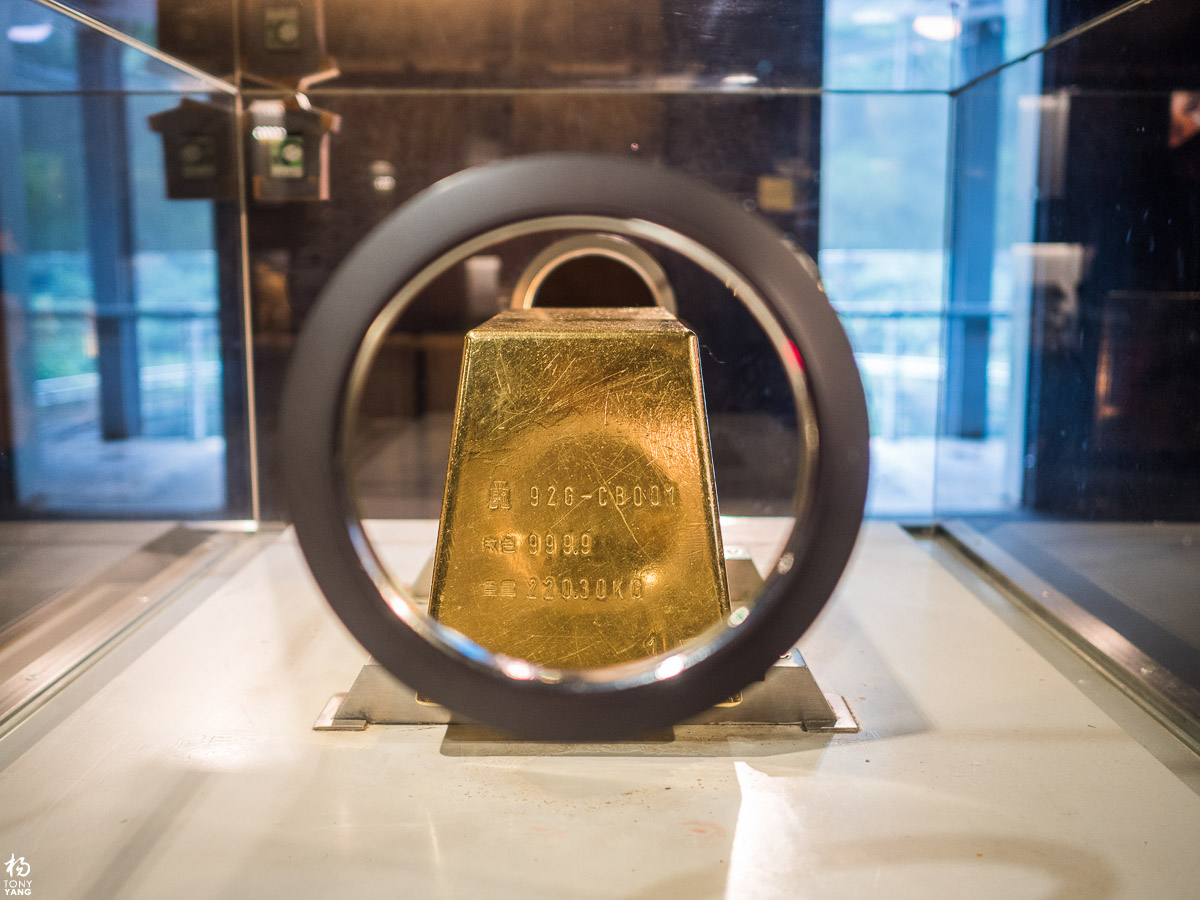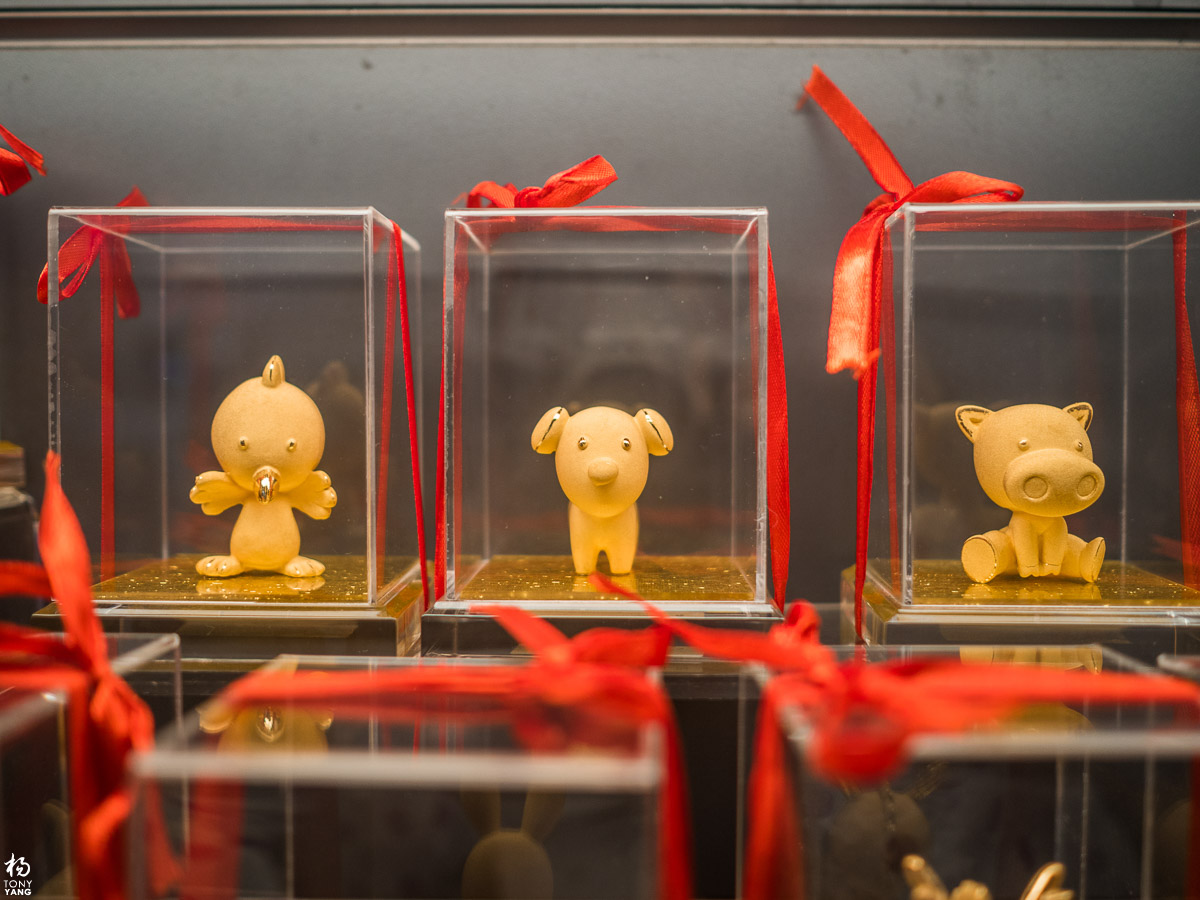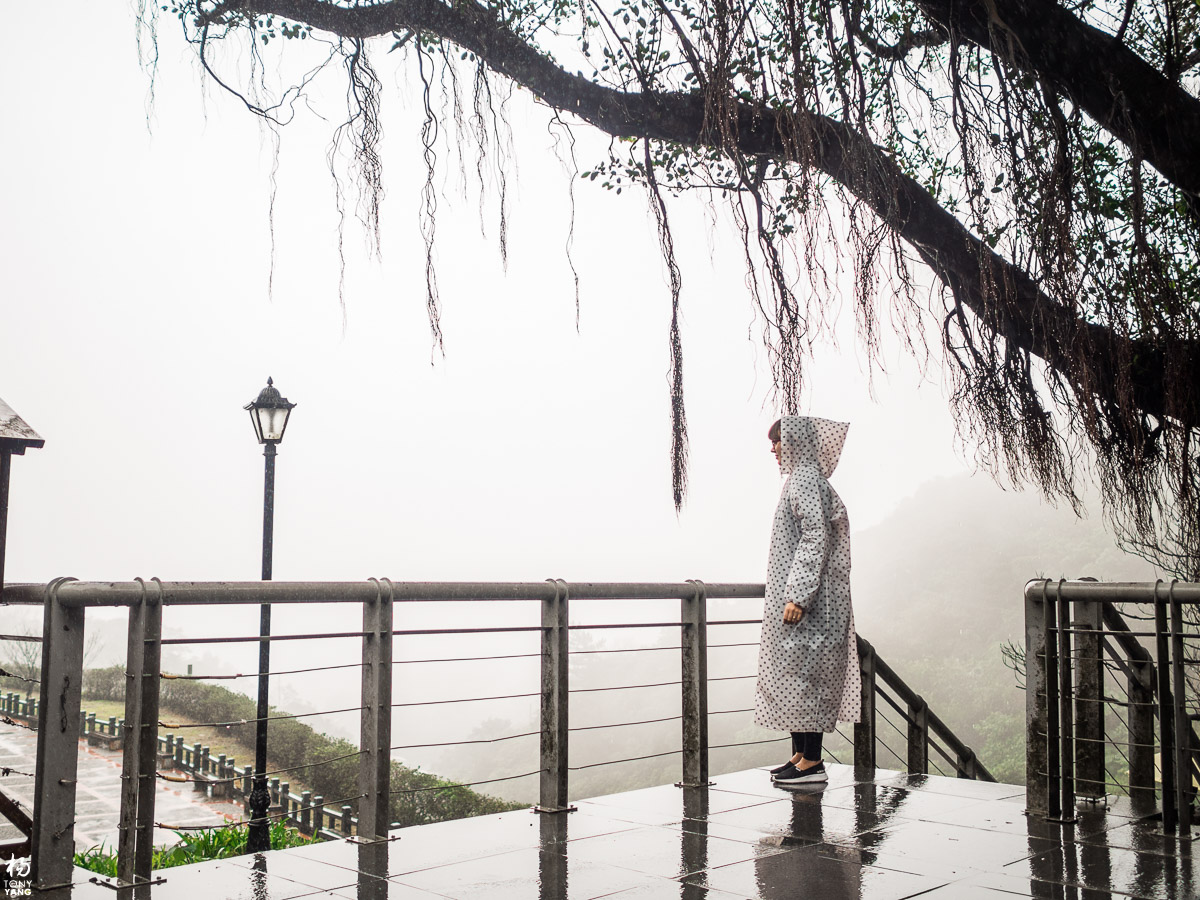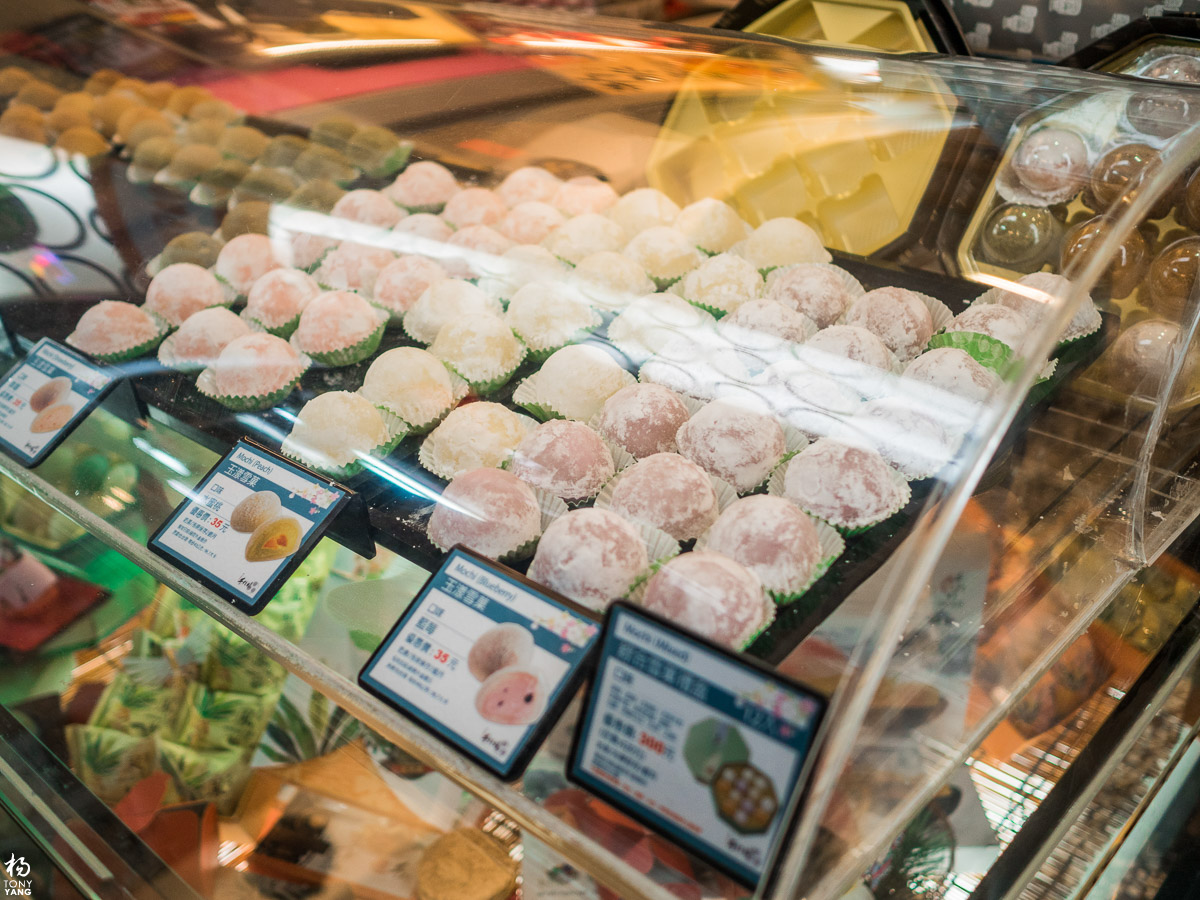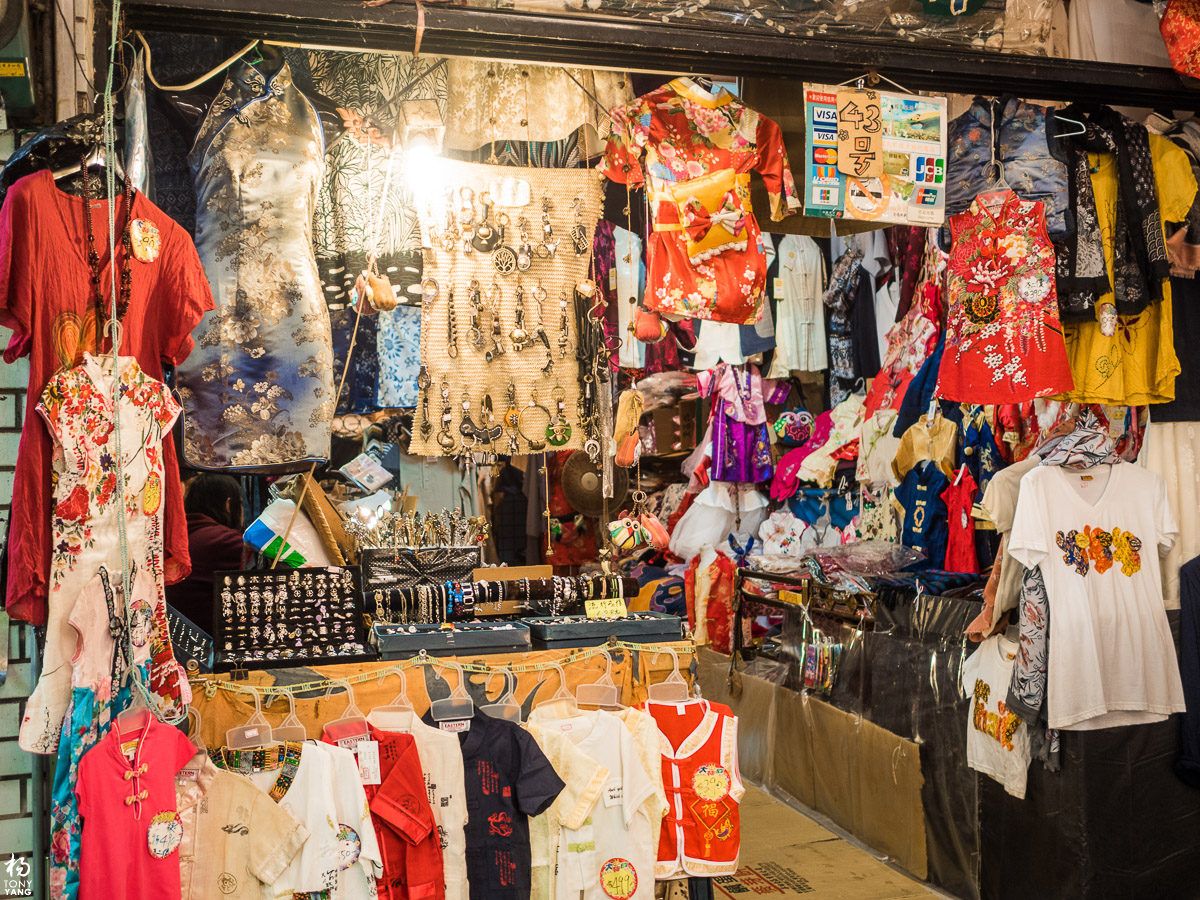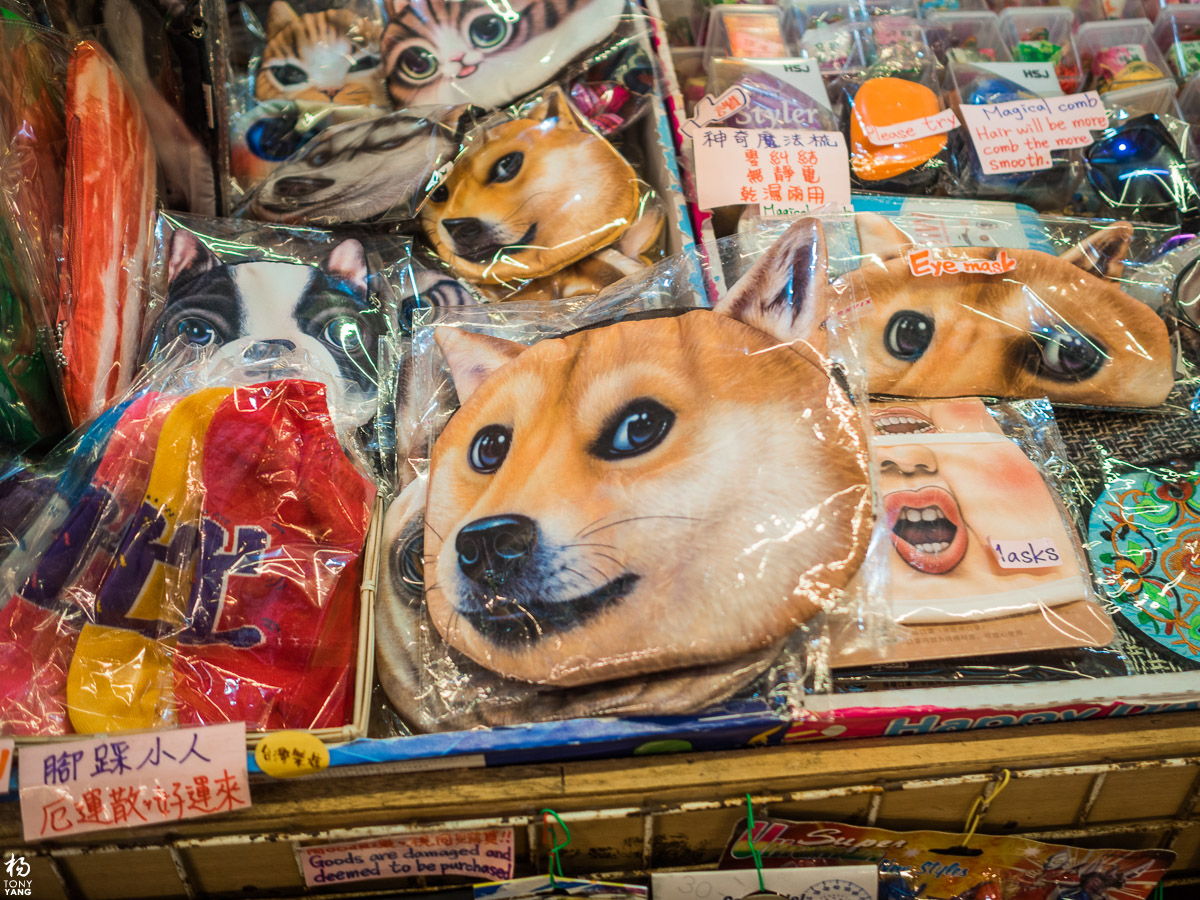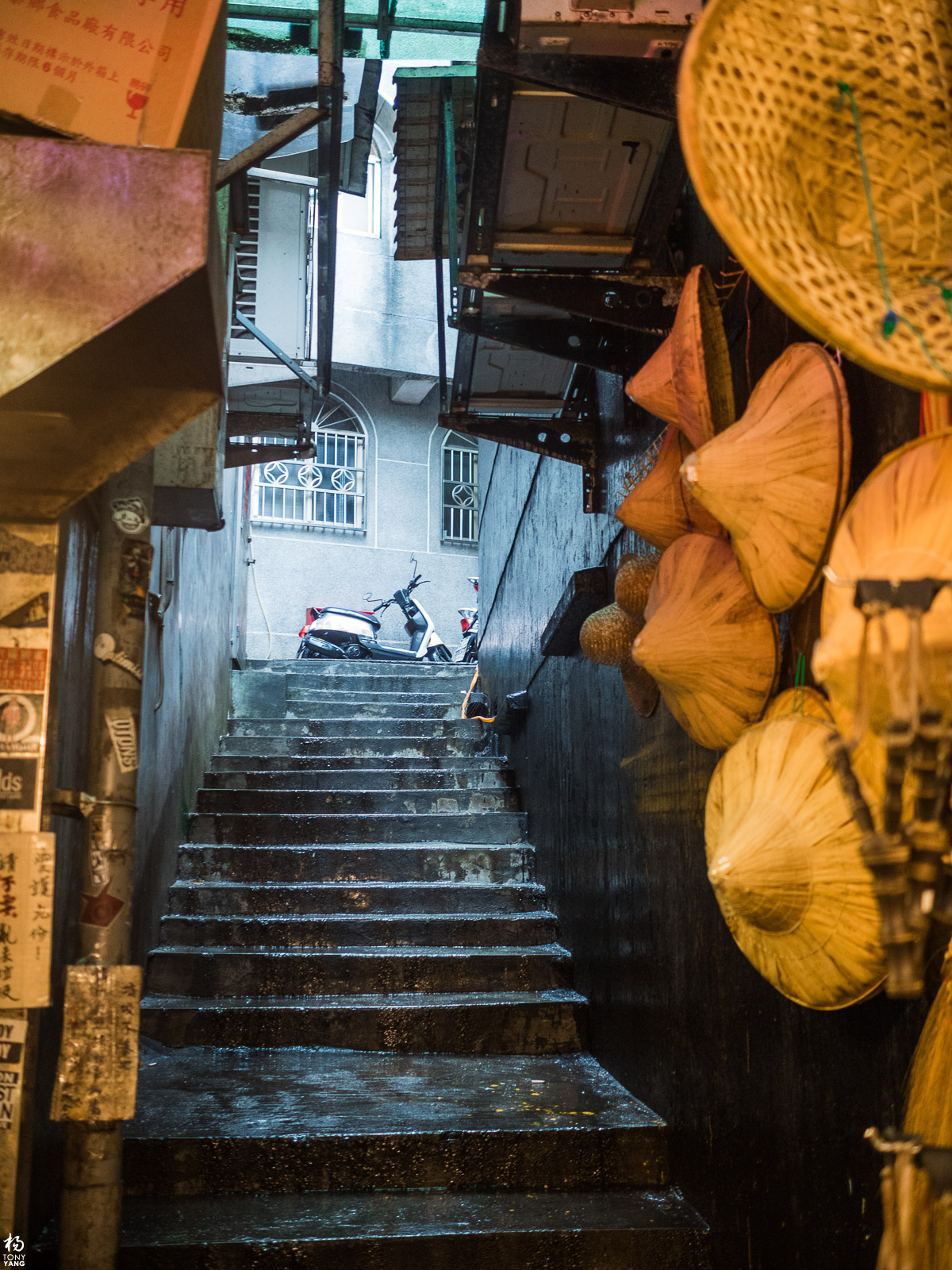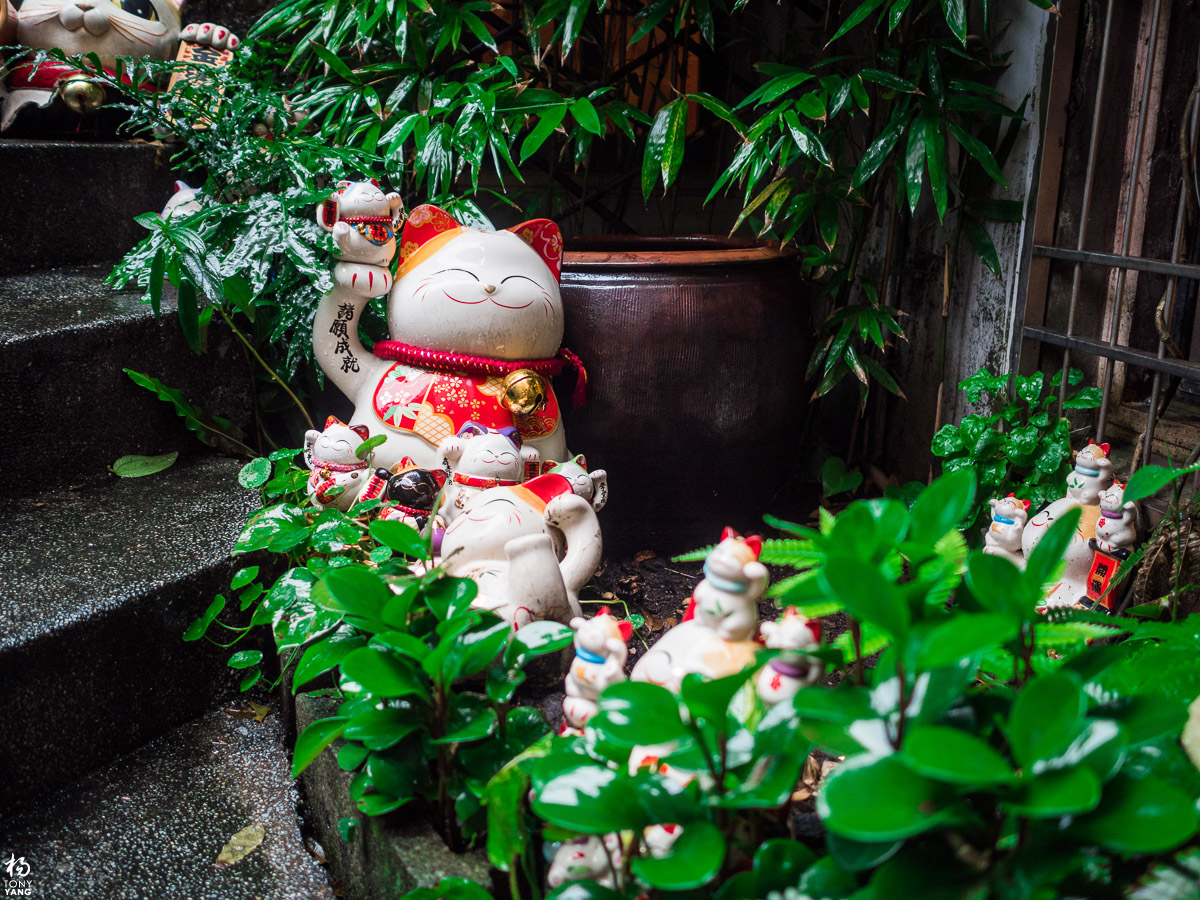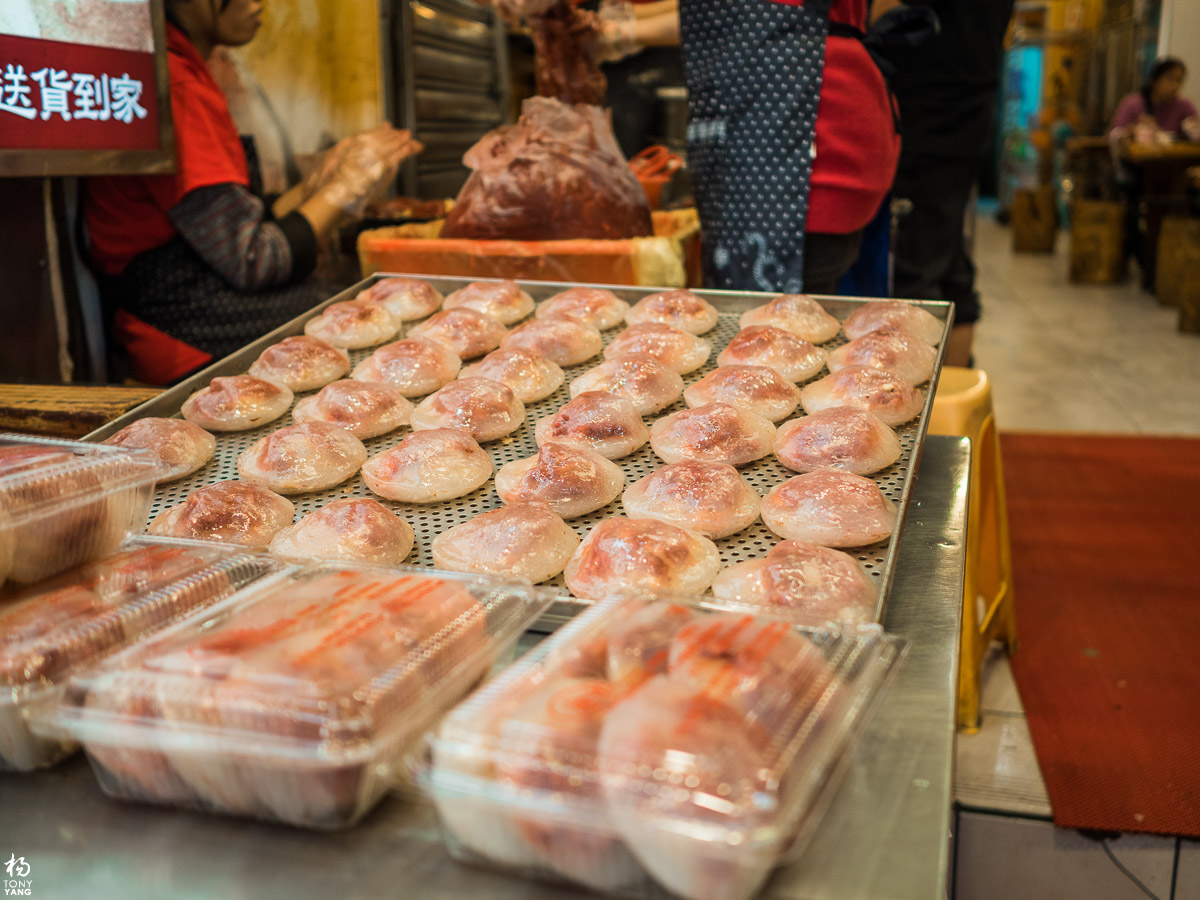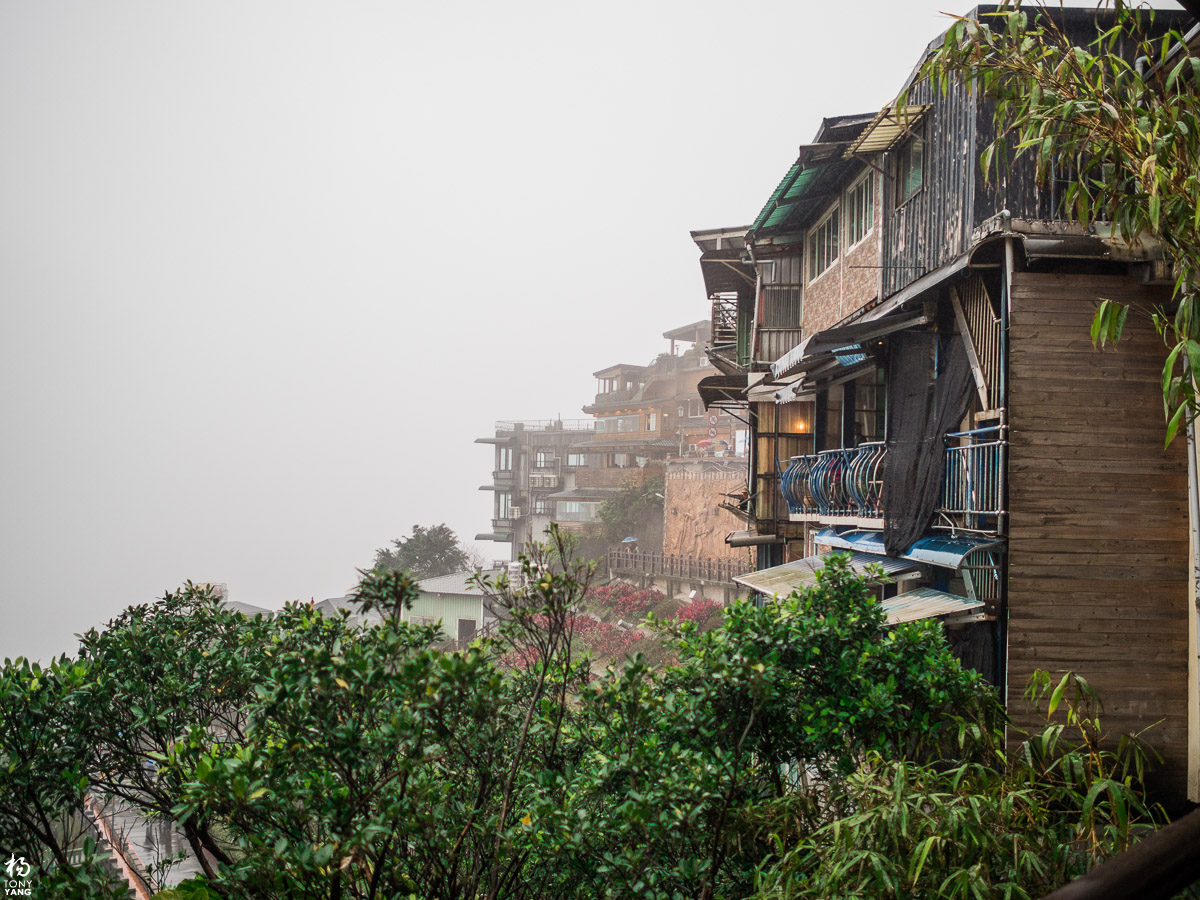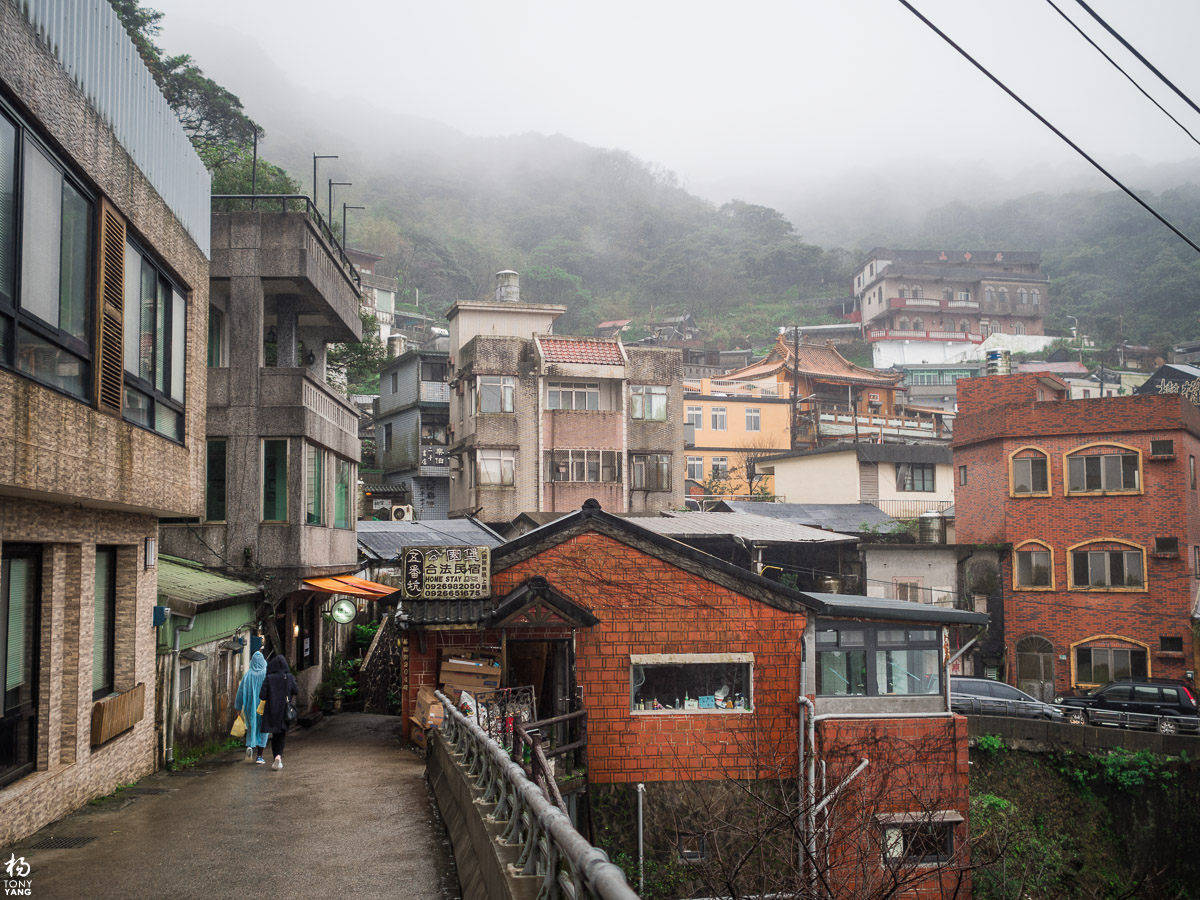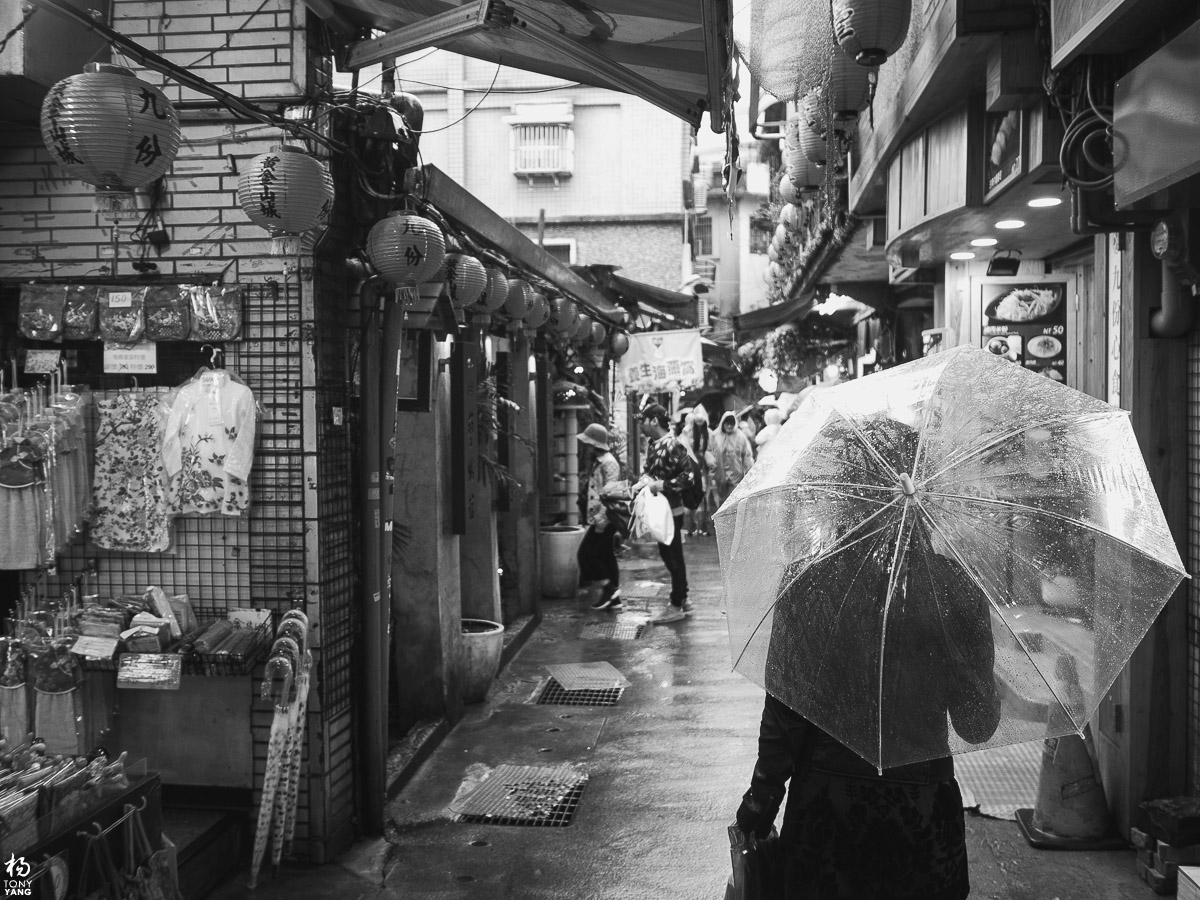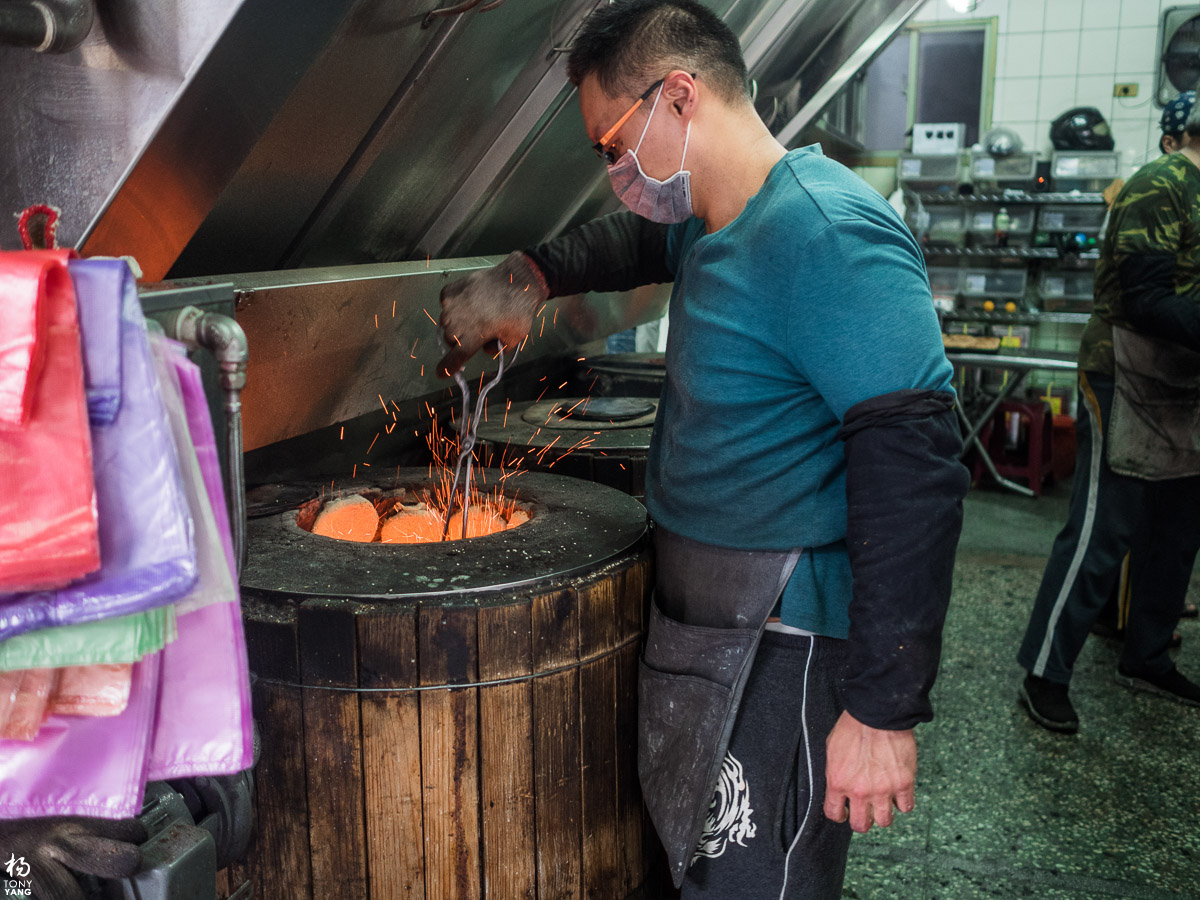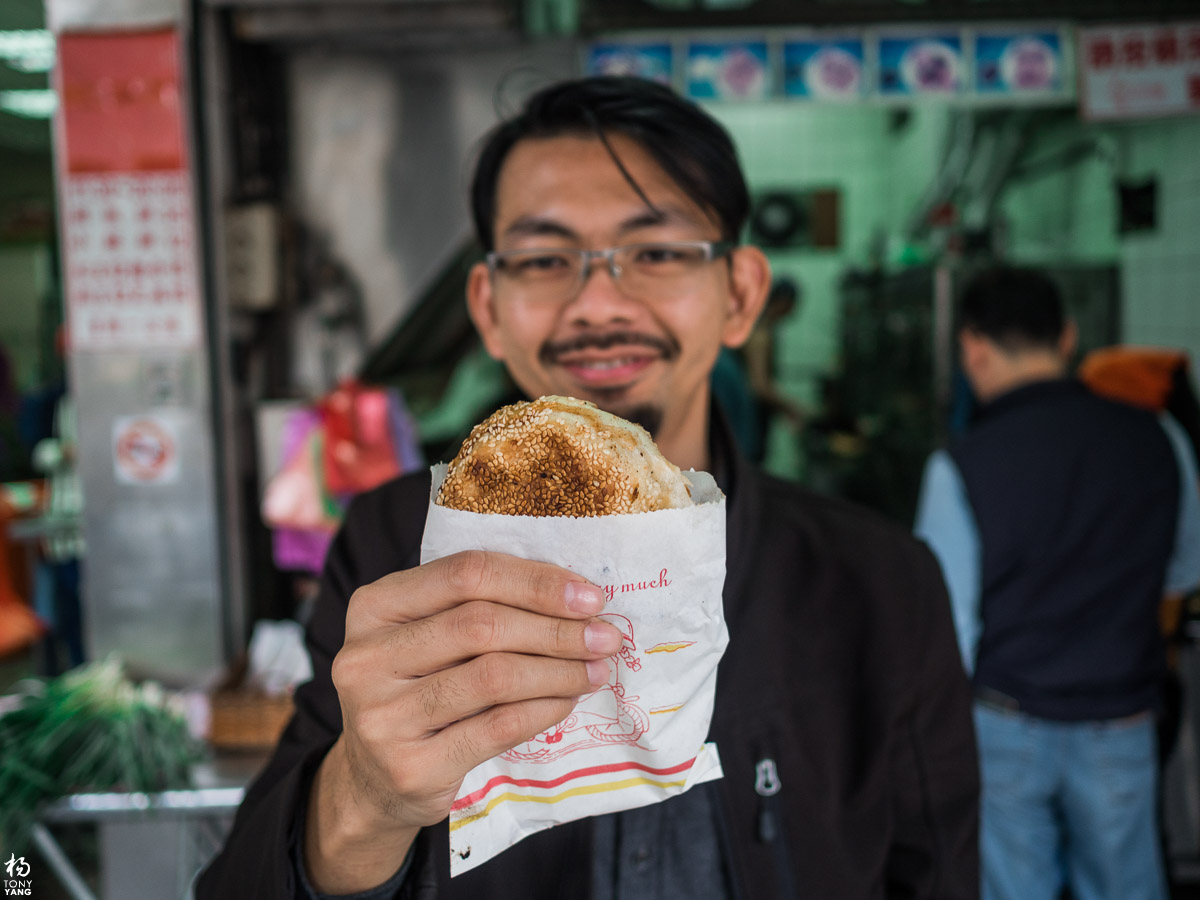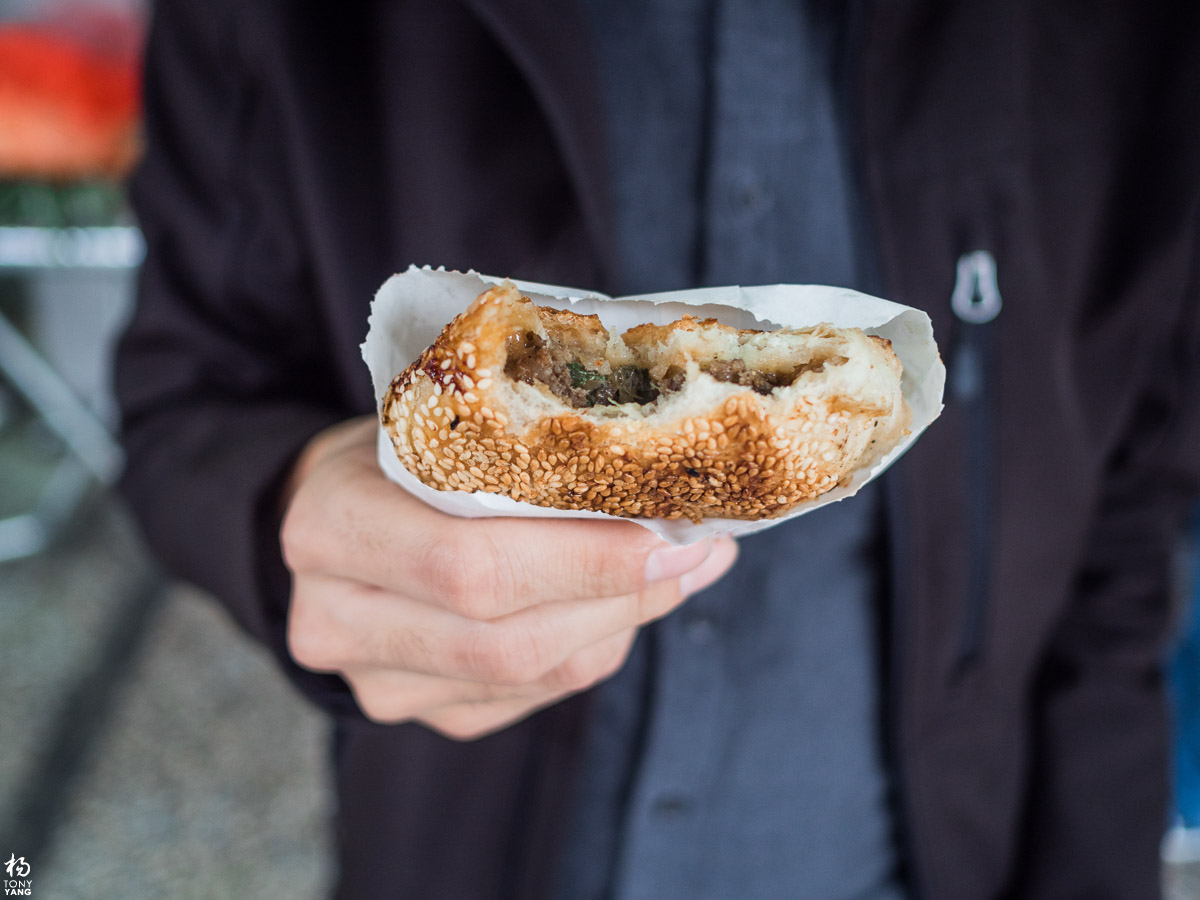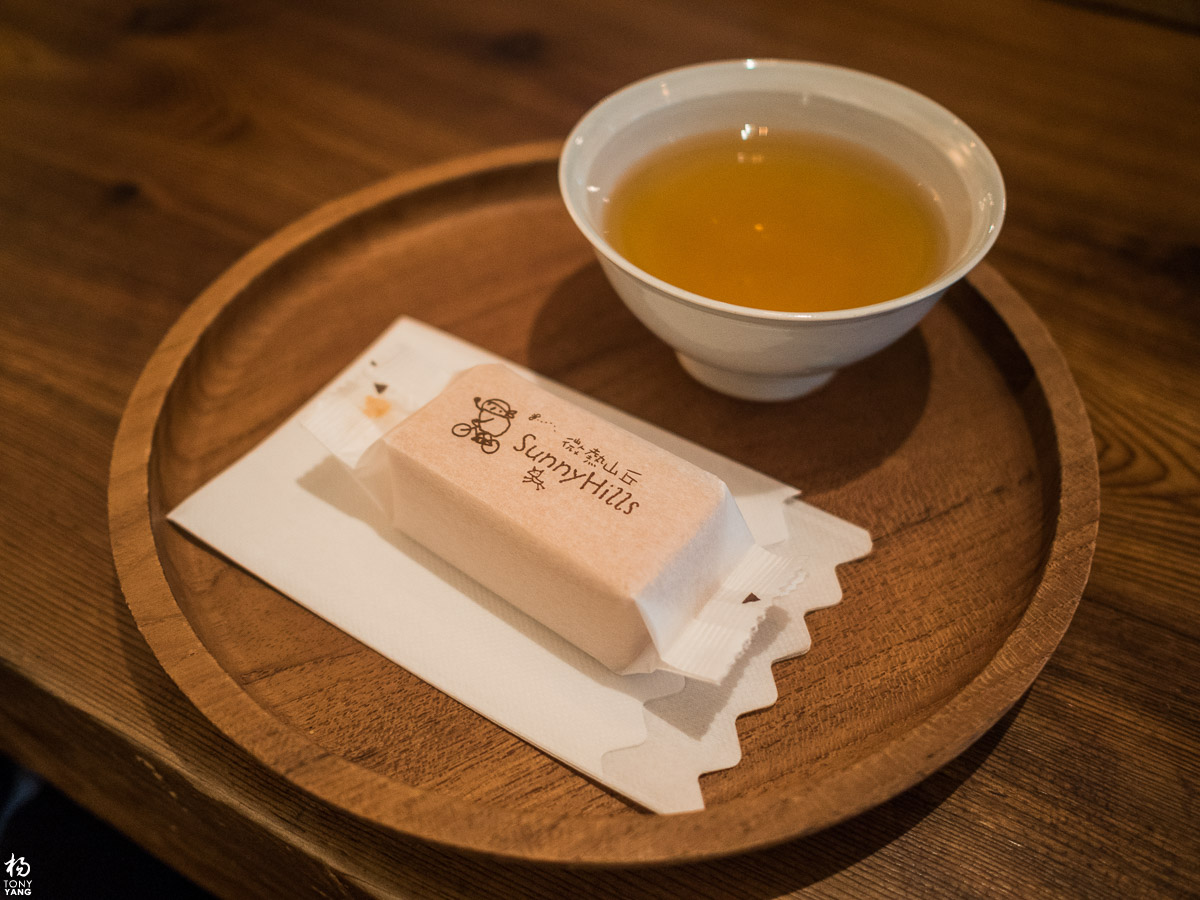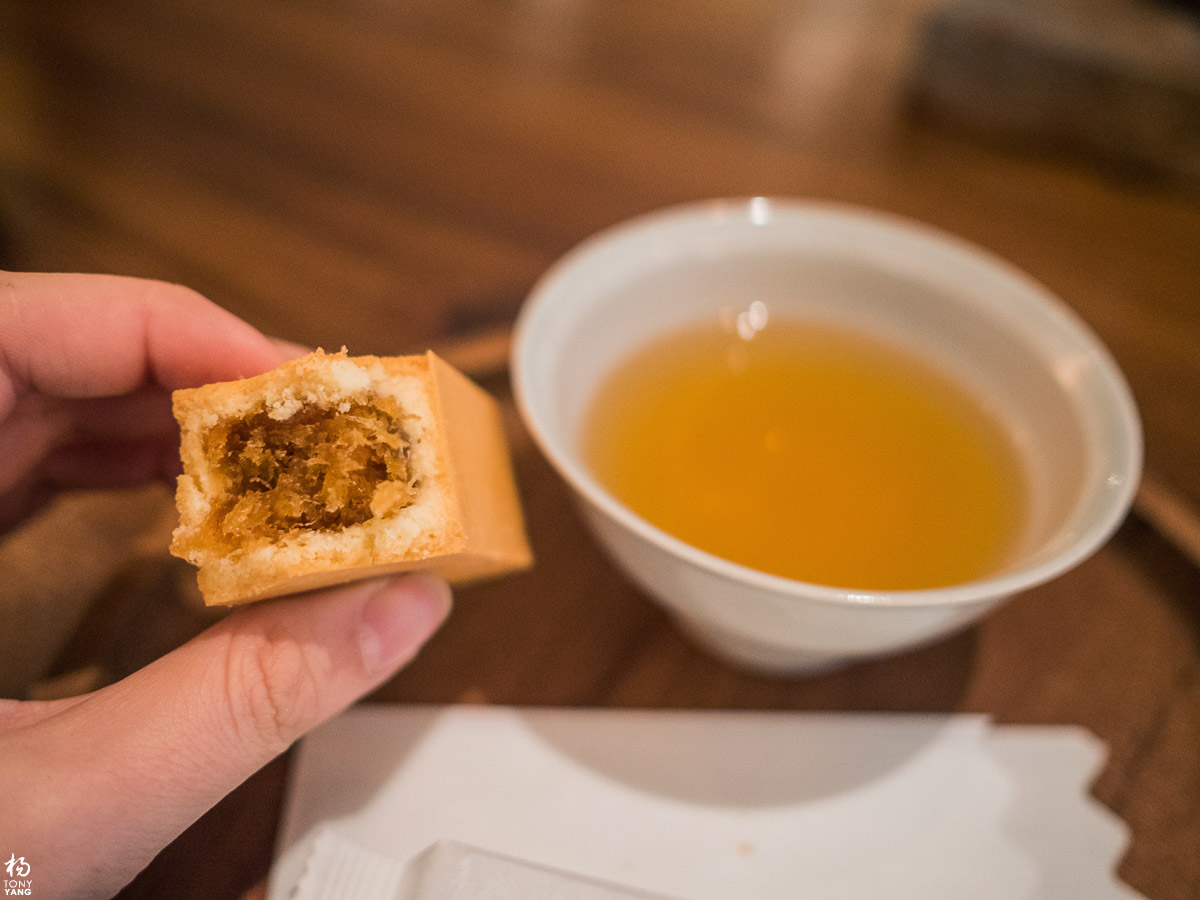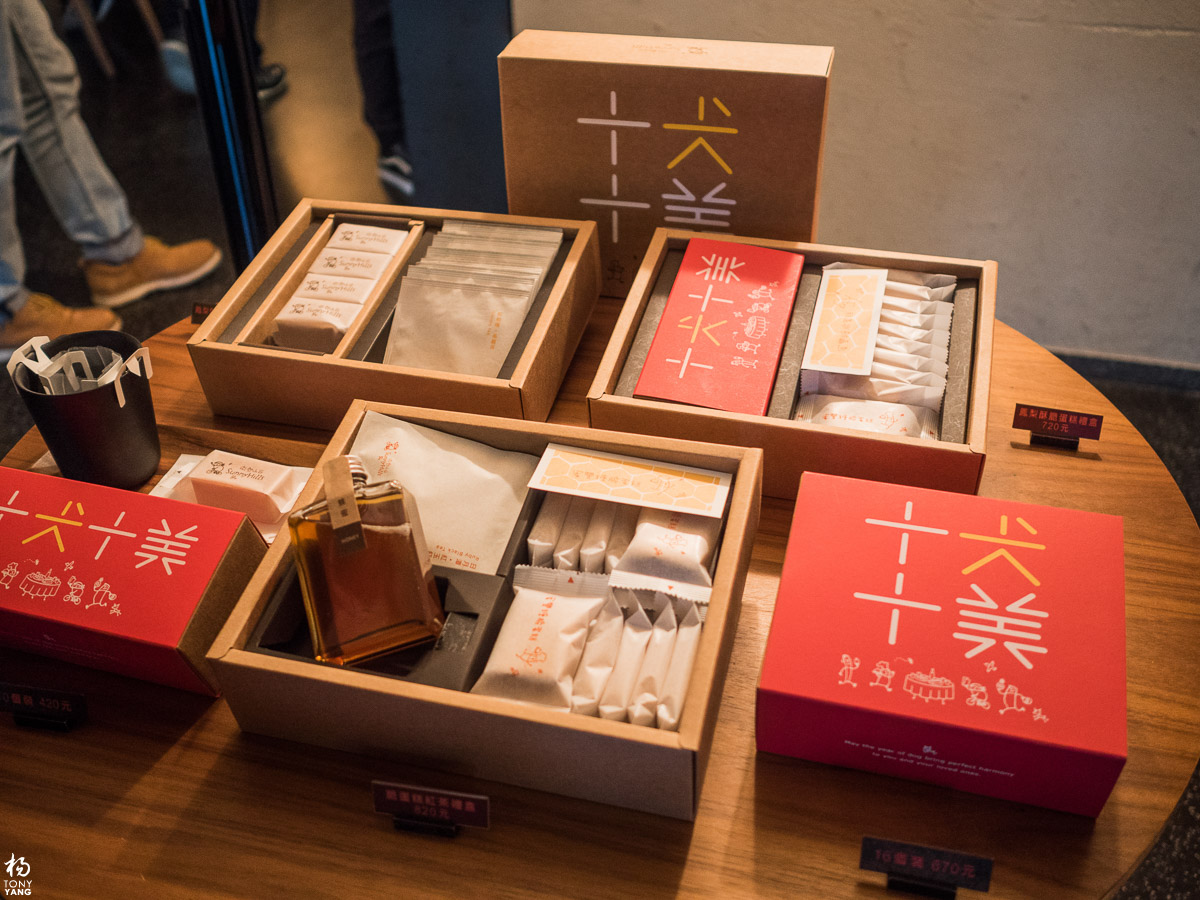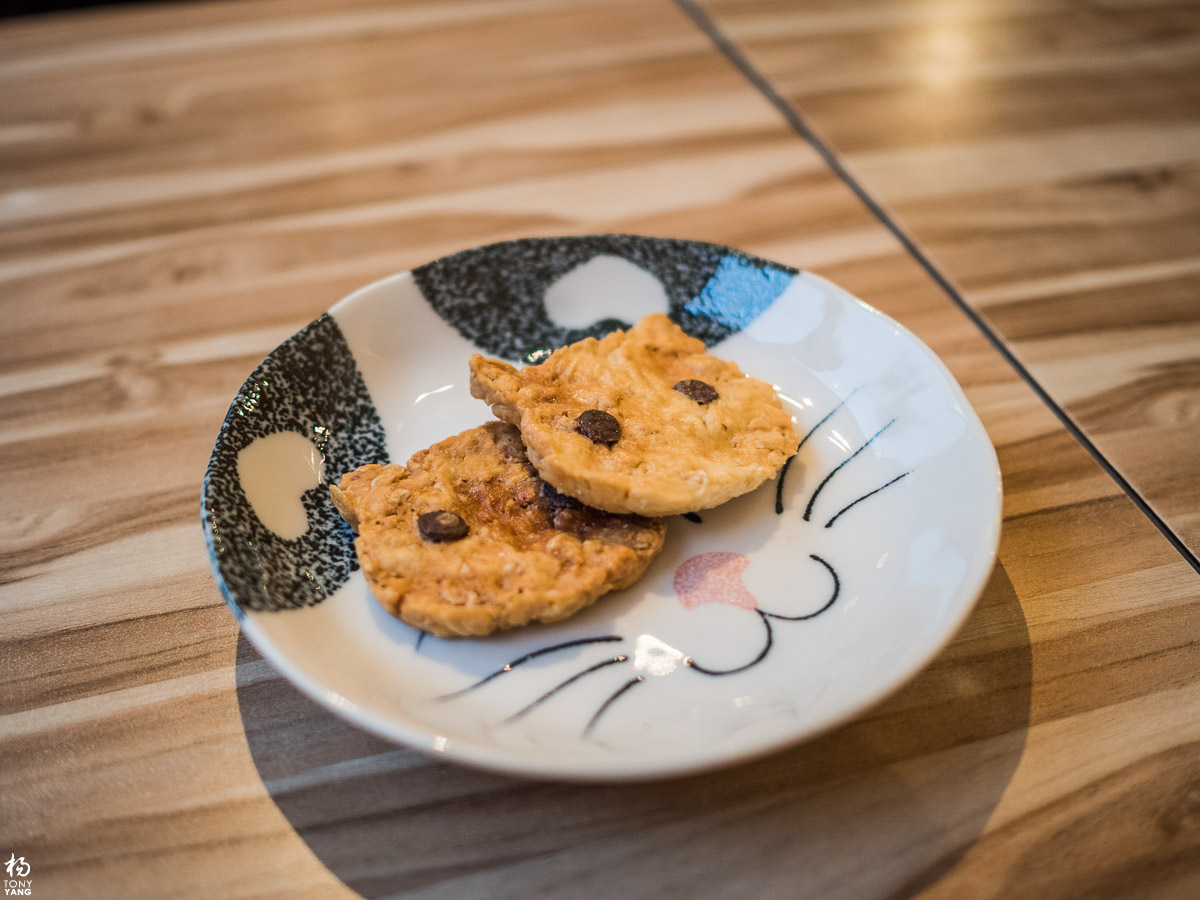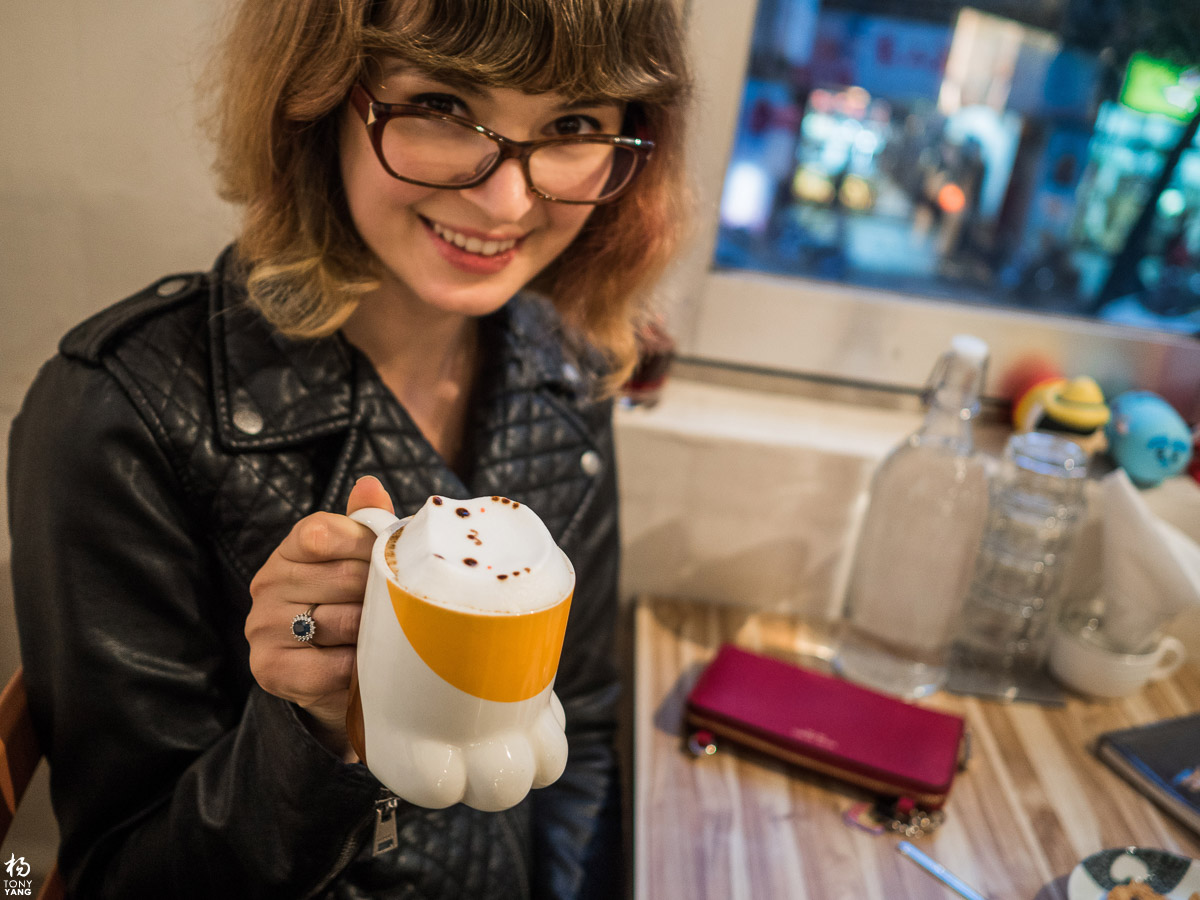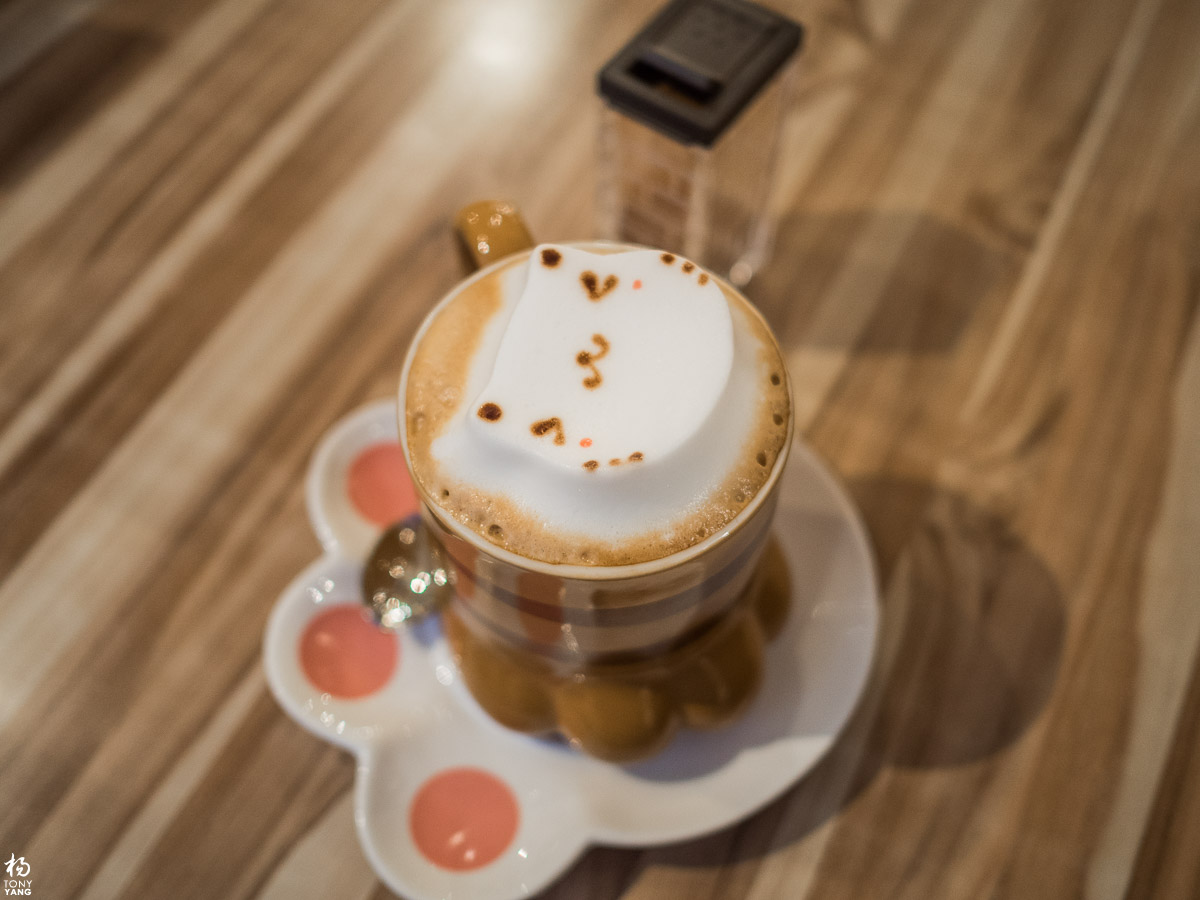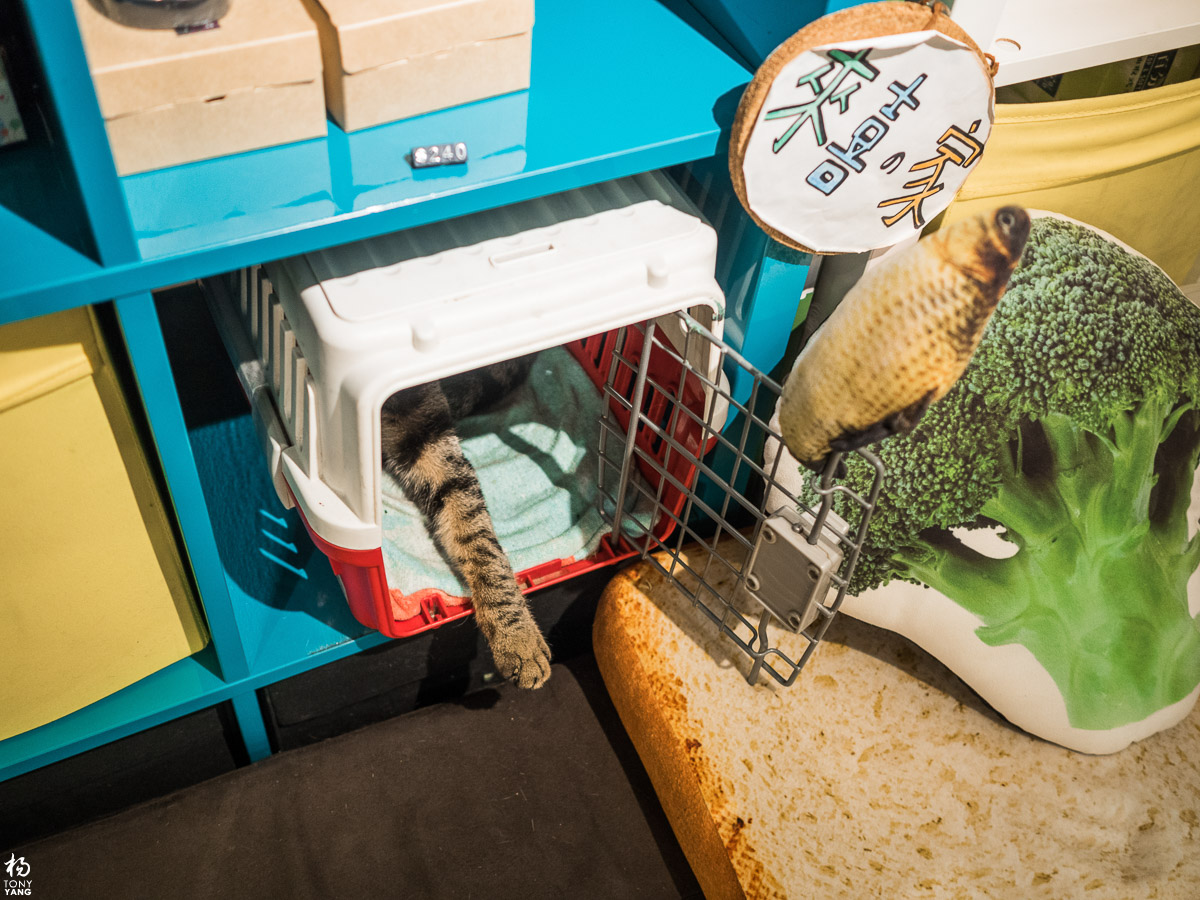 Another popular place recommended in Taipei was the oddly named Addiction Aquatic Development. This is a marketplace for seafood lovers, and with such a huge establishment it was surprising that they were cash only. The first thirty minutes of our attempt to order food resulted in us looking for an ATM at a 7-Eleven around the block. As beautiful as all the food looked, it ended up being one of the most expensive meals in Taiwan, on par with New York prices. We learned to not come to a country for food they don't specialize in or we can get for the same quality if not better here at home. Come to Taiwan for the cheap eats and famous local dishes, if you want seafood, go to Jiro's in Japan!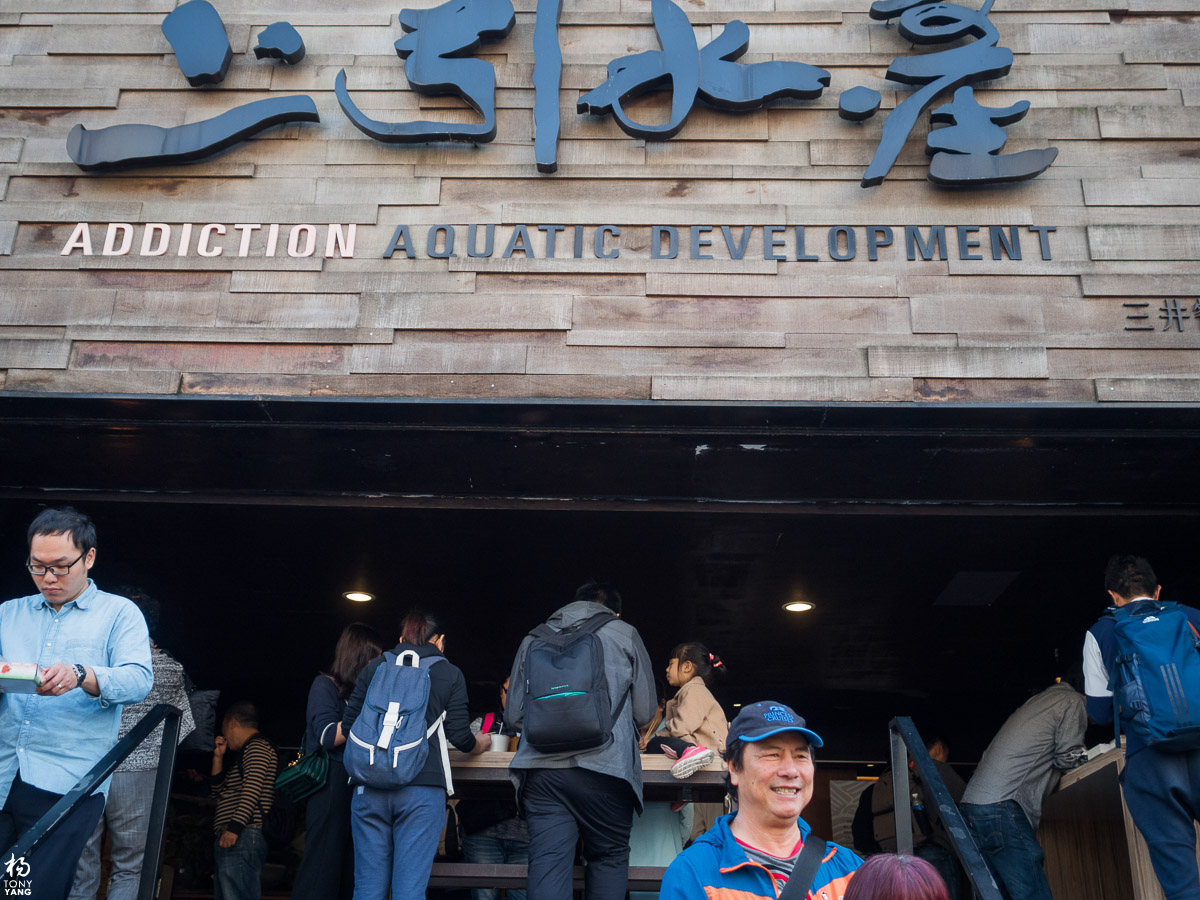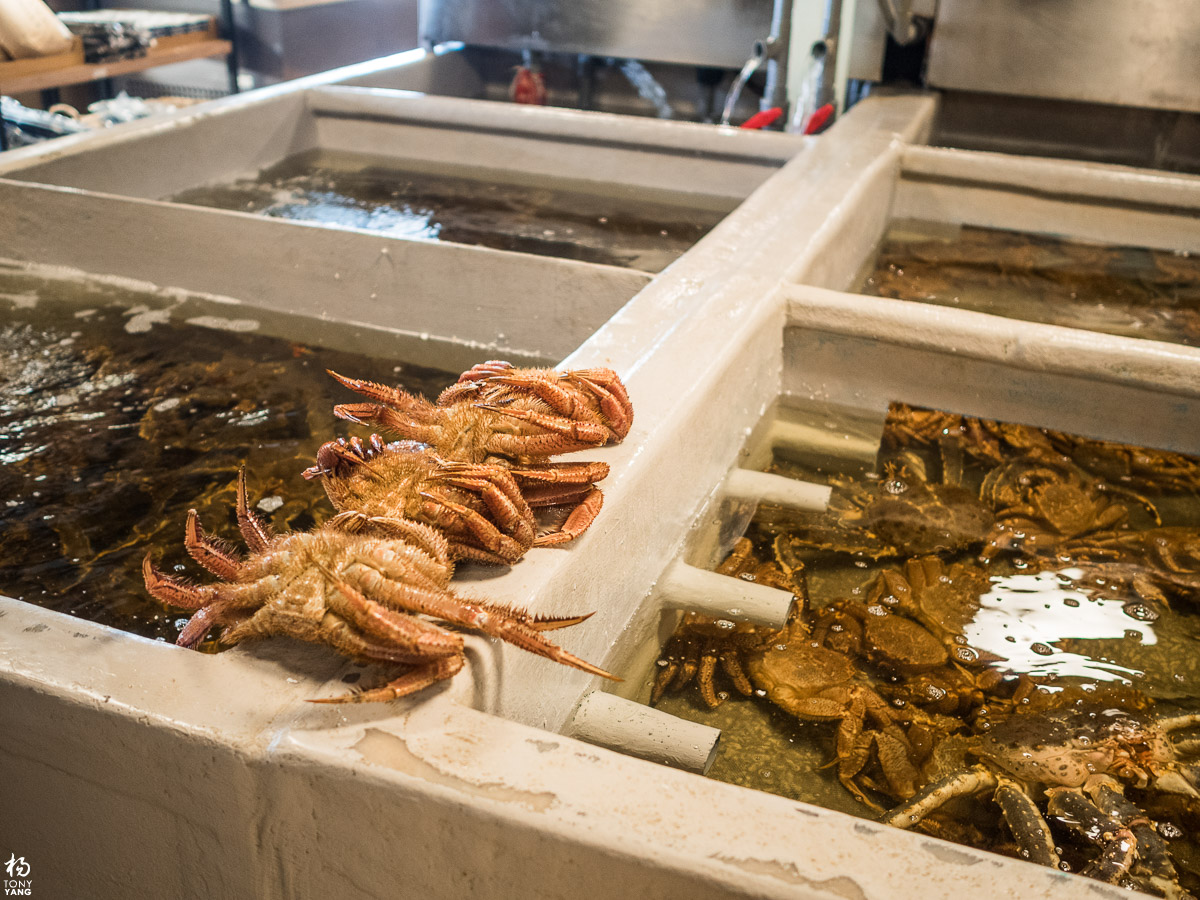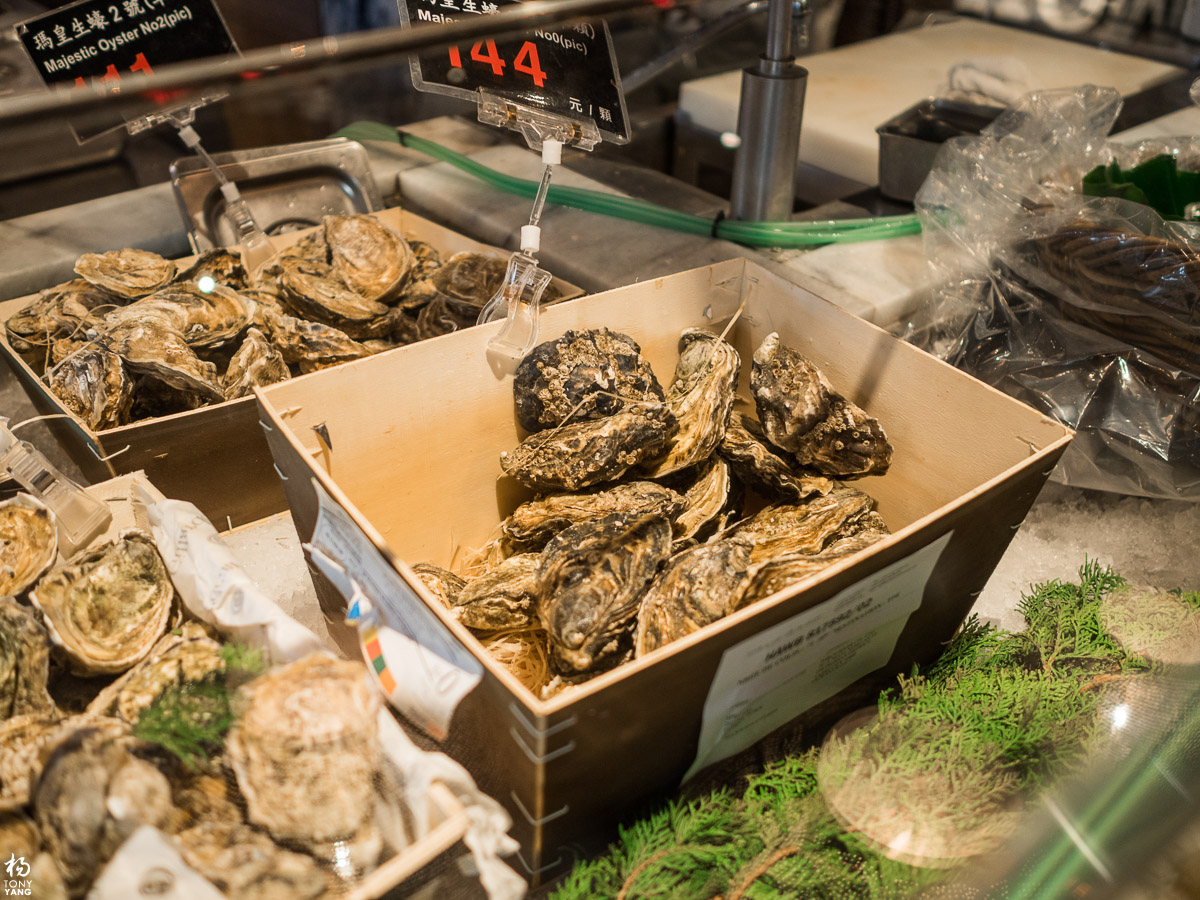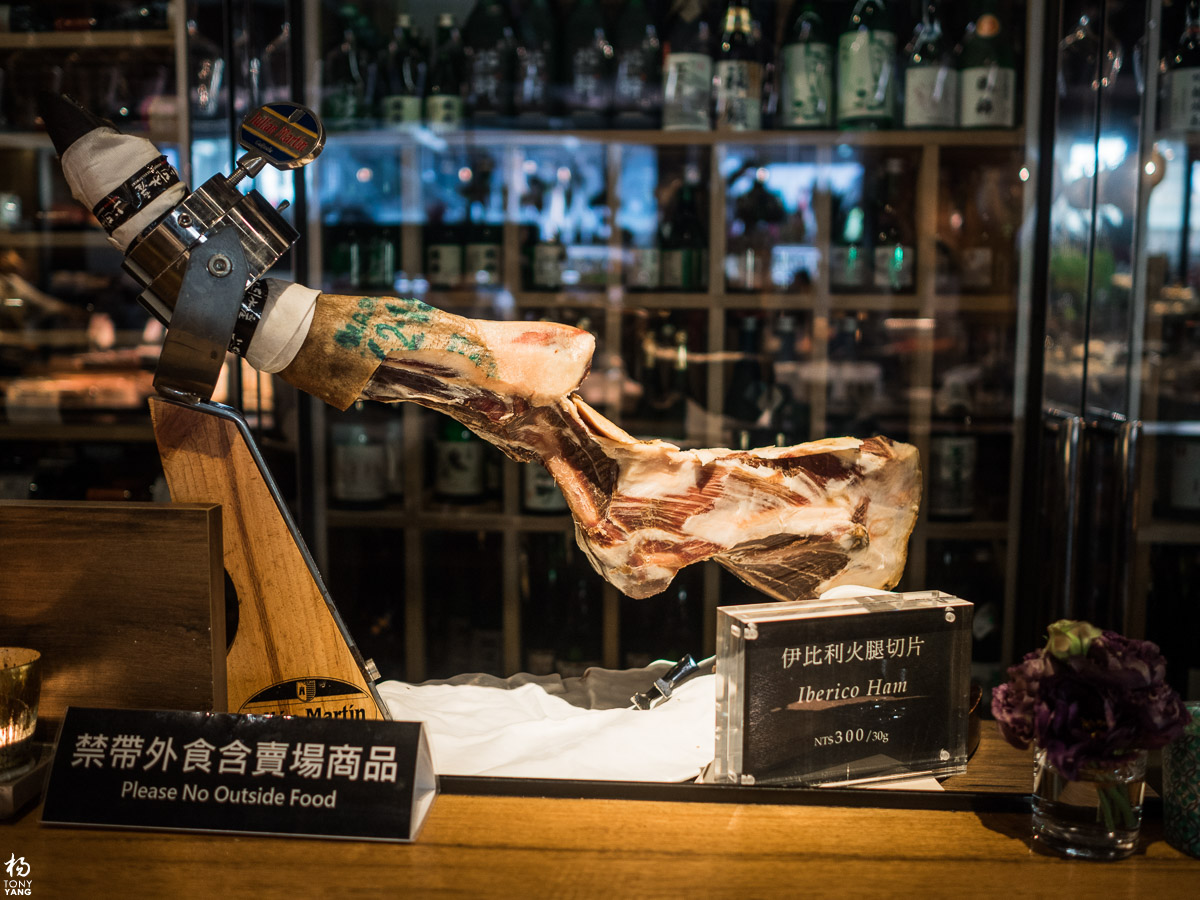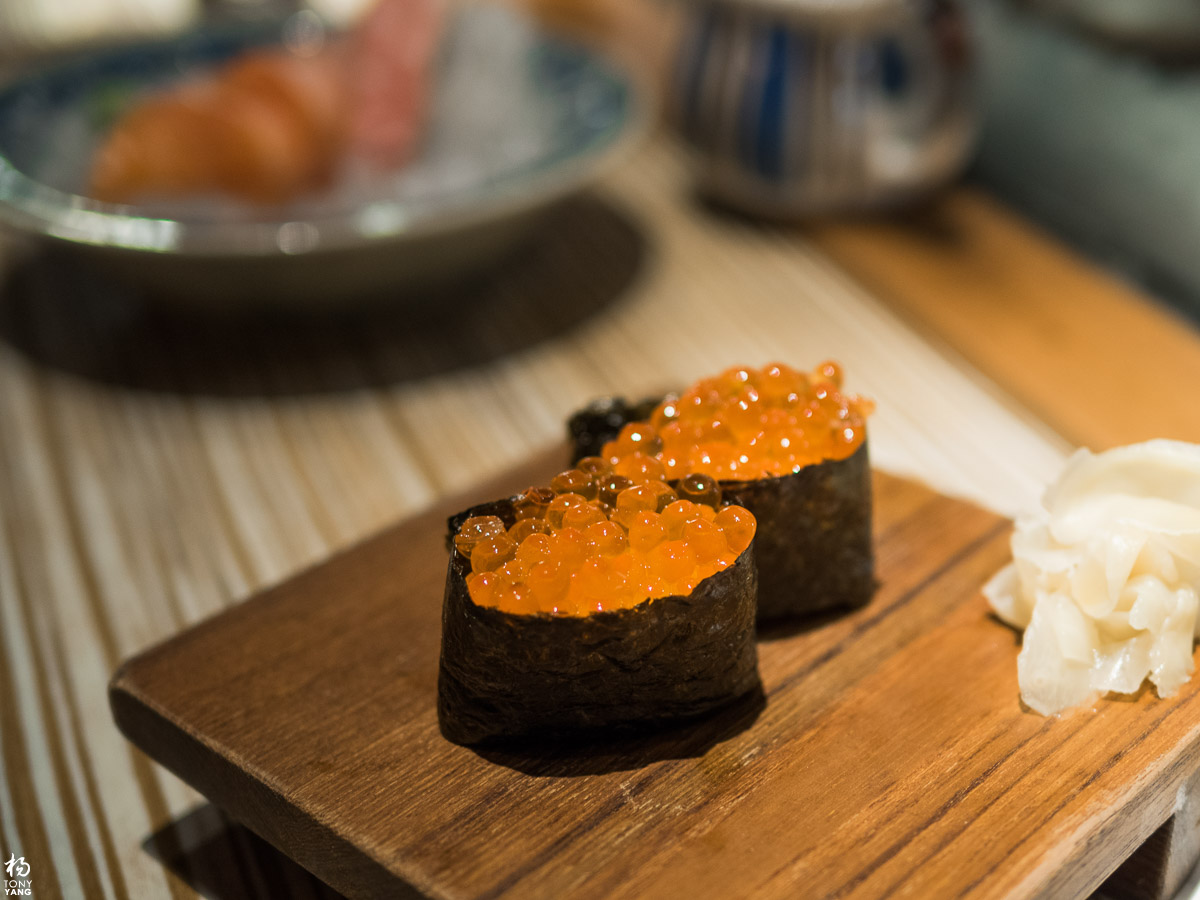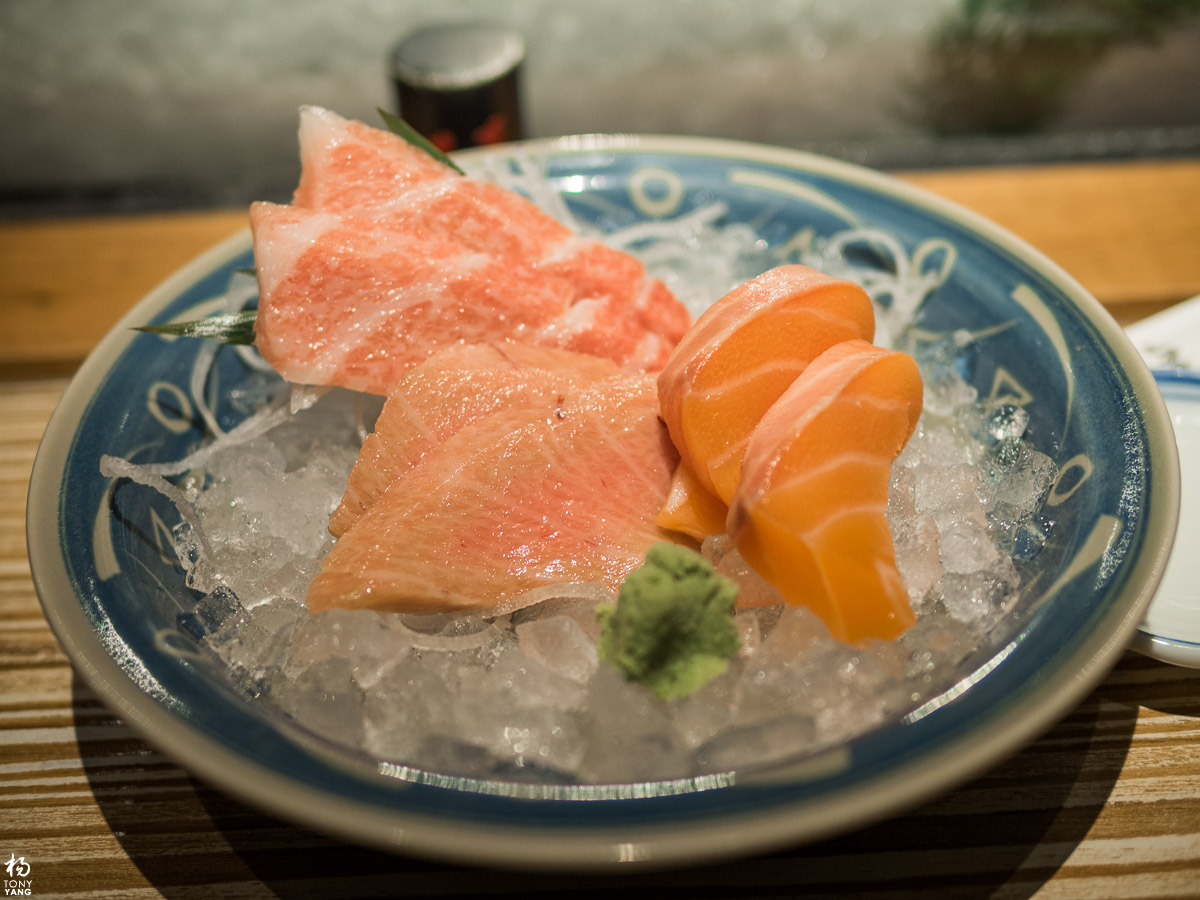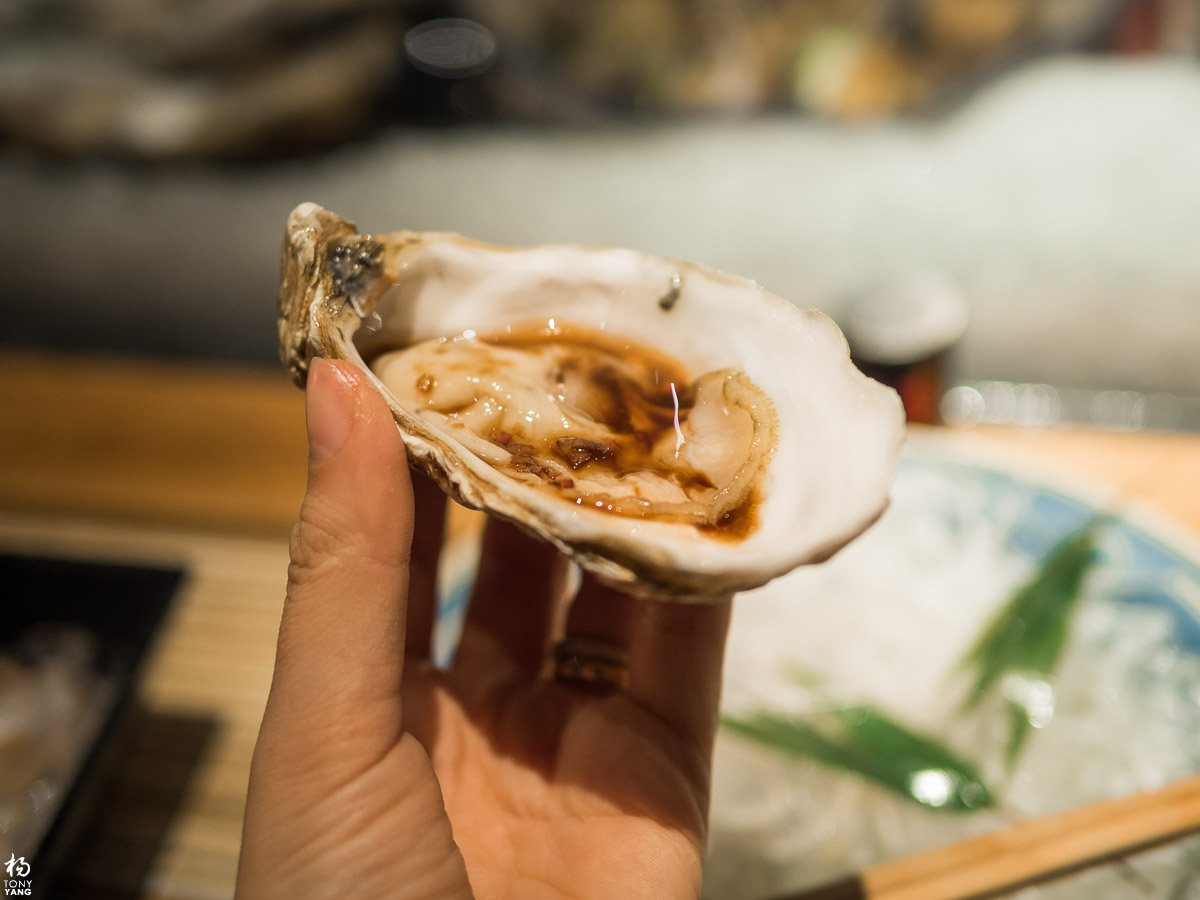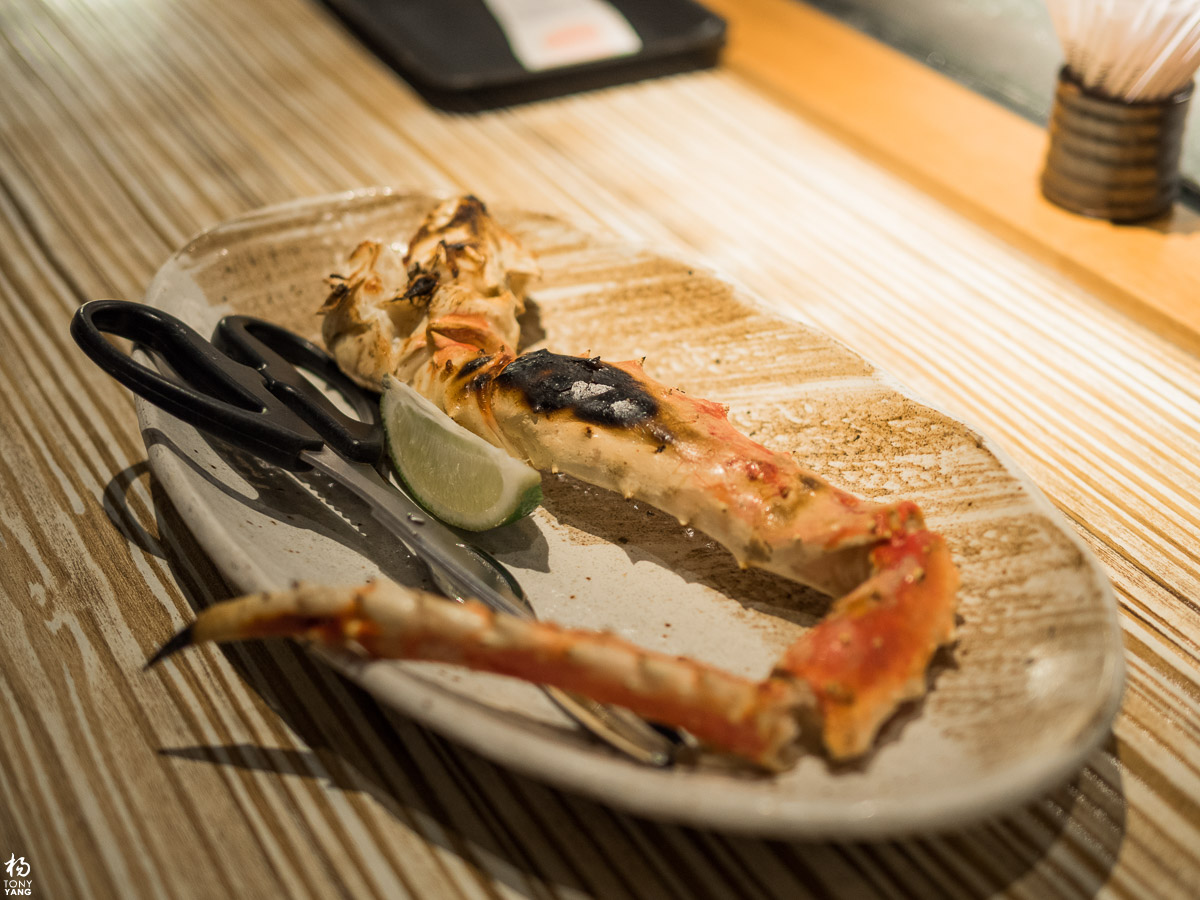 Since we both enjoy tea as much as coffee, we wanted to try Taiwan's famous mountain teas. What better way than to go up the mountain where they grow their teas! We started at Taipei Zoo Station for a ride in the scenic glass bottom gondola up to Maokong. Once we were up on the mountain, we walked about 20 minutes to Yao Yue Teahouse where they serve meals cooked in tea oils, which was absolutely delicious and supposed to be the healthiest, but somehow the food ran right through us. It was either jet lag or we just weren't used to the ingredients. We bought some local mountain tea home, took some selfies, and took a bus back down the mountain which was faster and cheaper than the gondola.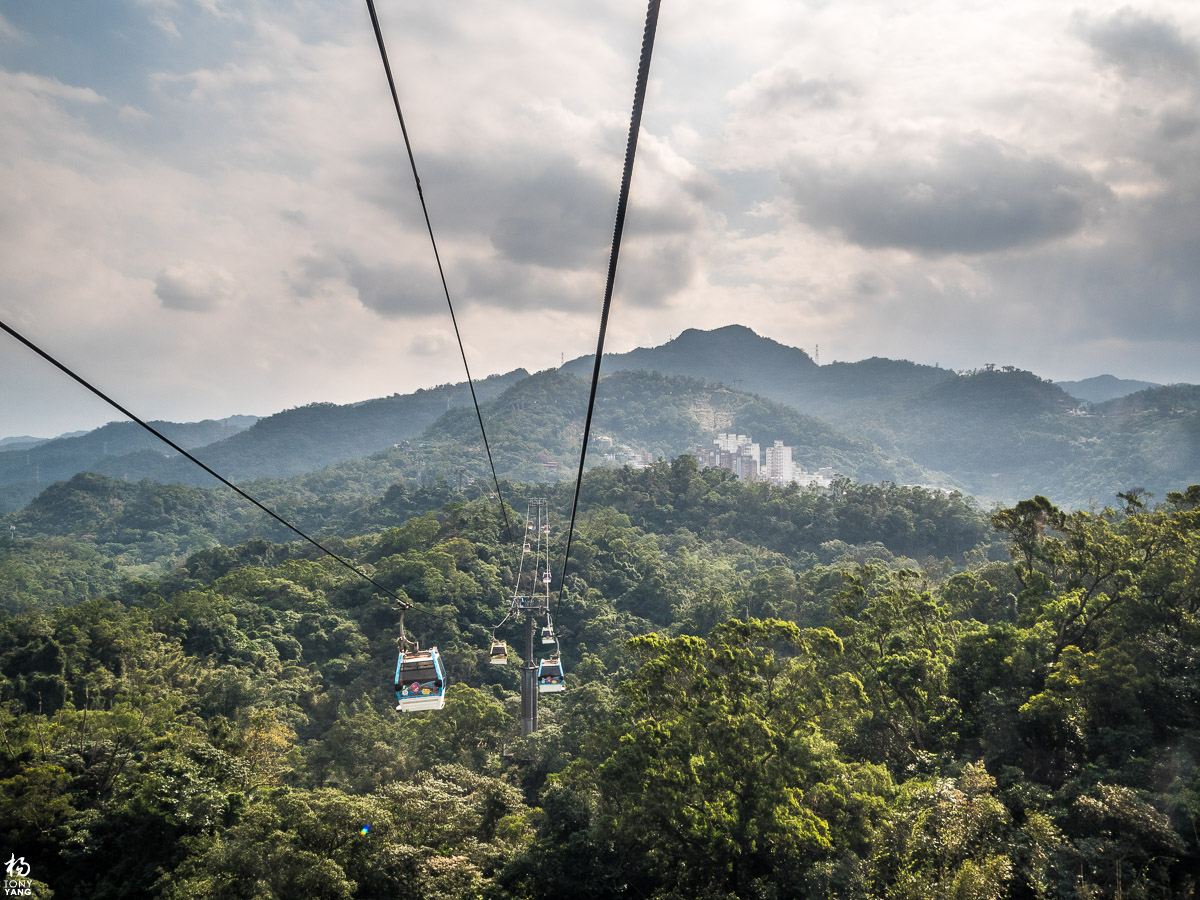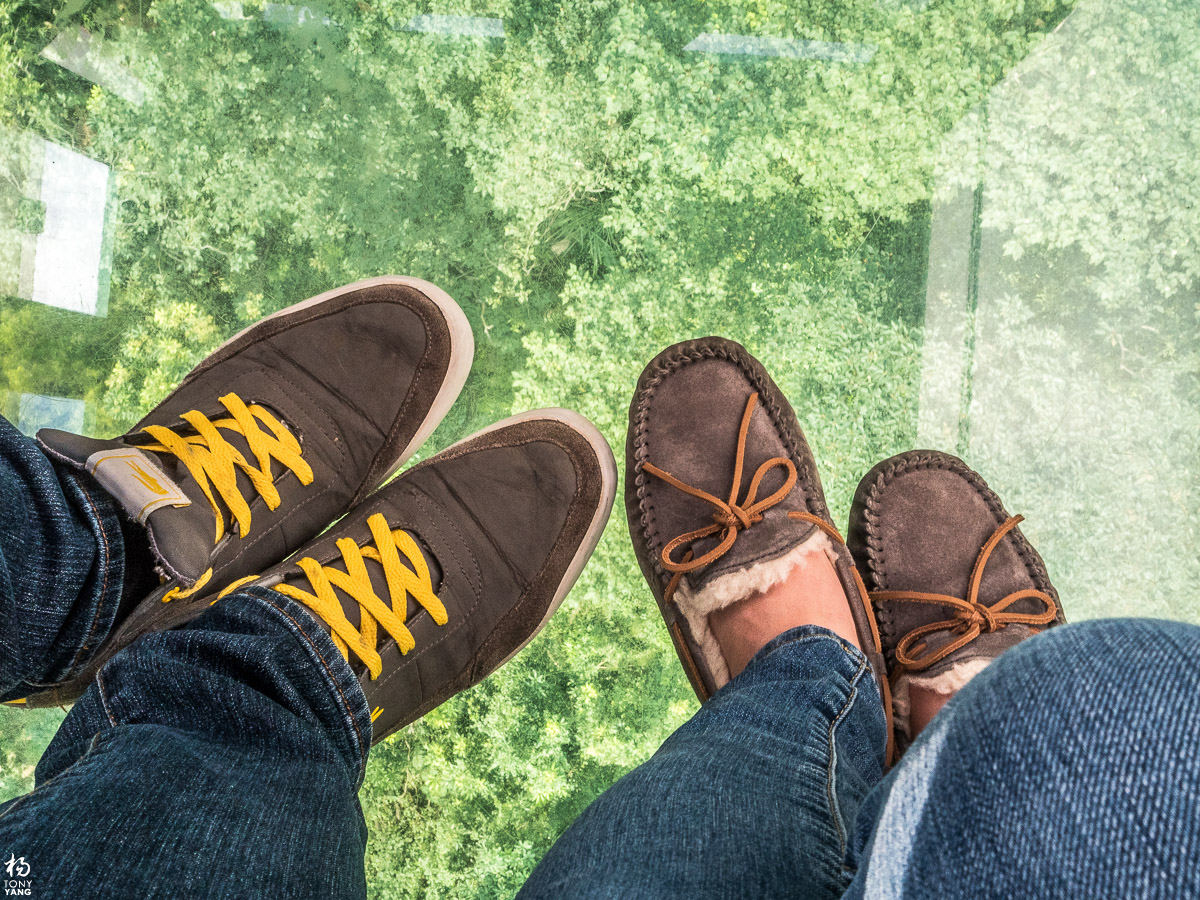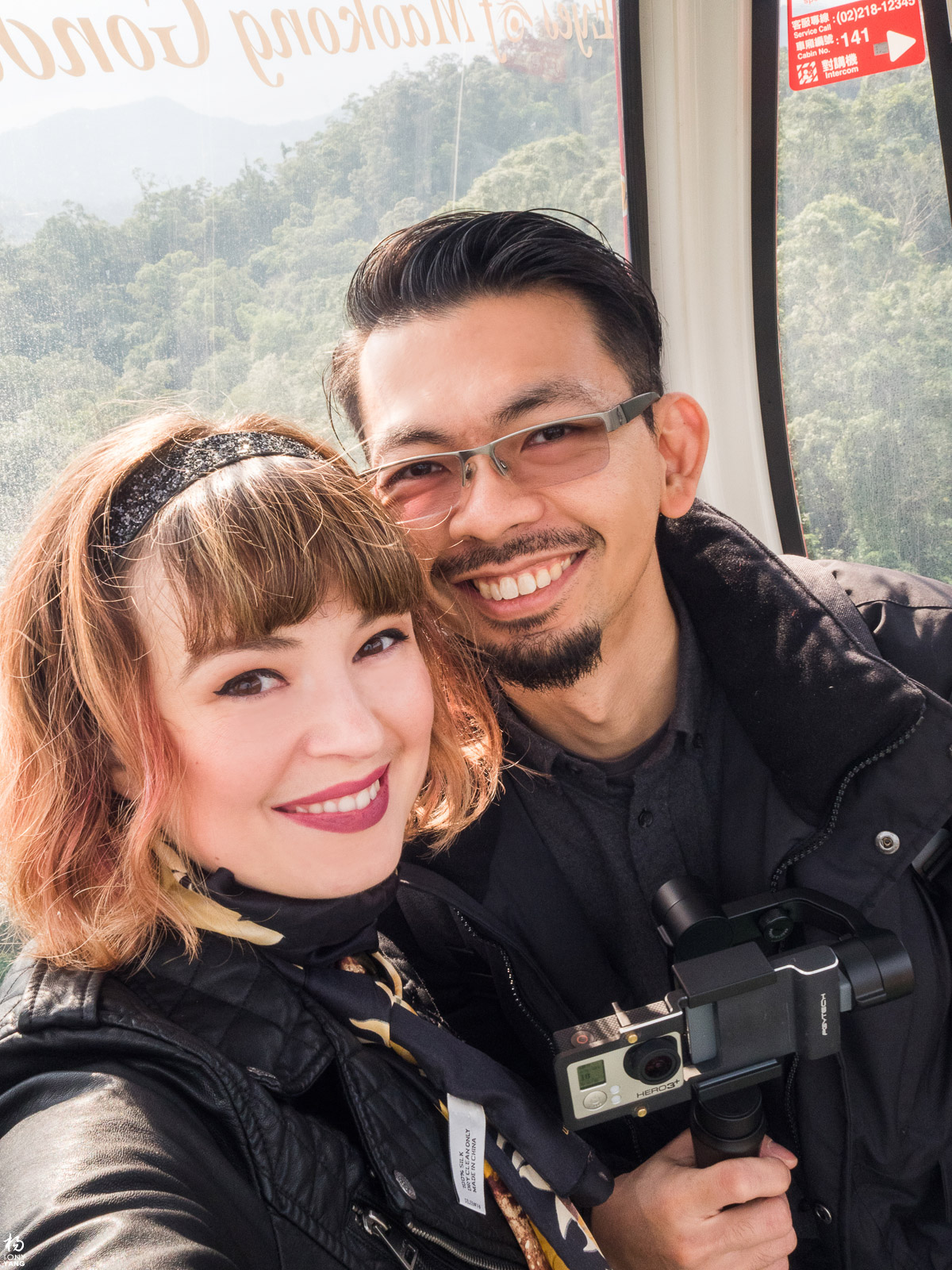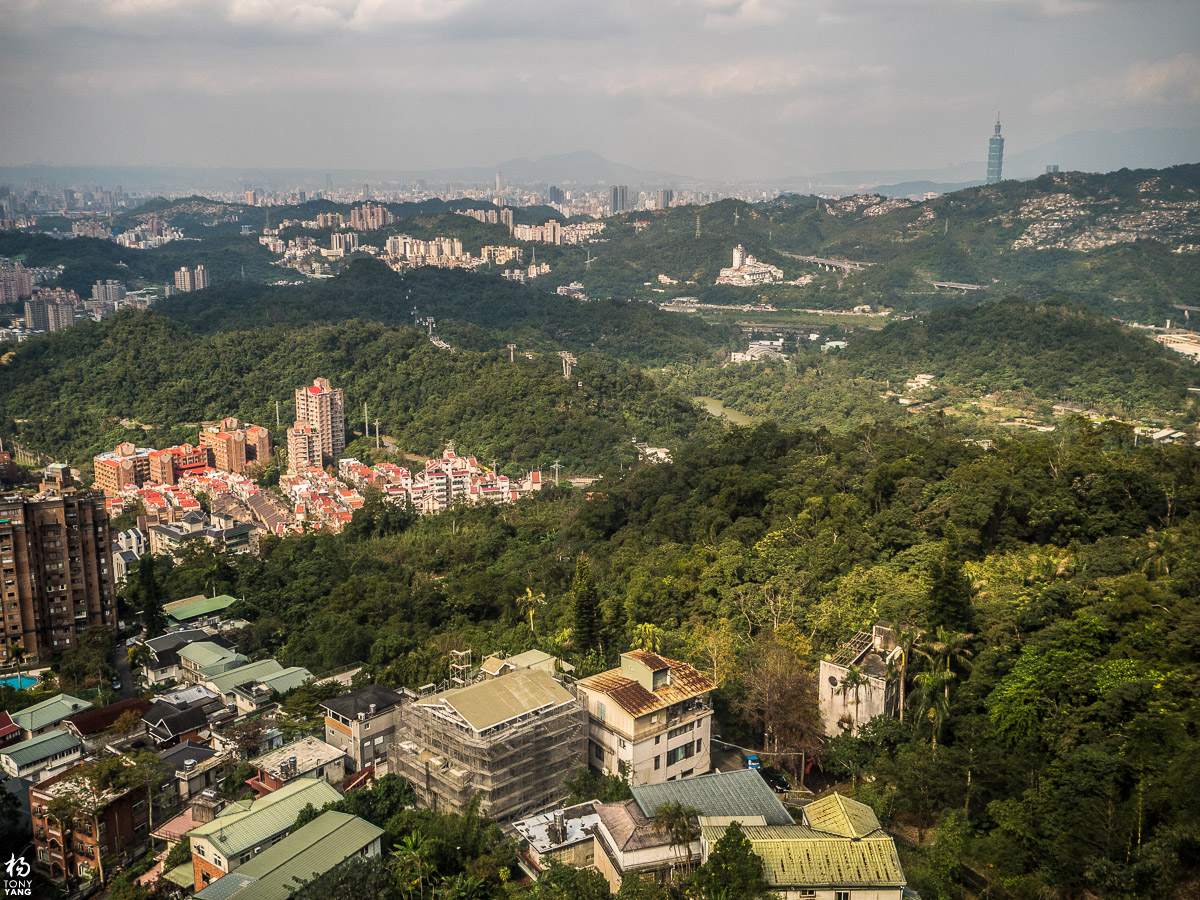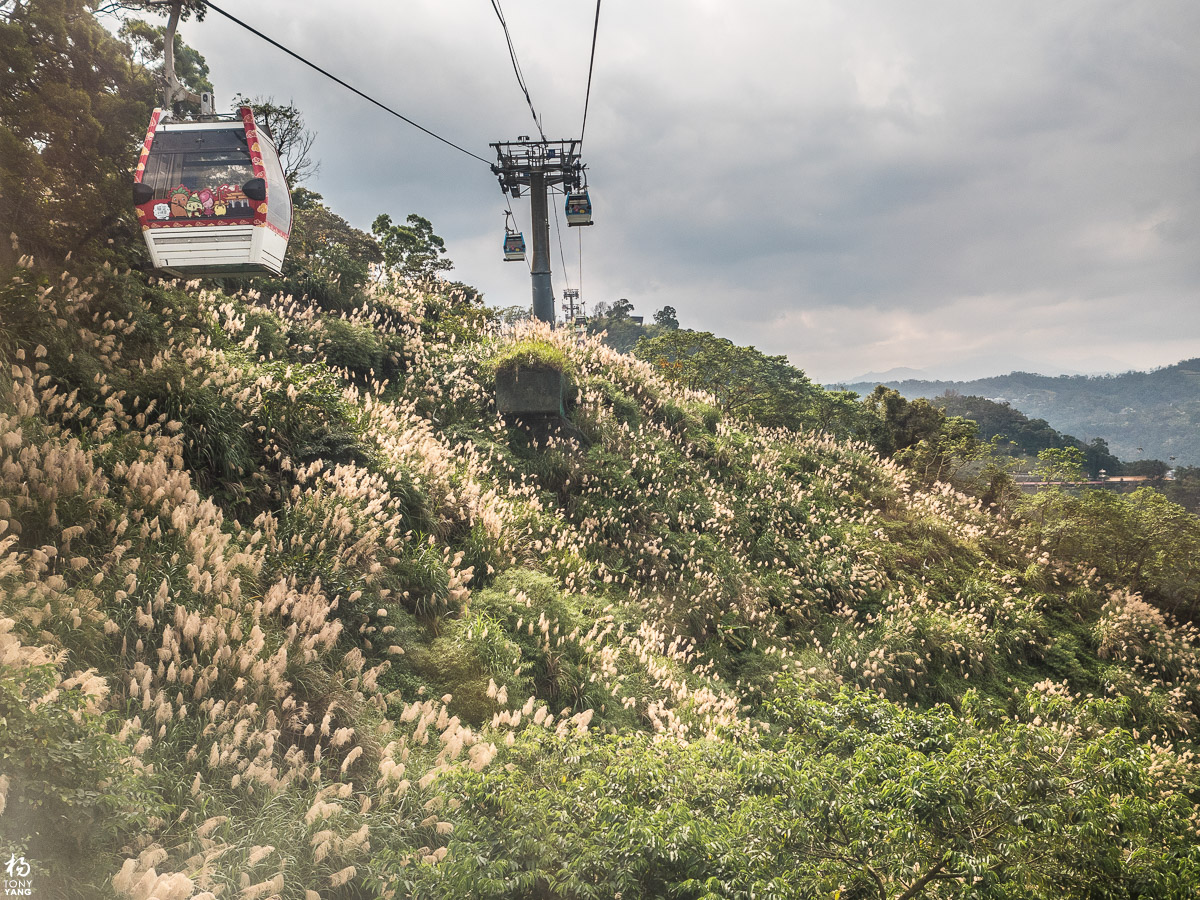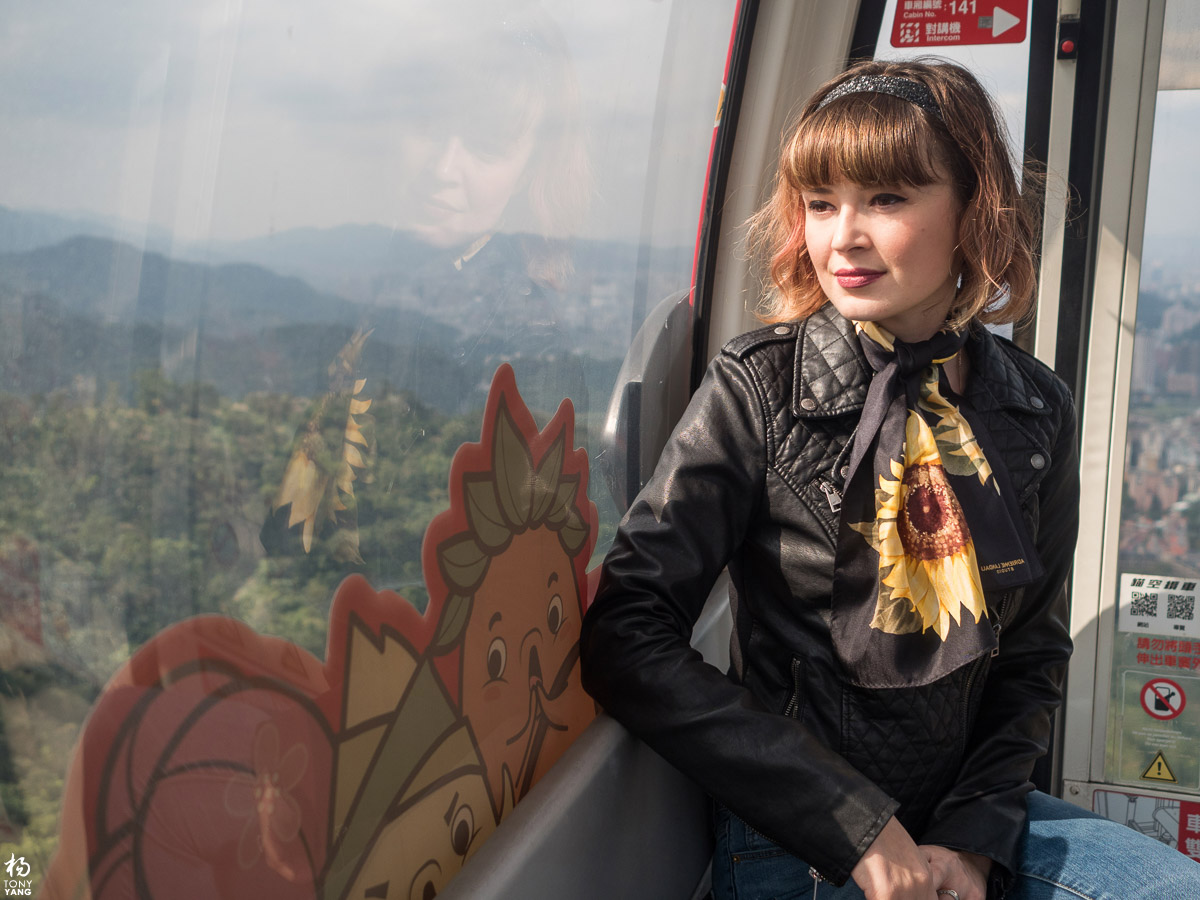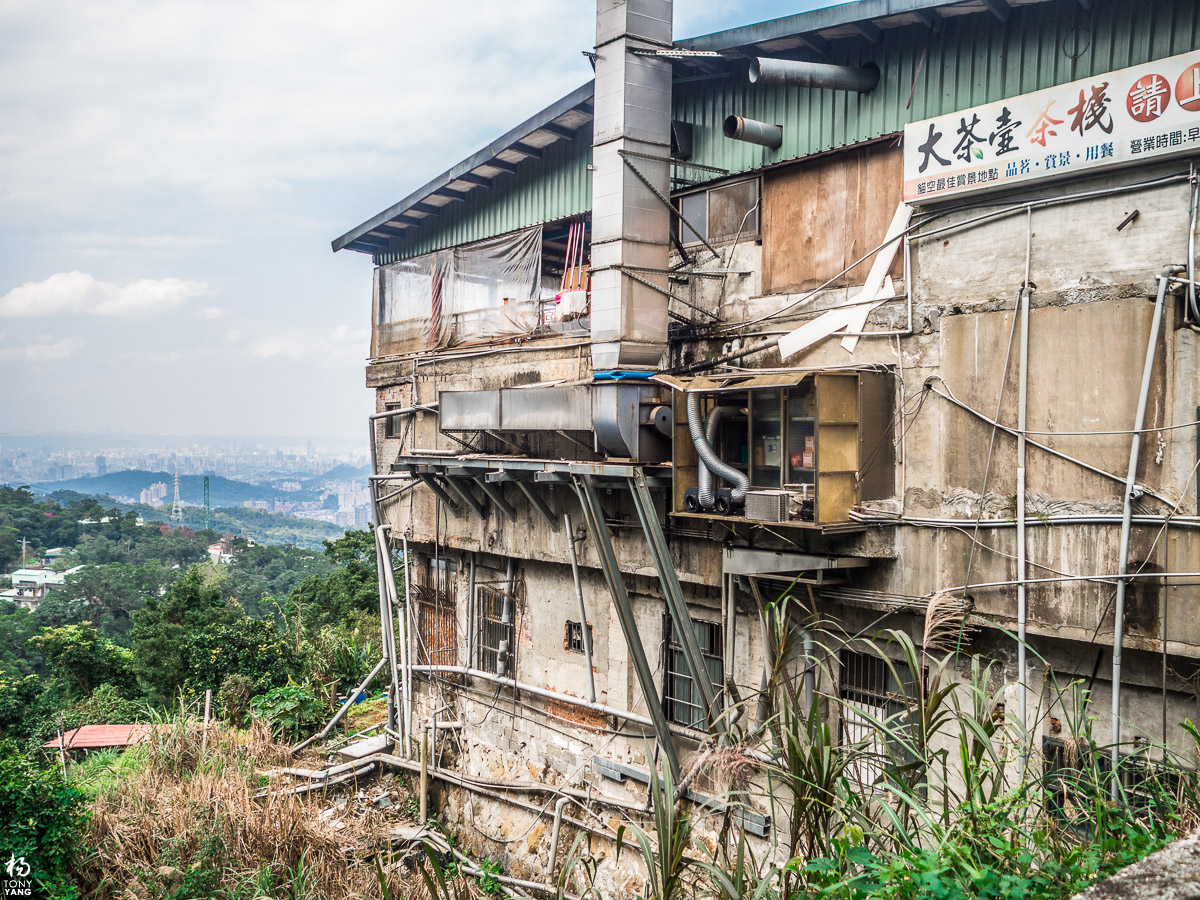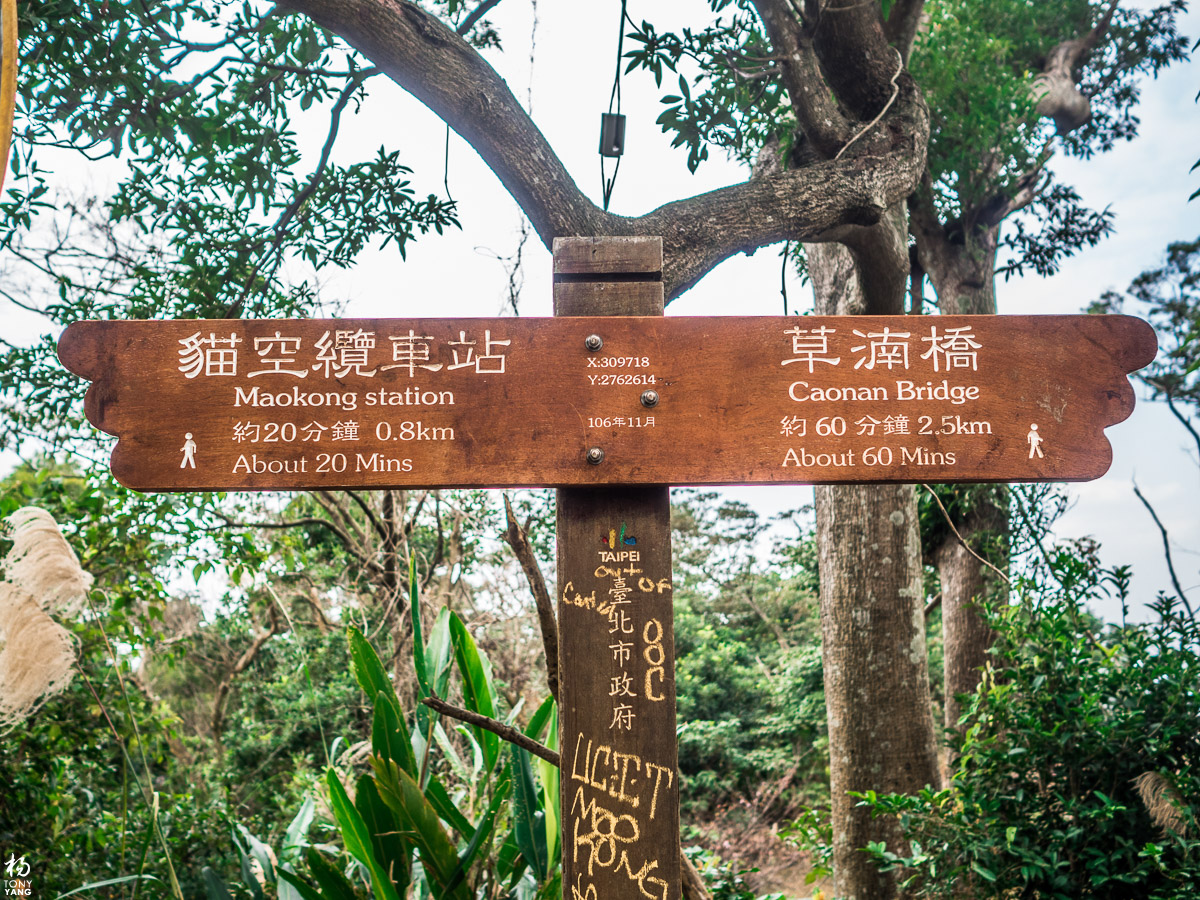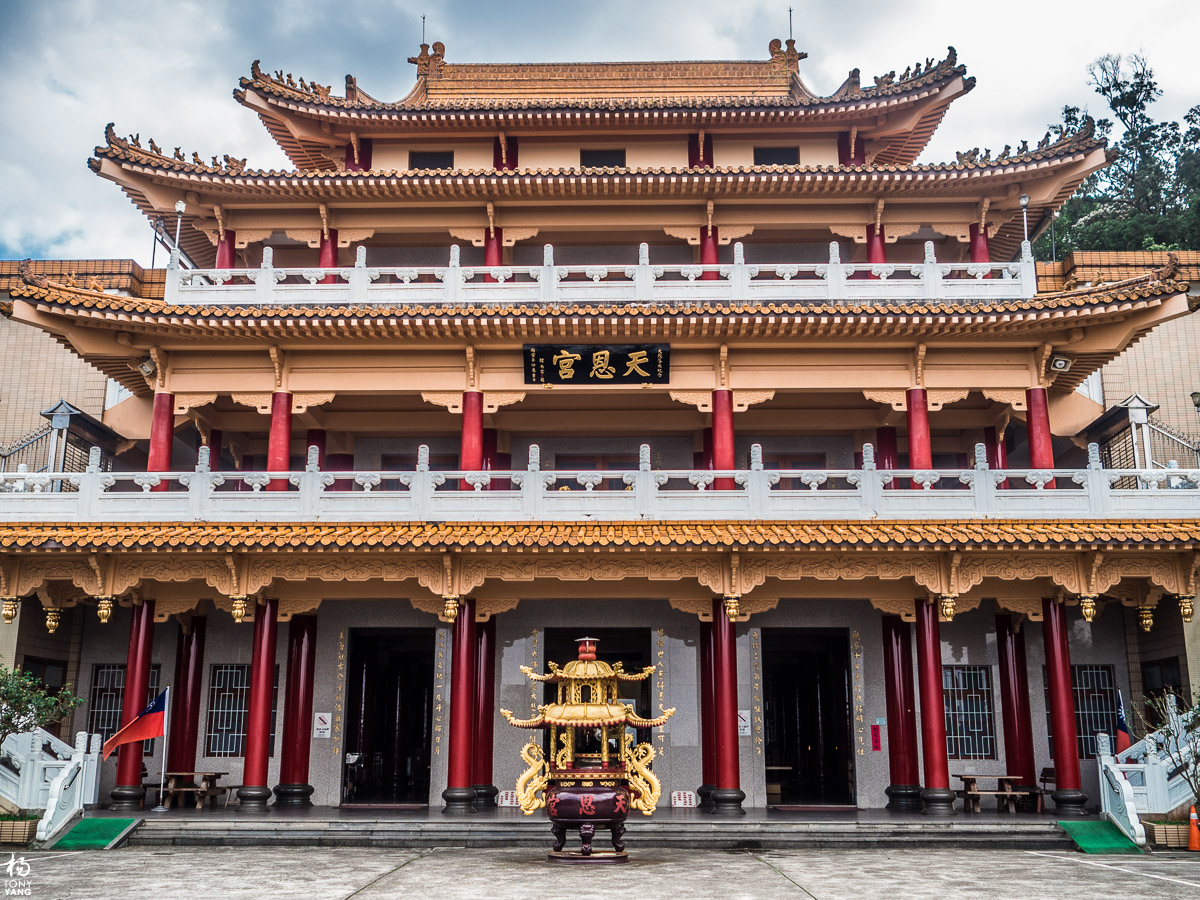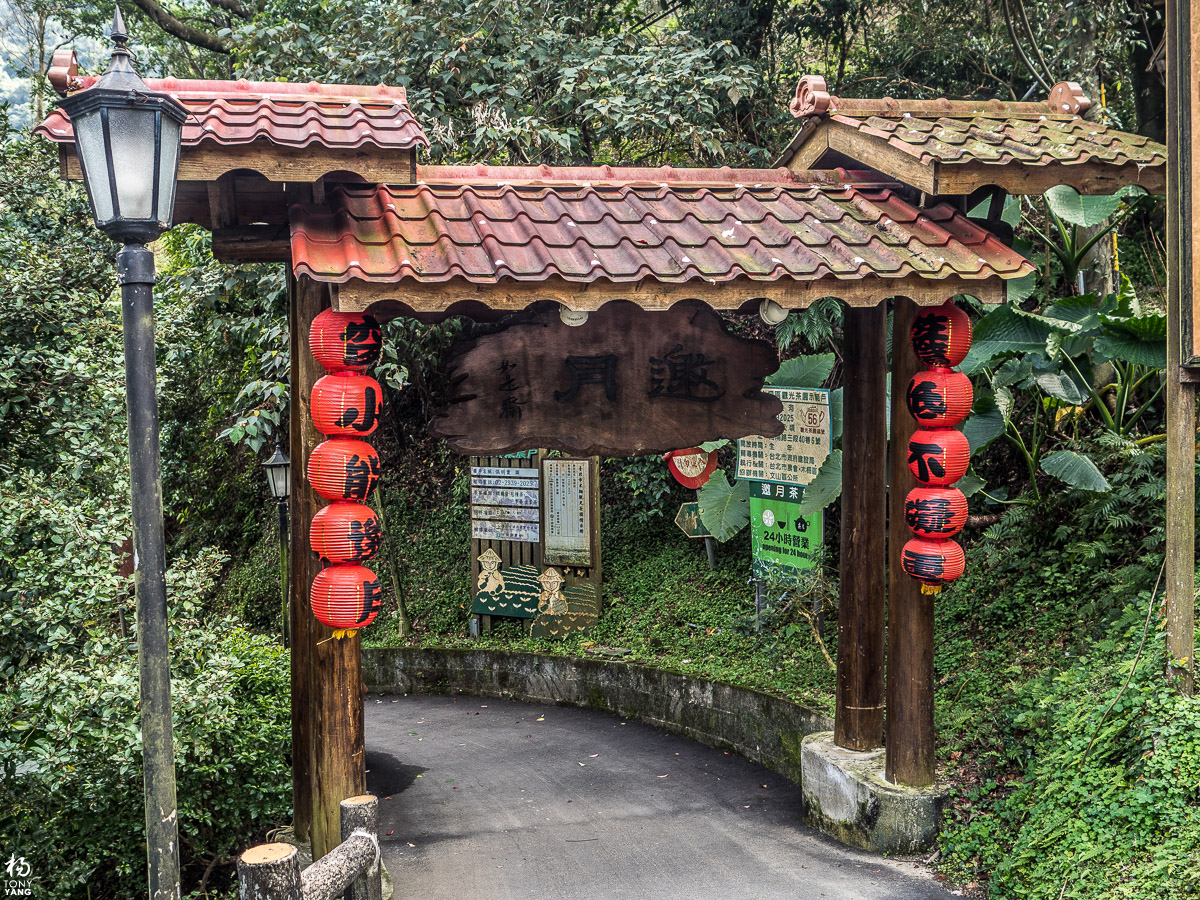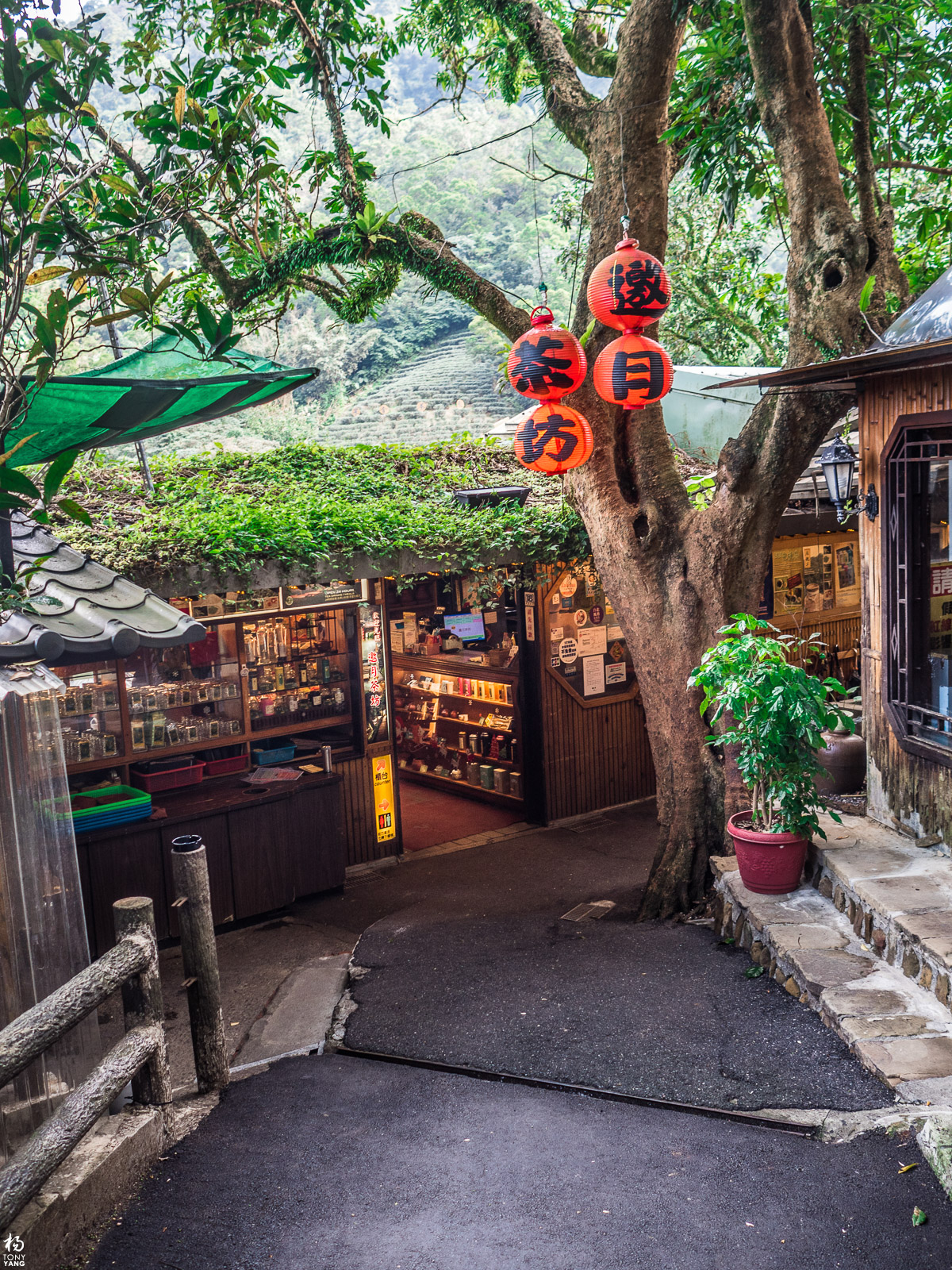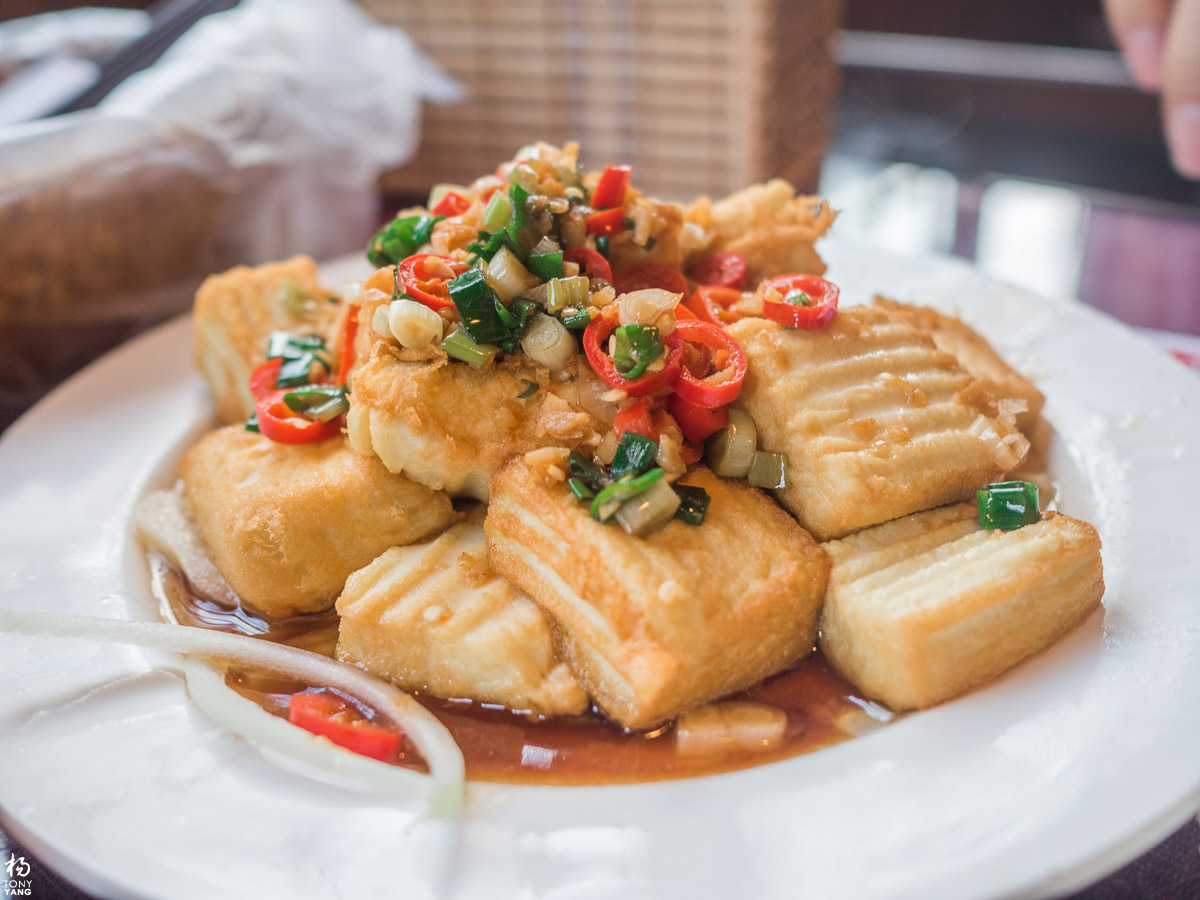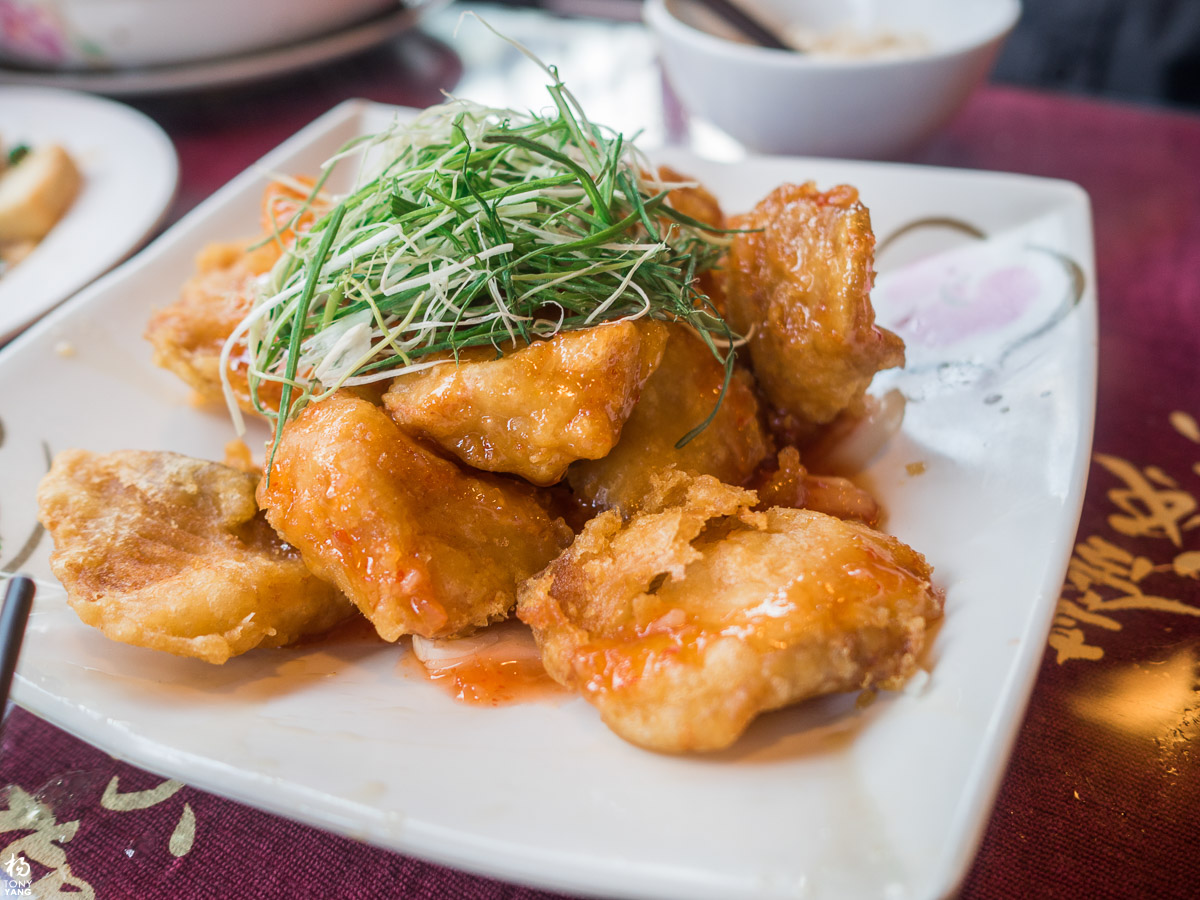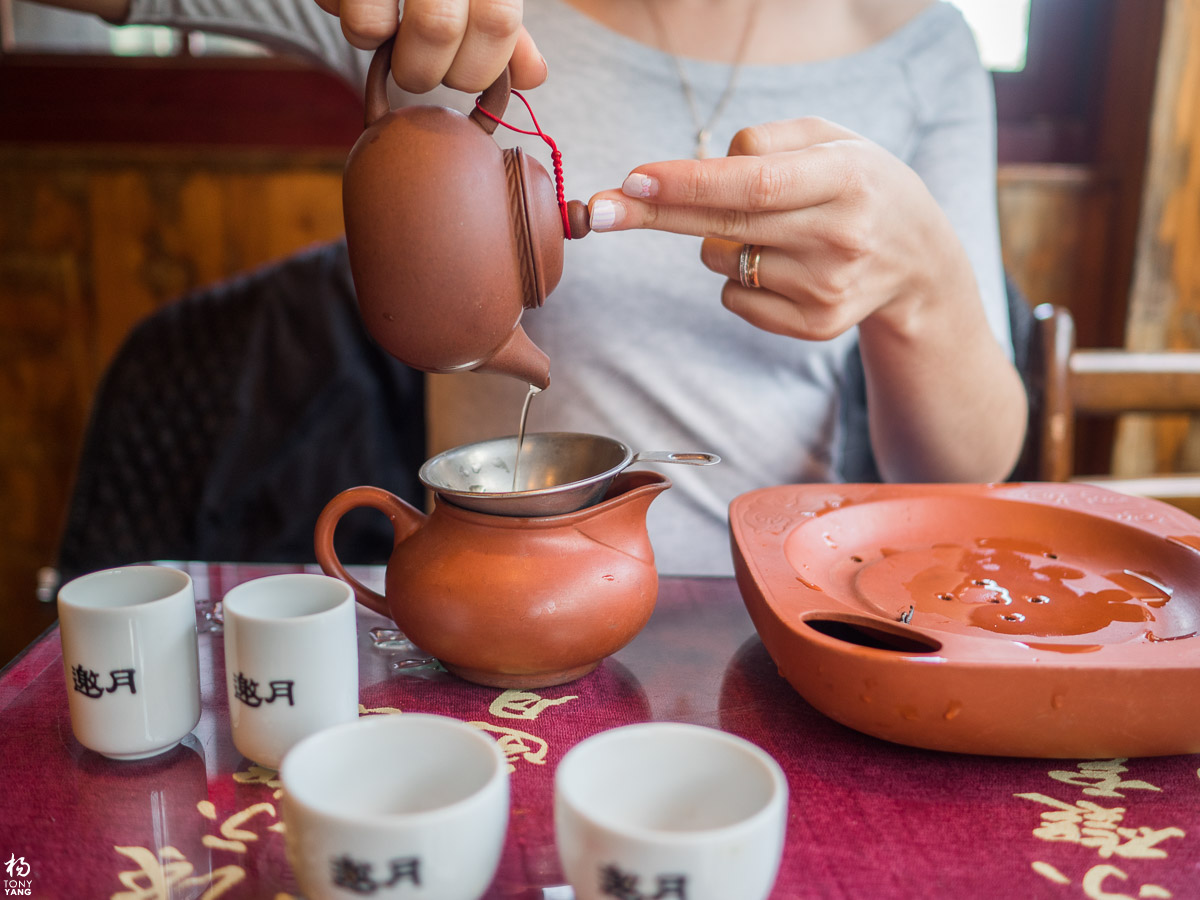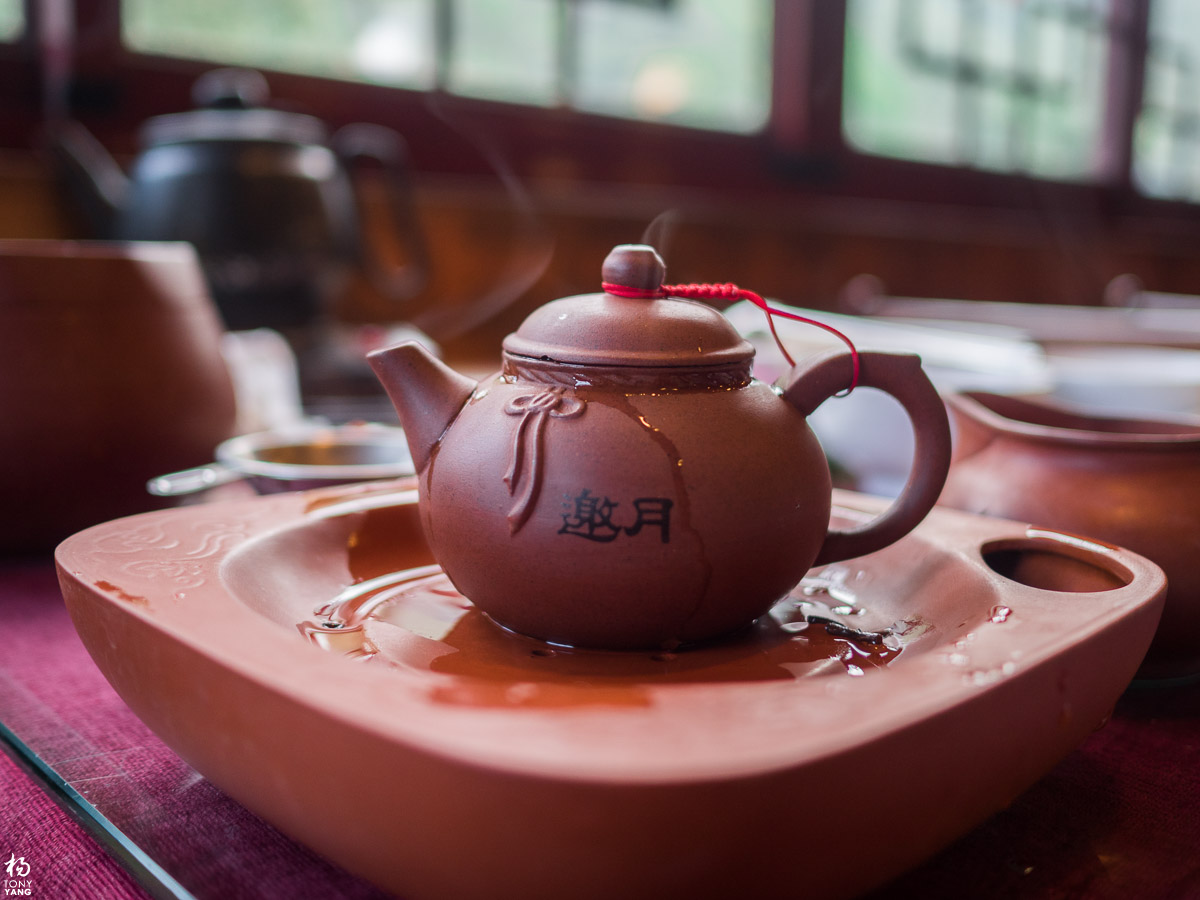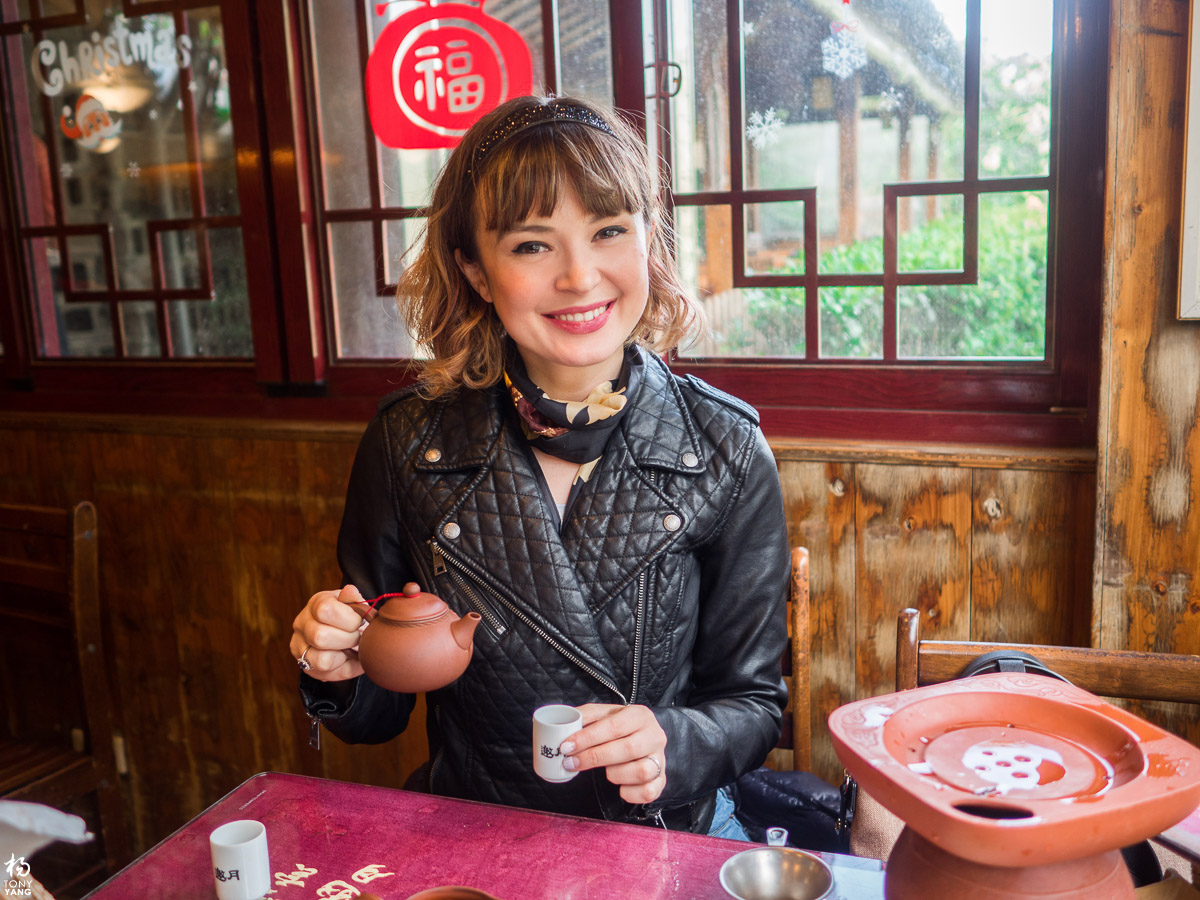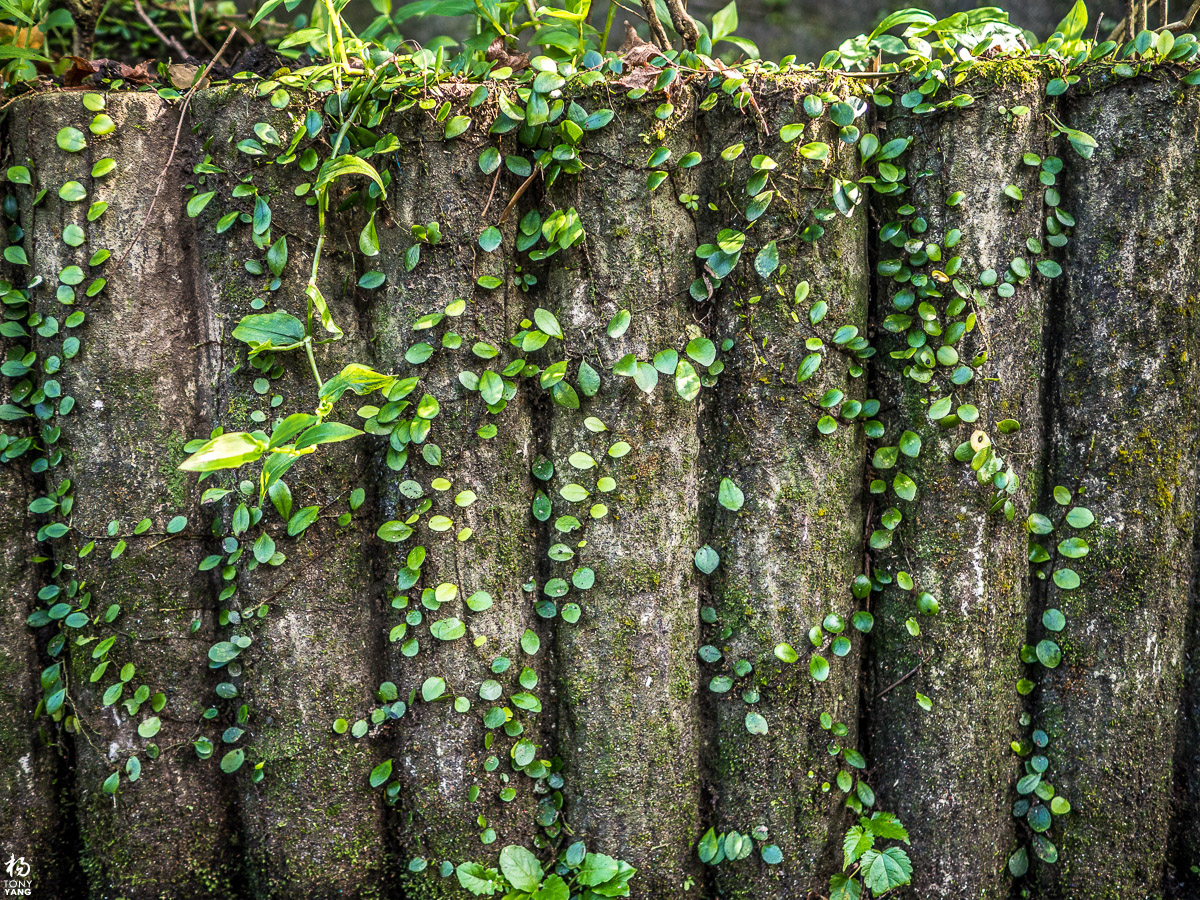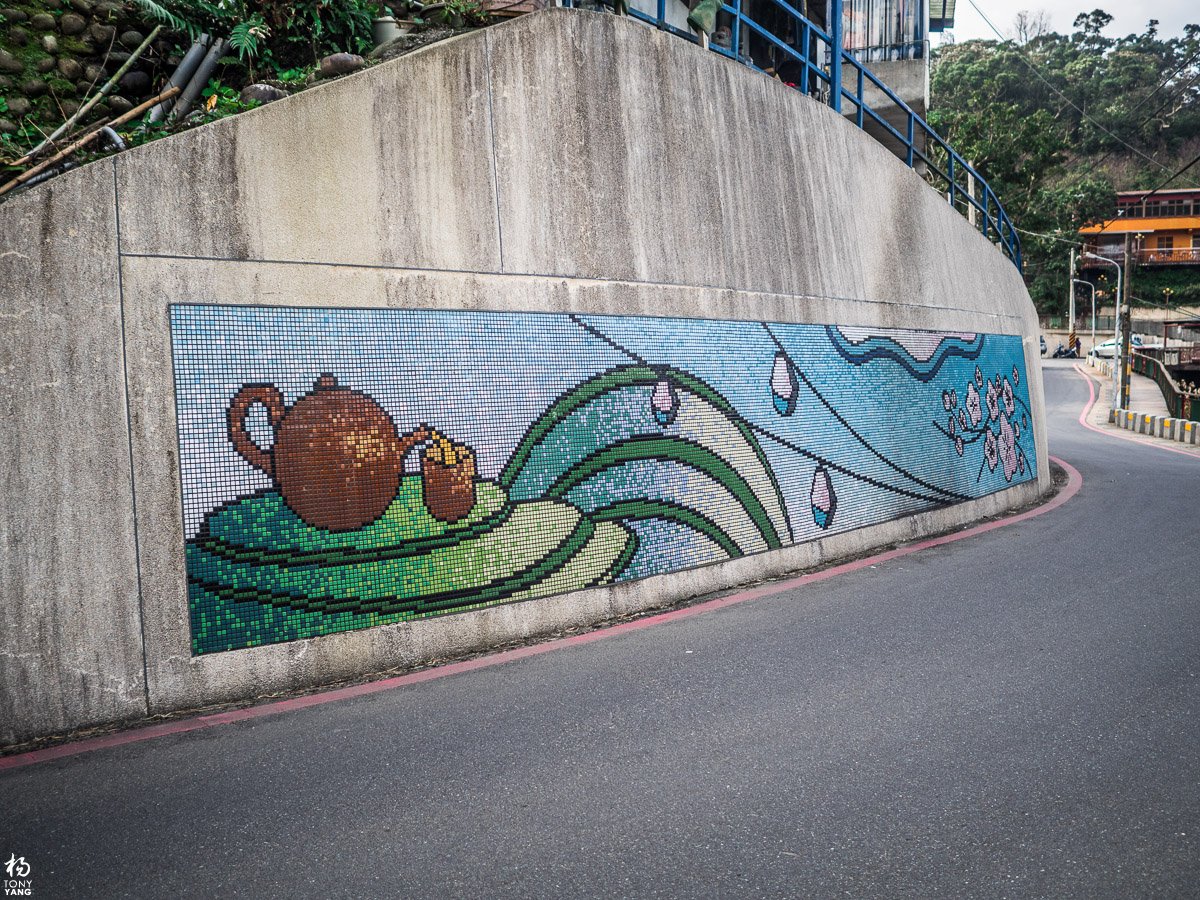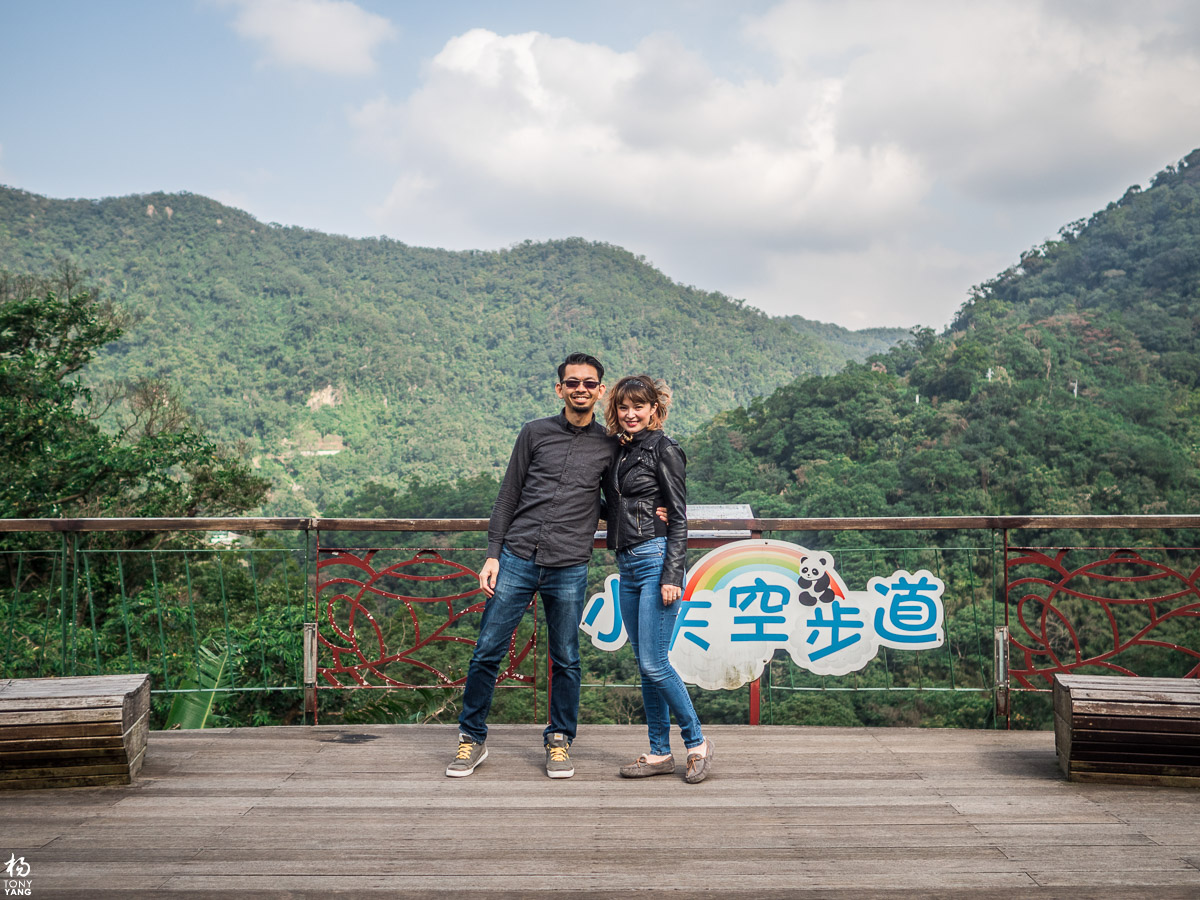 We really loved Taipei and can't wait for more days there to experience more food adventures. Having easy access to U-Bikes all over town makes it really enjoyable to go anywhere with more freedom than a car. Stay tuned for the other cities we explore!