El Bob goes to one of his favorite locations, Palm Springs, CA. It's the desert, where coconuts aren't usually found – but El Bob likes to be different.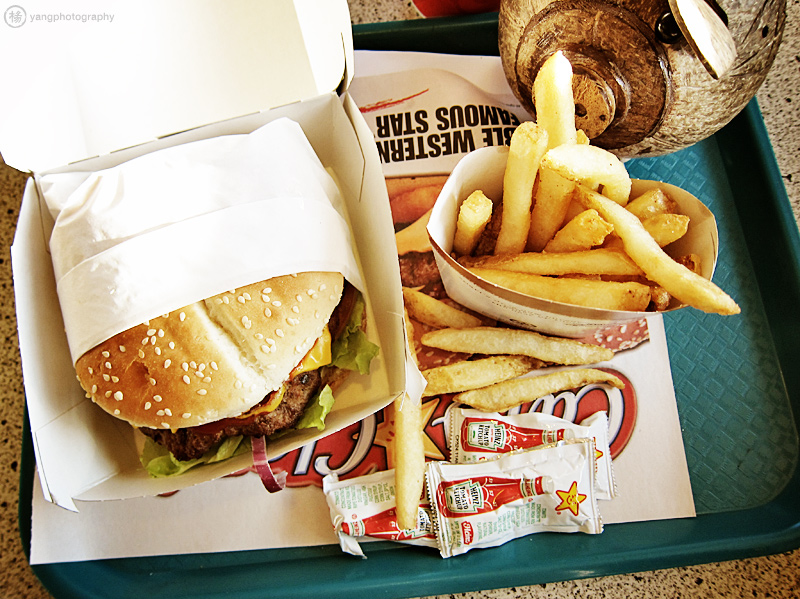 El Bob's first stop when arriving in LA is usually Carl's Jr, In-N-Out, or Jack in the box.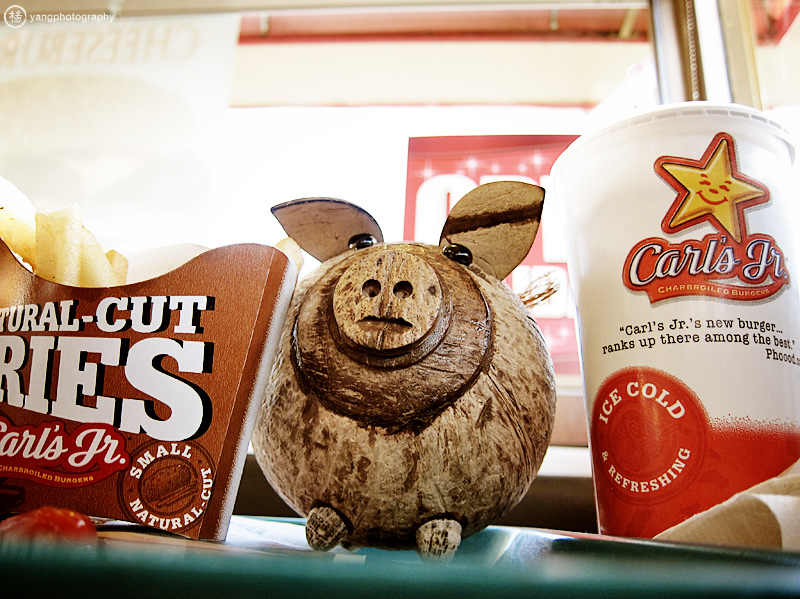 Please don't mistake El Bob as the meal.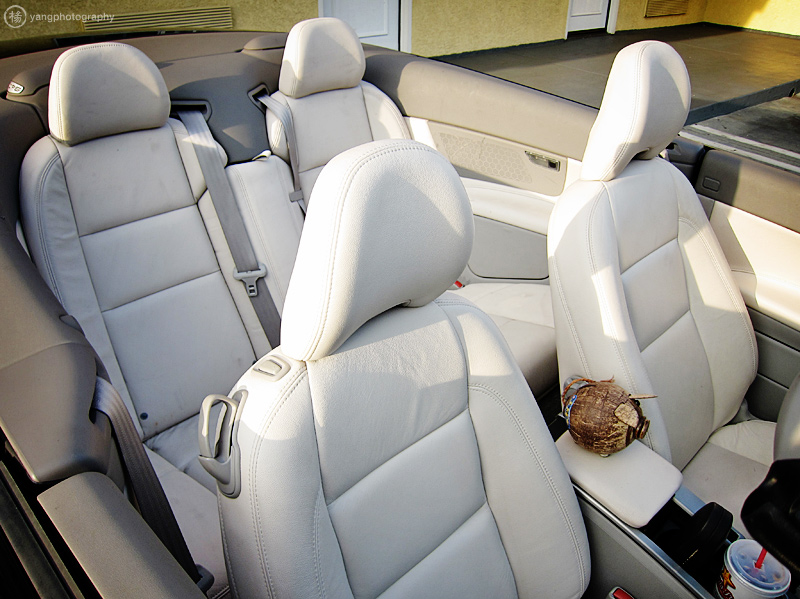 El Bob rents a Volvo C70 convertible.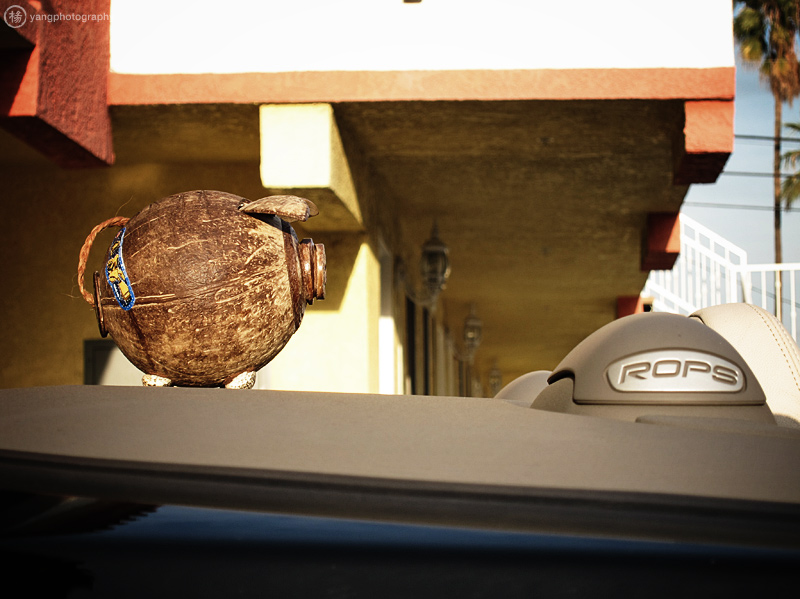 The anti-roll bars explode out of the car in case of rollover. El Bob is tempted to stand on it.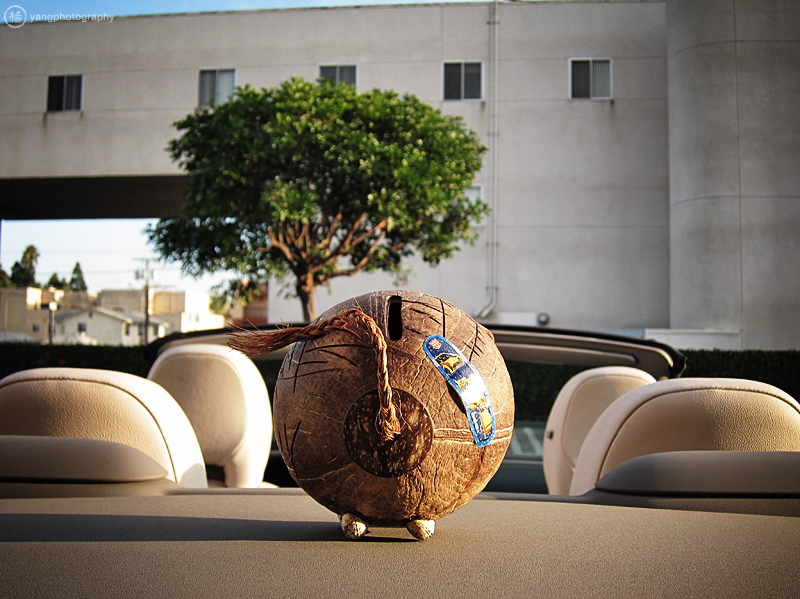 El Bob spots a pretty tree.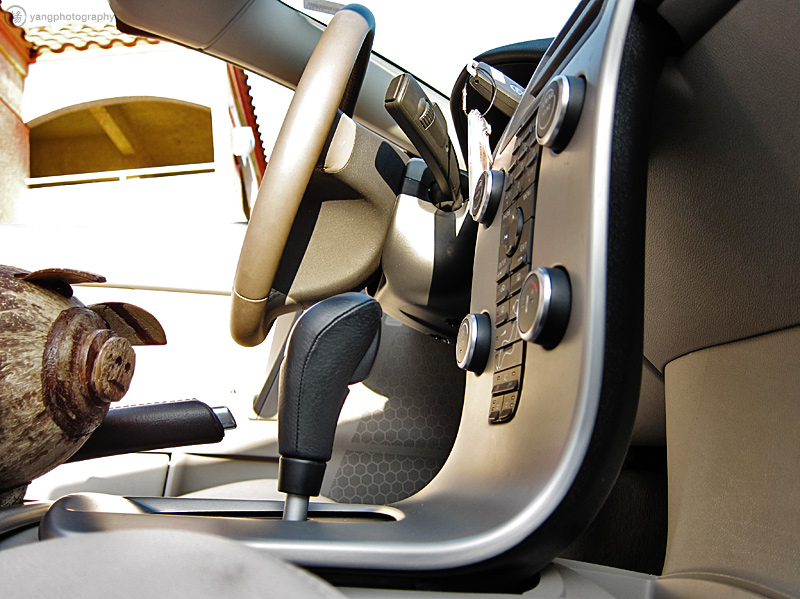 El Bob admires the waterfall console design.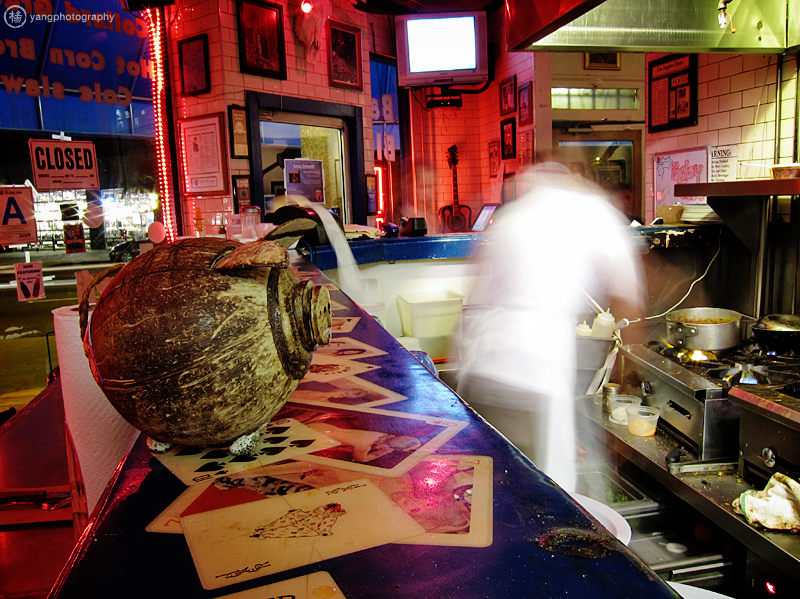 El Bob stops by Baby Blues BBQ in Venice.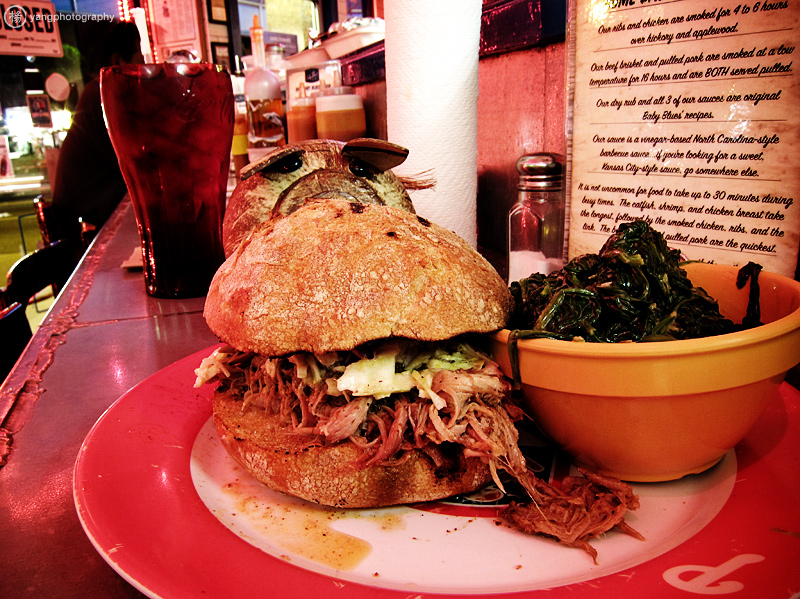 El Bob is speechless.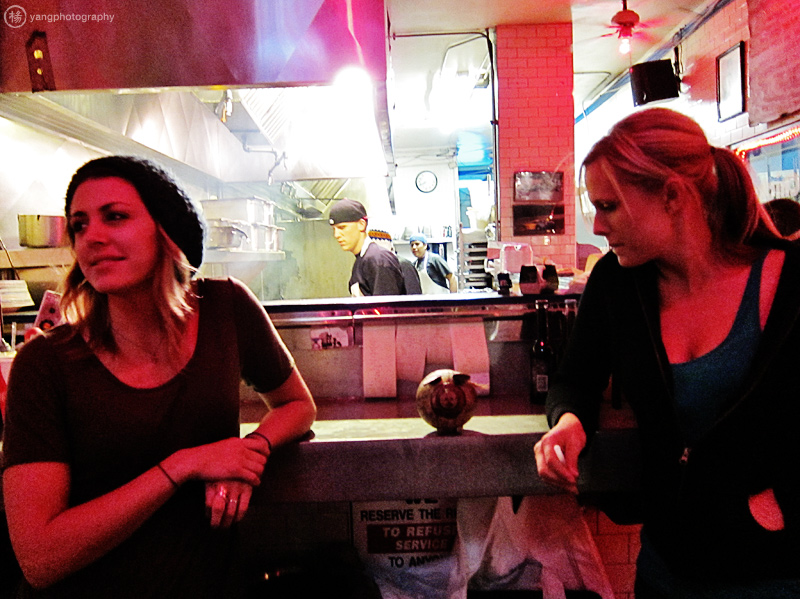 The staff notices El Bob.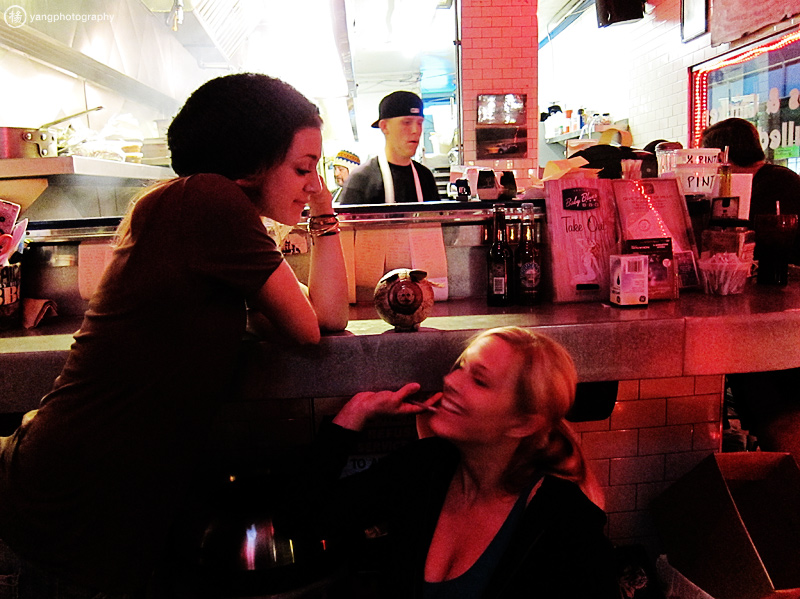 They can't resist El Bob's charm.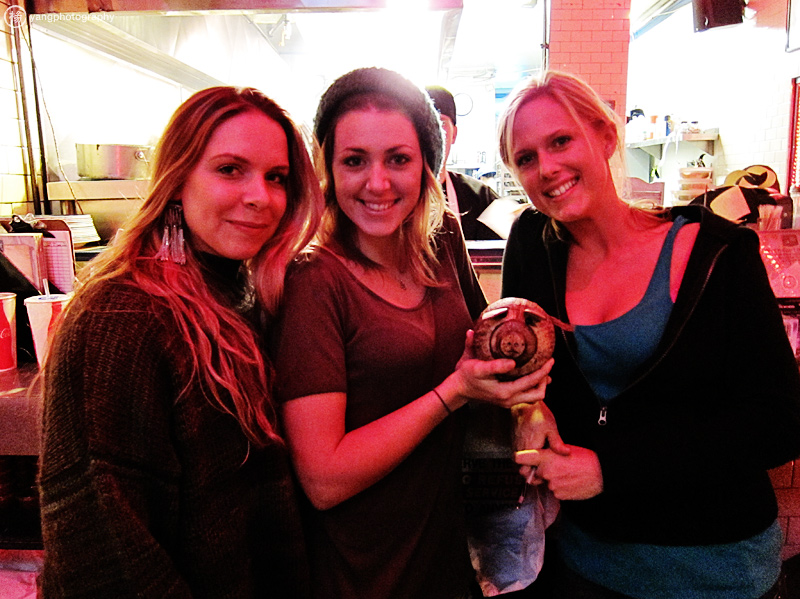 El Bob with the wonderful ladies from Baby Blues BBQ.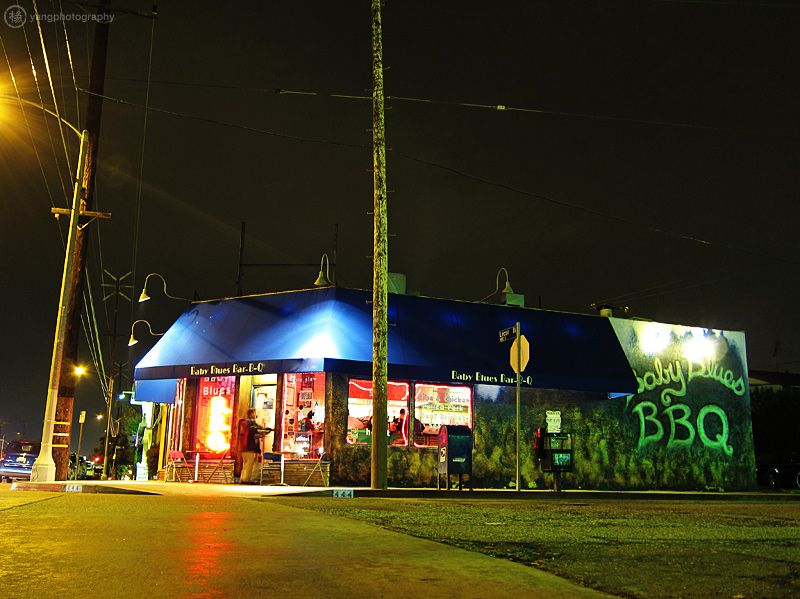 El Bob makes a safe exit out of a restaurant that loves piggies.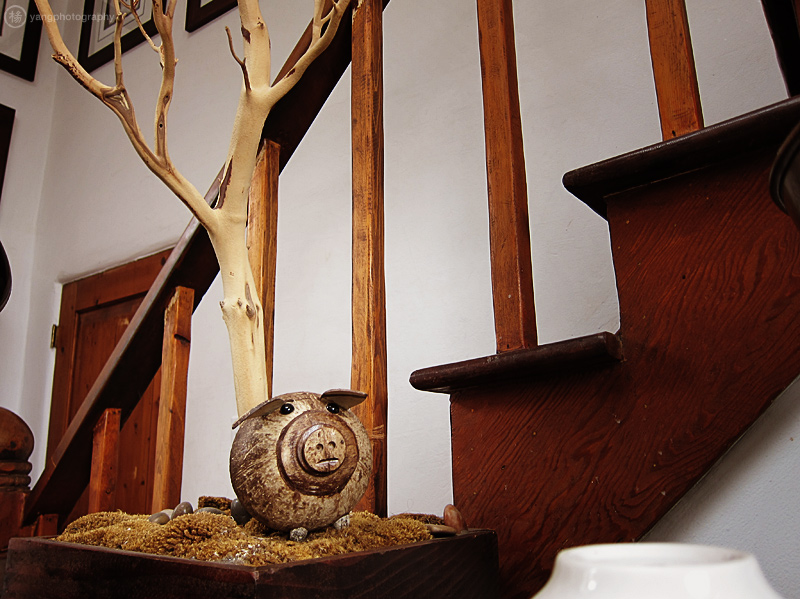 El Bob checks in at the Korakia Pensione.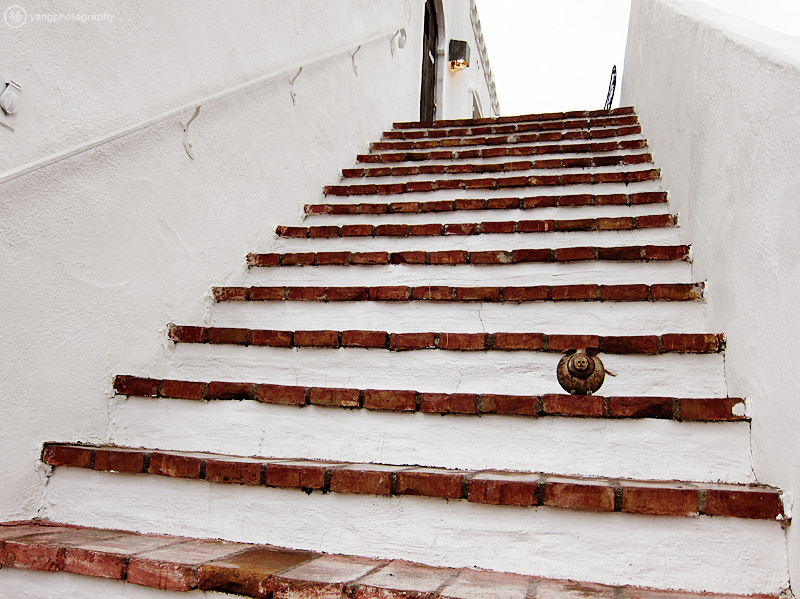 El Bob likes white steps. How does he get up or down?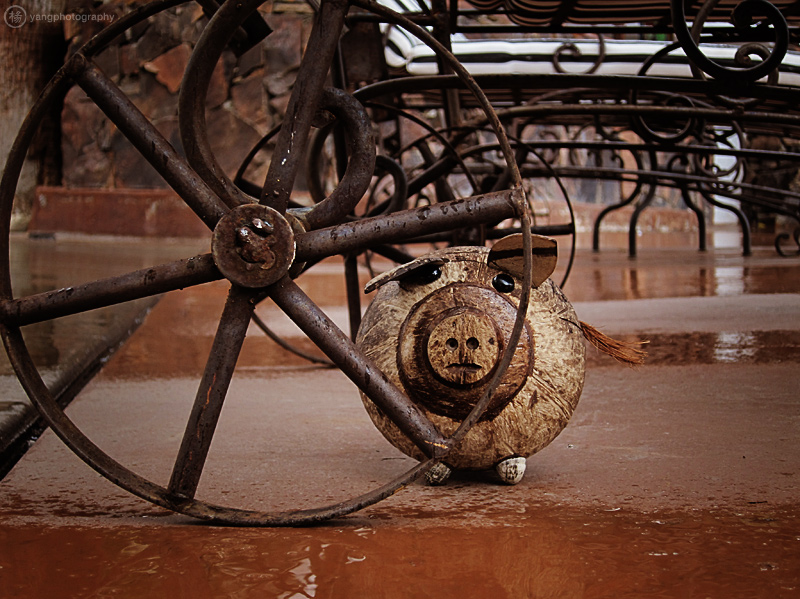 El Bob rolls for cover under the rain.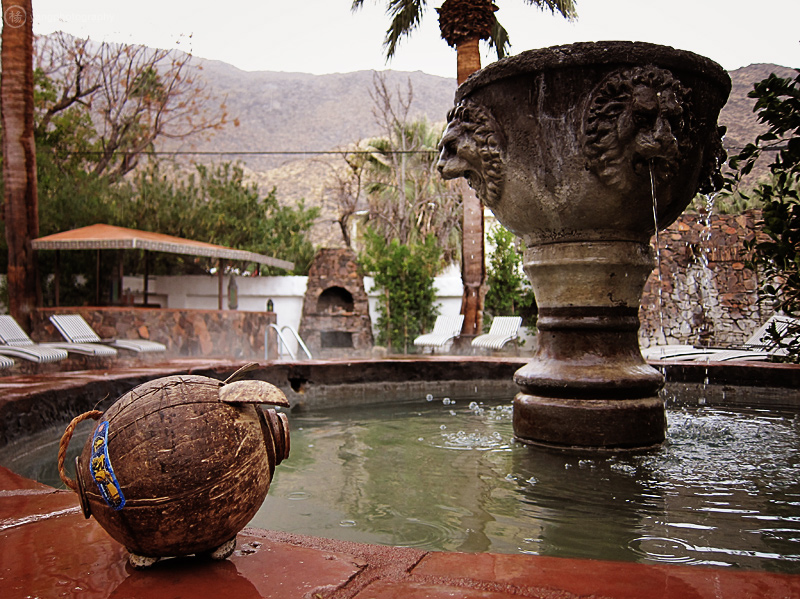 El Bob wishes he could squirt water out of his mouth.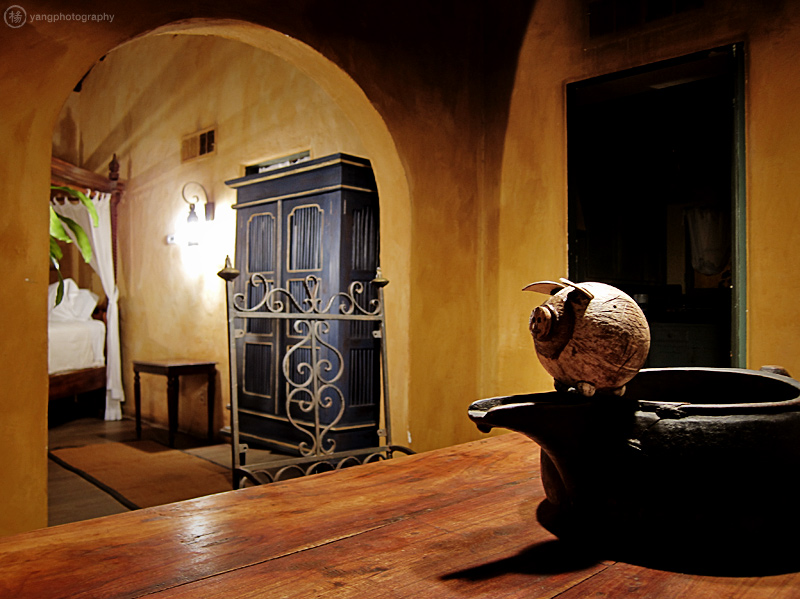 El Bob thinks the room colors totally compliments him.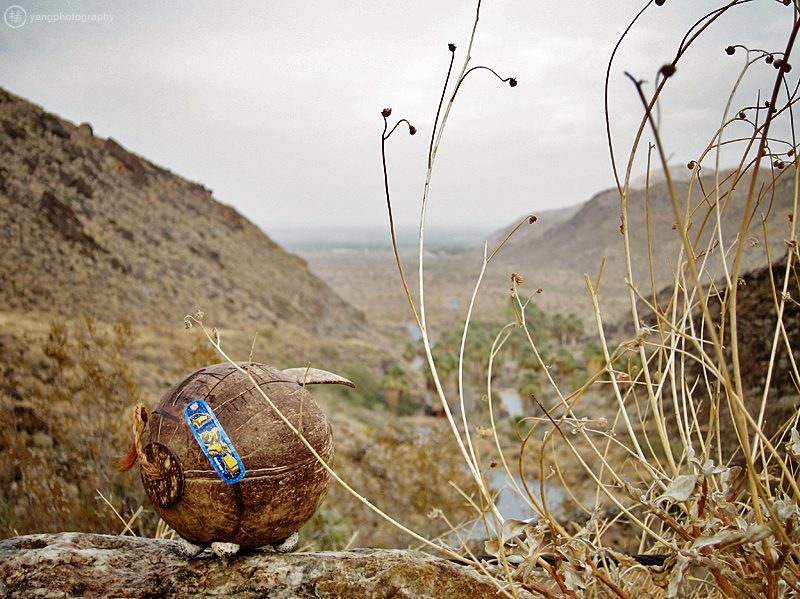 El Bob checking out the view at the Indian reservation.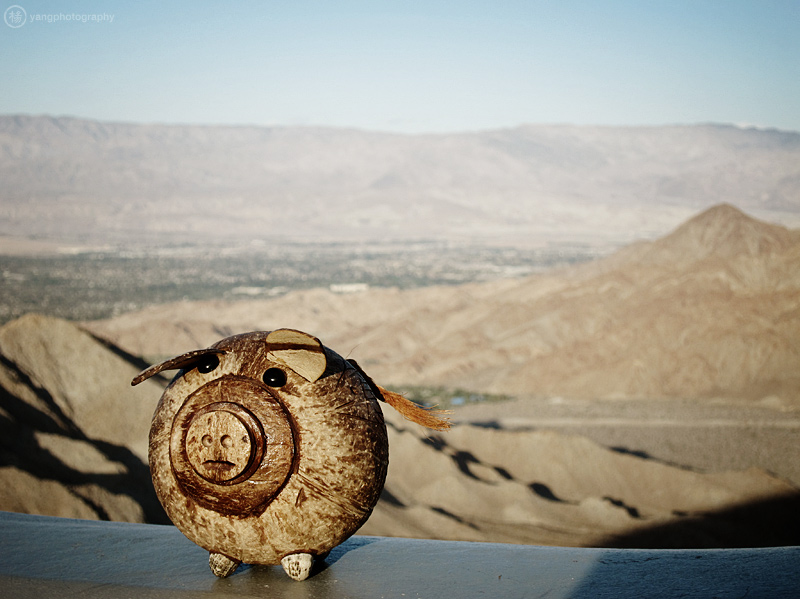 El Bob climbs 2000 feet up the mountain on Highway 74.